When I recently listed Gathered as available to acquire on my online store, I did not expect the piece to be acquired so quickly and that too by someone I had only recently befriended! I love how the Universe works.
I also had the opportunity to visit the client's home and install the piece for her. We decided to hang the piece in her line of sight in the room that she frequents the most. Personally, I like it when I'm able to see my art as much as possible because it brings me so much joy.
Each of my original works of art are accompanied by a Certificate of Authenticity. In the event that the client would like to gift or sell the piece in the future, this certificate helps determine provenance.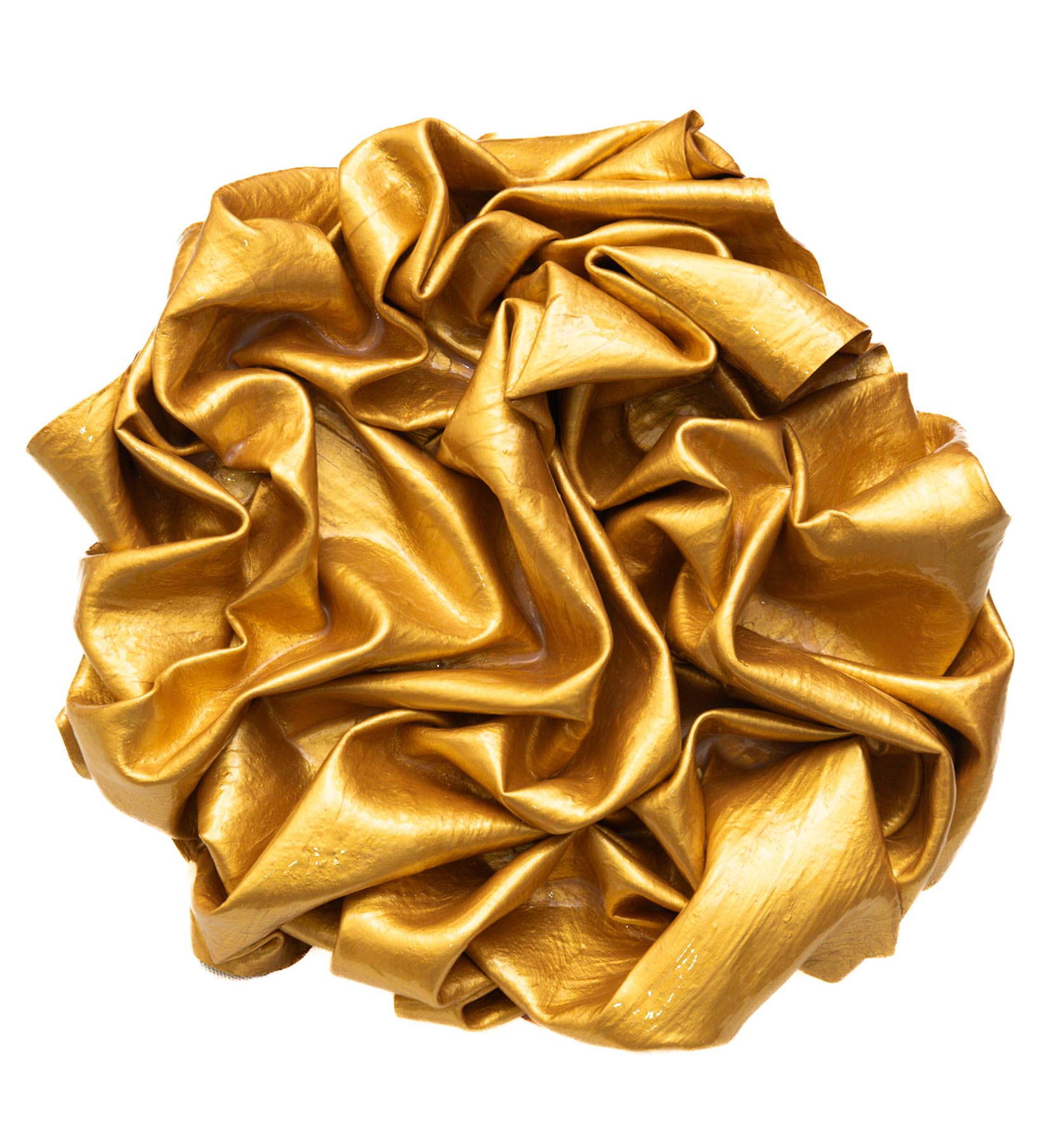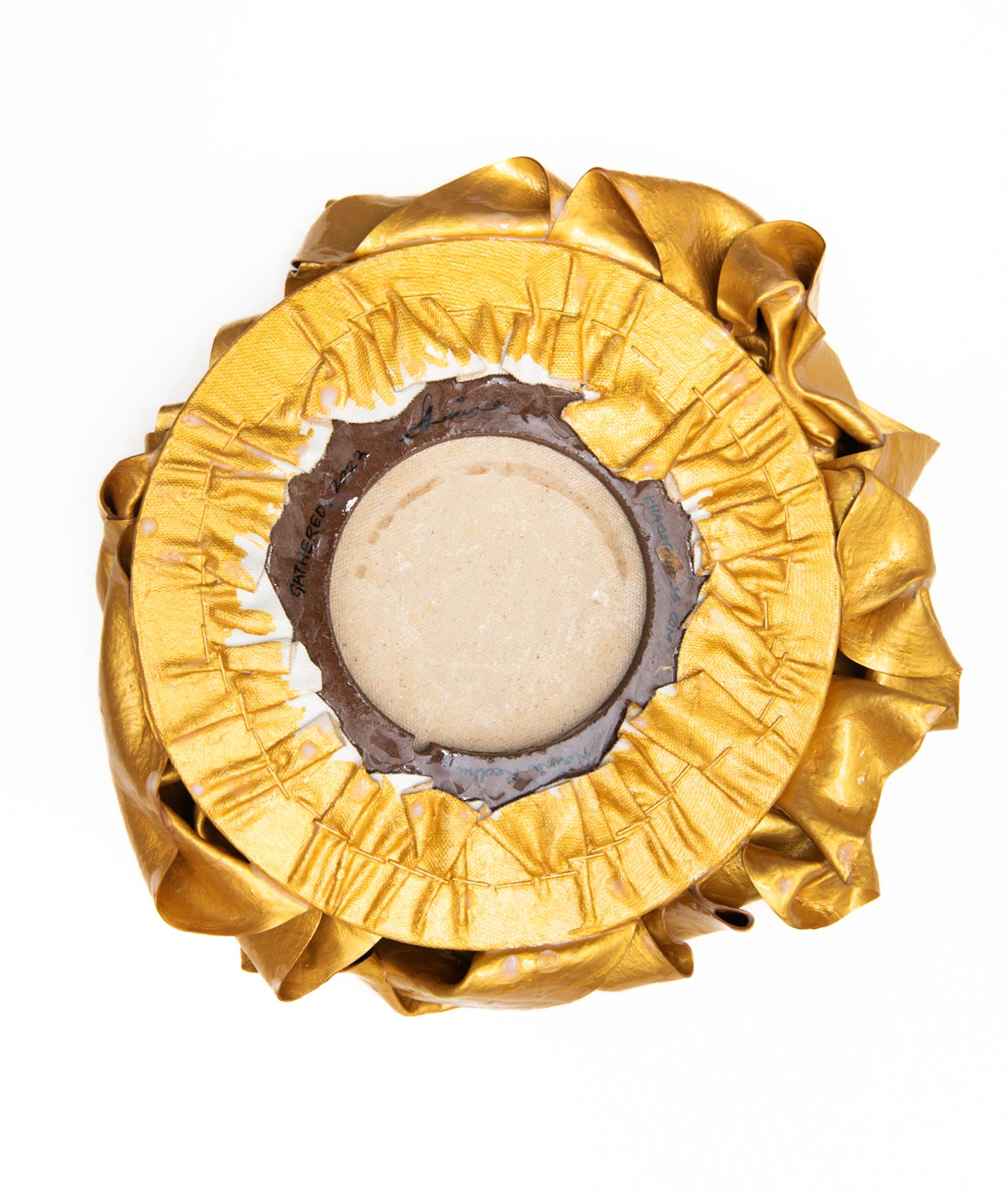 Gathered is an approximately 11 inches x 13 inches x 2 inches painting. It has been created using folded acrylic paint, which uses a framed and stretched circular canvas as the base. The base is constructed in a way that the piece can be hung on your wall immediately.
The sculptural form is pure acrylic paint – there is no wire mesh or fabric or canvas or other material on which the paint has been applied. ( I've had a few queries about this and a few people assume that the pieces are folded canvas on which I have painted acrylic paint, but that is not how these pieces are made! )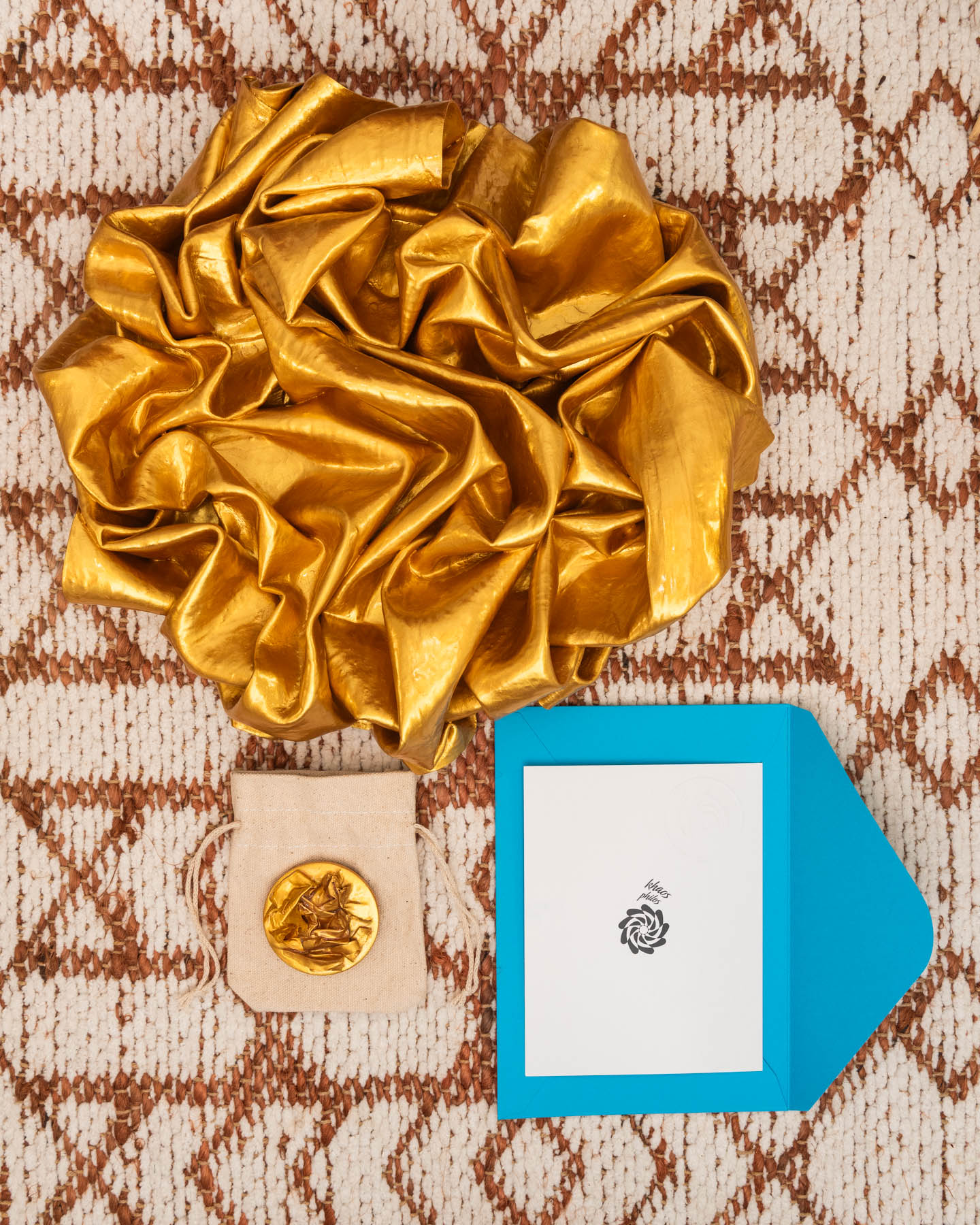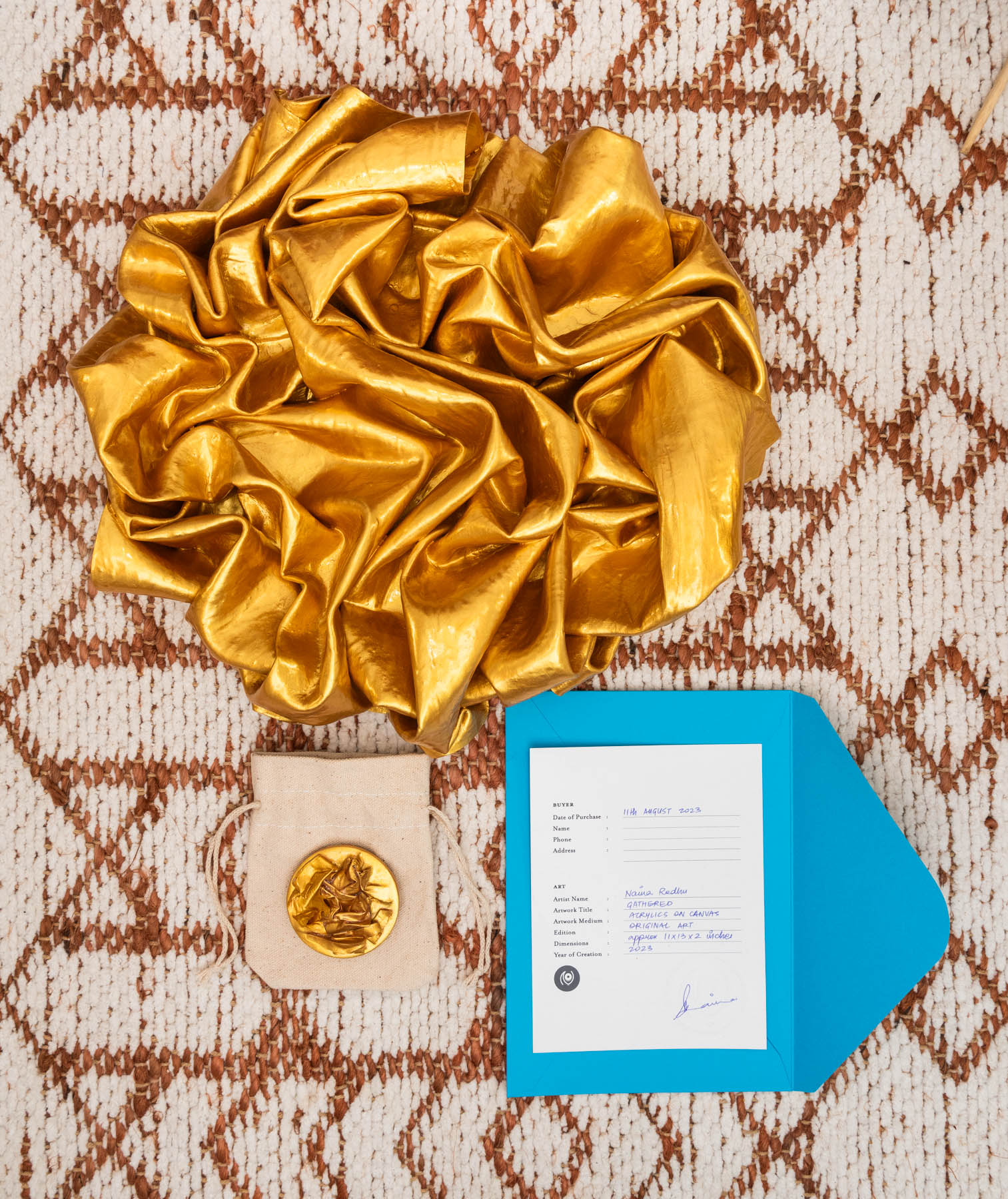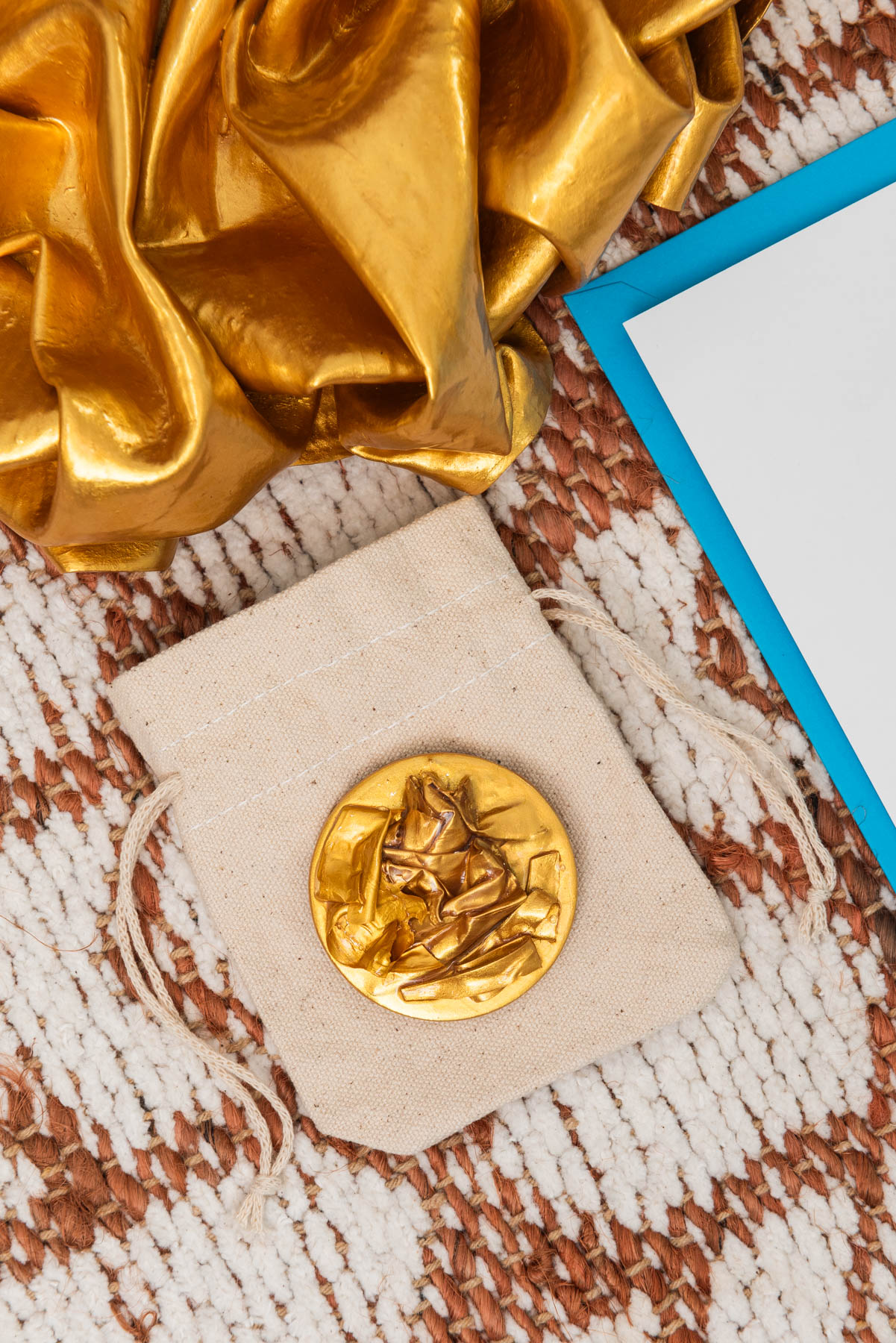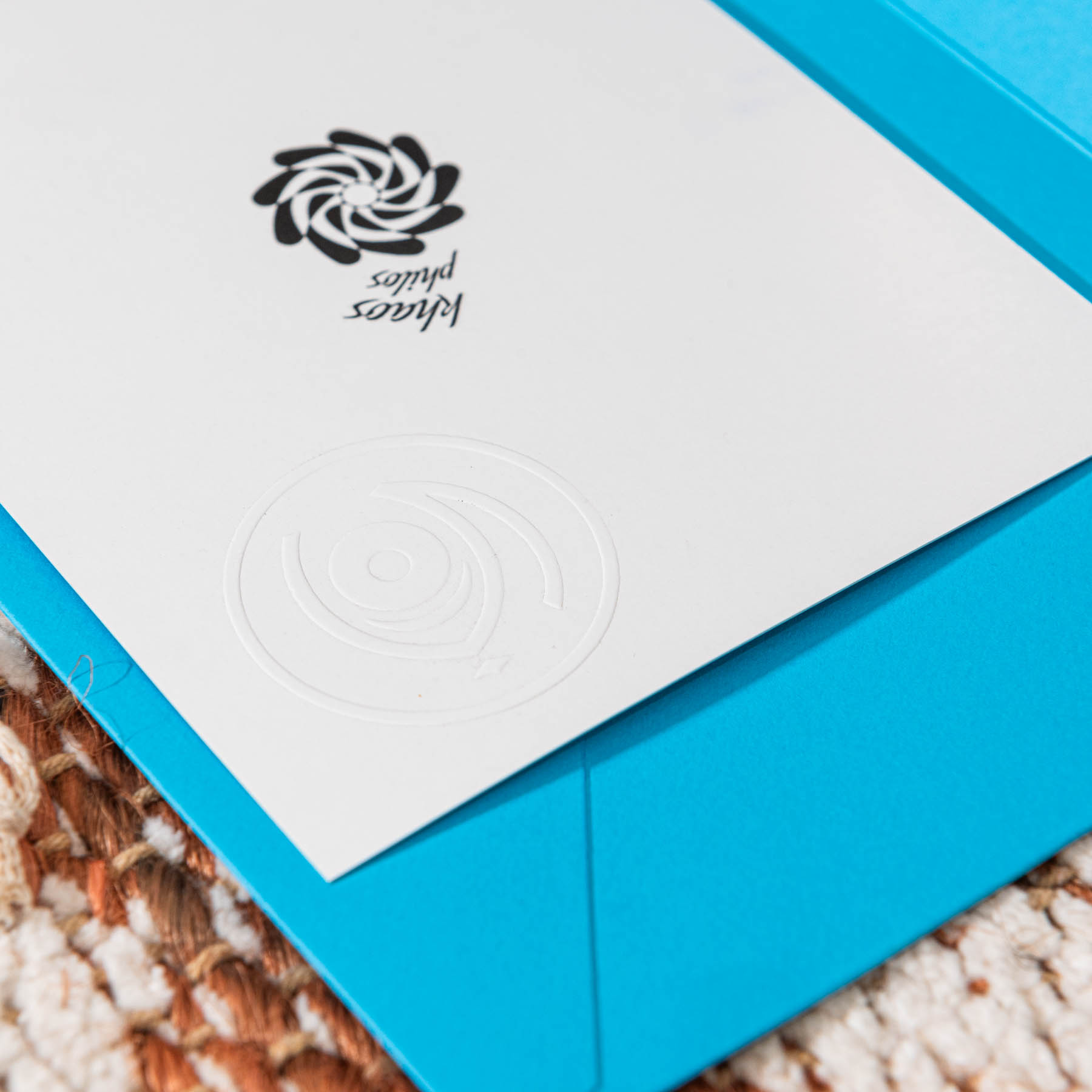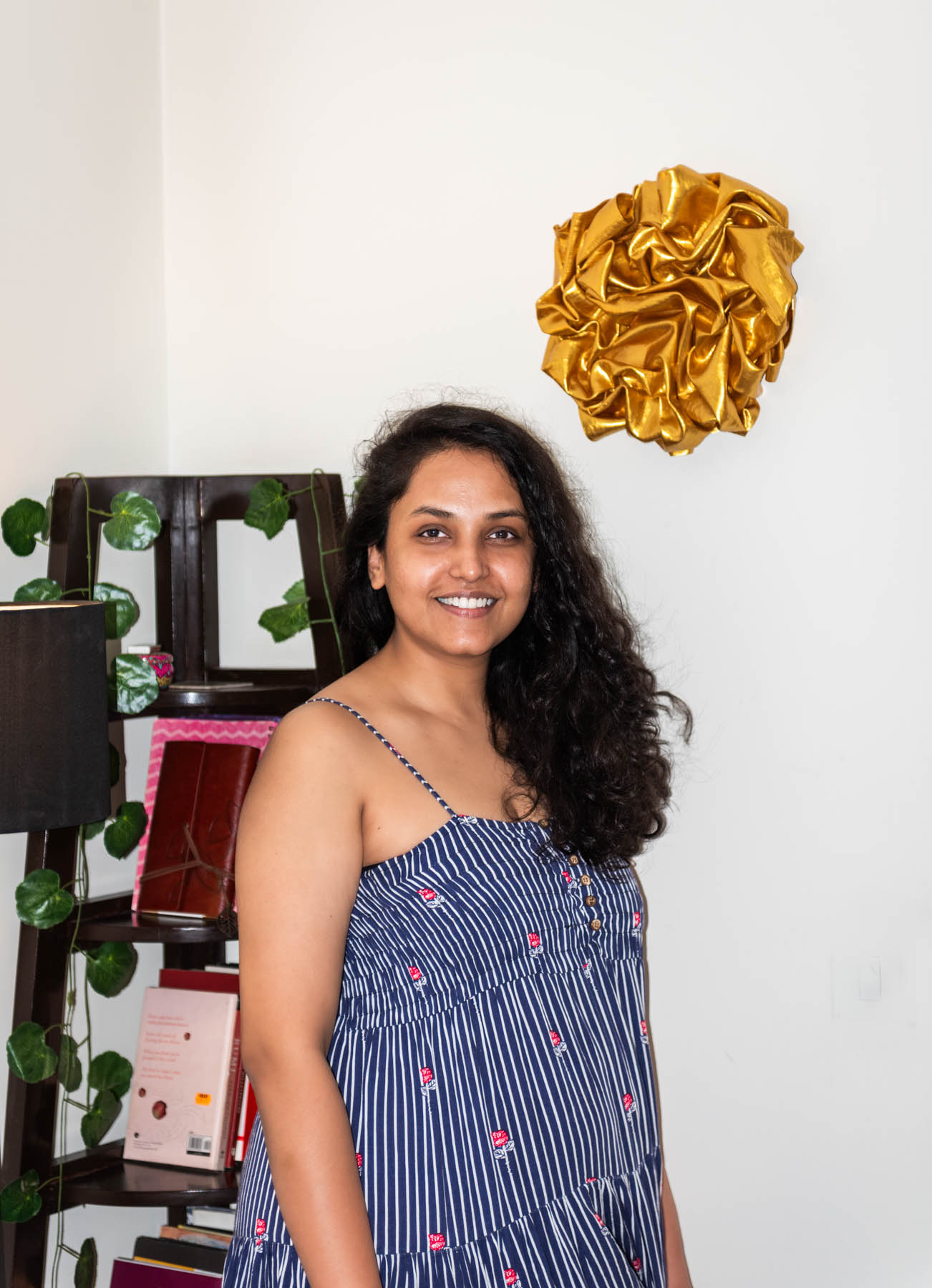 My original art is available to acquire exclusively from my online store. I'm currently working on a similar folded acrylic paint on canvas piece, which will be larger than 36 inches in diameter and I am also available to work on a commissioned piece. I can be reached on +919910022104 and / or [email protected]