Late night, after party shenanigans with the folks. We're back from wherever we had to be and suddenly we're in the mood for portraits. I normally make do with the mobile phone but lately – as the folks get older – I tend to pick up the DSLR more often.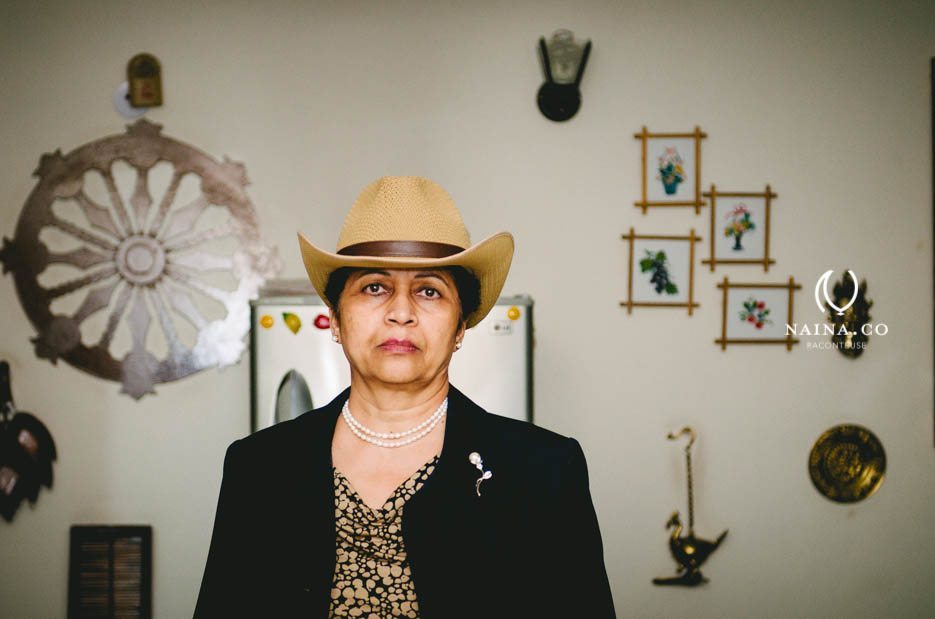 The theme of the party, where we were, was "retro" and the folks went with hats for some reason. Mom still has hers on. Dad's undressing as Mom and I pose. She poses for me and me poses for me. I still hate how difficult it is to get self portraits. Mom takes some warming up as you can tell from the portrait above followed by the one below. Sour puss in one and pro poser in the other.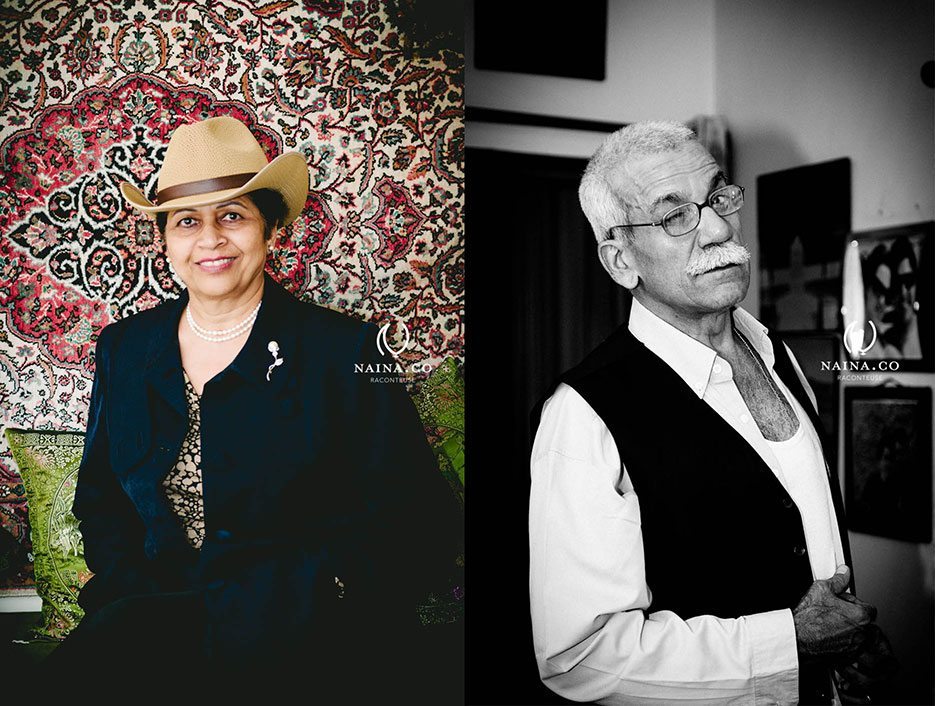 Dad decides to show some skin, and Mom's the bad cop with the, "What are you DOING Lamboo?!"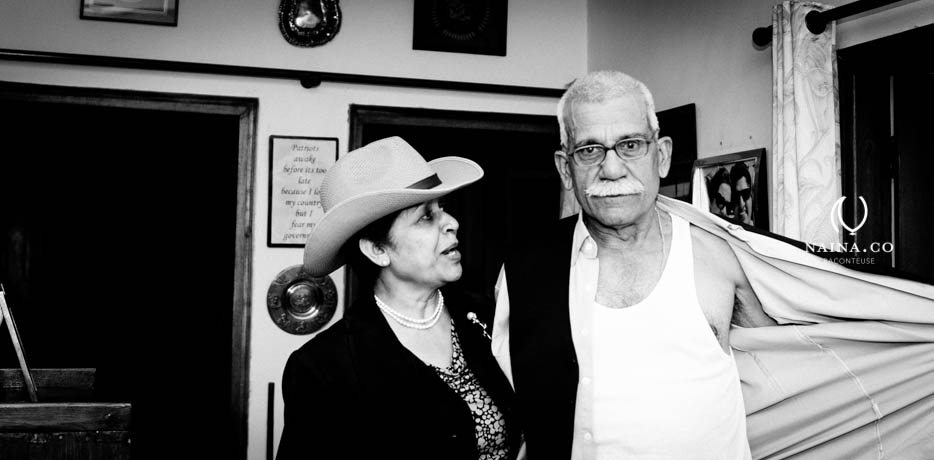 Dad's attempt to hide behind his jacket and Mom's stowing away hers.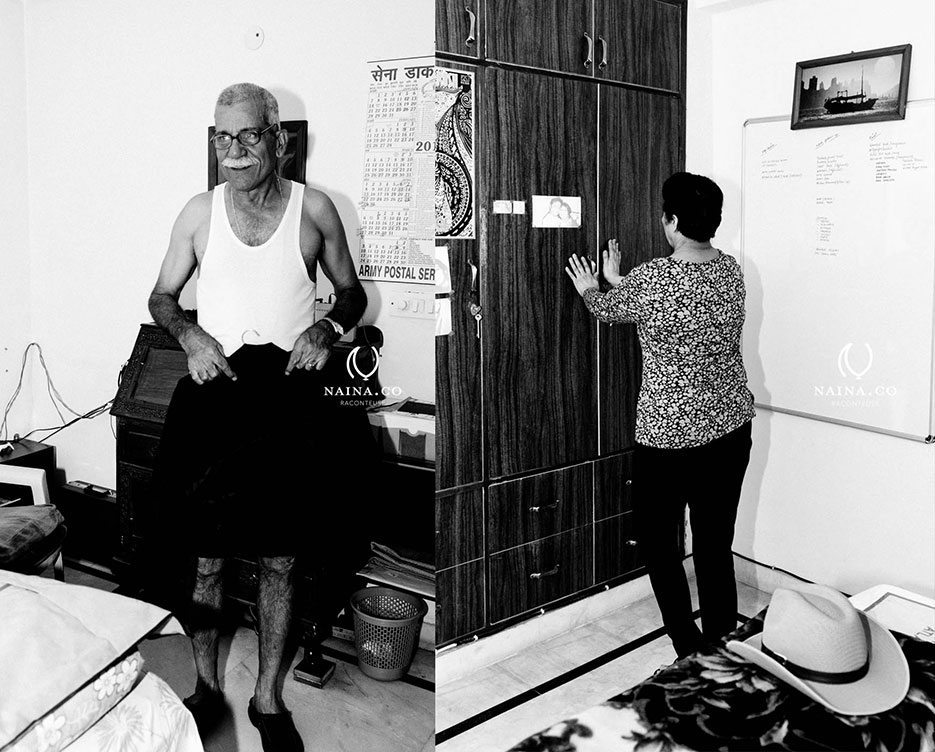 A slanted self portrait and a good one of Mom. She likes it, so it has to be good.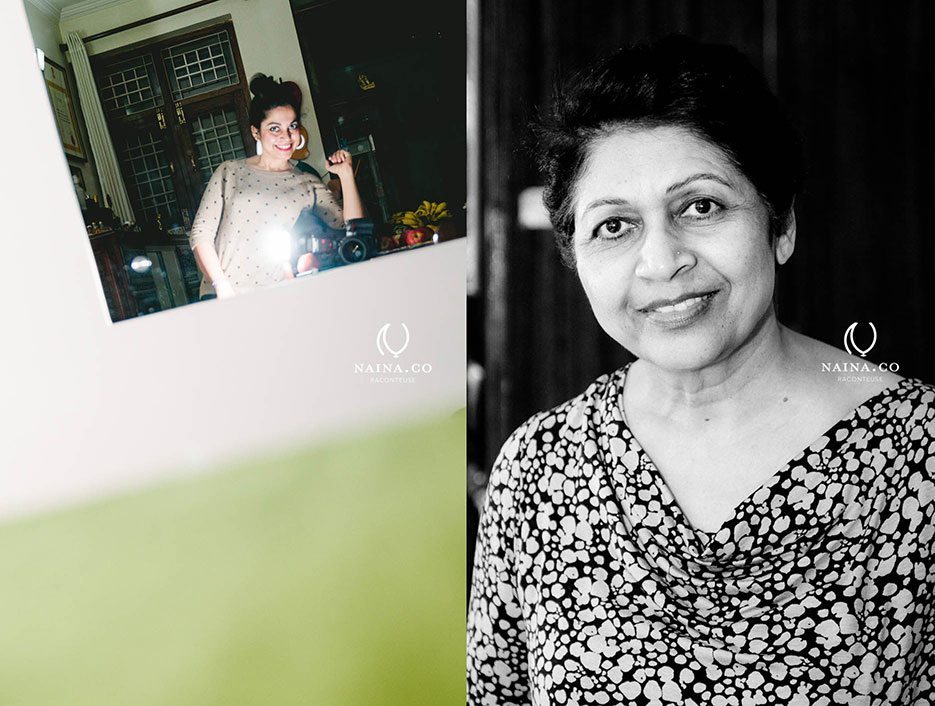 Another self portrait. Here I propped the camera up on Dad's bar. And I gave "squinching" a shot. I like this image mainly because it's so busy. I look like an animal lost in the jungle.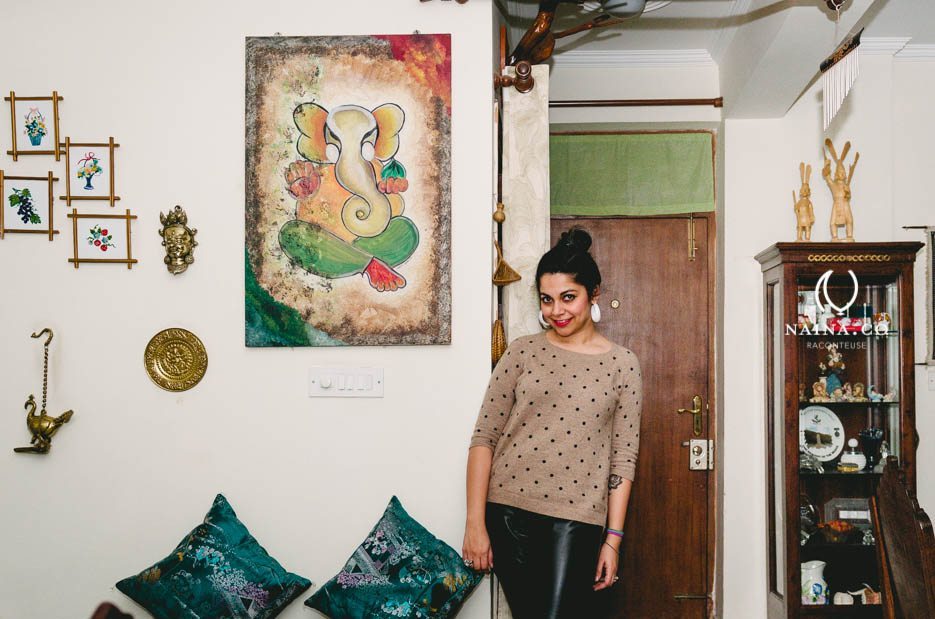 And finally Dad obliges and puts me out of my self-portrait misery. The image below was shot by Dad. I feel quite sad for myself that I get photographed so rarely. I have to ask. No one does it on their own. Even the husband doesn't. Boo! I think I'm beautiful, so it's quite a pity that I don't get to admire myself more often through someone else's eyes.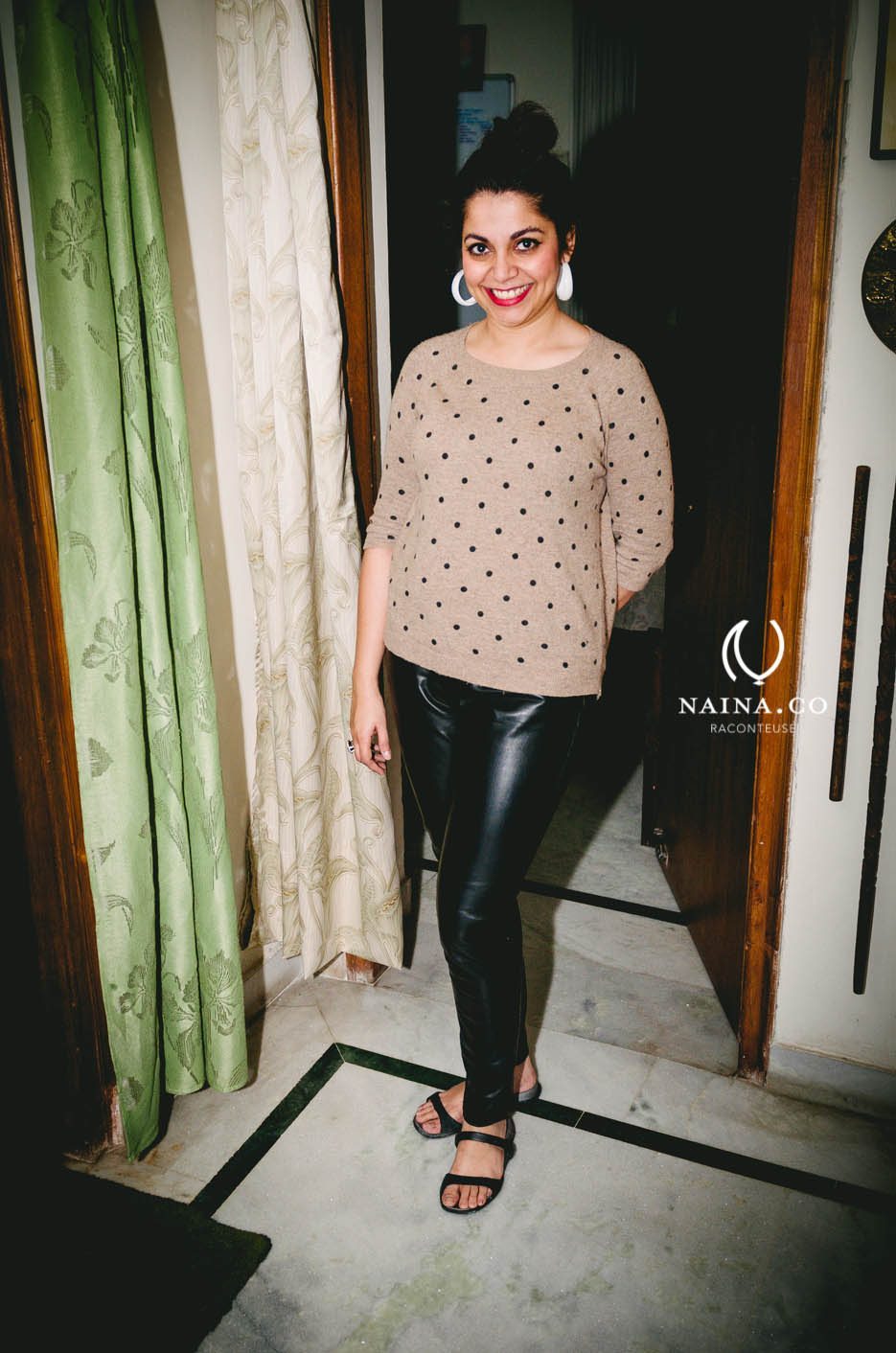 I'm still not asleep at 5 a.m. and I have a brunch date with a friend. Good fun with the shenanigans with the folks though. I hope and wish for more such days and opportunities. It's hard to find them all dressed up and happy to pose.
Updates from Naina.co on Facebook | Twitter | Instagram | Pinterest | Buy a Print from the Naina.co Store
Previous Thoughtwasp stories.