New beauty product in the house! And it's such a pretty bottle. Lancôme DreamTone. Their skin experts recommended Number 1 for me. There's also Numbers 2 and 3 for different skin colors. They said mine was a "fair". I was invited to the Lancôme store at DLF Promenade, Vasant Kunj to preview this product and learn more about it – and I was excited because this would be my first brush with the Lancôme brand.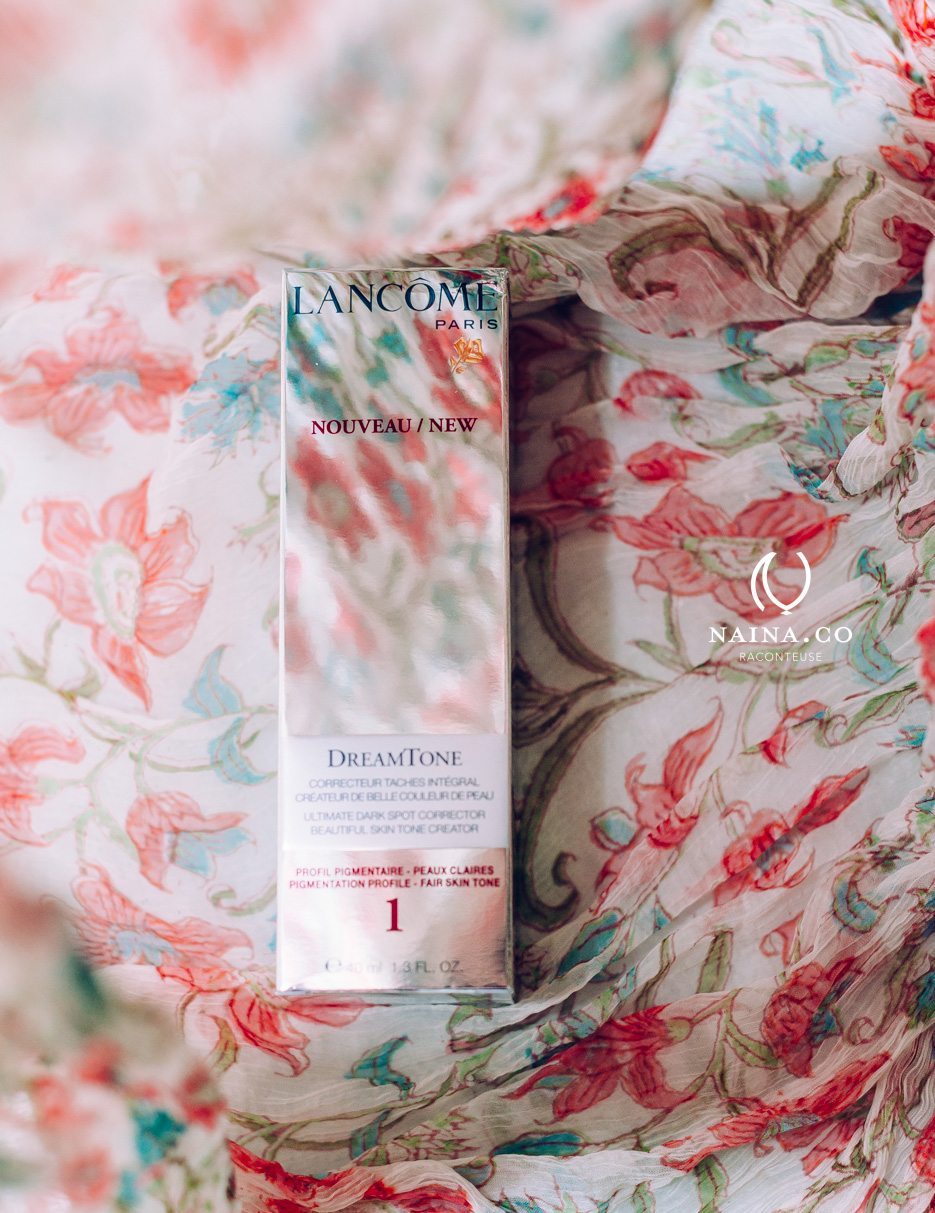 The staff was amazing and nice and pandered to everything I wanted. Including green tea. Thank you so much. The beautiful Vandana Bisht, their in-house beauty expert gave me a quick make-up tutorial as well where she used some of Lancôme's most popular beauty products as well as DreamTone. ( The official invite I'd received on email had mentioned that Stafford Braganza would be present though – he wasn't there. )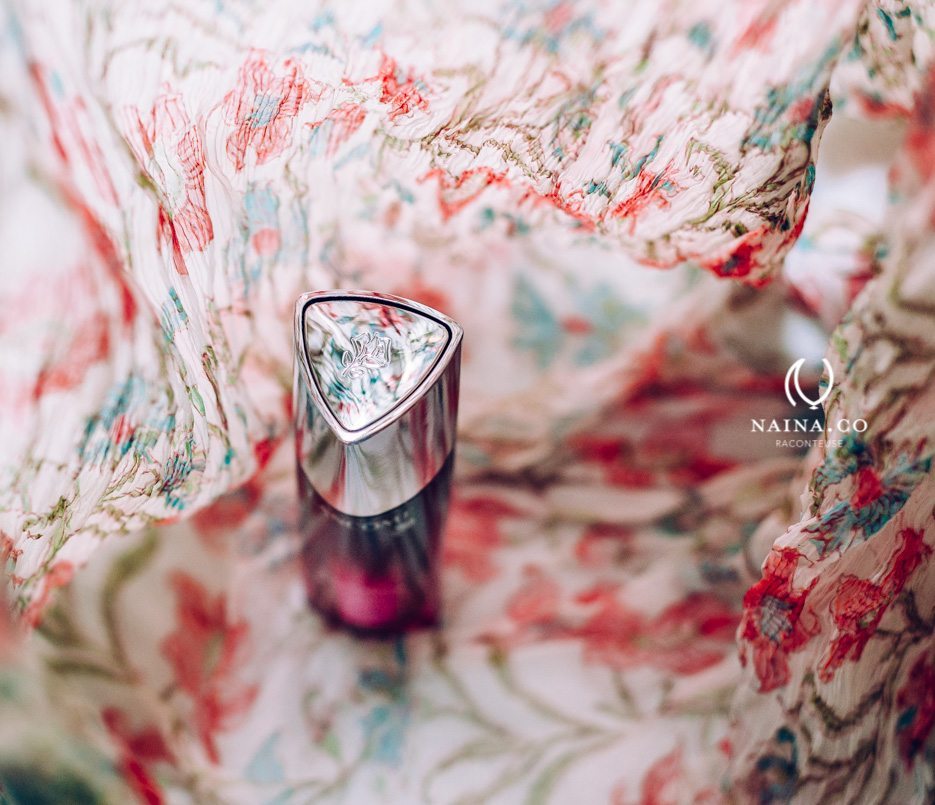 Lancôme is a 75 years old French Luxury Beauty brand and DreamTone was tested on 1,000 ladies across various ethnicities. While at the store, we ( there were other beauty bloggers who had been invited ) were also served amazing French pastries and chatted with the Lancôme team. While leaving I got take a bottle of DreamTone with me and I was excited to try it out. As you know, I don't really "review" beauty products, I'm more of a visual documentor, but this time I wanted to give it a shot.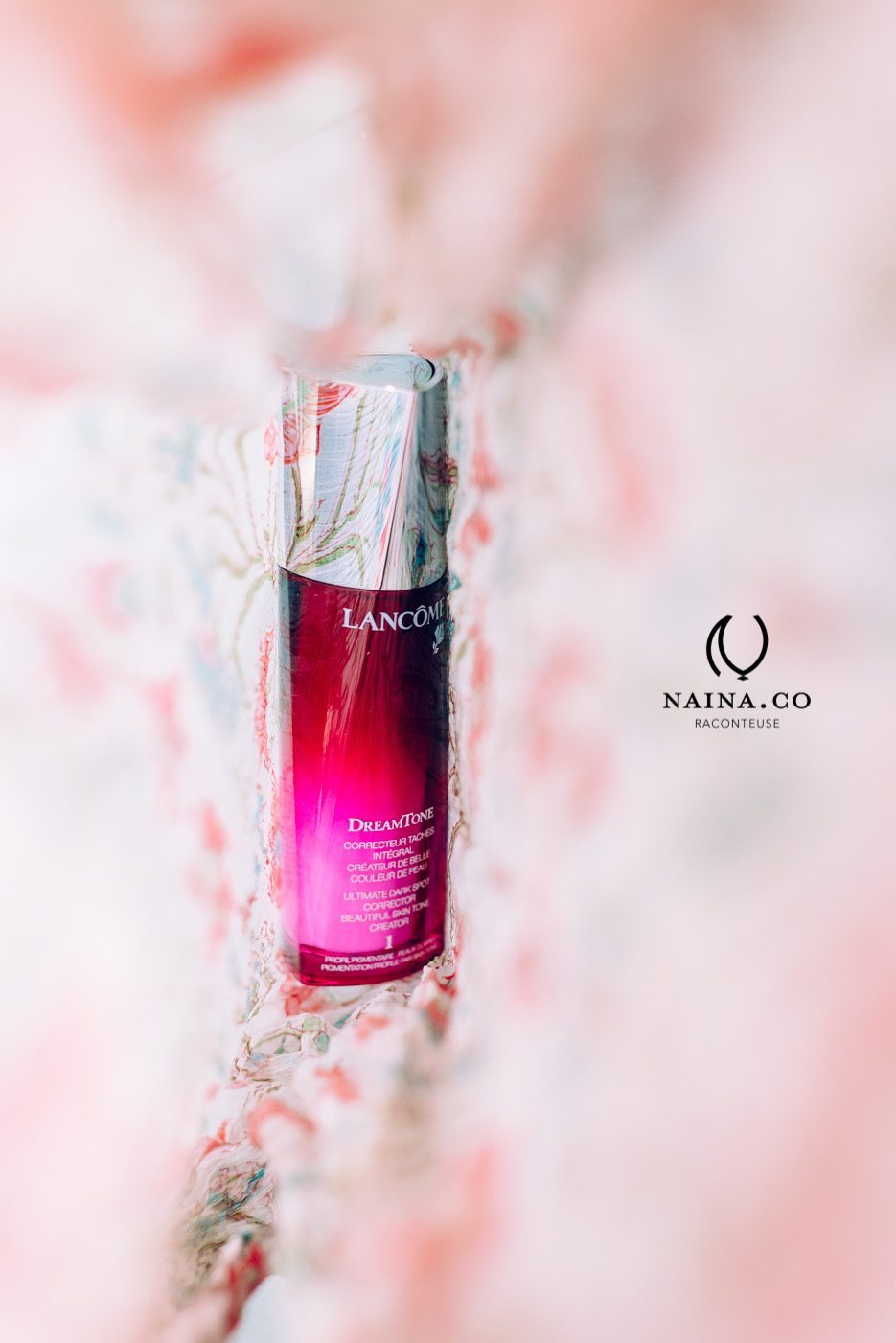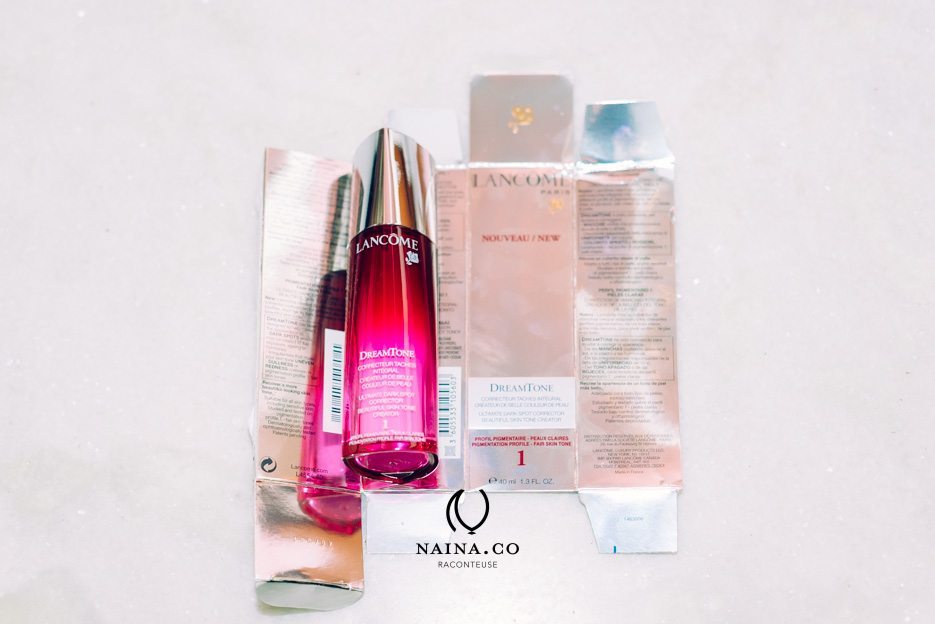 It's tinted. Has a lovely, smooth texture. Glides on easily and I like the fragrance ( although fragrance in beauty products that you use on your skin, is not a good ides in the long run. )
The skin profile numbers 1, 2 and 3 seem to have been divided in a slightly strange fashion.
Pigmentation Profile 1 is for fair skin with dark spots, uneven skin tone, and redness.
Pigmentation Profile 2 is for medium skin with dark spots, uneven skin tone, and sallowness.
Pigmentation Profile 3 is for dark skin with dark spots, uneven skin tone, and acne marks.
I have redness, uneven skin tone, dark spots and acne marks. Lucky are the few who don't have atleast two out of these four!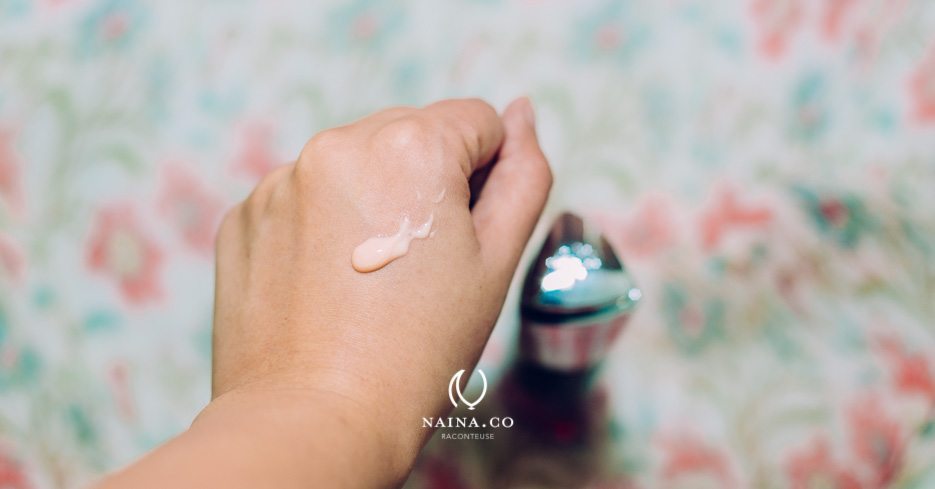 A 40ml bottle costs about Rs. 8,000.
It DOES "feel" great to put this product on my face. But then I'm not a long term user and not the best person to really "review" the product. I'm certainly more interested in Lancôme's make-up products more than their beauty products. That lipstick Vandana used on me was so fabulous – as was Tient Miracle!
If you want the complete lowdown, read one of the best analysis I've read for this particular product : by Paula's Choice here.
Lancôme is a L'Oreal brand. You can find Lancôme India on Twitter, Facebook and Instagram.
You can find me on Facebook | Twitter | Instagram | Pinterest