After unlocking Gurgaon as a destination for Le Meridien Gurgaon, it was time to unlock a bit of Old Delhi for Le Meridien New Delhi! After the Éclair Diary unveiling, I was too beat to do anything else especially because the next day started at 0630 hours with breakfast and then onto Chandni Chowk! I needed to re-charge not only my energy but also equipment batteries. So after I'd almost collapsed photographing myself for the 33rd #CoverUp edition, I slept like a baby. Next morning I found out that most of the rest of the group had decided to walk to India Gate after dinner! India Gate is quite close to Le Meridien New Delhi and I can imagine it was a good thing to do considering they might not have had the time to do it later.
This is from the morning when we visited Chandni Chowk with Dhruv Gupta and Anju Varma of MasterJee Ki Haveli. We were divided into two groups and the one I was in was led by Anju.
We started with a bit of history about the numerous Havelis that still exist at Chandni Chowk but how most are in disrepair due to generations of families fighting over possession.
I am grateful to Starwood for hiring me to photograph this experience because I got to meet the chap having his ears cleaned in the photograph below. Zacky is AMAZING! From being a Certified Public Accountant to running his own lifestyle blog and radio show in HongKong, he's had an amazing journey. Age is indeed just a number. I love you Zacky!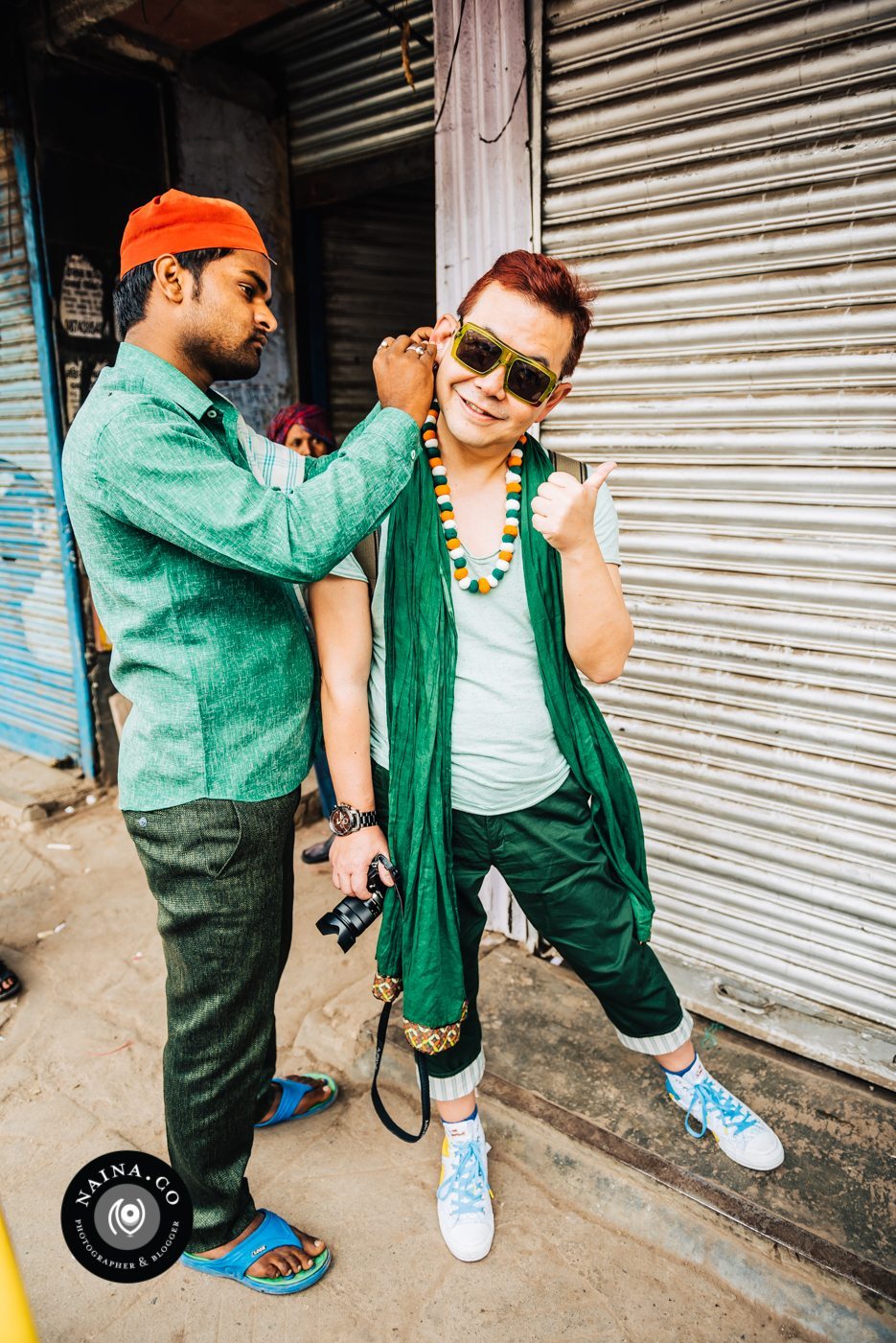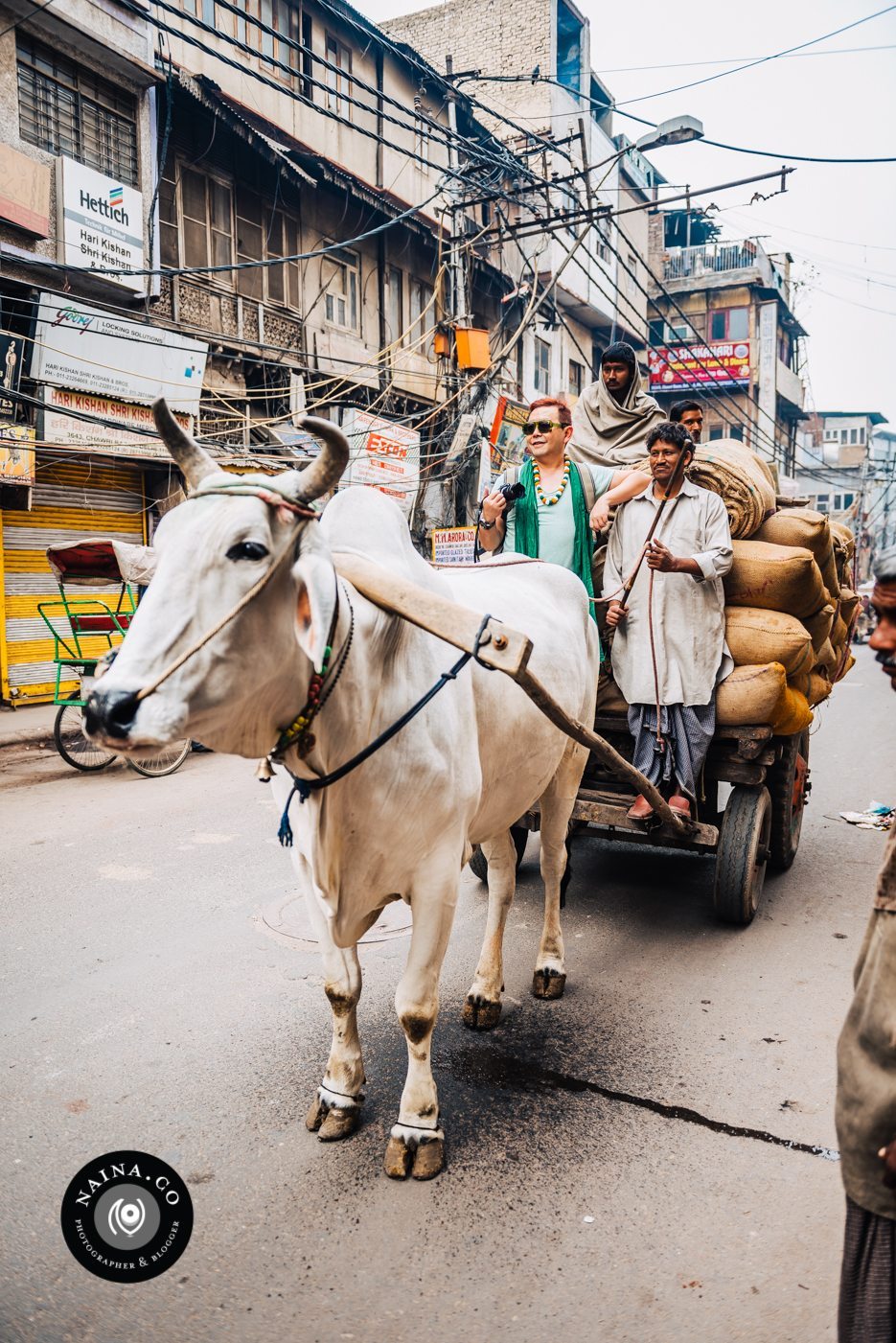 Food at Standard Sweets. Making paranthas and squeezing through dark and narrow alleyways.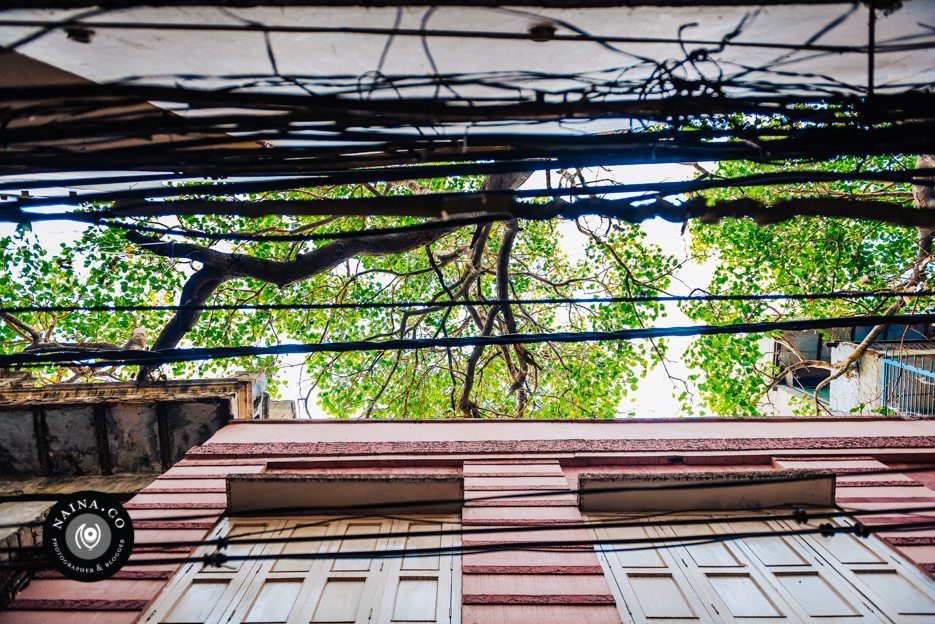 Hundreds of years old trees intermingled with electricity wires, snaking over the doorways of homes and commercial establishments alike.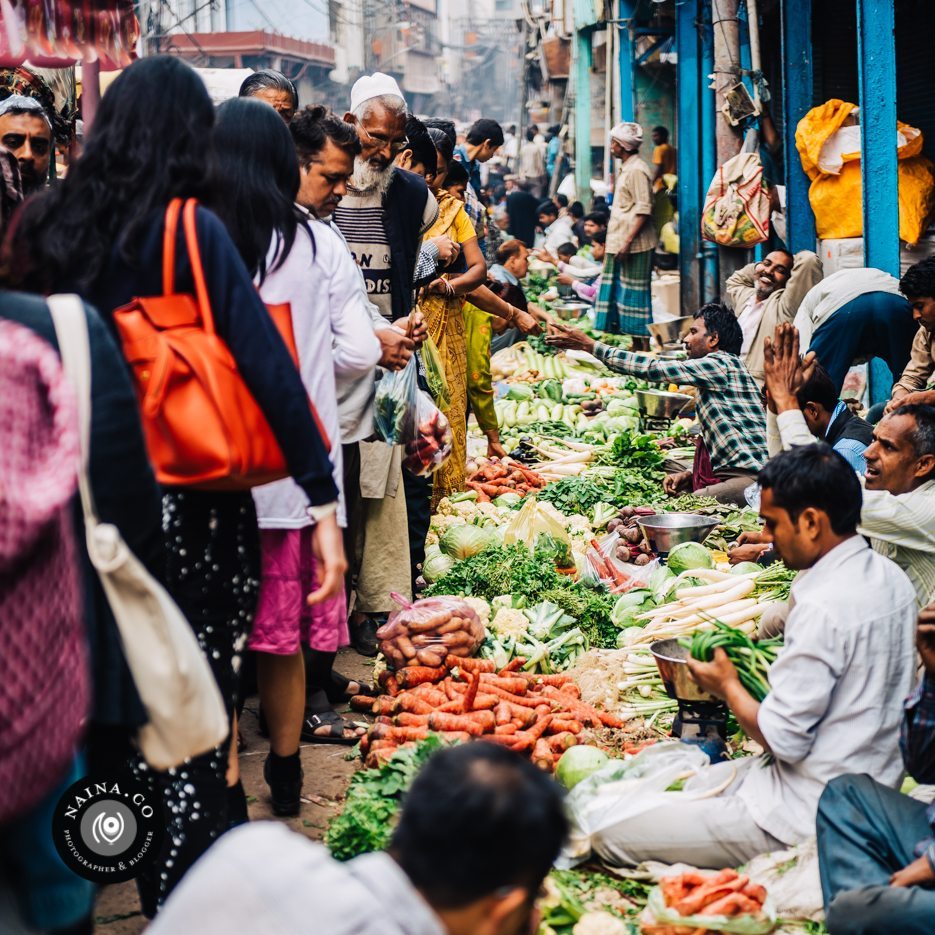 The vegetable market.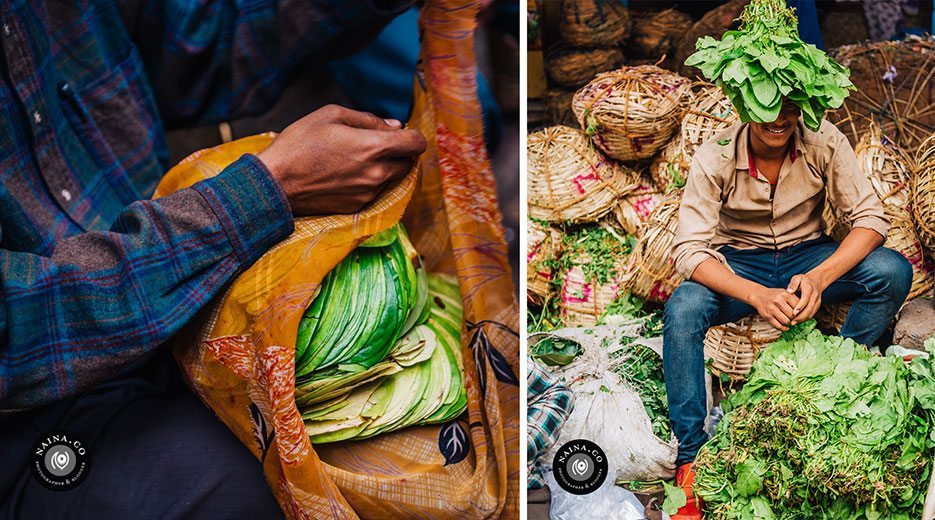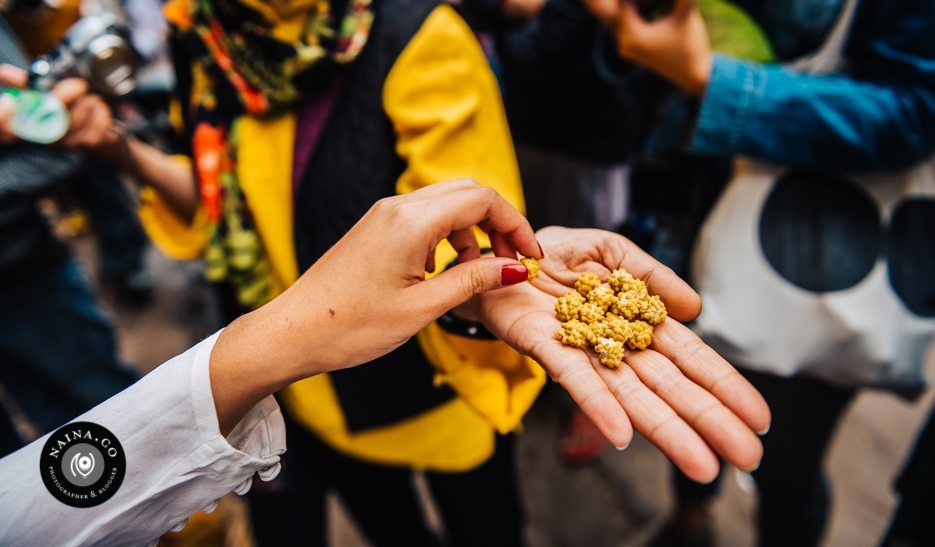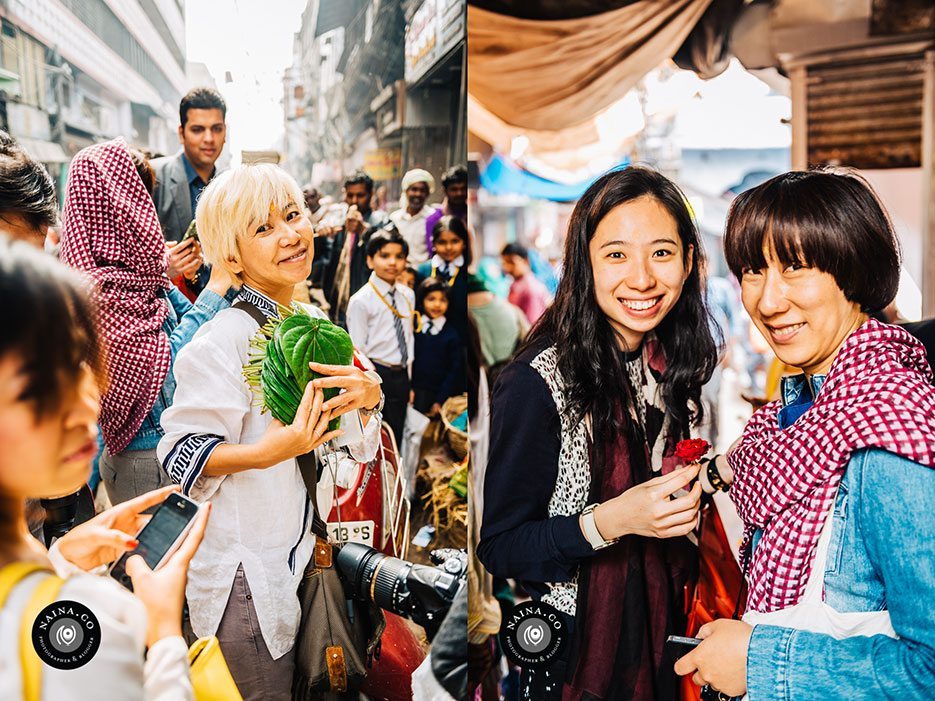 Showing off the roses a flower-vendor gifted to all of us!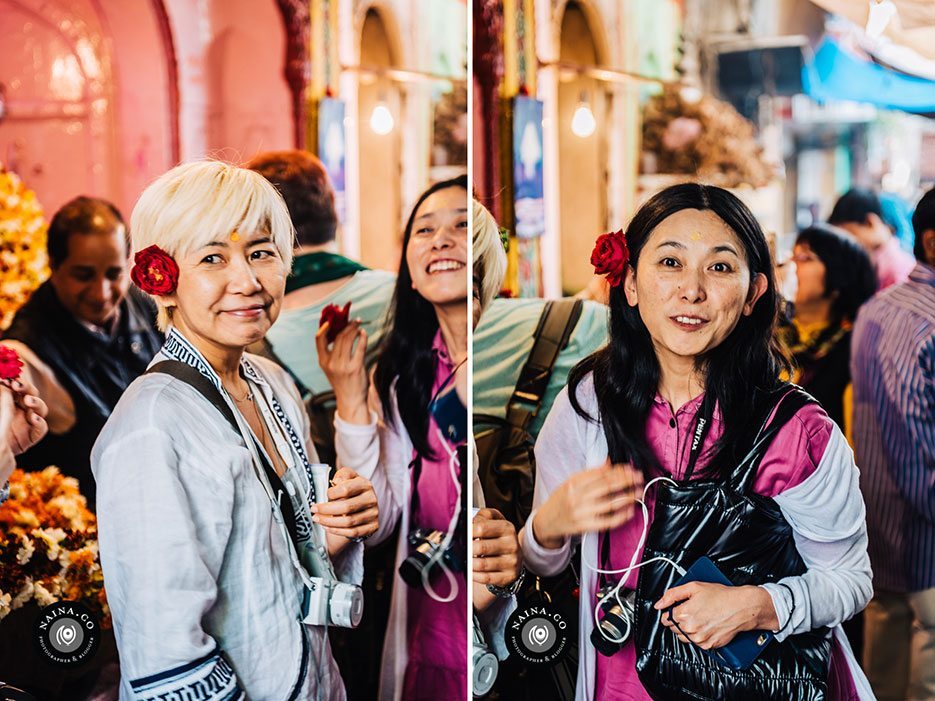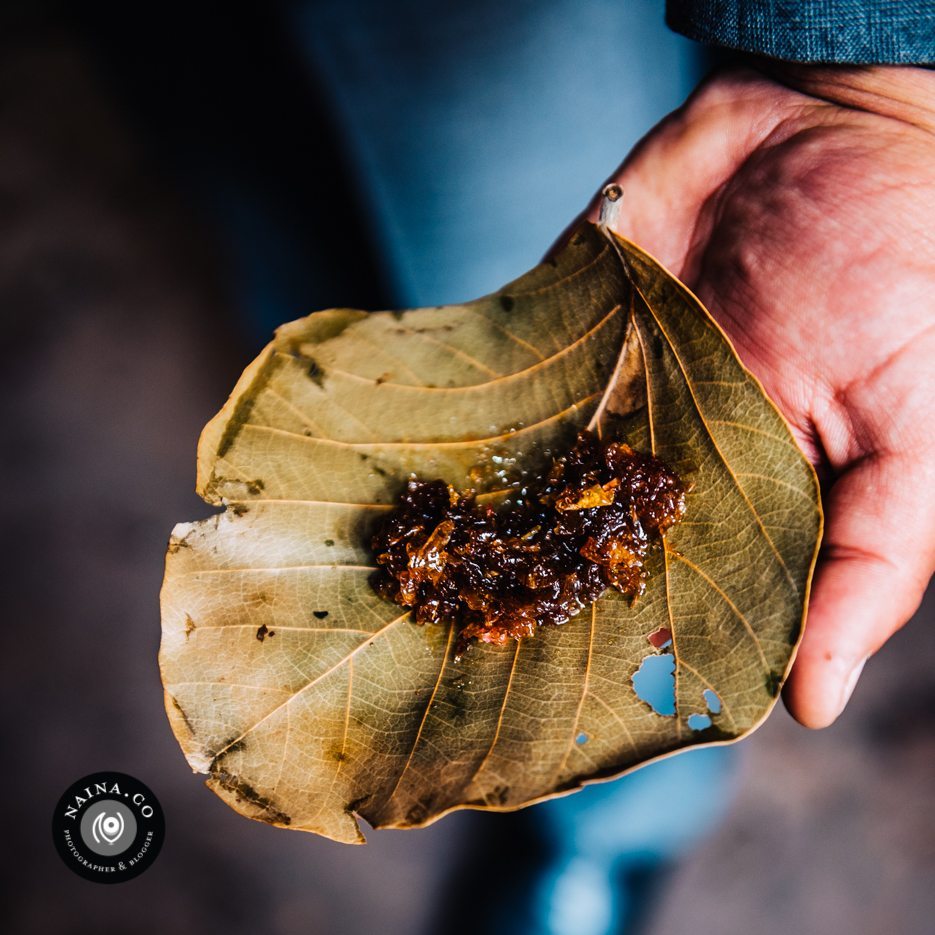 Tasted some of the only-sweet ingredients of a paan. Delicious!
Vegetables, dry fruits, spices galore.
And then we were led to the rooftop of the spices market. Quite a view! The Red Fort was barely visible through the haze and through my eyes that were watering incessantly due to spice-inhalation!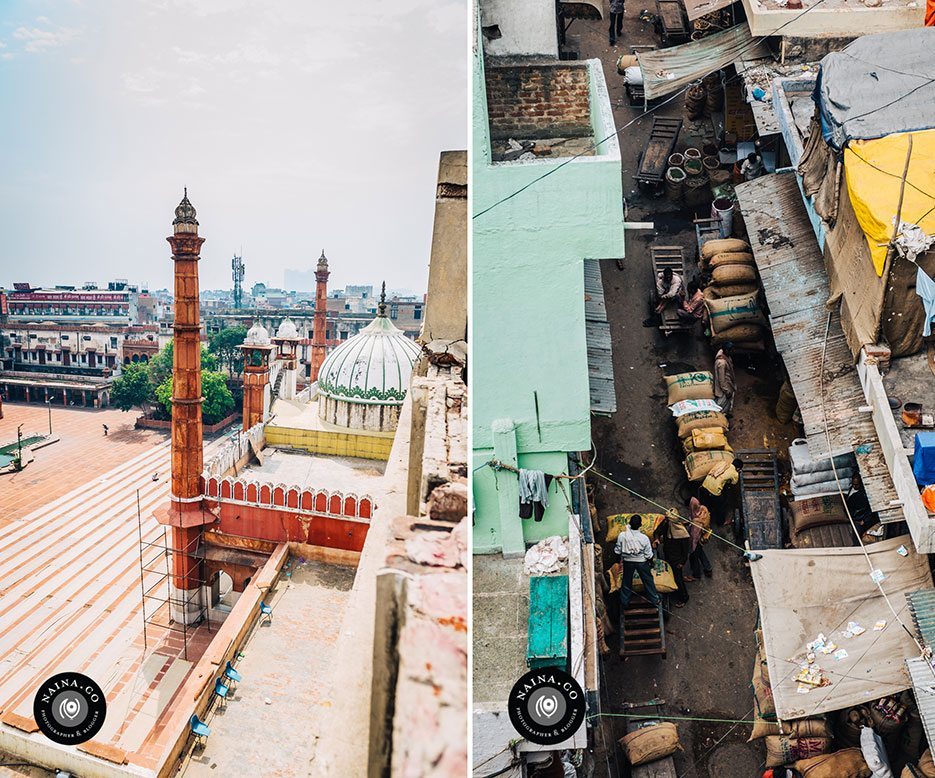 Roses drying on rooftops.
My Hermes hat with the flower-vendor's rose site pretty on the parapet wall overlooking a mosque.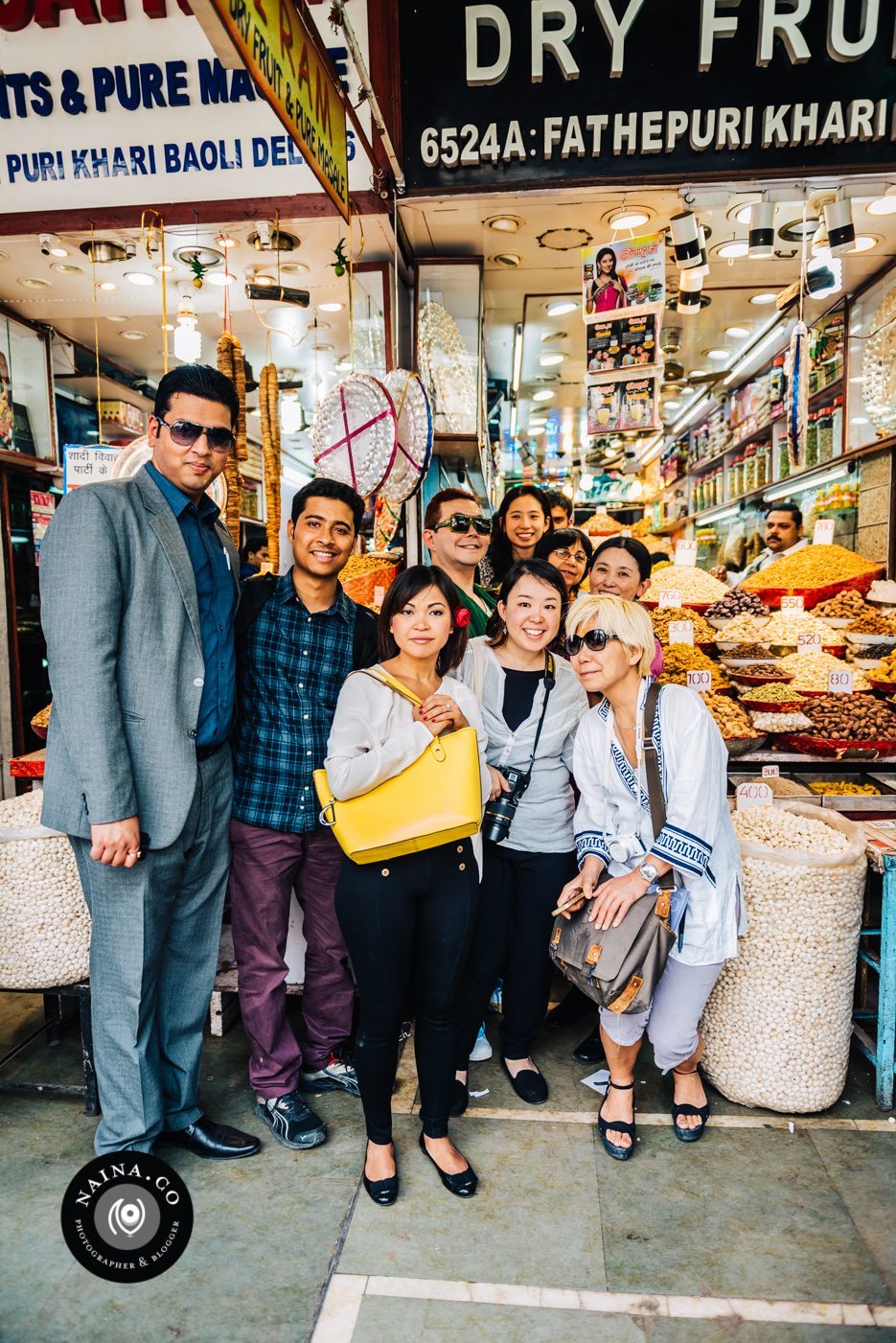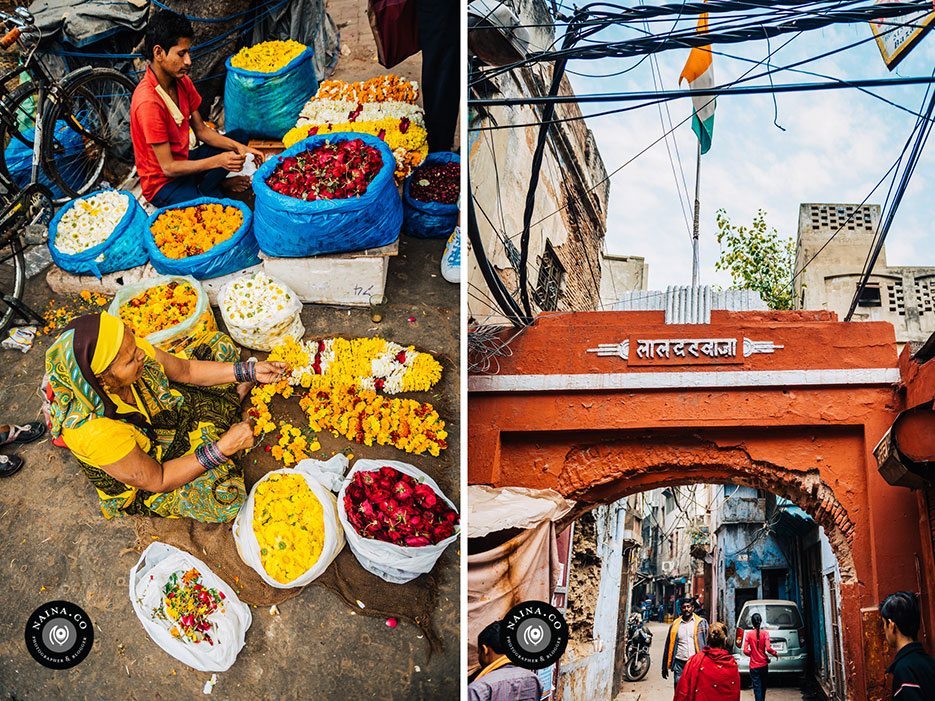 We were then led to a shop that sells glass bangles! It was beautiful. I have not seen so many bangles in one place.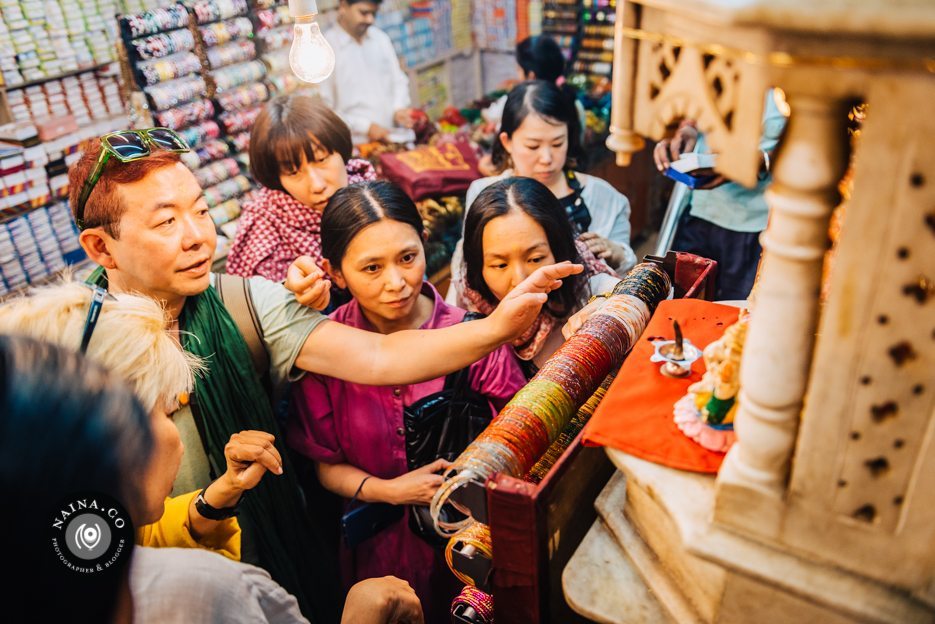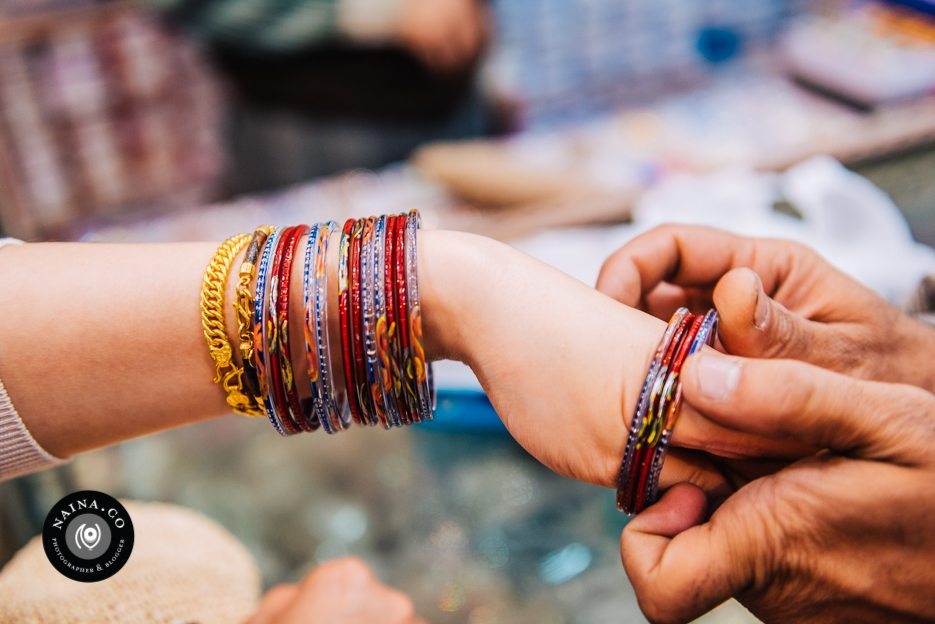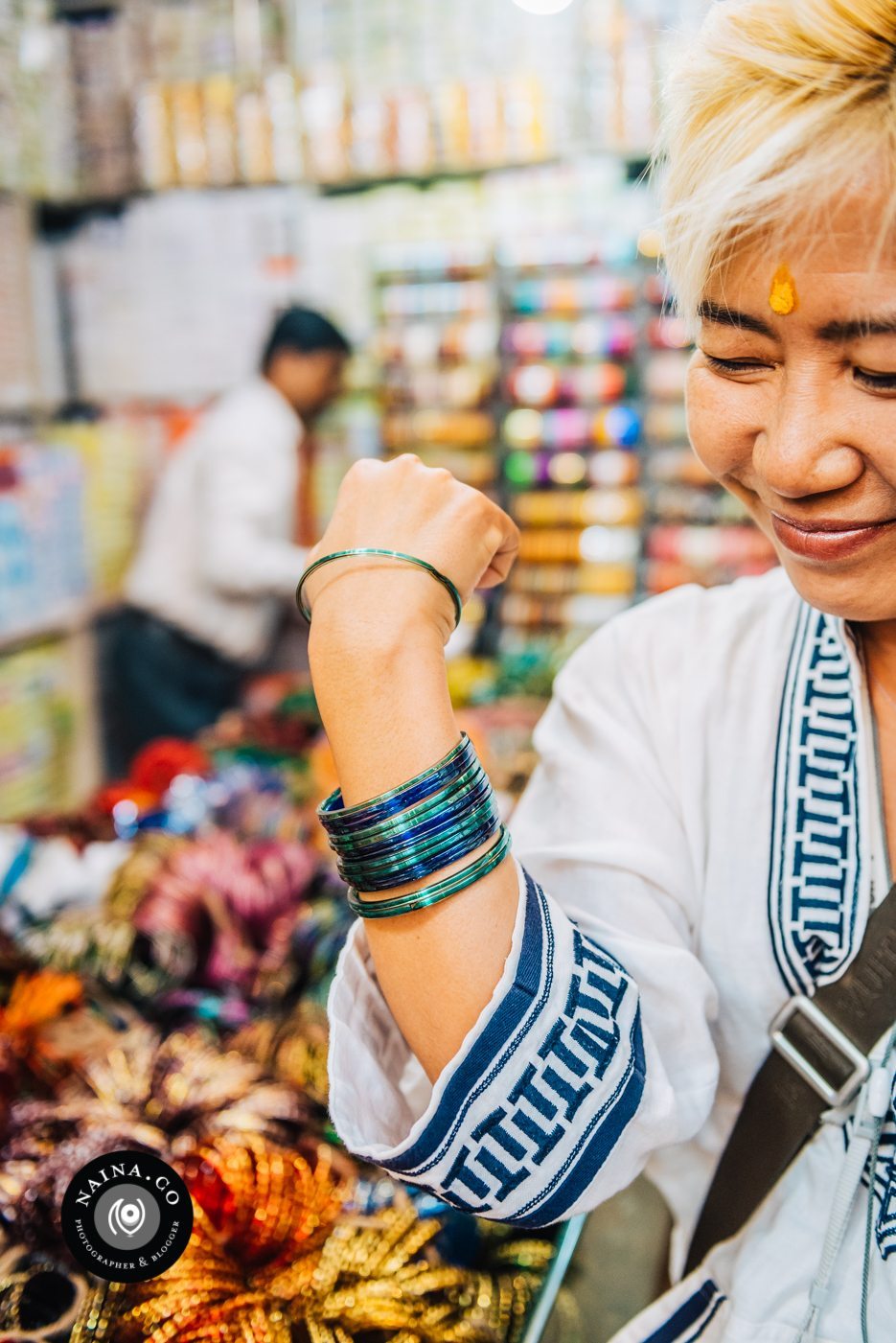 After which, it was time for lunch at the actual MasterJee Ki Haveli! Home-cooked food with a tour of the Haveli. Such a lovely place. Felt like being in an oasis in the middle of the Chandni Chowk desert!
Tiring but unforgettable. I've lived in Delhi for a little less than a decade now and have never seen Chandni Chowk with this perspective. Glad I was able to go along for this crazy walking-tour. Thanks Le Meridien Delhi!
Le Meridien New Delhi : Website | Twitter | Facebook | Instagram
Starwood Group's stories on Naina.co