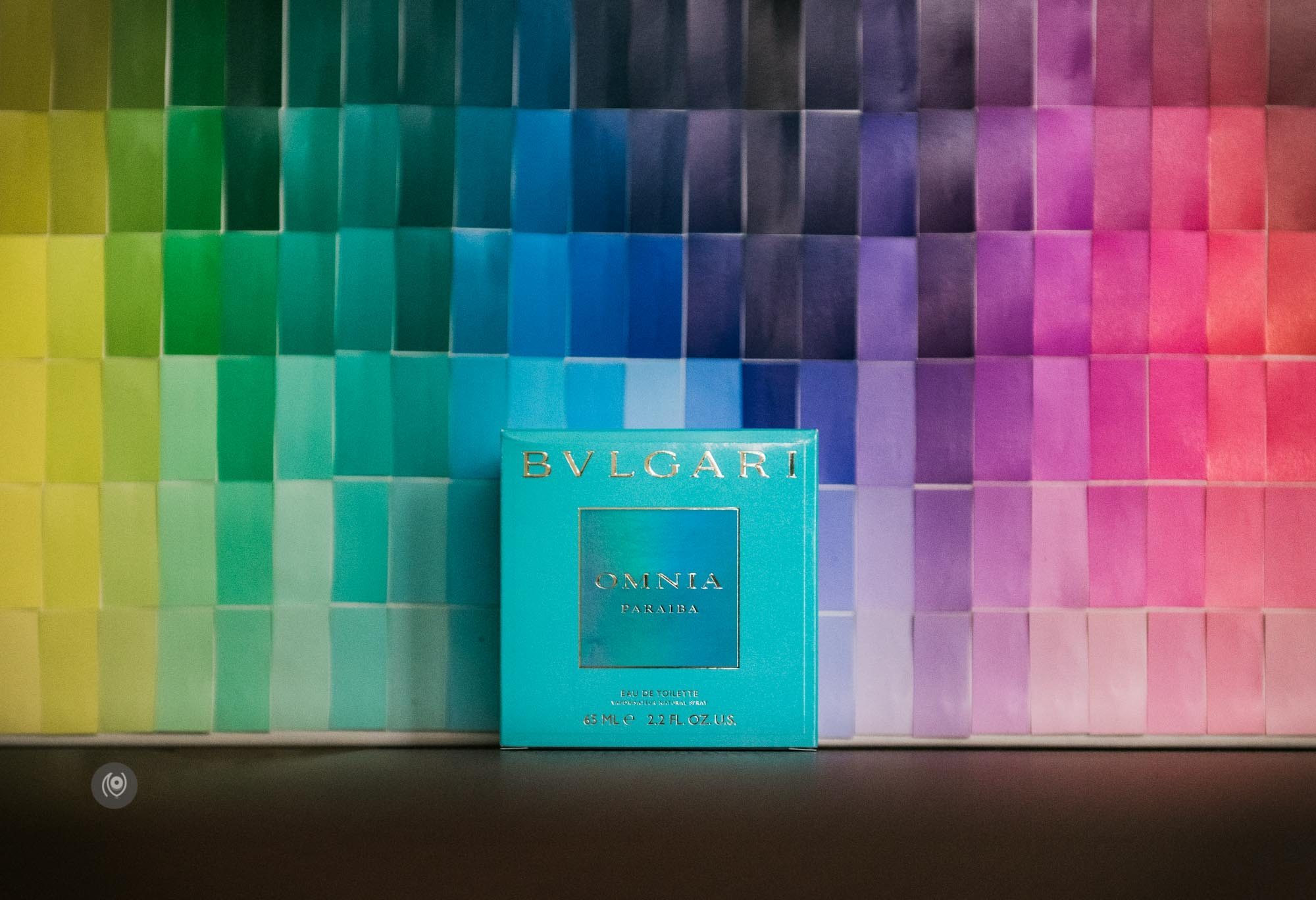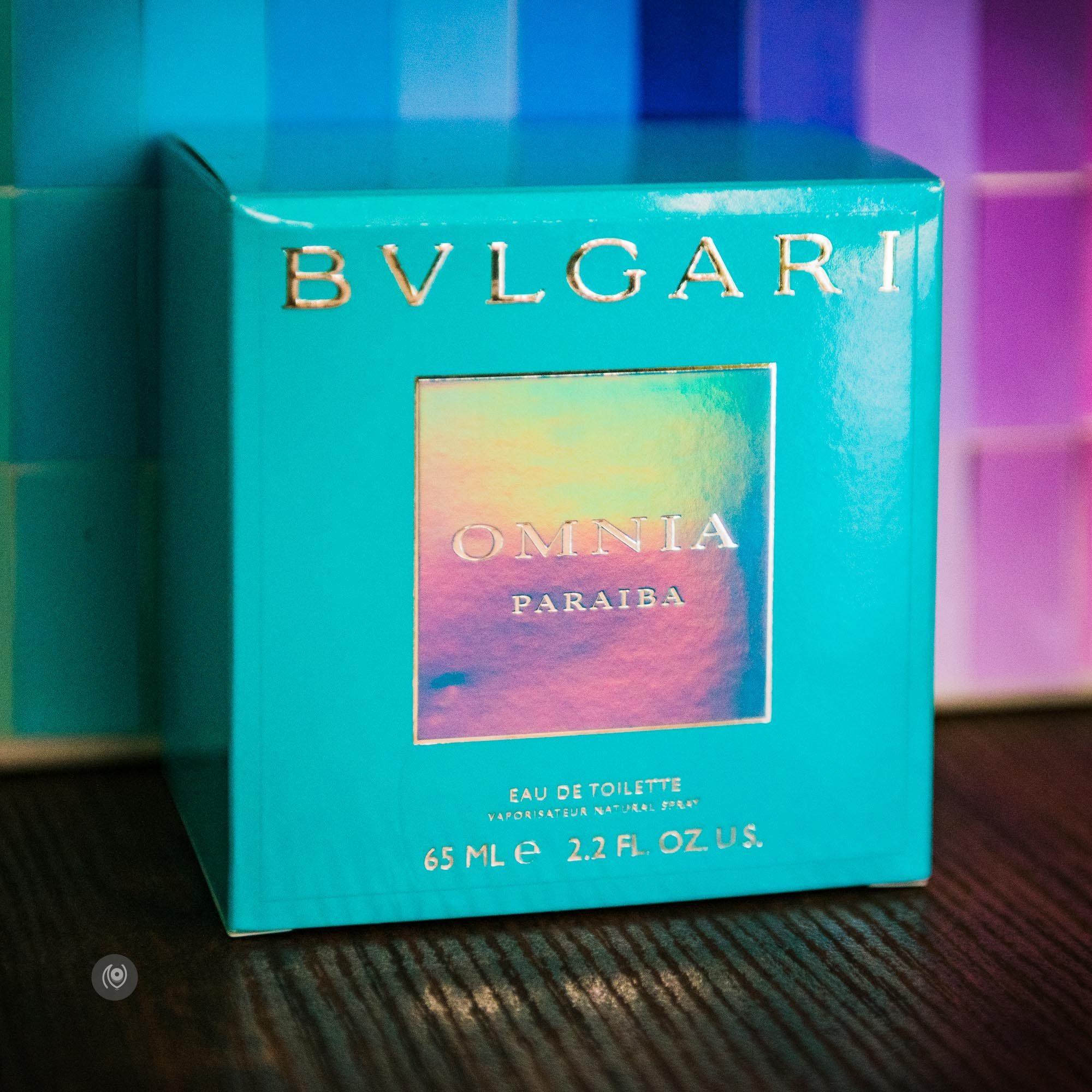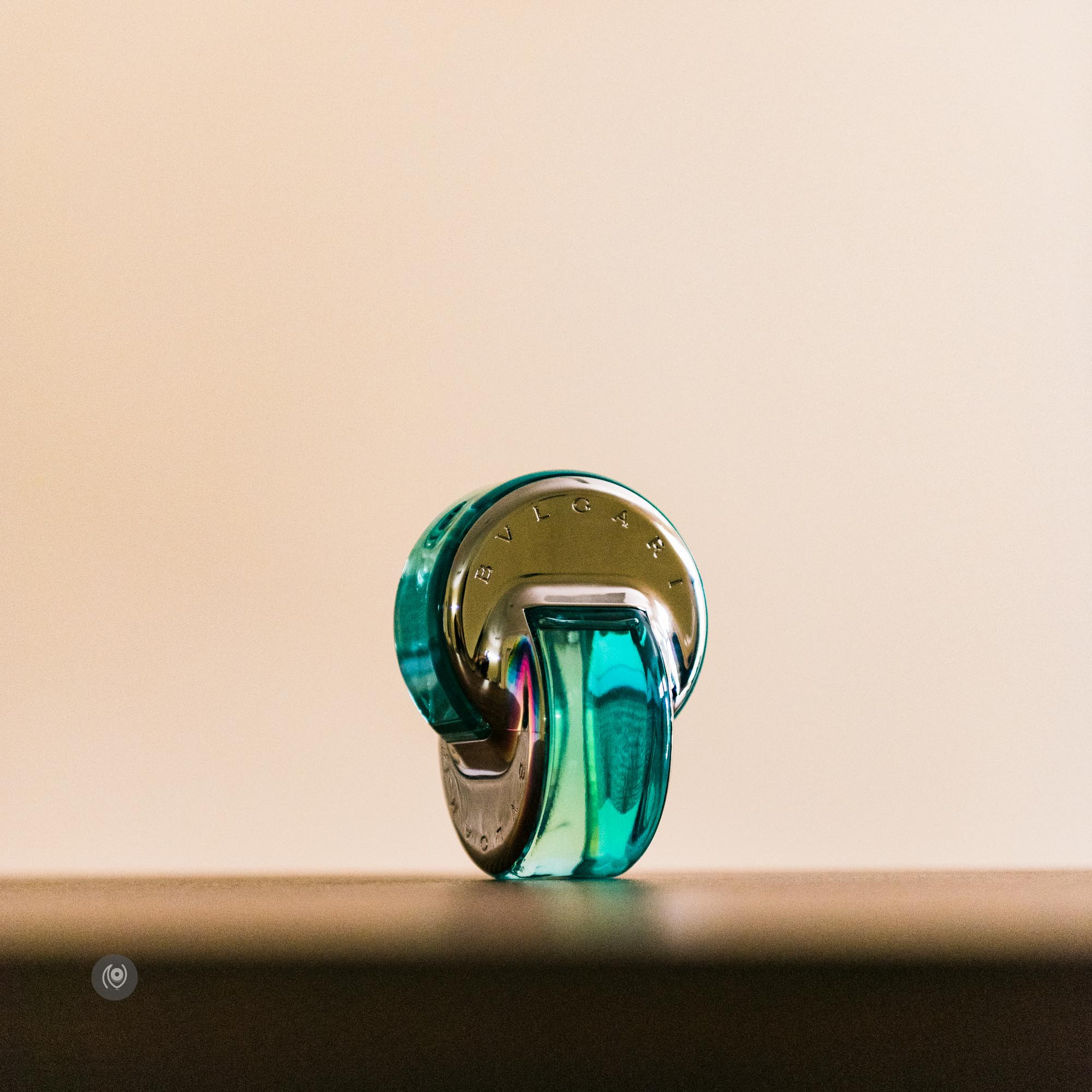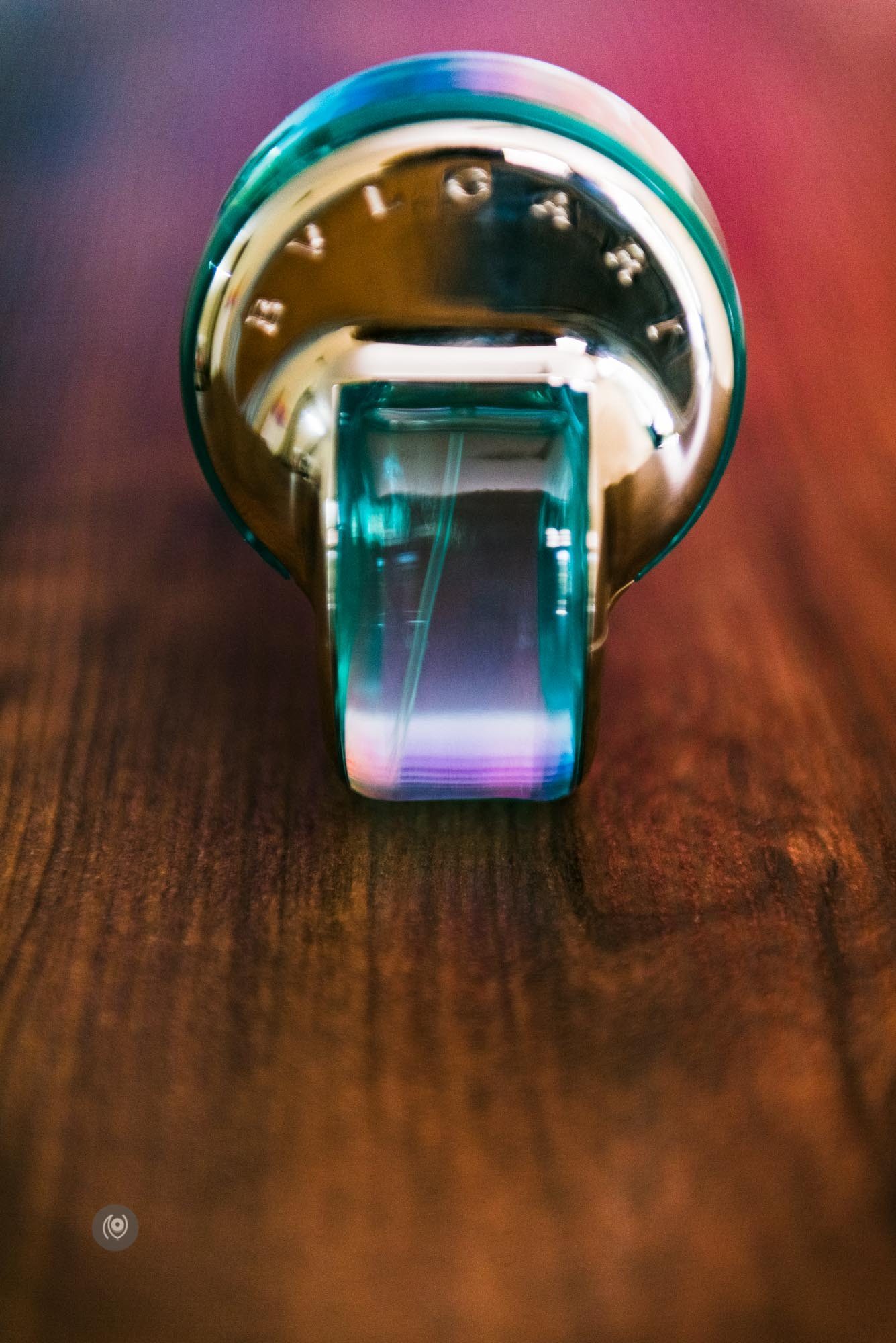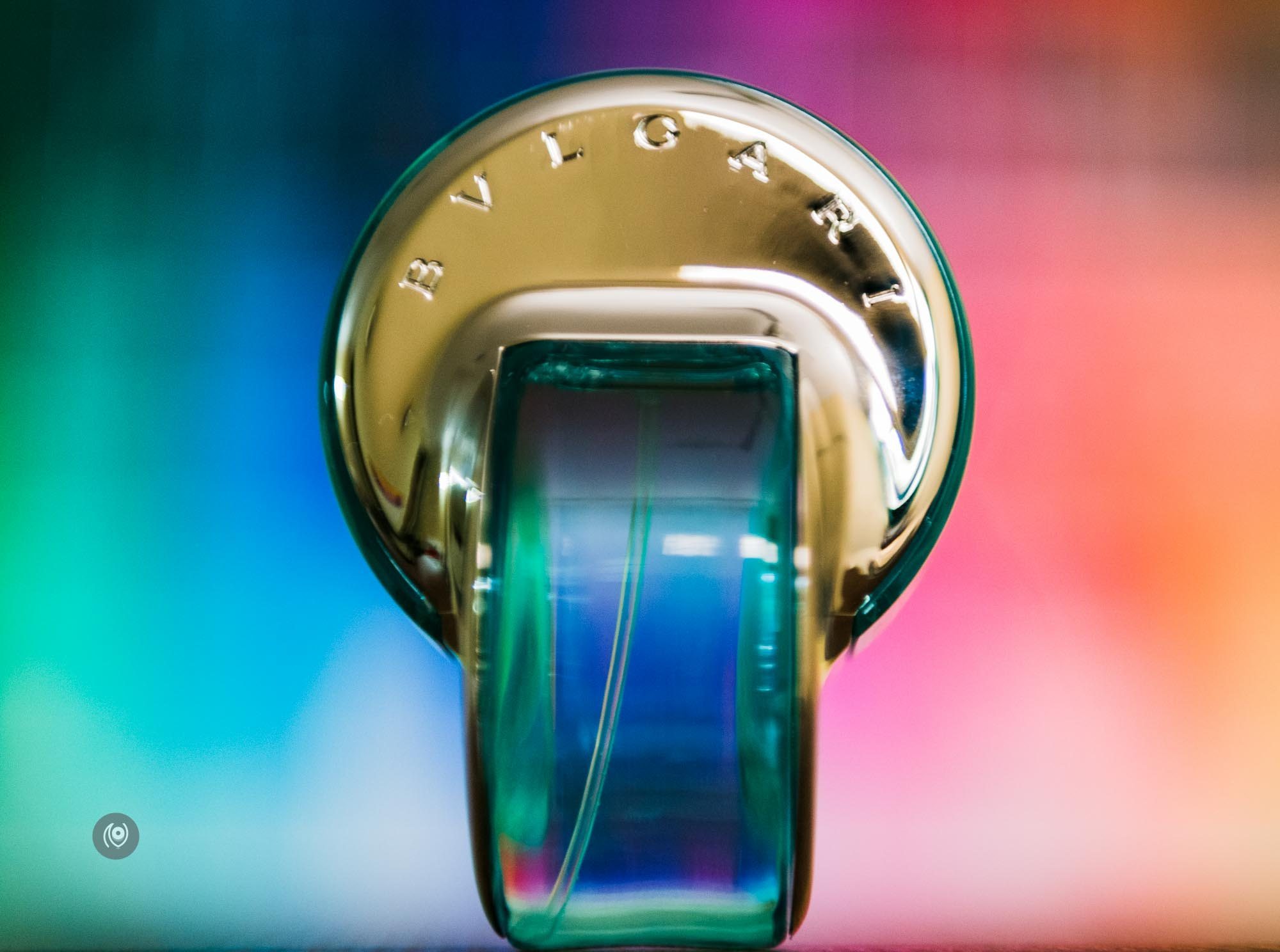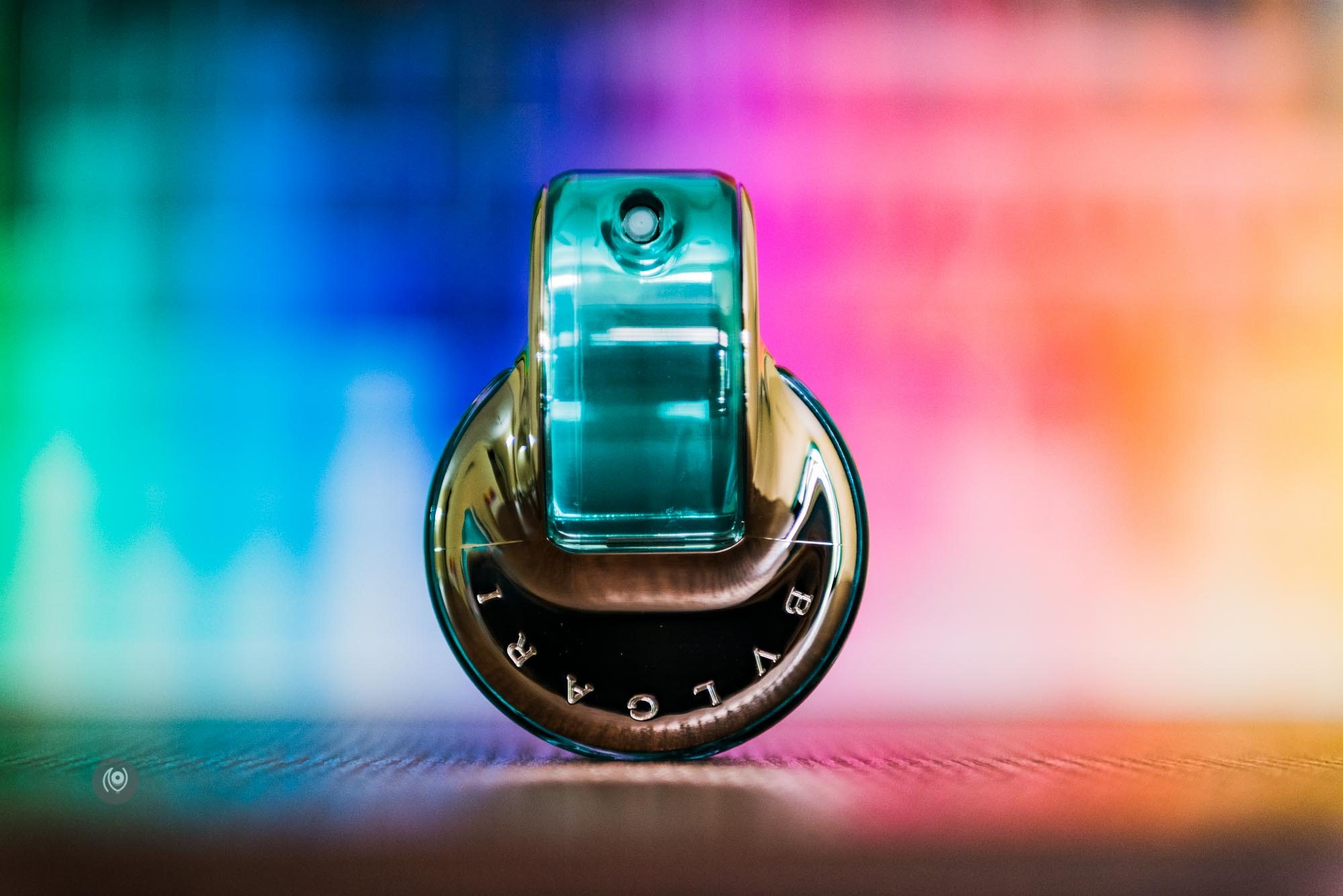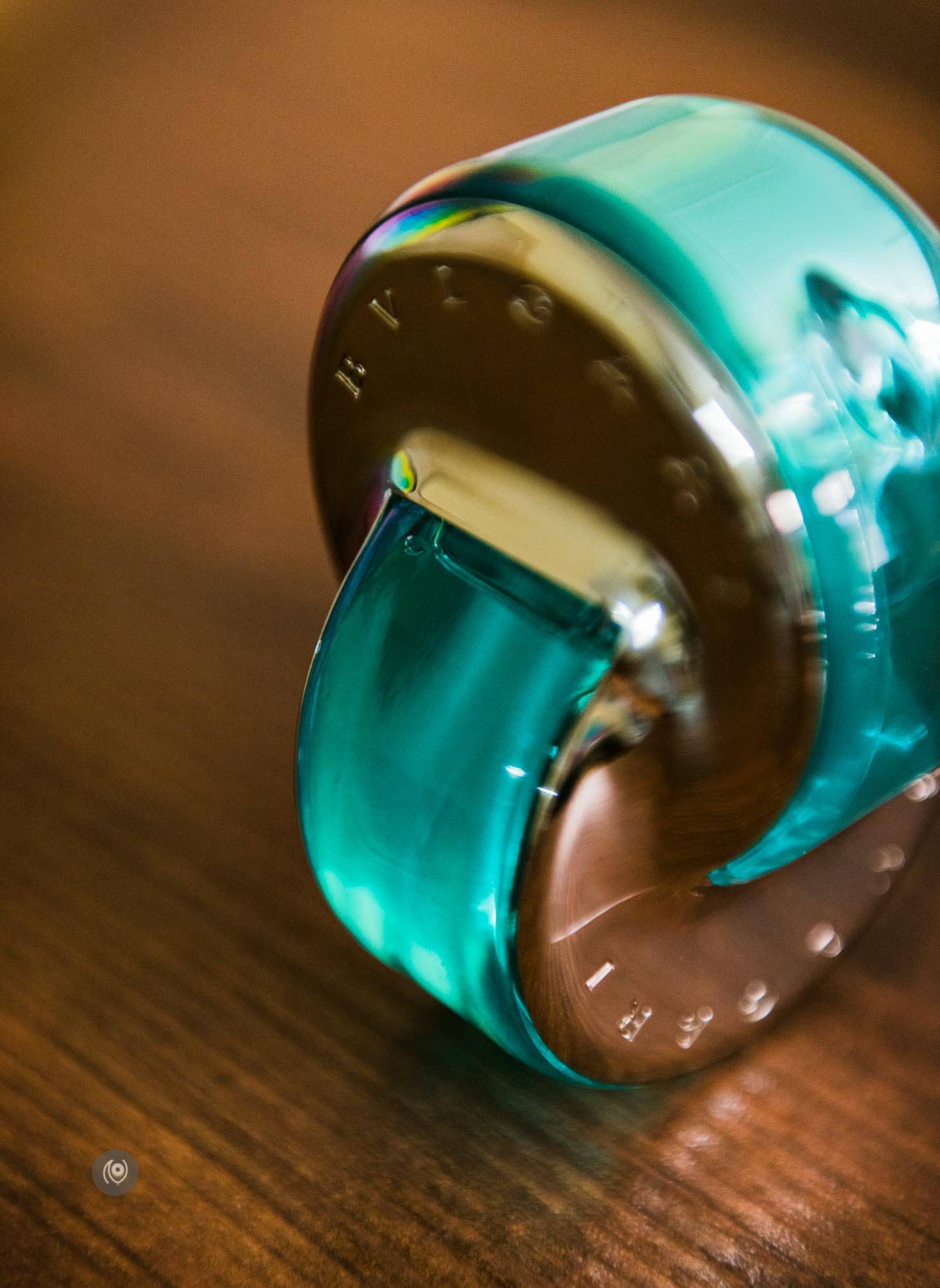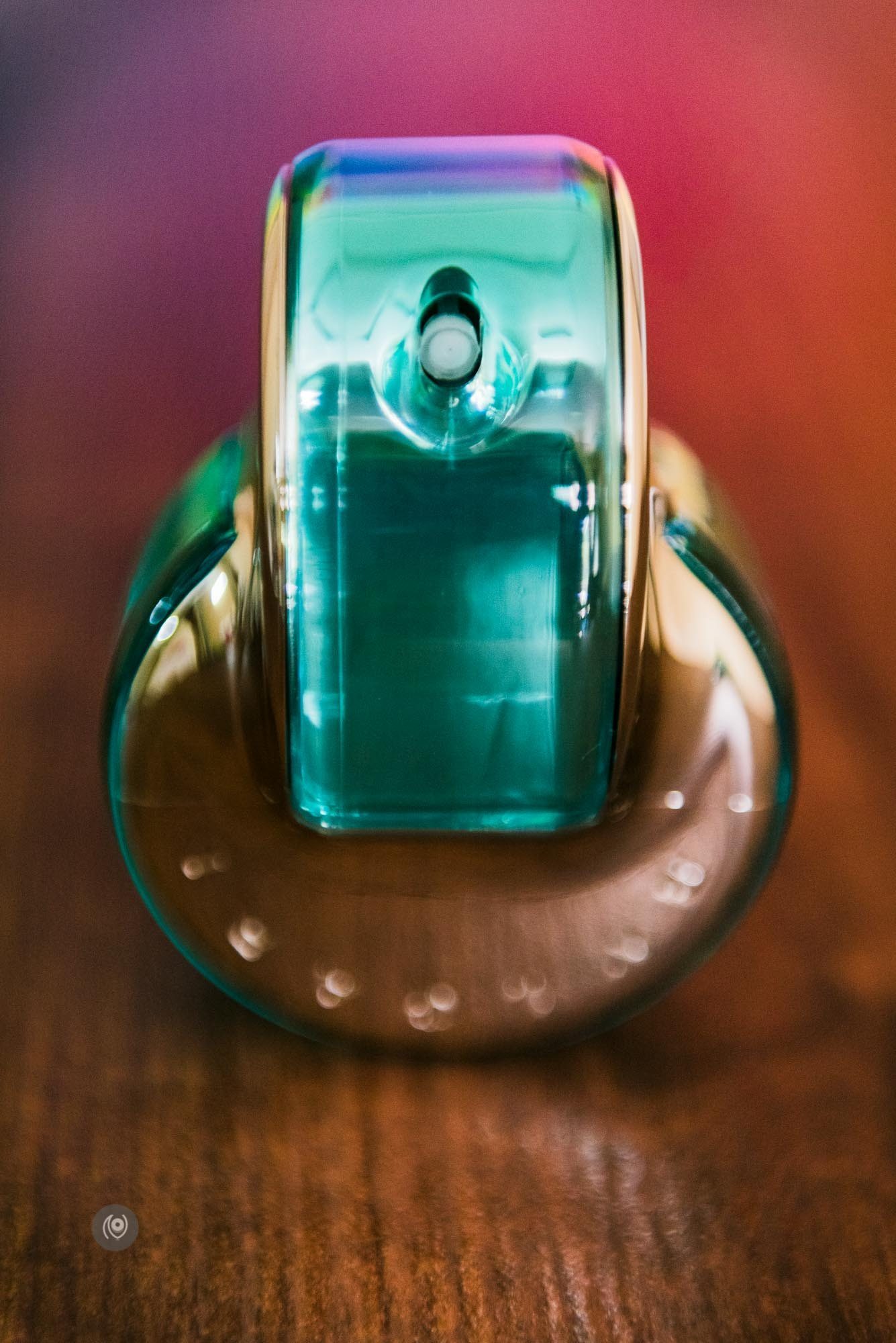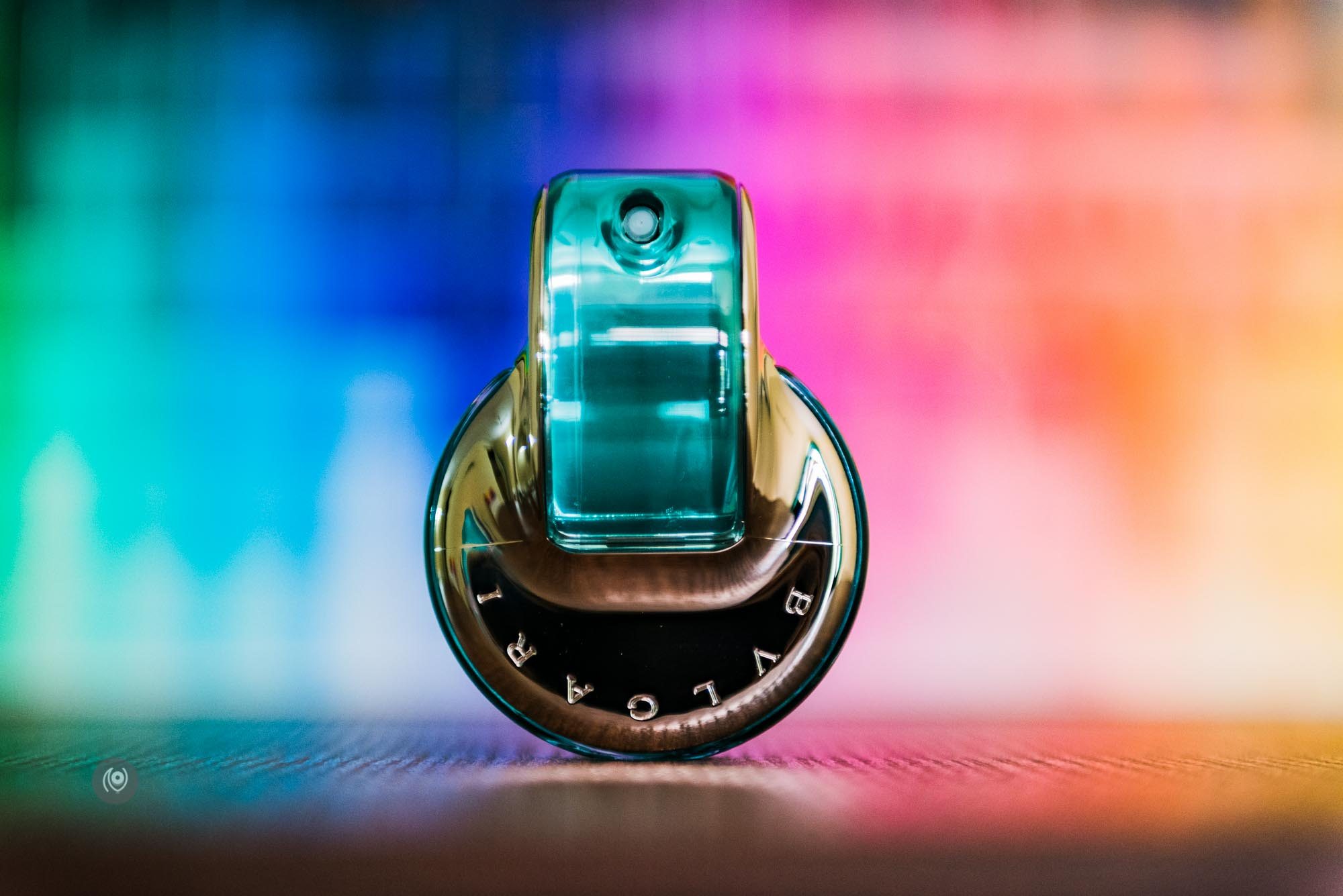 ( Pictured here is the largest bottle in eau de toilette form, 65 ml )
Omnia Paraiba – at least the colour of the bottle ( all plastic ) is supposed to have been inspired by the Paraiba Tourmaline of Brazil ( This gemstone was discovered by Heitor Dimas Barbosa and his team in the 1980s ). I was intrigued by the shape of the bottle – I really like it – and the translucent turquoise added to the shiny sparkle. I really wish it was glass and metal though. The plastic takes away from what is otherwise quite a lovely fragrance. Hat-tip to Fabrice Legros who designed the bottle.
According to Bvlgari's website, "This eau de toilette is a luscious creation, intertwining the freshness of bigarade oranges with the exuberant passion flower."
When I sniffed it at the nozzle, it gave me a strong fragrance of a pear. The fruit. I've used only one other fragrance, which was clearly advertised as a "pear" fragrance and my memory immediately went back to the memory of purchasing that glass bottle from a drugstore. I was delighted to find another lovely pear.
Spraying it on my wrists, the opening notes are strong – almost stinging my nostrils – my mouth waters are the after-whiff left in my nostrils. Reminds me of fleshy, sweet, juicy fruit. Might be too sweet for some noses but I find the zesty / tangy bit in Omnia Paraiba balances out the sweetness. My nose could also detect a hint of peach in there.
Master-Perfumer Alberto Morillas had aimed for this fragrance to be in the Floral -Fruity olfactory family and that definitel comes through and how – although, more fruity than floral to my nose.
The Top Notes, according to the Bvlgari website are supposed to be Bigarade Orange from Curaçao – Maracuja. I have never crossed tongue or nose with this variety of citrus fruit so I cannot say whether this hits the mark but the fragrance does have a citrusy tinge to it and the more I think about it, the more I think it reminds me of the Mangosteen fruit's flesh. THAT is why my mouth's been watering for since I first sniffed this fragrance! Also maybe guava? Like I said, definitely fruity.
The mid/heart notes are supposed to be Passion Flower – Gardenia from Brazil. Again, no idea. Never crossed paths with either flower. I do get more "Passion Fruit" for sure. When moving toward the end notes, it gets "creamy". In a nice way.
The end / Base Notes are supposed to be Cocoa Beans – Vetiver Essence. My nose doesn't get any cocoa beans but there is some Vetiver there. I like Vetiver. It reminds me of freshly green and white flowers.
The sillage ( the whiffable-aura ) of this fragrance is not much. Moderate. On a scale of 1-10 where 10 is massive sillage, this one's maybe a 4. So, a more personal perfume. Which is a good thing – I wouldn't want to go around smelling like ripe juicy fruit for fruit flies. Just kidding. I like the fragrance. It's sharp, yet there's warmth. It's fresh and zingy but without making the zing loud. It's a happy, young fragrance and when I close my eyes I can visualize a bright sunny day, cool breeze, maybe at a beach some where? With a glass of Pina Colada!
Longevity ( how long you can smell it on your skin ), isn't long either. It's quite low actually. On a scale of 1-10 where 10 is the maximum longevity, I'd give this one a 2 or 3. Which is sad. I like the bottle and the sizing – perfect for travel ( if you're willing to carry it boxed – there's a chance if you carry just the bottle and throw it amongst your other toiletries in a suitcase, the nozzle might get depressed and there goes all 65ml of it ). There's no way to secure the nozzle to make sure it doesn't get depressed once the bottle is out of the cardboard box. Personally, I like my perfumes to last at least a day and still not leave too much of themselves behind on my clothes. And if they do leave something behind, it shouldn't be the muddy sweat + fragrance smell because that's just unacceptable.
This fragrance was added to the Omnia Collection, internationally in October 2015.
It is a happy, cheerful fragrance and I'd give it a 6 on 10 overall. Am carrying it with me during #EyesForArunachal and will be reapplying it all throughout and then some. Although it is going to be a vacation in the mountains, it's perfect to have a tropical, sunny fragrance with me.