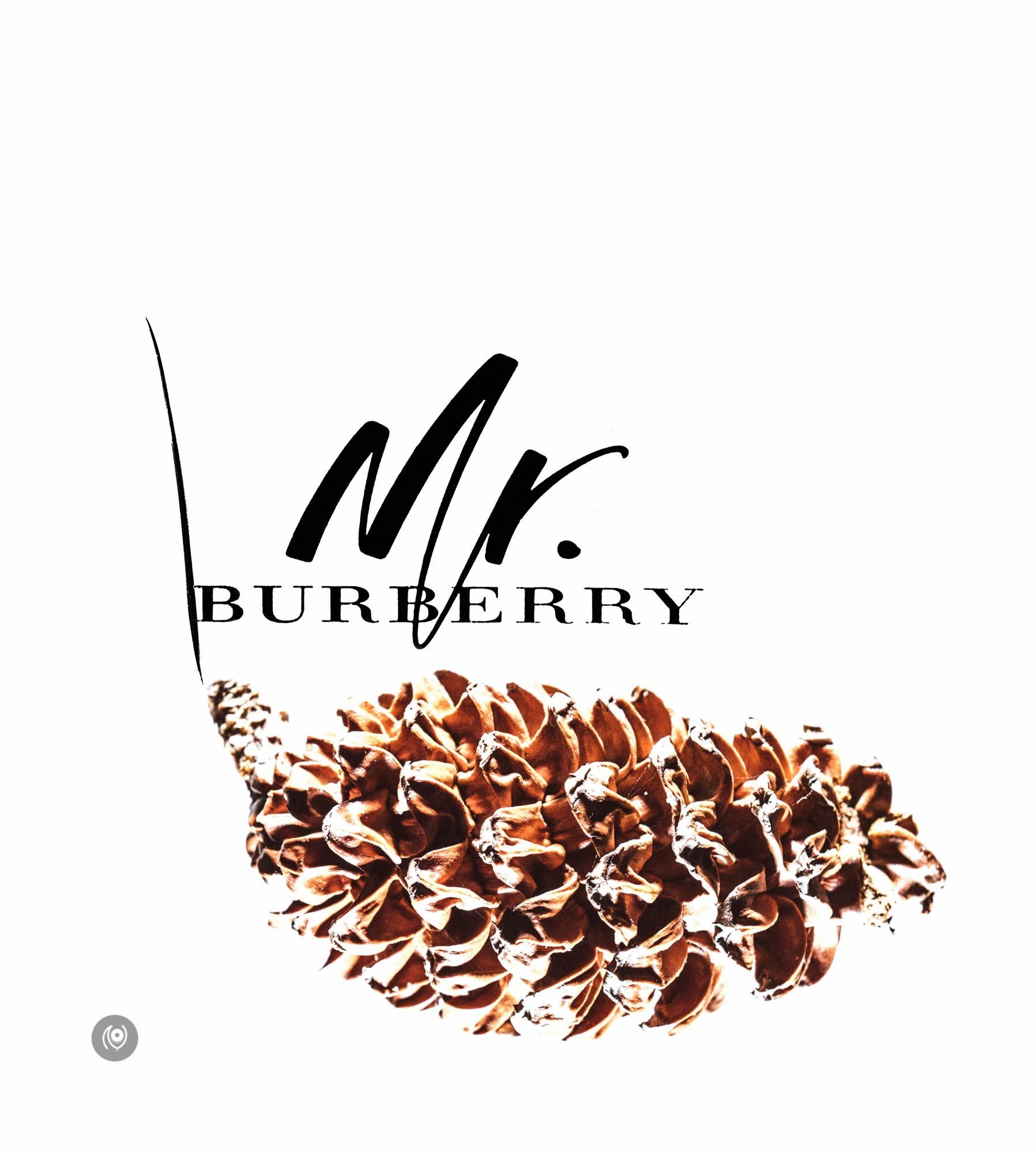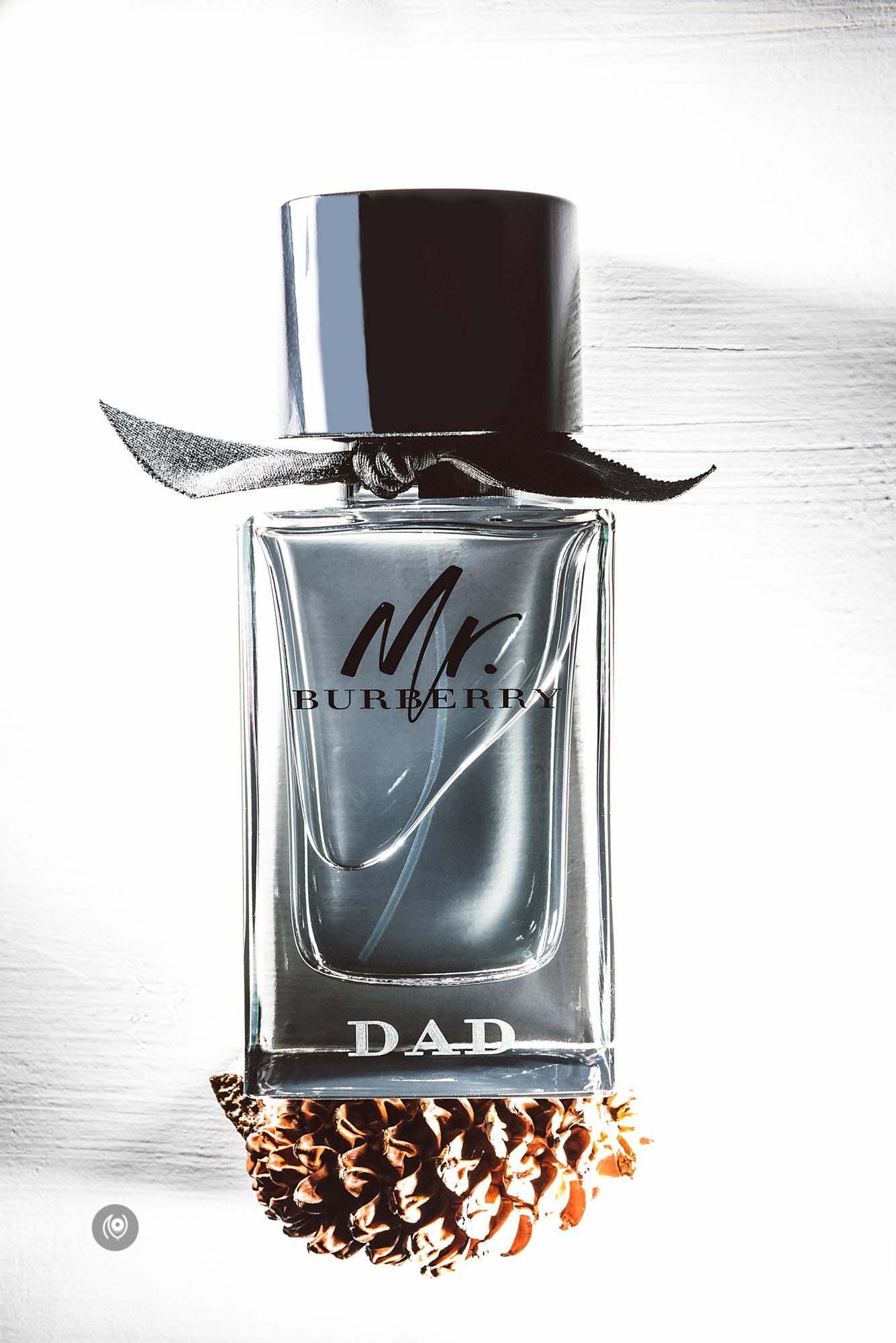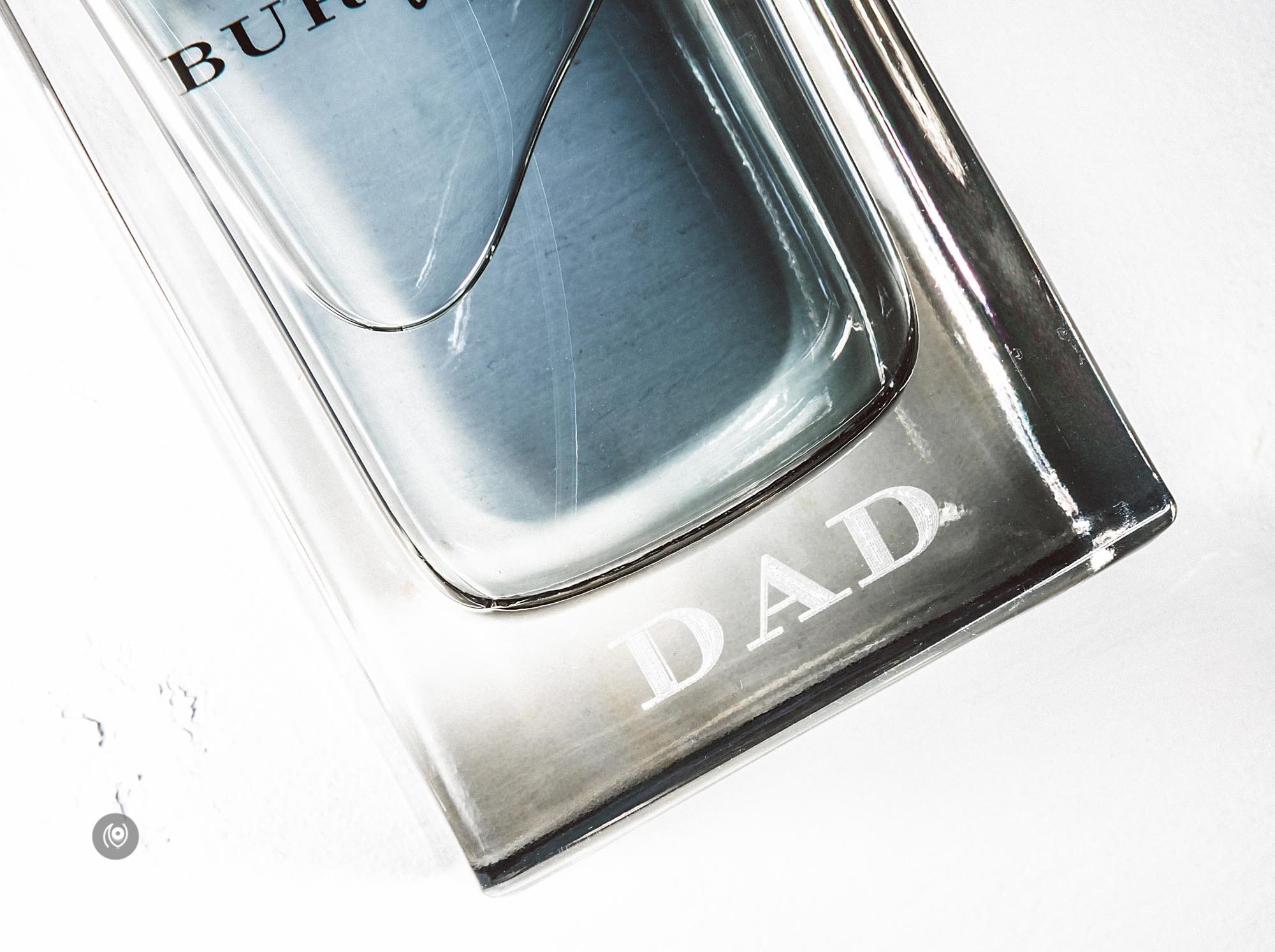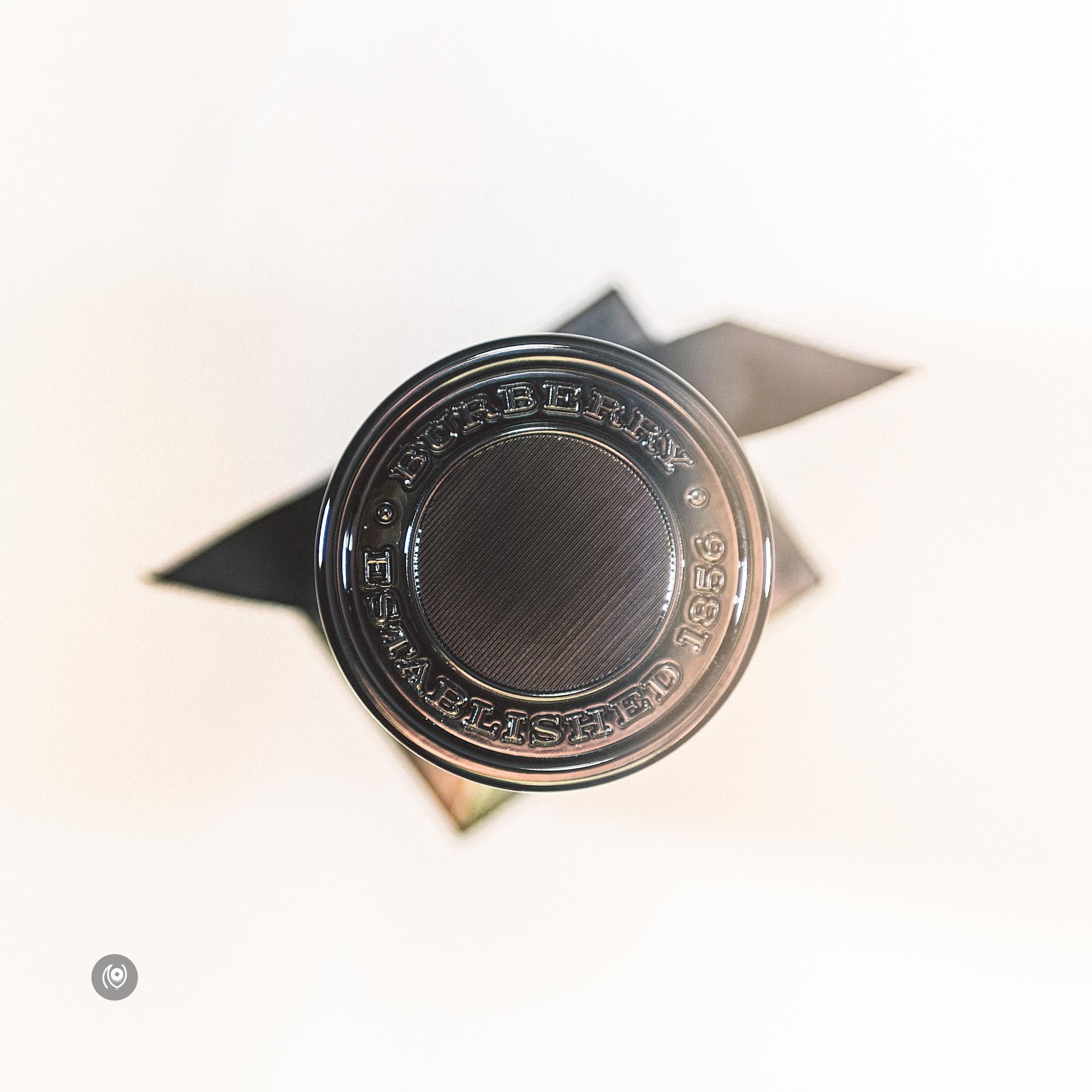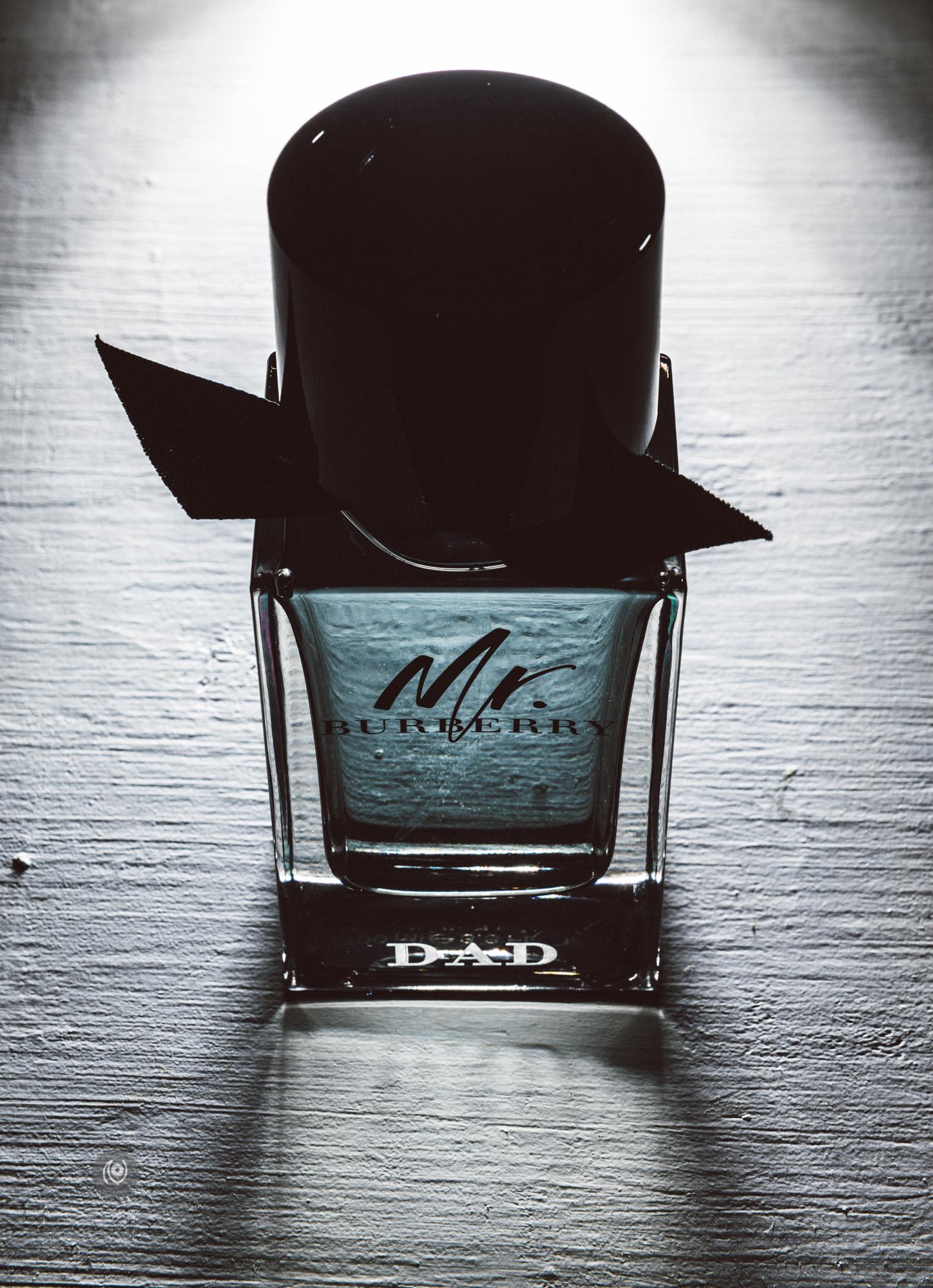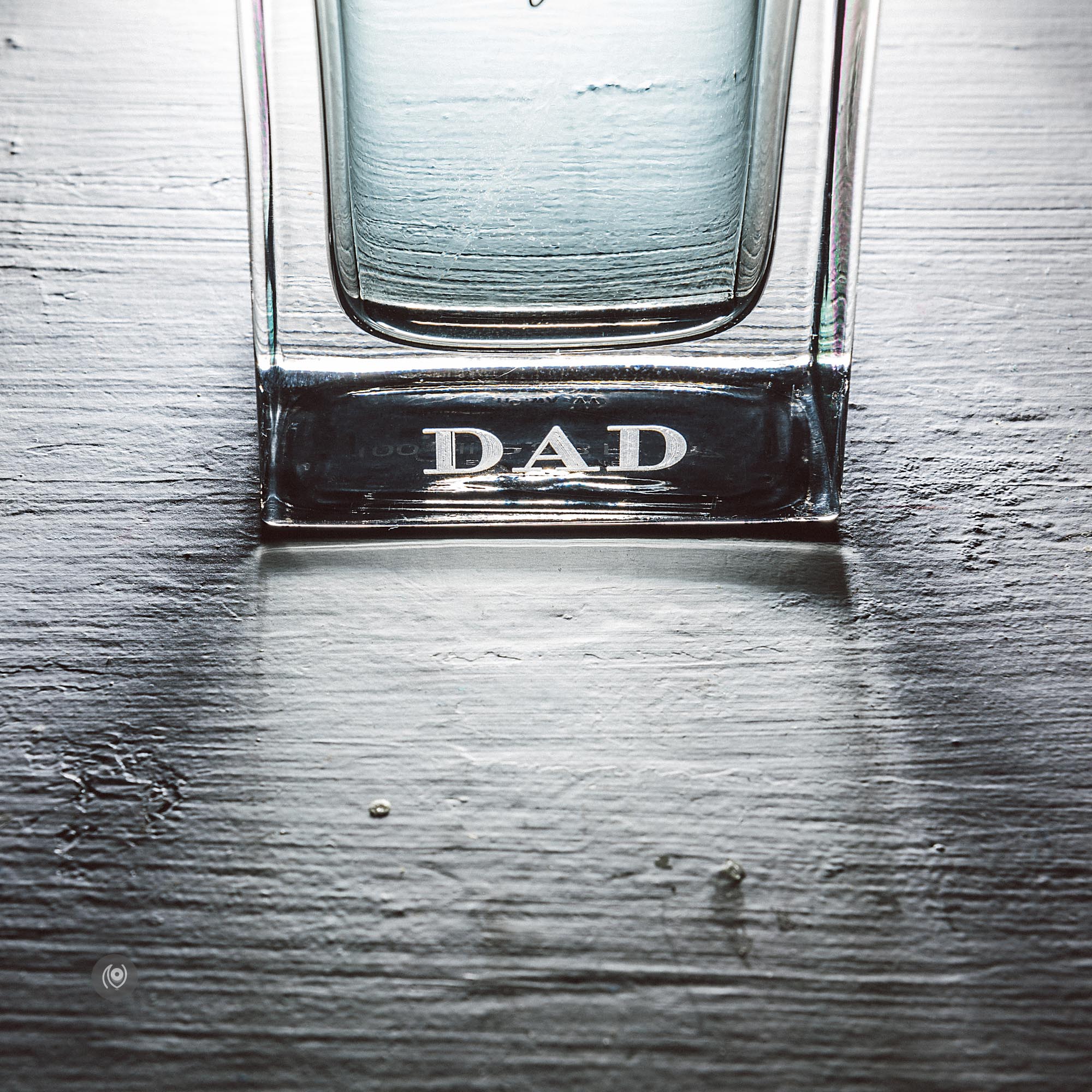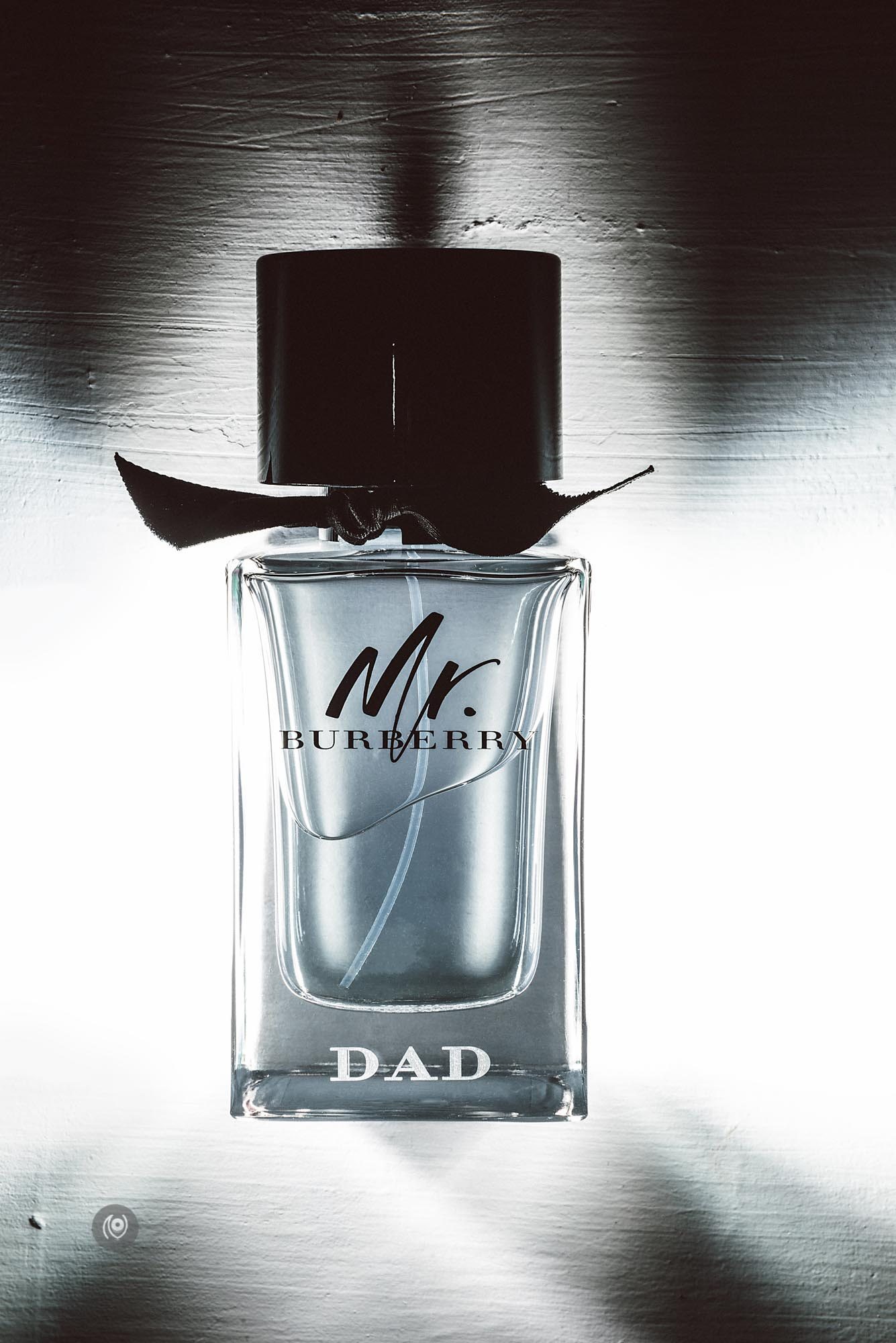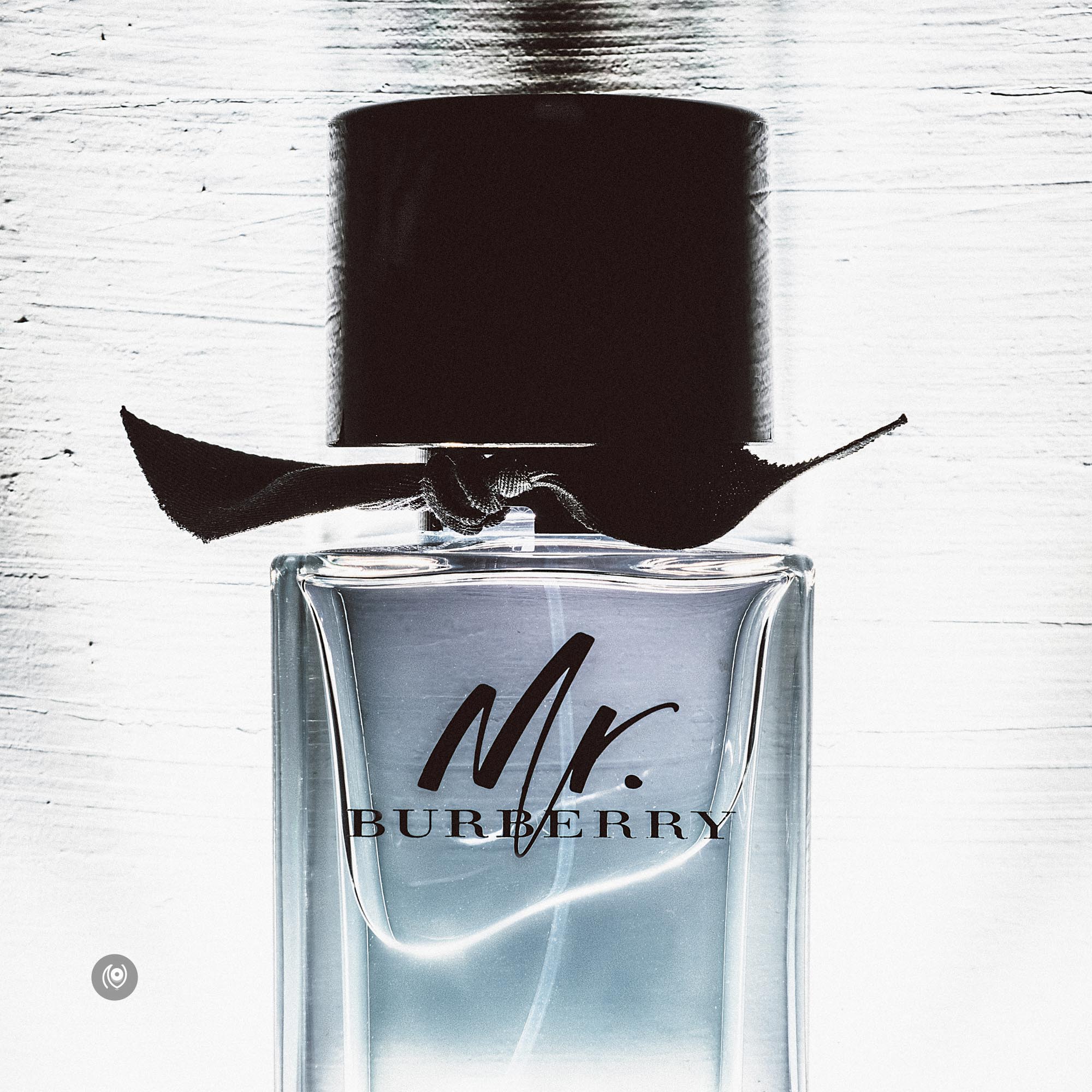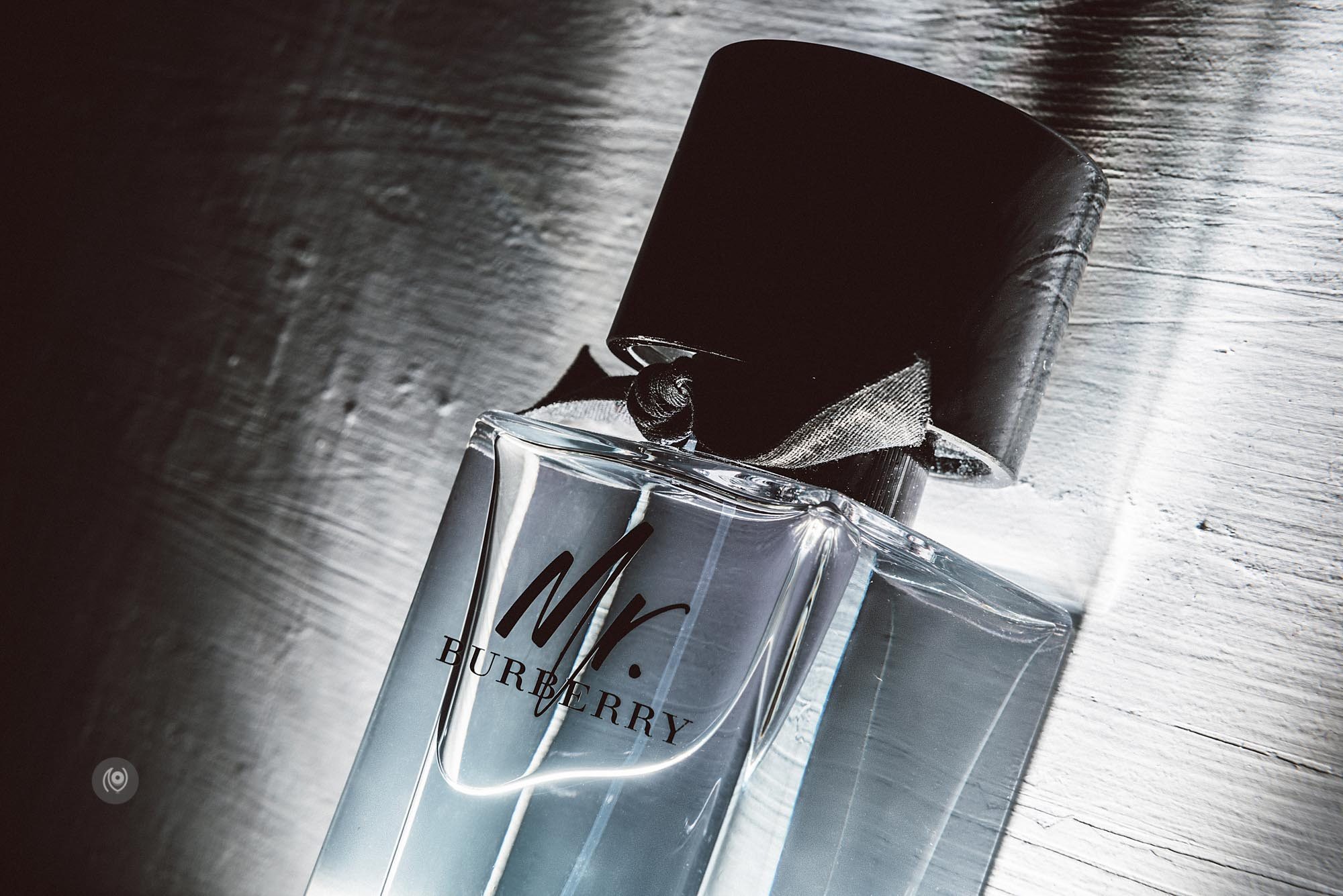 June's Fragrance Of The Month is a little late publishing because I've just not been at my desk this whole last month! From the Wedding Photography Masterclass to the feature story with St. Regis Hotel in Bombay to the Go Pro India launch and then the vacation to Ranikhet! I'm not complaining!
This month's fragrance was a gift for my Dad for Father's Day ( 19th of June ) and Burberry said they had something special that had recently launched internationally ( April 2016 ) and the "DAD" etched on the bottle is just one of those things that one wonders how one was doing without previously. Fragrances as "gifts" is nothing new but the etching/monogramming just adds that special something to the gift and I love that. My Dad loved it too! It was fun putting the package in his hands and him unwrapping it and opening the box and finding the fragrance and then spraying it on his wrist and THEN noticing the "DAD"! Cute.
About the fragrance. You're going to love discovering the notes on this one. I could imagine me walking into a store and spraying my arm with this and immediately thinking, "Hmmm. What exactly was Francis thinking?! It smells like a regular aqua scent for men! How ordinary!" But then I've learned from experience – and mentioned repeatedly on this #FragranceOfTheMonth series that when testing a fragrance, one must leave it on the skin for a few minutes and nose it at the start, at the middle and then at the end of the scent fading away and THAT is how one must evaluate.
For this particular Eau De Toilette, the above approach elevates it from, "Ordinary aqua. Disappointed." to "Wait a minute! Is that a bit of cedar in there?" and further to, "Oh my. Can I keep this please?" That's literally what happened in my experience with the scent on my skin. Remember, fragrances smell differently on different people's skins so you must try it on yours. On mine, I'm quite taken by this fragrance.
The mid notes are just fabulous – I love coniferous fragrances – my nose isn't evolved enough to tell you whether it's "cedar" or "pine" but I do love both. The cone in the above photos was picked from the hills of Ranikhet and I thought it was opportune that this fragrance landed at my doorstep soon after. I just had to include it in the shots. Once the starting aqua notes of Mr. Burberry are gone – takes about 5-7 minutes on my skin – there isn't a trace of it in the strong mid notes and medium end notes. I do wish the perfume had more longevity – it stays on my clothes much much longer than it stays on my skin. Which also works for me, especially when in a climate like India, where I sweat so much.
Sillage ( the "spread" of the fragrance – or how many people around you can smell the fragrance ) is quite high during the opening notes but goes down drastically in the subsequent notes or the longer you have the fragrance on.
Mr. Burberry is a "men's" fragrance but I'd love to include it in my ever-growing fragrance closet. I lean toward more masculine fragrances anyway.
The mid notes, to my nose, are spicy and there's a thin pine / cedar fragrance as well. Woody too. The mid notes are definitely my favourite. I can only imagine how Francis Kurkdjian came up with this mysterious fragrance. How it moves from one note to another is delightful. I've never experienced a fragrance quite like this earlier.
The end notes are lighter – ever so slightly musky – maybe a bit of vetiver too but I'm highly suggestible so I might be getting that because of reading the press release – but there's a bit of a warm note here. Earthy but not heavy. There's a certain lightness to the end notes but they aren't weak.
Burberry says, "The composition is woody – herbal. Its ingredients are inspired by tradition of British perfumery. It opens with zesty accords of grapefruit, cardamom and tarragon. The heart notes include birch leaf, nutmeg oil and cedar, followed by the base of sandalwood, vetiver and guaiac wood." I really don't smell zesty citrus in the opening notes as I've mentioned above – it can even lean toward being a little sharp and irritatingly so. But thankfully it goes on to redeem itself in the later notes. Definitely try it for yourself and you can have the bottle monogrammed at the Burberry DLF Emporio Store if you end up buying it.
I got the bottle back to my apartment to photograph it and I'm feeling terribly possessive and don't want to return it to my Dad! But hey, it is a Father's Day gift and I'm sure Burberry will come up with something new soon enough that I'm already looking forward to trying out!
Read more about Mr. Burberry on the brand's website.
All #FragranceOfTheMonth Features.