It used to take place once every two years but now the awesomeness will be taking place each year! If you are in Paris currently, La Biennale Paris is on at Le Grand Palais till the 17th of September this year. Grands Antiquaires, Haute-Joaillerie, Haute-Horlogerie. Antiques, Jewelry and Watches.
This was my first time at the extravaganza and I was blown away. After returning from Paris two days ago, I've been trying to collect my thoughts and have been thinking of what to write. How do I introduce this special event? On one hand, it is quite simple as the paragraph in the beginning states. On the other hand, it is so much more. Apart from the fact that I am always awed by the number of people and agencies that come together behind the scenes to make something like this work, La Biennale Paris is also so beautiful visually. ( And you can drink wine. )
One can spend hours looking at each of the most beautiful pieces of art and craftsmanship displayed at this event. You don't have to be an art collector to spend time and money at the Paris Biennale, but that would be perfect of course!
I was part of a small group of people ( three ) who were invited as media guests to La Biennale Paris, 2017, from India. Pawan Hora at WishBoxStudio was our chaperone. The other two people accompanying me were the National Editor of HT Brunch Jamal Shaikh and Arvind VJ Mohan of Artery India.
We kicked off our introduction to La Biennale Paris with a Gala Dinner evening. Everything was fabulous, including the bread, which looked like a jewel. ( No kidding, scroll down a bit and see for yourself. ) The Biennale hosted about 850 guests for the gala dinner, including media and exhibitors and other special invitees. This was my first time at the Paris Biennale, so I don't really have context to compare it with its previous editions but whatever I saw was fabulous. The art – the sculptures and the antiques especially. Each object was special. As a photographer, no matter how many photographs I made, there were still many more to be made. More on that in another blog post, where I will share photographs from some of the exhibits that caught my eye. This blog post is about the Gala Dinner that kicked off La Biennale Paris, 2017. It is possible that this will be the last time the Biennale exhibits at Le Grand Palais, so if you have never been, go! There's rumors that the Biennale Committee might pick a spot "somewhere" in Paris and pitch tents! That would be a whole another experience.
Le Grand Palais was constructed as a temporary structure originally. And now it's been there for years and years. It's a beautiful piece of architecture and history and looked especially lovely with all the glass and green walls that had been constructed indoors in the central foyer.
I know I probably sound a bit scattered in this blog post. Still thinking of what to say! Since everything about my second trip to Paris was completely different from my first one, I'm still collecting my thoughts. My first trip was starkly different from this one. In both my experience and my agenda. This trip to Paris in 2017 was absolutely hectic and rushed and so beautiful. I didn't expect it to be so good. Everyone was so nice to me. I can't believe I get to do this as part of my "job". I feel extremely lucky and humbled. To be the first Indian photographer / blogger to have been invited to La Biennale Paris. Unable to wrap my head around that bit.
I could see a bit of the Eiffel Tower from my hotel room ( La Maison Champs Elysees – more on that later – lots more on lots more – watch this space in the coming weeks! ).
There's also an #EyesForStreetStyle photo series that I photographed indoors at Le Grand Palais on the day of the opening. That's currently being published once each day in the evening.
Menu for the gala dinner included, "Panetonne" of vegetables & egg, New Zealand spinach, vinaigrette sauce with truffle juice, broth & quarrying vegetables + roasted sea bass back, Citrus "creances" carrots, small fava beans smooth texture, seaweed "Grenailled" potatoes, roots juice + lime and red fruits "Pavlova". Champagne Ruinart, Blanc de Blancs + Chassagne-Montrachet blanc 2015, Bouchard Pere & Fils + Chateau Trotte Vieille 2012, 1st Grand Cru Classe de Saint-Emilion, Philippe Casteja Proprietaire. The menu was created by Marie Soria, head chef of Potel & Chabot.
Needless to say but I'm saying it anyway – the food was impeccable. The Gala Dinner at La Biennale Paris was like a fairytale. For someone who thrives on art and color, it was a visual delight par excellence.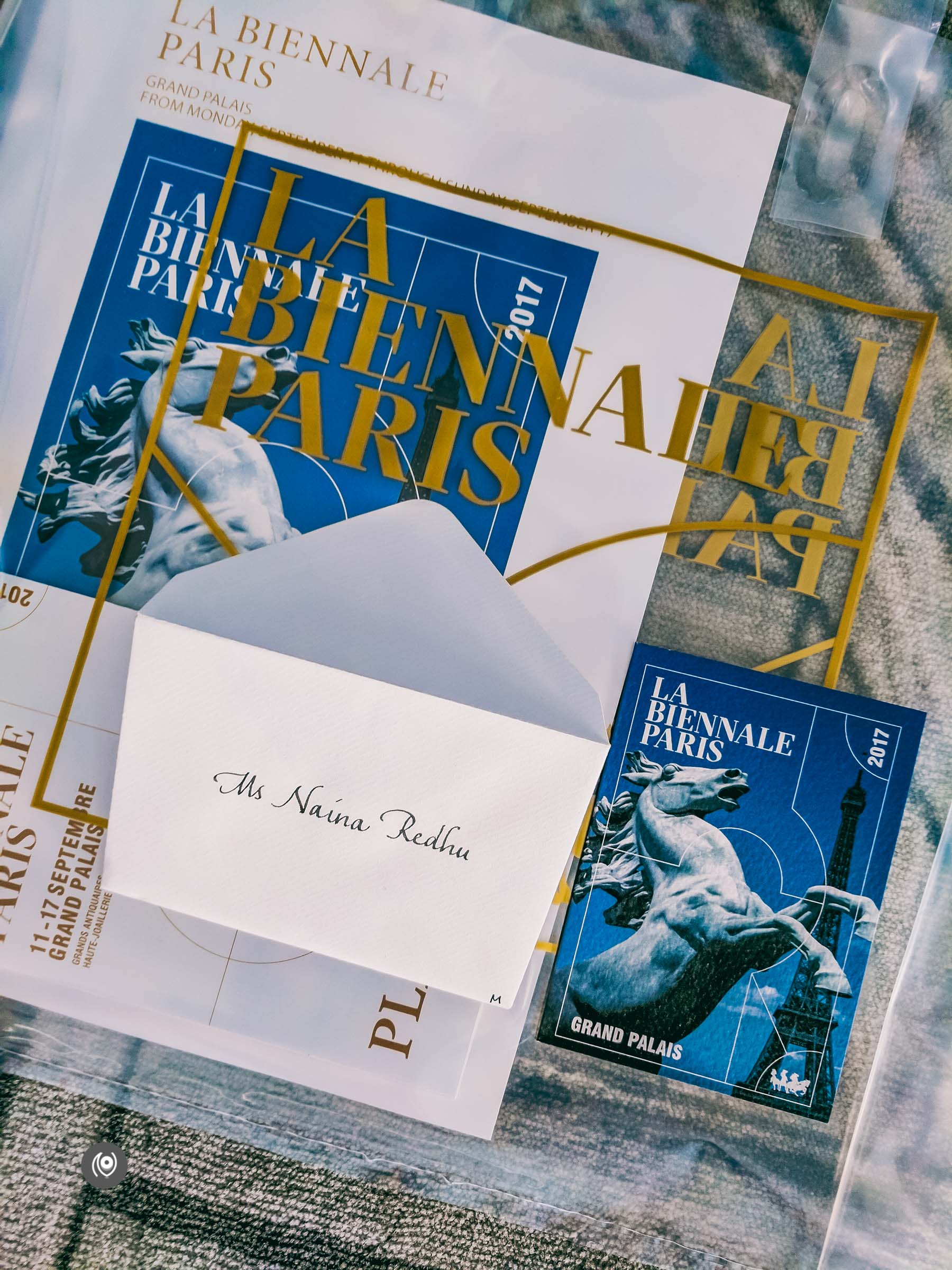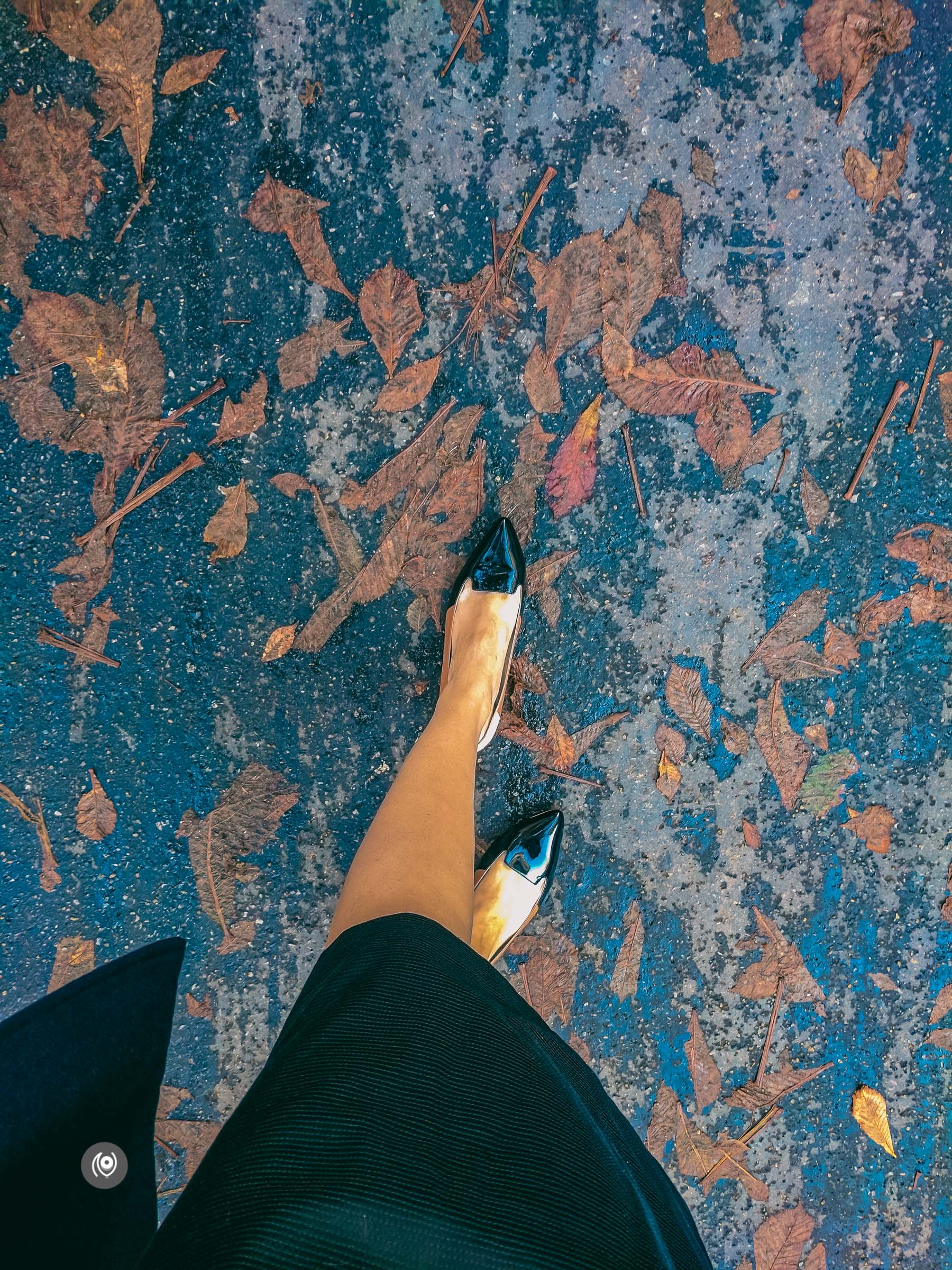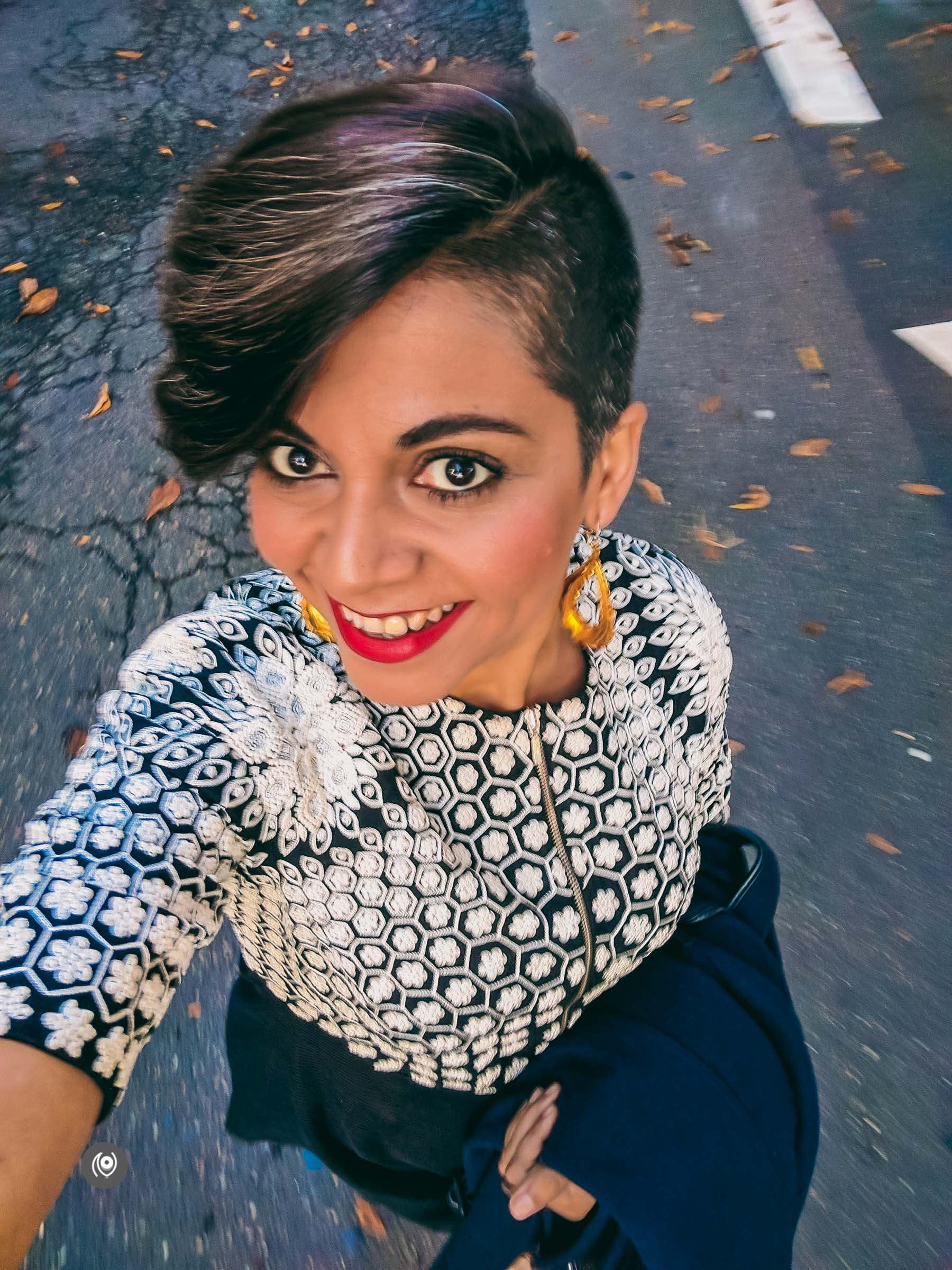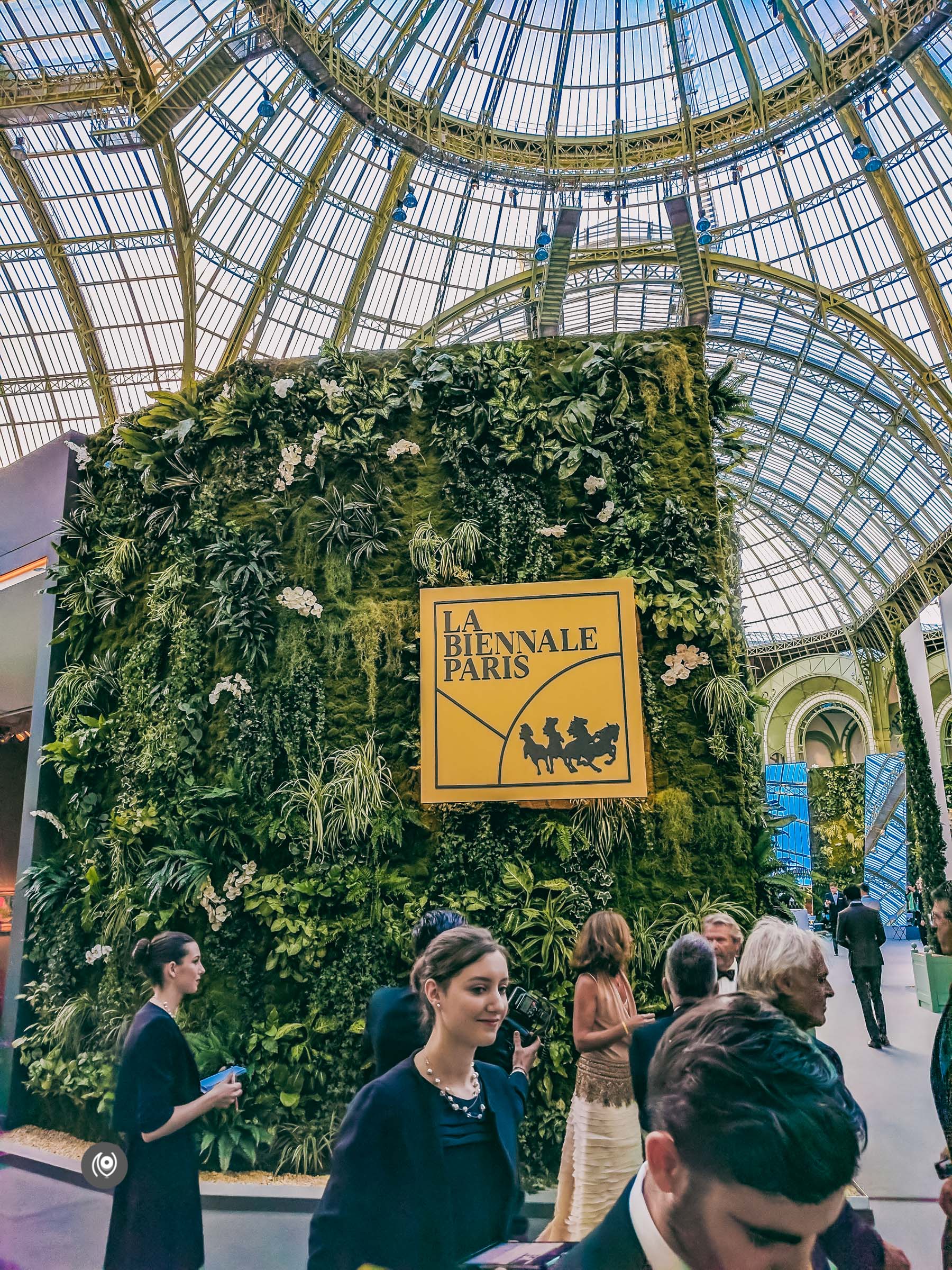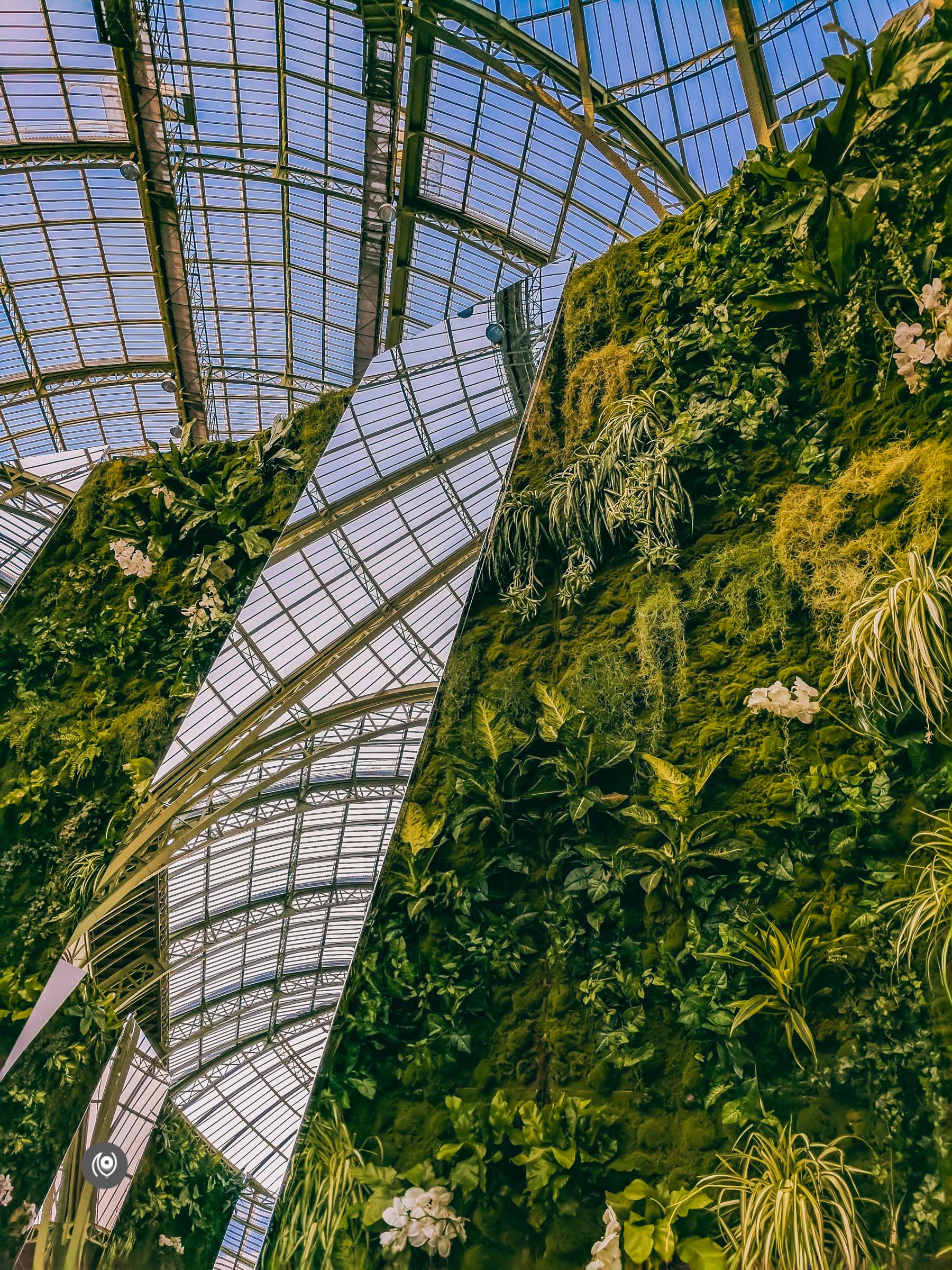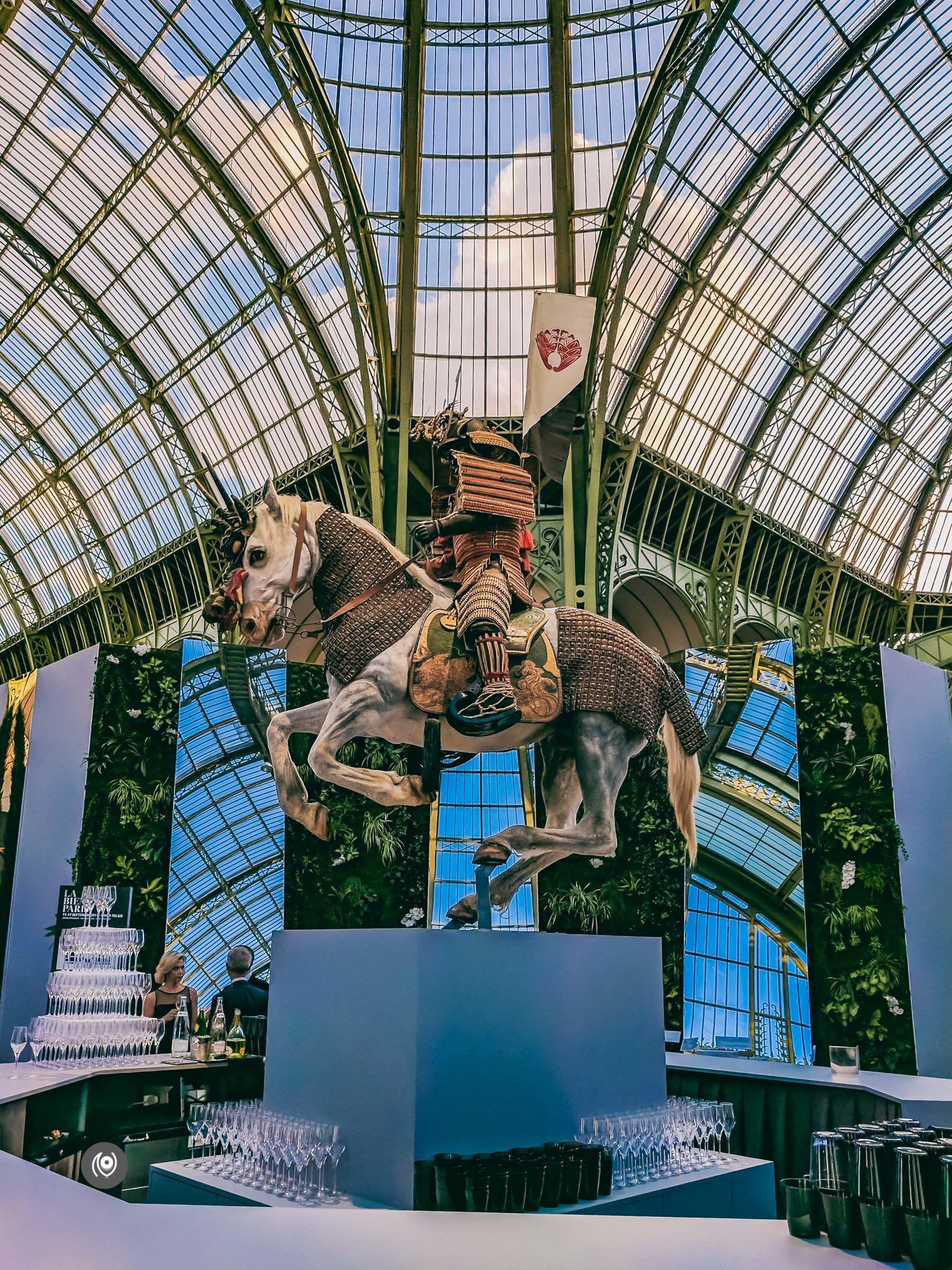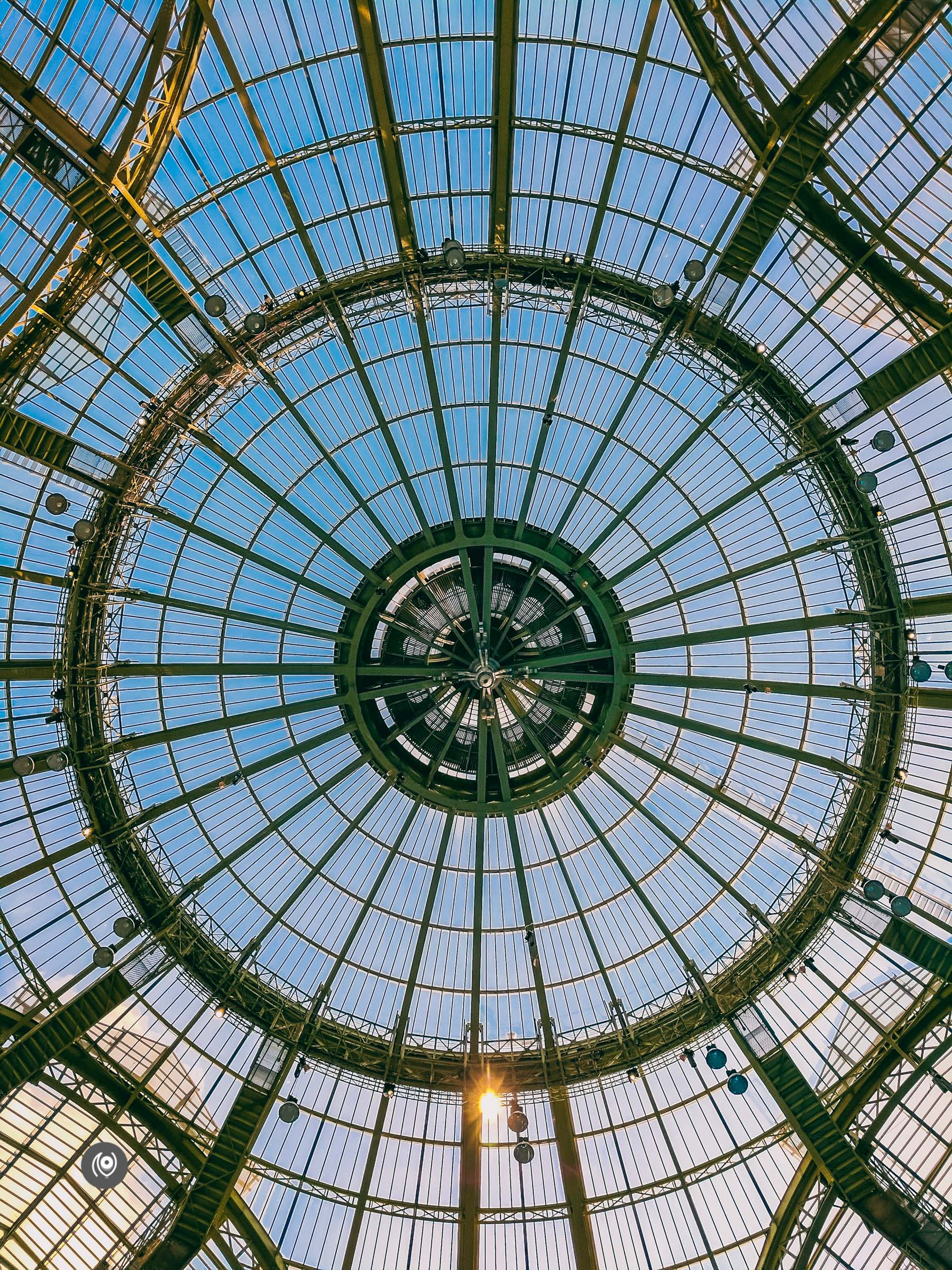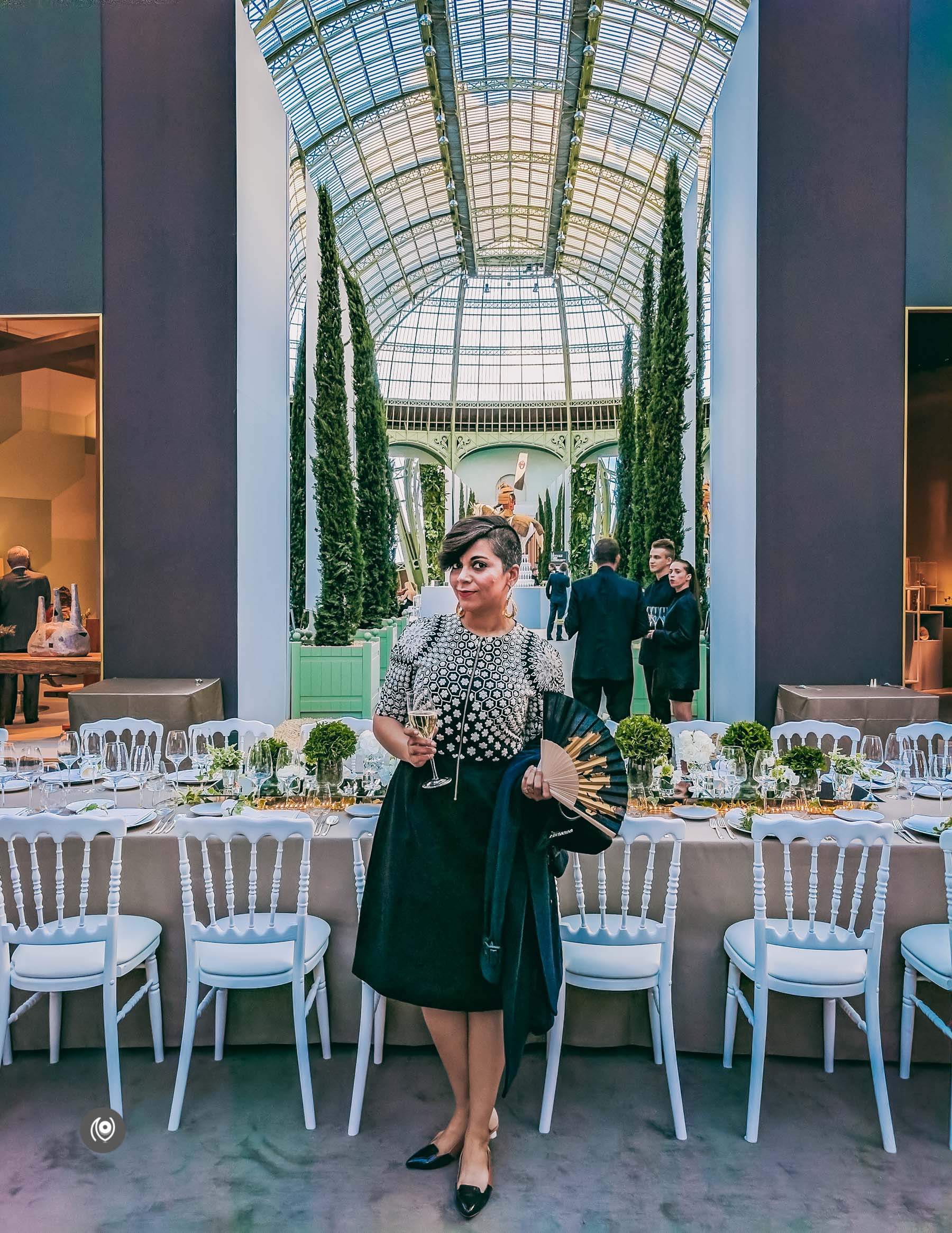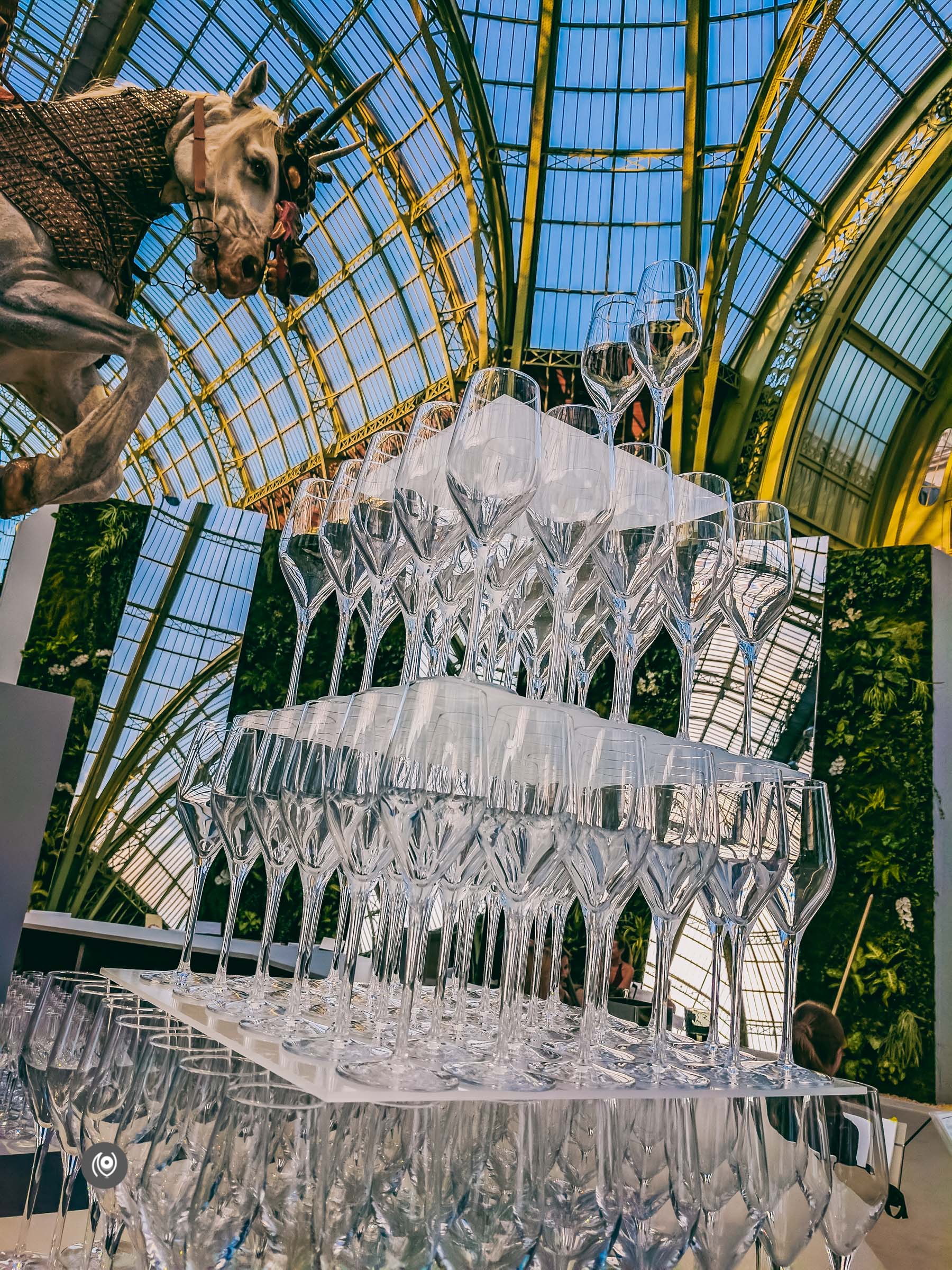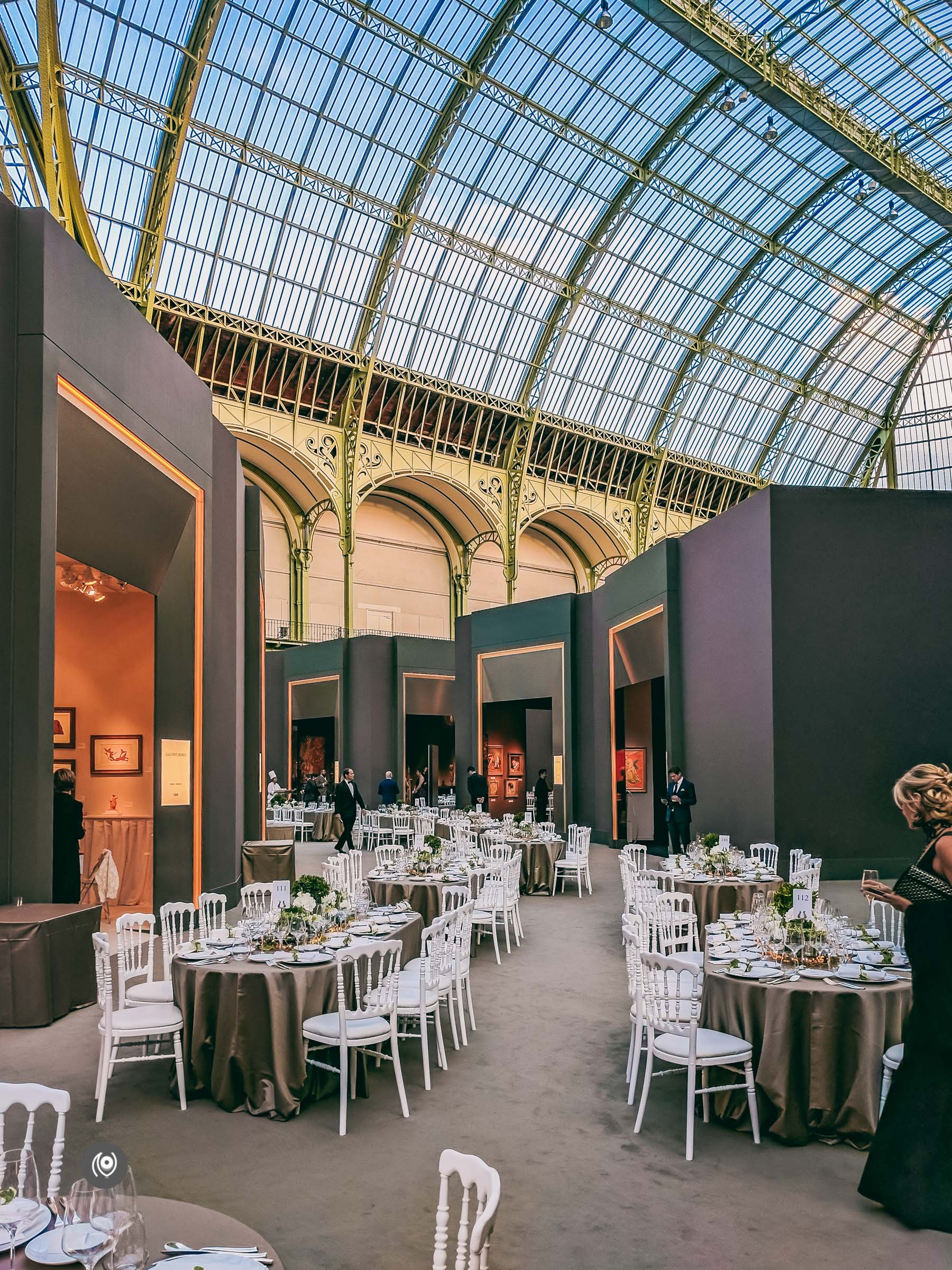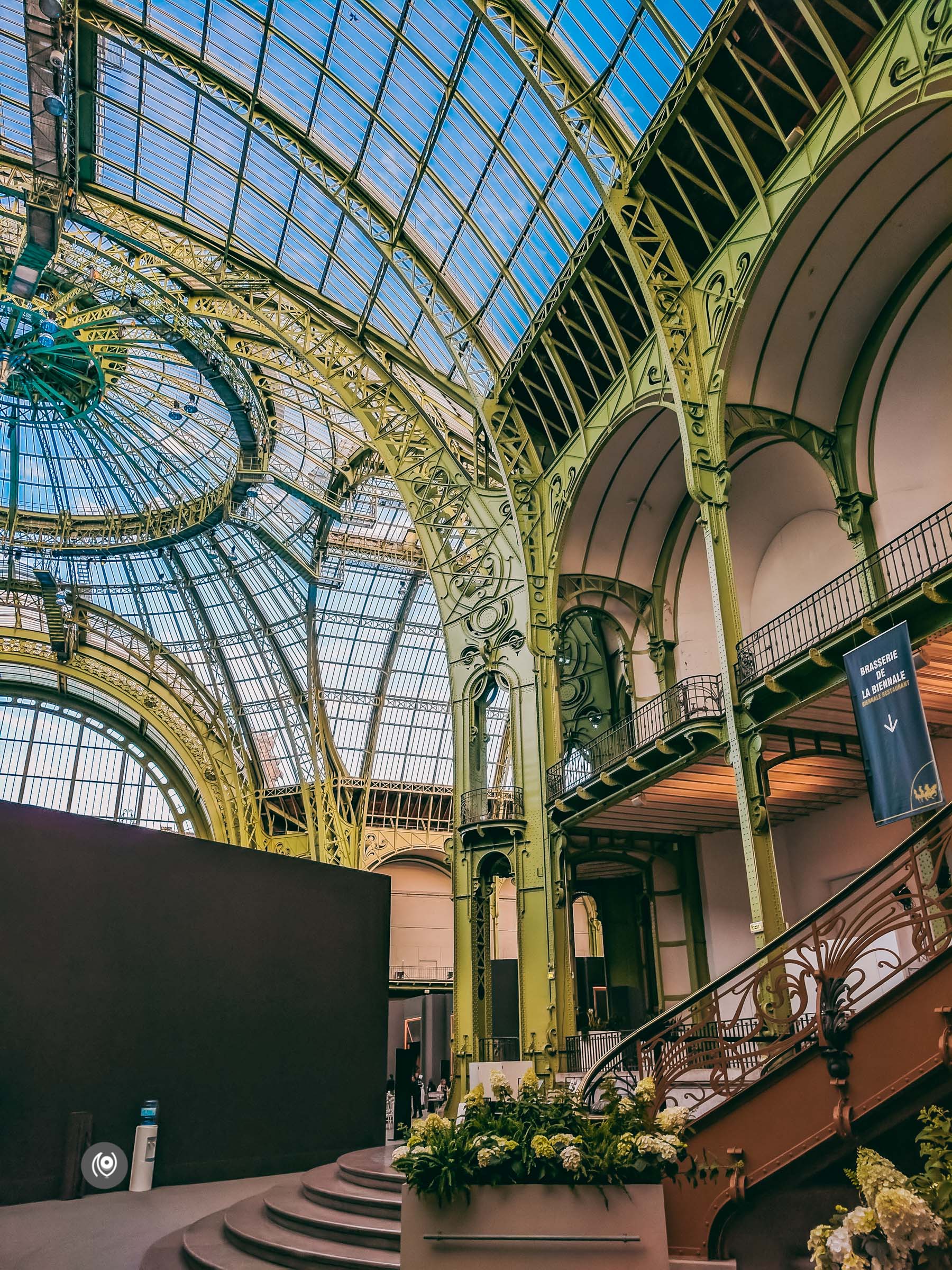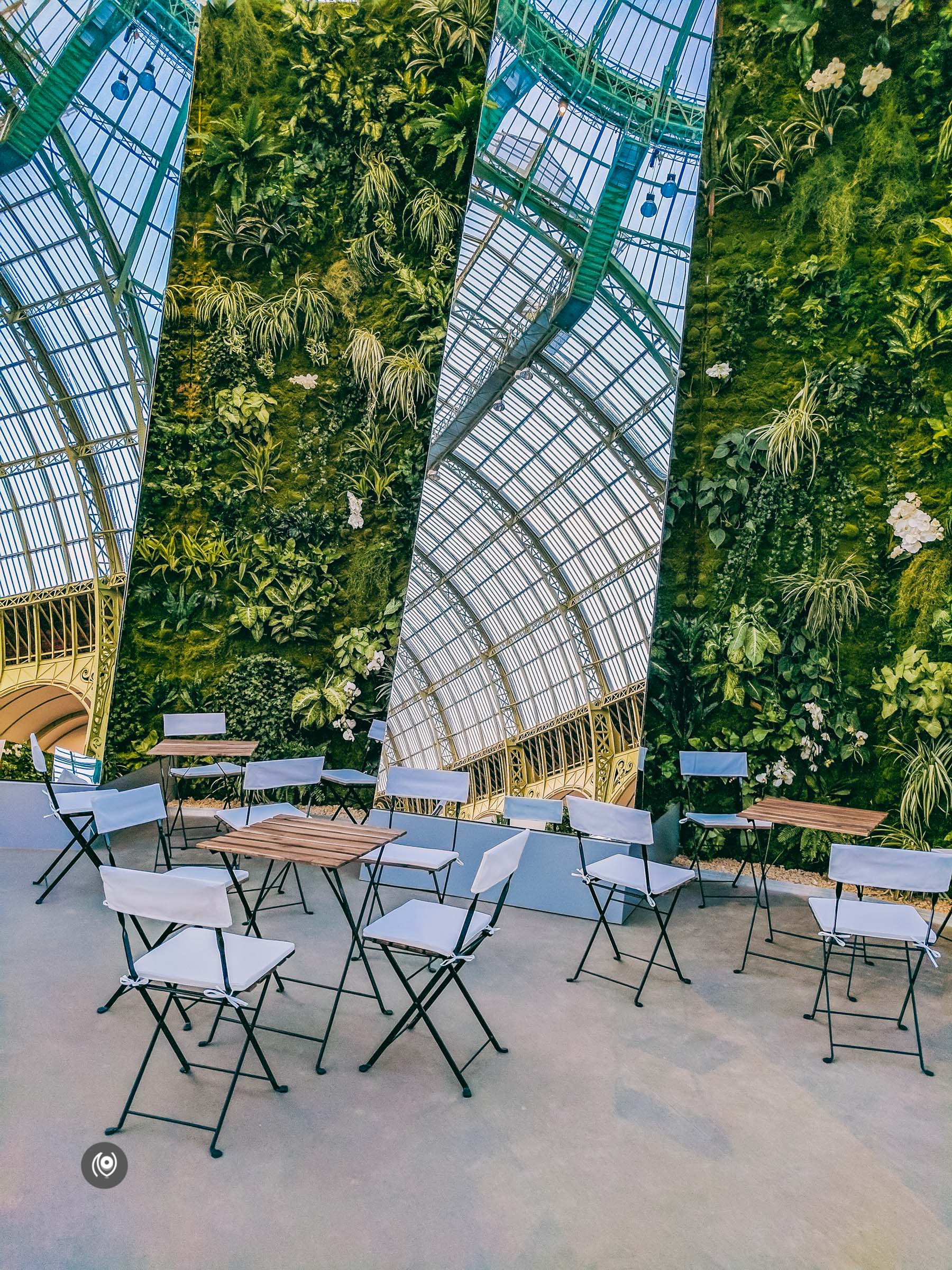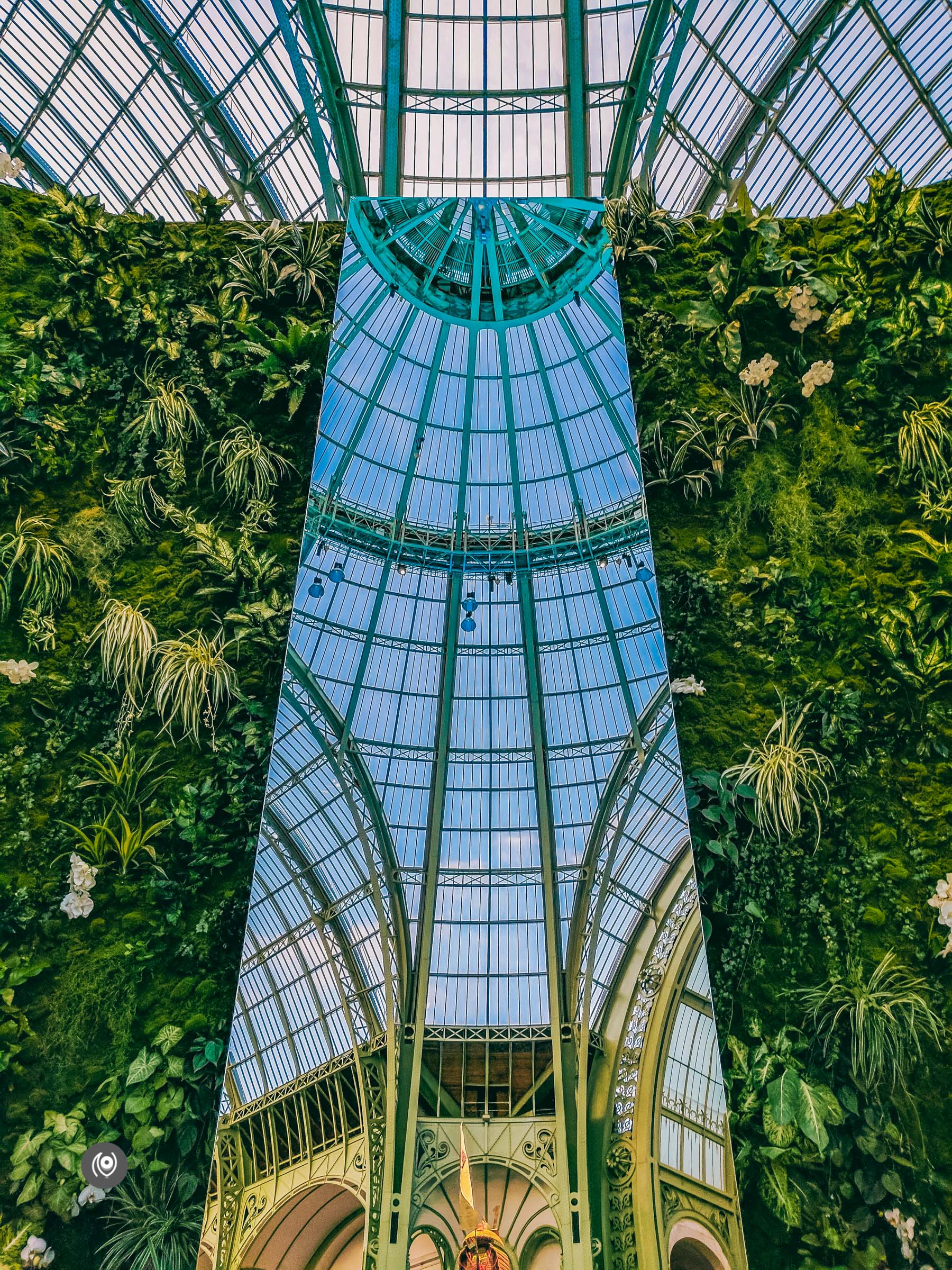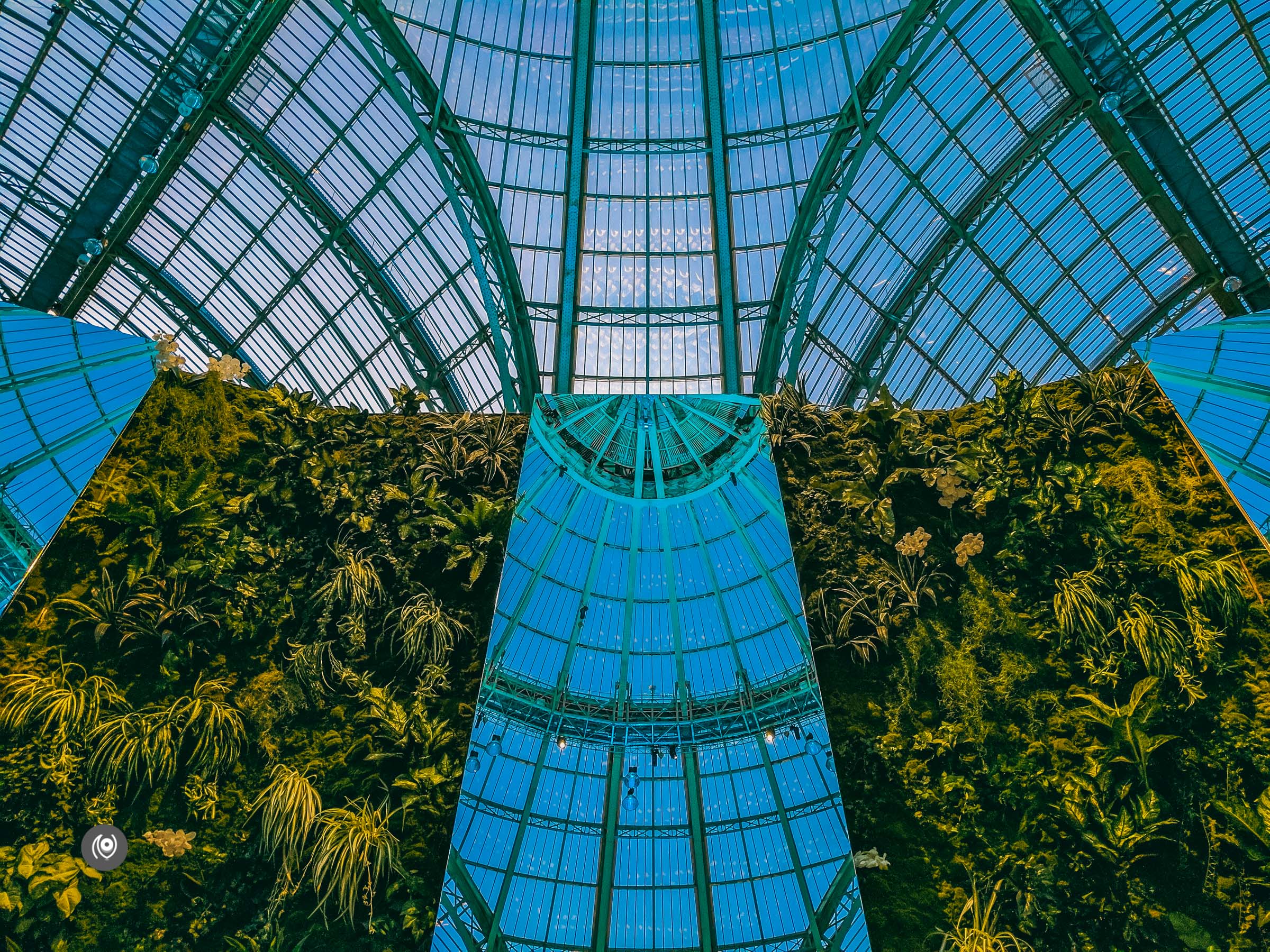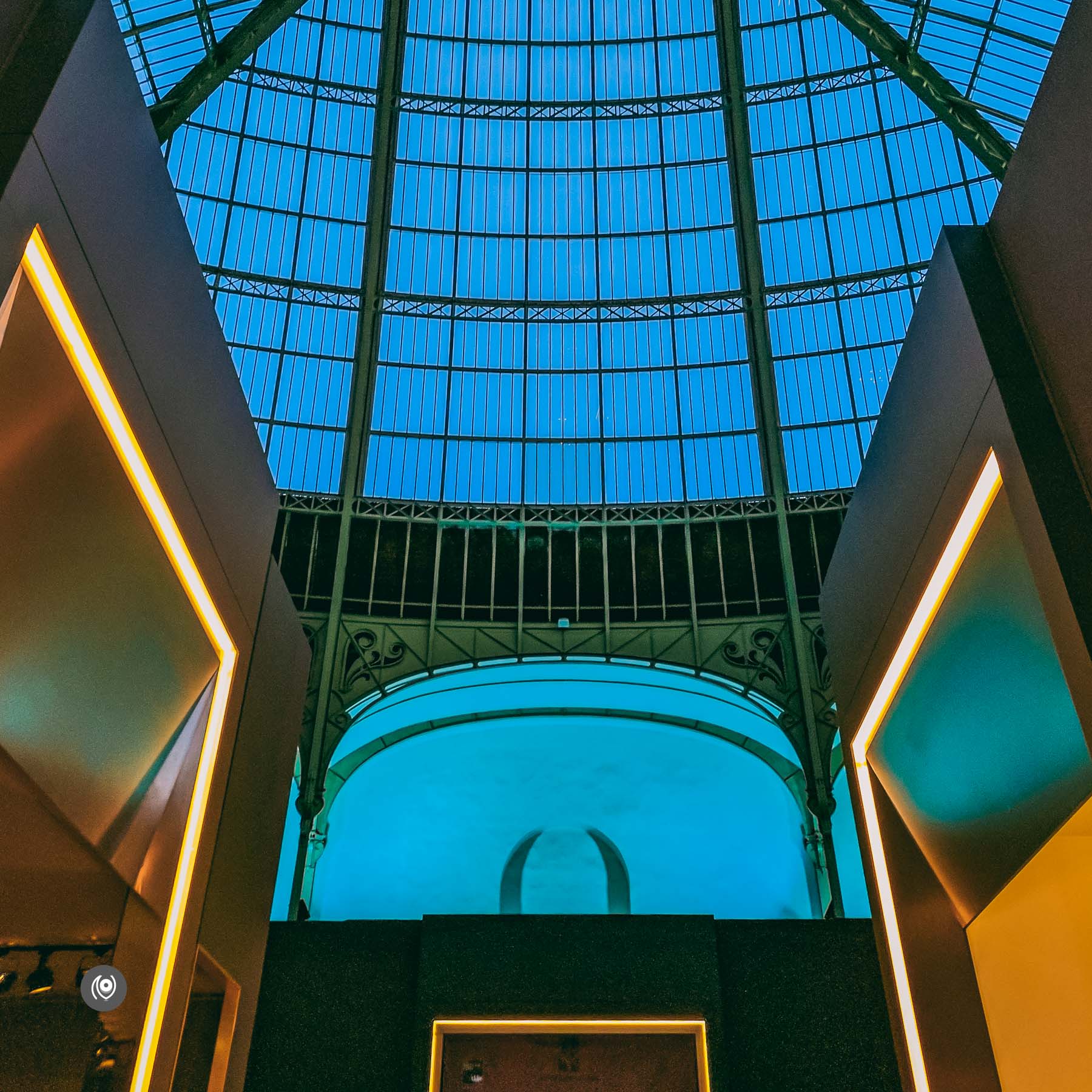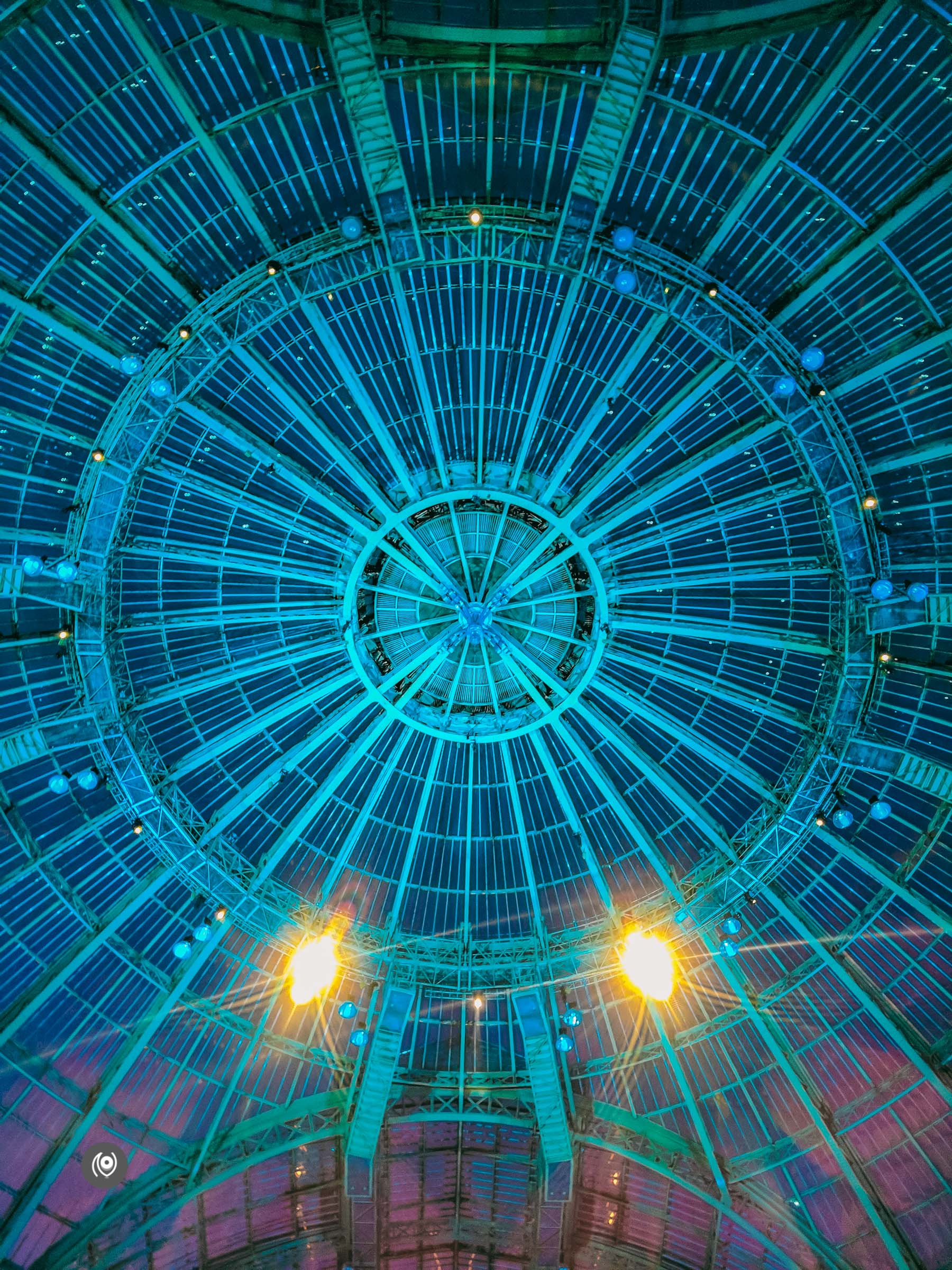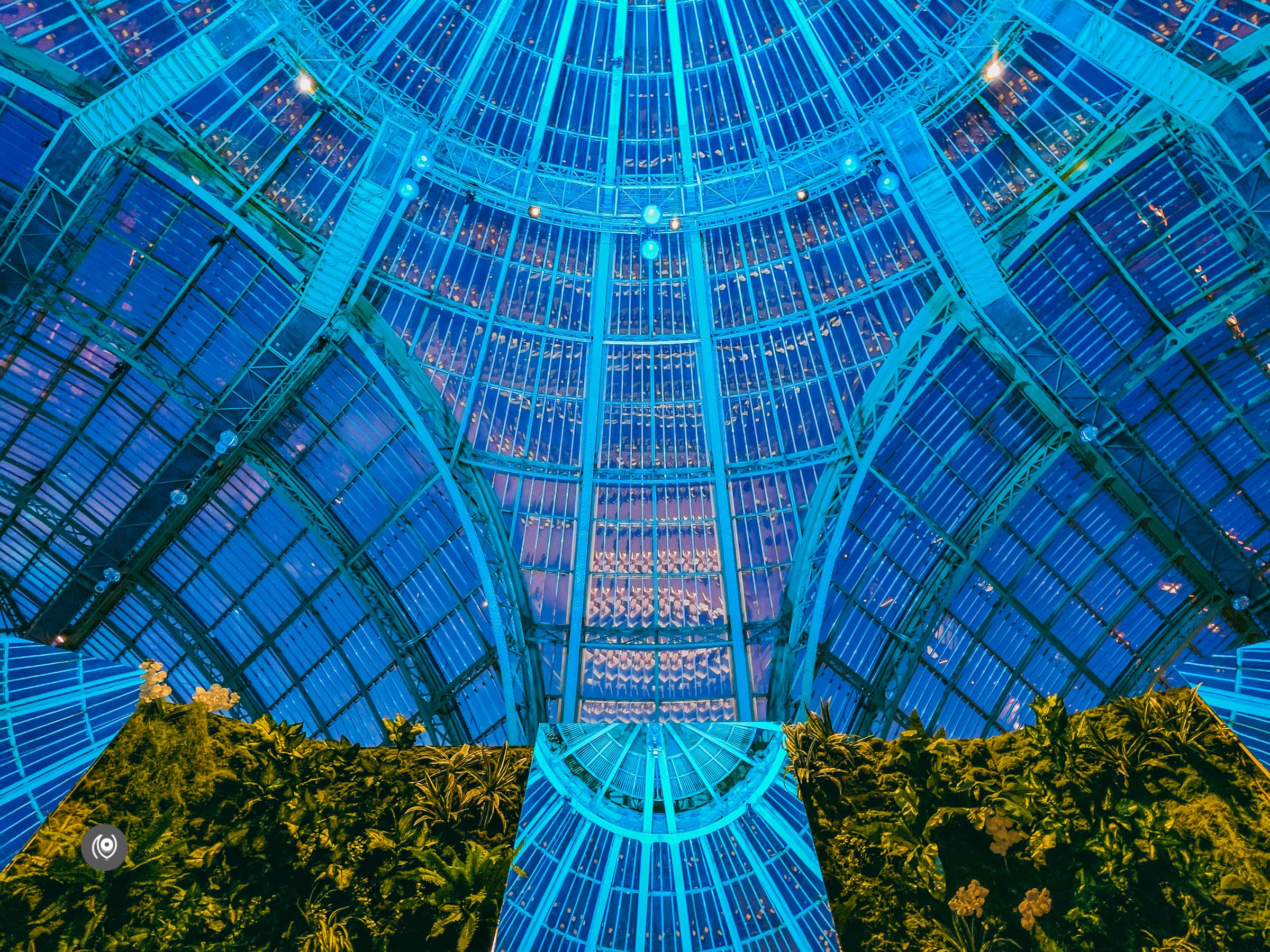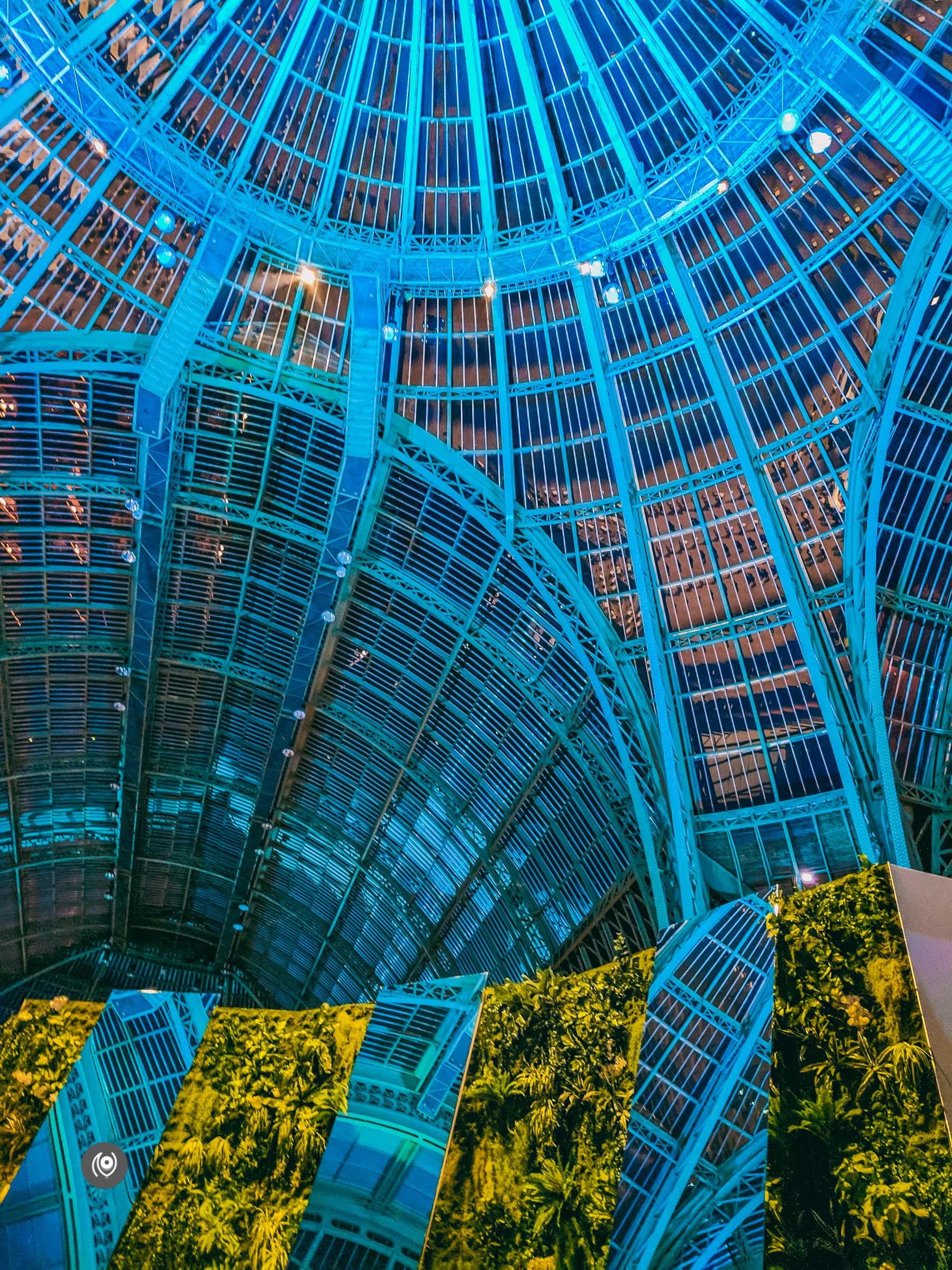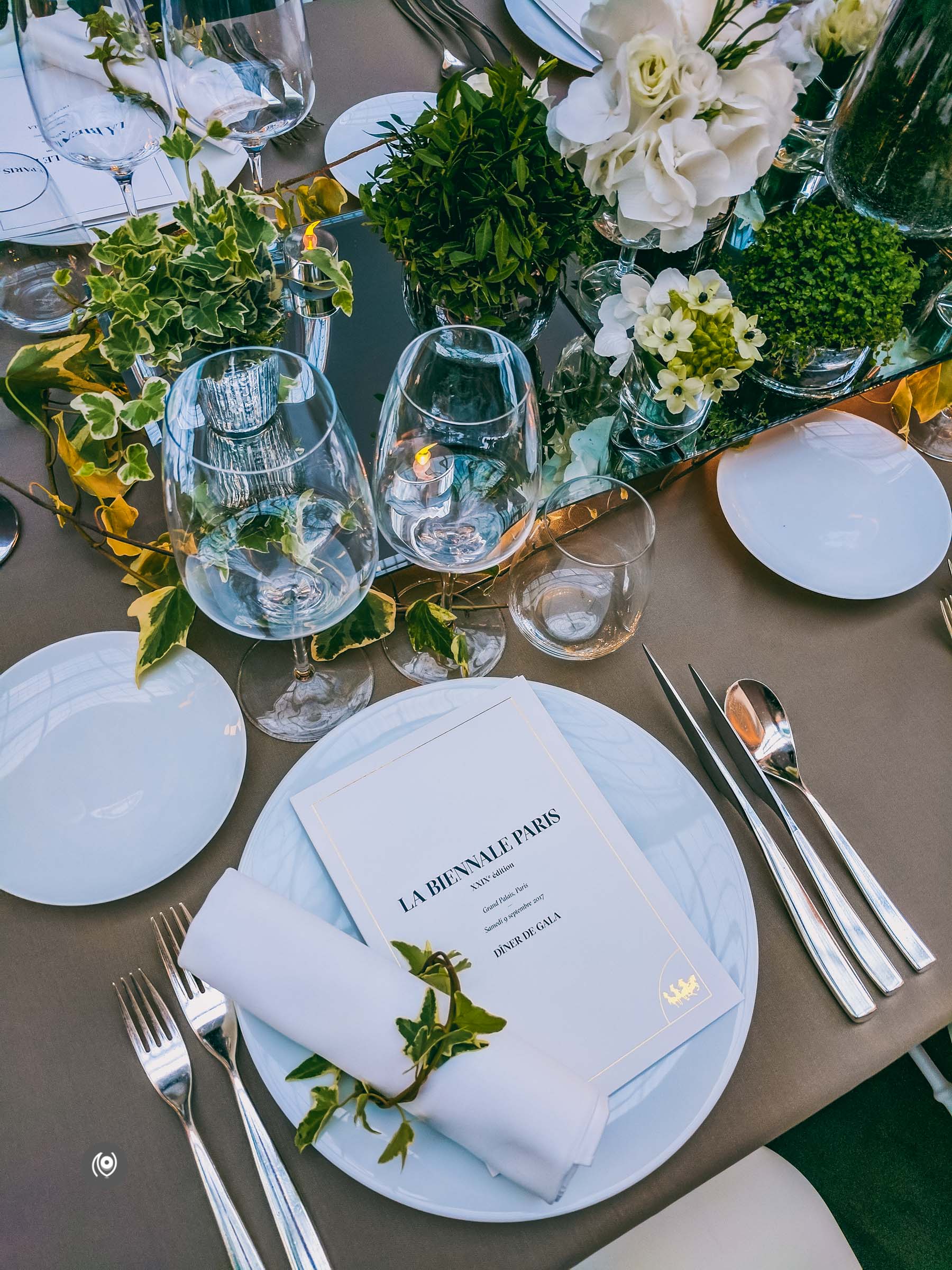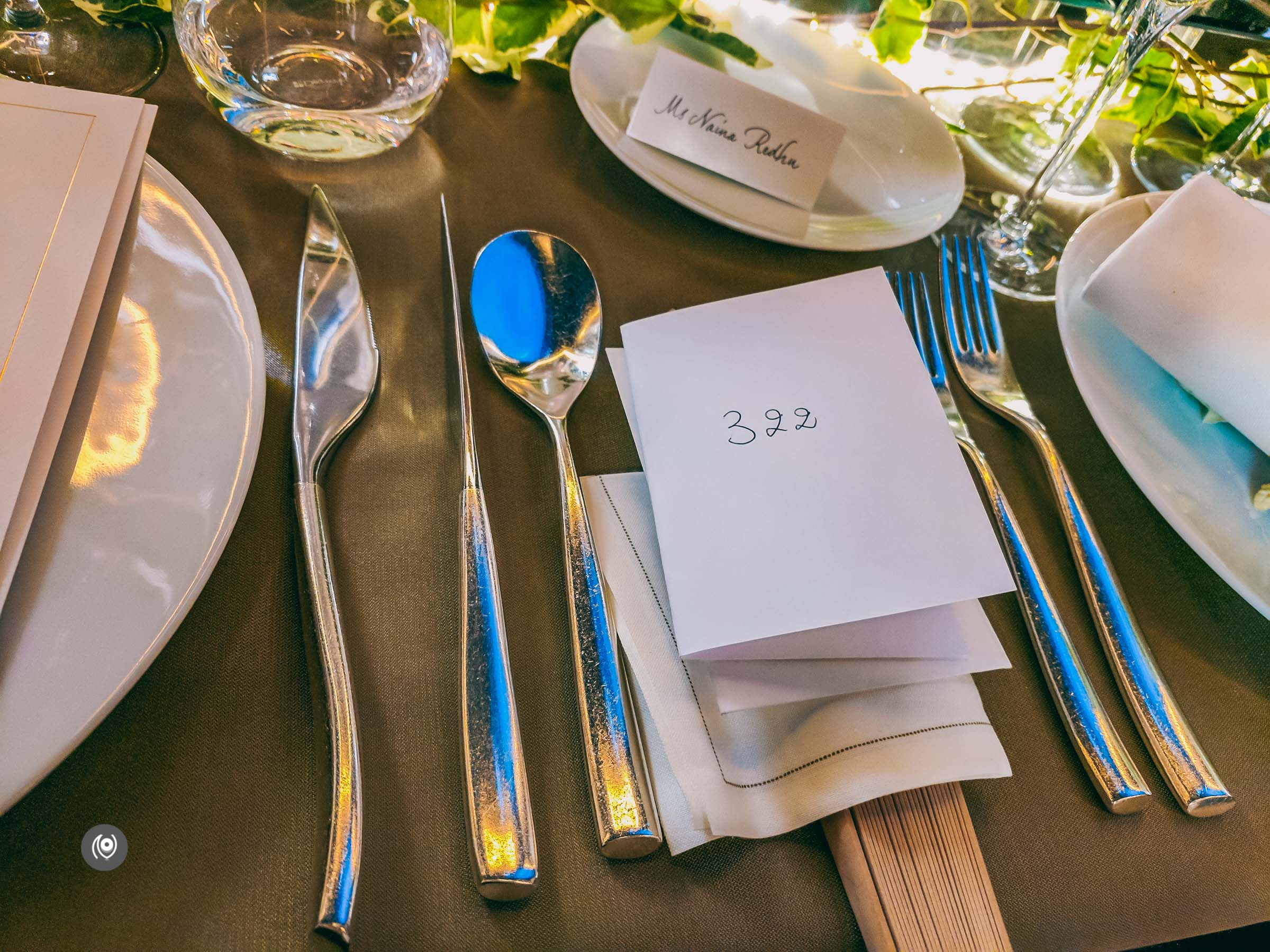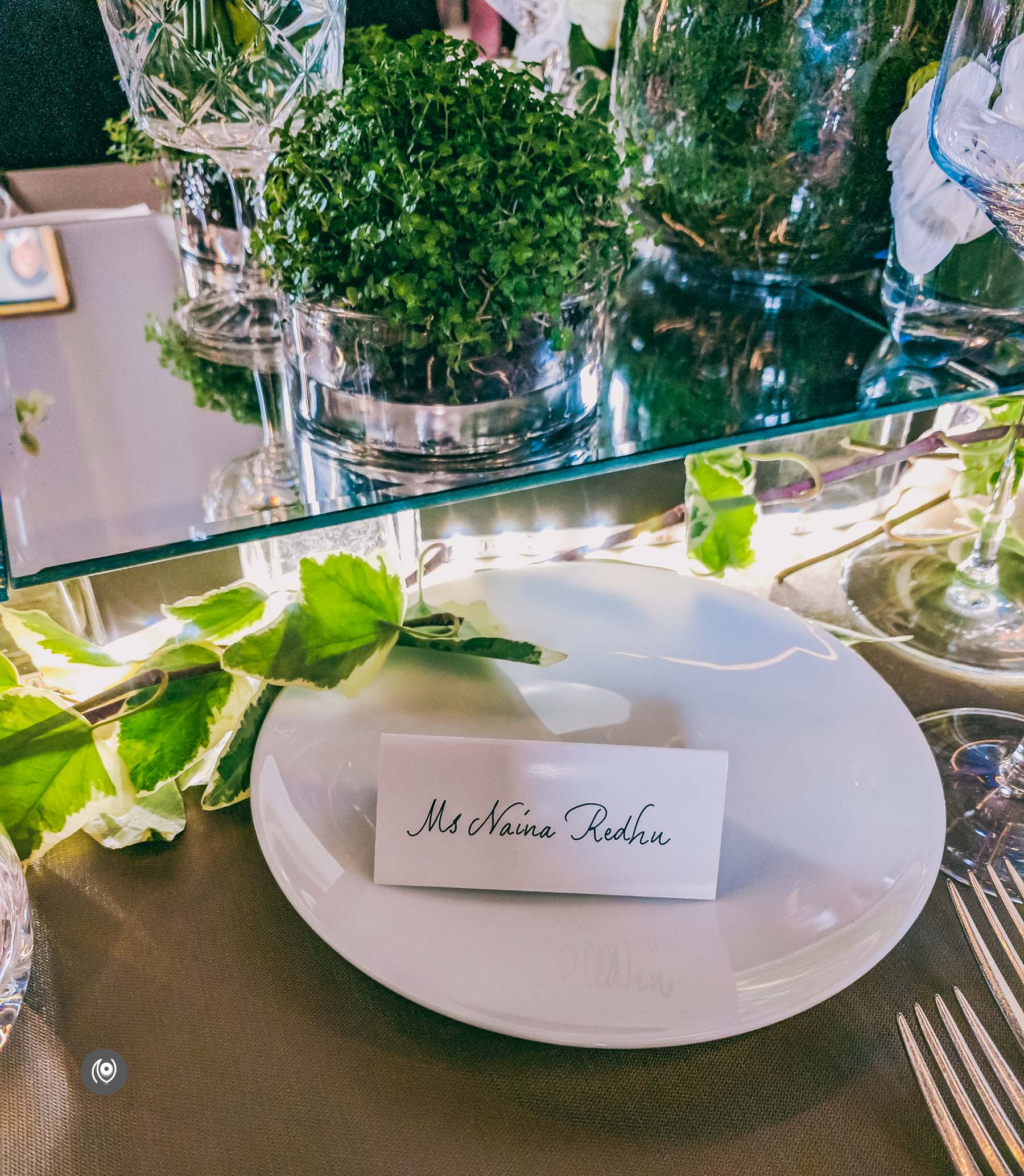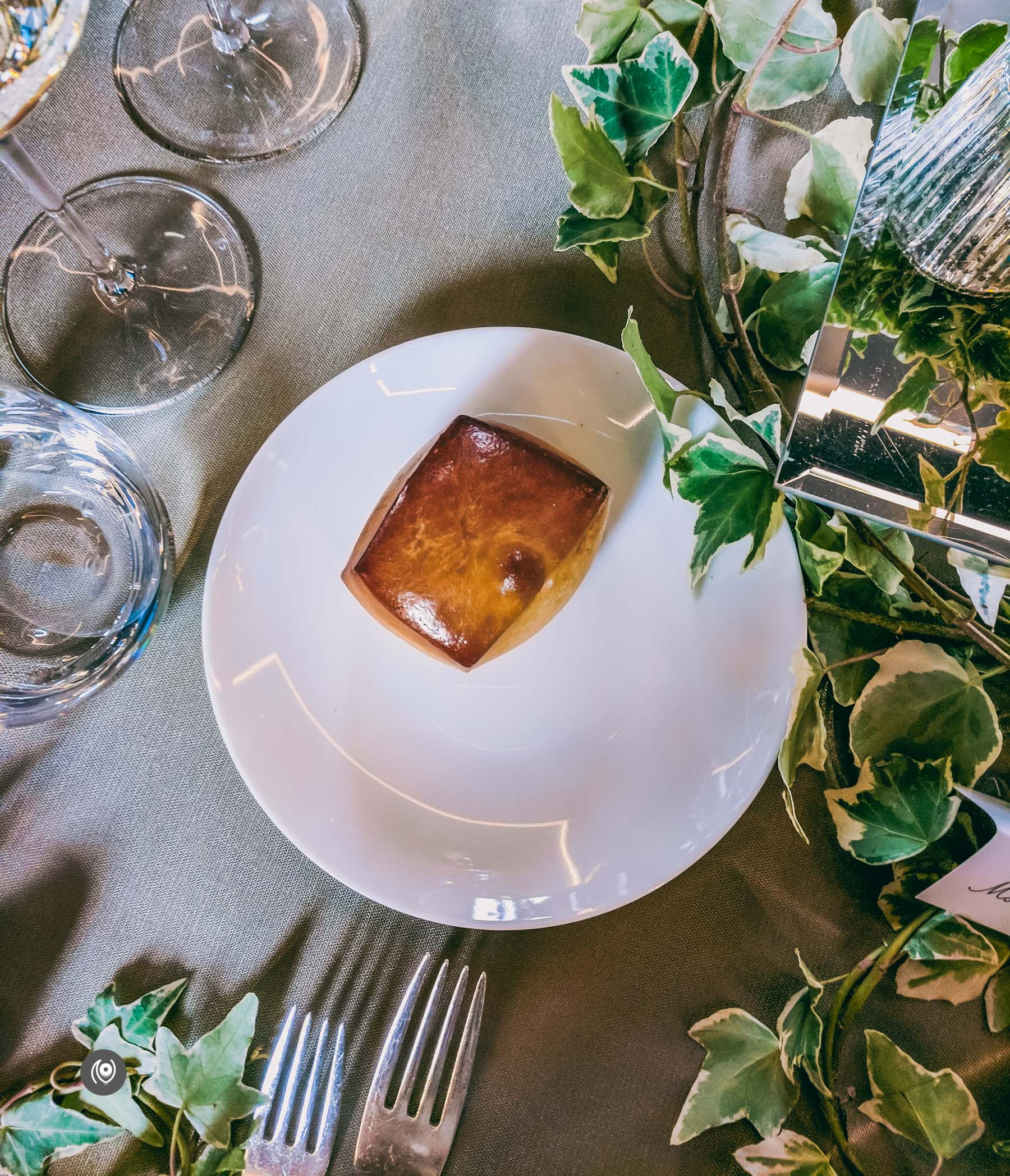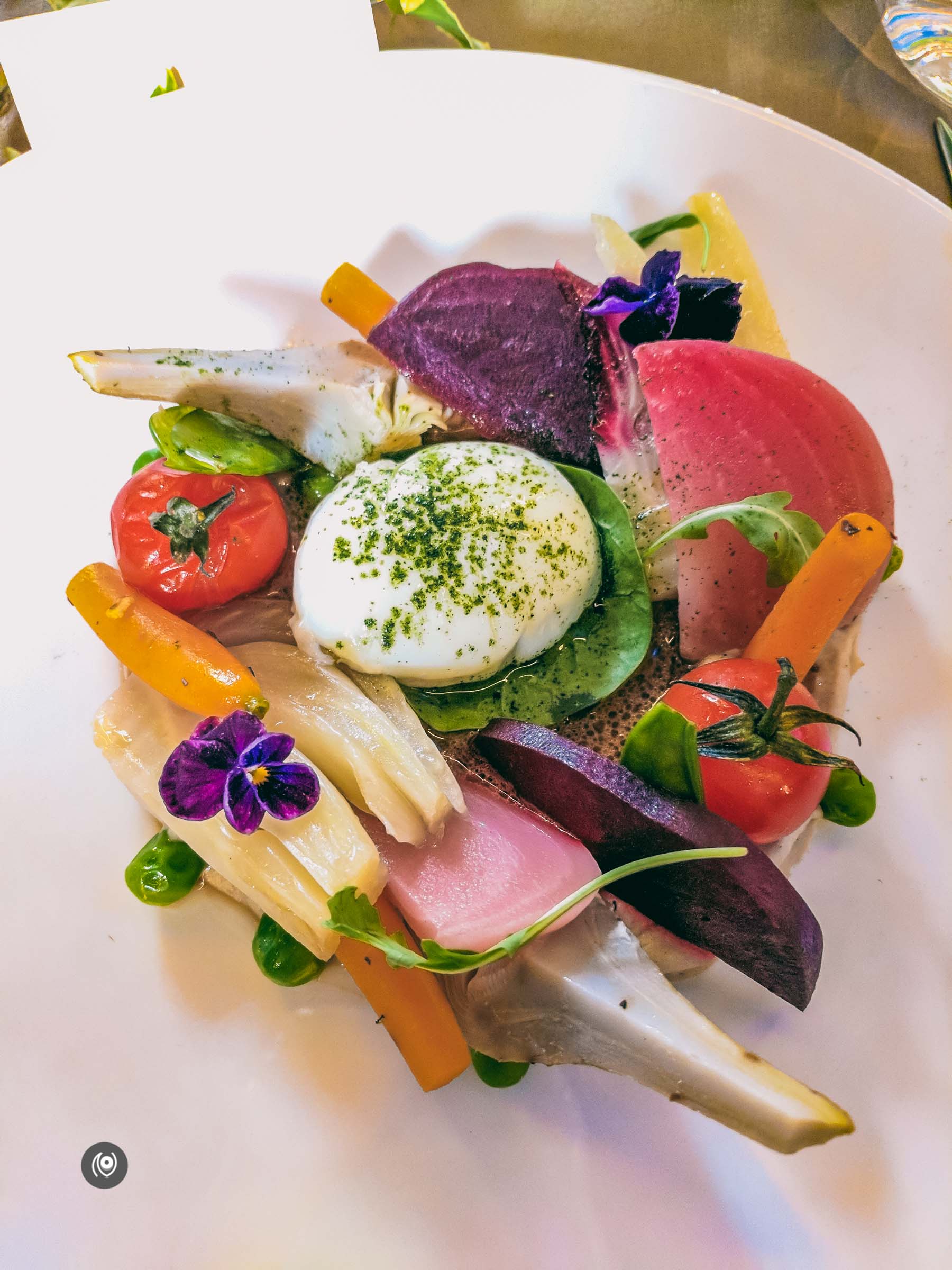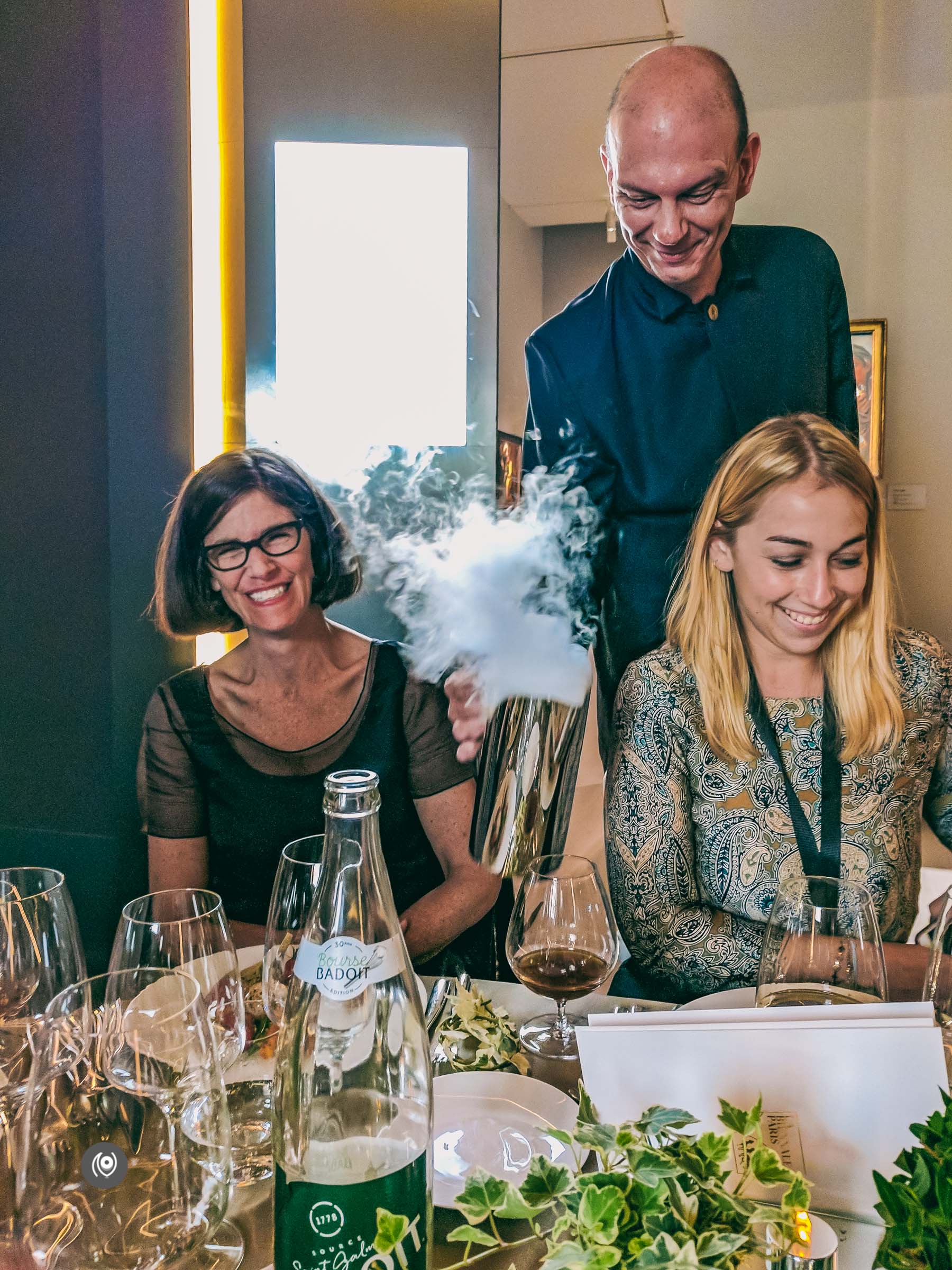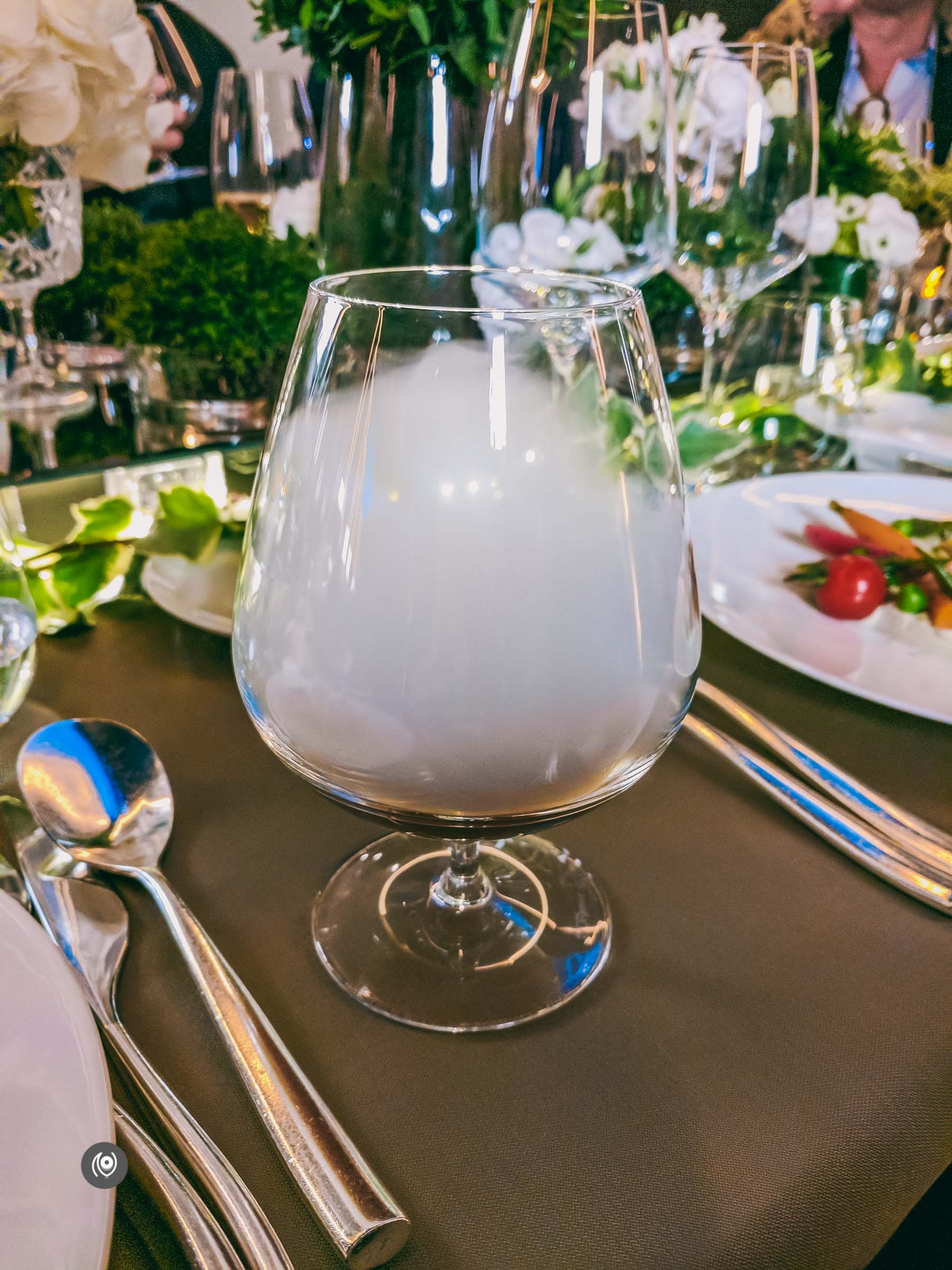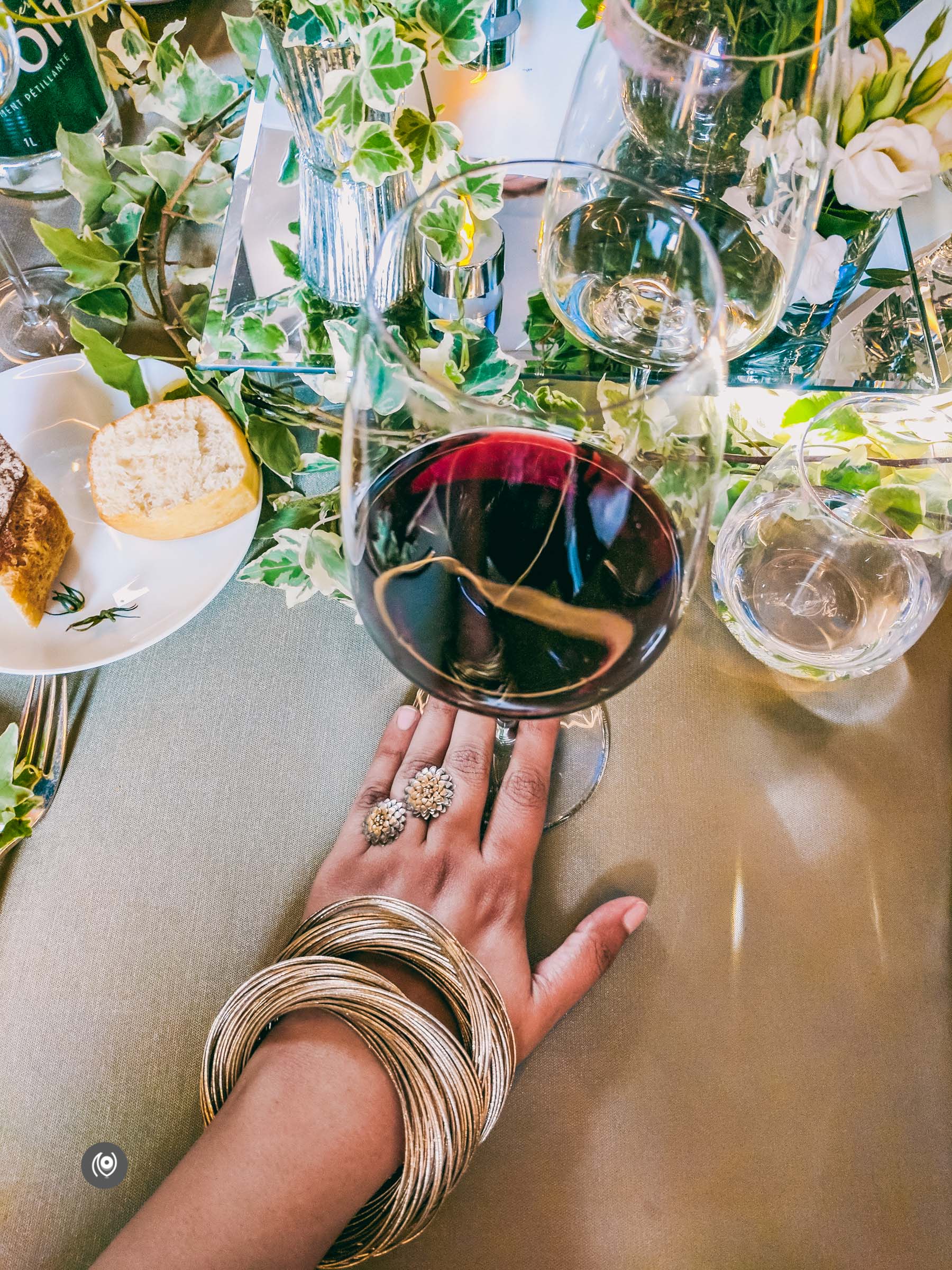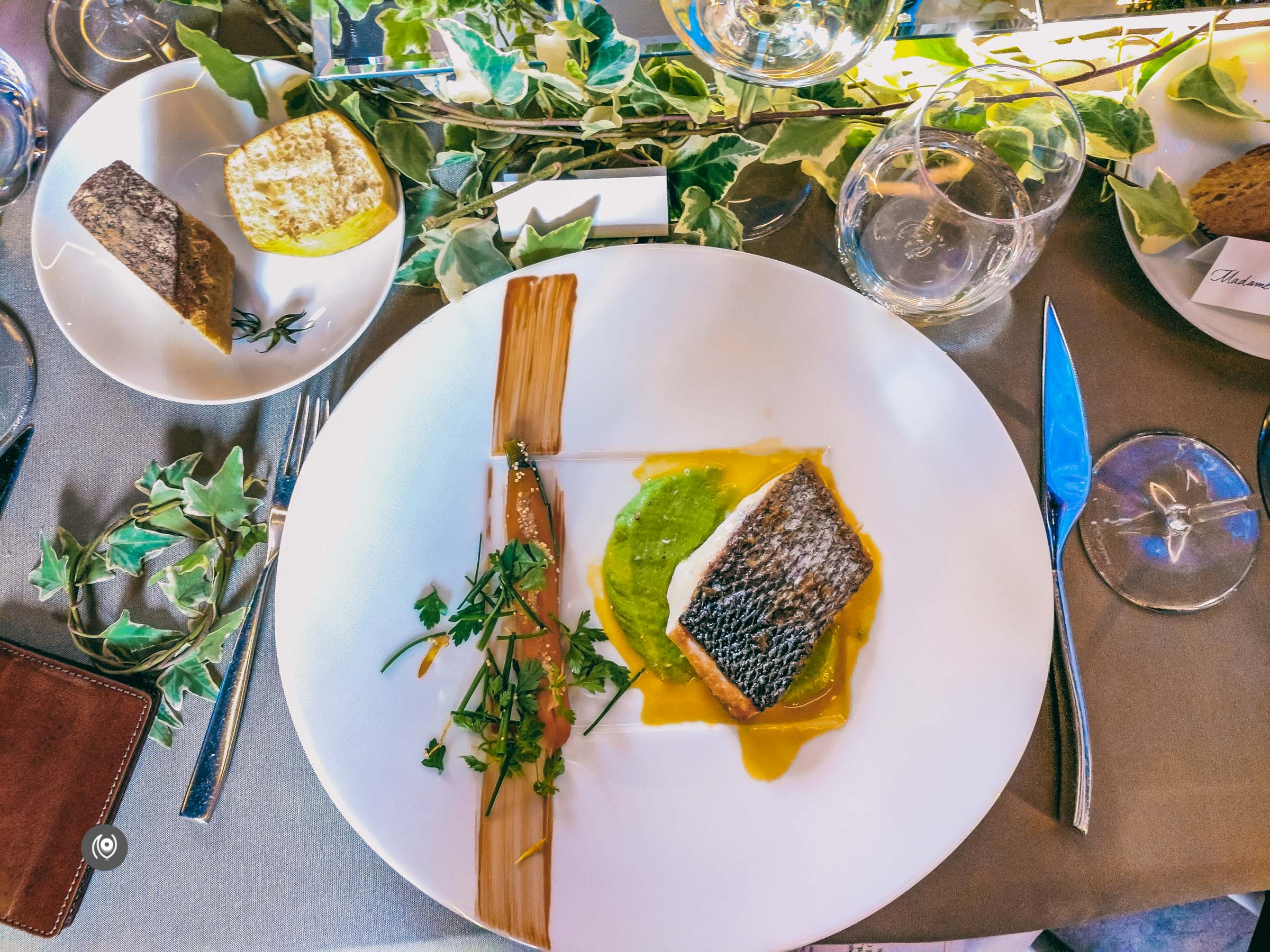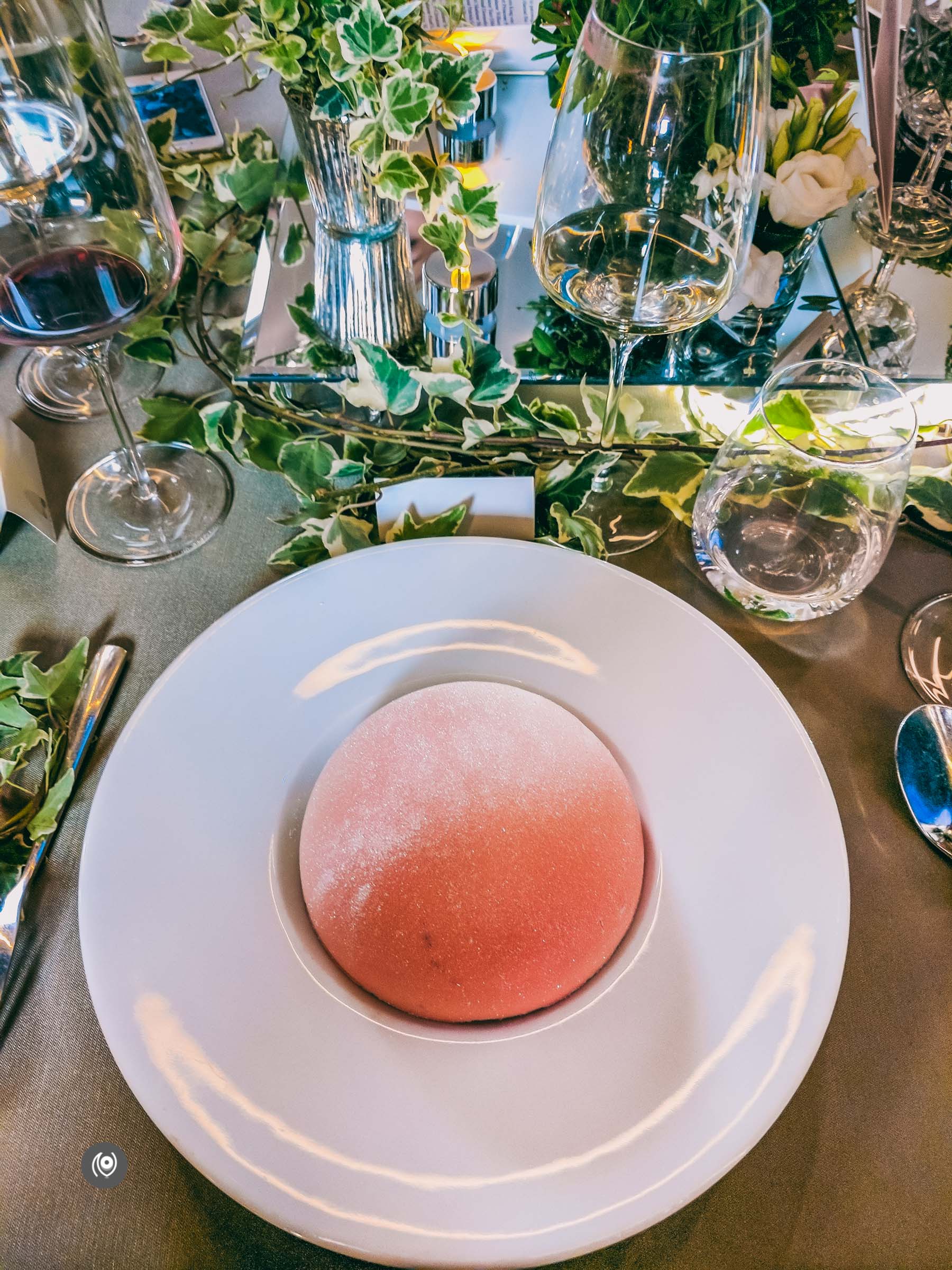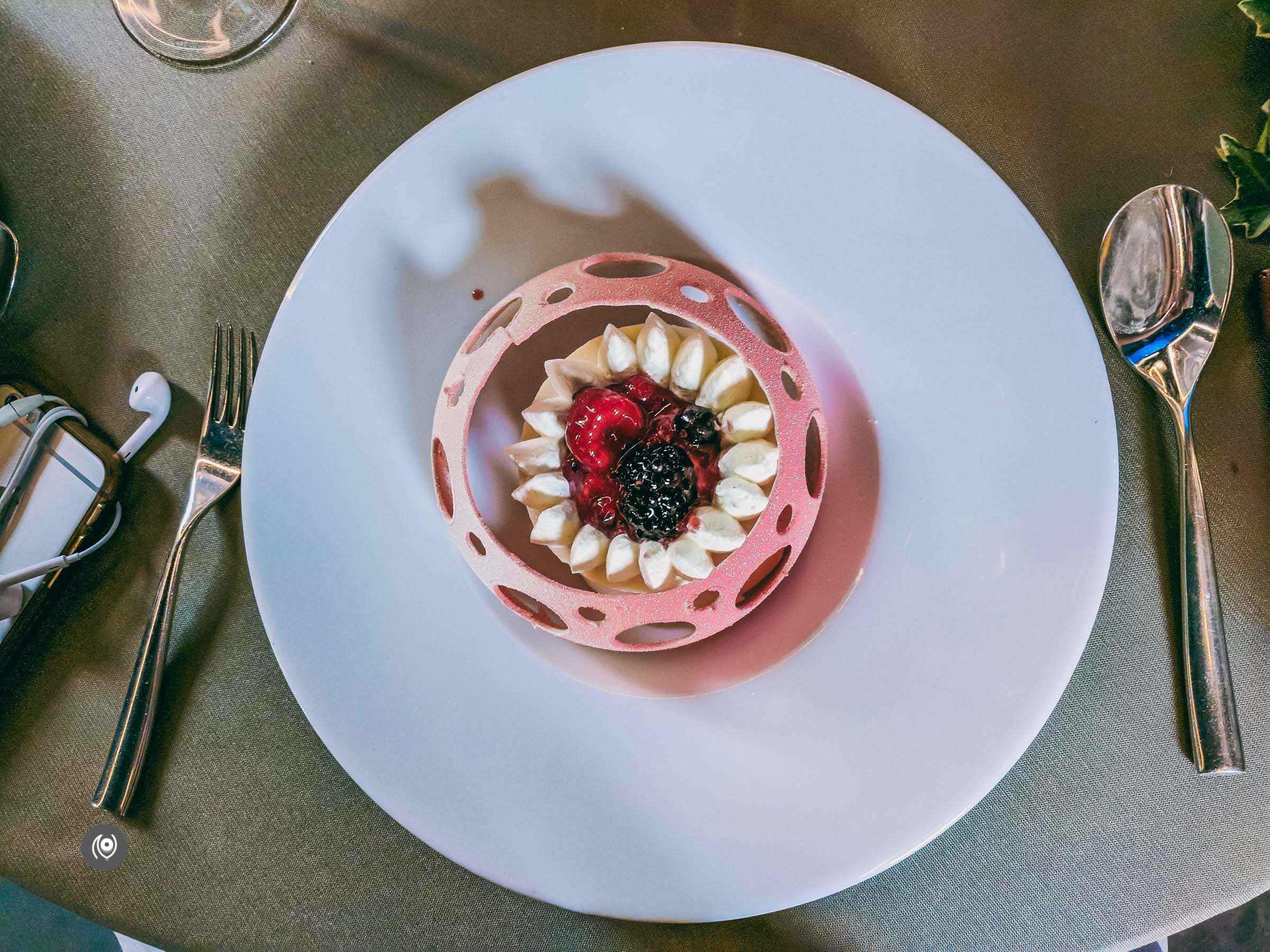 All La Biennale Paris features on Naina.co can be seen on #NAINAxLaBiennaleParis
All features from Paris on Naina.co can be seen on #EyesForParis
La Biennale Paris : Website | Twitter | Instagram | Facebook | Pinterest | Youtube
Above photographs shot entirely on my Google Pixel XL.