Found these in a folder. Found the folder at the back of a stack of books in the bookshelf. Was originally searching for the marriage certificate.

The bookmarks above were cut by hand using a blade – white on blue and blue on white. Do you know where the paper is from? I used to attend a GNIIT course in the 90's. They had these workbooks / thin textbooks that were plain white on one side and blue on the other. Once I completed the course [ the two year course had already stretched to three ], I hated the thought of giving away the covers with the books to the local "raddi waala". I tore out each back cover and made a number of these bookmarks.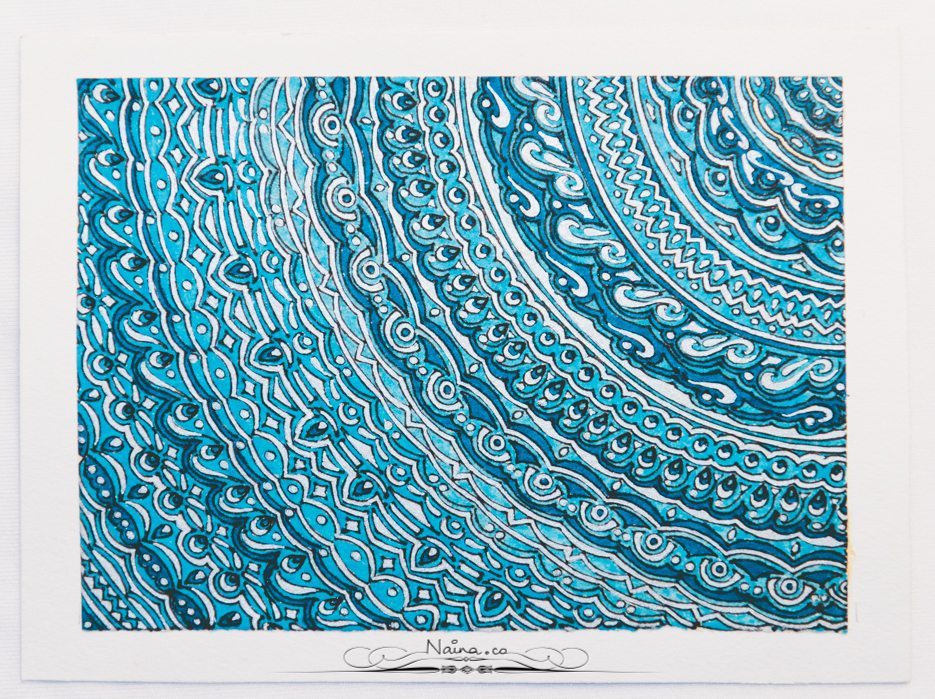 The piece of card above was meant to work as a notecard. It doesn't fold – the design is drawn – by hand – on recycled art paper and it has been stuck on plain white cartridge paper. Because the ink bled through the art paper. Various shades of blue sketch pens and a silver gel pen were used. I drew freehand with a thin black-tipped pen first and then filled in the color. I made many of these during college. During class and otherwise. I used to give them to friends on birthdays and even sell these to my teachers for further use. Ate a lot of butter-chicken with the money I made. More detail below.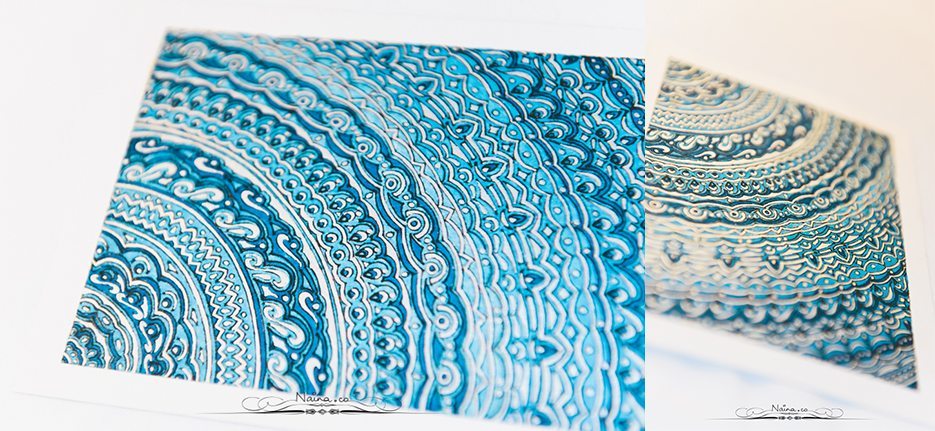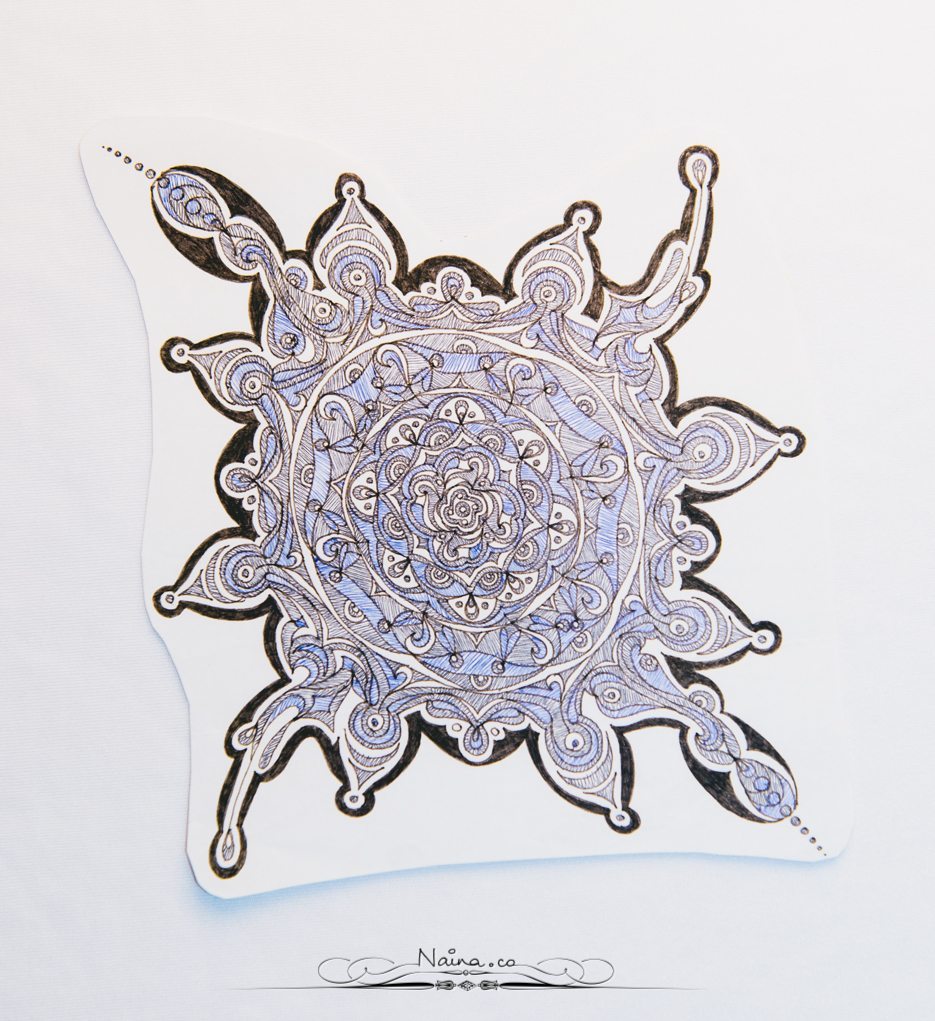 This is a random blob-doodle as I like to call it. Ball point pen on paper.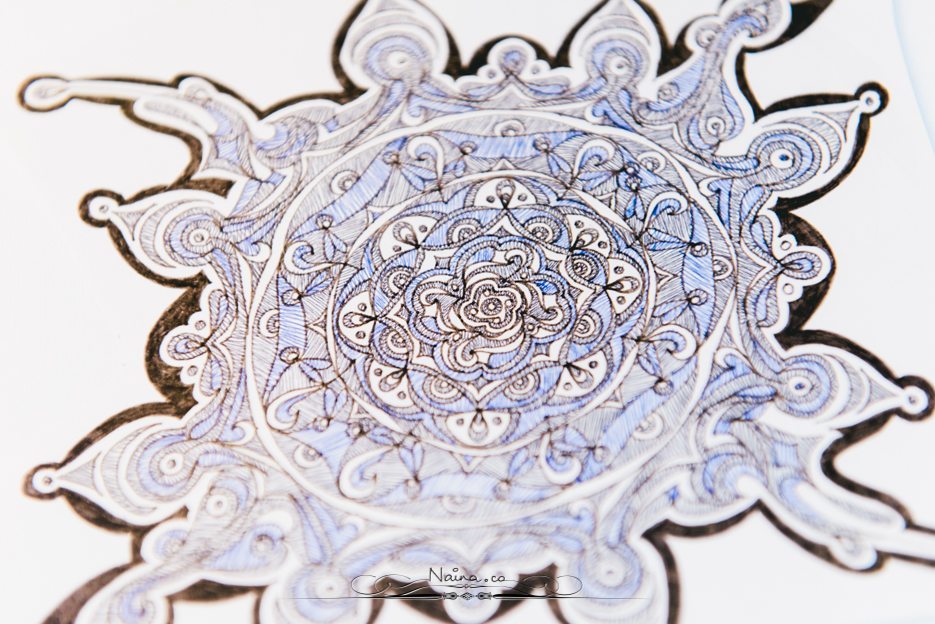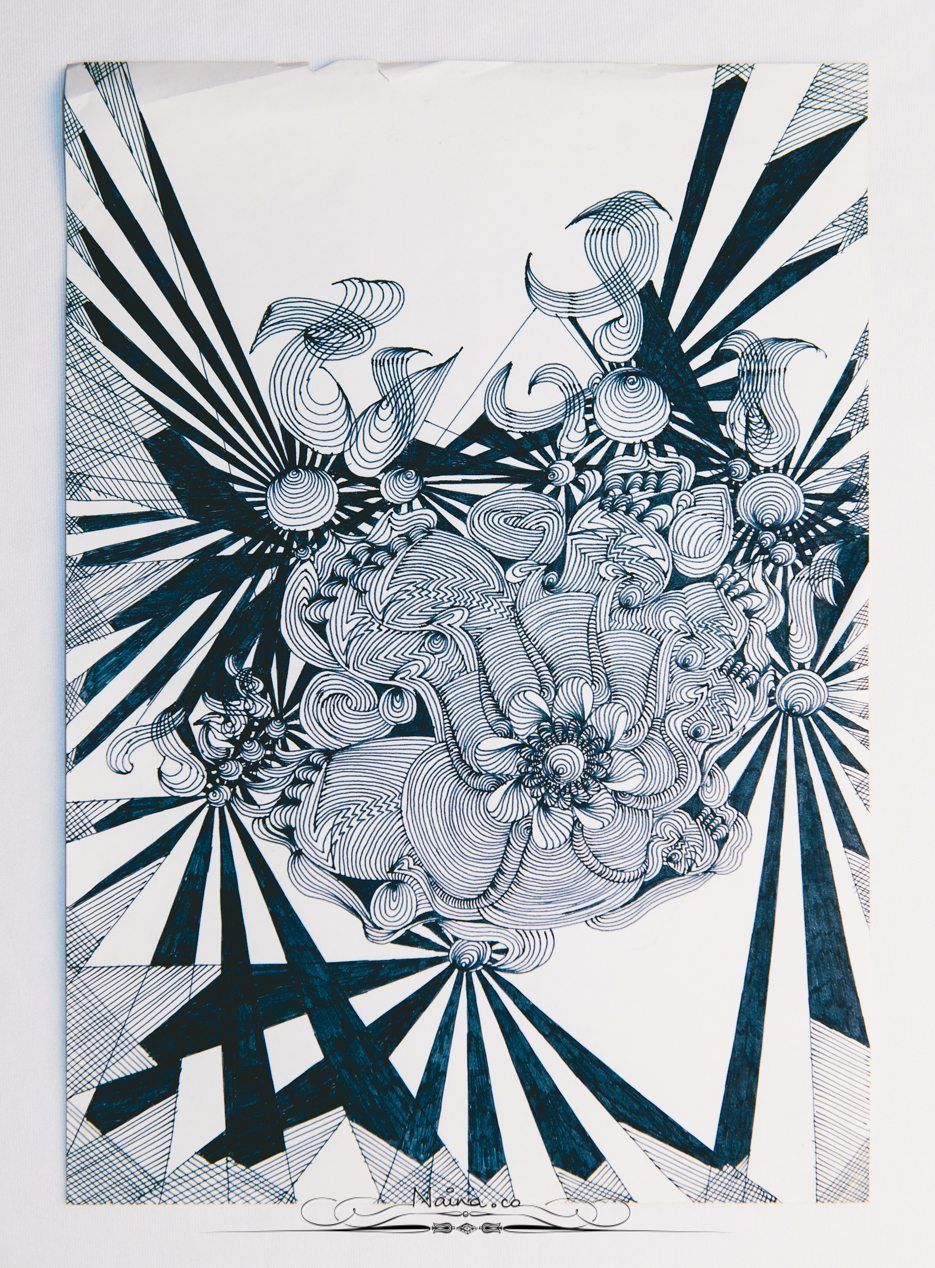 And this one! Slightly frayed and torn top-edge but still there. I'm delighted that the ink has not faded. Drew it with an ink micro-tip. Lots of repetitive lines and small icons repeated over and over in all my designs from those days. A friend from college recently shared this photo of a card I once gave her. I wish I had documented my work from then more carefully. Also, they don't make sketch-pens like they used to anymore.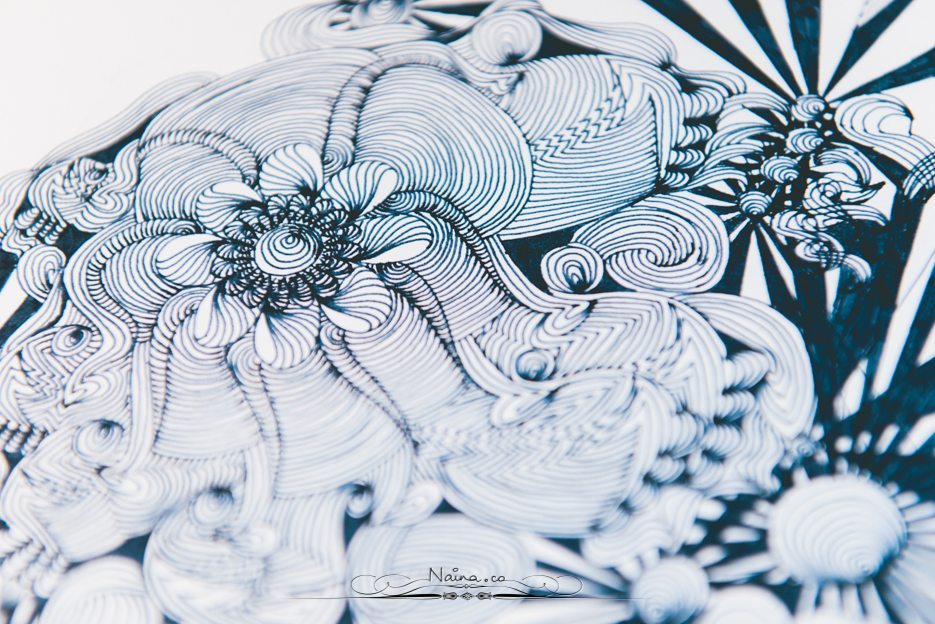 I still do art – some of what I've made is on CrimsonTurquoise.com but it's not related to the above style – more photographs / collage panoramas. Maybe I will resurrect this style as well on a large canvas.