The stone was originally found in October 2018, by the Gemfields geologist Debapriya Rakshit and veteran emerald miner Richard Kapeta at the Kagem open mine in Zambia.
The emerald is now known as The Inkalamu, aka The Lion Emerald ( in the local Bemba language ). 5,655 carats of shiny green magic.
The logical part of my brain says, "Naina. It is a STONE. Refrain from drooling."
But the part of my brain that believes in magic, is drooling.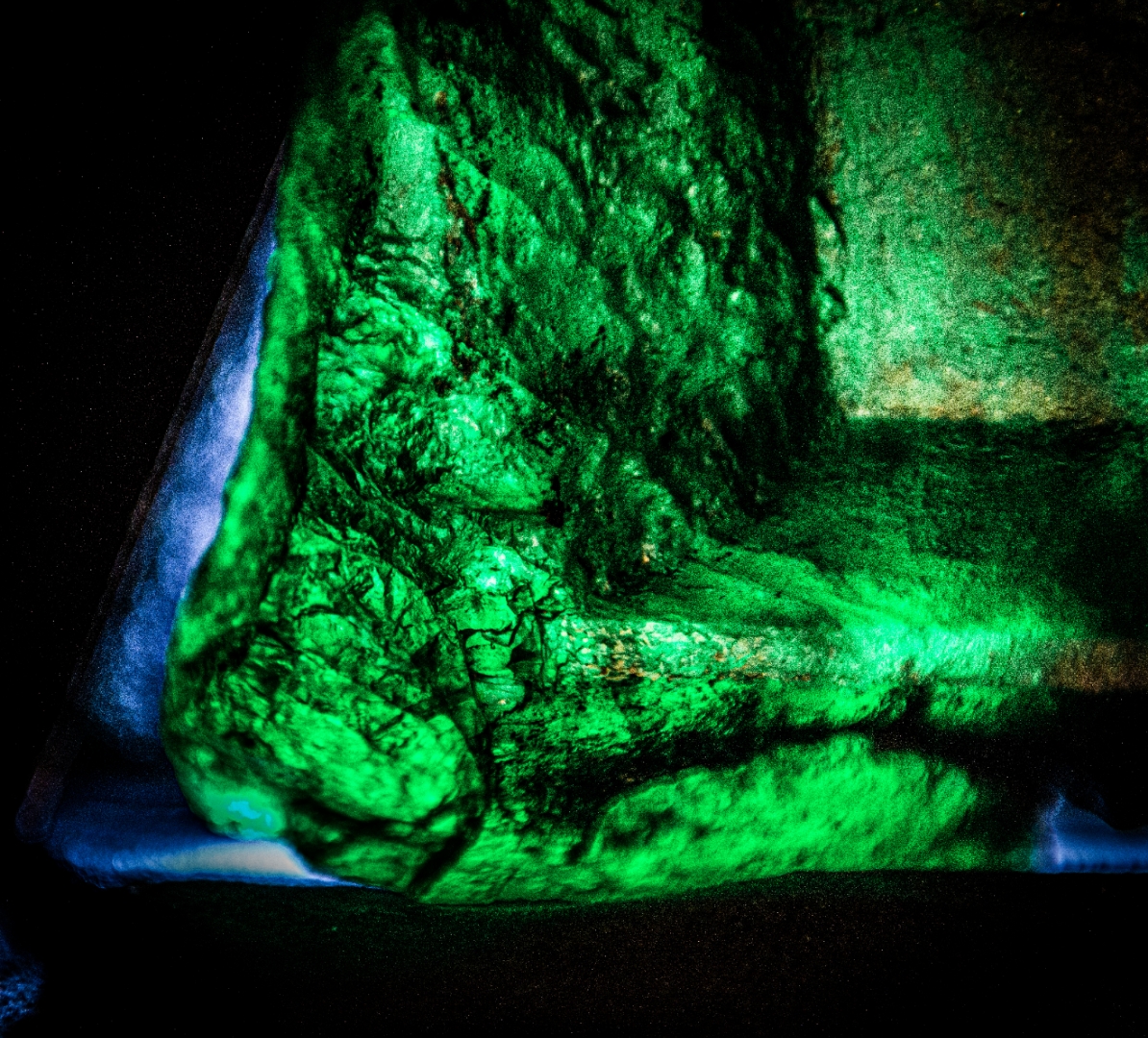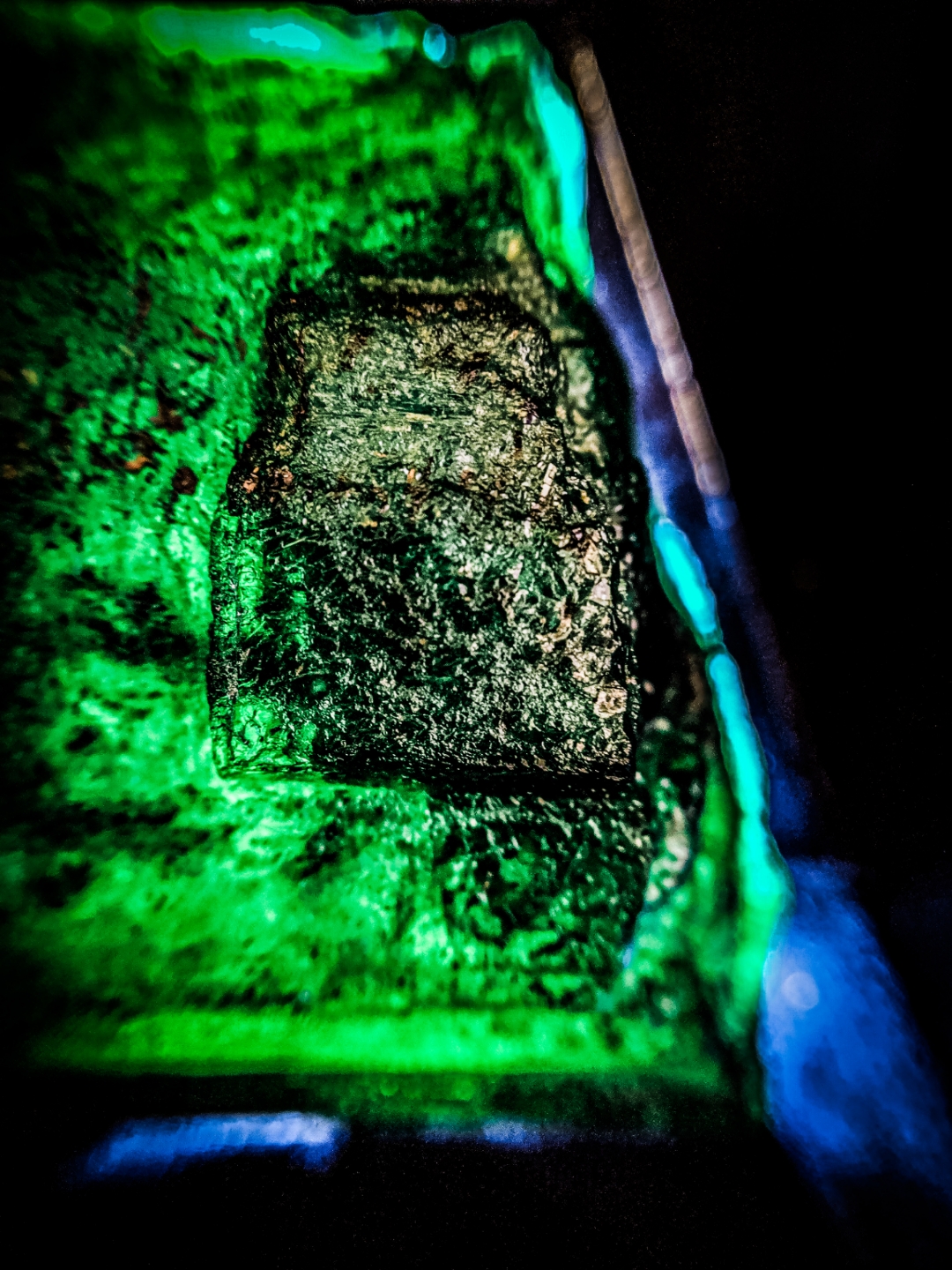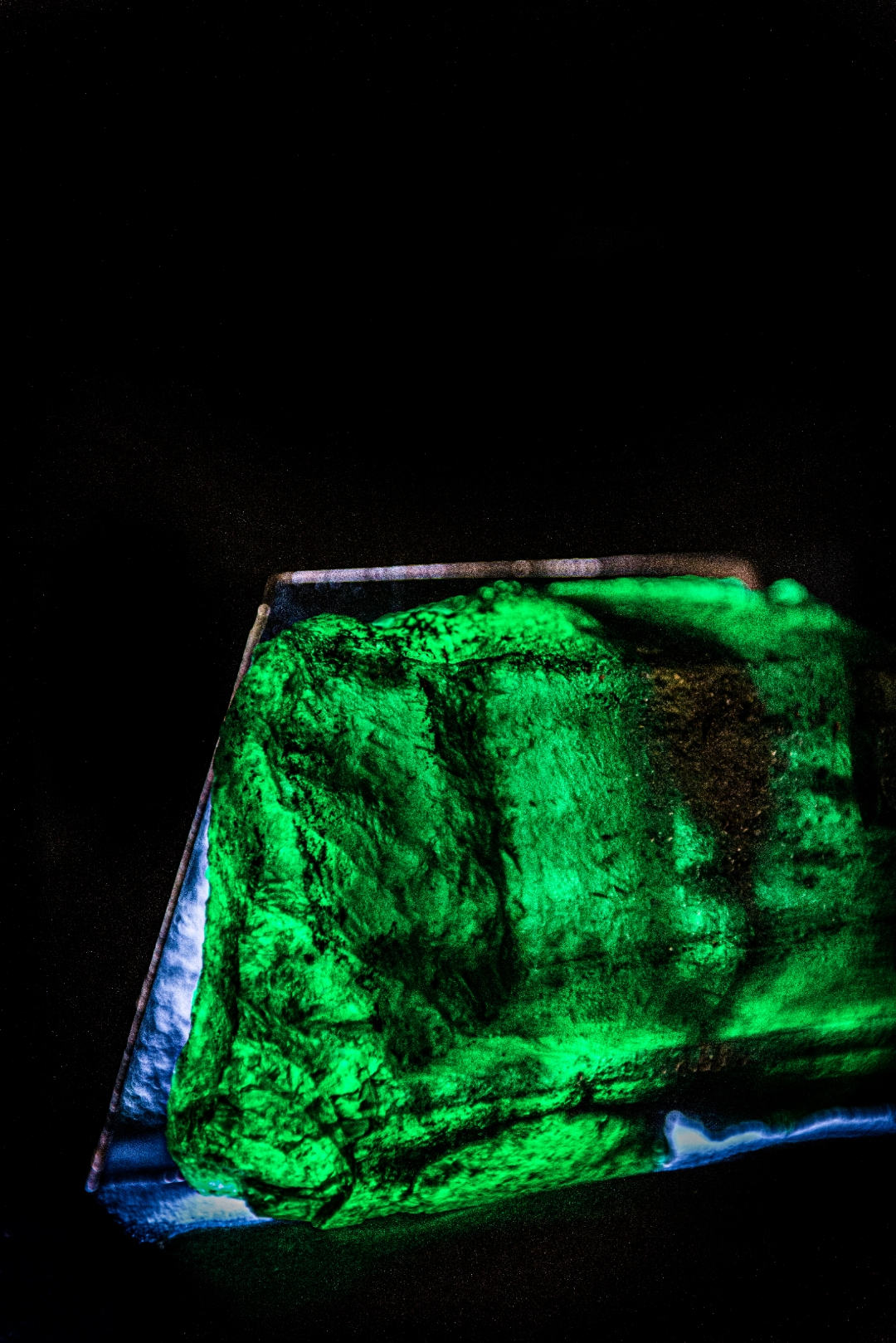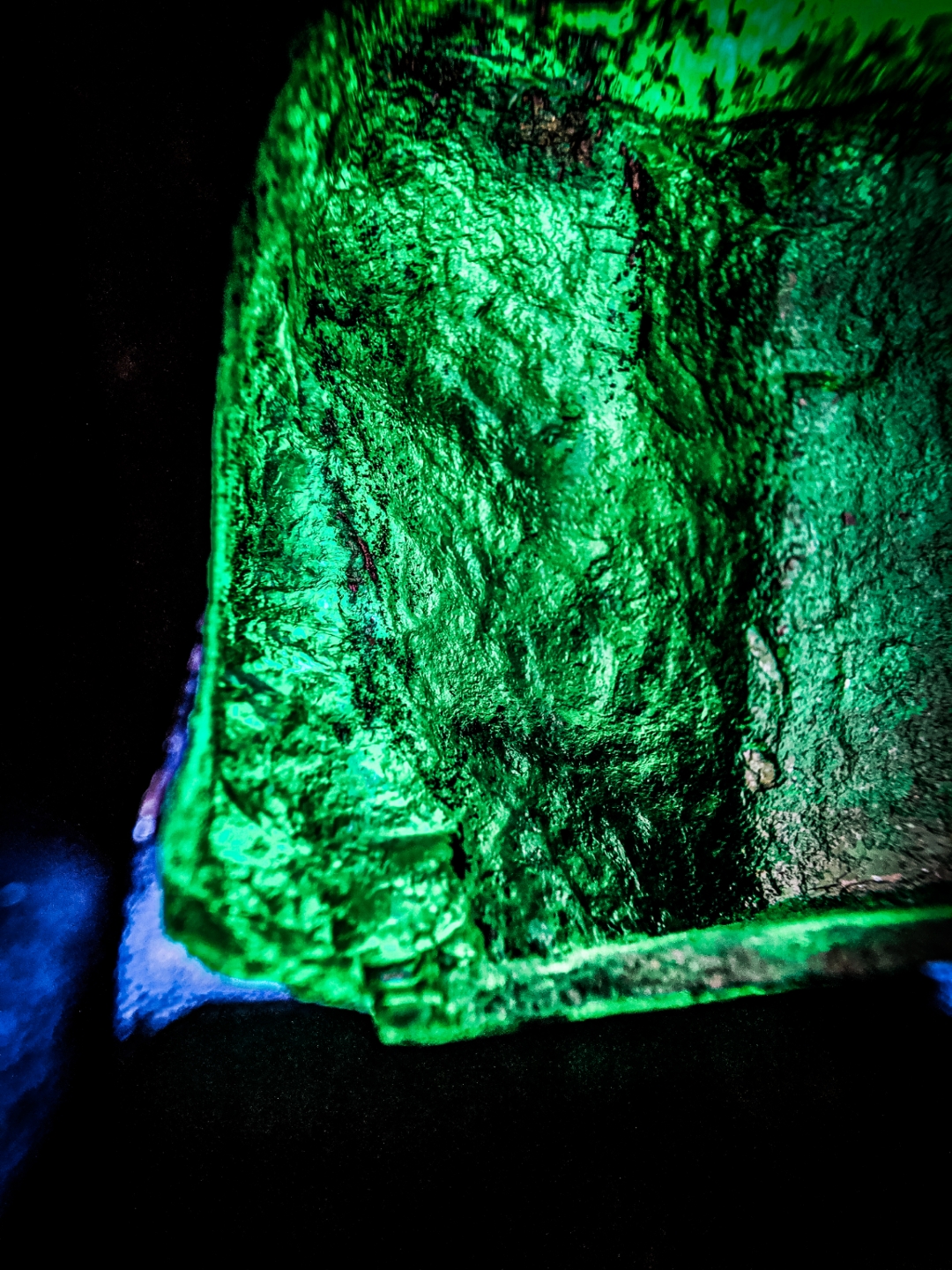 When Akshat, who handles PR for Diacolor, invited me for the unveiling of The Inkalamu, I was thrilled. It would be one of the many firsts in my life. While I love emeralds, I've never been around one that weighs more than a kilogram! Who wouldn't want to see The Inkalamu!
After clarifying that I would be allowed to photograph it, I also used the opportunity to paint a brooch from my HORIZONS series, as an ode to my love of the green of emeralds. And I wore it to the unveiling. Like I said, I was EXCITED!
The Diacolor store at DLF Emporio had, very strategically, strewn around loose emeralds in the display that was smack in the middle of the floor – there was no way to miss it. OMG yummy.
( While writing this, I'm recalling this lady I met at the event. Eventually, we were seated next to eachother for lunch and she told me she was curious to read what I would be writing about this event. Eeeeeeks! I tried to wriggle out of it by saying that I'm "just" a photographer. I hadn't even decided I'd be writing anything. I would evaluate once I'd seen what photographs I'd gotten. And now I do have some nice photos – DUH! – and now I'm writing and I'm really not curious to know what she would think about my writing because she clearly knows a thing or two about that. If you're reading this Ritika, please do not stab me when we meet next 😀 )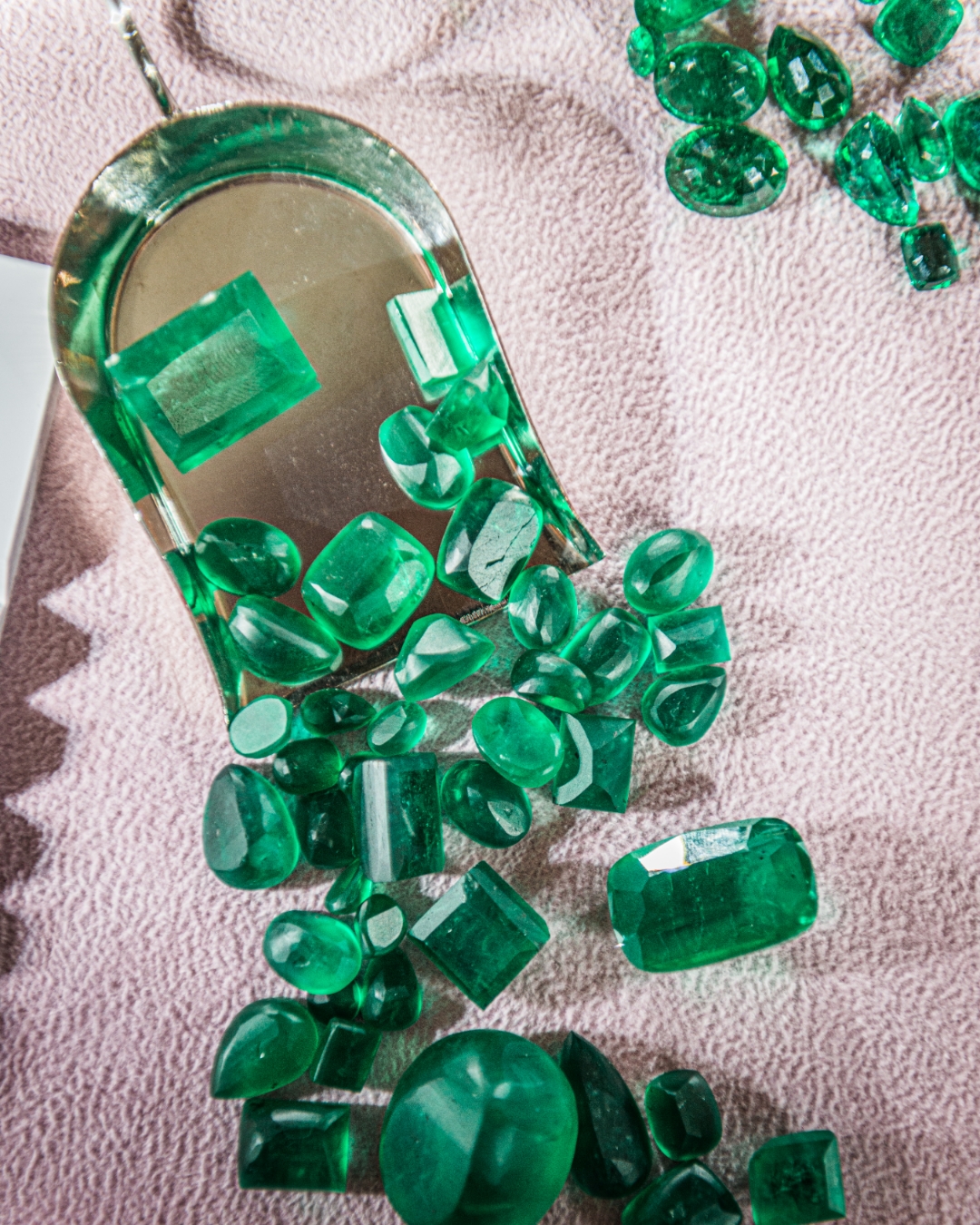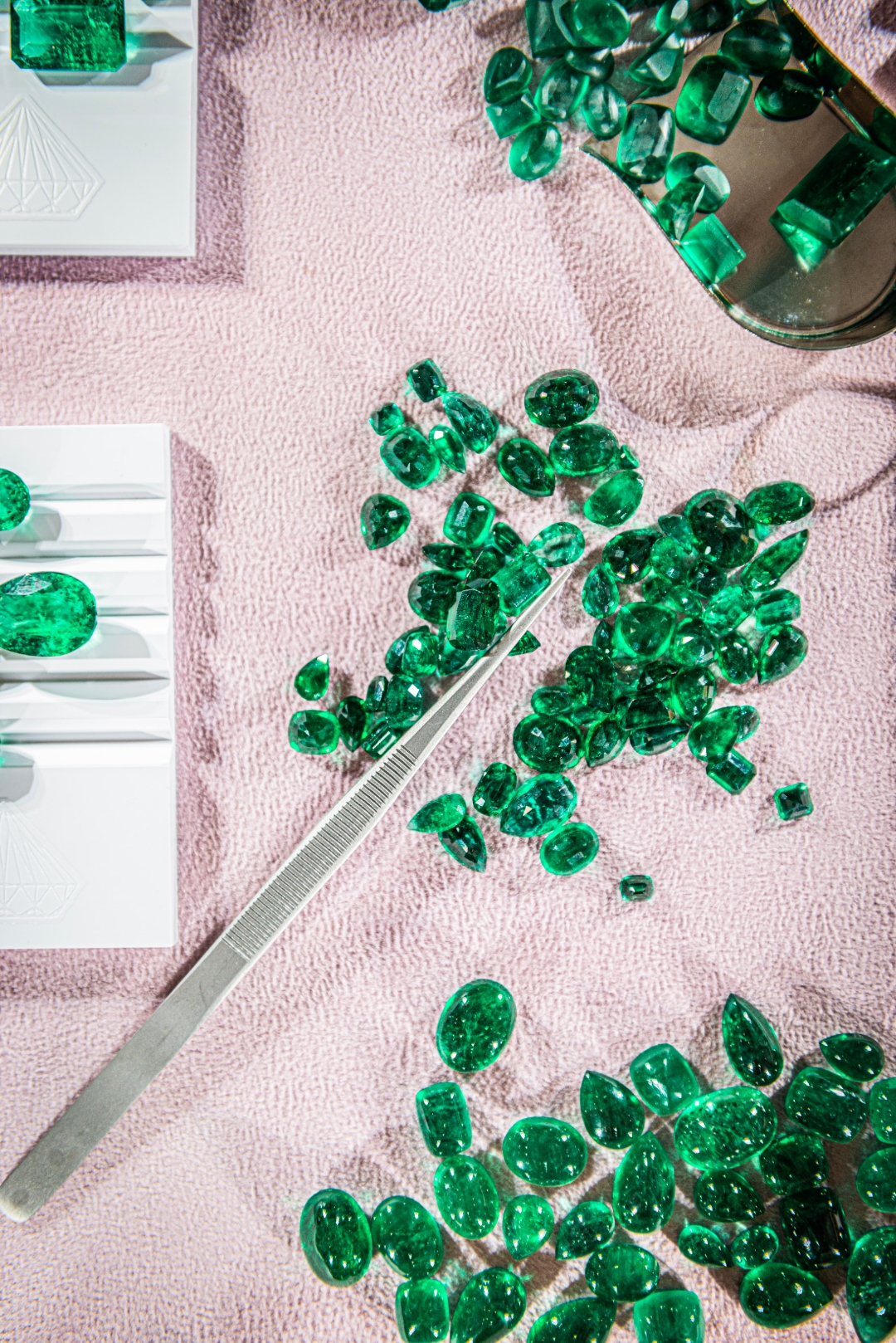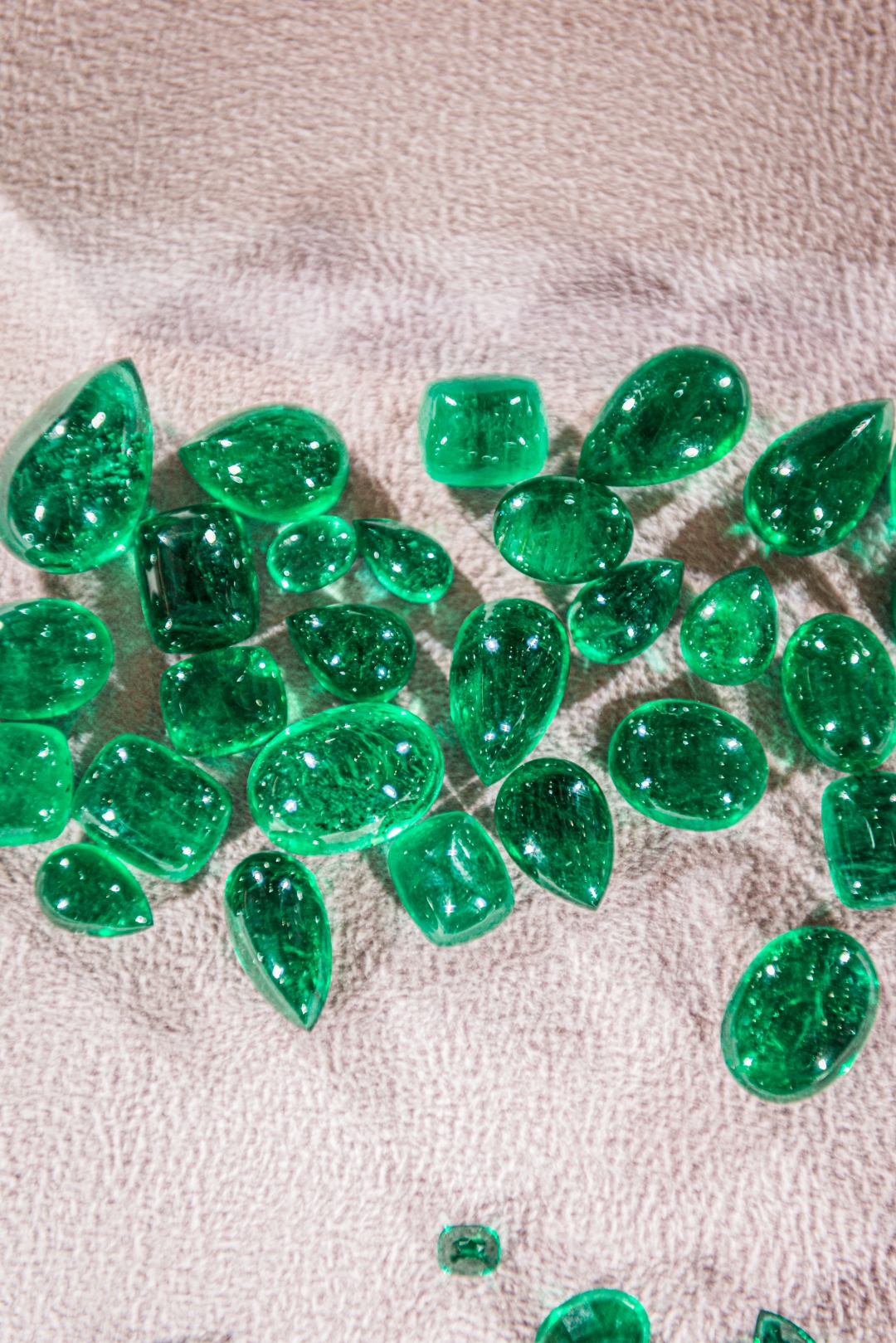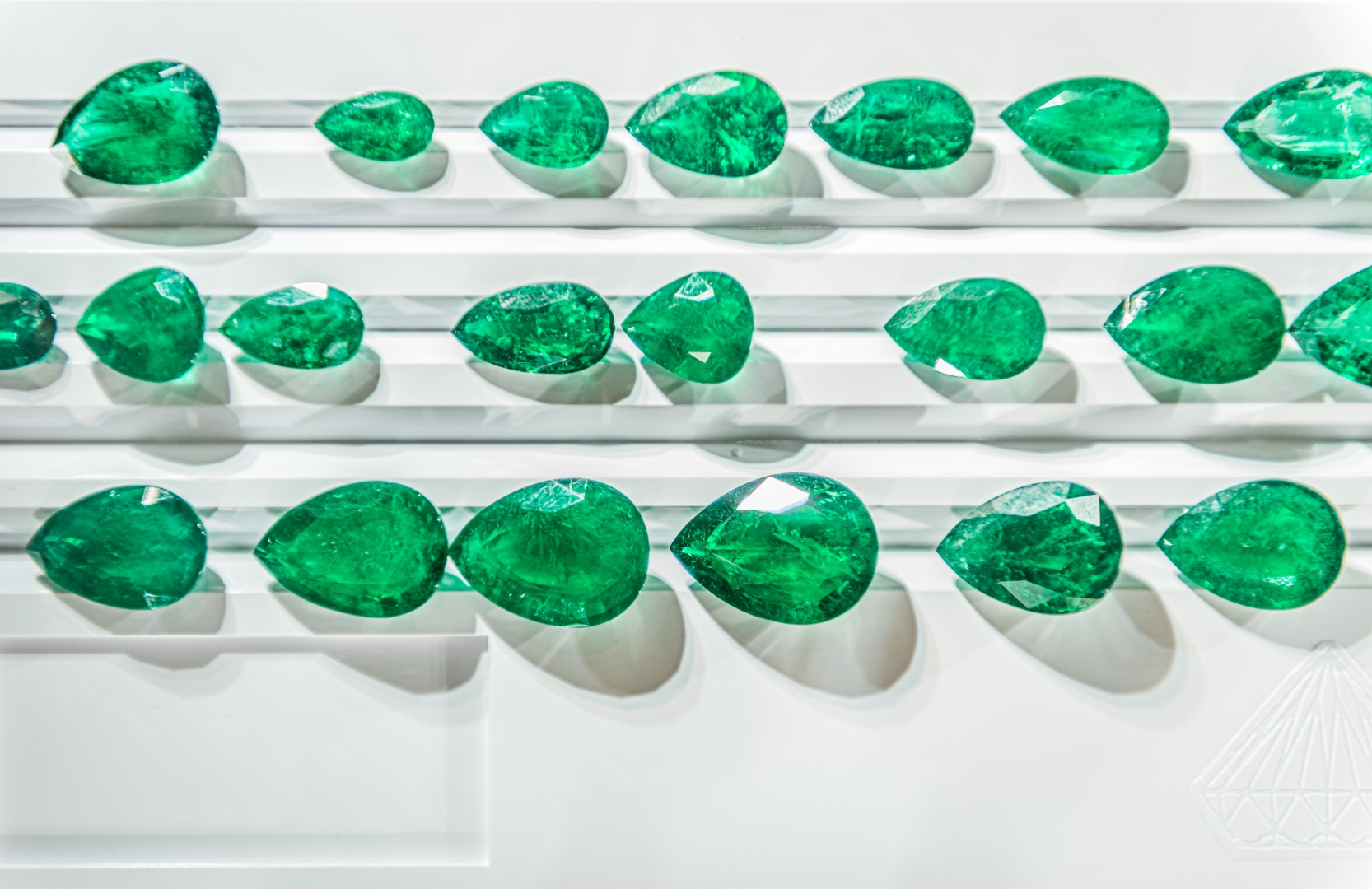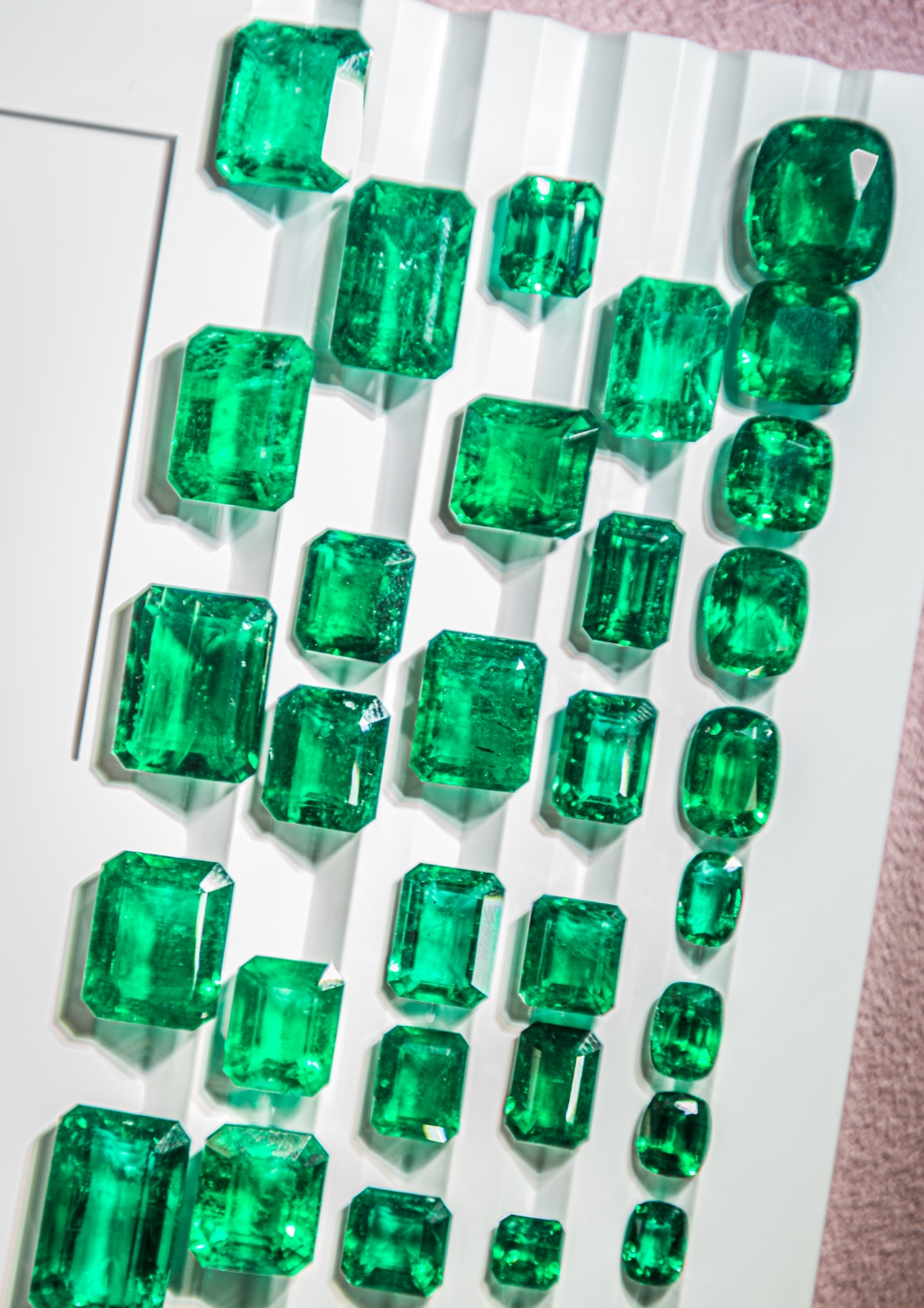 Gemfields is known for its stones being responsibly sourced of course. But, for someone like me, sitting at a desk in Gurgaon, India, I would be lying if I said that I know how this worked. I am entirely clueless.
It would be a cop-out on my part to not mention the other side of gemstone mining. Although, I'm neither an expert in gemstones themselves, nor do I know much about the mining process.
Whenever I think of diamonds and emeralds and rubies and other gemstones, invariably, I'm drawn to the stories of countless human beings who live below the poverty, who actually dig up these pieces of the earth. For million of years, pressure ( and a bunch of the chemical and geological forces ) come together and form these beautiful stones. And then one day, a daily-wage laborer digs up a golden green crystal that is valued at over 2 Million Pounds in the ROUGH.
The Zambian High Commissioner to India, Judith Kangoma Kapijimpanga, who was present at the unveiling, said as much, when she exhorted Diacolor to not just buy these crystals from Zambia but to also set up a Gemstone Polishing Unit at that location. This will not only provide employment opportunities to the Zambian locals but will also benefit Diacolor because more folks who find these crystals will show up at their door to have the value of the stones increased by cutting and polishing.
It is no wonder India has a dearth of good writers. It involves a LOT of research before one can put down a single written word. I've skimmed through a few pieces I found on the internet, so that I could find out a bit more about the gemstone mentioned in this piece. Barely scratched the surface. It would be epic if I could actually go on a tour of one of these mines and actually meet the people who make this magic happen. From the people who dig, to those who man the machines that sift, to geologists and veteran emerald miners. Just the portraits from such a trip would be beautiful.
I'm ok with writing but what I'm really good at, is the photos. So here's some more of me and me and my brooch and The Inkalamu!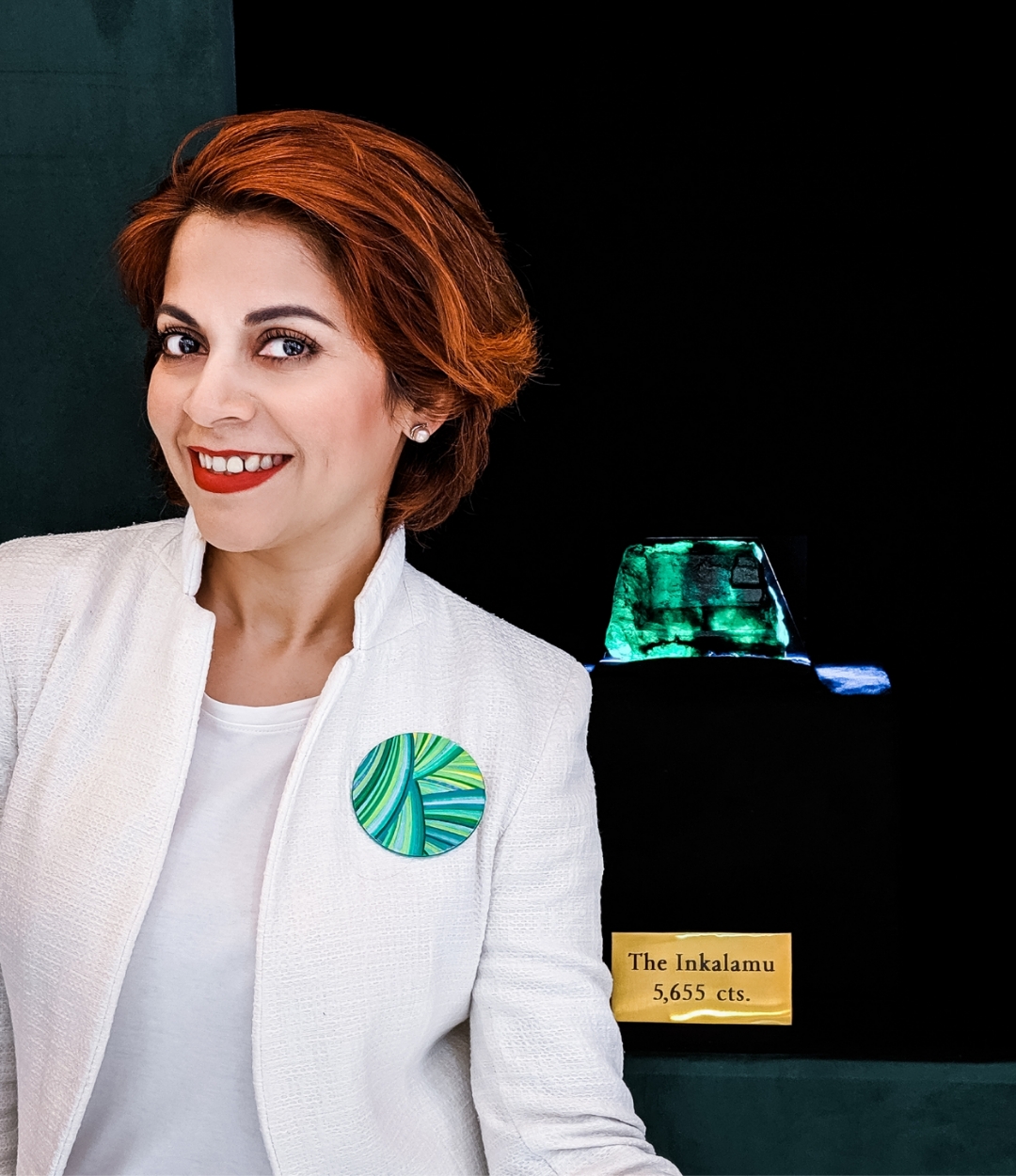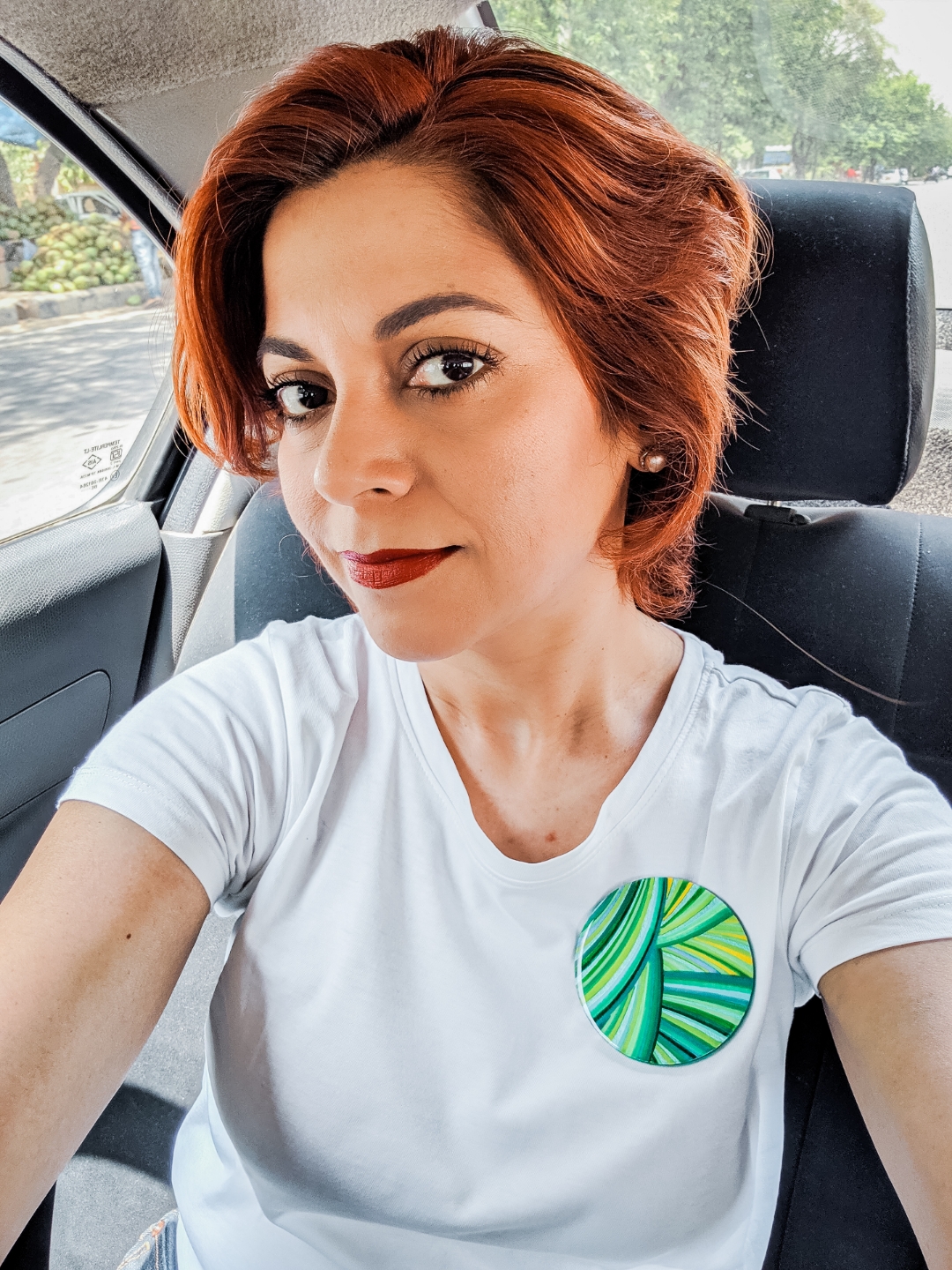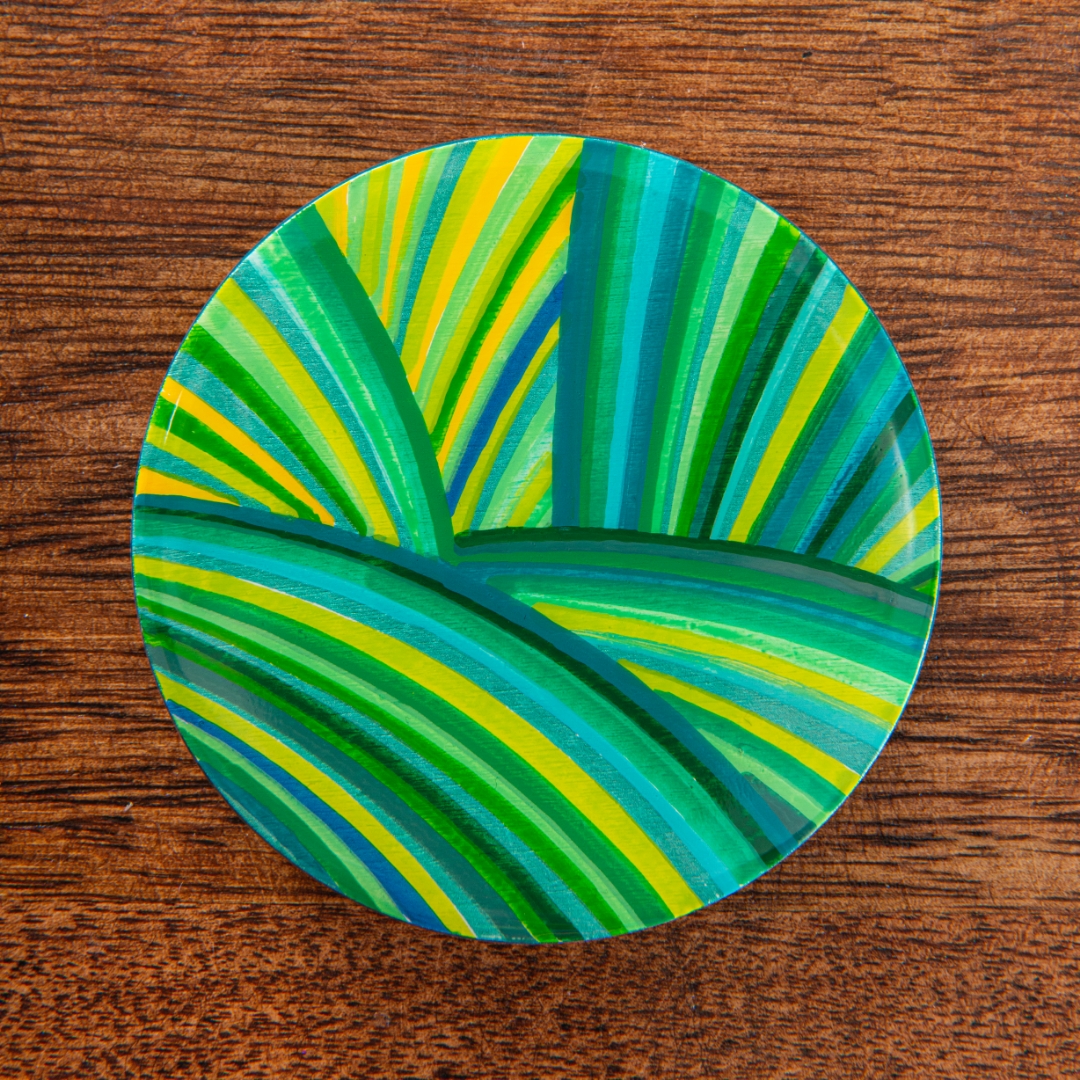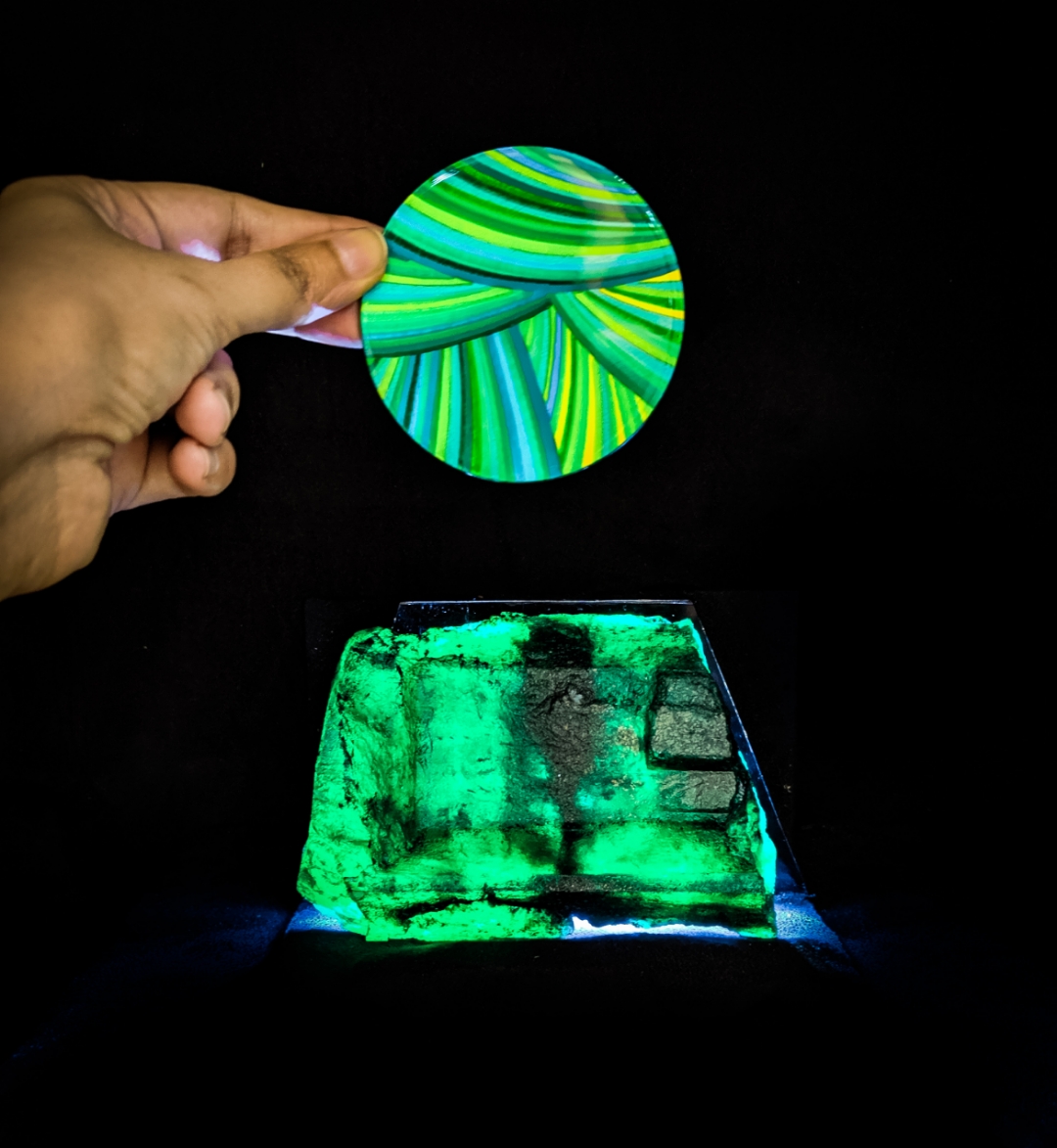 This behemoth will eventually be cut up into wearable pieces. I've read that this piece has nanotechnology built into it, which will enable each smaller stone cut from it to be traced back to the original, including details like what mine it was discovered in, etc.
Thank you for having me over Diacolor and Akshat!