[ WARNING : Very image-heavy post ]

Eight days on the Andaman Islands. Six on Port Blair [ it was a family vacation with 9 people so there really wasn't any consideration for individual preferences – if I had my way, I would spend all eight days at Barefoot Resort, Havelock Island ]. Two blissful days were spent at Barefoot, Havelock and from a not-so-large number of images, the following will tell the entire story of this vacation.

Below: The otherworldly sunrise that greeted us on the Air India flight connecting Delhi-Bhubaneshwar-Port Blair.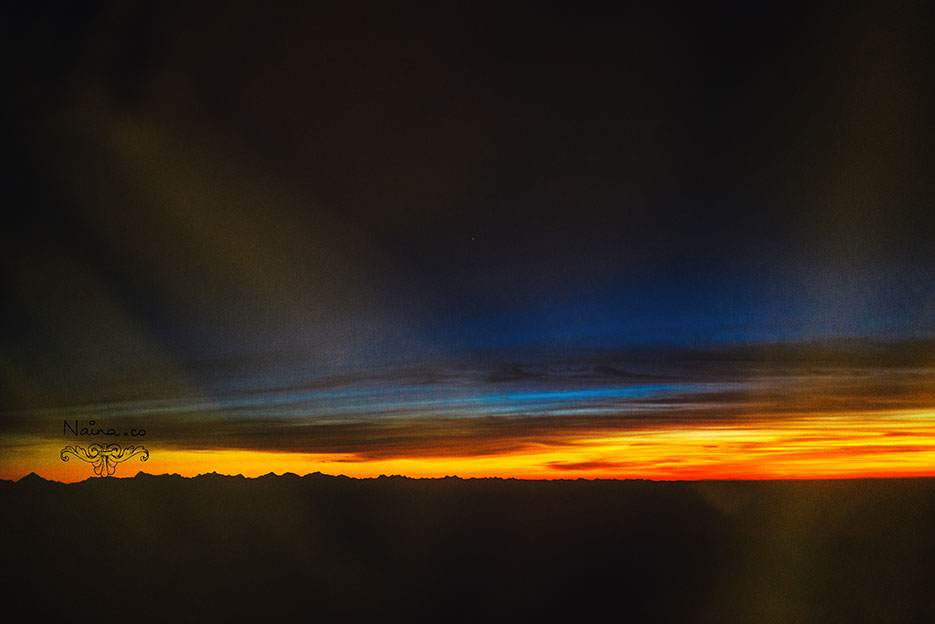 Below: Trees and water were highlights of the trip – no kidding *grin*. These were just outside where we were staying at Port Blair.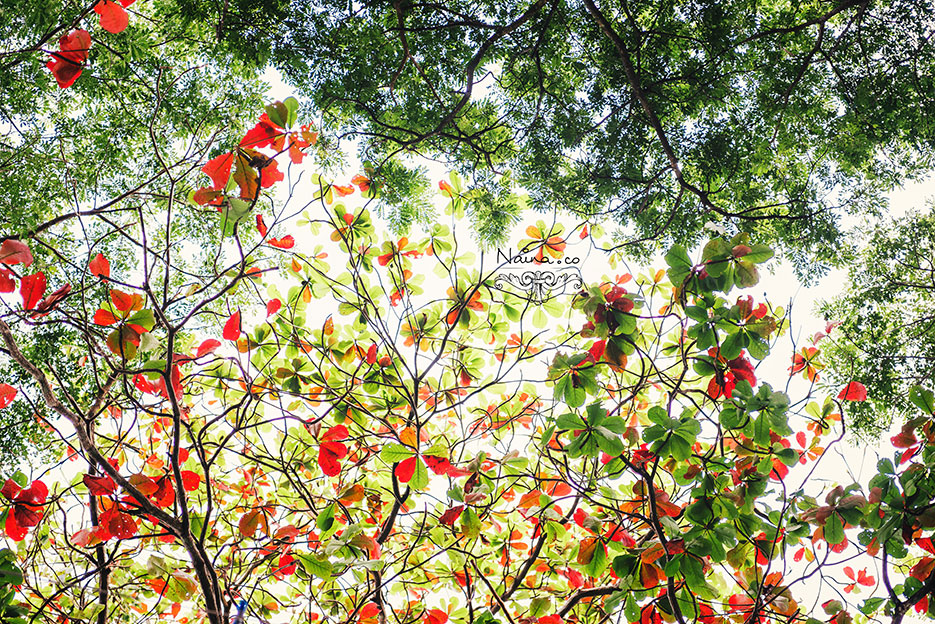 Below: Beautiful native hibiscus rosa flowers were everywhere. This particular bush lined the path next to the Port Blair golf course on our way to the "Nariyal Bageecha", which is a private beach for Armed Forces Personnel.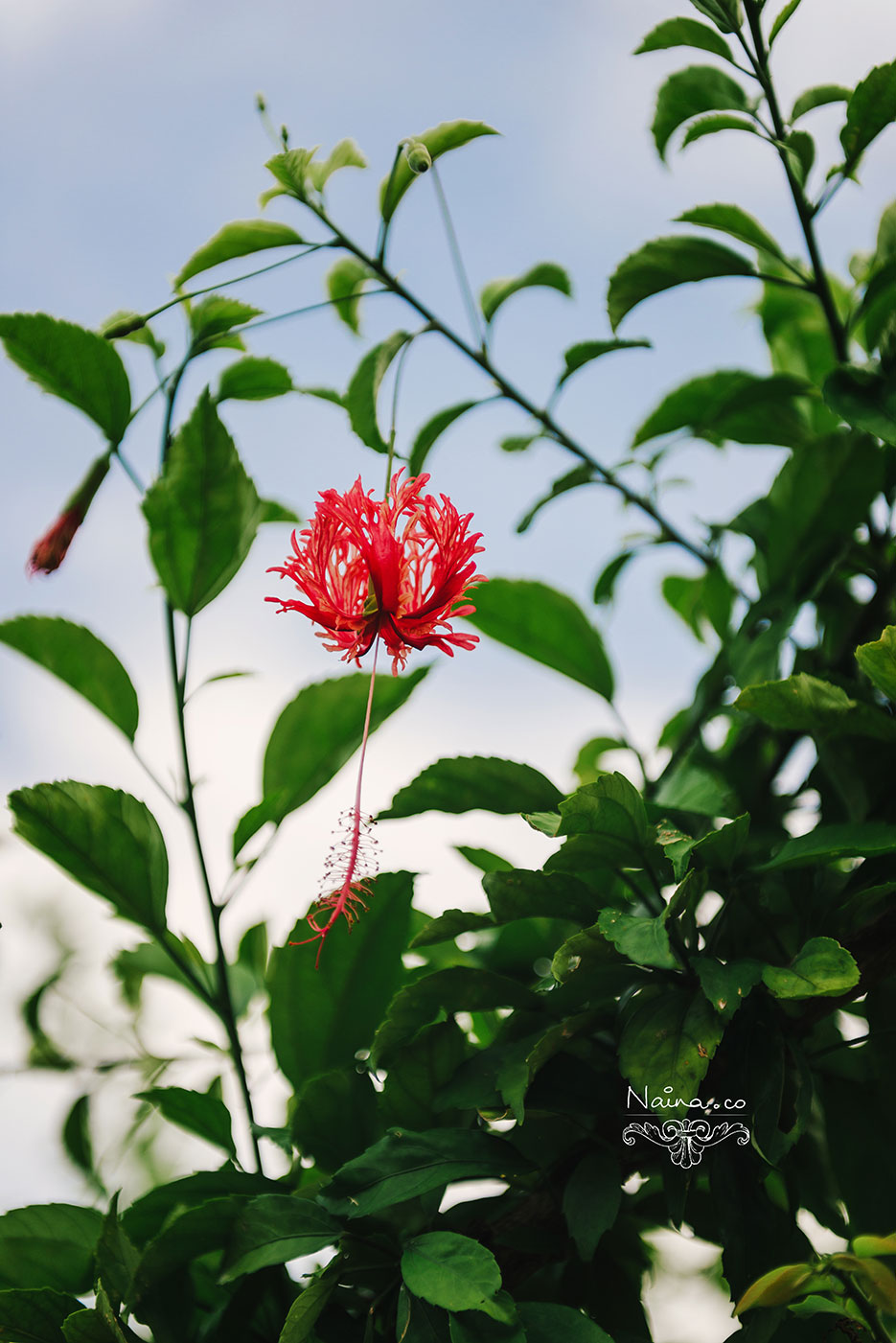 Below: Crab in a shell. At Nariyal Bageecha. A few of us – the fair and tall ones – were mistaken as foreigners and the Military Police personnel actually came over to make sure we weren't. The beach itself was quite rocky – it was low-tide and the vintage Japanese bunkers on the tide line were visible.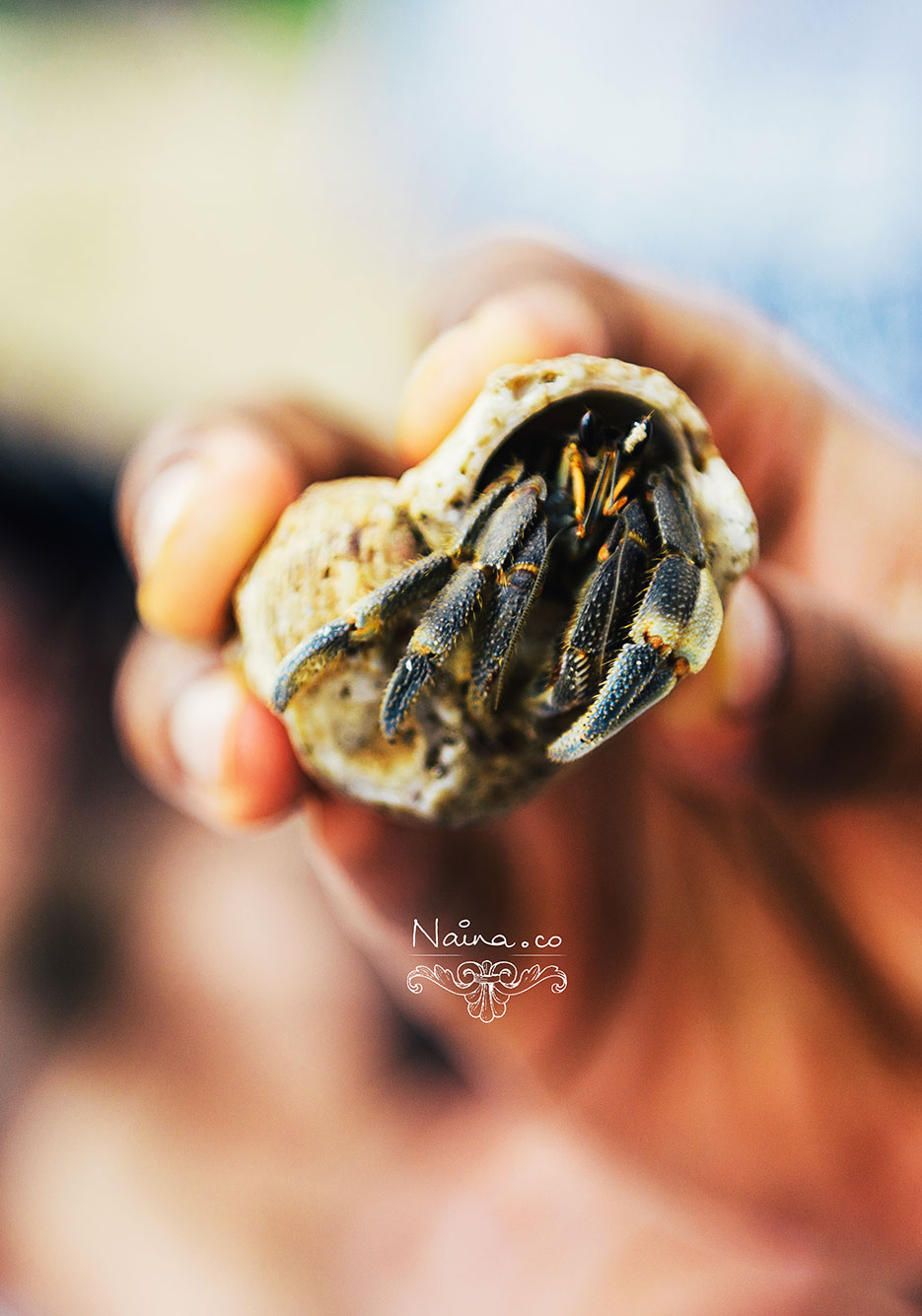 Below: Sunset at Nariyal Bageecha. The coconuts were insanely HUGE. And Rs. 15 a pop. The coconut water in one coconut was almost 500ml.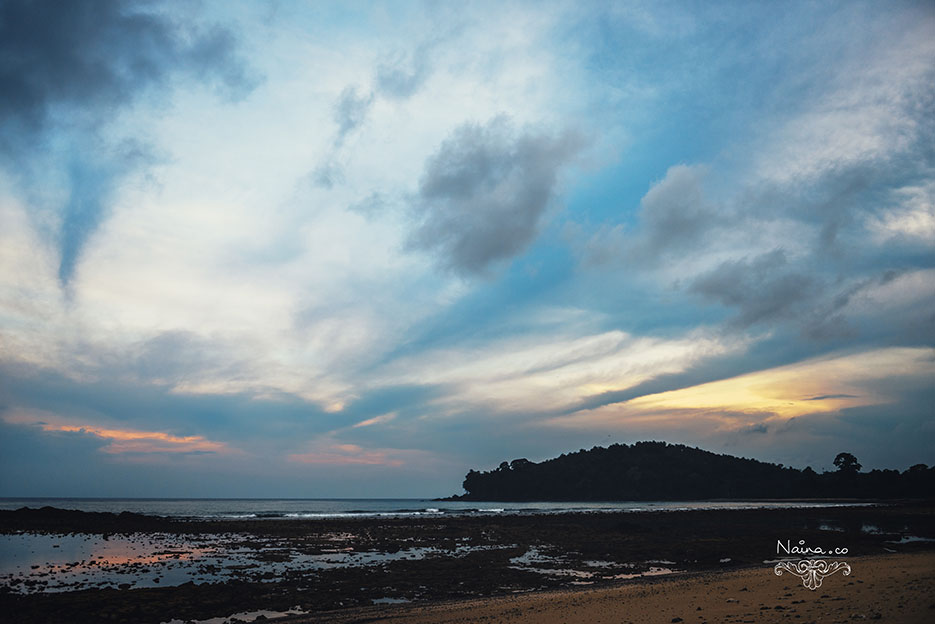 Below: On the walk back from the beach to the room, a view of the Golf Course just after the sun had set.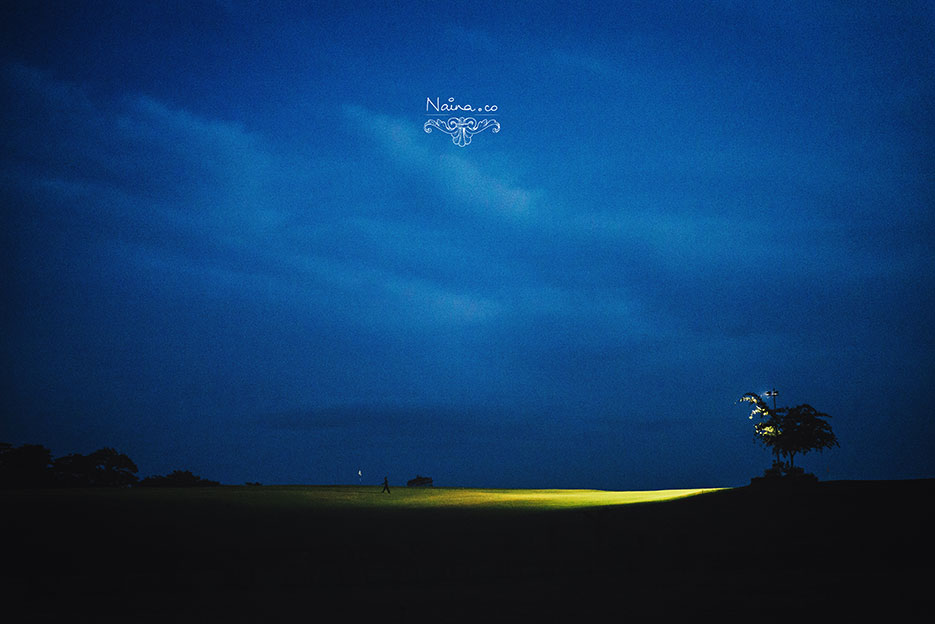 Below: View of the Moon from the terrace of the Seashell Restaurant – one of the few places with decent ambiance in Port Blair. The food was quite terrible though. Food almost all over Andamans is terrible – Havelock has some lovely options though.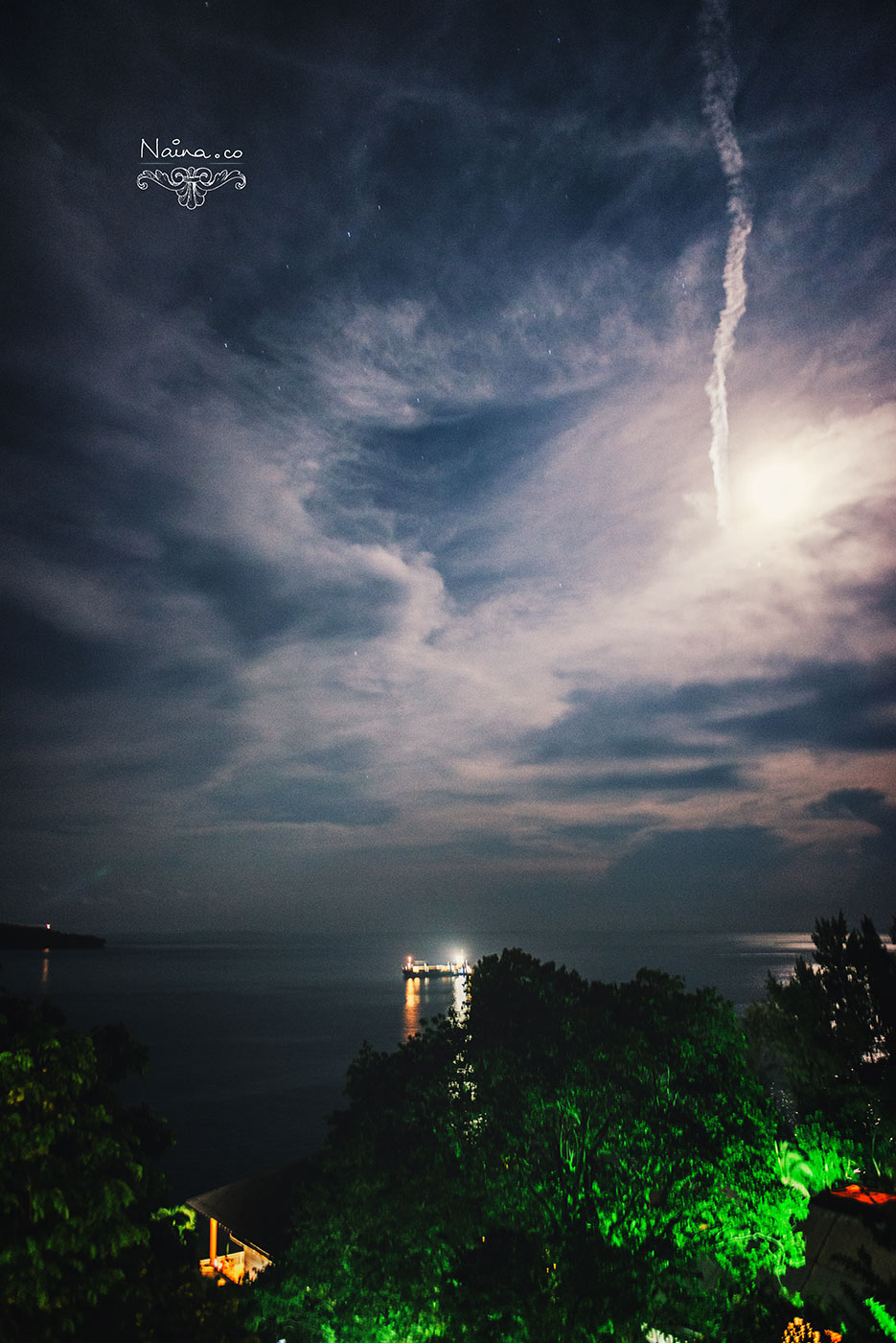 Below: Reflection of the light from the lighthouse. View is still from the terrace of Seashell.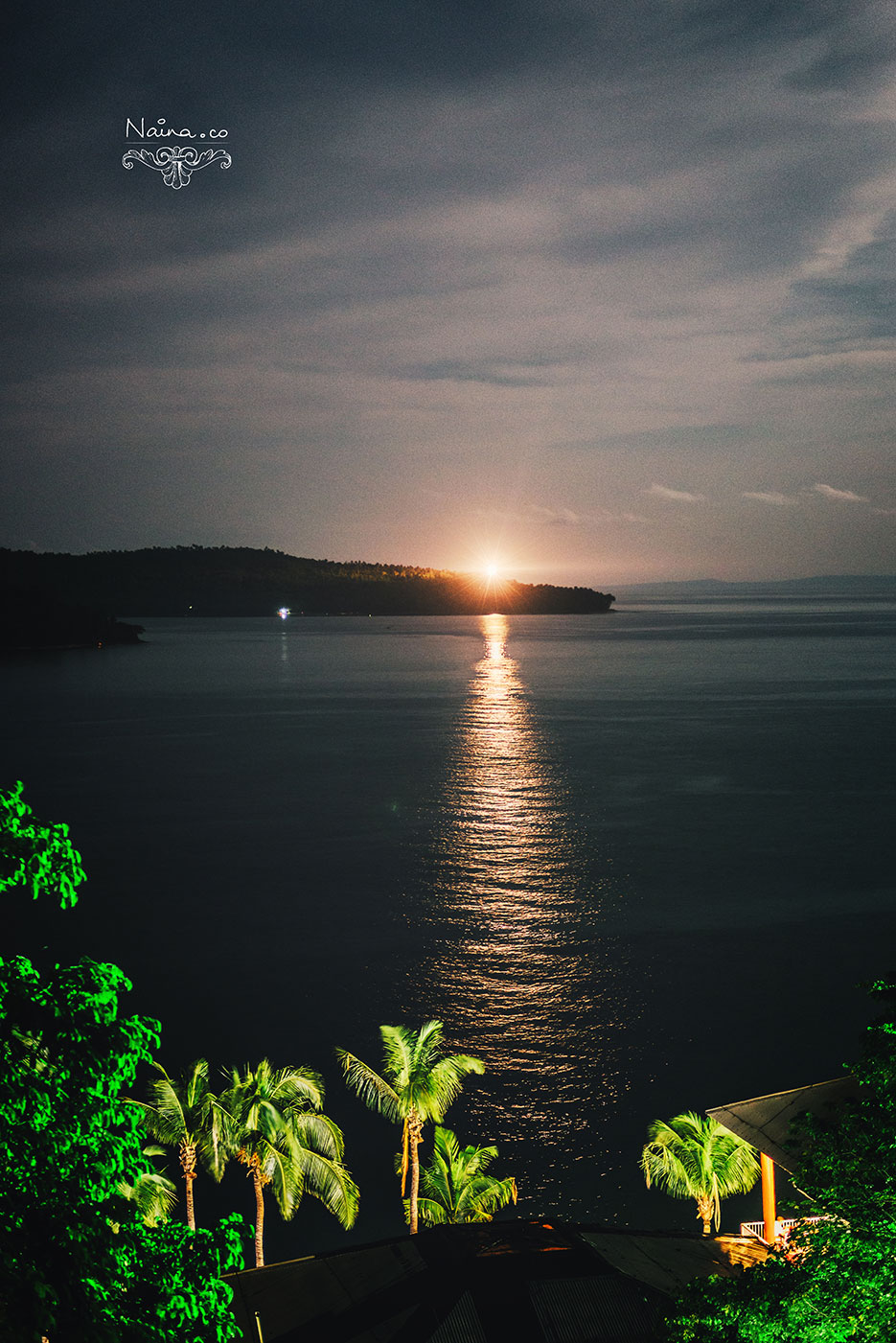 Below: Leaving for Havelock on a catamaran. When I had visited in 1999, there used to be just one ferry that used to take +4 hours from Port Blair to Havelock. On my second visit in 2006, there was a helicopter service [ it's Rs. 4,500 approximately and takes about 8-10 minutes I think – haven't tried it yet ] and the ferry took 2 hours. Now, in 2012, the catamaran took an hour and twenty minutes. The only disadvantage being that you are stuck inside with the air conditioner. Both my previous trips, I had stood on the deck / near railings and squealed delightedly when dolphins were sighted. In the catamaran, I suffered bad television and went to sleep.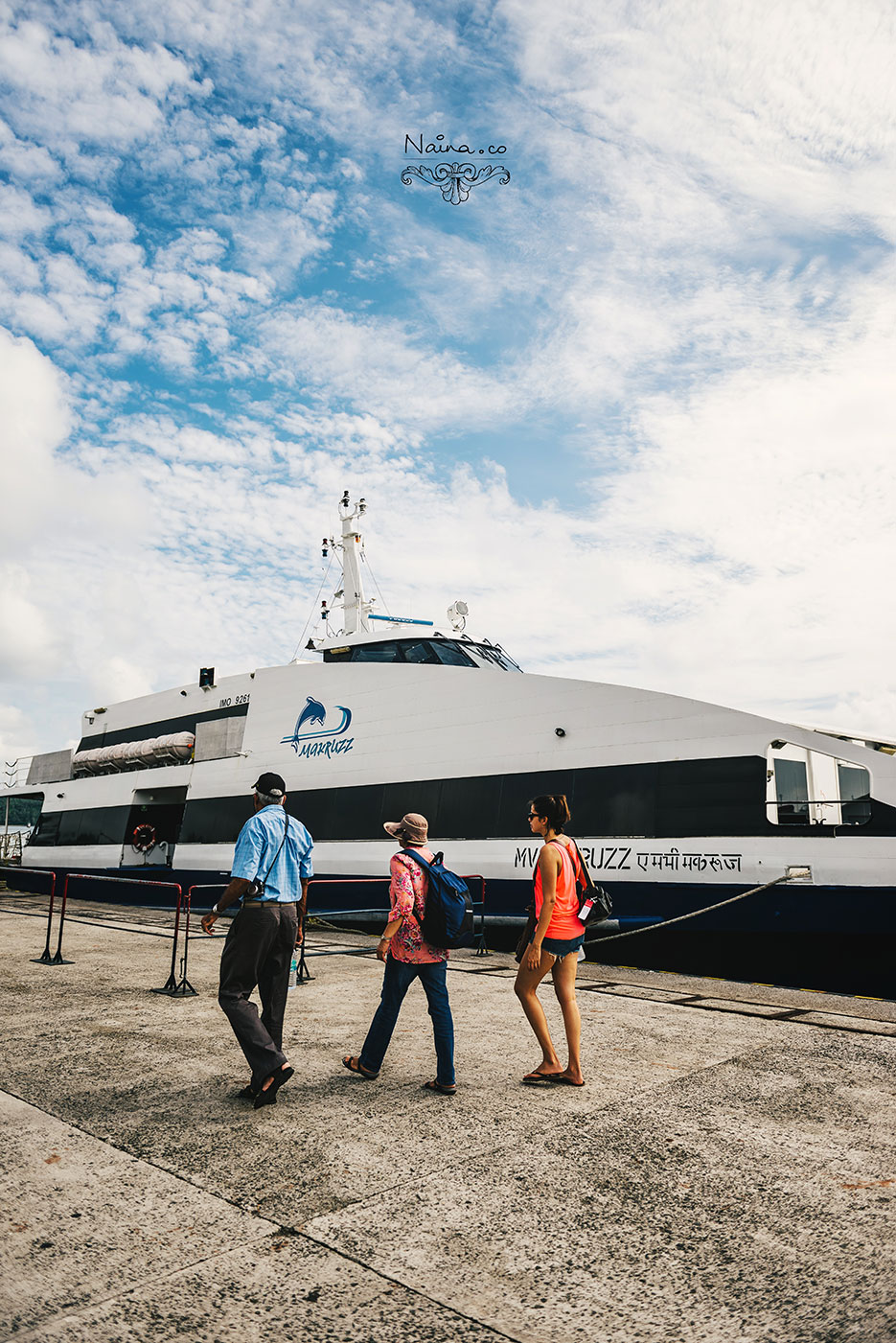 Below: First view of Havelock from the jetty where the catamaran dropped us off.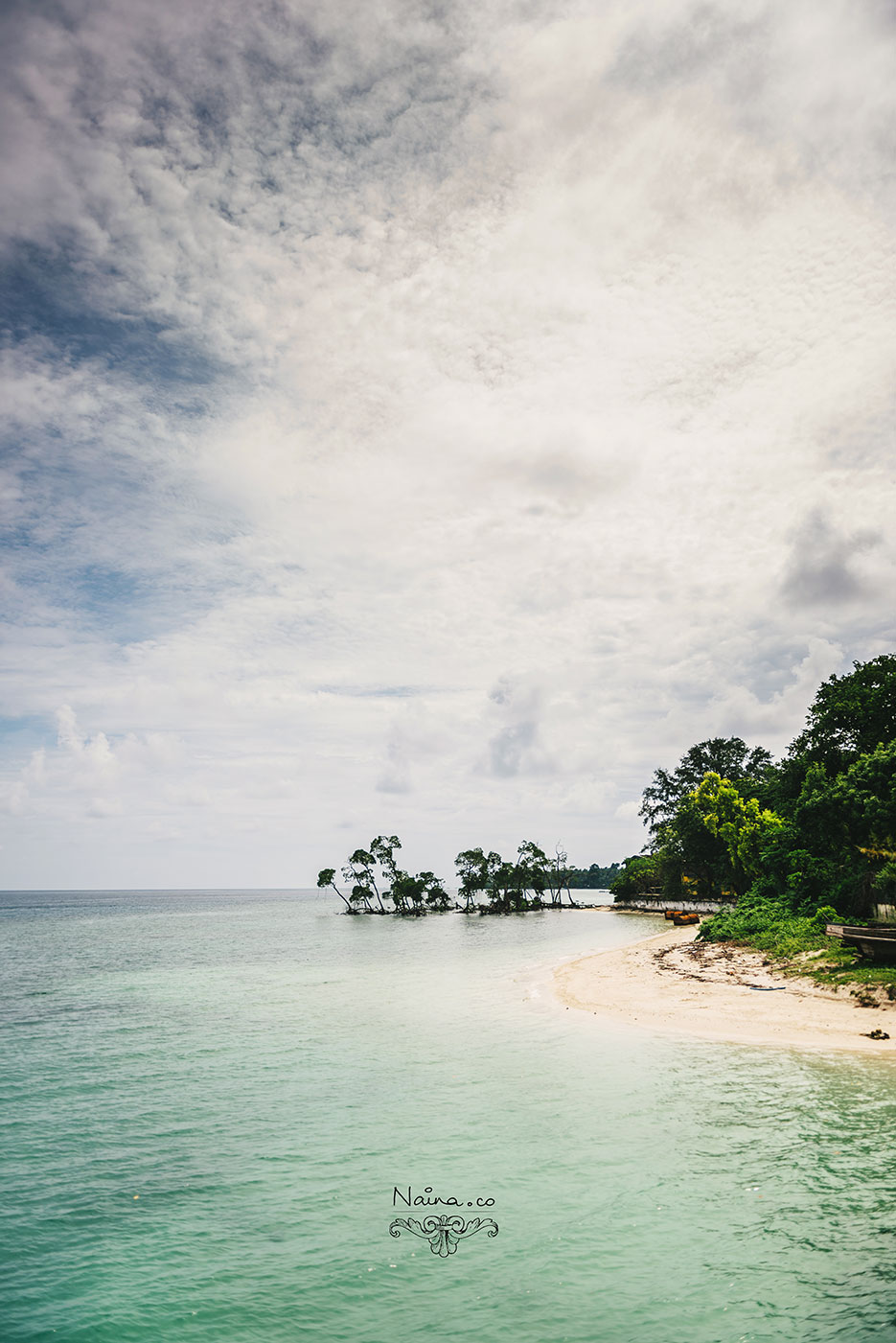 Below: And Radhanagar Beach. Beach no. 6 on Havelock Island. Also home to Barefoot Resort and the loveliest of waves, crystal clear water and lovely sand. As someone commented, the forest looks like something right out of Jurassic Park.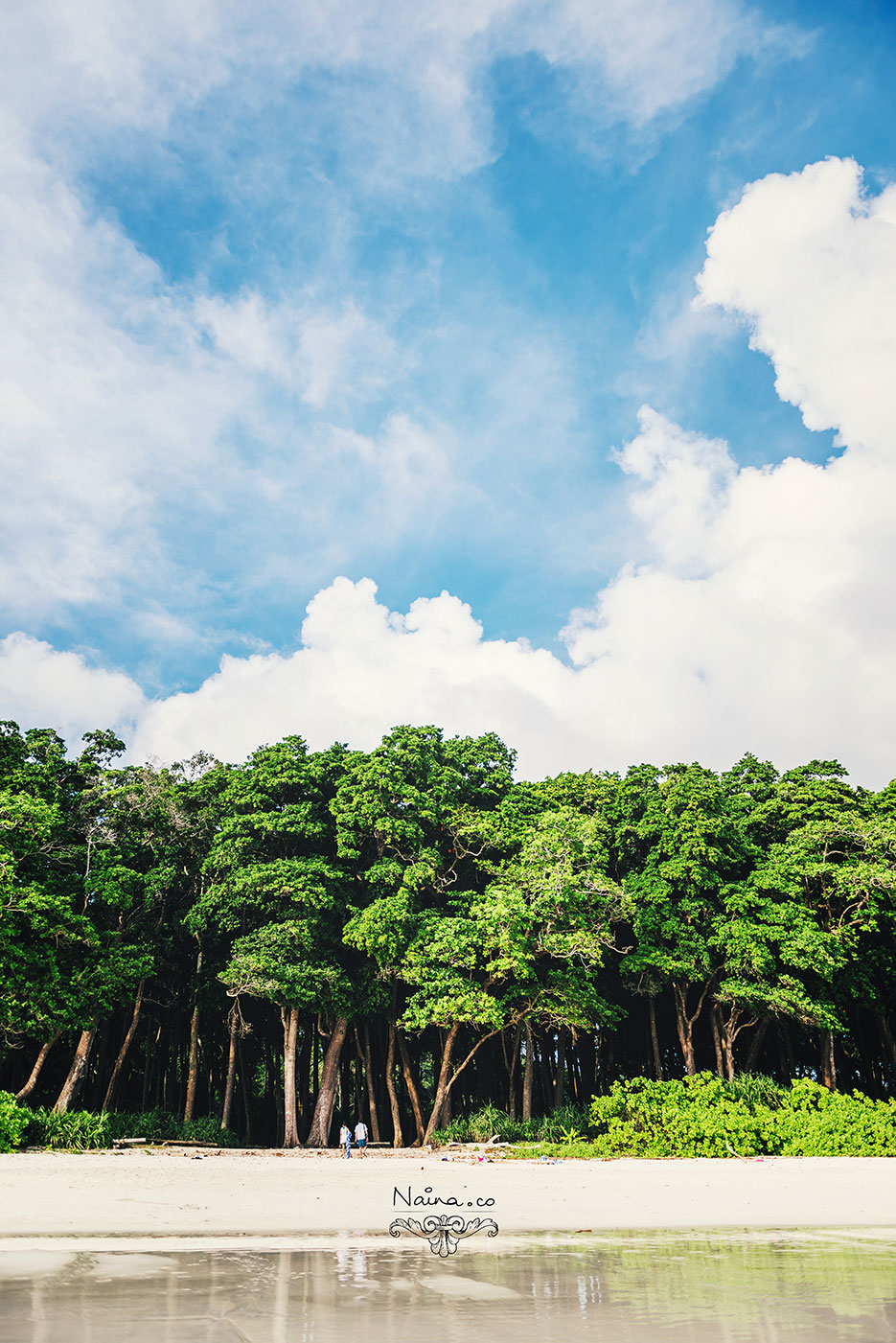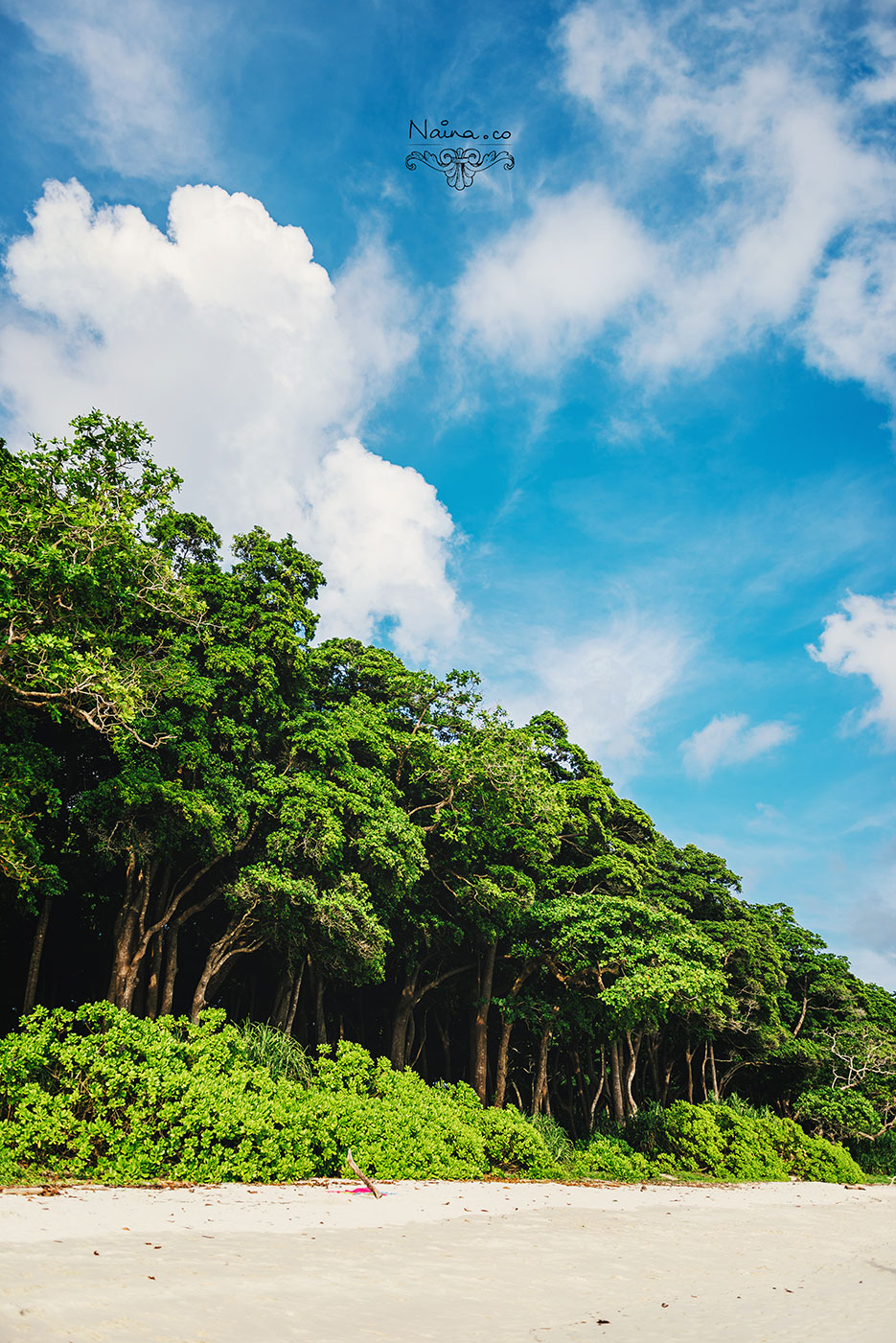 Below: The oldest resident dog at Barefoot Resorts, called "Paani", wouldn't stop barking and when John [ the manager ] walked up to him to pacify it, we discovered he'd found a snake. A non-venomous variety that eats frogs and crabs.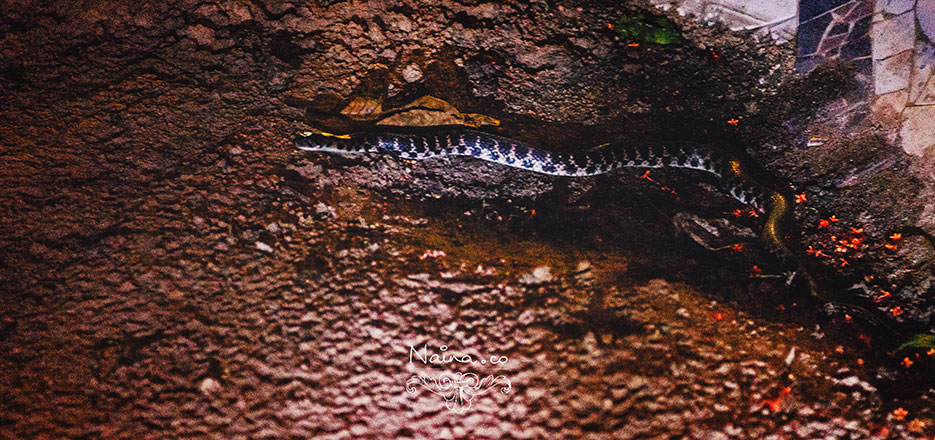 Below: View of the reception area and bar from the restaurant at Barefoot.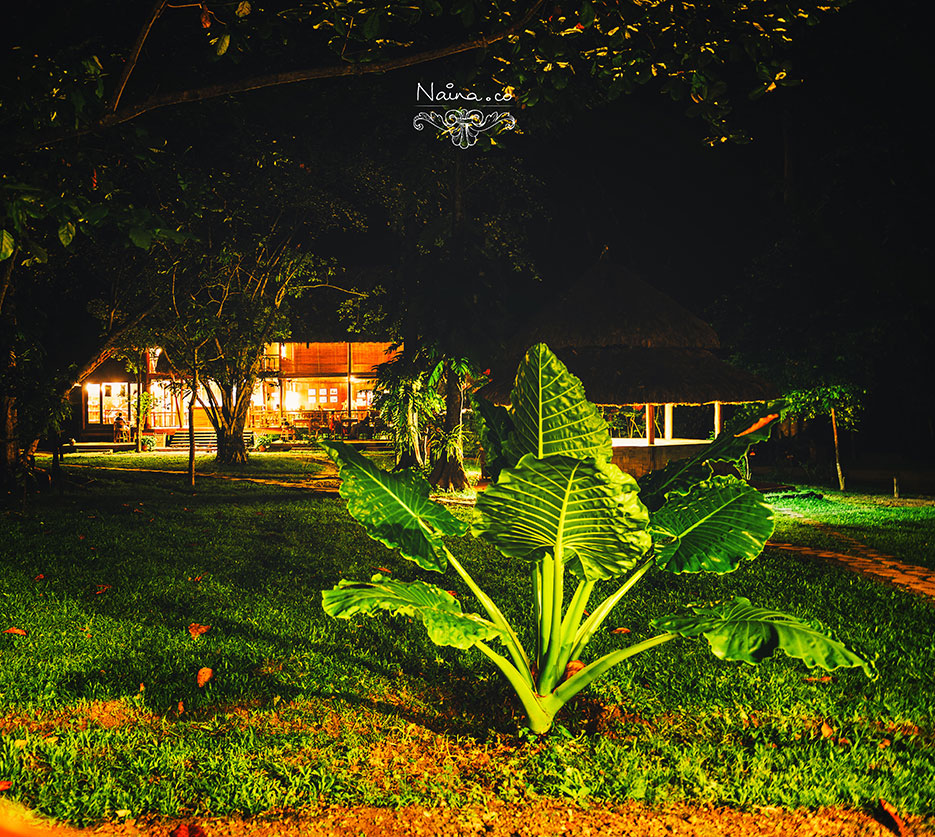 Below: During the day you will find critters no bigger than the size of your thumbnail. At night, however, the sizes can vary from your fist to your head. This one was about the size of two of my fists and we found it while walking toward the beach from Barefoot. It's barely 200 meters and residents are not allowed on the beach post 1800hrs due to Govt. regulations – but I really had to make photos that I'd had in my head since 2006! So @shadeheart and I stuck out our torches and headed out for a bit.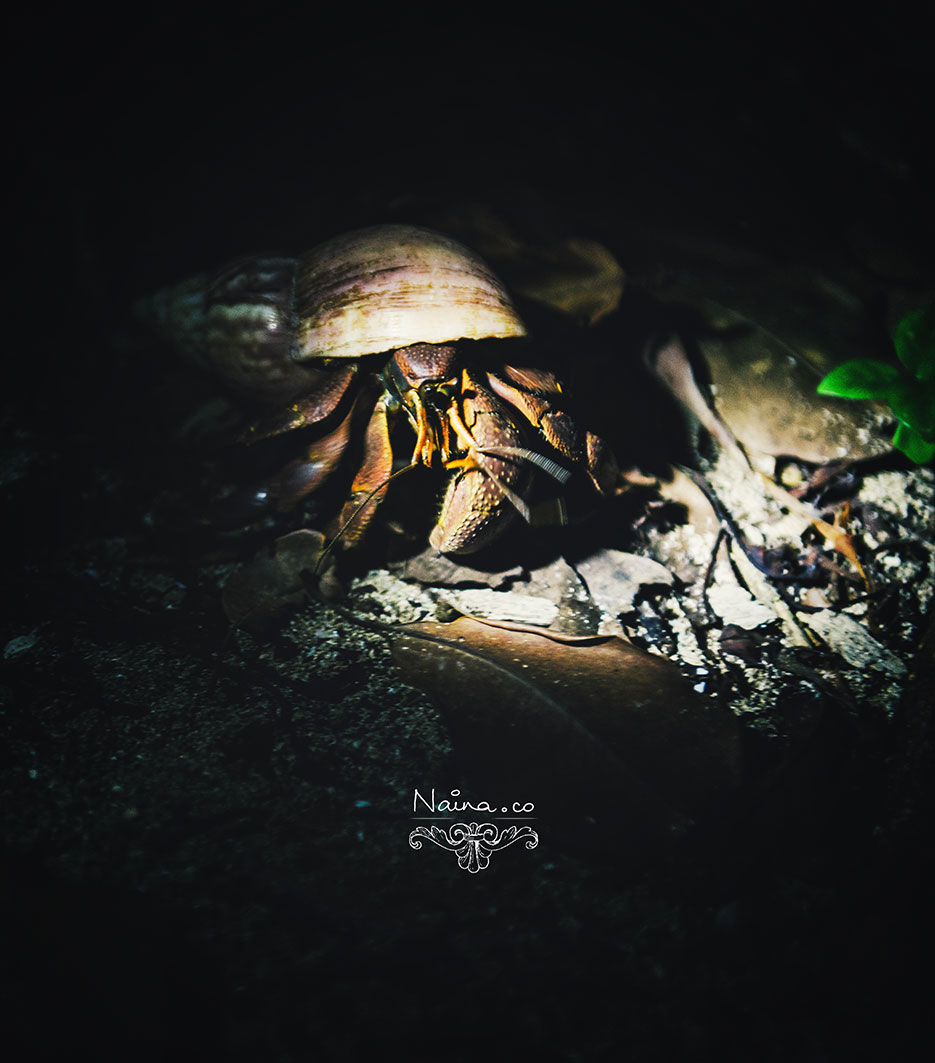 Below: The result of that "heading out" at night was the following four images. [ You see what I was talking about John? Thank you for helping me make this happen. I have more plans too! ]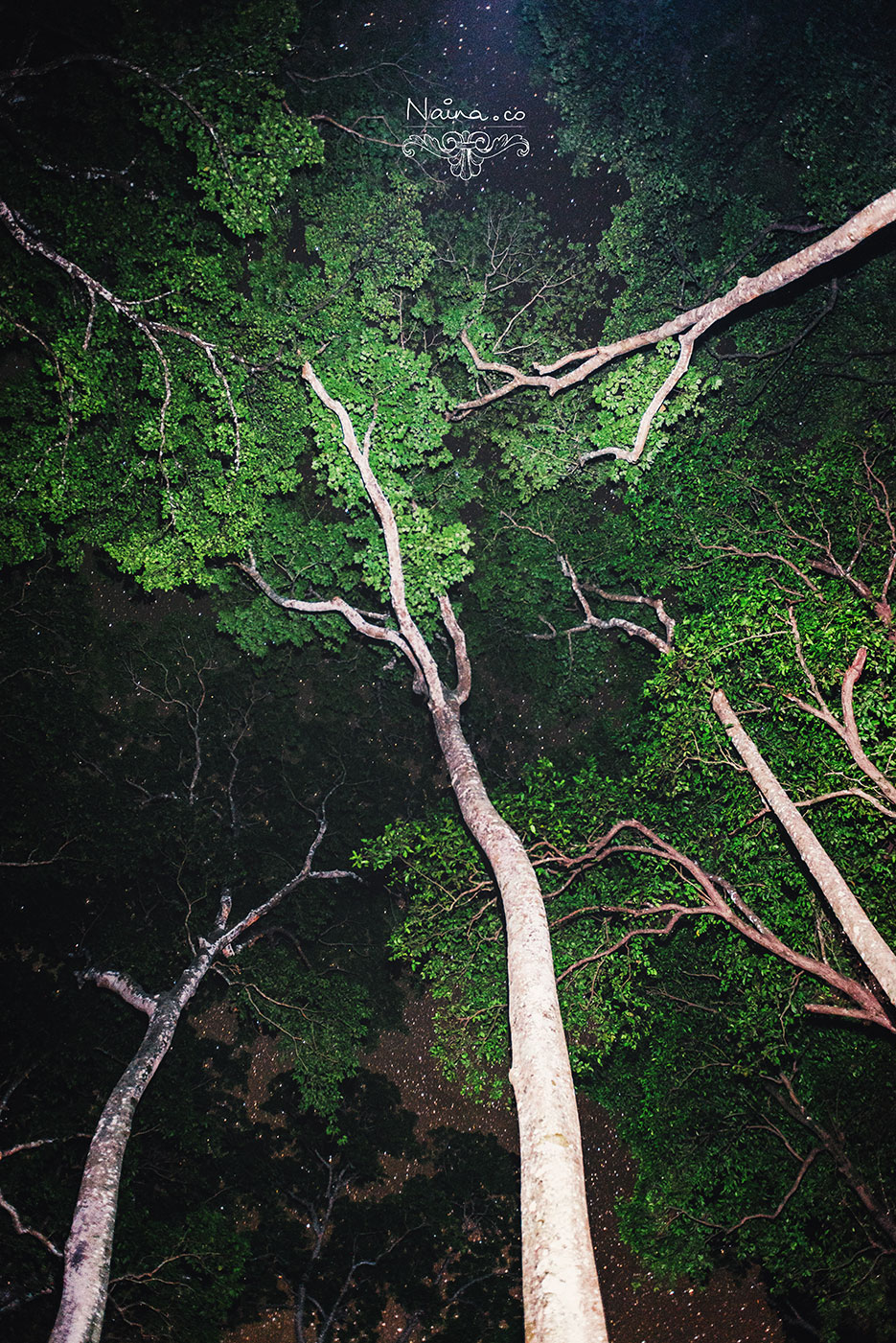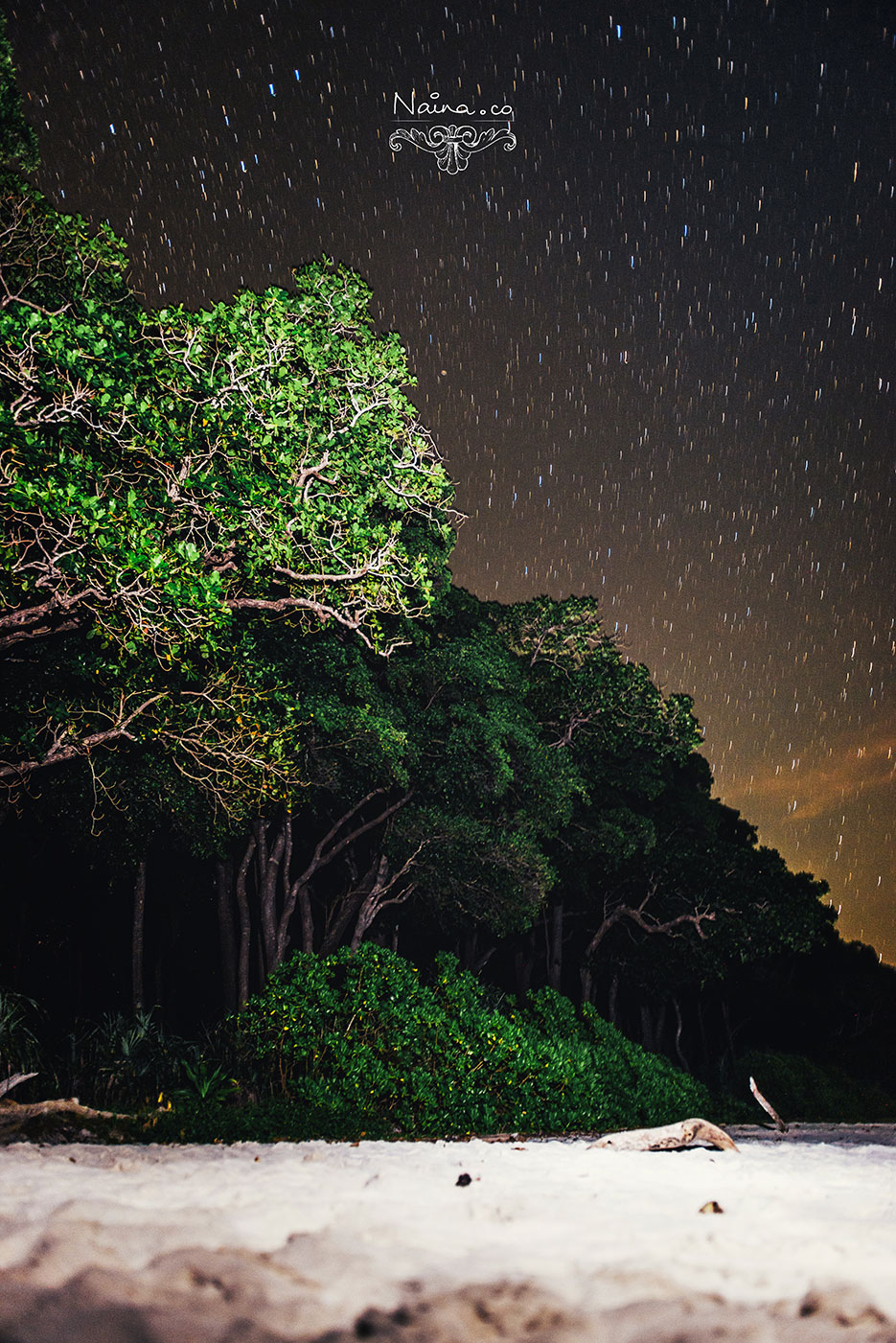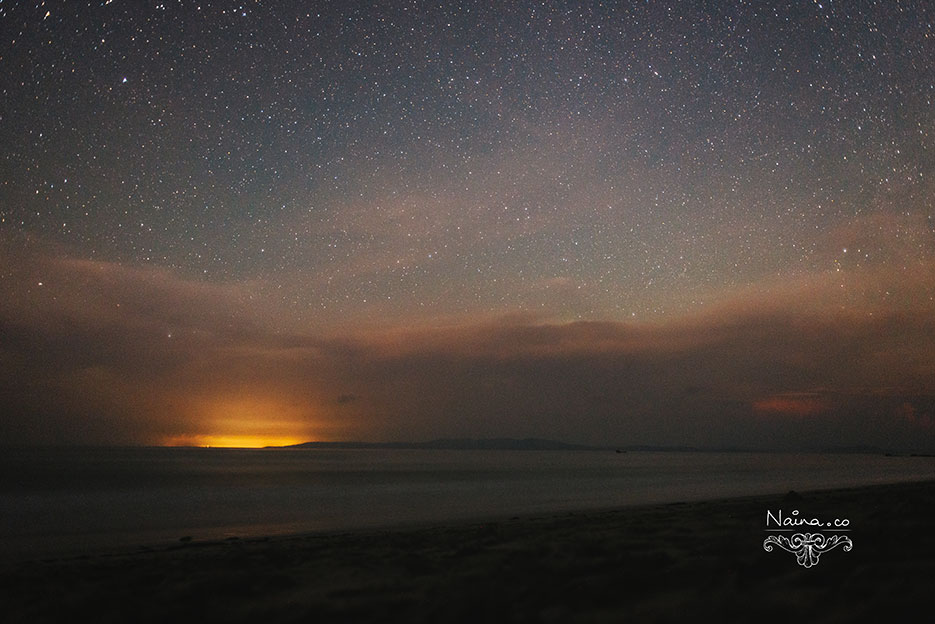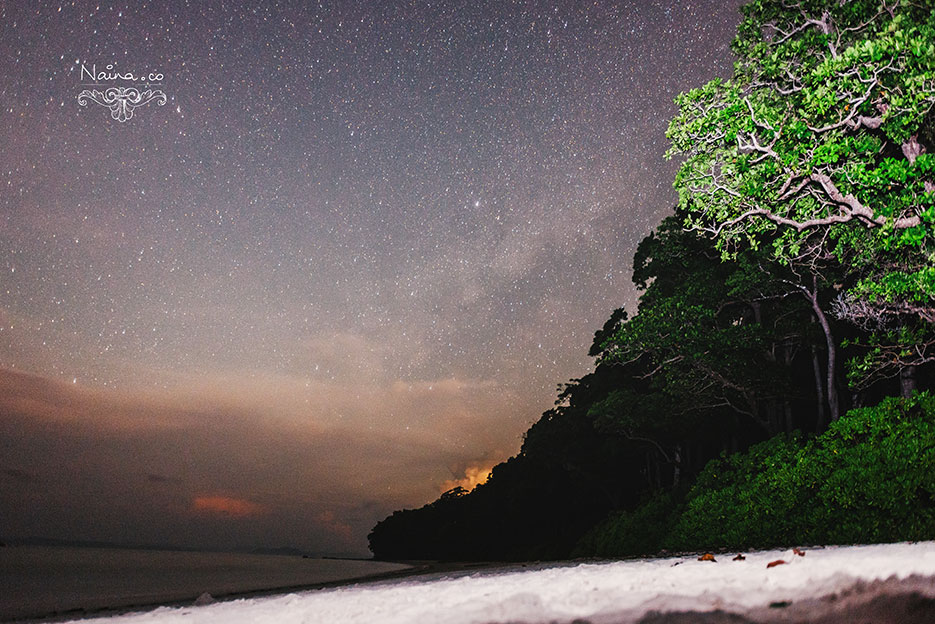 Below: Directions to our rooms. Barefoot is a lovely little place indeed.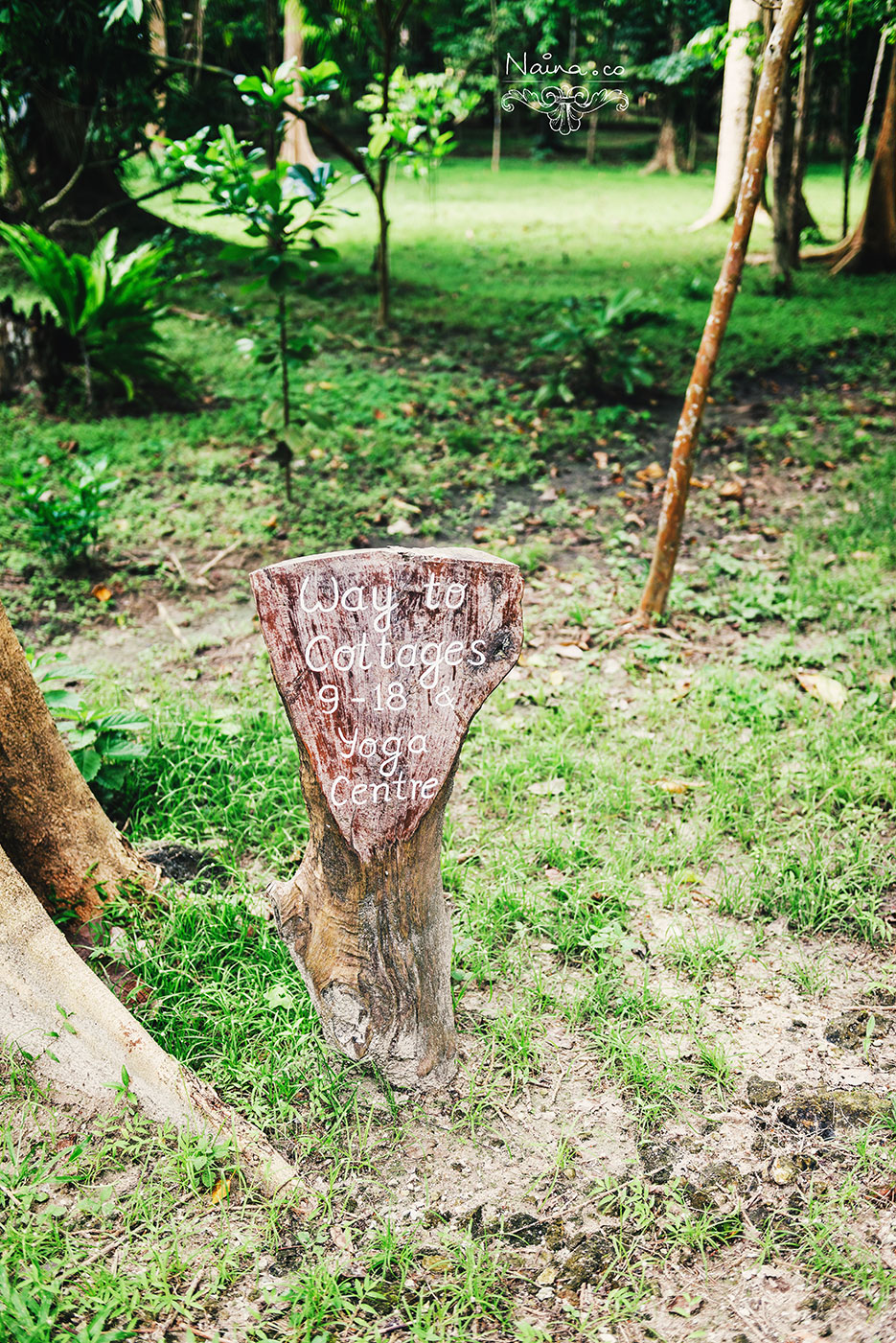 Below: Our room at Barefoot. Double bed plus a lovely bathroom and a couch. No air-conditioning – believe me, you don't need it – especially if you're a beach-baby. Barefoot does have air-conditioned accommodation though.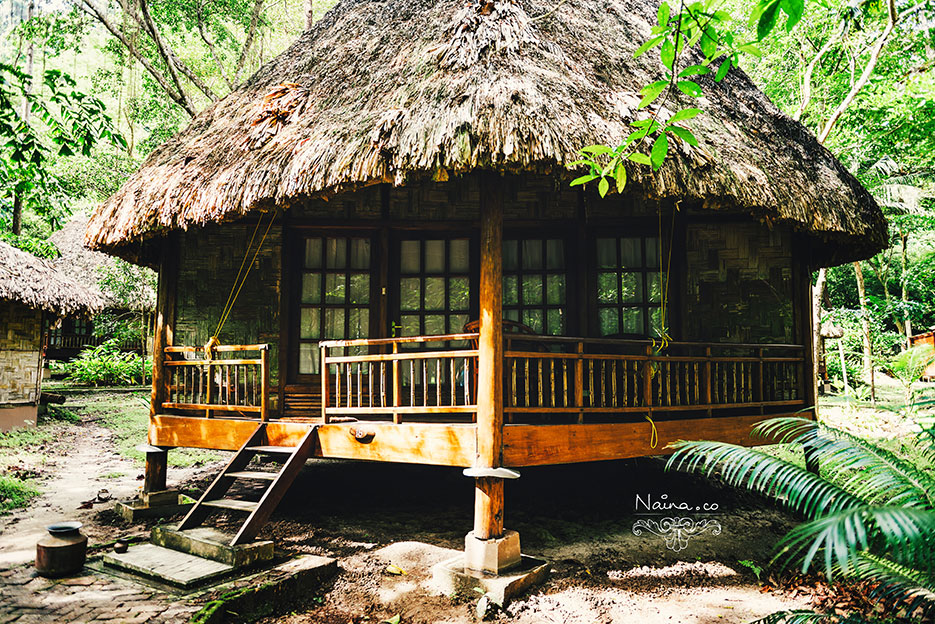 Below: Lovely variety of flora on the Barefoot premises. They've grafted Orchids too!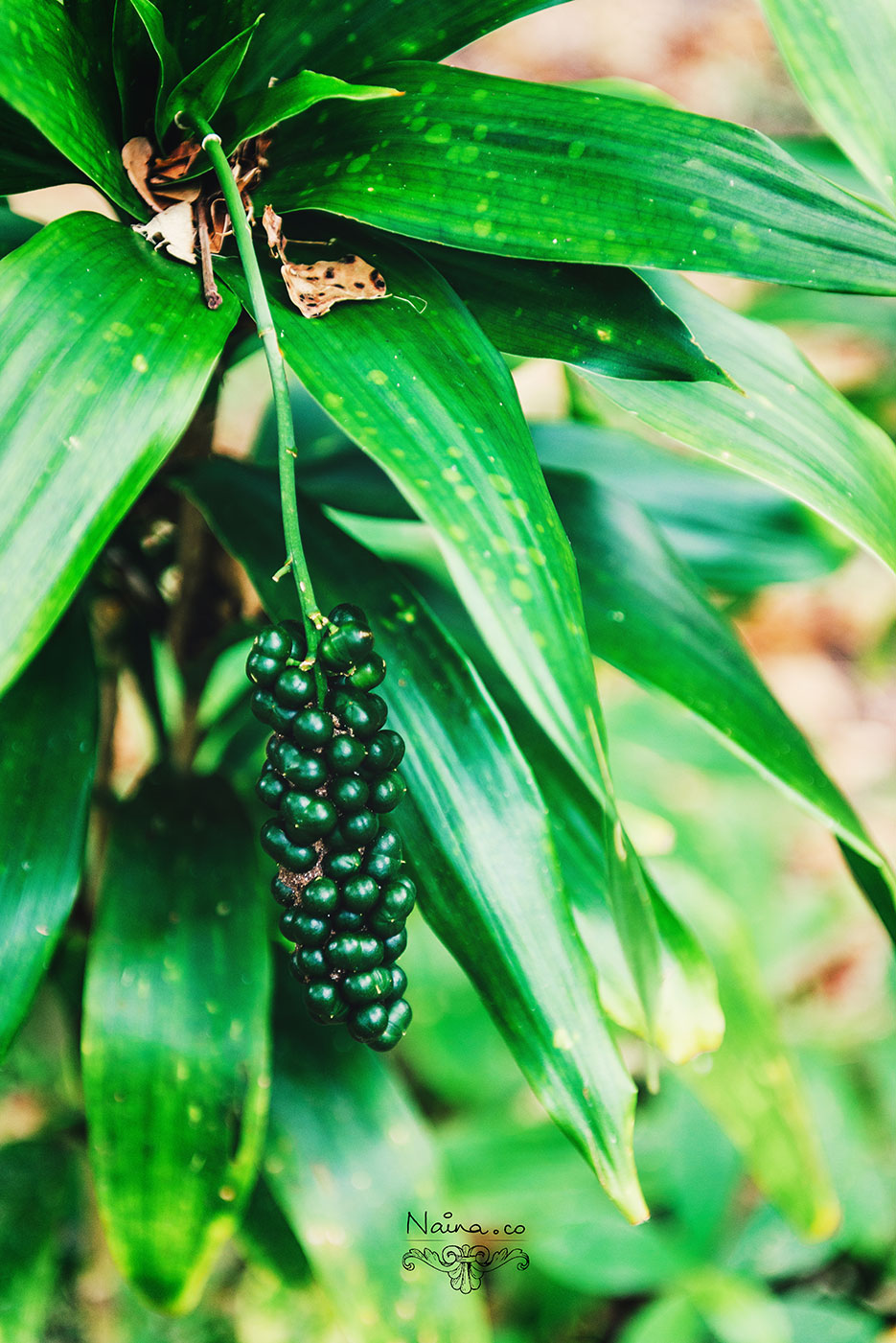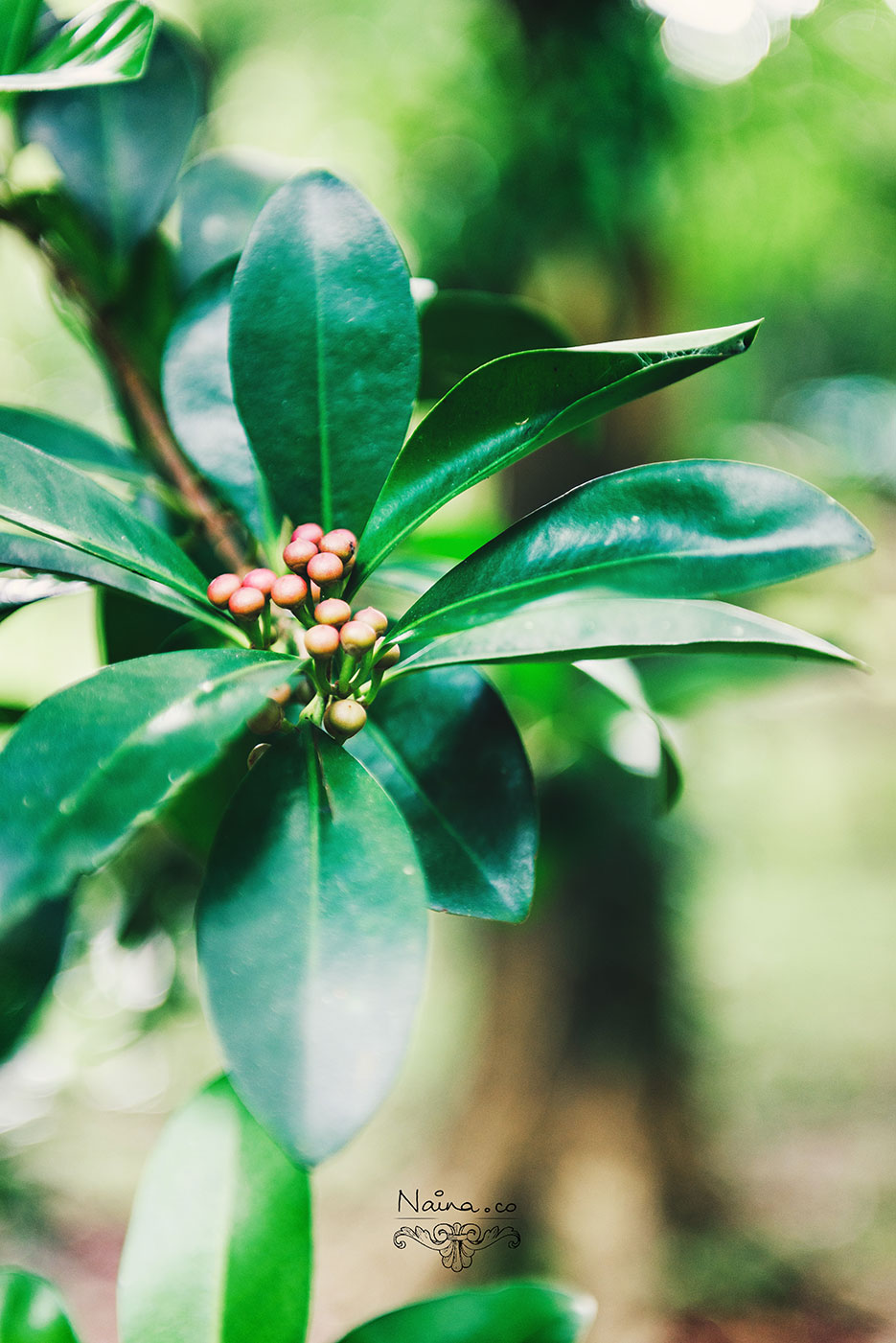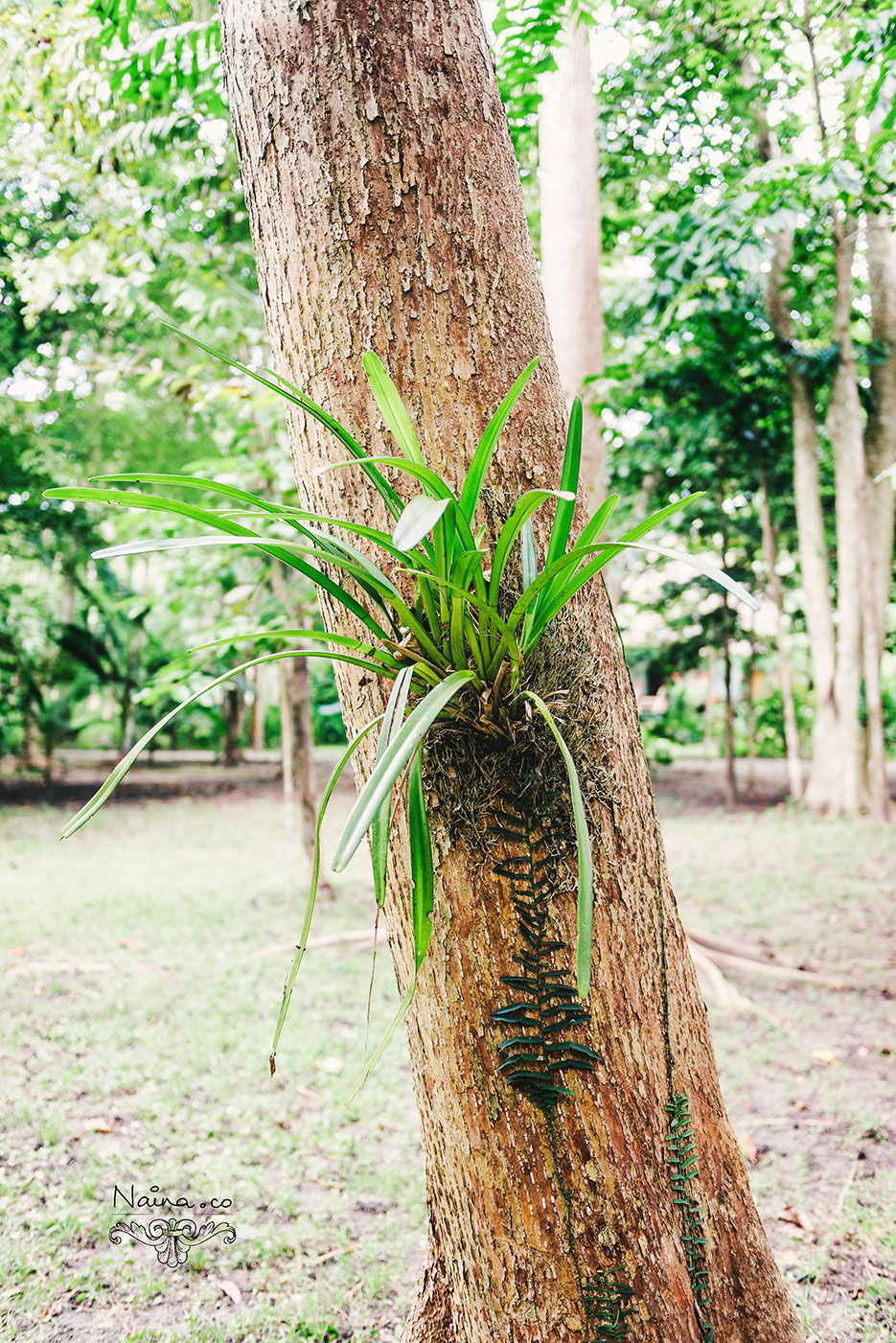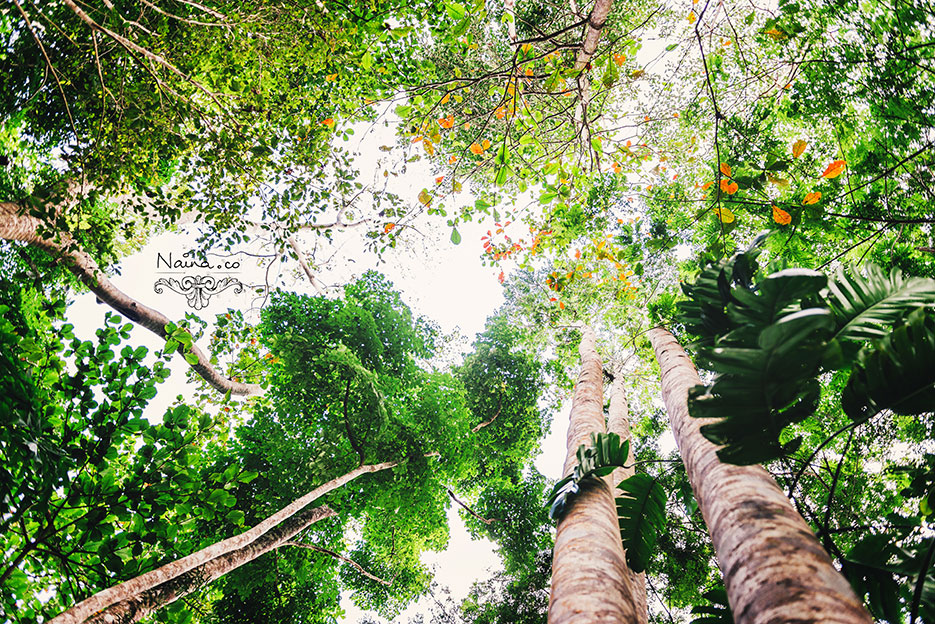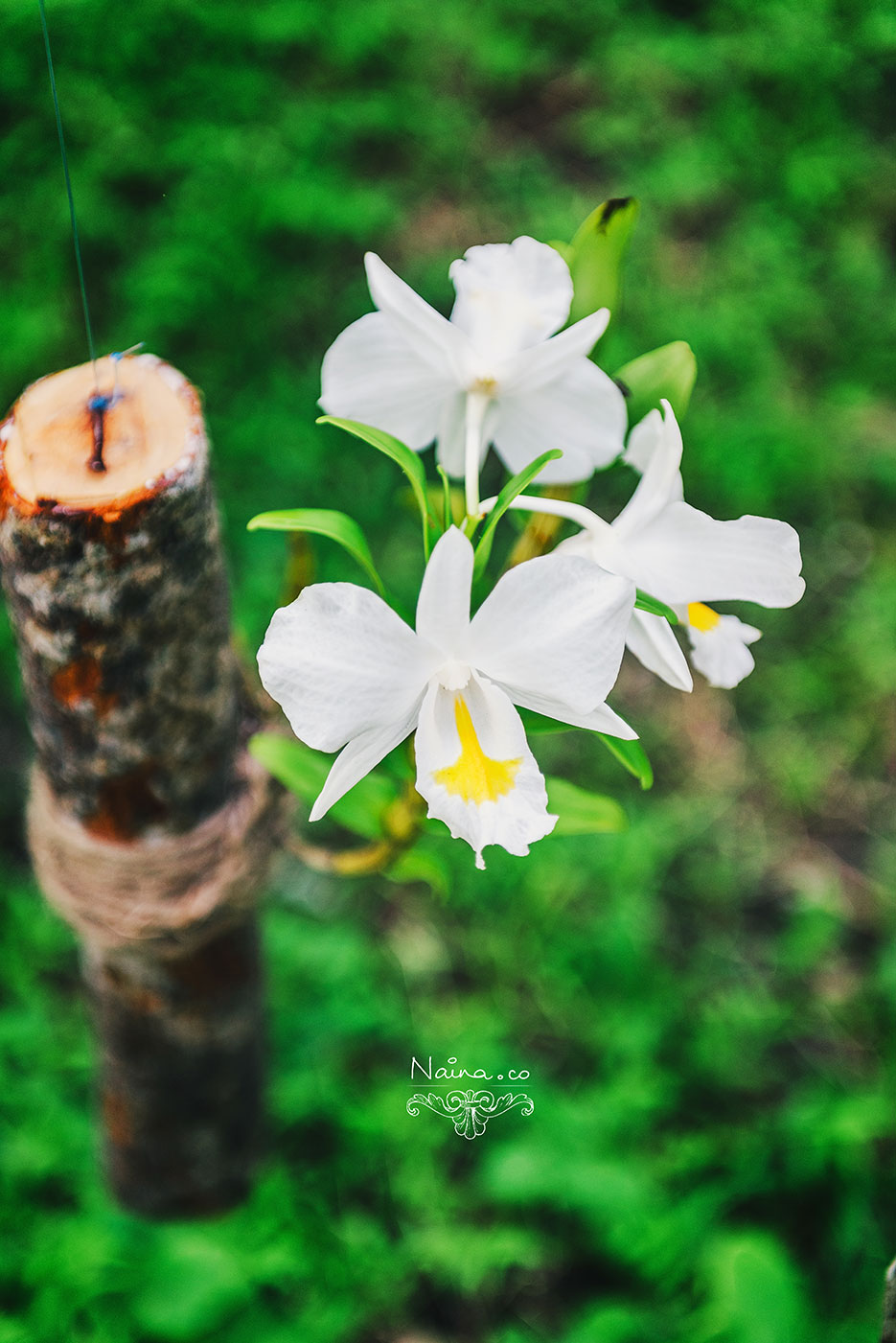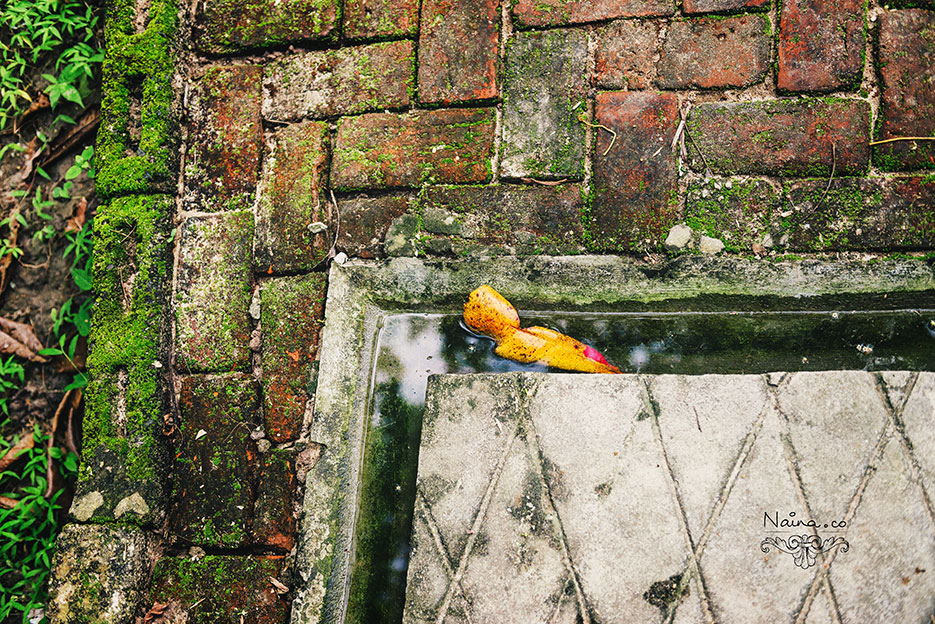 Below: I know it's a weird way to show a wave but I like it.

Below: Radhanagar beach isn't all sand. Walk along it towards the right and there's rocky patches that are visible during high and low tide.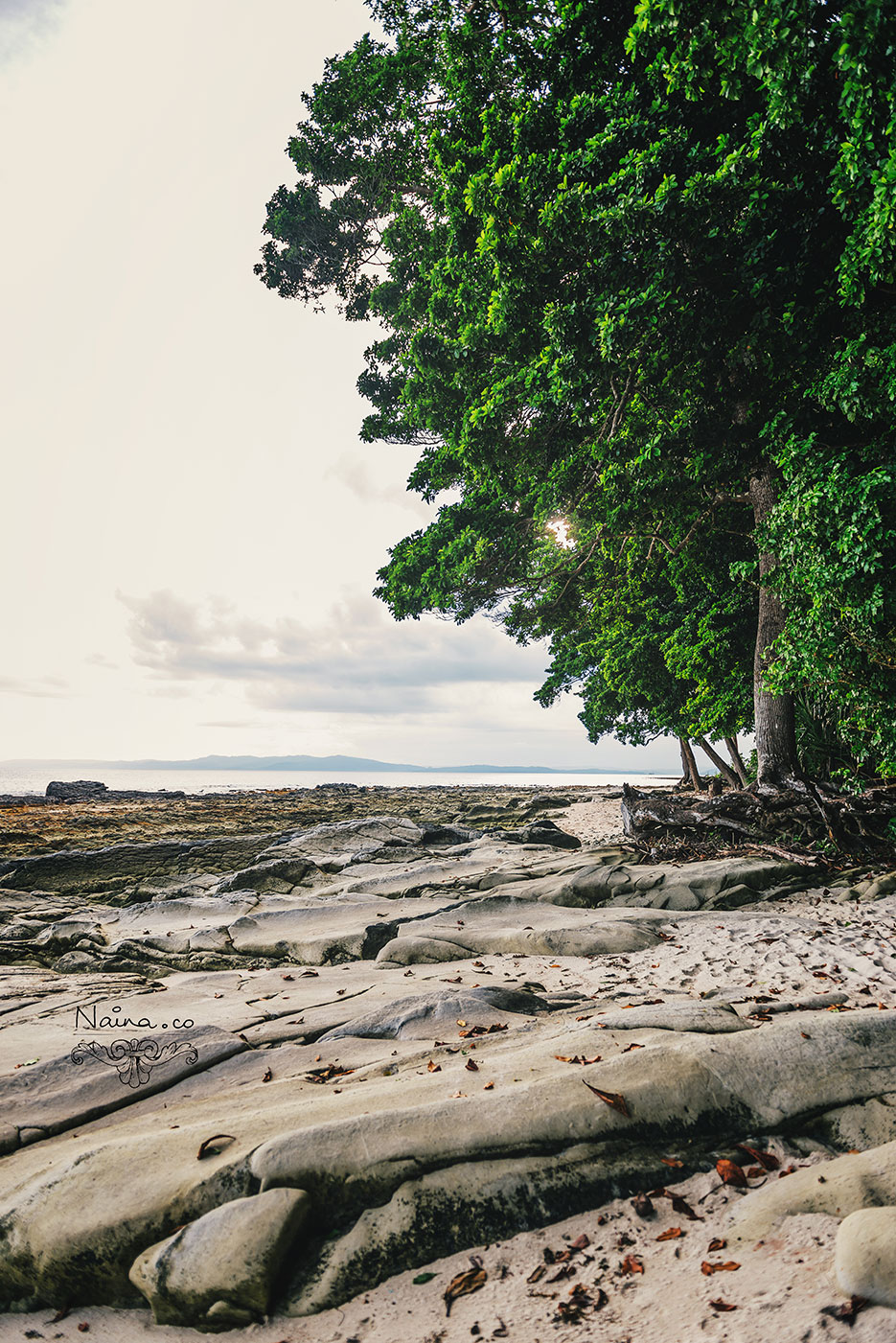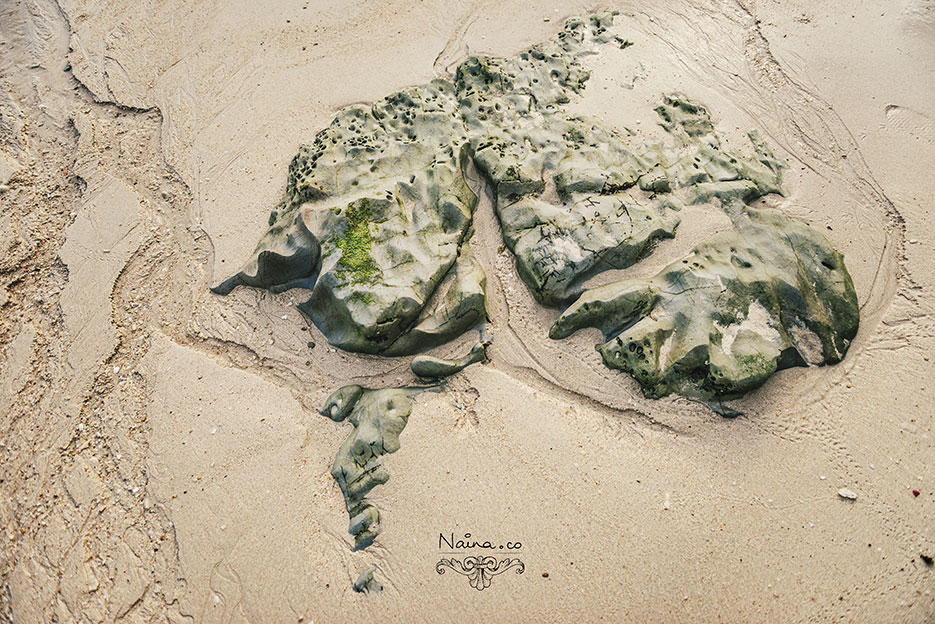 Below: This section of the Radhanagar Beach is called The Aquarium. It's almost like a mini-lagoon with gentler waves. This is a series of images I made as I walked along the beach till there was sand.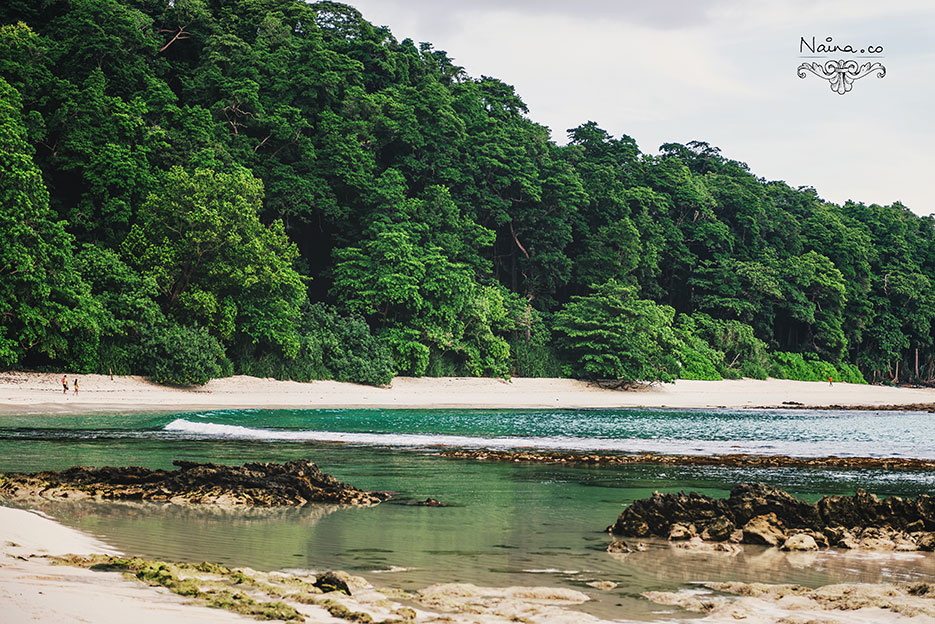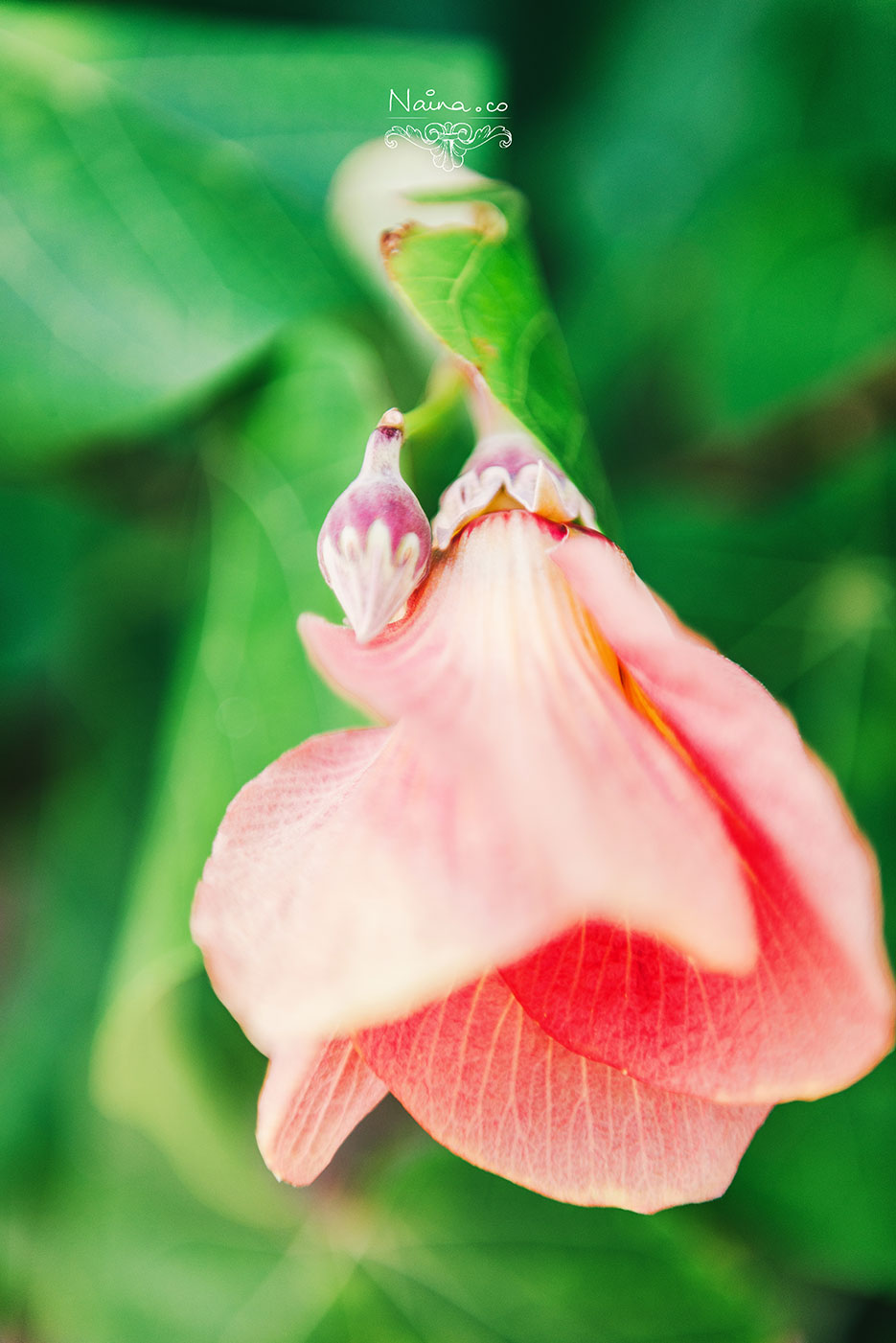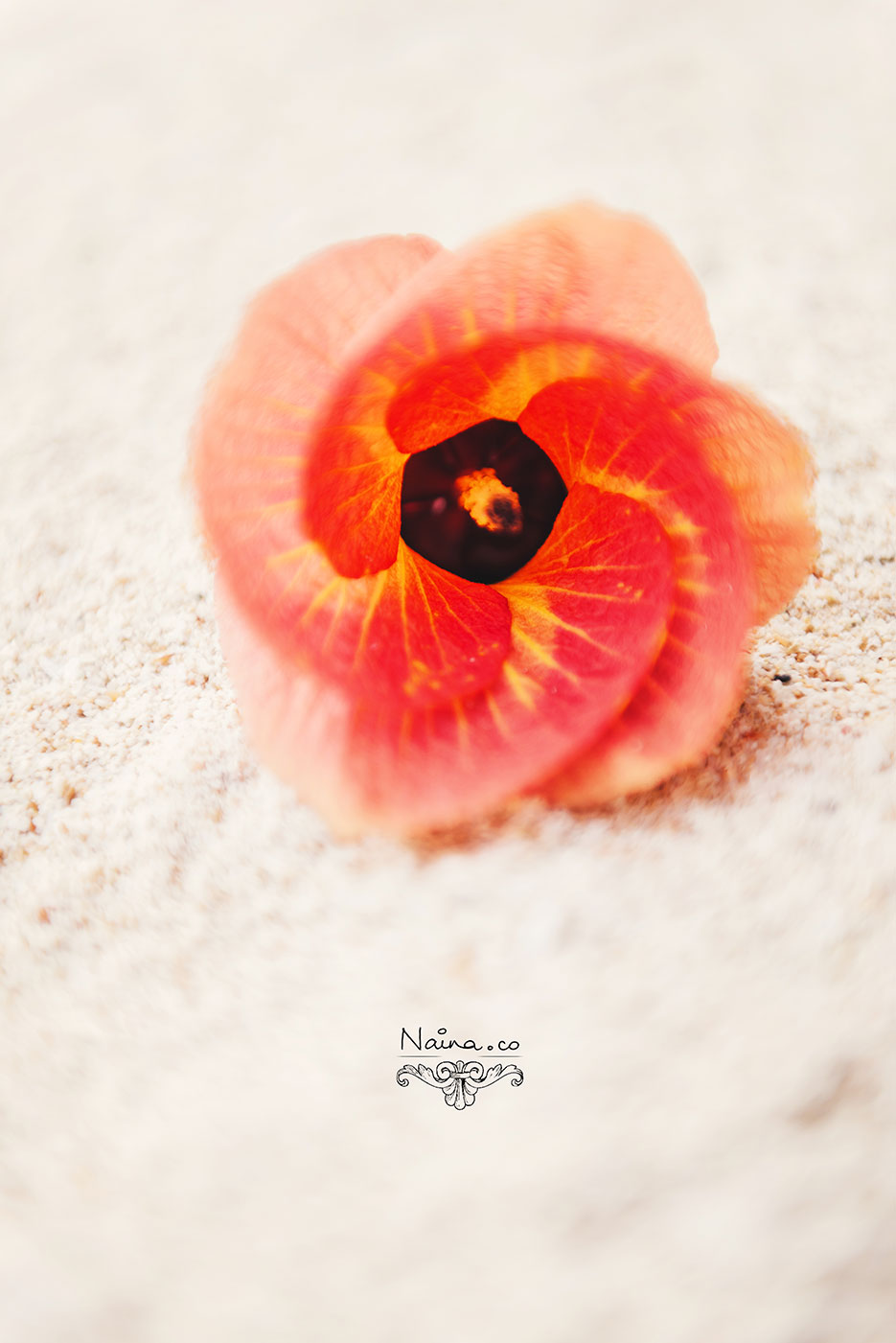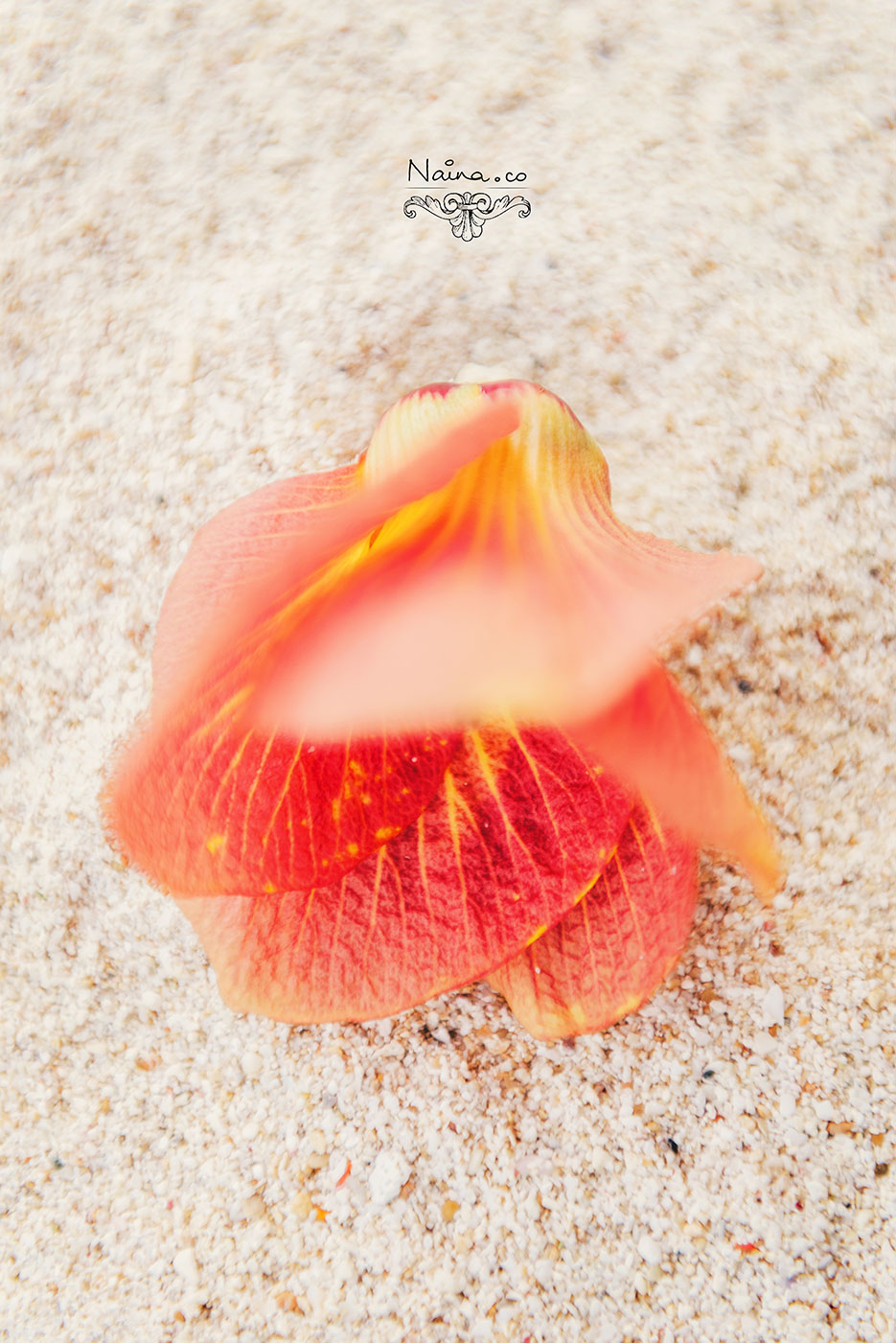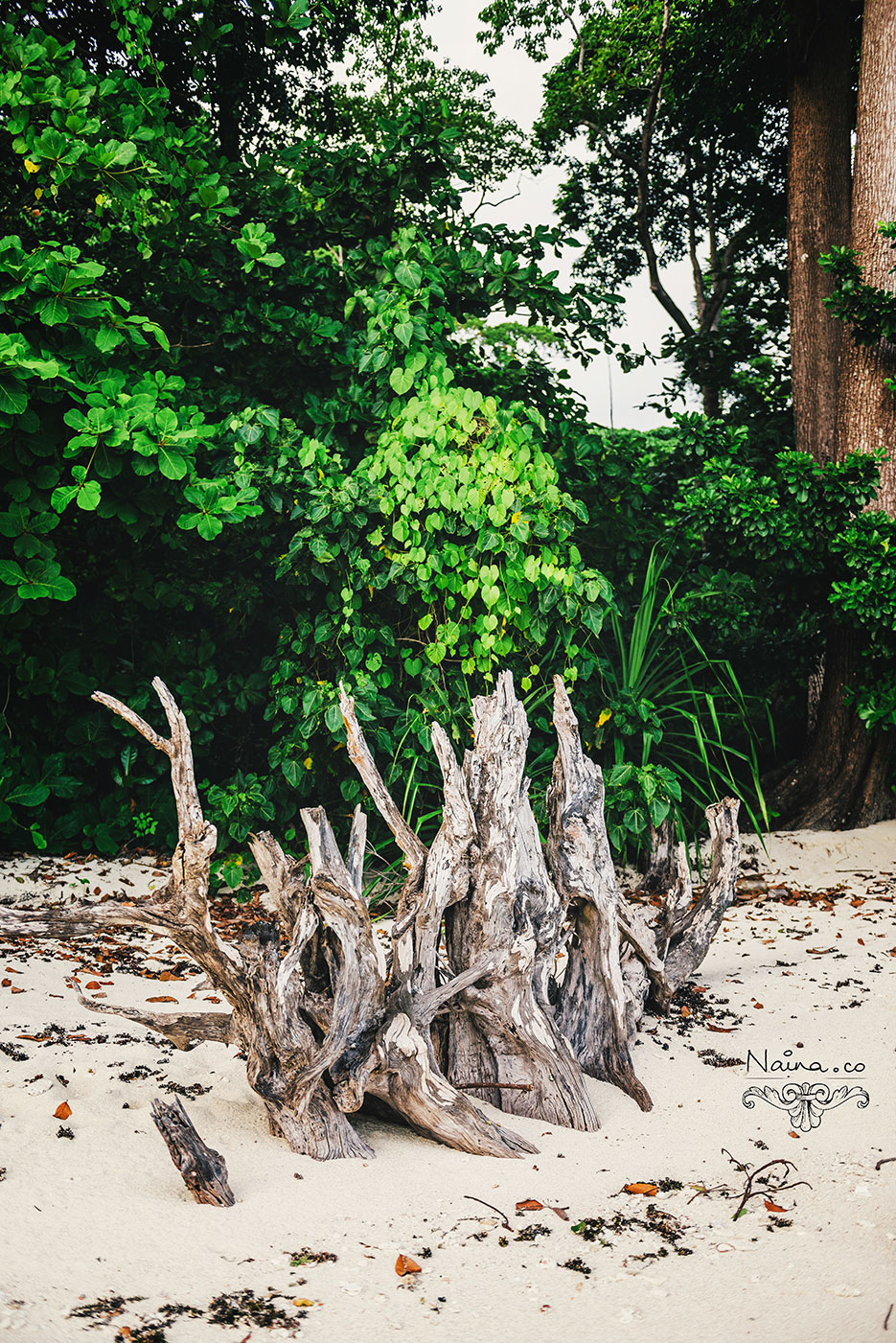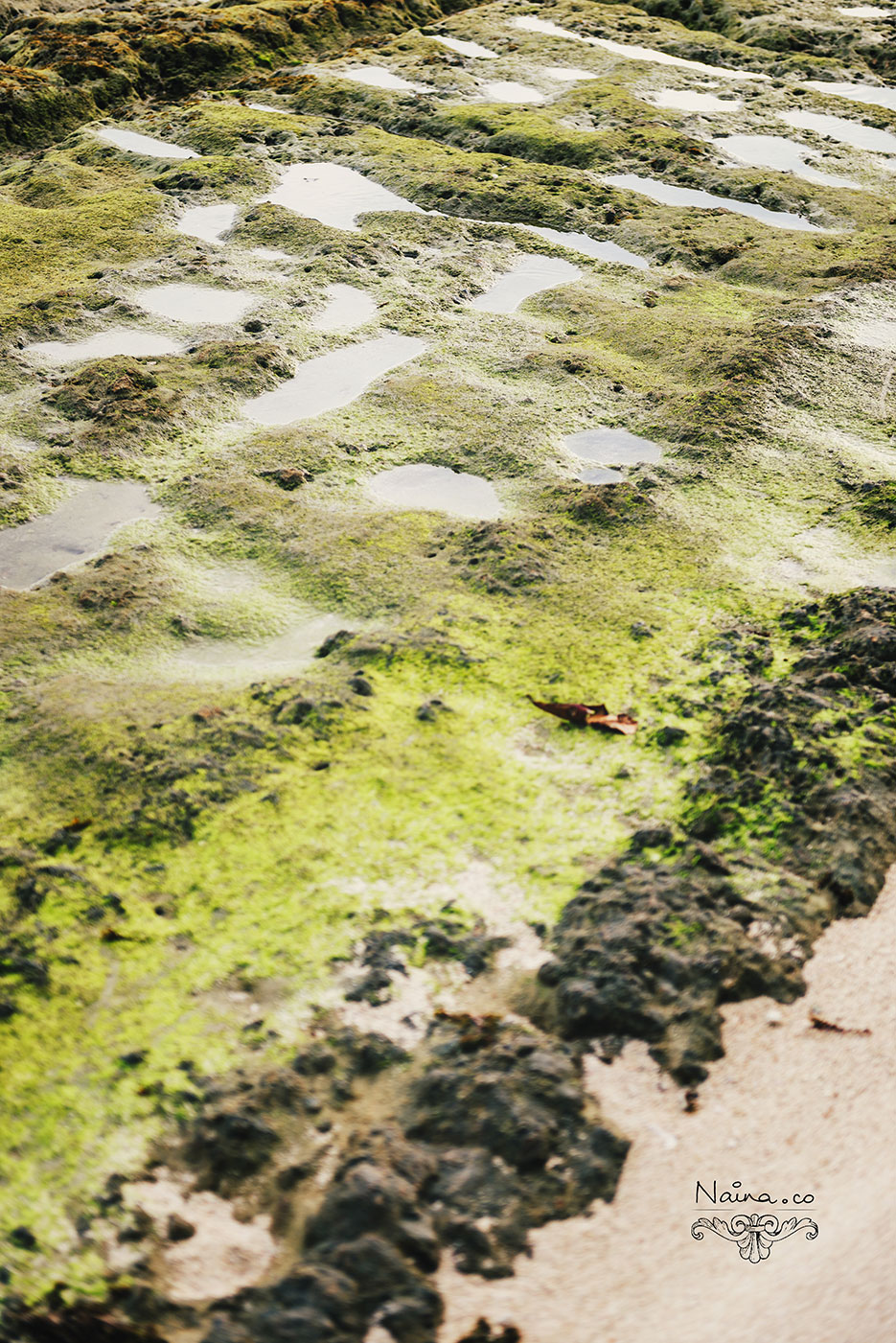 Below: More rocks beyond The Aquarium. From a distance, I couldn't see any strip of earth I could walk on AND I could no longer see any footprints in the sand apart from my own. I think I freaked out a little and I also had a 5pm massage appointment at the resort.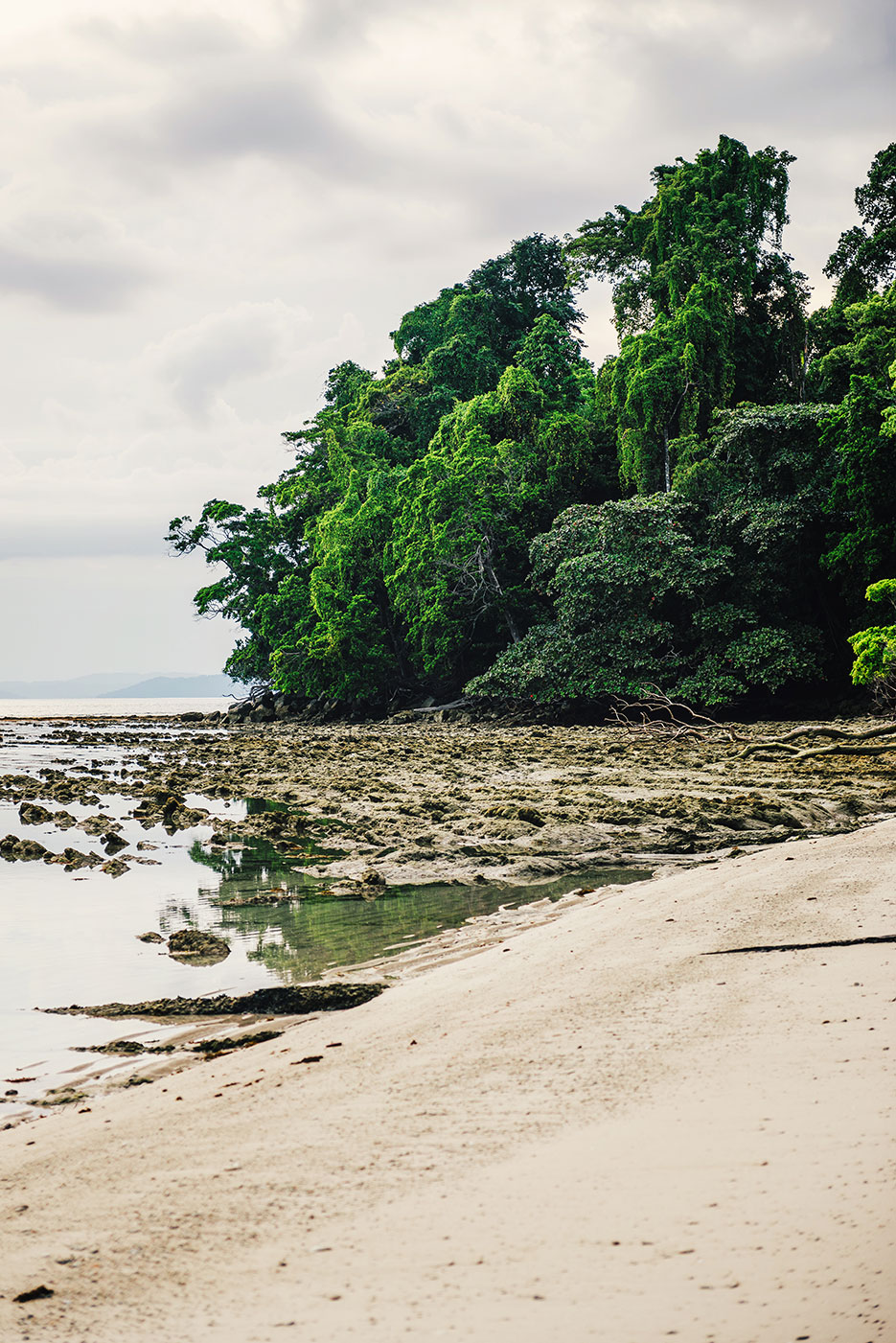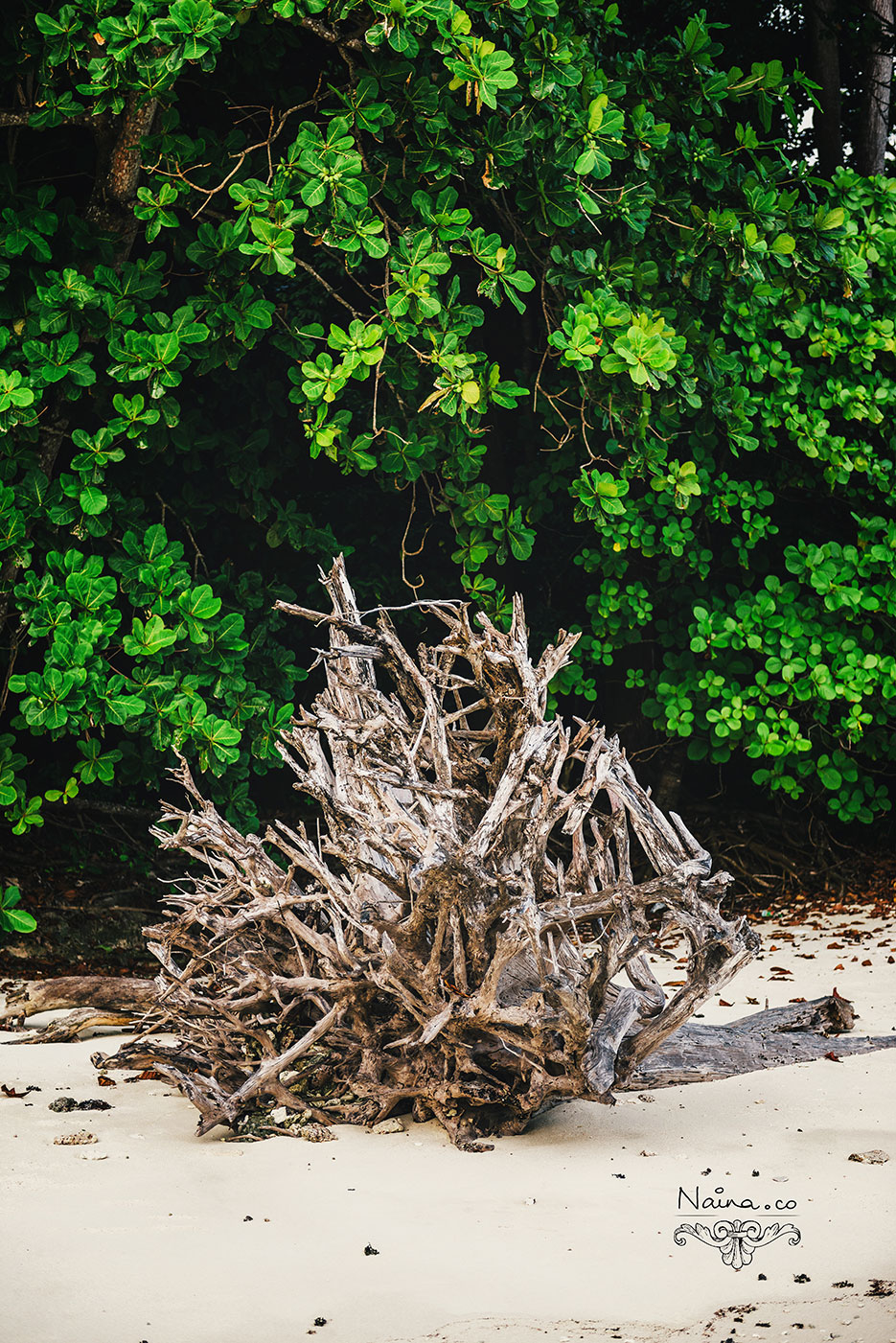 Below: Walking back toward the resort and crossing the Aquarium again. I also caught a sunset.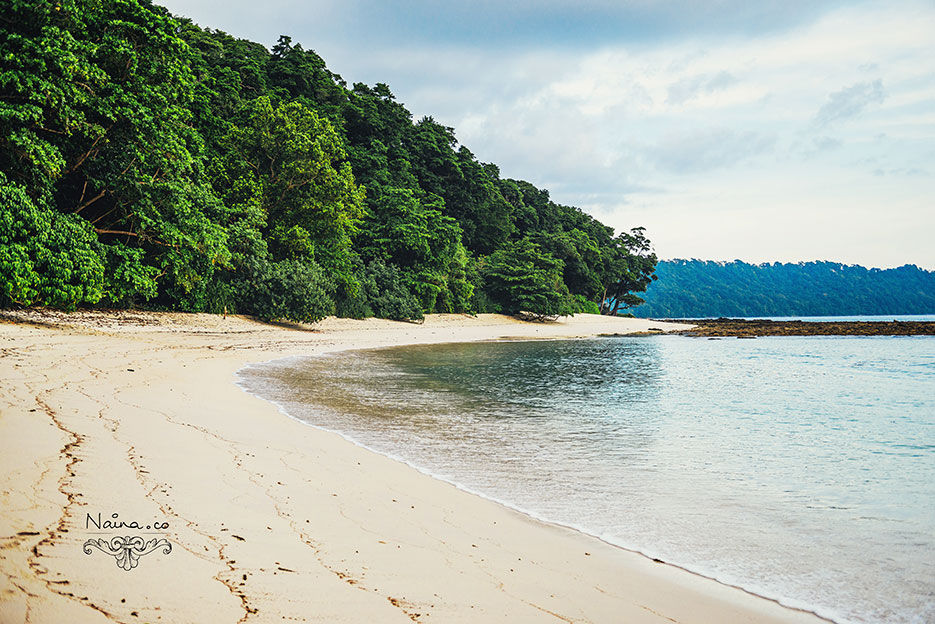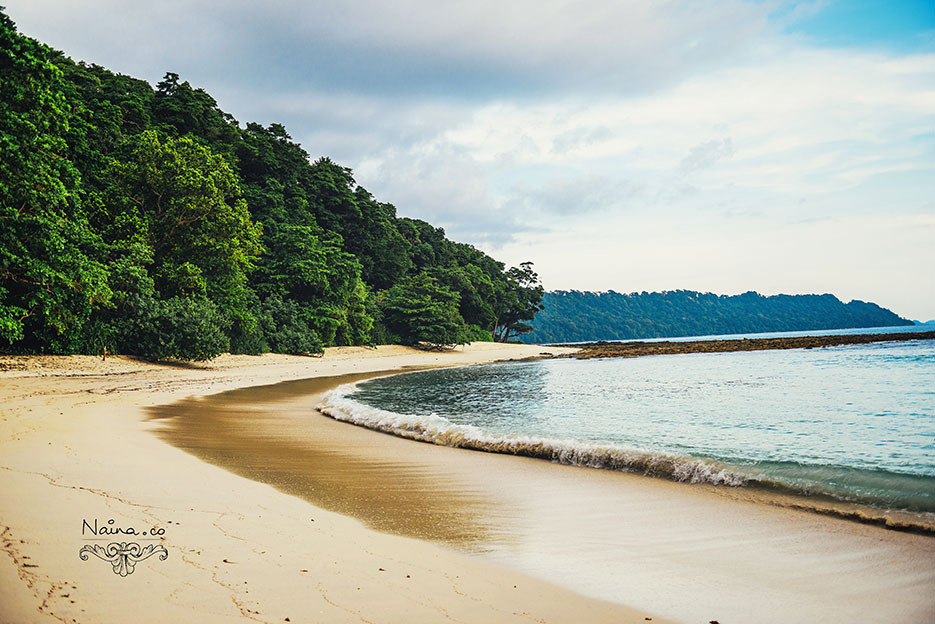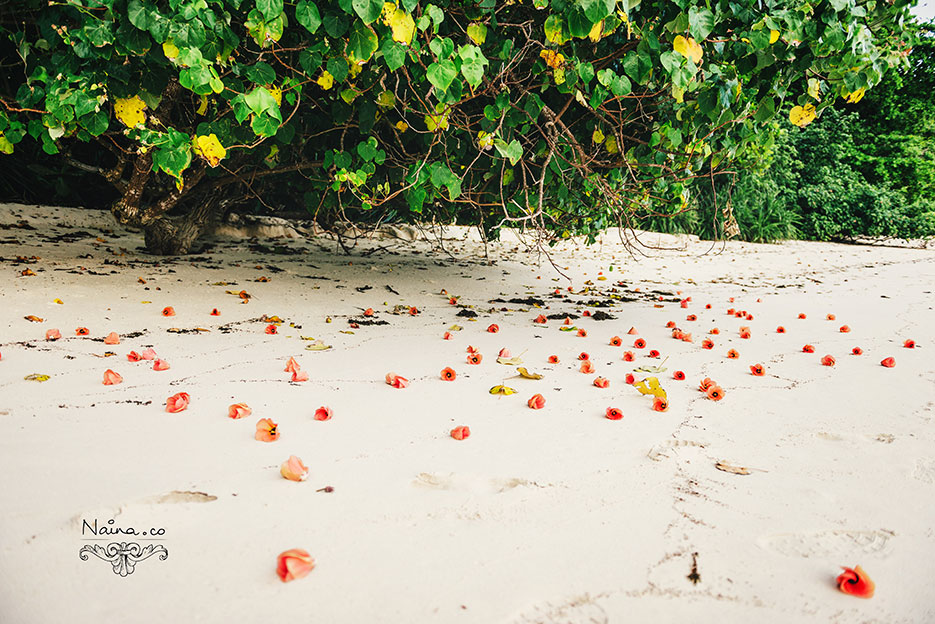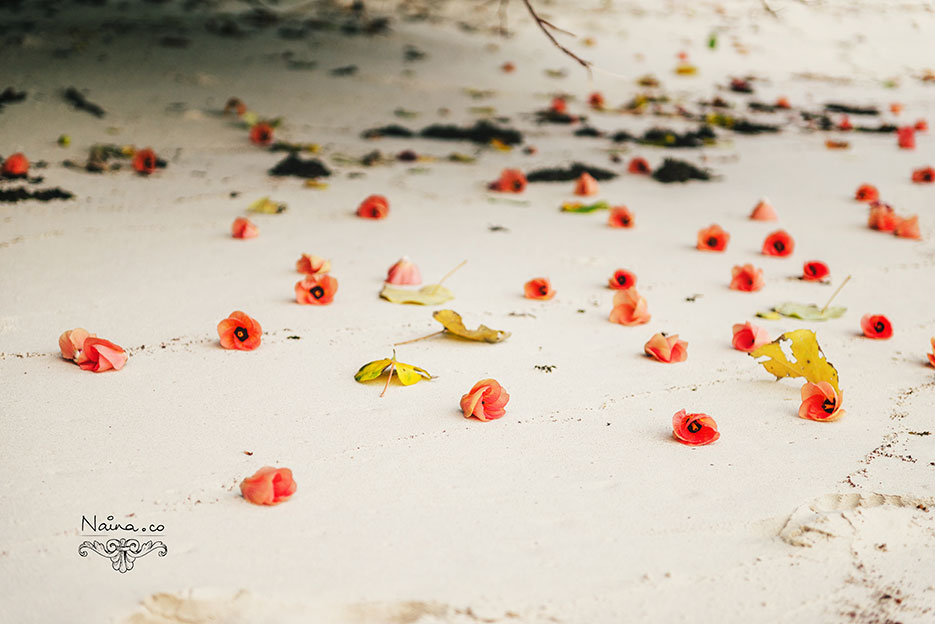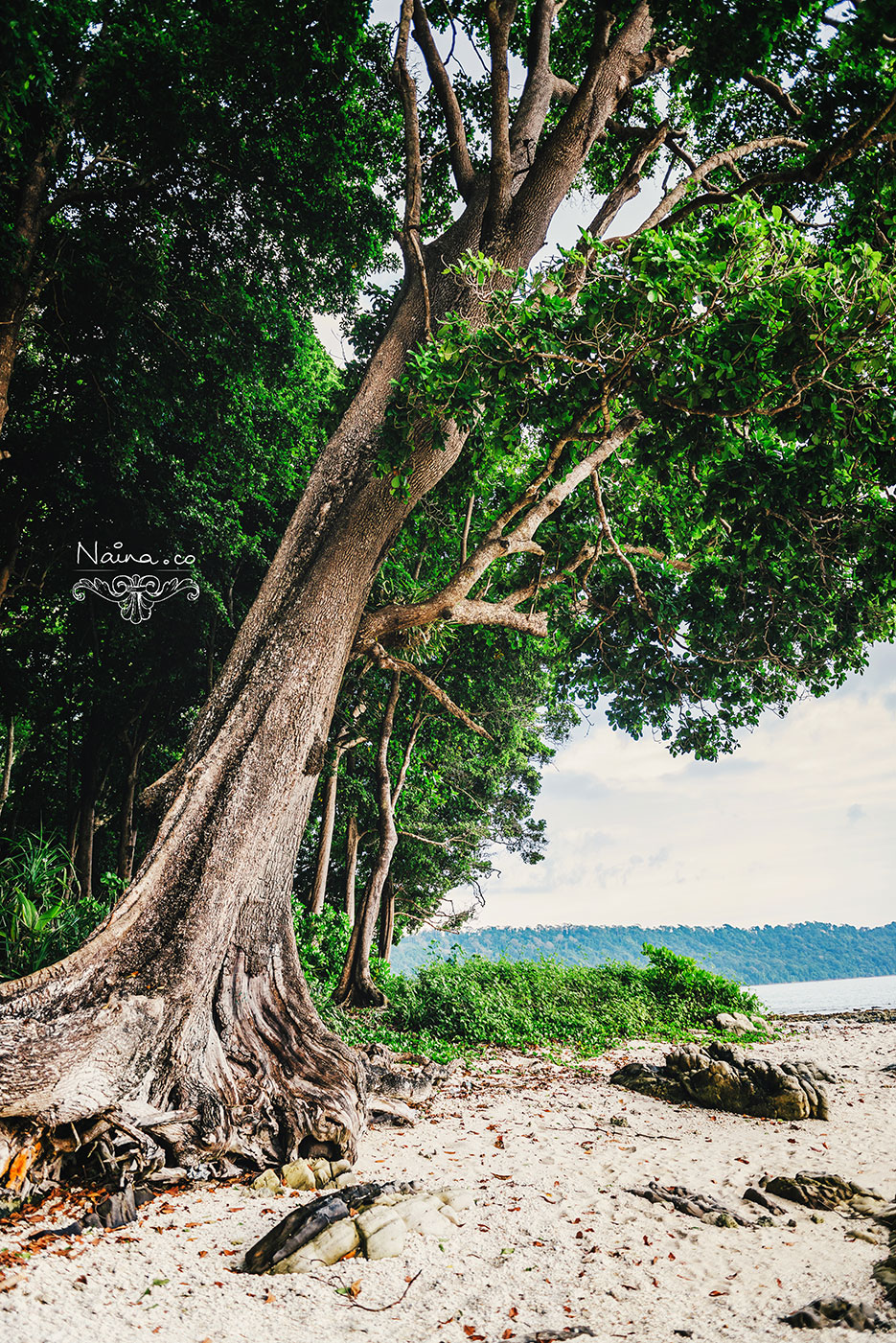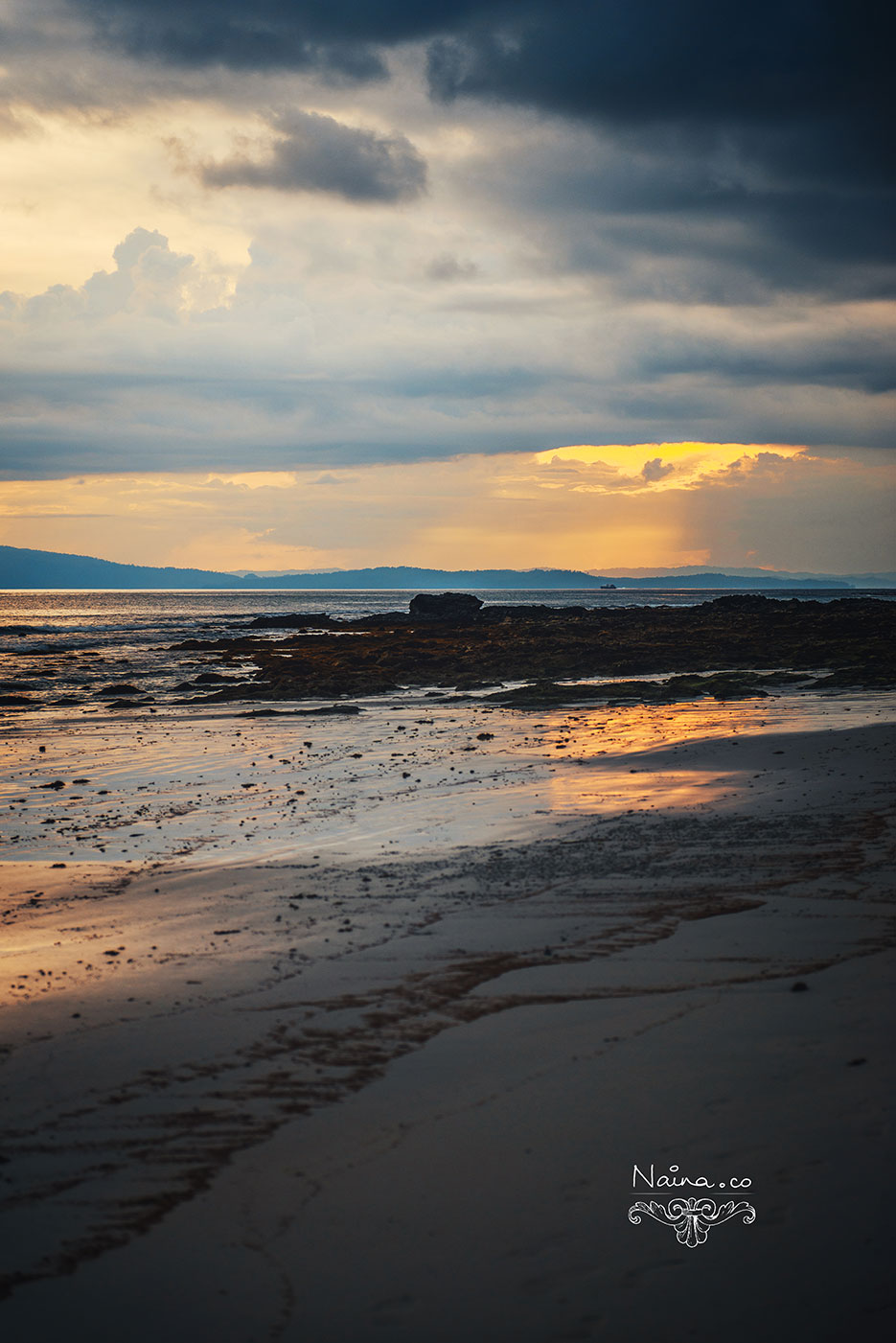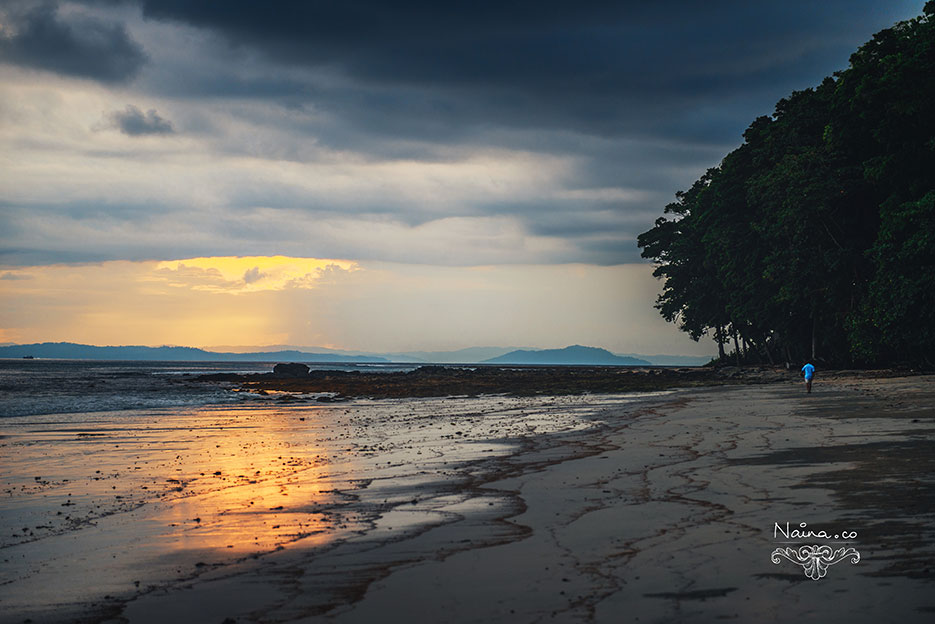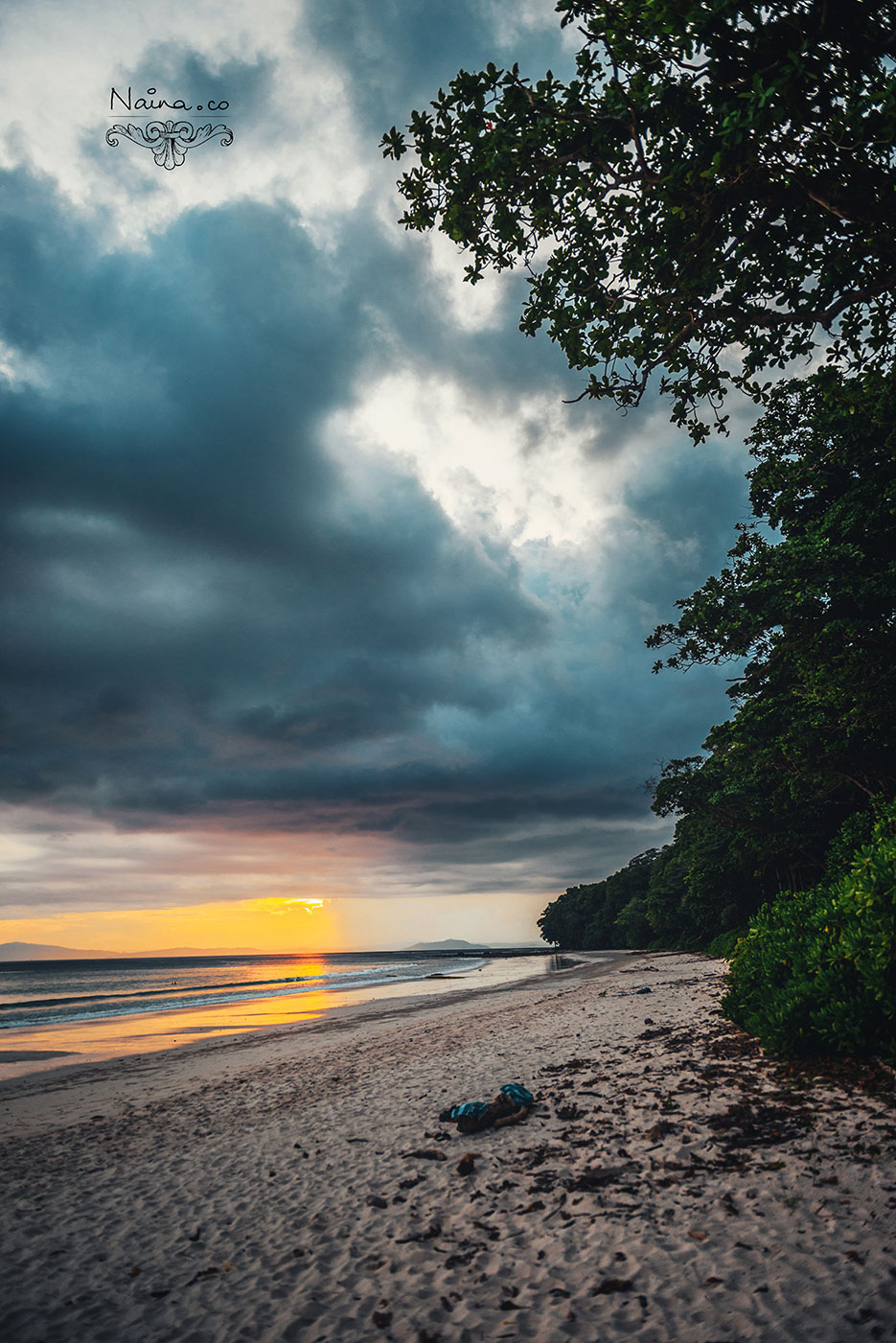 Below: This is what you see when you walk from Barefoot to the beach. On both sides. Towering, ancient trees.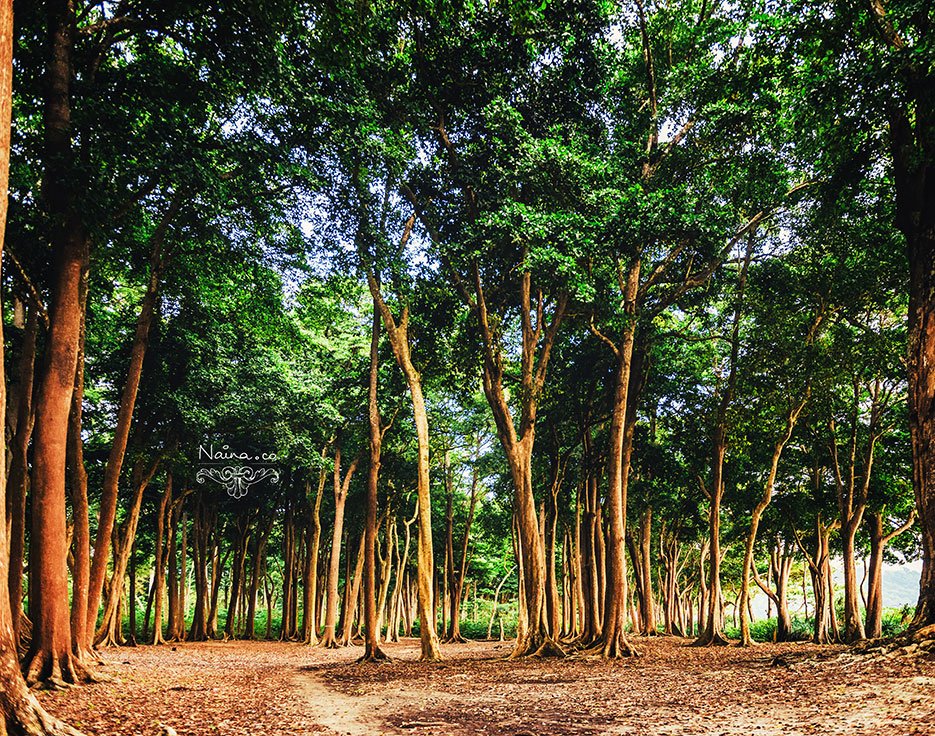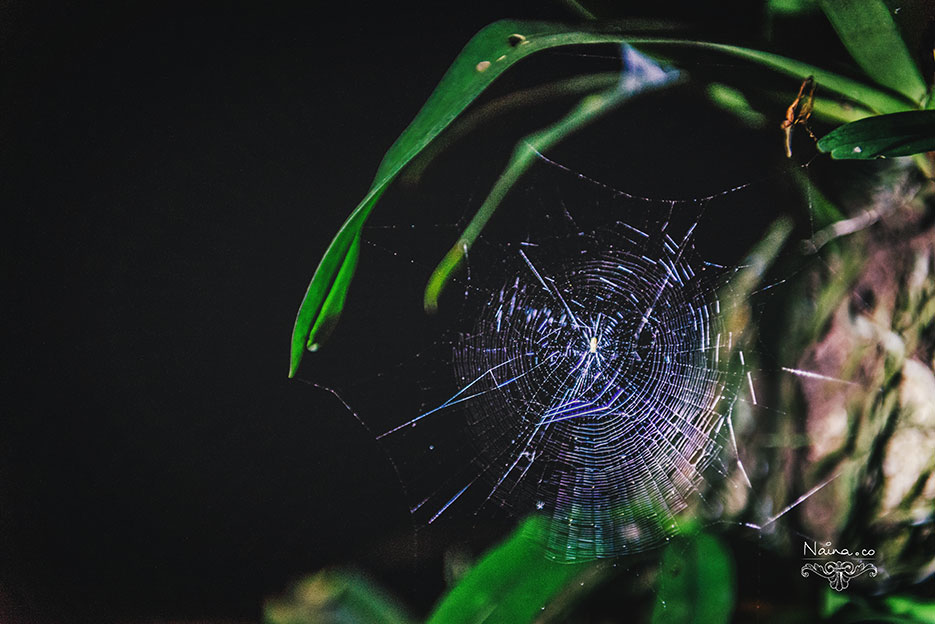 Below: Our room at night. More starry skies below it.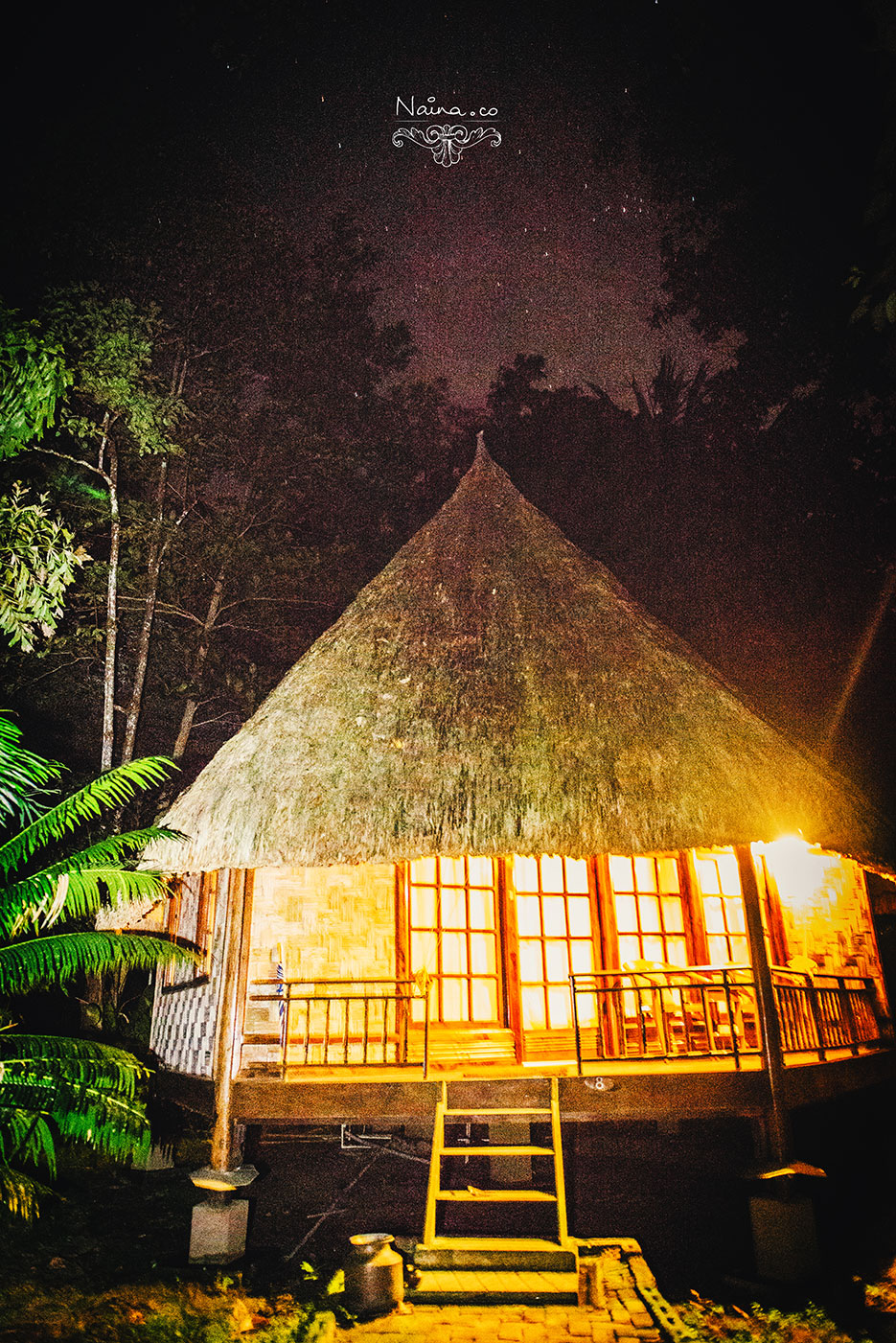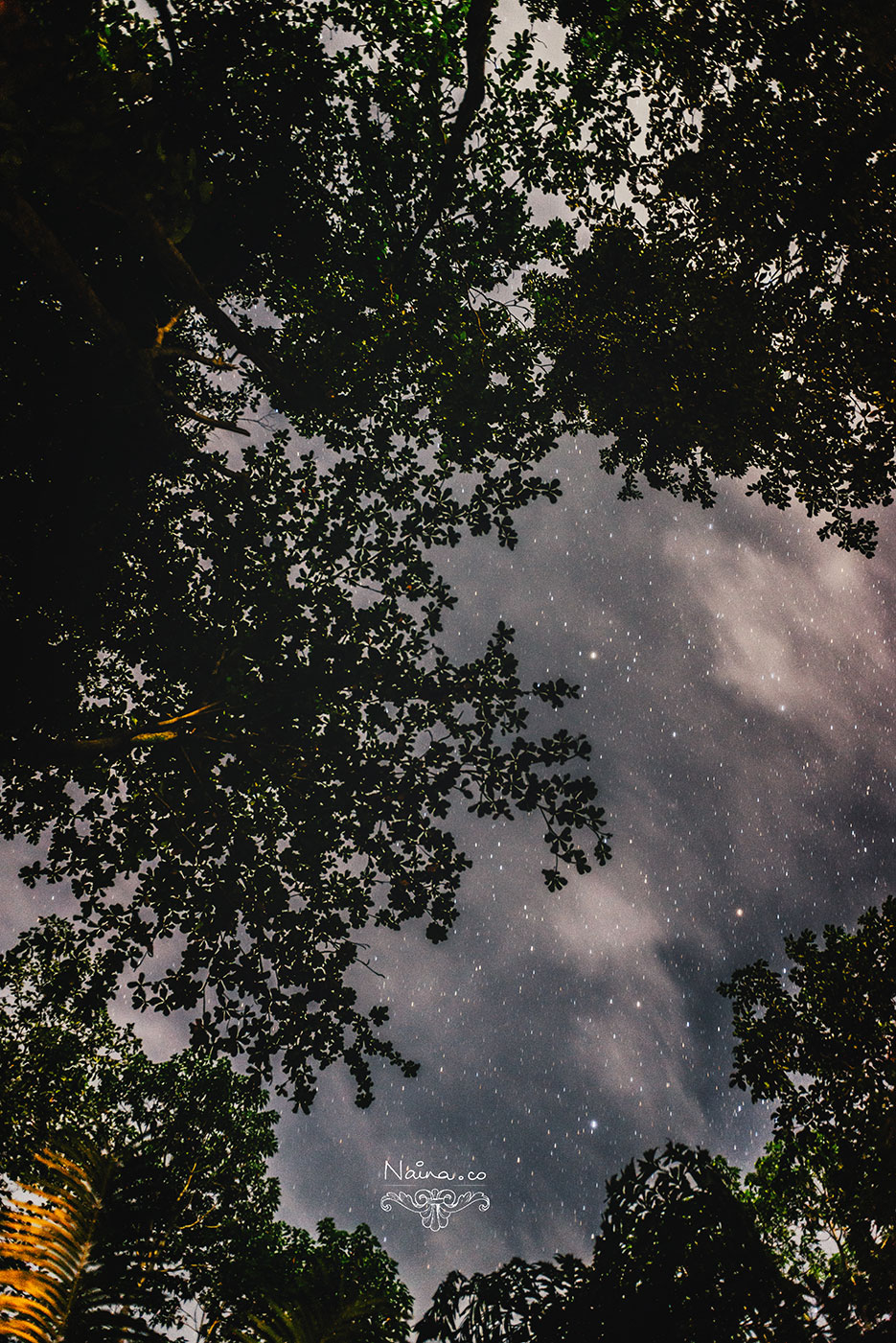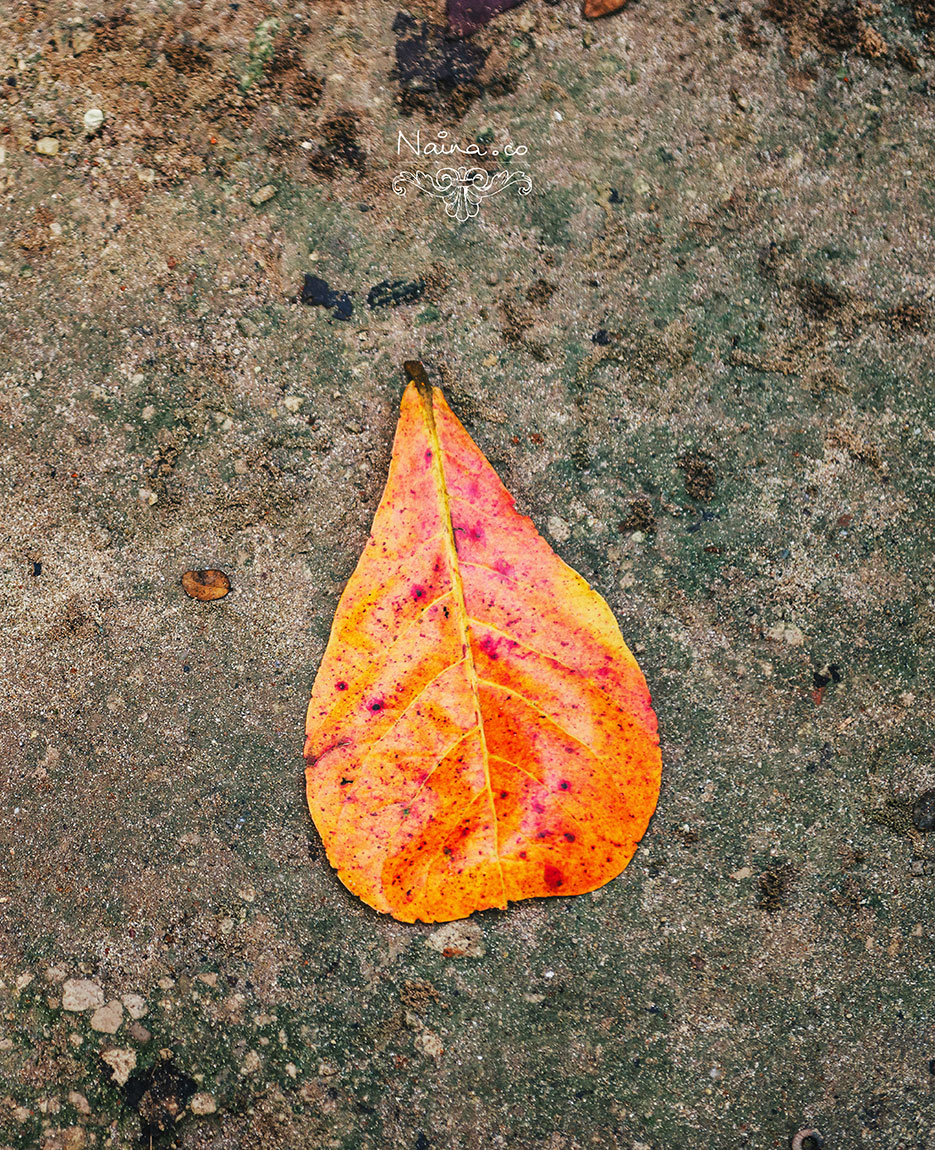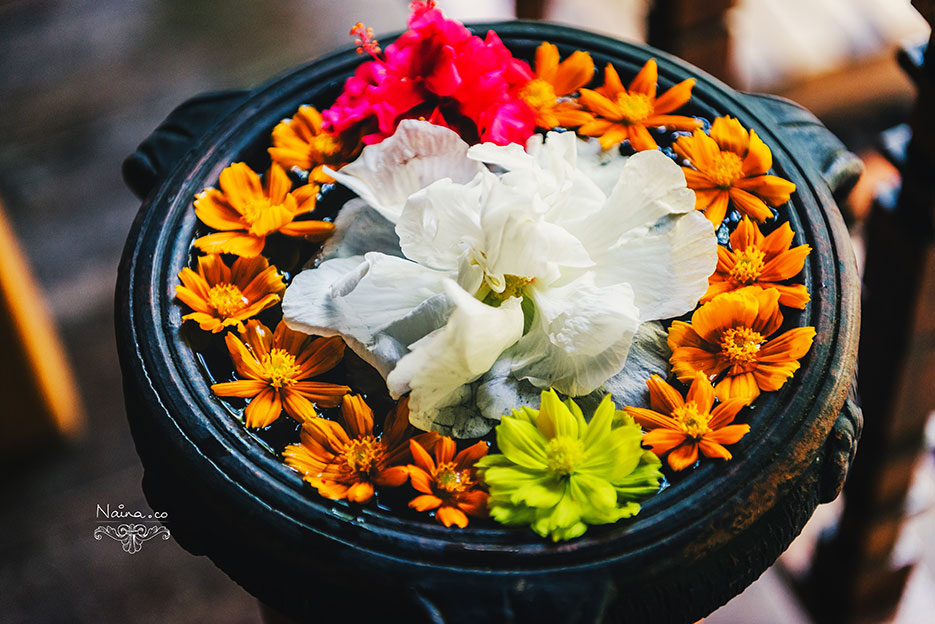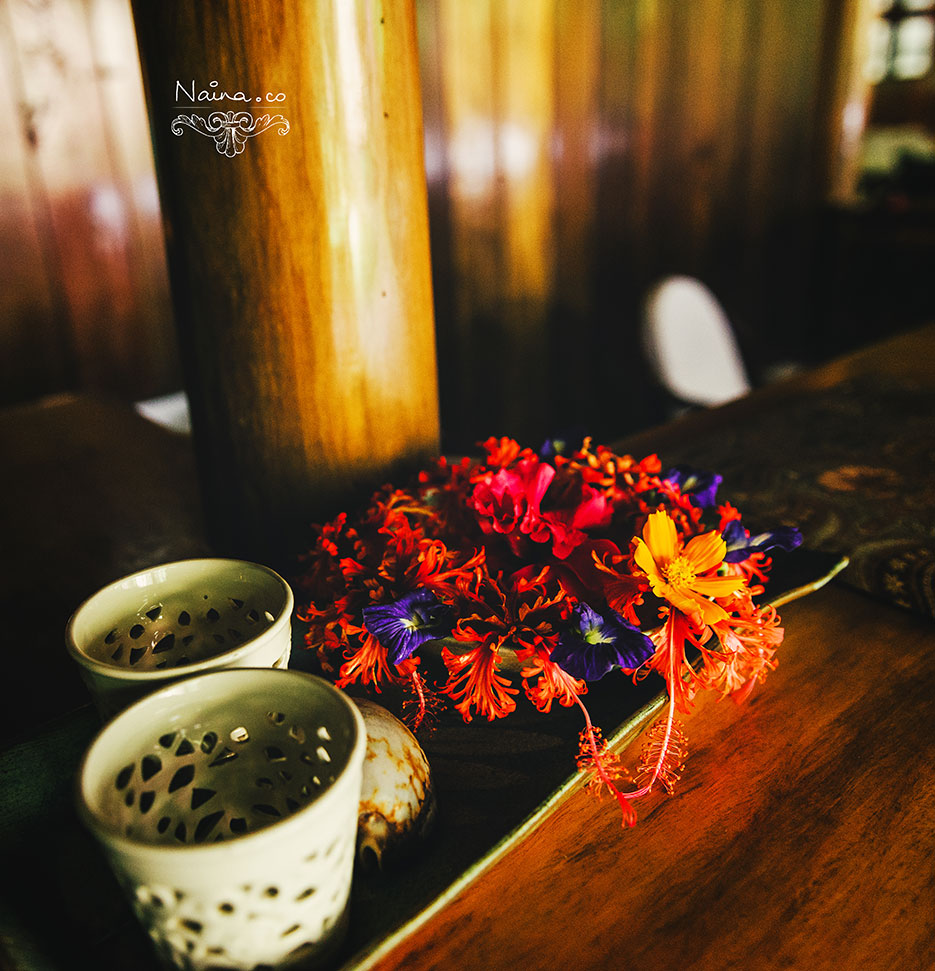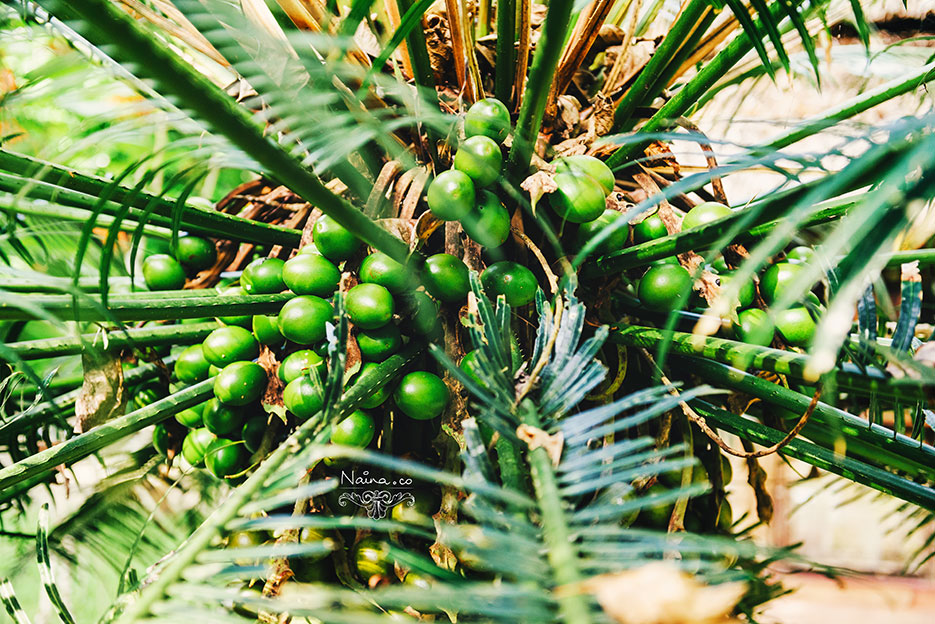 Below: The entrance to the restaurant area and the entrance to the rooms have these pots of water accompanied by larger pots – to wash your feet of sand before you get in.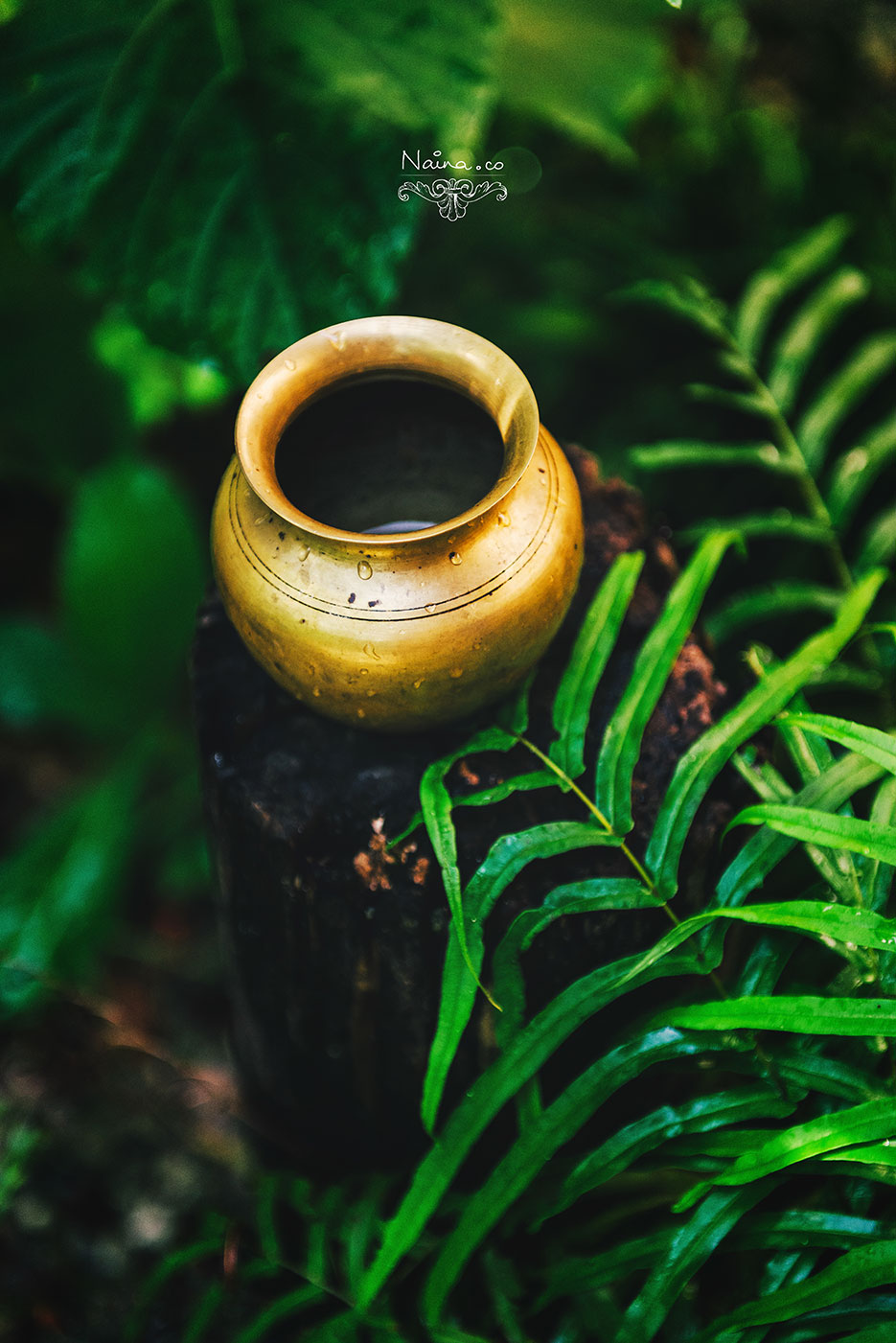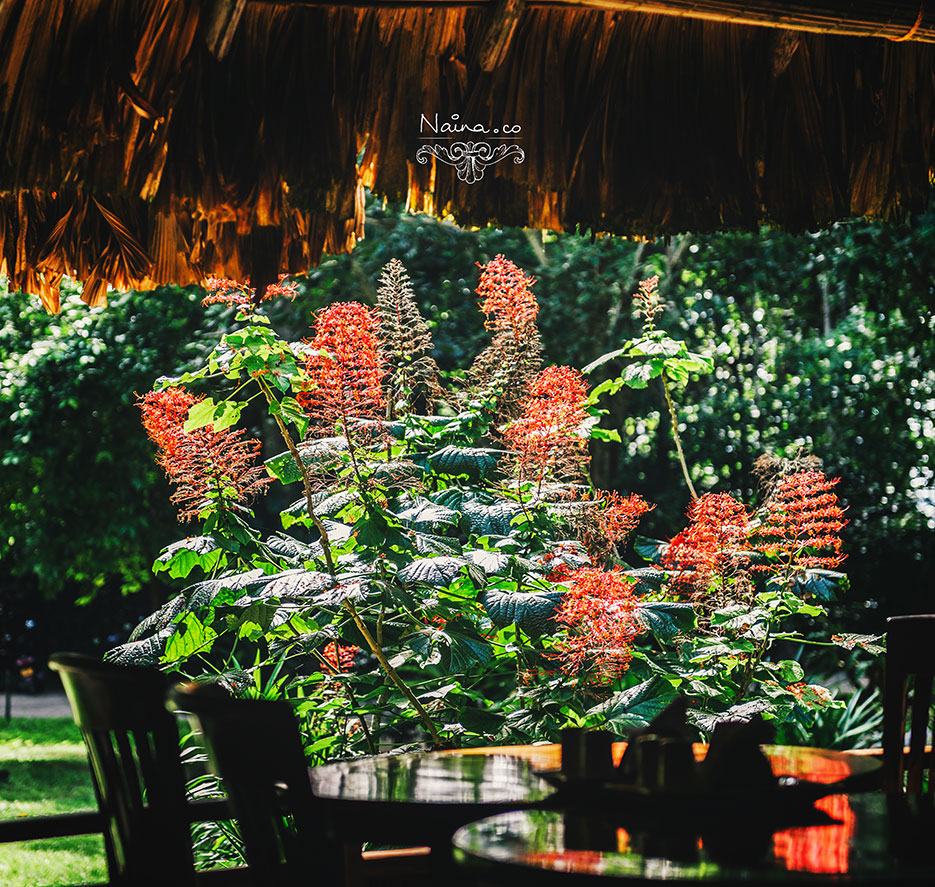 Below: A final sneak peek of the Radhanagar beach again just before we leave to get on the catamaran back to Port Blair.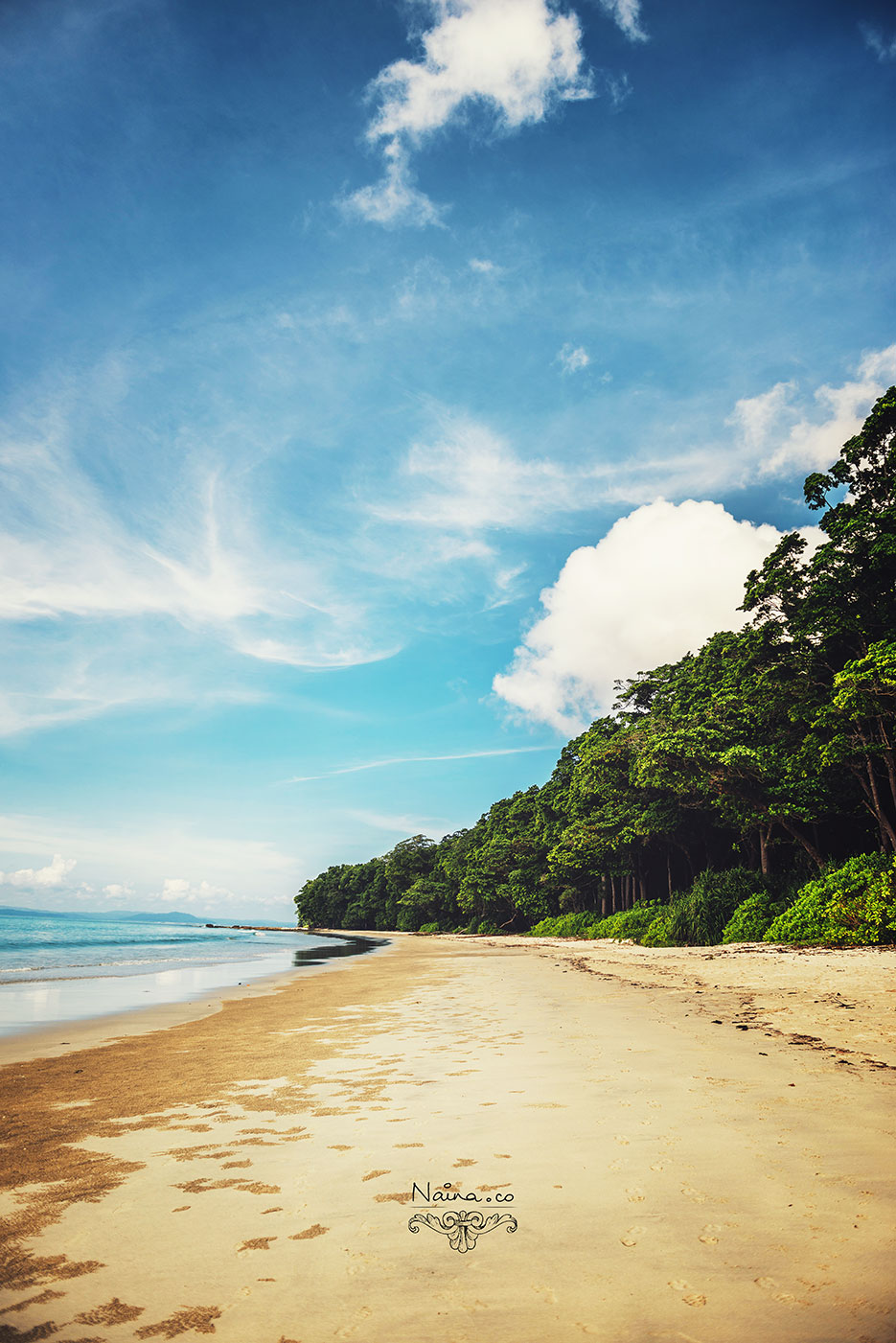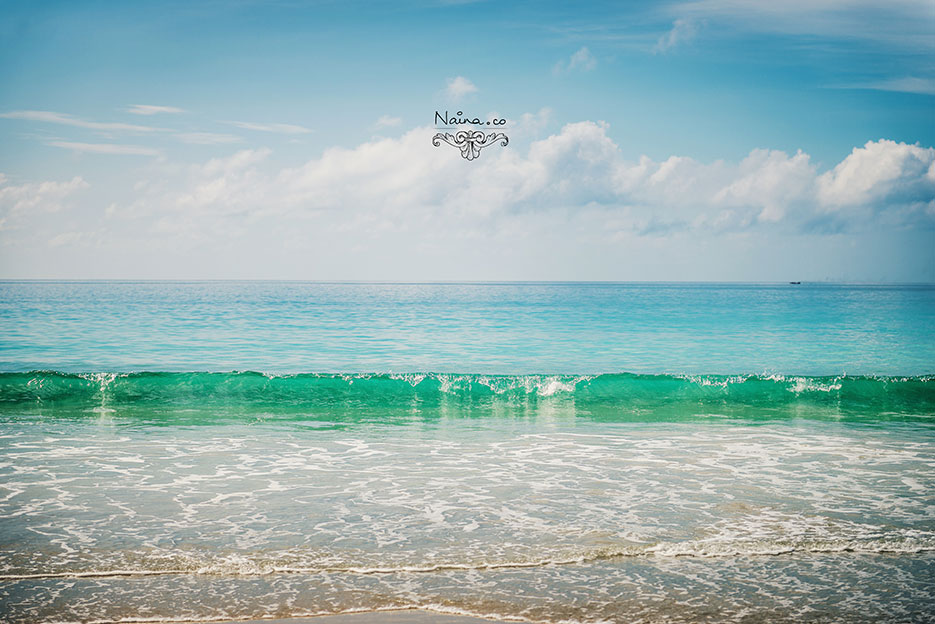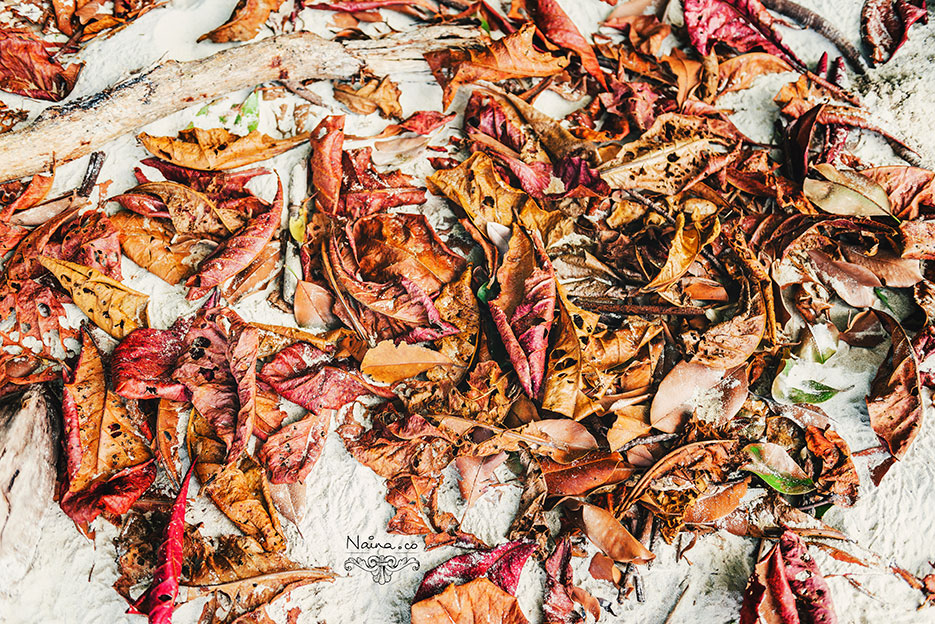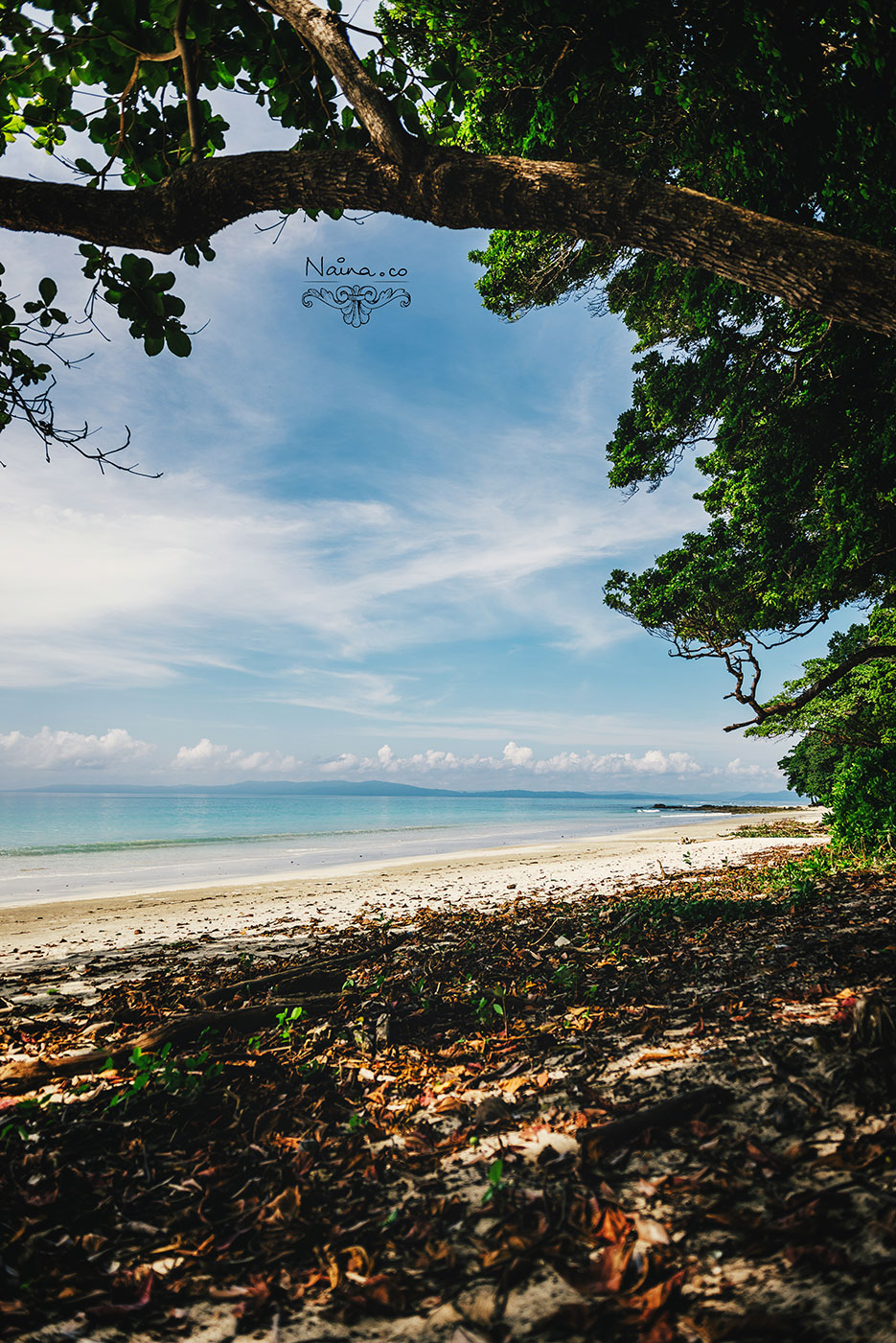 Below: For the sake of scale.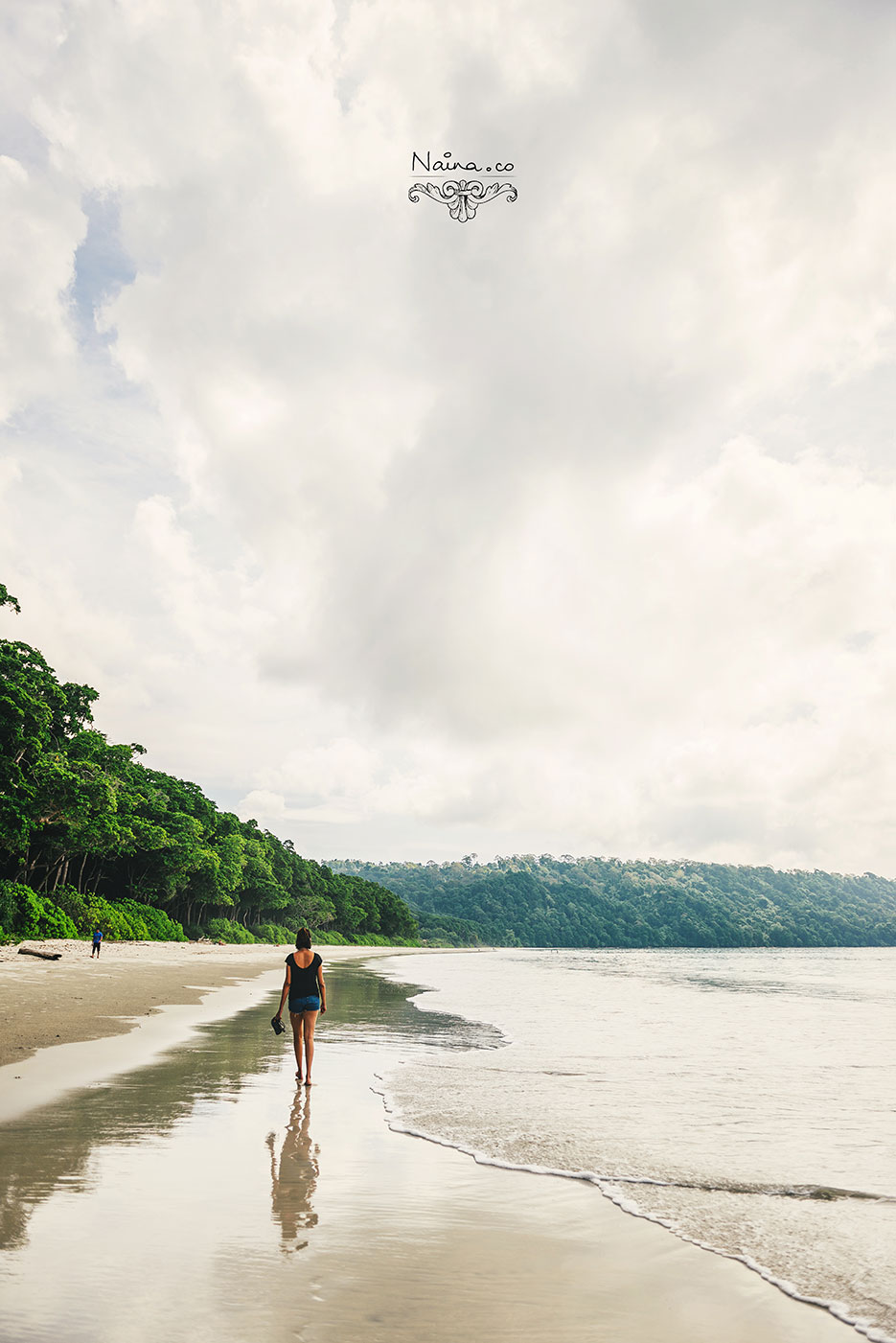 Below: We had rented two-wheelers and while that's a nice experience, the roads on Havelock are bumpy as hell. Pot-holes yes but the road's been laid in quite a shitty manner as well.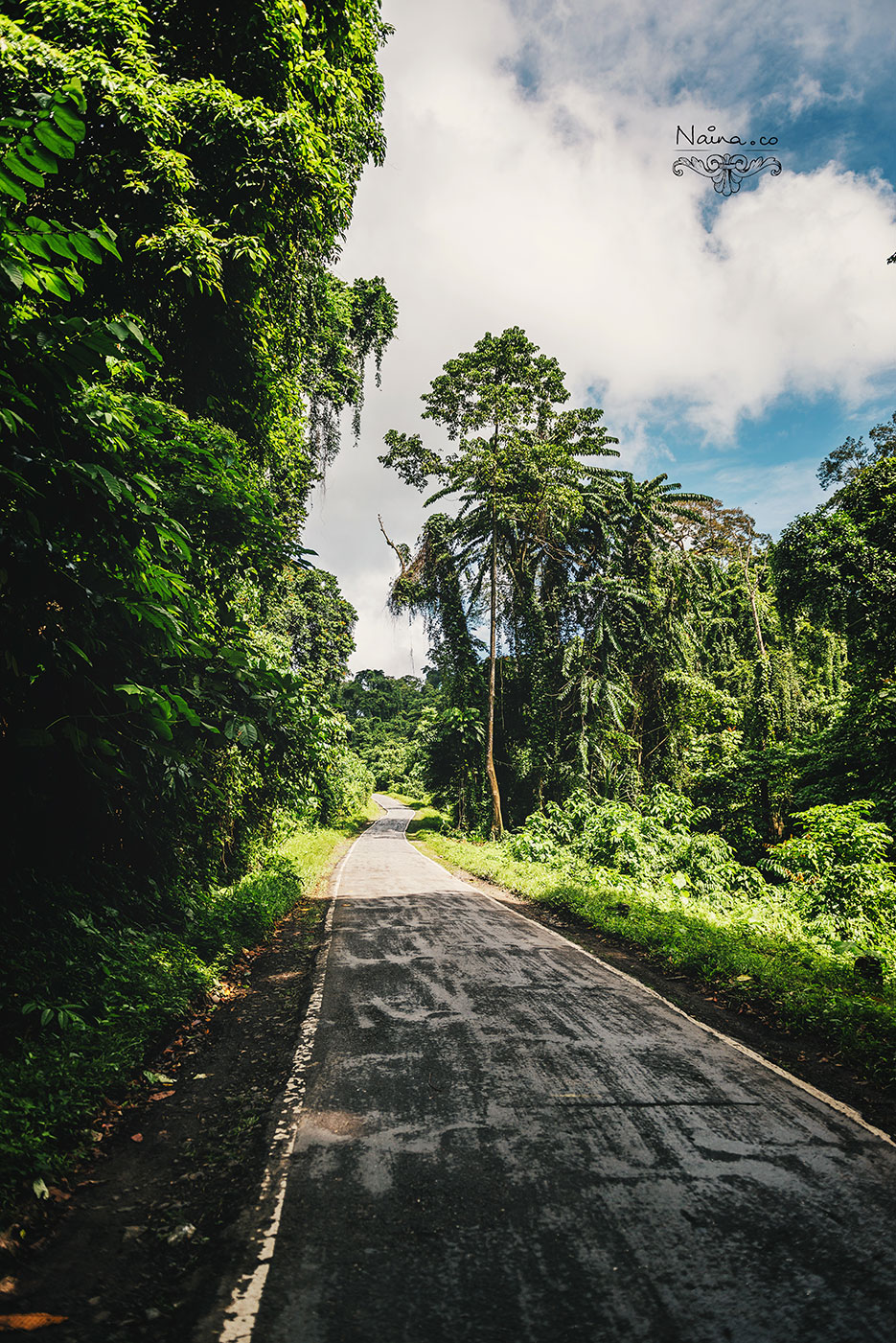 Below: View from the catamaran. Approaching Port Blair.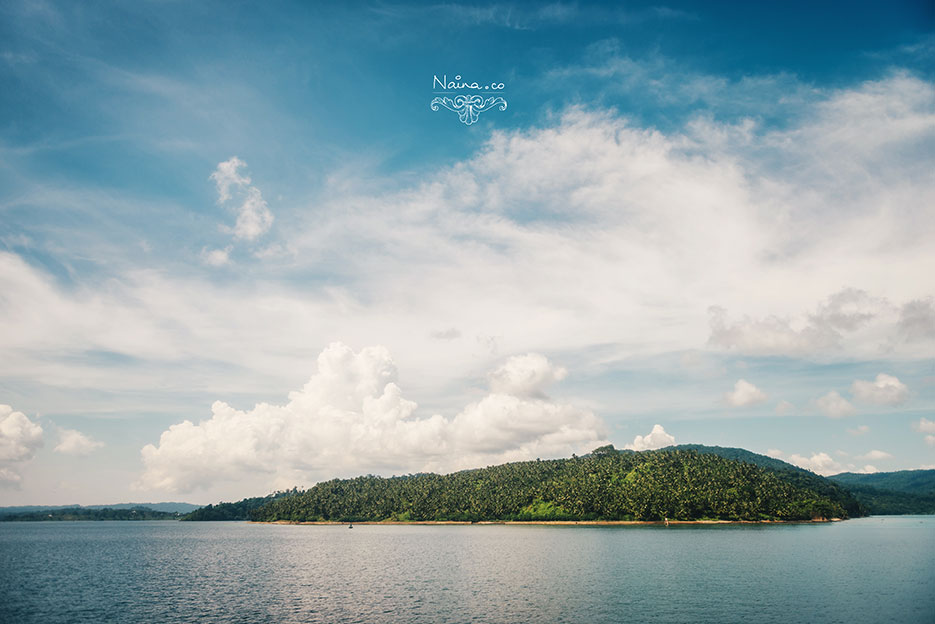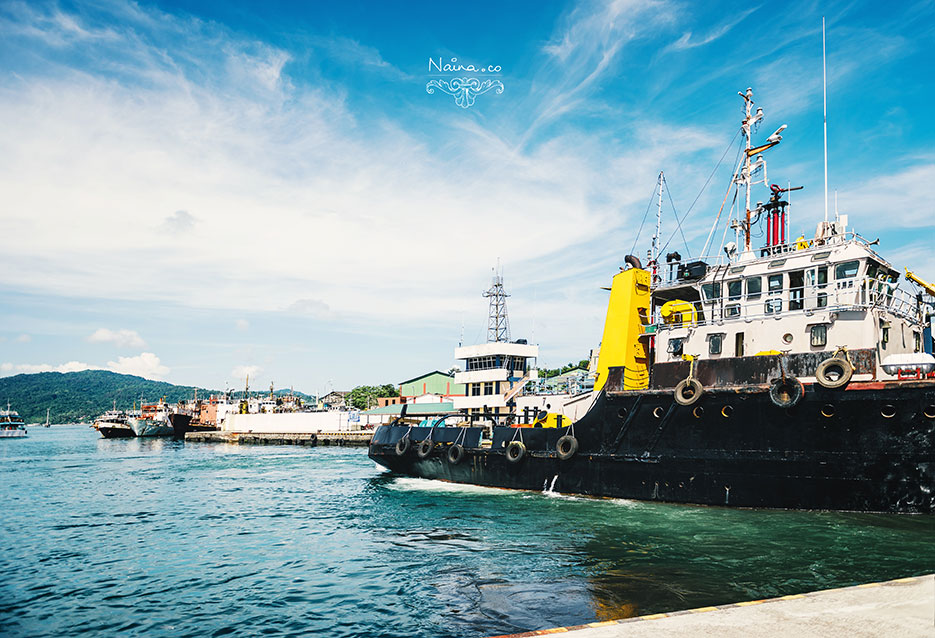 Below: Dining options in Port Blair are limited in my opinion and our driver recommended this place. Below this photo are two additional photos of the actual VIEW. Emerald my ass.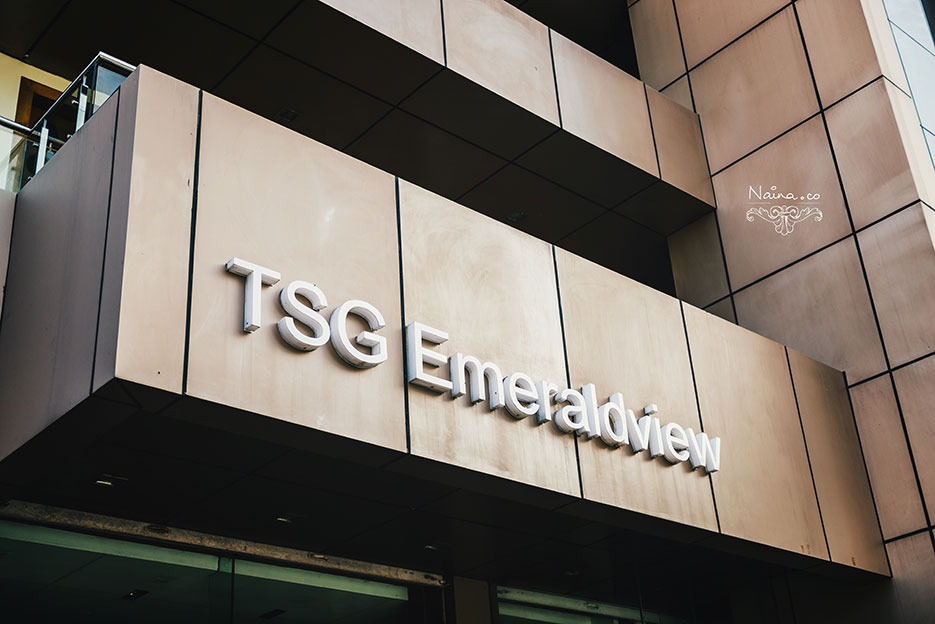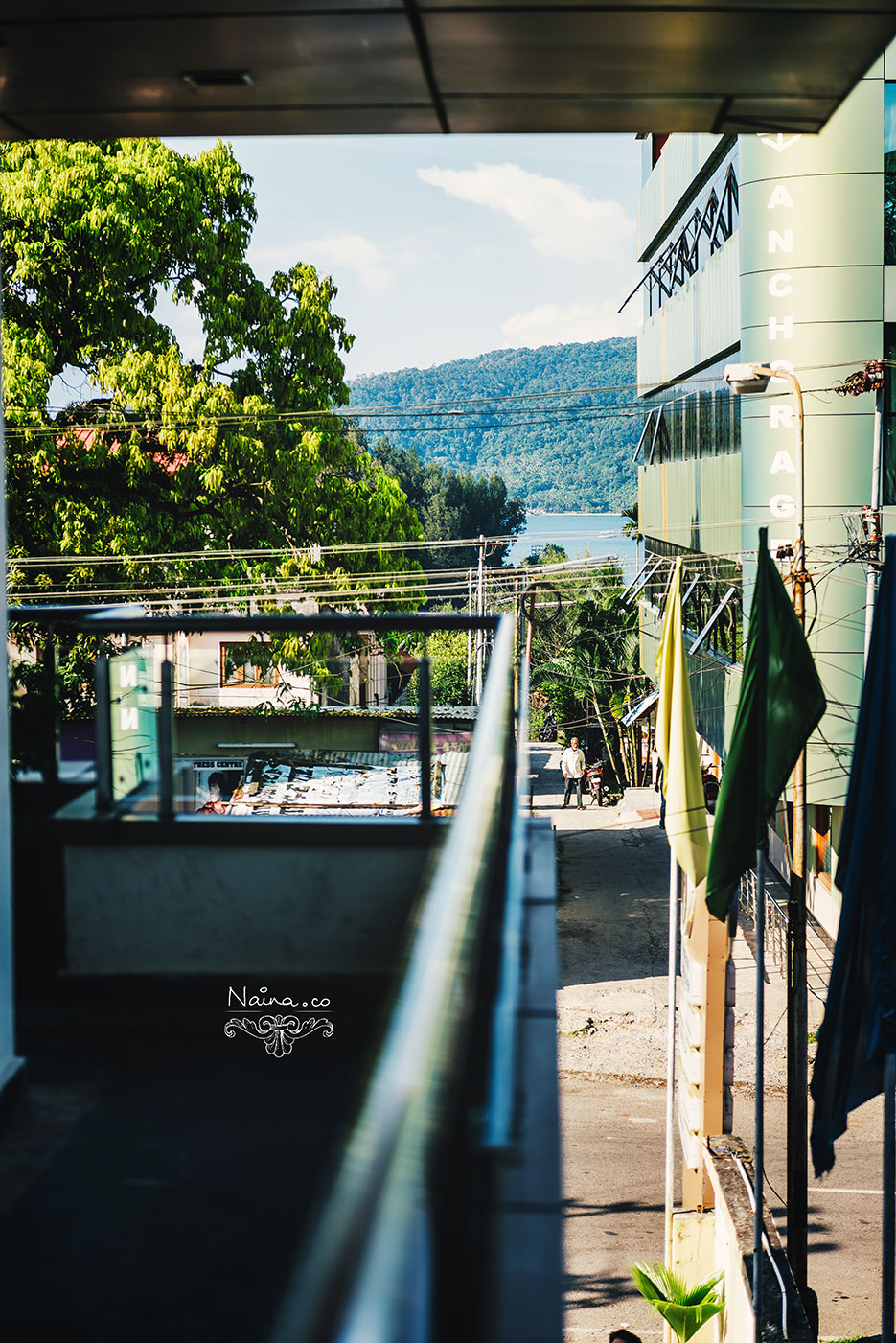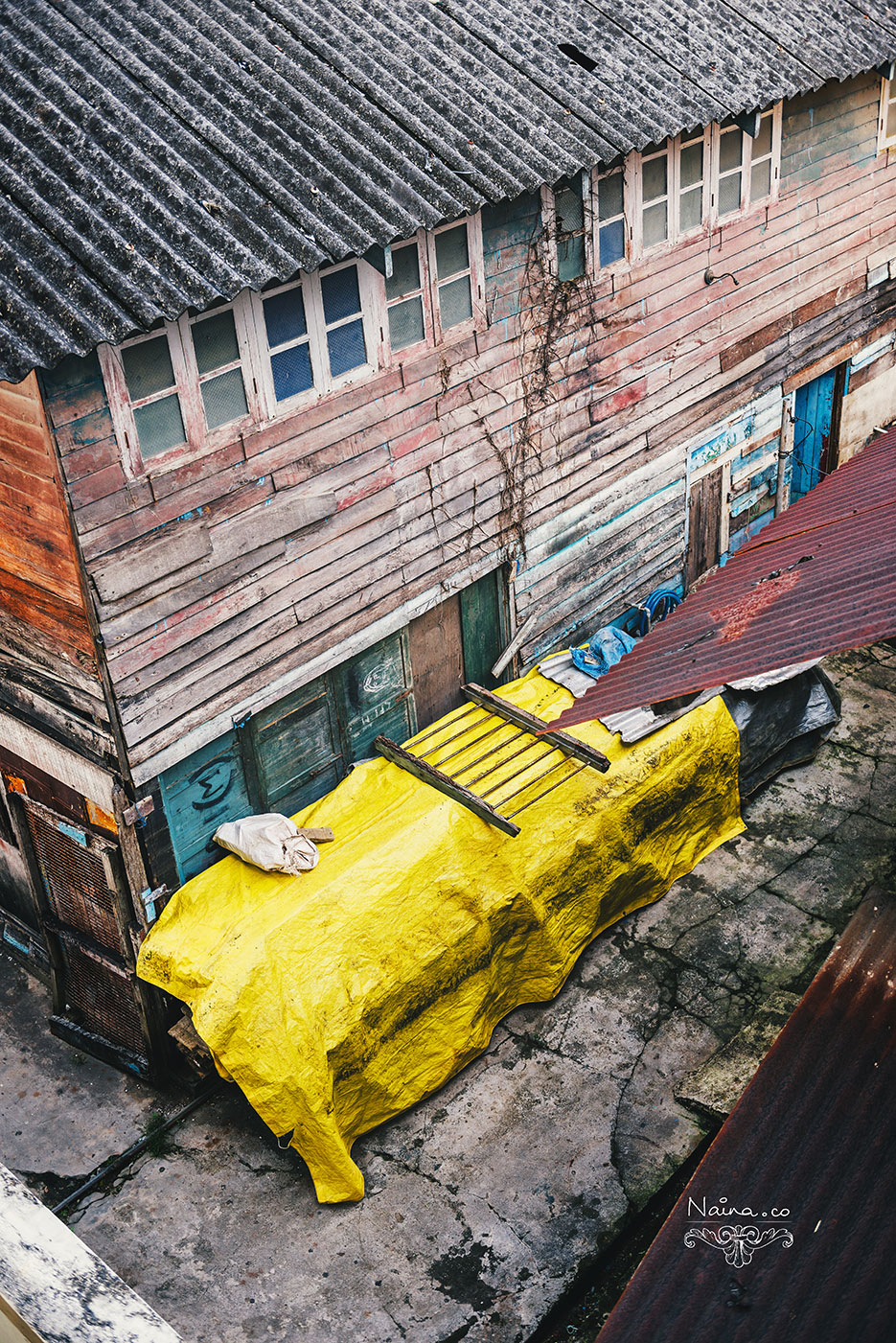 Below: The Cellular Jail and its resident bats. The sound and light show is not what it used to be and I killed time making photos of galaxies and incoming flights.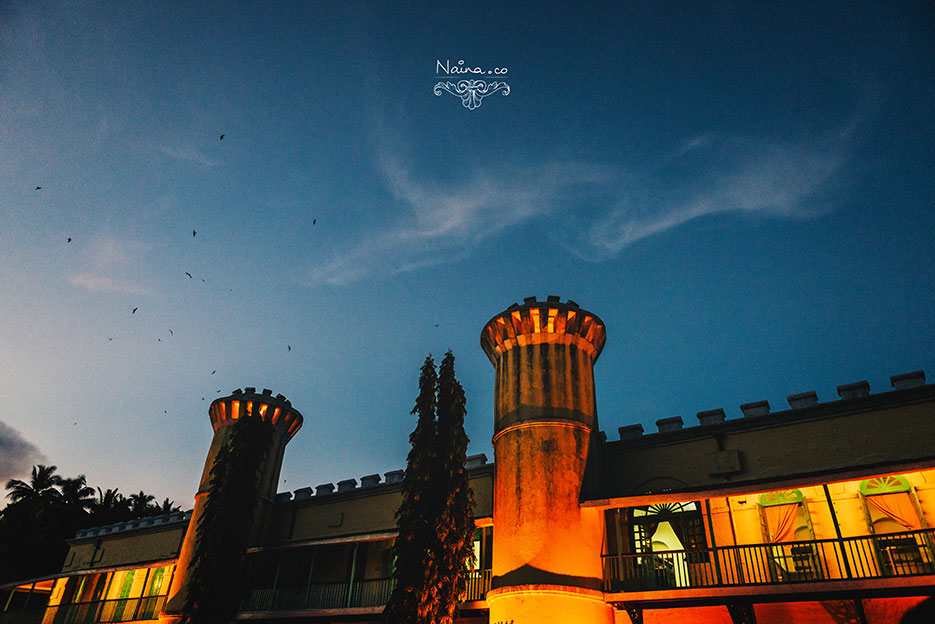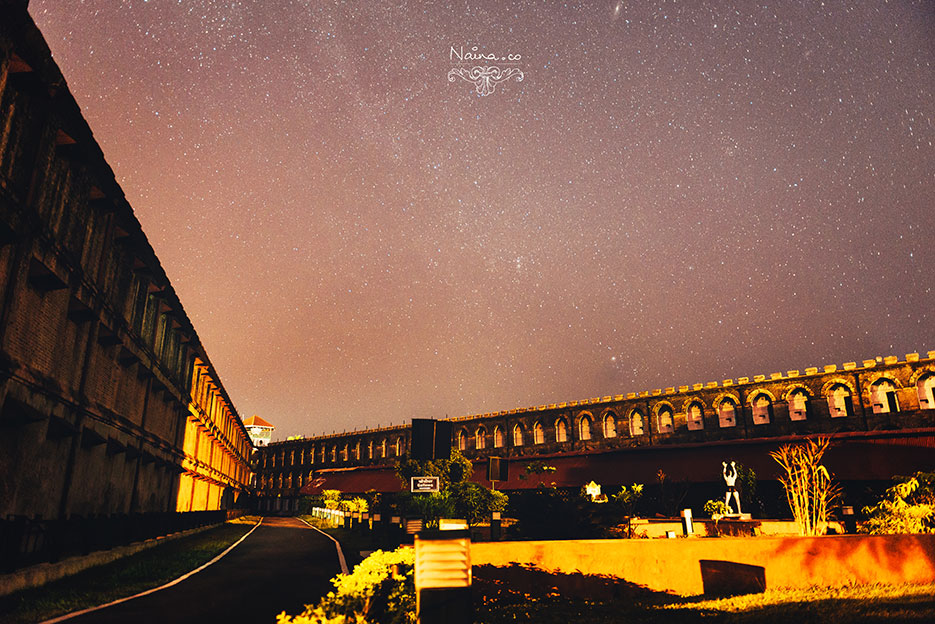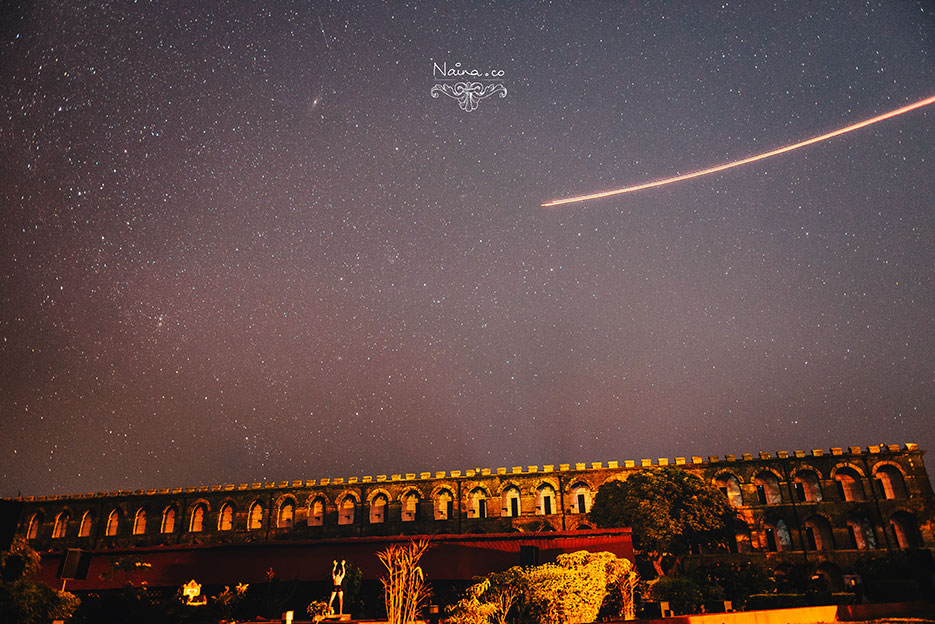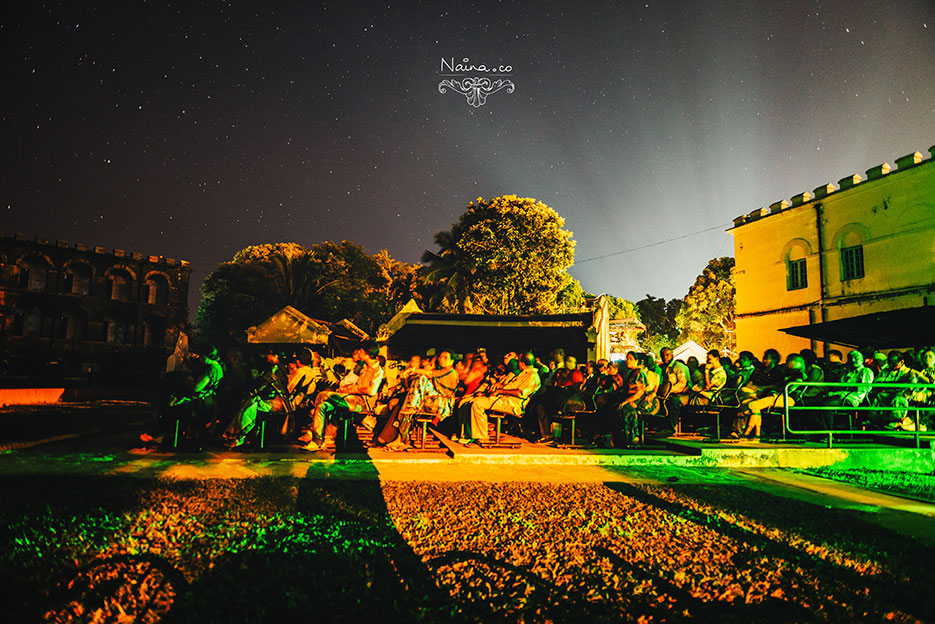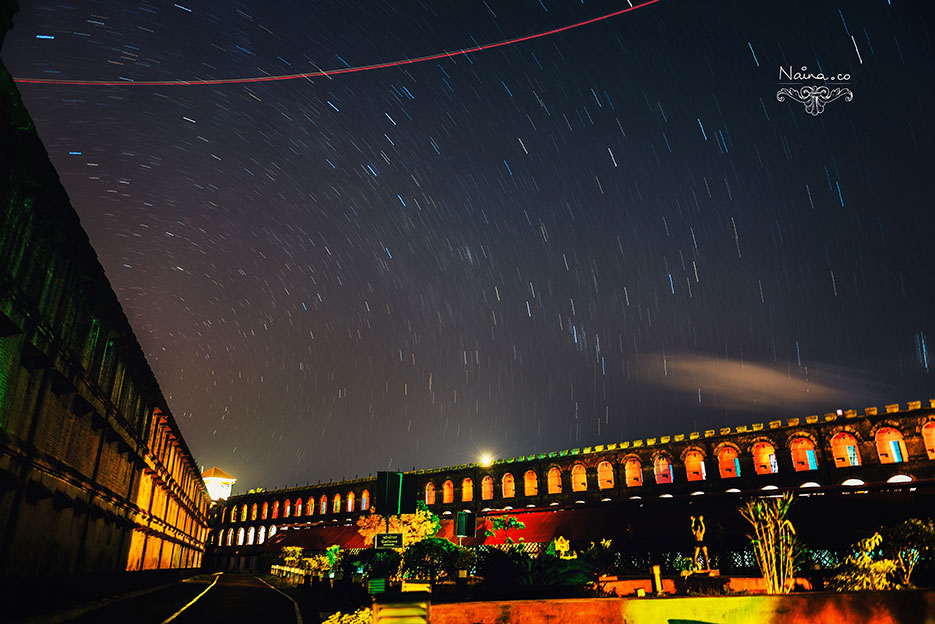 Below: Lobsters. The New Lighthouse was another place recommended to us for food. Although the ambiance isn't much to talk about, the staff is lovely. I did not particularly enjoy the food either.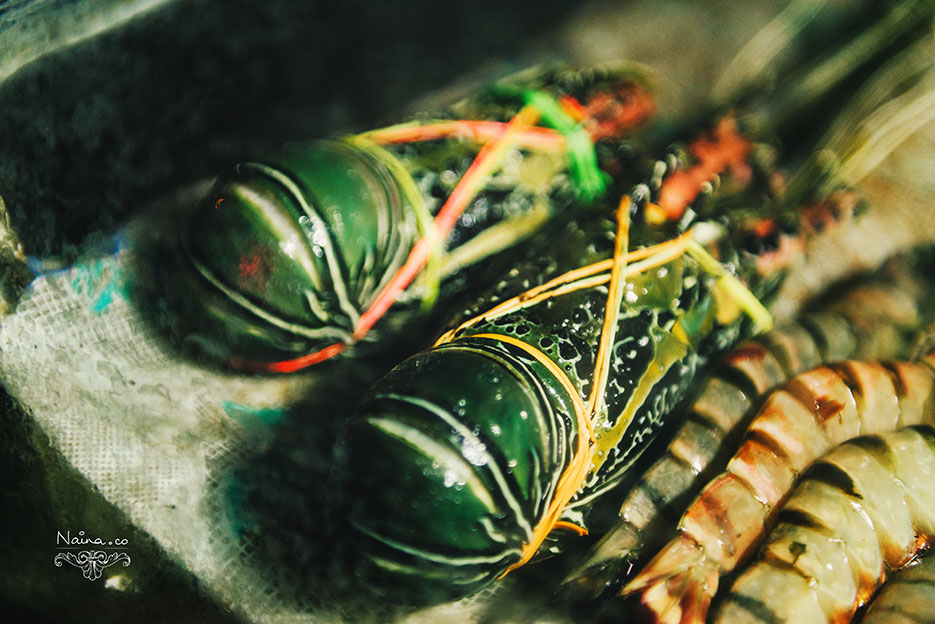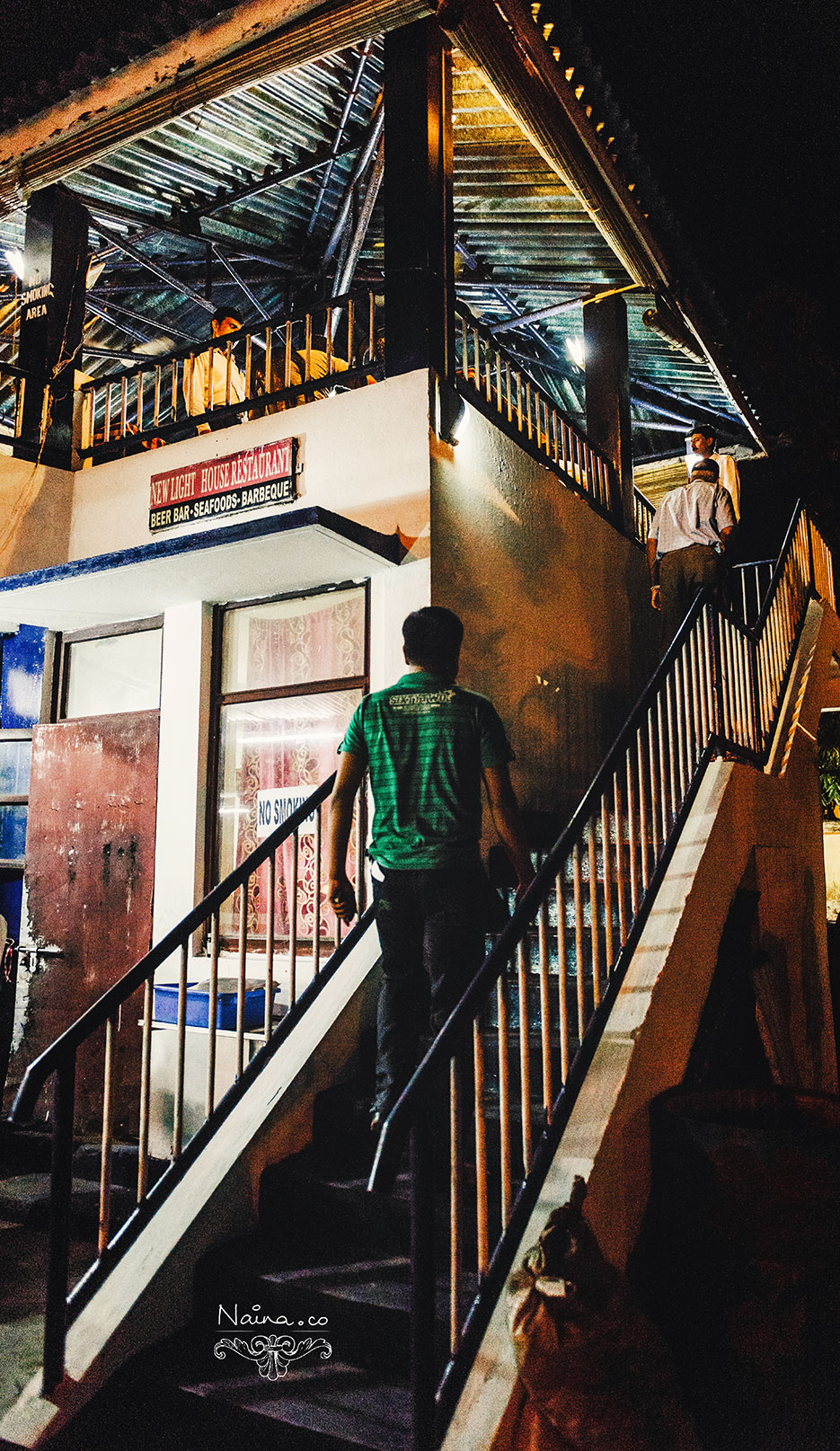 Below: This was my favorite part of The New Lighthouse. A real Patton Tank! Hilarious.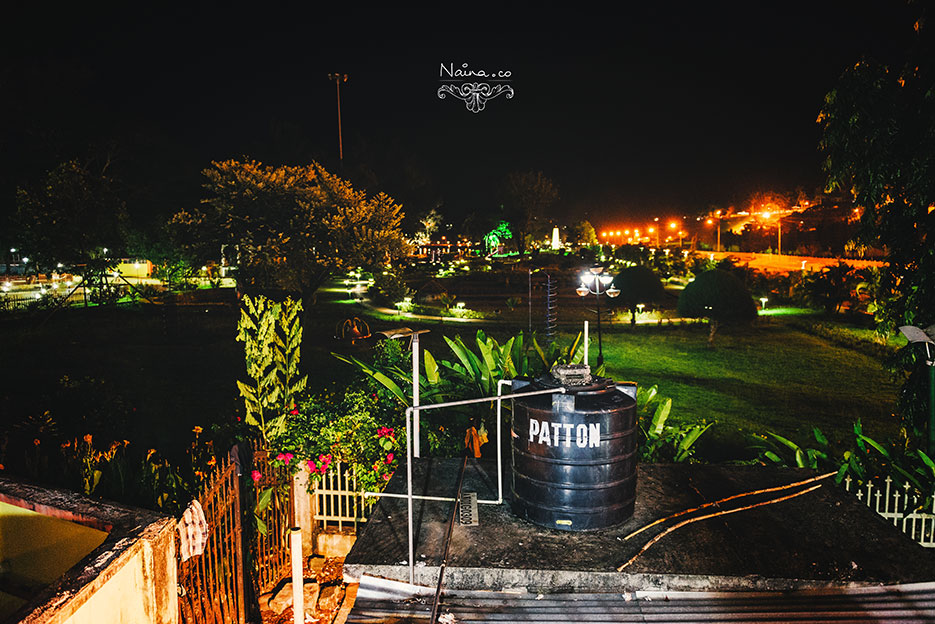 Below: And bye-bye Andamans, hope to see more of you soon.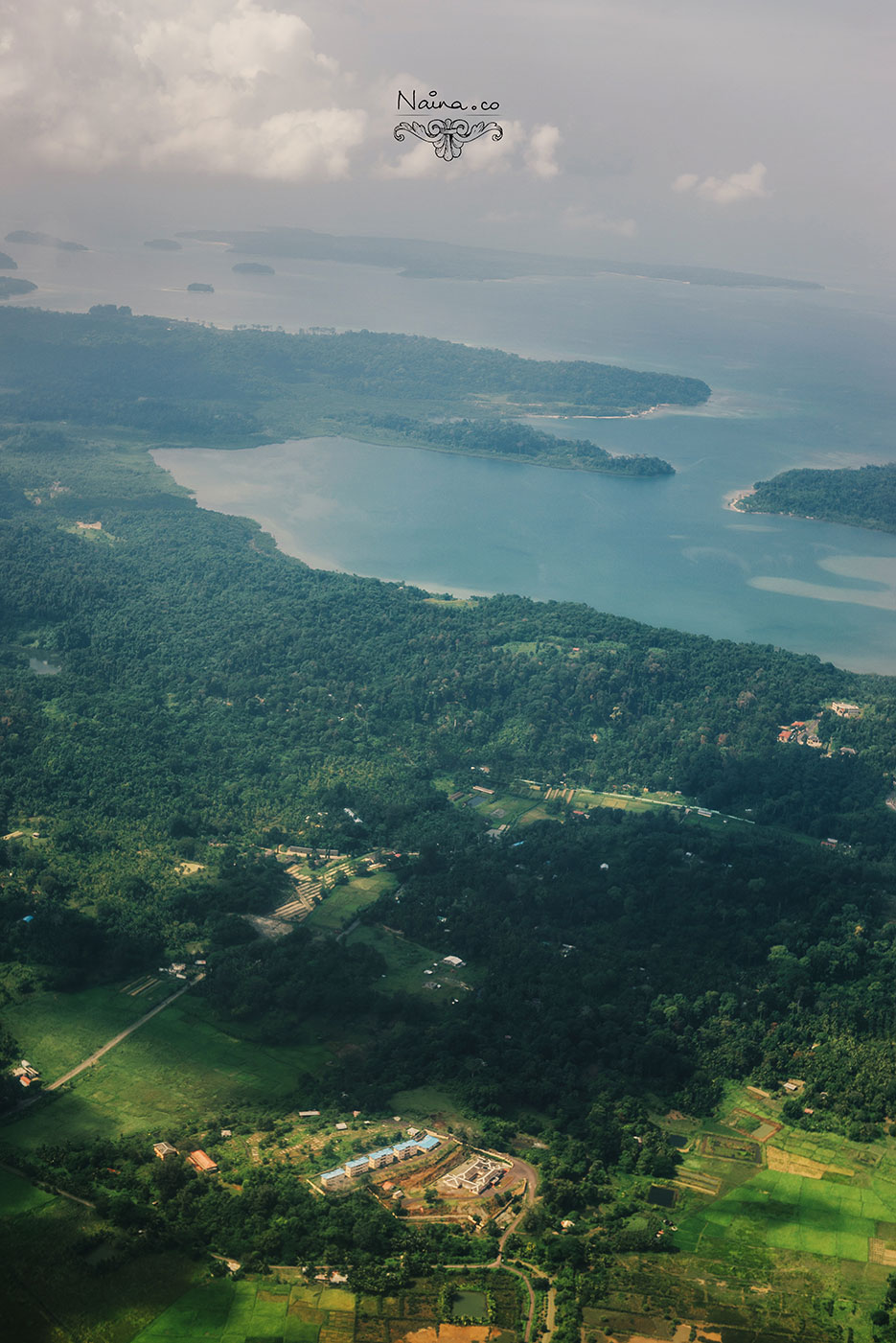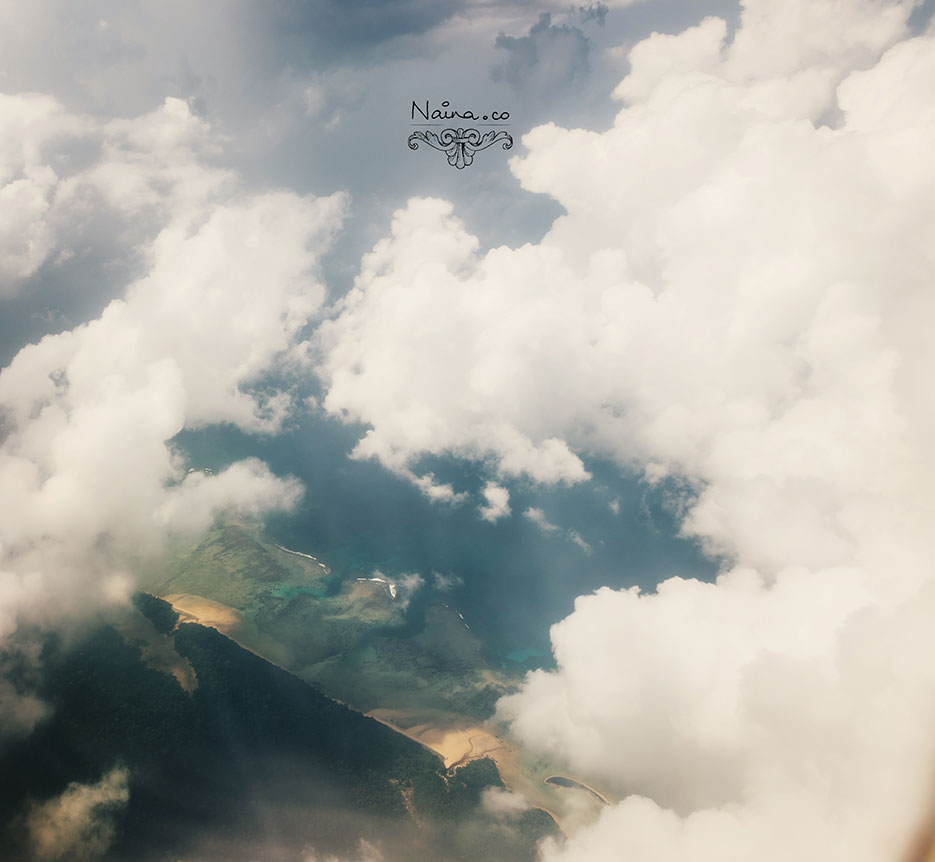 All Rights Reserved. All images photographed on the Nikon D800. If you would like to purchase prints or digital versions of any of the images on my blog, email me on [email protected] Same if you would like to commission me for a photography / blogging assignment.