If you didn't already know it, Kiko Milano is now in India! It has been for a while but the news is now spreading like wildfire and the clamor for their beauty products is reaching a fever pitch. ( The first time I visited the store to kick off this collaboration, I posted a few photos on my Facebook and Instagram and friends from Bombay were thrilled to hear that the brand is now in India. ) Currently, the only store is at the DLF Mall of India in Noida but I know that the brand has BIG plans. I can't give away all the details of course but let me just say that they are bringing their smashing skin care and cosmetics to Delhi and then, soon to Bombay!
At Naina.co, we are exceptionally excited about partnering with Kiko Milano for this season of #AIFWSS17! This is the first time we've partnered officially with a beauty brand for fashion week and I couldn't be happier at having discovered not one but FOUR products that I'm already in love with. I wore them on Day One and Two and I will wear them all five days of fashion week. I've featured those products in this blog post and they are the red lipstick ( with the lip pencil ), the Unlimited foundation ( it stays on forever and provides great coverage without being cakey ), the bronzer ( which I've been using to sculpt my cheeks ) and the coral rouge ( that I've been using as blush ). I'm also in love with the quality of Kiko Milano's nail paint – I picked two bright colours in blue and yellow – the blue needs just ONE coat! The yellow needs two and you're done for 2-3 days minimum. Kiko Milano also has nail paint and face make-up fixers so if you're worried about wearing makeup in the summers in India, fear not!
The brand's team gave me a good one hour at their store and I was so confused – I wanted one of everything. Not surprisingly – good quality beauty products are hard to find. I tend to stick to my favorites for my basic preferences. I love a red lip, I love foundation that doesn't make my skin feel like I've got cake over it and I love basic eyes. ( Kiko Milano also has this mascara that if you use daily, extends the length of your lashes! ) Honestly, they have so many great products under one roof that I can't possibly fit everything into one blog feature.
You have to check out their Wanderlust Collection, if only for the shiny, gold, luxury packaging. I literally got the bronzer and the blush because the packaging was so Instagrammable! That everything is "Made In Italy" is a big plus.
Day Two of Fashion Week was even busier than Day One and it's only going to get crazier till the grand finale. Details about what I wore and the beauty products I've used from the Kiko Milano collection are at the end of this feature. Enjoy the photos! And don't miss the short Go Pro video at the end.
( Did you know that Kiko Milano was founded by Antonio Percassi, who is a former Italian Football player? His son Stefano currently overseas the Kiko Milano brand – the Italians sure know how to kick ass when it comes to quality. )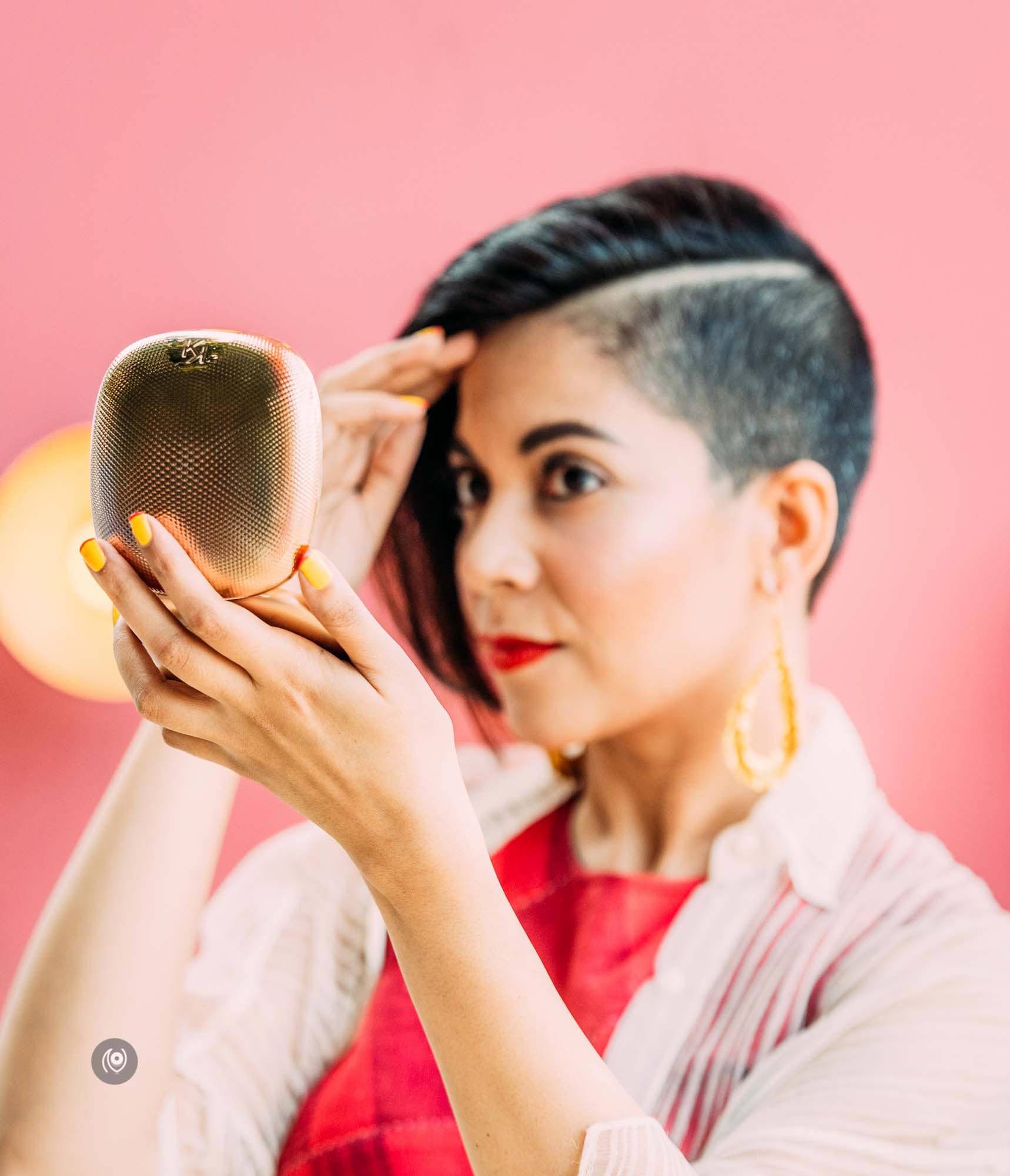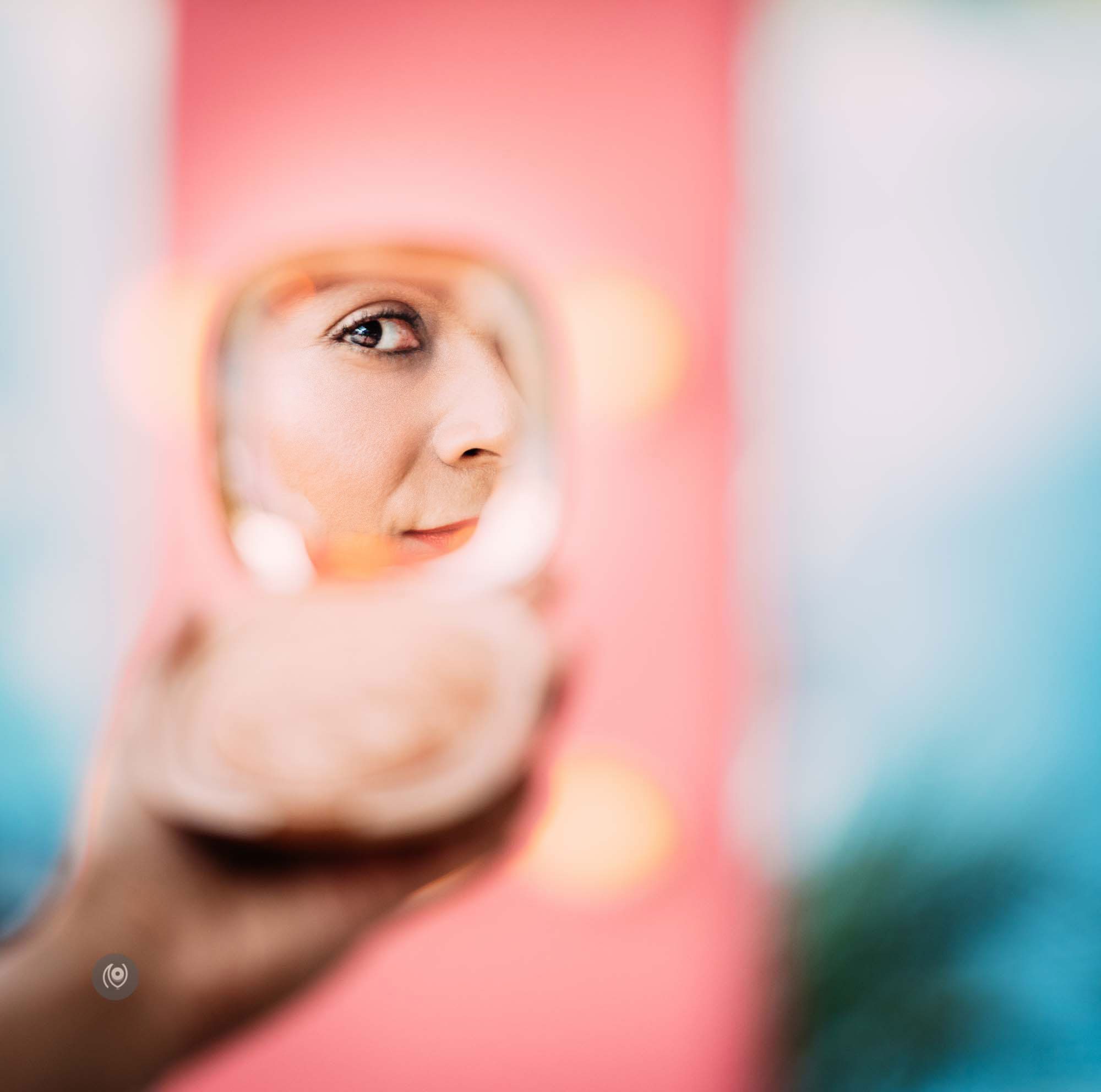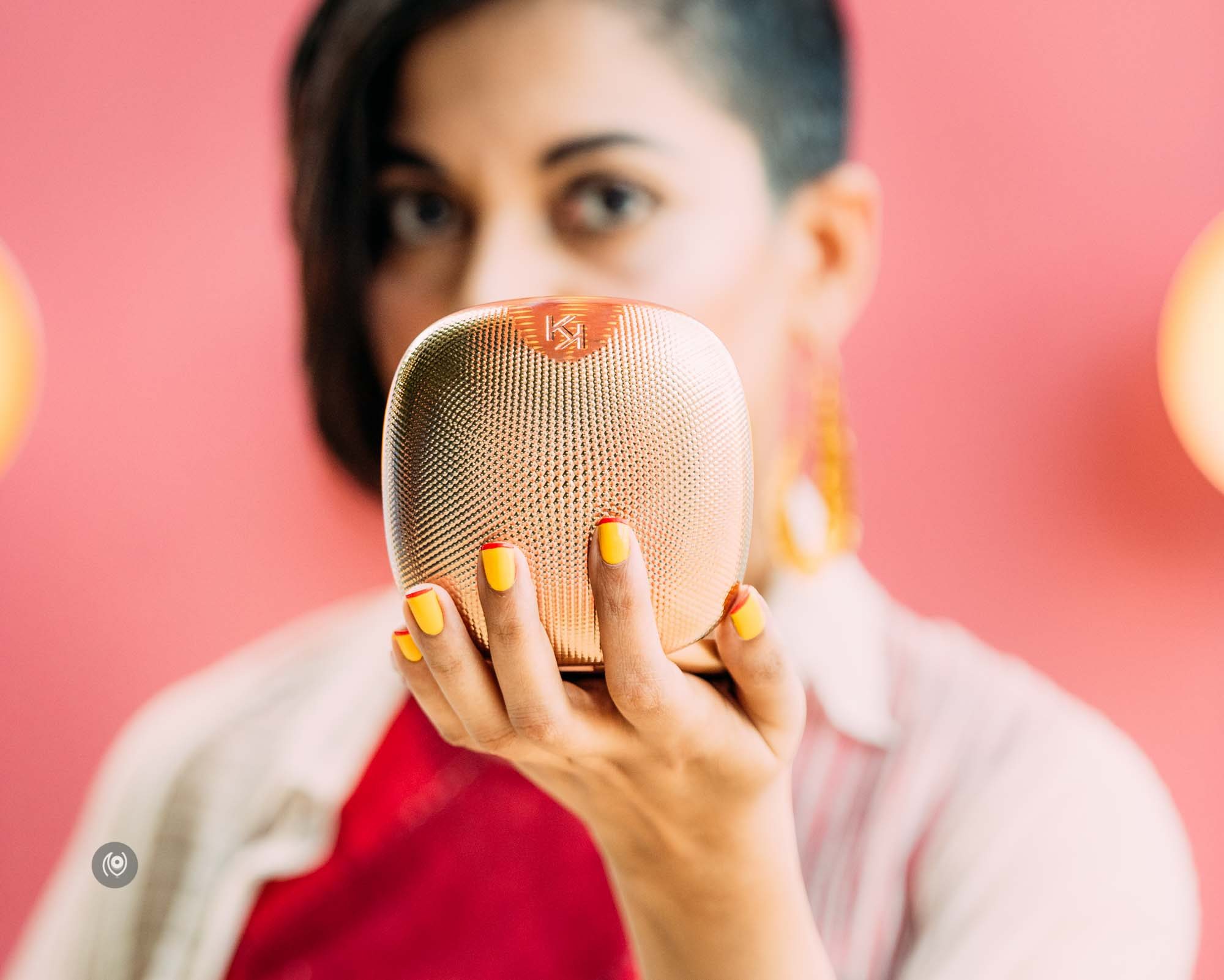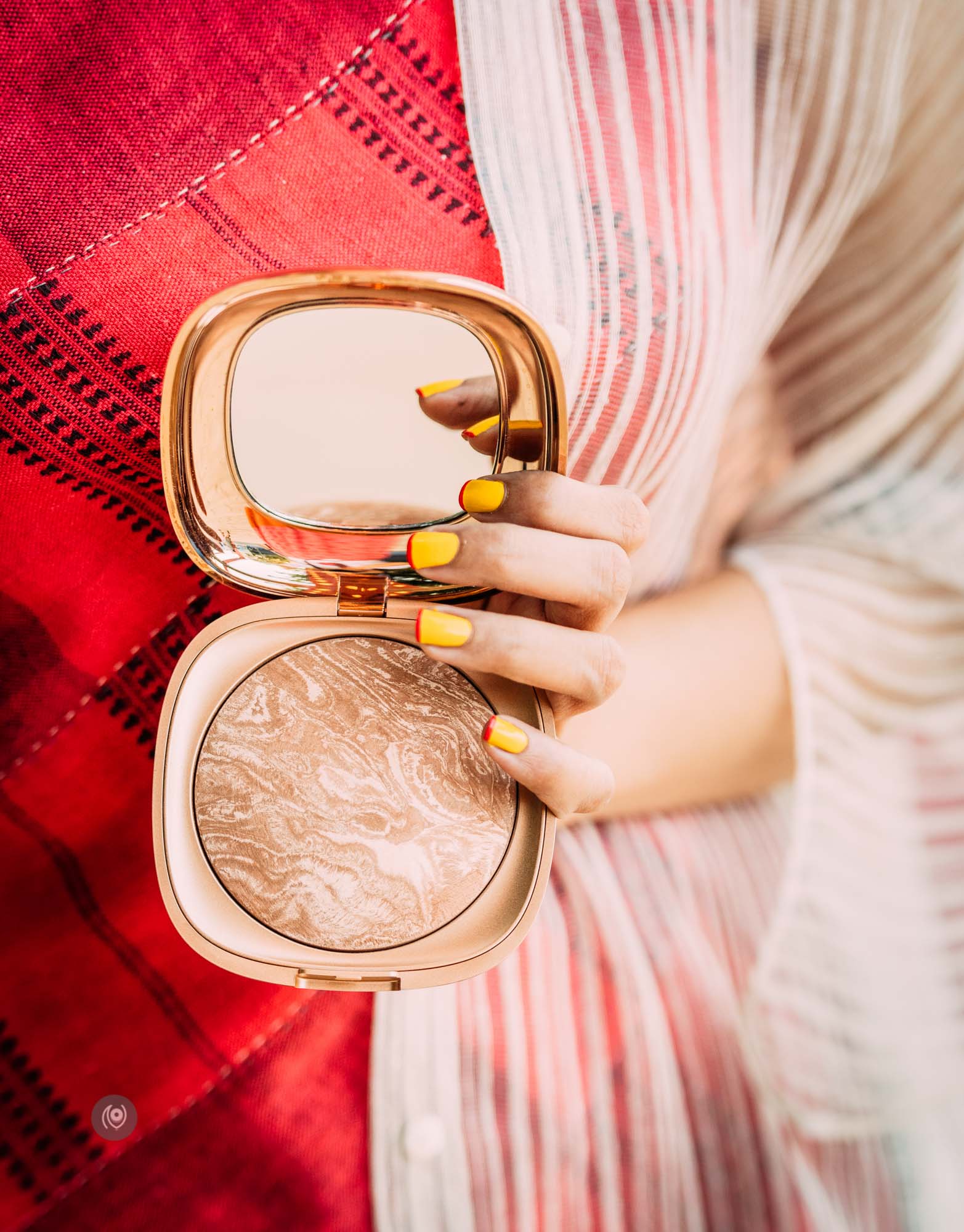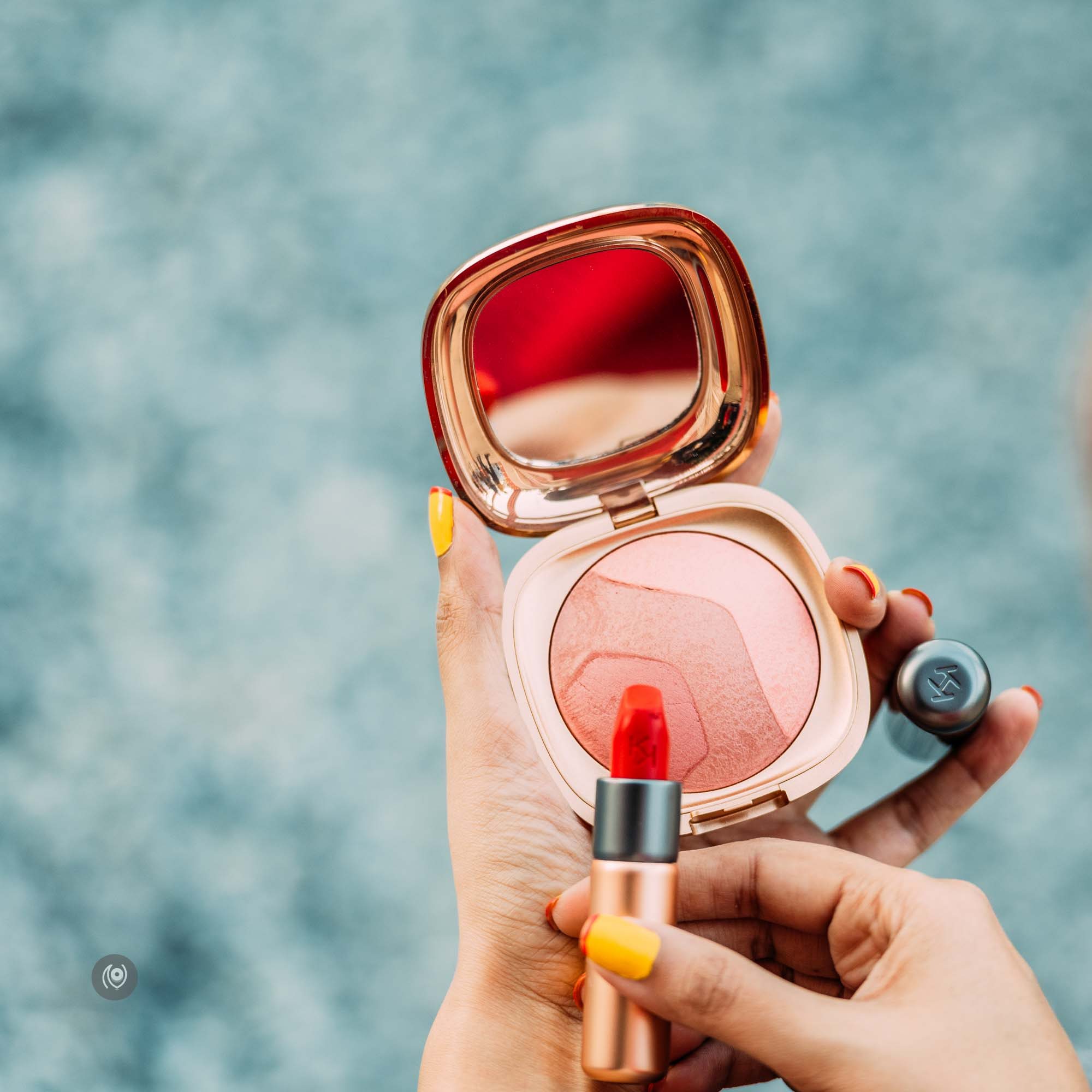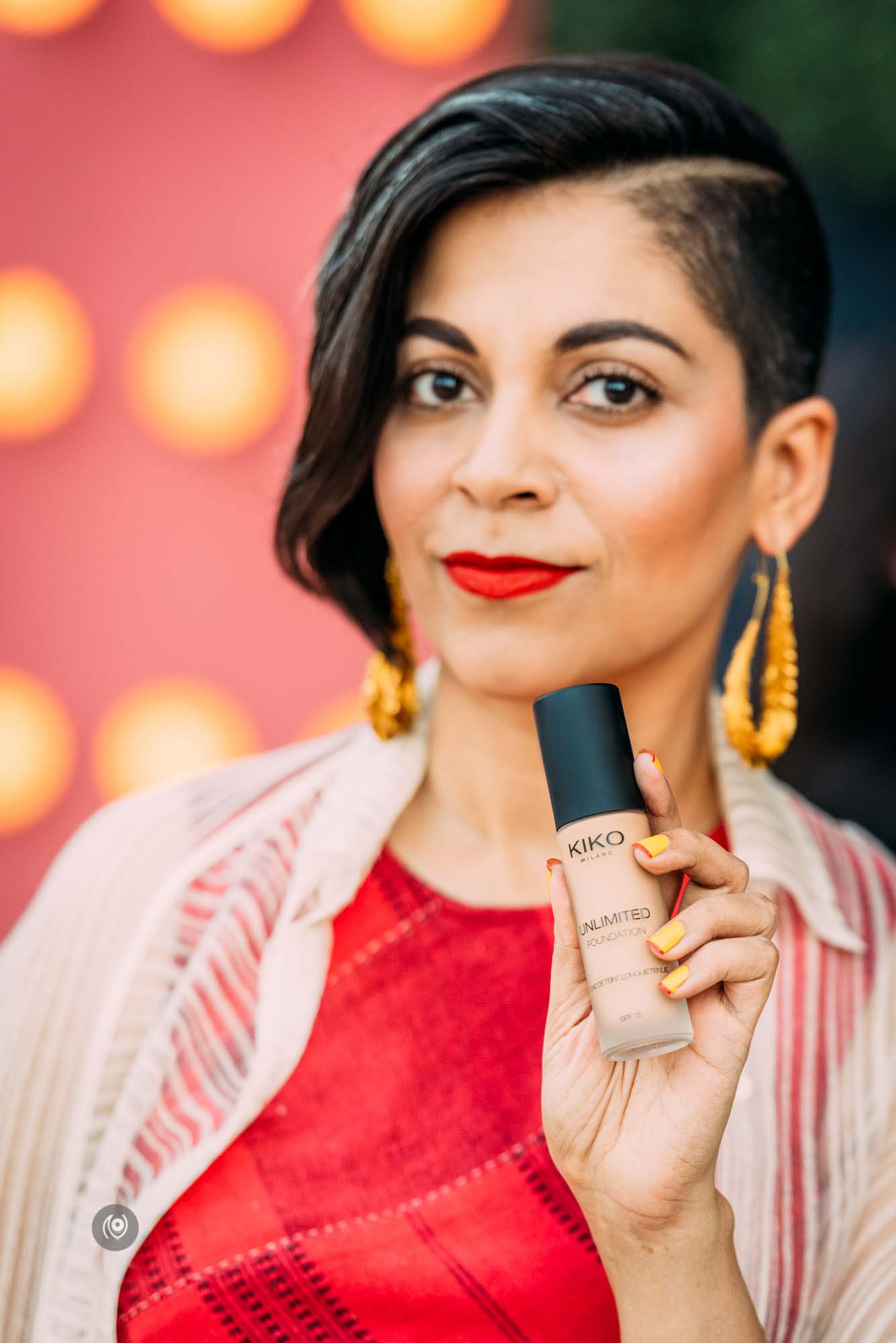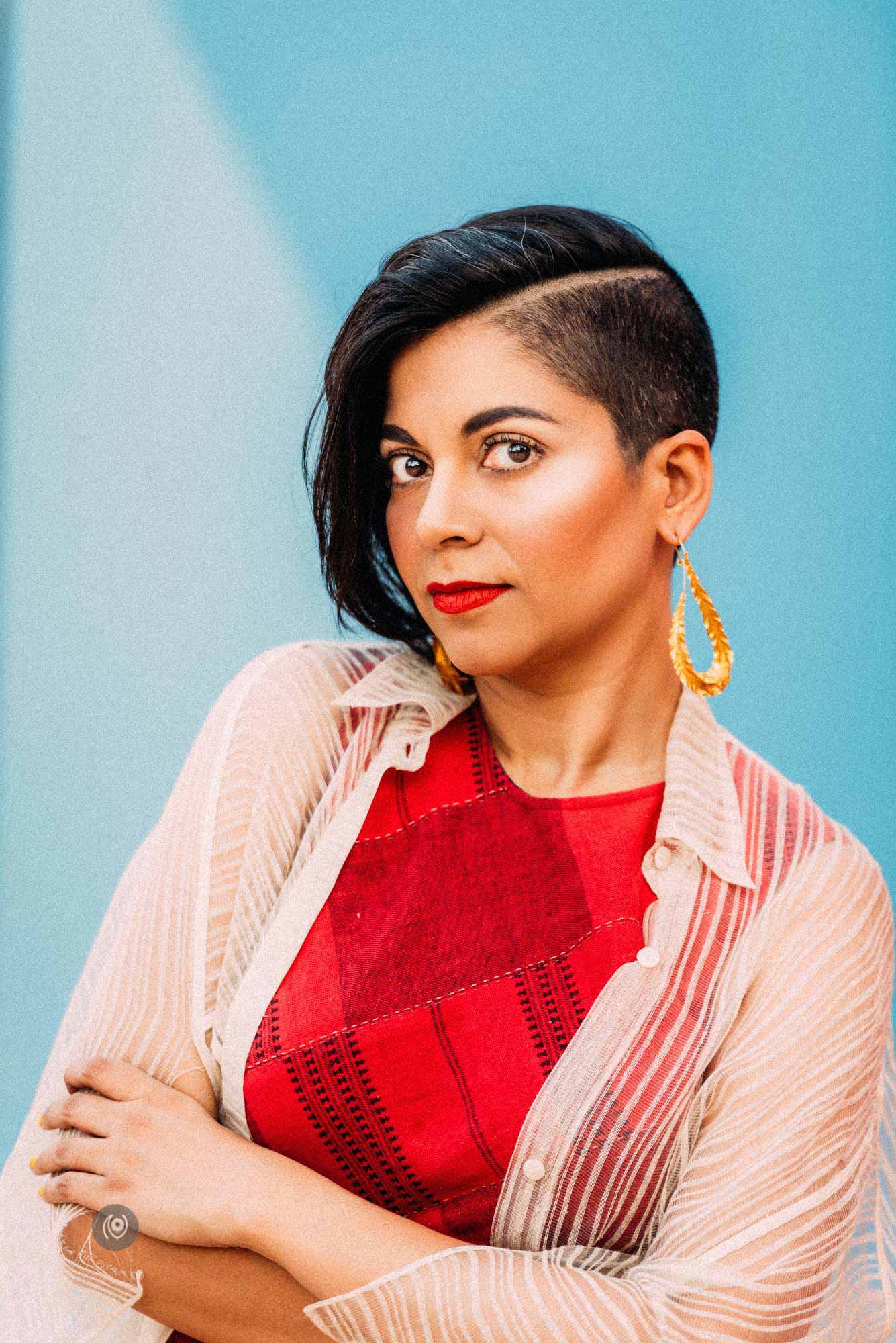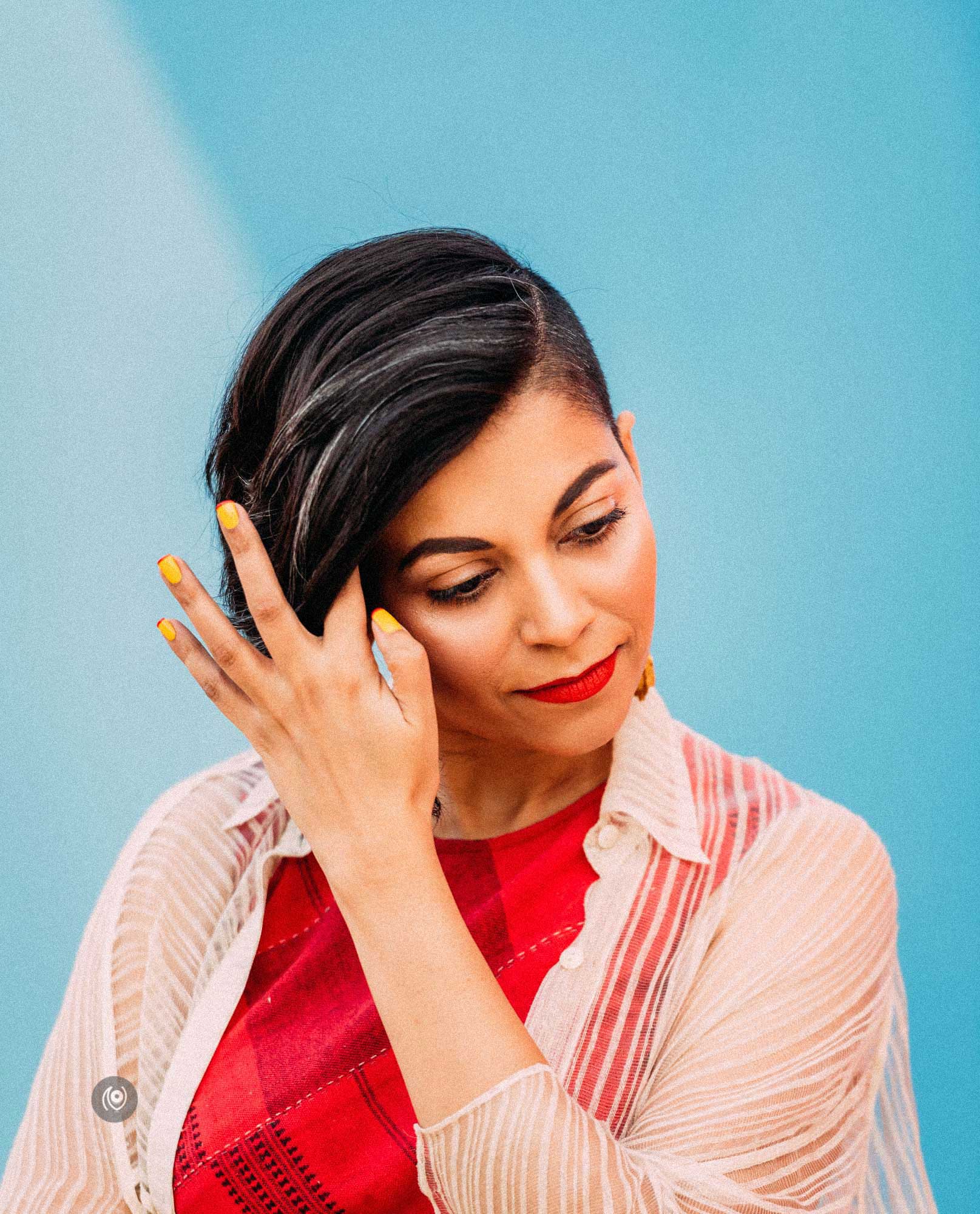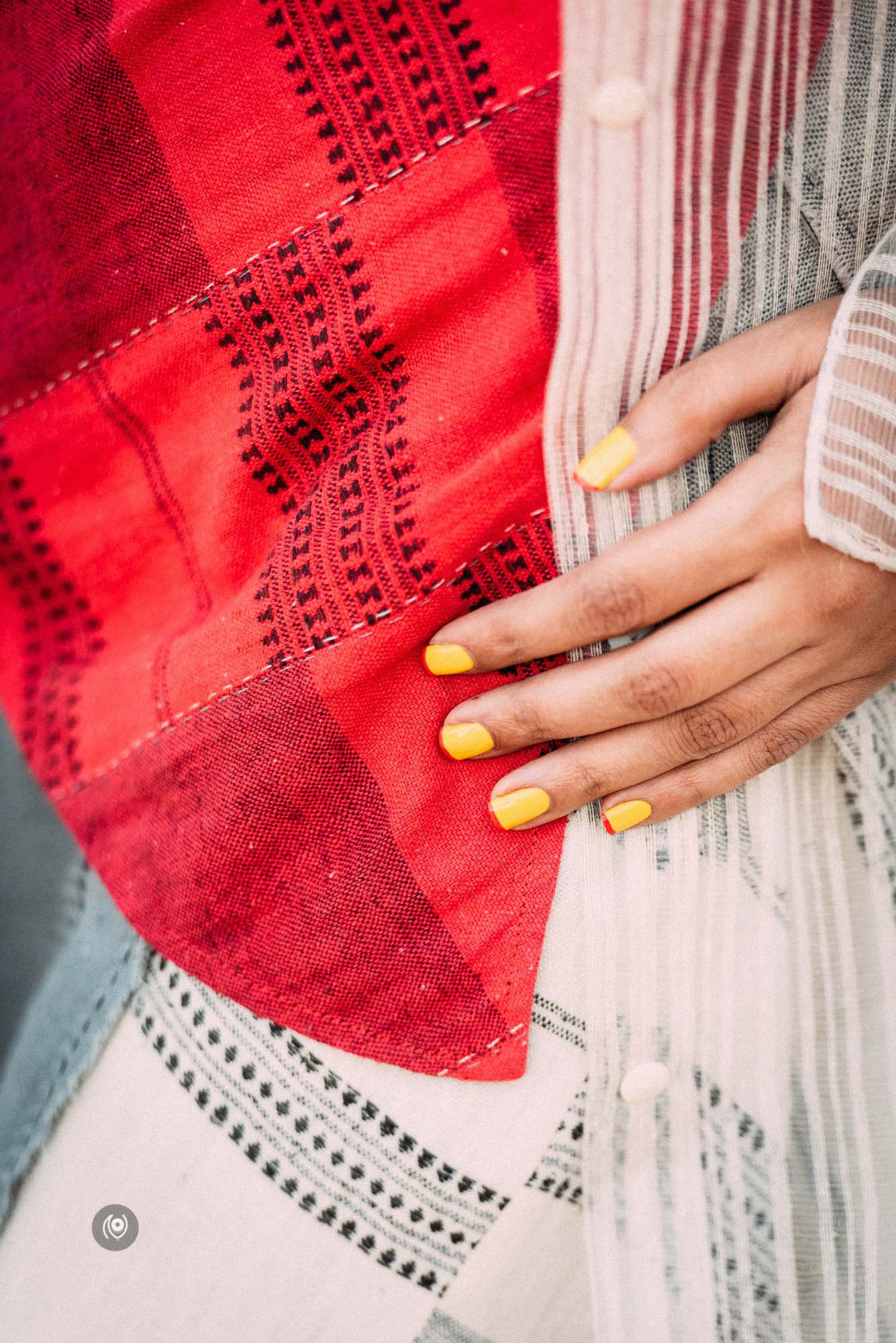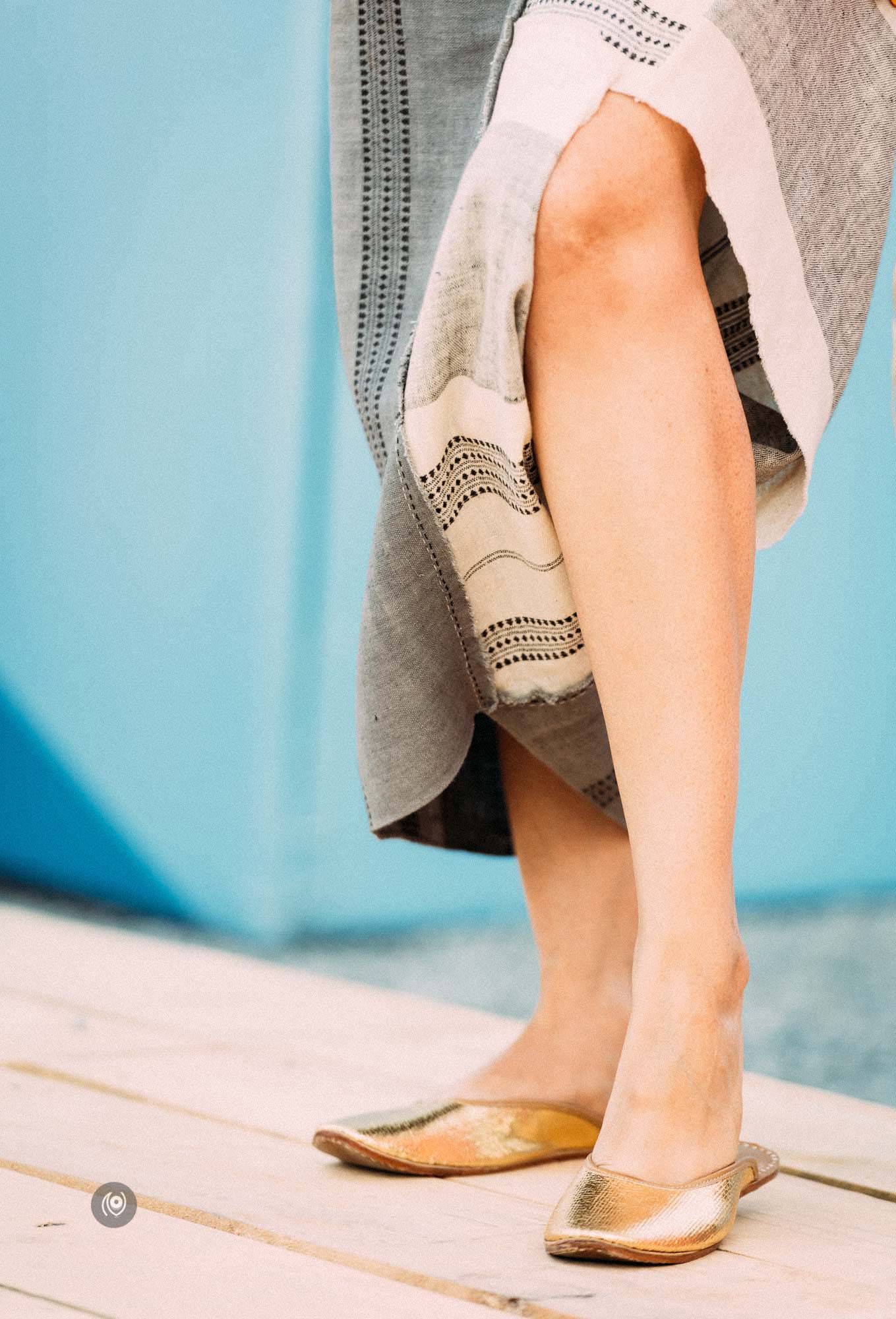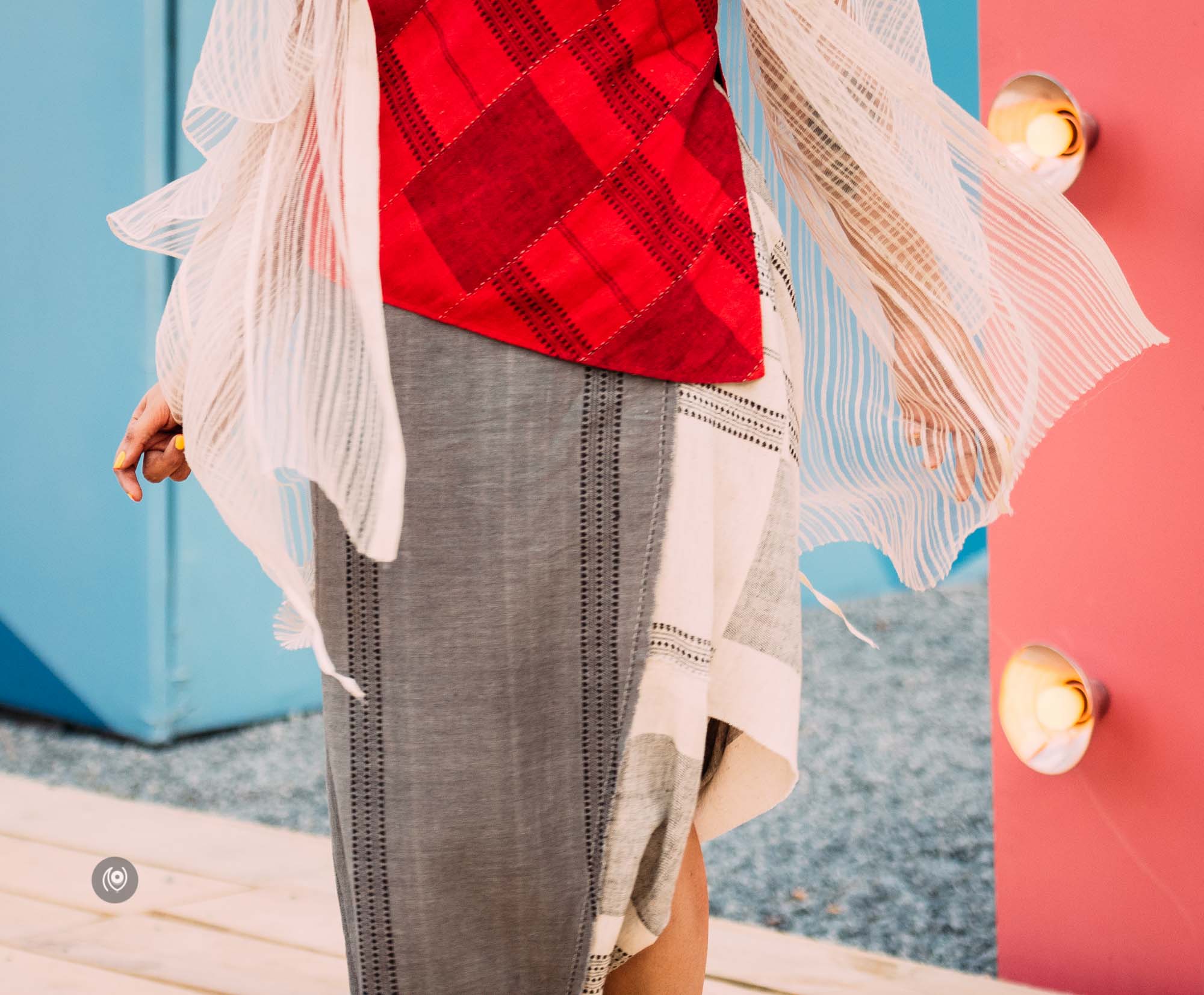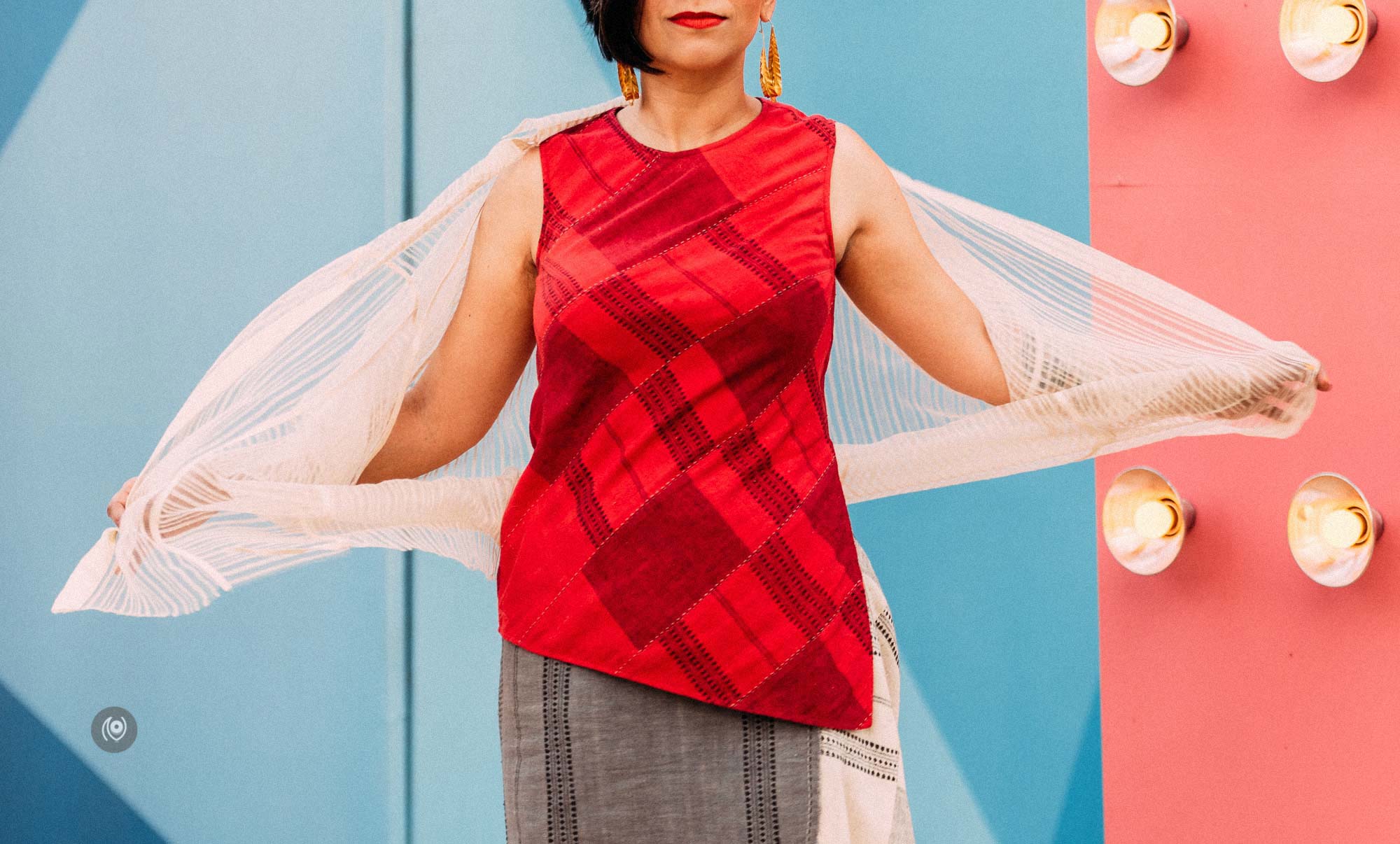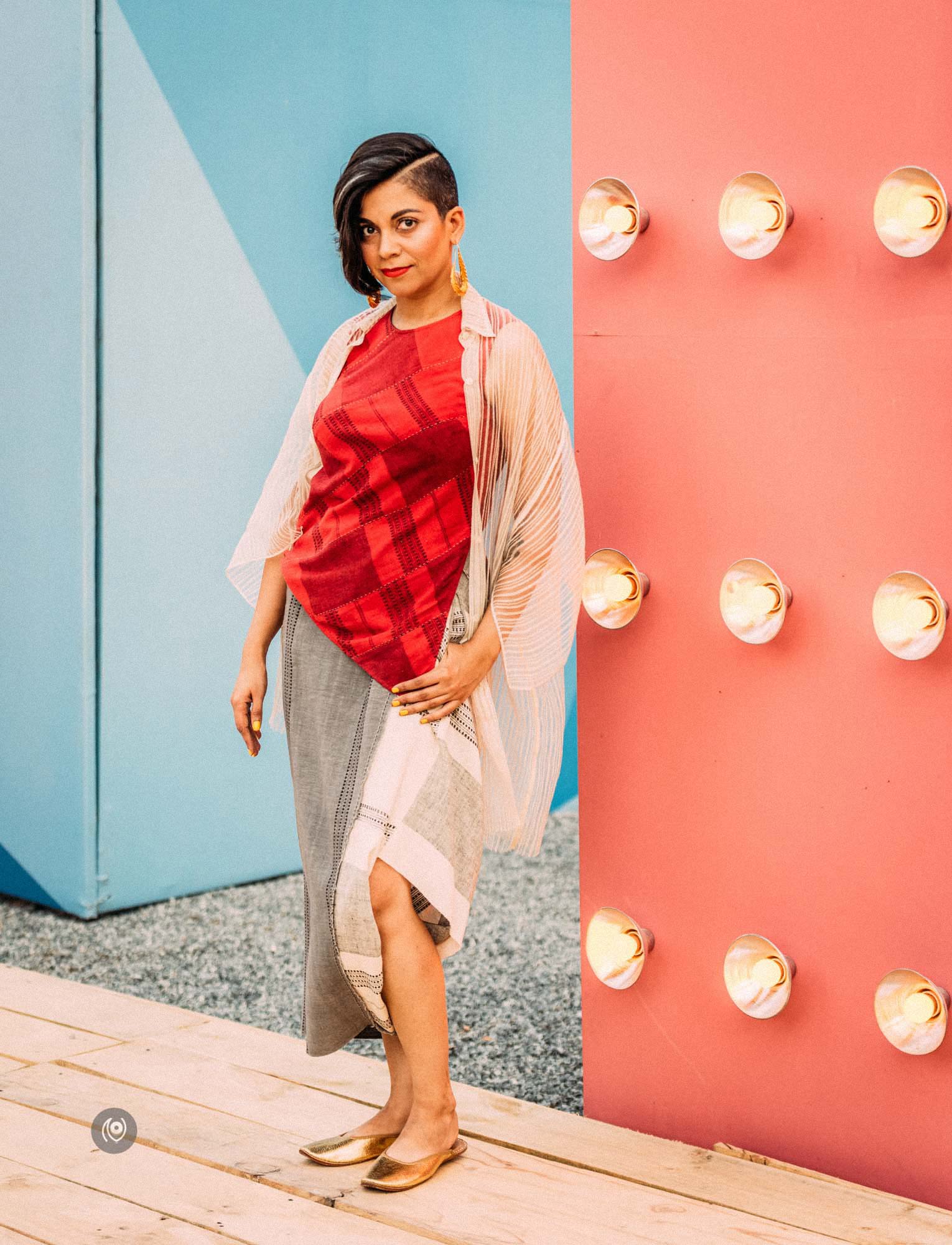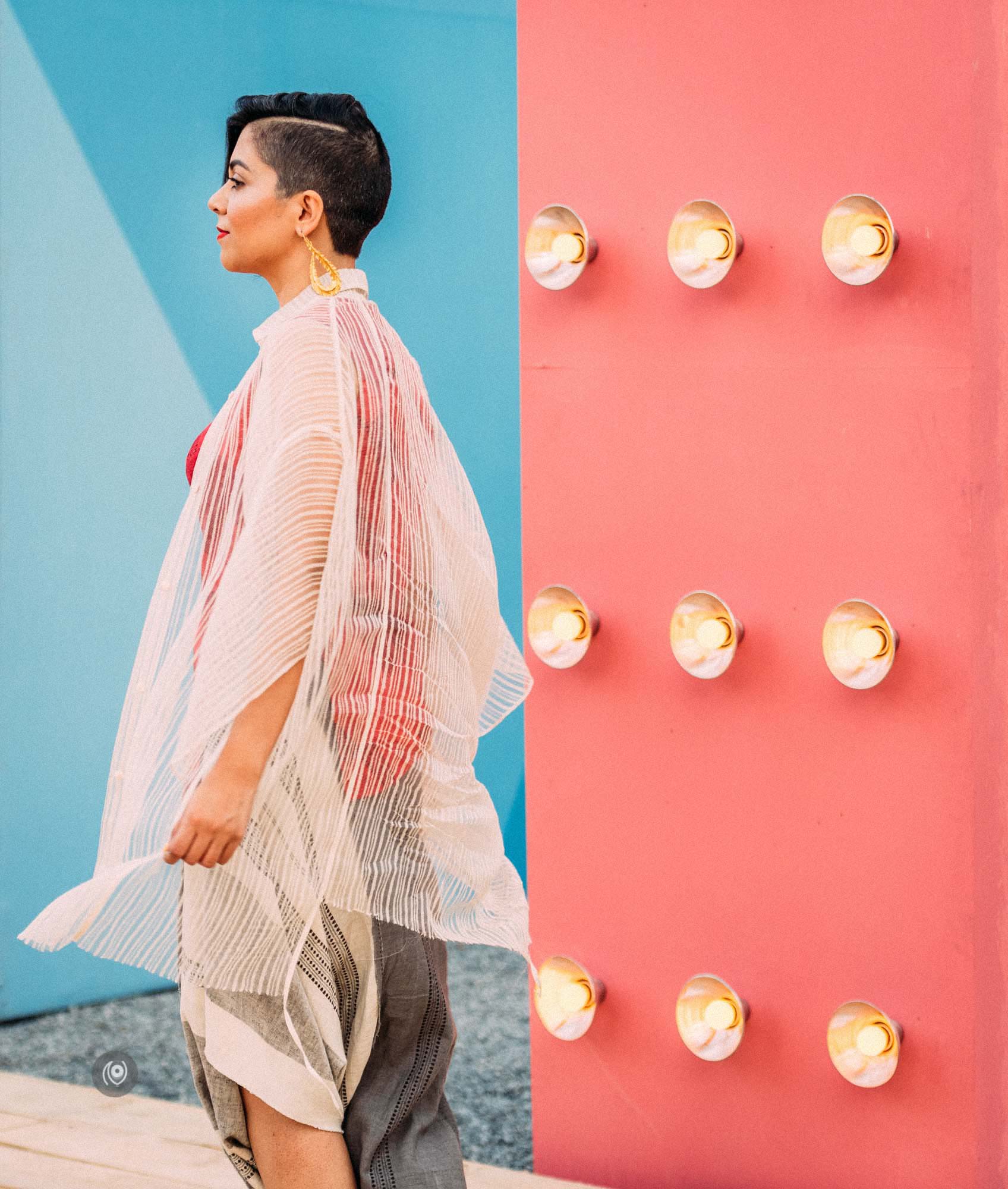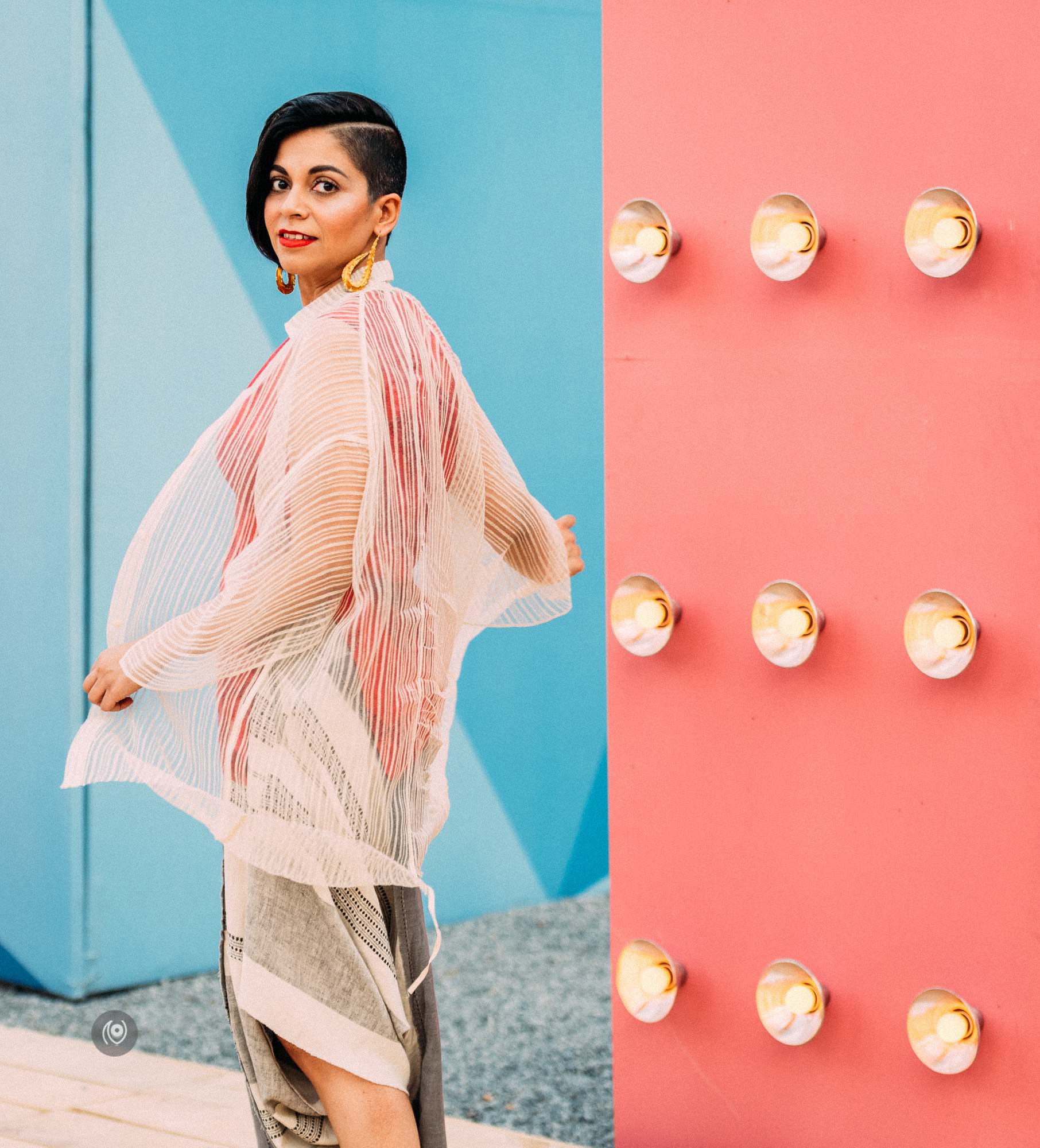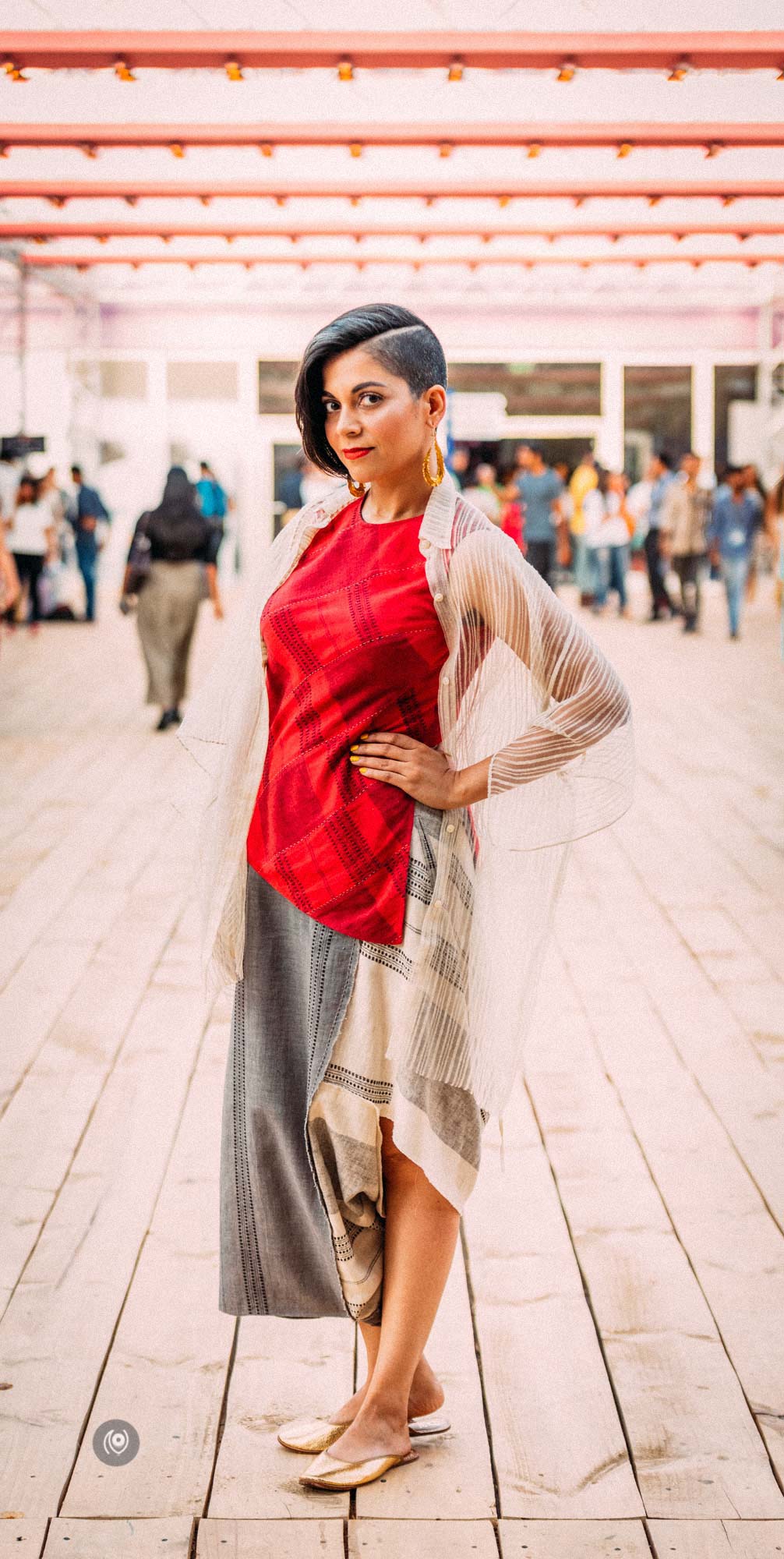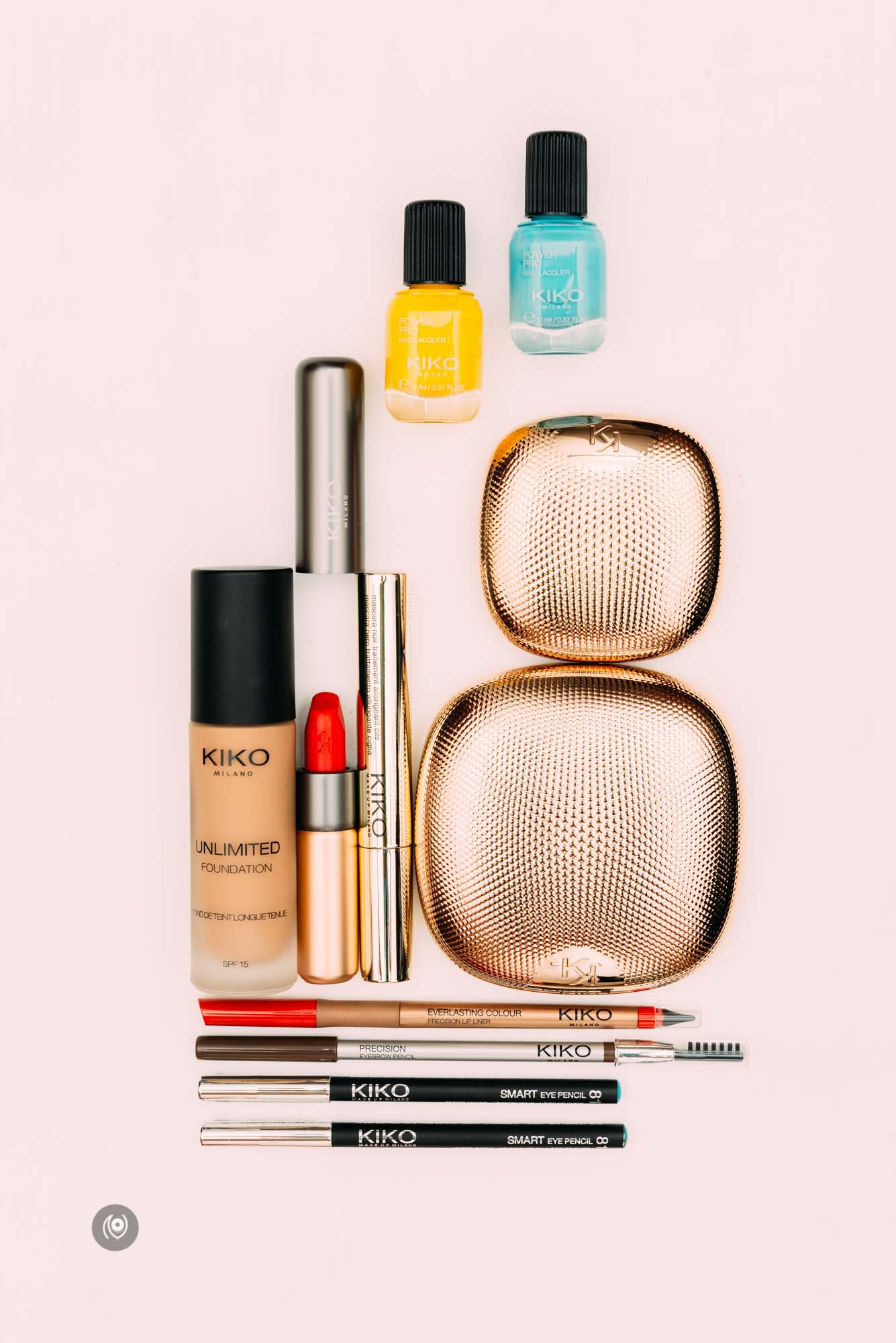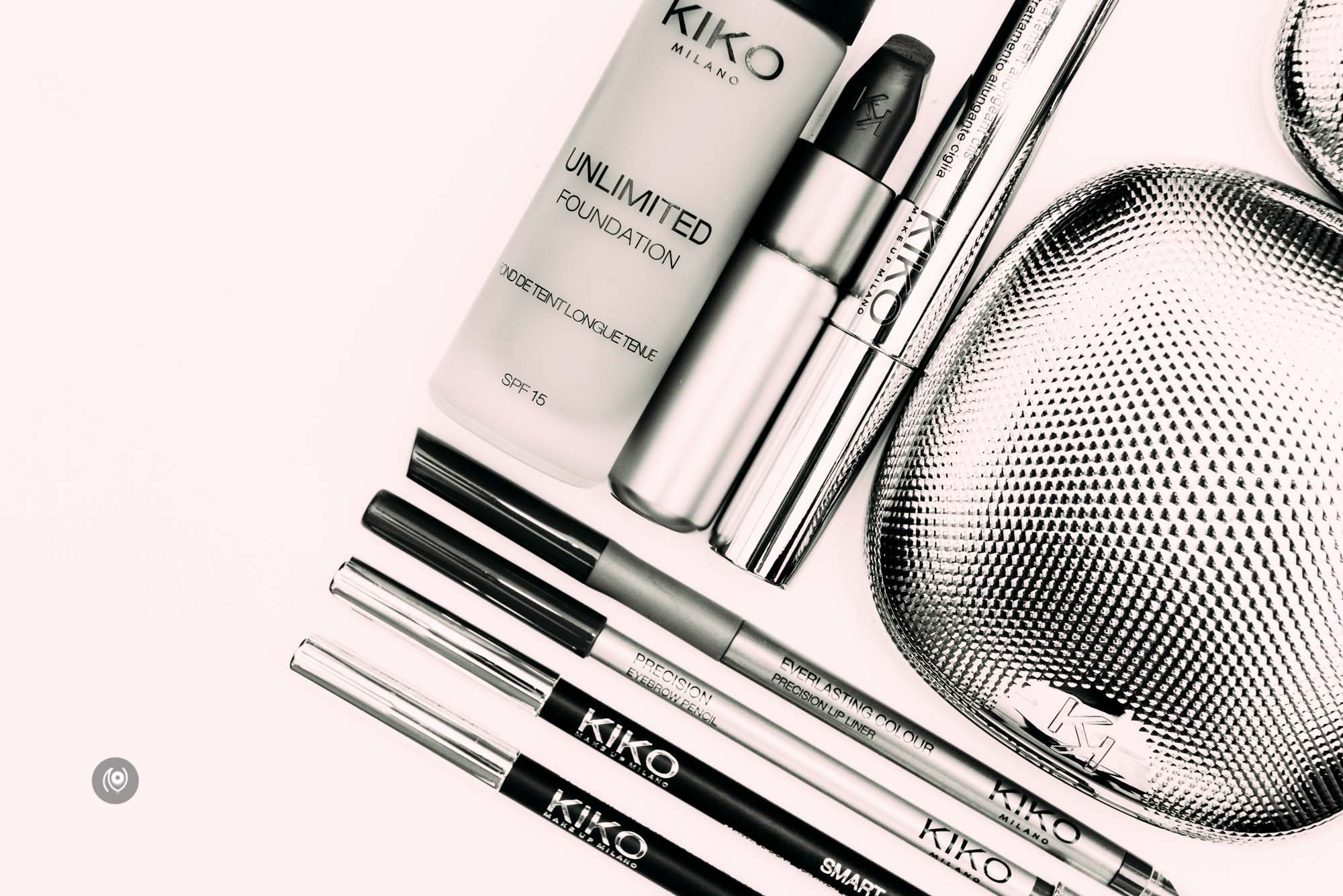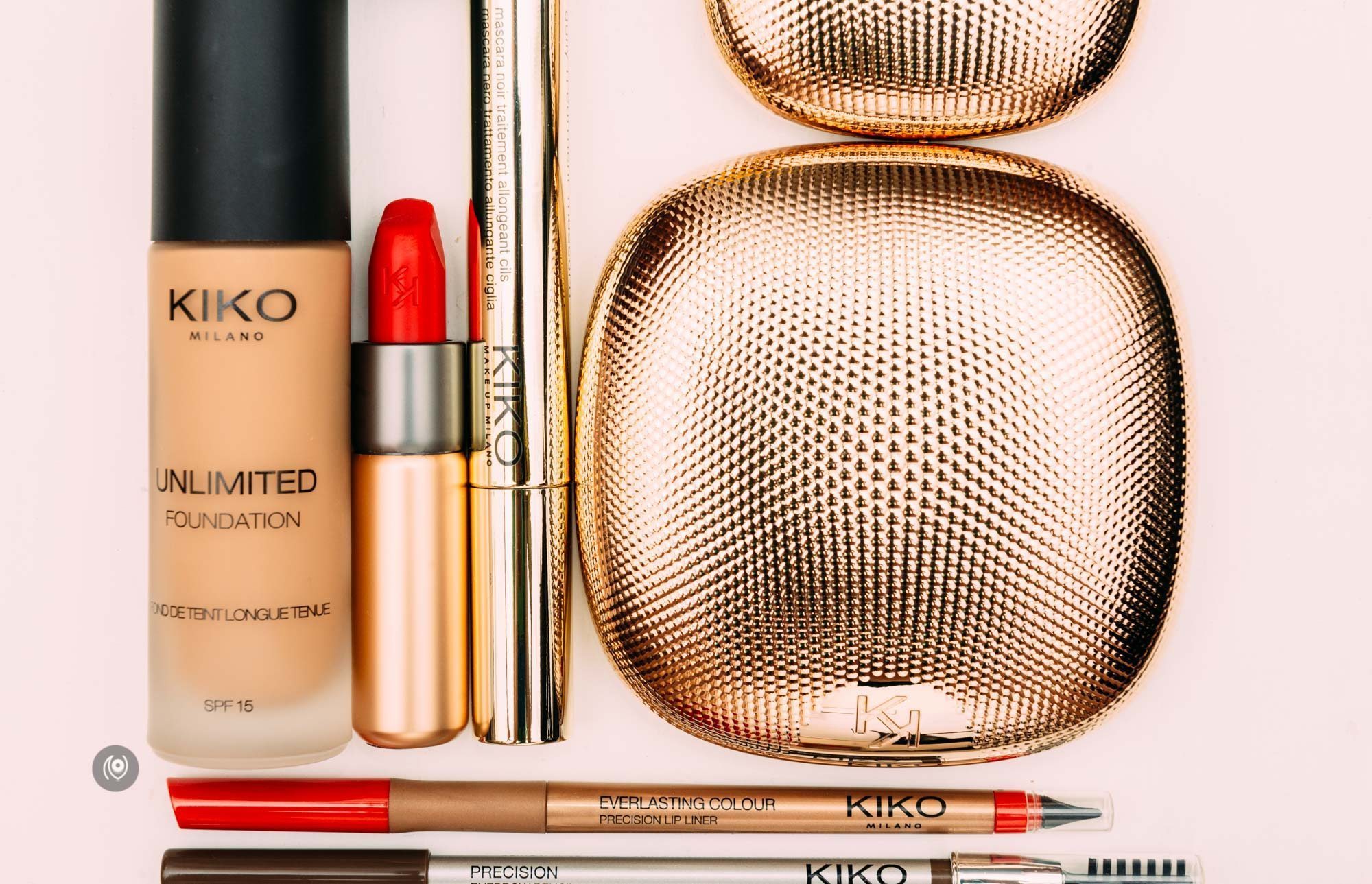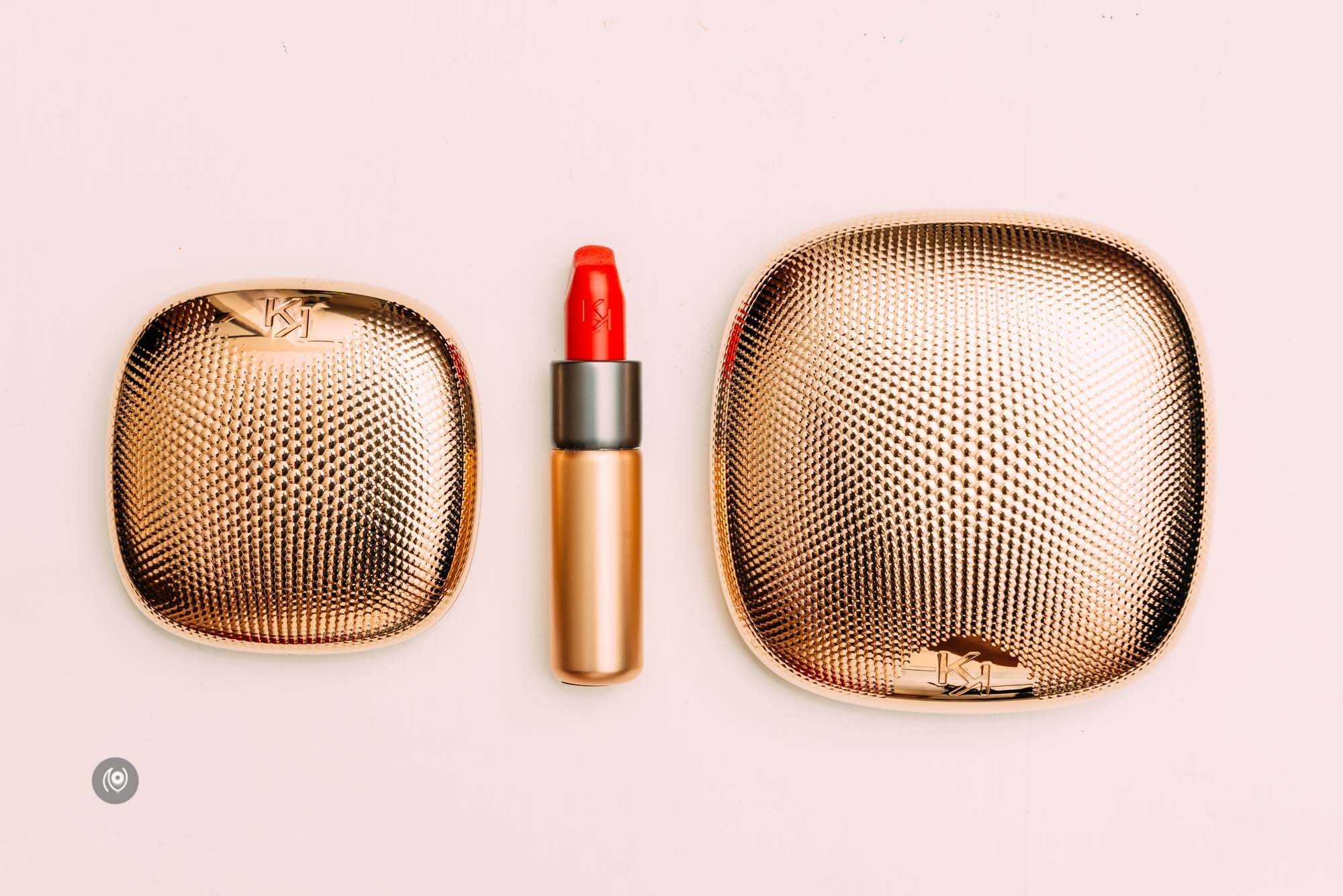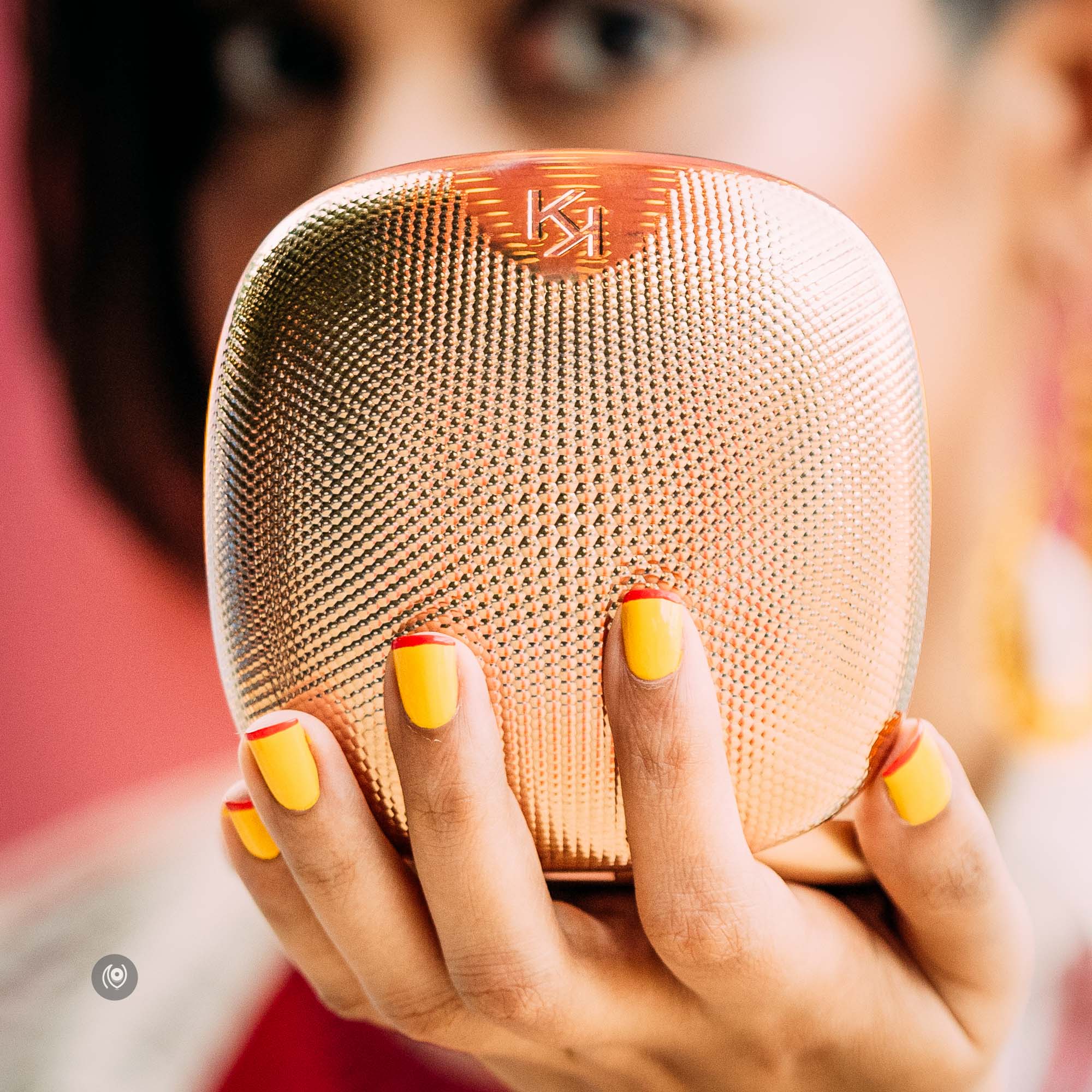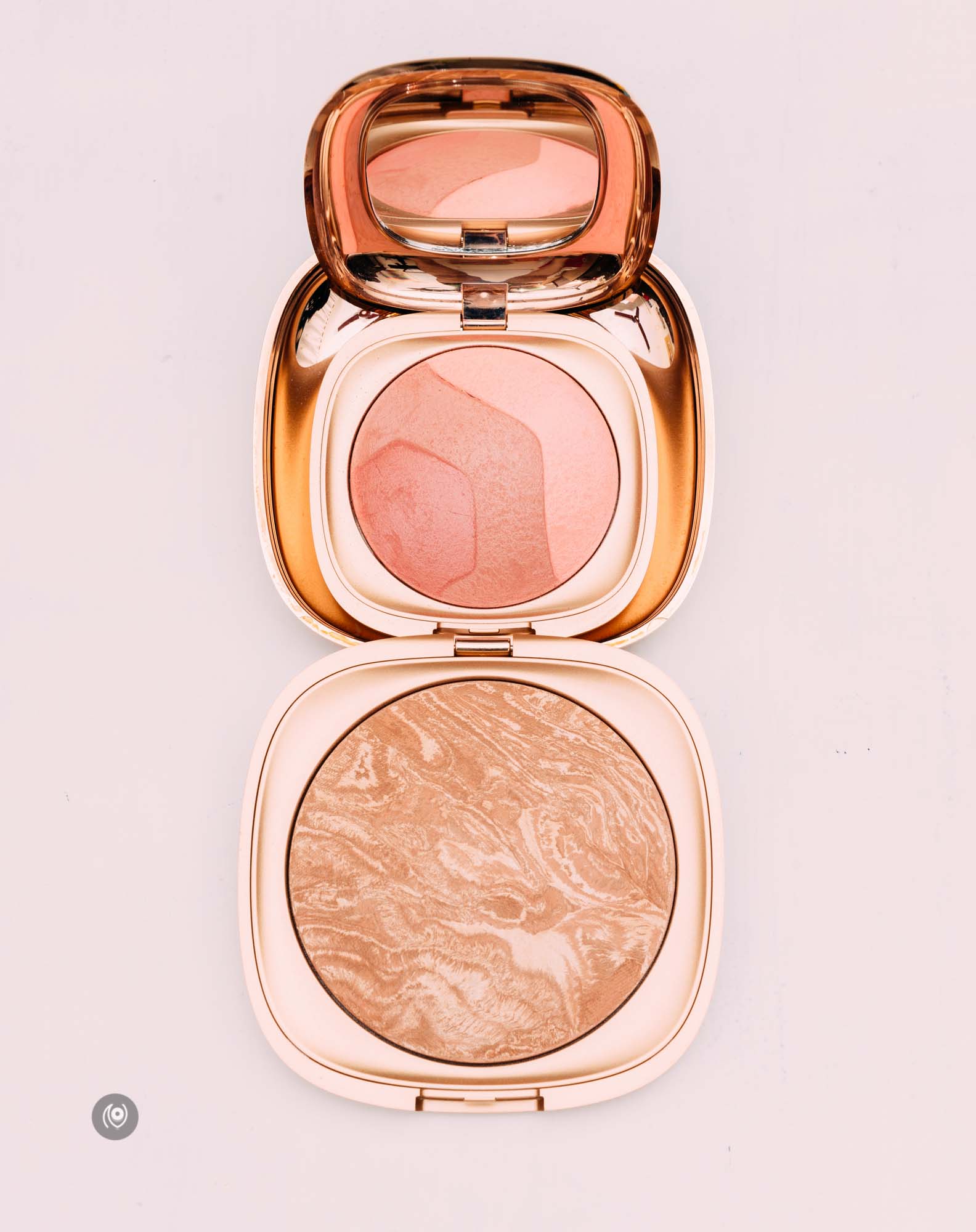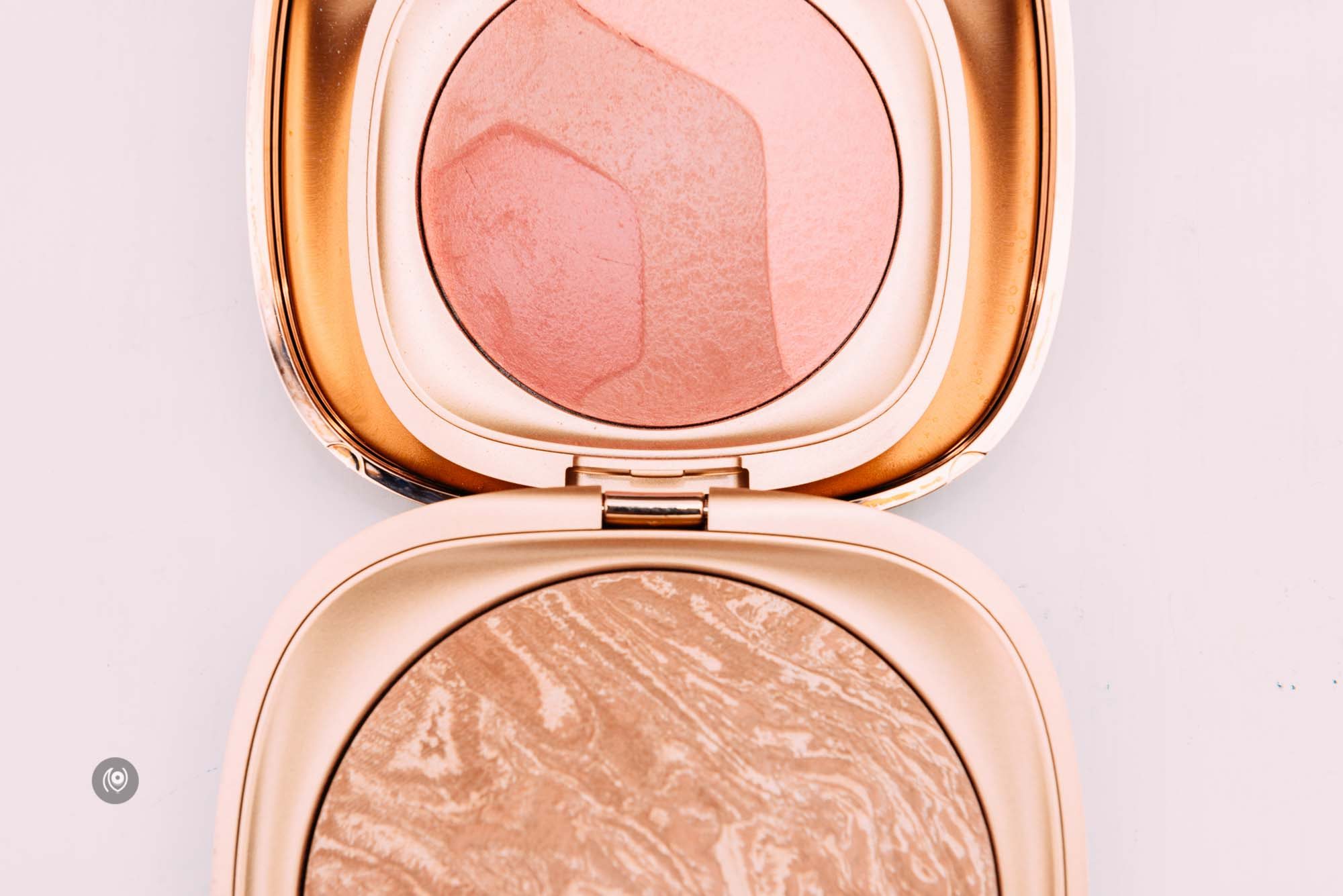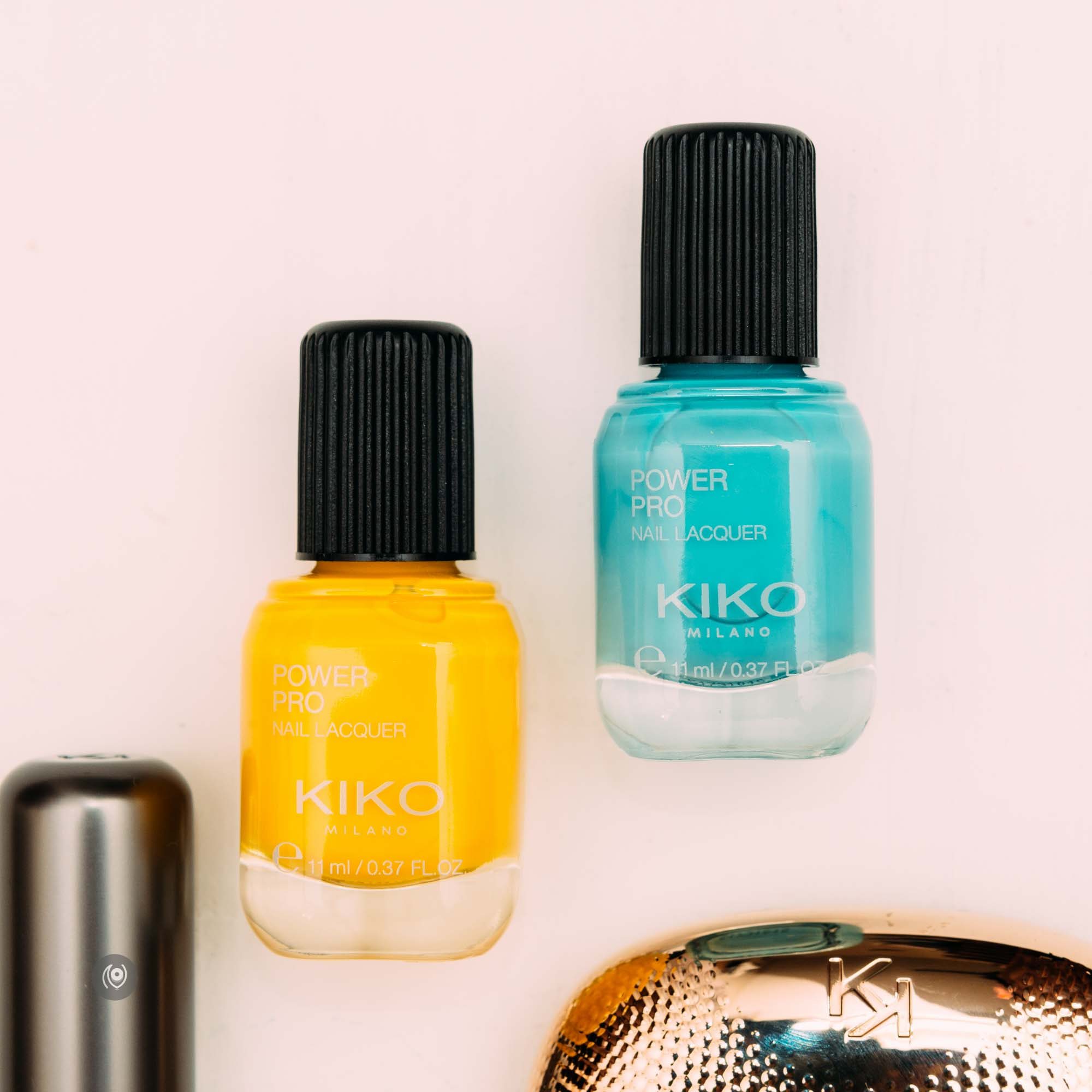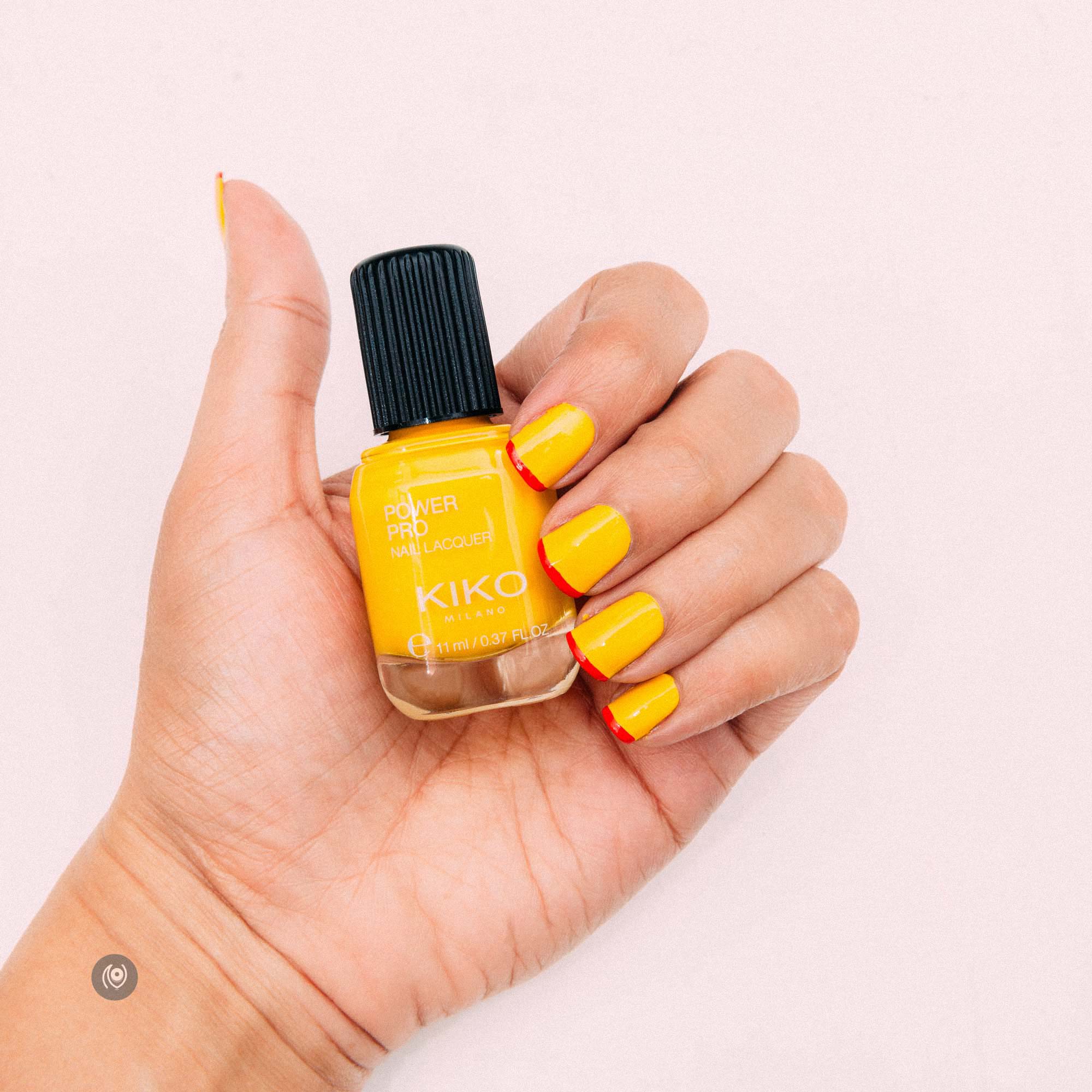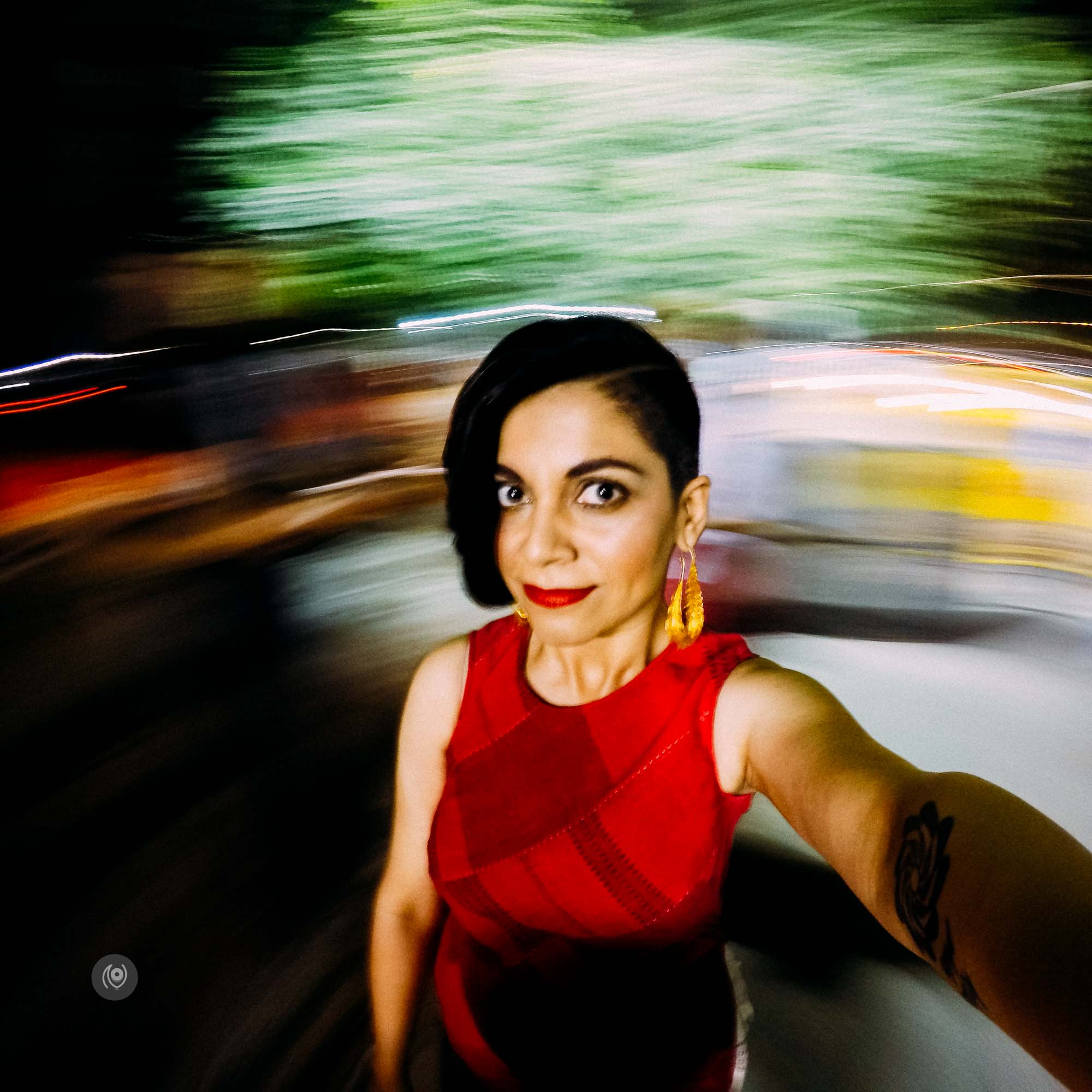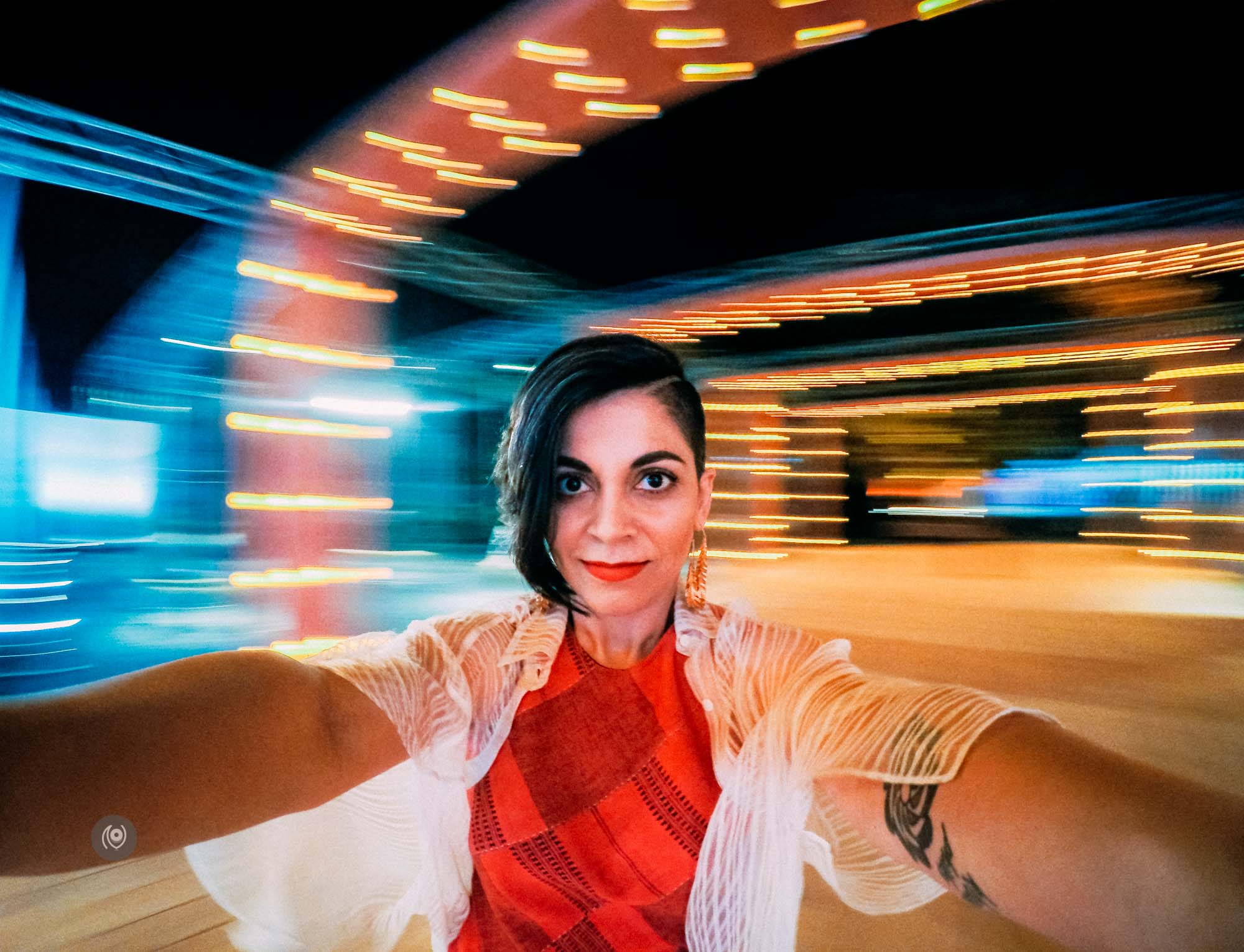 Special thanks to Gillian, Pooja and Annanya for making this possible – I couldn't have done it without you ladies!
I am going to be wearing more makeup from Kiko Milano that is not featured in the blog post – follow my Instagram instead!
CREDITS
Makeup by Kiko Milano India : Twitter | Instagram | Facebook
Red lipstick : Velvet Passion Matte Lipstick 311 Poppy Red
Red lip liner : Everlasting Colour, Precision Lip Liner 411 Red
Bronzer : Desert Dunes Baked Bronzer 200 Warm Melange
Blush : Desert Dunes Trio Baked Blush in 01 Lust Coral
Foundation : Unlimited Foundation in Neutral 80 with SPF 15
Mascara : 30 Days Extension Daily Treatment Mascara
Eyebrows : Precision Eyebrow Pencil in No. 02 Dark Chestnut
Nail Paints : Power Pro Nail Laquer in 31 Yellow and 37 Ocean
Jacket + top + trousers by Urvashi Kaur : Website | Facebook | Instagram | Twitter
Shoes : Fizzy Goblet
Gold Earrings : Amrapali Jewels
Photos by Bharat, head of Strategy & Partnerships at Naina.co ( email [email protected] )