If you love the king of spices : Black Pepper, this one's for you. I love pepper in my fragrances – even the strong pepper ones. The first time I encountered pepper as a fragrance was in the Molton Brown body wash that I discovered when I was in London. Prior to that, I had found it impossible to imagine how spicy pepper could be a pleasing fragrance. All I'd ever gotten when I'd tried to smell pepper out of a jar was a thousand sneezes.
But leave it to French master parfumier Jacques Chabert and Black Pepper turns into a wonderful fragrance called Calicut by Bombay Perfumery.
Manan Gandhi recently launched a #MadeInIndia fragrance brand called Bombay Perfumery. I went through the sample kits for both Men and Women. I prefer men's fragrances over women's fragrances for the most part, so requested for both sample kits. Apart from Calicut, the two others I really liked were 1020 – fresh and clean and absolutely lovely and Chai Musk – which was, to my nose, literally Chai Musk! Moire although not for everyone, is nice too – especially the mid and end notes. Same with Seven Islands. There's a lovely set of fragrances in the first set launched by Bombay Perfumery.
But Calicut was my absolute favourite. I've been wringing my hands that my Molton Brown Black Pepper is about to run out. There's very little left and I don't want to finish it – because I love sniffing the fragrance. Hadn't managed to find anything close to that, so when I spray-tested Calicut on my wrist, it was LOVE.
The bottle is beautiful with a nice glassy heft to it. The flat bottle cap is heavy plastic and clicks in place. The packaging is well-designed and on-point considering the ingredients of the fragrance, the feelings and nostalgia they evoke.
It's spicy and sharp – a bit citrusy even. Woody. The resiny fragrance is a bit synthetic-smelling in a nice, welcoming, clean way. Calicut smells different on my skin and different on my clothes. I prefer how it smells on my clothes but it might be too strong for some of you, in which case, it's much softer, subtler on my skin.
The opening notes are my favourite – sharp and spicy and ALL Black Peppery. The mid notes take away the sharpness and strength and the smell is slightly powdery and almost sweet peppery. Gentle pepper.
I'll go with Elemy and Pepper in the opening notes according to my nose.
The opening notes are supposed to be Elemy and Bergamot and Cardamom but my nose doesn't get the latter two. I'll go with Elemy and Pepper in the opening notes according to my nose. The heart notes are supposed to be nutmeg, black pepper and cedarwood. I definitely get pepper and cedar – woody and sweet and spicy but the fragrances becomes very subtle in the mid notes, as compared to the heady opening.
The end notes are supposed to be vetiver, patchouli, oakmoss and musk. My nose gets vetiver and just a hint of patchouli if I push it. It's a lovely dry down – very soft. Reminds me of driving through a pine forest in the hills in the winters. A mouth-watering, fresh-water, woody/musky, light and airy ending. The end notes last the longest and are the lightest.
Longevity on my wrist is medium to low. On my clothes, however, it stays and how. Sillage is also medium to low on my skin. It's an intimate fragrance. I recommend a second spray within the first hour and then leave it for maybe 3-4 hours before a re-fresh if you're still out and about. If you're only spraying on your wrist and neck, that is. If you're spraying on your clothes – or your garments are in contact with the skin where you've sprayed, then you'll ned a refresh spray maybe every 3-4 hours or so.
A mouth-watering, fresh-water, woody/musky, light and airy ending.
Do read more about the main fragrance notes, as beautifully and briefly shared on the Bombay Perfumery website here. Also read about the city of Calicut and how it inspired this fragrance here.
Calicut, can be both an Autumn/Winter fragrance because of the woody, spicy warmth, but it can work well in the Indian Summer too without being overbearing. The spicy freshness would make it perfect for office-wear. I daresay it works wonderfully well for both men and women.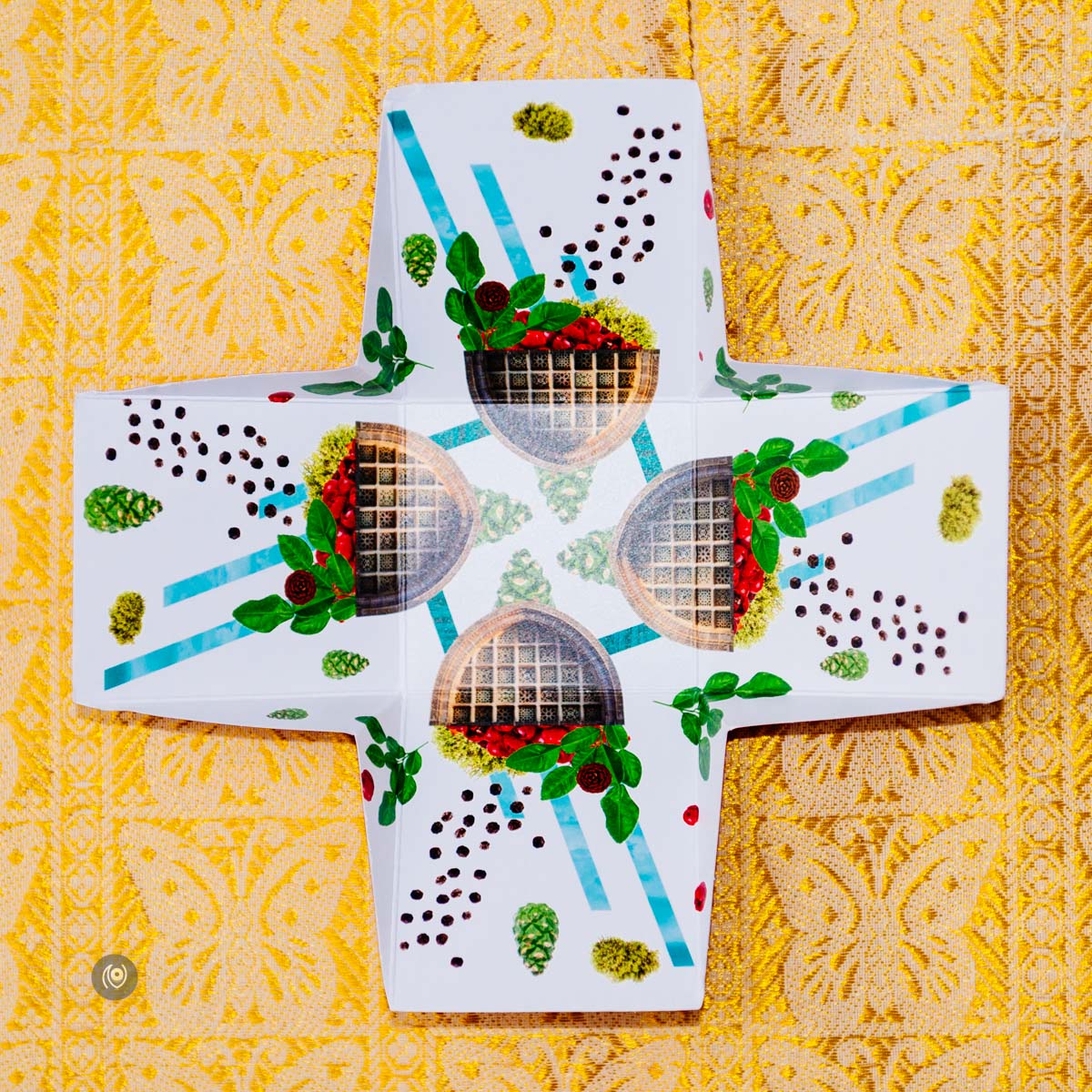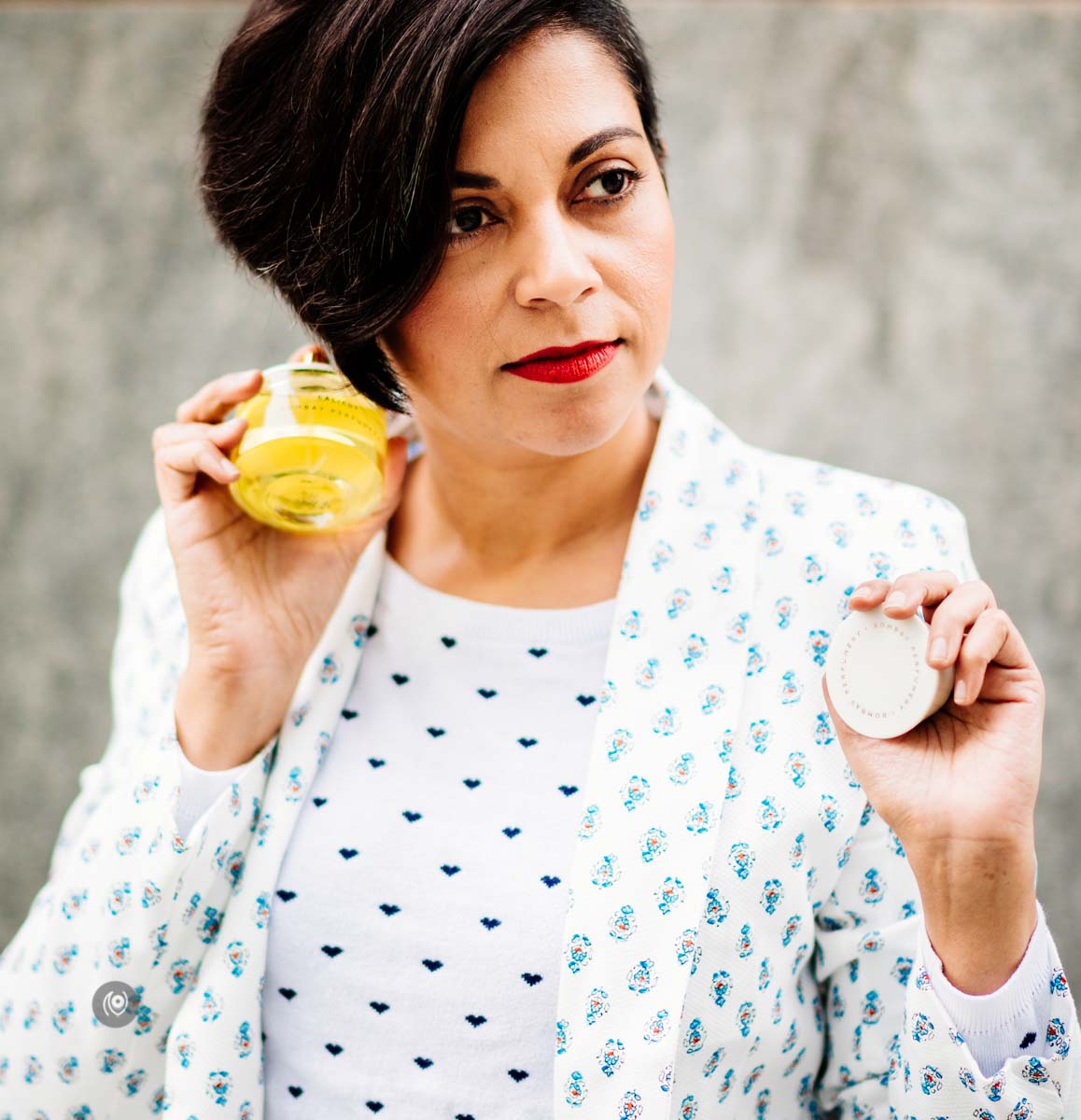 This is the first time Naina.co is featuring a #MadeInIndia fragrance and we are super thrilled to have started that with Bombay Perfumery. Hopefully there will be many more internationally successful Indian fragrance brands in the future – I can't wait to plaster them all over my skin and this blog!
Bombay Perfumery : Website | Twitter | Instagram | Facebook
Photos of me above by Bharat Joshi. Product photos by Naina.
Previous #FragranceOfTheMonth features with other selected fragrances.