The Rahul Mishra label is celebrating ten years in business in 2019-2020. The label has also shown successfully for ten seasons at Paris Fashion Week. Both, in my opinion, are commendable achievements in today's fashion market and overall economic situations across the globe.
At LMIFWAW19, Rahul and Divya pulled out garments and looks from their Paris Fashion Week archives and showcased them on the runway. Many of these garments had not been seen in India previously. The runway was especially long and it was probably the first outdoor show at Jawaharlal Nehru Stadium. ( I'm always in disbelief when I go behind the scenes and realize how everything gets put together at what seems like the very last minute and how the FDCI team still manages to make it look effortless! )
The first time I photographed a Rahul Mishra presentation was in 2013, when it was Wills Lifestyle India Fashion Week. Six years later, it's really quite nice that I got to photograph their 10th anniversary showcase at Lotus Makeup India Fashion Week in association with Liva.
I photographed the show for Rahul and Divya and am sharing the images as part of my photography portfolio below. There are LOTS of images of complete looks as well as some of details. Embroideries inspired by hydrangeas and Van Gogh are delightful. The black and white and the grey and black looks for both men and women were my favourites. As were the 3D structured jackets in a multitude of colours.
It was delightful to see Rahul, Divya and Aarna on the runway too!
An excerpt from the label's press release :
10 Years of Rahul Mishra: Retrospection. Metamorphosis. Reinvention.
I grew up in the sleepy village of Malhausi, some 83 kms from Kanpur City. I set out in life armed with a degree in Physics. But, the scholastic facts that stimulated the mind of a young man, did not compare to the grandmothers' stories that nourished the soul of a young boy. What was simply a delightful recreational activity in childhood, became a precious treasure trove of inspiration to deal with existential philosophies of adulthood. The artistic genesis of life, the spirituality in its pre-ordained symphony, the role of change in igniting its versatility – they all began to captivate me.
Rahul Mishra : Website | Instagram
Previous photo stories about Rahul Mishra on Naina.co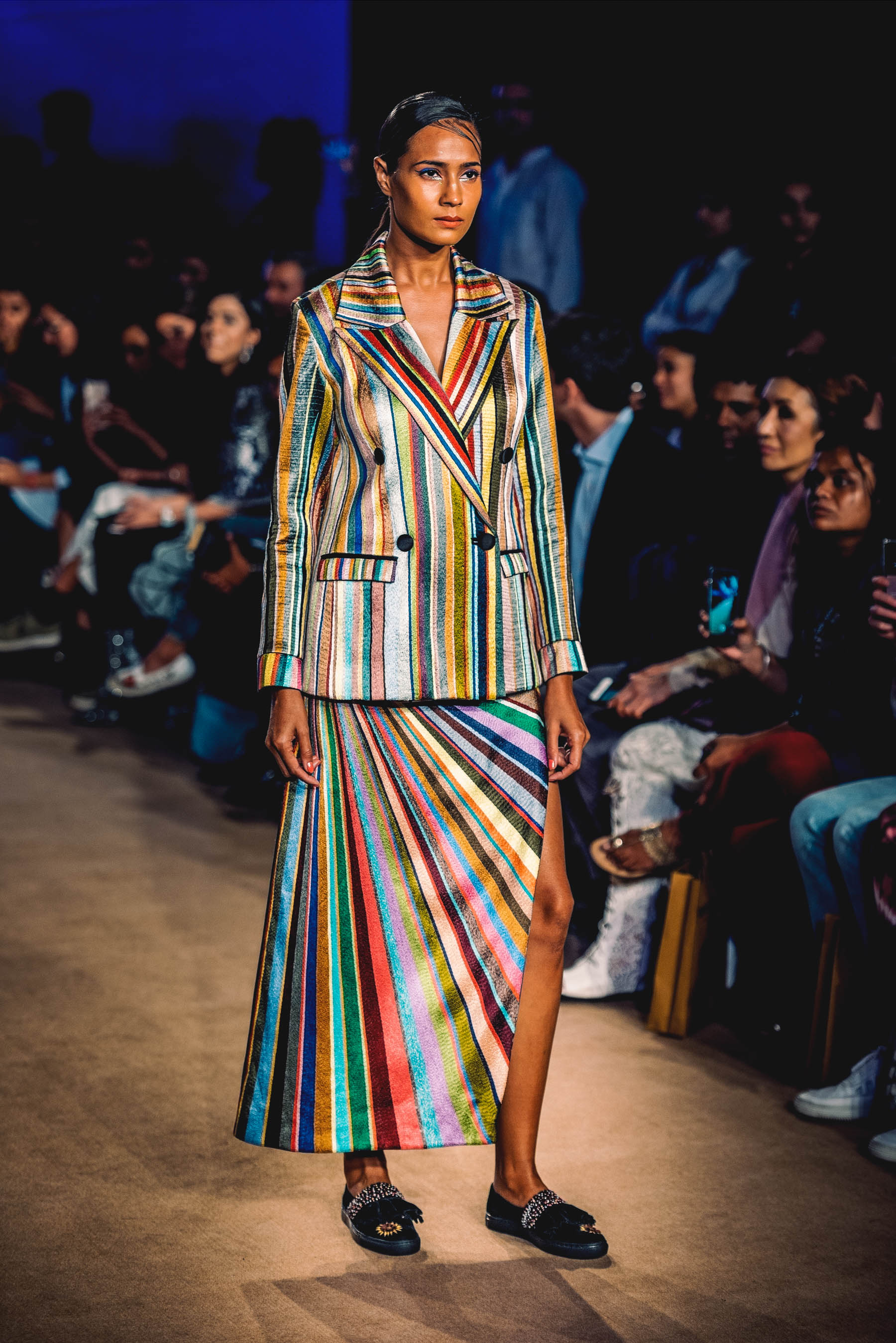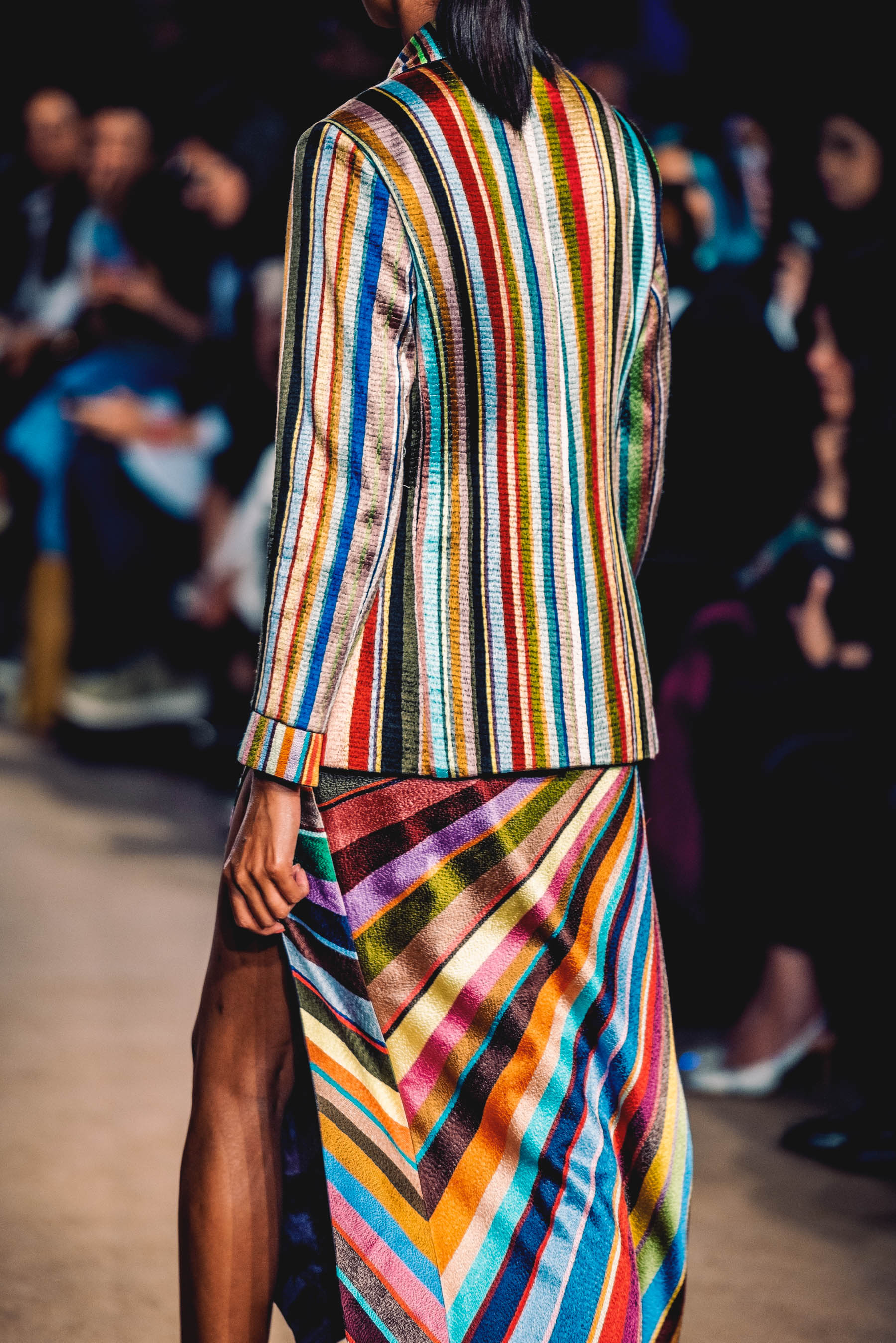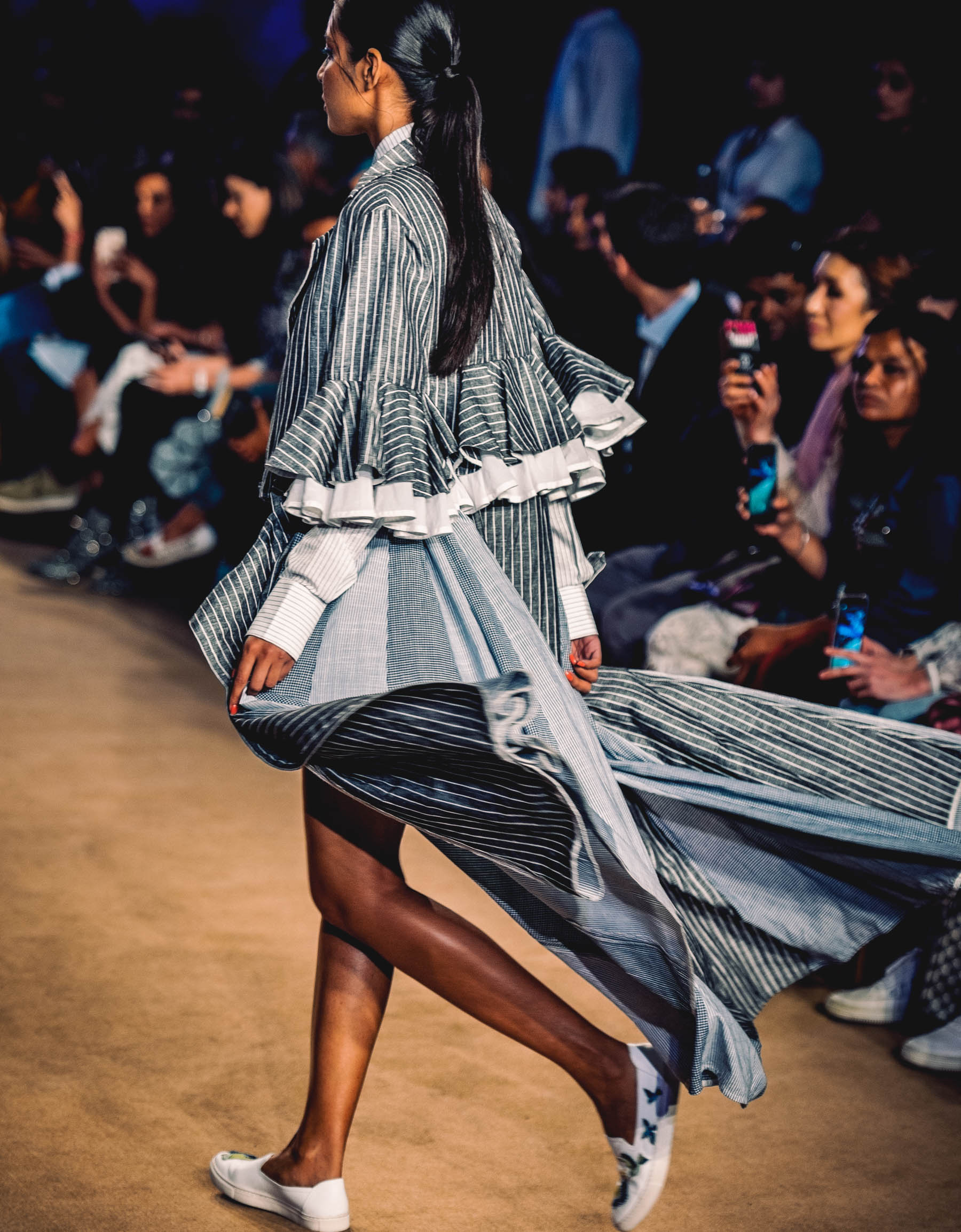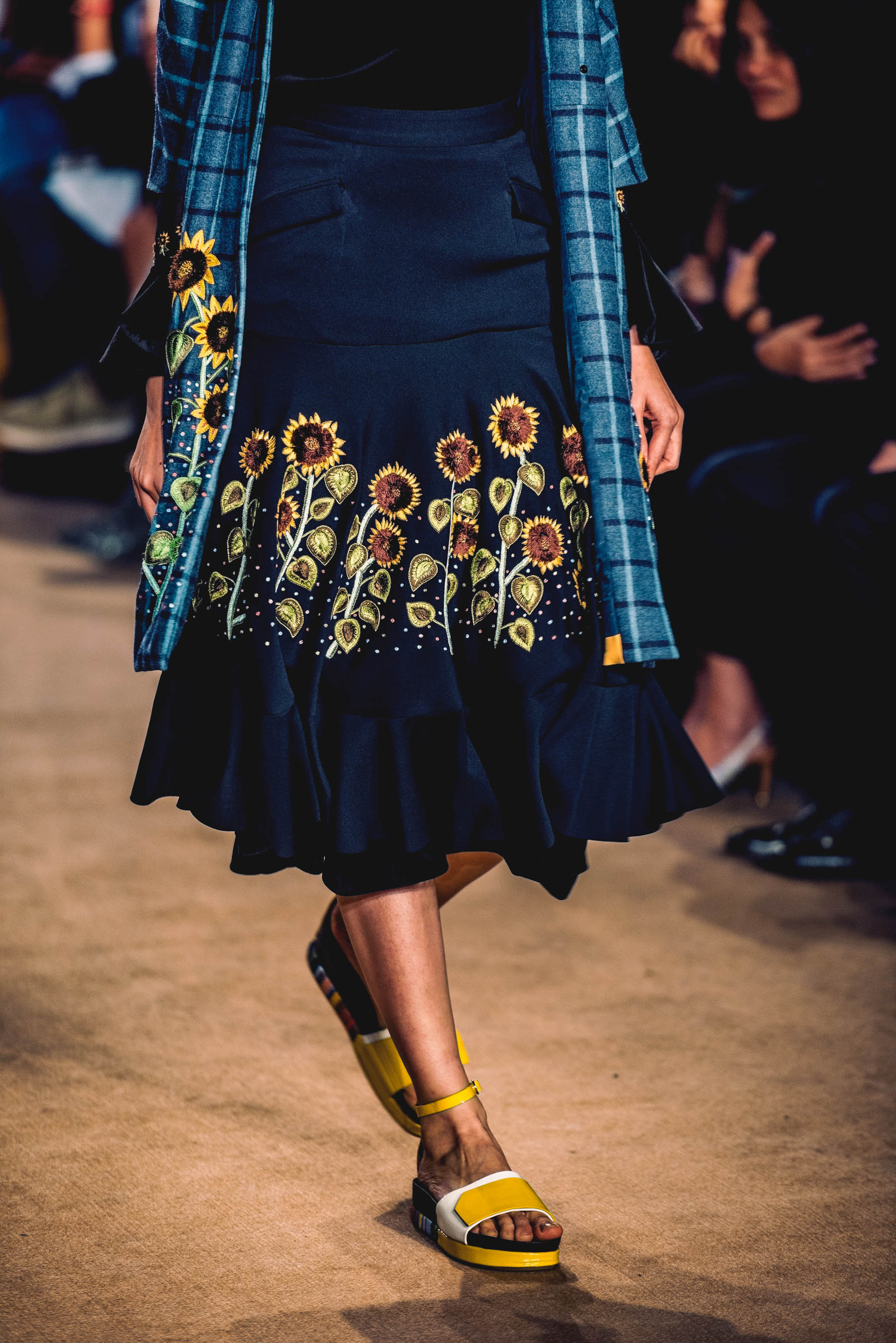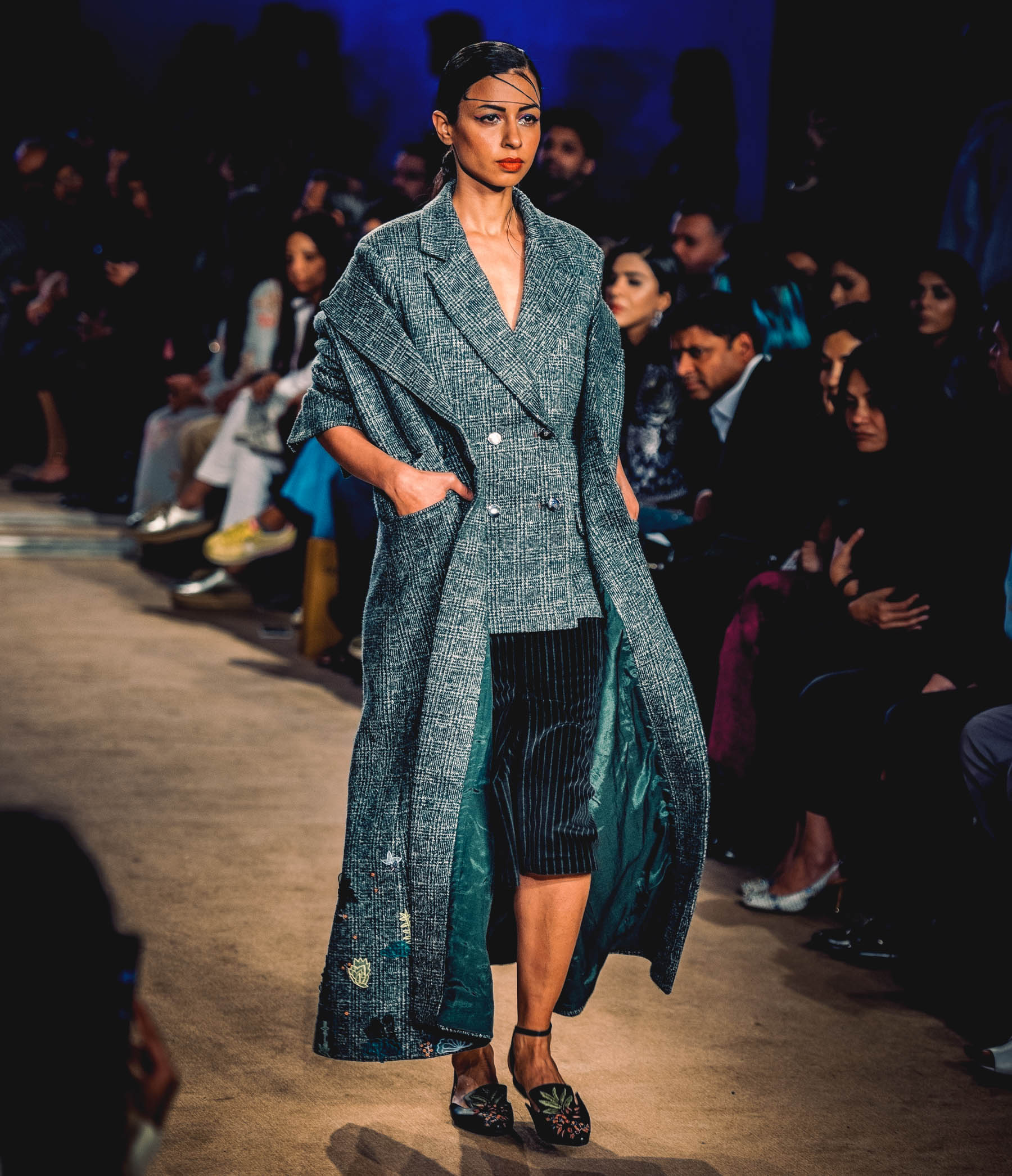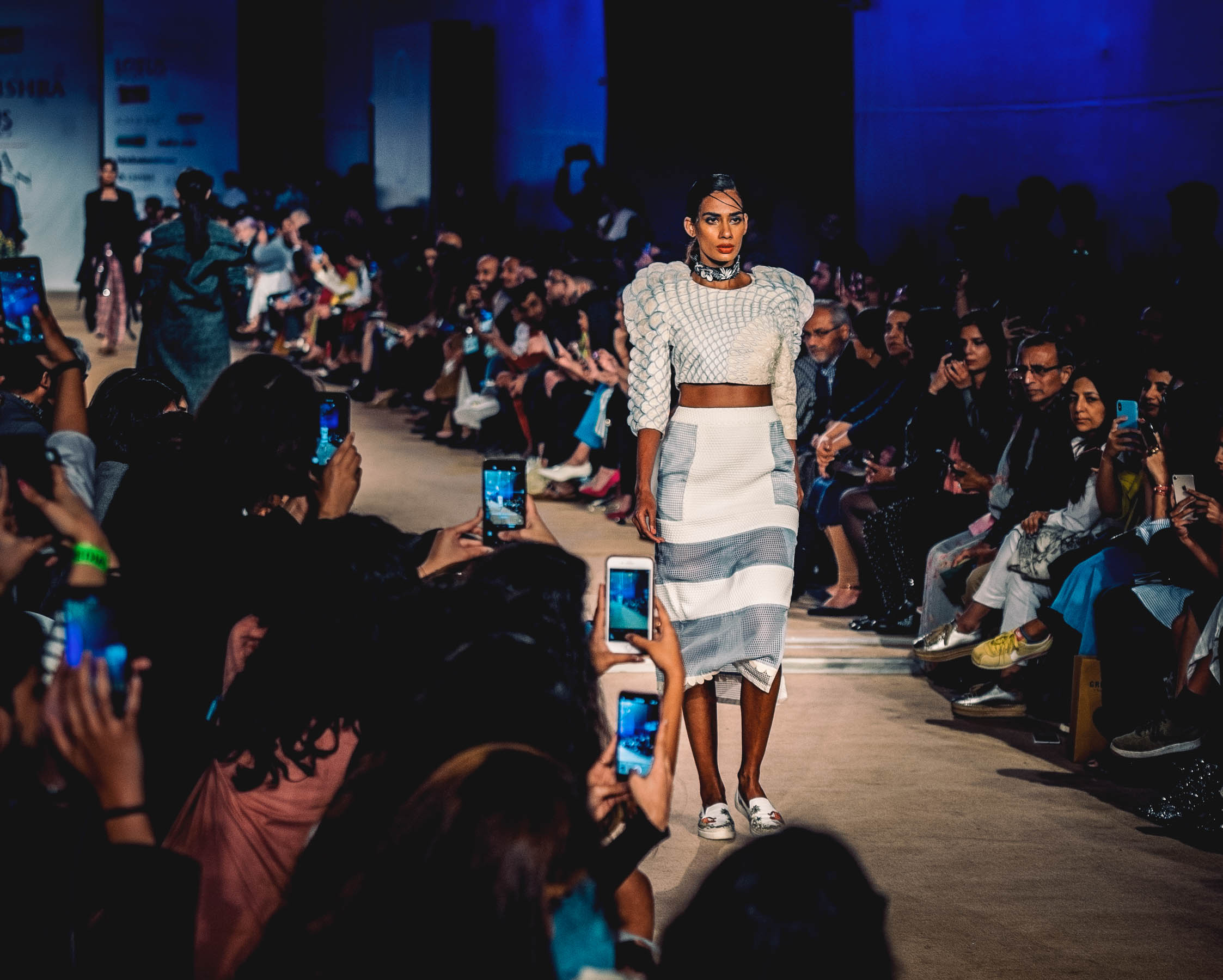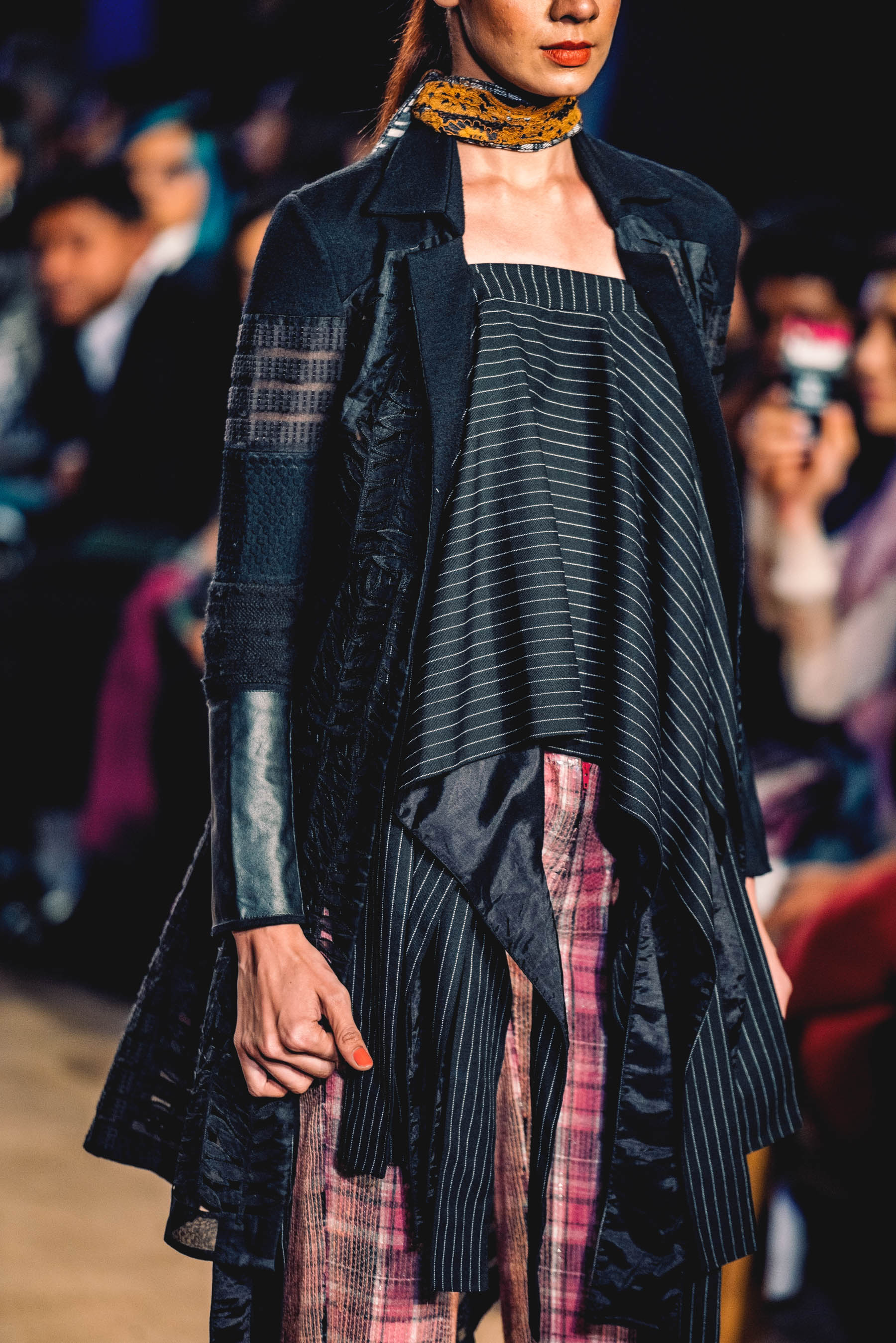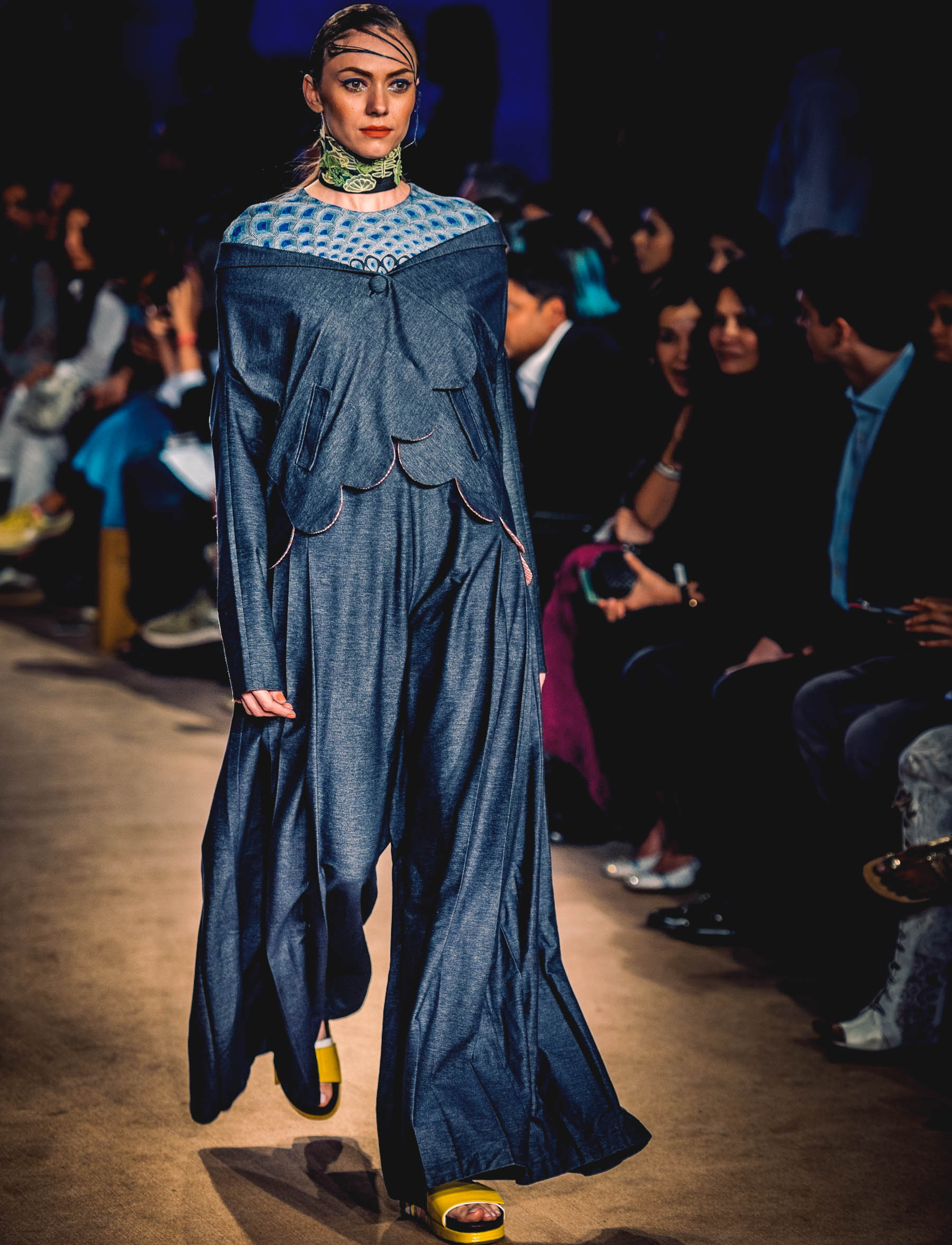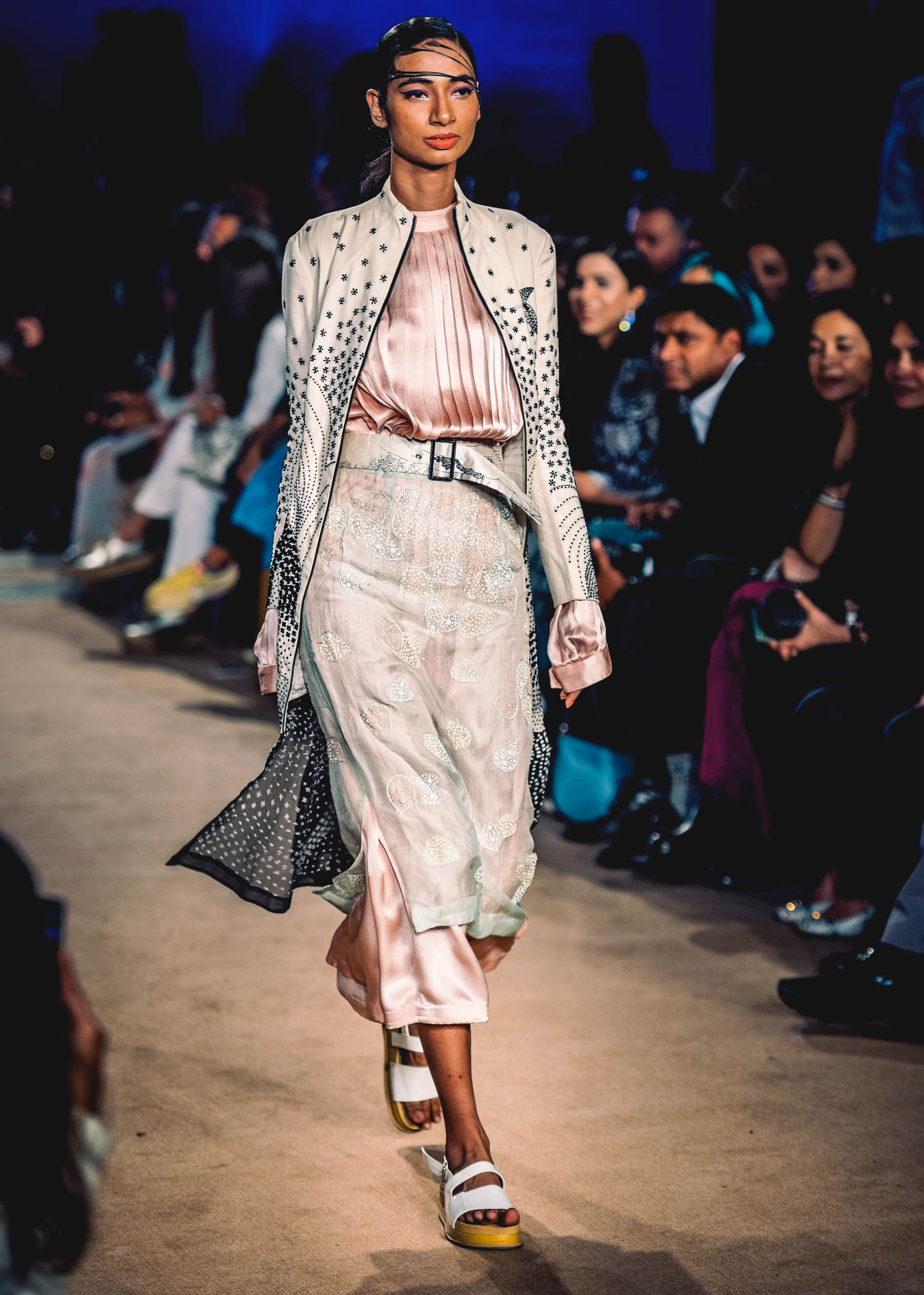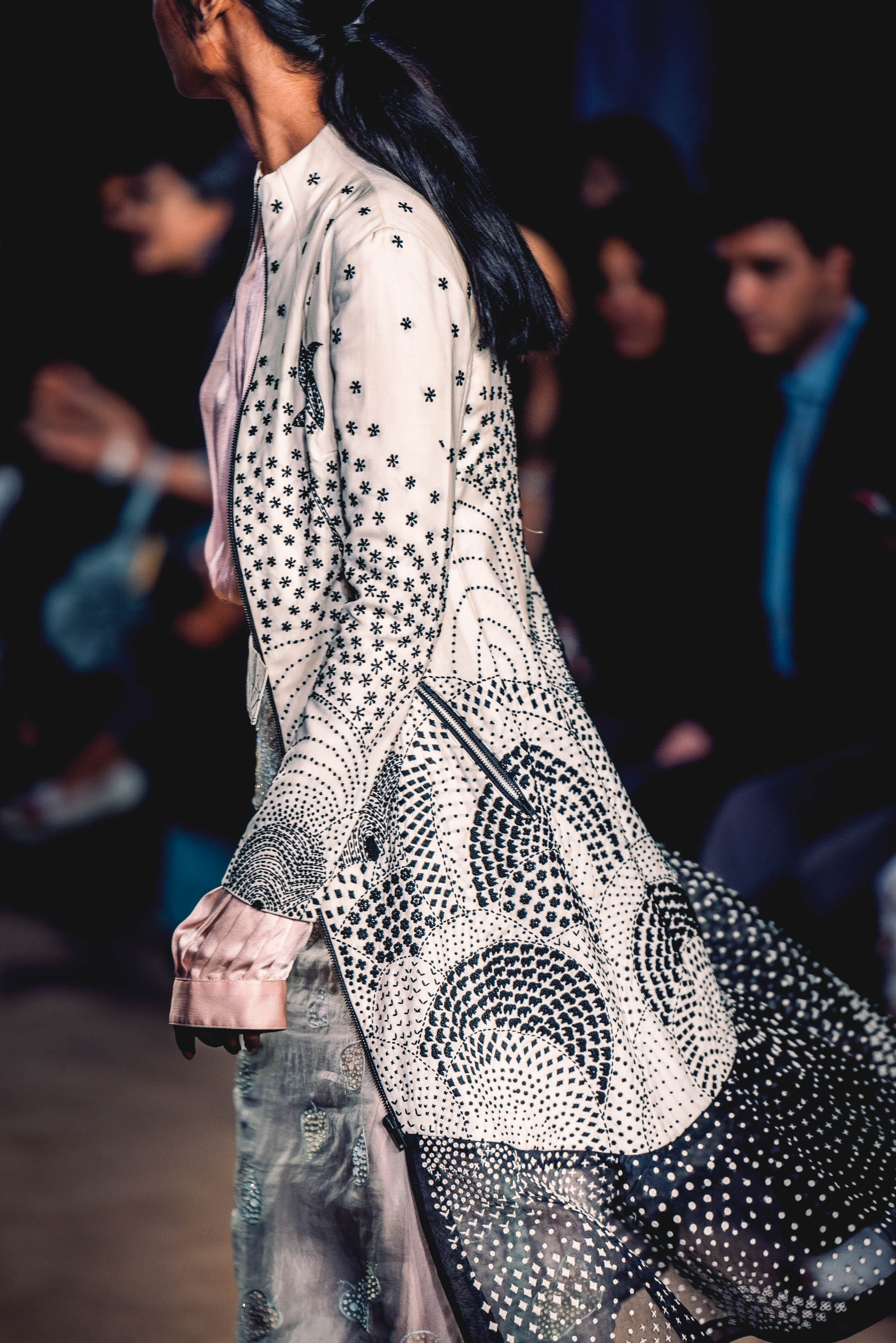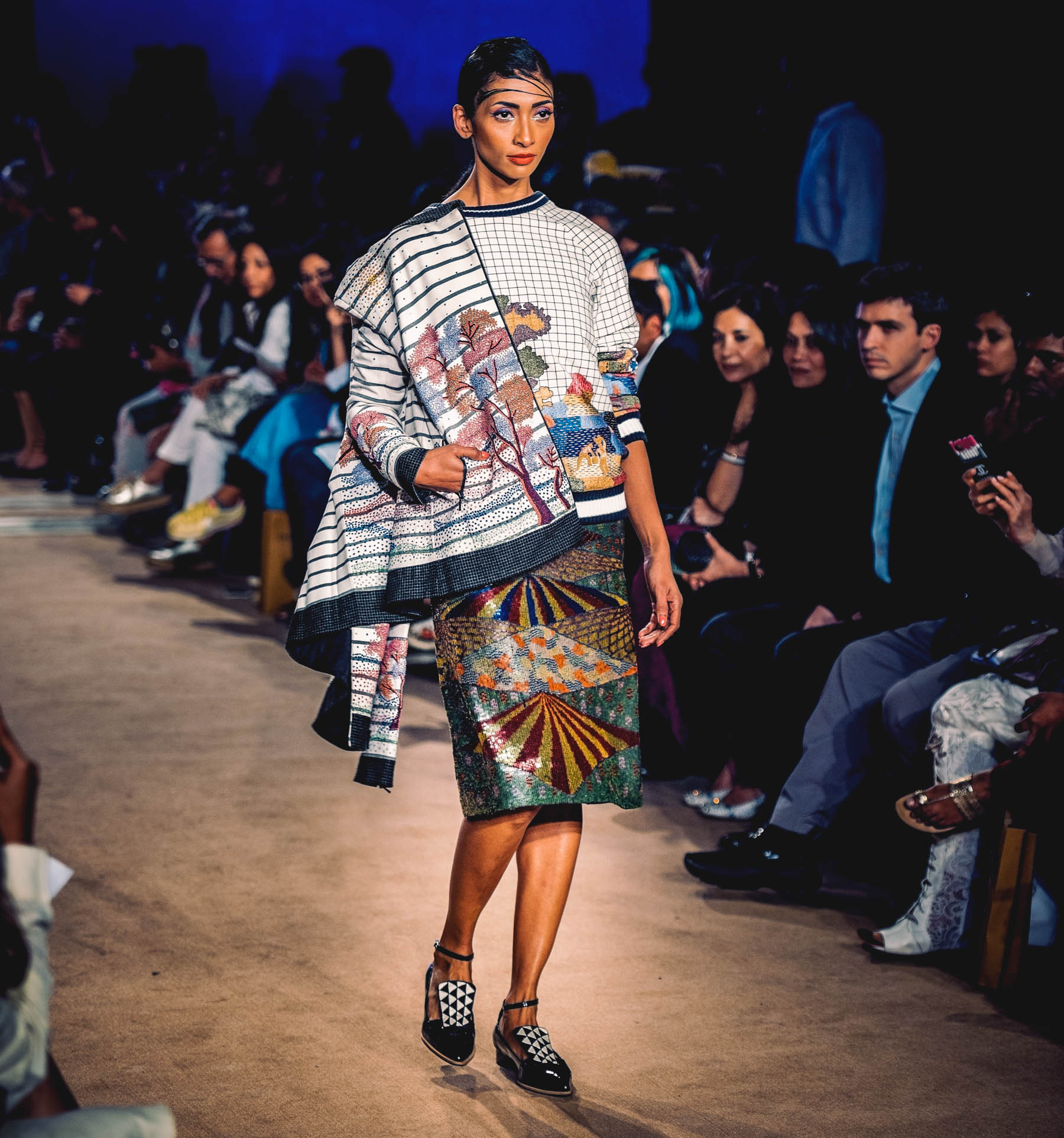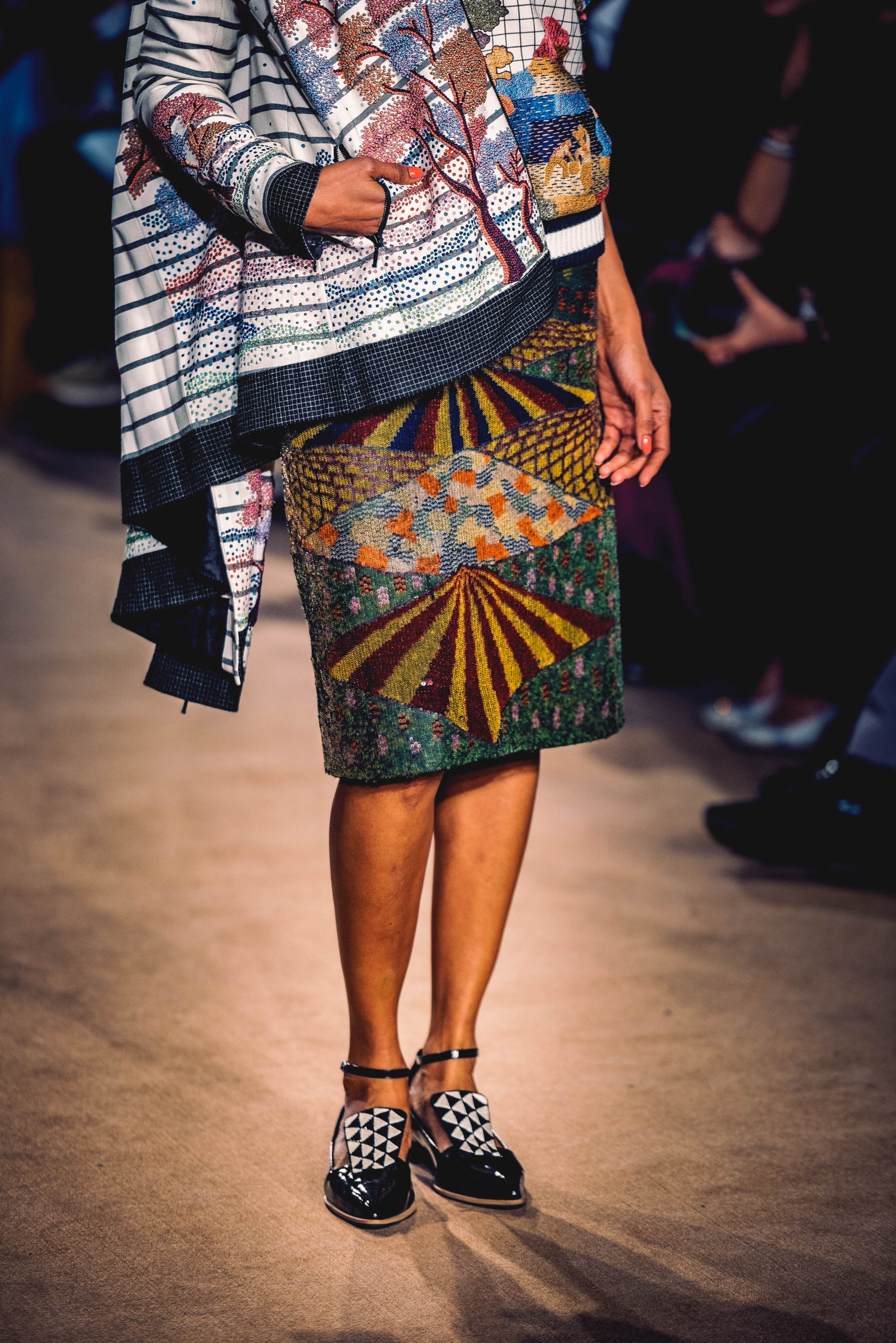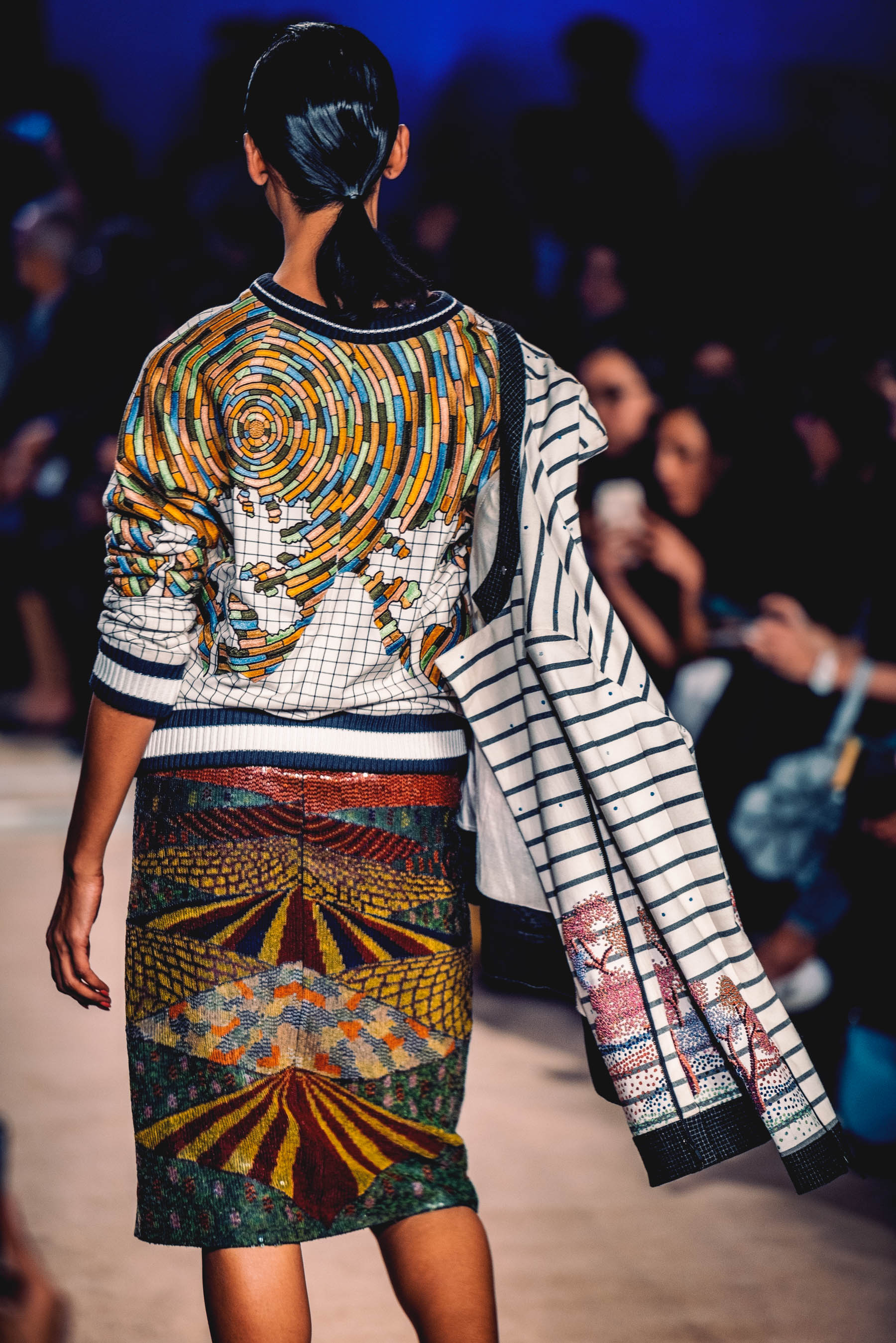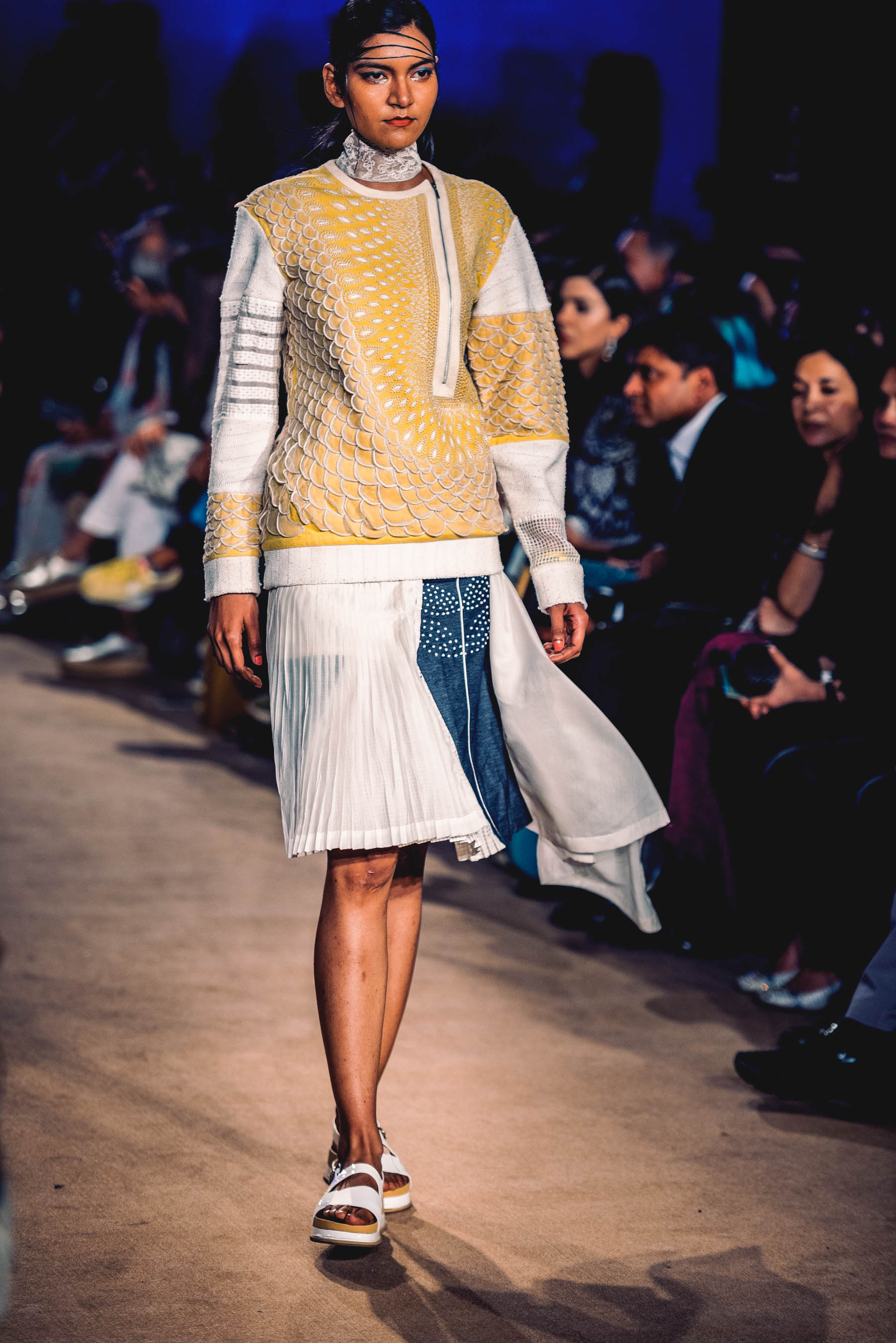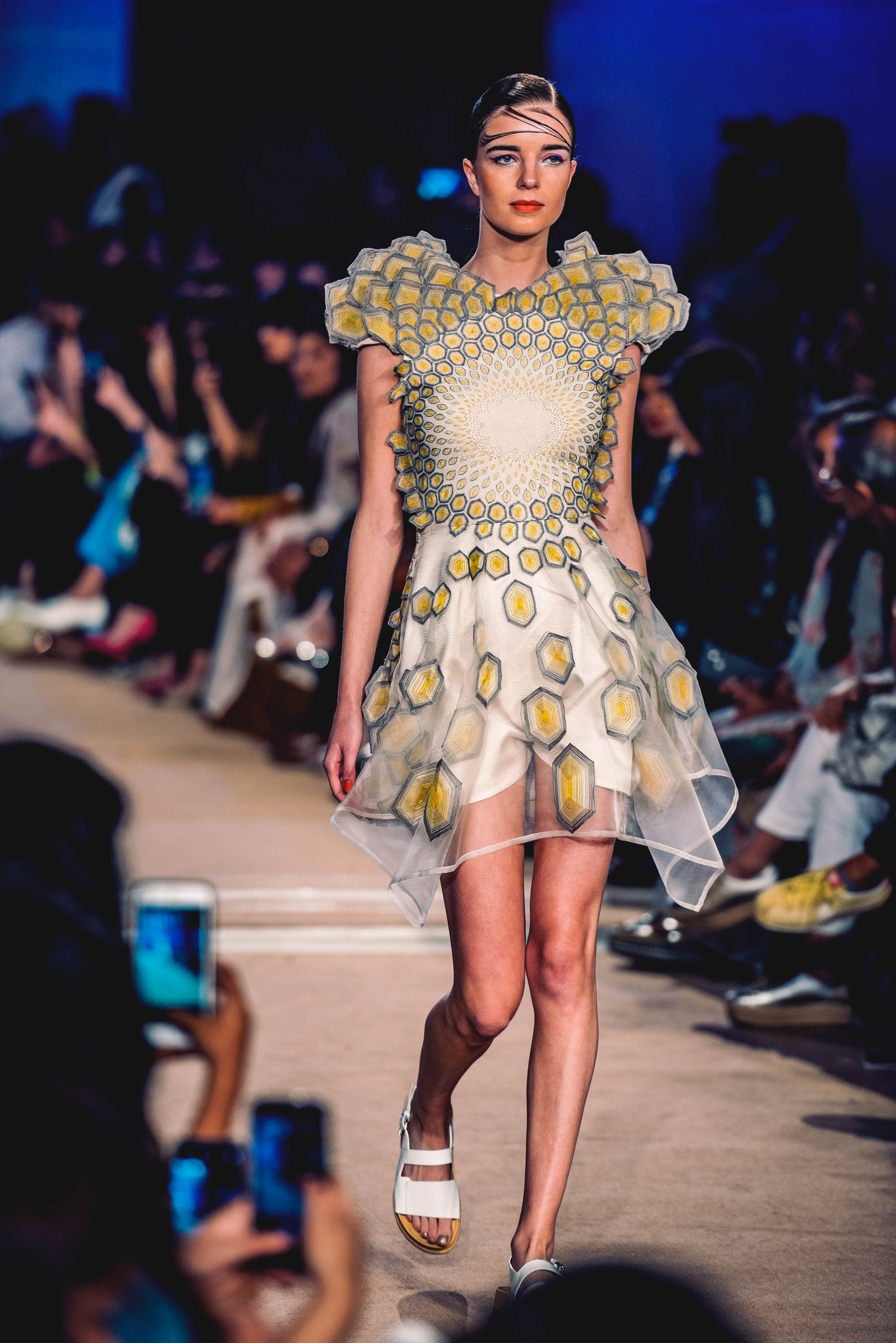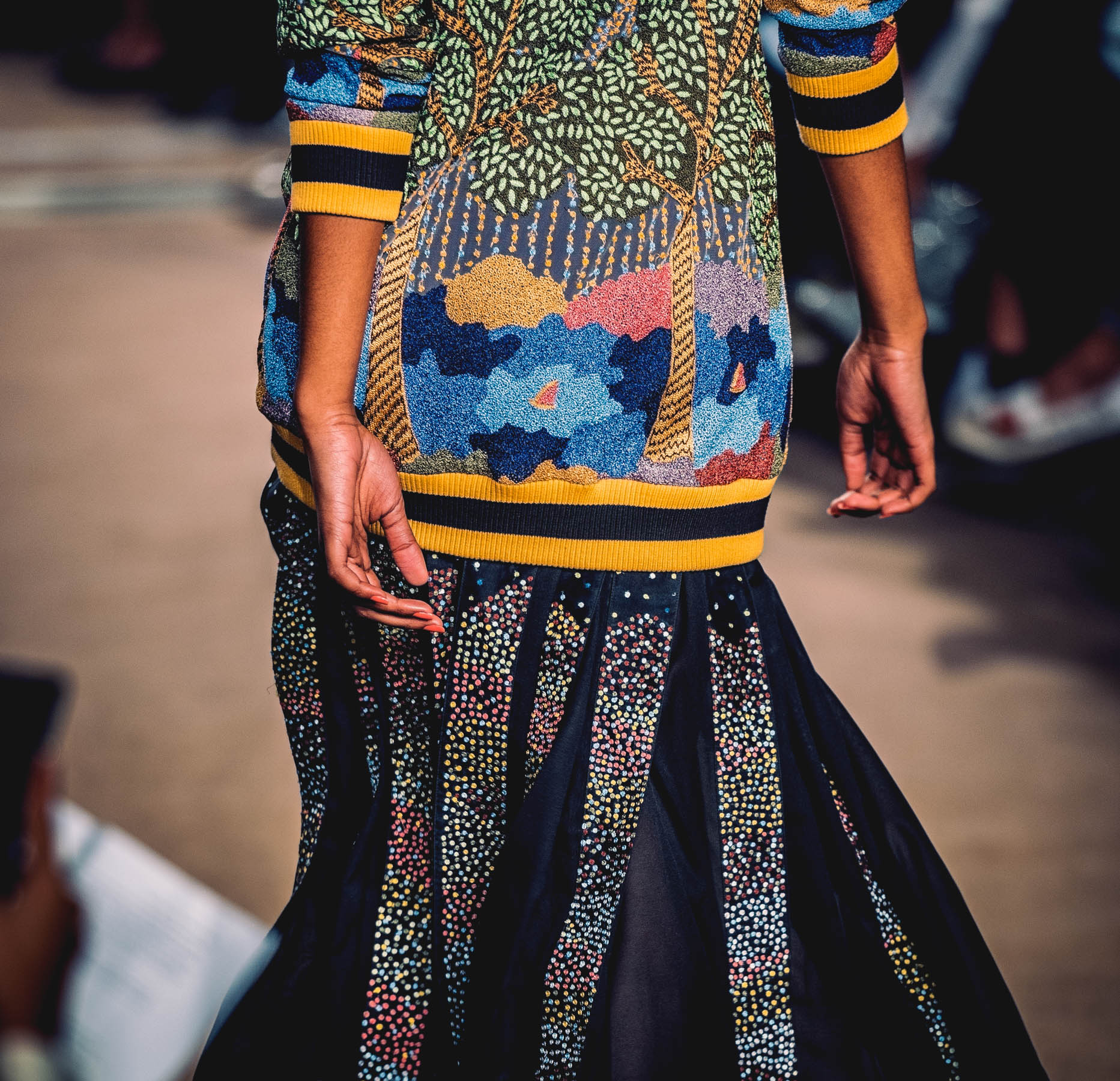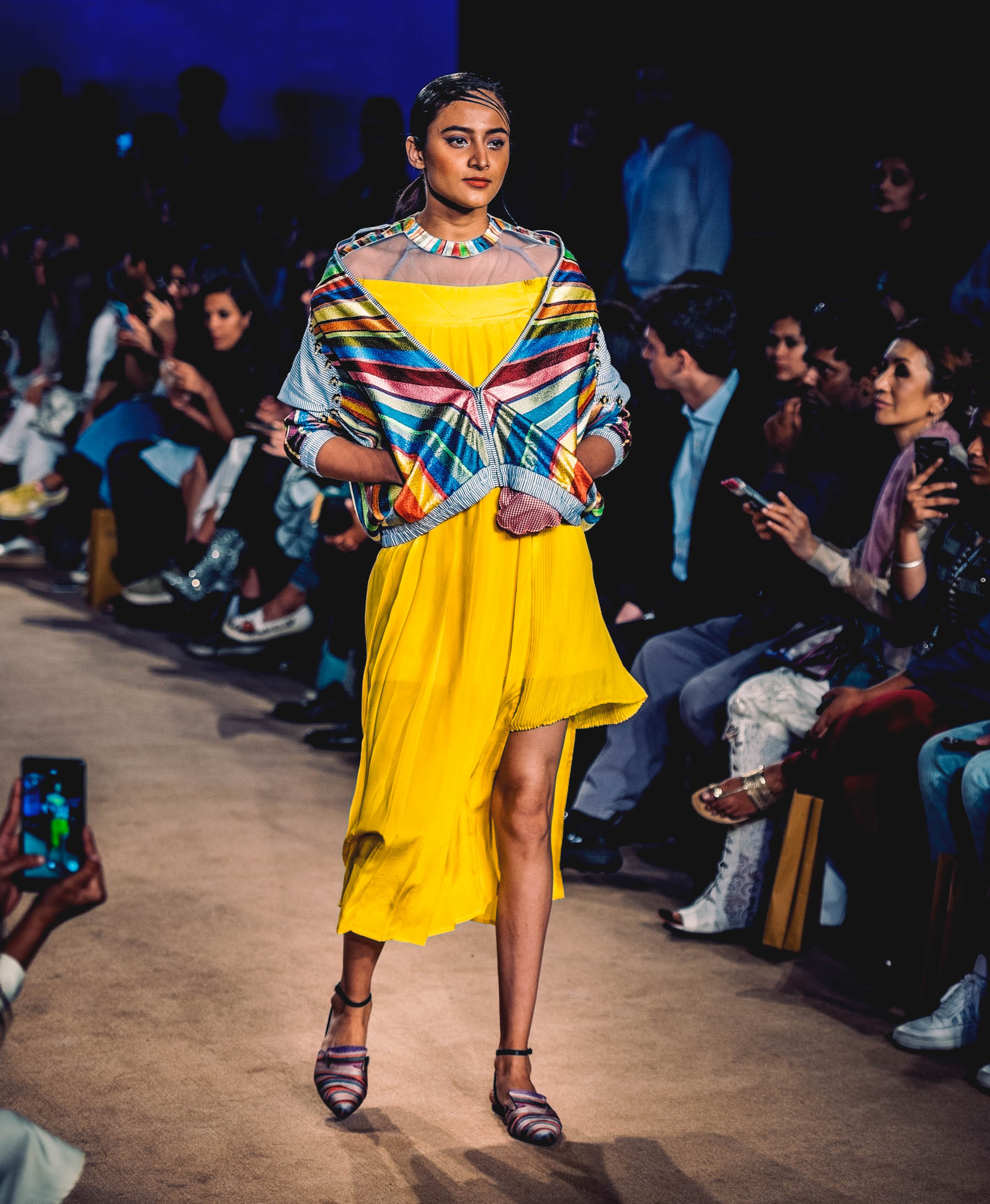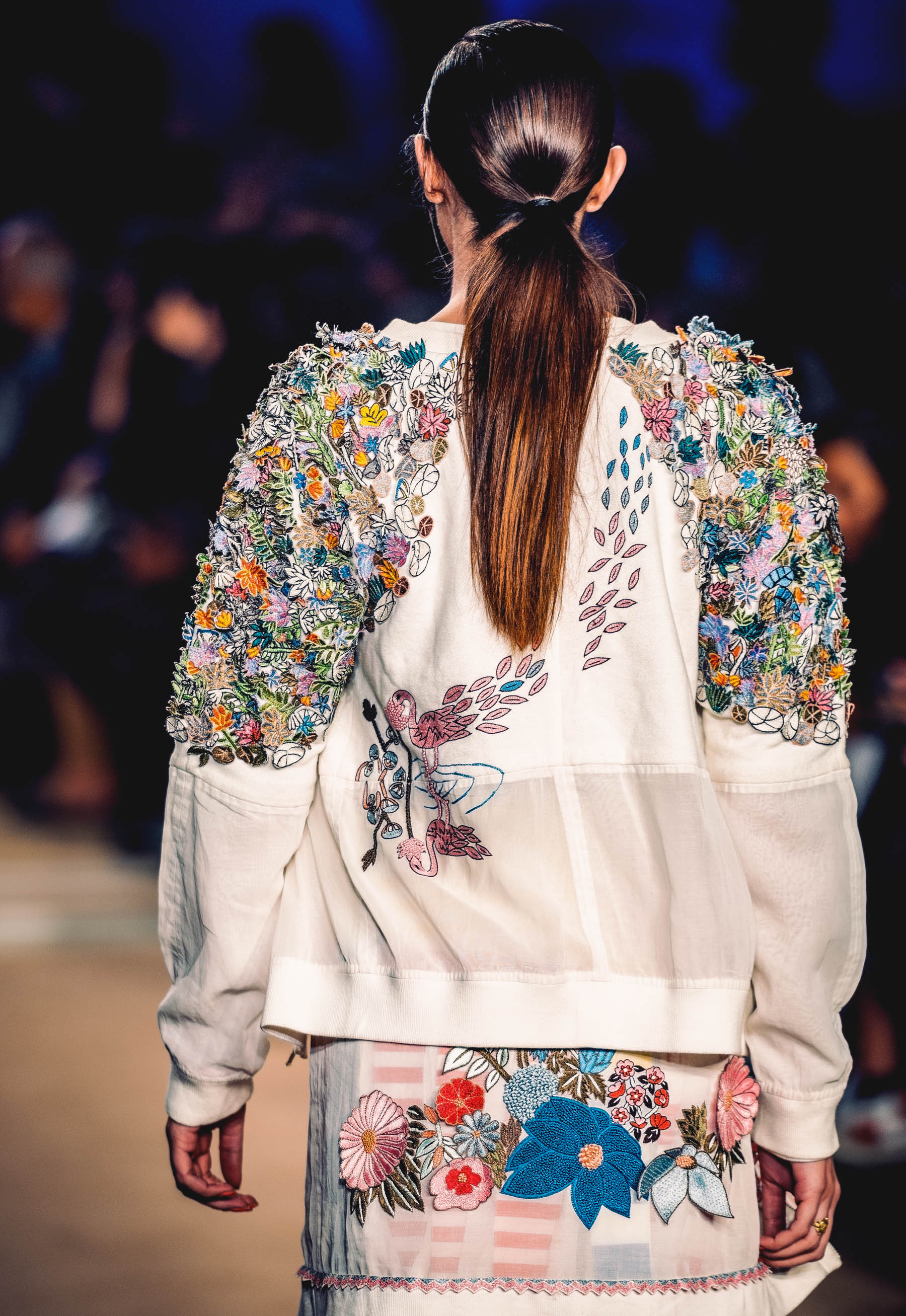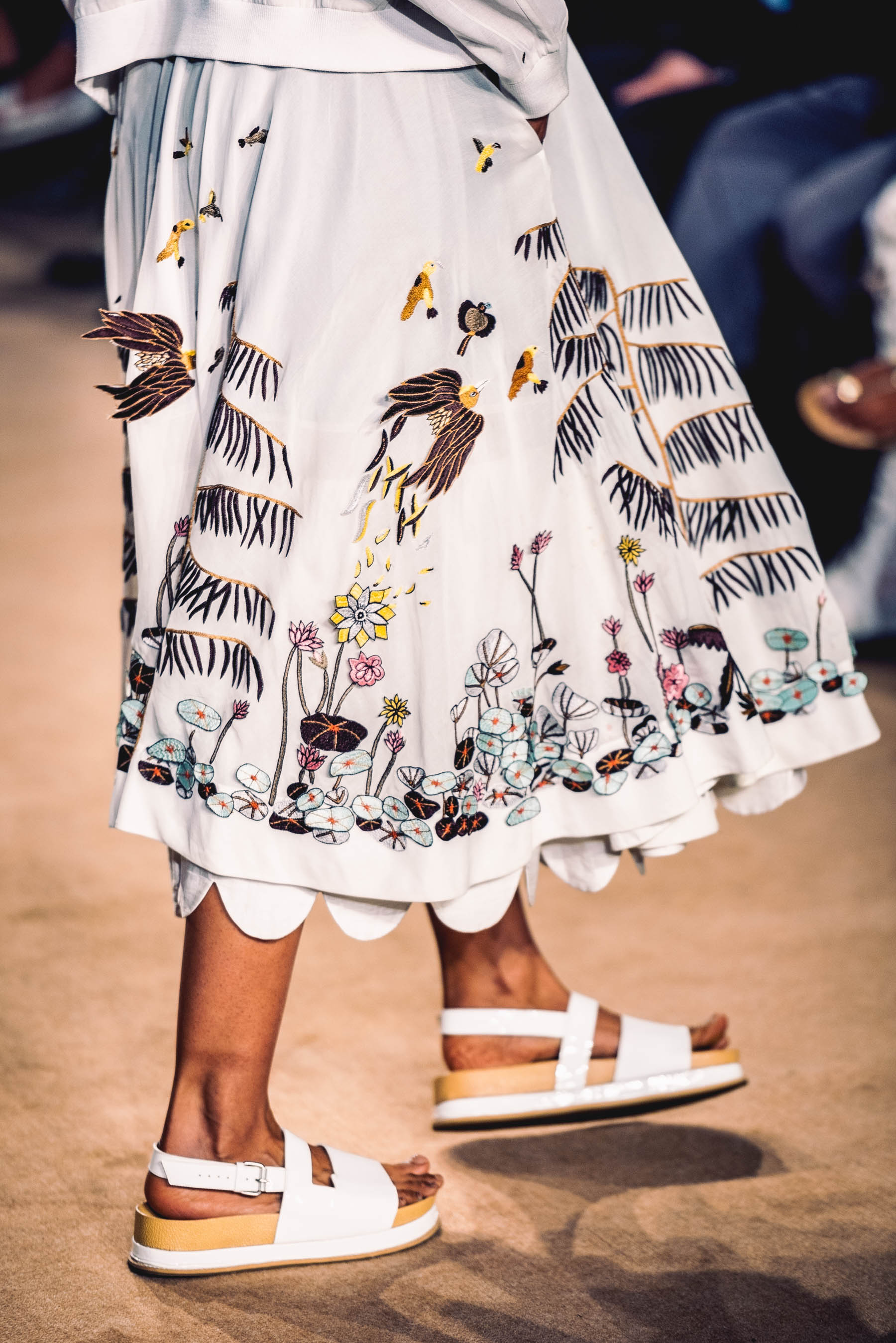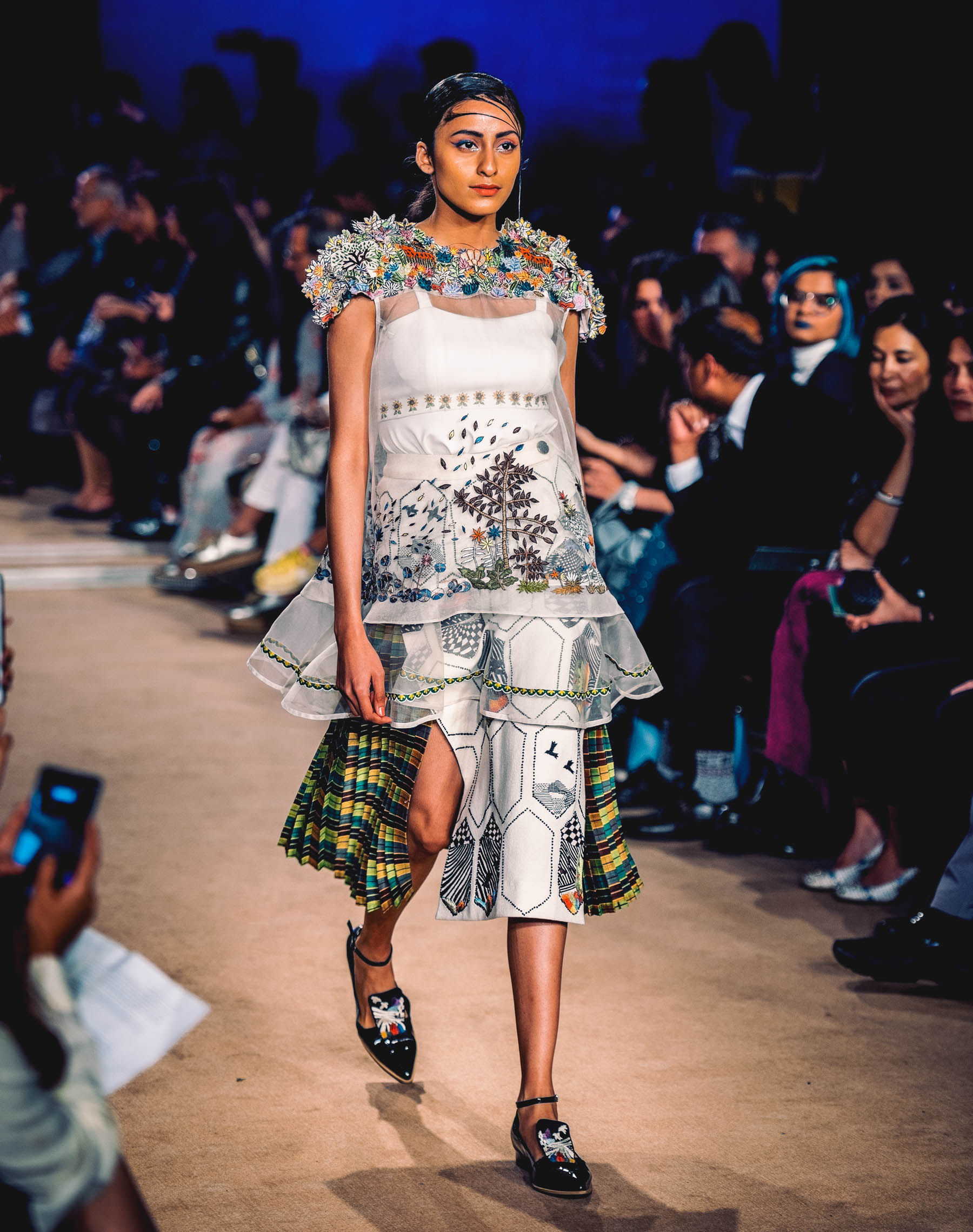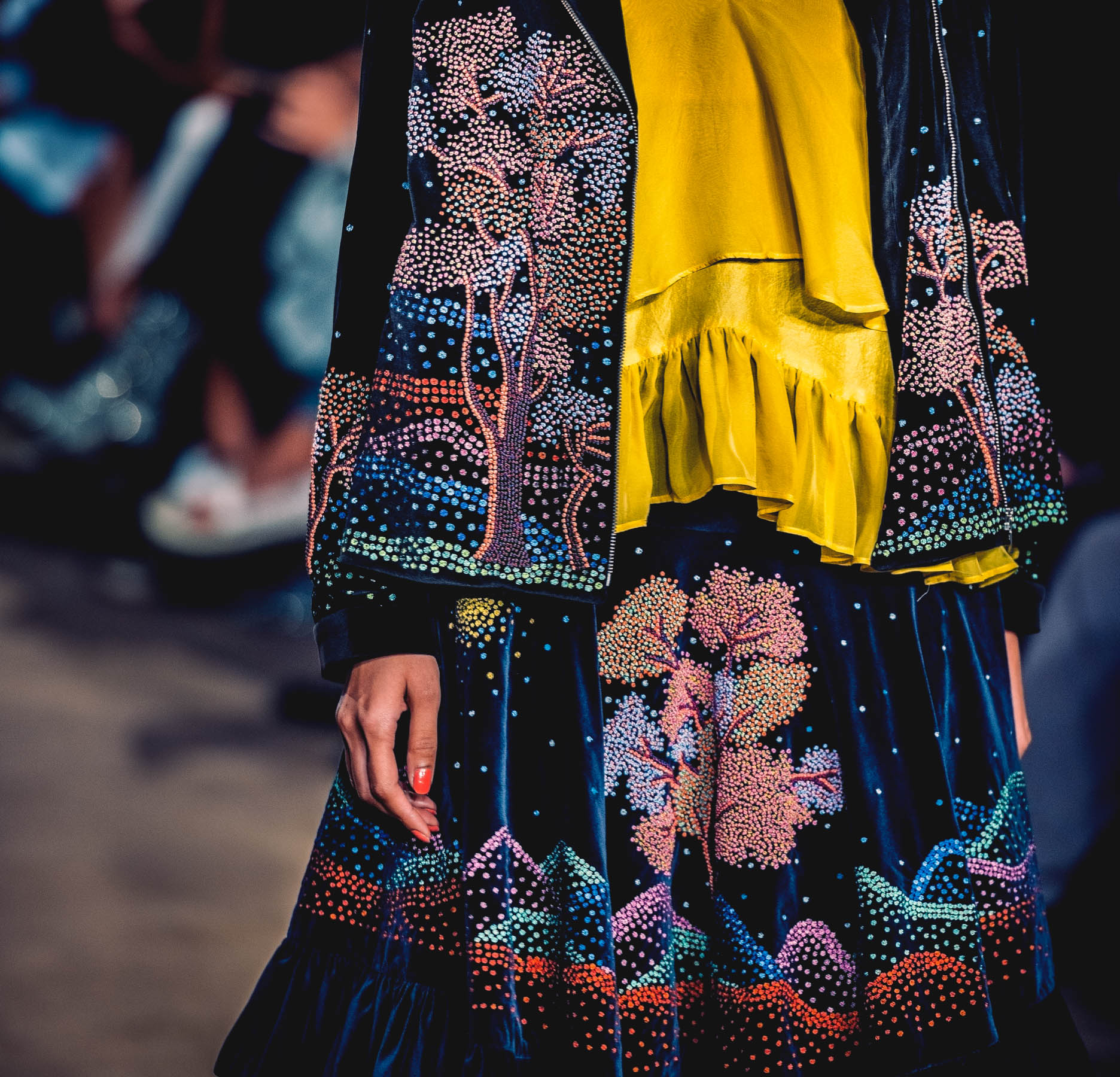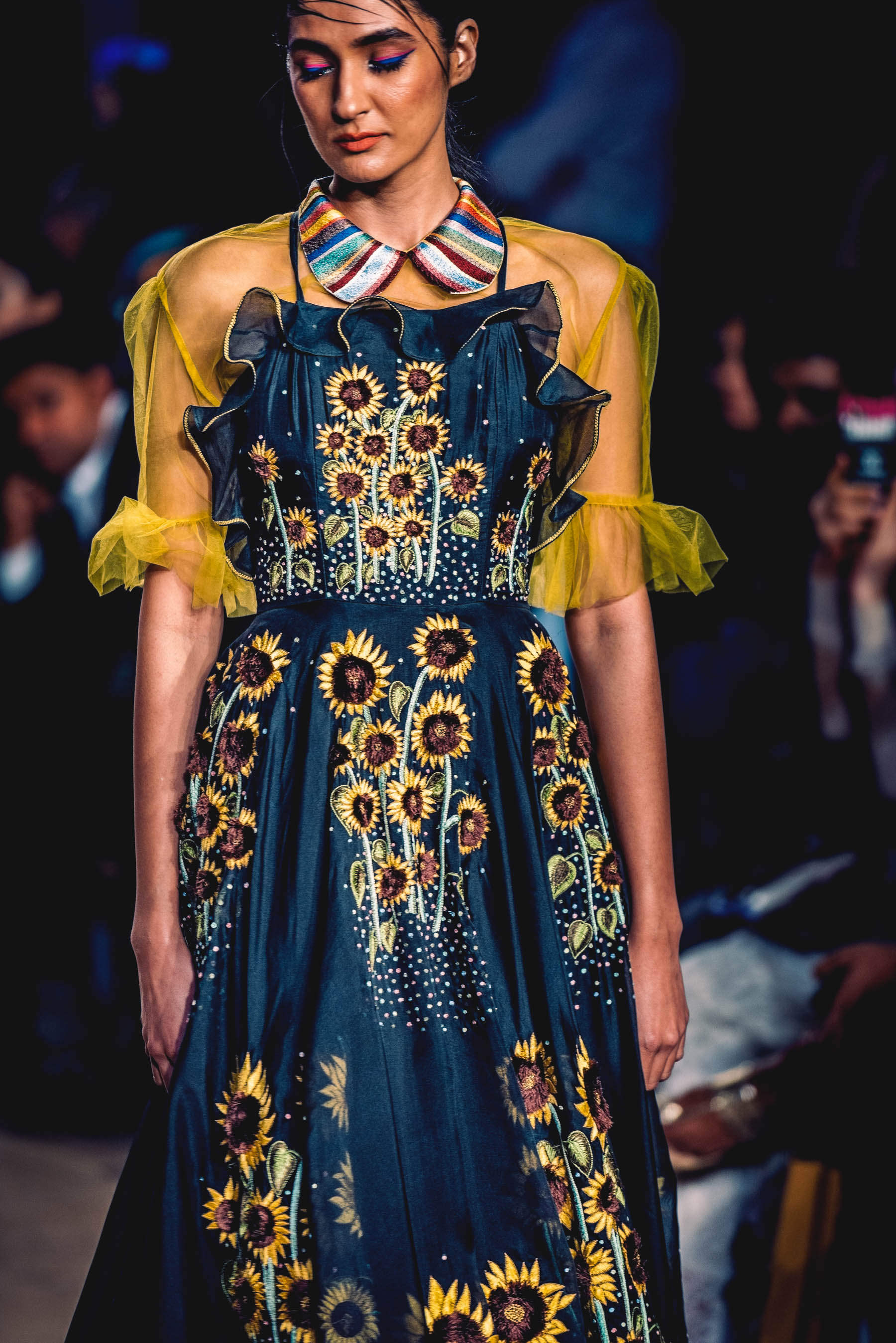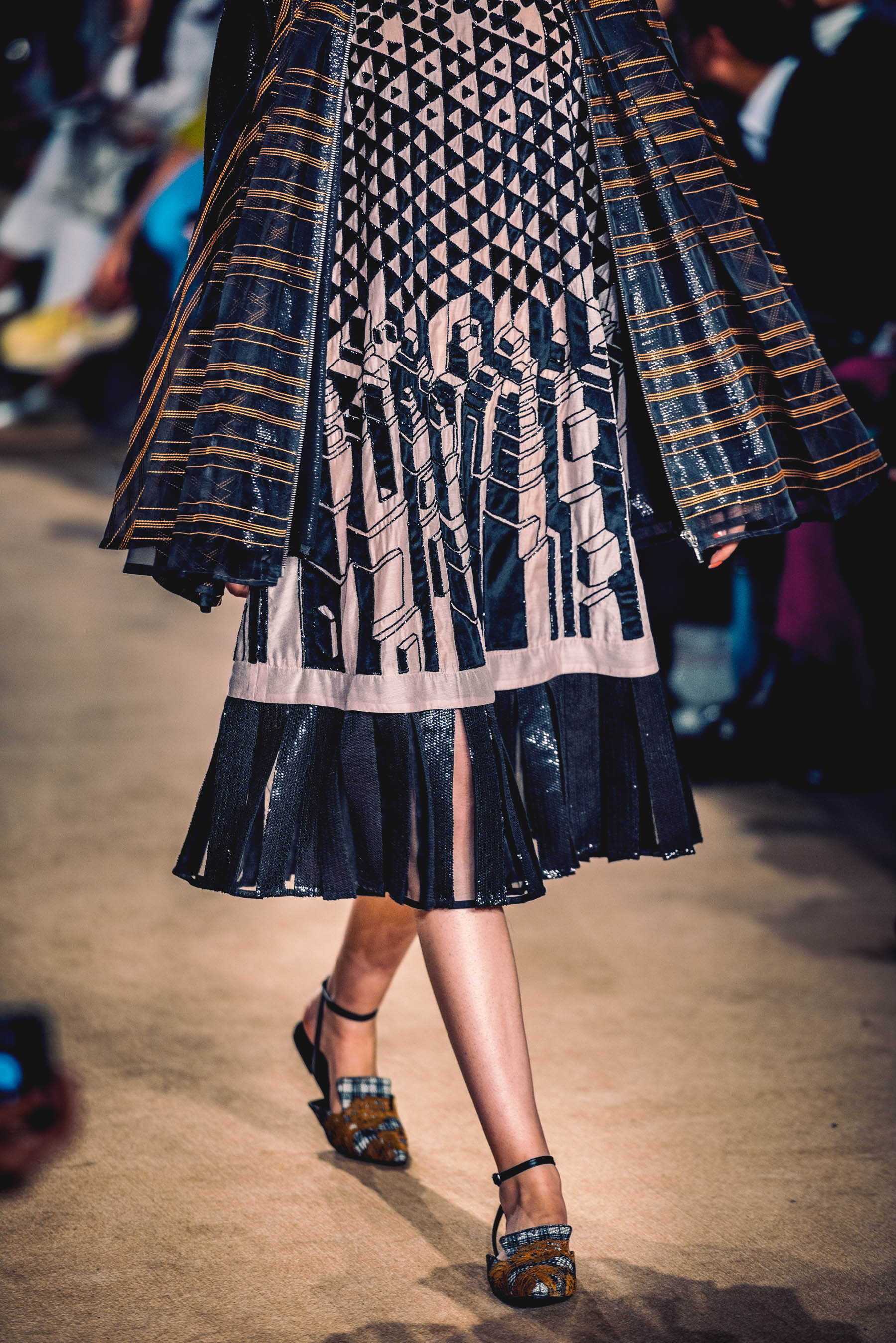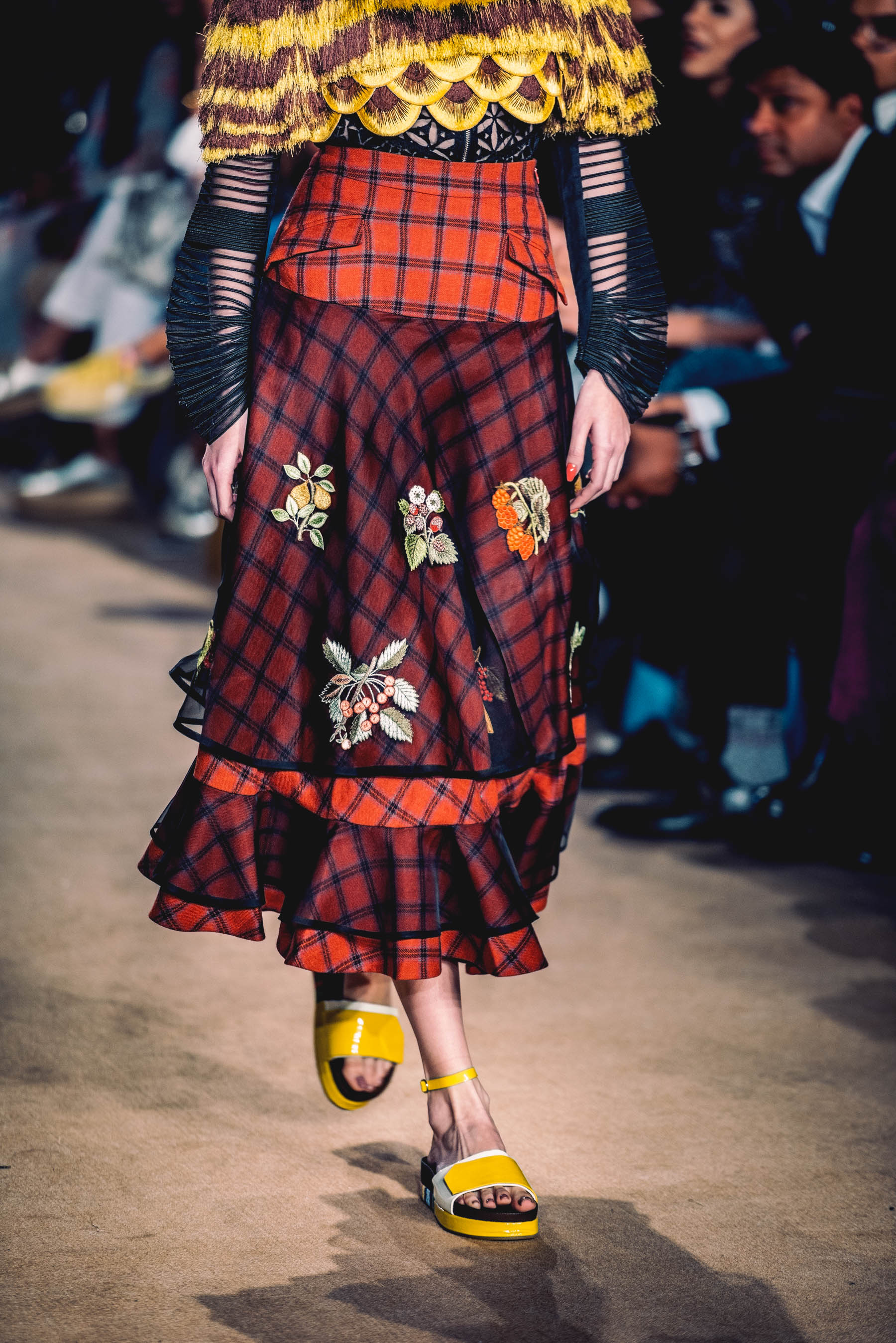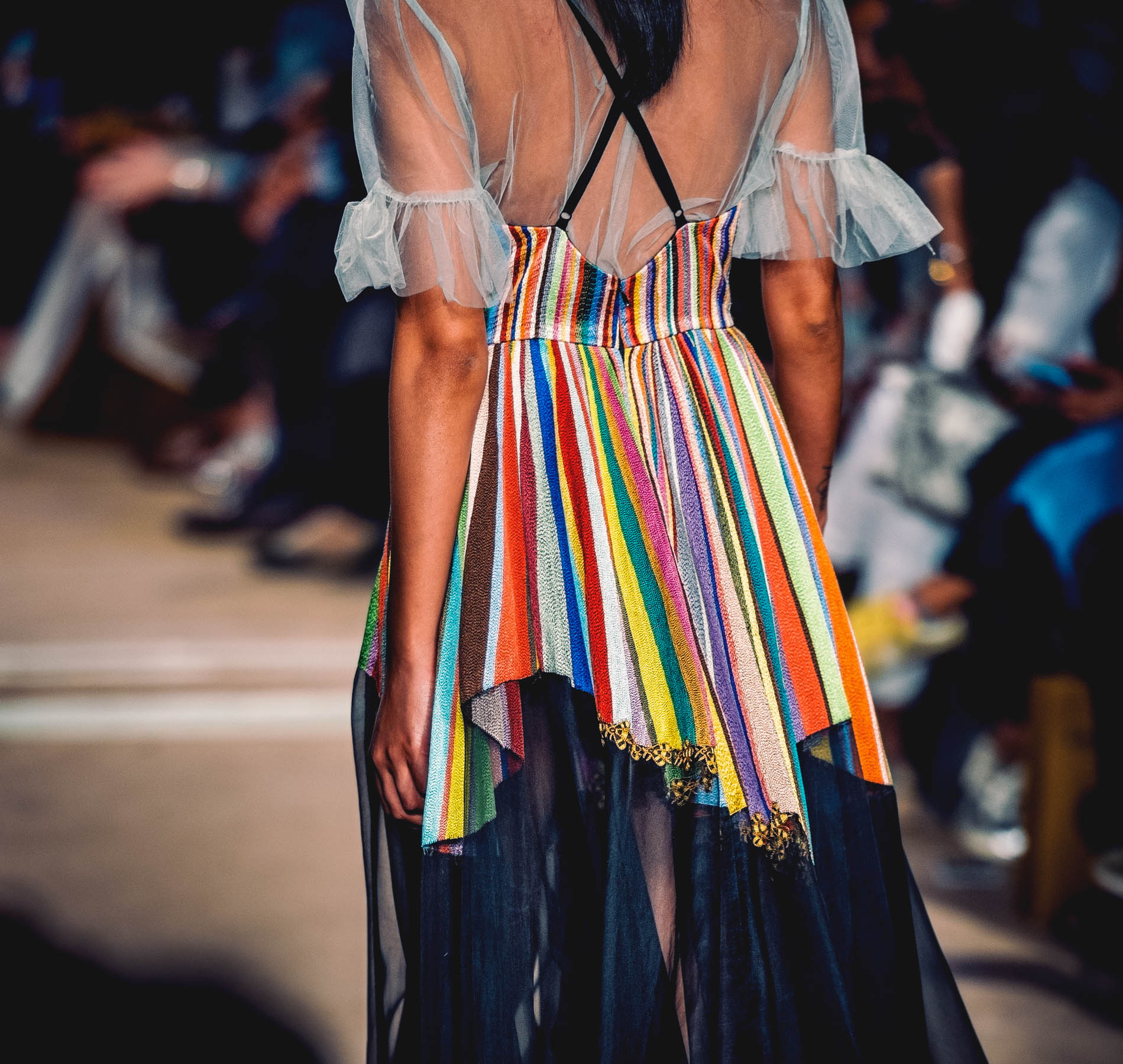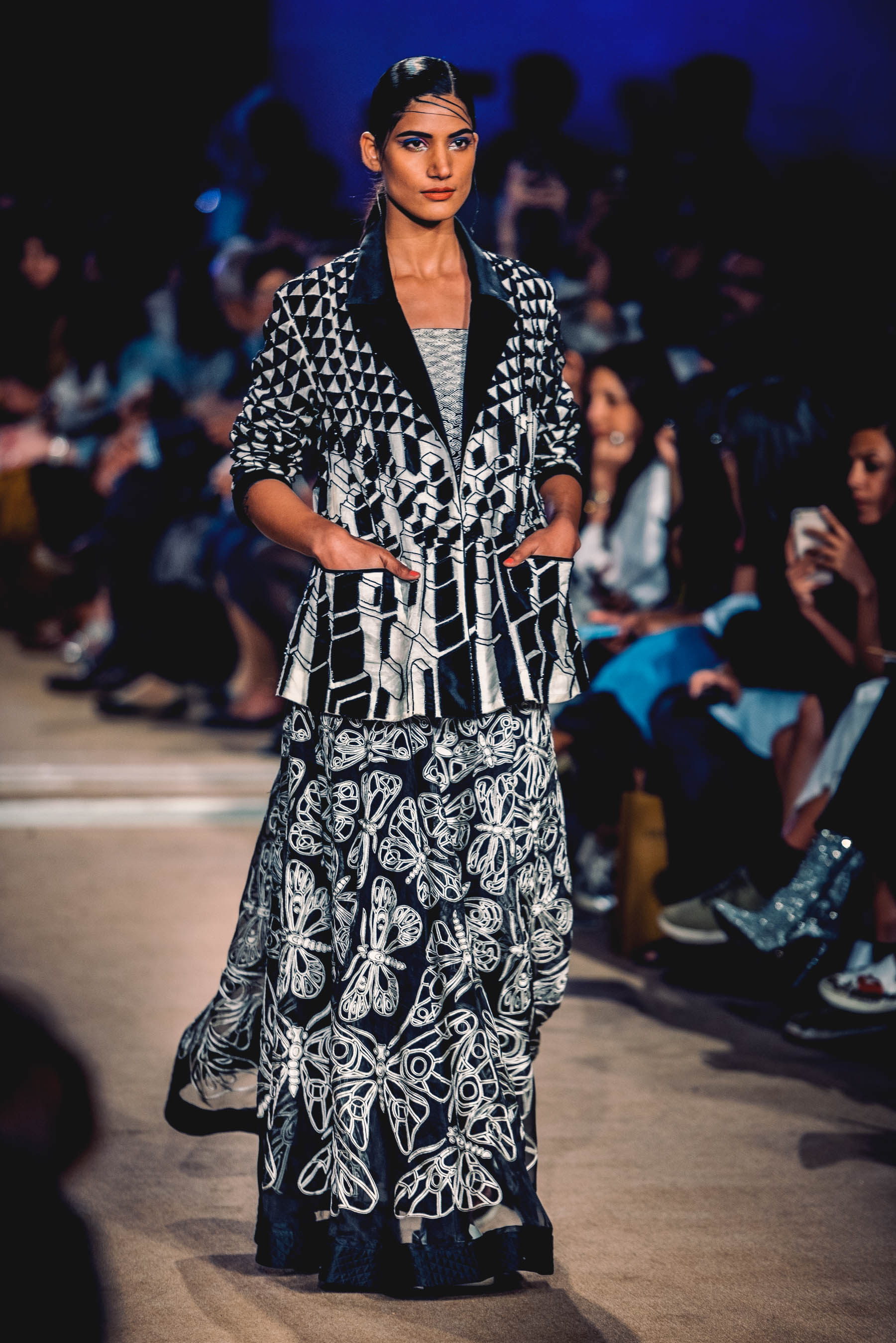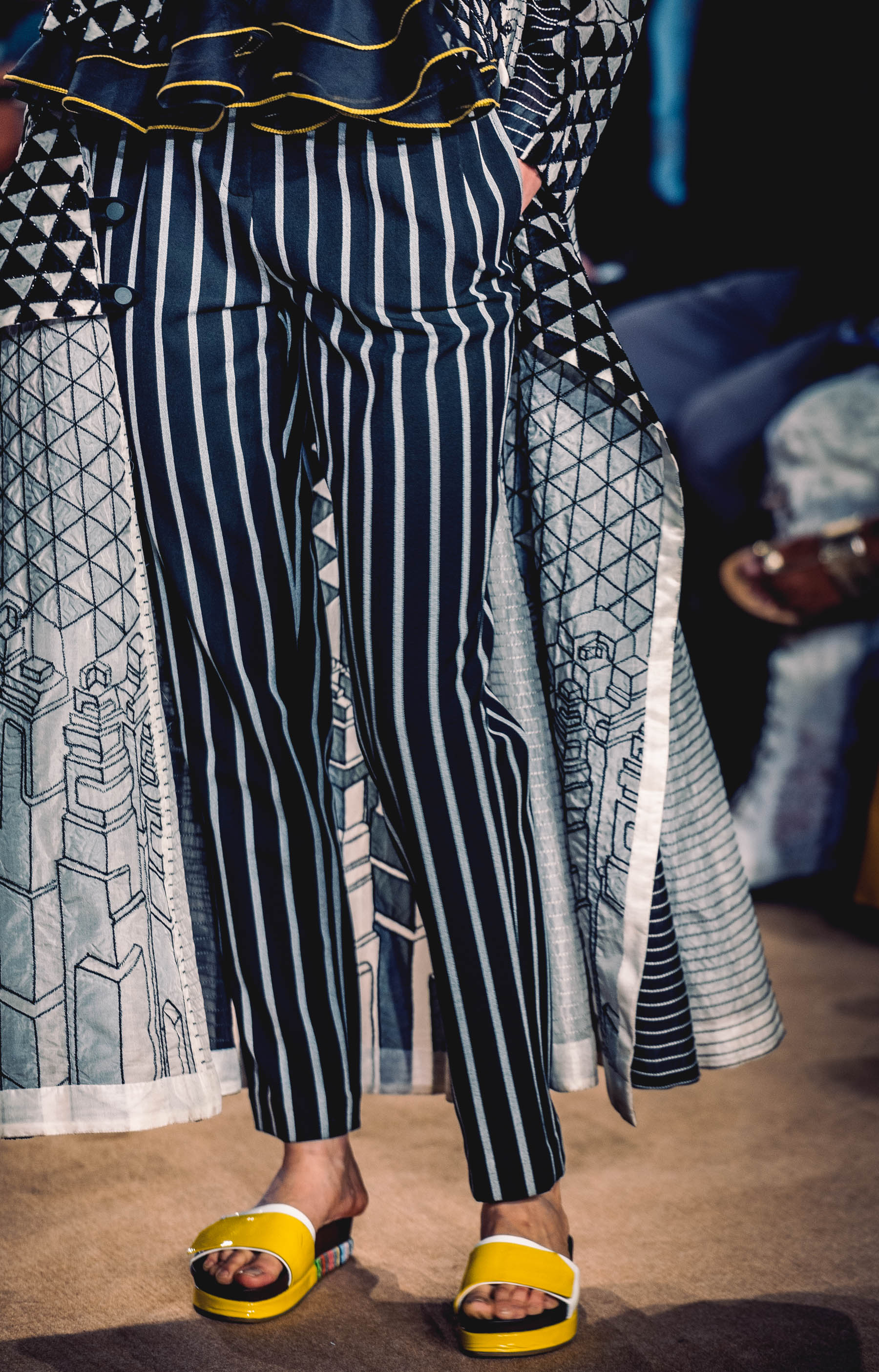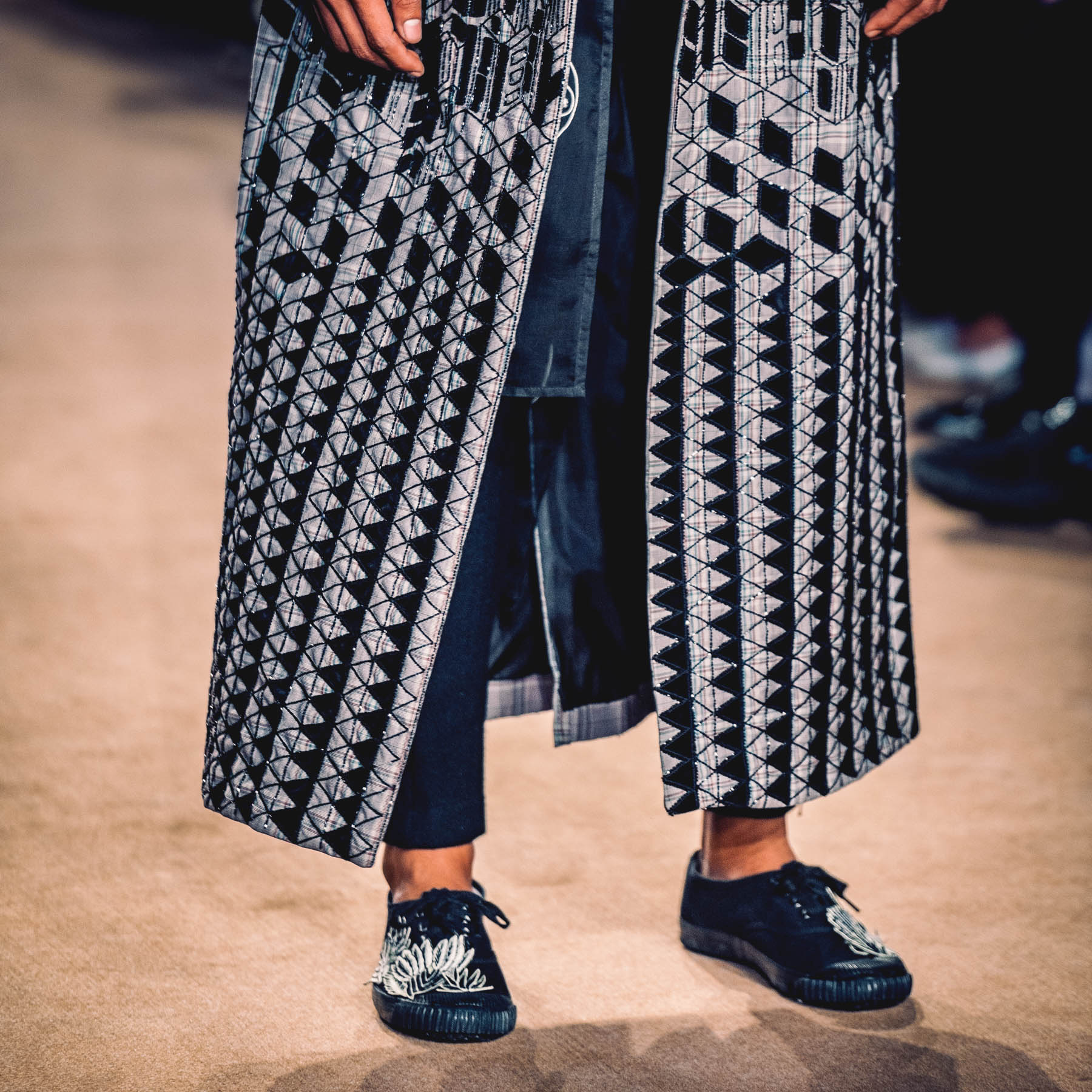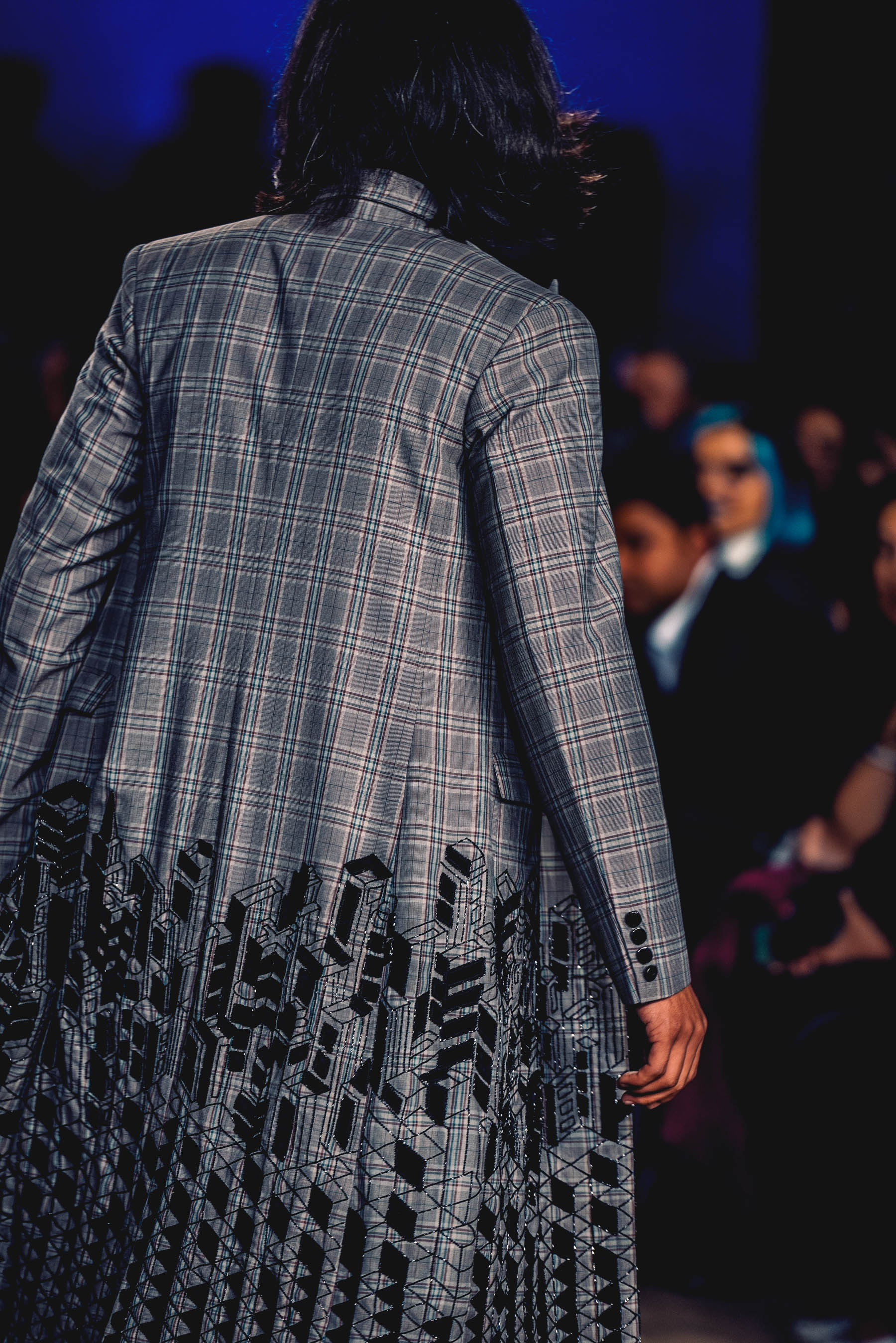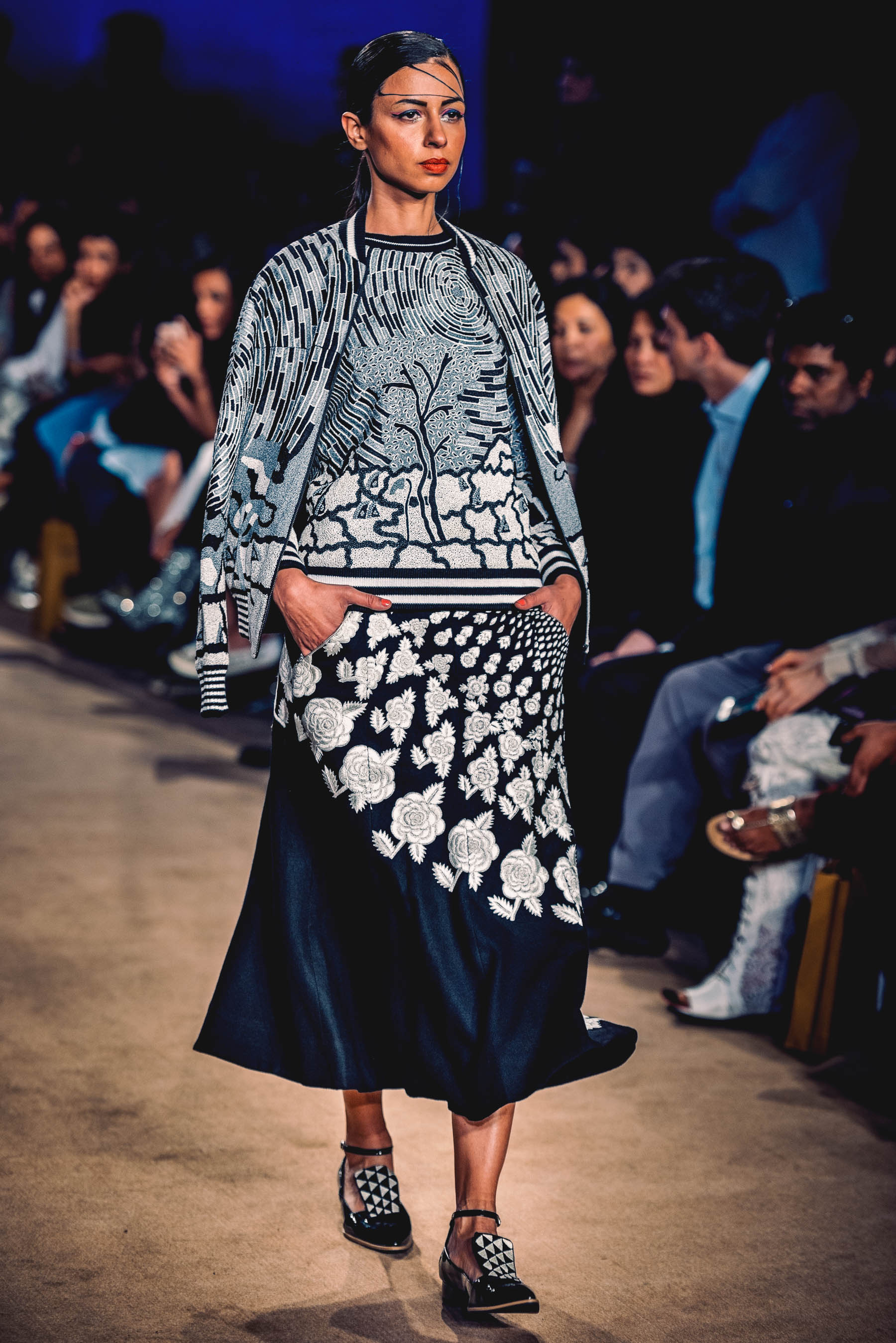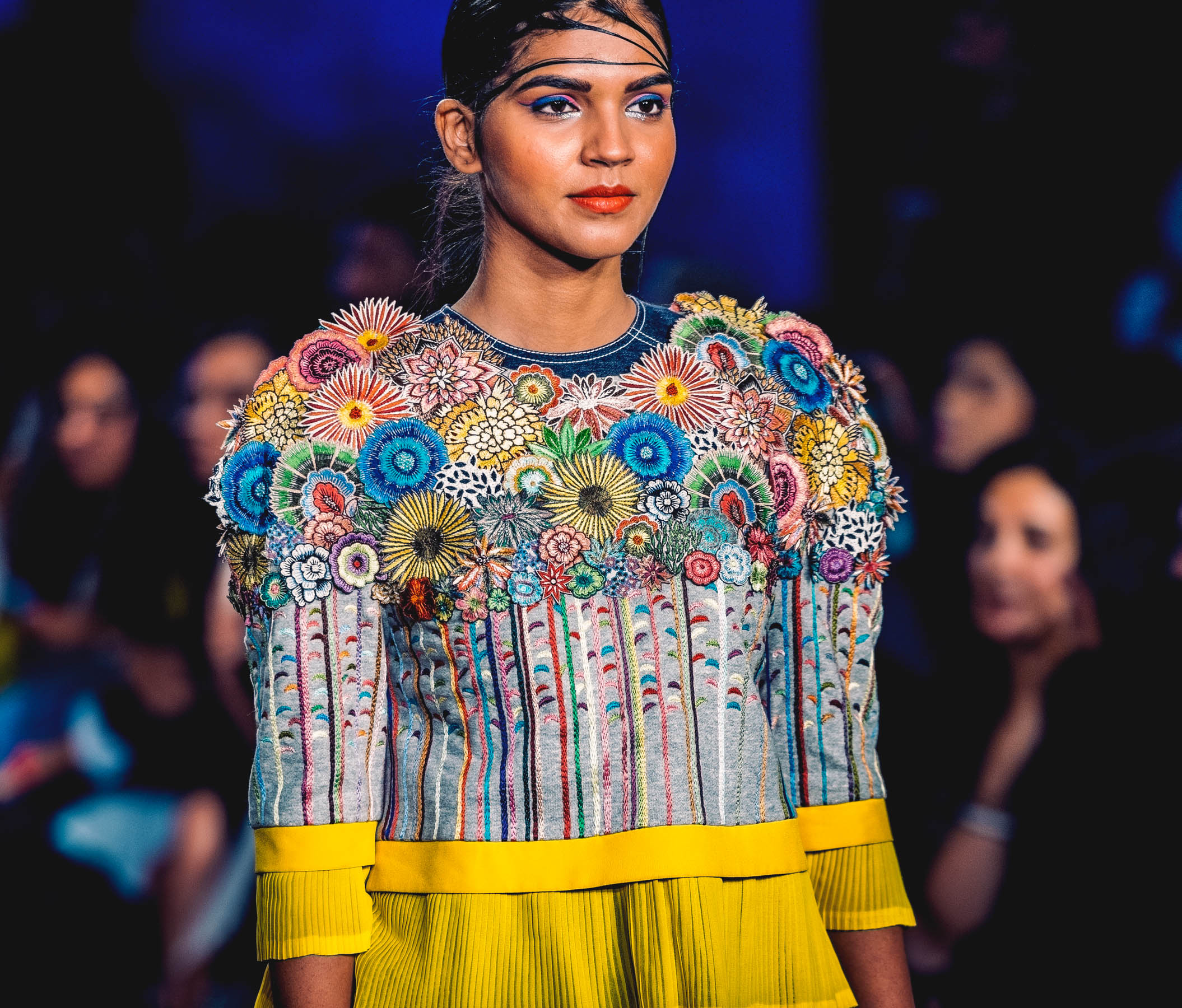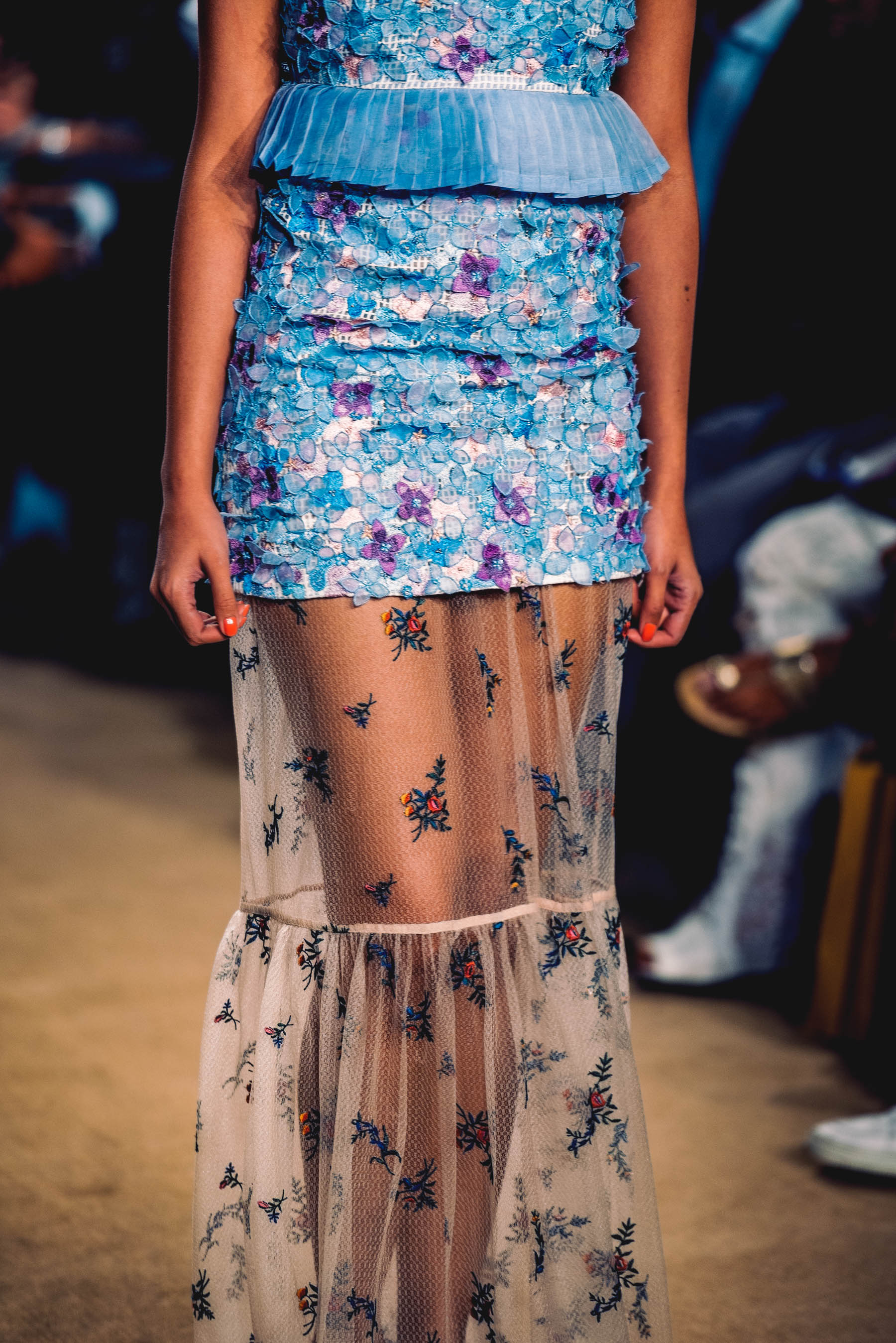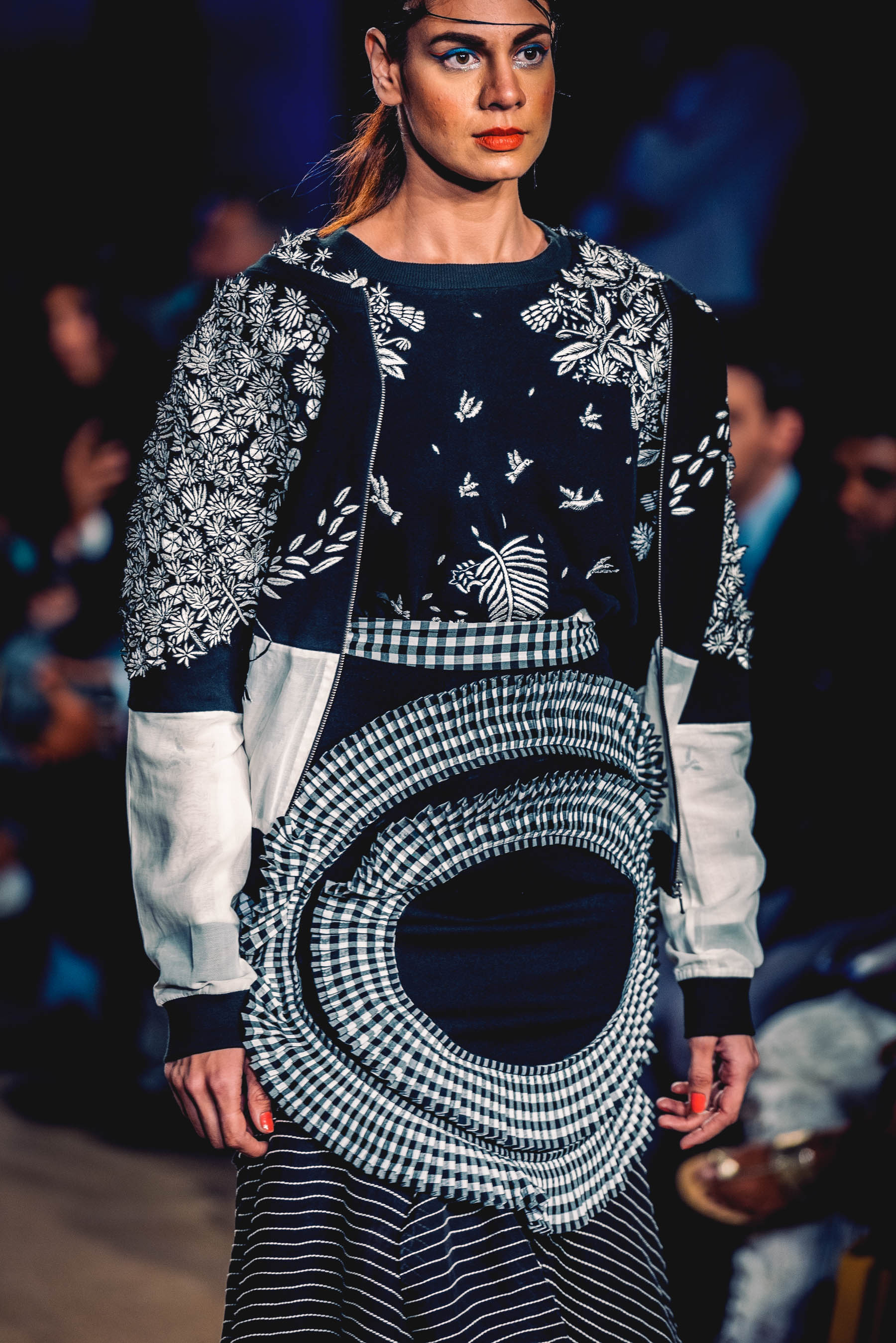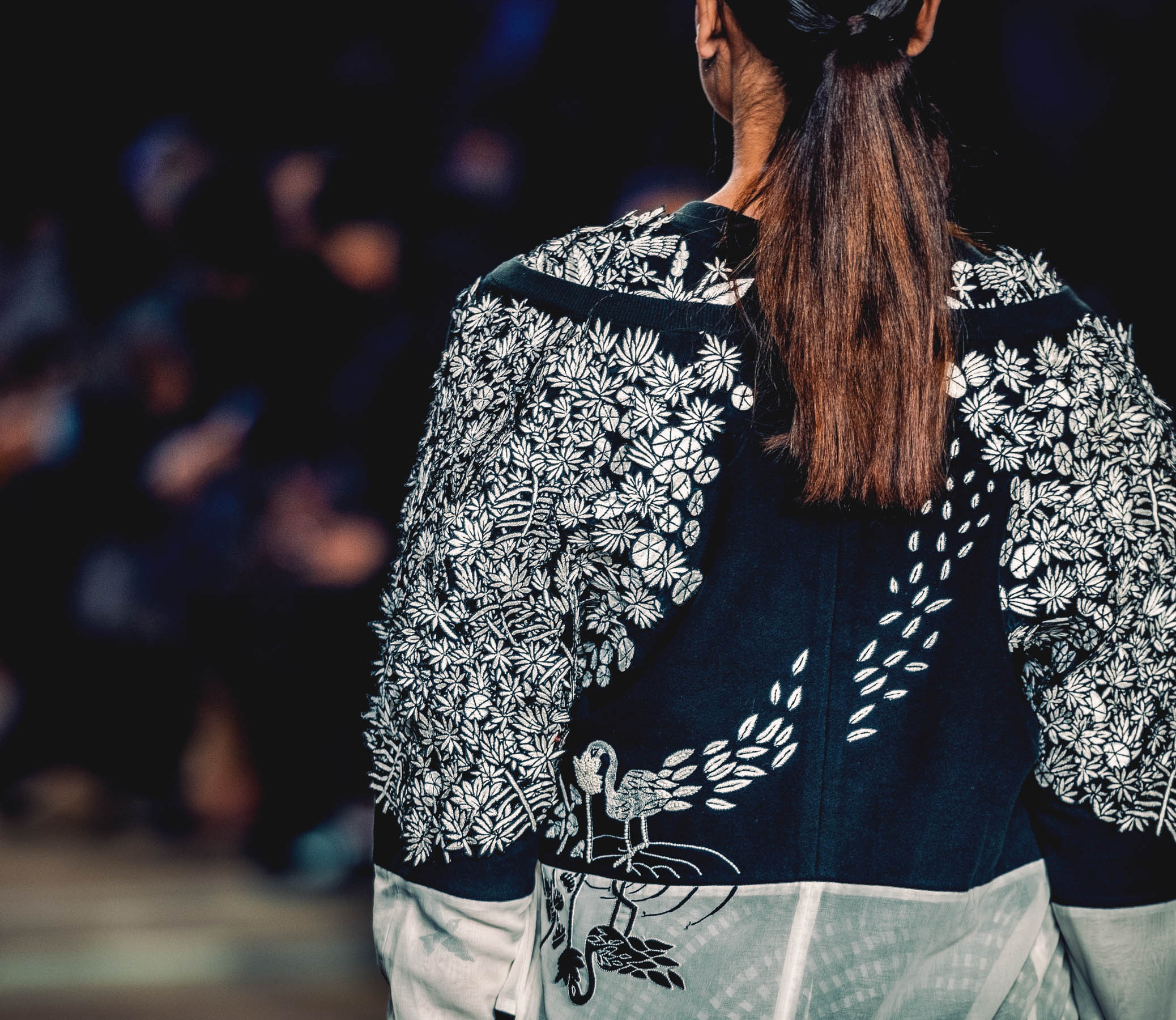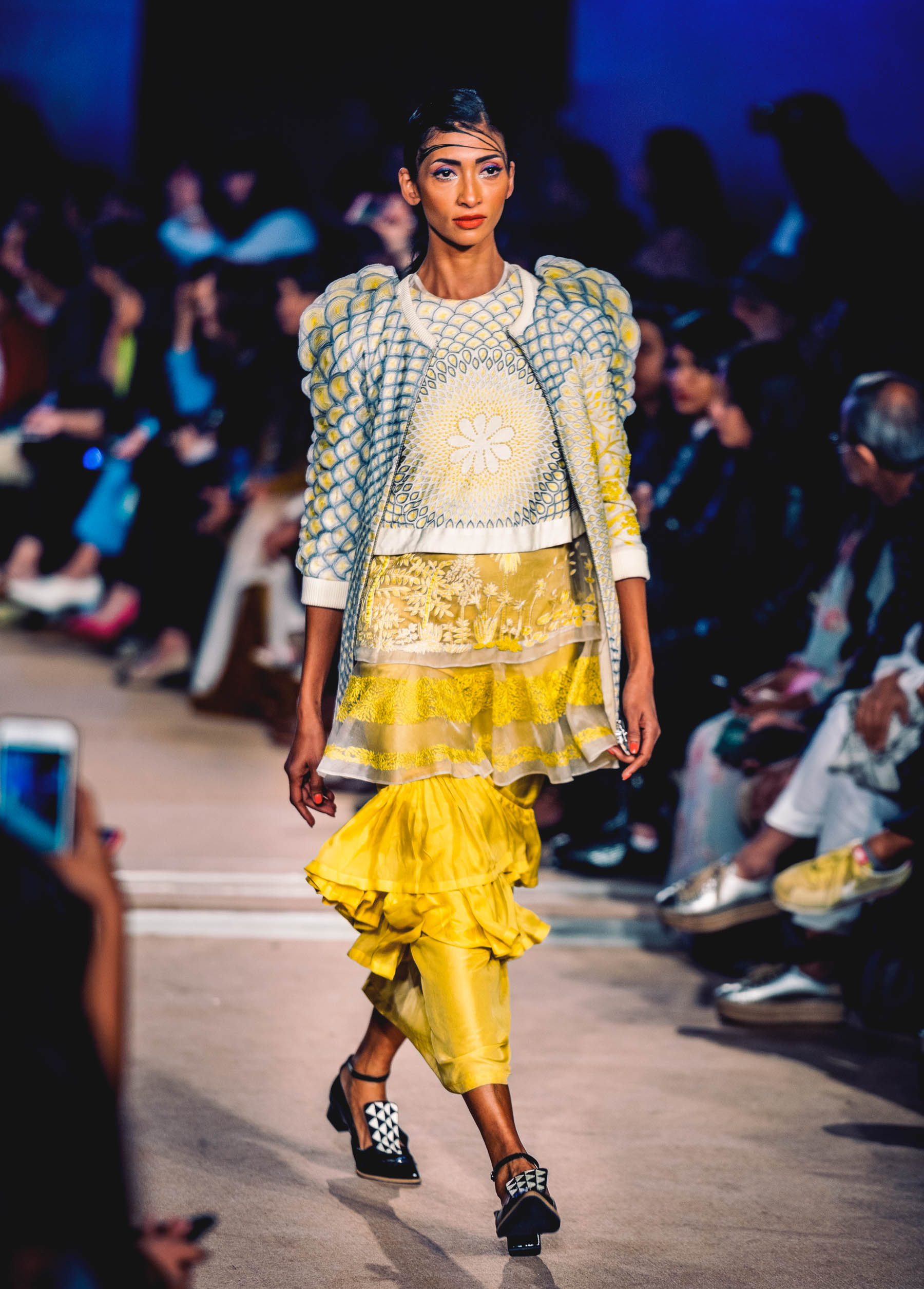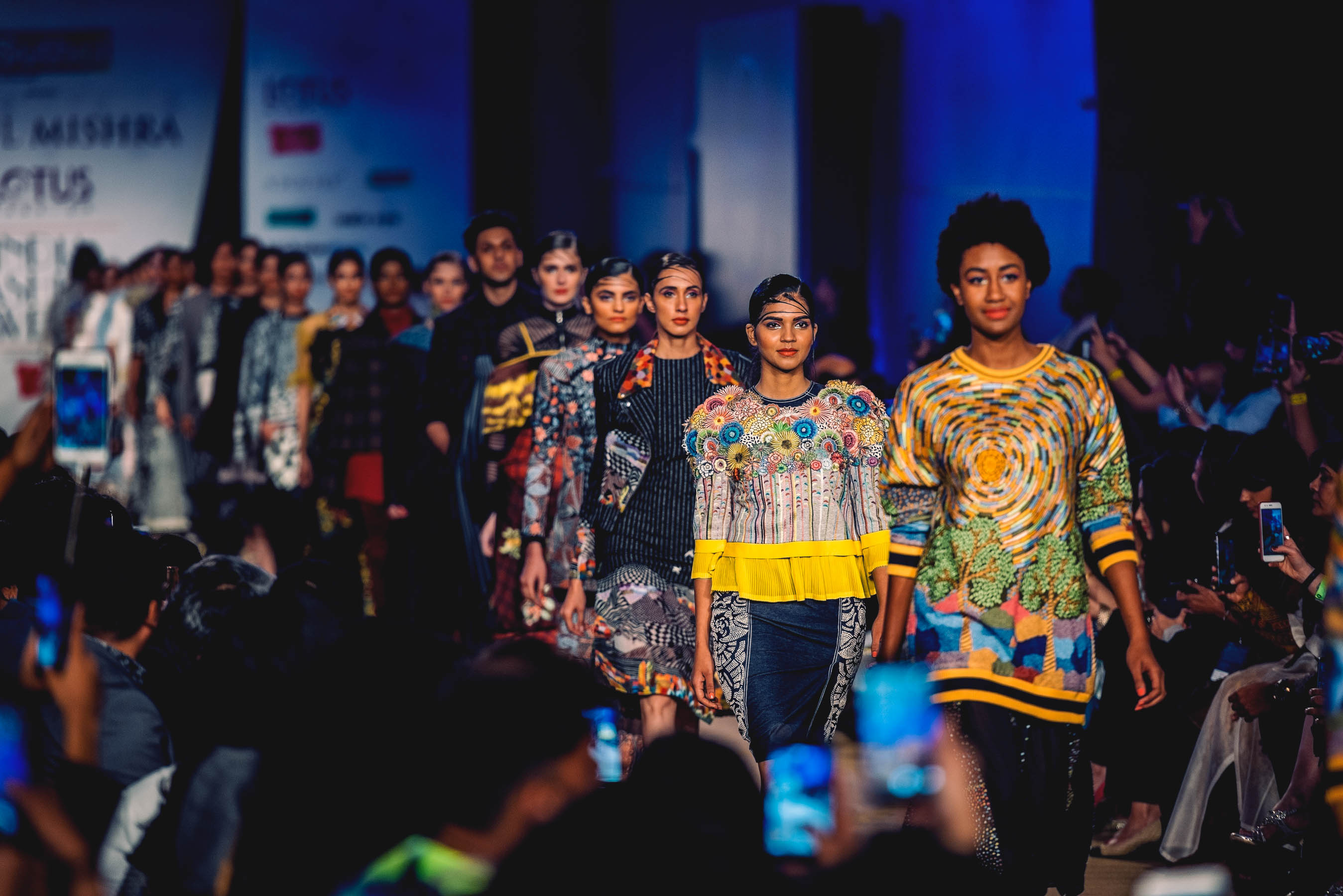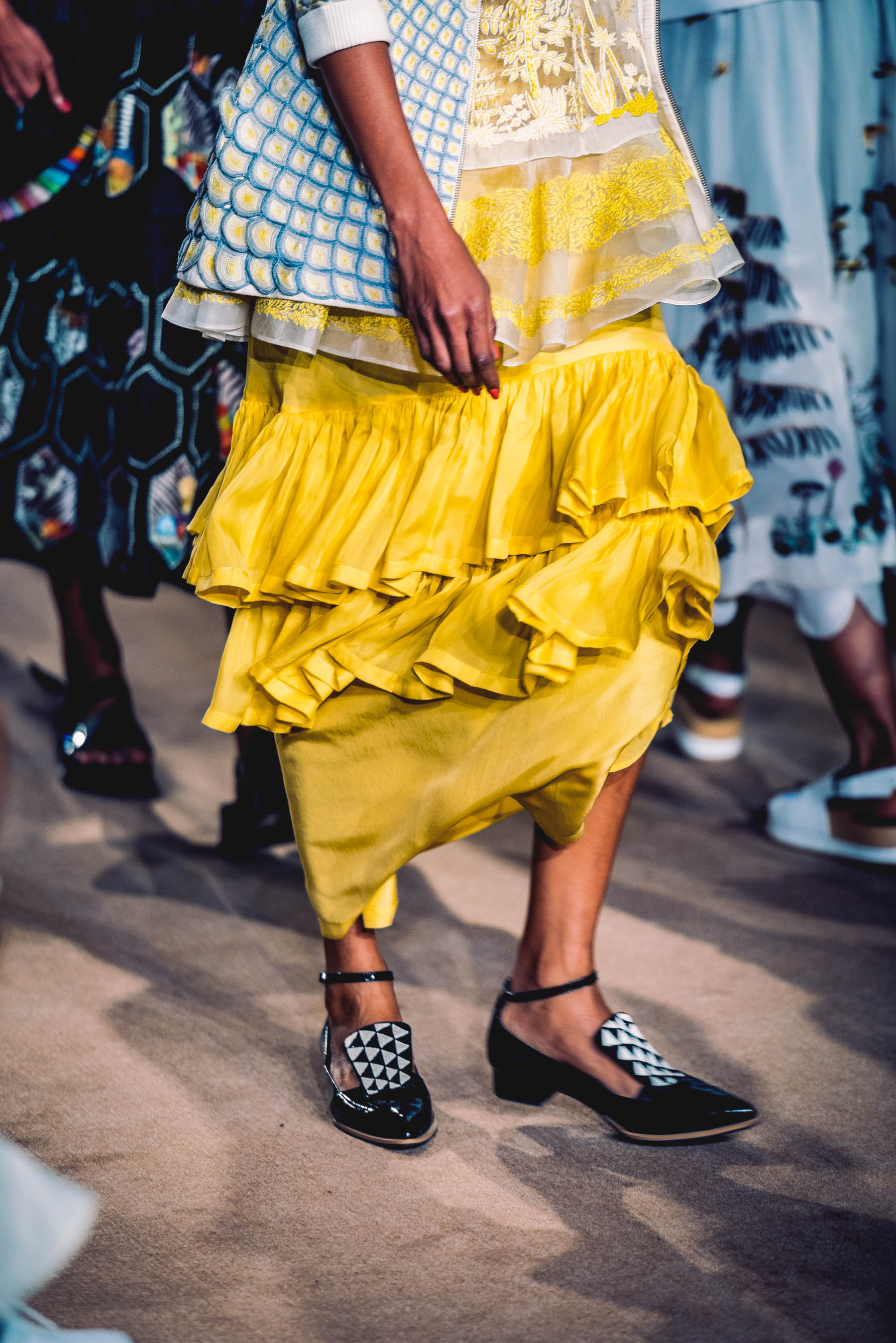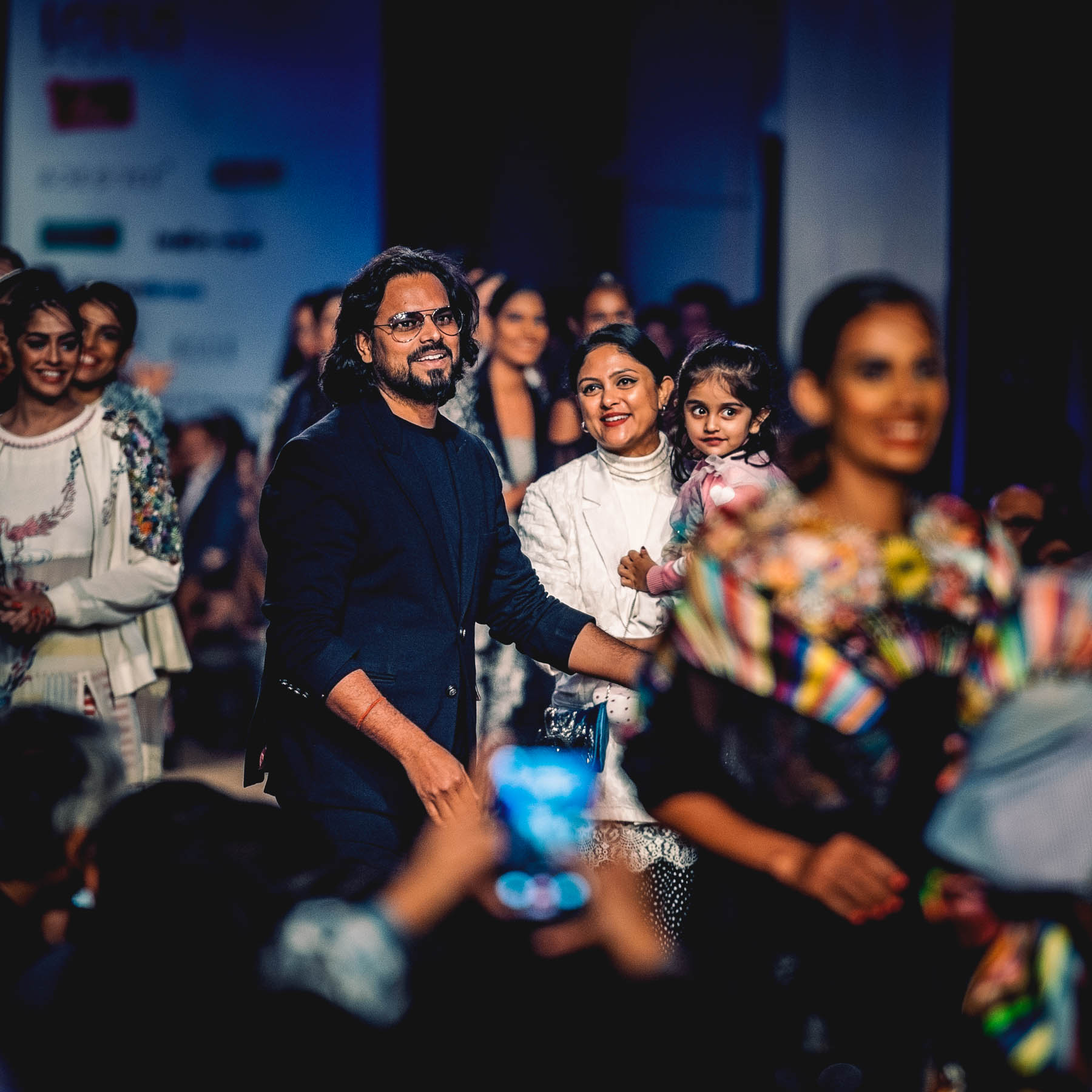 Apart from the beautiful garments, it was a lovely evening in Delhi. The weather was perfect. It didn't rain, thankfully. Half the crowd sat front row, which is always a genius move. Hair and makeup was Ambika and Kavitha Pillai. There was a whole host of beautiful models – 36 if I'm not wrong.
A memorable evening and celebration.
And cheers to many more to come.