Having first experienced fine dining at Le Cirque, New Delhi, in 2011, I've been hooked since then.
This time around, Bharat & I were there on two consecutive days. Once to experience their newly introduced Bite Size menu by Chef Matteo Fontana and the second time for a family dinner.
The Bite Size menu has been created to cater to the solo traveler or diner. It serves an 8 course meal, in smaller portion sizes than the regular table. We were a bit apprehensive about the portion sizes but came away with happy tummys after the meal.
In Bharat's words, "If the prospect of jumping into the fine dining pool intimidates you, the Bite Sized Menu option is a low risk way of dipping your toes in the water. Chances are, you'll be happy to jump in headfirst after sampling Chef Matteo's carefully curated delicacies at one of the best restaurants in the country." He is working on a full review of the menu and we will be publishing it soon on this blog. The Bite Size menu is only available on Thursdays and Fridays, 5 seats only, at the bar. I would recommend you reserve a table in advance since these sell out quickly, usually.
Meanwhile, the family of course, enjoyed the meals and the excellent service. Ashish at the bar took great care of each person's demands and even broke out three exceptional Bordeaux wines for us to taste. Carruades de Lafites 2010, Les Forts de Latour 2009 and Le Petit Mouton de Mouton Rothschild 2014. The Mouton Rothschild was probably everyone's favourite.
Le Cirque has an open kitchen and you can see the staff hard at work. Their bar is well-stocked and you can spend some time lounging there before moving into the restaurant. The restaurant only opens for dinner at 7pm, so plan accordingly. There's also balcony seating for days with better weather – and some stunning evening views of the city.
Le Cirque also has one private dining area as well as a Chef's table, where you can bring in a larger group of people.
A brief about the food :
Chef's special My Nonna's Chicken Liver Pate' with Black Truffle & Cognac. Homemade jams, chicken jus , mini pan brioche. One of my favourites : Ravioli Stuffed with Barolo Braised Duck Leg. Pumpkin veloute', rosemary morel mushoroom, leeks "spaghetti". Another one of my favourites : The fresh & crunchy Green Asparagus and Basil Pesto Barley Risotto (Vegetarian). With tomato powder, asparagus spears.
My Mom focused on a Paupiette of Chilean Sea Bass with creamed leeks, crispy potatoes, Barolo sauce.
The boys completely demolished the excellent 21hours Sous-Vided Pork Belly with Red cabbage and green apple puree', potato mash, aged balsamic and pork jus (Definitely the best pork belly I've ever eaten).
I also enjoyed the fresh flavours and textures of the Chilled Heirloom Tomato Consommé with Tomato Salsa Crostini. With tomato sorbet, basil and lemon pearls. The Chef's Signature Tiramisu' in the Chocolate Sphere. With almond custard, strawberries dust and their signature Creme Brulee, are not to be missed.
There was also a Pan Seared Wild Scallops dish with Puy Lentils Cassoulet
with insanely good Truffle goat cheese and beetroot caviar. This is the only place where Bharat will eat Scallops.
Akanksha and I took full advantage of the beautiful interiors and proceeded to photograph each other.
I'm wearing the Peru, velvet jumpsuit courtesy Renge. Evil Eye brooch from the Talisman Collection by Nirwaana. Shoes purchased from the ever reliable Clark's.
Le Cirque New Delhi : Instagram | Website
The Leela Palace : Website | Instagram
It is always a pleasure to be able to take the family out of exquisite meals like this one. Thank you for being so kind to us Chef Matteo. Special thanks to Amrita and Benni.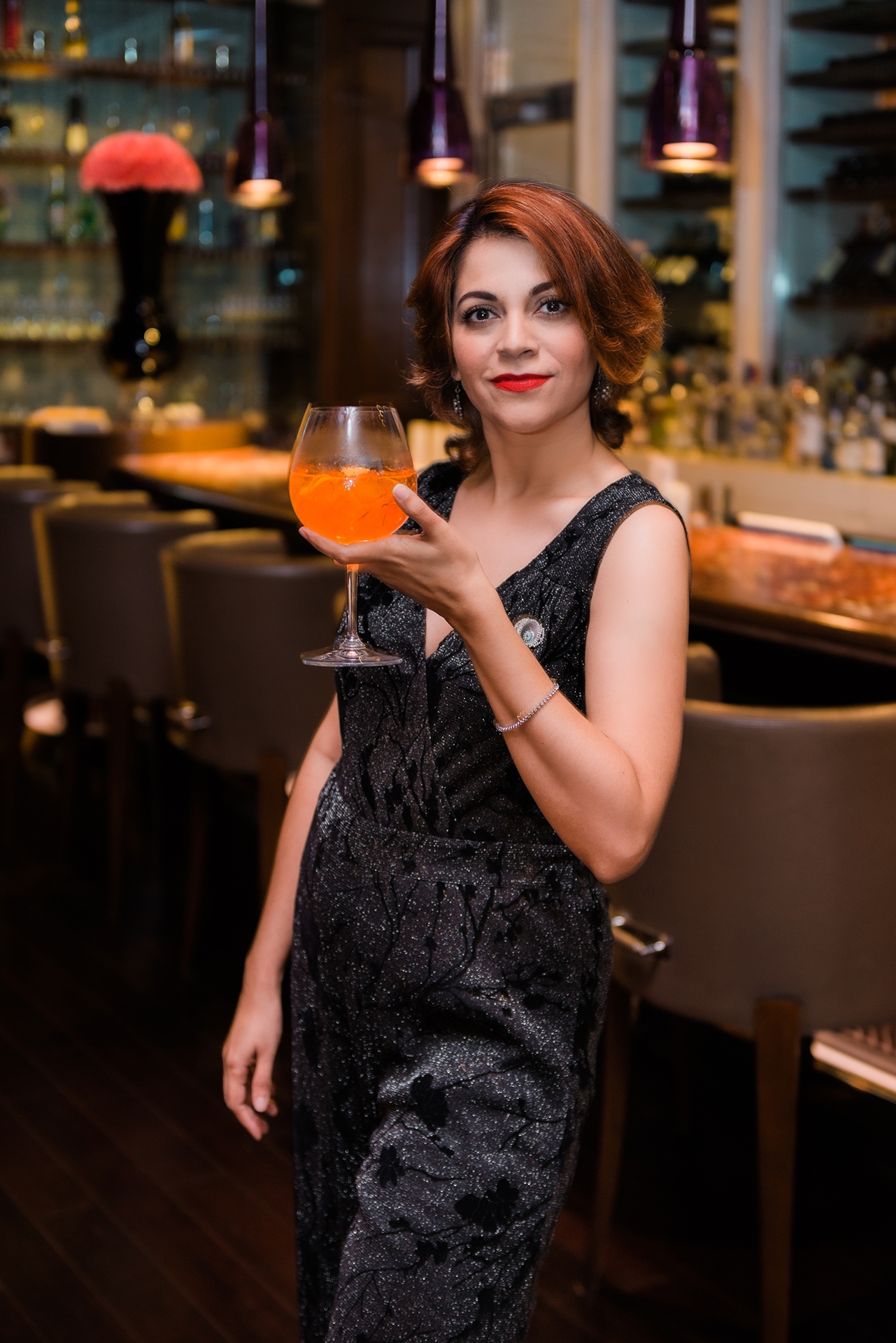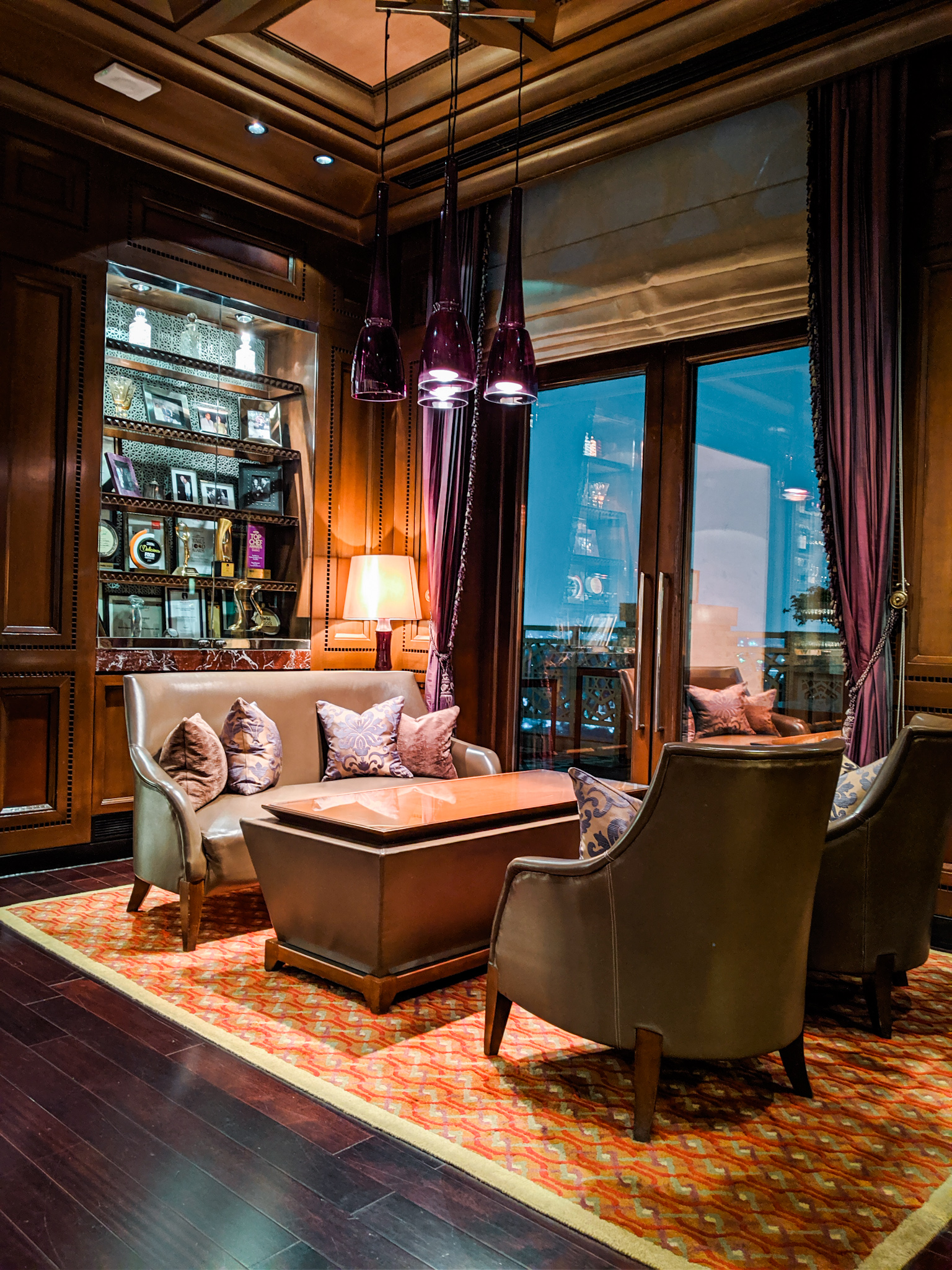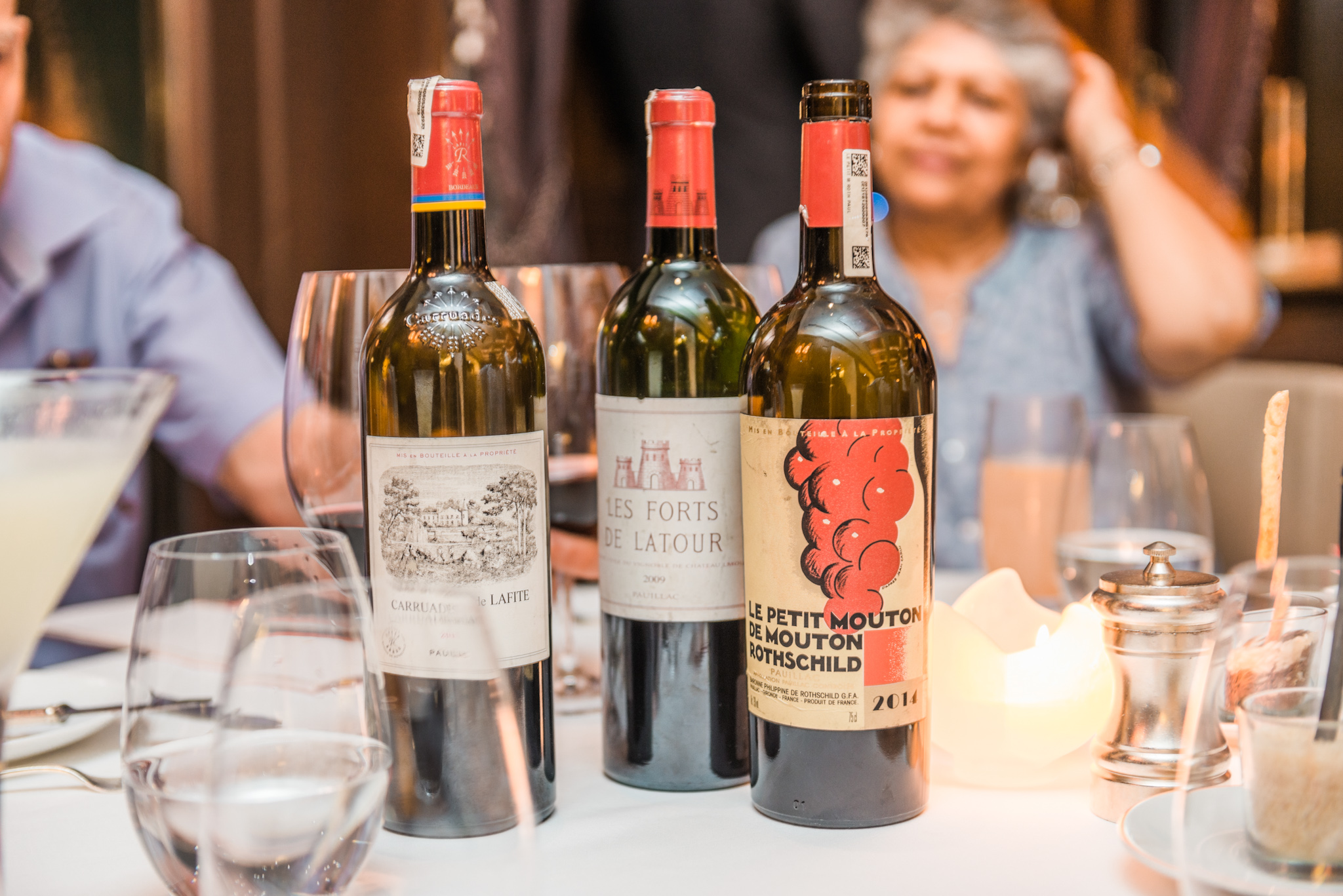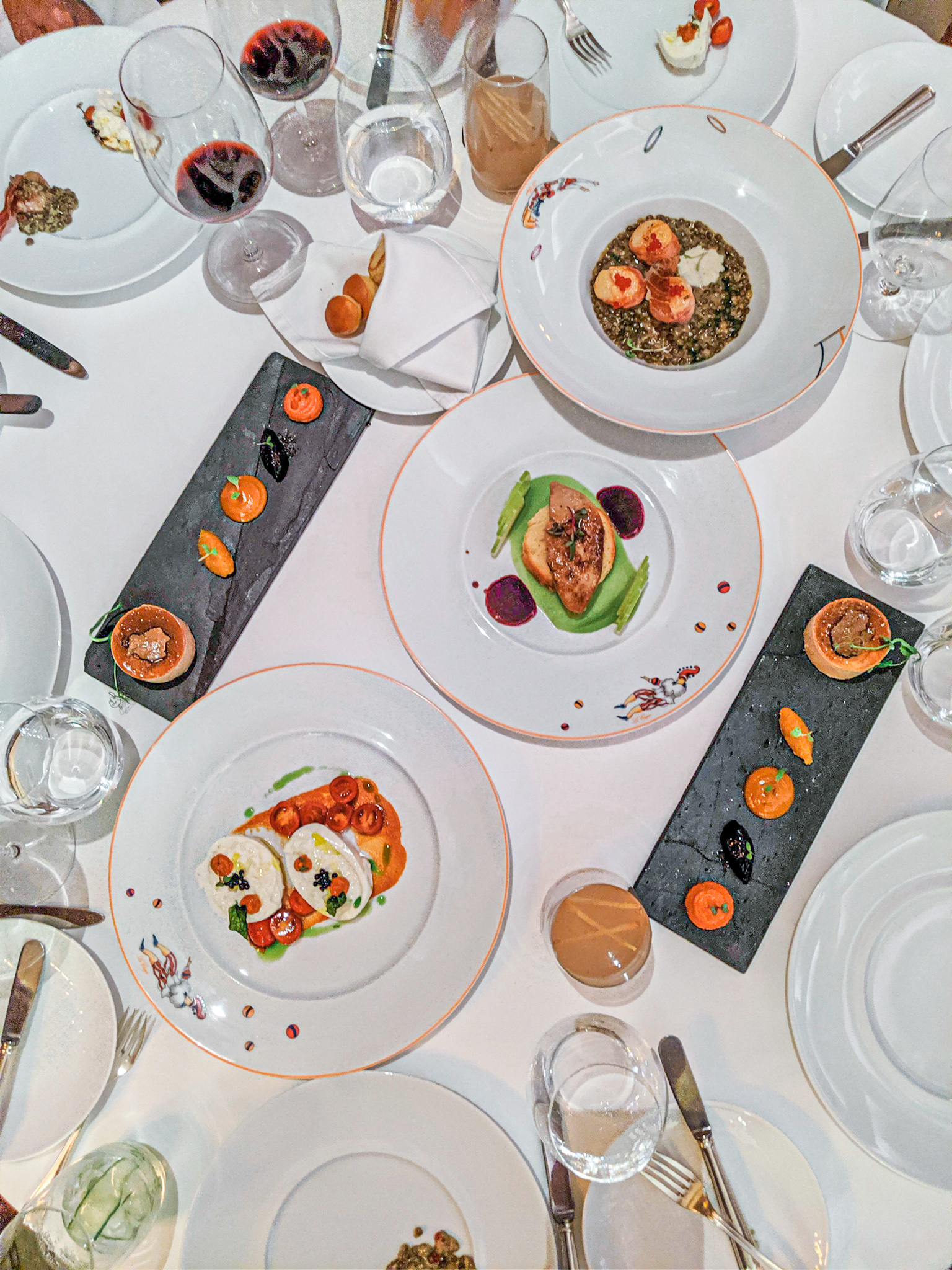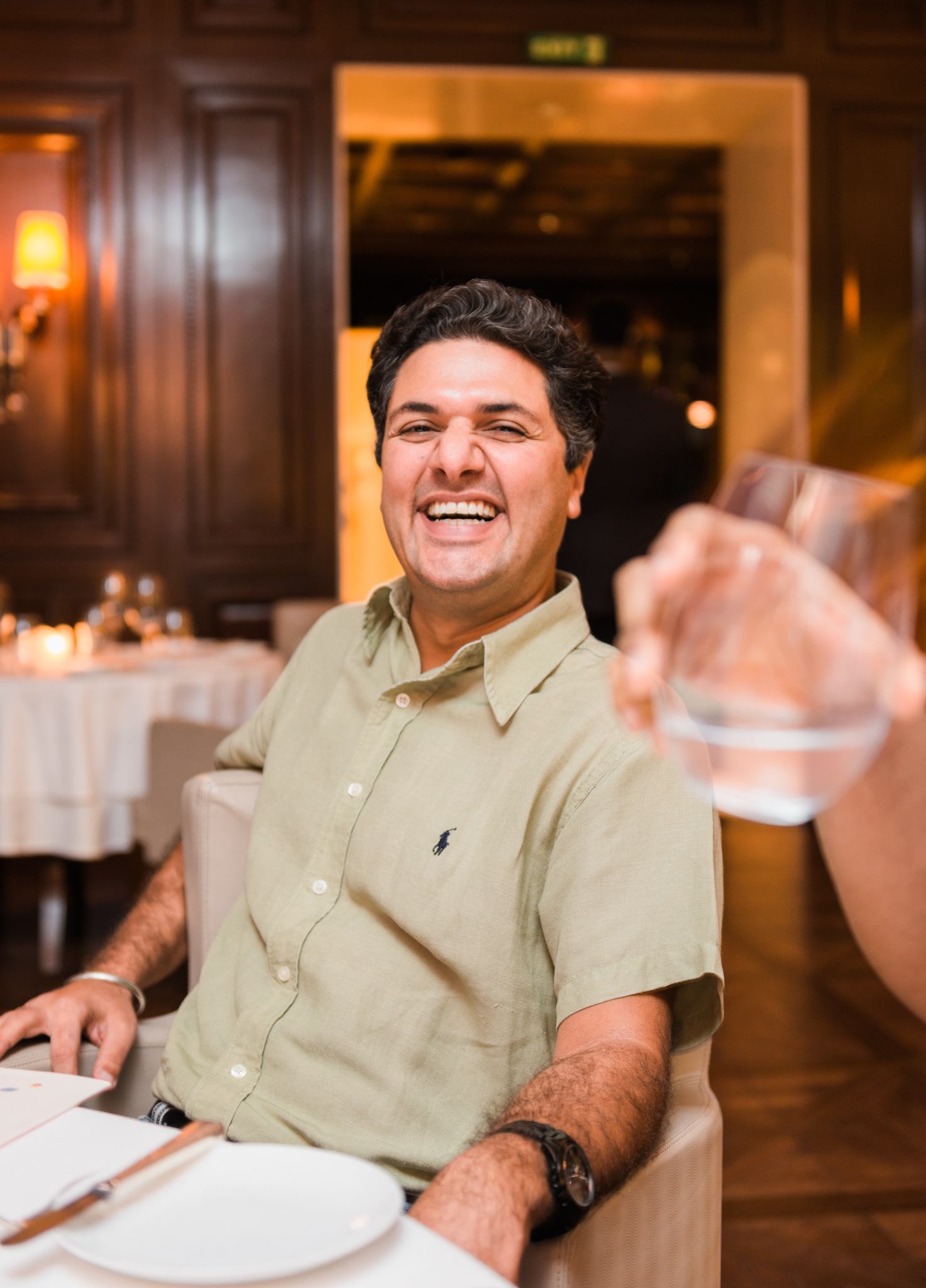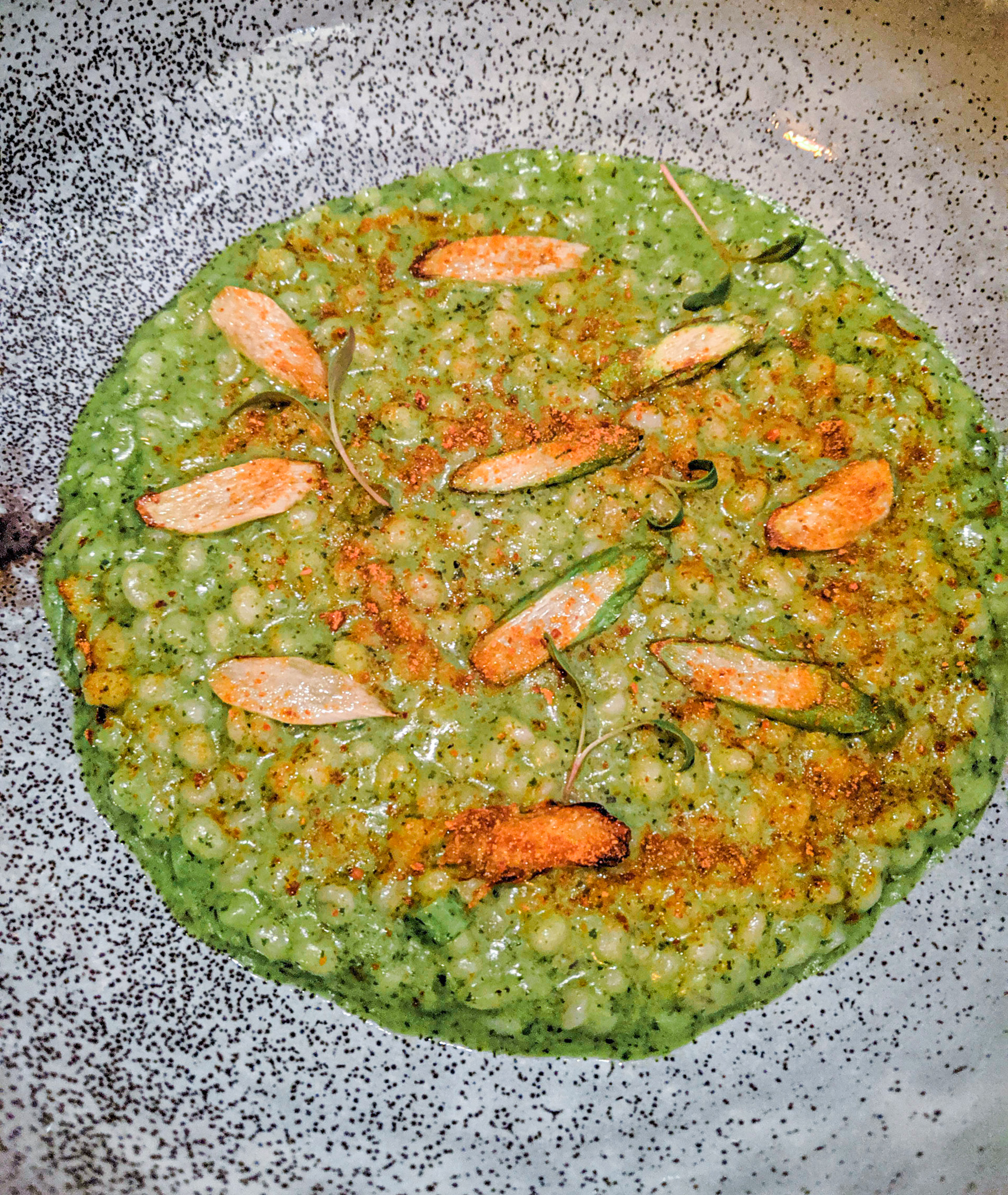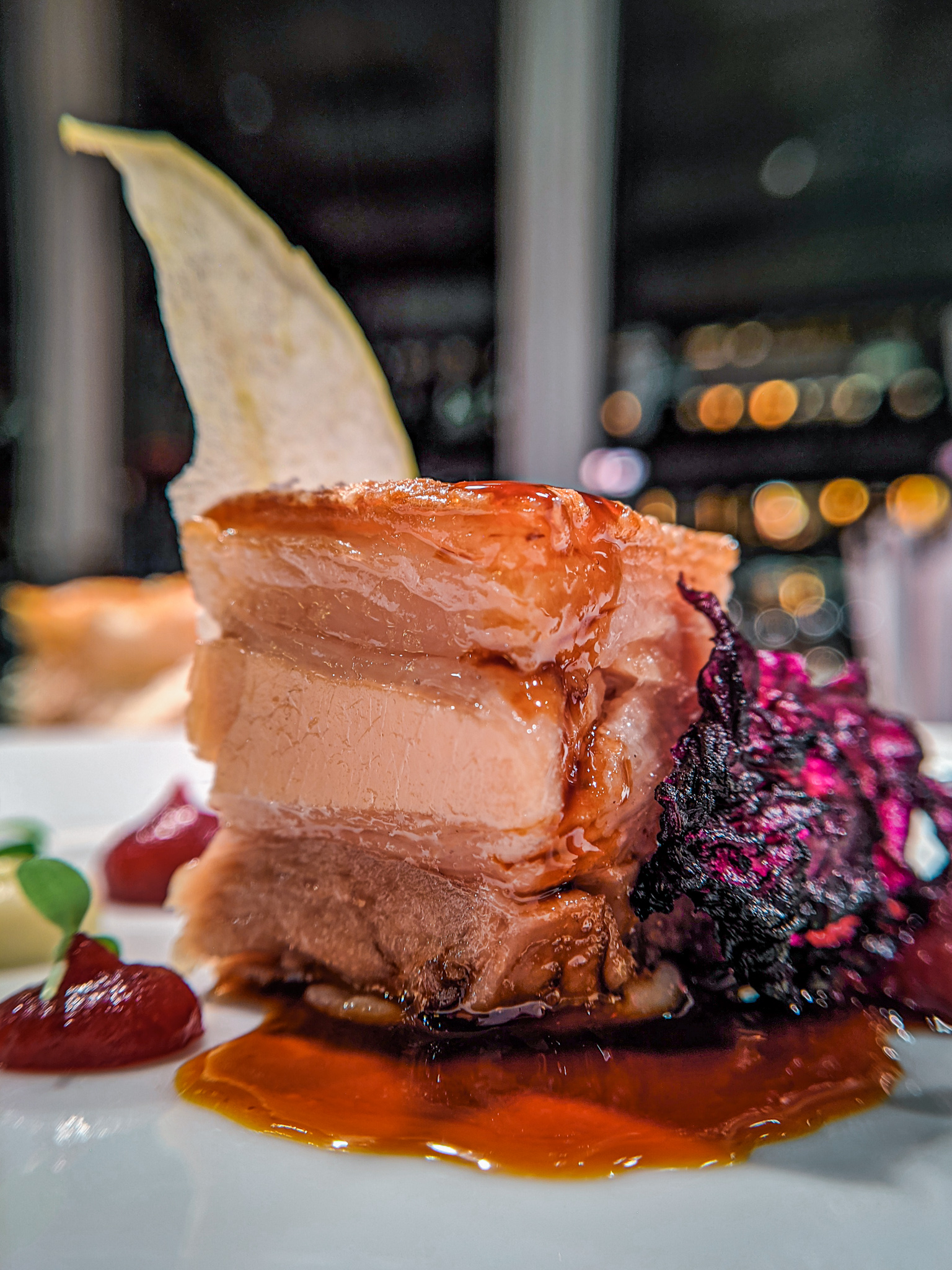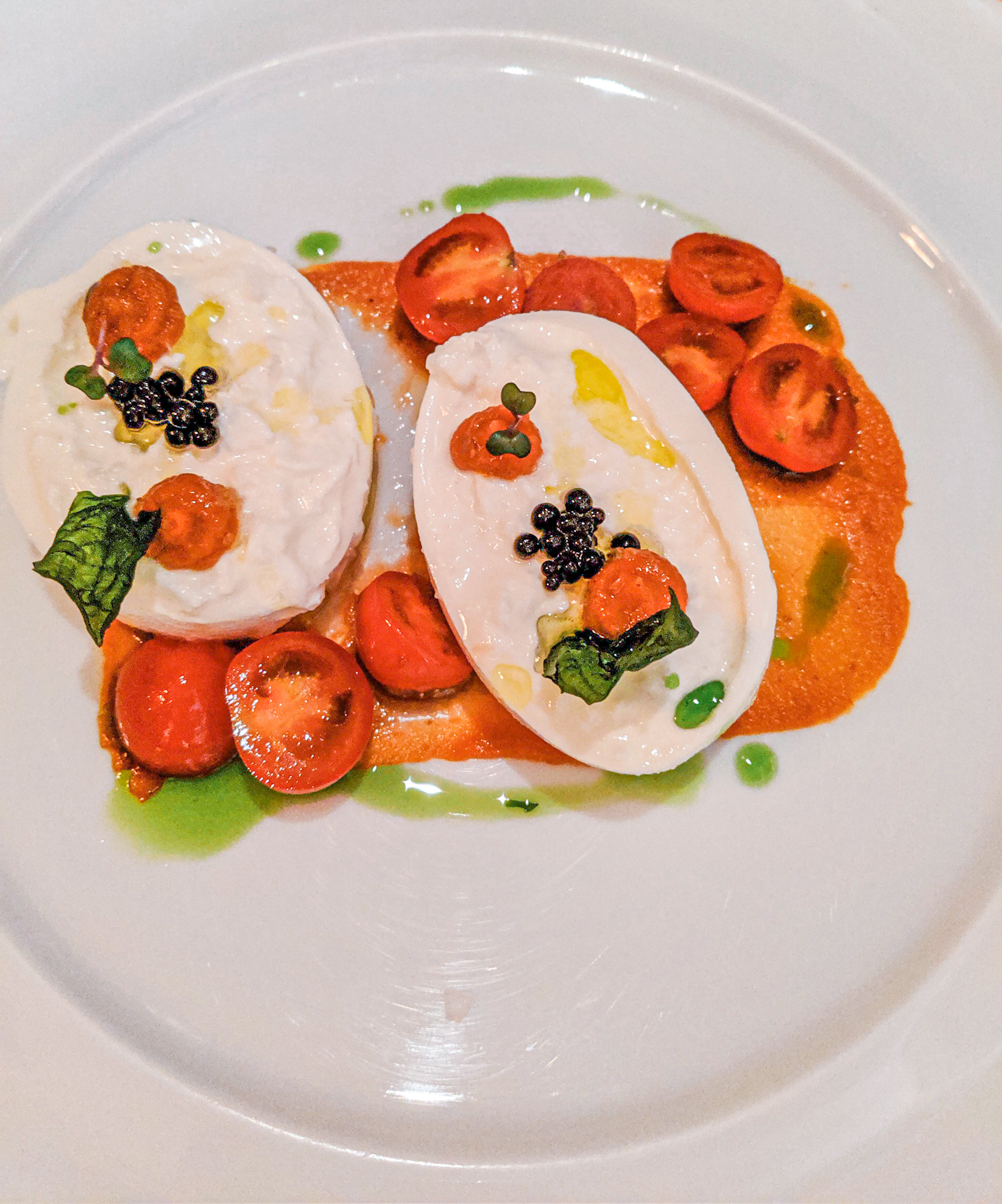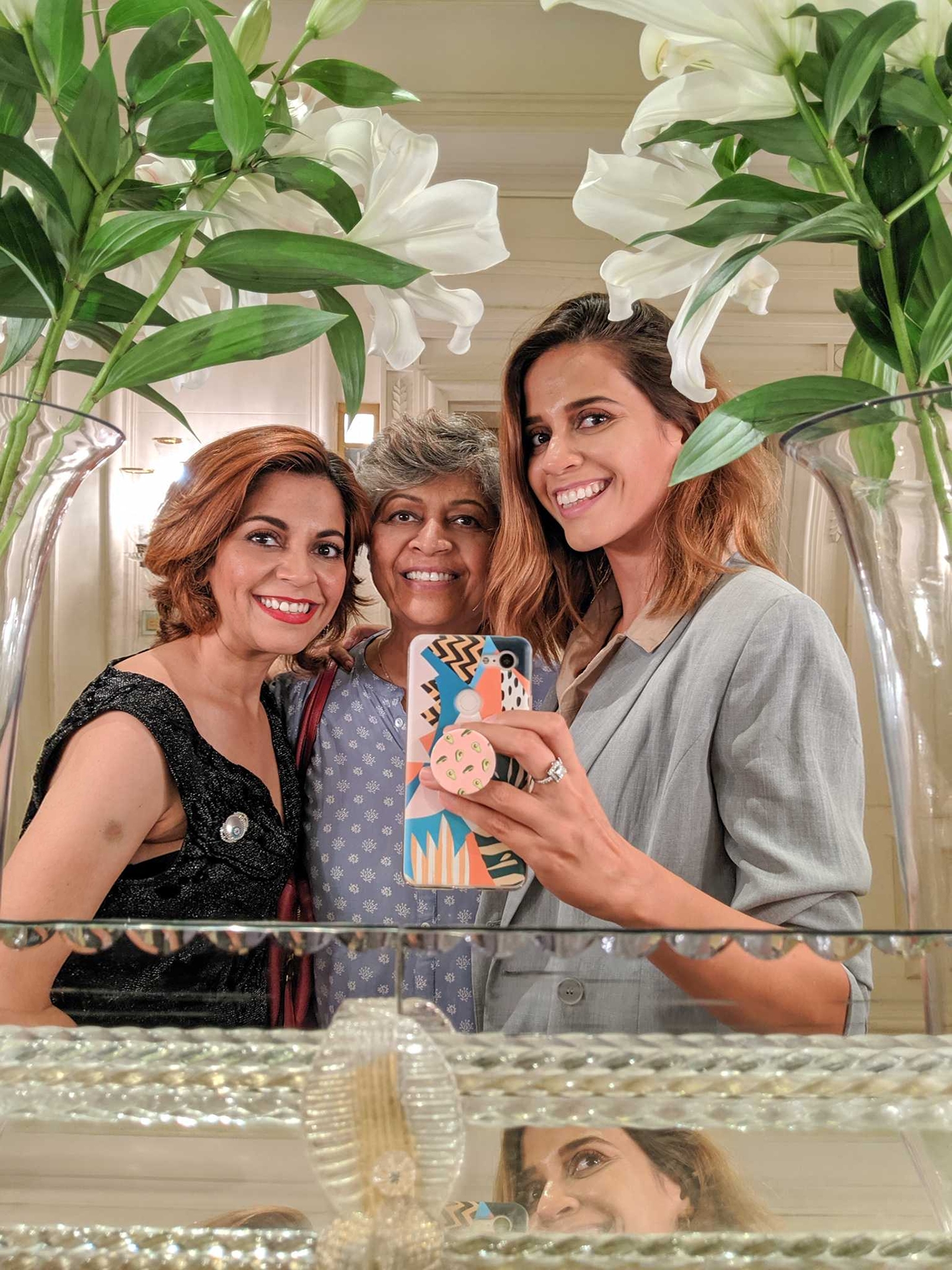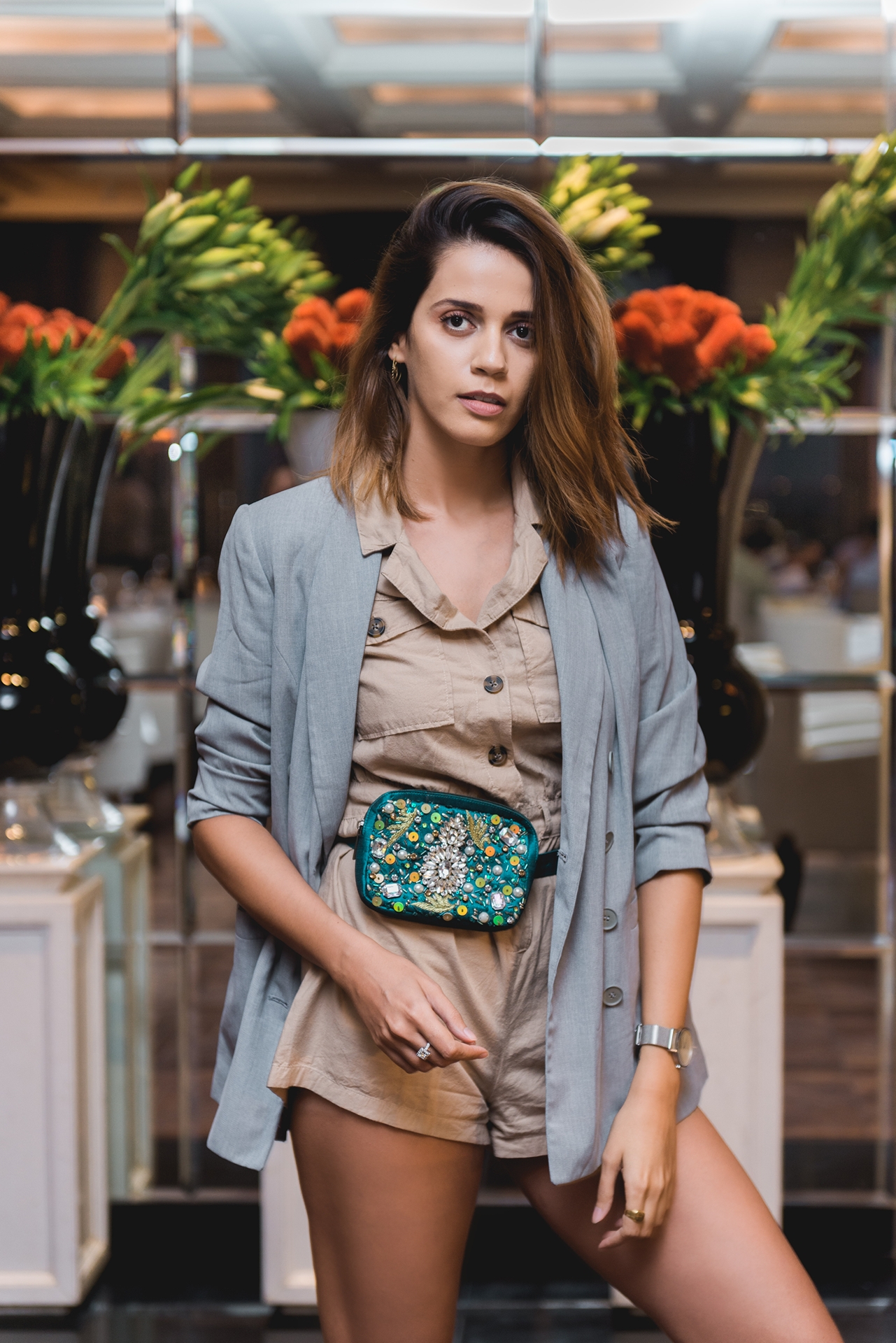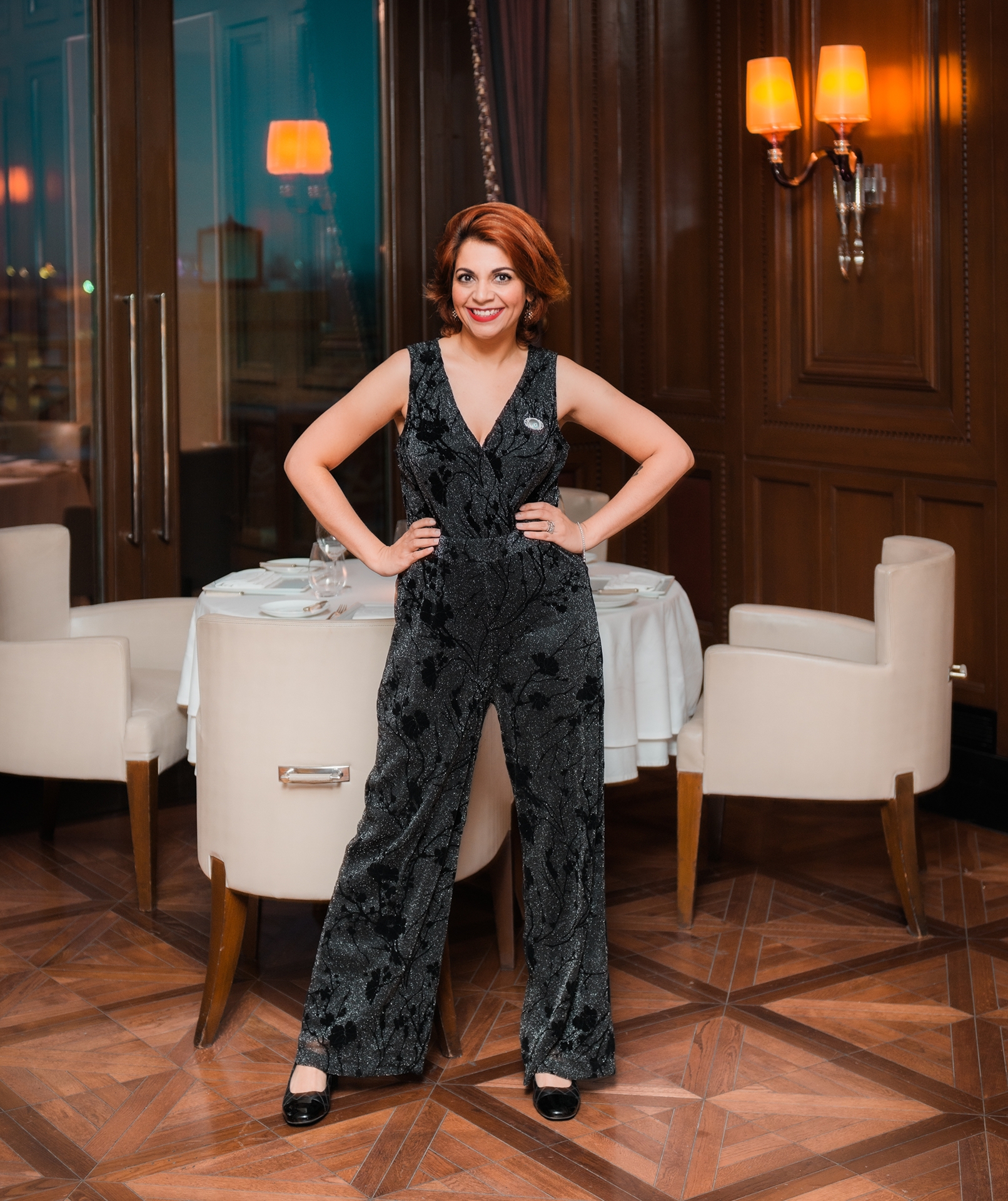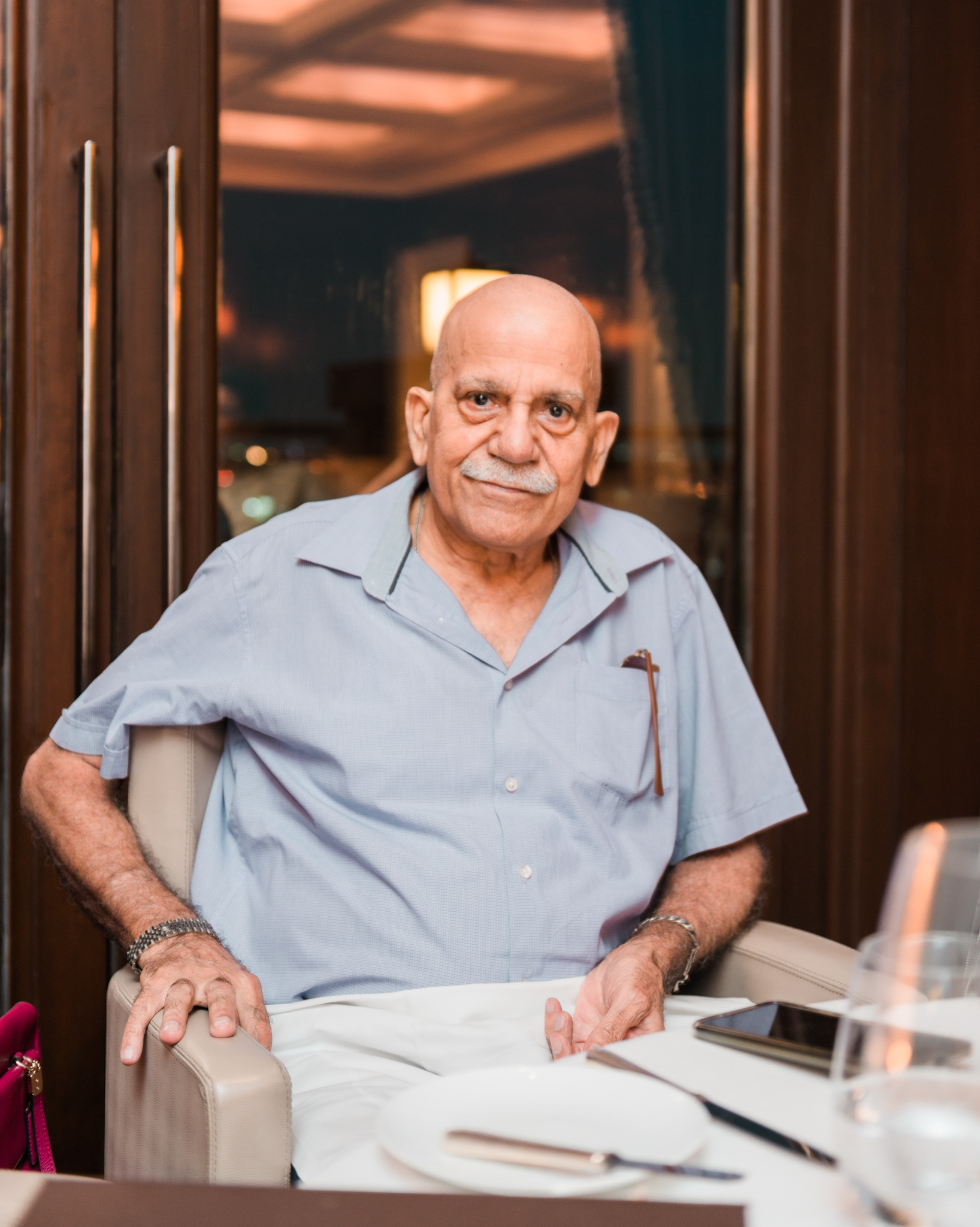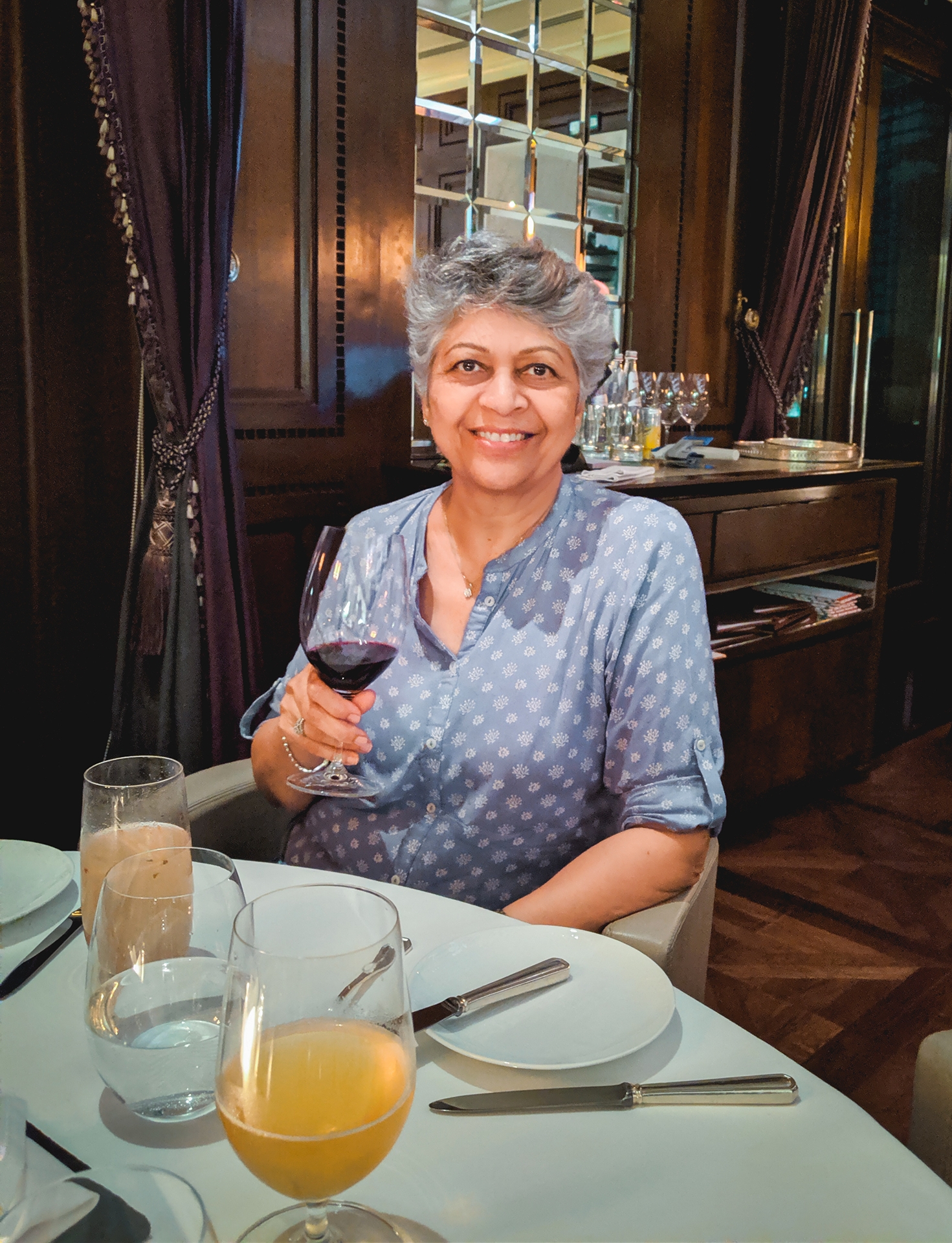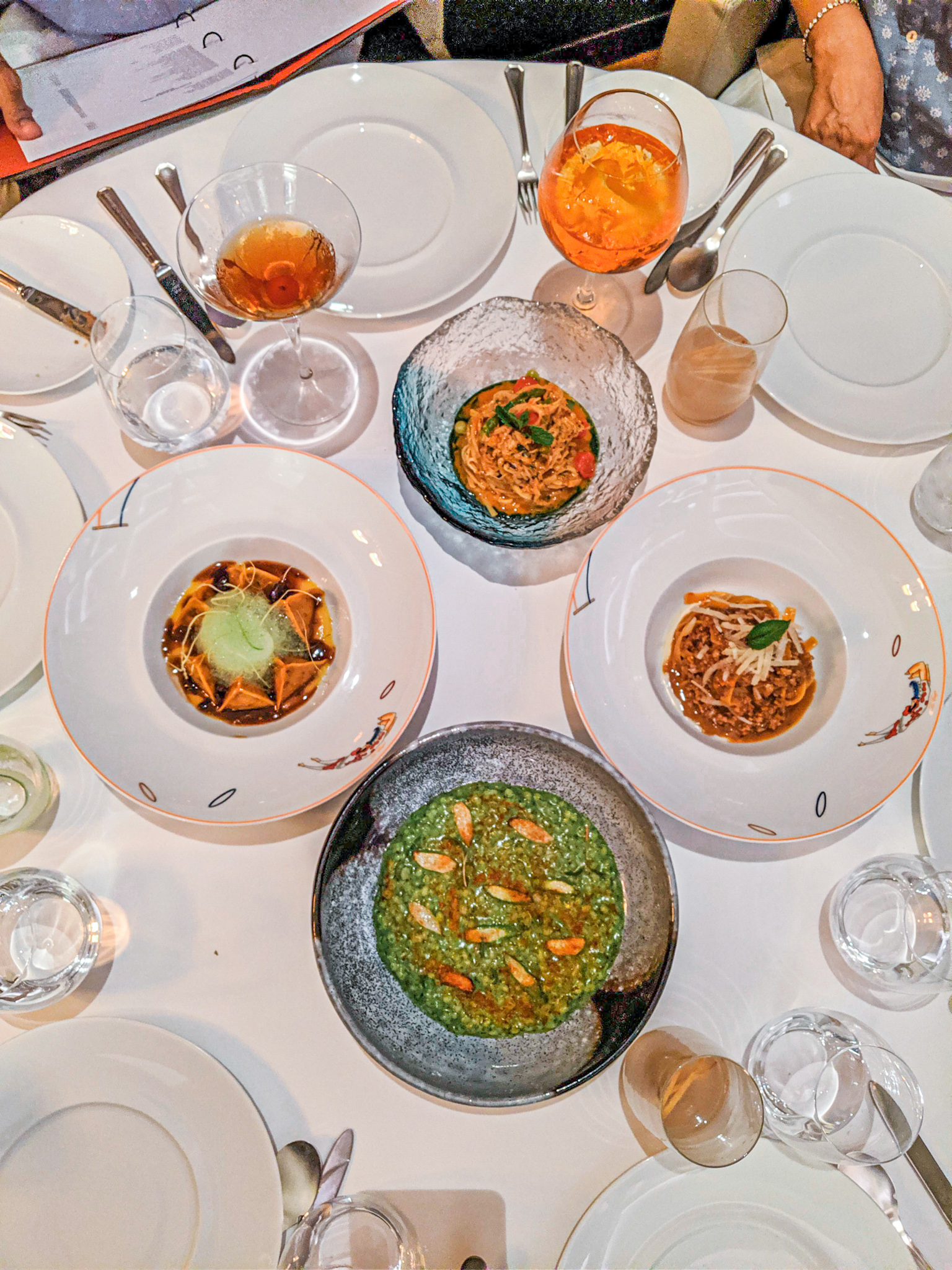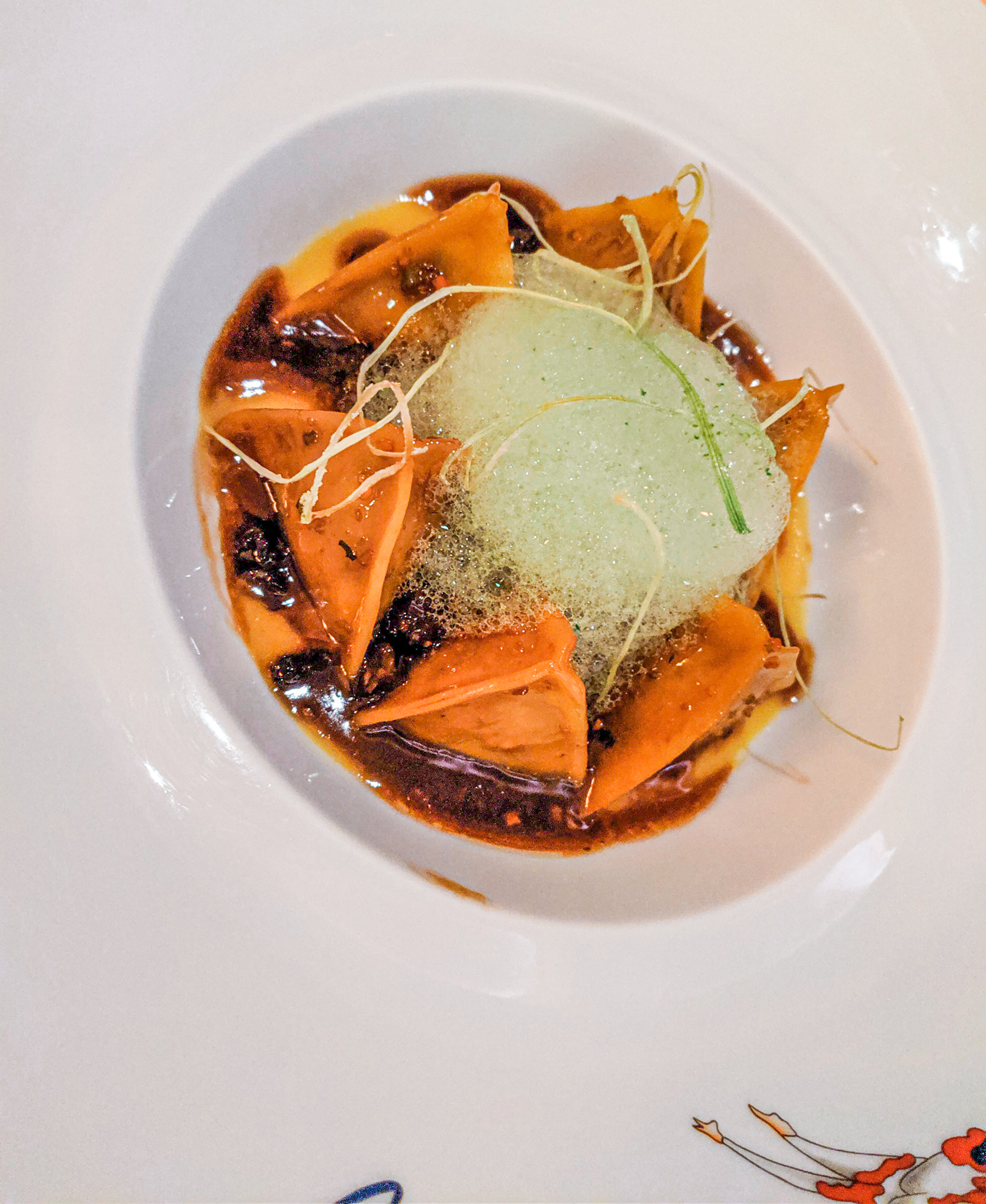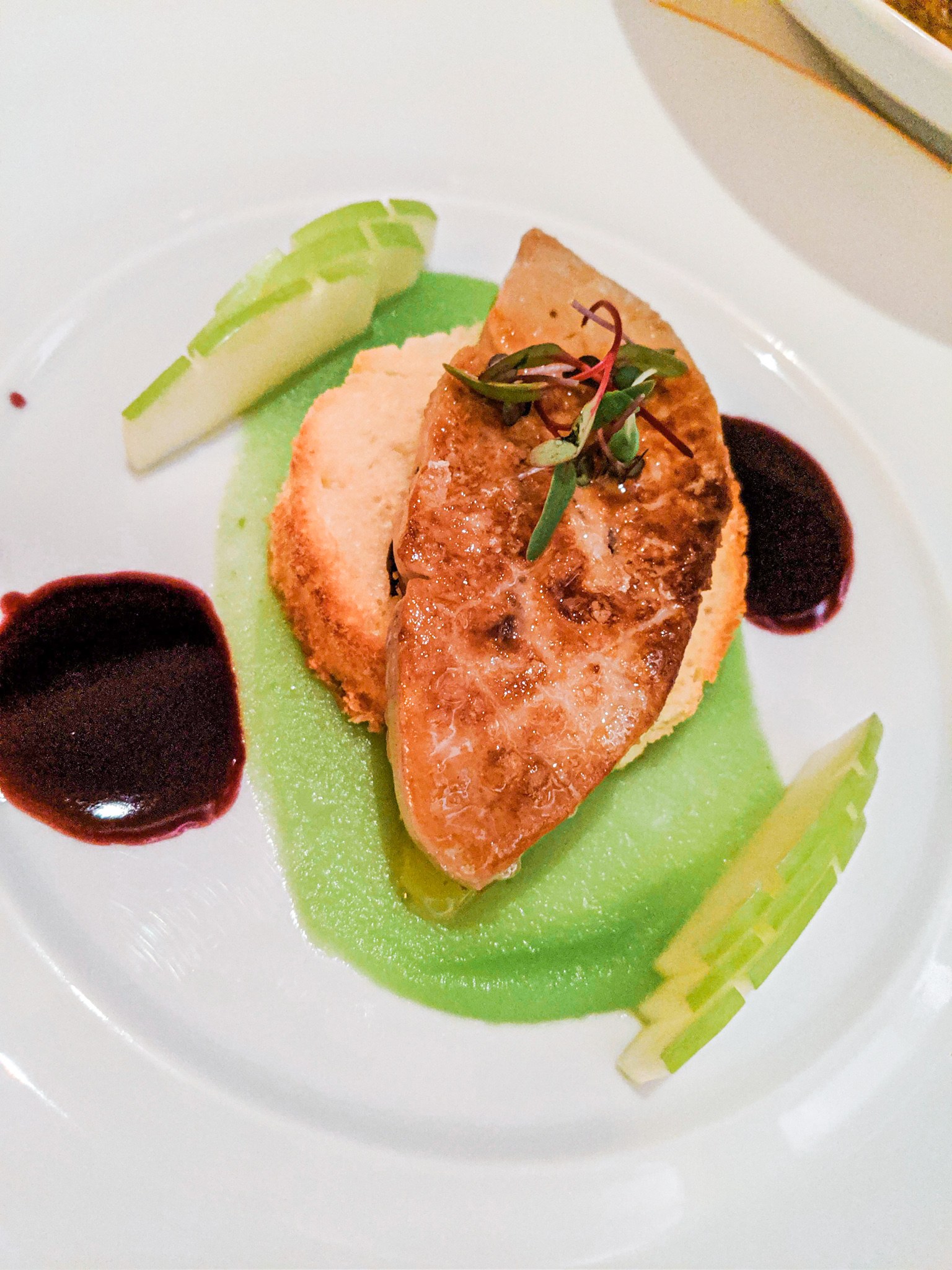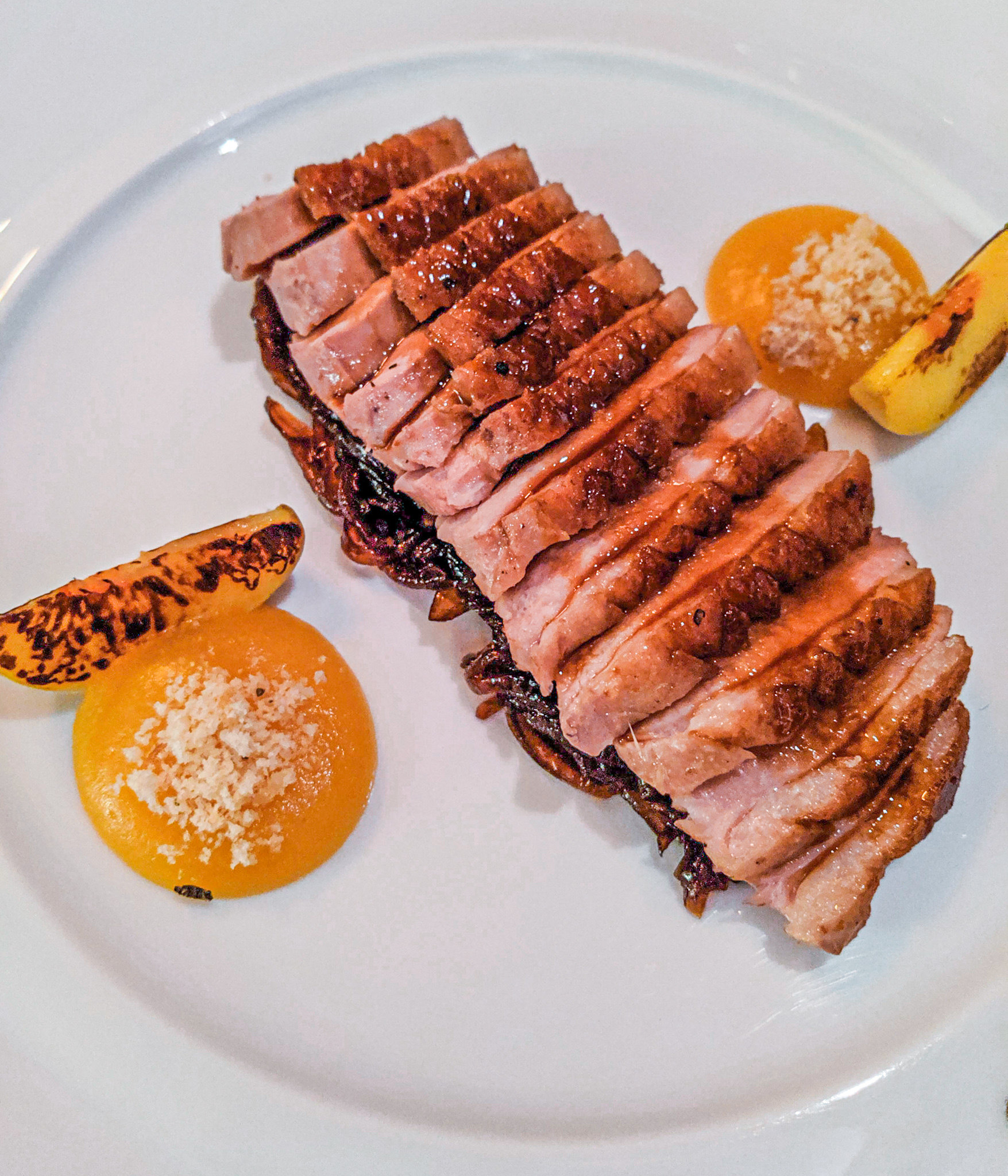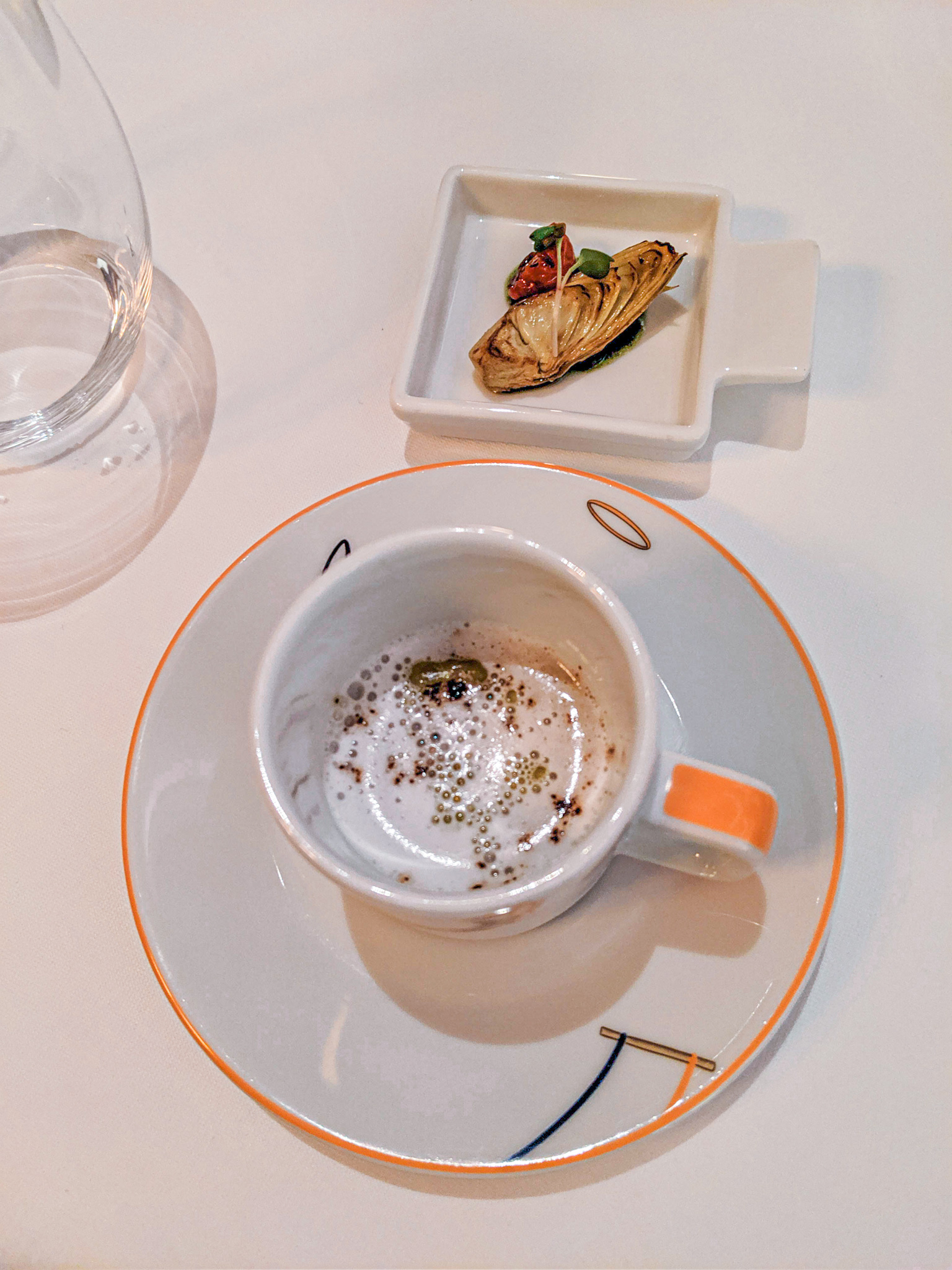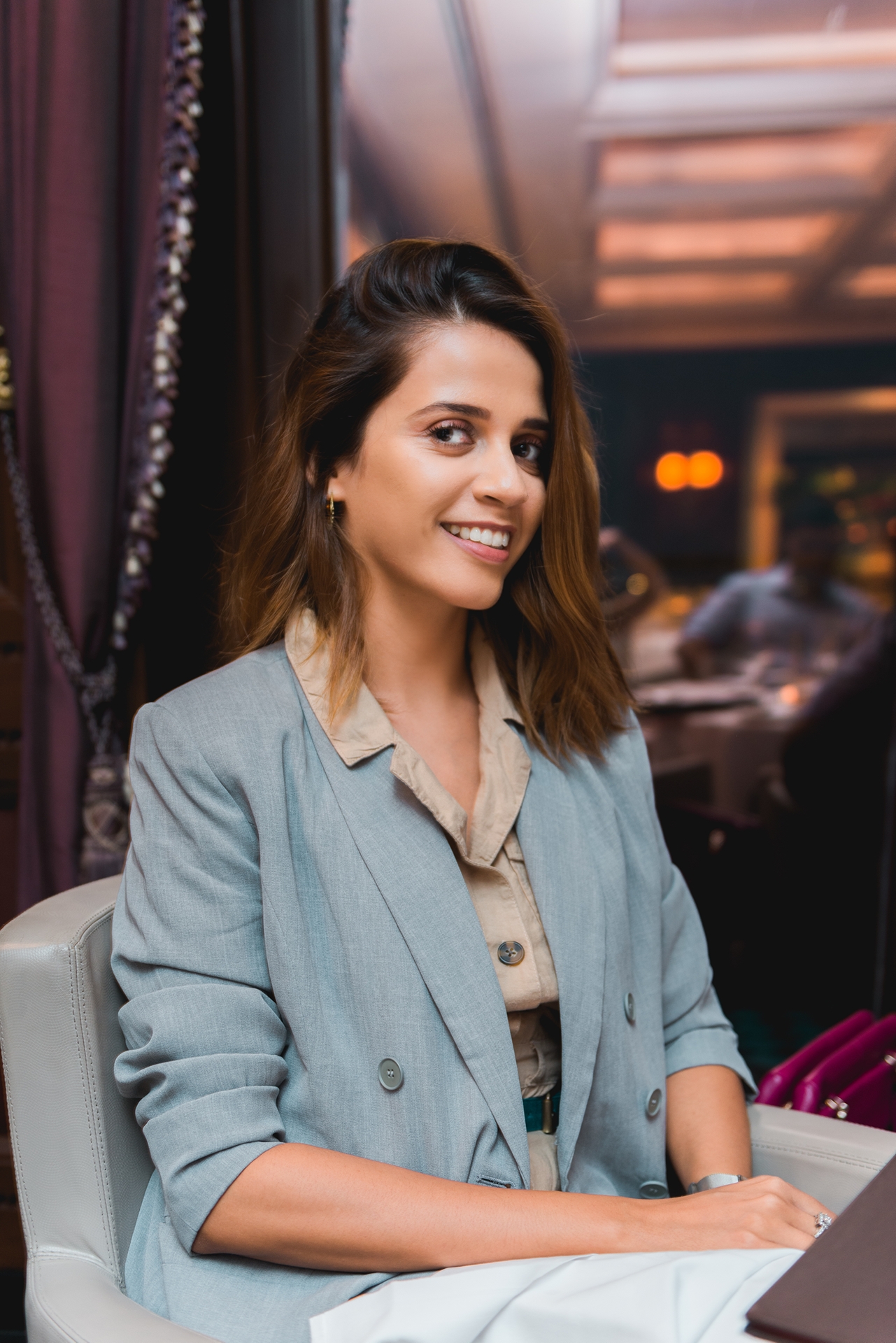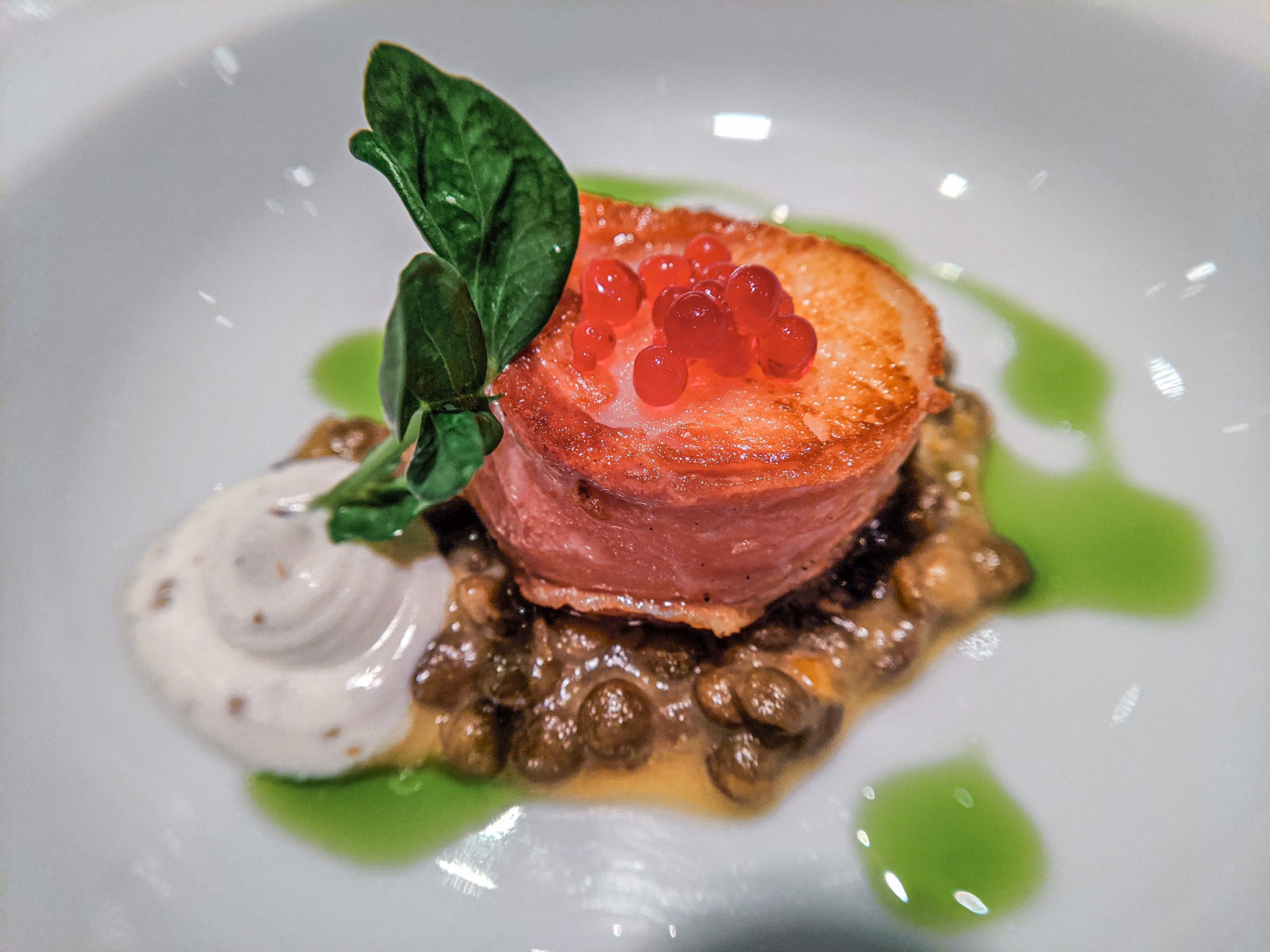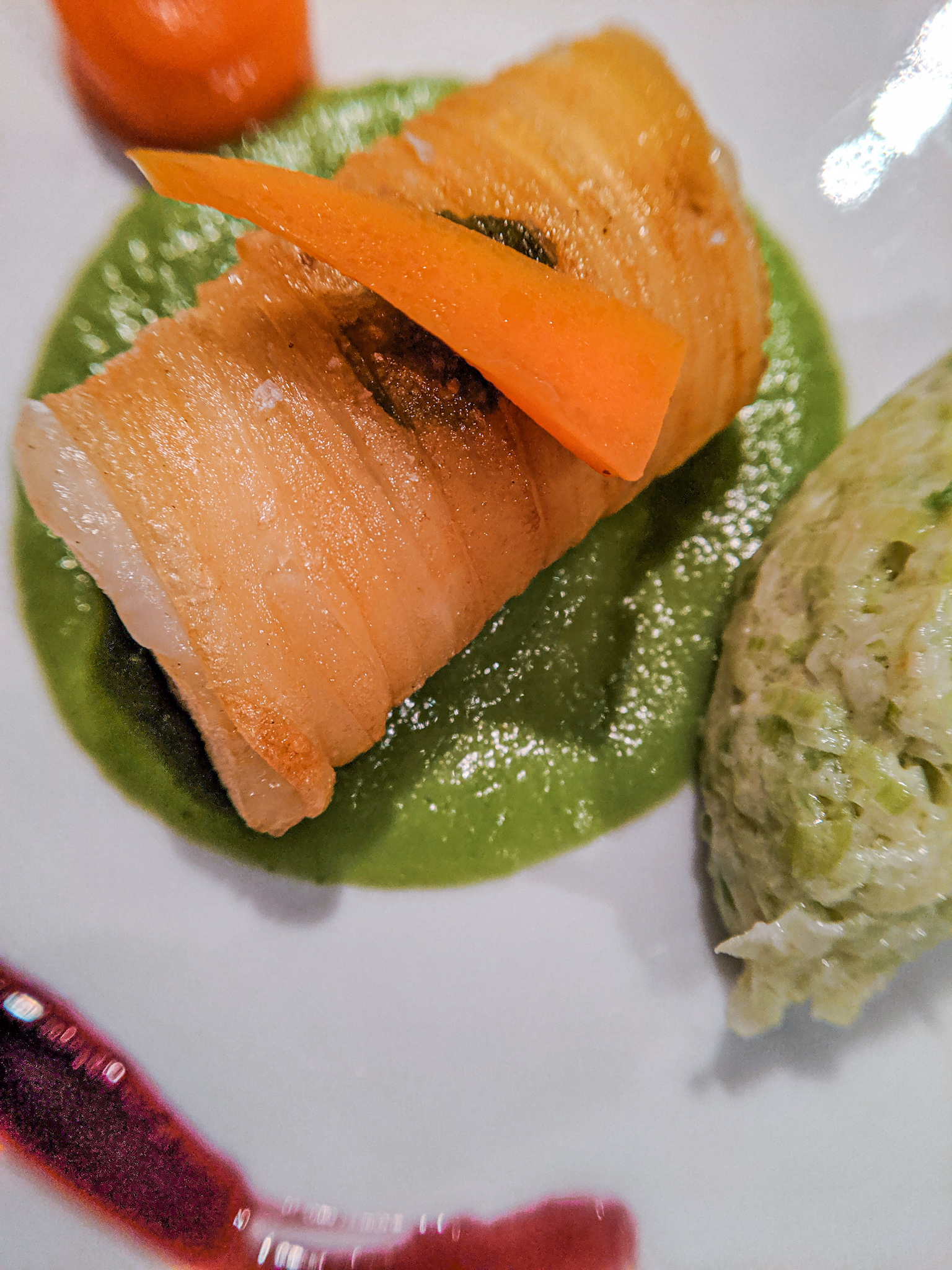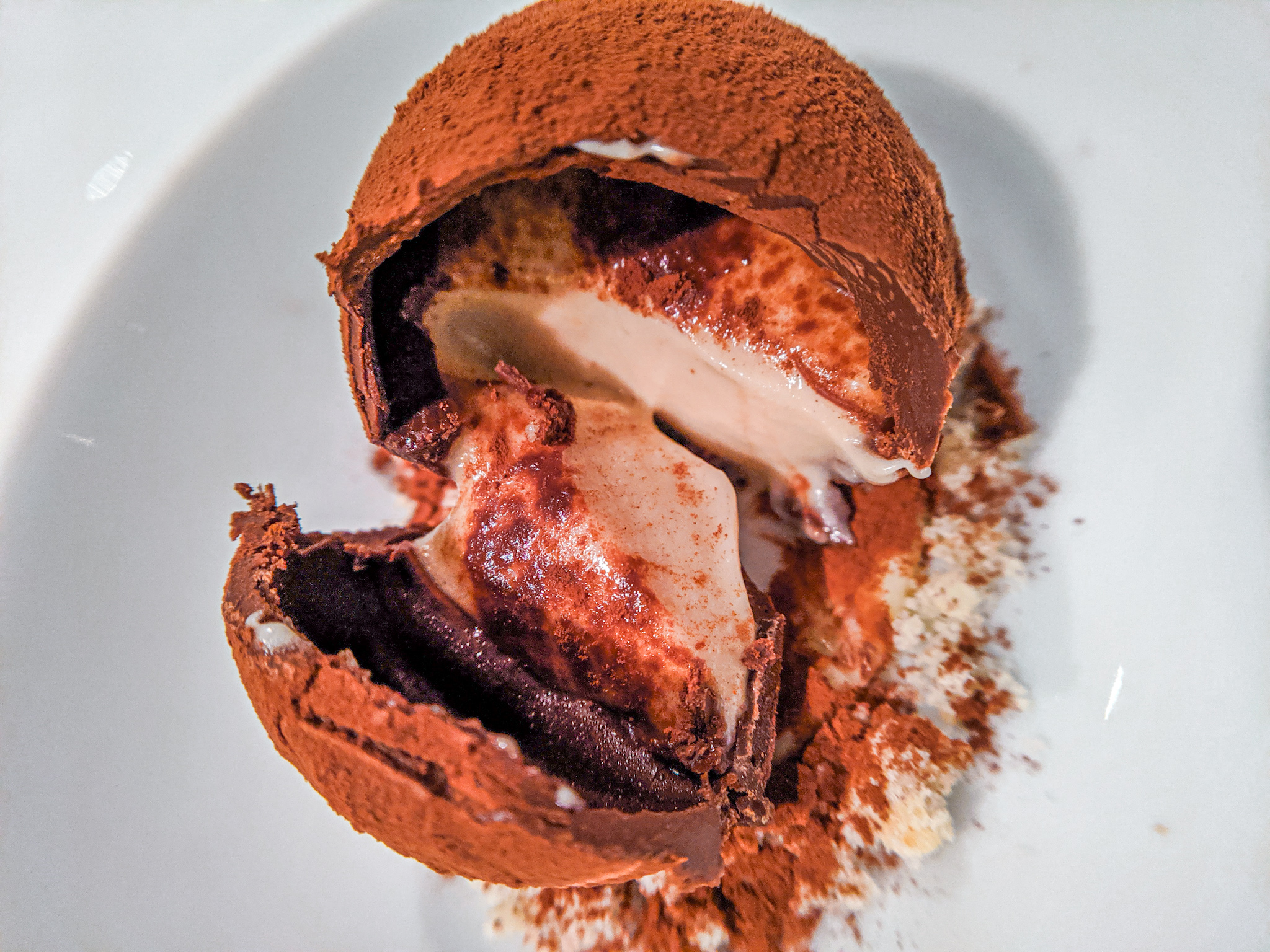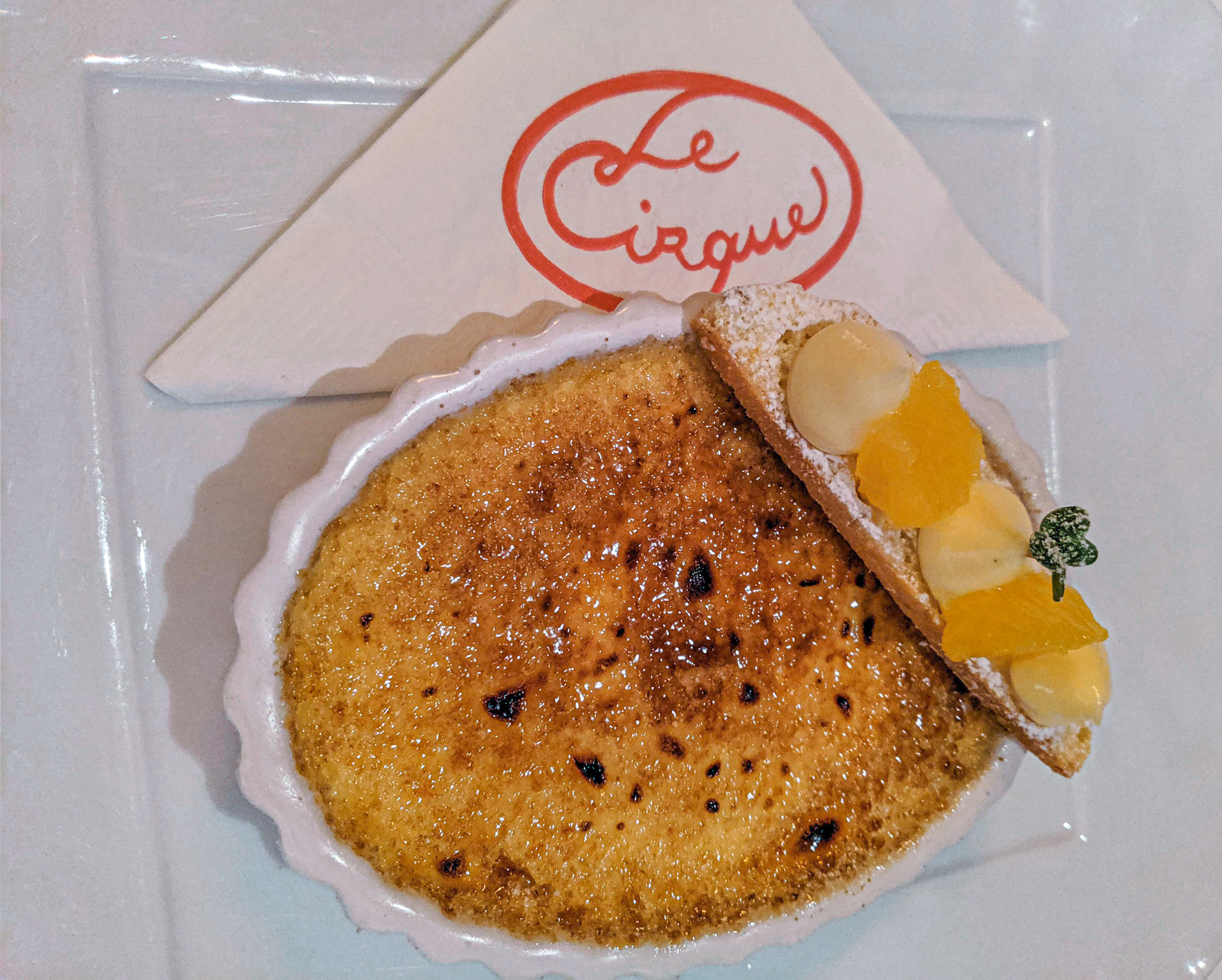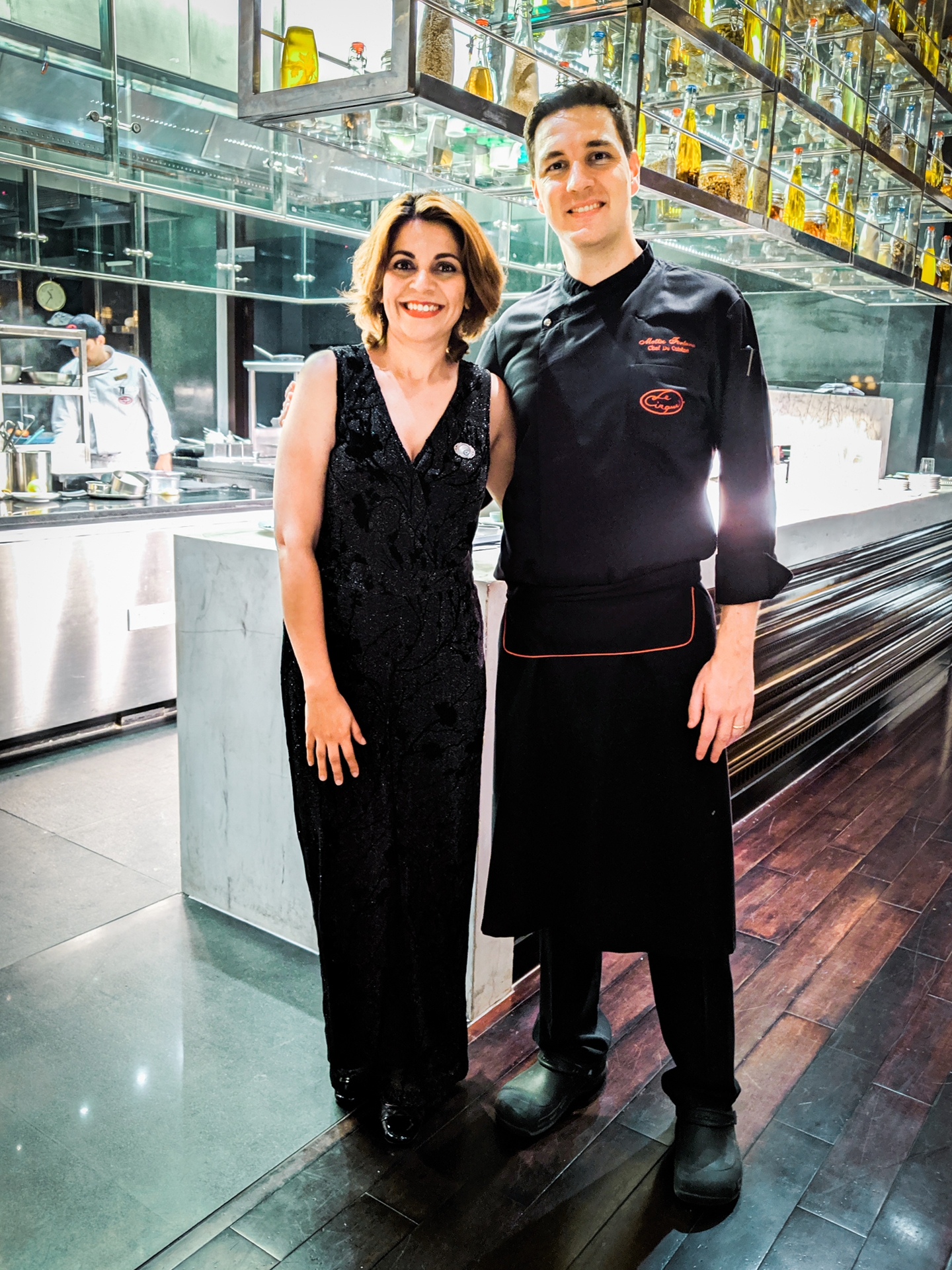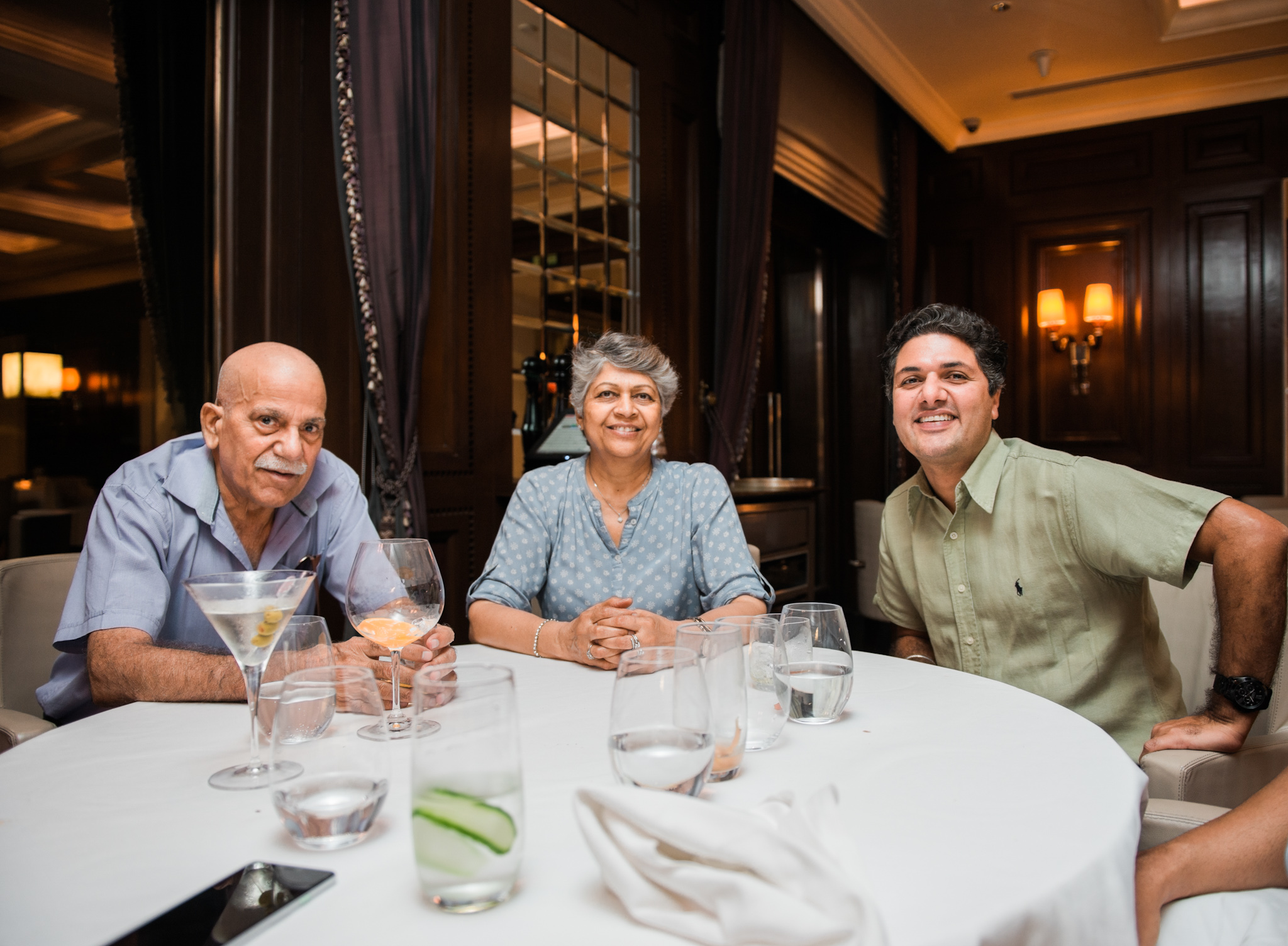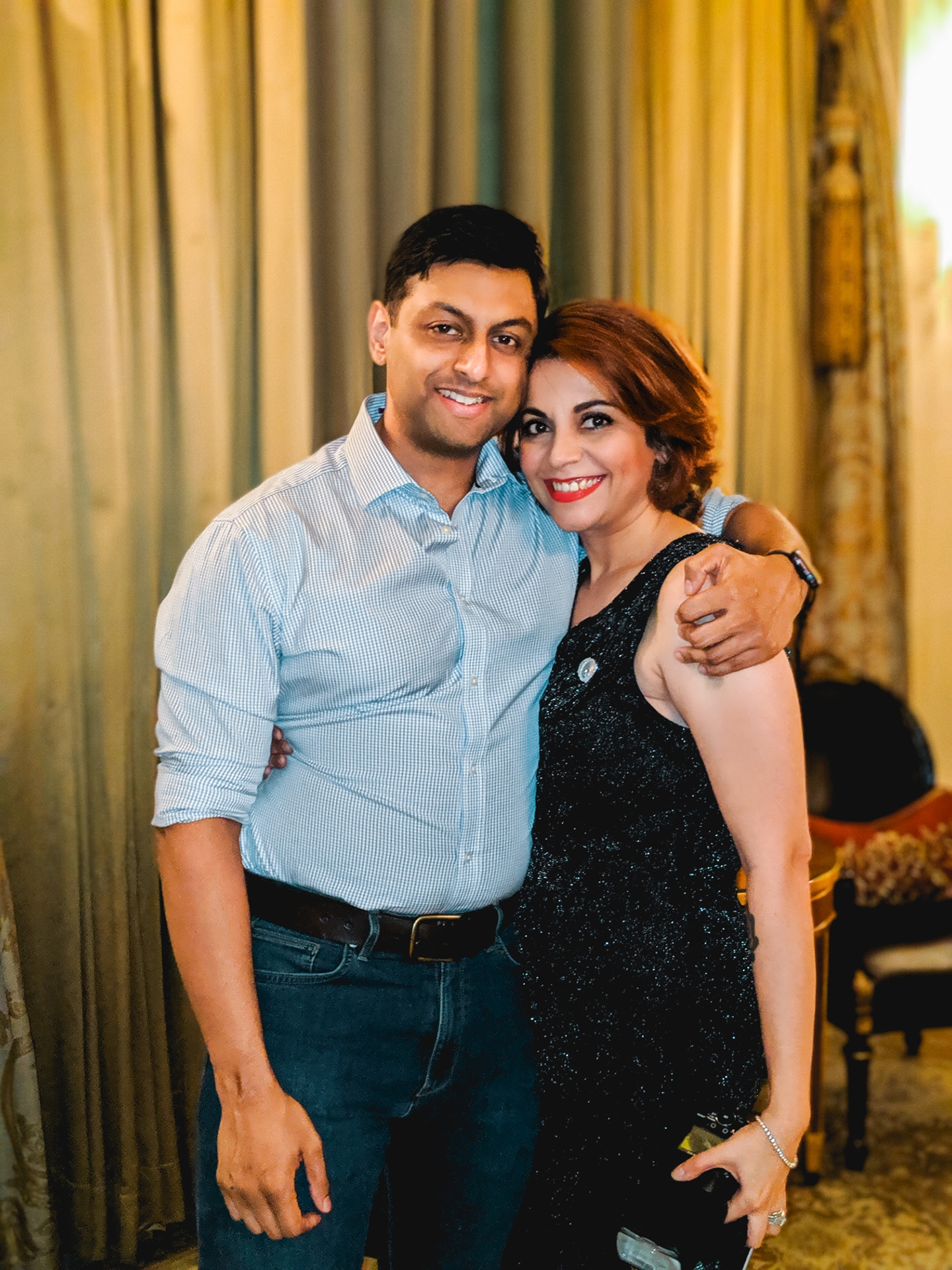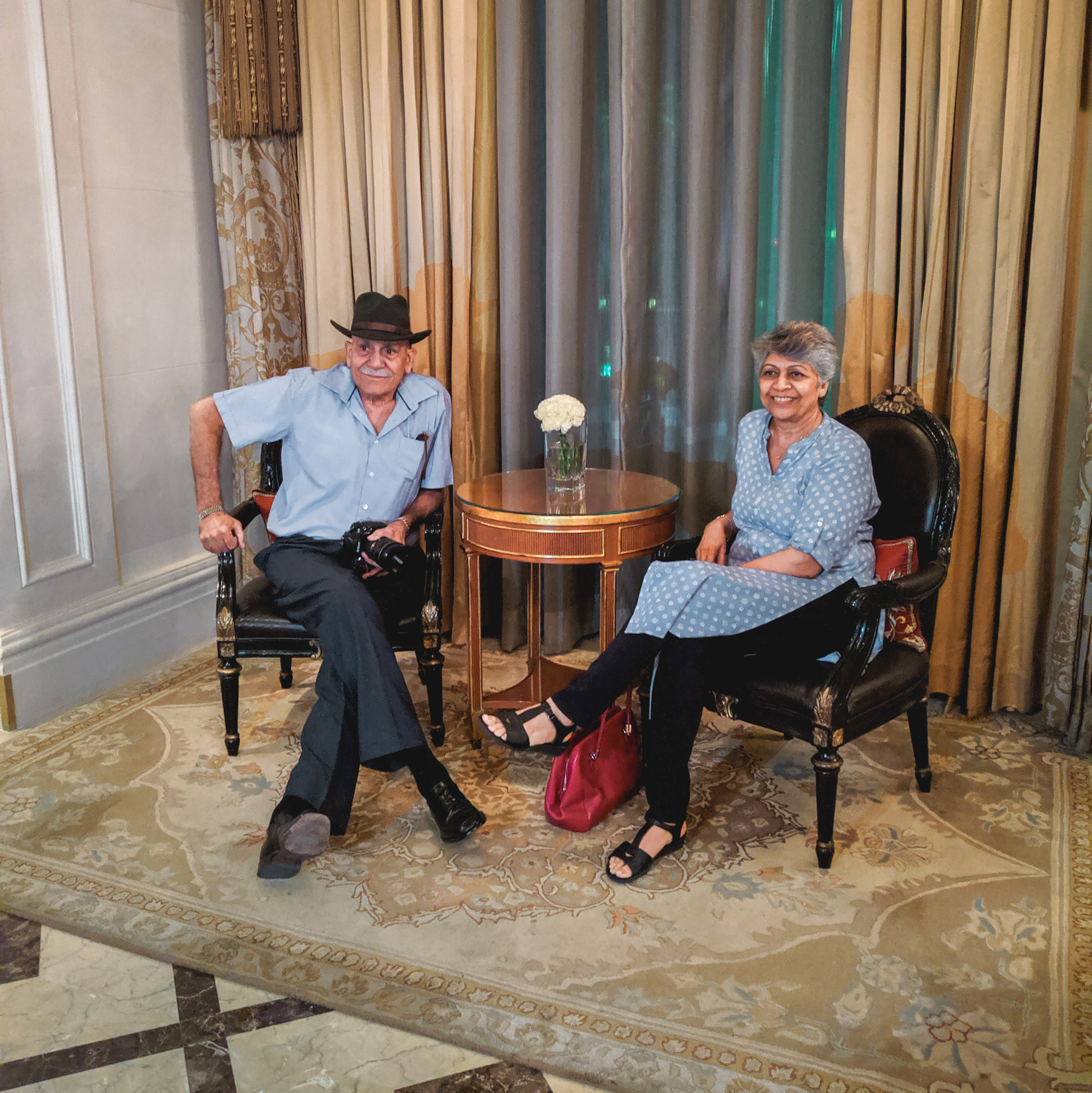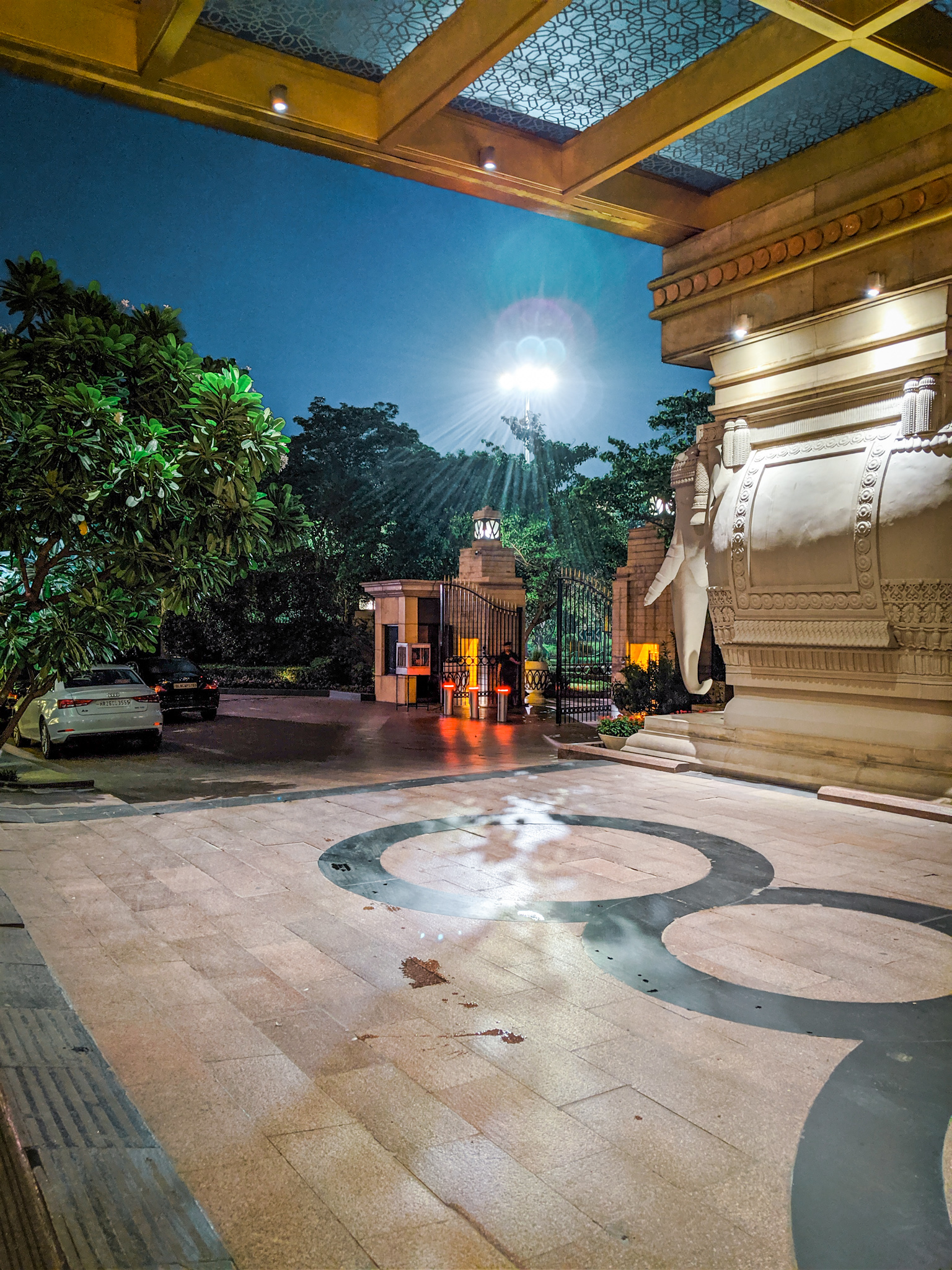 The hotel hosted us for dinner.
Previous EyesForDining features on this blog.
Previous EyesForLuxury features on this blog.
If you're interested in similar features for your product or service, please write to us at [email protected] and we will get back to you with a proposal.