( Above from Left to Right : Prateeq Kumar, Ahana Mehta Mehrotra, Pallav Pradyumn Narang, Amber Rana, Gurnoor Kaur Behl, Akanksha Redhu, Naina Redhu, Bharat Joshi, Neha Aluwalia, Shamita Roy, Aditi Prakash )
I joined the platforms LinkedIn and OpenBC ( now XING ), in 2004. If someone had told me then that I would, in 2019 ( or at any point ever ) curate my own networking event, I would not have believed them. I probably would have imagined that only super confident and maybe a little over-confident folks would be able to manage things like "networking events". People who have vast networks. People who talk well. People who can sell anything. Those people could do networking events. I had other things to focus on.
BRIEFLY, ABOUT THE NETWORKING EVENT
And yet, on 19th of October, this last Saturday, I did conduct my own networking event. Gurnoor Kaur Behl was my partner and we both managed, what I think was, a really nice event overall. Both of us have had this idealistic notion of wanting to build a community of like-minded individuals. We called it a "networking event" and it was, but it stemmed from this idea of wanting to connect like-minded folks. There is so much genuine talent around us, so many wonderful people and both Gurnoor and I feel that on-ground face-to-face meetings are the future. Smaller groups. Come together online, then meet offline and then, hopefully, connect online again and THEN work together offline and online.
We were clear that we did not want to compete with existing networking event models. We wanted to do it the way we would do it in an ideal world. Slow. Actual connections. Never more than one event every 2 months. i.e., a maximum of 6 in a year. Probably even less.
Thanks to the WeWork, we were able to book an 18 seater classroom for this event at the WeWork located inside Two Horizon Center in Gurgaon. From 11 a.m. to 1 p.m., we talked, asked questions, shared answers, laughed, cringed, shared experiences and wrapped up for the day with selfies and a group photograph.
We priced it at Rs. 2,800 per seat and fixed the number of seats at 18 ( because that was the number of seats in the classroom ) and we limited it to 2 hours because that's enough time to meet 18 strangers without feeling overwhelmed or irritated.
INTRODUCTIONS : HOSTS
GURNOOR KAUR BEHL
Gurnoor is a Master Networker with 8 years of experience. She specializes in personal branding and helps individuals and brands build their personal brands online and offline. Gurnoor is the creator of Personal Brand ICONS & House of GKB. @houseofGKB and @gurnoorkbehl on Instagram. We decided to partner on this because we felt that we both brought complimentary but very different skillsets to the table. We felt that the partnership would be more valuable for all the attendees / participants.
NAINA REDHU
Naina ( me! ) : I am a professional photographer and started blogging 15 years ago. I also run Online Brand Building Workshops ( currently in it's 6th Edition ). @naina and @workshopsbynaina on Instagram. I was lucky to be the first individual from India, to sign up to Twitter – one of the first 140 registrations on the platform.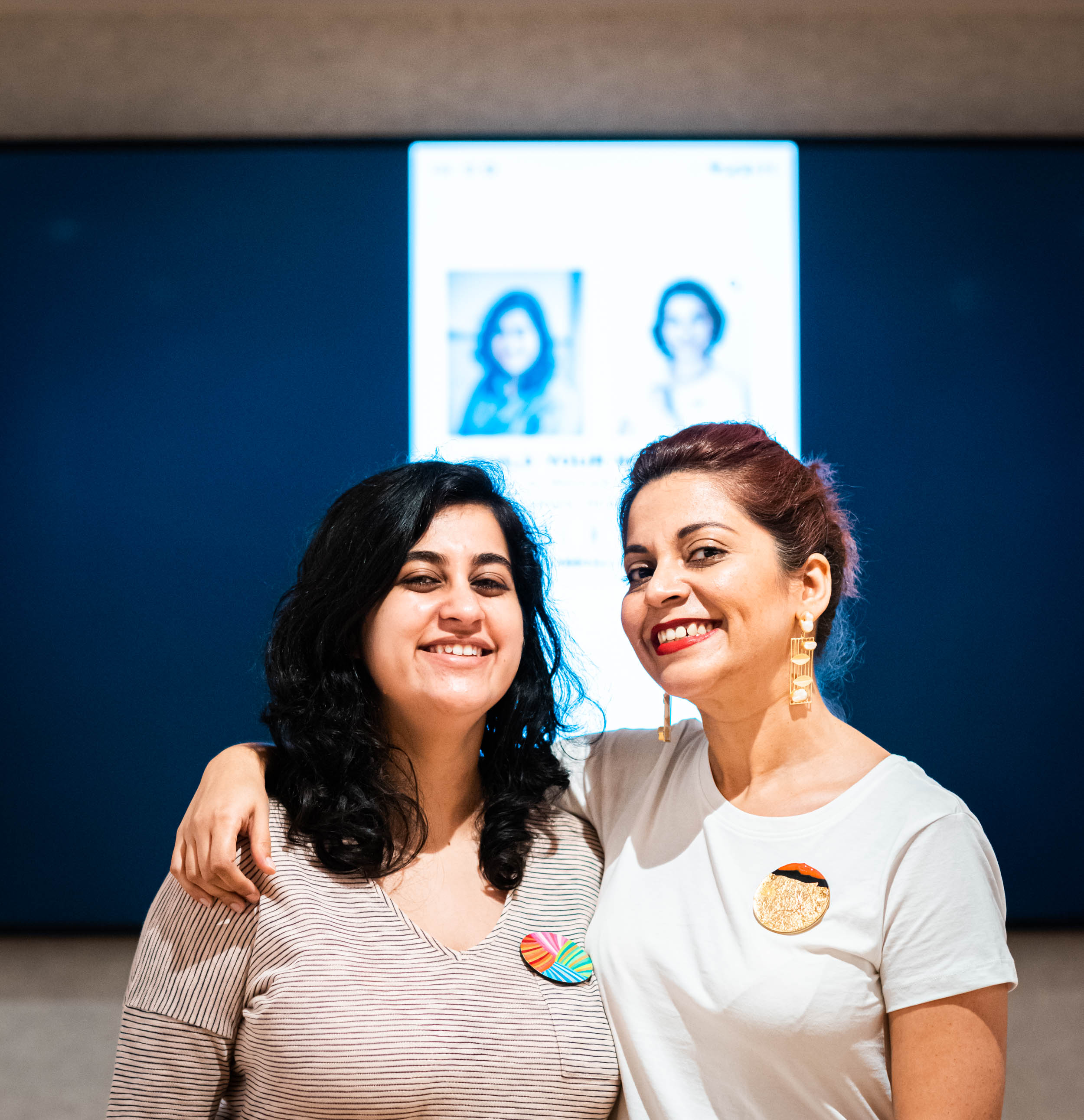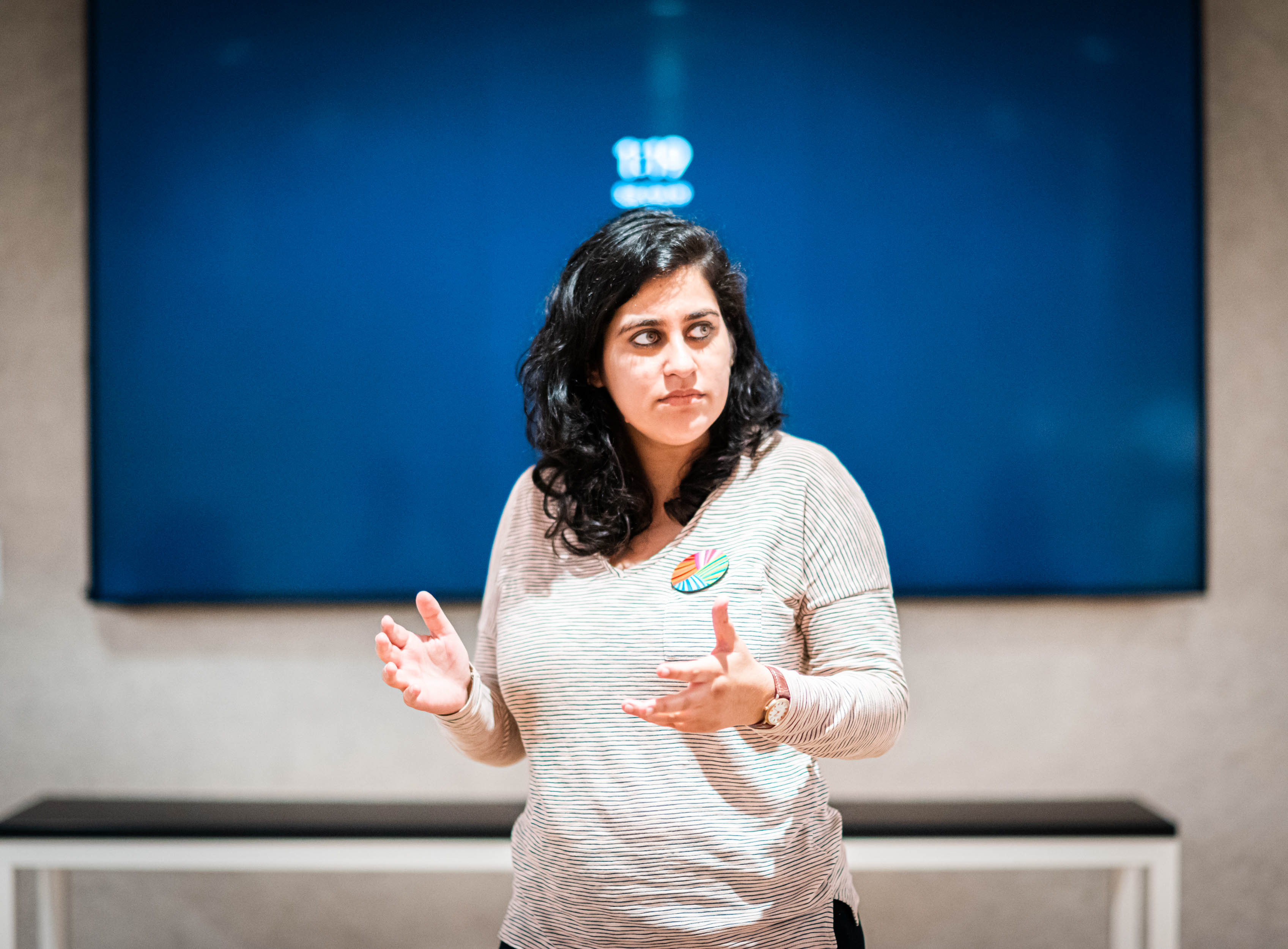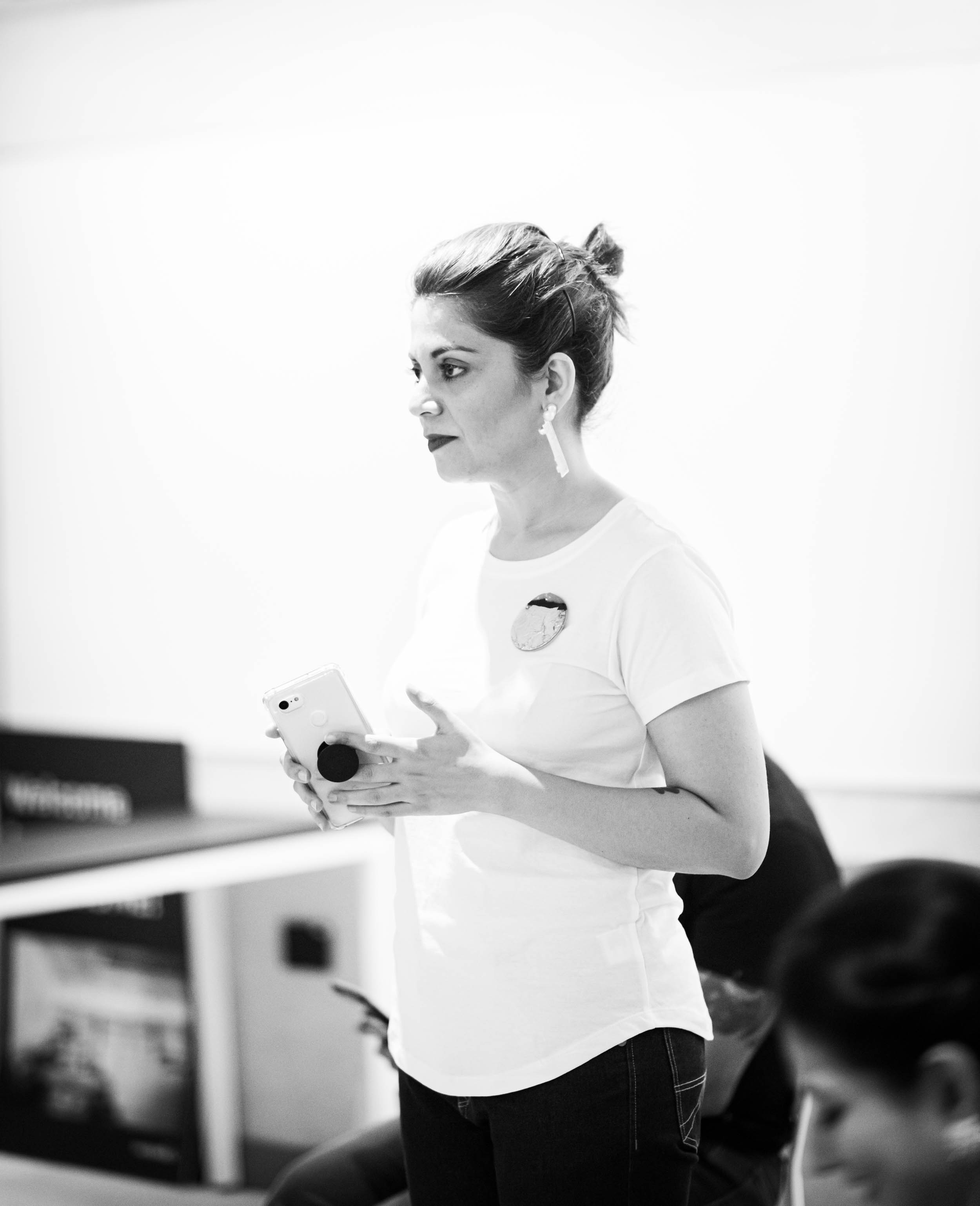 INTRODUCTIONS : PARTICIPANTS
PRATEEQ KUMAR
Graphic design and branding design consultant. Also, Visiting Faculty at Pearl Academy. @prateeq on Instagram.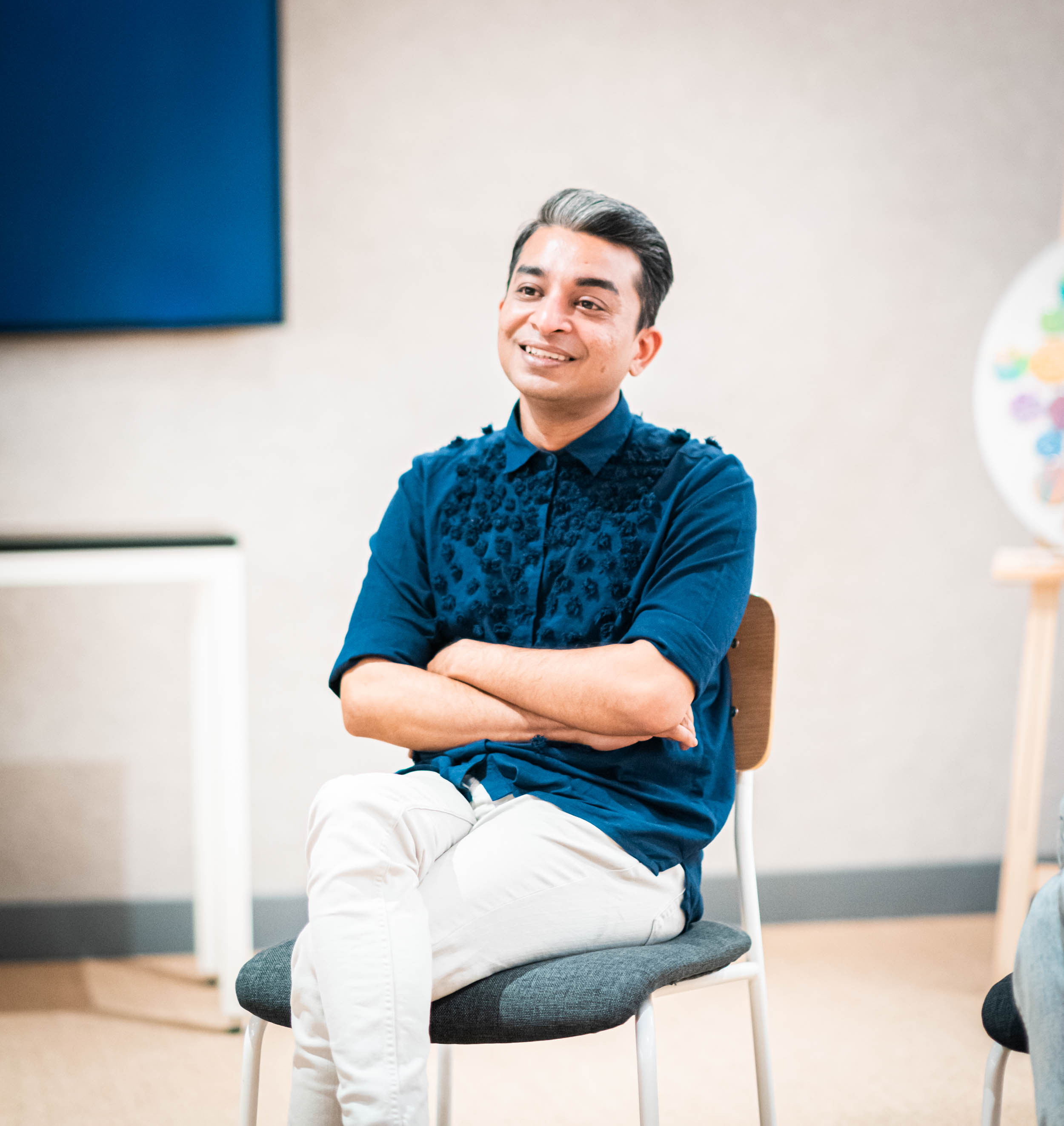 AHANA MEHTA MEHROTRA
Entrepreneur & influencer. Blazewell Events. @ahanamehtamehrotra on Instagram.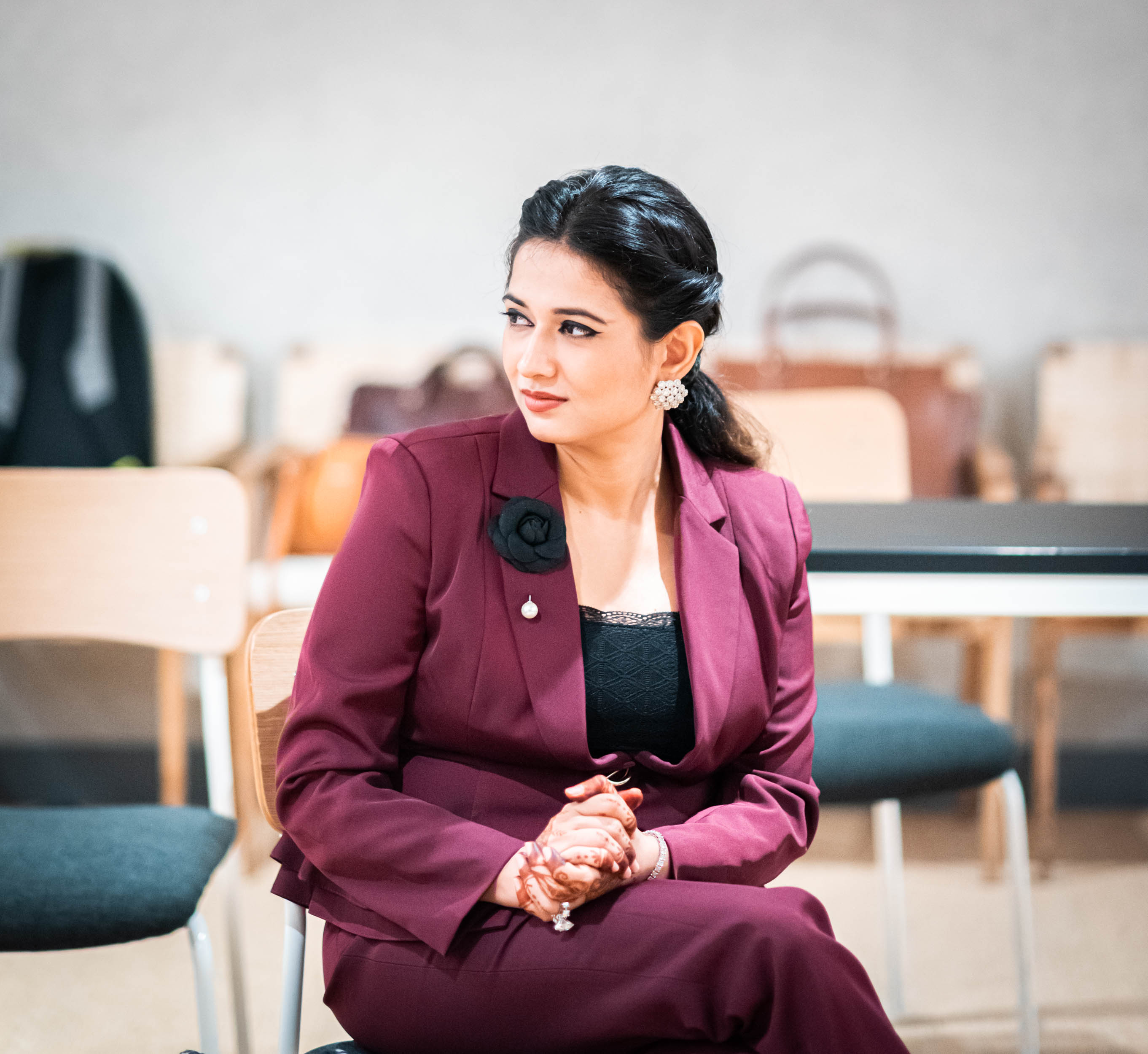 PALLAV PRADYUMN NARANG
Chartered Accountant, Partner at CNK RK & Co. @pradster13 on Instagram. Pallav is also the financial backbone of Naina.co. I could not have navigated this space without his professional advice, since 2008.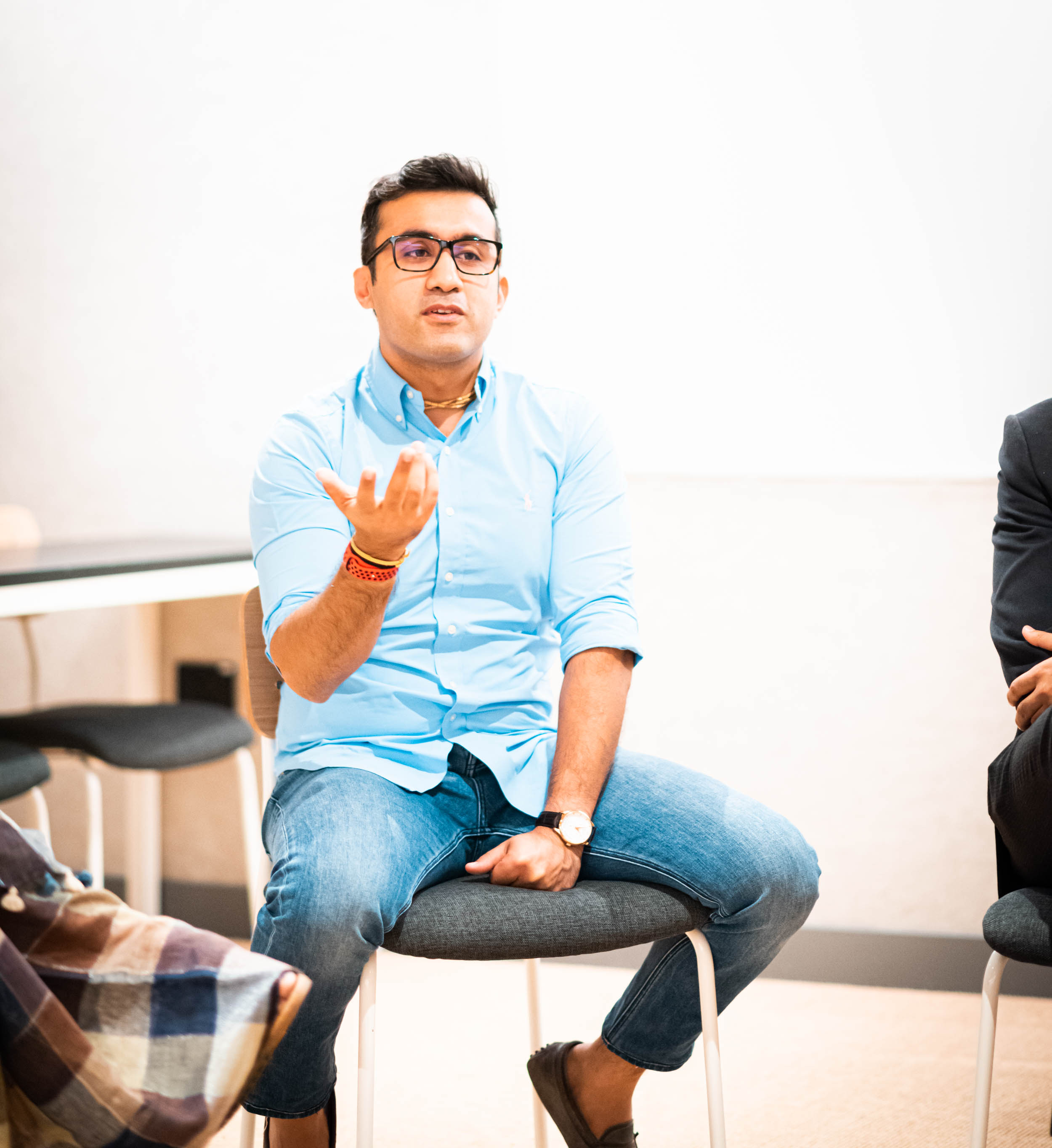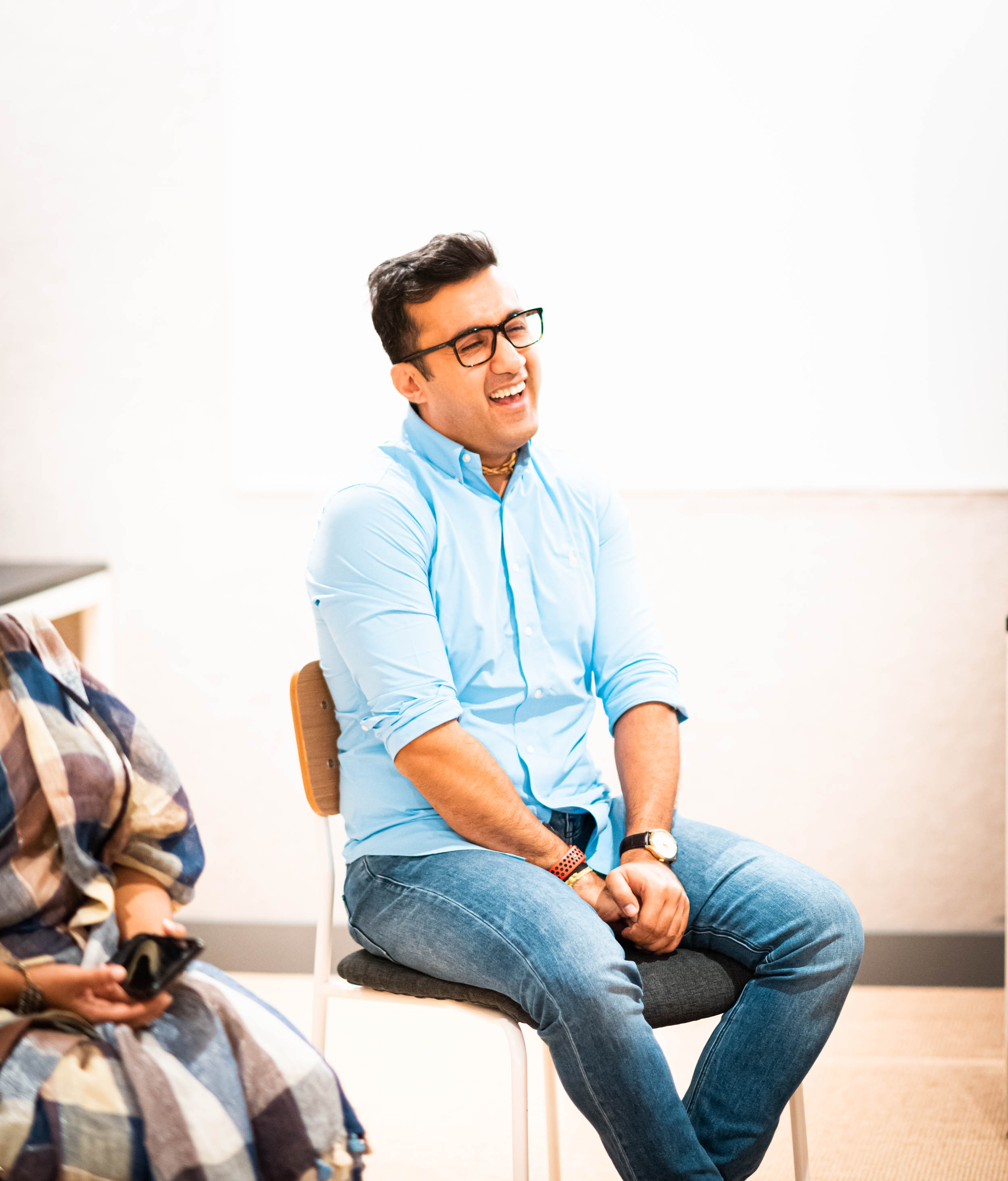 AMBER RANA
Lawyer, Founder at Amrana Ventures, Podcaster at Know Your Kanoon (@know_your_kanoon on Instagram) with IVM Podcasts. @amber_rana_ on Instagram.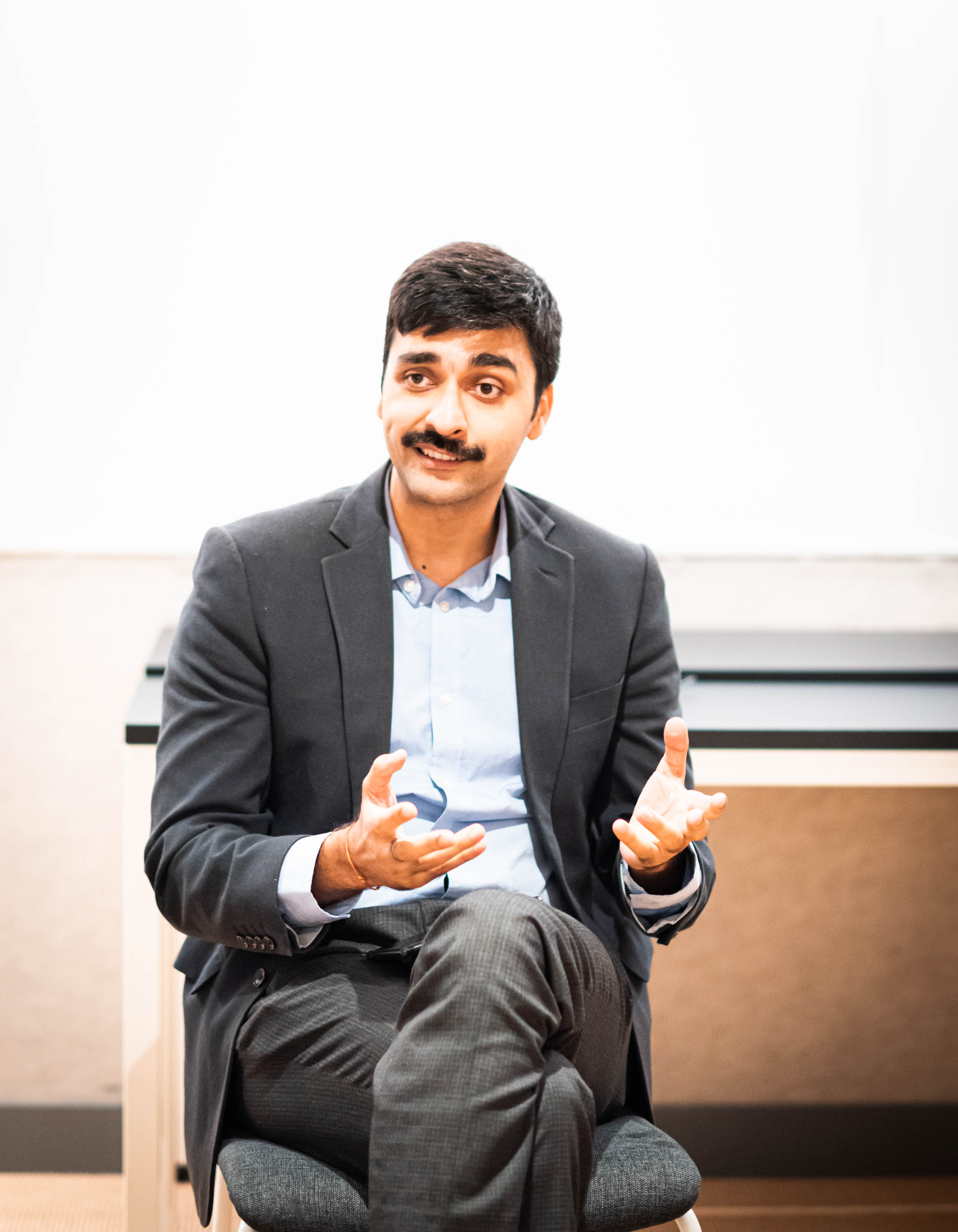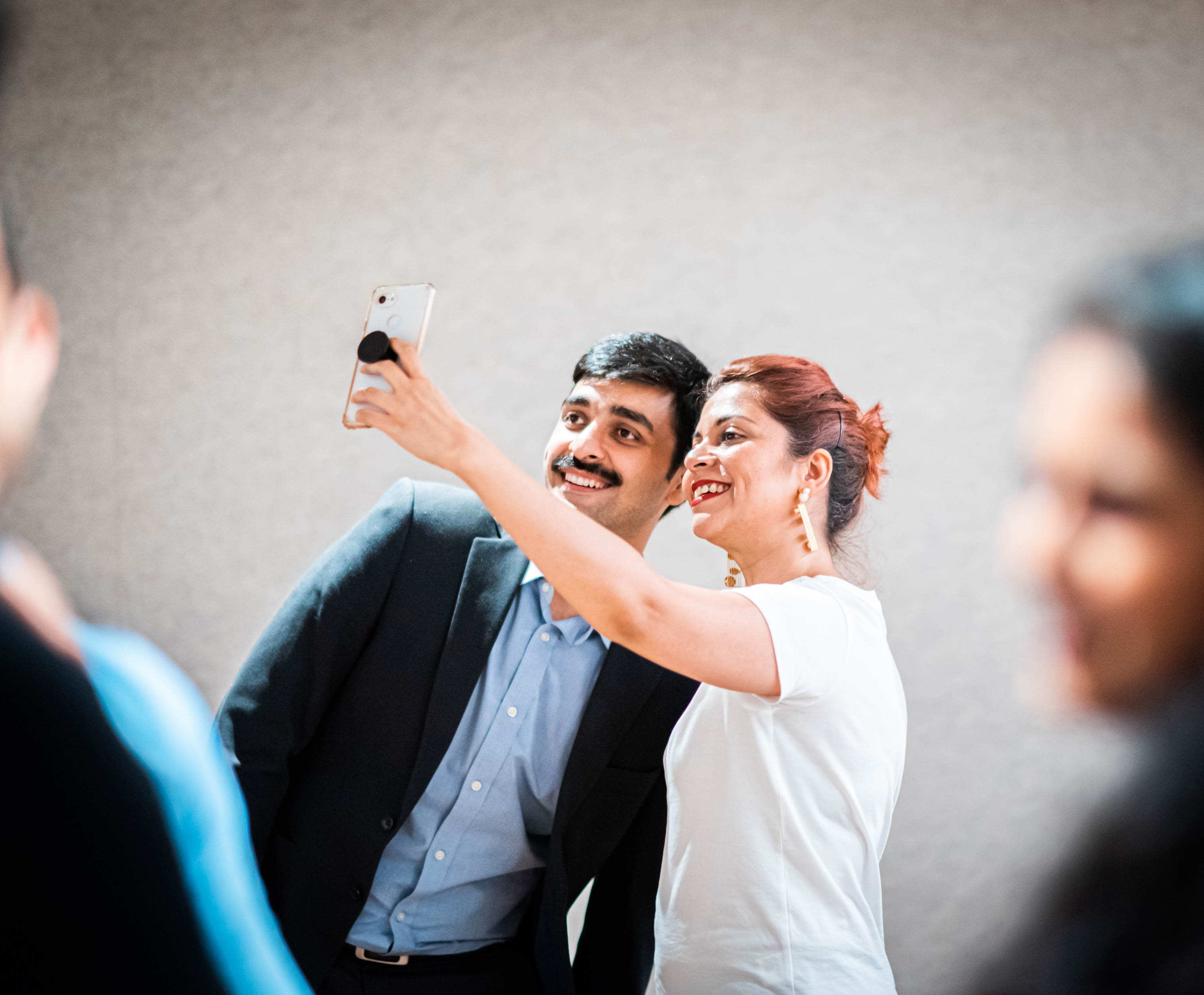 AKANKSHA REDHU
Lifestyle & Fashion Blogger at AkankshaRedhu.com, since 2009. @akanksharedhu on Instagram.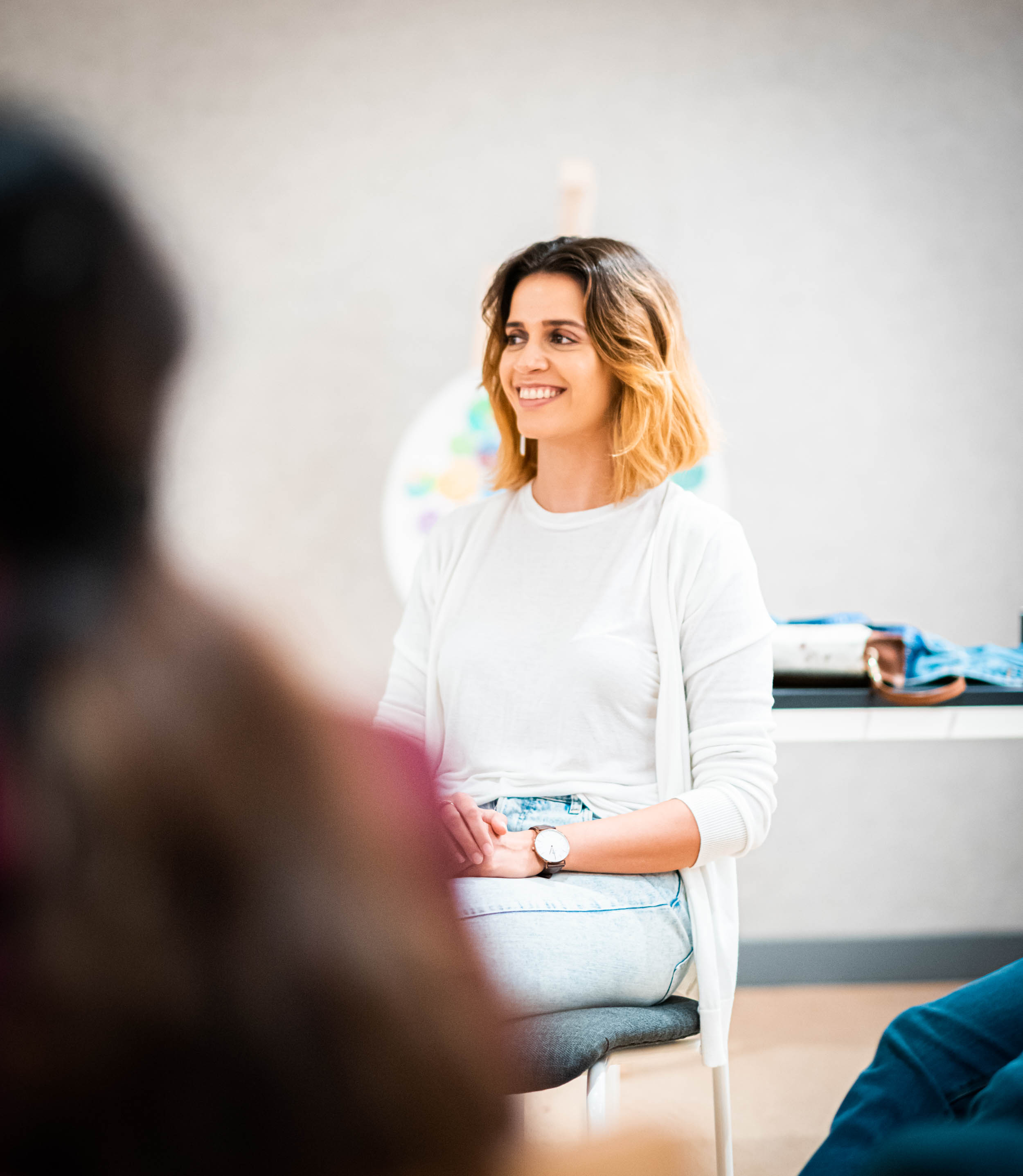 BHARAT JOSHI
Writer & Creative Head at Lexvalidus.com, Chief Business Strategist at Naina.co. @lexvalidus on Instagram.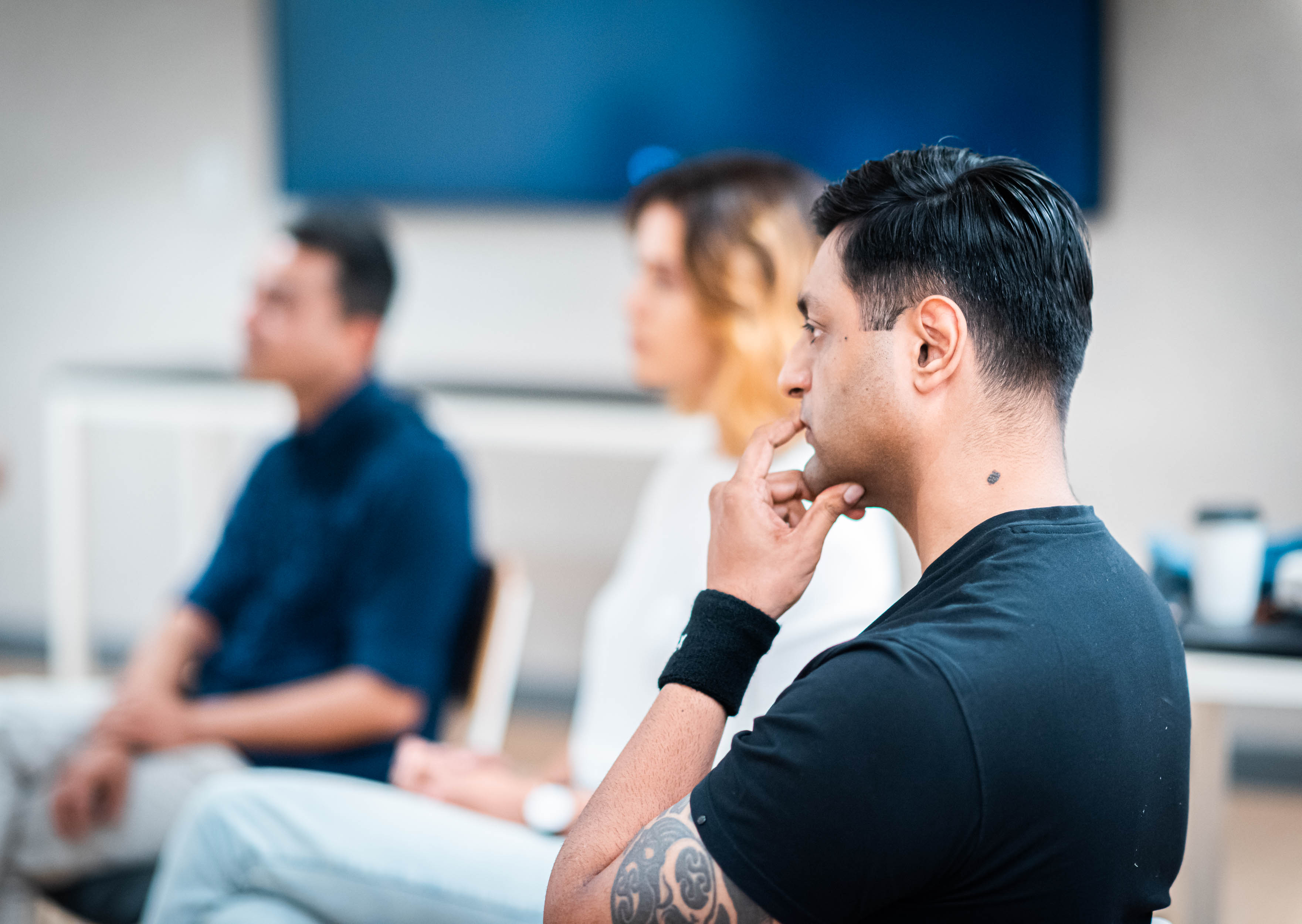 NEHA SINGH
Founder of Bijoux Chocolates. @neha_singh on Instagram.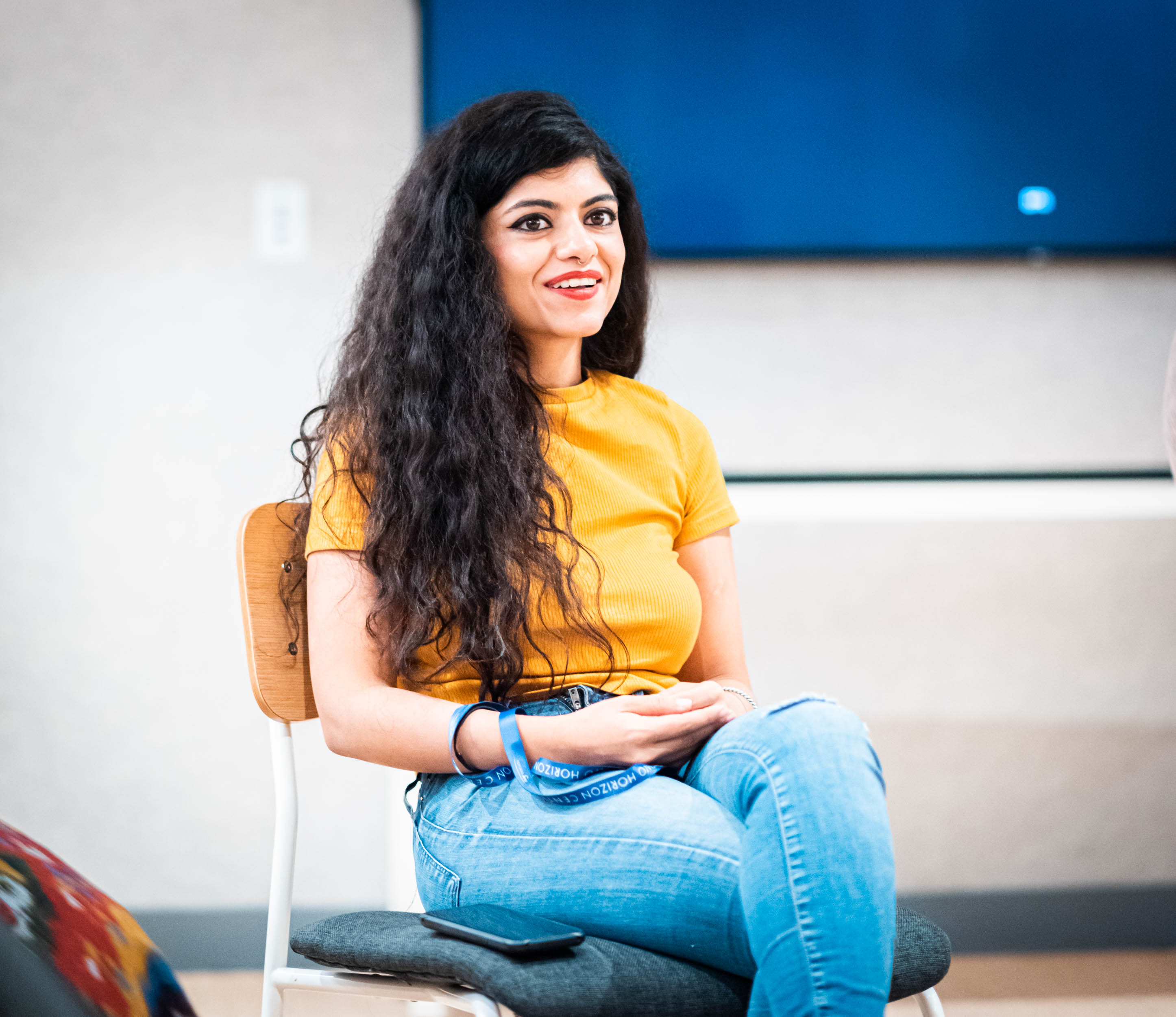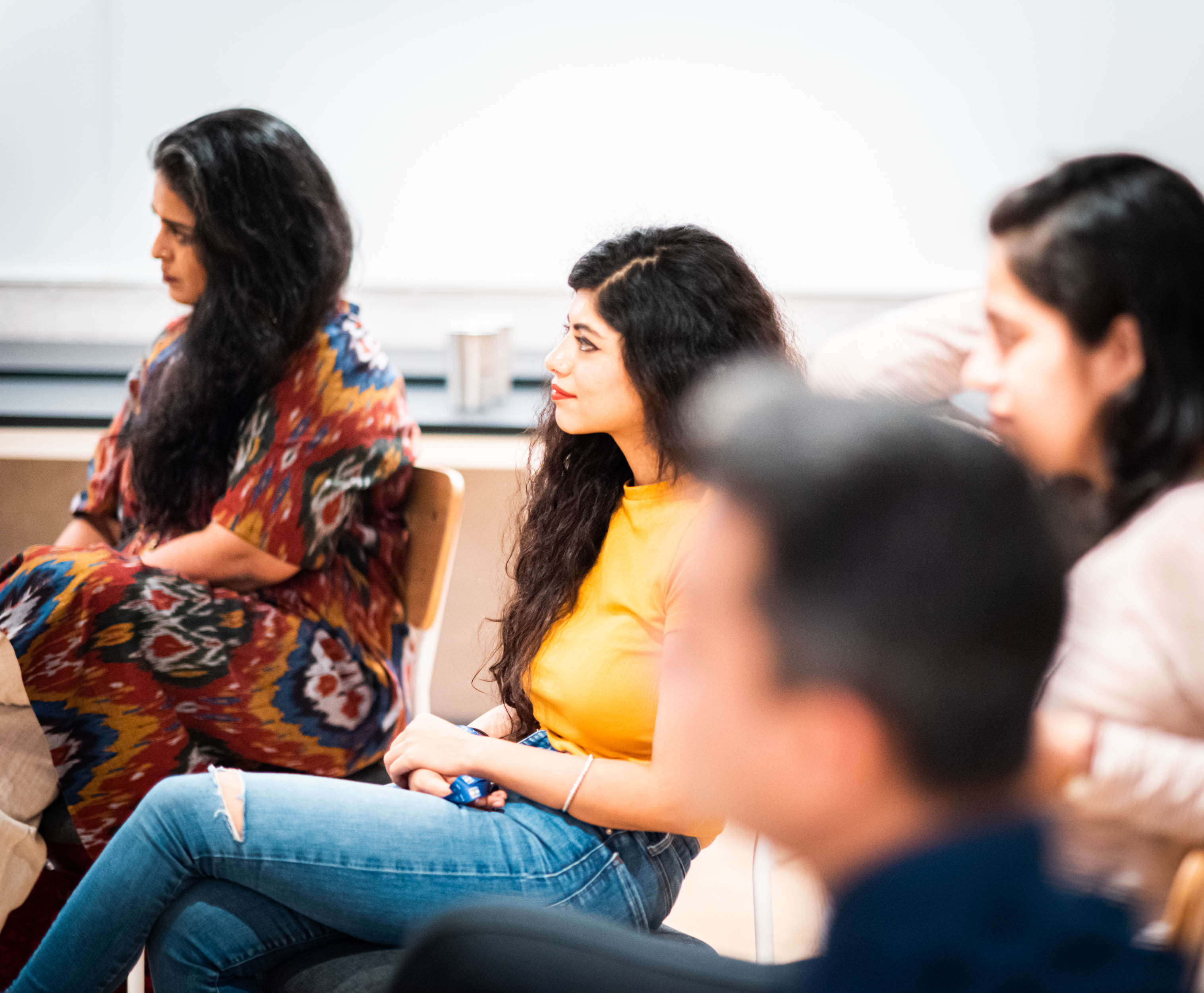 SHAMITA ROY
Saree Blogger at Six Yards of Finery & Senior Advertising Professional. @sixyardsoffinery on Instagram.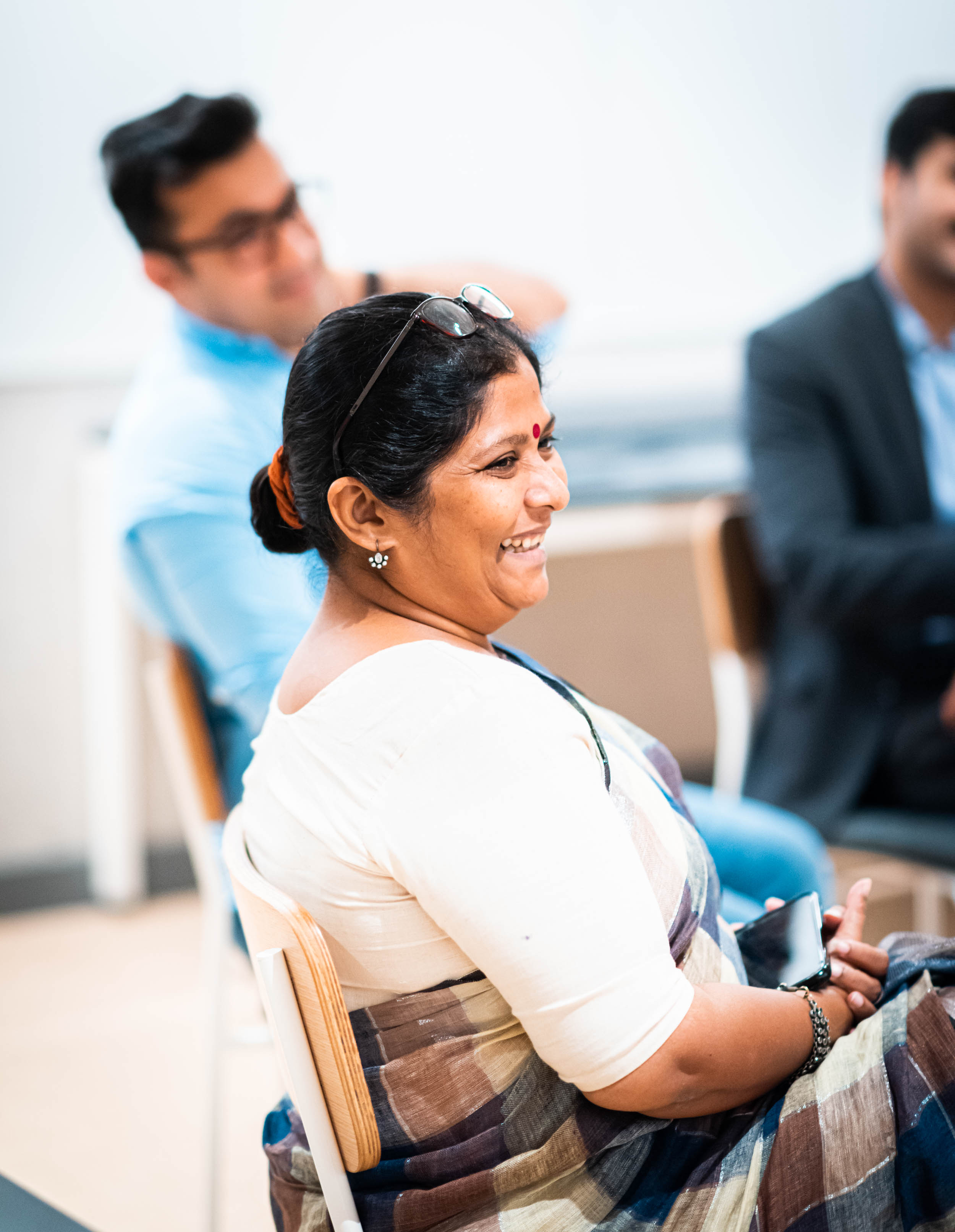 ADITI PRAKASH
Founder of textile accessories & bags brand Pure Ghee Designs. @puregheedesigns on Instagram.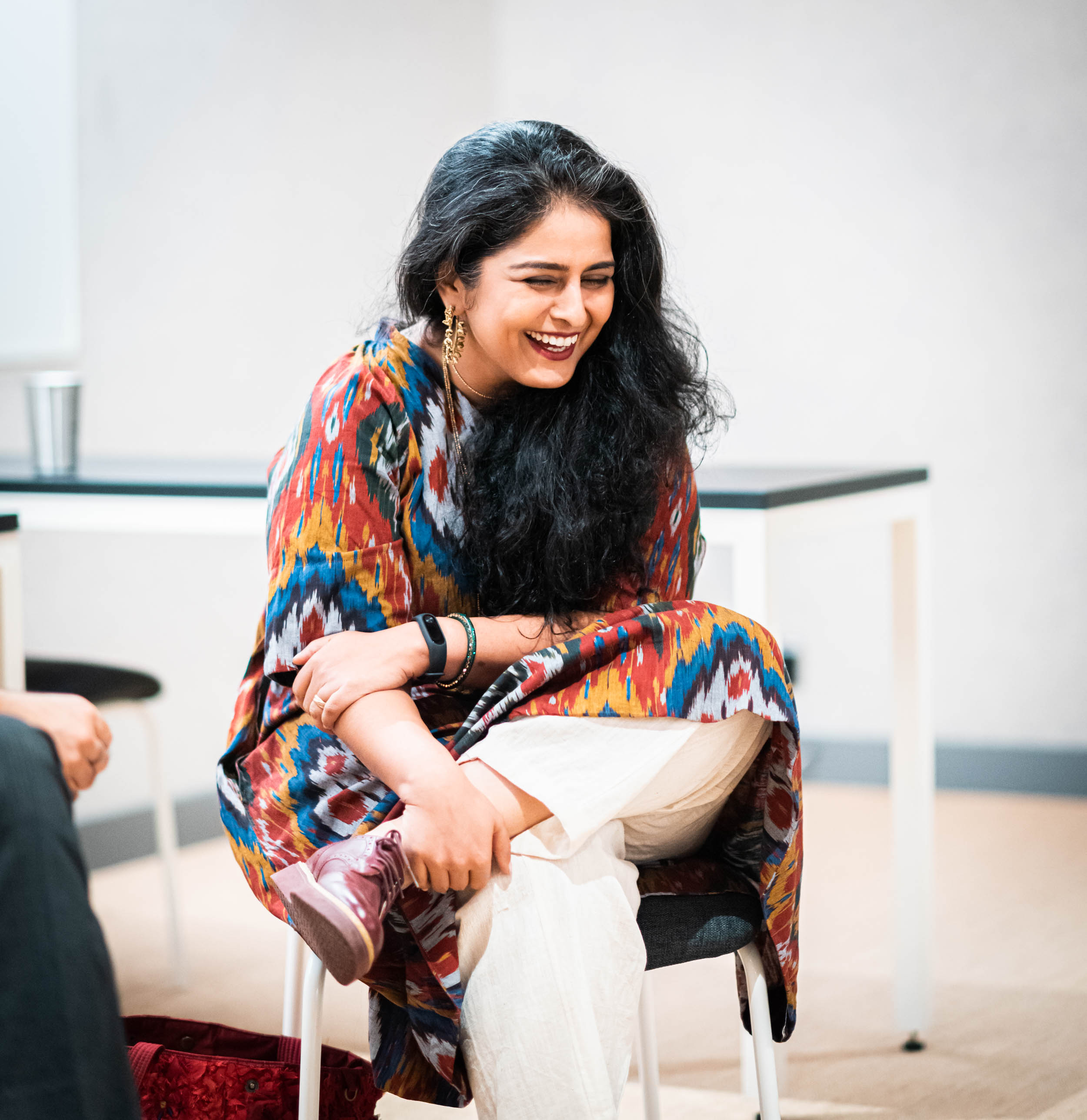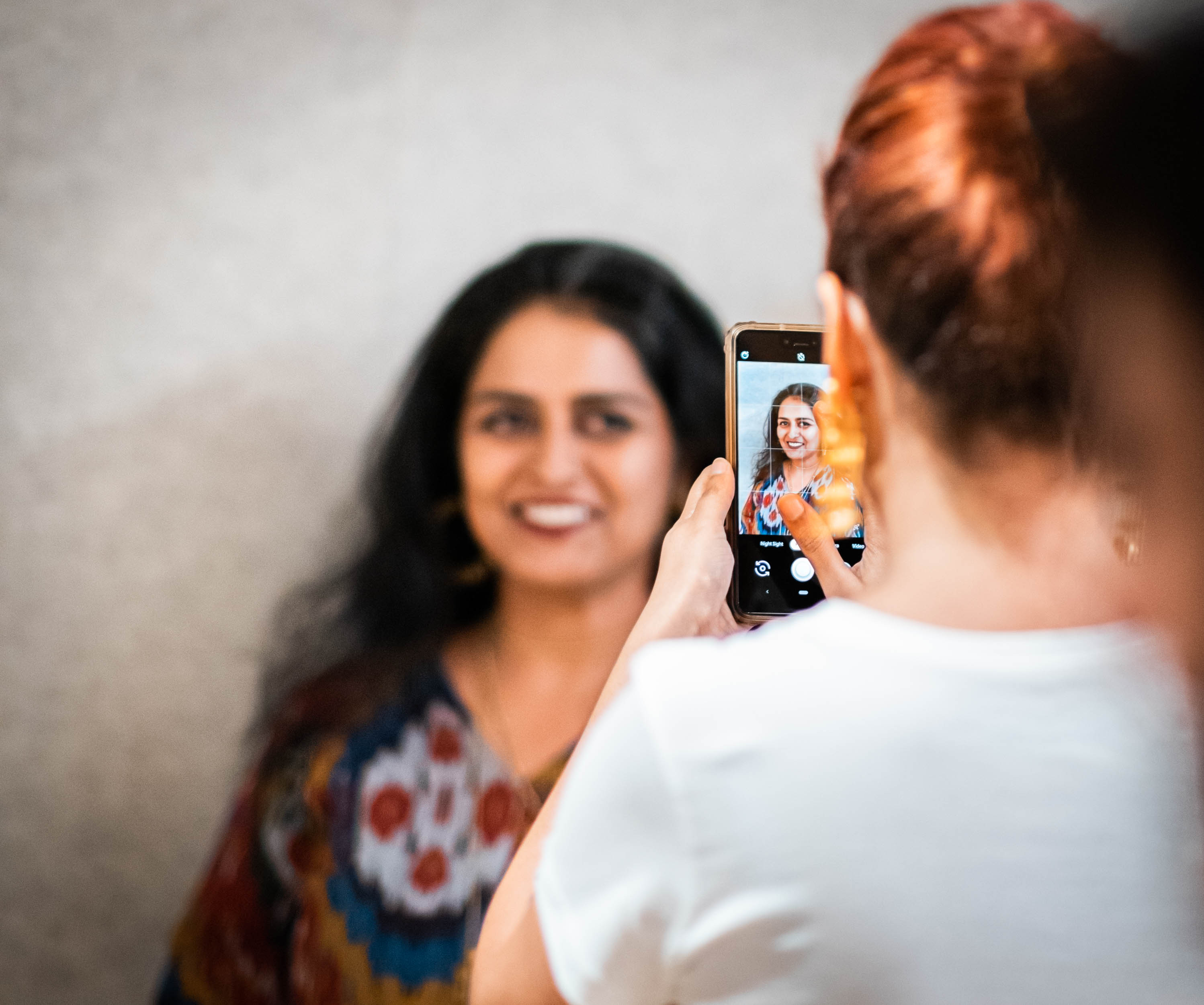 OBSERVATIONS & LEARNINGS FROM HOSTING / CONDUCTING THE EVENT
Since this was my first networking event, I was not sure whether it was the right way to do it, how big the group should be, were we making a mistake without including any food or alcohol, were we making a mistake by charging a fee, should we arrange the chairs in a circle? ( what if people thought that it looked like an AA meeting?! And that was the first comment someone made when they walked in and we LAUGHED! ) There was a lot of self-doubt, at least in my head. I mean, who did I think I was to expect people to pay to come meet strangers on a Saturday morning in Gurgaon? Even though the tickets are priced only to help us break-even, it's still someone's hard earned money.
From our first experience running such an event, I'm thinking we should keep the number of participants even lower. A maximum of 10 people including the host(s). Time limit stays two hours. We had a total of 12 people in the room this time ( including Gurnoor's photographer and videographer, Rupak ). A couple of the participants mentioned that they felt that two hours was too less. A couple of participants ended up cancelling last minute due to a medical emergency and a television interview / appearance.
We could do something like this once every two months. This will create anticipation and previous participants can also repeat attend to meet newer people. Ticket price will probably remain the same as of now. It is possible to keep it this low mainly because of the availability and generosity of WeWork. We will, at some point, look to partner with hotels / restaurants / other locations to hold these events. Maybe after we've done at least 5-6 editions of these. Based on the experience with my Online Brand Building Workshops over the last year and a half, it's only after the 5th Edition ( over 16 months ) that I figured out the ideal format.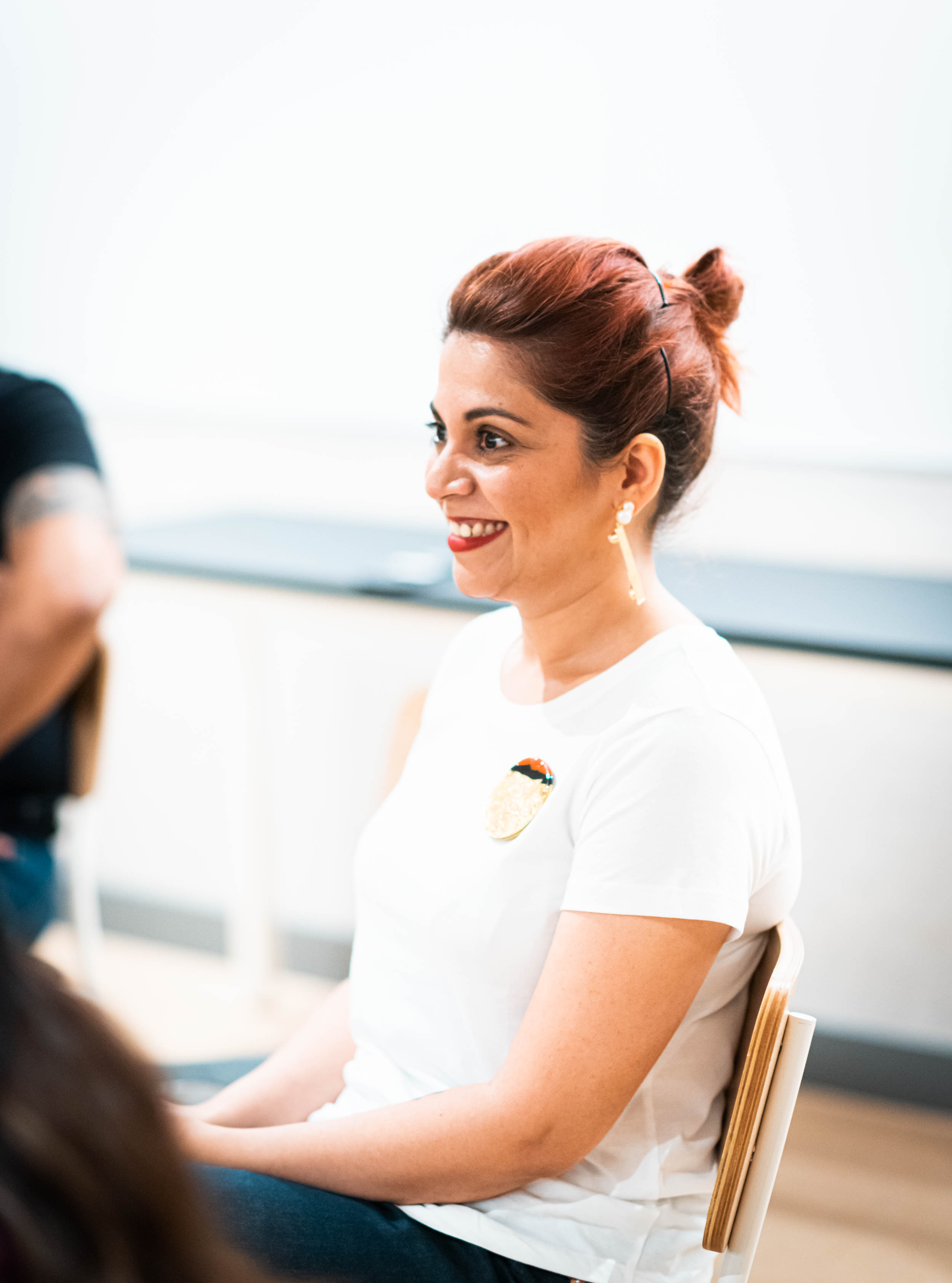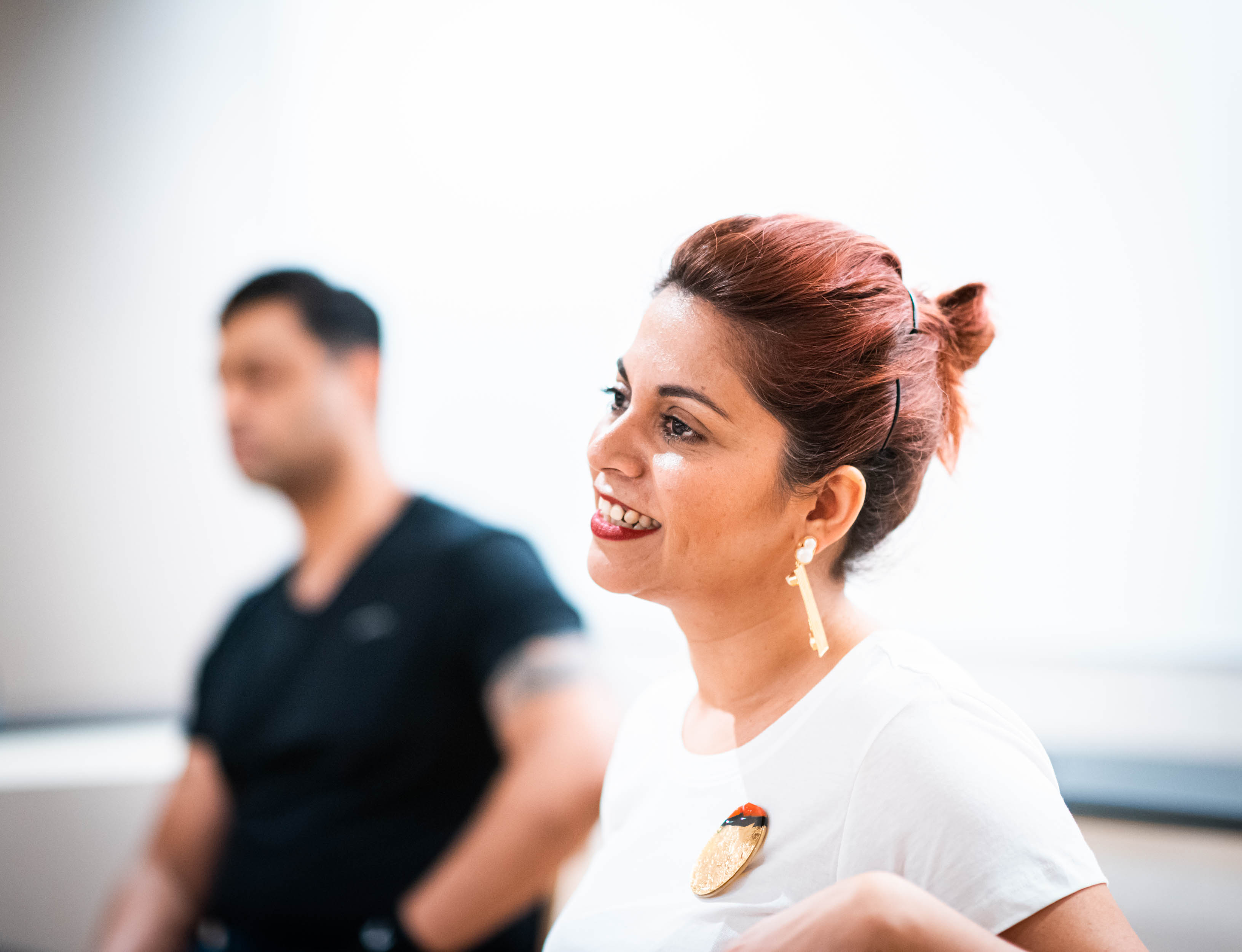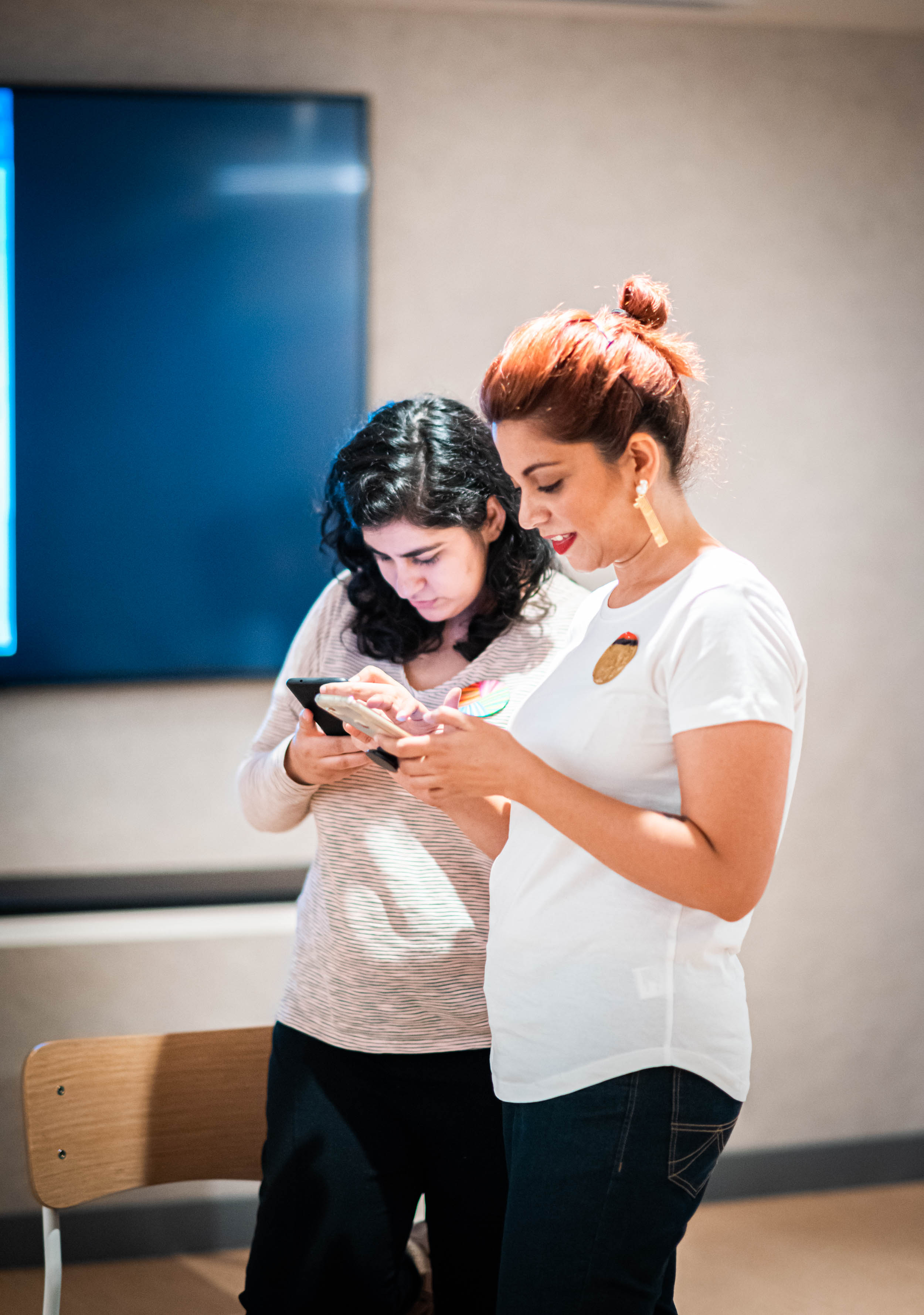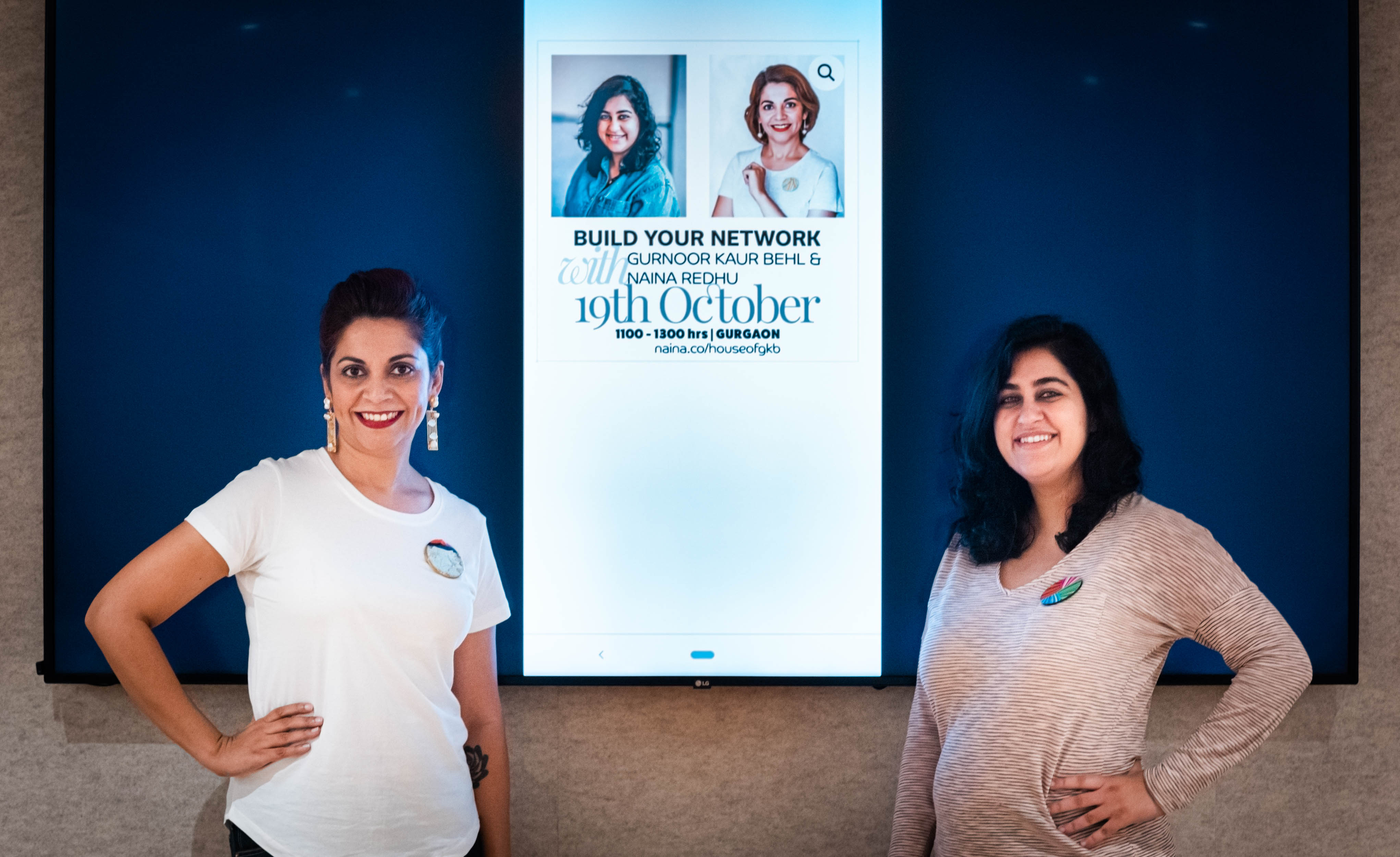 WANT TO KNOW WHEN THE NEXT ONE IS?
Best way to know is to sign up to my mailing list.
I announce it everywhere : Instagram main feed, Instagram stories, Facebook personal page, Facebook Business Page, LinkedIn, Twitter, it shows up on my Online Store etc. But, these are all easy to miss because you have to visit these pages / profiles to keep track. The newsletter drops directly into your inbox. You can open it, read it and delete it if it is of no interest to you at that moment. But you WILL SEE it. My newsletters are intermittent – usually once every month or every other month, mostly announcements of workshop / event dates or some cool project that I'm proud of.
SPECIAL MENTION & THANKS
Photographer & Videographer : Rupak Chakrabarty from Gurnoor's team. Great photos Rupak. I enjoyed editing them.
WeWork Two Horizon Center : Thank you Sharika Kaul, for helping manage the logistics / filming / registrations etc. As always, thank you to Arushi Awasthi. I am grateful to have access to a space like WeWork. It is professional, no-nonsense, the basics JUST WORK – I don't need to worry about the basics like WiFi, clean washrooms, coffee, water, air-conditioning, power-supply, professional staff, secure registrations ( no worry of non-registrants showing up ), etc.