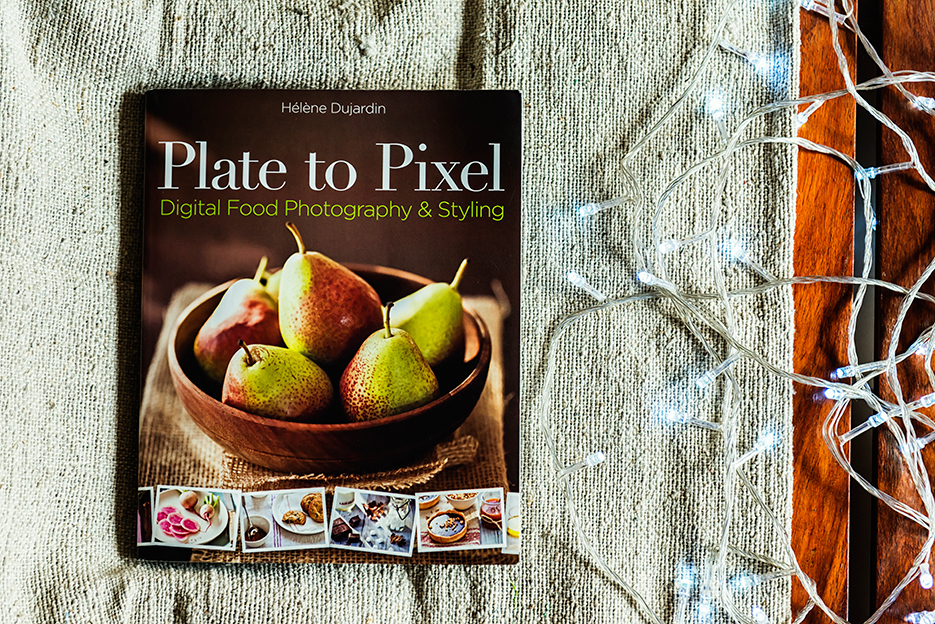 Plate to Pixel by Helene Dujardin. Digital Food Photography & Styling.
I have had the book with me for some months now and after I reviewed Fine Art Wedding photography and The Luminous portrait, I decided to dig out the other photography books I own and review them as well – great excuse to create self-learning photography assignments as well. At the end of the review I have also posted the best images from my food photography practice sessions over the last week and links to those blog posts. Here are some images from the book alongwith some of my favorite parts.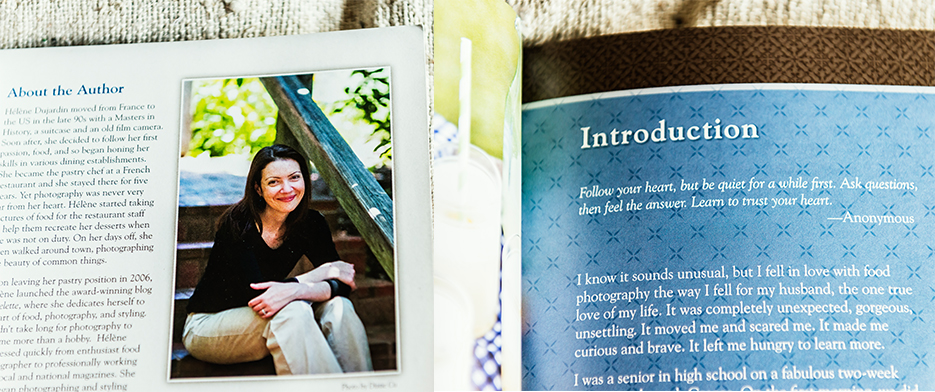 Above : a photograph of the author and the introduction starting with "Follow your heart, but be quiet for a while first. Ask questions, then feel the answer. Learn to trust your heart. – Anonymous" Helene talks about her love for food and food photography throughout the book. The book seems to have been written by a person who simply loves what she does and loves to share how she does it. The language is simple and the book is for photography beginners who don't know clearly what aperture and shutter settings are & would like to start and then up their food photography game.

The book is full of gorgeous photographs from Helene's portfolio and blog alongwith little notes of her camera settings and some detail about the shot. The Table of contents itself will give you an idea of how extensive the book really is. While I did not need the lessons on aperture and shutter speeds, it is nice to read how Helene puts it. Could not be possibly simpler than this.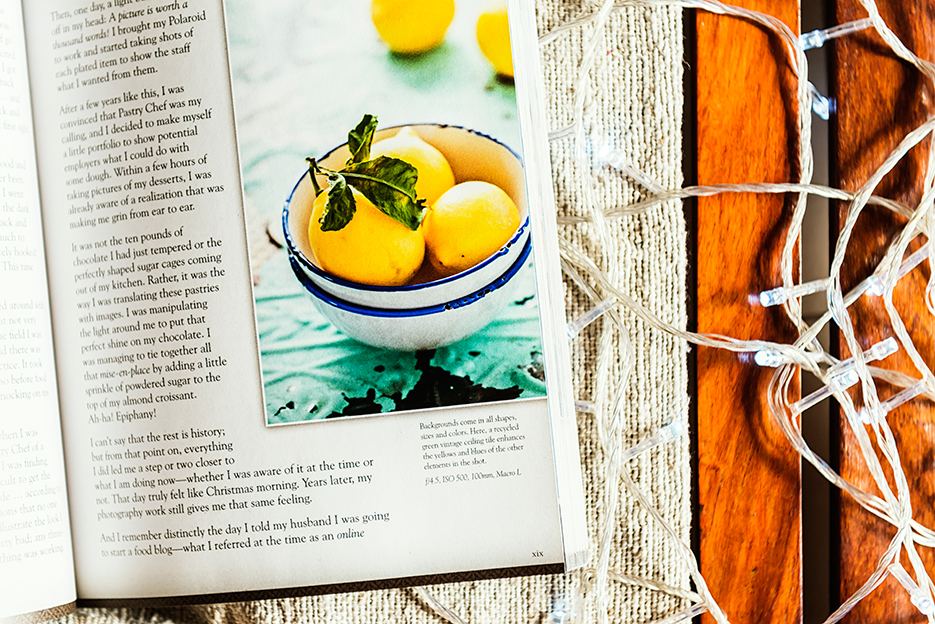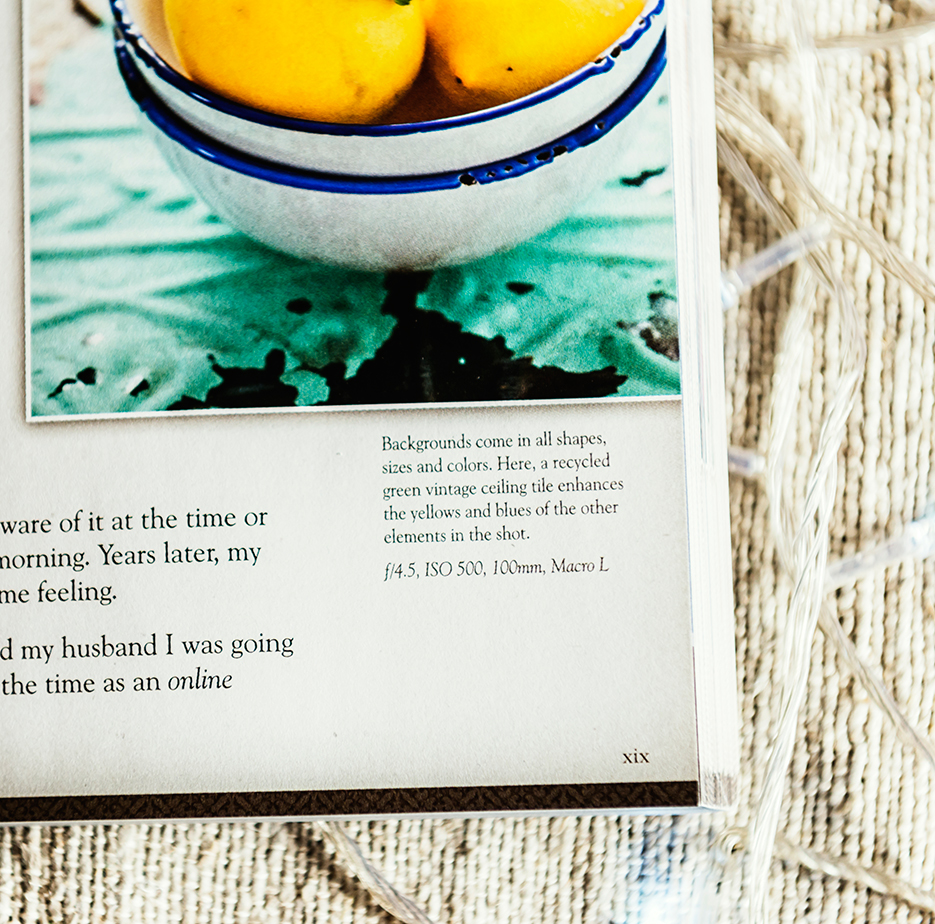 At the end of the introduction, Helene says, "The more you know and learn about your camera, light, composition and styling, the more capable you'll be to get the most out of your camera gear and photography work. Your recipes are important to you and your family. Let your photography capture that spirit. Learn, play, enjoy the process!"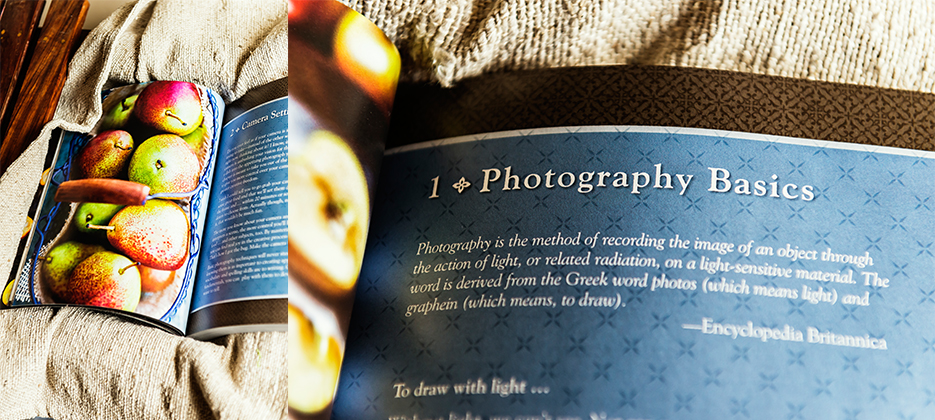 The first chapter, Photography Basics, starts with "Photography is the method of recording the image of an object through the action of light, or related radiation, on a light-sensitive material. The word is derived fro the Greek word 'photos' (which means light) and 'graphein' (which means, to draw). – Encyclopedia Britannica". In the second chapter, Helene talks about camera settings and modes.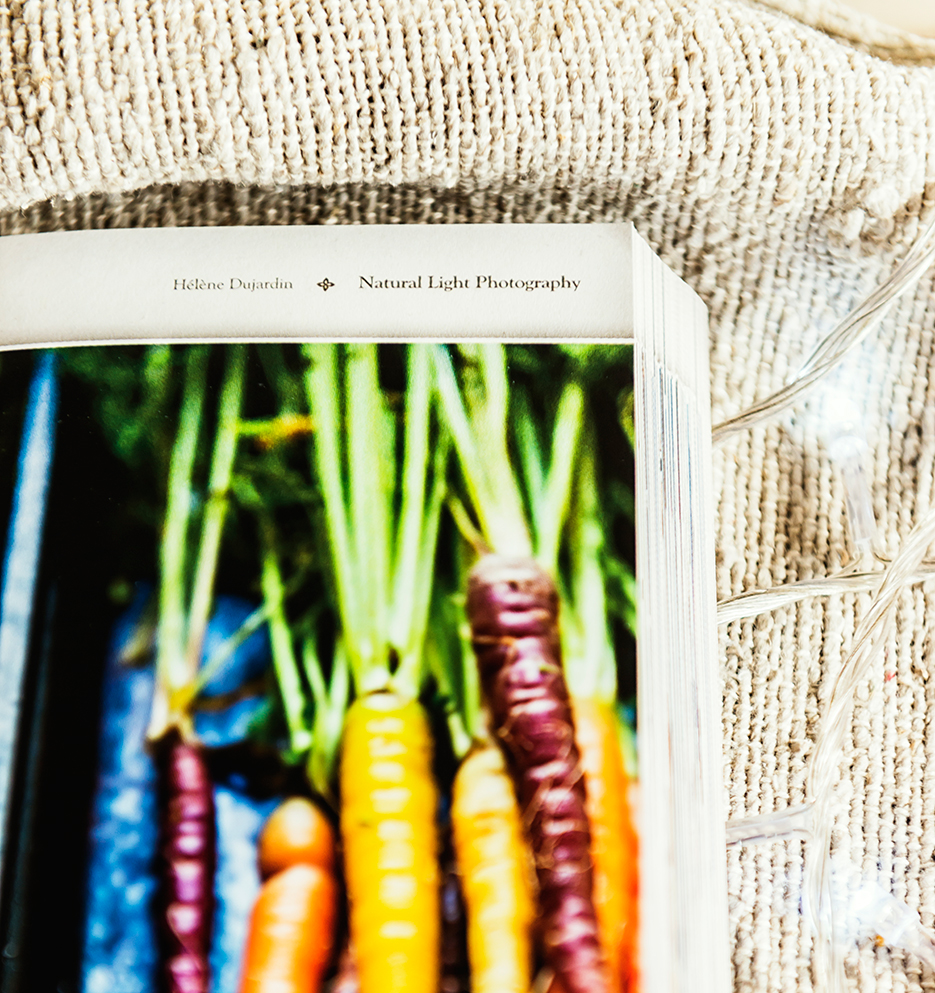 The third and fourth chapters are related to light. Helene talks about natural light photography as well as artificial light photography. She mentions that her favorite is natural light photography but sometimes when the situation isn't perfect for natural light photography, she has taught herself to use artificial lights as well.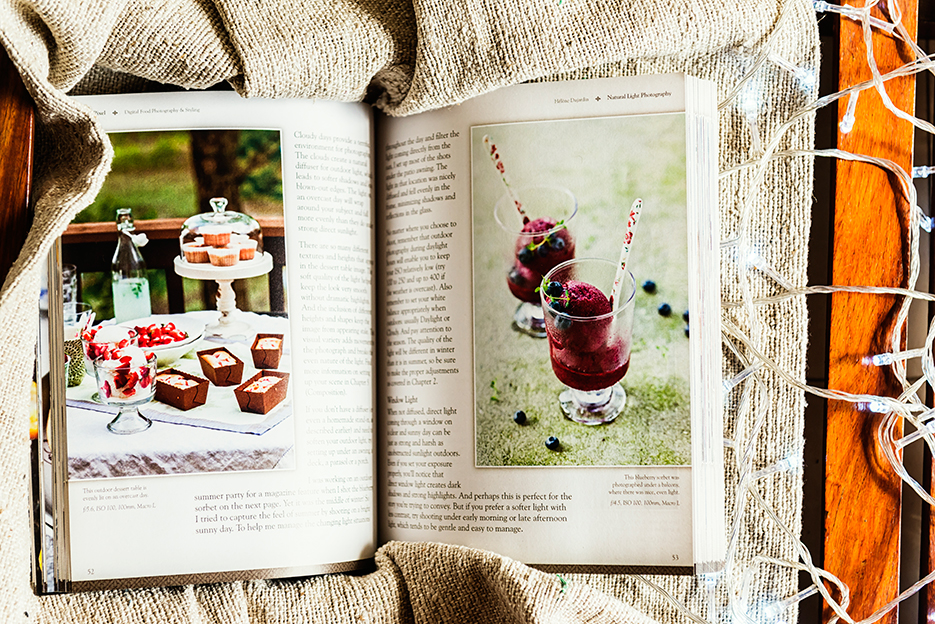 The gorgeous sorbet image above enticed me into not only making my very first sorbet but also photographing it.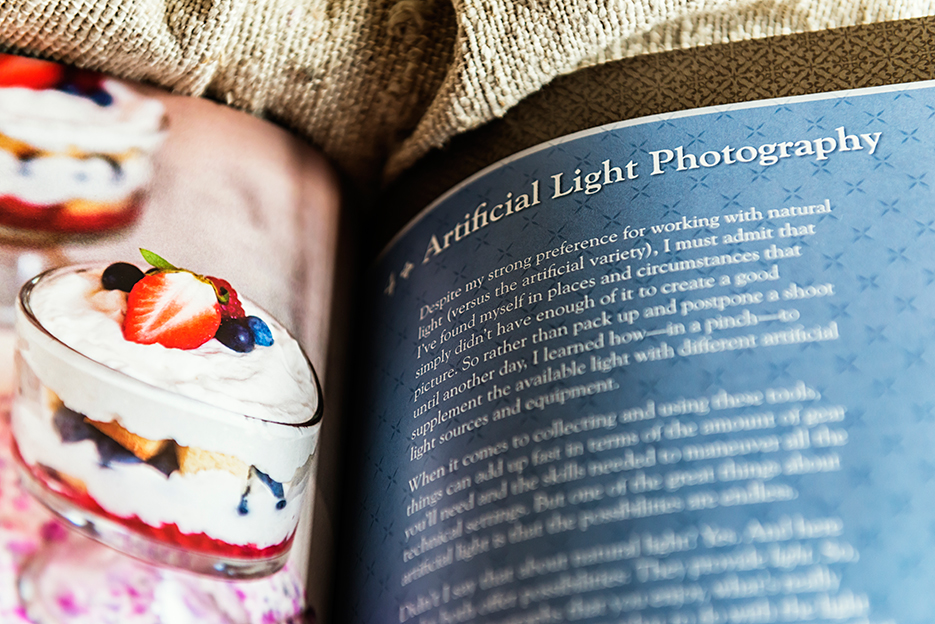 Throughout the book, Helene has also shared some images of her setup and studio at her own home where she produces her lovely images. An excerpt from the end of the chapter on artificial light photography, "No matter what, always consider how you are going to diffuse the light source – by directing it away from your food. Explore different ways to bounce the light to reduce shadows, and see how much or how little you want that effect in your shot. Discover techniques of your own to manage the light around you. Never stop exploring!"
The next chapter is about Composition where Helen gives us various insights on how she "sees". "Composing a photograph of food is so much more than setting your dish and props on a work area, holding your camera and taking pictures. I don't mean its's much more difficult or more daunting; it's actually much more exciting!" Her energy is palpable throughout the book.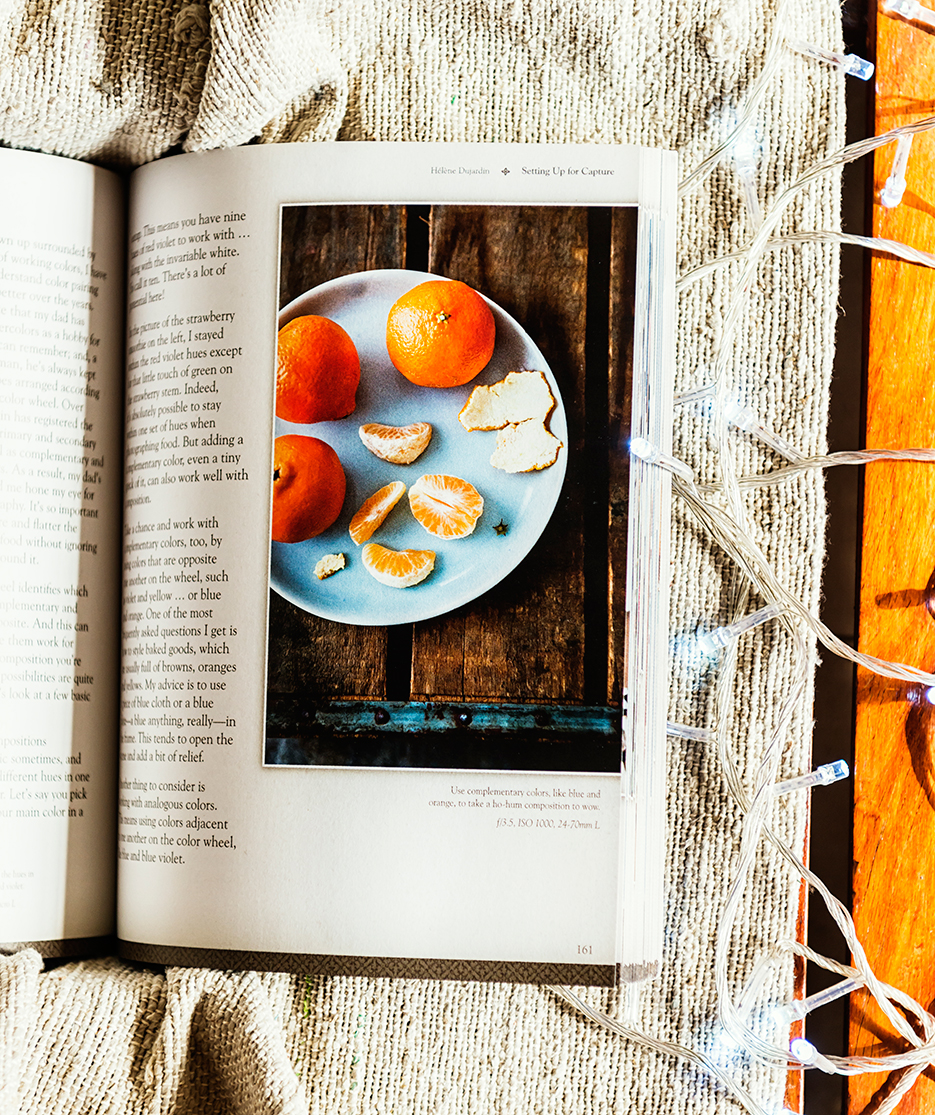 The next chapter is called "Setting Up for Capture" and this is how it starts, "A lot of people, especially budding food photographer, seem to think that the first steps to creating great food photography is composing and styling. As I mentioned in the previous chapter, it's helpful to start thinking about these two important elements before you begin your set up, but composition and styling should not come first in your planning. Nor should they come last."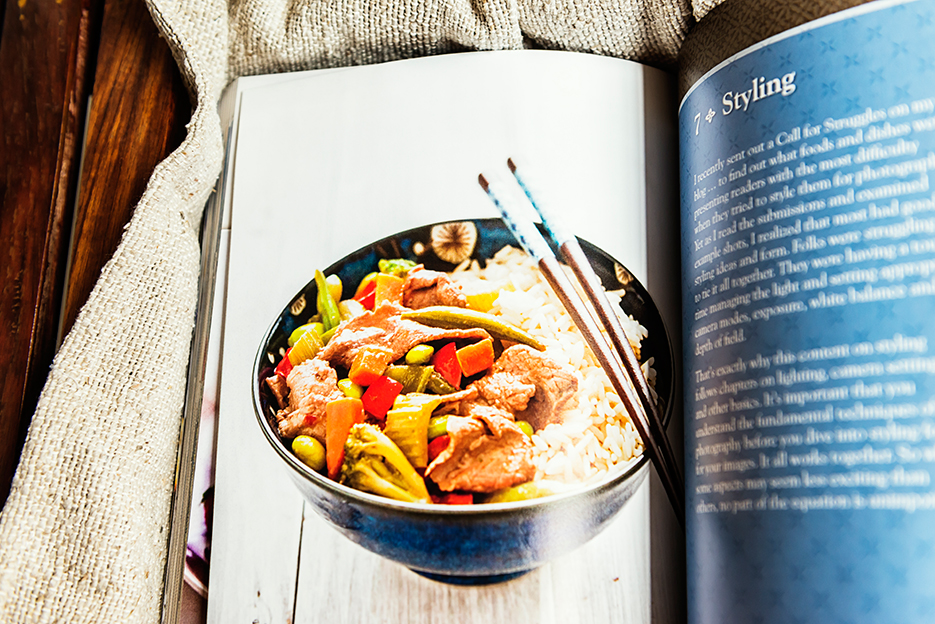 The following chapter on styling also gives some great insight into Helene's process. While the ideal thing would be for me to be able to attend one of her workhshops, that isn't a realistic notion for now – my being in India. The closest I can get to that is this book. In this chapter, Helene talks about how she uses herbs and spices, nuts, fruits and vegetables and bread, etc. in her images. Various types of dishes and food are mentioned with briefs about how to deal with them.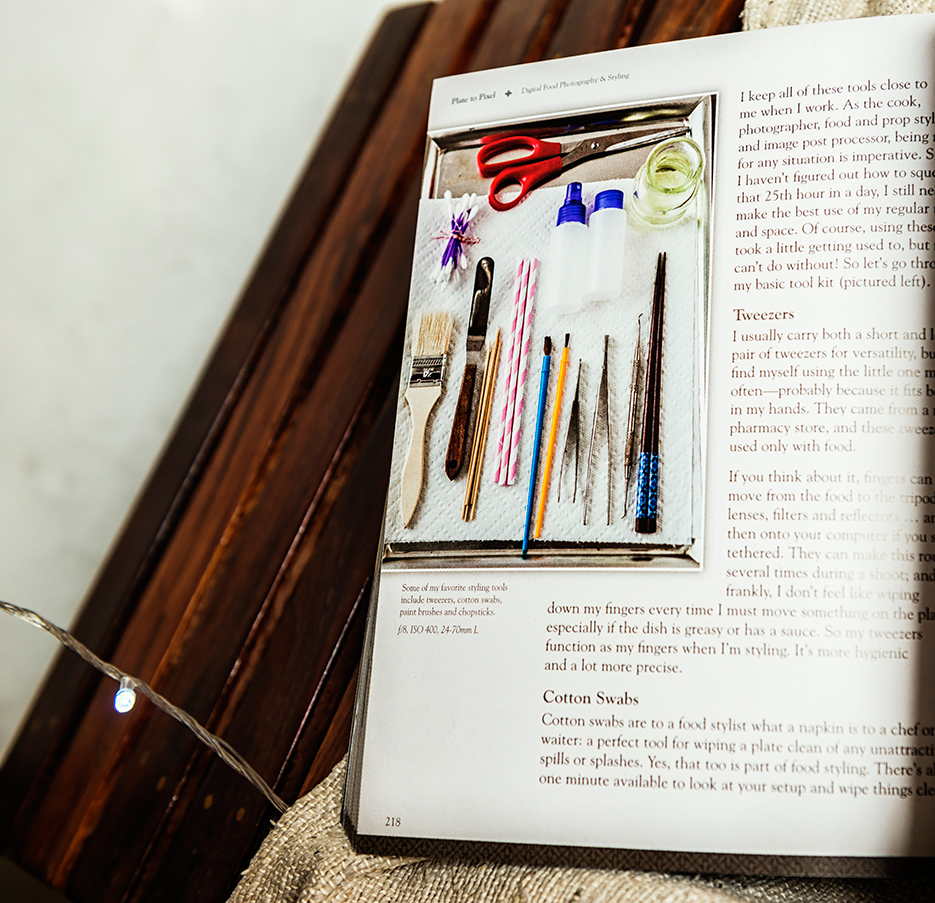 Helene also gives details of what she does with her images once she has taking the picture and uploaded it onto her computer. The chapter is called "After Capture". It briefly looks at software, hardware, workflow, post-production, backup and storage.
There are some spelling errors in the book's text and some grammatical mistakes but nothing dampens the spirit with which it has been compiled. It's a complete start-to-finish book to teach the basics of food photography and I would recommend it to my friends who cook so well but complain about producing terrible images. If I had to recommend one book to those friends to improve their food photography for their blogs and websites, Plate to Pixel by Helene Dujardin would be it.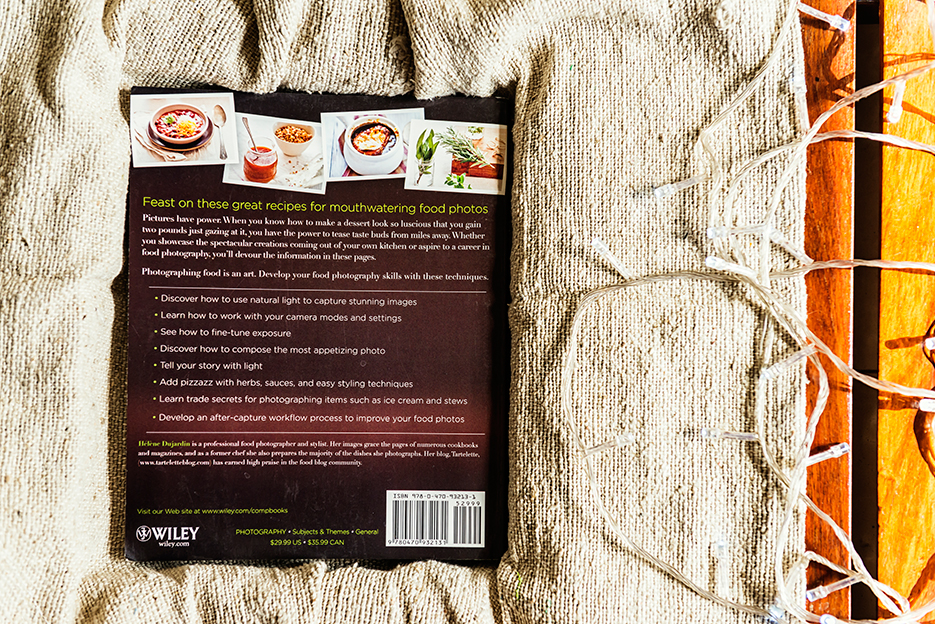 The following are some of my favorite images that I produced as I was reading this book. More about Helene Dujardin : on Twitter @HeleneDujardin her portfolio website and her blog. The Tartelette blog is where I was first introduced to Helene's work.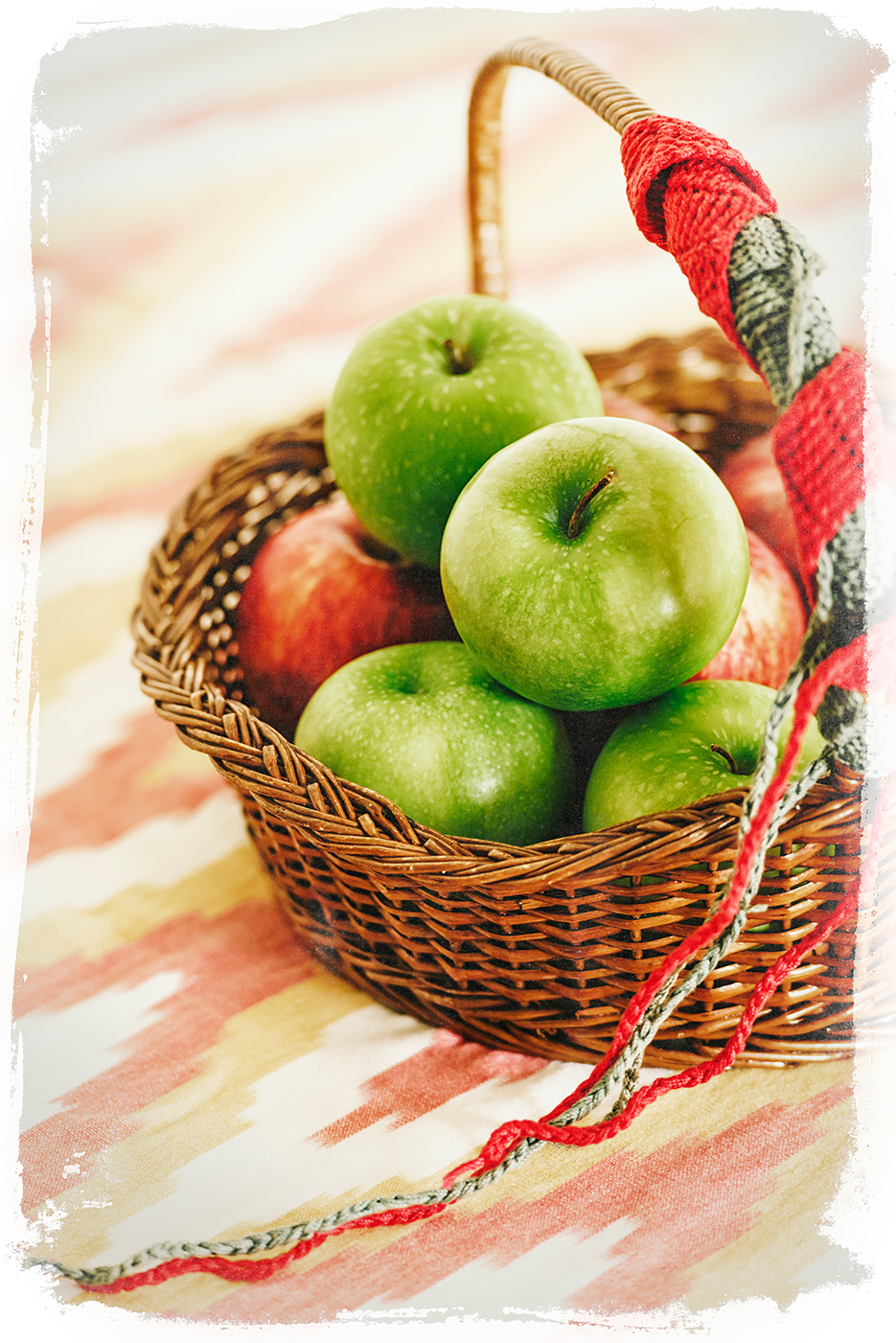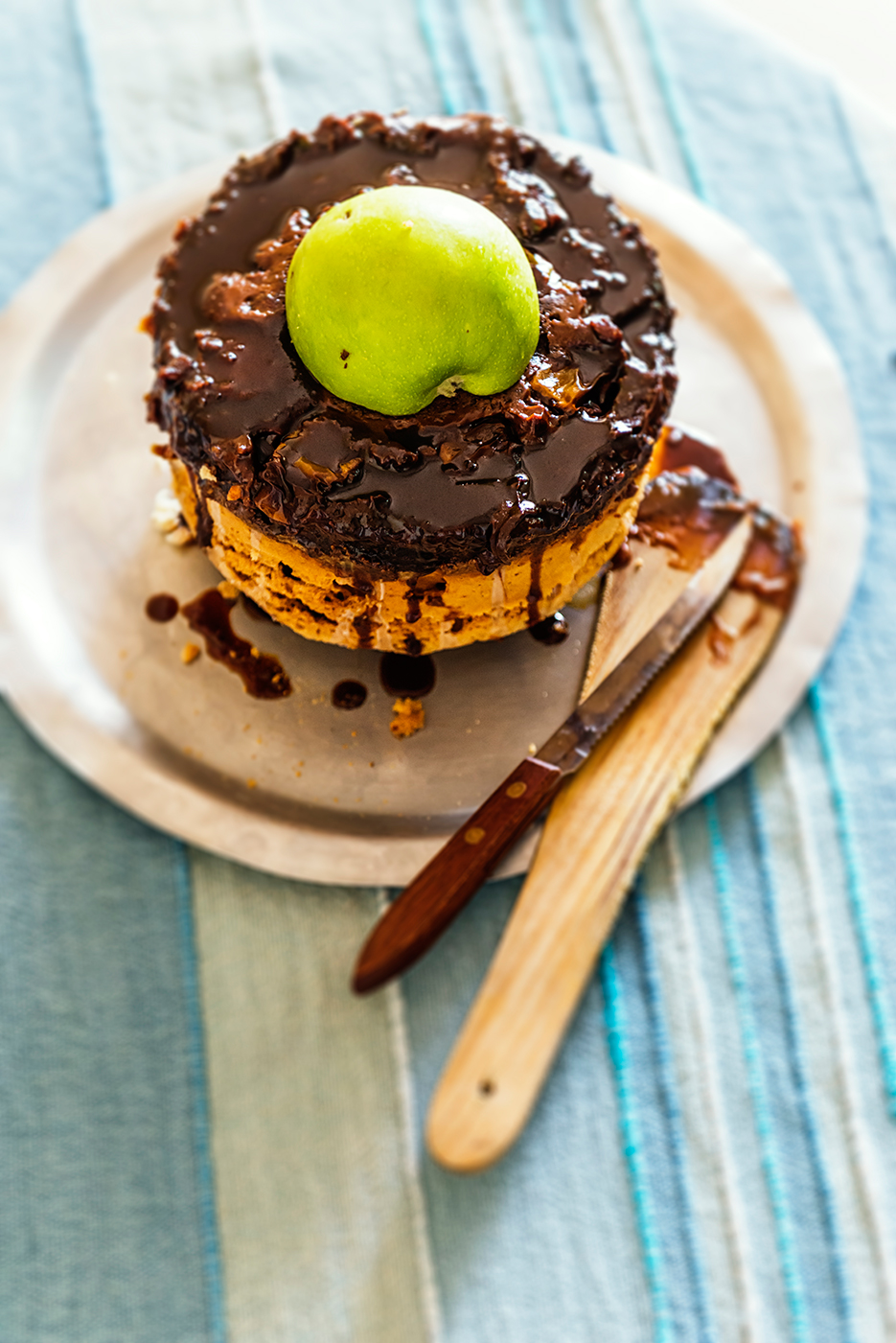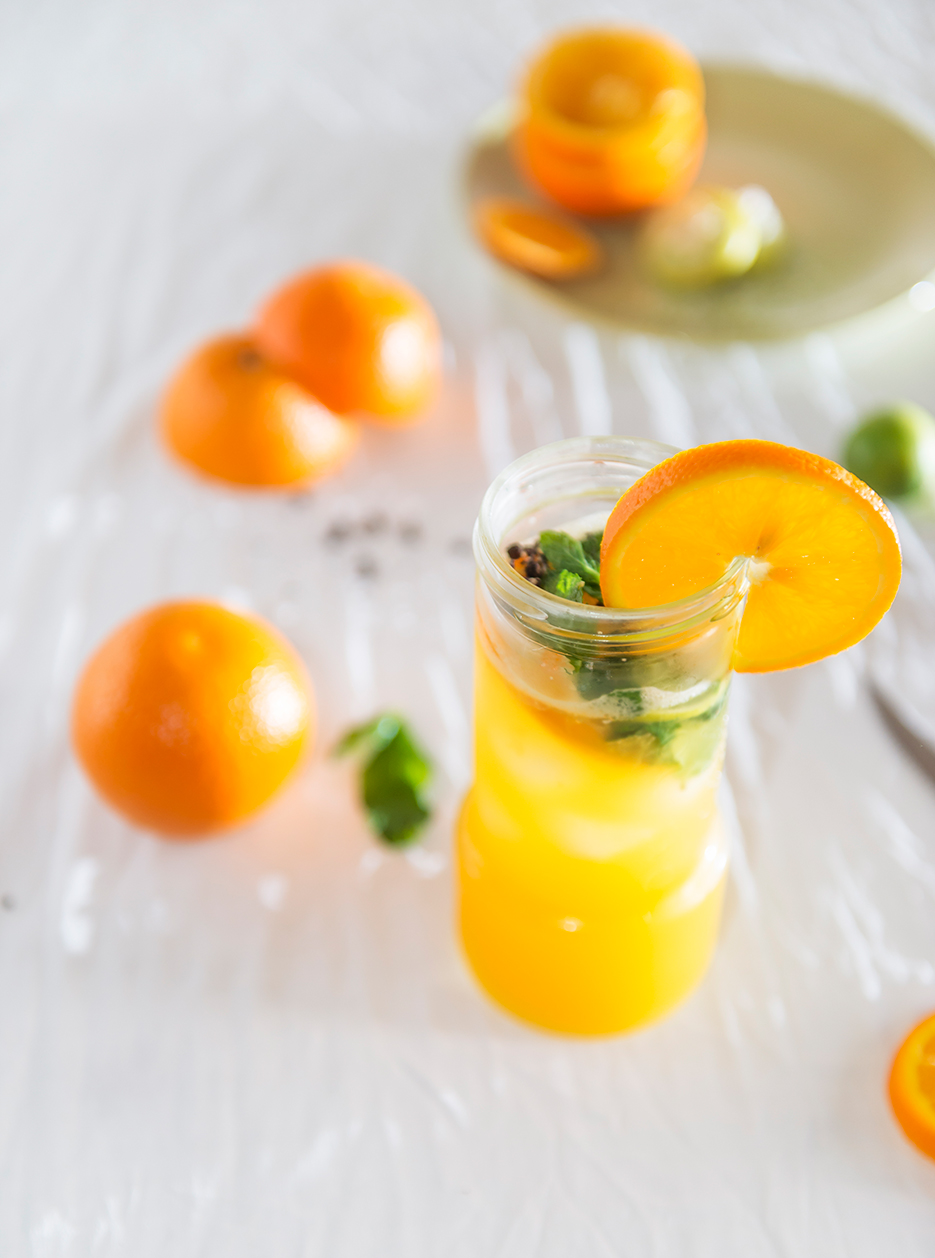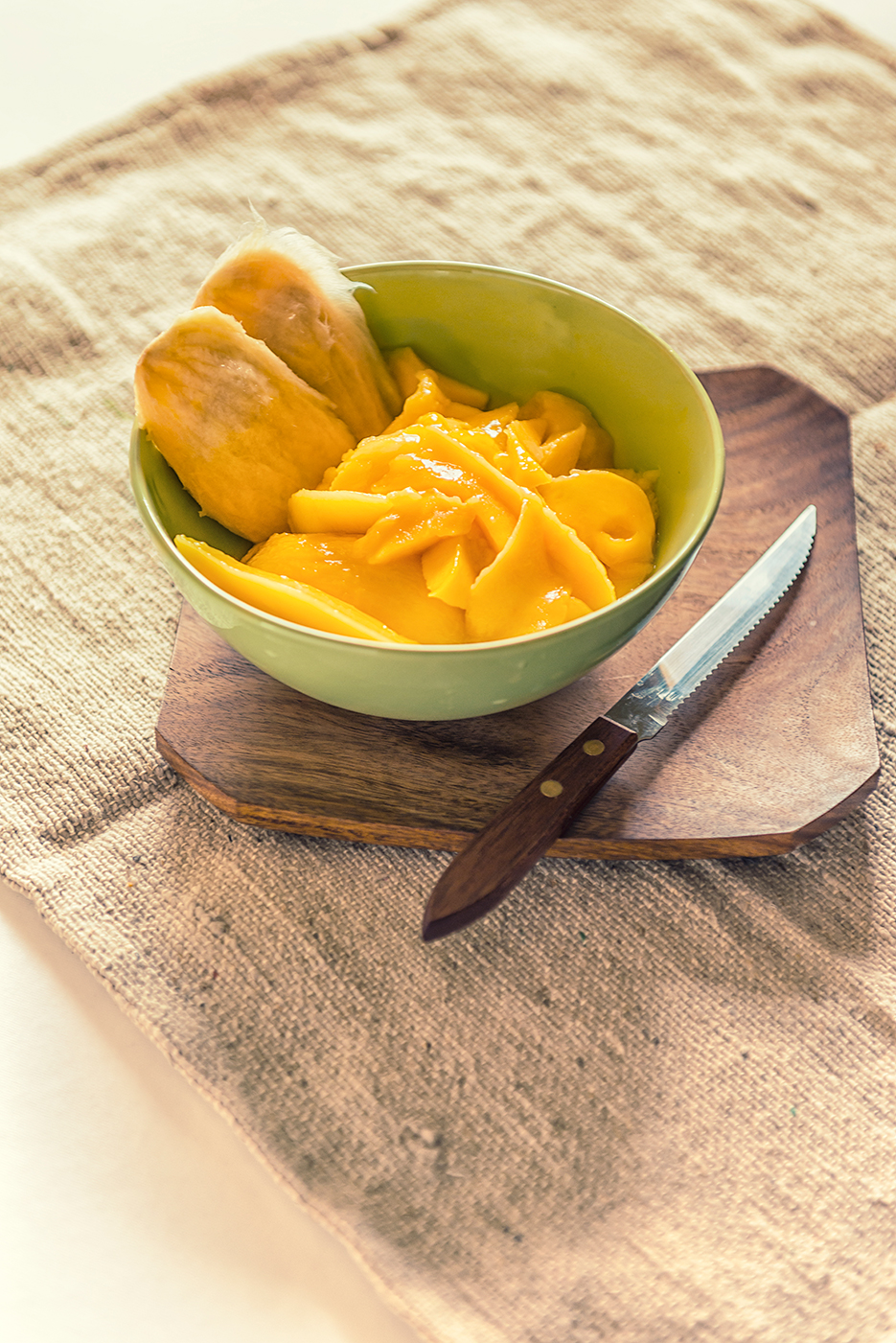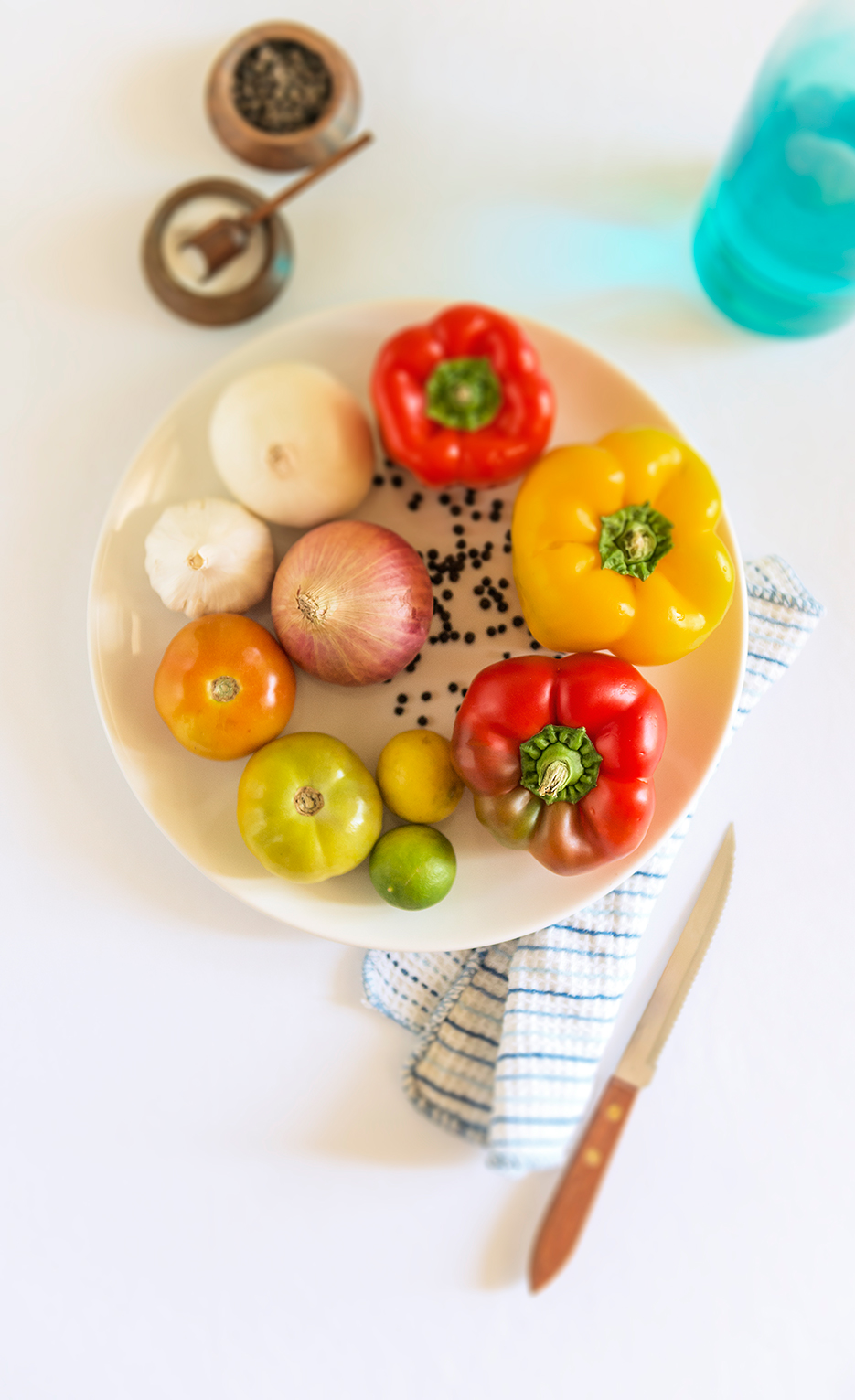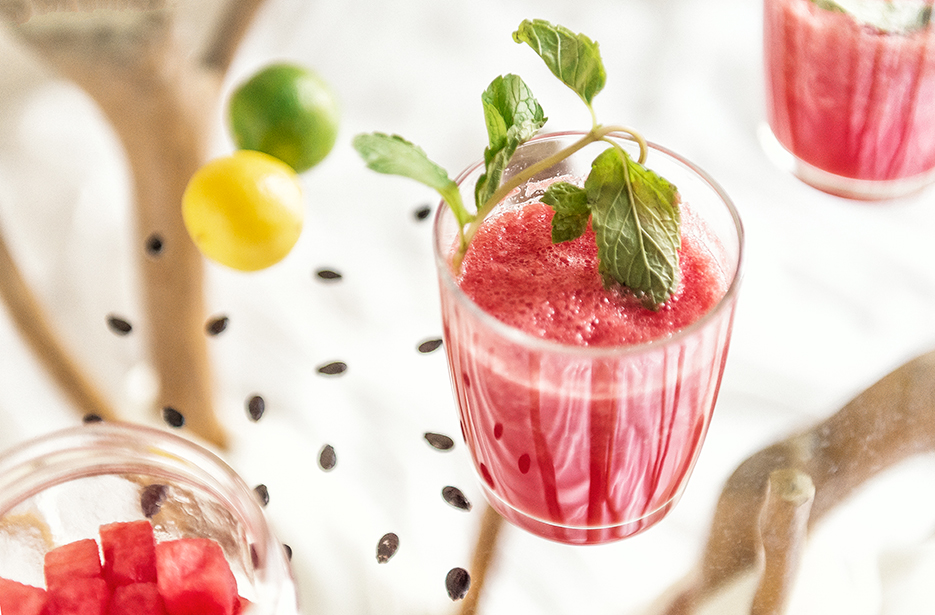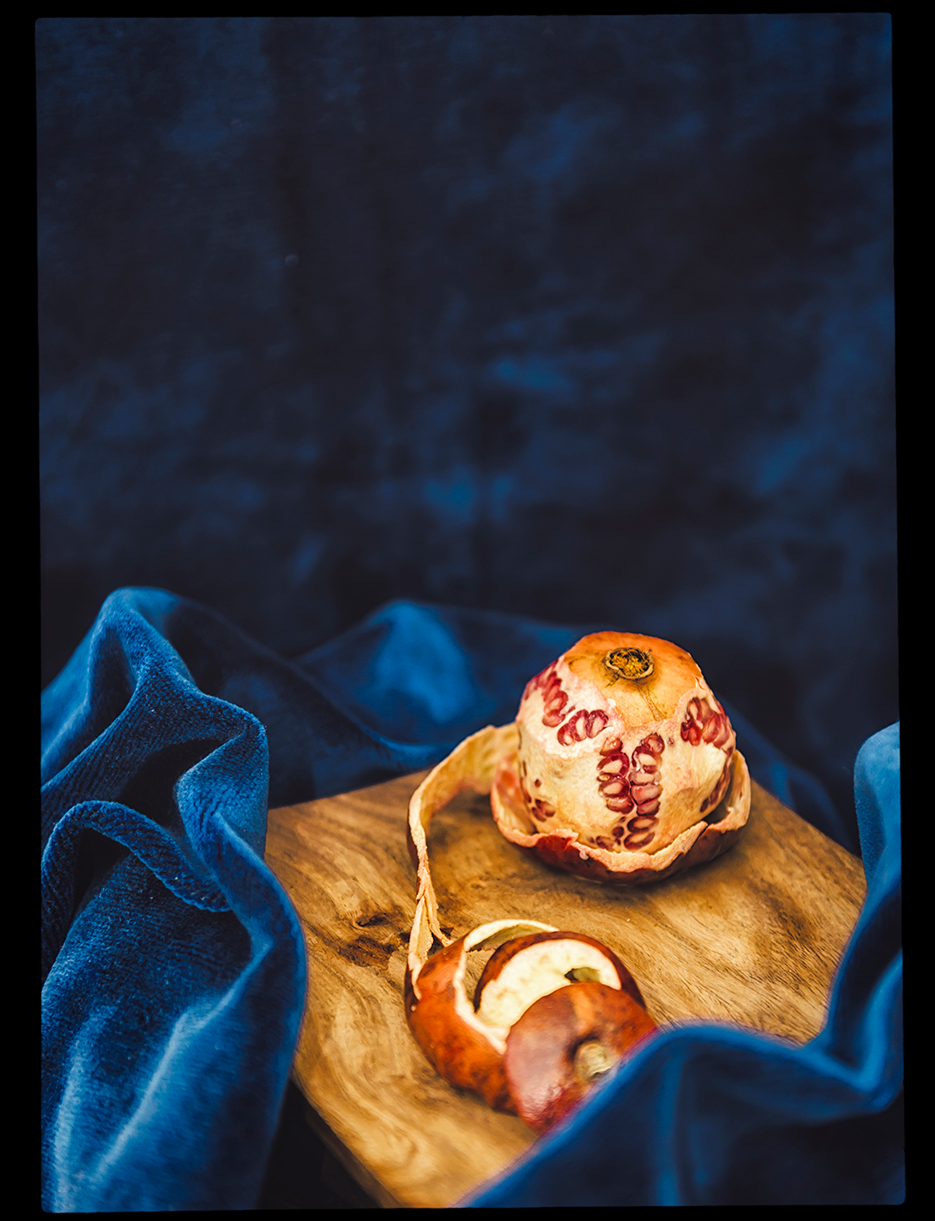 I bought my copy of Plate to Pixel from Flipkart.
This is the final blog post in the food photography series. Earlier, there was the Cool Summer Drink : Oranges & Mint, Watermelon Sorbet & Juice, Bell Pepper Salad, Mango Milkshake, Apples, Caramel Apple Cake and Pomegranates.