You've already seen photographs from my flight from New Delhi to London. First time ever to London and first time ever on a Virgin Atlantic flight! I flew back with Virgin Atlantic on my return flight as well – AND I got bumped up to Premium Economy! It was lovely. The Lounge at Heathrow Airport?! I could live there. So plush! As you enter The Clubhouse, there's a gentleman who can help you with shining your shoes AND you can store your luggage safely while you enjoy the lounge space.
Thank you for showing me around Randy!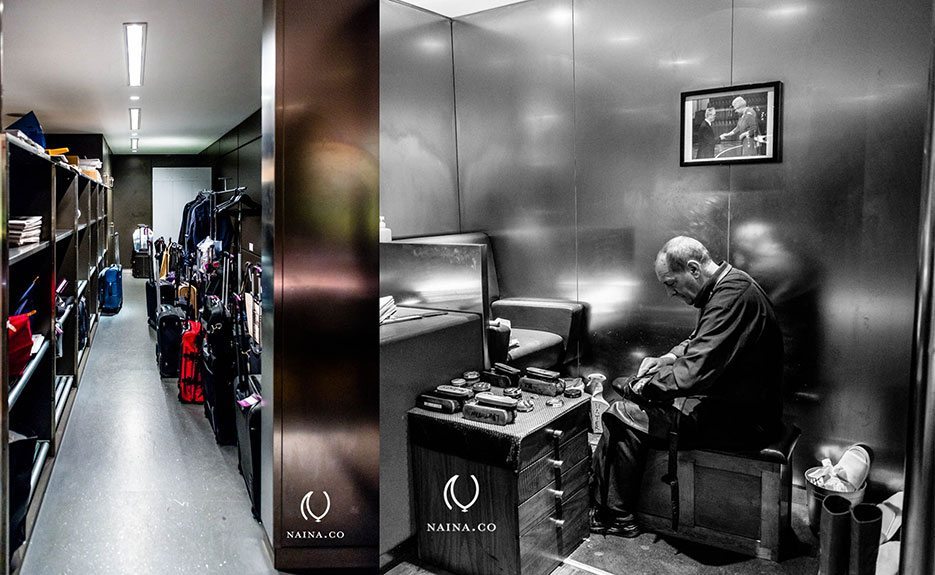 It's a rather lovely space with lots of happy lighting and unending options for every kind of traveler.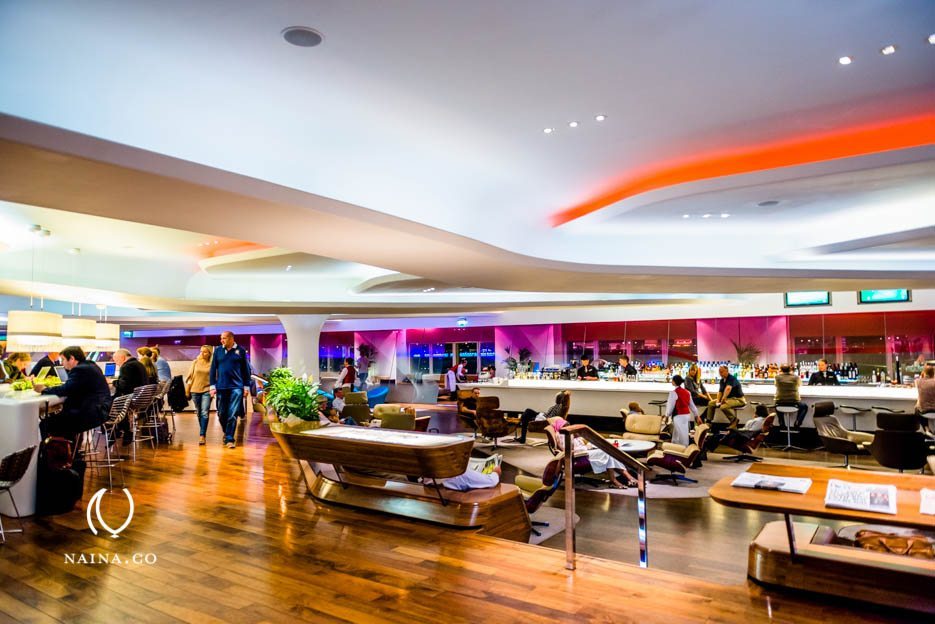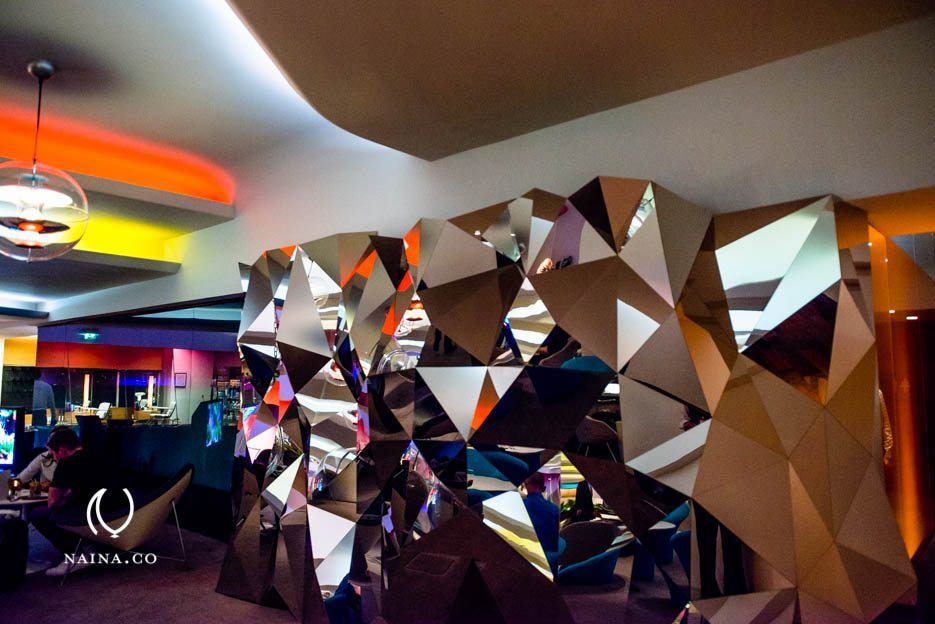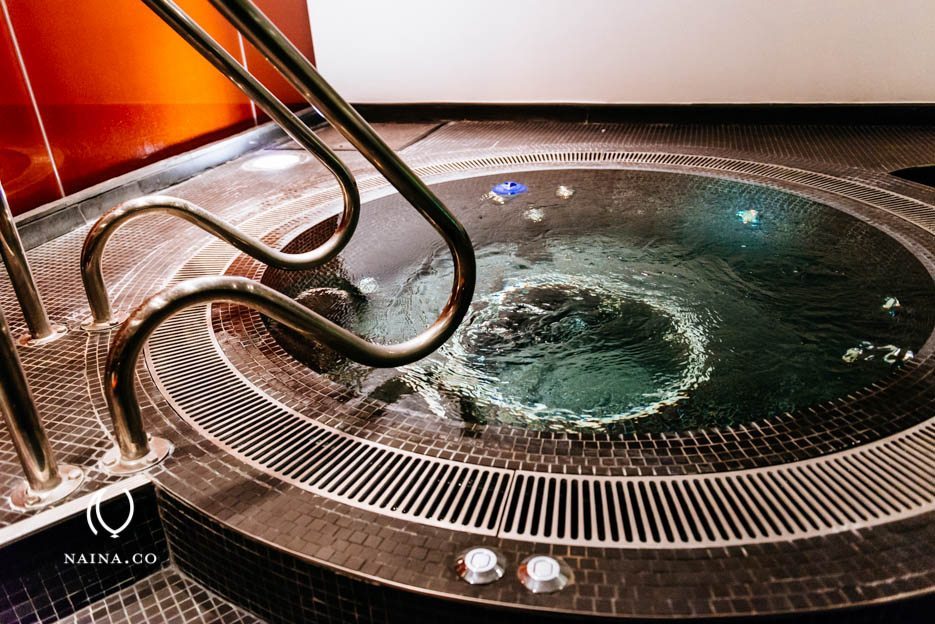 Yes. That's a jacuzzi. They have a sauna as well and many showers. Customary "Loo" selfie below.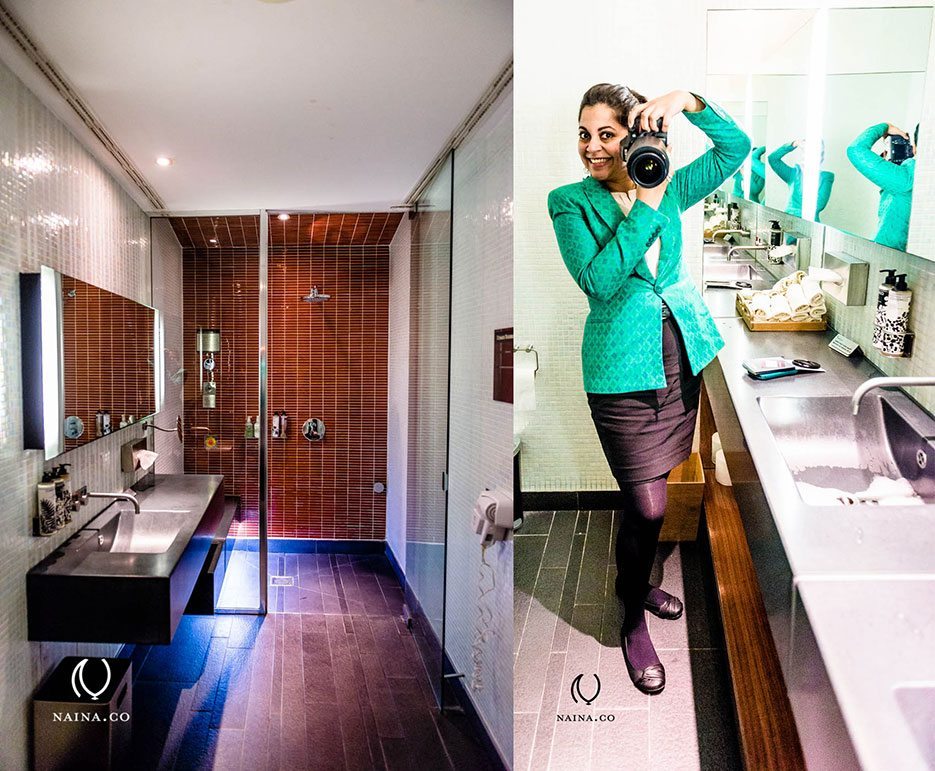 And a spa. Manicures, pedicures – even massages! Some on the house, some paid.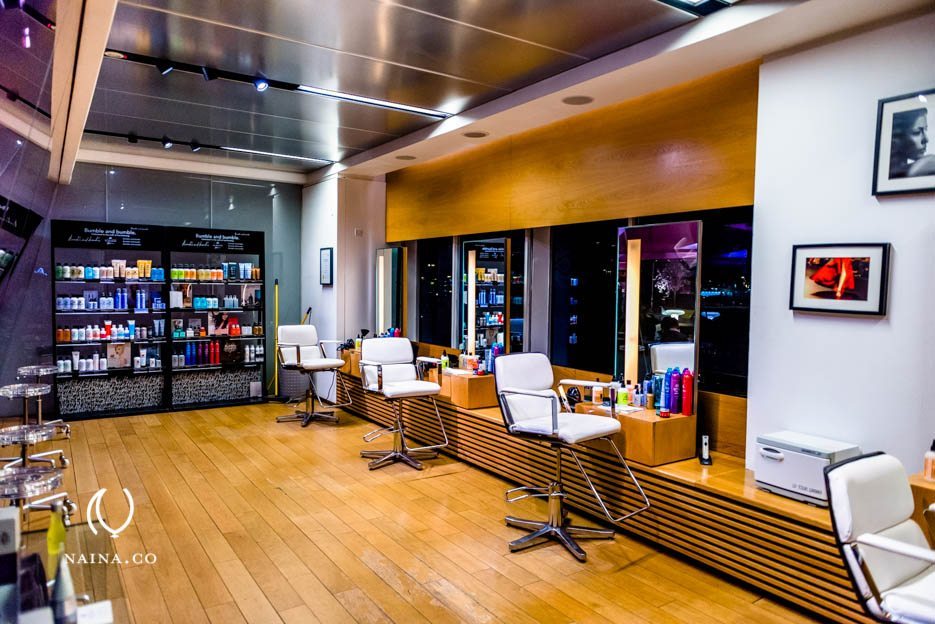 This is where I relaxed and dined while I waited for my flight. Fantastic service.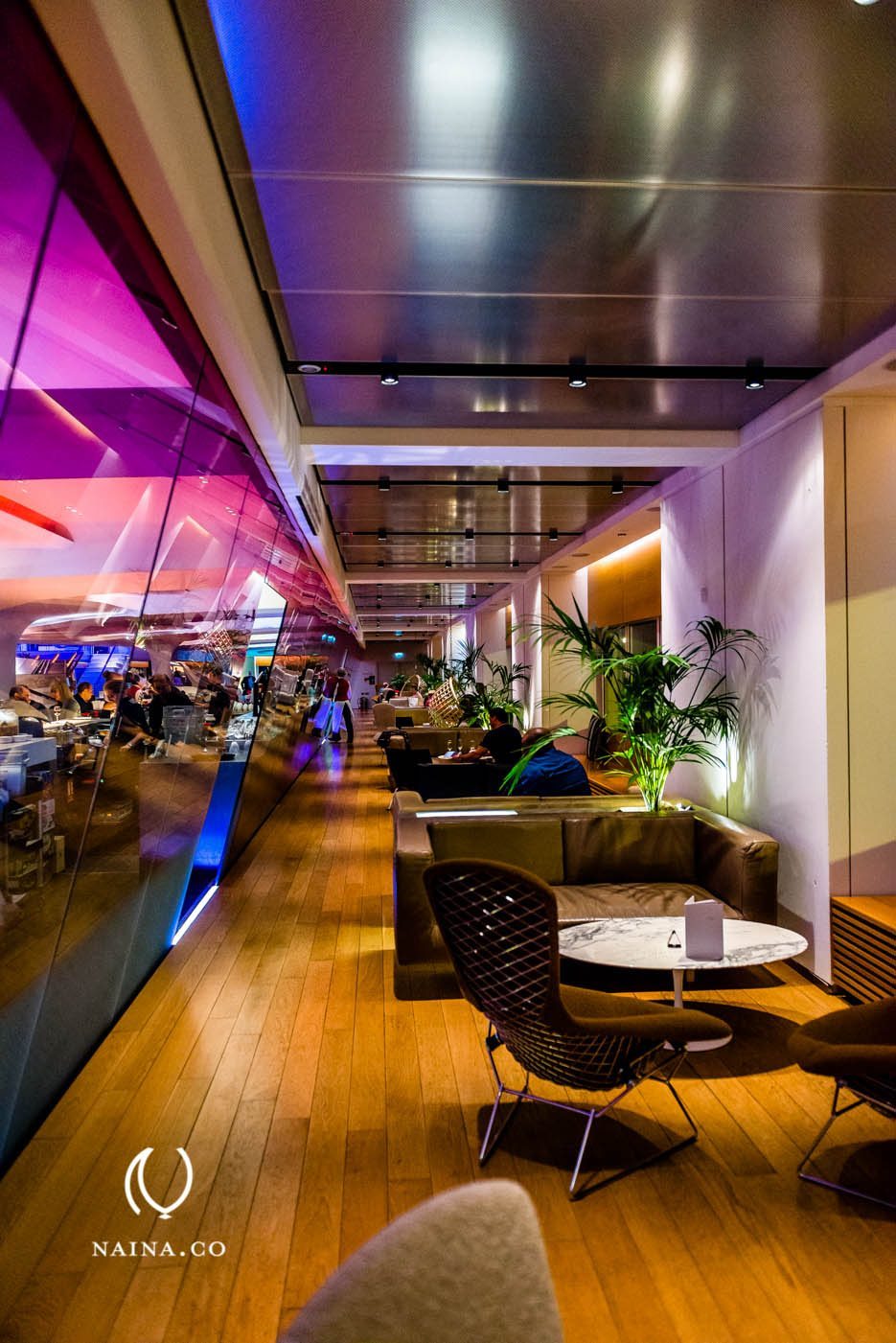 Many seating options – sofas, couches, chairs… I struggled to decide where I wanted to sit.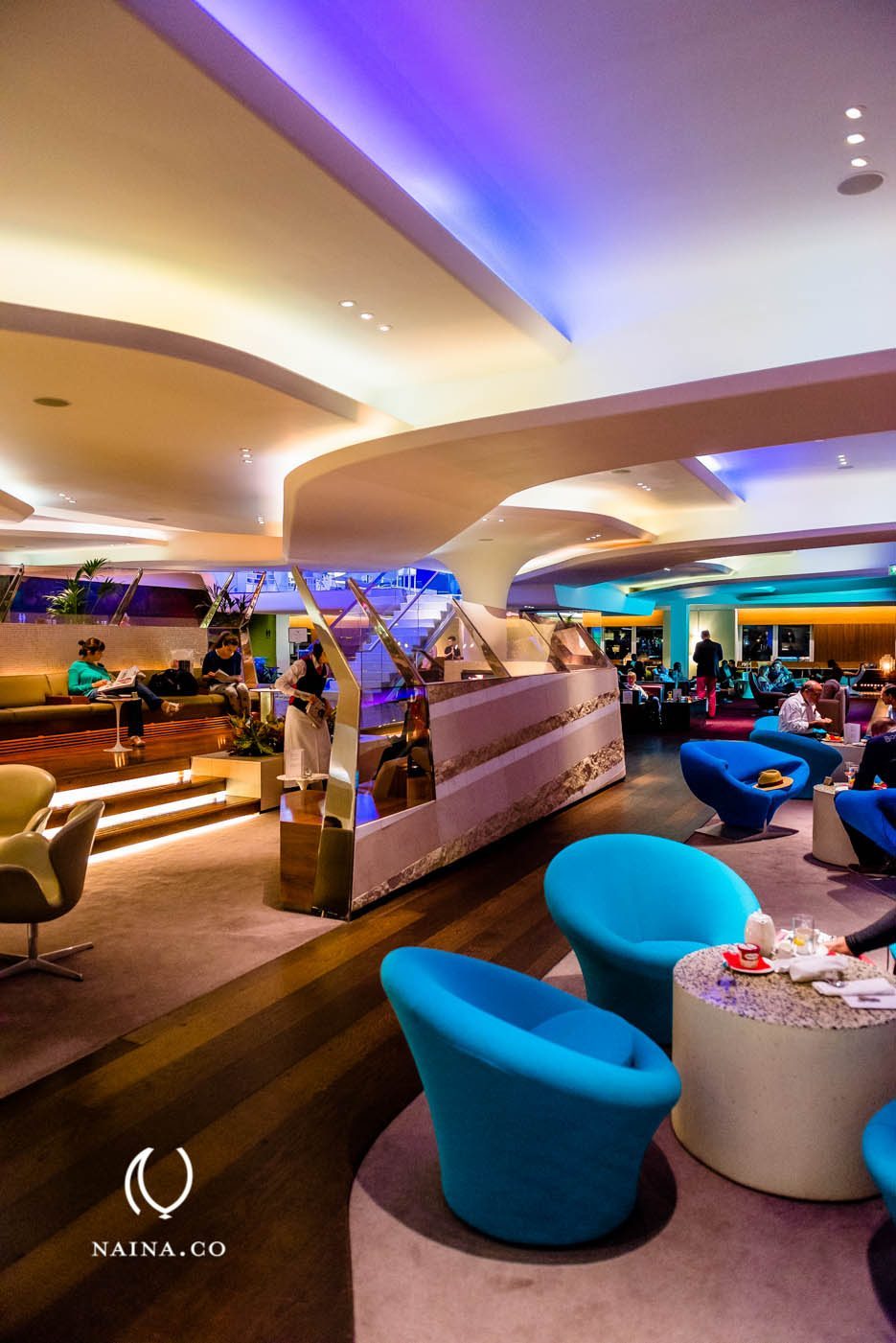 I spied a cane swing as well!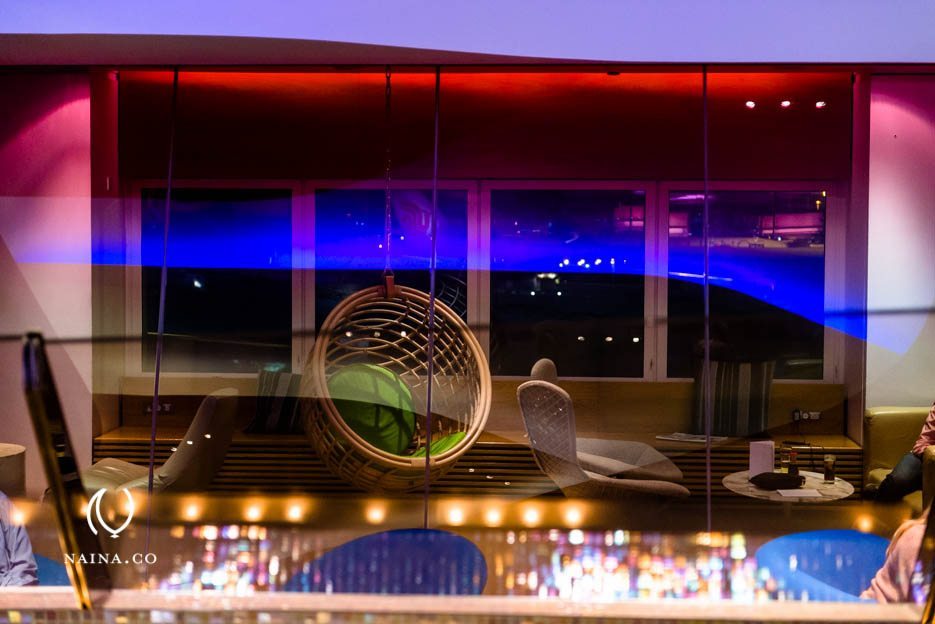 The Grey Goose bar after a flight of stairs up – with a decidedly "party" feel.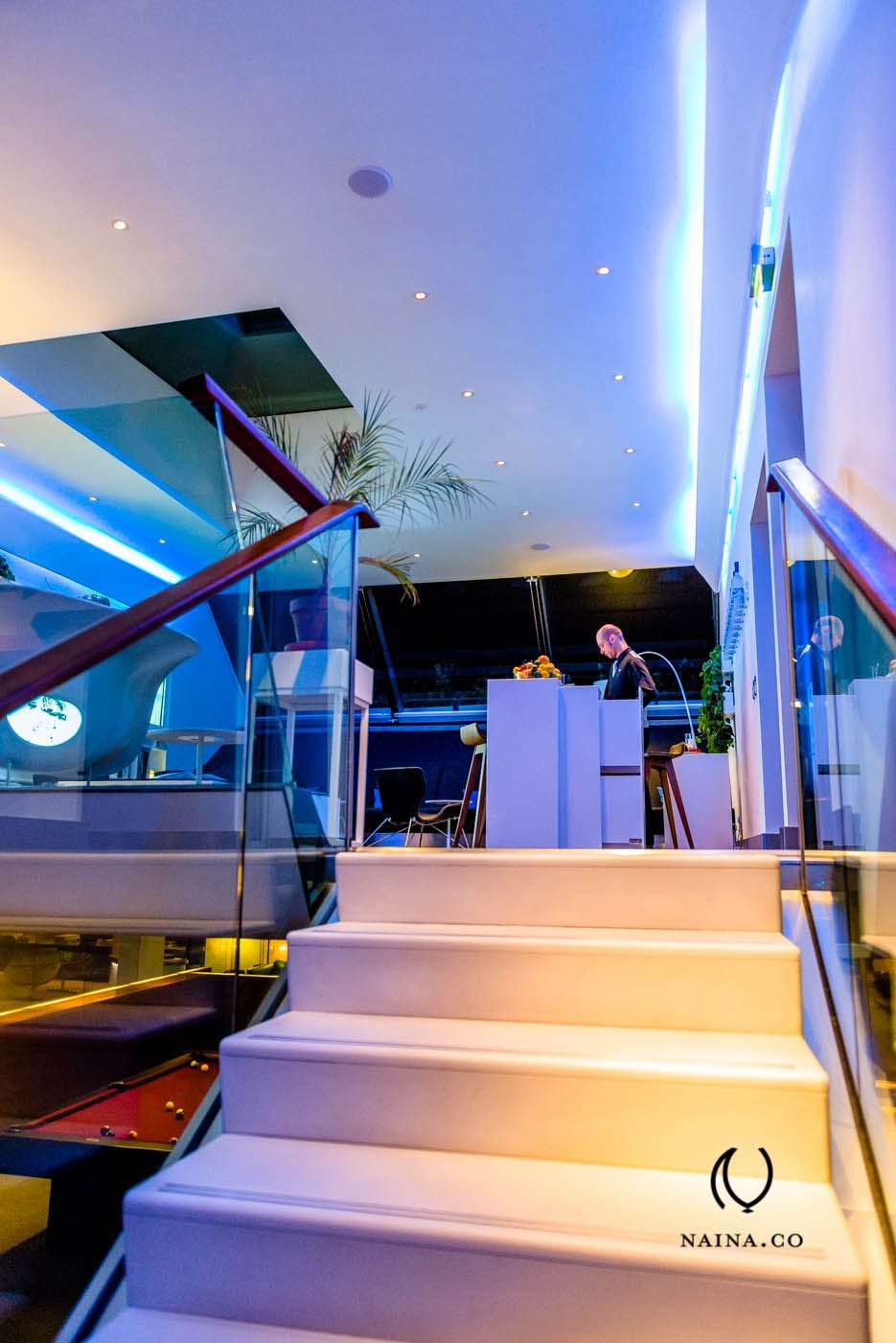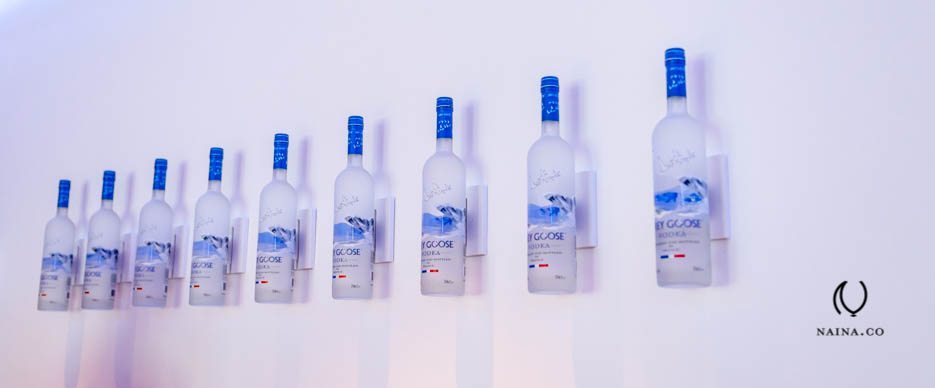 Lovely view from the terrace – probably not in use especially during the winters and late evenings.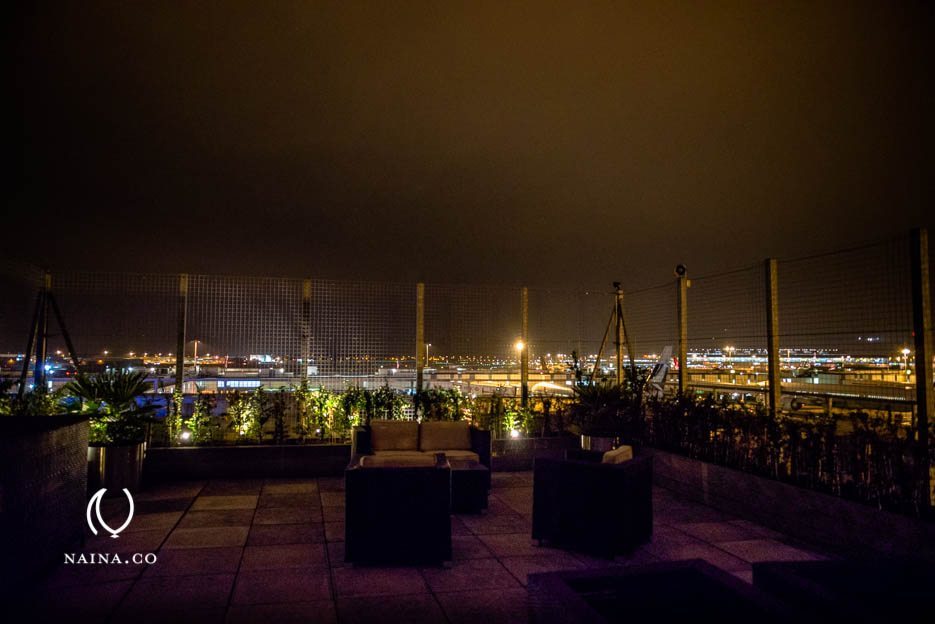 A well-stocked play area for little kids.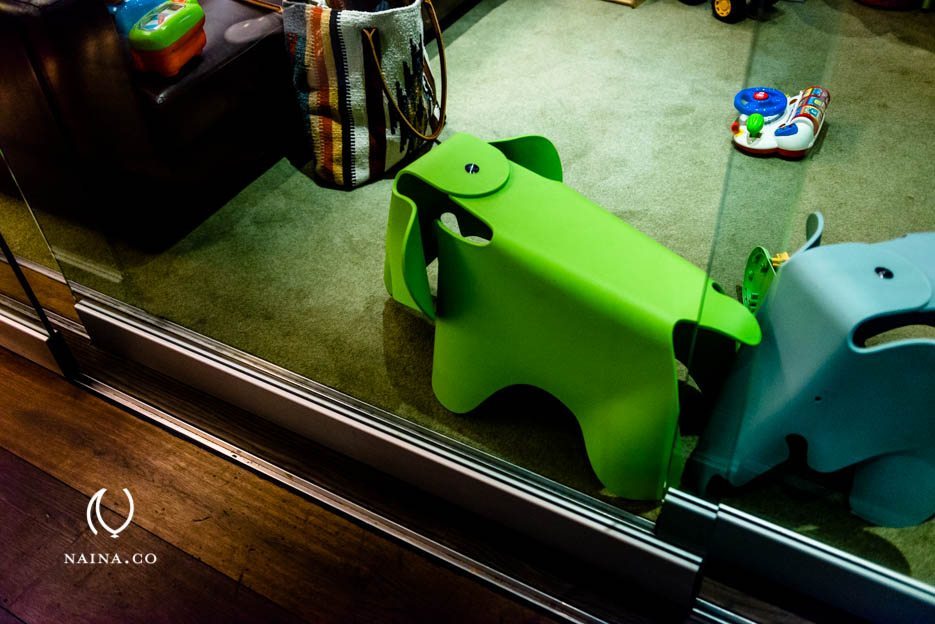 Temporary office space AND a pool table! Brilliant!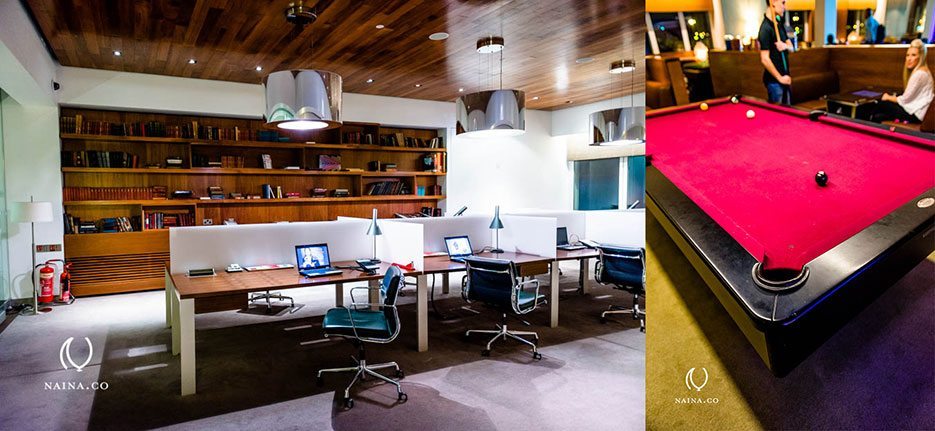 Cozy corners with plush seating.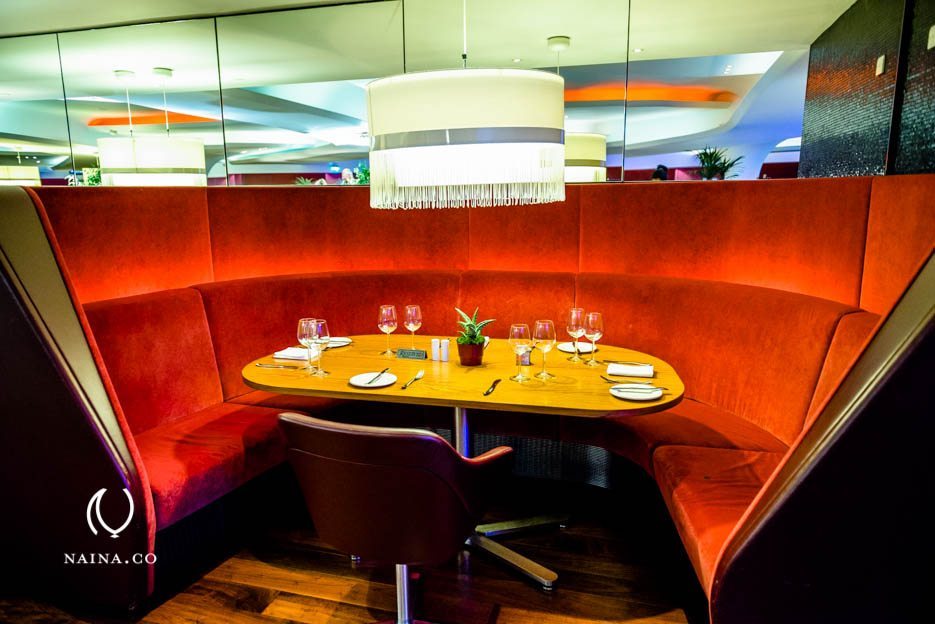 These two were my favorite details.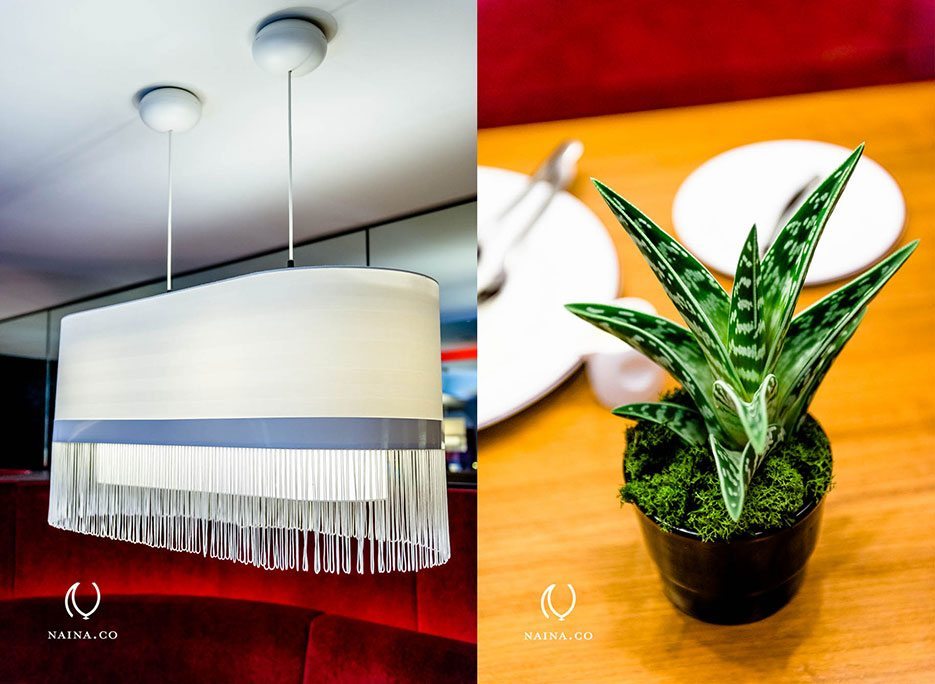 The self-service food counter. Loved the Salmon.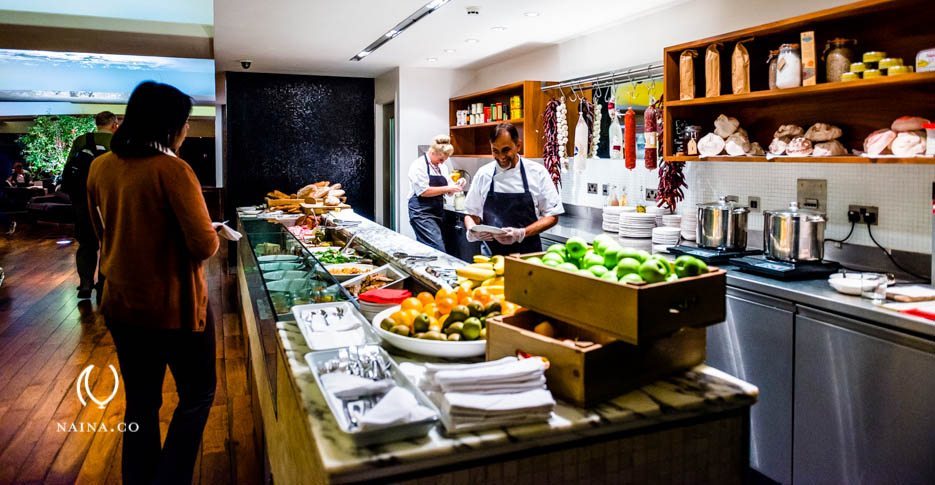 Lots of live, breathing green inside The Clubhouse.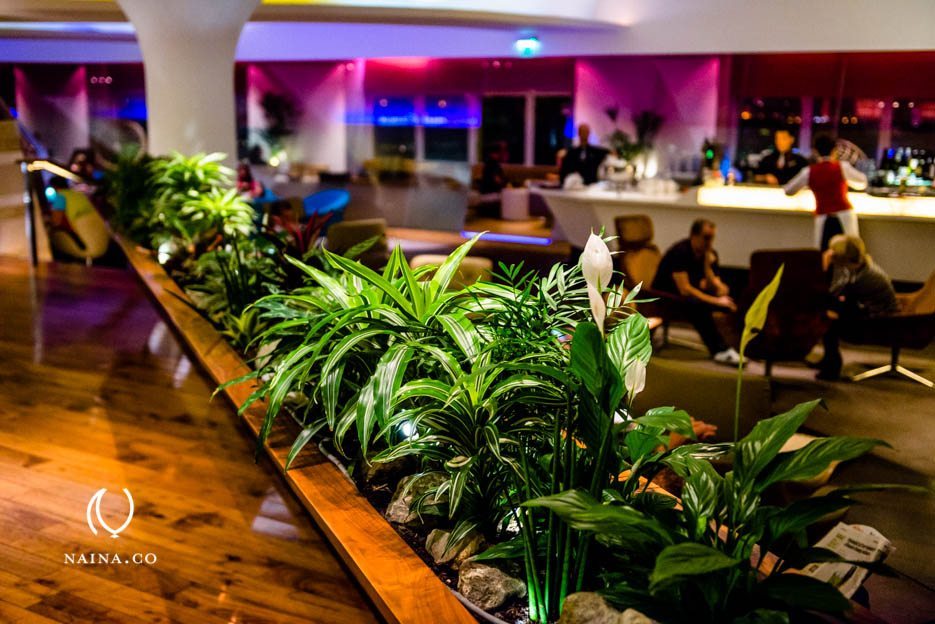 The back of the bar from where I sat.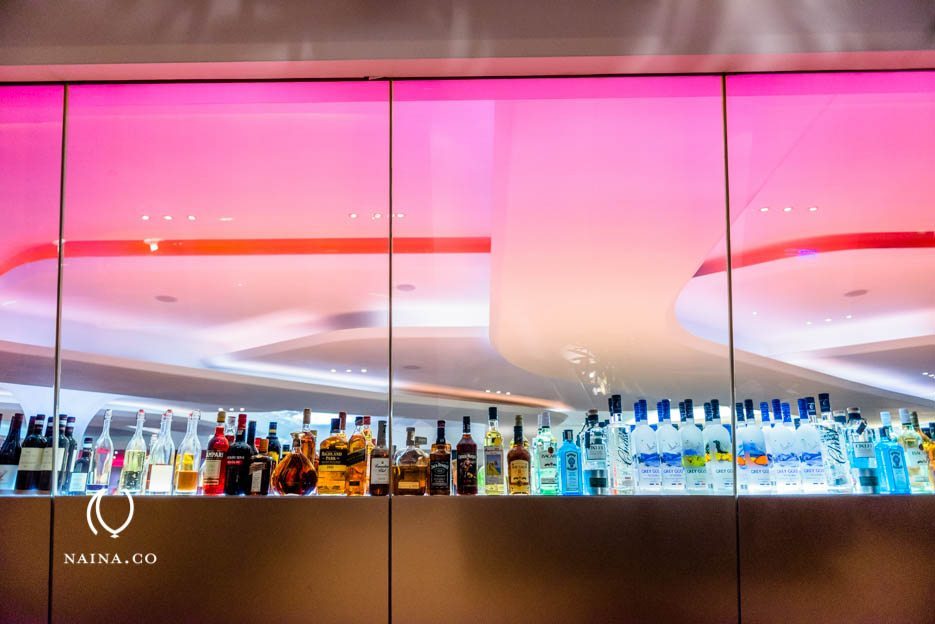 And finally the menu. I was spoilt for choice – beverages and food included.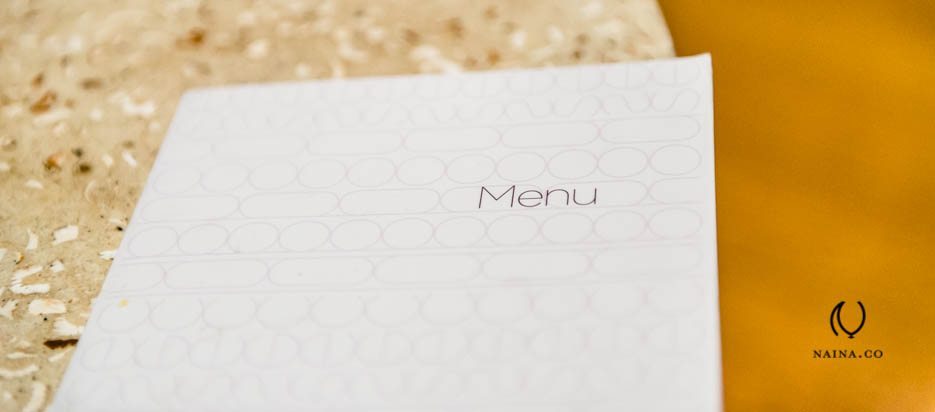 Pink wine and some chicken to start with.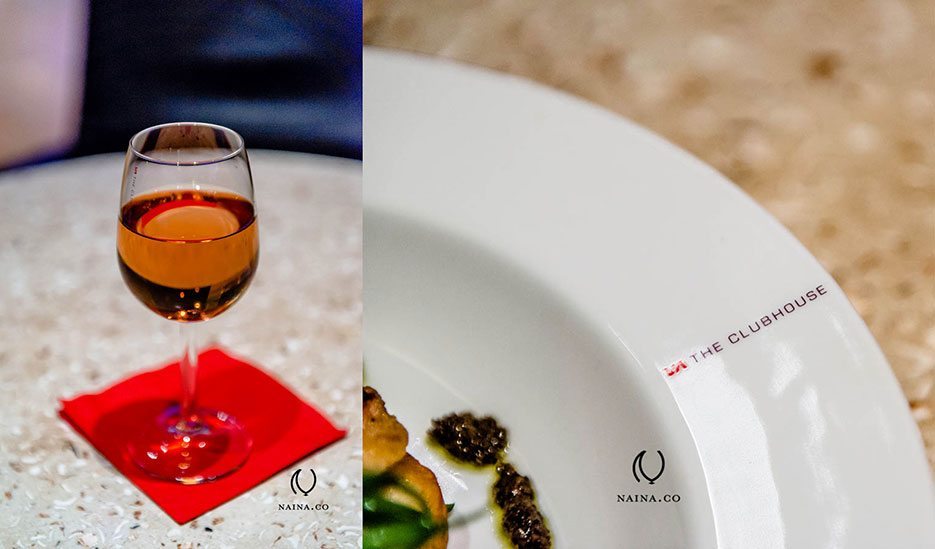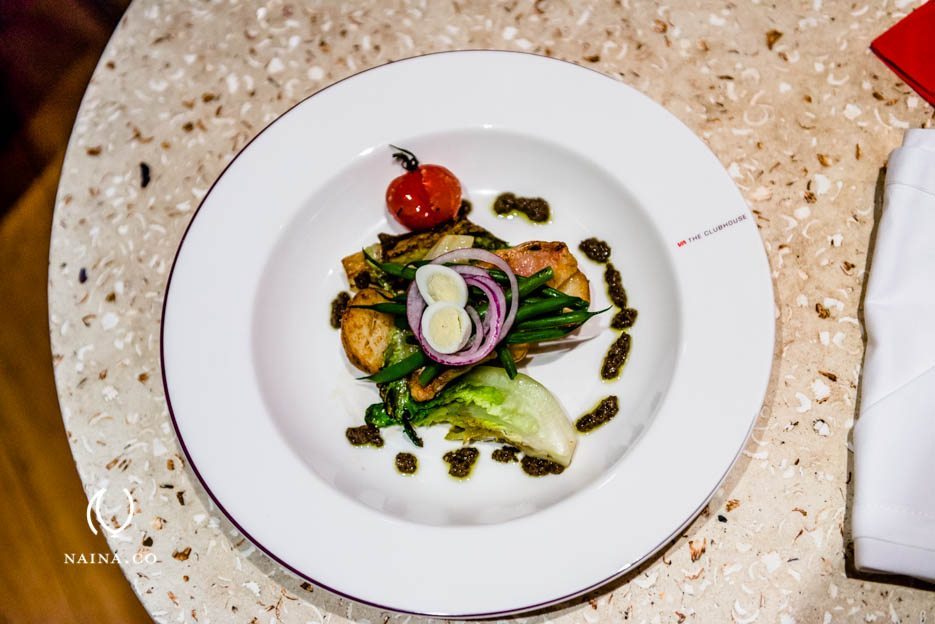 Monogrammed napkins. Elegant touch.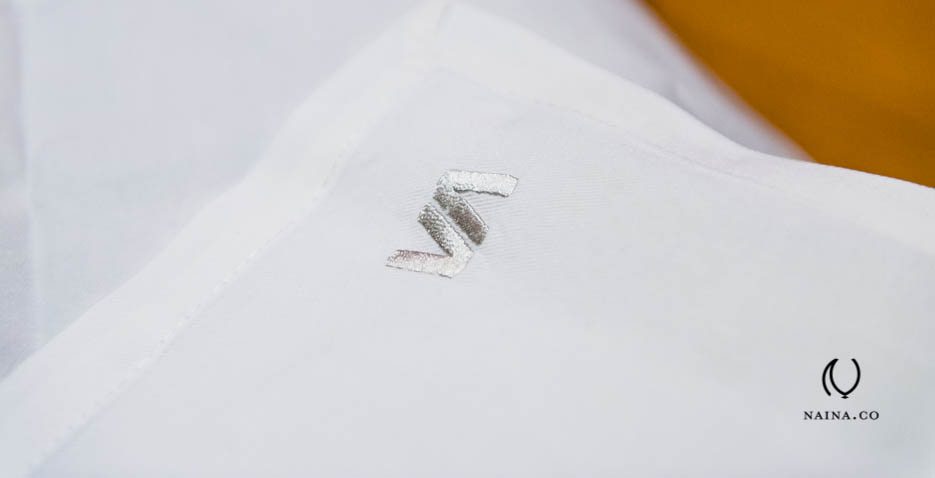 Salmon on the right and dessert on the left. Yumm!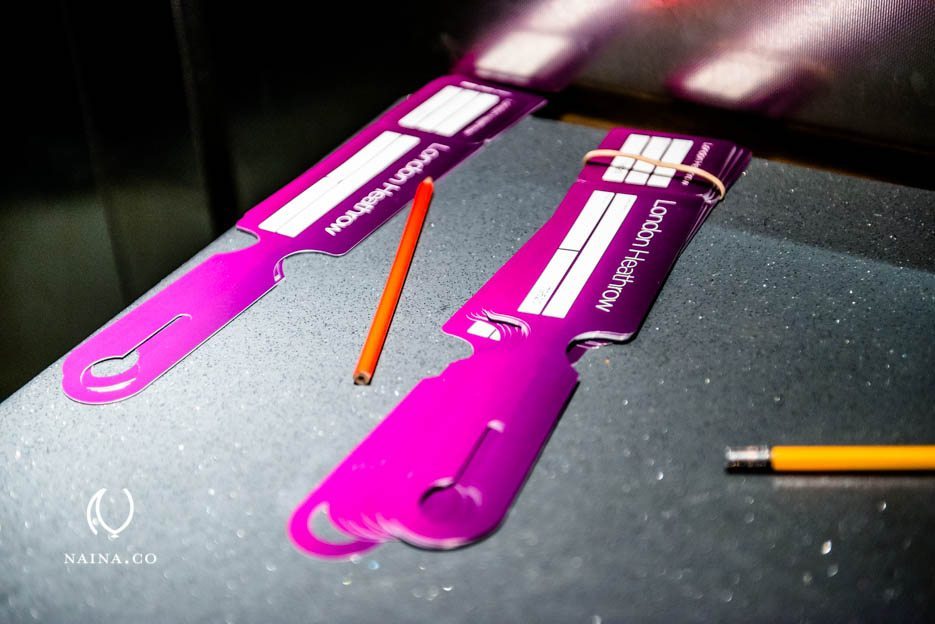 Special boarding for Premium Economy and passengers with Lounge access meant I could make my way to the boarding area lazily. I was on my spacious seat and the flight took off on time. I wish I could have stayed longer at The Clubhouse! Bye bye London! See you soon!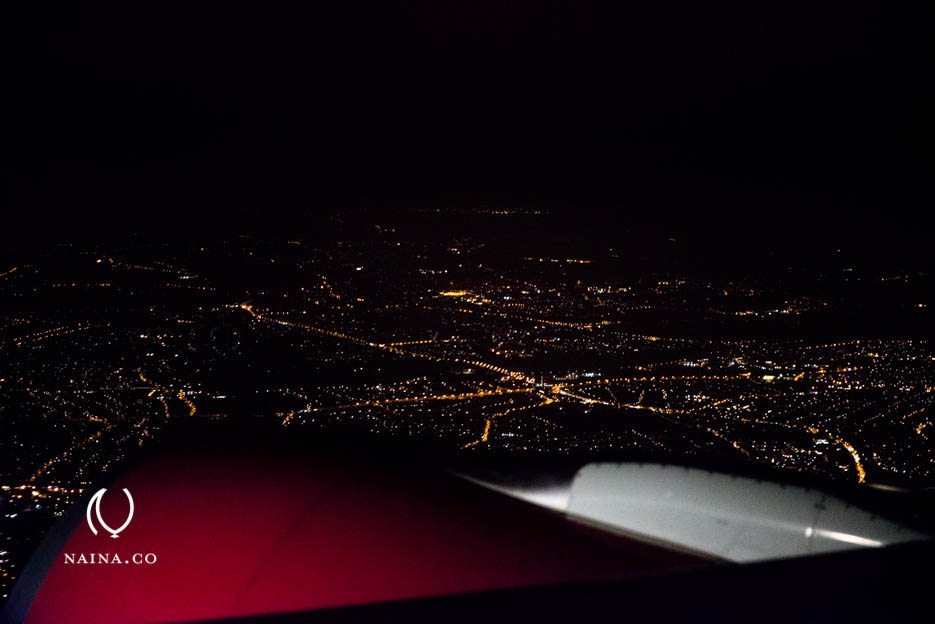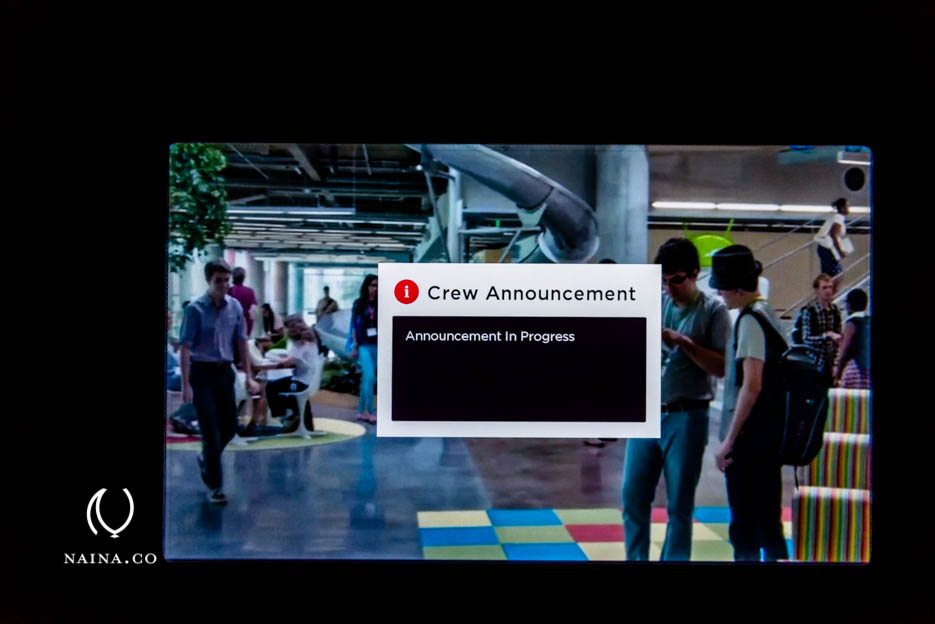 City-lights with the purple being reflected from inside the cabin.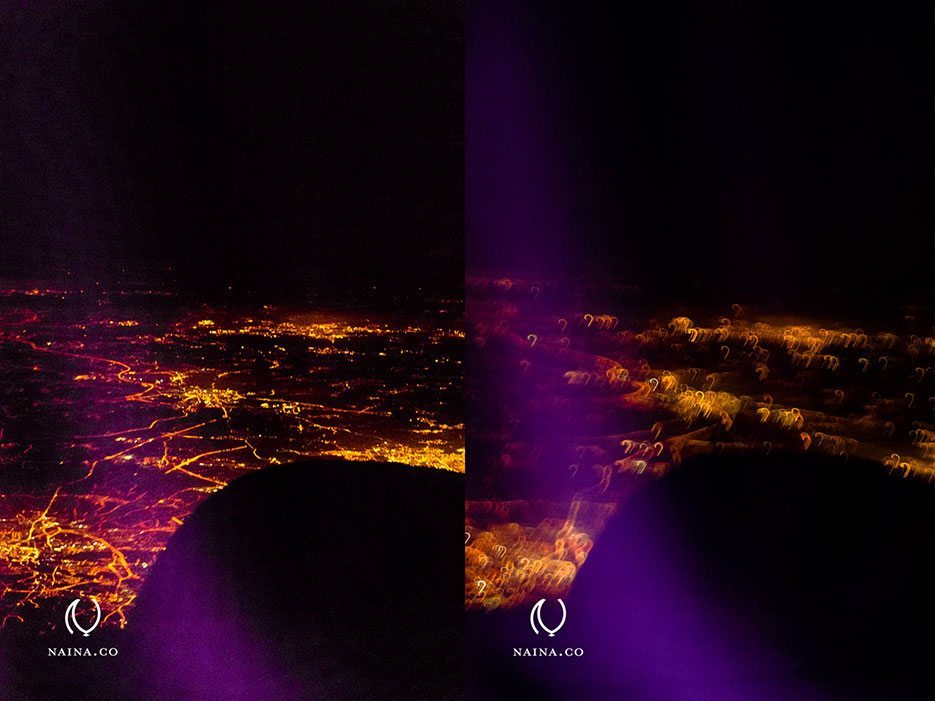 Reflected light of the city as we move farther away. The next few images are of the sky as it changed color till I reached New Delhi.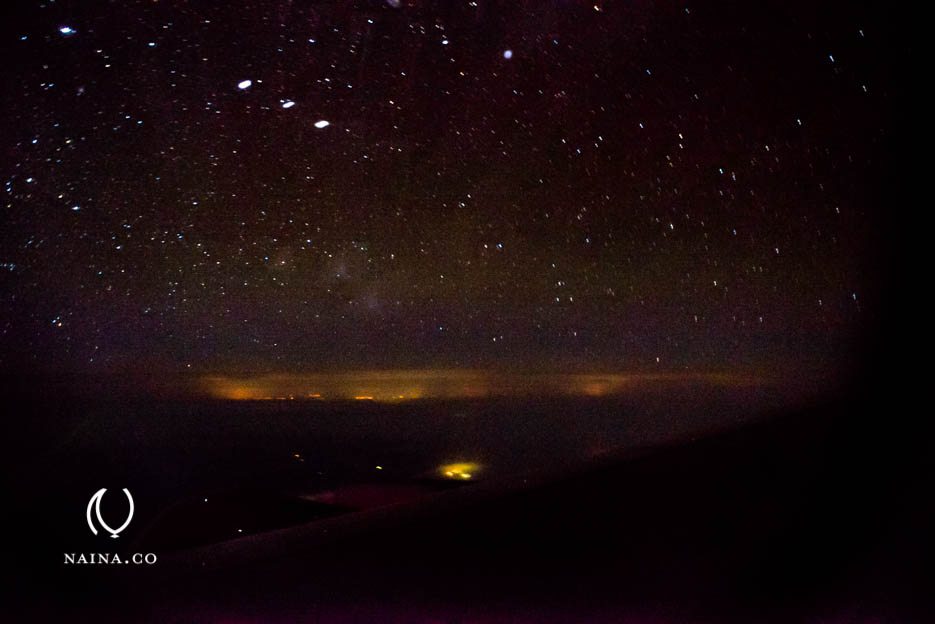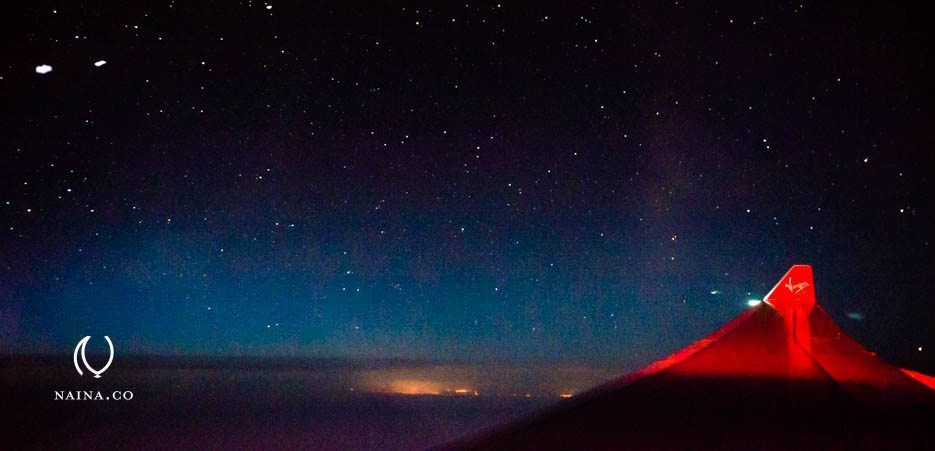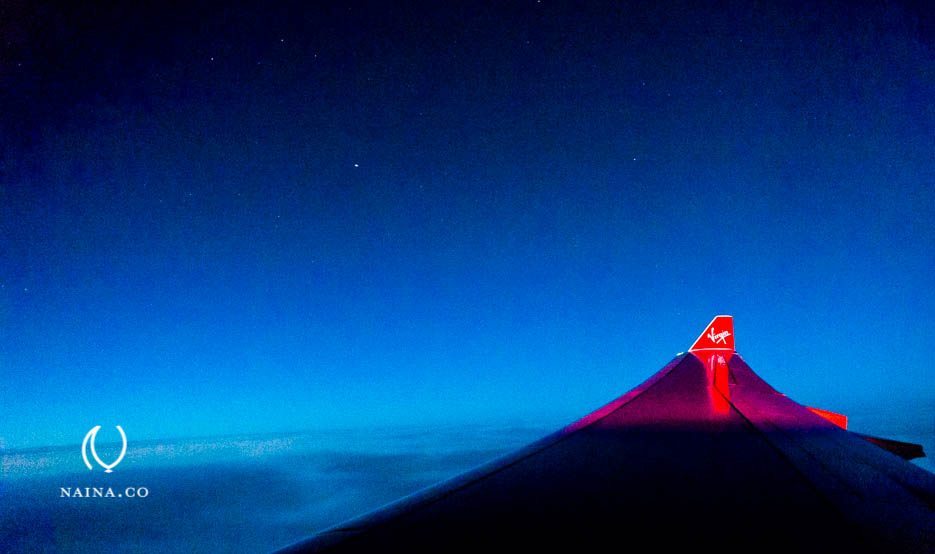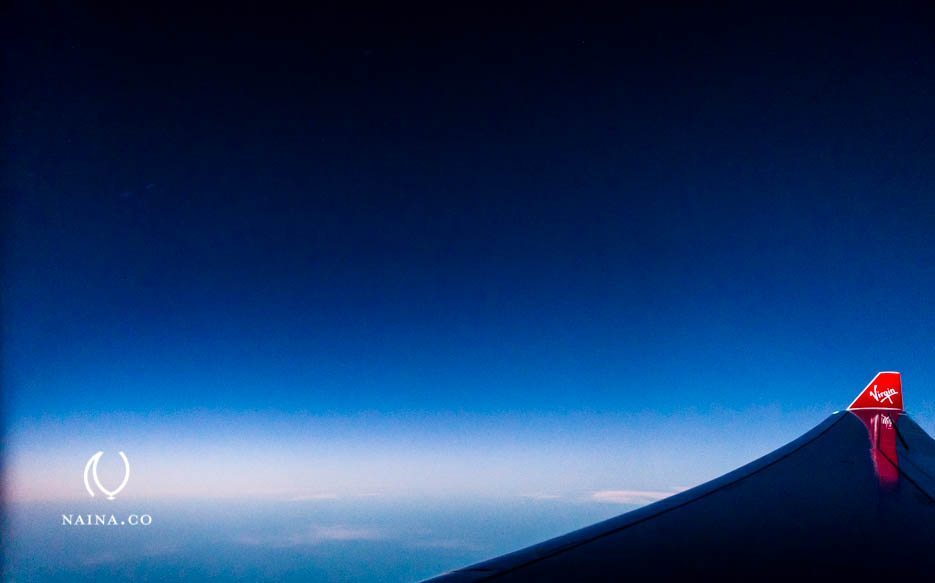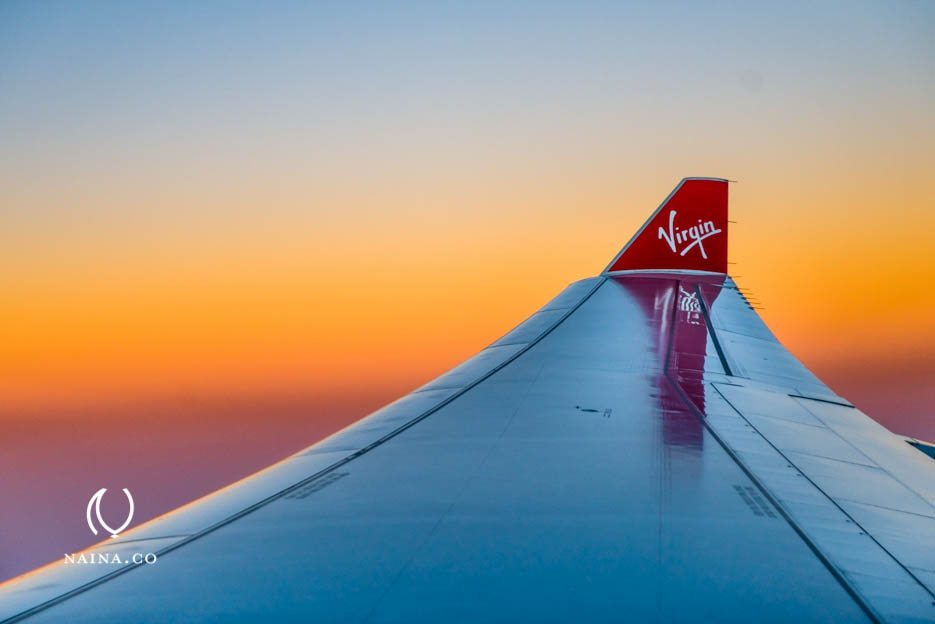 This one above? My favorite picture. Almost good enough to get a print. Such stunning colors.
Thank you Virgin Atlantic. You were REALLY good to me. Kanika and Bhakti… you ROCK! The return flight was decidedly better than the flight from Delhi to London – more because I think I was really excited to be going back home after a whole month of missing the family! Virgin brought me home!