Well quite literally. An apple covered in gold. Beautifully-grained canvas, printed, stretched over a square Deodar wood frame, ready to hang and adorn the walls of someone's beautiful home. There's something about the festive season in India that brings out the bling in everyone. While I'm not "into" bling, I am keen on re-interpretations and photography. Technology and mobile enthusiasts have been going gaga over the newly released iPhone 6s and I have already seen a couple of Gold devices being used in real life. I got thinking about how I could interpret this into something that would produce a new print for my print store. Et Voila!
Eve & Adam ate that fated Apple and it it fabled to be have been a boon as far as human life on Earth is concerned – at least in my opinion. ( Again, I'm not religious, but I do love a good story. ) The Apple has such a bad reputation because of this one story and on the other hand Steve Job's Apple has had quite a good run. ( If the "bendgate" story can be used to put a positive spin by them somehow. )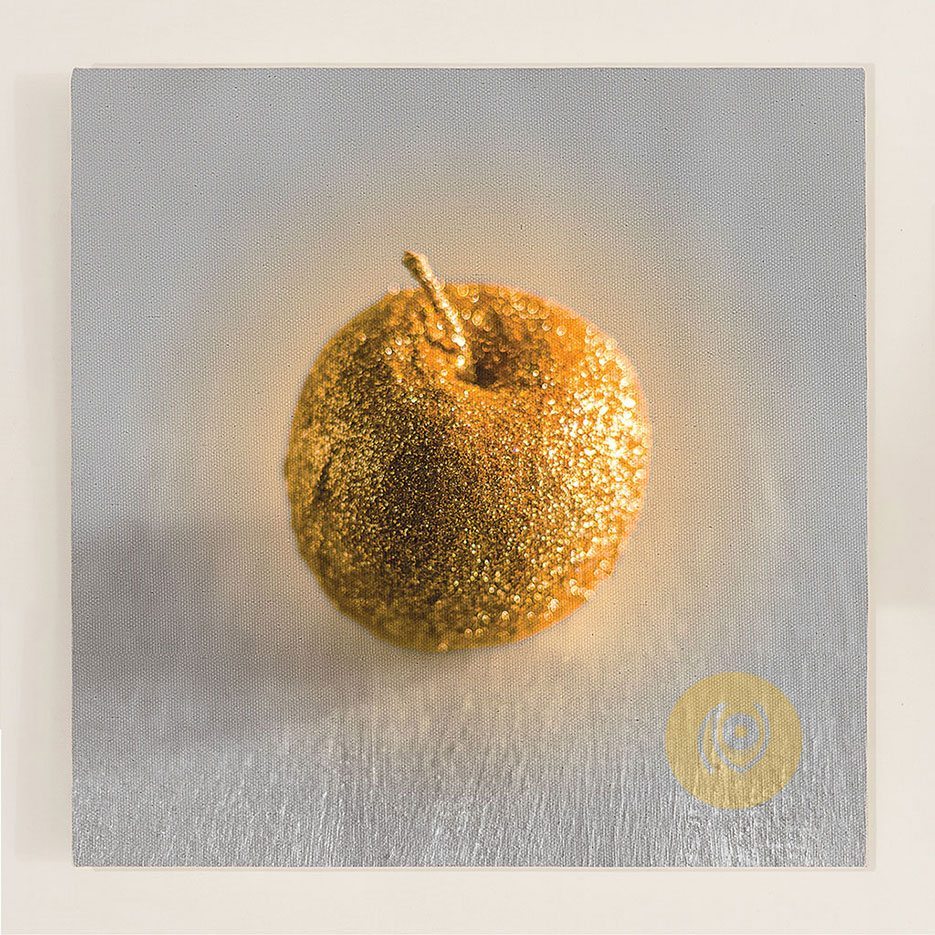 Three prints in the Apple In Gold series and you could get all three to hang next to eachother in a symmetrical / asymmetrical formation. The square prints on my Art Store come in three sizes currently. 12 x 12 inches ( for INR 6,200 ), 24 x 24 inches ( for INR 12,600 ) and 40 x 40 inches ( for INR 28,600 ). The 40 inches print is also signed and numbered and has a limited run of 25 prints only. i.e. there will only ever be 25 prints of any of the 40 x 40 inch prints.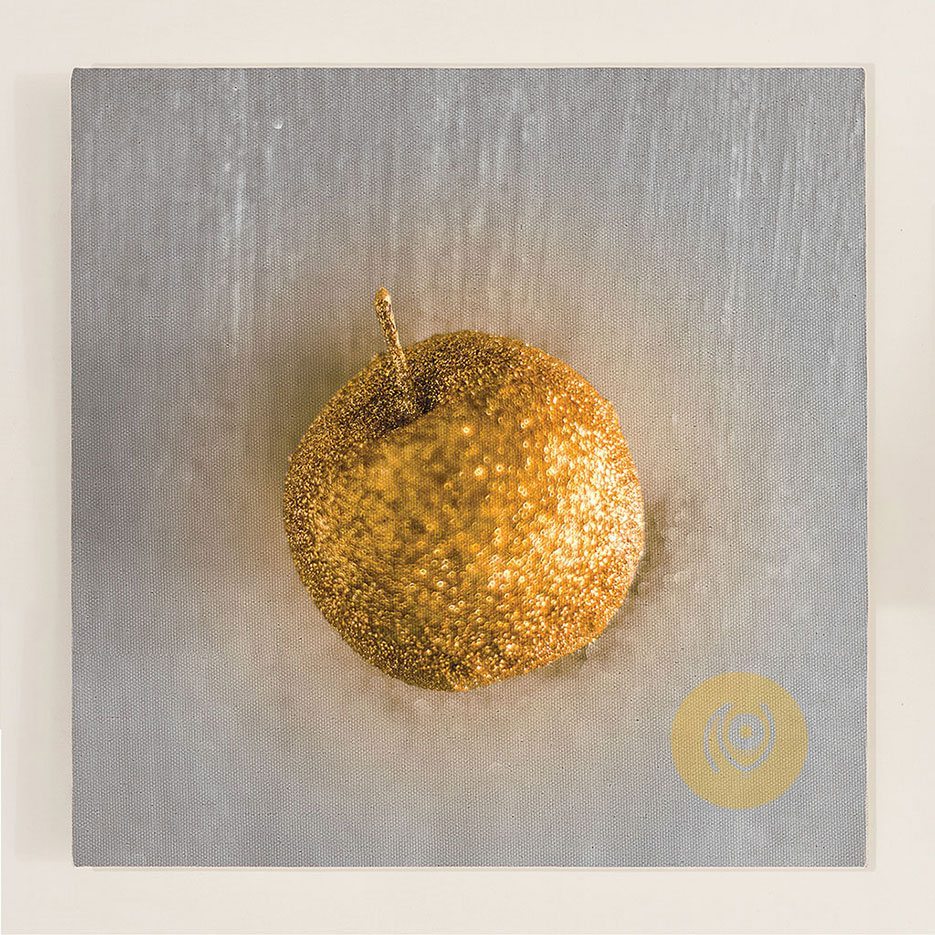 The 12 x 12 inch prints could also make for beautiful art that you can gift to close friends and / or family. Since there's the element of "bling" in this, it might be a good idea to present it as a gift when you're wishing someone prosperity and wealth. Good for welcoming Goddess Lakshmi too – during Diwali season. Larger pieces of art require more dedicated space and might catch the person receiving the gift a little off-guard unless you know exactly what kind of space they have. Smaller pieces are much easier to accommodate. If you're looking to help someone build a wall of art, you could recommend they start with one key central piece that is also larger than the others and then acquire smaller prints around it. Keeping color tones and conceptual themes in mind would also be a great way to build the collection.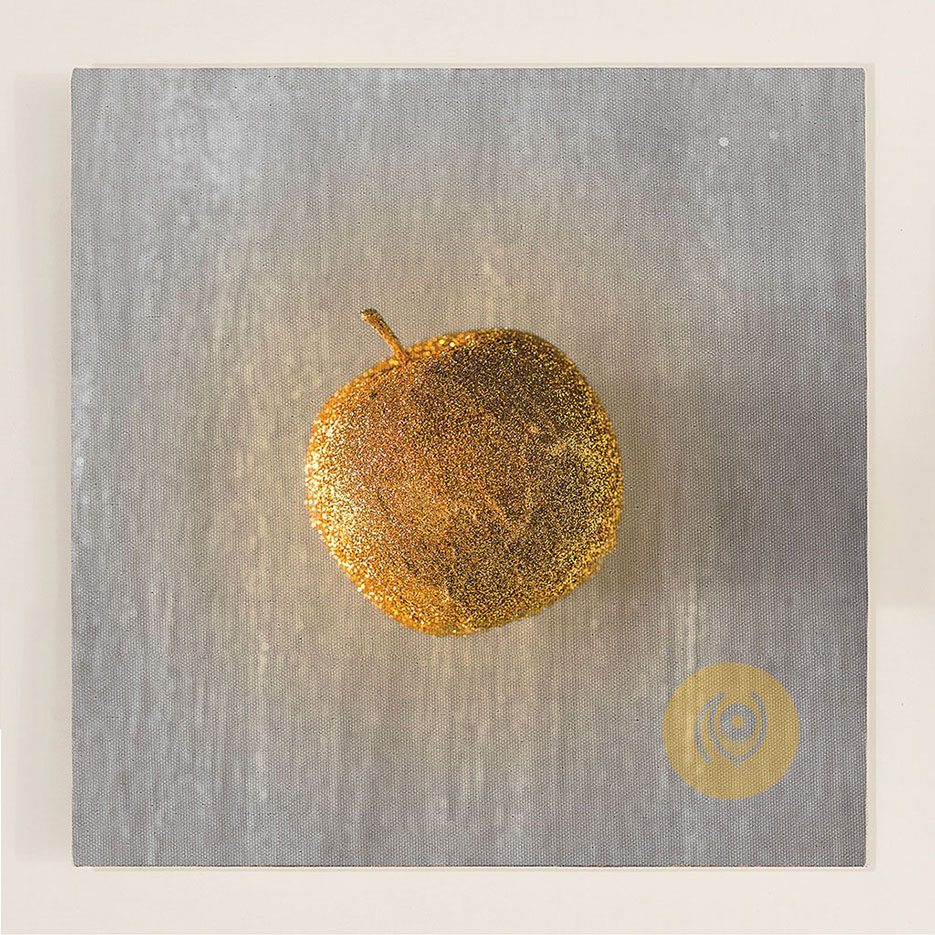 There are quite a few permutations and combinations in how you can combine three prints in a series. For example, you could get one print in the 24 x 24 inches size and the other two could be in the 12 x 12 inches size and you could arrange them on your wall accordingly. Of course, I am always available if you need any customizations in terms of size / wall bundles ( where if you order more than two prints, I can provide a slight lower price in terms of economies of scale ). Please feel free to write to us on [email protected] with any questions or queries.
The Online store accepts payments via NetBanking, Debit and Credit Cards and Shopify is continually adding new options to make life easier for customers as well as seller. And of course PayUMoney, which is the payment gateway that my online Art Print store uses, has made life a whole lot easier. If you an entrepreneur and want to sell your creations online, do check out PayUMoney. It is literally the most painless option available that will enable you to accept online payment in a snap. I will be happy to connect you to someone directly at PayUMoney, if you'd be interested in that.
( Of course, the actual prints don't have watermarks on them as you can see on the Store. And there's a ton of prints on the store in so many categories : there's nature / green, lots of travel, Ladakh, rusty and rotten things in the Abstract collection, and I am continuously adding new photographs weekly – sometimes even daily. )