The yellow piping around the collar adds a bit of sunshine in my head.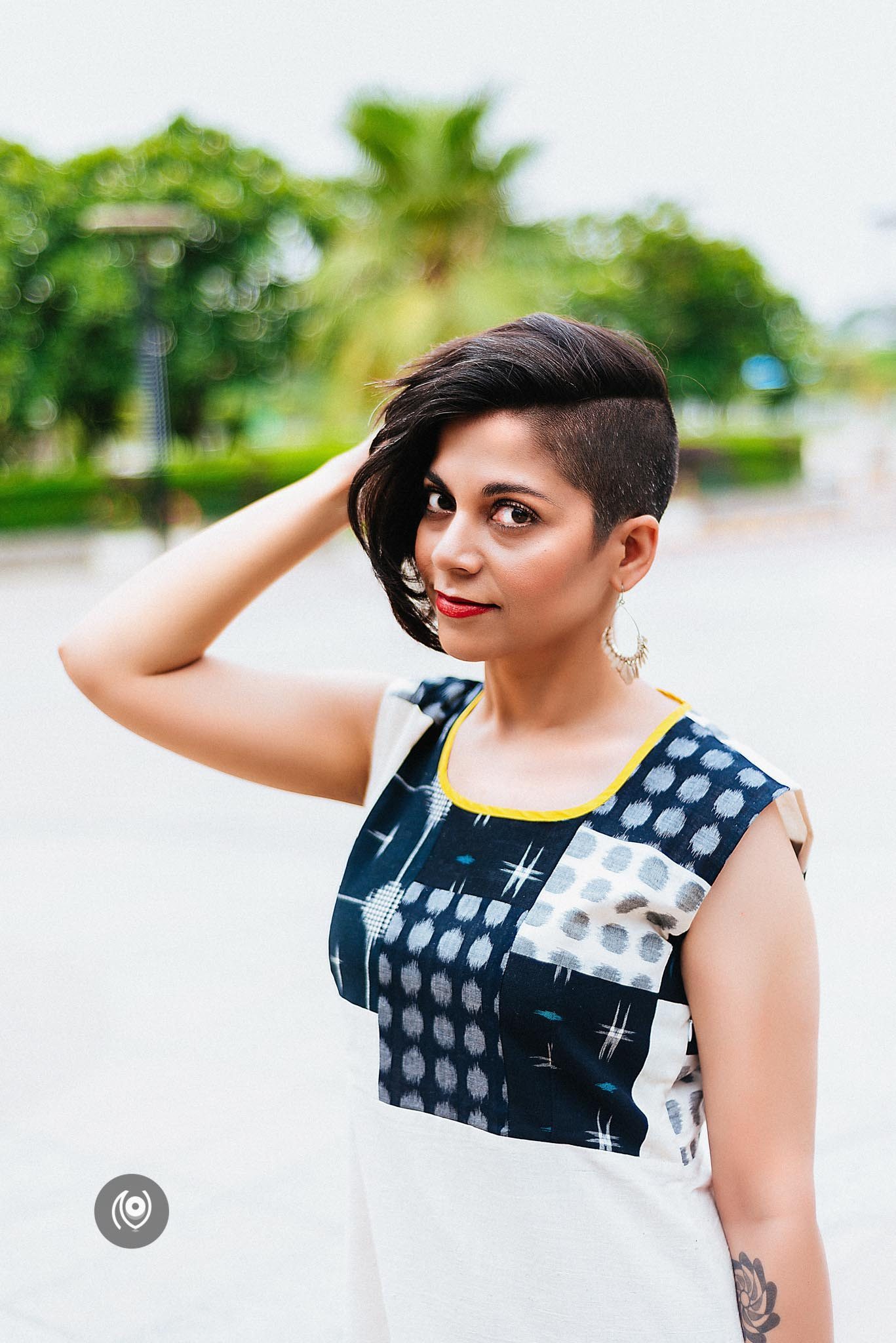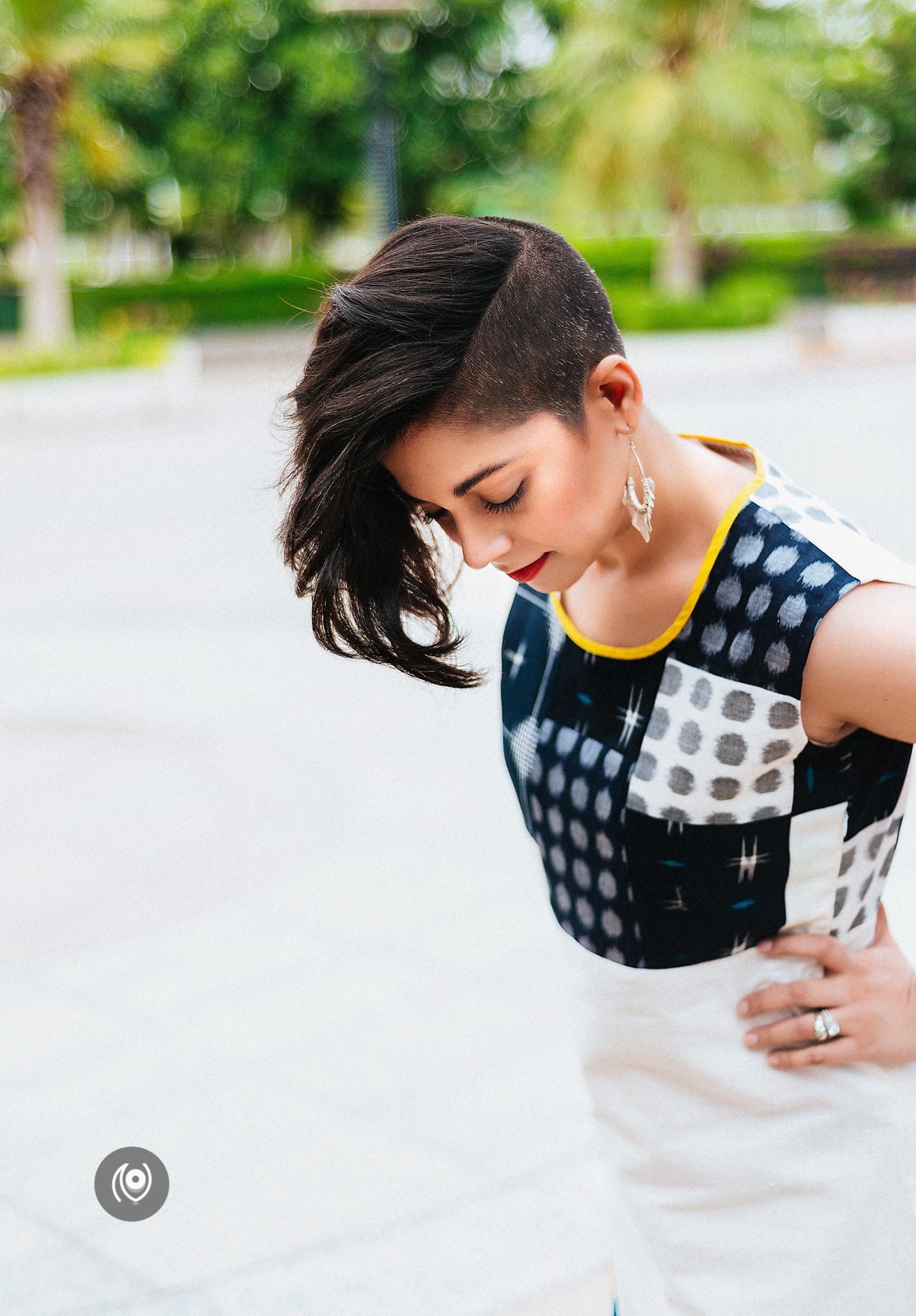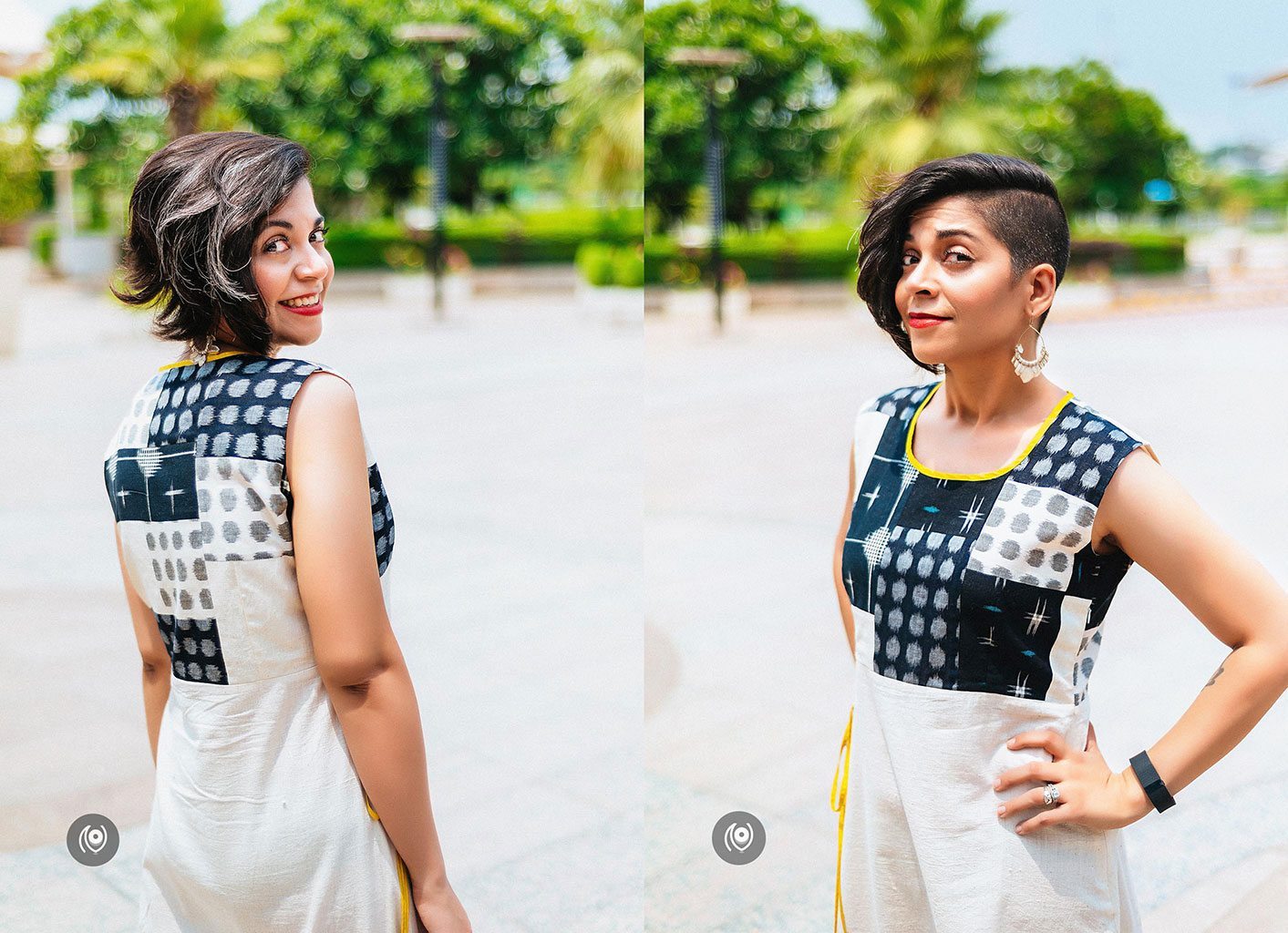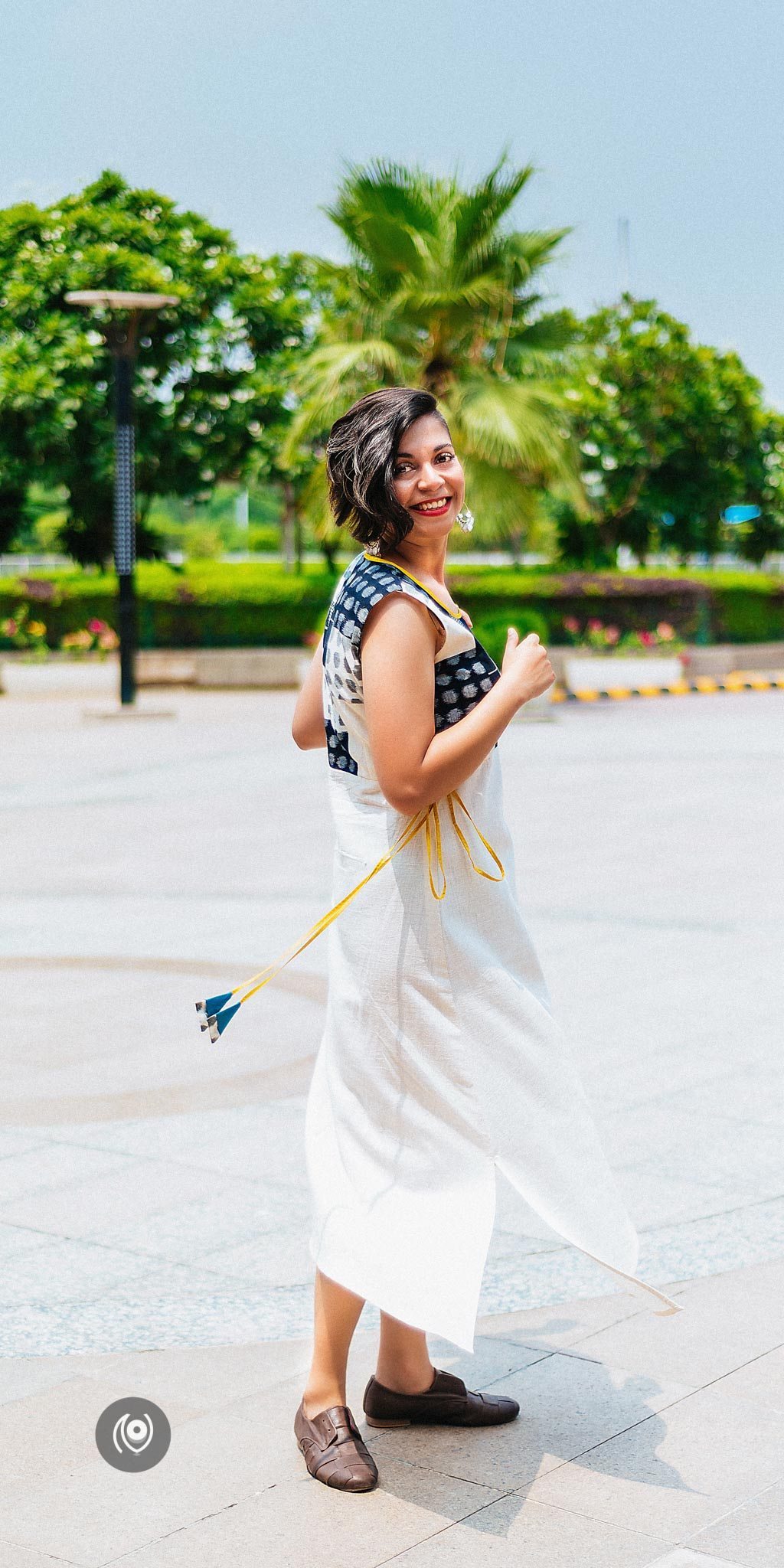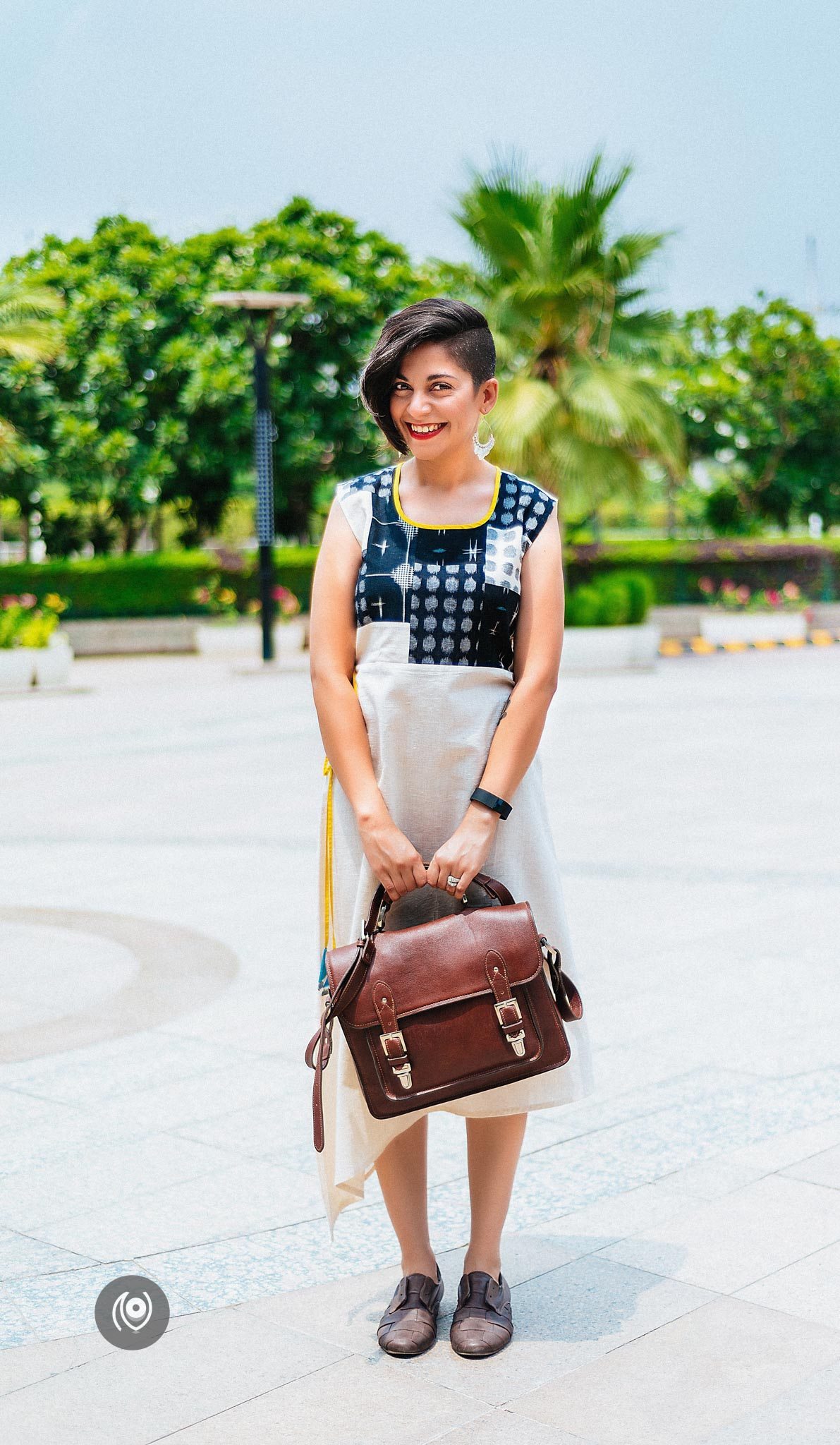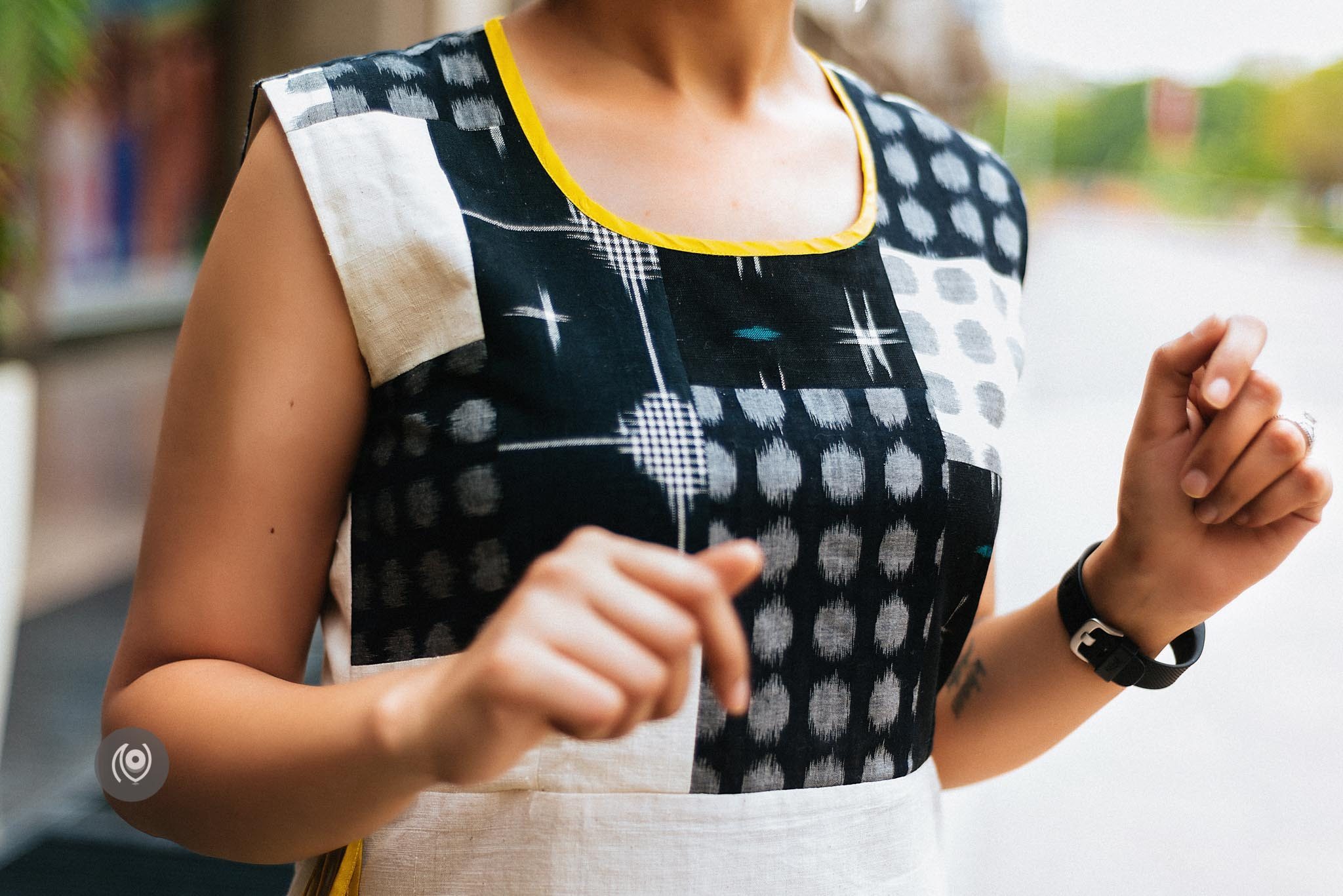 The Meraki Project by Sonali Pamnani : Website | Facebook | Instagram ( Thank you for the beautiful dress Sonali! It is beautiful and comfortable. I feel great wearing an Indian artist's work that is hand crafted and has handwoven fabric. I wore this on the first day photographing #EyesForStreetStyle for Select City Walk! It served me well for all the 4-5 hours I was shooting as well as the other couple of hours while I relaxed with friends. Note : the drawstring around the waist cannot be used to cinch it around the wait – it is only an ornamental attachment on the side – and I love it! ) I've used a Meraki clutch in the 39th Edition of #CoverUp as well.
Shoes were purchased many months ago from the Nappa Dori store at Hauz Khas Village – another Indian designer doing beautiful work with leather and Ikat. The shoes have laces but I wear them with and without them depending on what I'm wearing them with or how lazy I'm feeling. Previous Nappa Dori stories on Naina.co
The leather bag is The Brooklyn by ONA Bags and I use it to carry my photography gear. On this day, it held the Nikon D810 with the 70-200mm f2.8 lens and the D800 with the 50mm f1.8 lens, assortment of memory cards and camera batteries alongwith my wallet, sunglasses and keys. It had a lot of space left over still. I can usually carry my Nikon D810 with the 24-70mm f2.8 lens attached + the 70-200 lens + one speedlight and there's room for the wallet and keys and batteries as well. It is a beautiful leather bag that works well with semi- formal and formal wear when I'm photographing for client assignments. Previous ONS Bags stories on Naina.co
Above photographs by Akanksha Redhu. The ones below by me.