This Reunion happens every four years. It's nice to see all the retired oldies and to see my parents enjoying the nostalgia. Even though the drive from Gurgaon to Ranikhet can be gruelling for the parents, they are always game to go see their friends whenever they get a chance.  Which is where I come in – backup chauffeur. I enjoy it, thankfully. This is more a family album – a chronological set of photographs from the morning of the 25th of October till the night of 27th of October 2015. Of course we visit Ranikhet otherwise also because of the Kumaon Regimental Center and my Dad's unit is 13 Kumaon.
All stories from Ranikhet on Naina.co
25th October morning, driving from Gurgaon to Noida ( to pick me up ) to Ranikhet – stopped for a break inside Jim Corbett Park.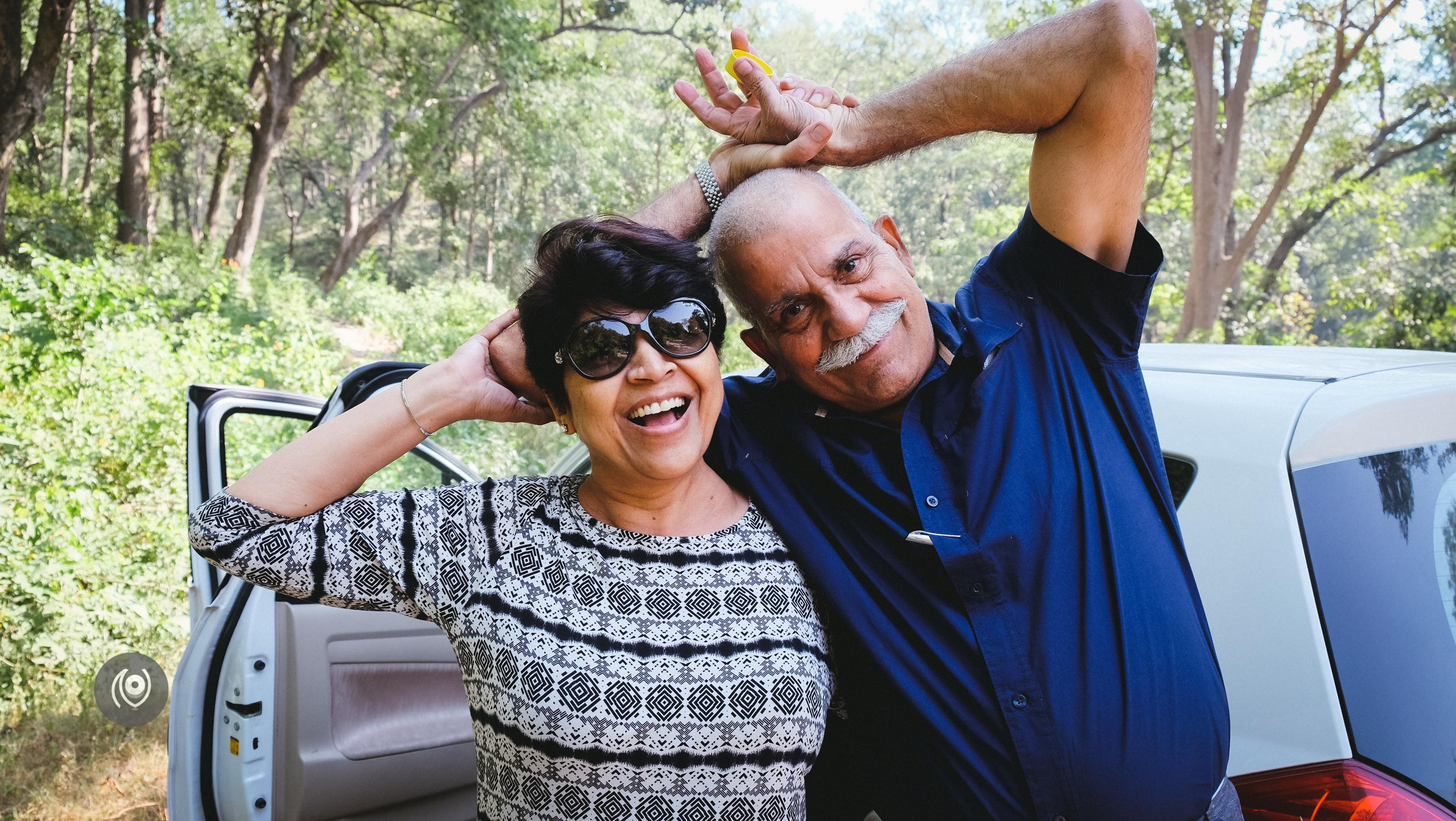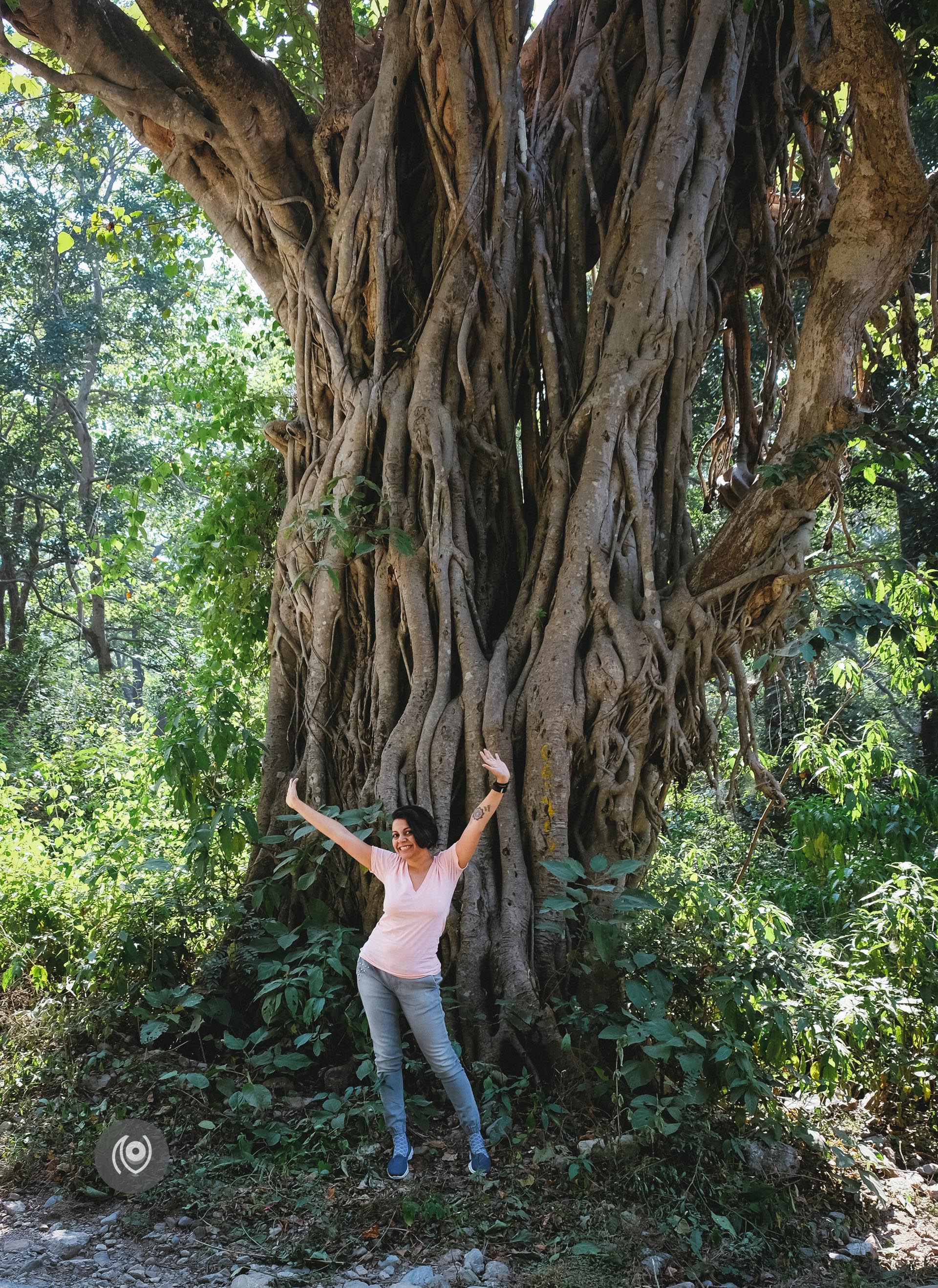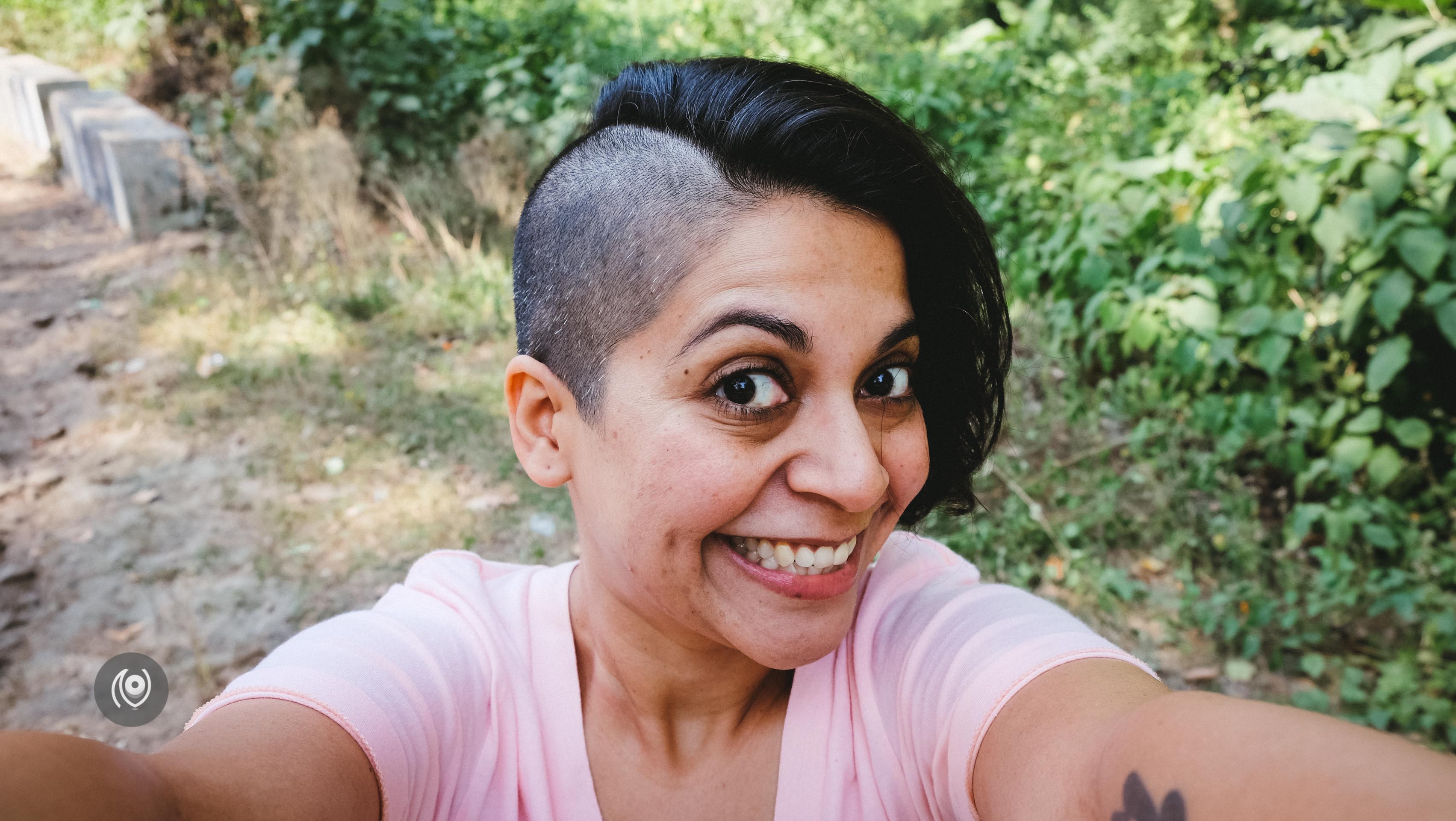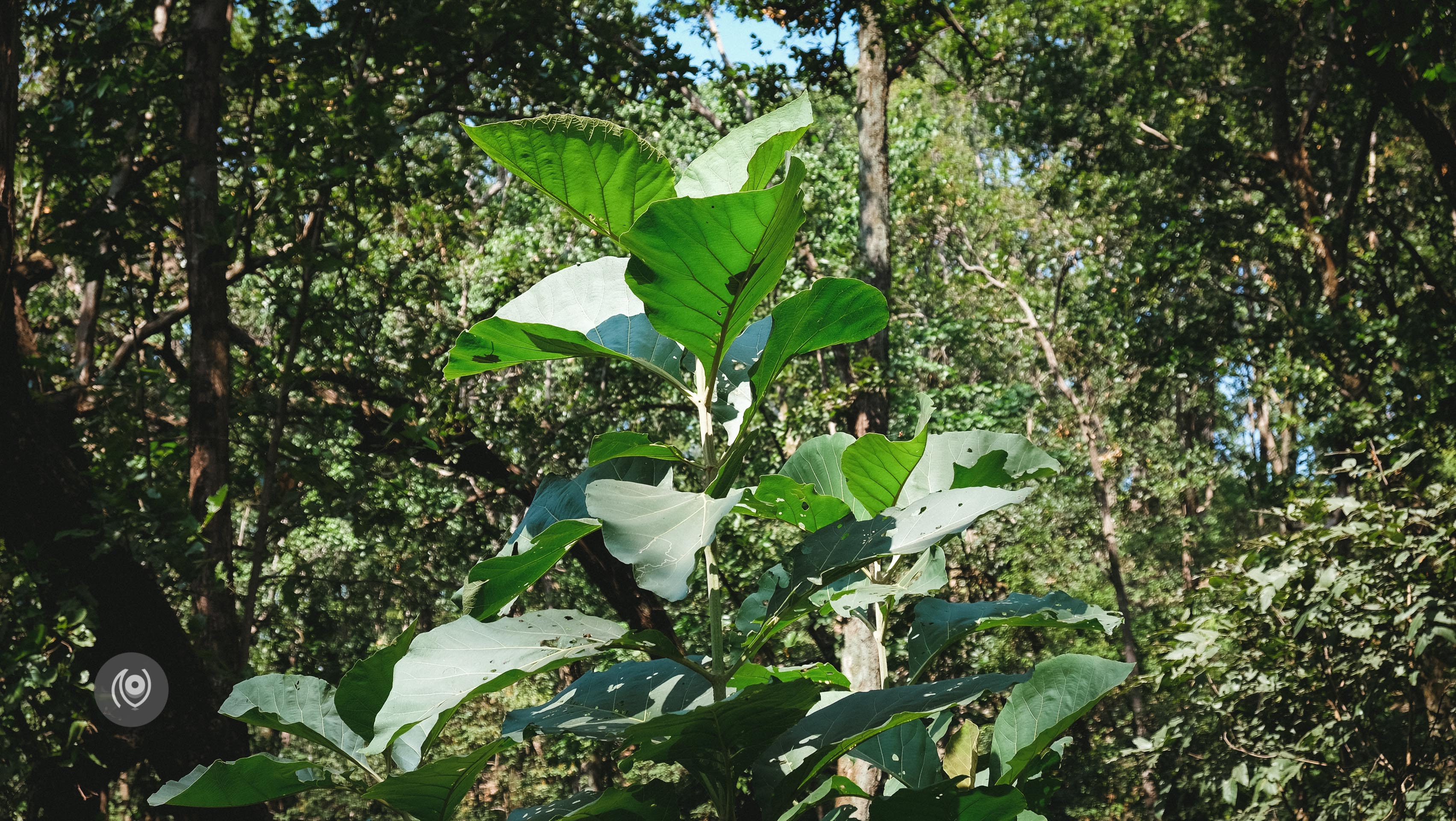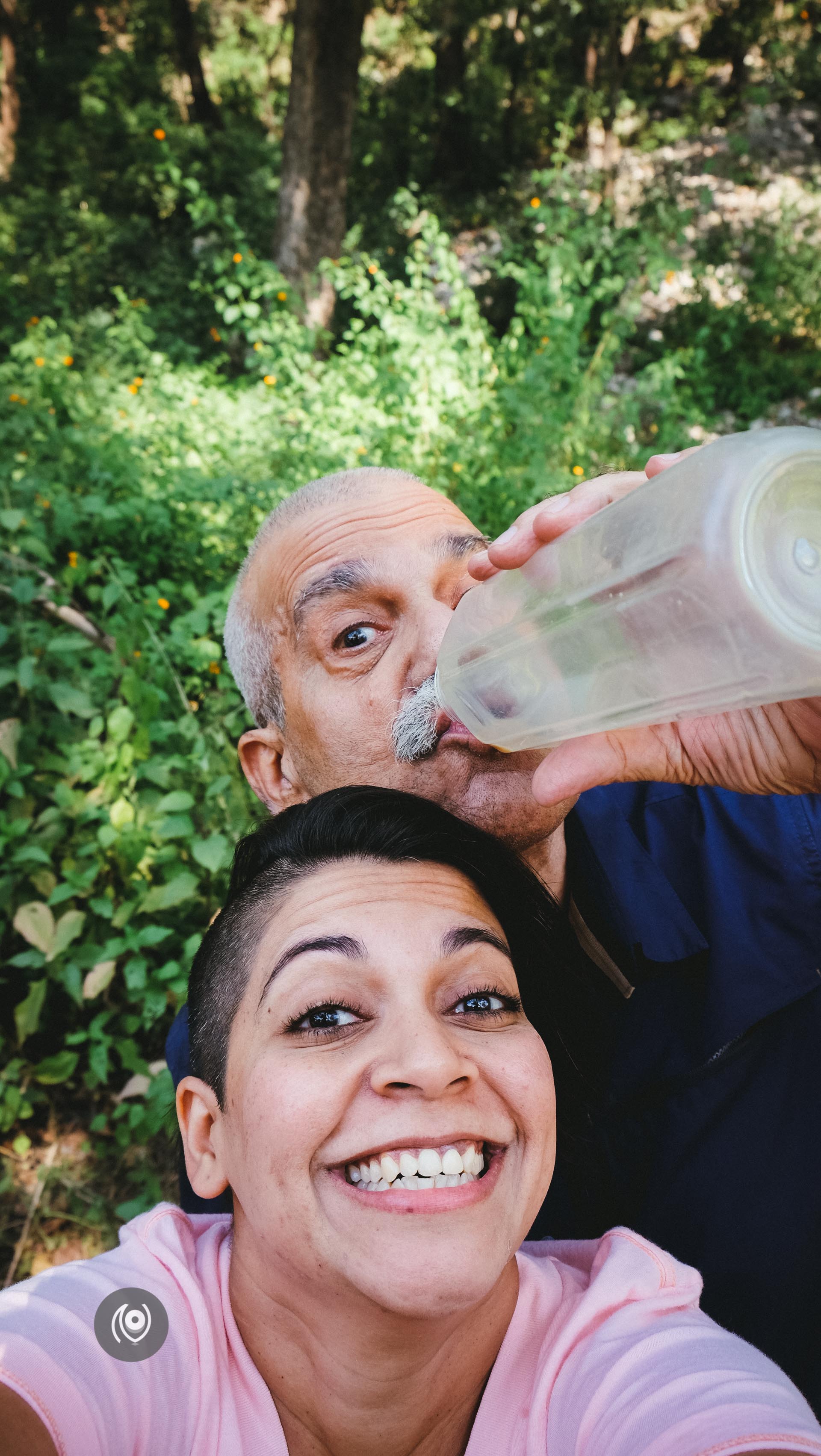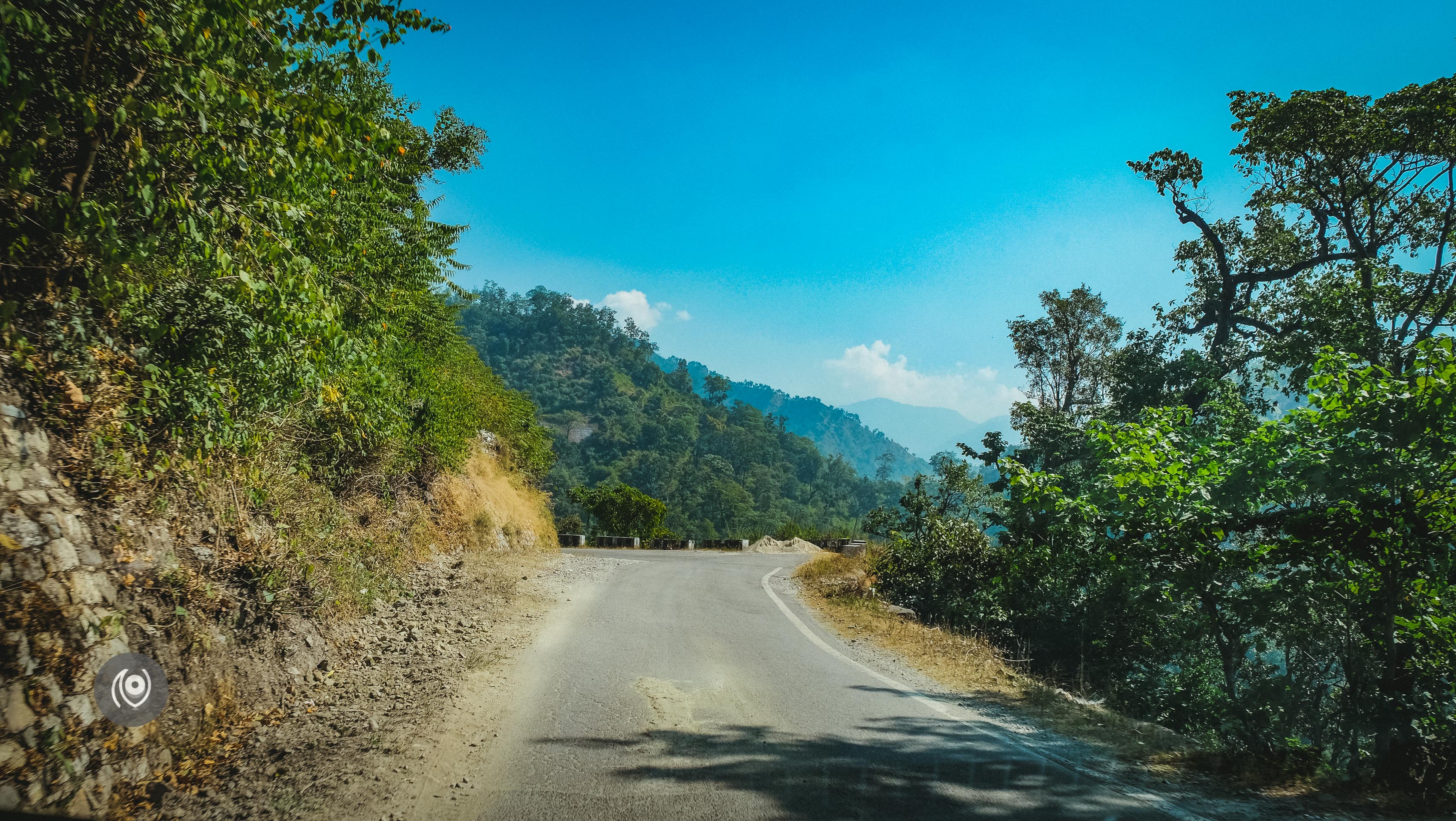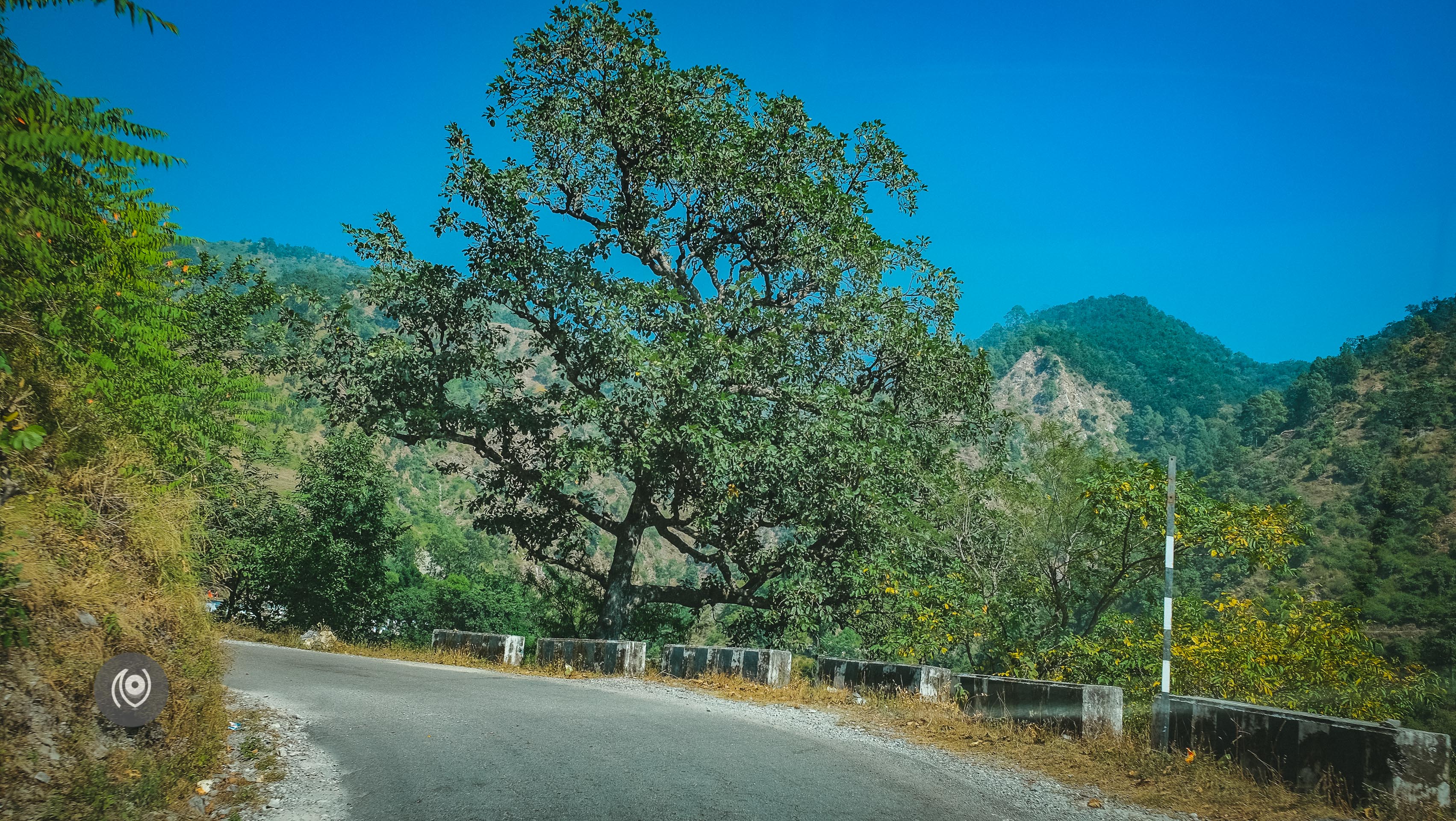 Taking another break – motion sickness seems to have caught up with them with age. I was ok while we drove to Ranikhet but on the way back – because of too much Brandy and hot water at the main Renuion Dinner, motion sickness caught up with me as well.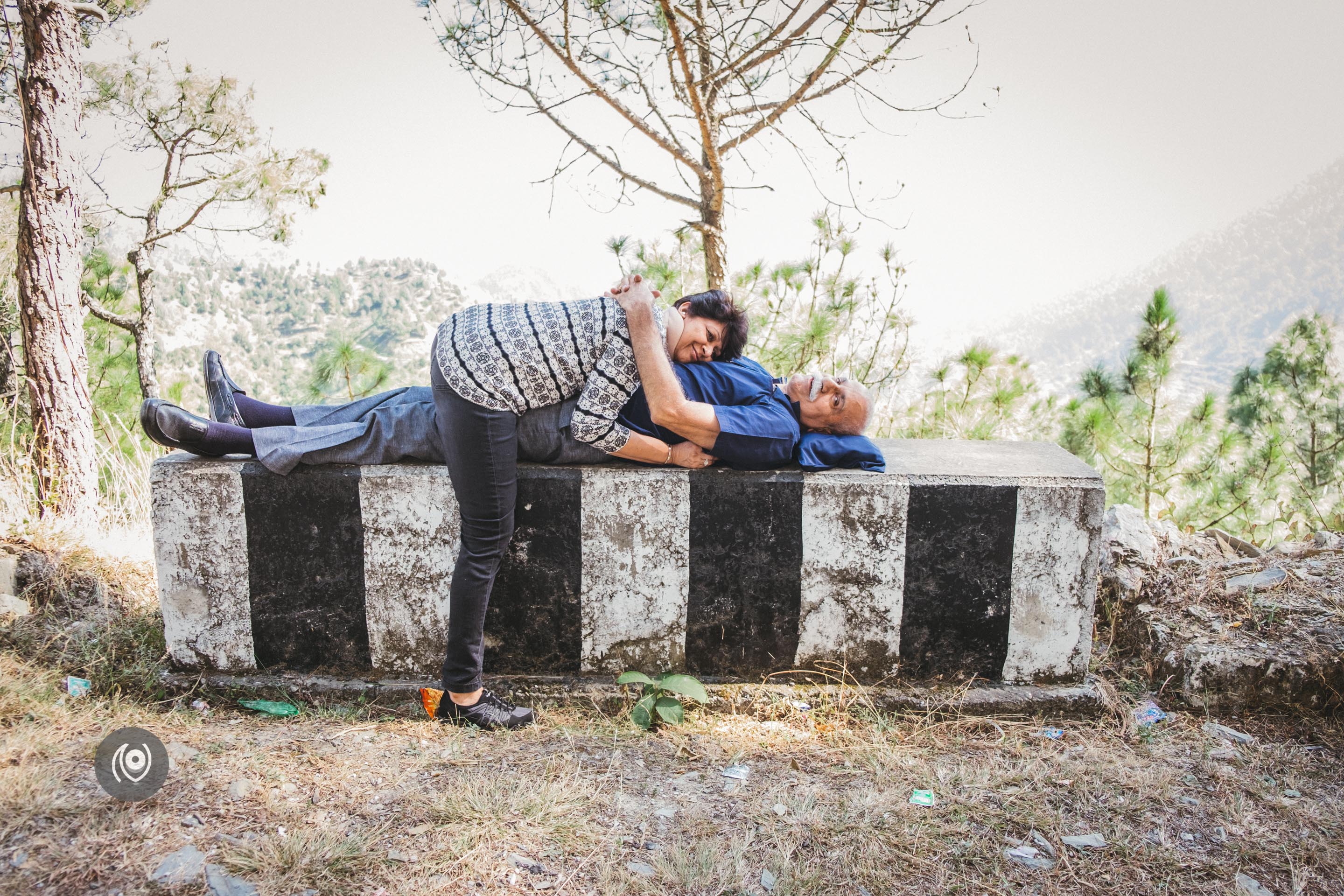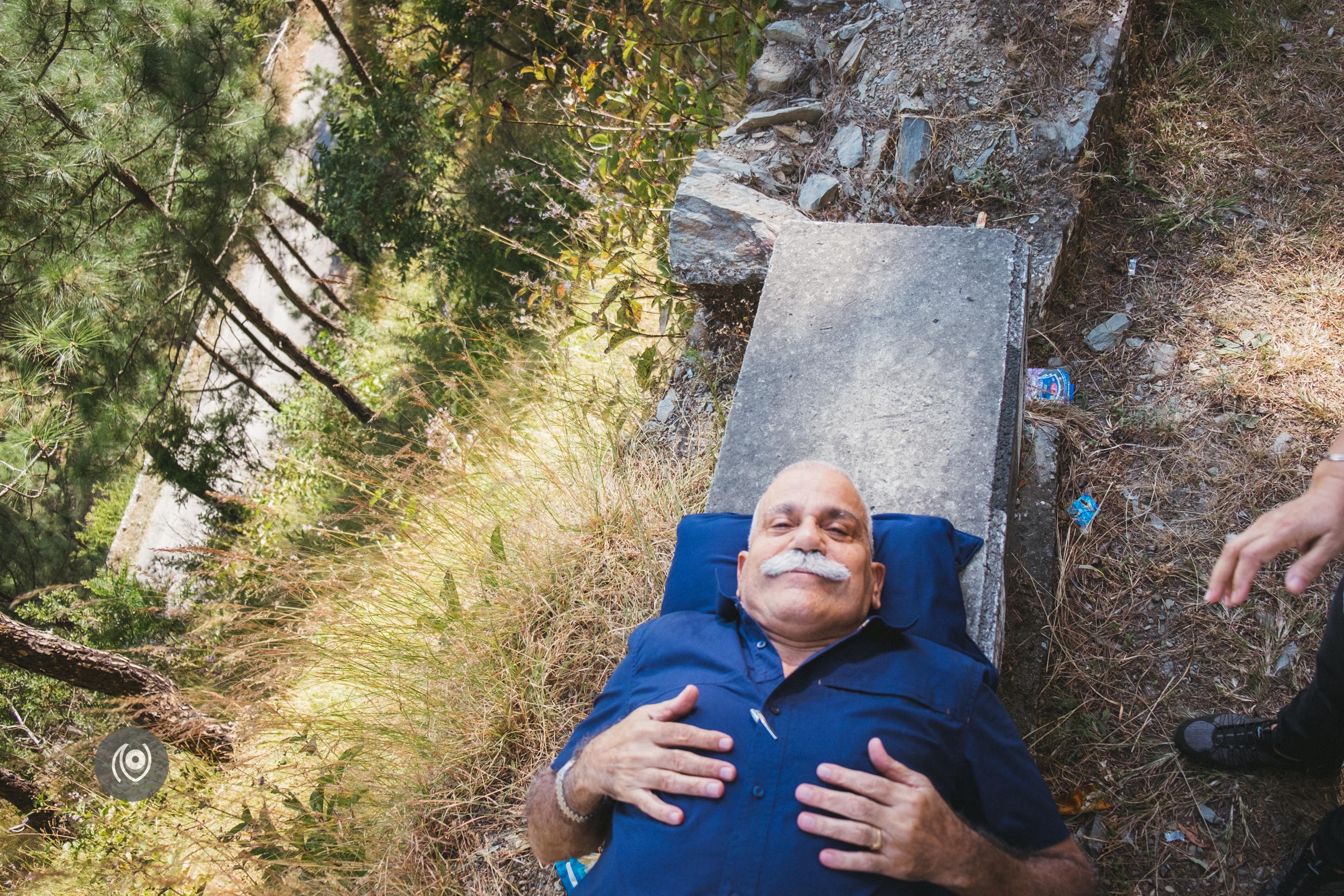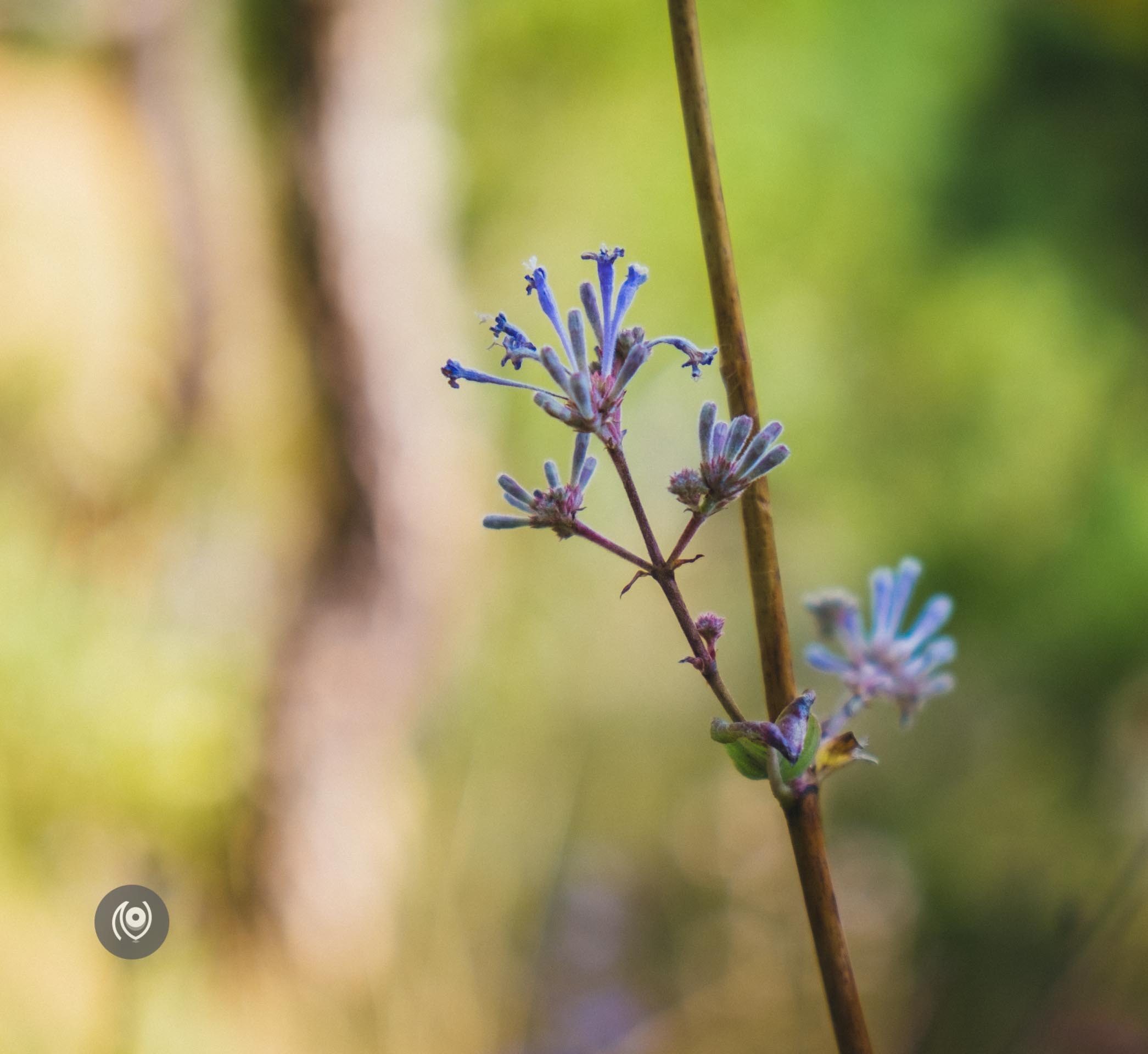 Reached the Cantonment Board Guest House, where we would be staying and lunch had been pre-ordered – Kadhaai Chicken and Kumaoni Raita. I love Kumaoni Rita. I might have a weakness for everything that has mustard in it.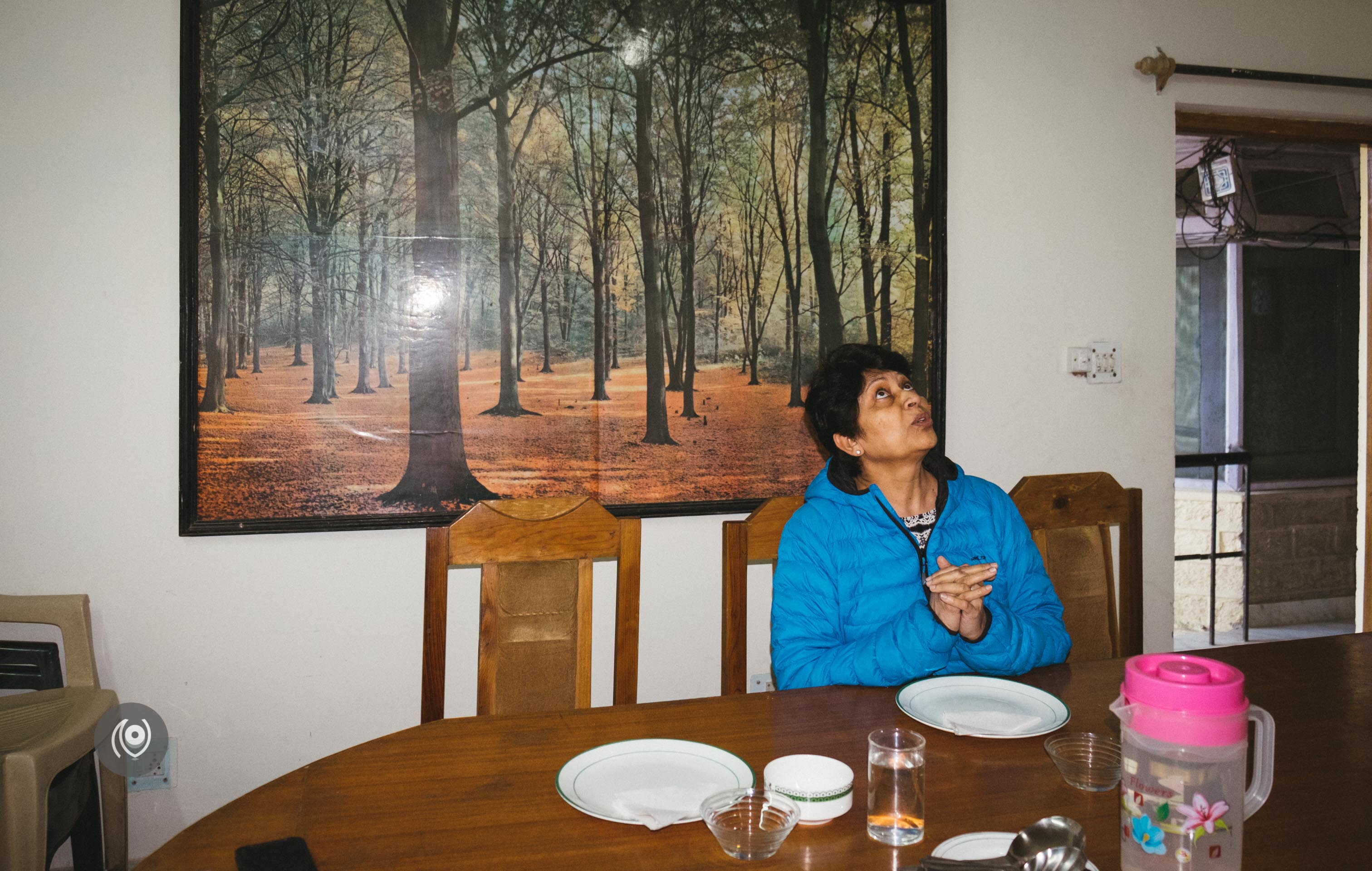 Dad checking out the schedule for the nest three days – we'd received these earlier on email as well and I'd packed accordingly. It was basically three days of breakfast, chill in room, get dressed for lunch, lunch, come back to the room, sleep, get dressed for dinner, dinner, goodnight. Hectic and no time to check out the rest of Ranikhet. Which was ok because we can always come back for the latter.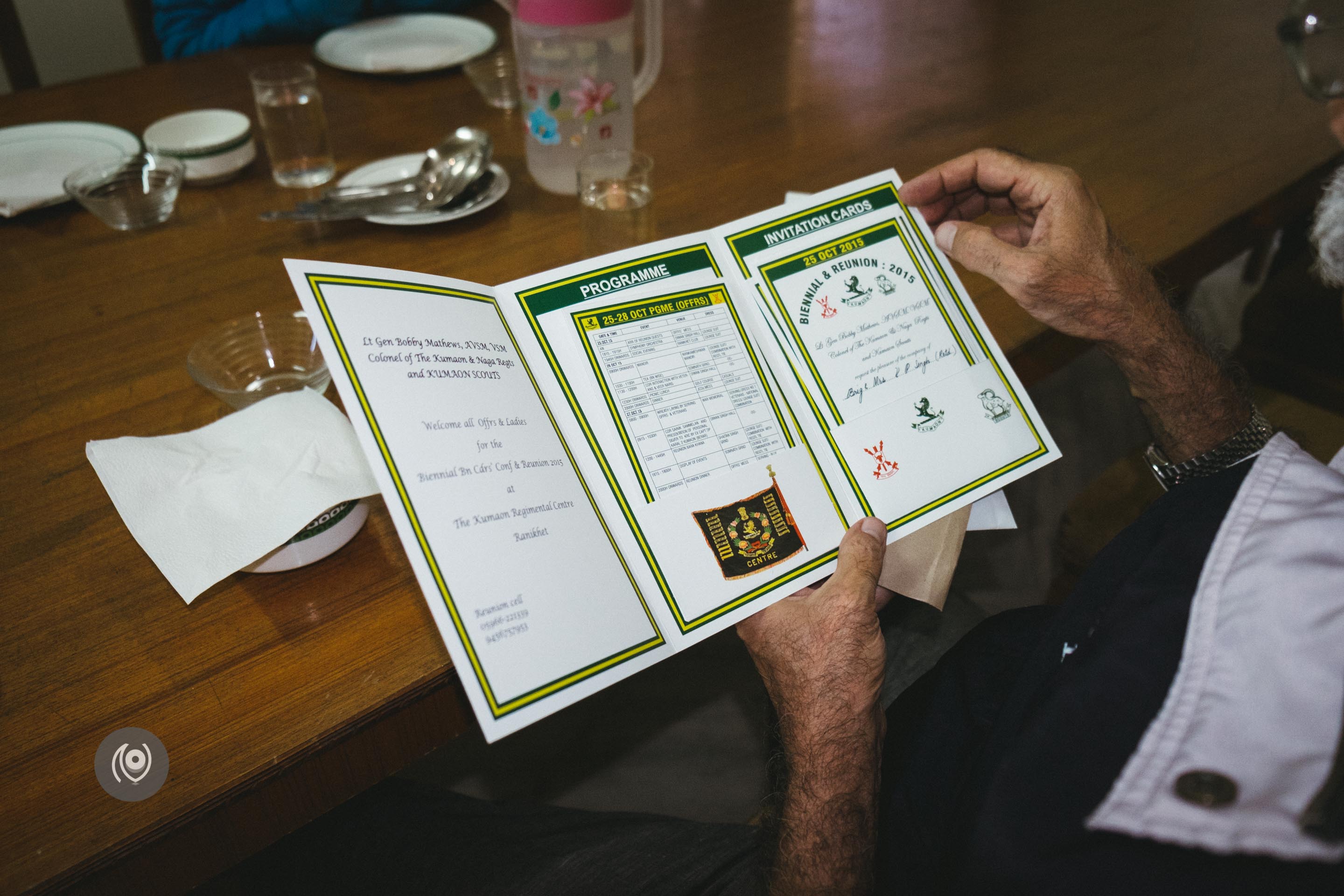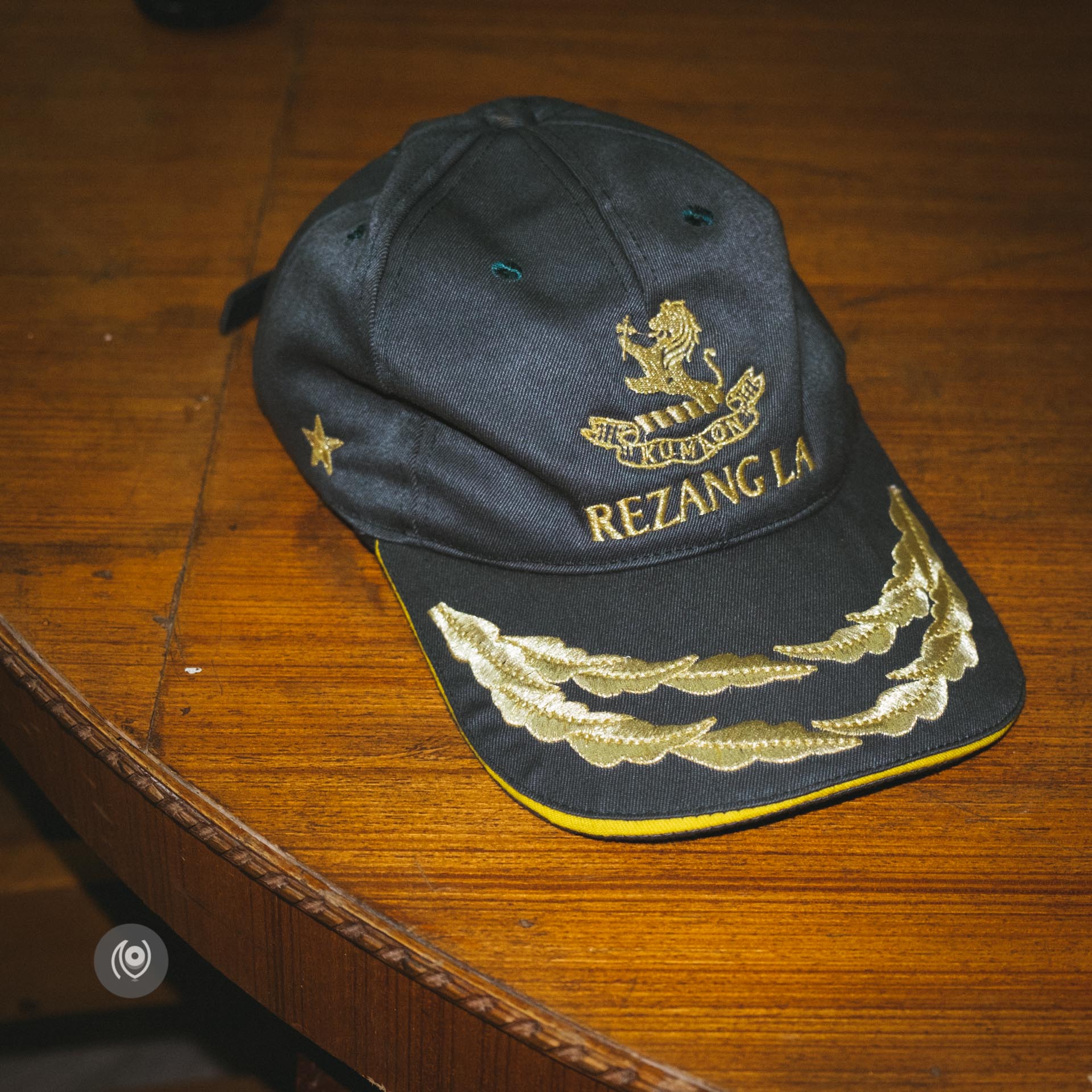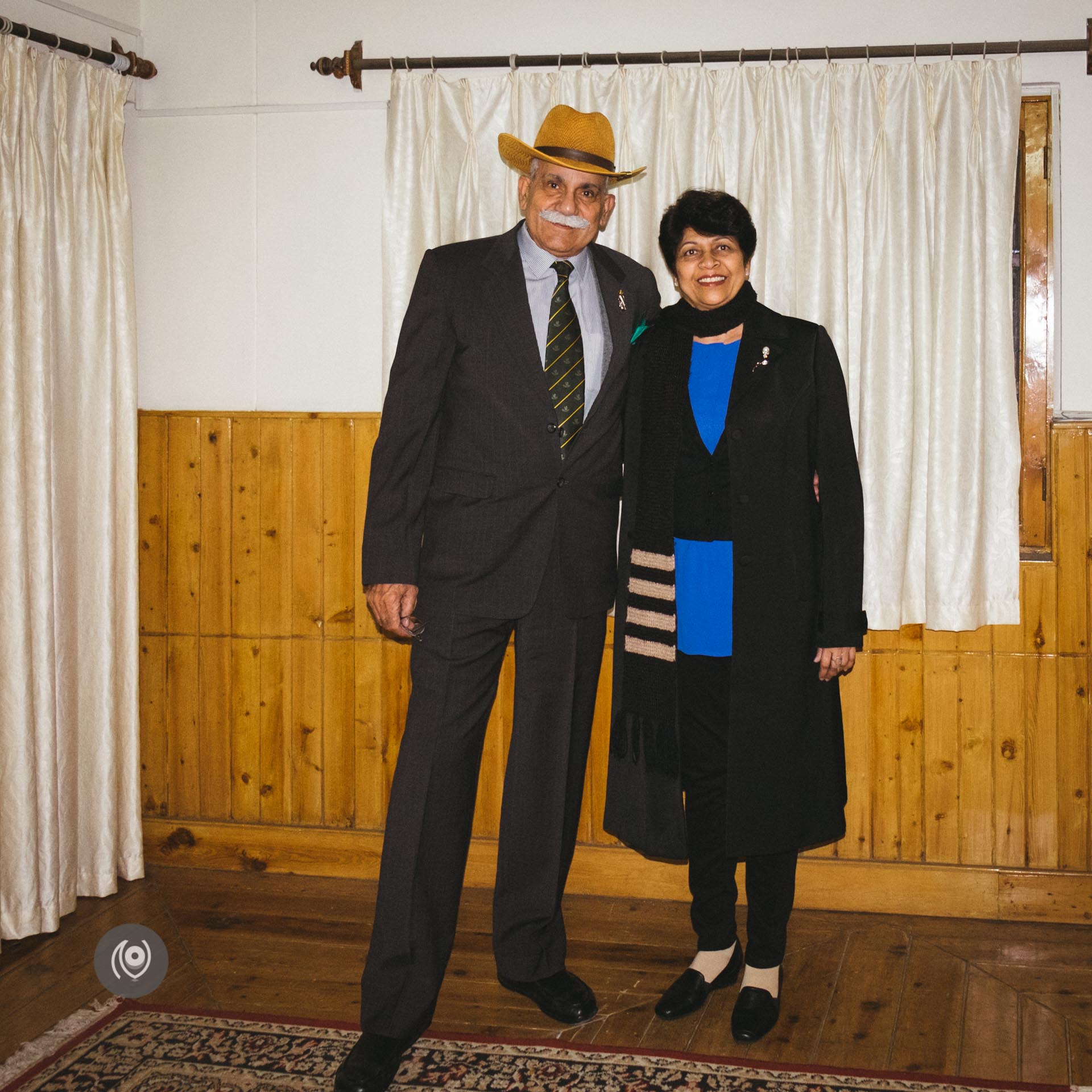 Ready for the Social Evening Dinner on the 25th. Hopped into the high-backseat Maruti Gypsy. The side windows were too high so couldn't get a peek out.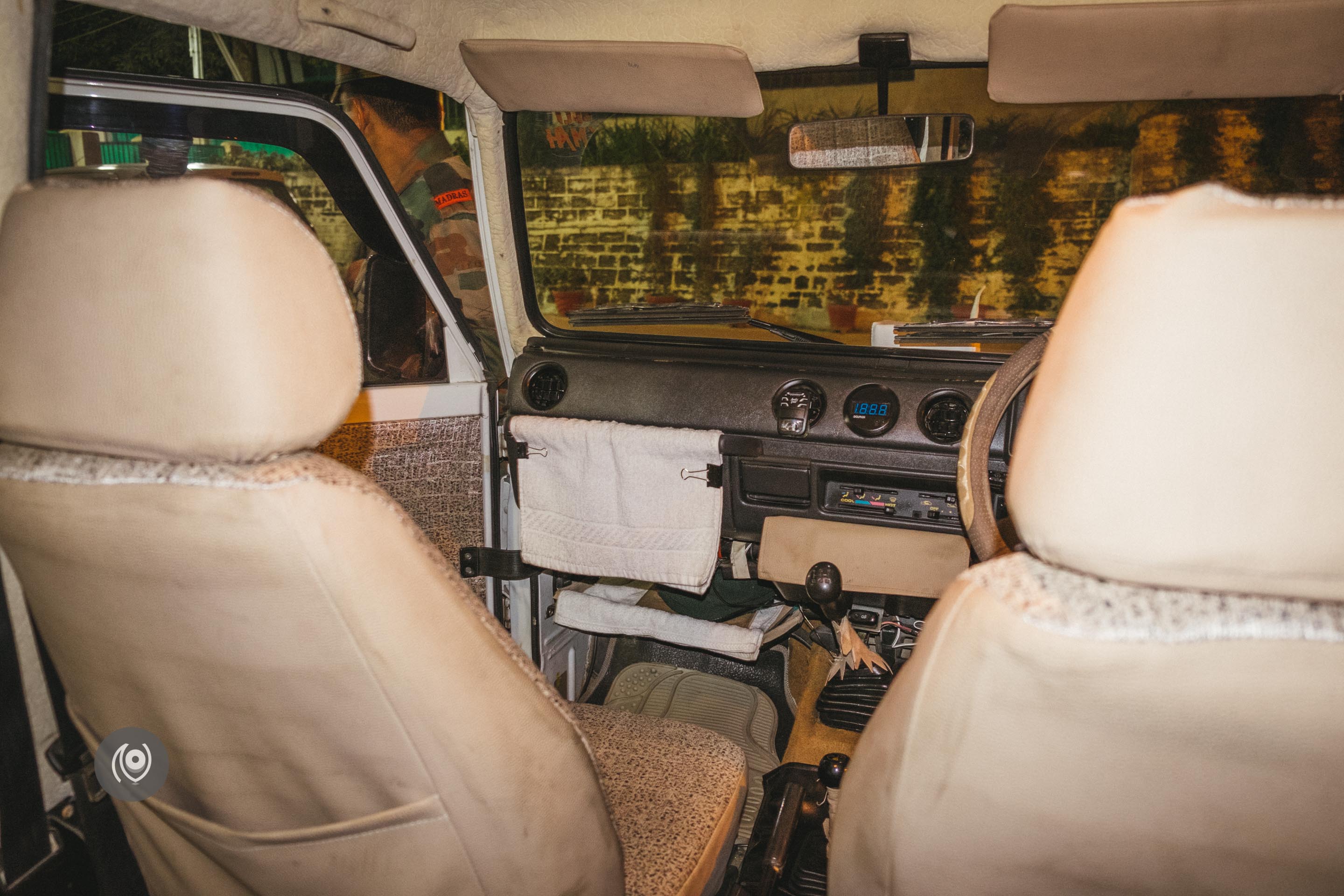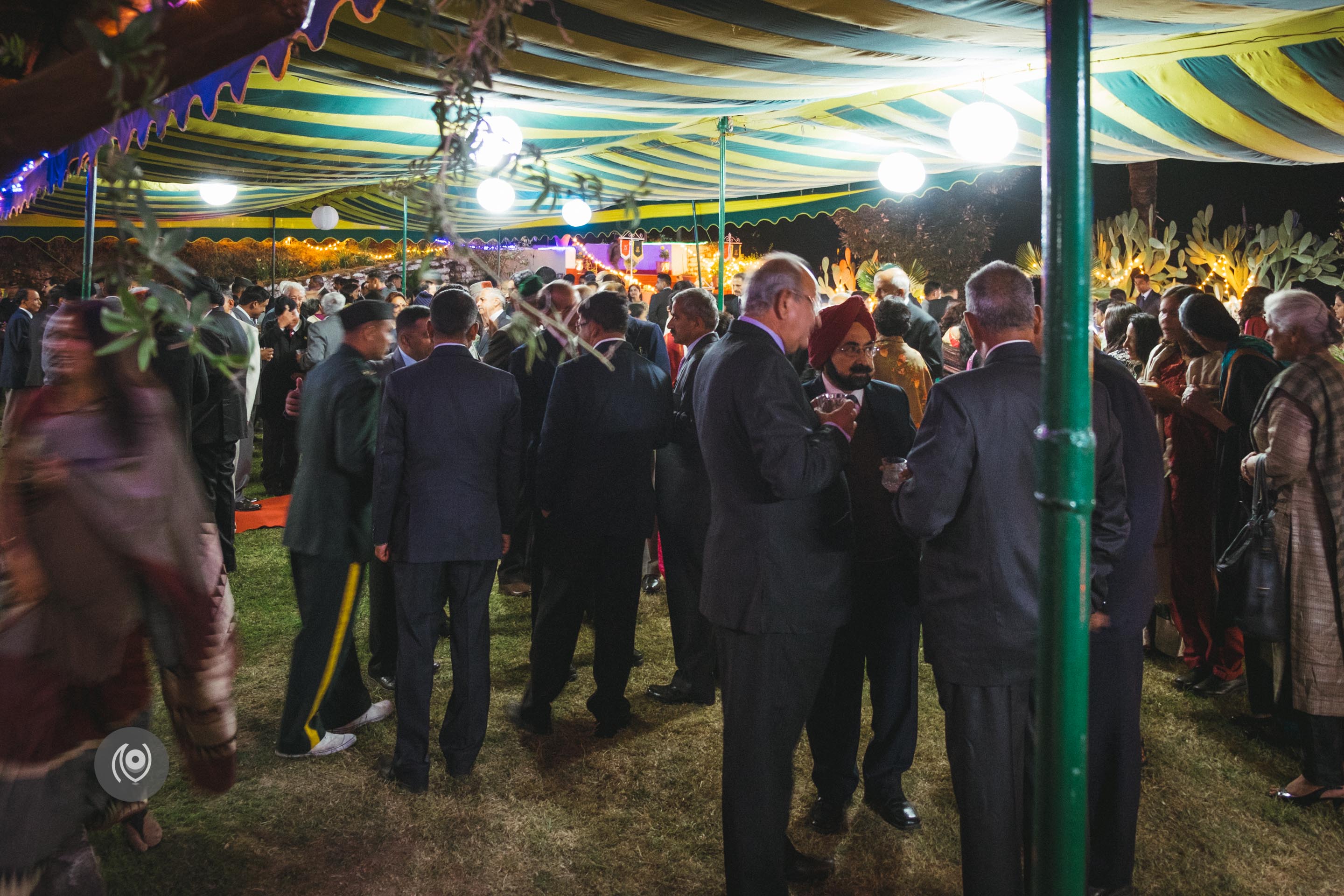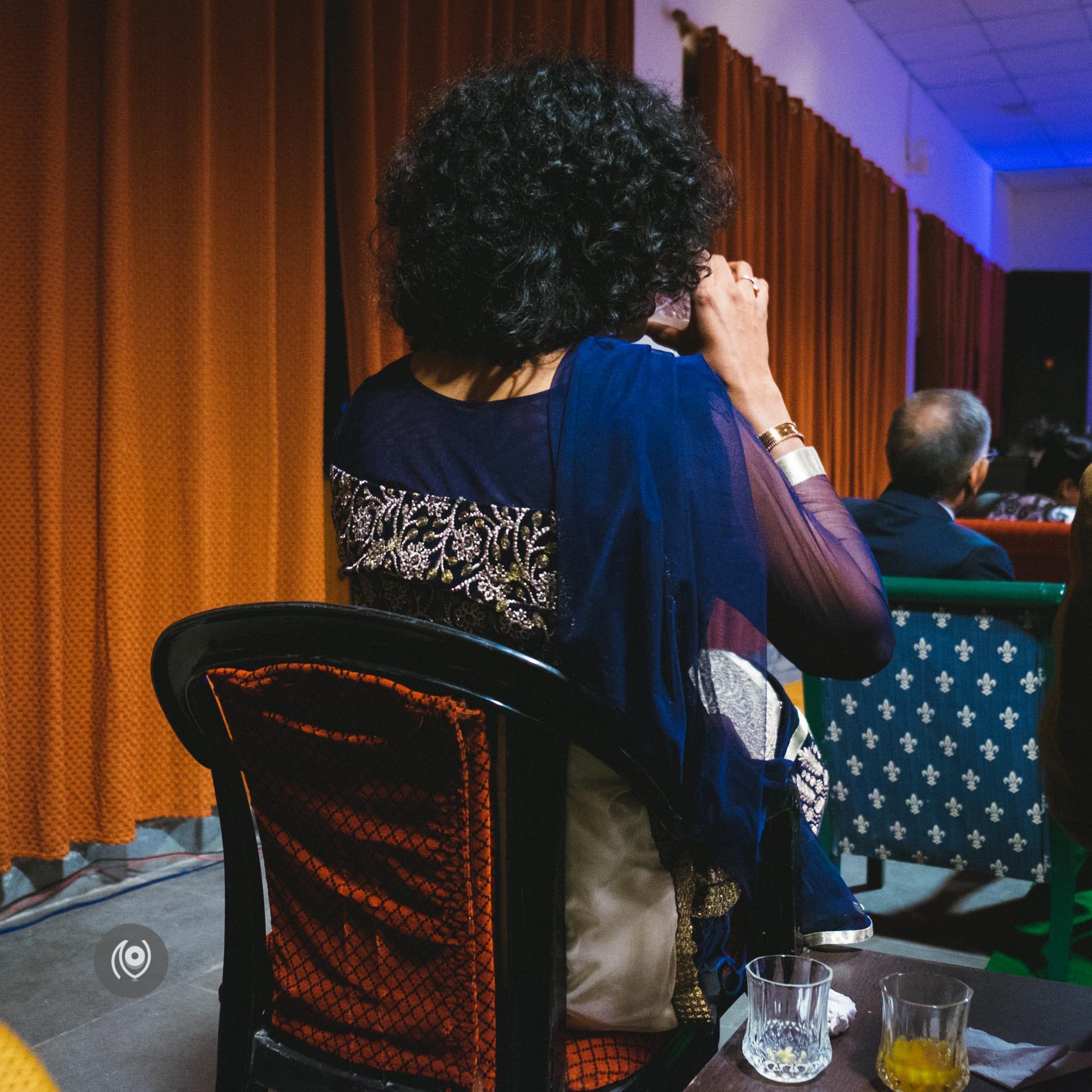 Hot water and Brandy. My cold was insane and in the cooler weather of Ranikhet, my sinuses completely blocked up – hence. Otrivin isn't the only drug of choice.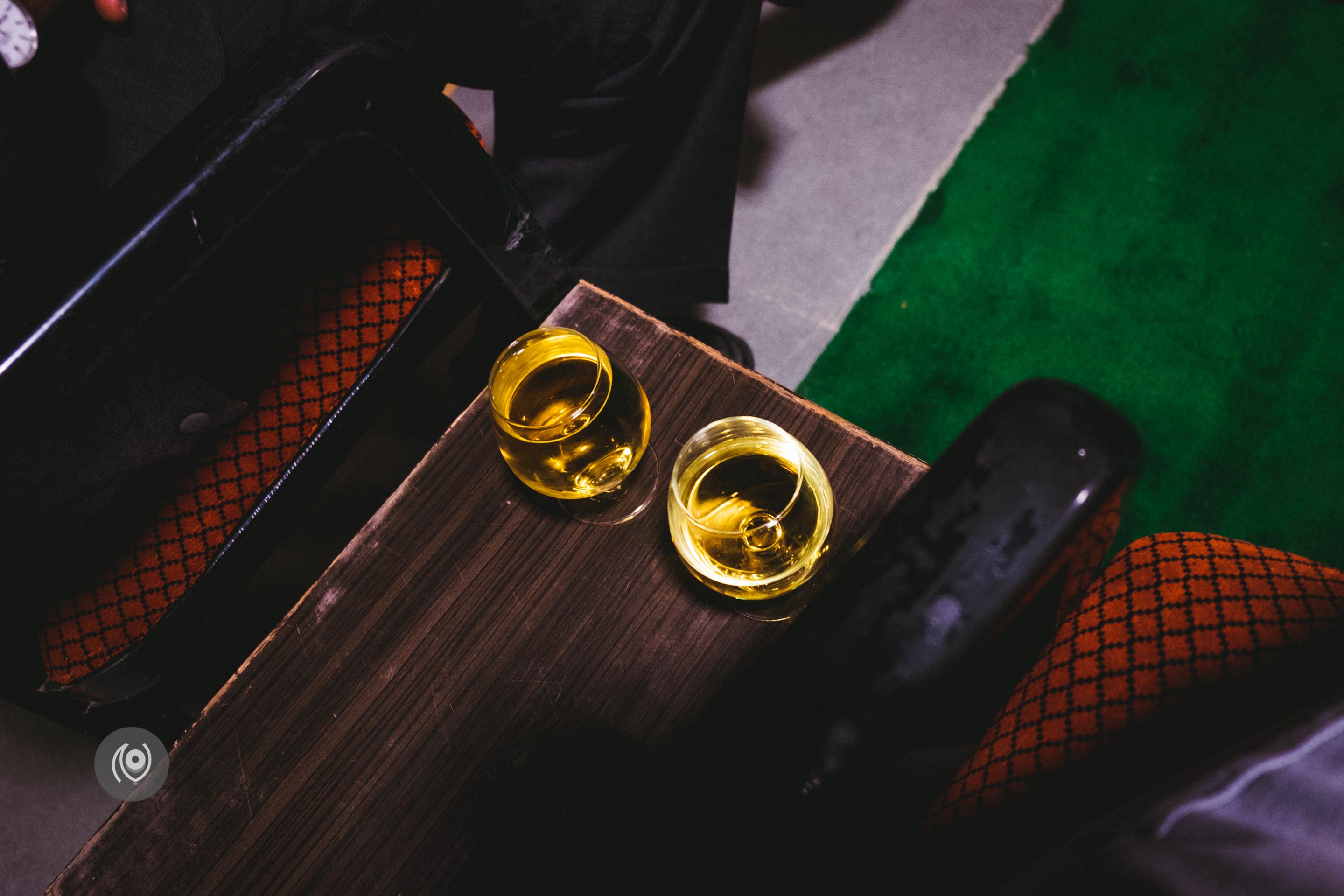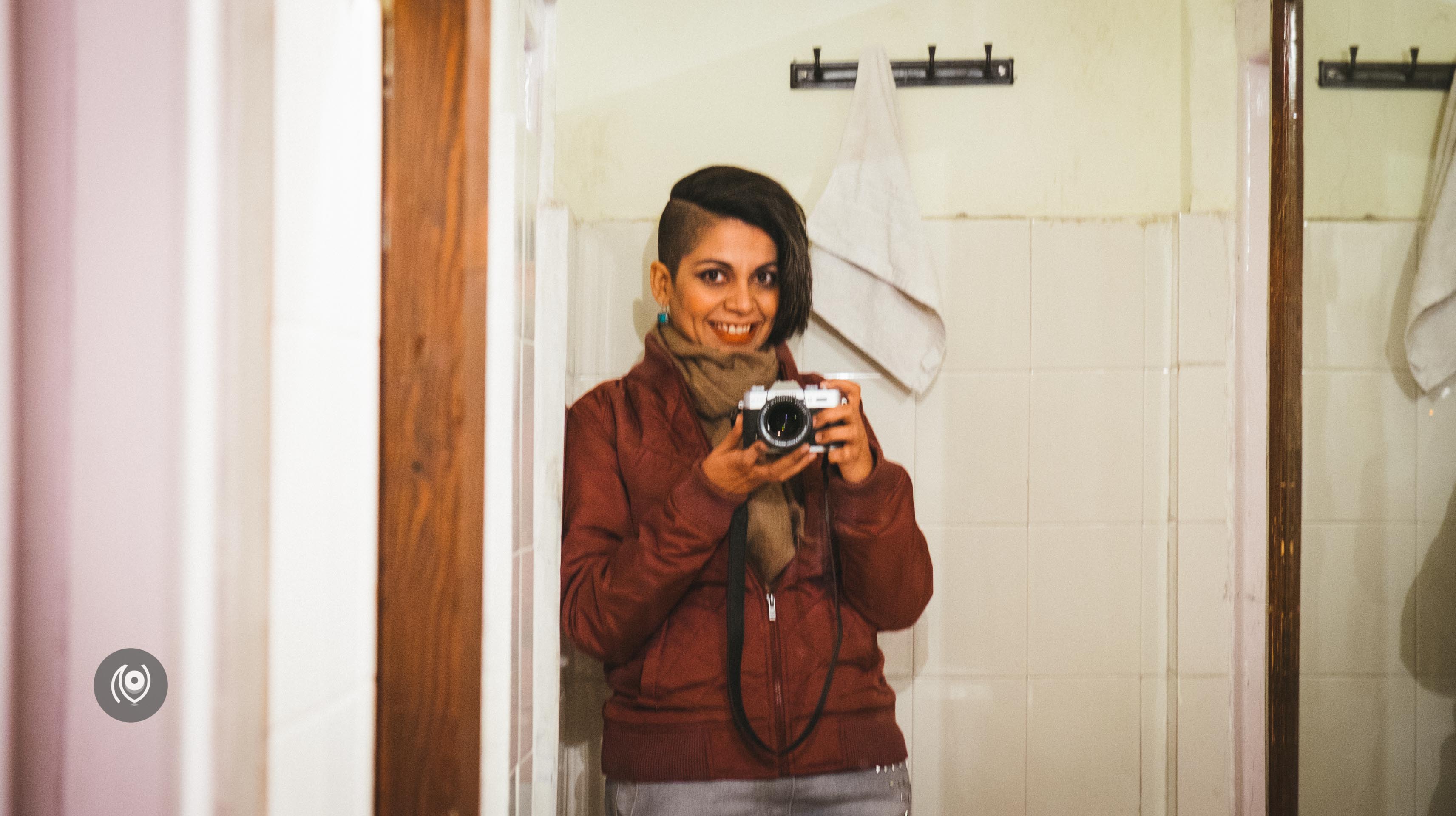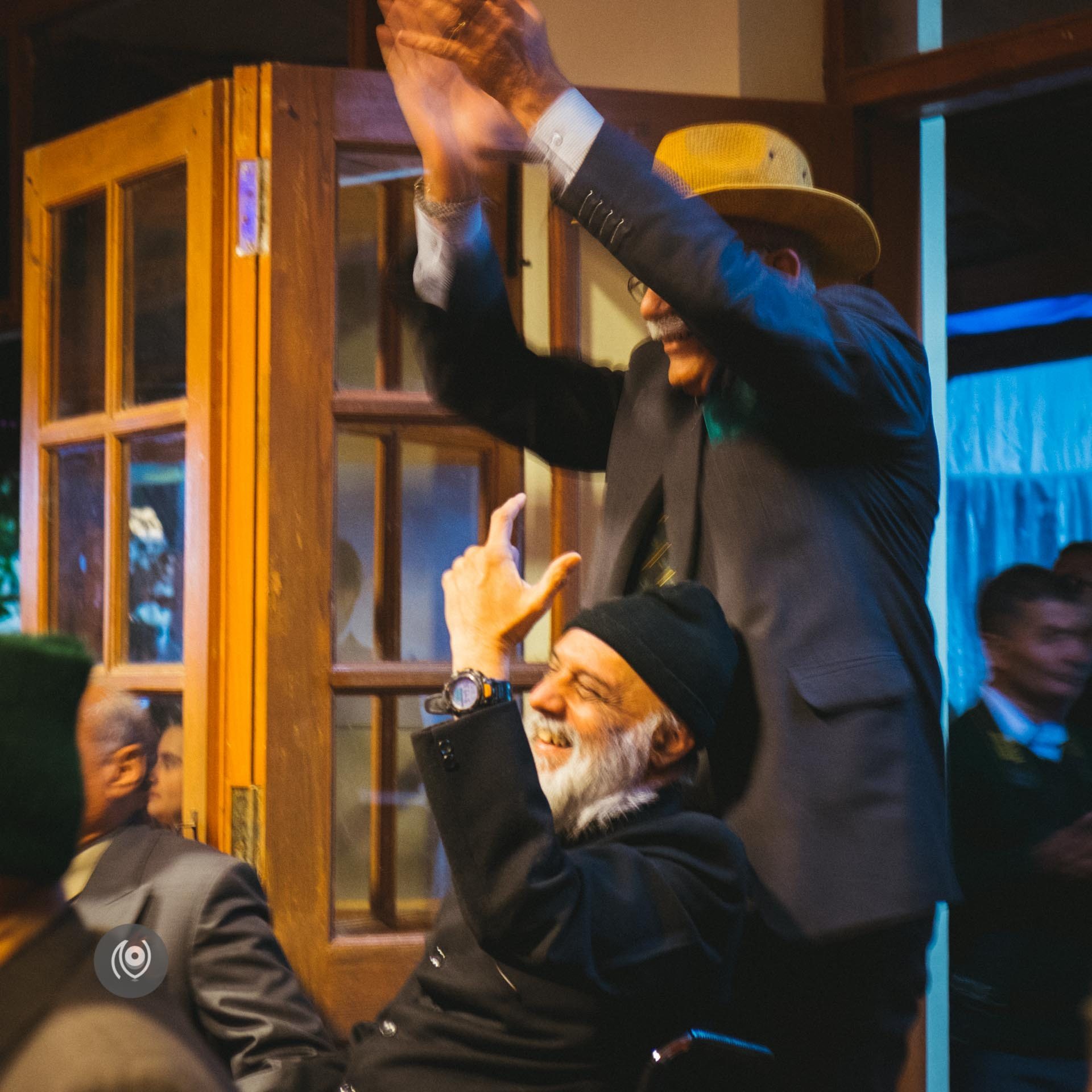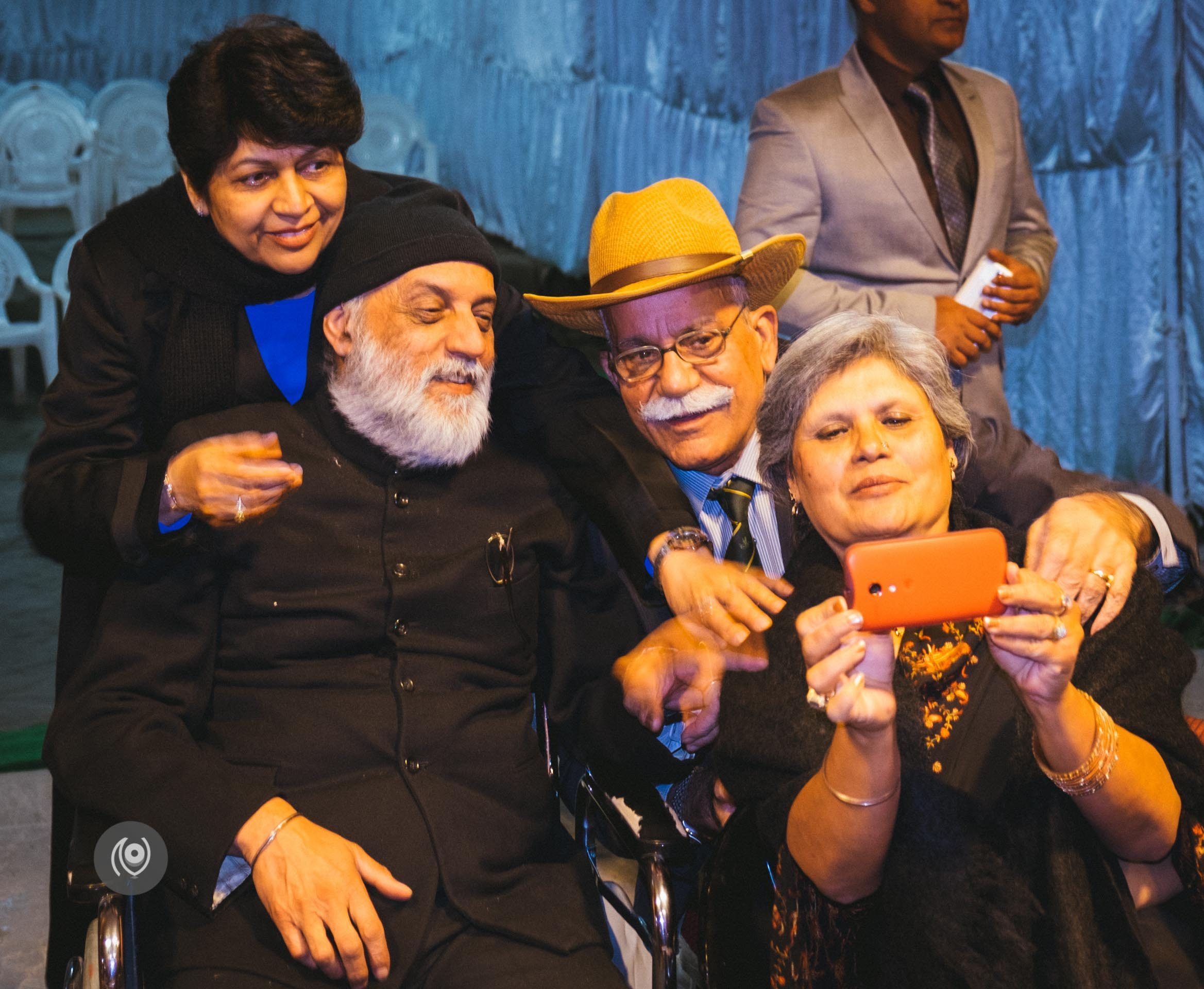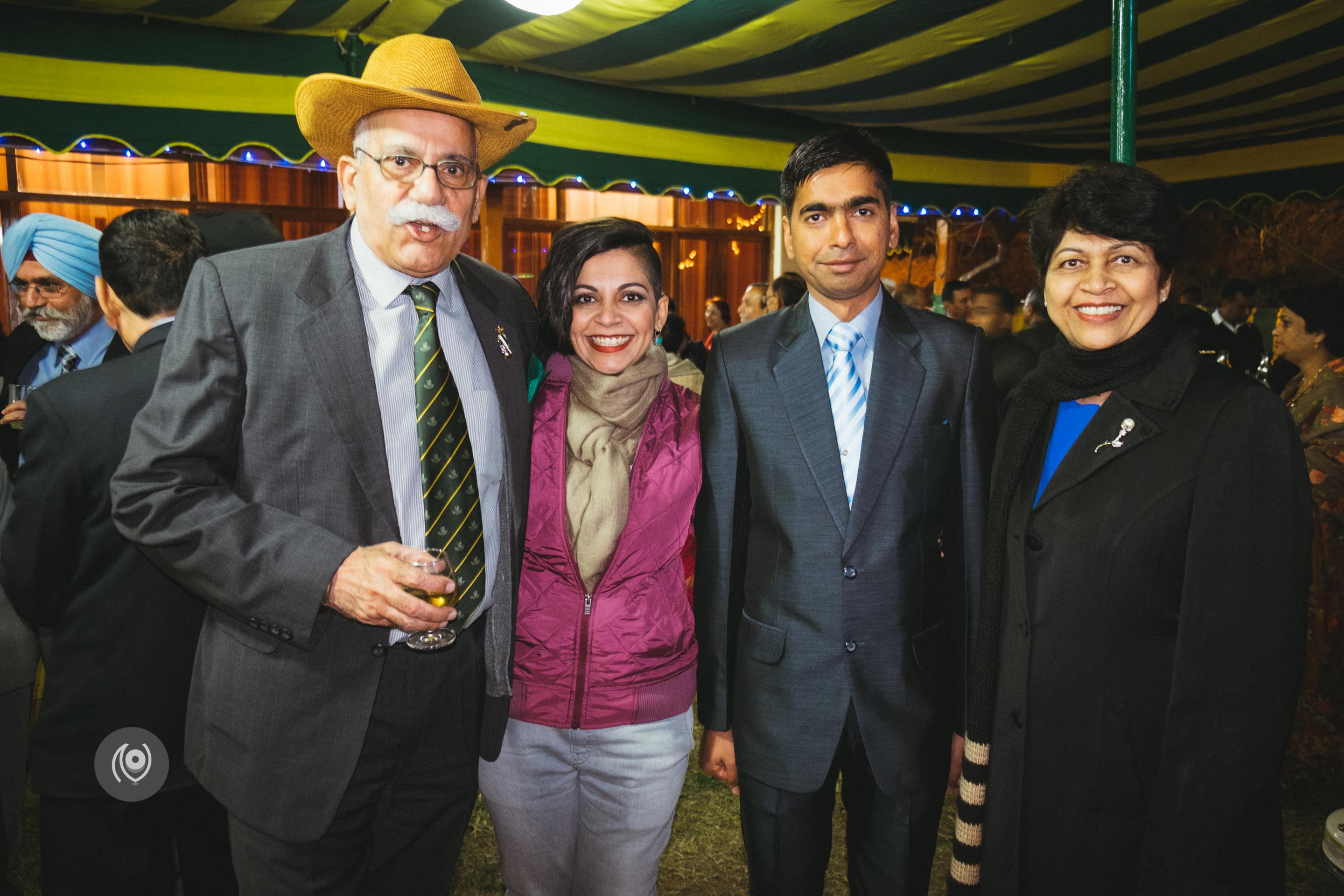 26th October for the picnic at the Ranikhet Golf Course.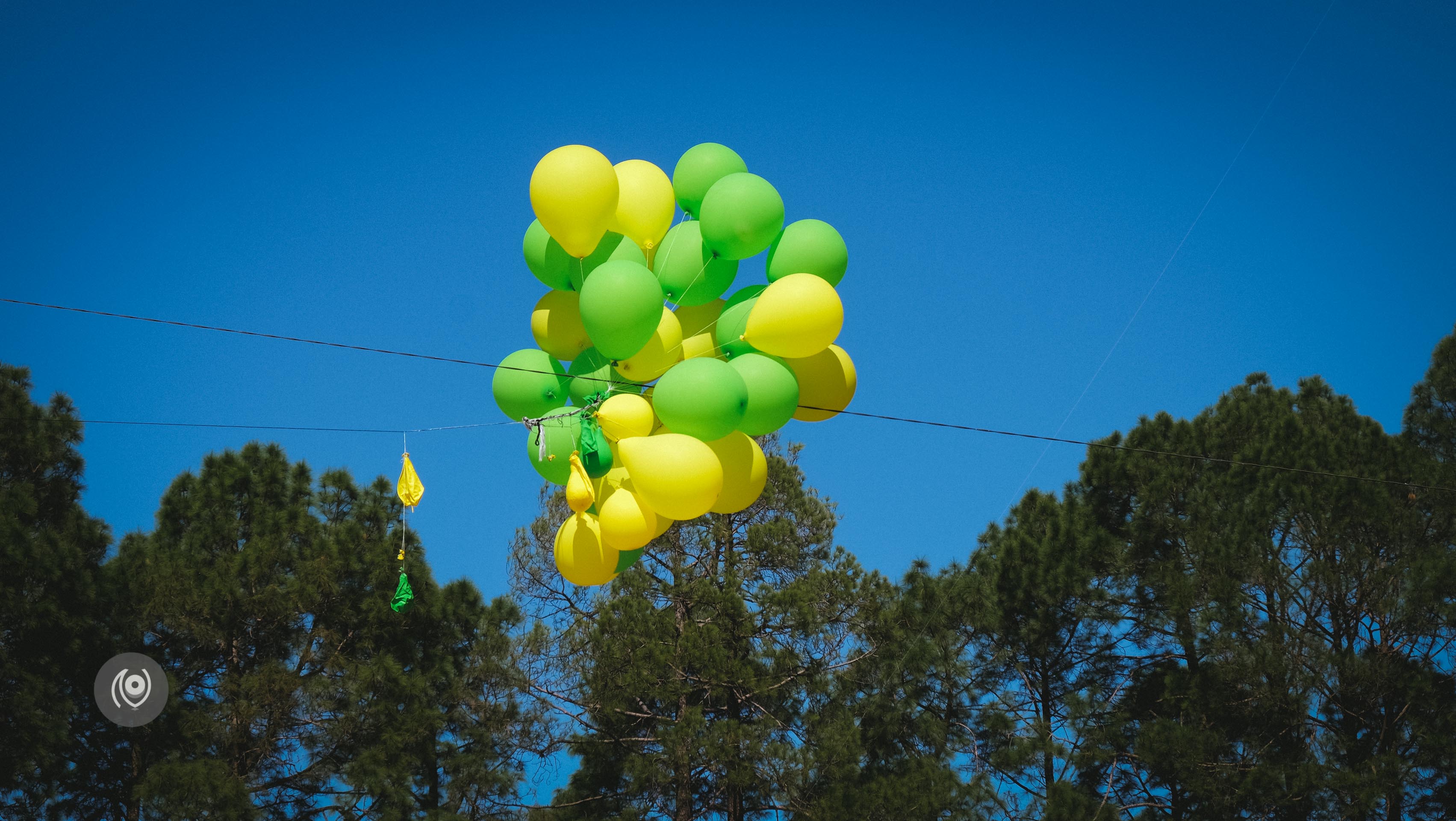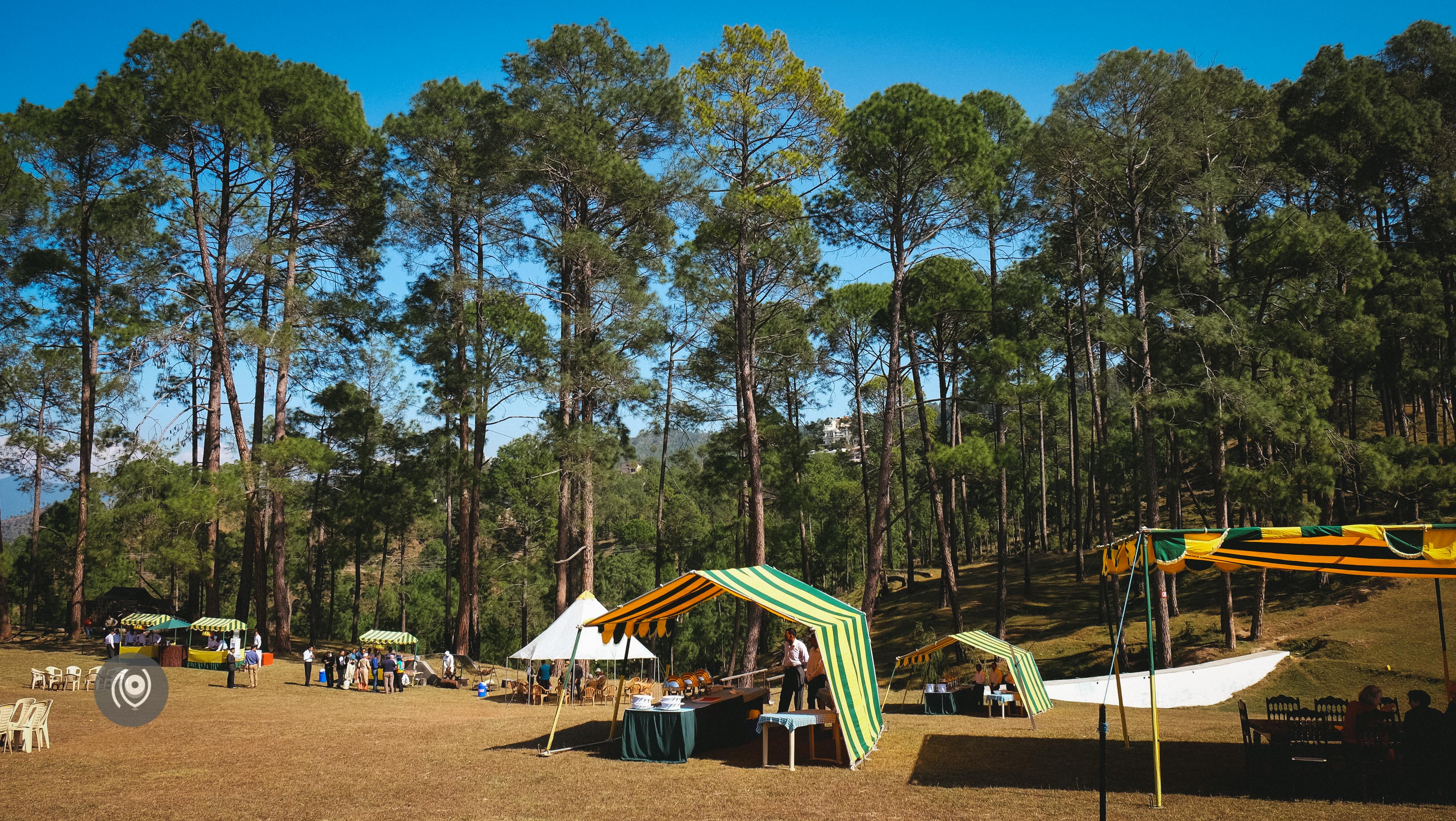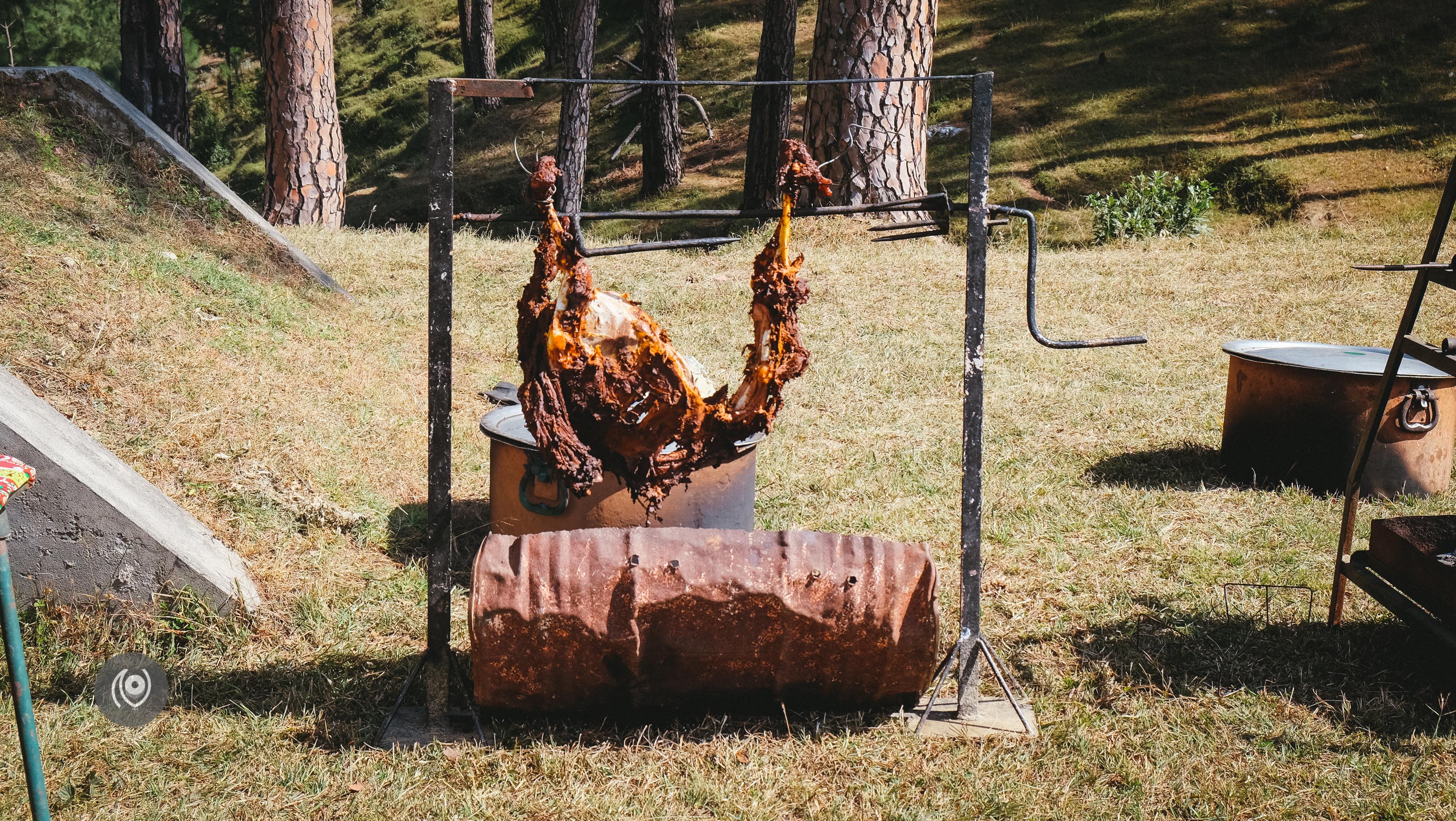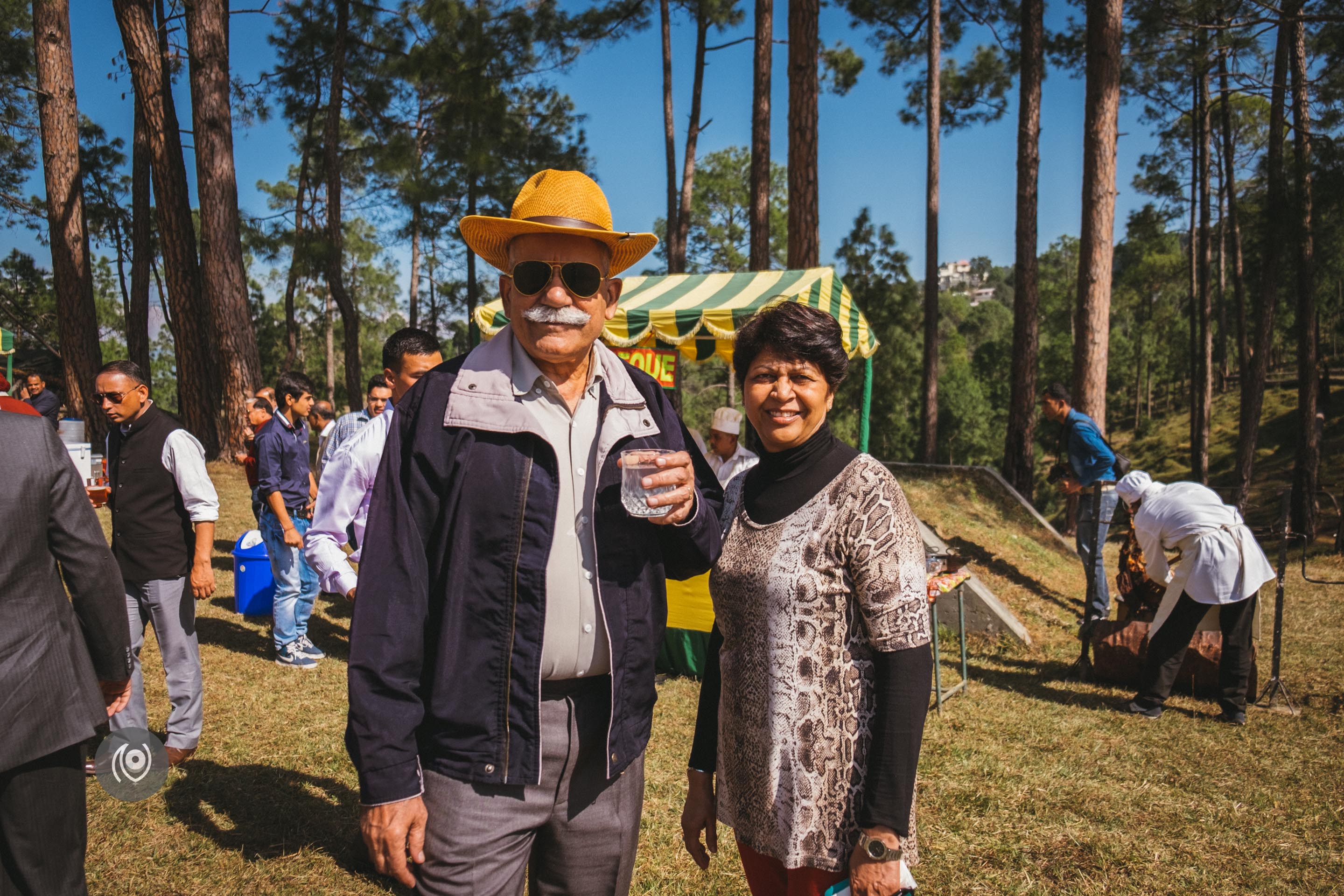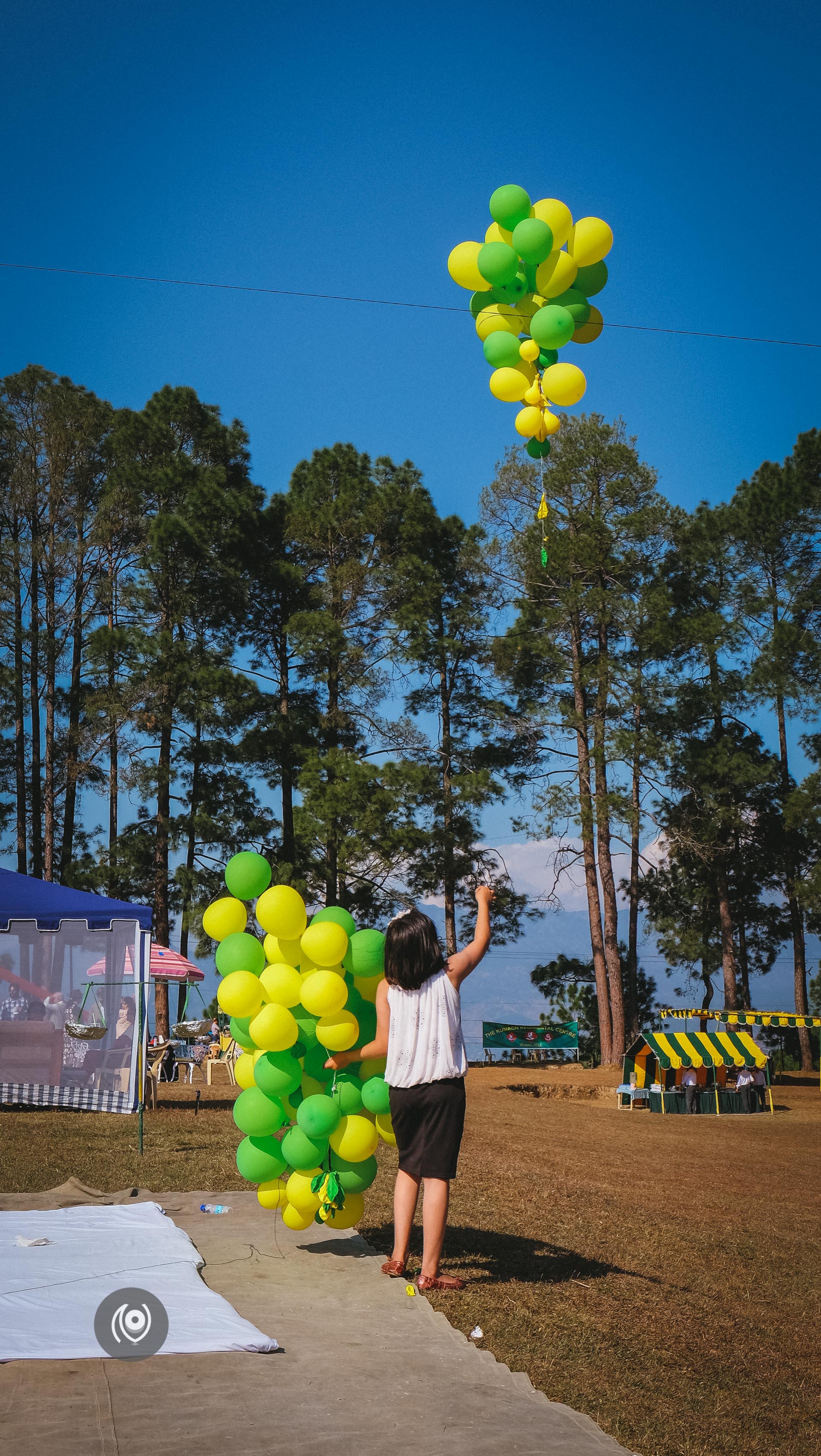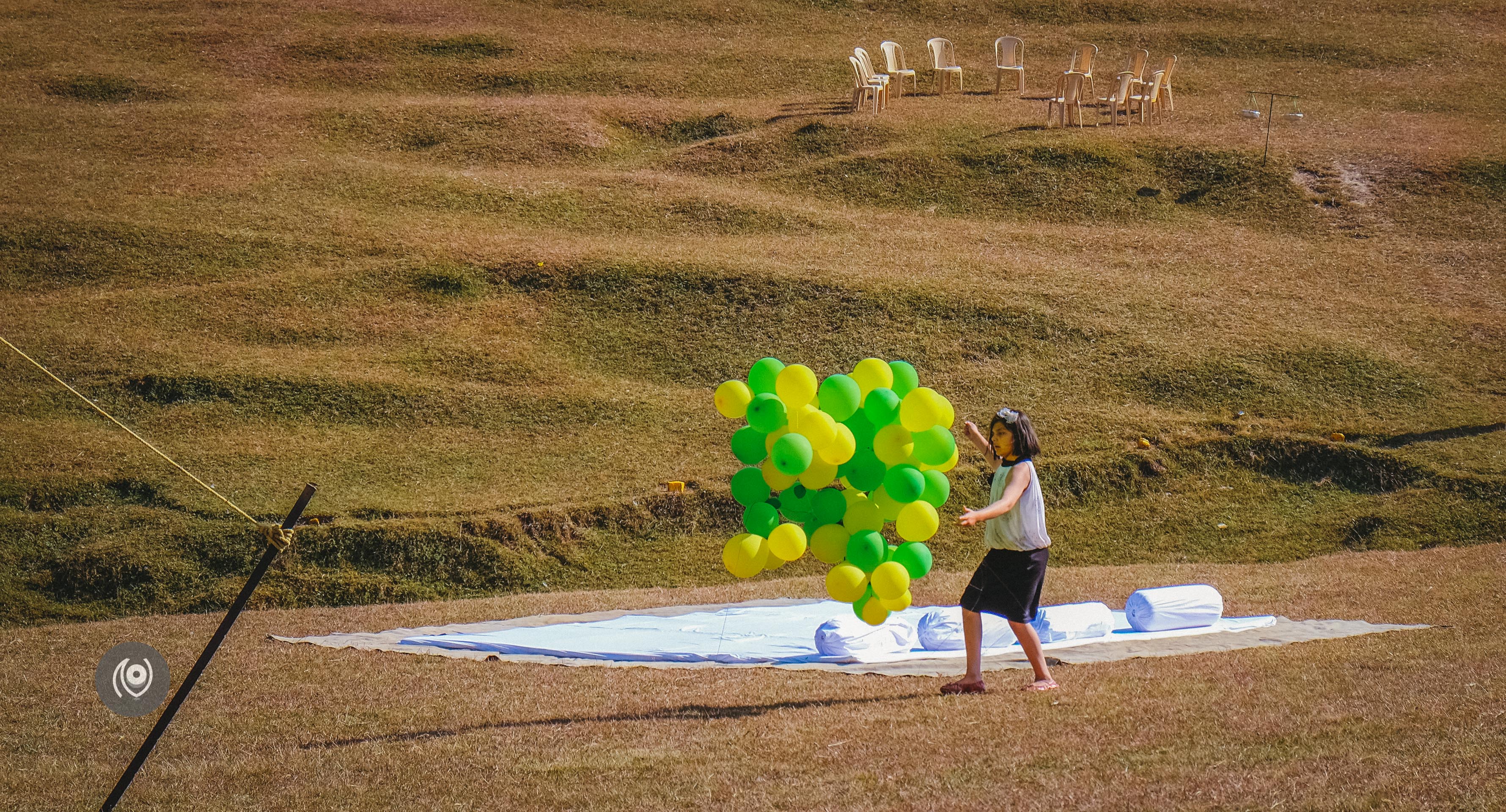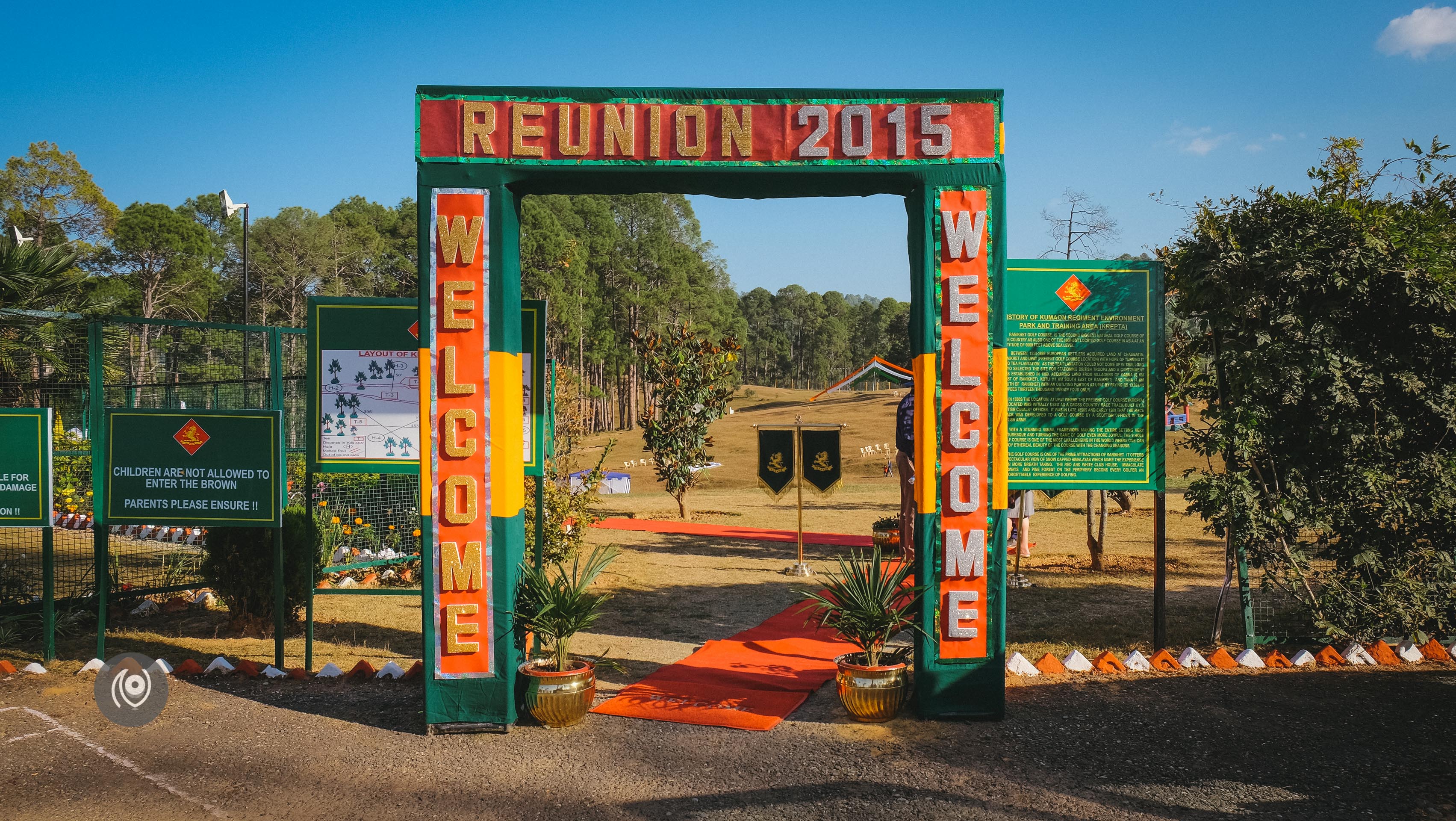 27th October Badaa Khaana
The house my parents used to live in in 1978 when my Dad was posted here.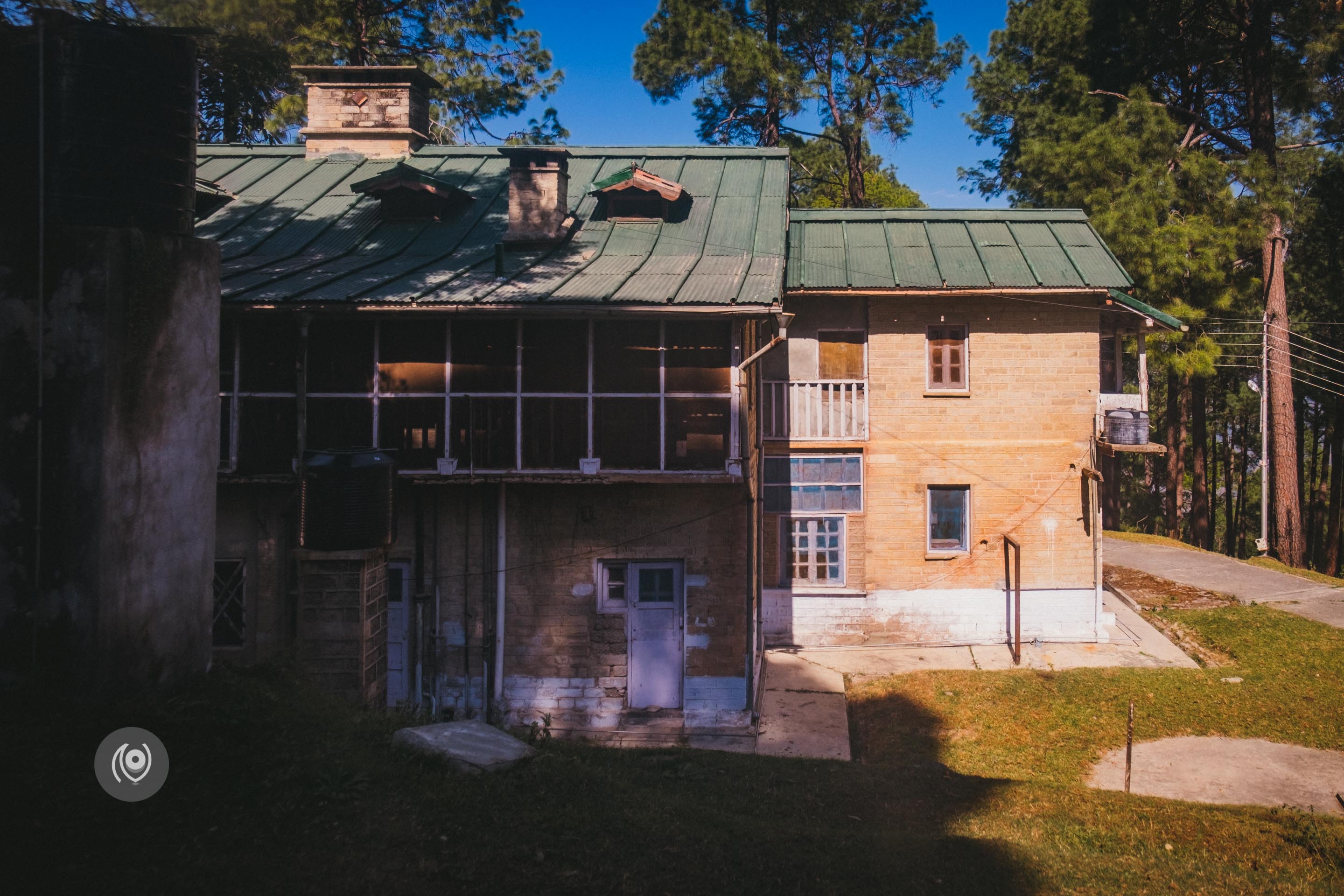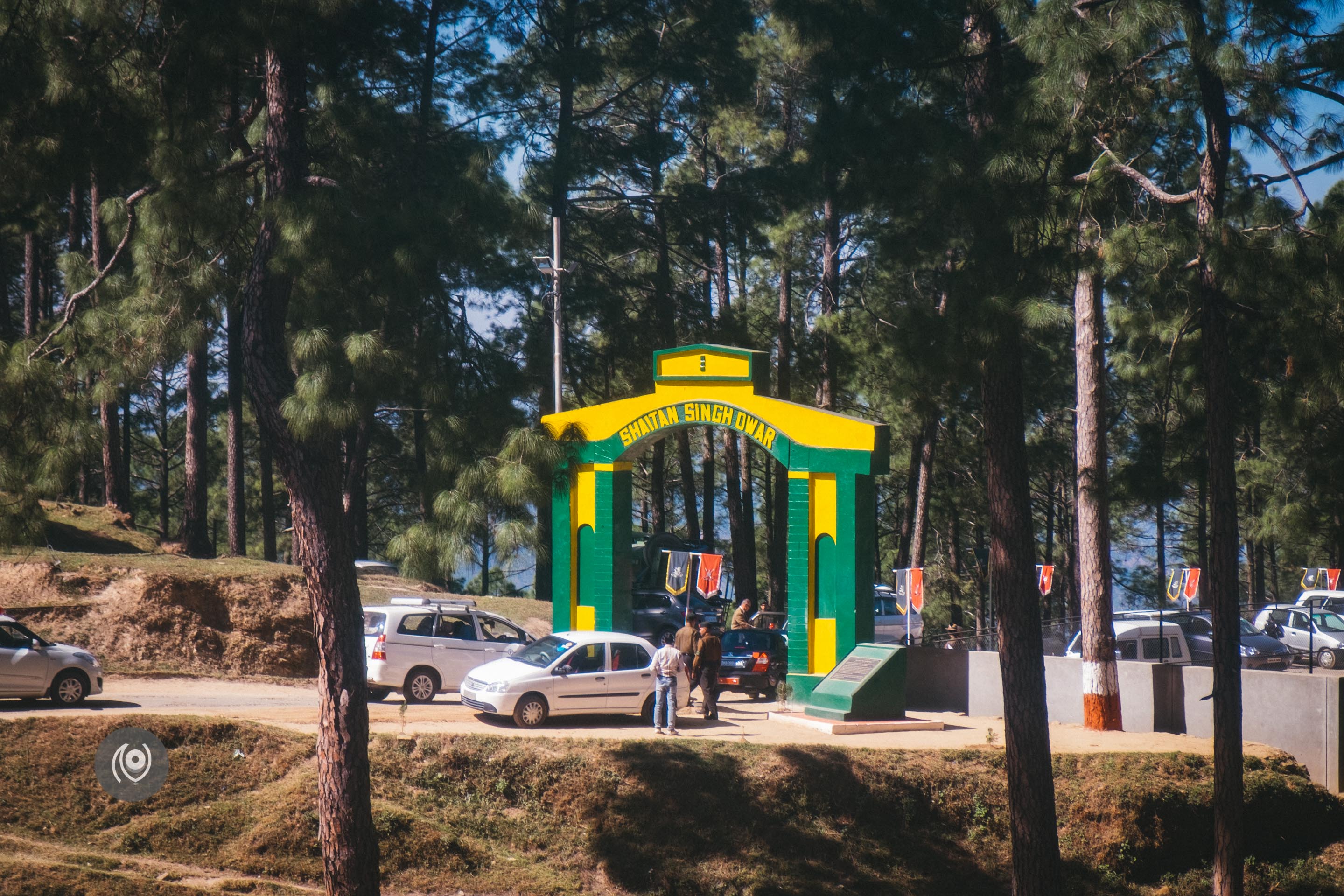 The Badaa Khaana ( literally "big meal" ) was being held at the Shaitan Singh Grounds.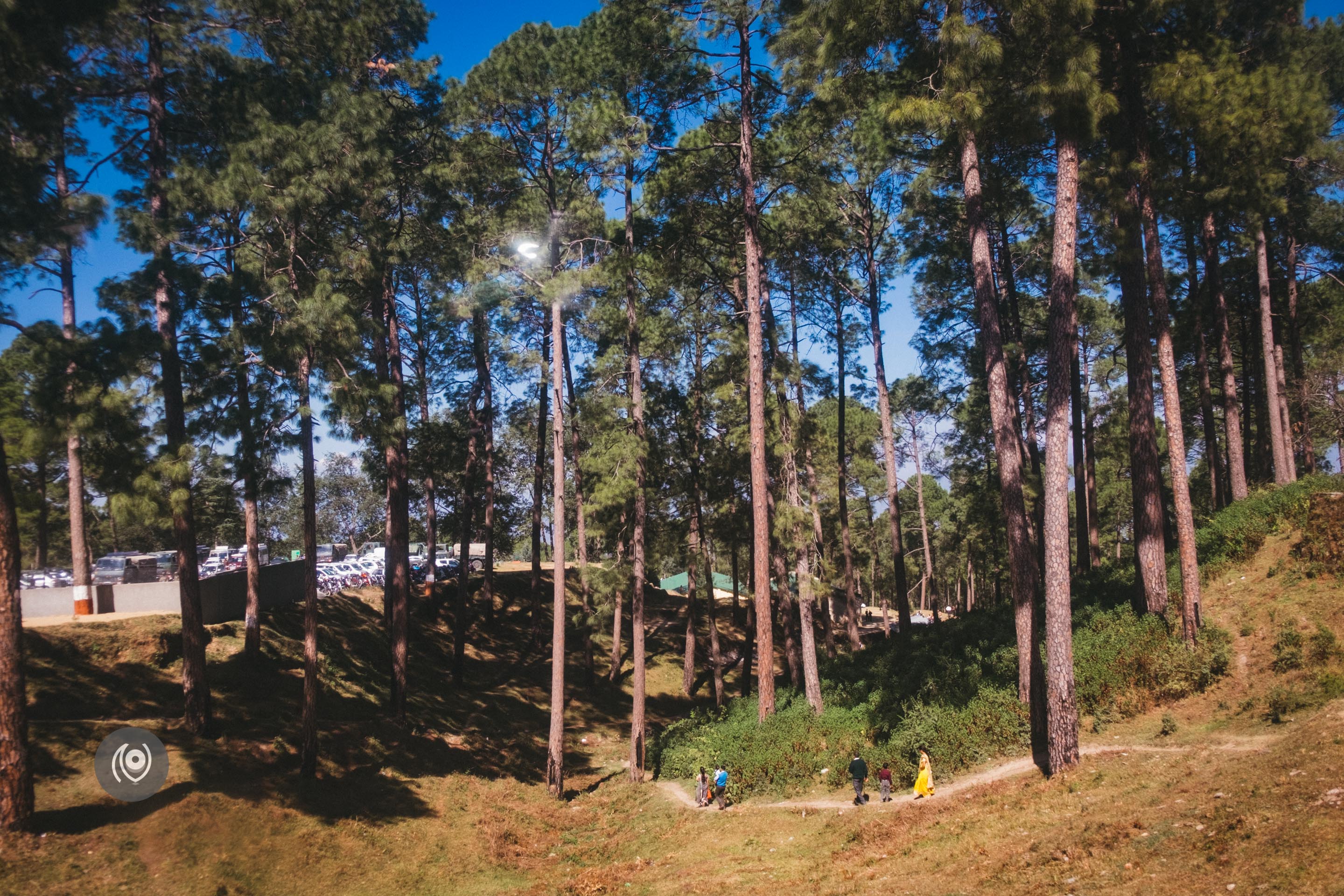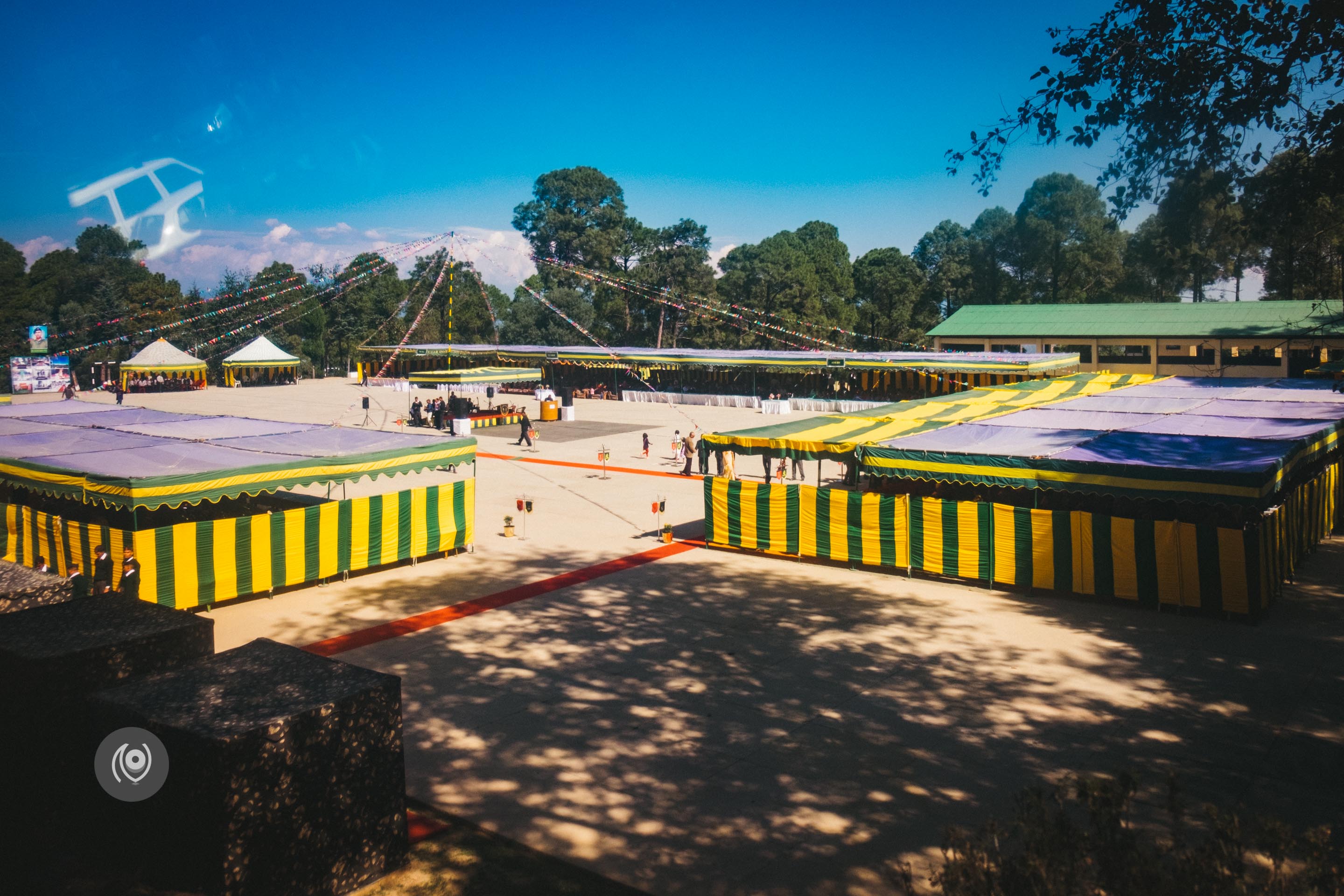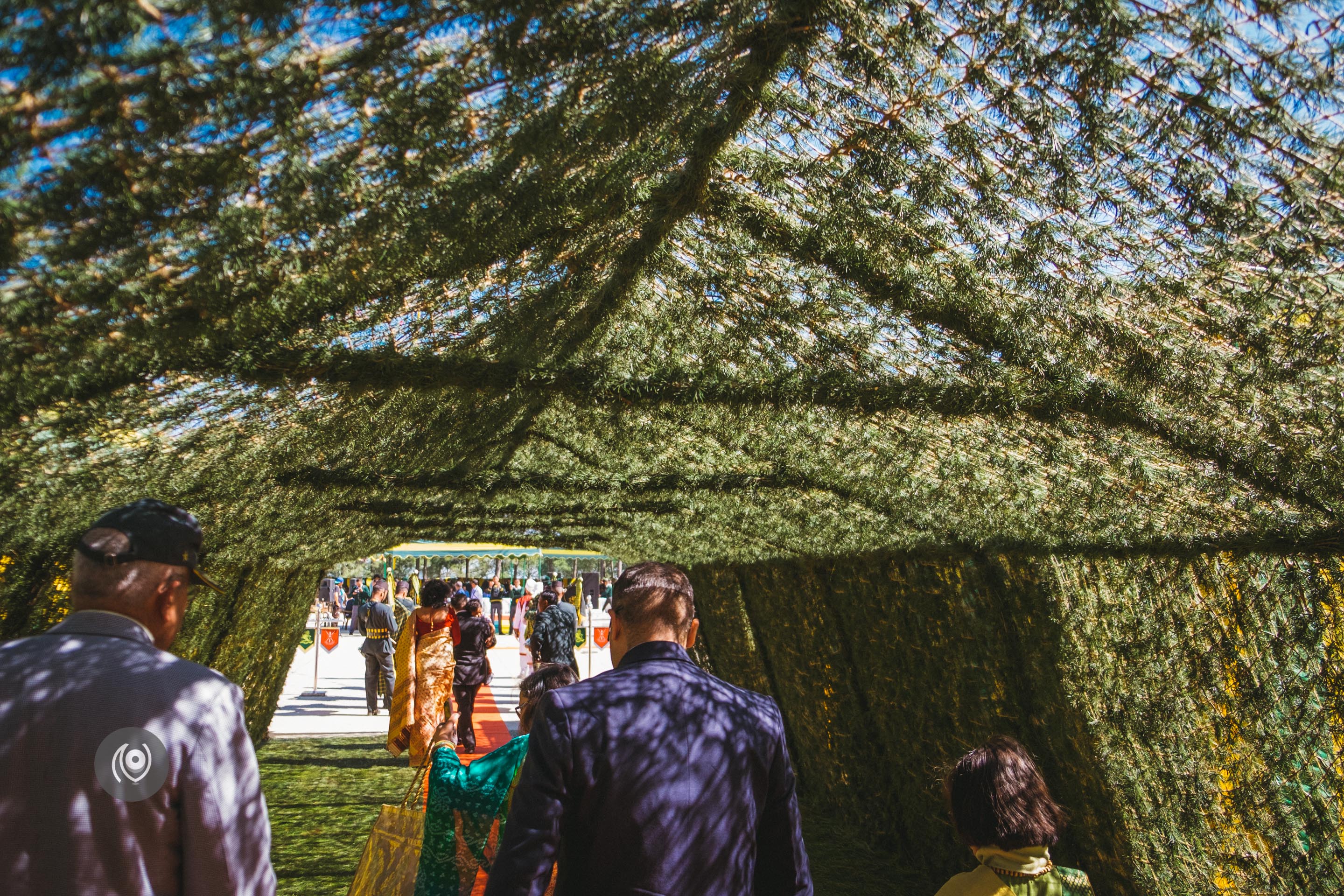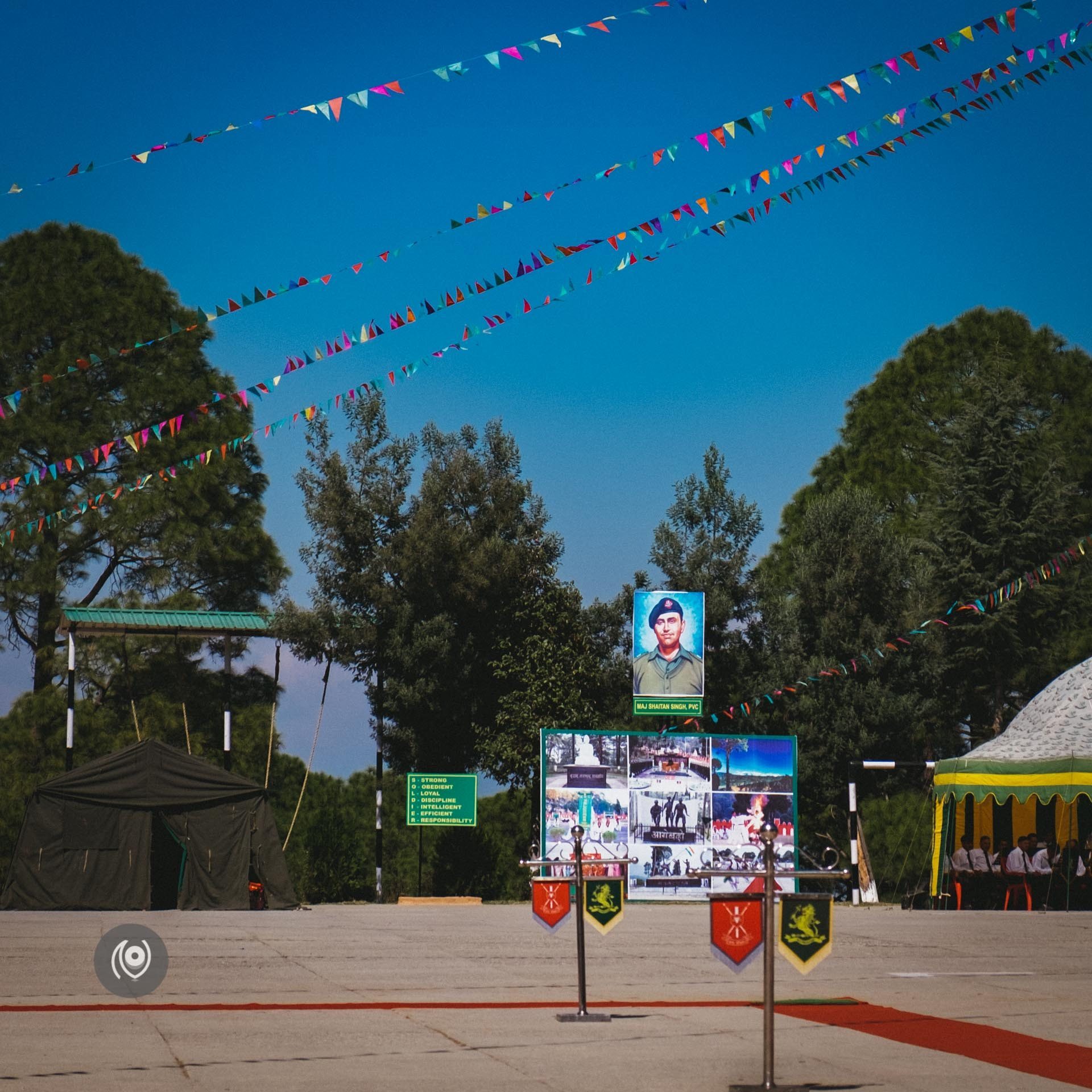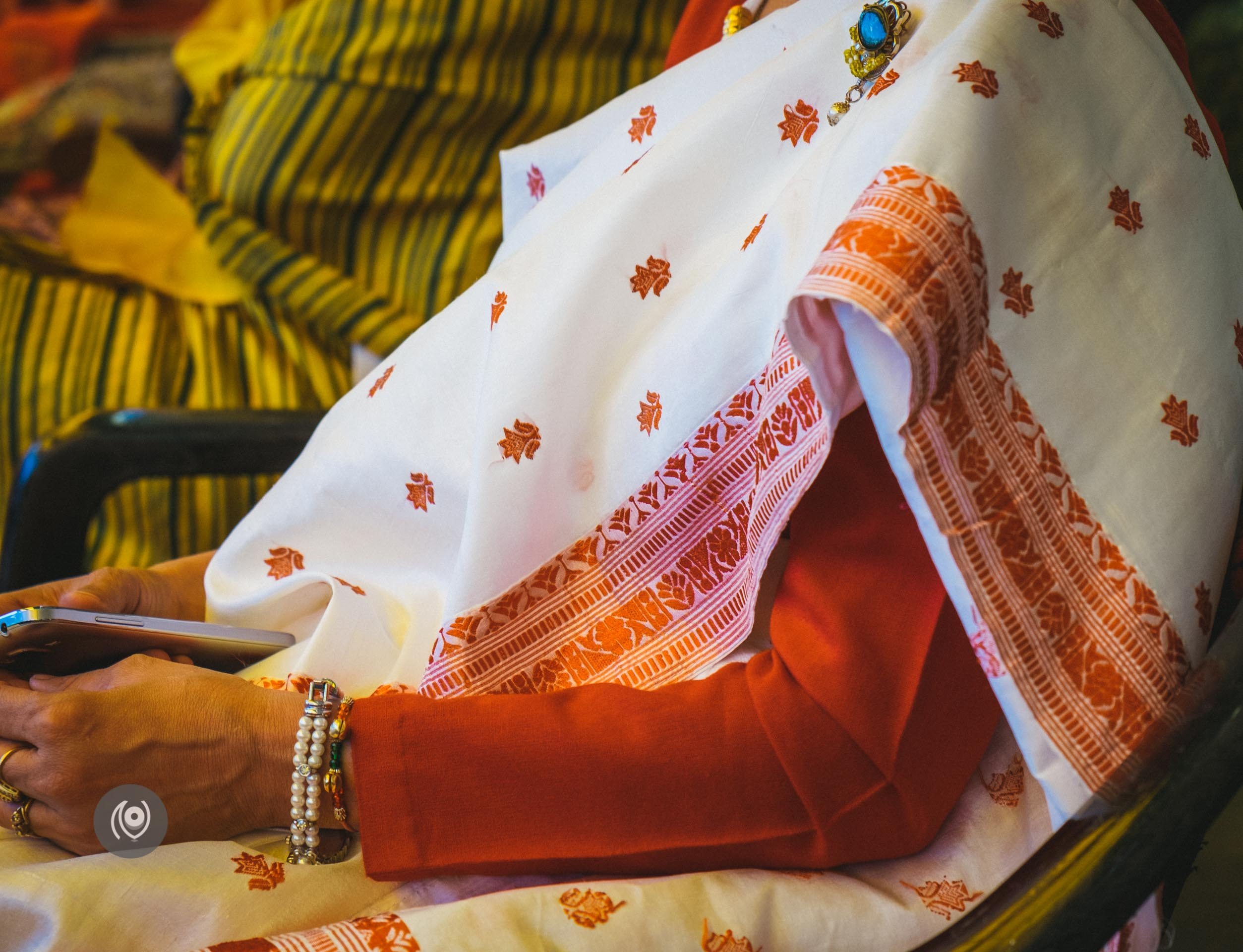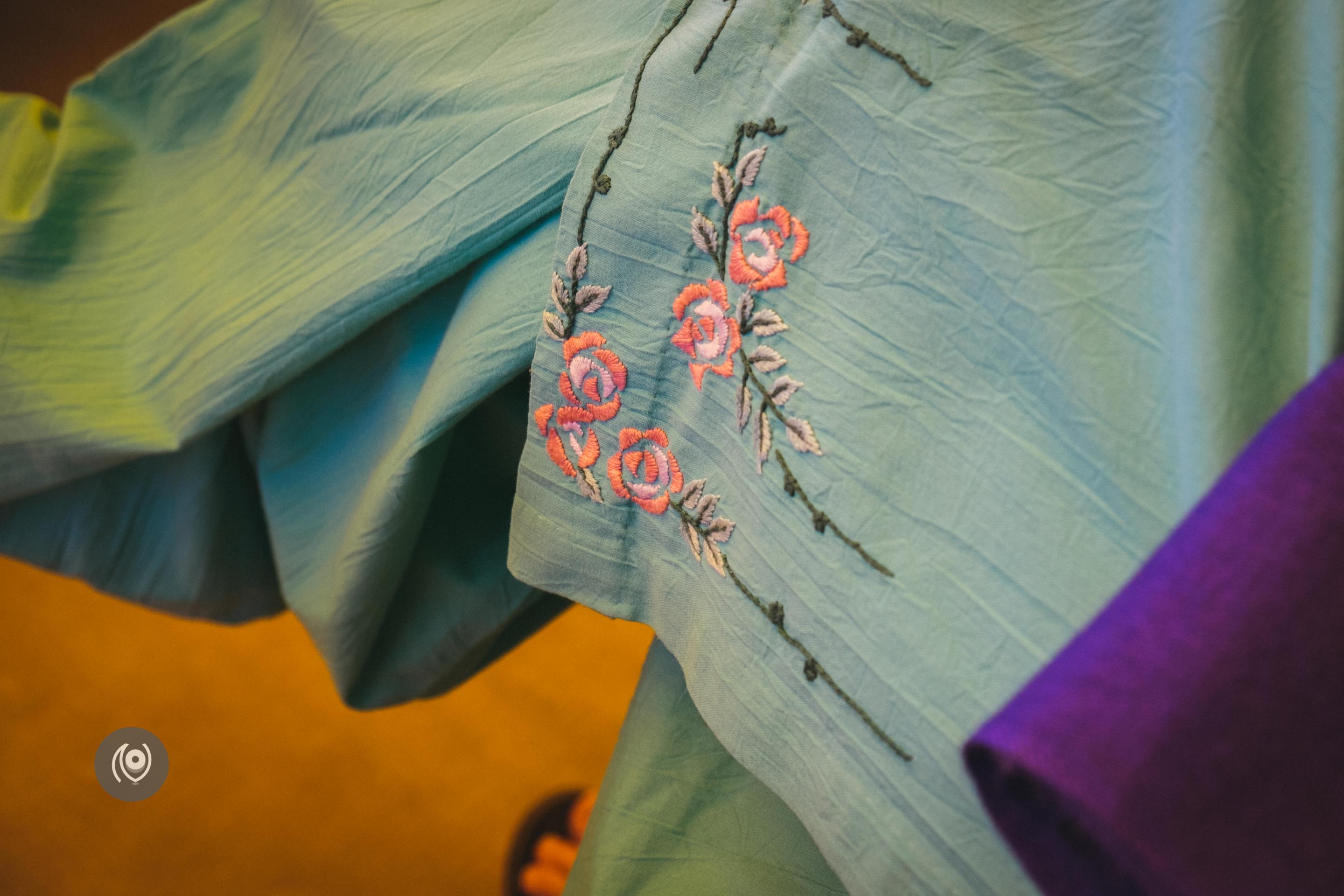 Before the food, there's entertainment, which included jokers and music and tube-light eating. There's a video at the end of the blog post with snippets from all three days and has some of the music / dance too.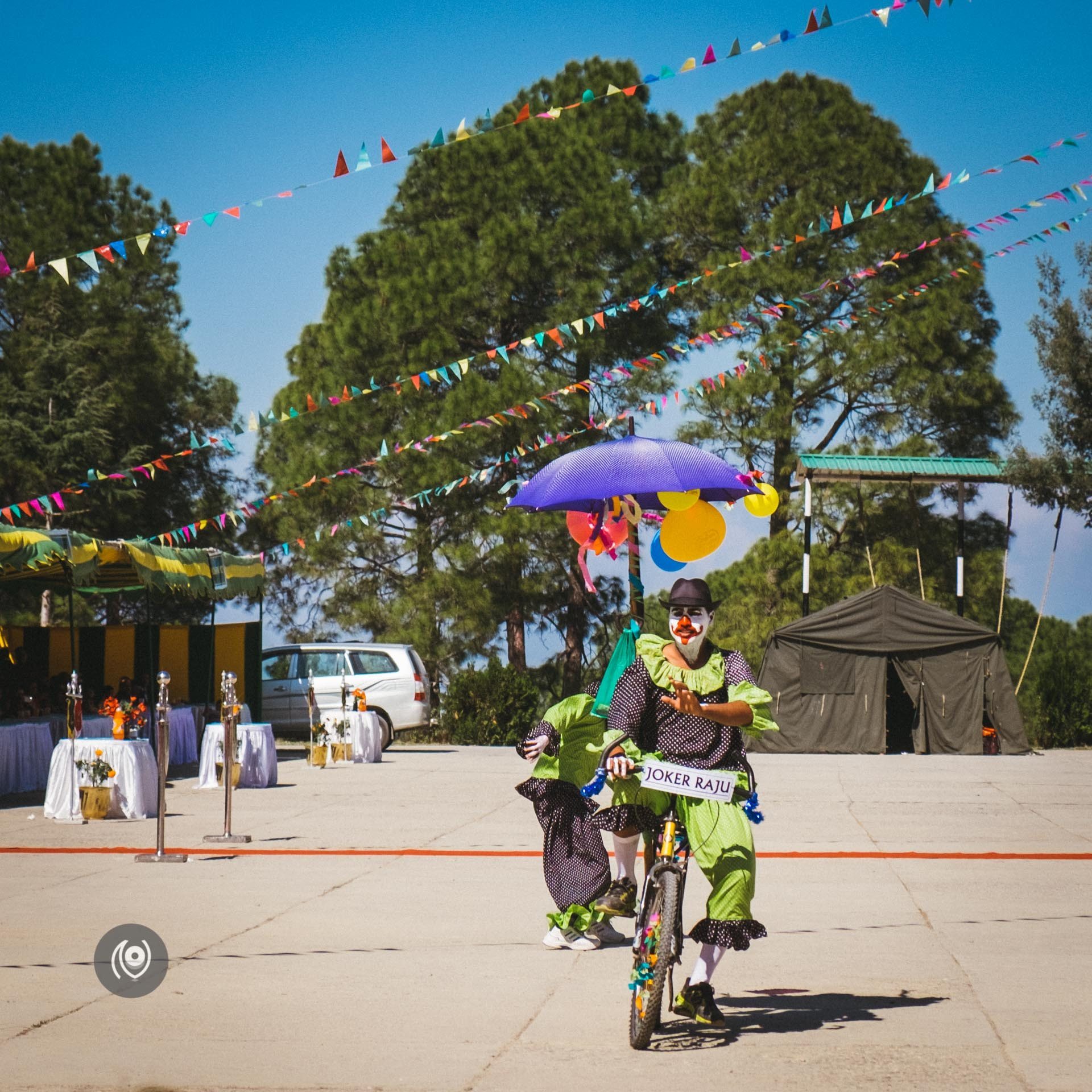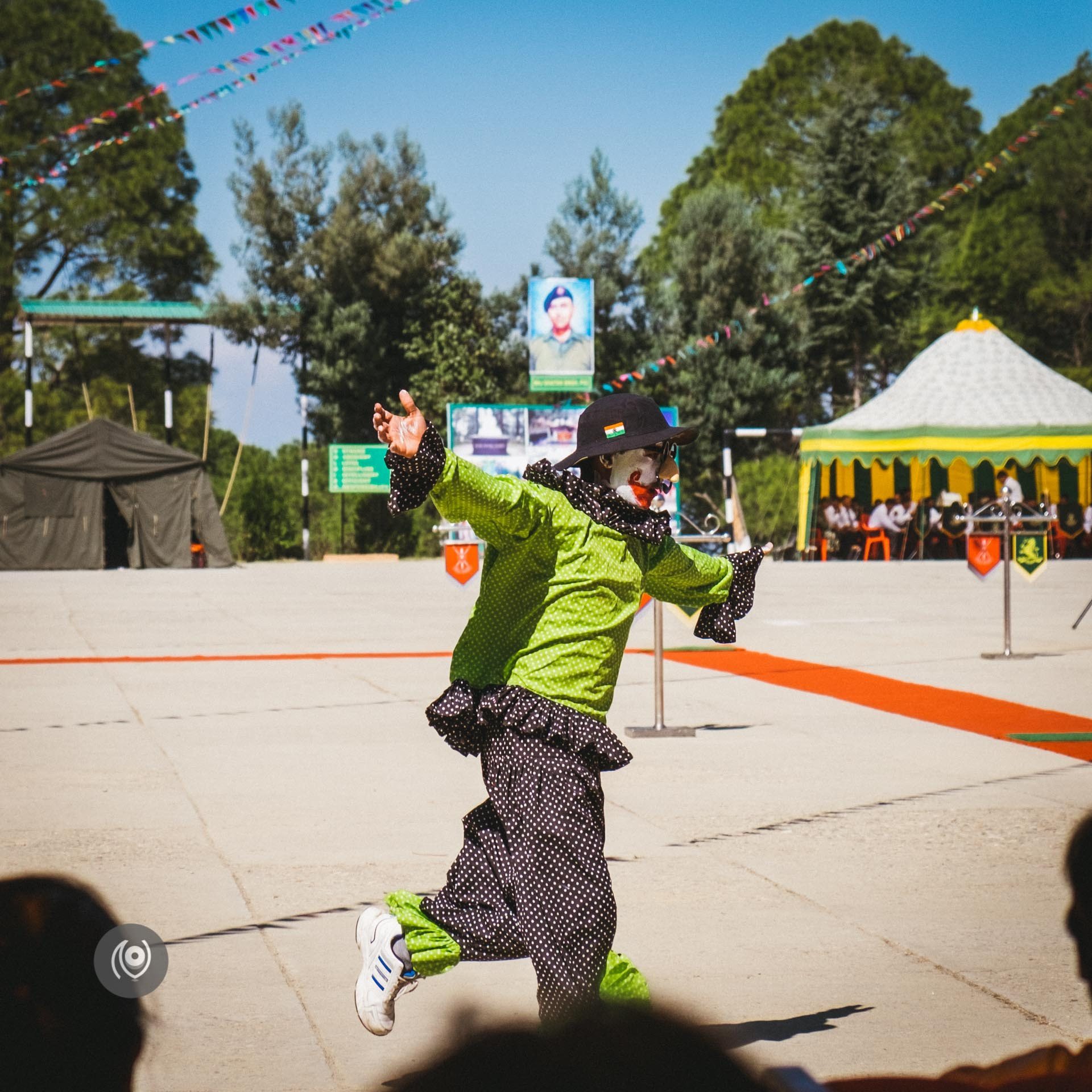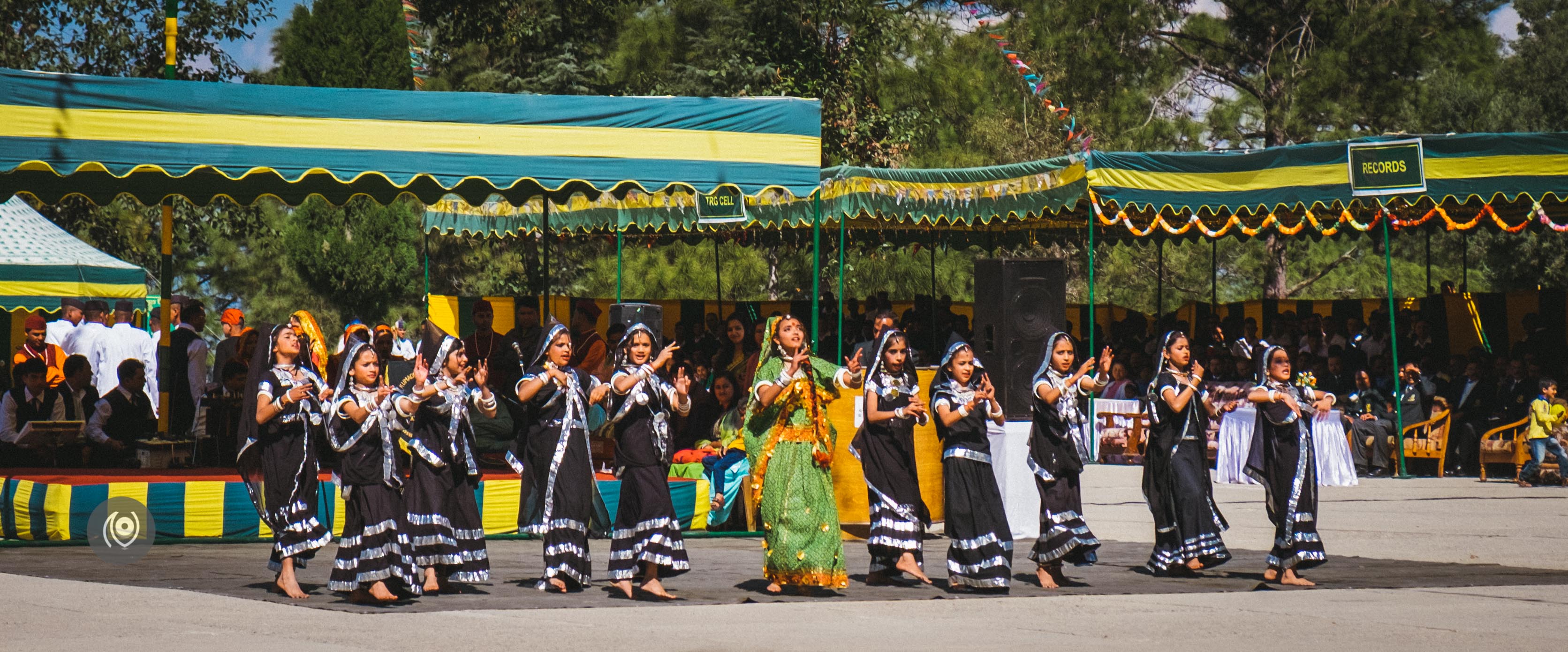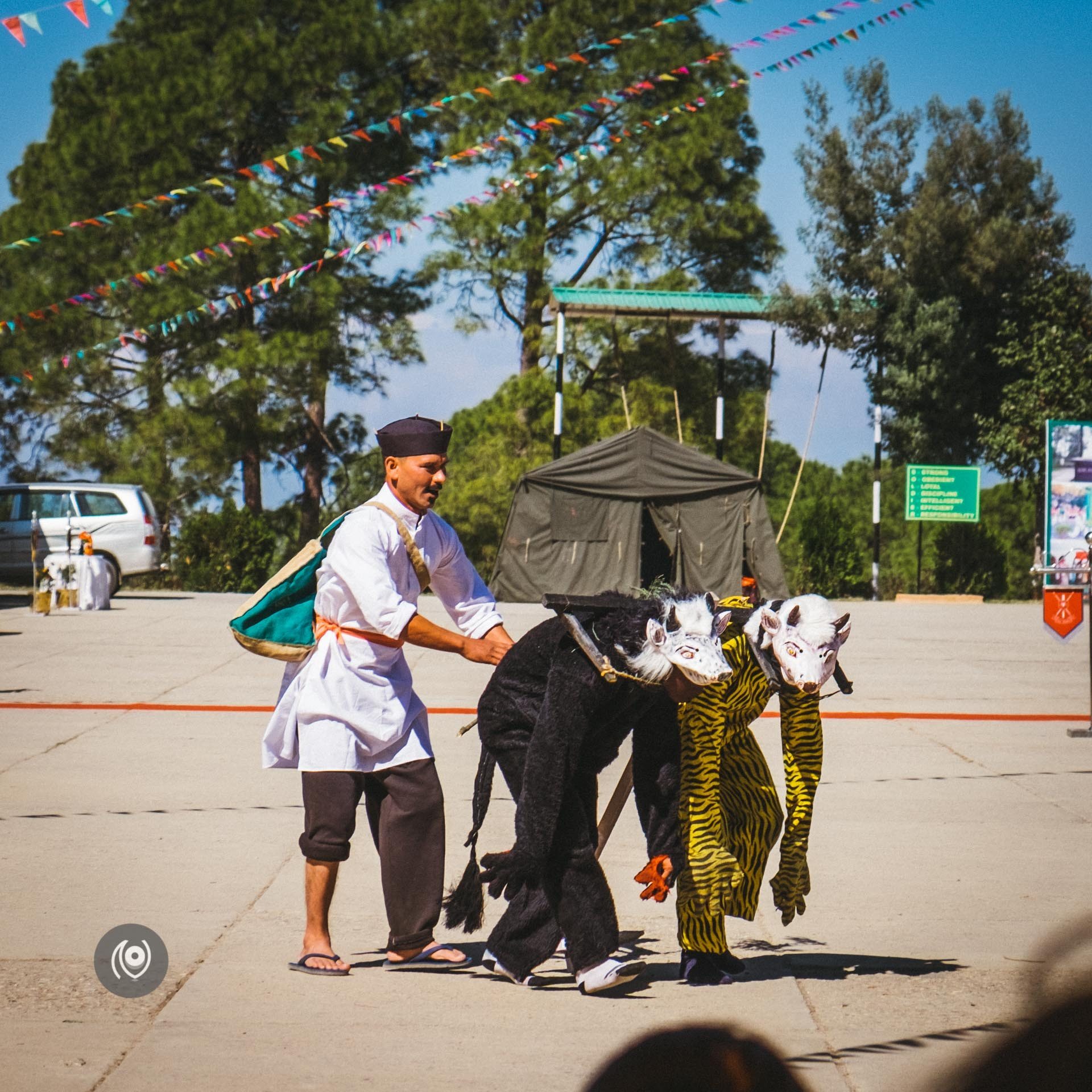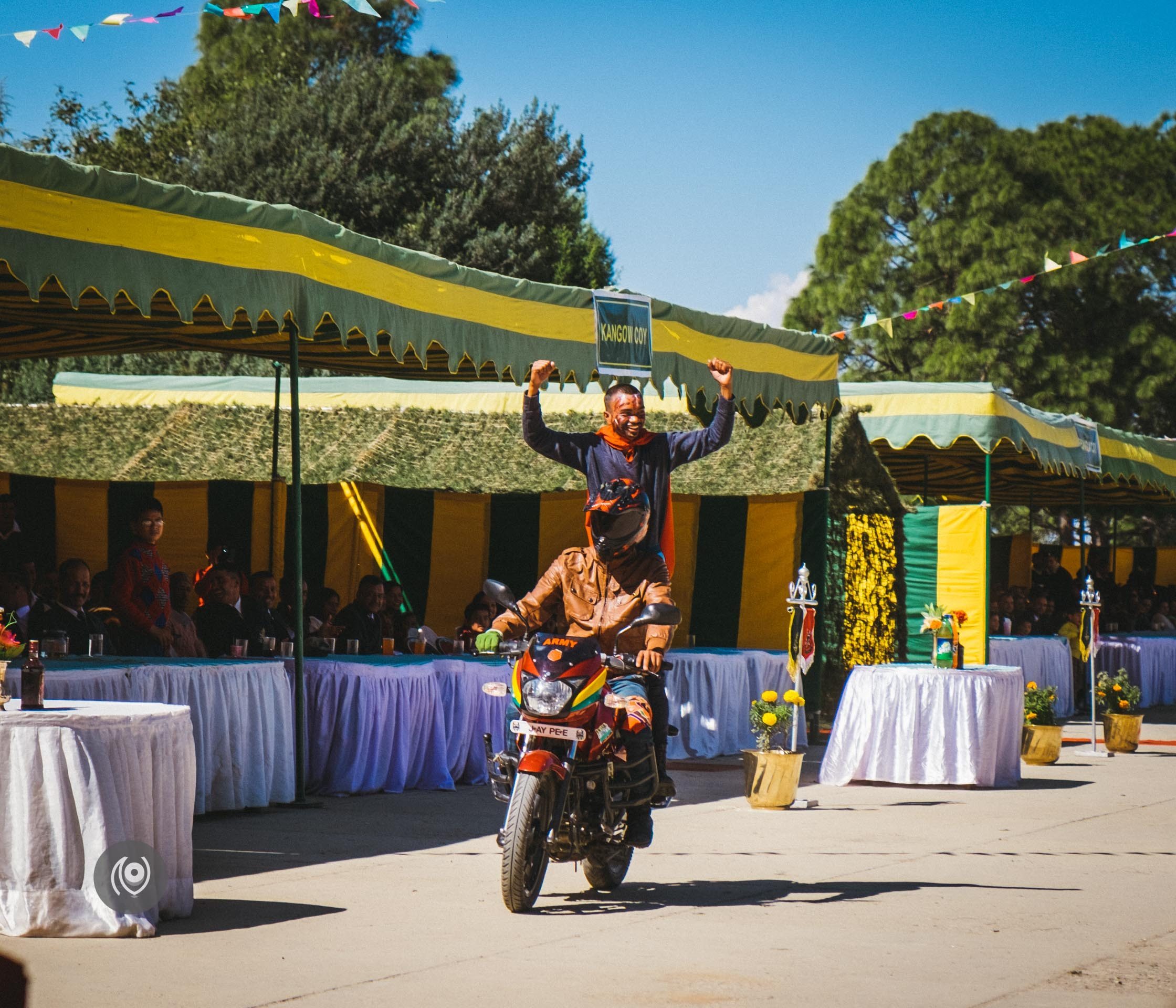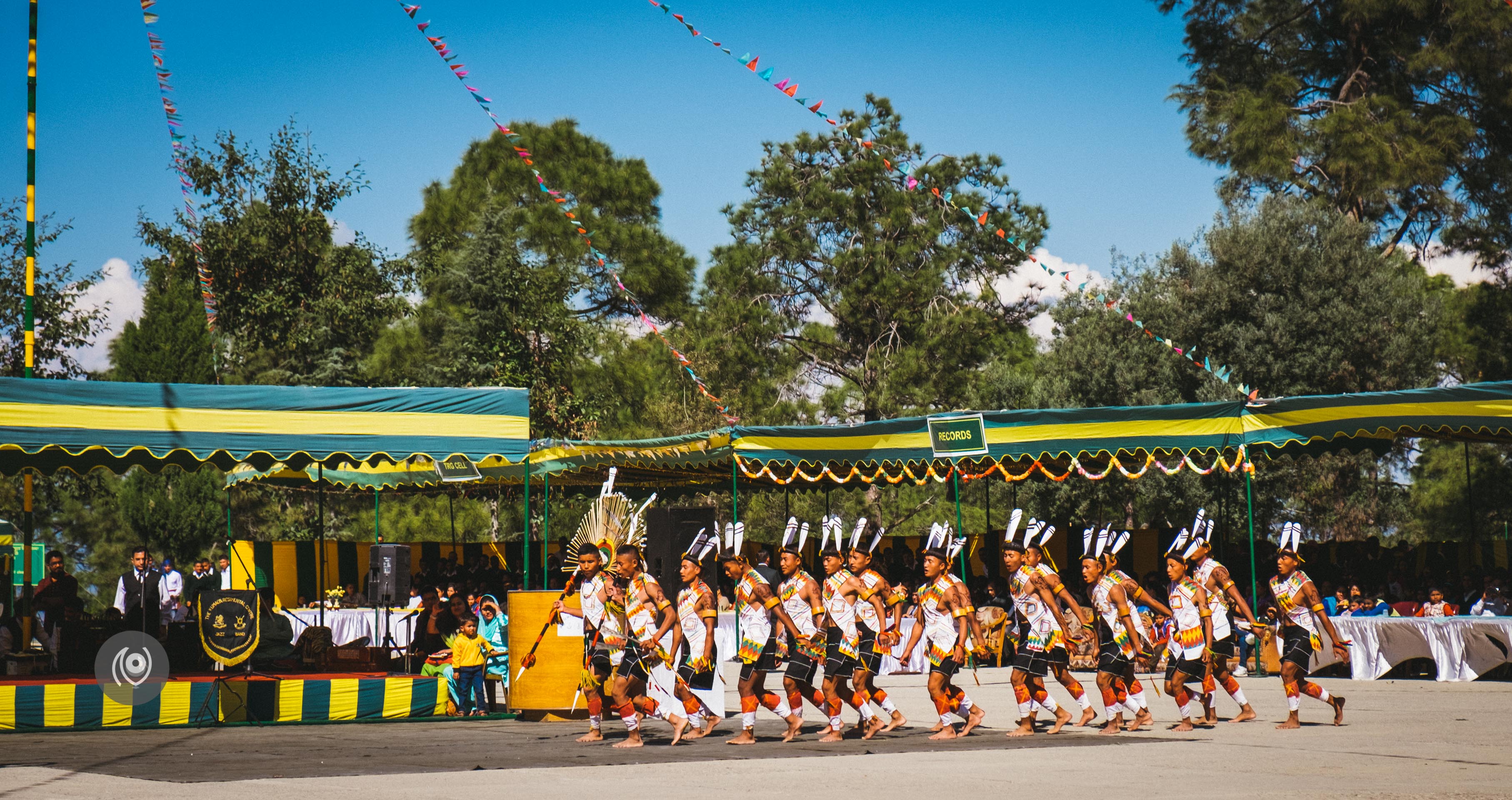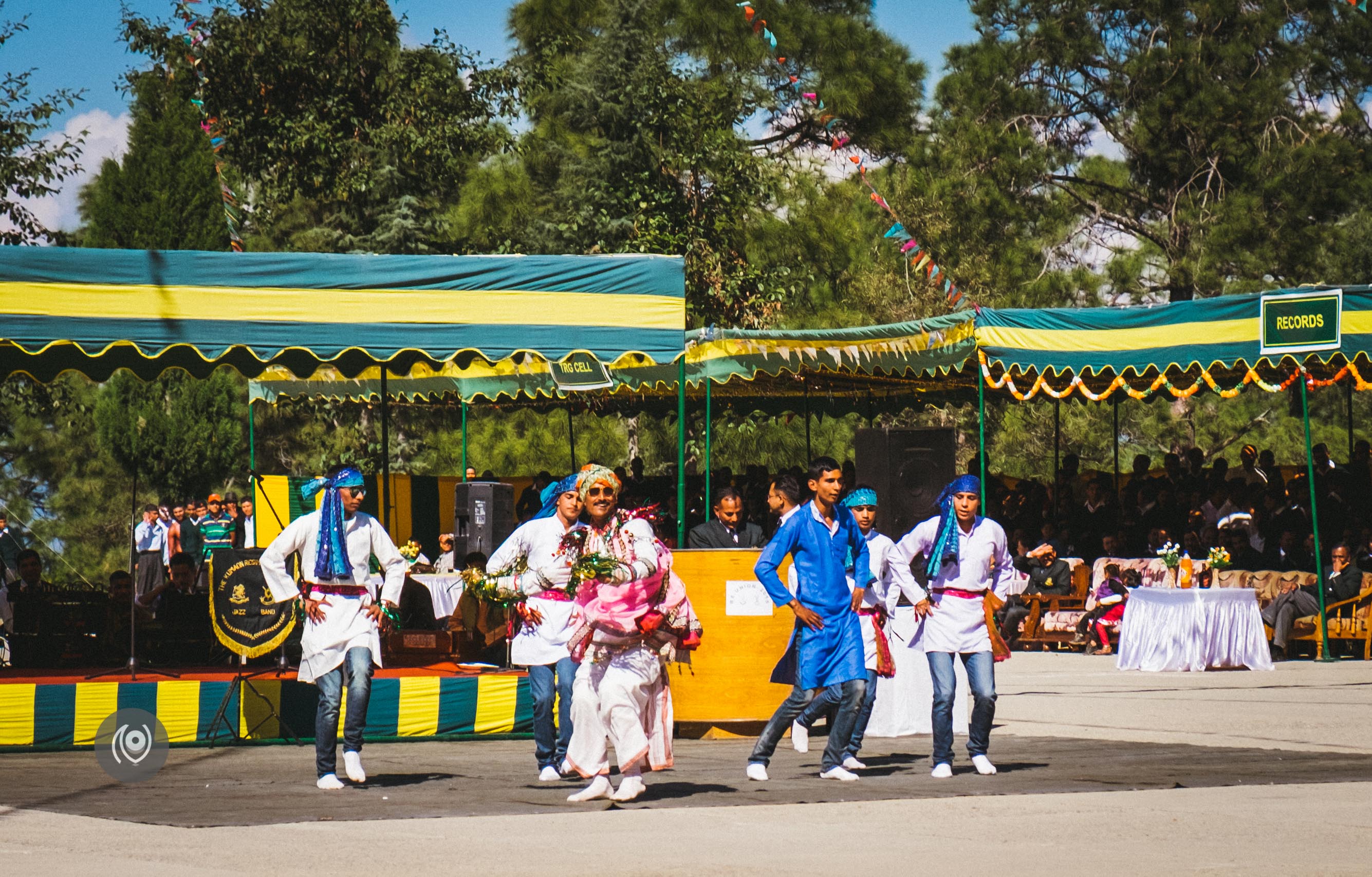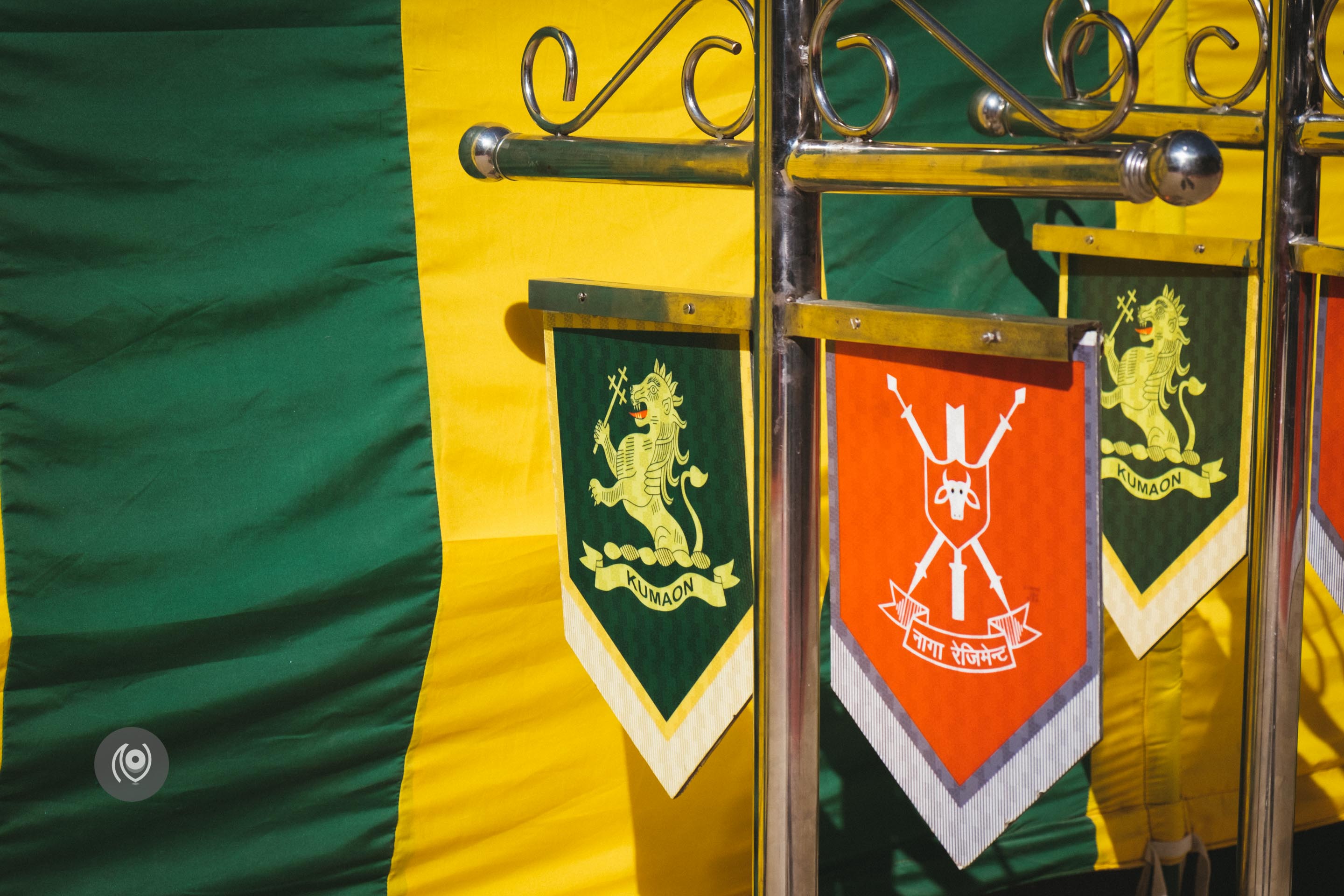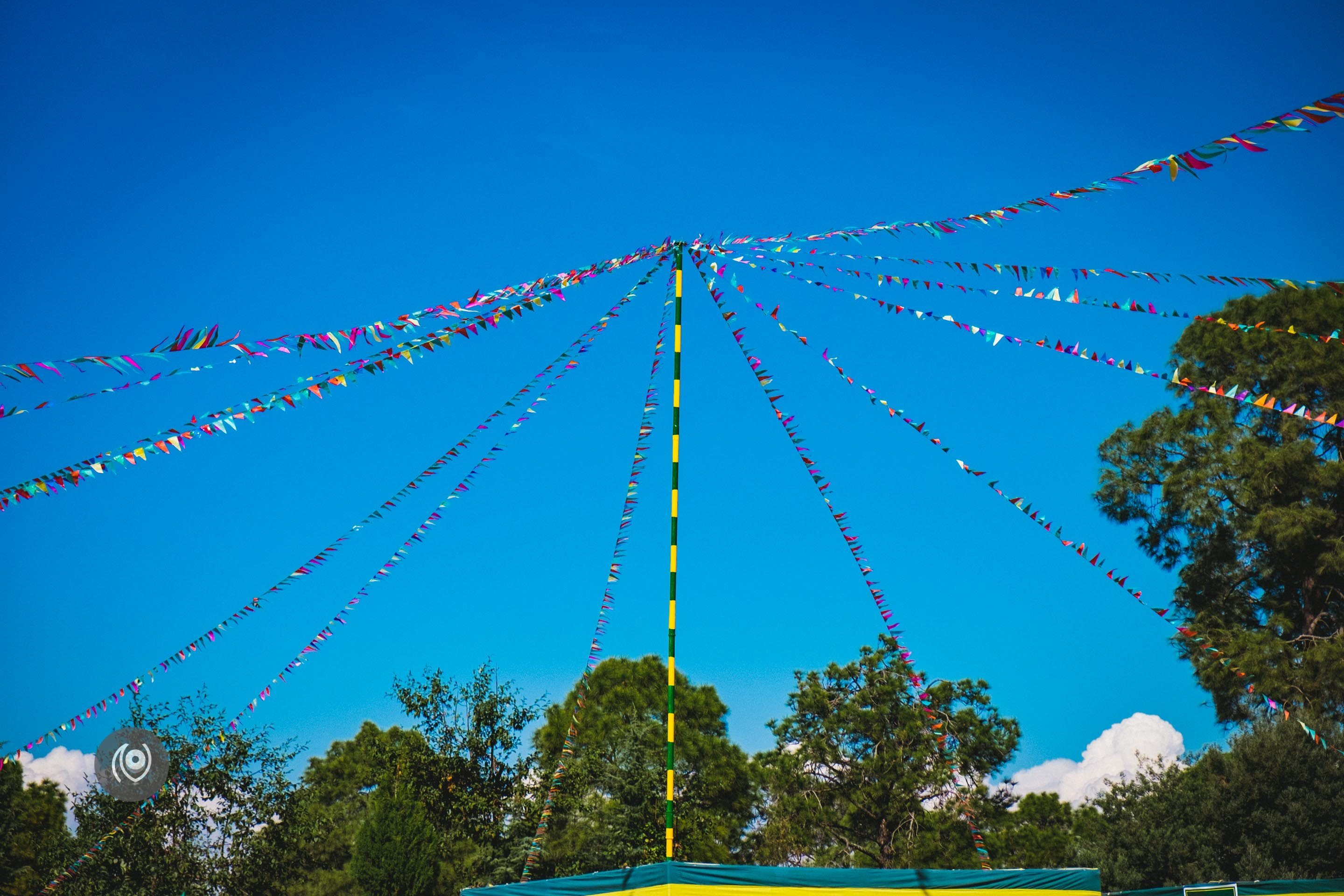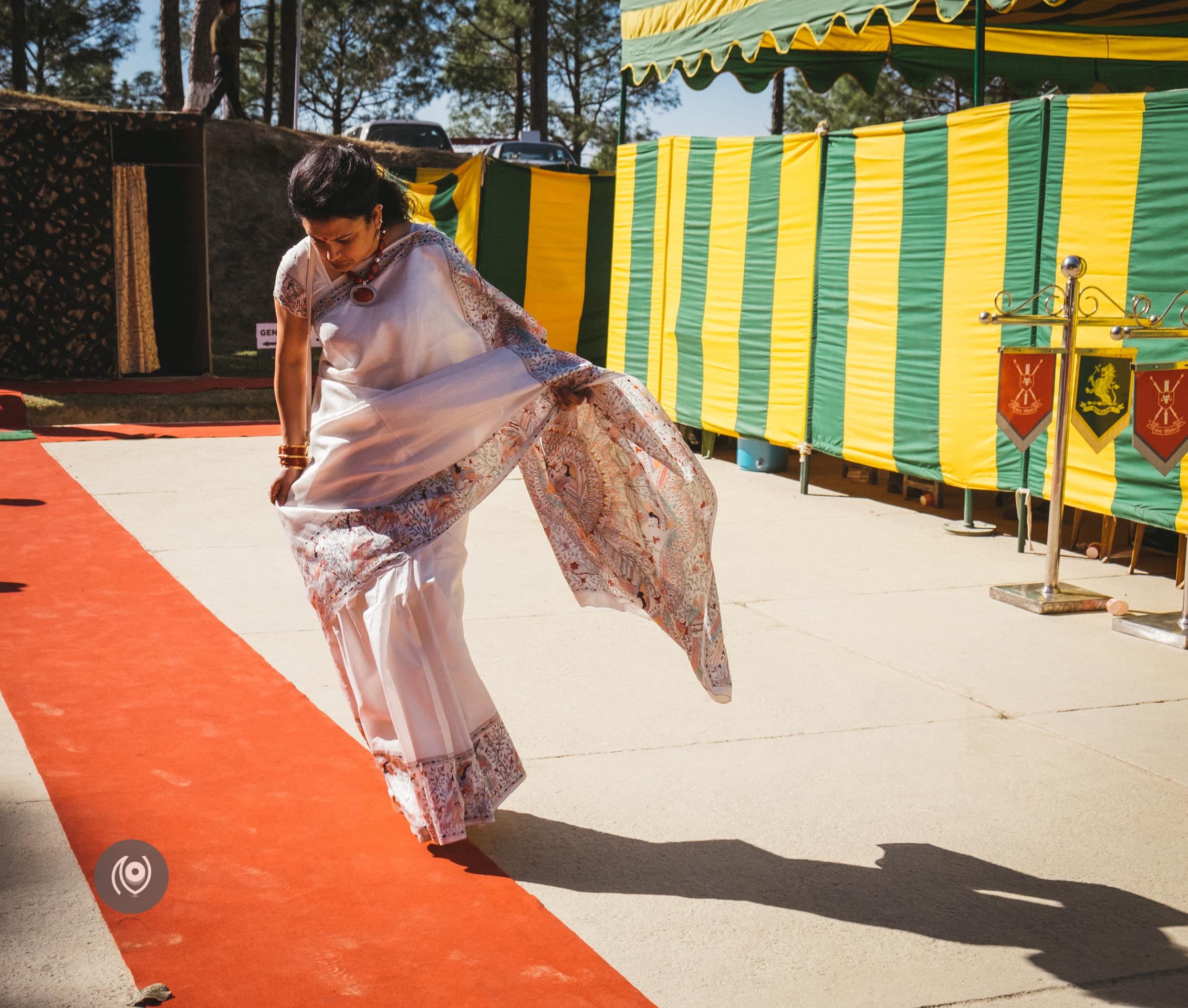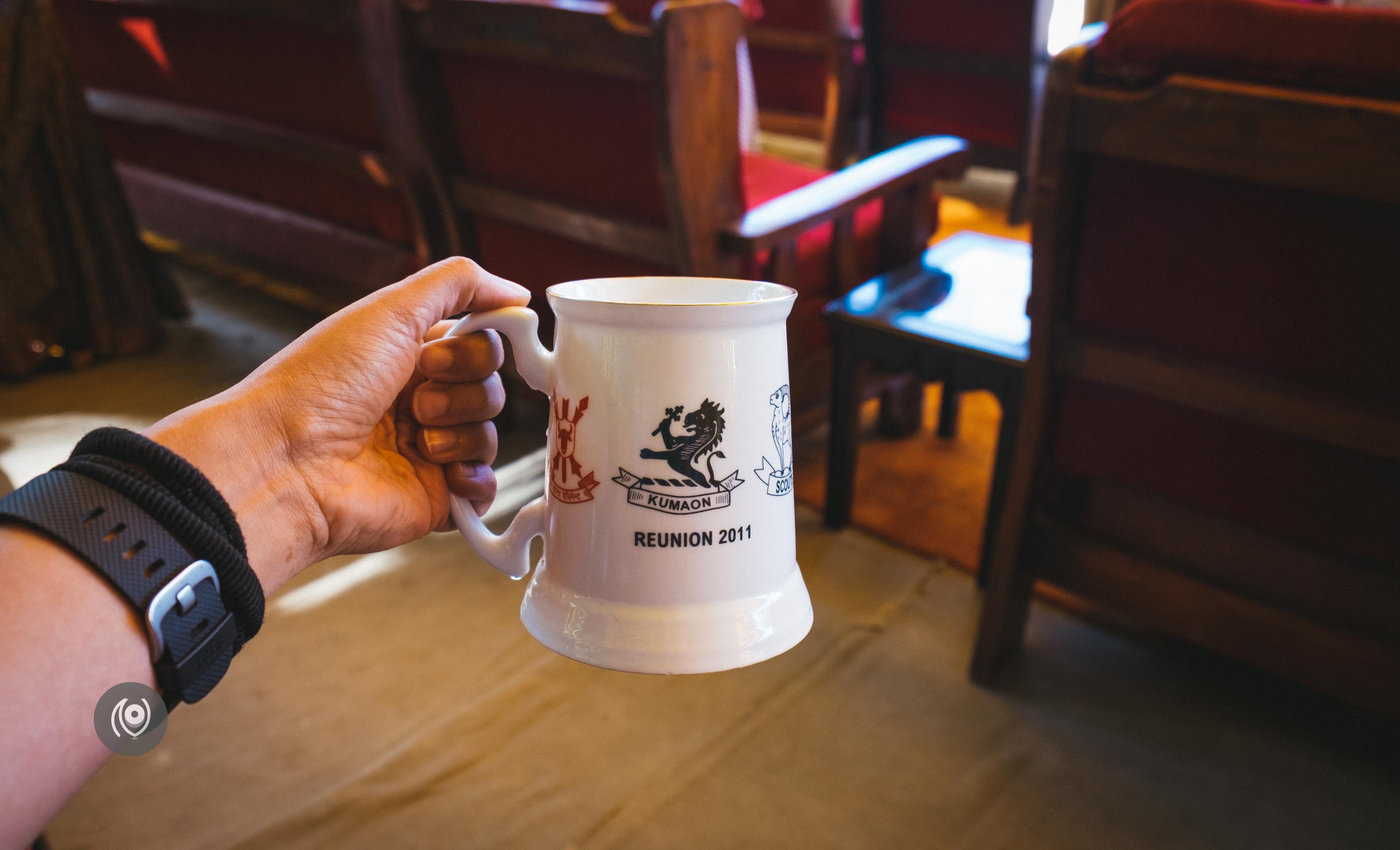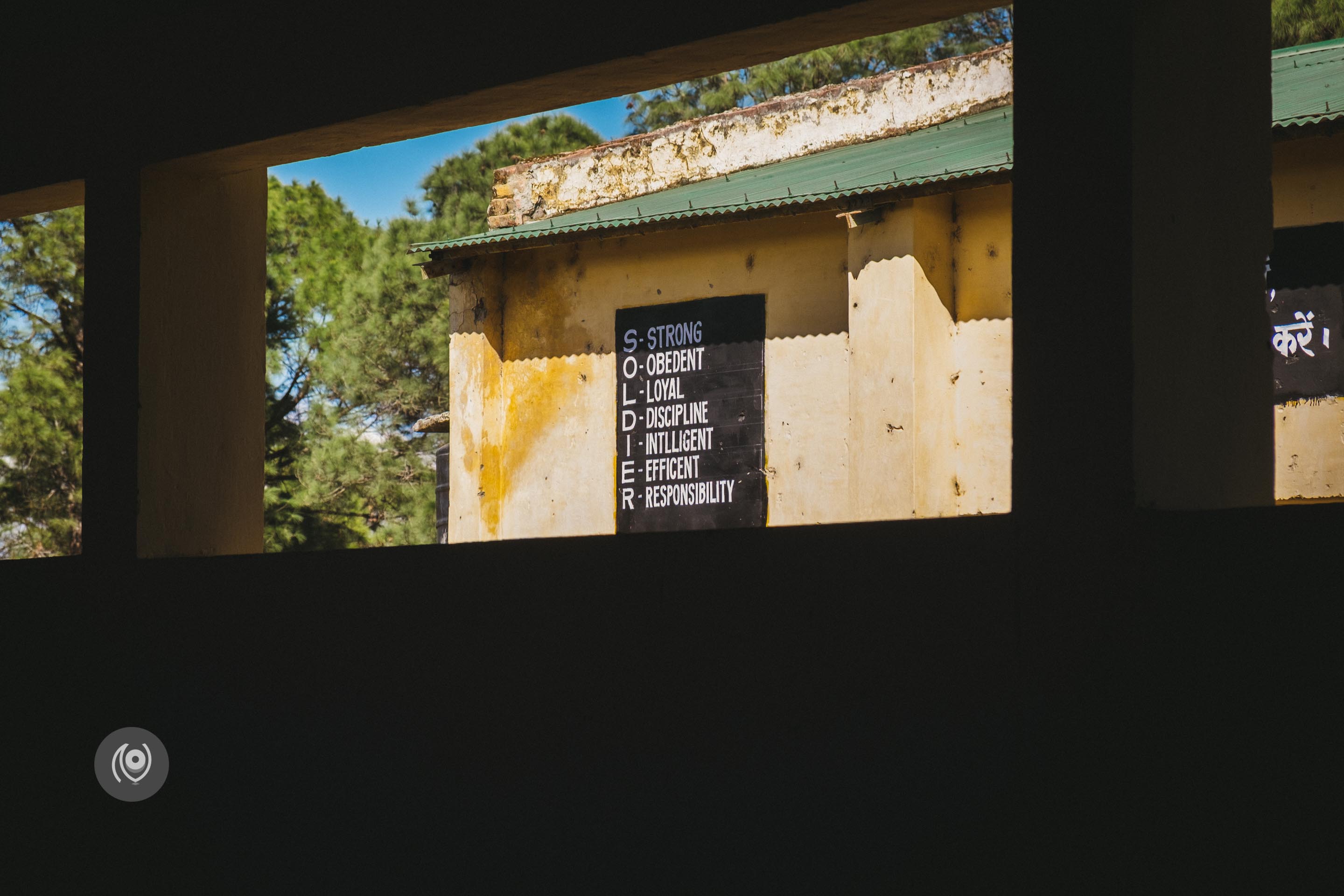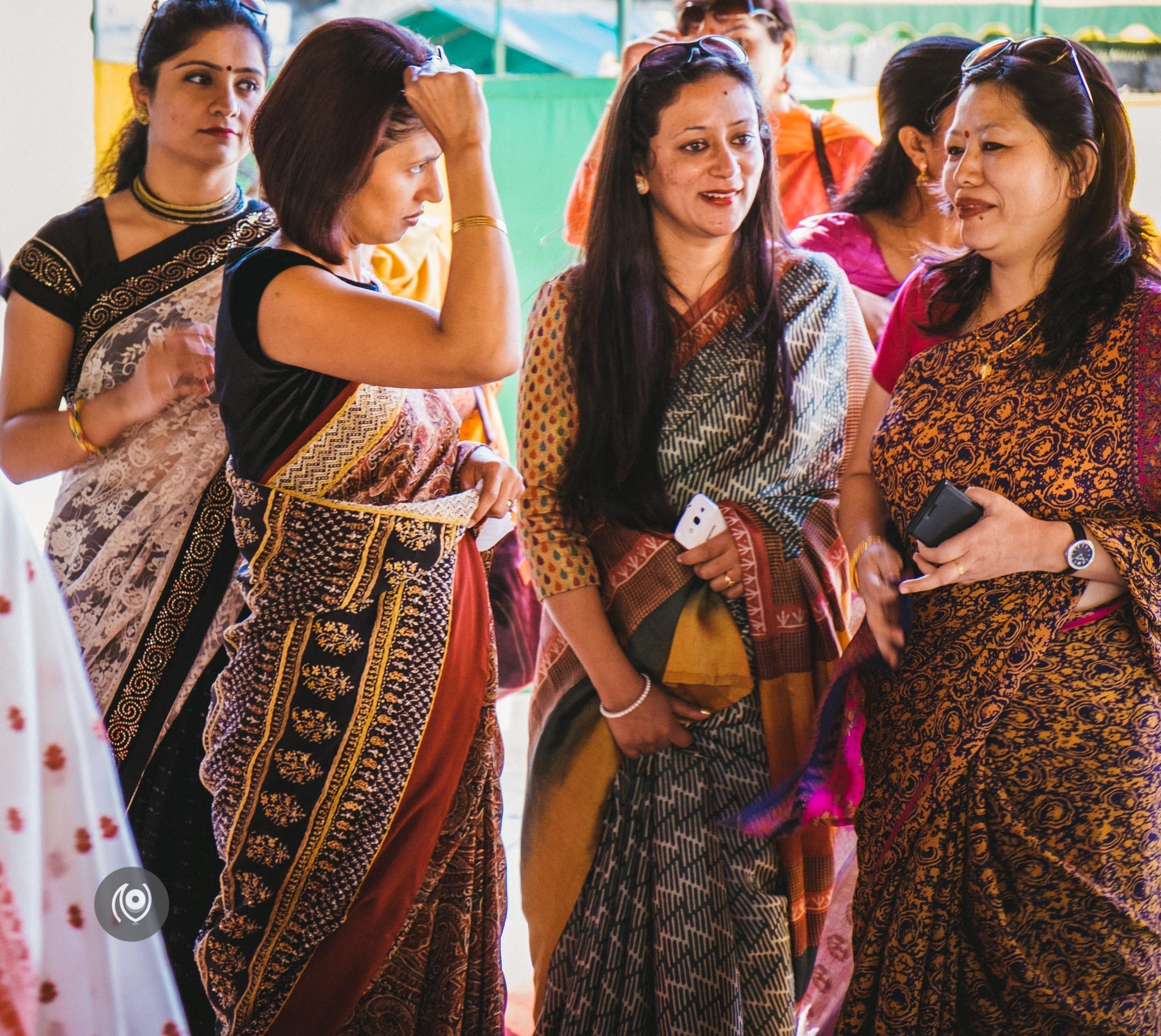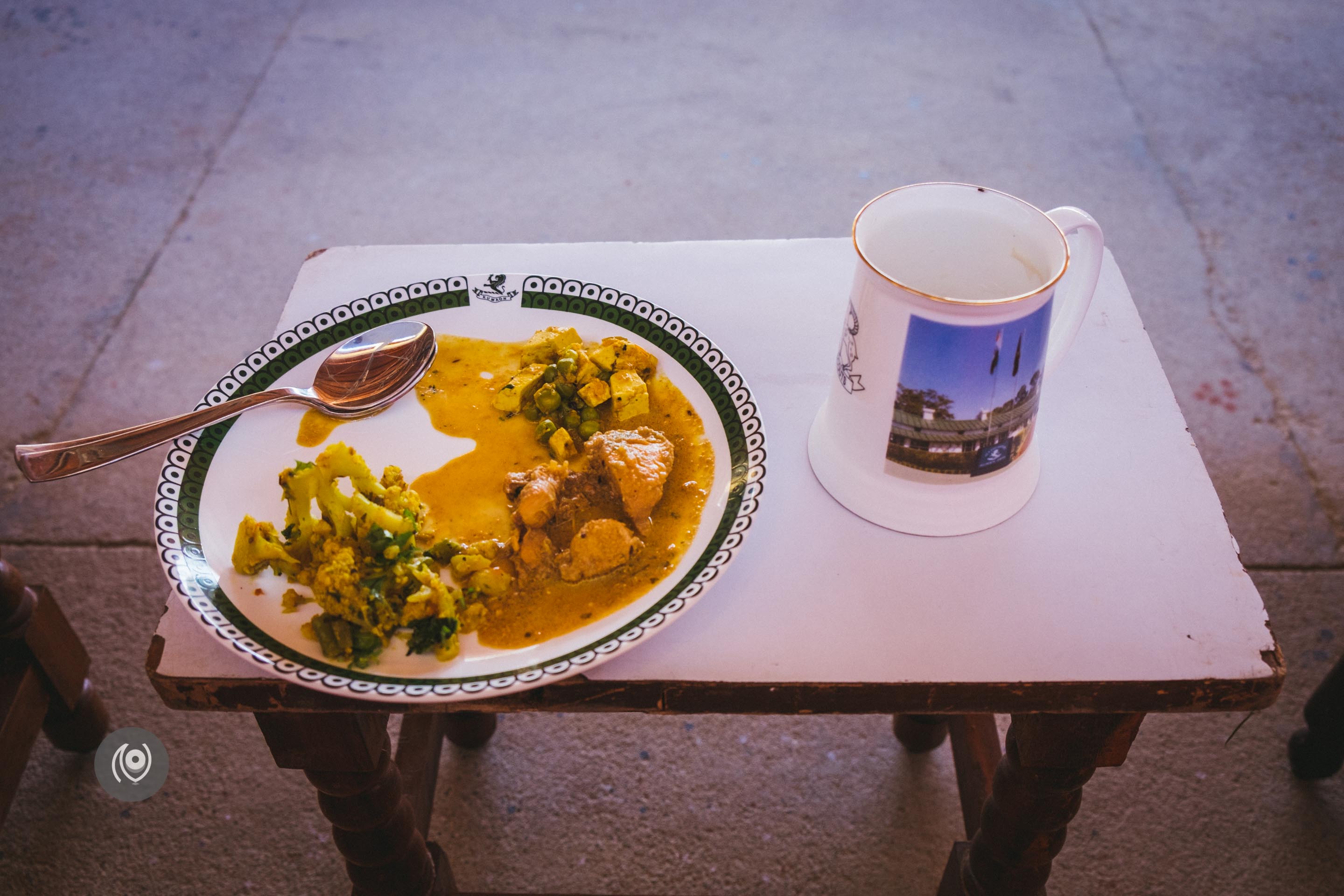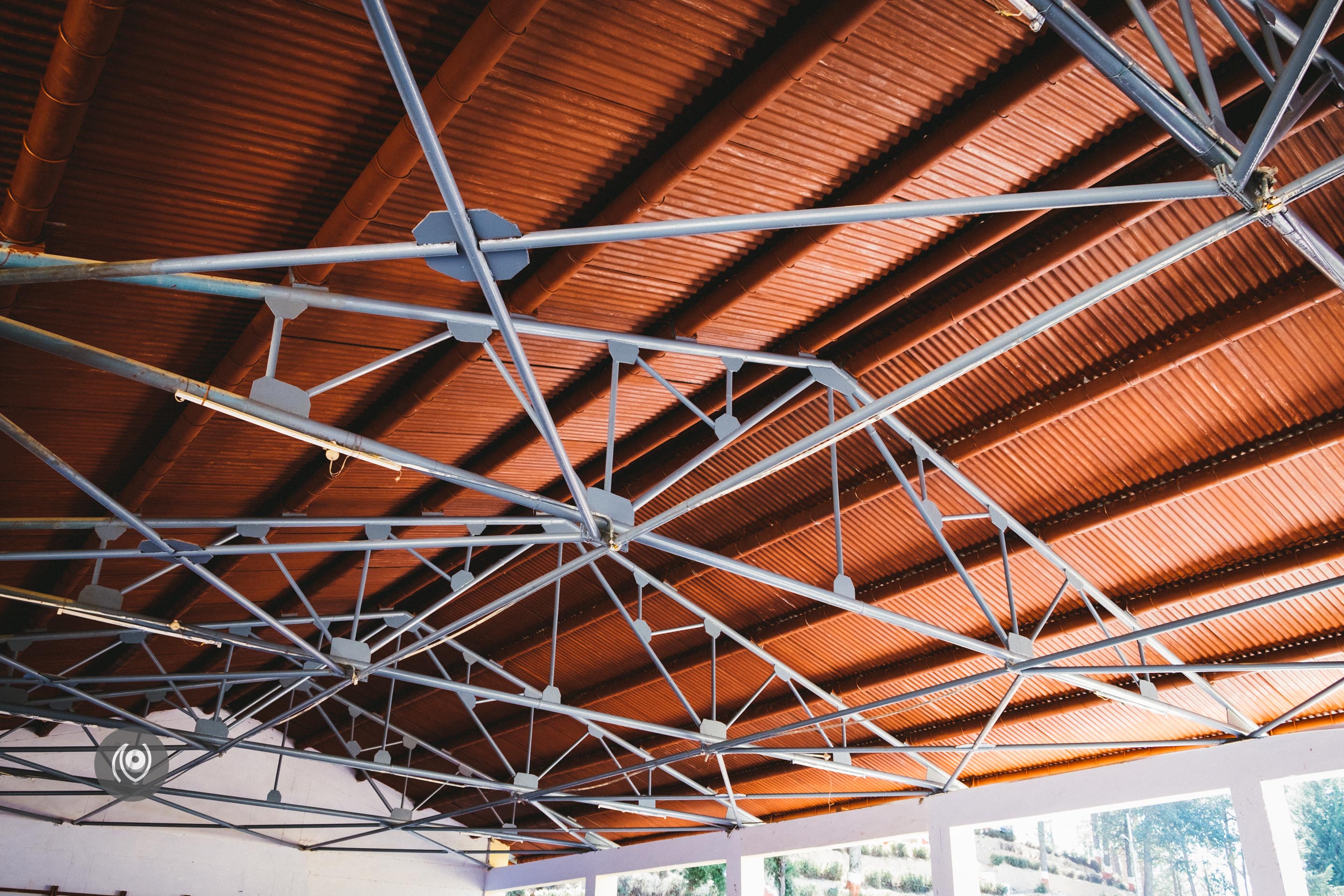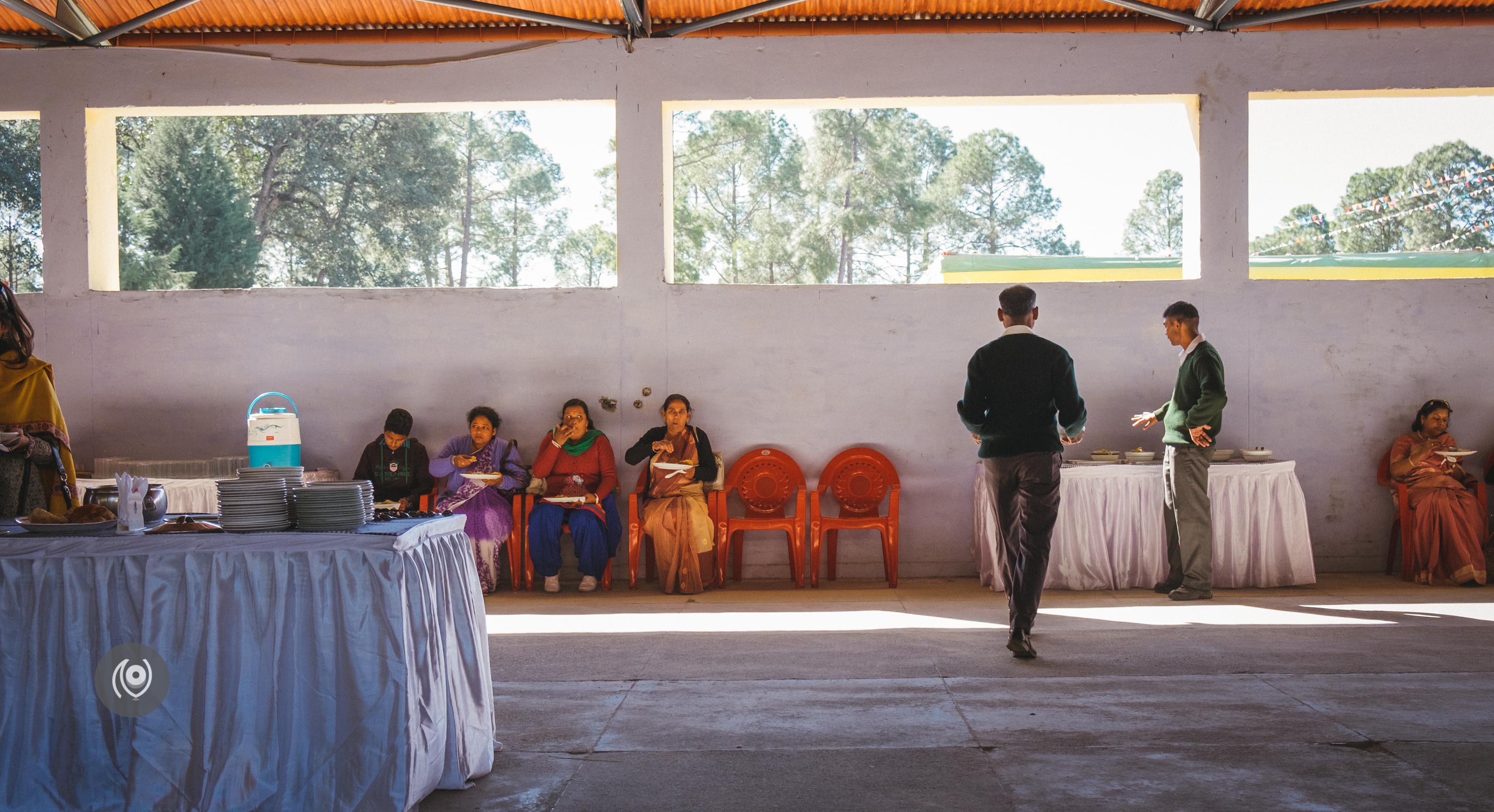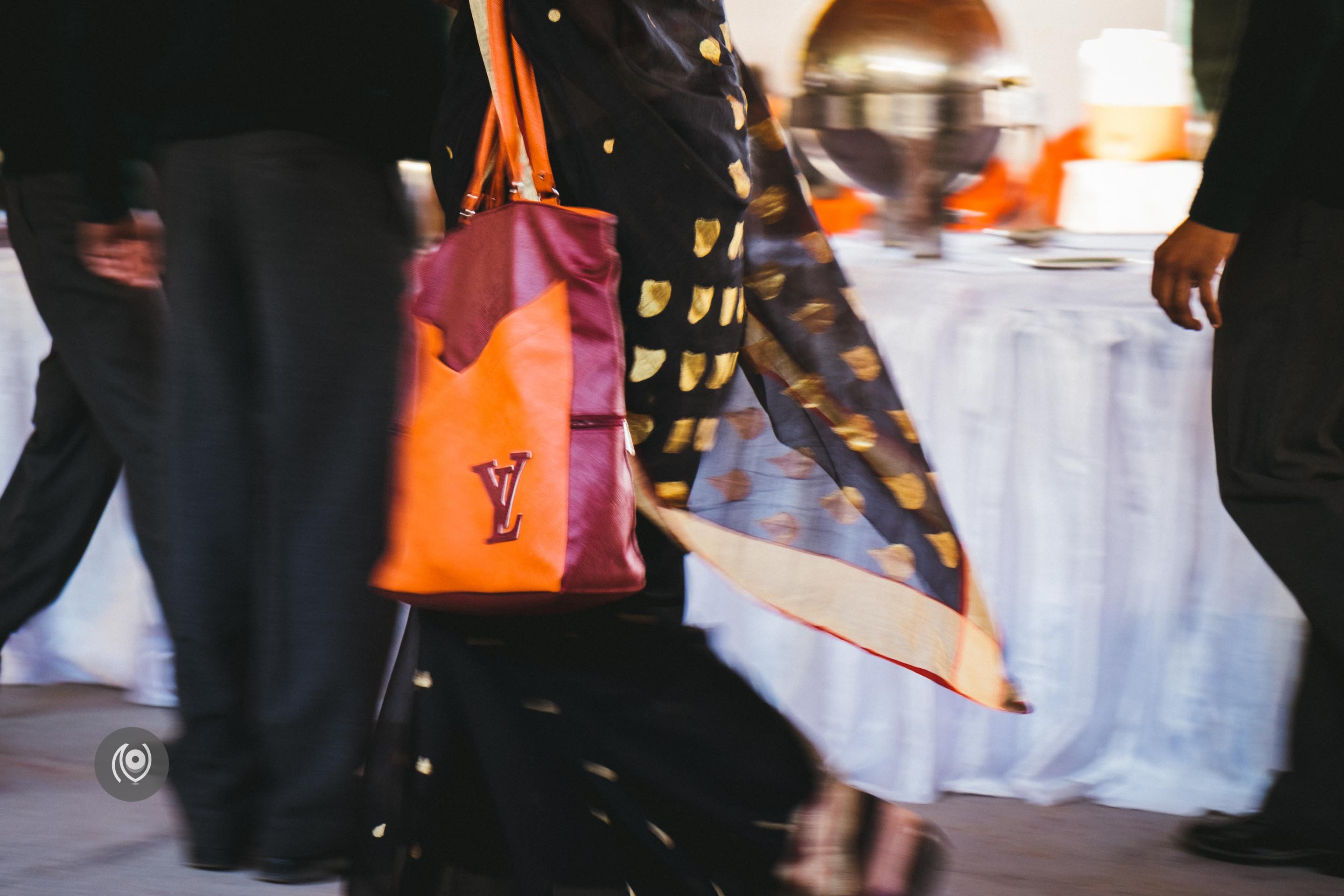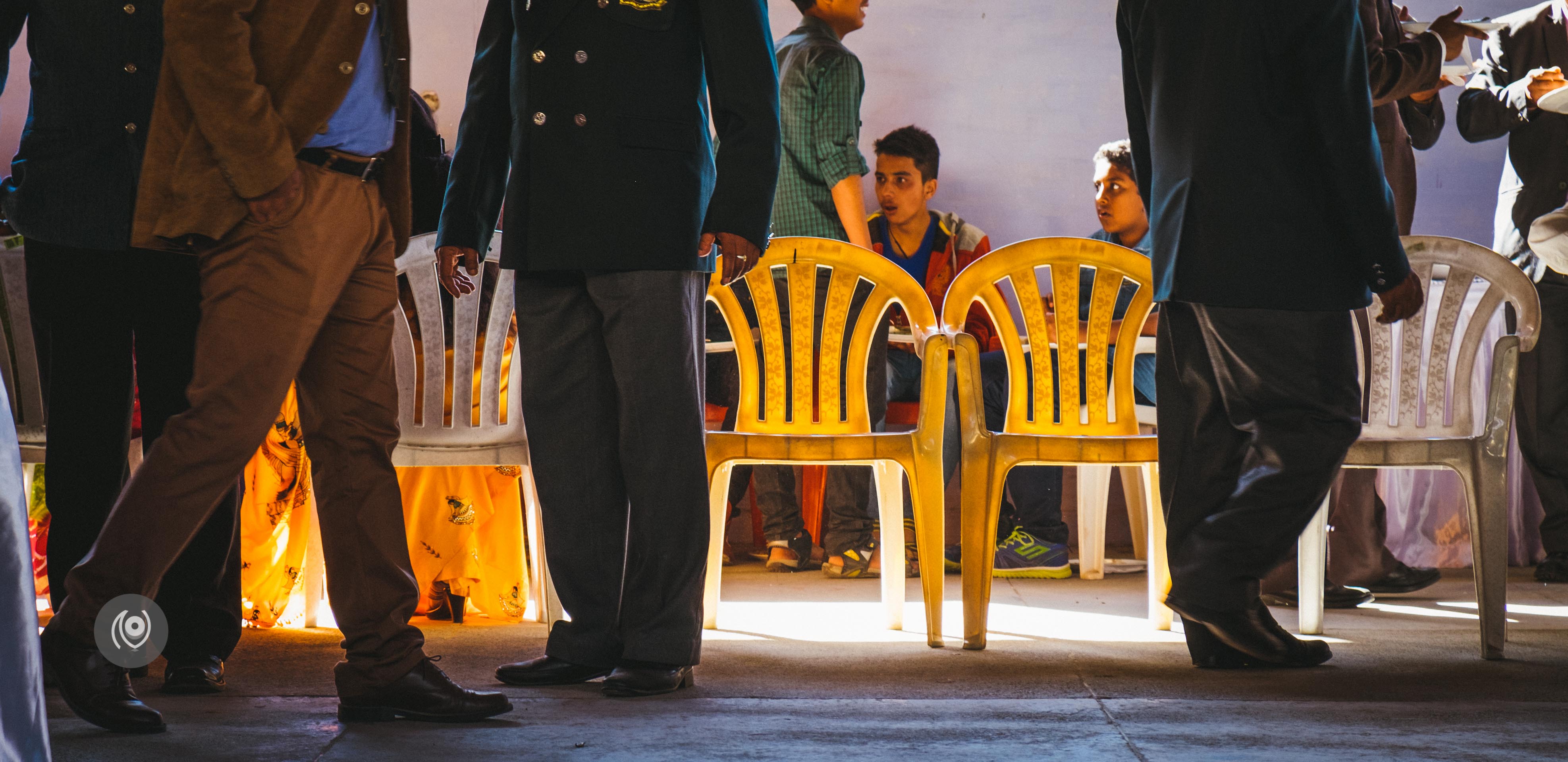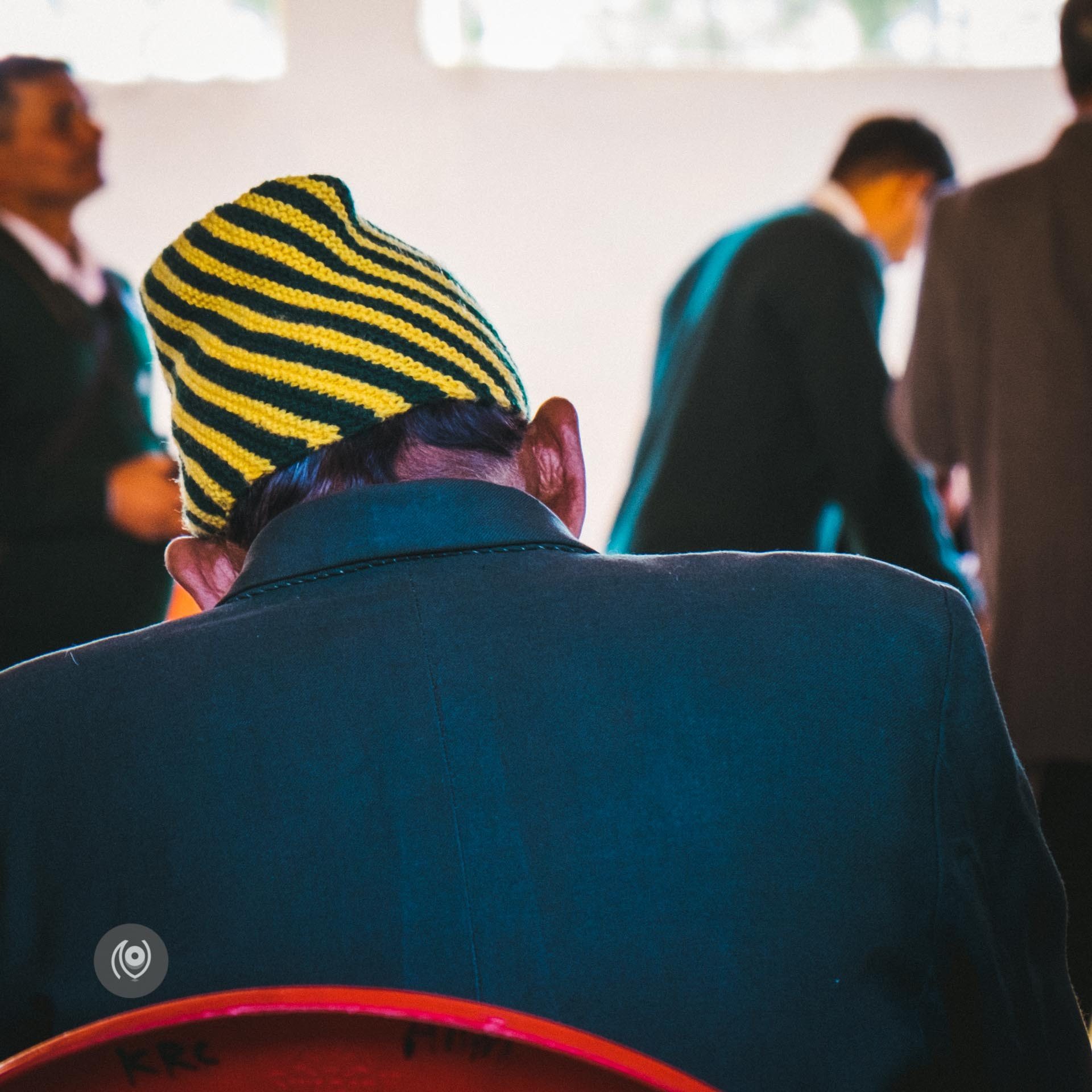 Getting ready for the main Reunion Dinner. Notice the warm inners under the silk dress, which will be covered with the wool jacket. Sneaky.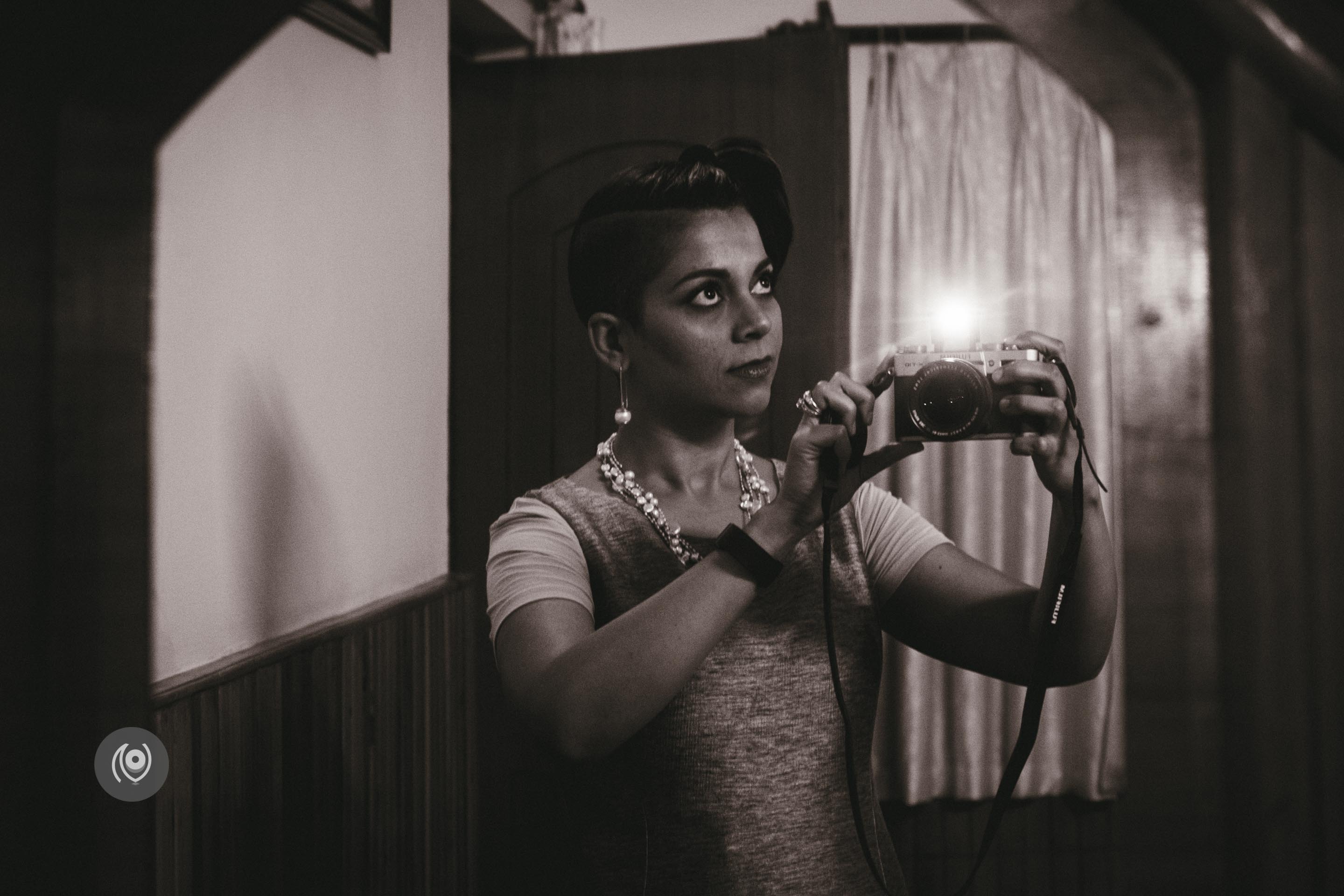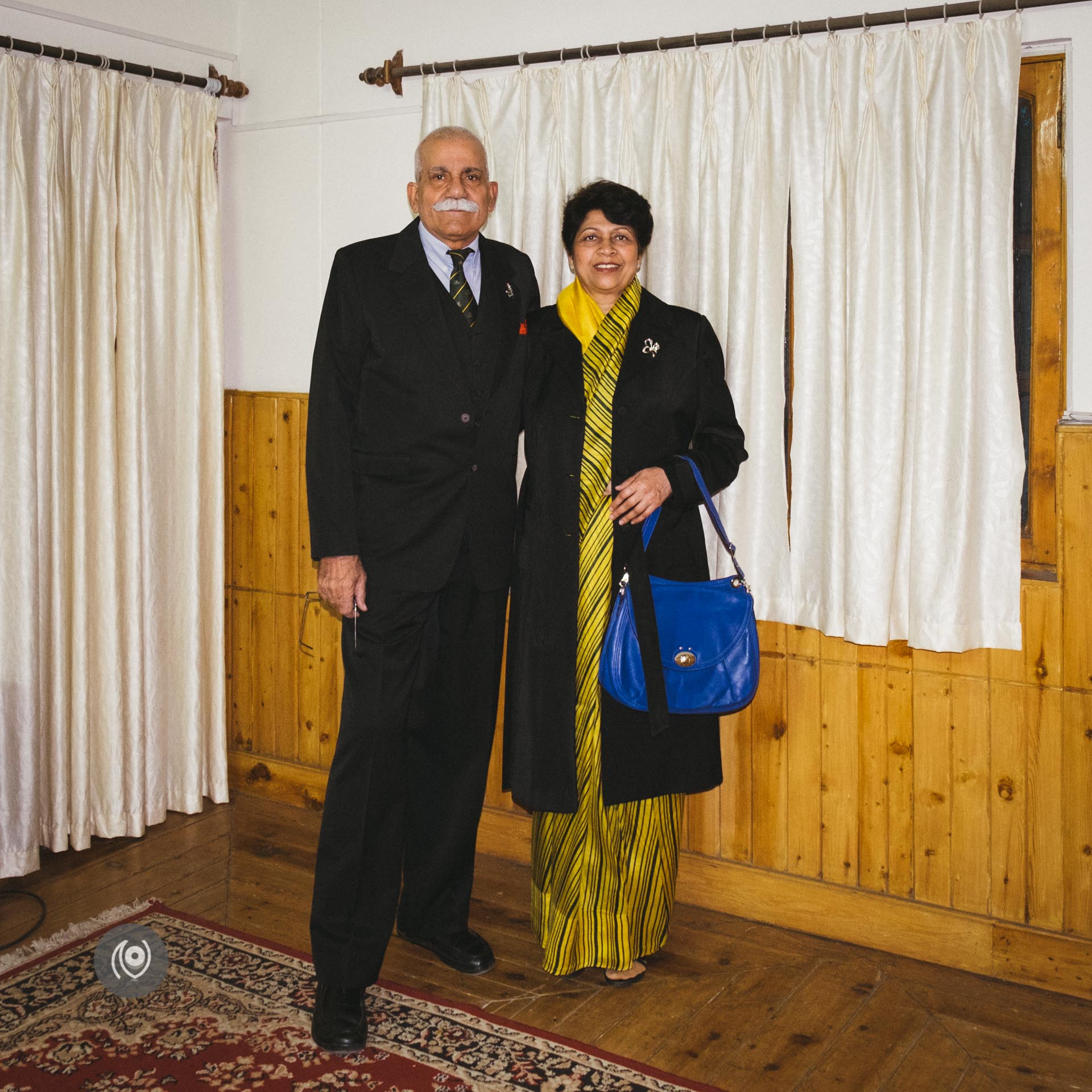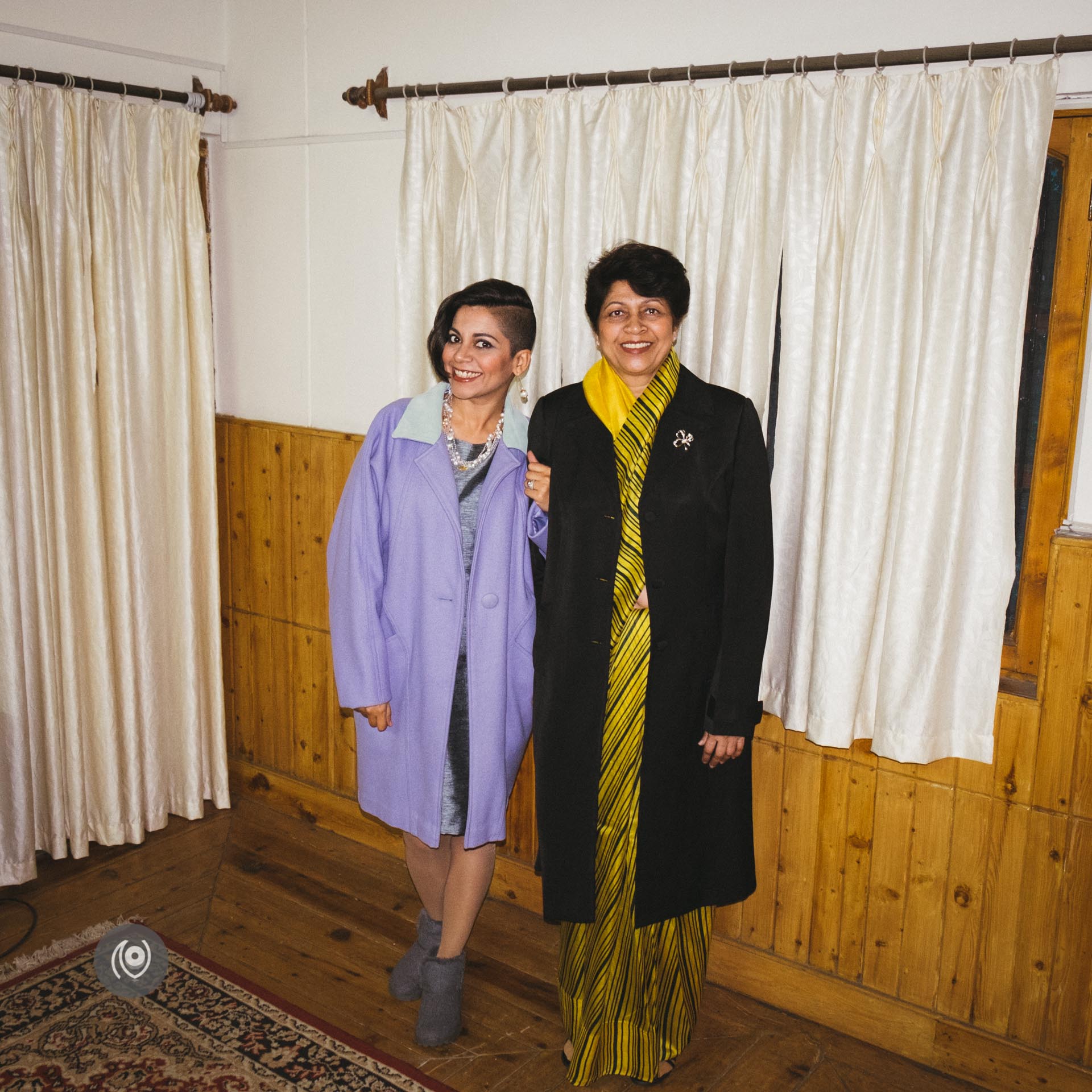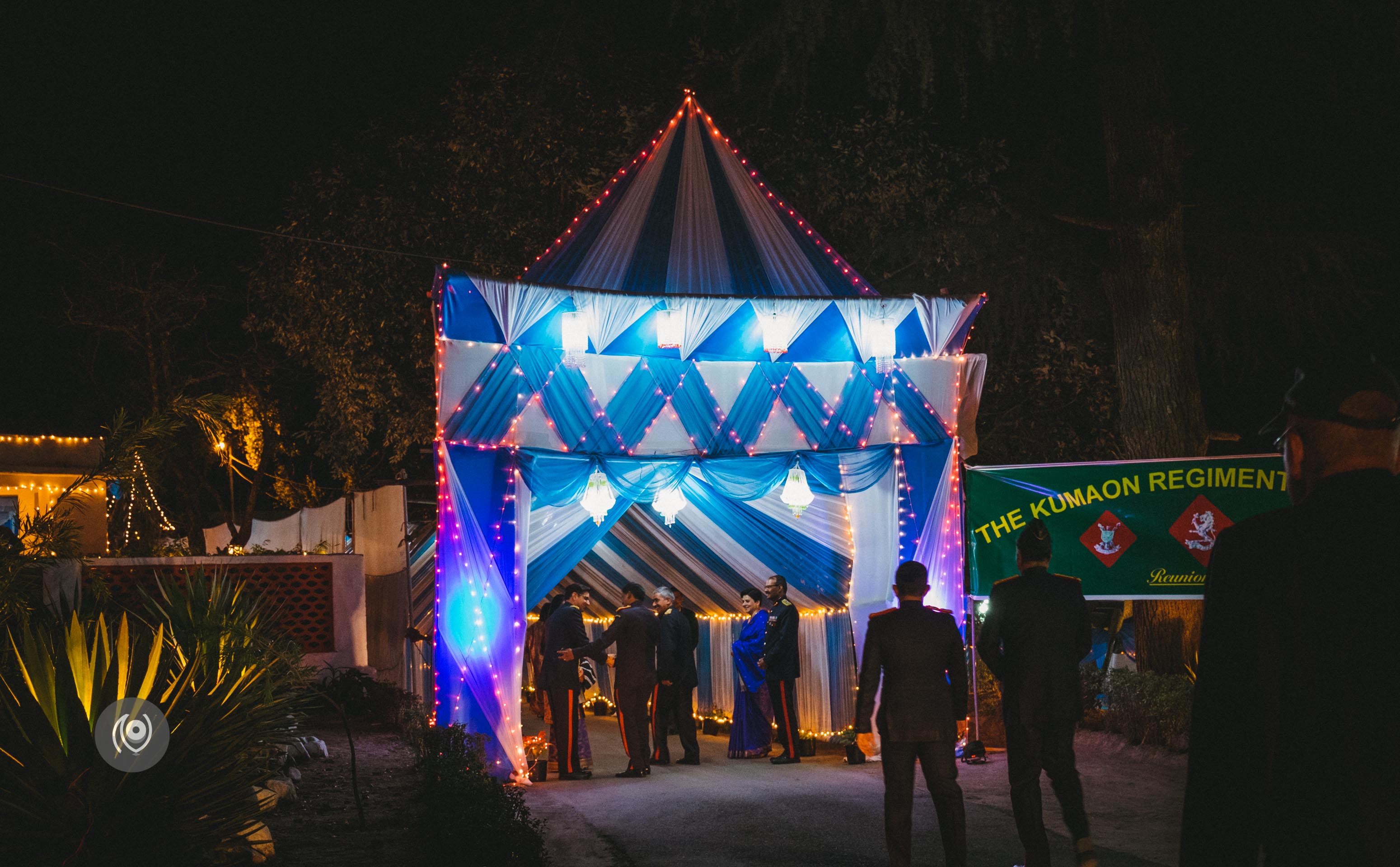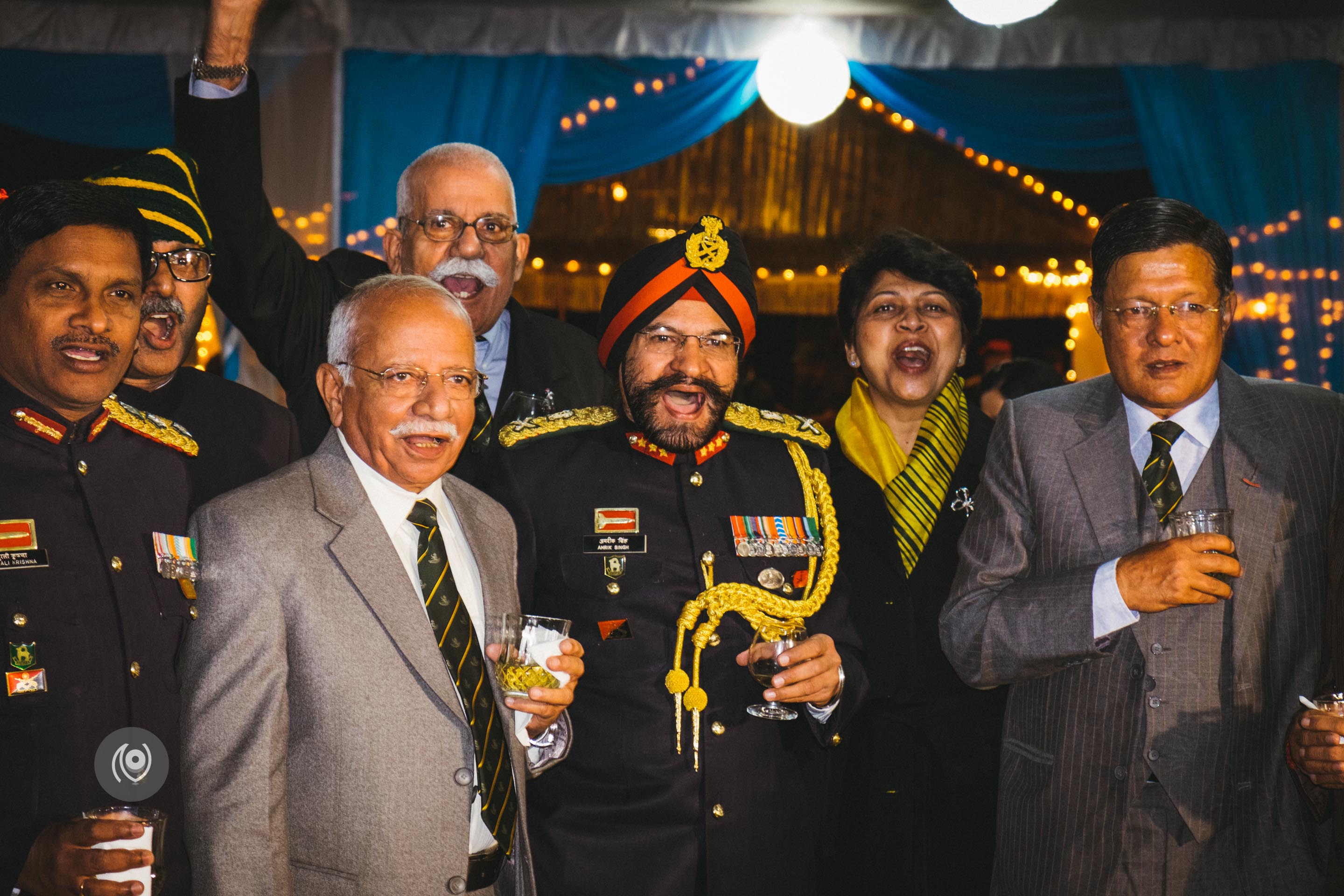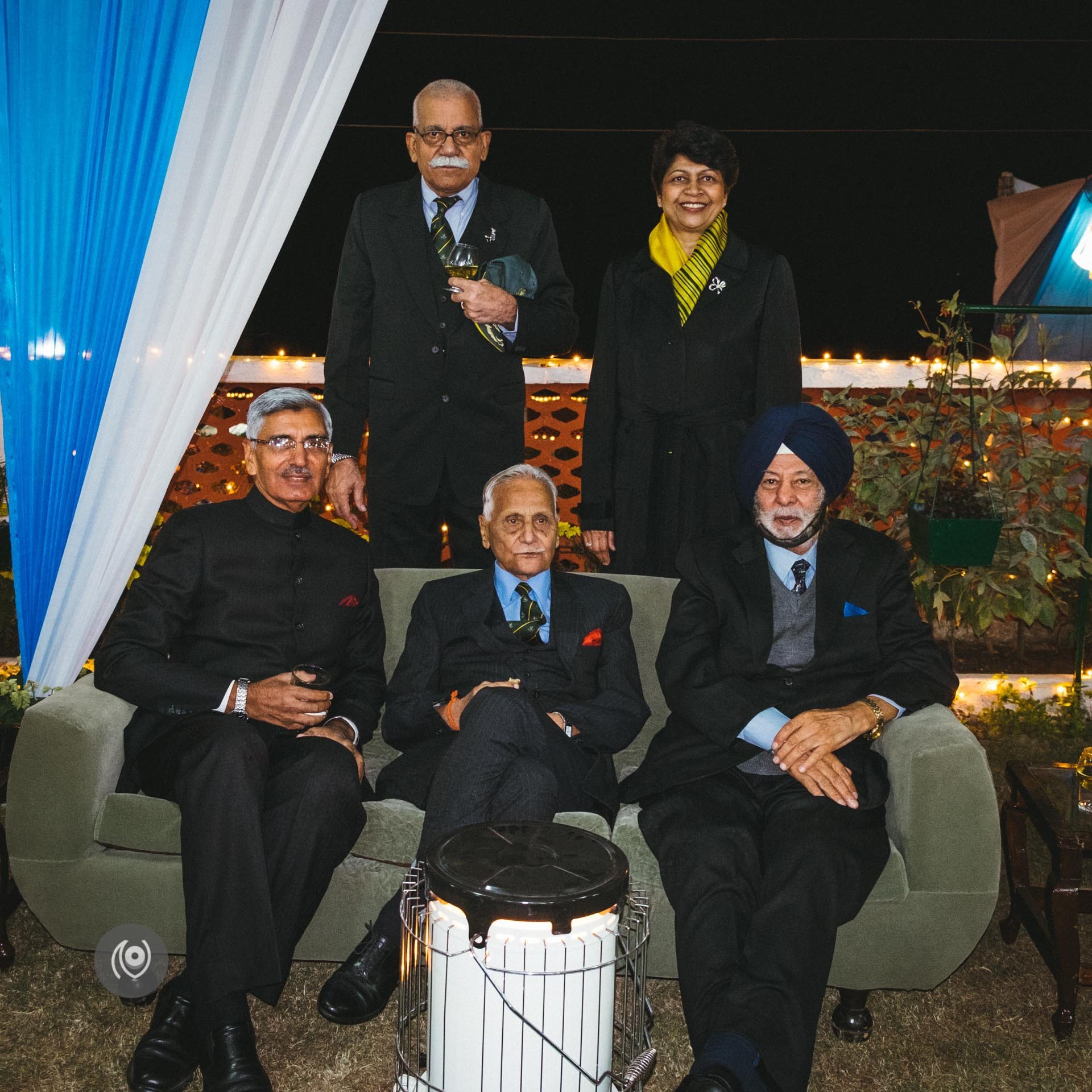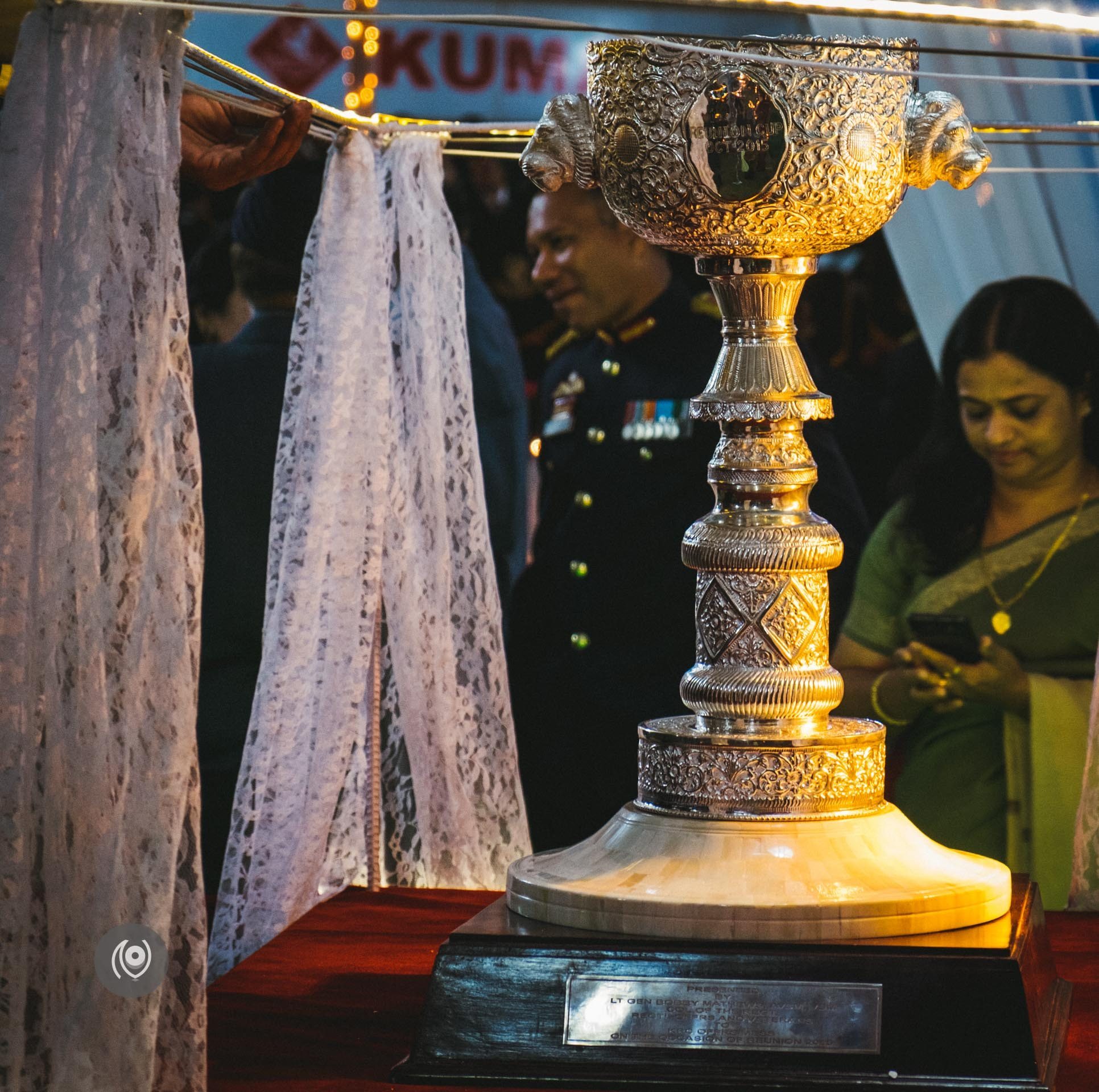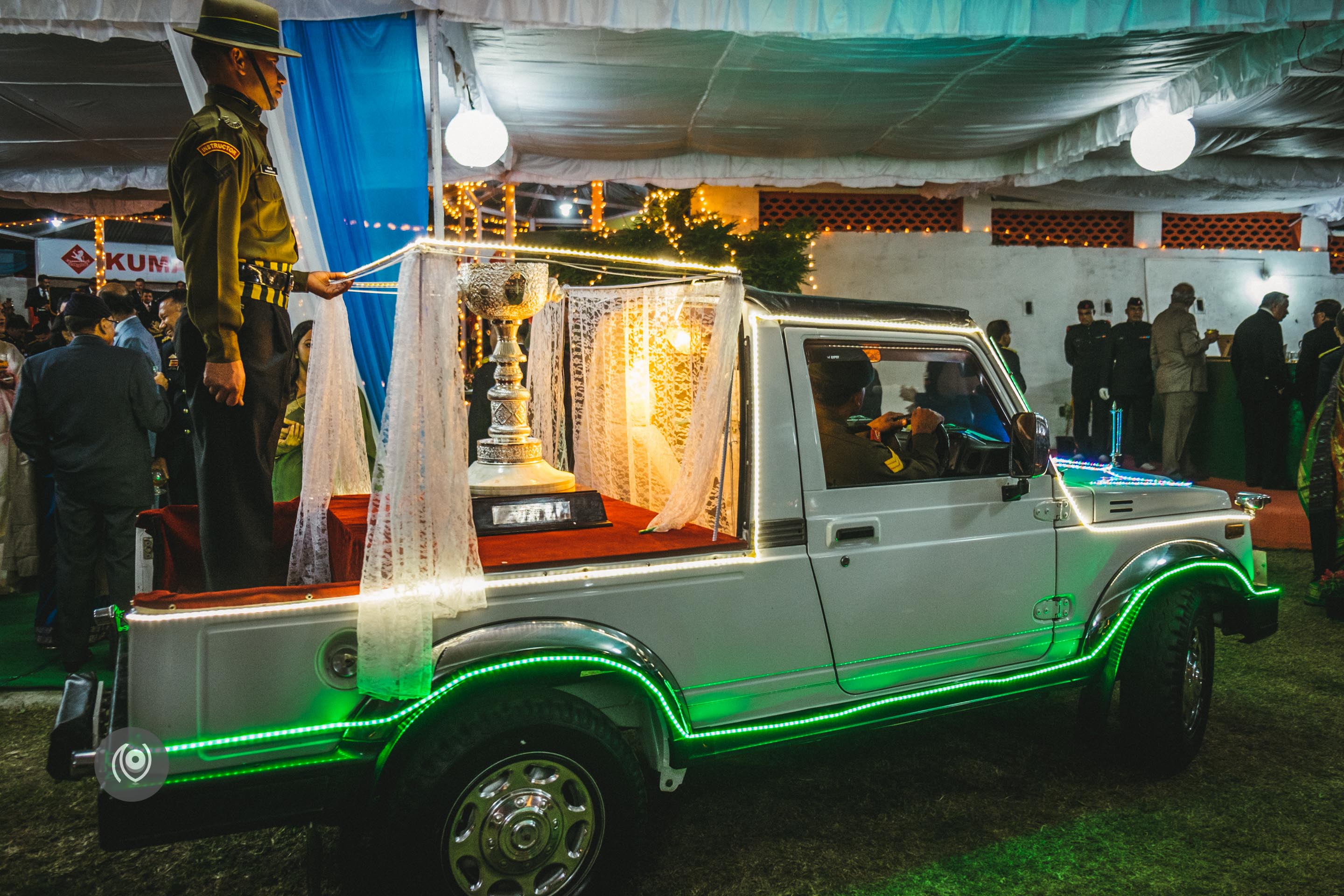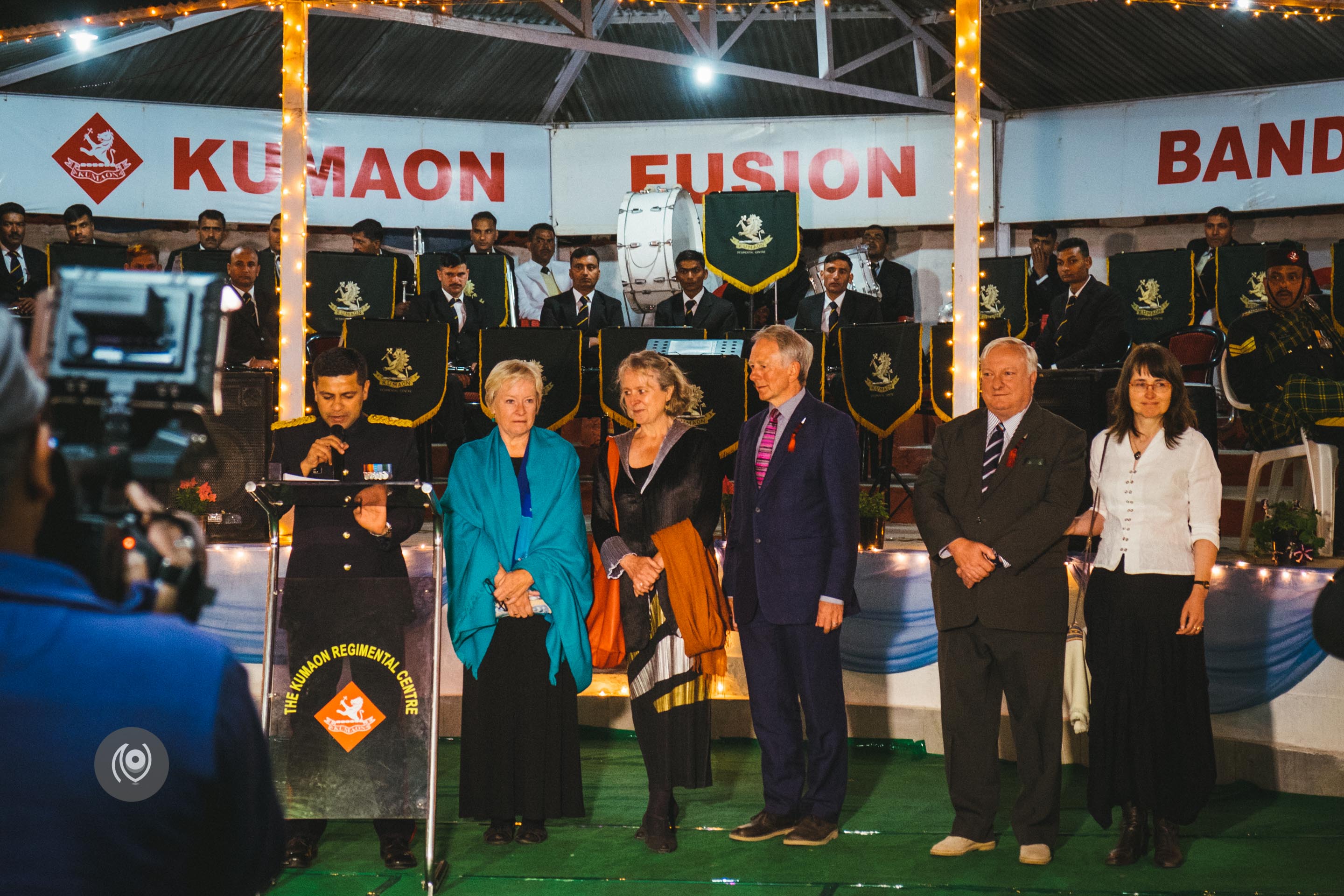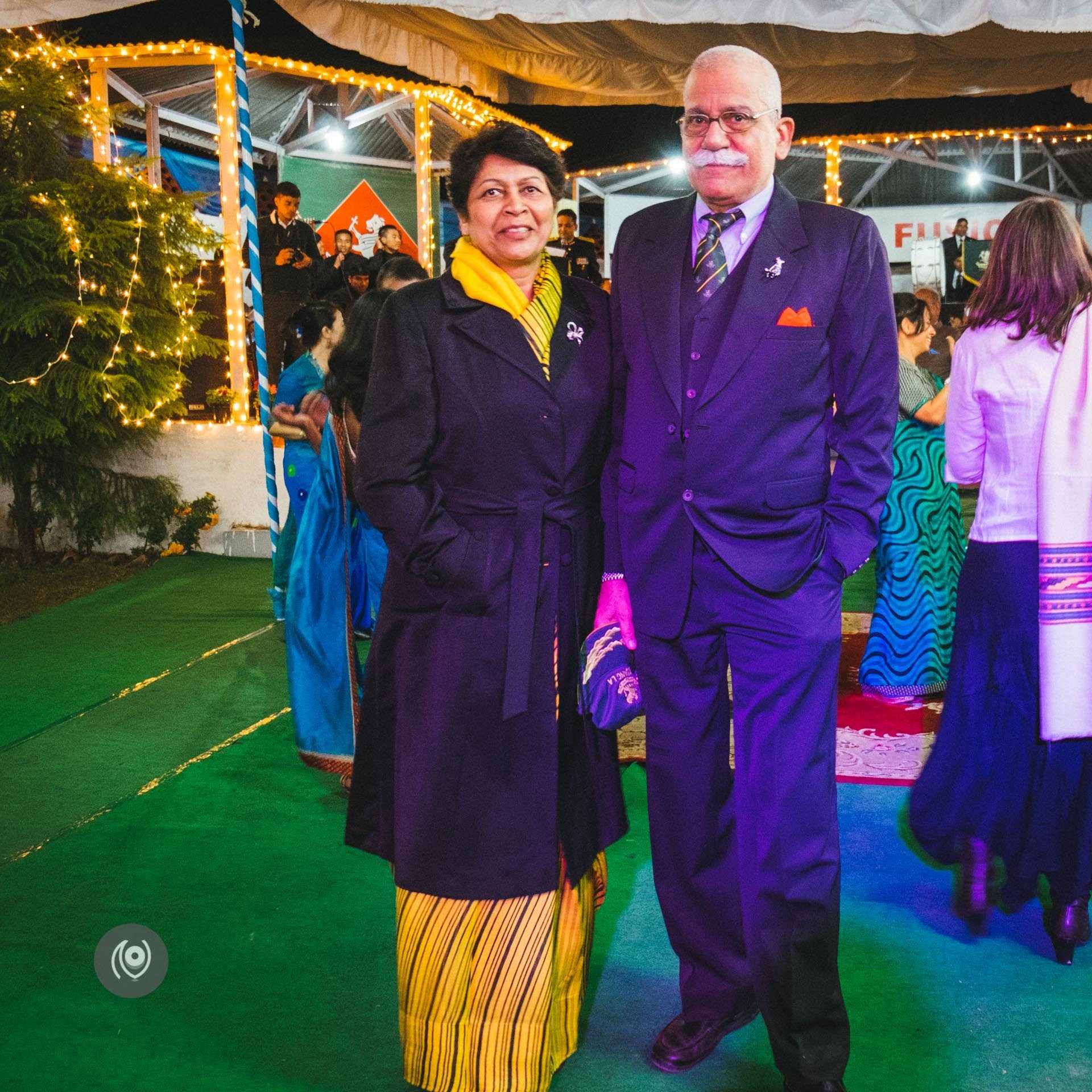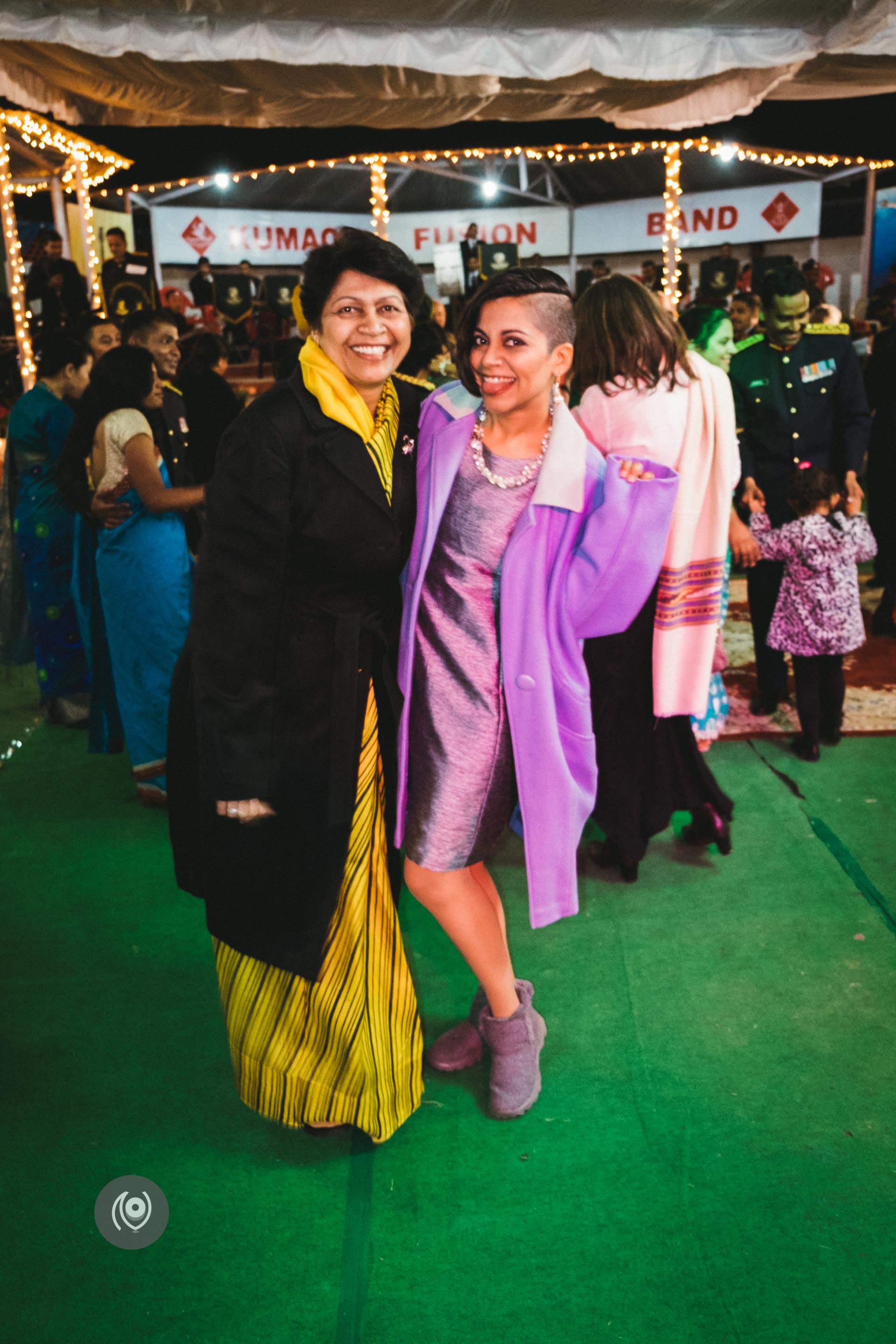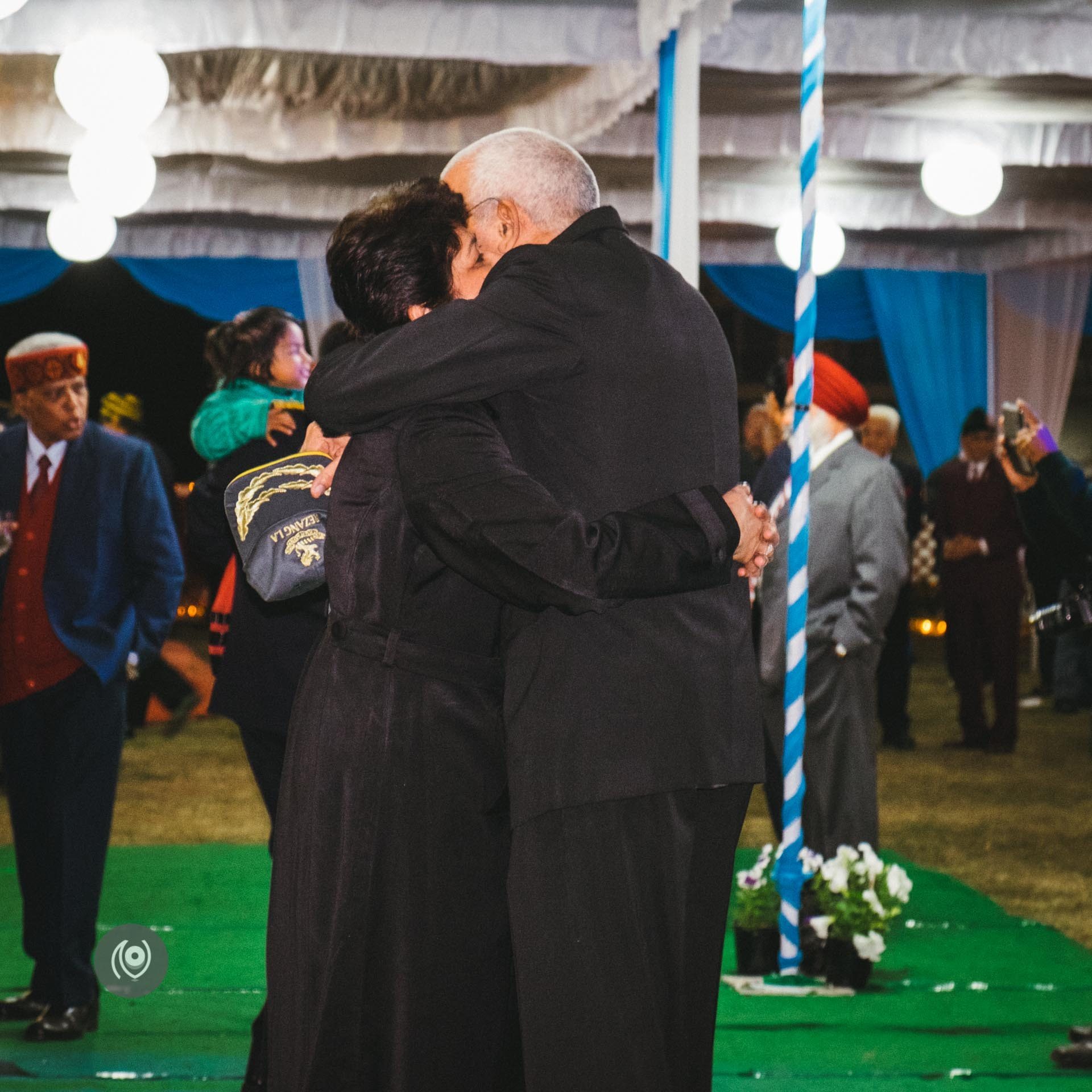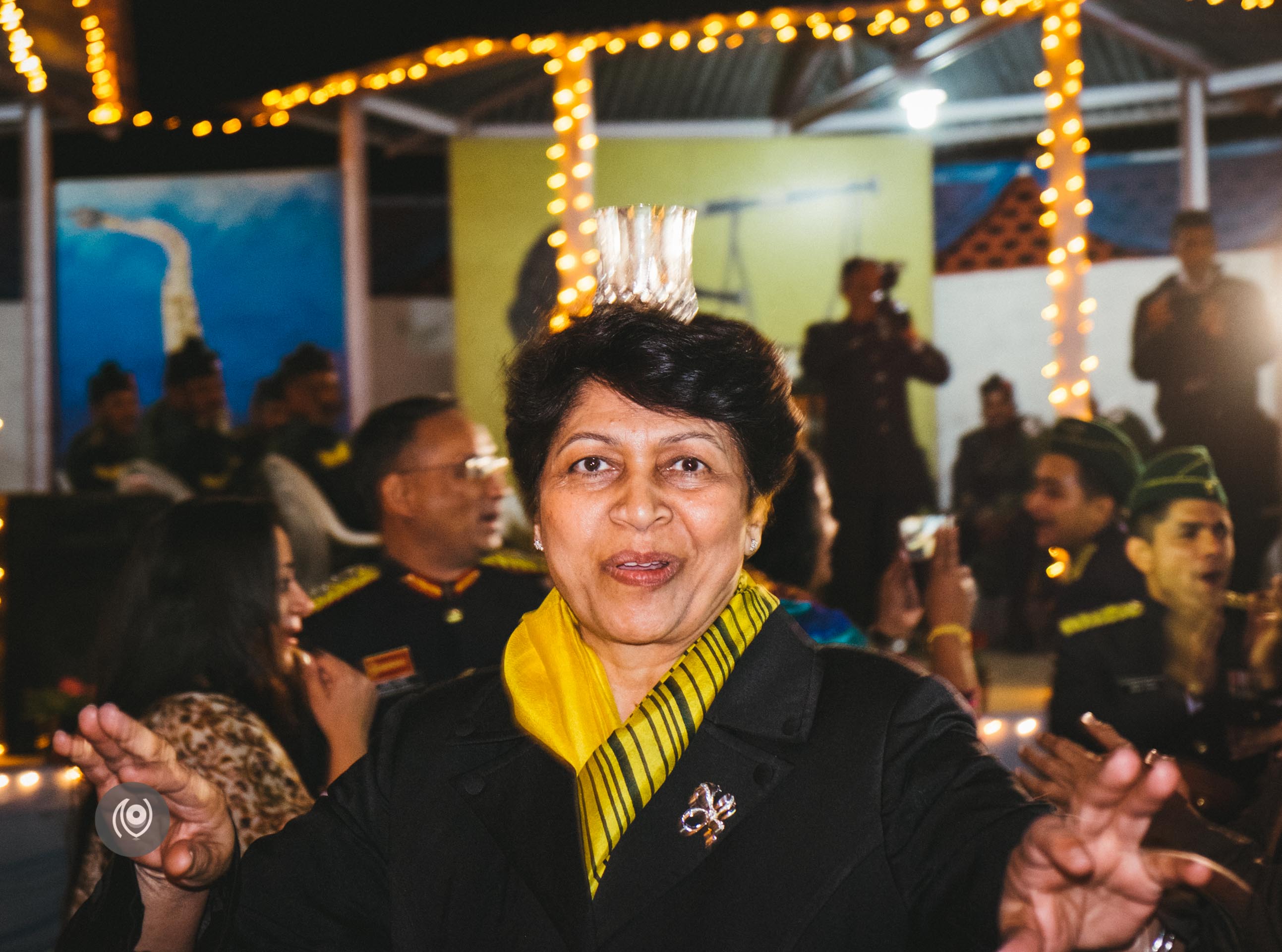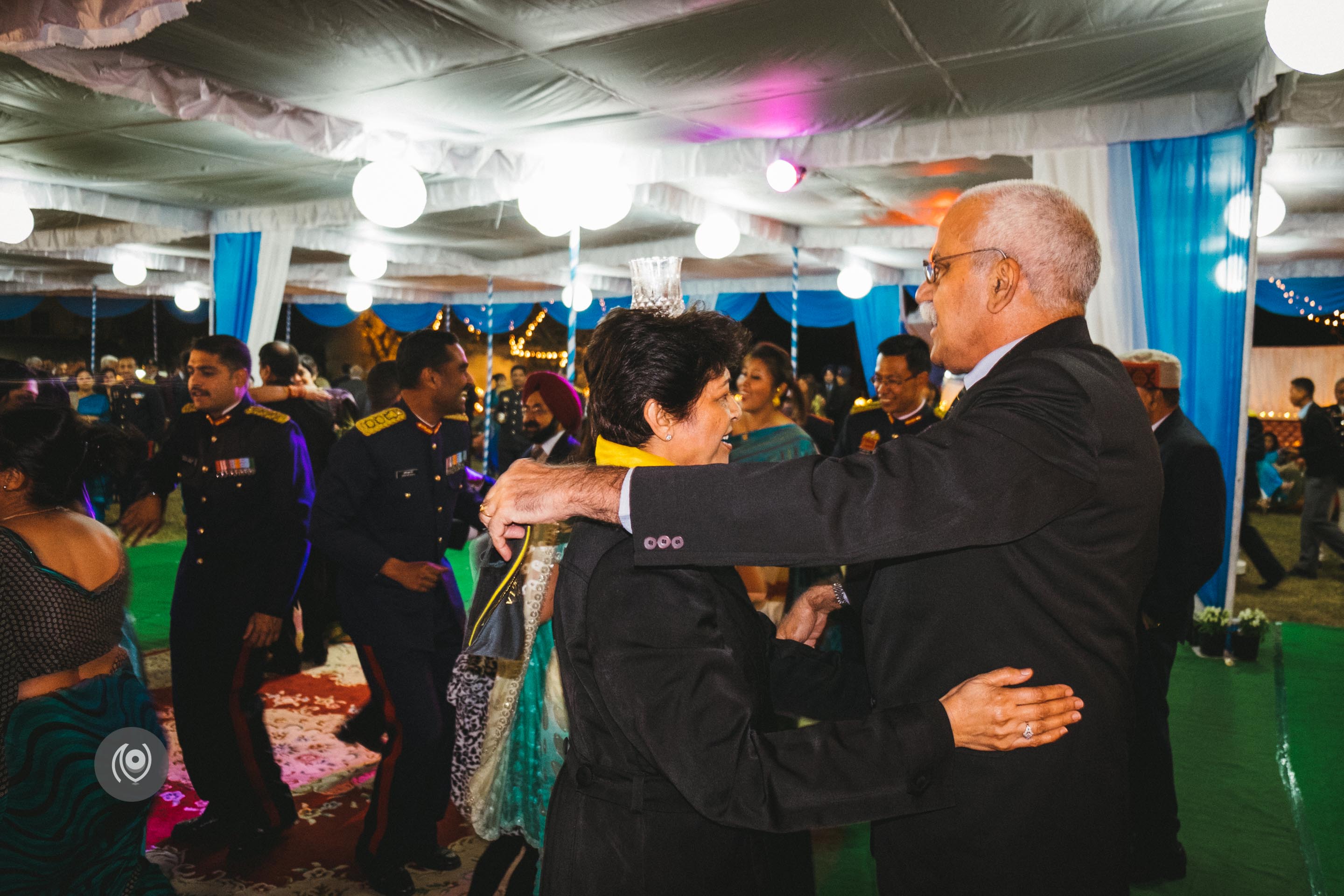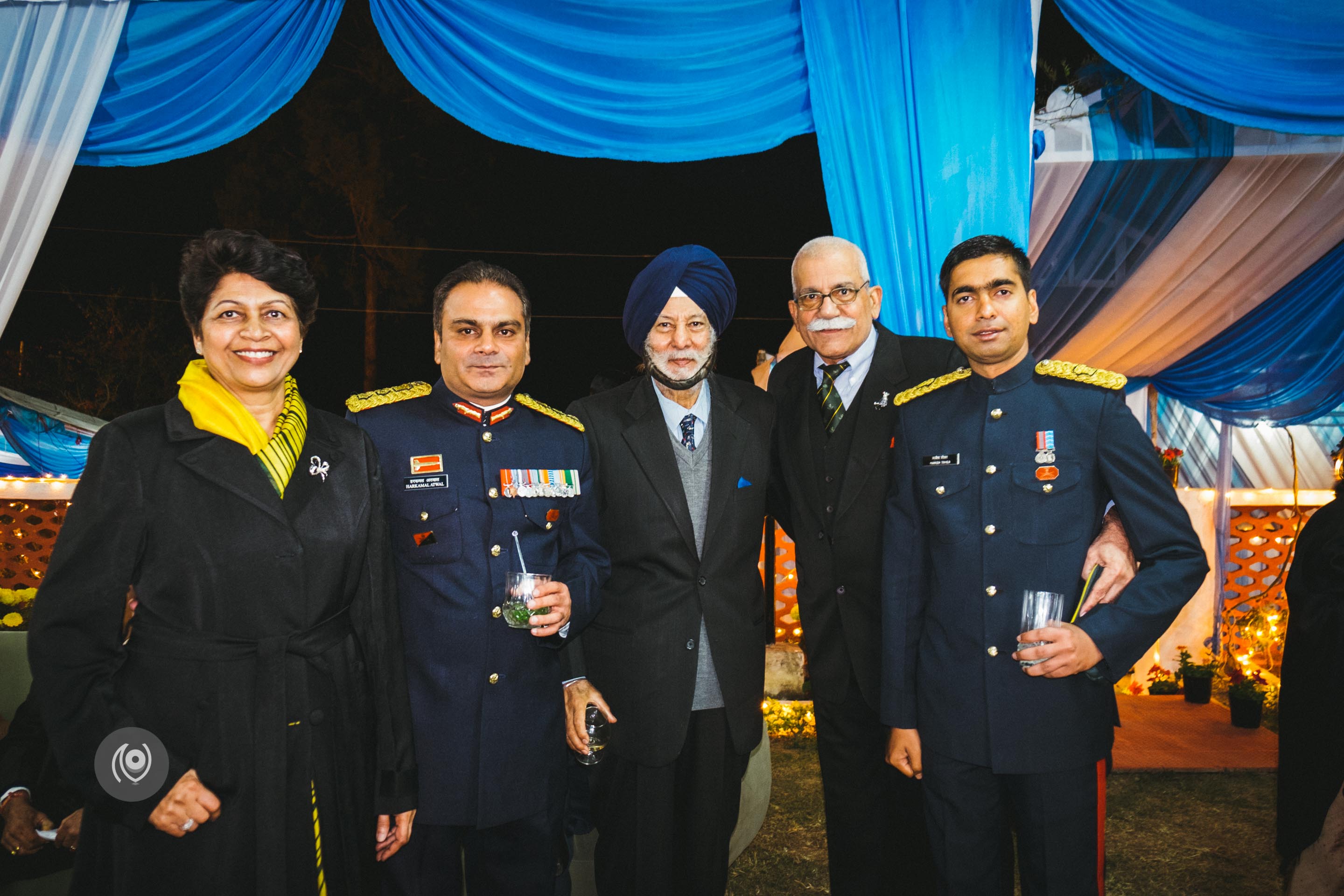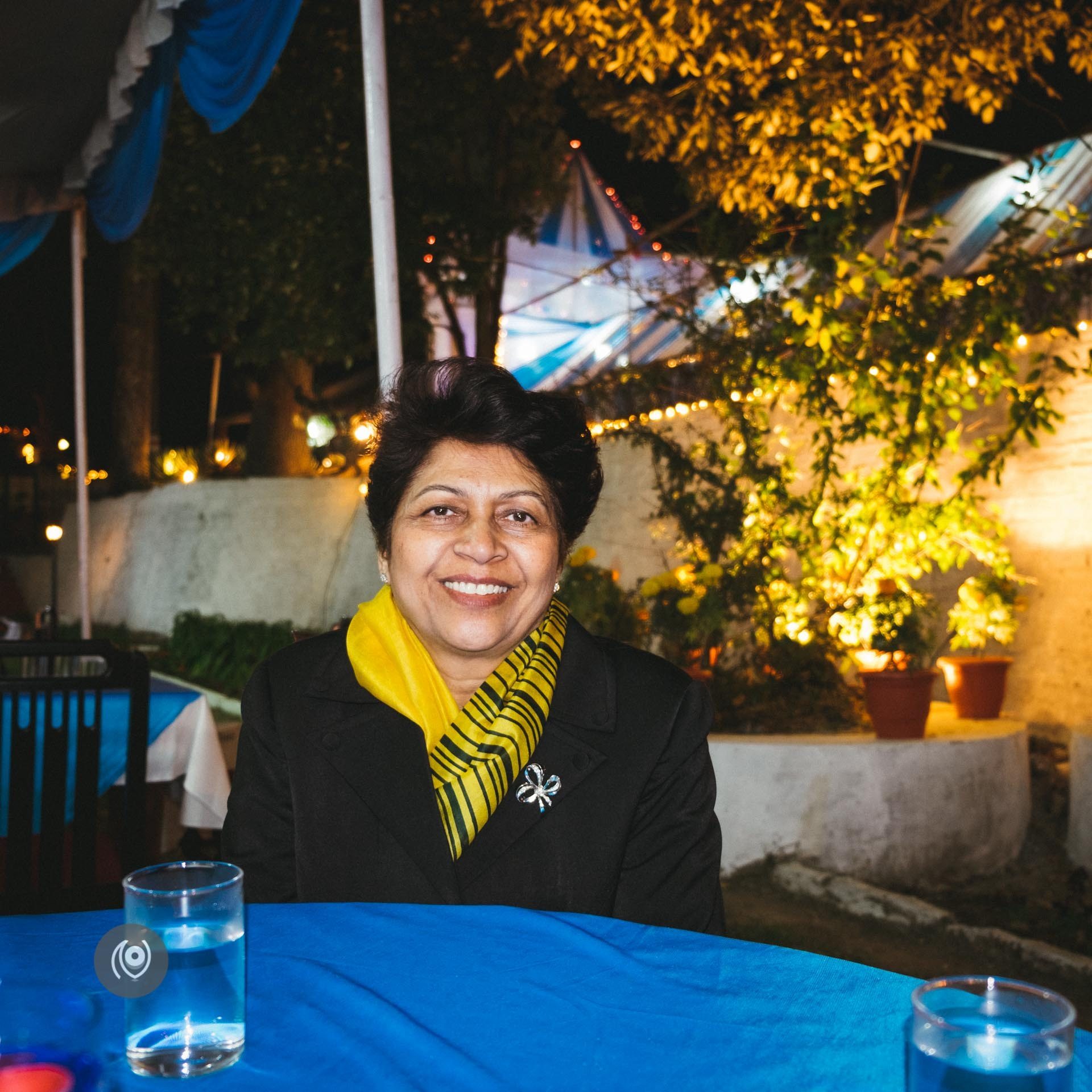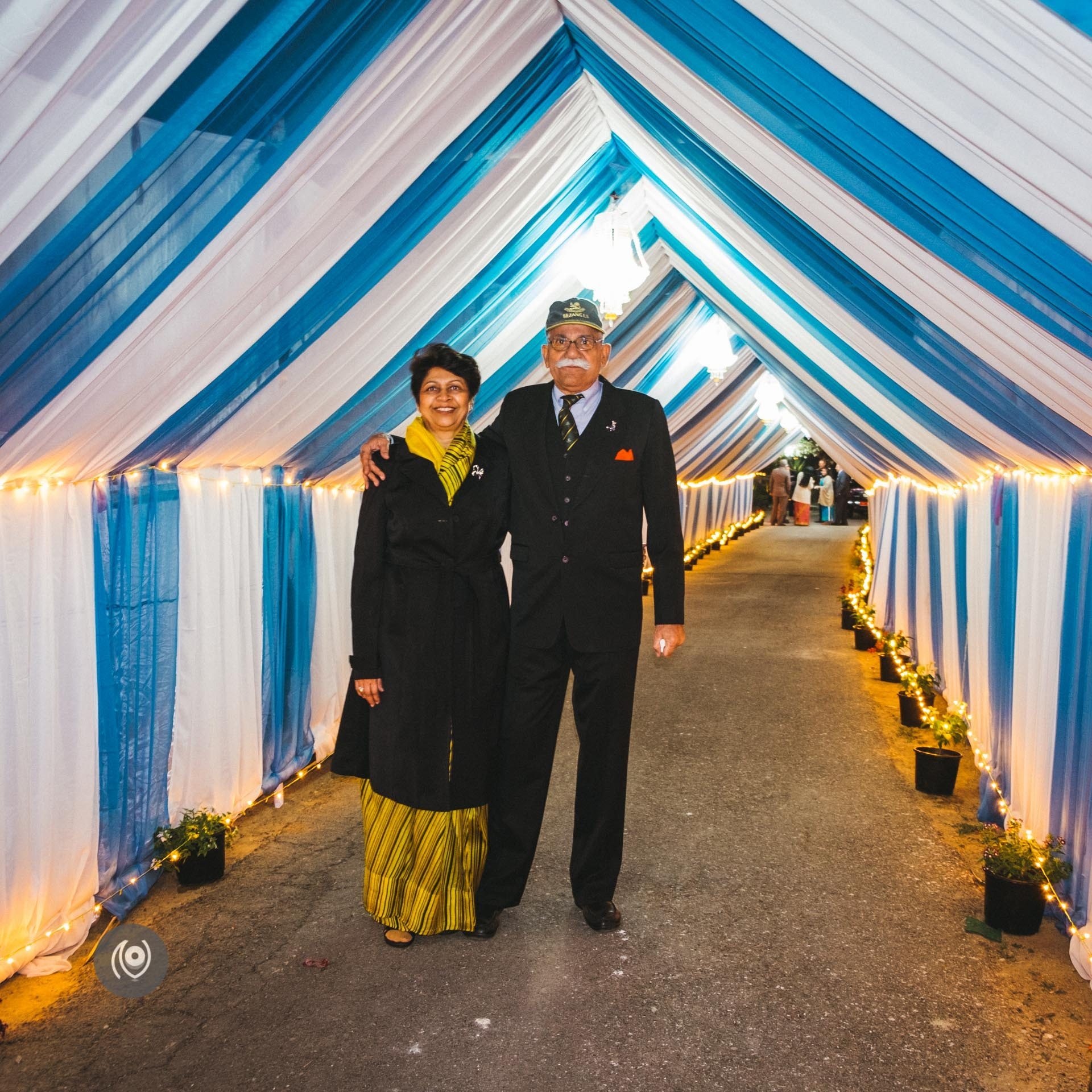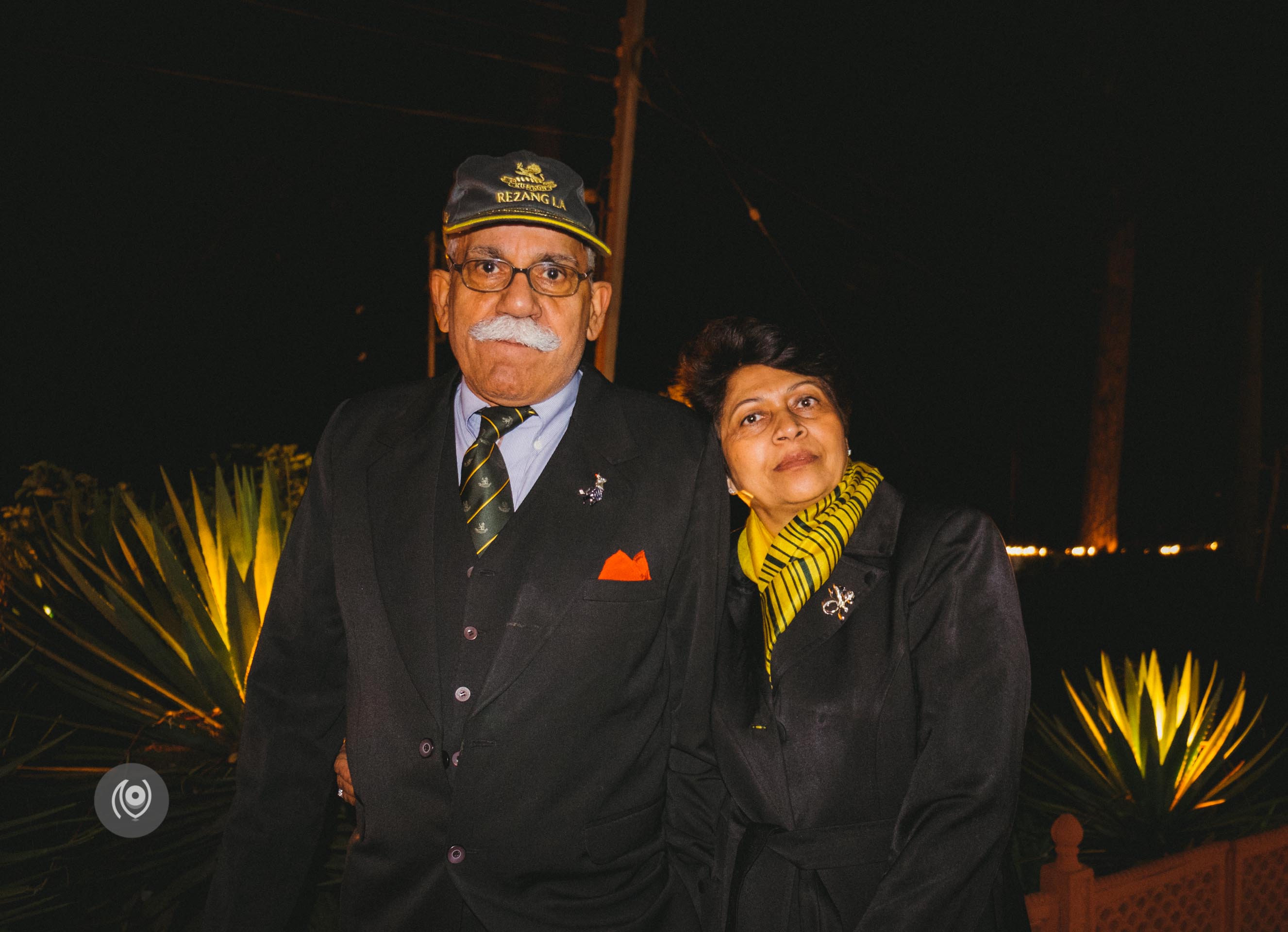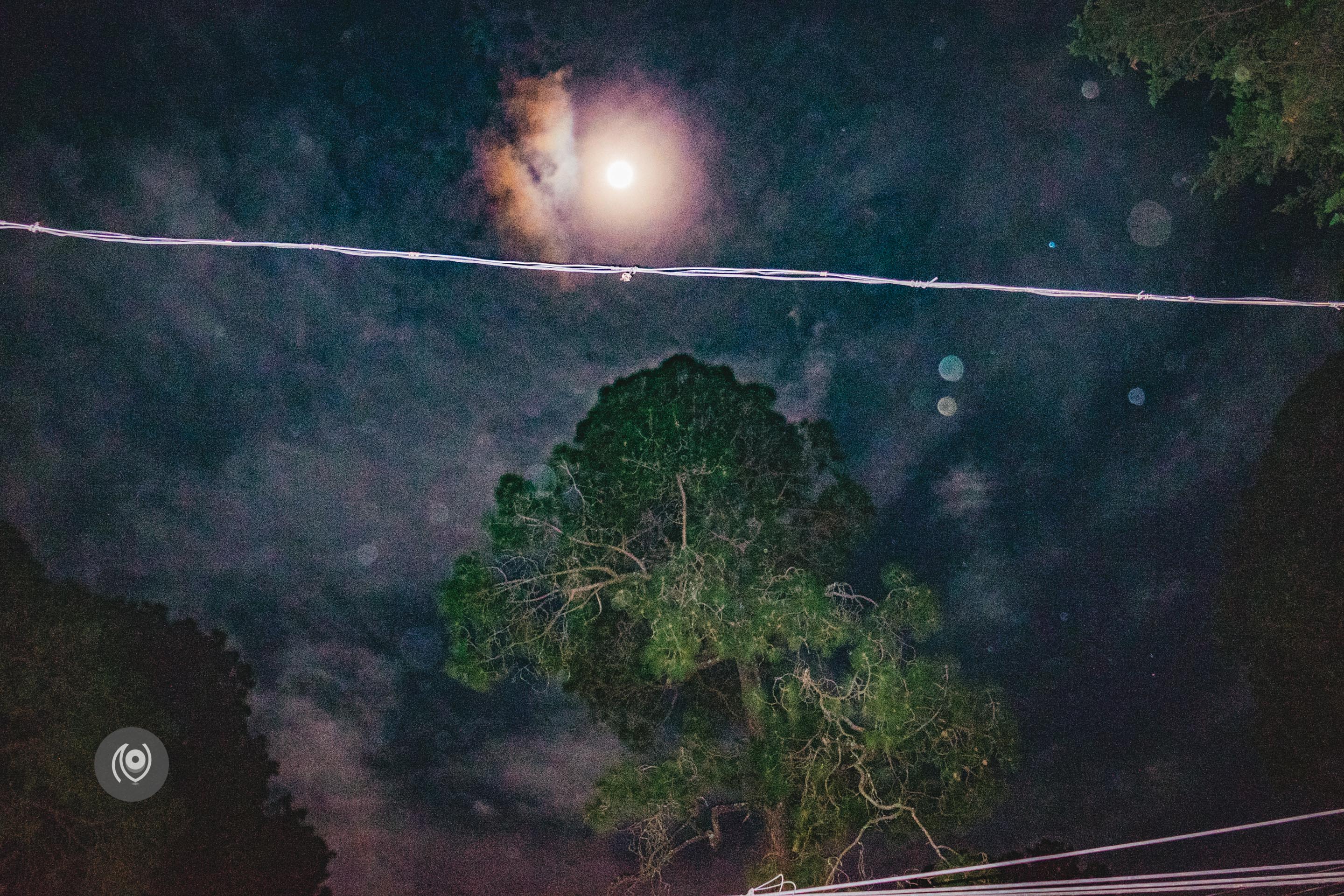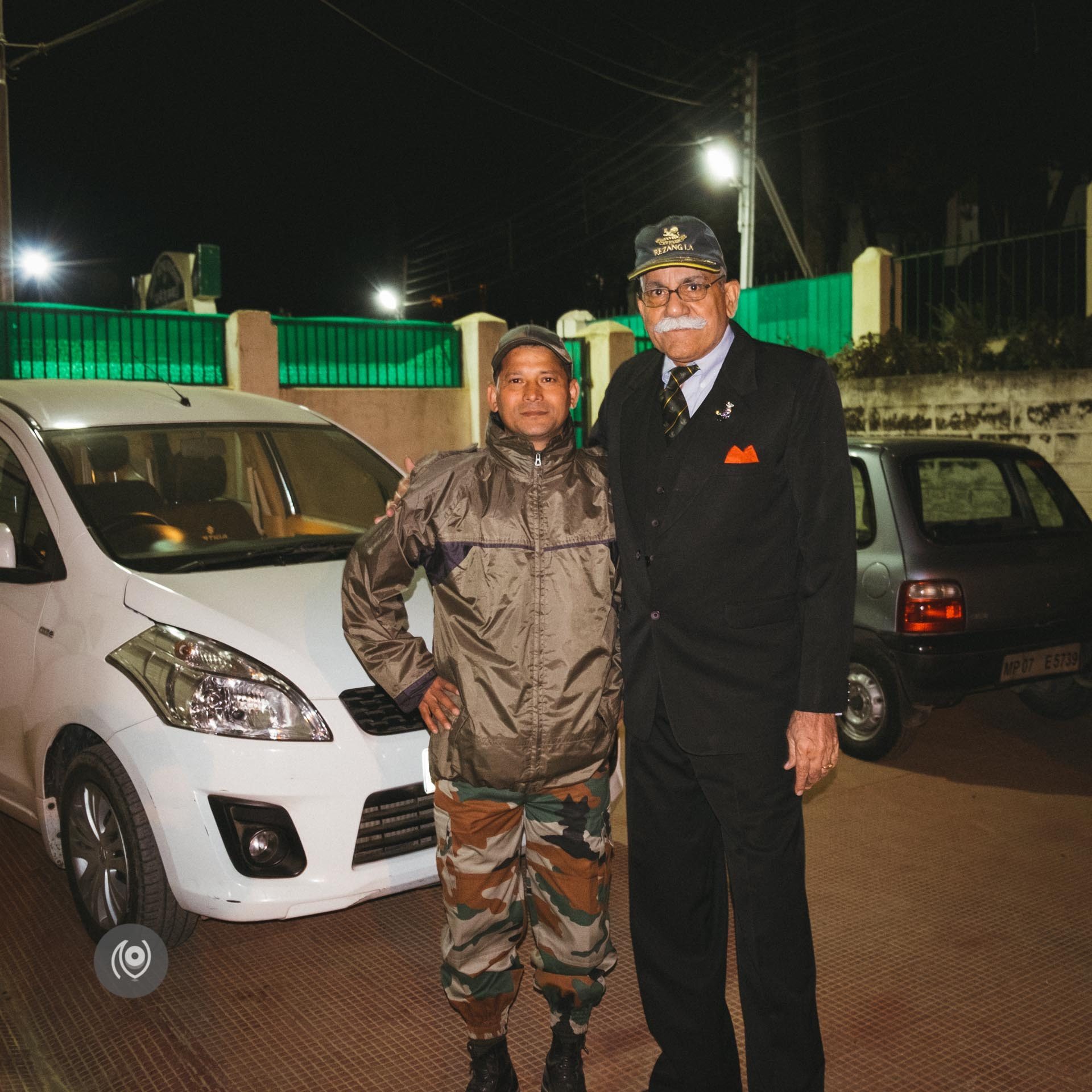 And my collection of selfies from the trip.