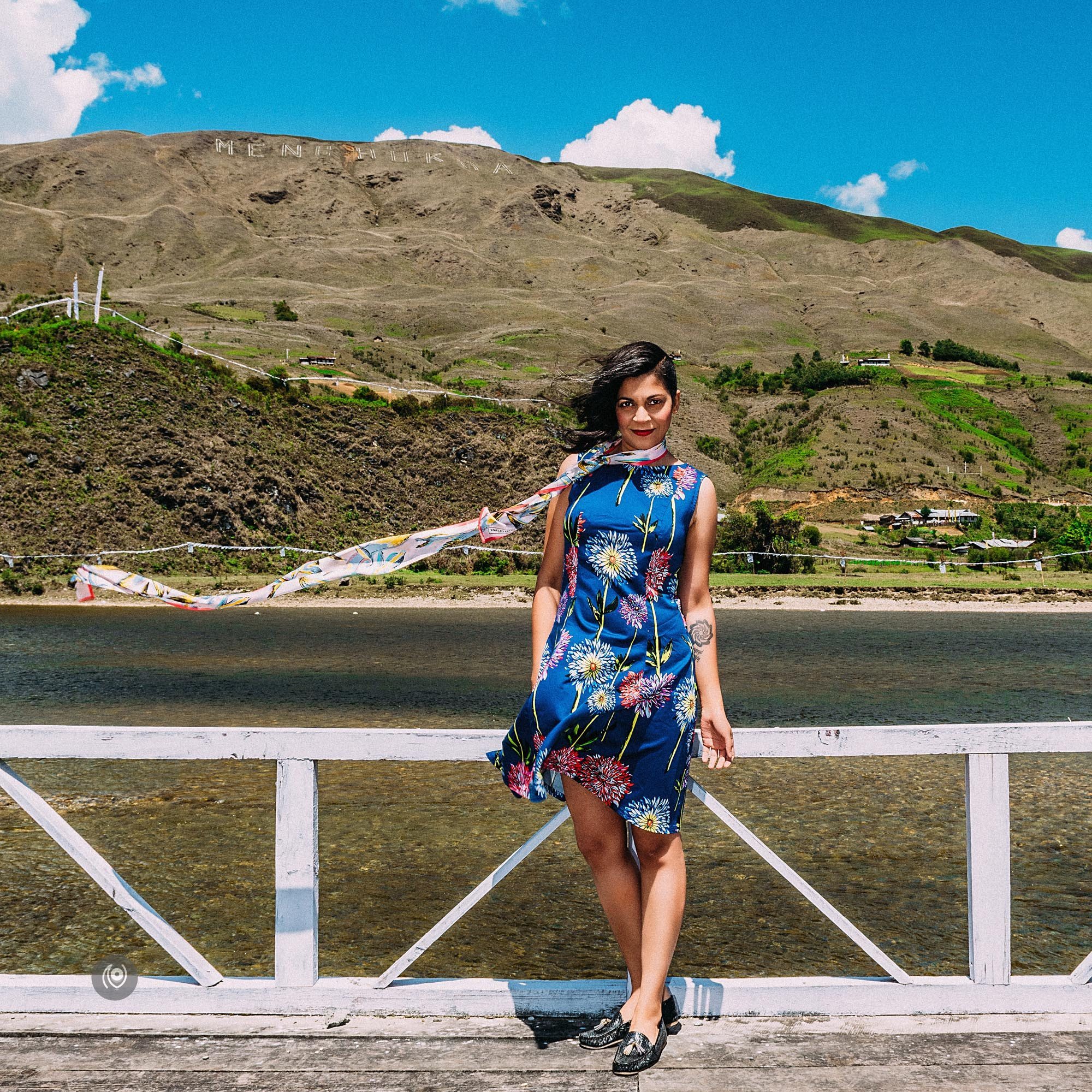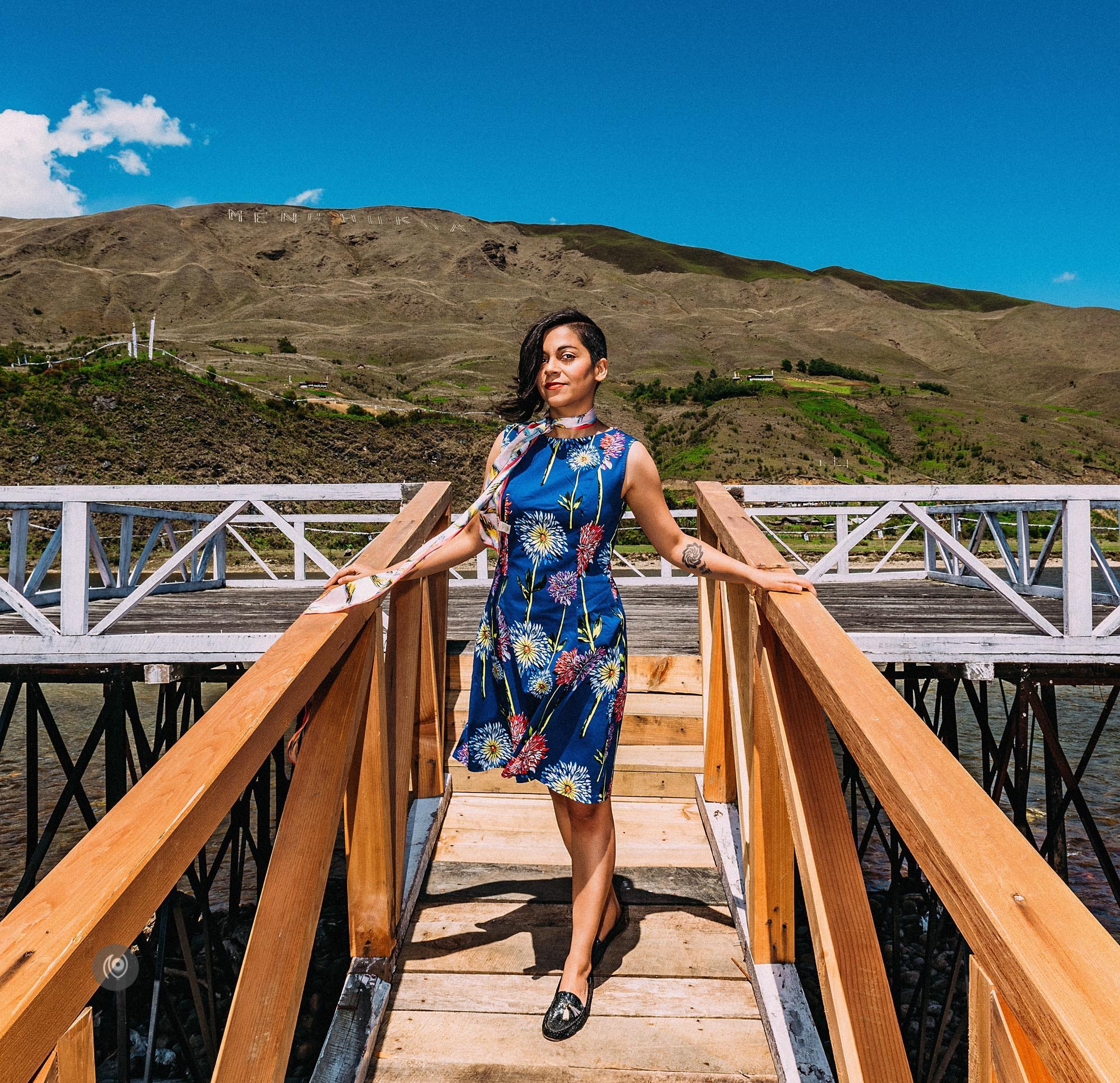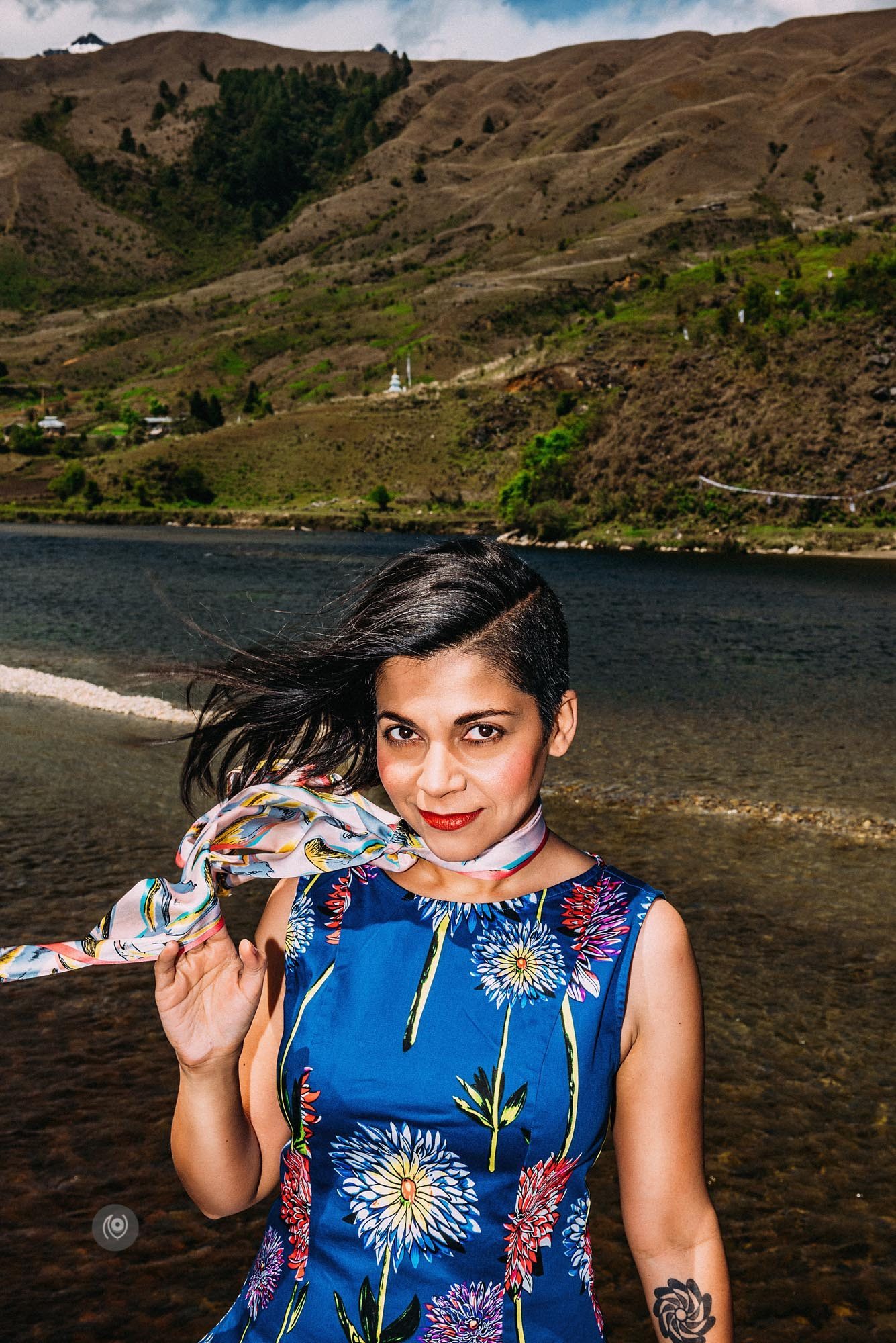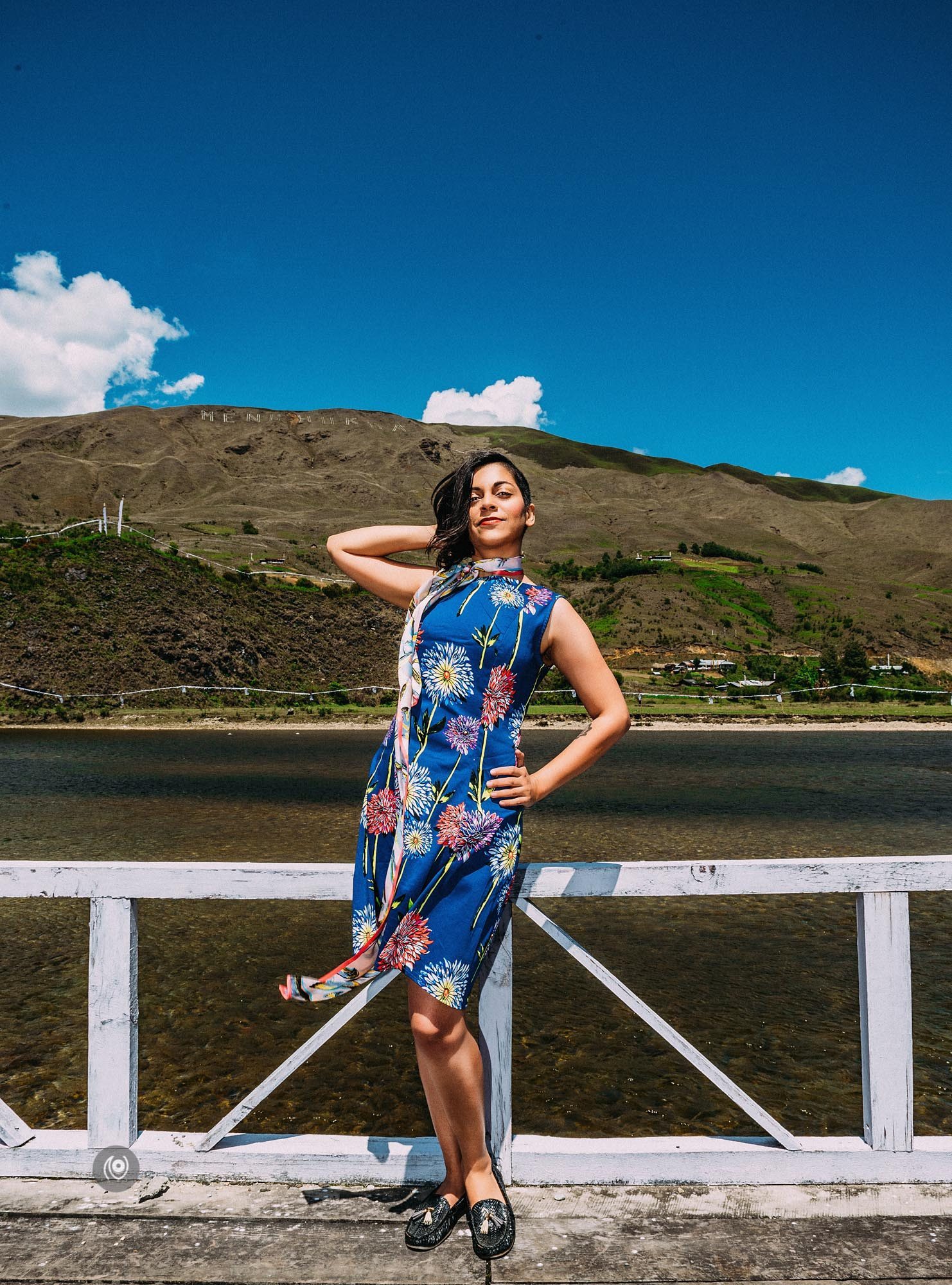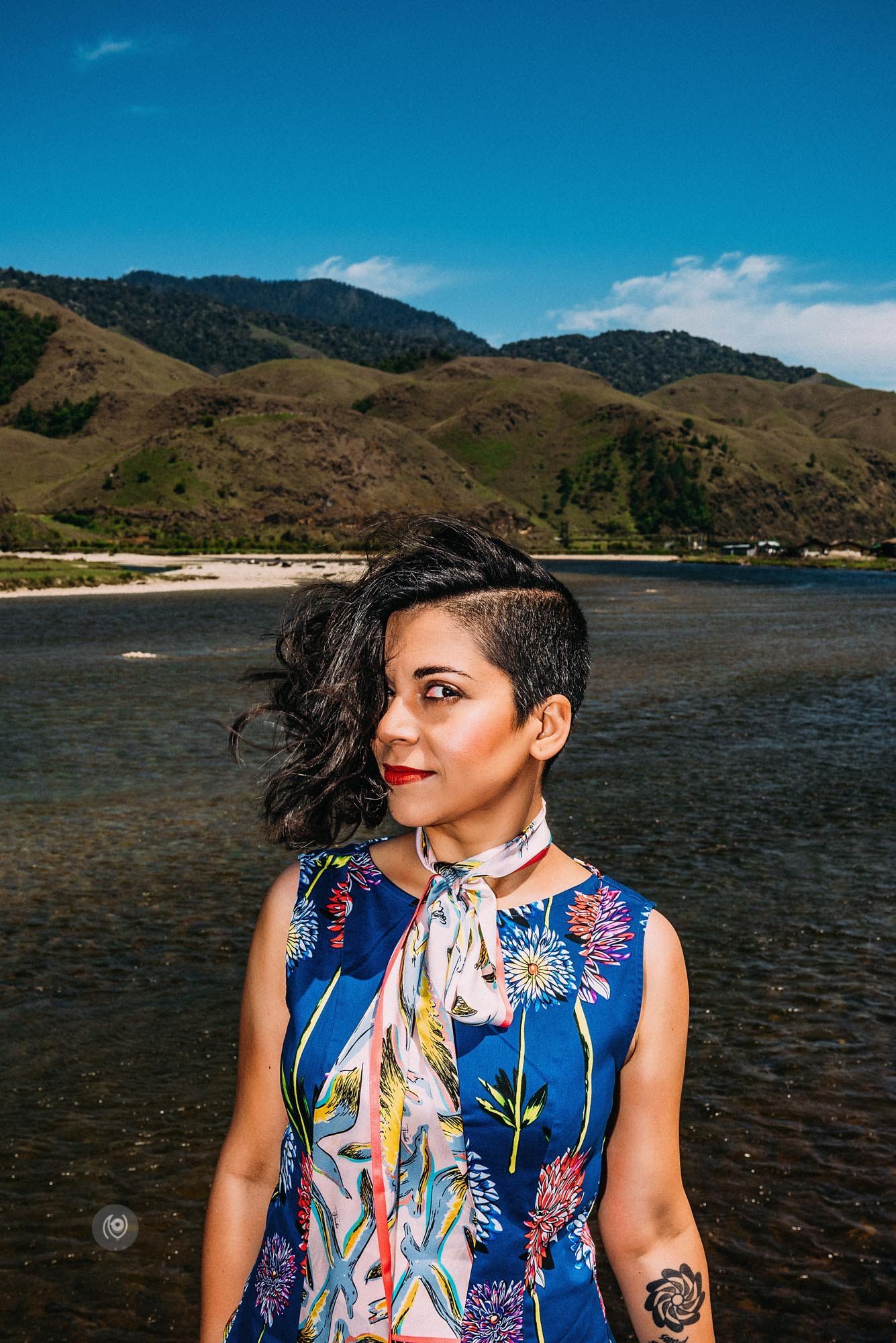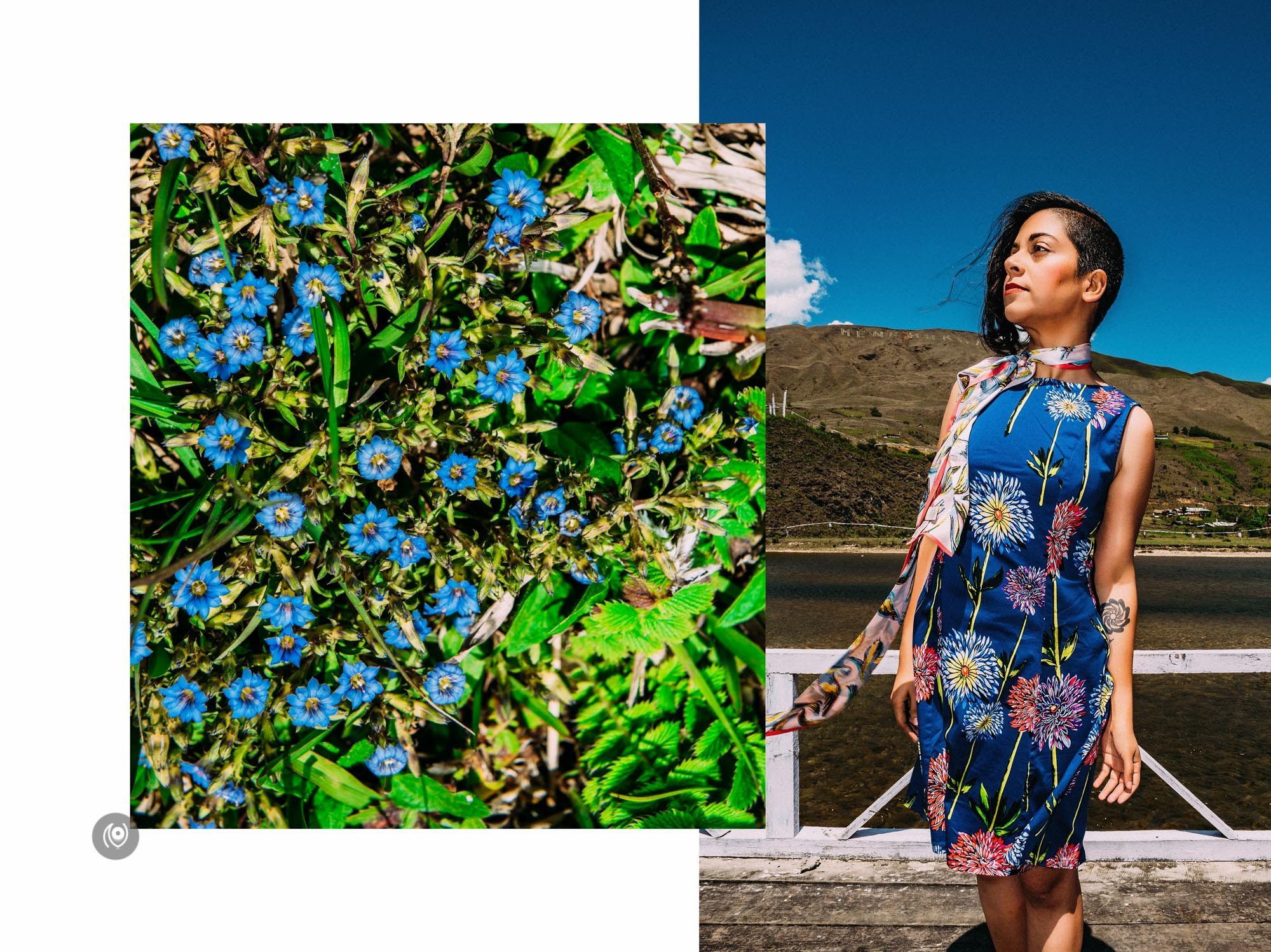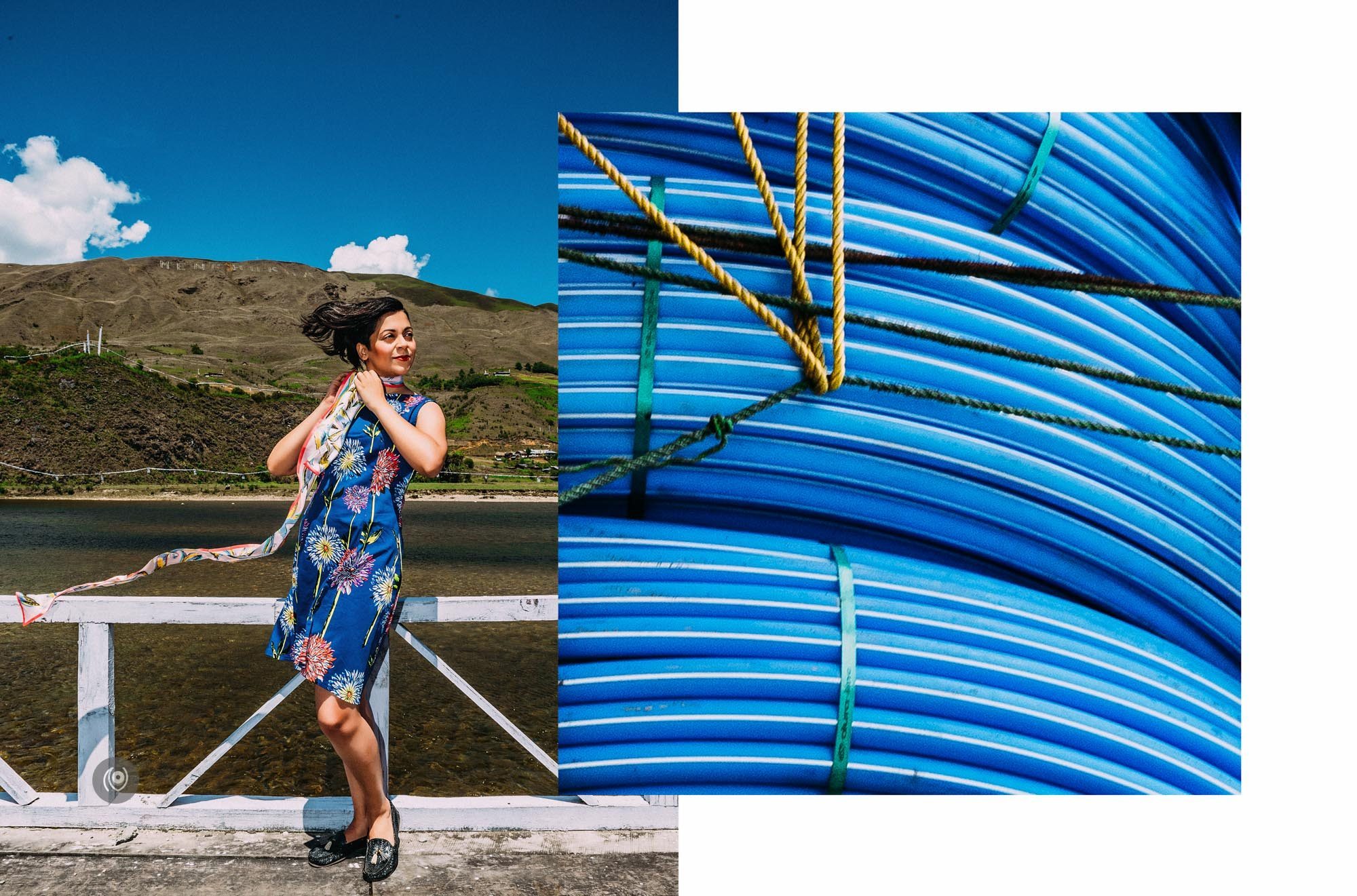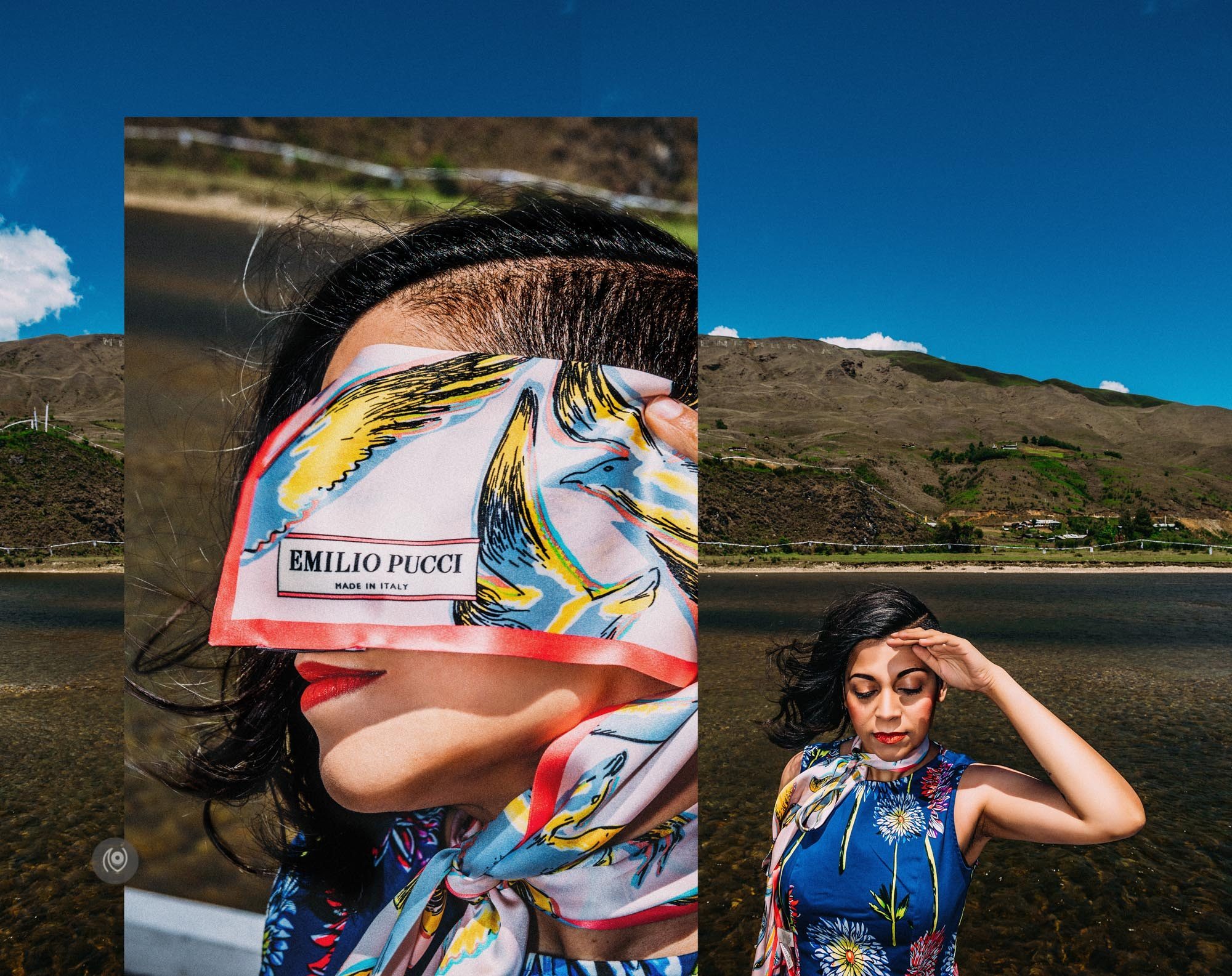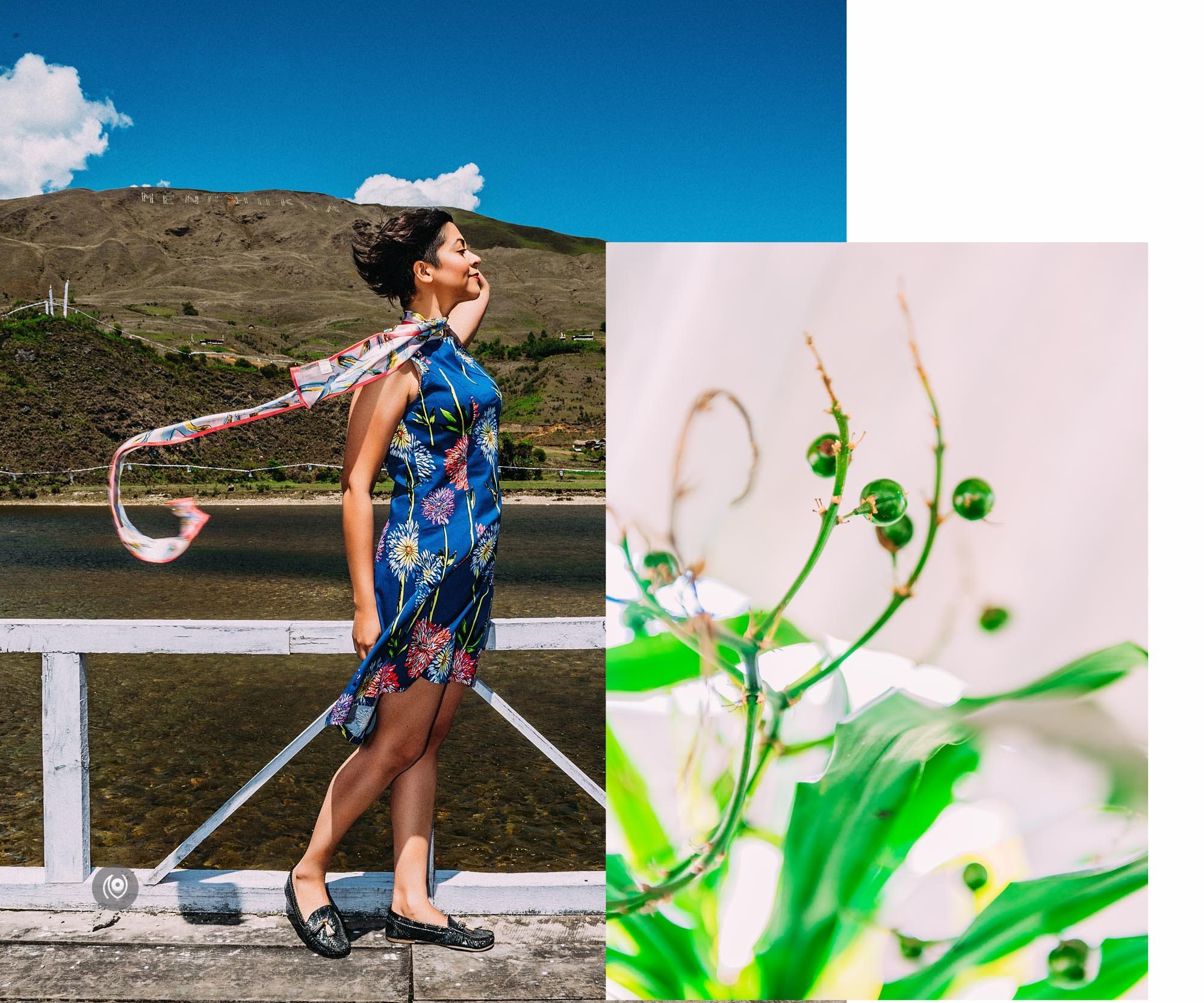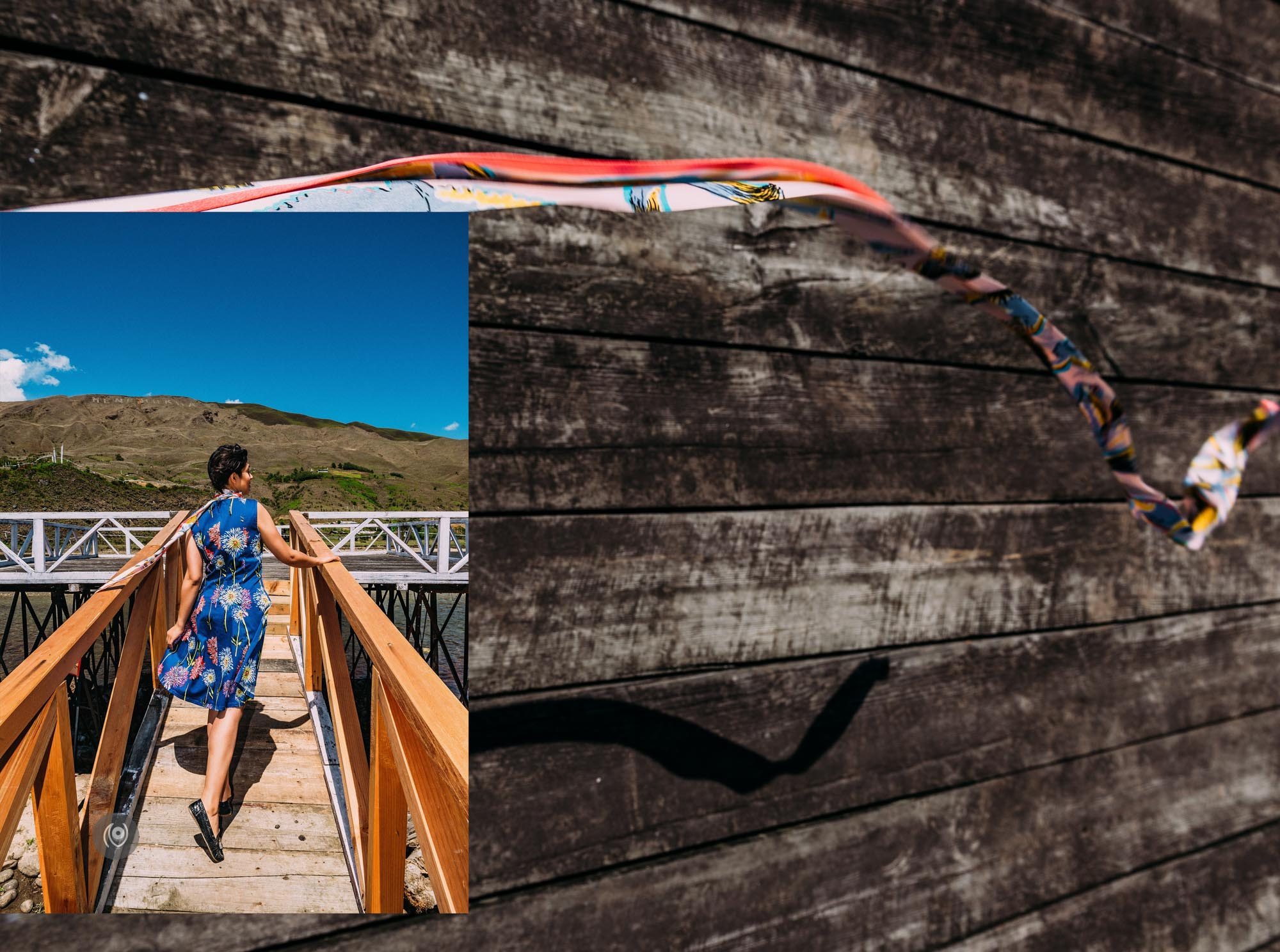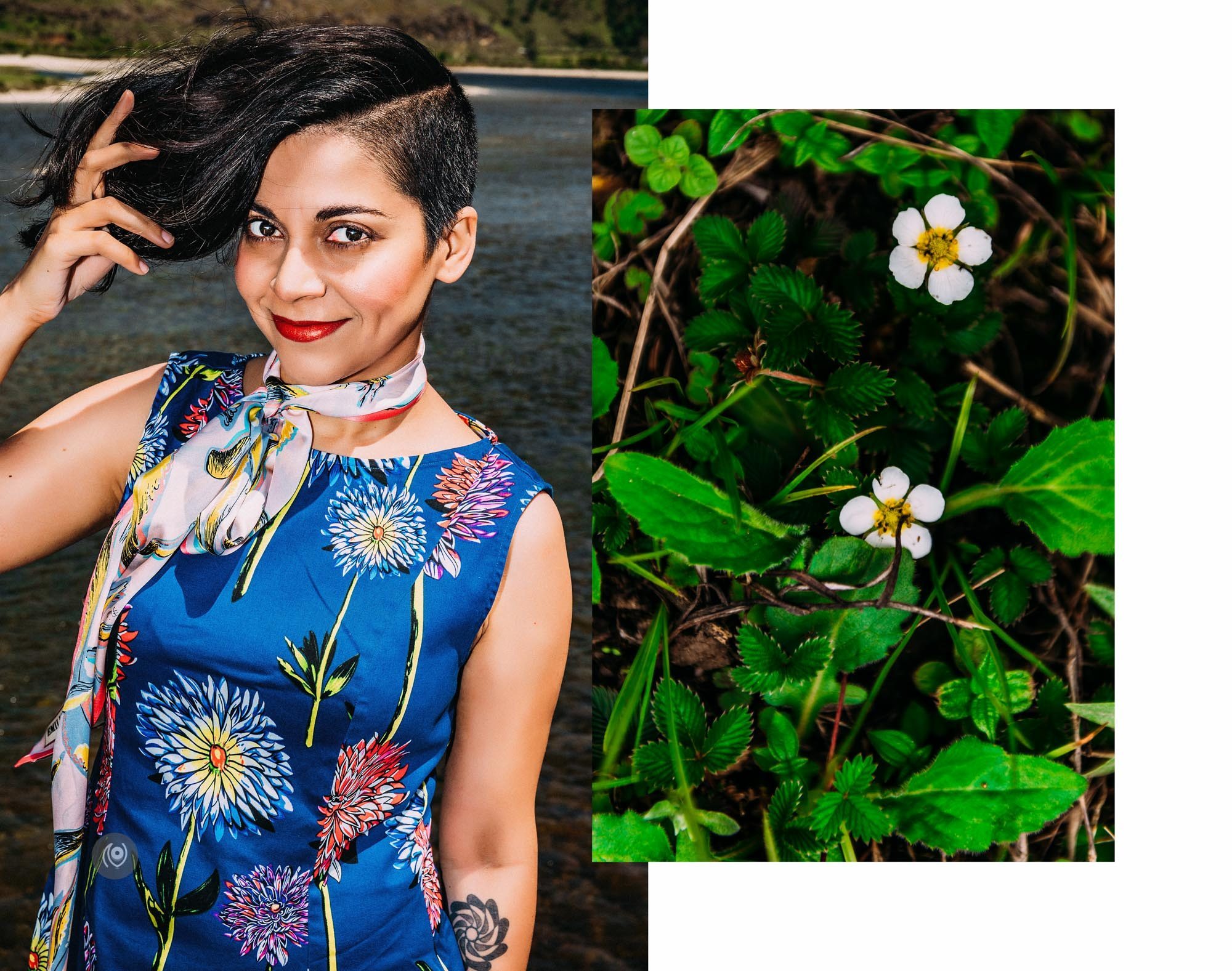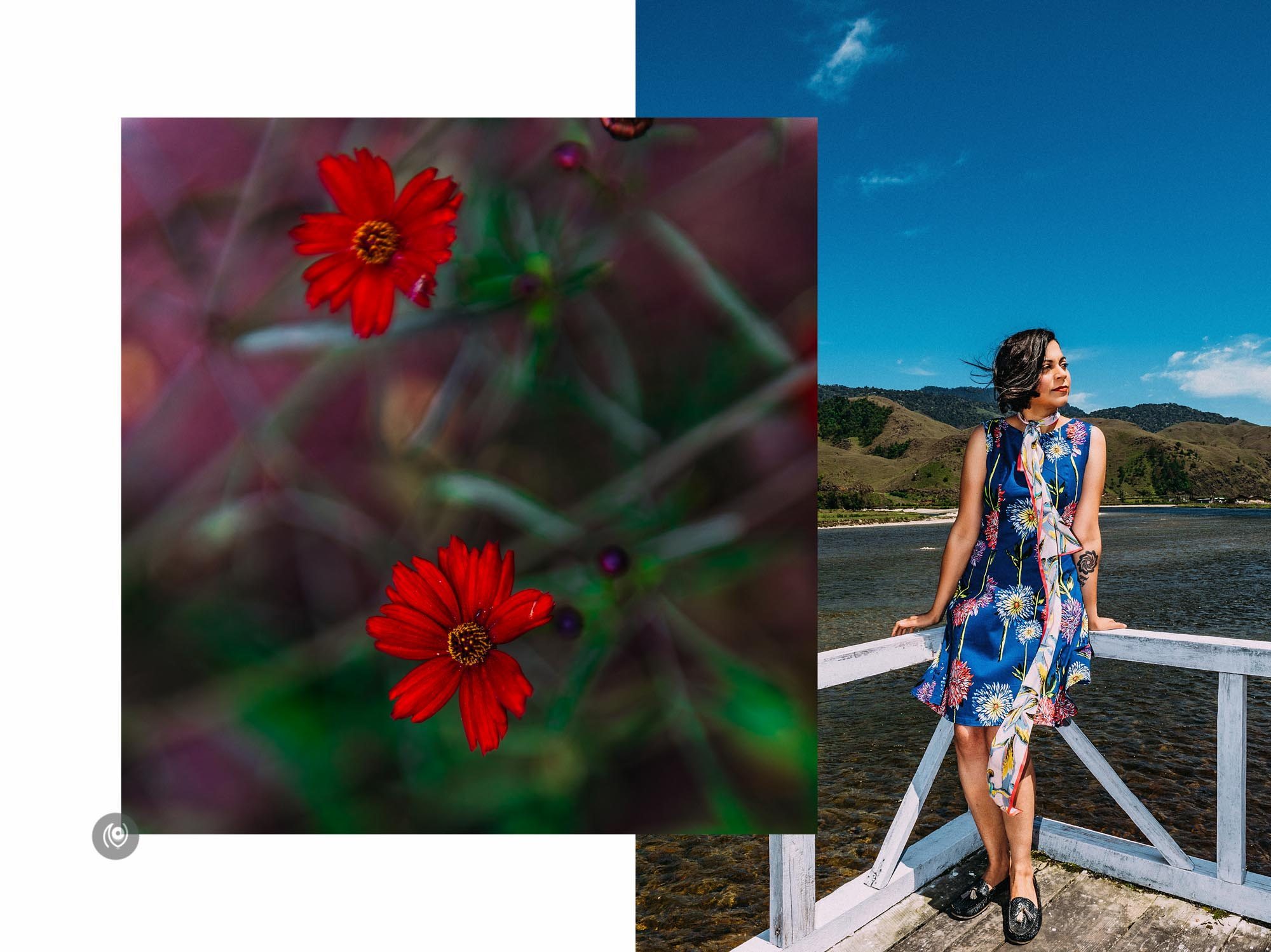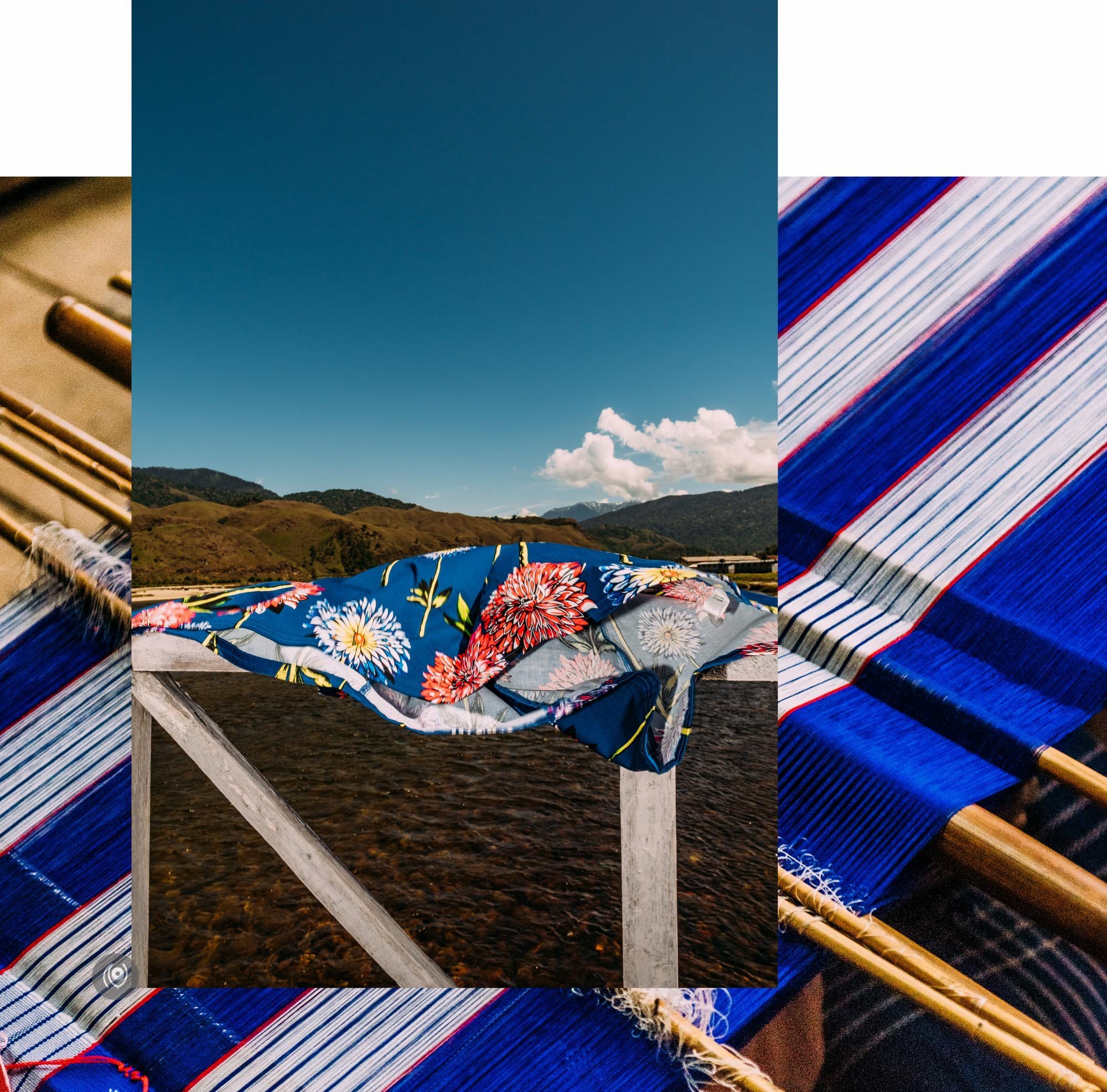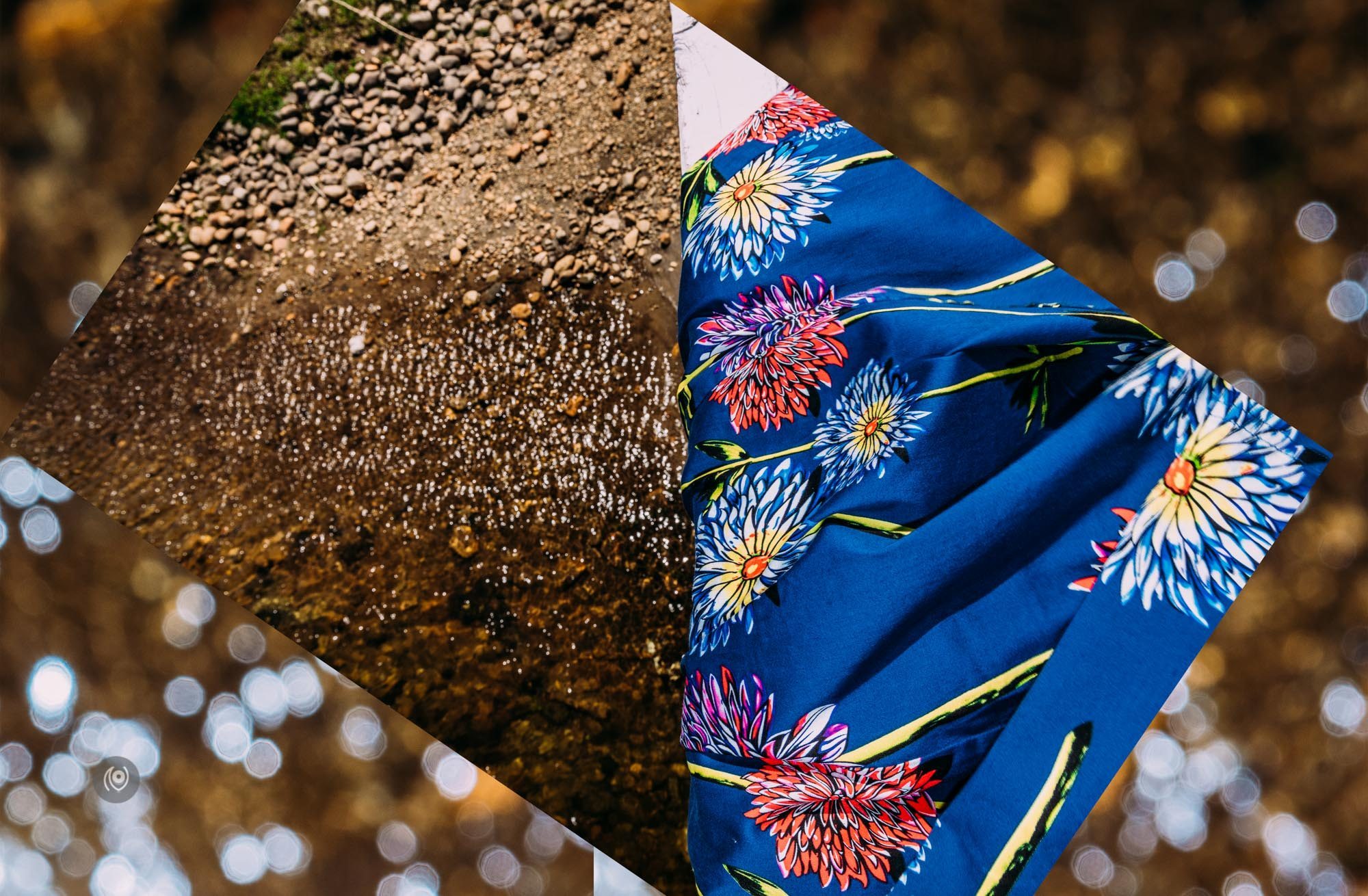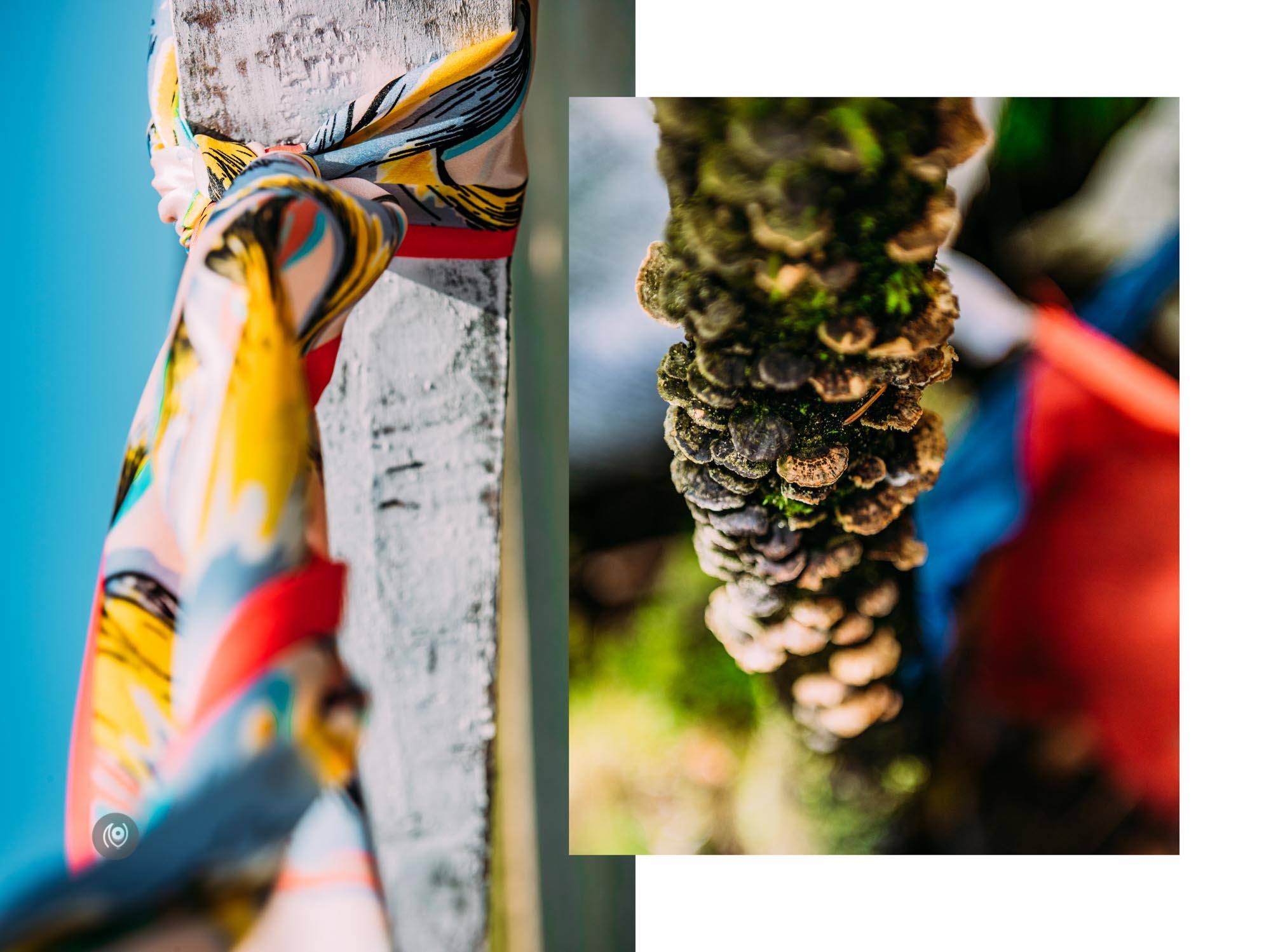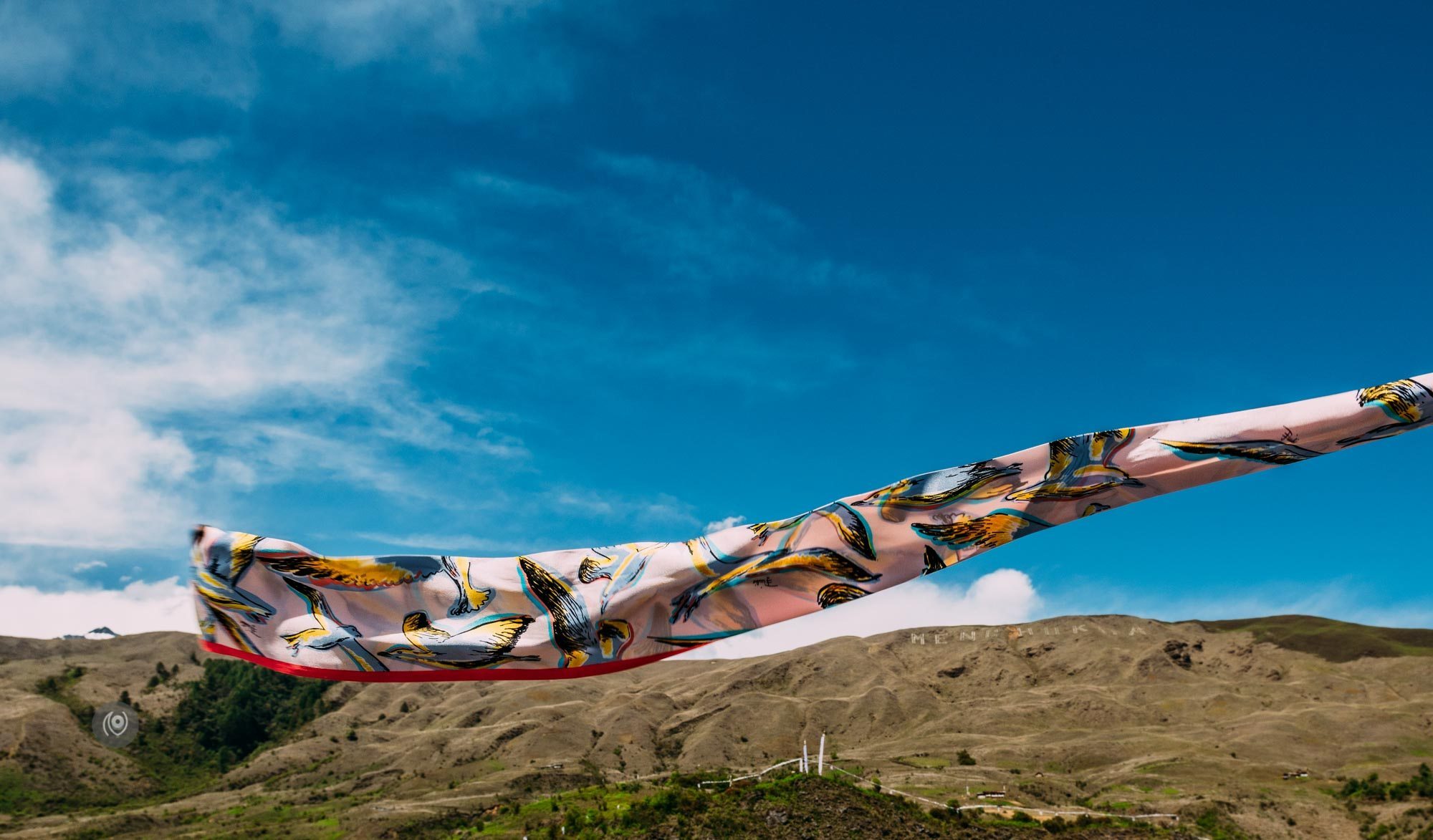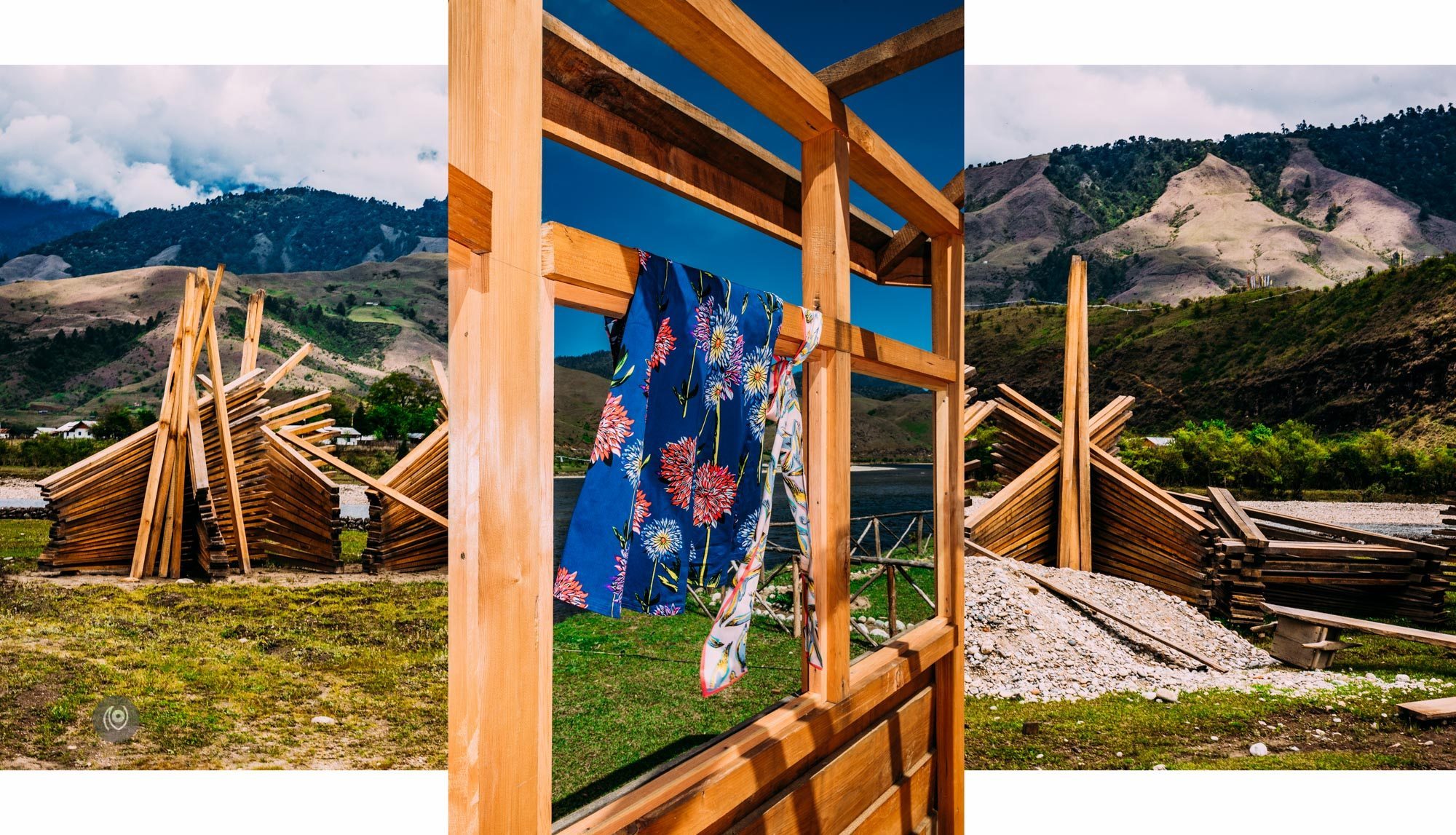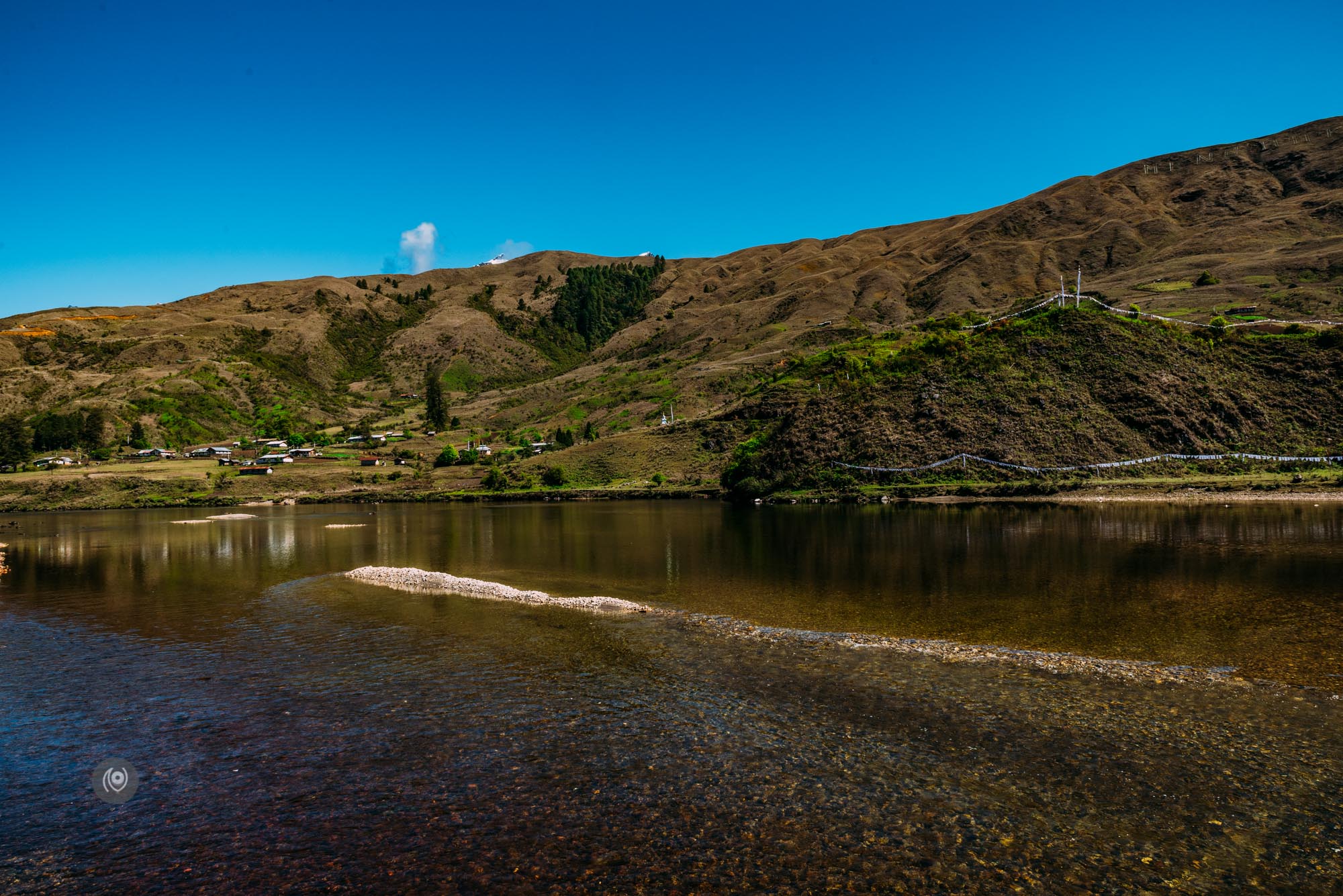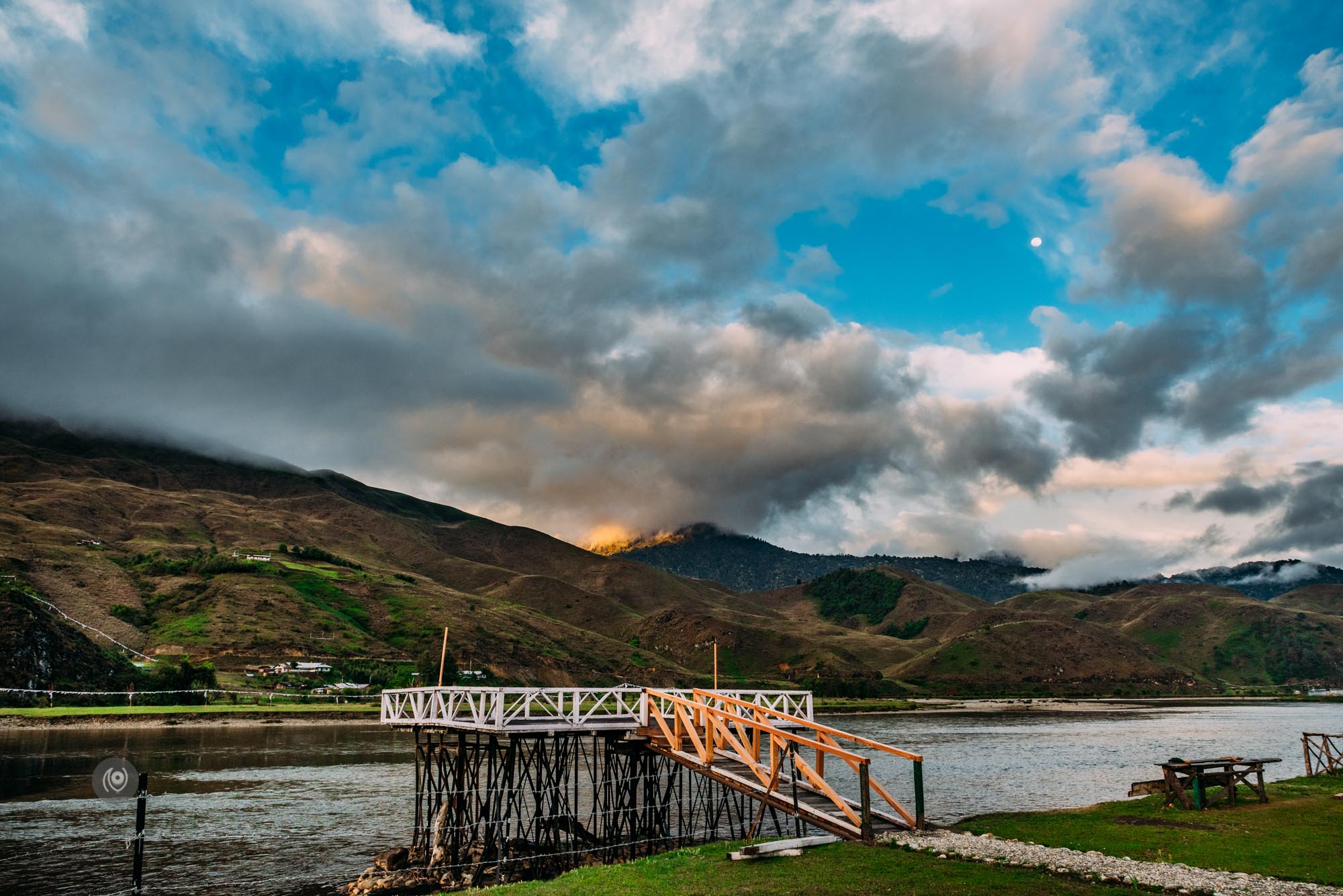 One cannot, usually, wear such an ensemble at Menchukha, Arunachal Pradesh. Having worn this, one cold, rainy day, when the Sun shone, I jumped at the chance to be able to wear something more formal for my day exploring the town. I'd carried the Floral Print dress by PostFold for use at a somewhat more formal lunch / dinner setting that might come up while #EyesForArunachal. The Emilio Pucci scarf worked out well with the dress. It caught a lot of eyes especially due to the way I'd tied it – long and drapey. The cool afternoon wind had quite a bit of fun with it.
In one of the photographs above, you'll see I've put together the photograph of me wearing the dress with the photo of a stack of blue pipes / tubes. These are cables that are being laid to provide more communication connectivity to Arunachal Pradesh and Menchukha. I paired this photo with the photo of the dress because of the move to quality and craftsmanship that most of India is making. PostFold, as a brand, is an attempt to provide versatile and can-be-worn everyday garments that are made in India and the laying of these cables cocooned in blue plastic is a move to provide more accessibility and communication to remote parts of Arunachal Pradesh. The North East side of India has long been neglected by the rest of India and it's a very welcome move.
Meanwhile, I got to be all fashionable on a deck built on the Yargap Chu river in Menchukha. In some of the photos you will notice "Menchukha" spelled out in the background on top of the hill.
Local weaving is dying in Menchukha and most of Arunachal Pradesh. The local Government Emporium trains whoever cares to sit and learn and I got a photograph of a trainee weaving a "Gaaley", which is a wraparound ( worn as a skirt ) by the local women. The colours matched my PostFold dress!
Blue sky and few clouds and bright Sun and beautiful breeze, on the river front, in a valley surrounded by snow-capped peaks. Menchukha can be summery, floral, peaceful. When it's not raining!
CREDITS
Floral Print Skater Dress ( Cotton + Spandex ) by PostFold ( Post Fold Website | Instagram | Twitter | Facebook ); Silk Scarf by Emilio Pucci ( Emilio Pucci Website | Instagram | Twitter | Facebook )
Photographs of Naina by Brig. V. P. Singh; Post-Production + Styling + Curation + Creative Direction + Landscape & Details' Photography by Naina Redhu. ( Shoes by GUSH Accessories )