We ( the Family ) recently returned from a short vacation to the hills of Uttarakhand and I'm blogging the photos in batches. These are from Day 01 and Day 02. Delhi to Banbasa for an overnight pit stop and then Banbasa to Dharchula on Day Two.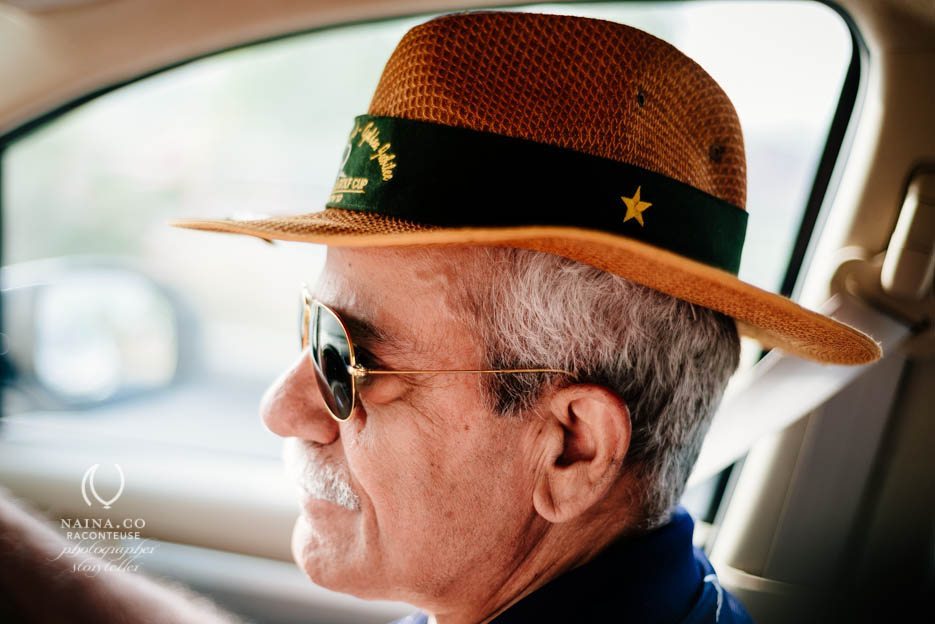 Dad was designated driver number one for the Ertiga. Most of the driving was done by Aman, then Dad, then me, Akanksha and a little by Bharat on the return journey. I only drove the Ertiga whereas Aman drove his Pajero the entire journey.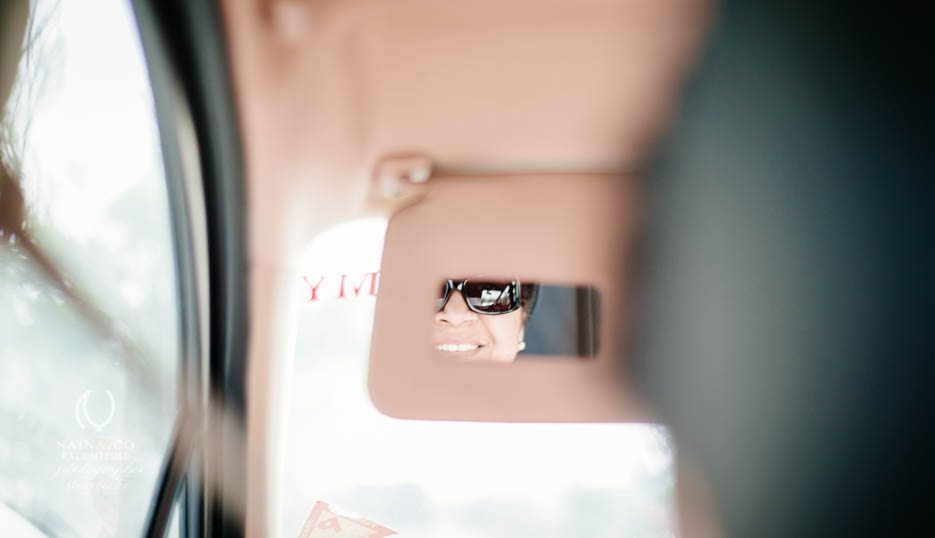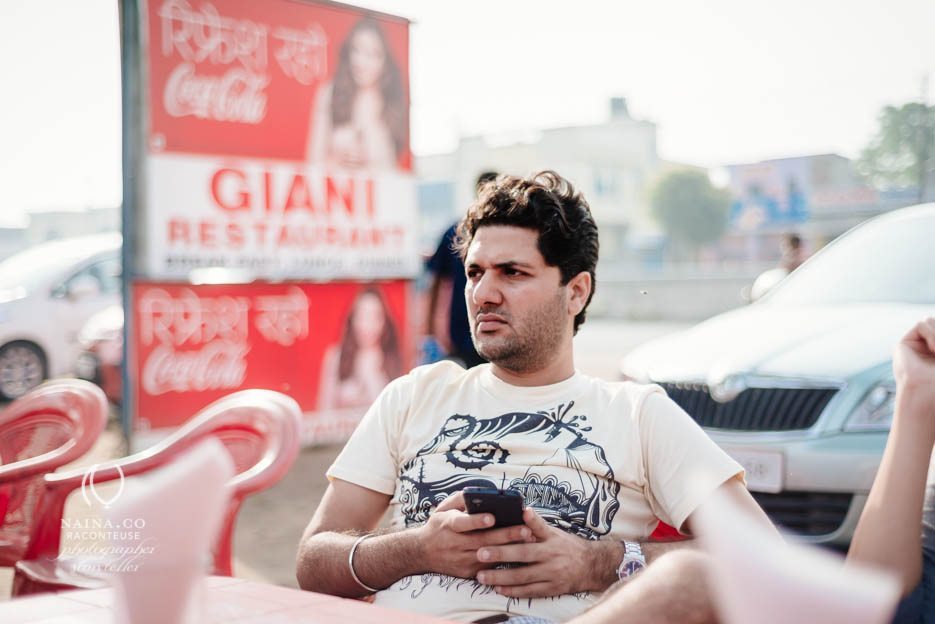 Our first pit stop was for breakfast at Giani Restaurant, Gajraula. We stop here almost all the time when we take this route mainly because of associated nostalgia. Mom and Dad used to stop here for a break in their newly-married days more than 30 years ago. This restaurant used to serve non-vegetarian fare those days but the story goes that once their father passed away, they stopped serving non-vegetarian fare and the brothers split up.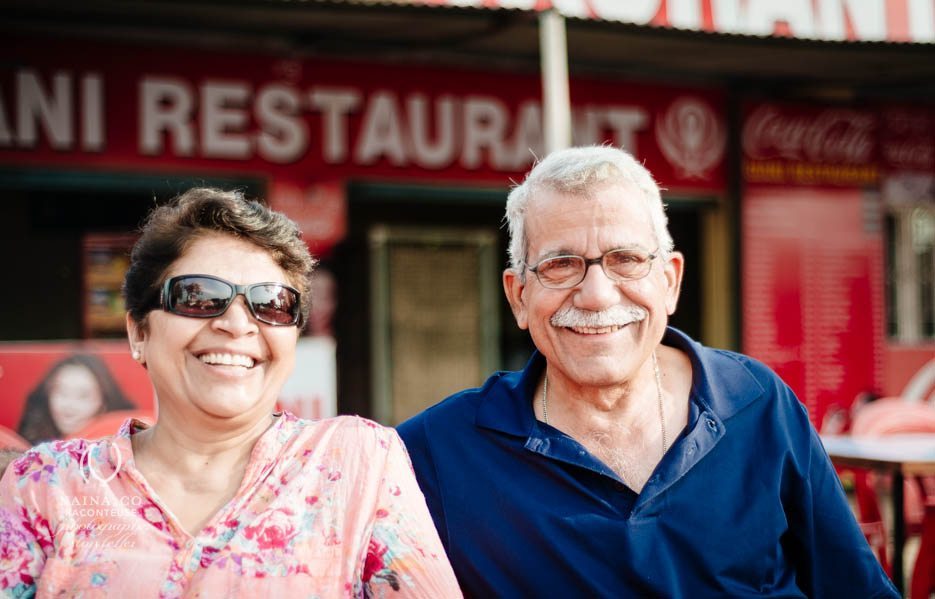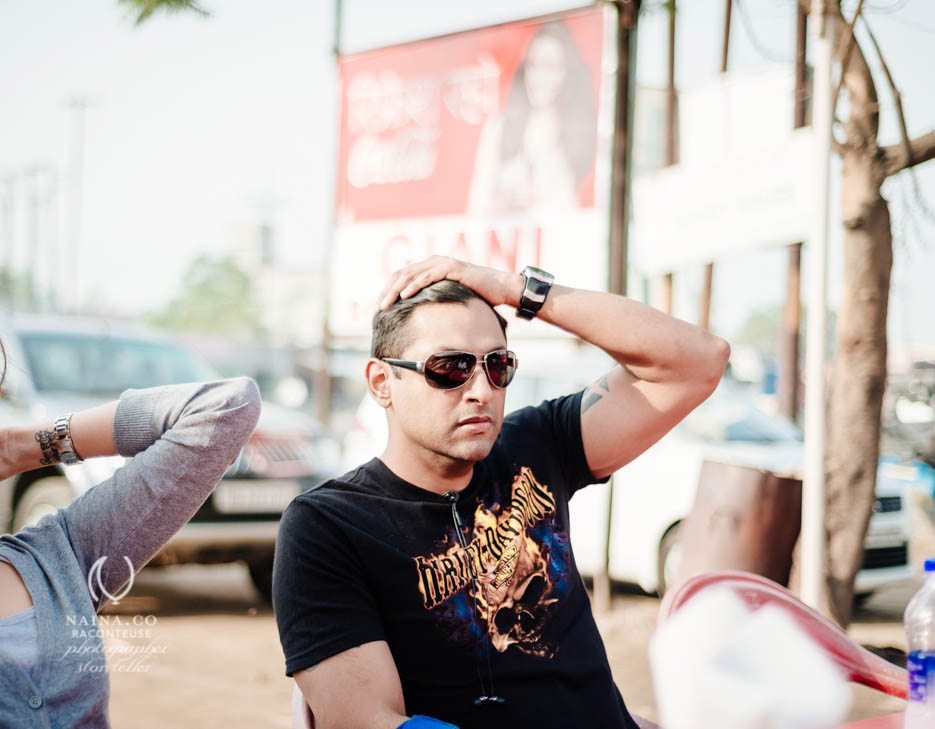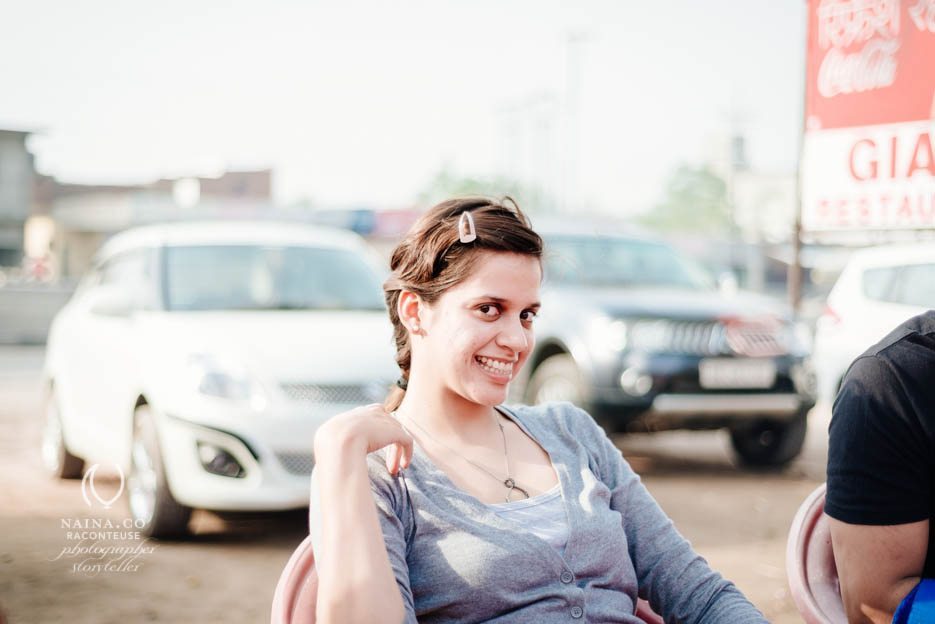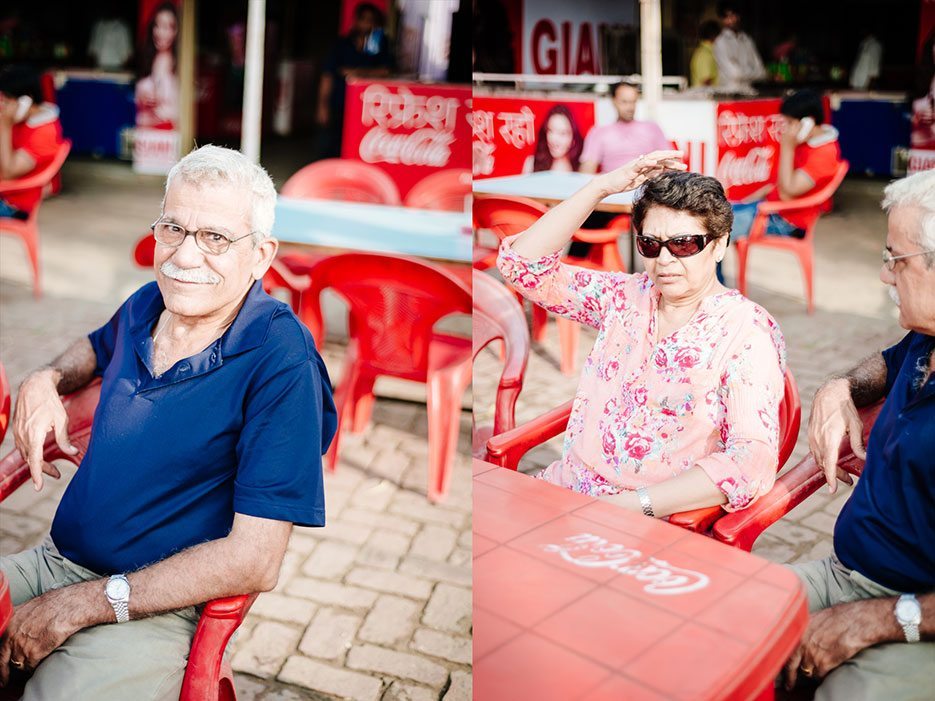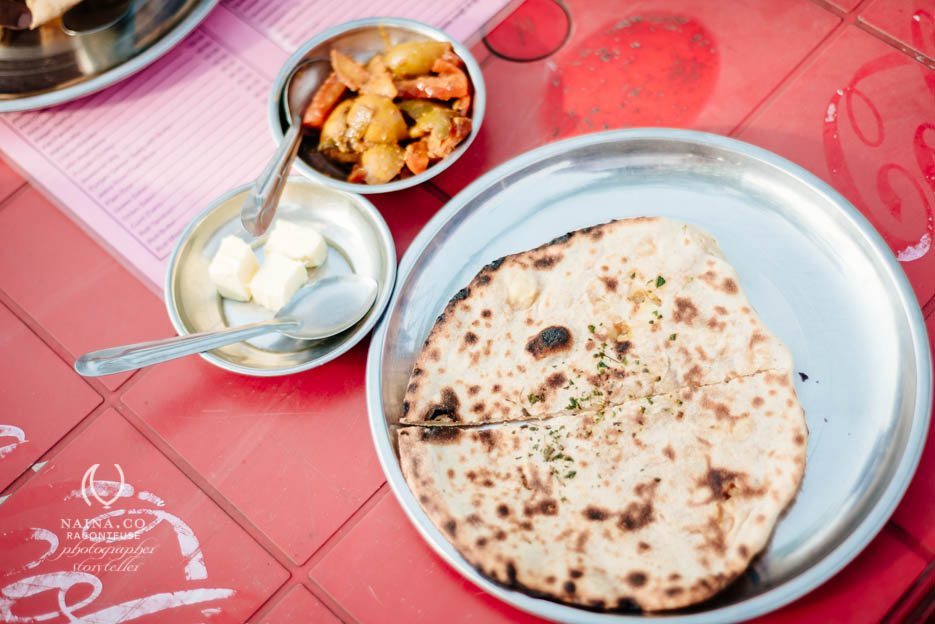 This Giani Restaurant is better known for its variety of "paranthas". We had a selection of paneer, potato and onion paranthas alongwith curd and pickle.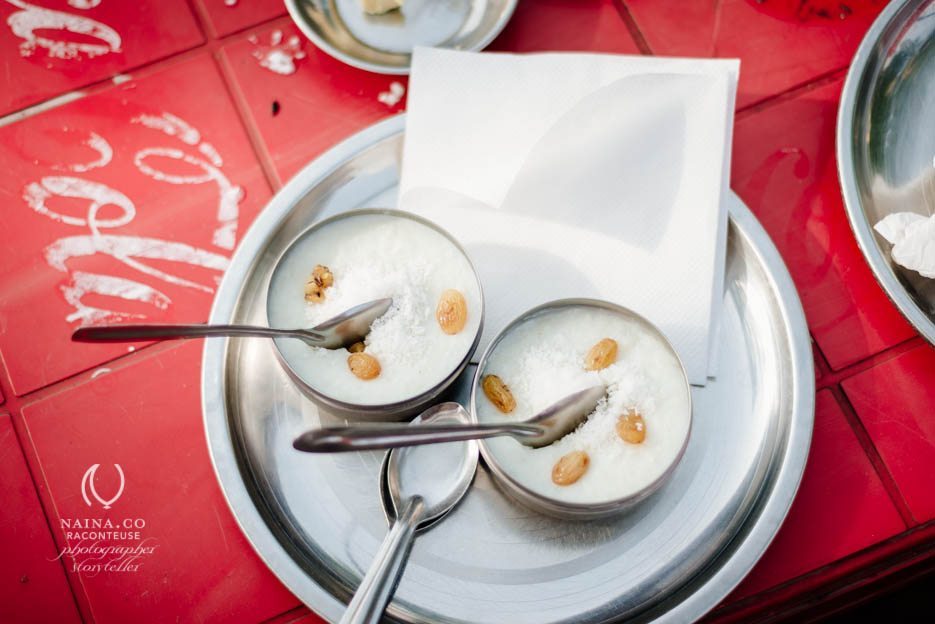 The "kheer" used to be better many years ago but being sticklers of habit Dad and I ordered one each. They'd dusted coconut on top, which is rare for North-Indian cuisine.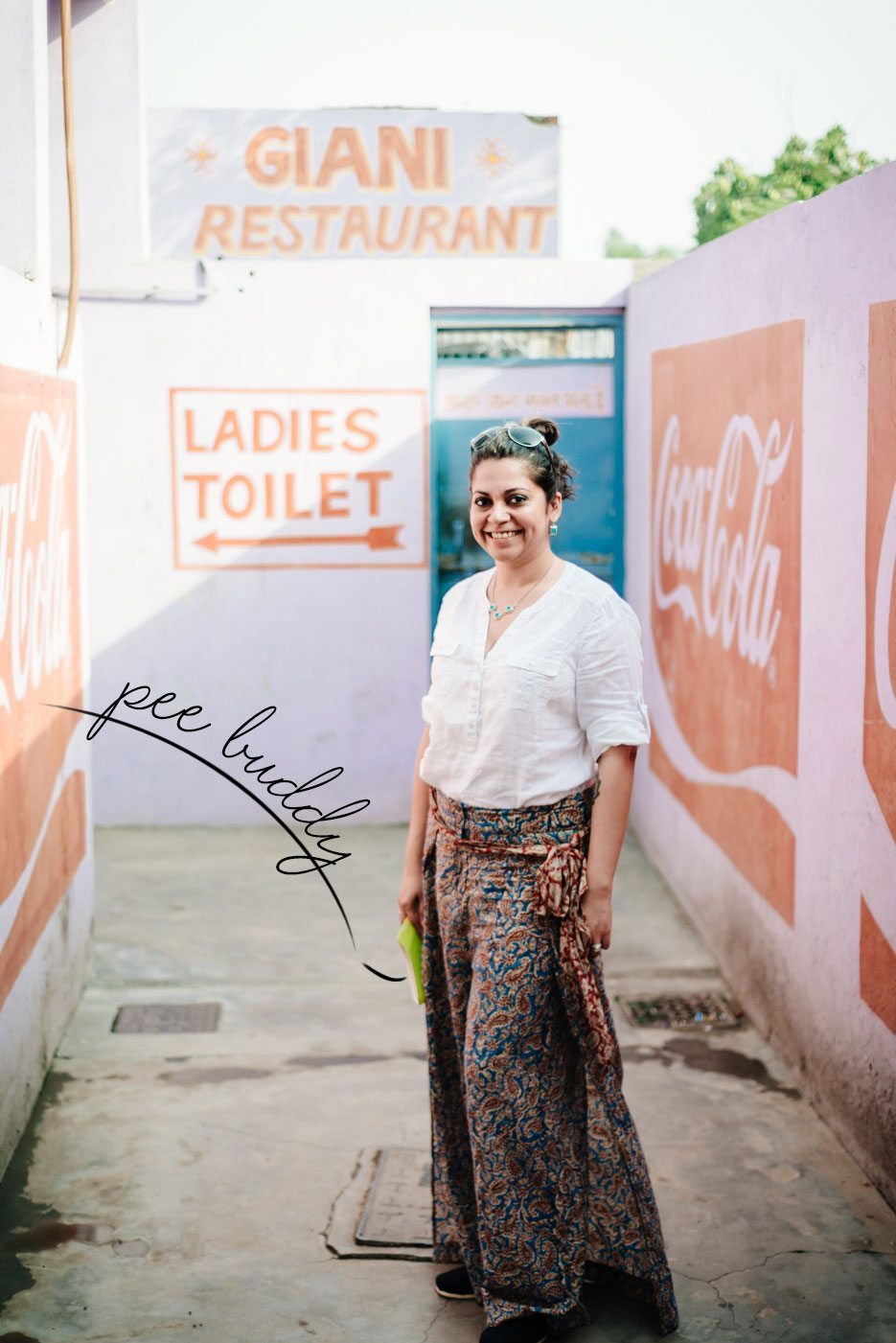 You know I've been raving about the Pee-Buddy and this was my first trip that I carried it and used it extensively. Those palazzo trousers from FabIndia are what I wore on the entire journey that consisted of a drive, both to and fro. Made using the Pee-Buddy extremely simple.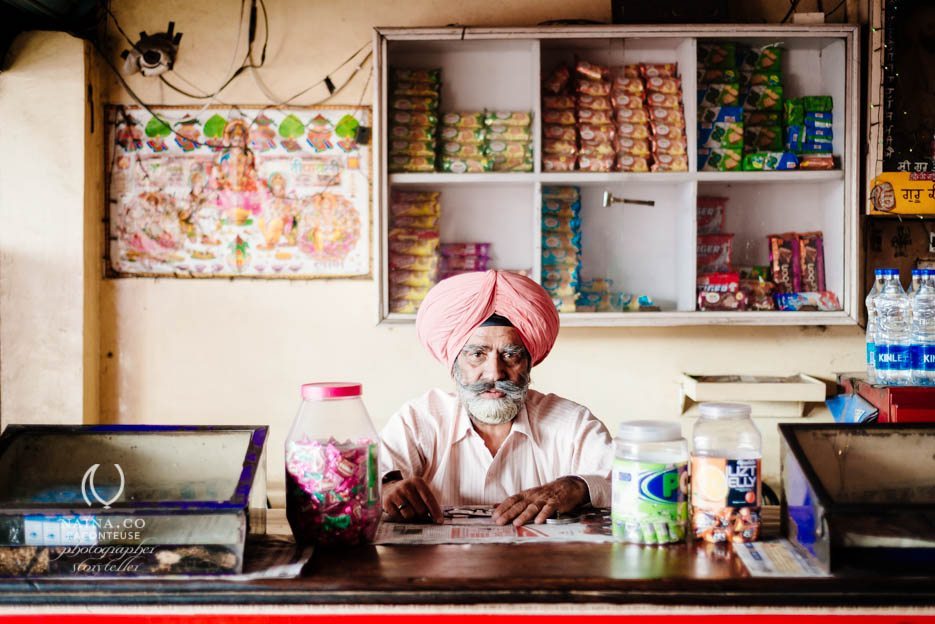 Above, the gentleman that runs this Giani Restaurant at Gajraula.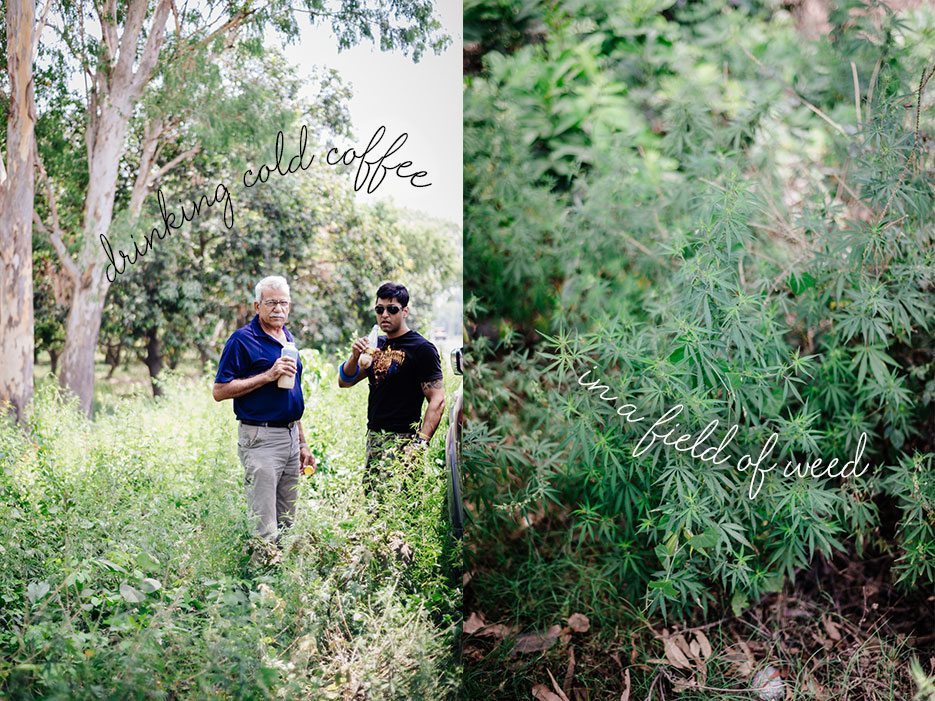 A cold-coffee break. There were more than a couple of bottles of milk that had been converted to cold-coffee so as not to have to throw the milk that was available in two sets of refrigerators back home. And we all love a good preparation of cold-coffee. A curious thing I noticed on this trip was the abundance of the marijuana plant growing as a weed along the roadside for most of our journey across states. I've never seen so much.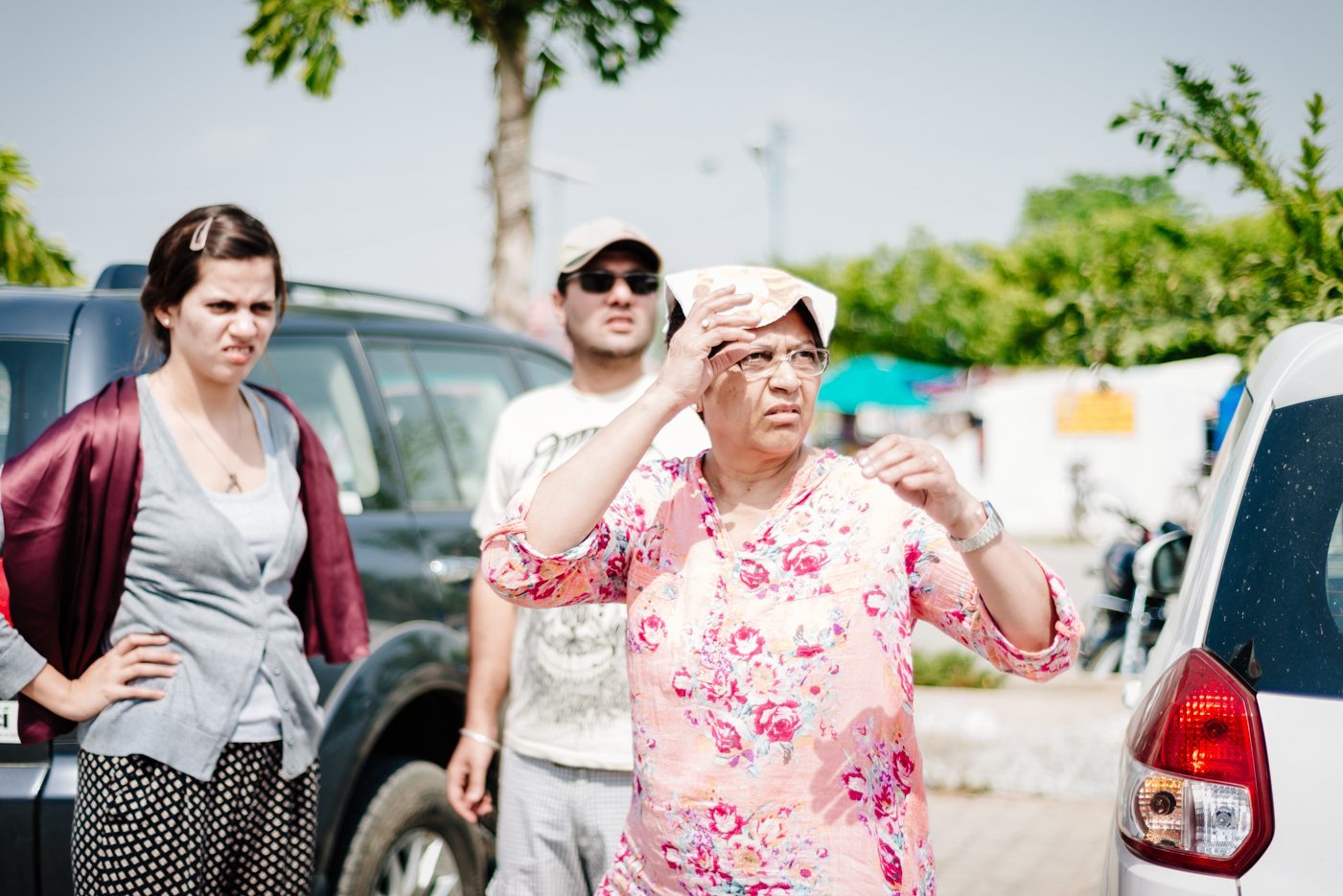 The next pit-stop was the Gurudwara Naka Mata Sahib at the town called Nanakmatta in Uttarakhand. It had been a while since any of us had visited the langar and since this wasn't too far away from the route we were taking, we decided to pay a visit. In retrospect, we couldn't possibly have picked a worse day to visit. Barefeet, on marble heated by the afternoon sun, by the end of it my feet were tender enough to be eaten. The halwa from the prasaada wasn't enough to compensate, neither was the food at the langar. It's a beautiful Gurudwara though.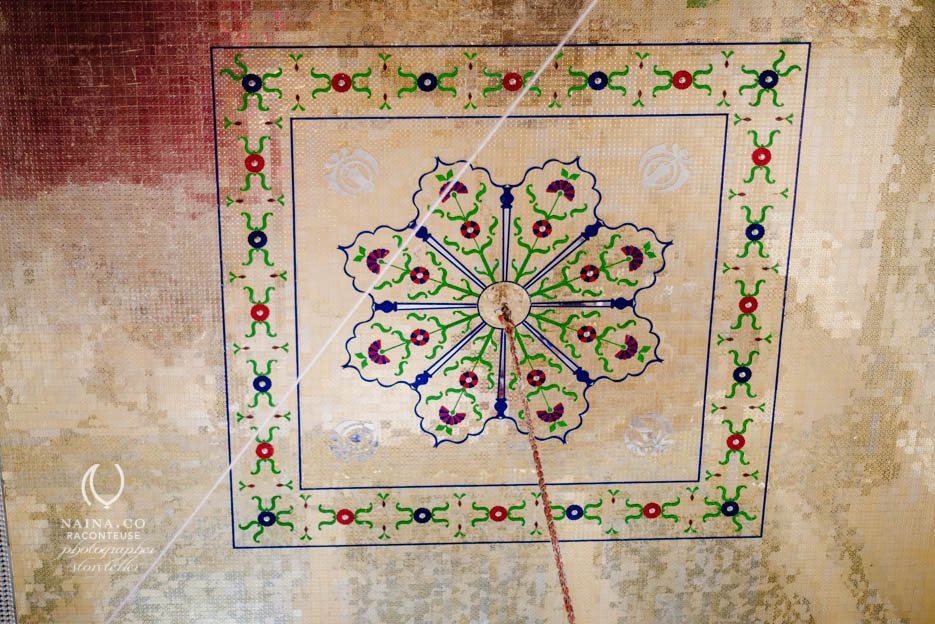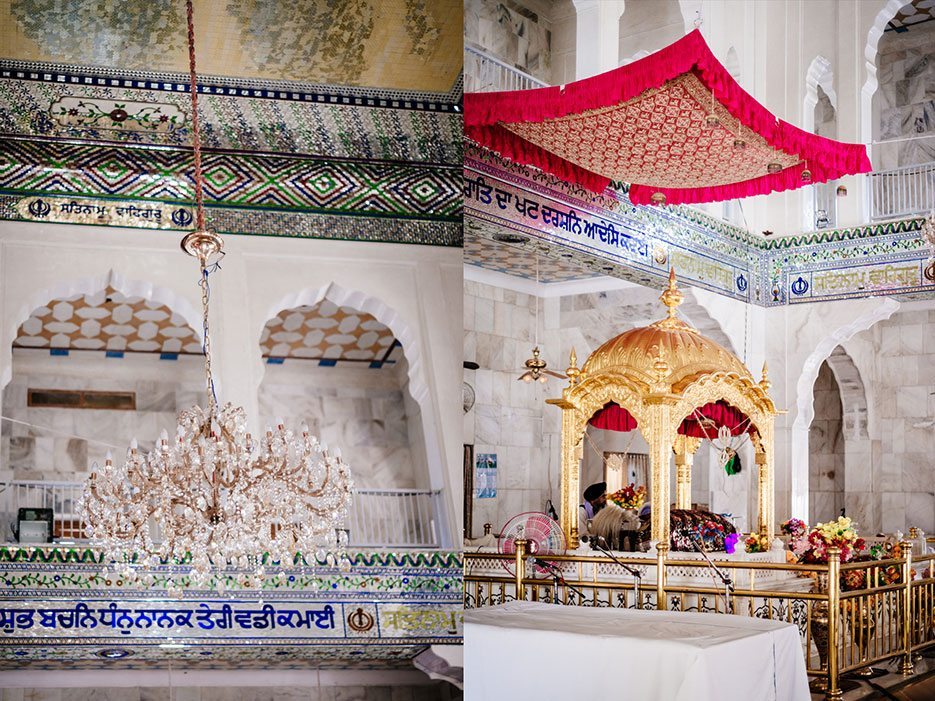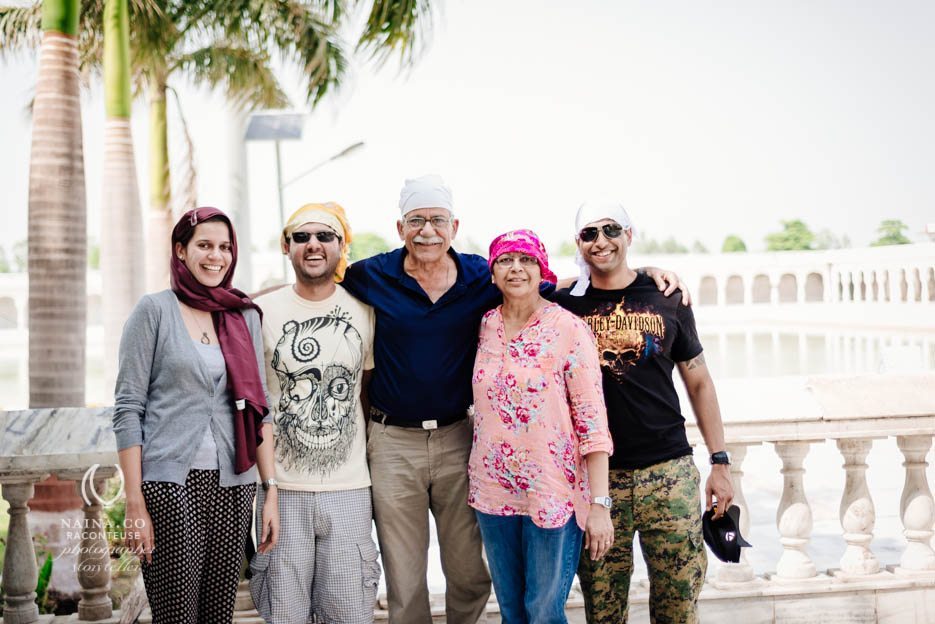 Everyone smiles for a photo after we've proceeded to find one spot where the standing won't kill us. I think most of the smiles were panic-smiles.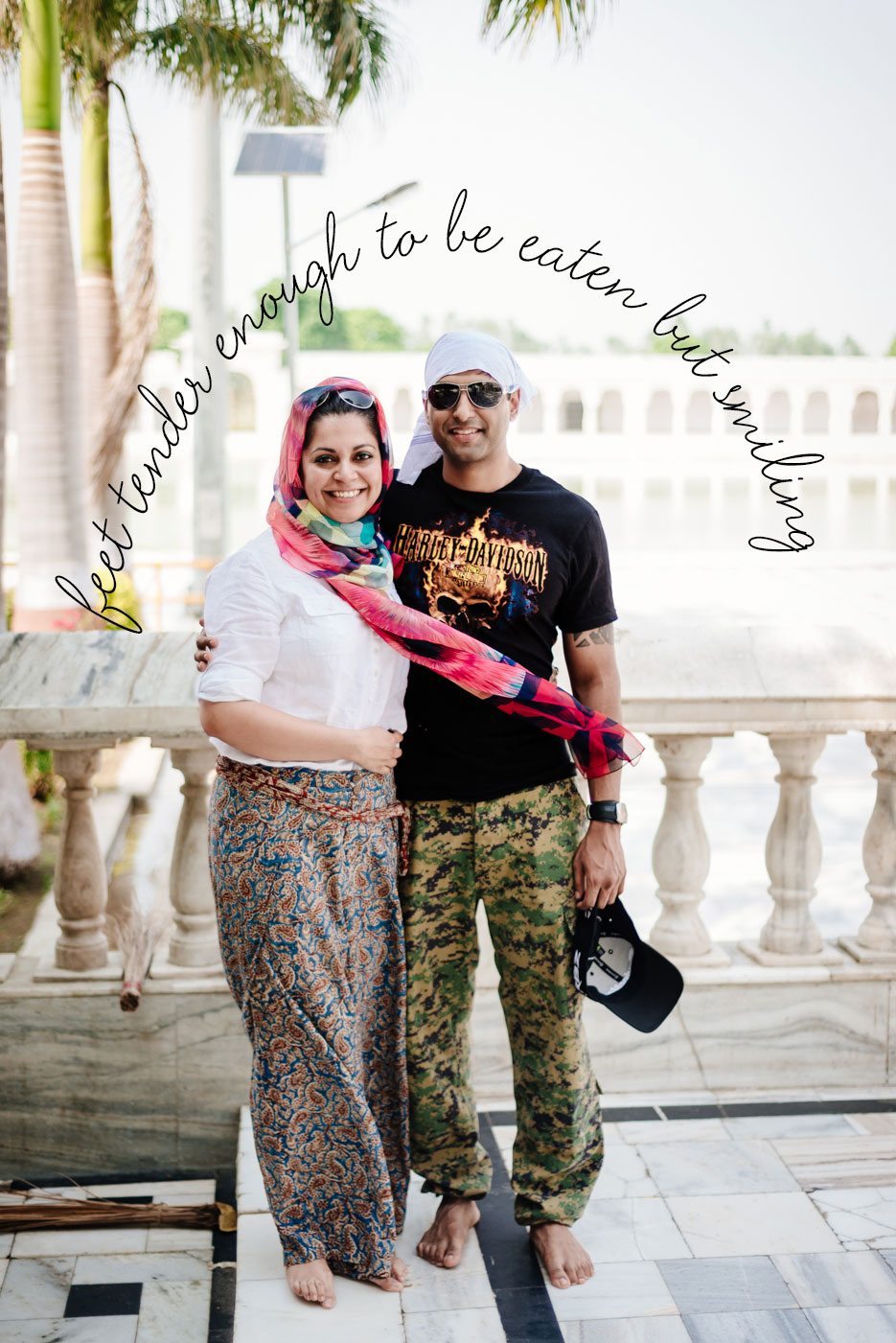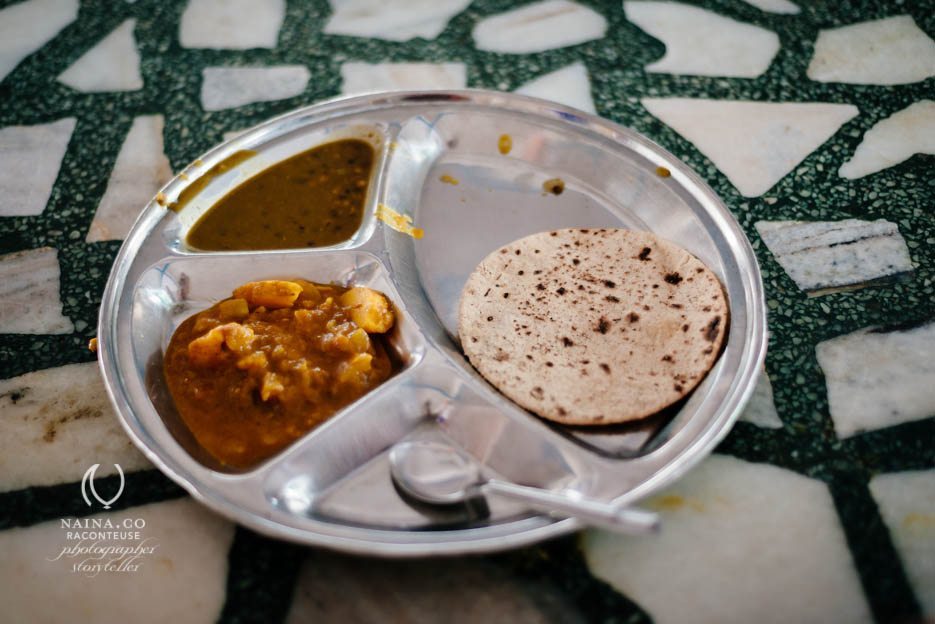 By sundown we had reached Banbasa, where we would be spending the night at an Army pit stop. We all crashed in the one room that had a functioning air-conditioner. It was too hot and humid at Banbasa, which is in the plains just before the cooler environs of the foothills start.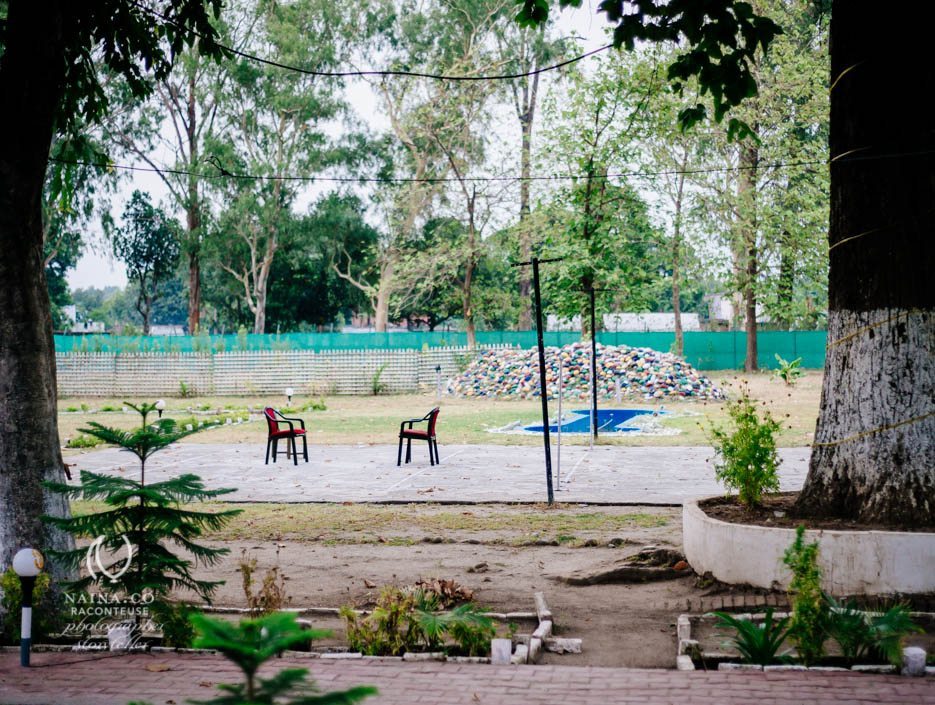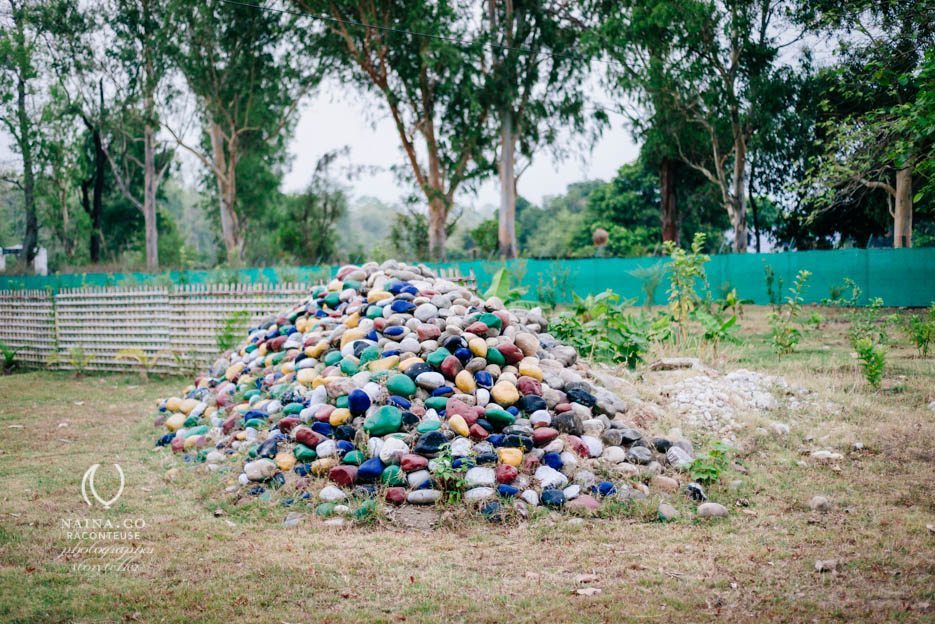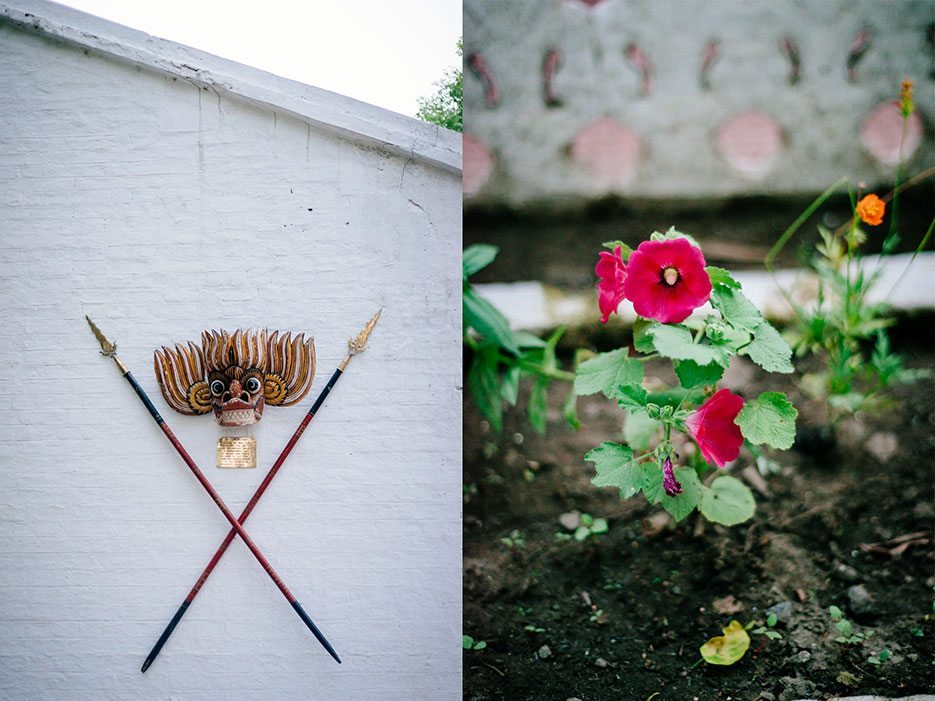 We left Banbasa early next morning, onwards to Dharchula. Lots of hill driving.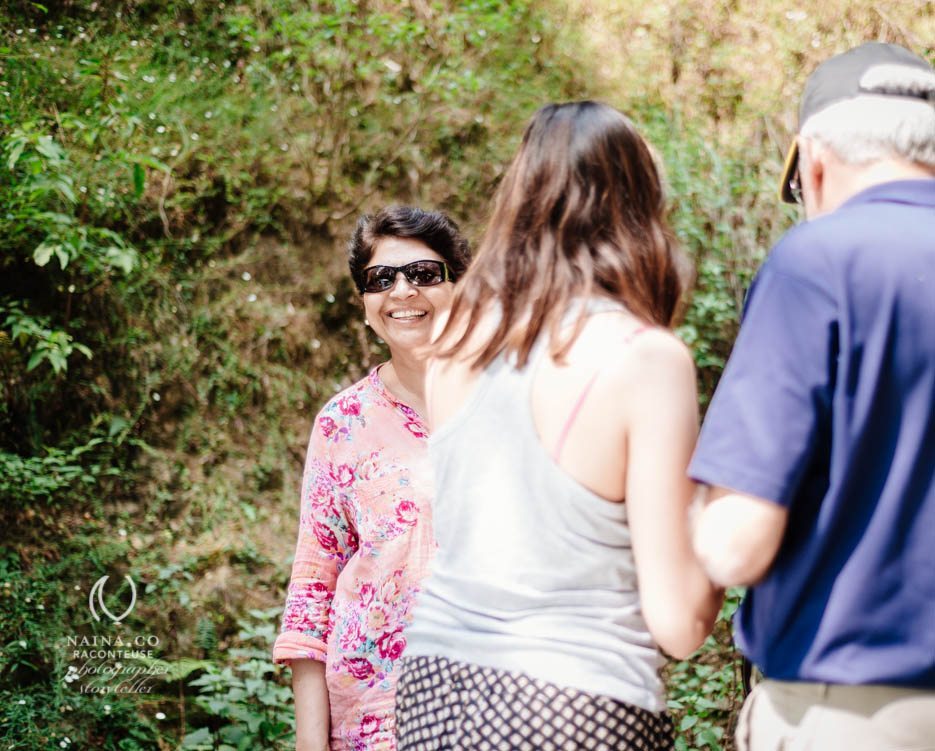 One of our first pit stops during the hill drive.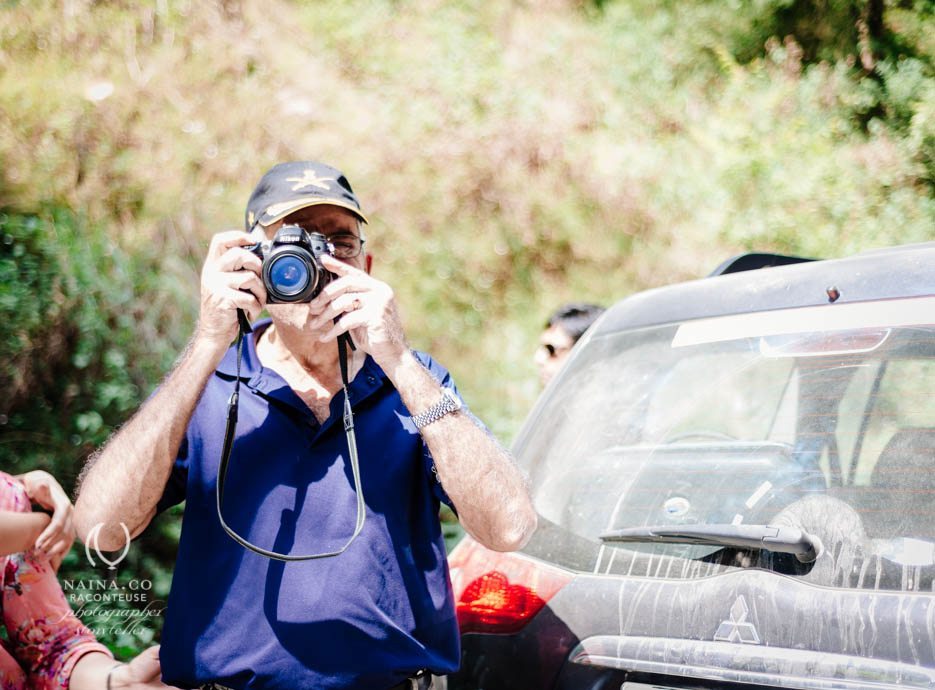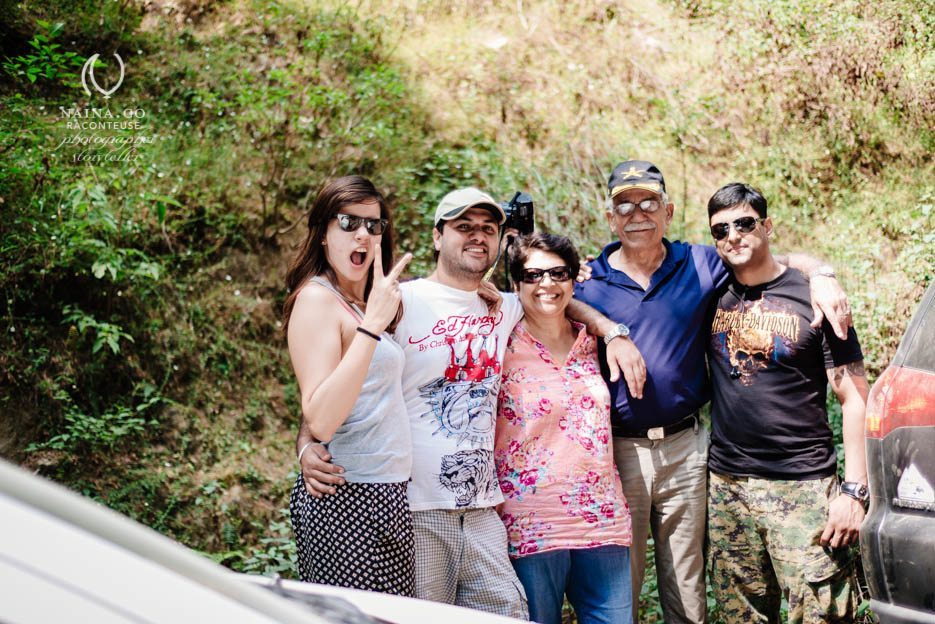 Deodar trees and lush foliage with the fragrance of wood and dropping temperatures had lightened our mood by then. Till now, we'd been all irritated with the massive two-day traffic jam at Rampur, which we managed to manoeuvre thanks to the GPS on Aman's phone. That spot near Moradabad ALWAYS causes some trouble and this time we'd even planned to not drive around the full-moon dates because Garhmukhteshwar is always a mess during those days. Even so, we hit a traffic jam where drivers of private cars as well as trucks had been stranded overnight, with many of them sleeping under their vehicles to evade the climbing heat.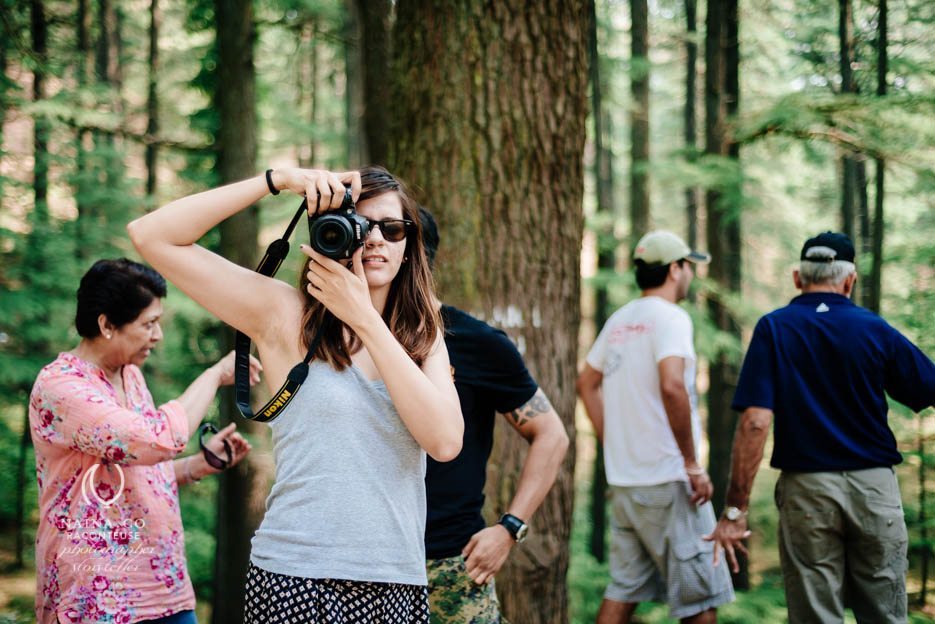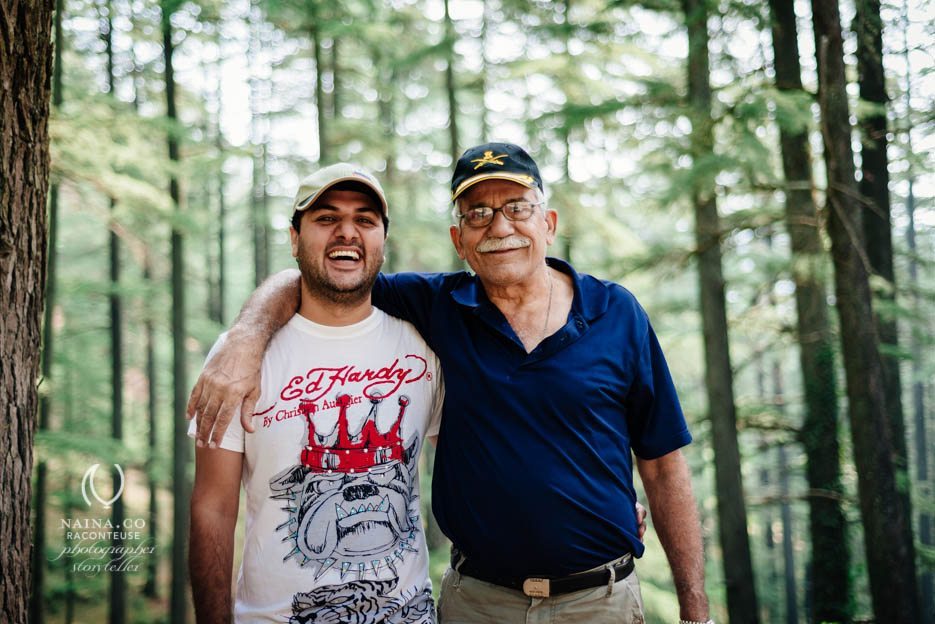 This route to Dharchula was quite terrible. There was hardly any black-top road surface and whatever was there was pocked by craters and rubble from landslides. Progress was slow to say the least.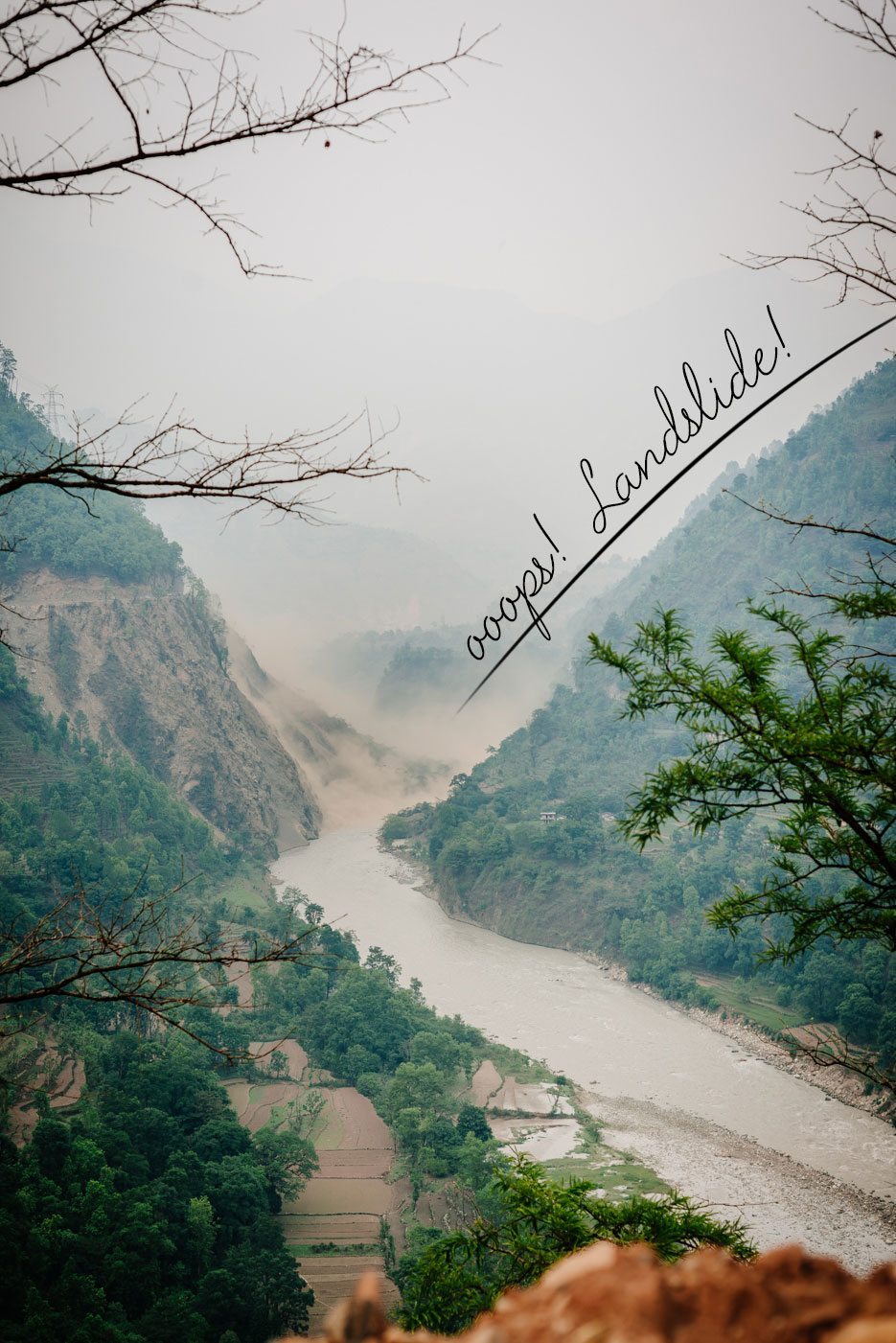 We were about 20 kilometers from Dharchula when passengers in the lead Pajero spotted this above. We couldn't believe our bad luck. Landslides in this area usually mean at least 6-8 hours of no activity on a safe estimate. Sometimes it could even take days to clear the landslide.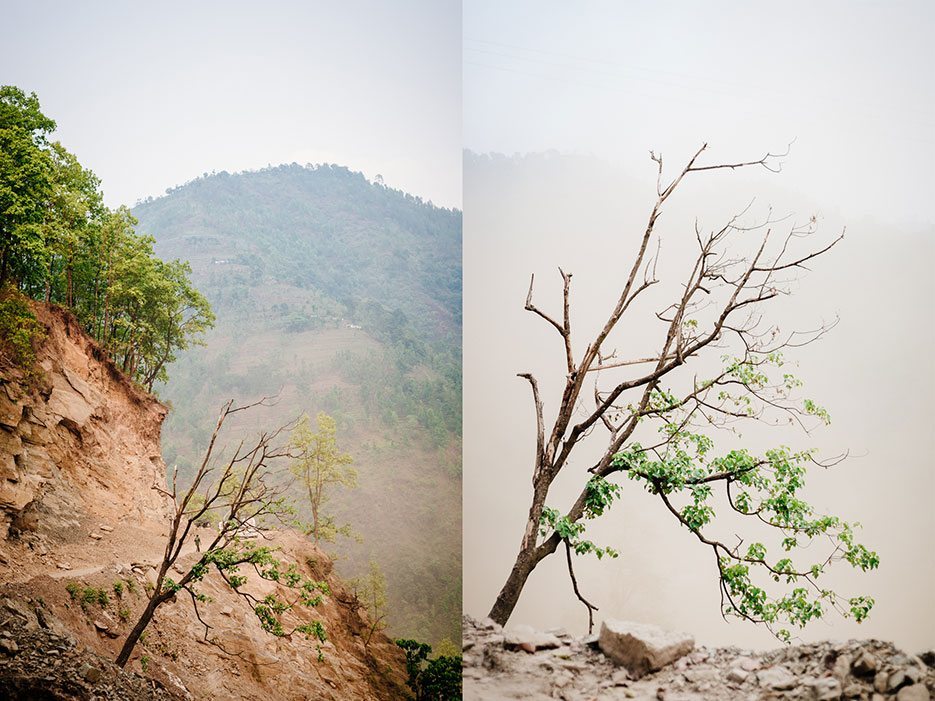 Once we reached the spot where we'd seen the rocks falling, we realized this was a controlled detonation that was being carried out to clear out a previous landslide that had left a rubble perched precariously over the "road". There really was no road as you can tell from the above photos.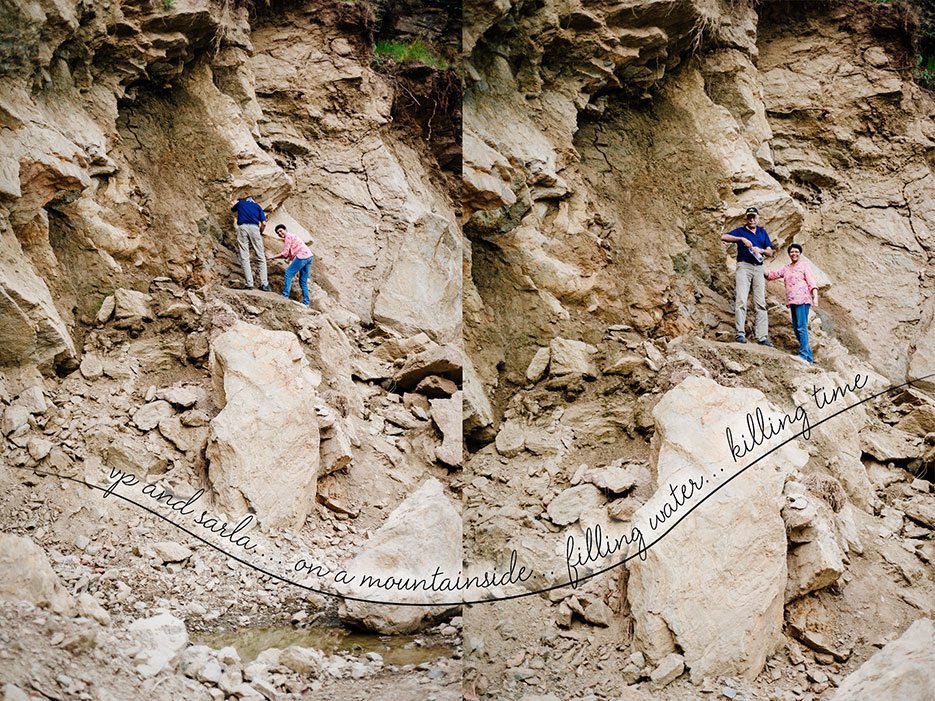 The landslide had opened up a small rock fissure, which was delivering fresh drinking water and the dozens of vehicles that were stranded were killing time and thirst by climbing up to the water-trickle. We had to wait for about 90 minutes, after which we reached Dharchula within a matter of 20-30 minutes. We got lucky, yet again.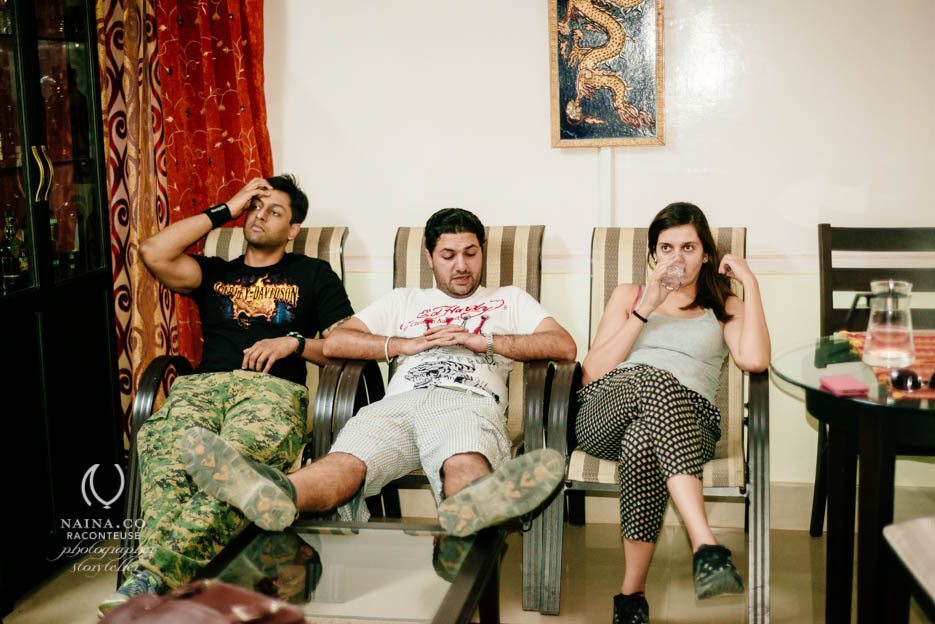 Back to the place I'd lived at 30 years ago. Below : a view of Nepal across the naturally-formed border aka the Kali River.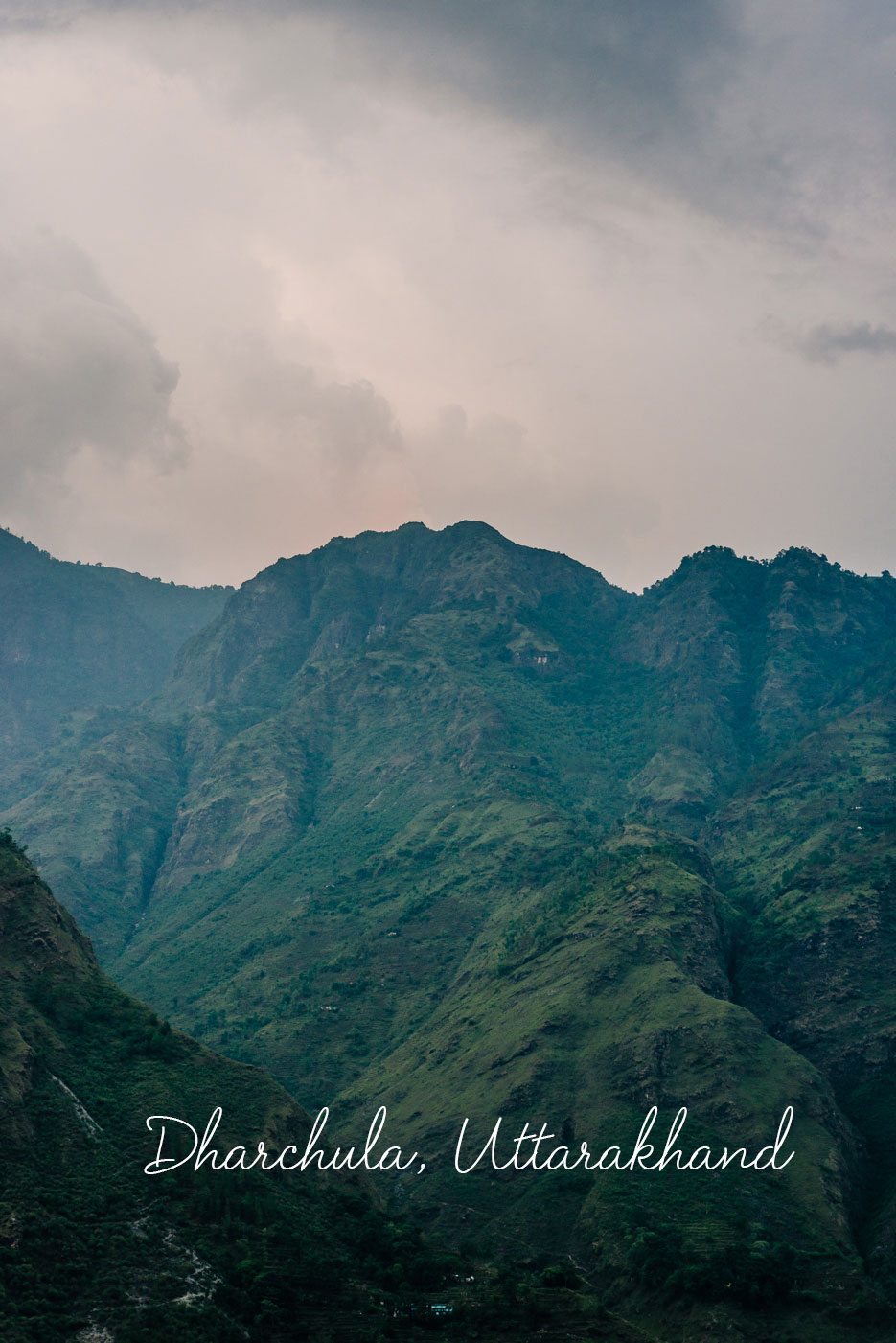 Finally, we were in Dharchula! You've seen Jumping Redhu Girls from this trip previously. Will be posting more photographs on the blog.
More #EyesForTravel stories on Naina.co.
#EyesForIndia stories on Naina.co
Updates from Naina.co on Facebook | Twitter | Instagram | Pinterest | Buy a Print from the Naina.co Store