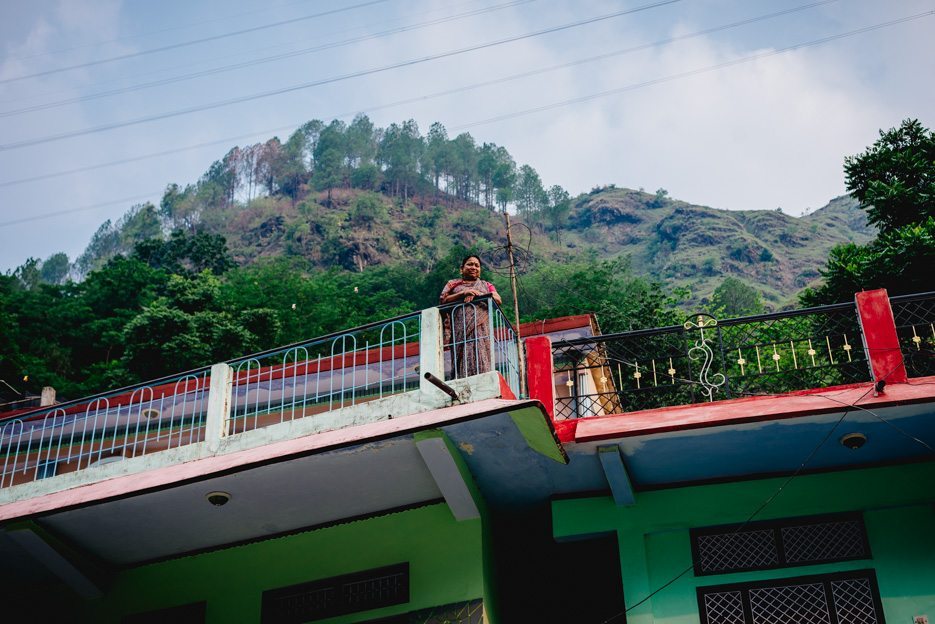 You recall Honorary Capatin Bhola sahab? He had said he'd wait for us when we left Dharchula at 6/7 a.m. on the road where his home is located. True to his word, he was there to see us off. We stopped and got another group photo. Above, his wife looks on from the balcony of their home.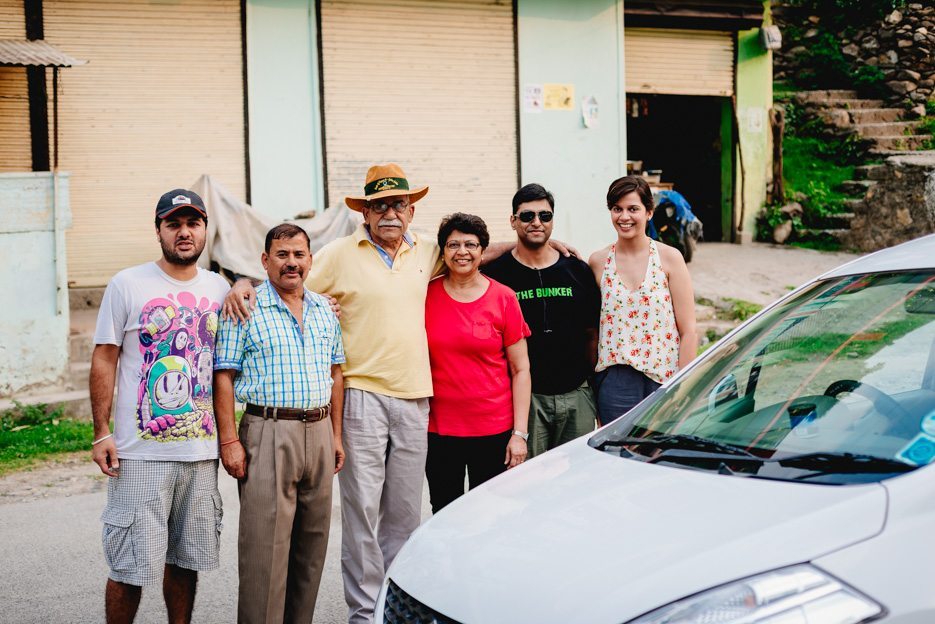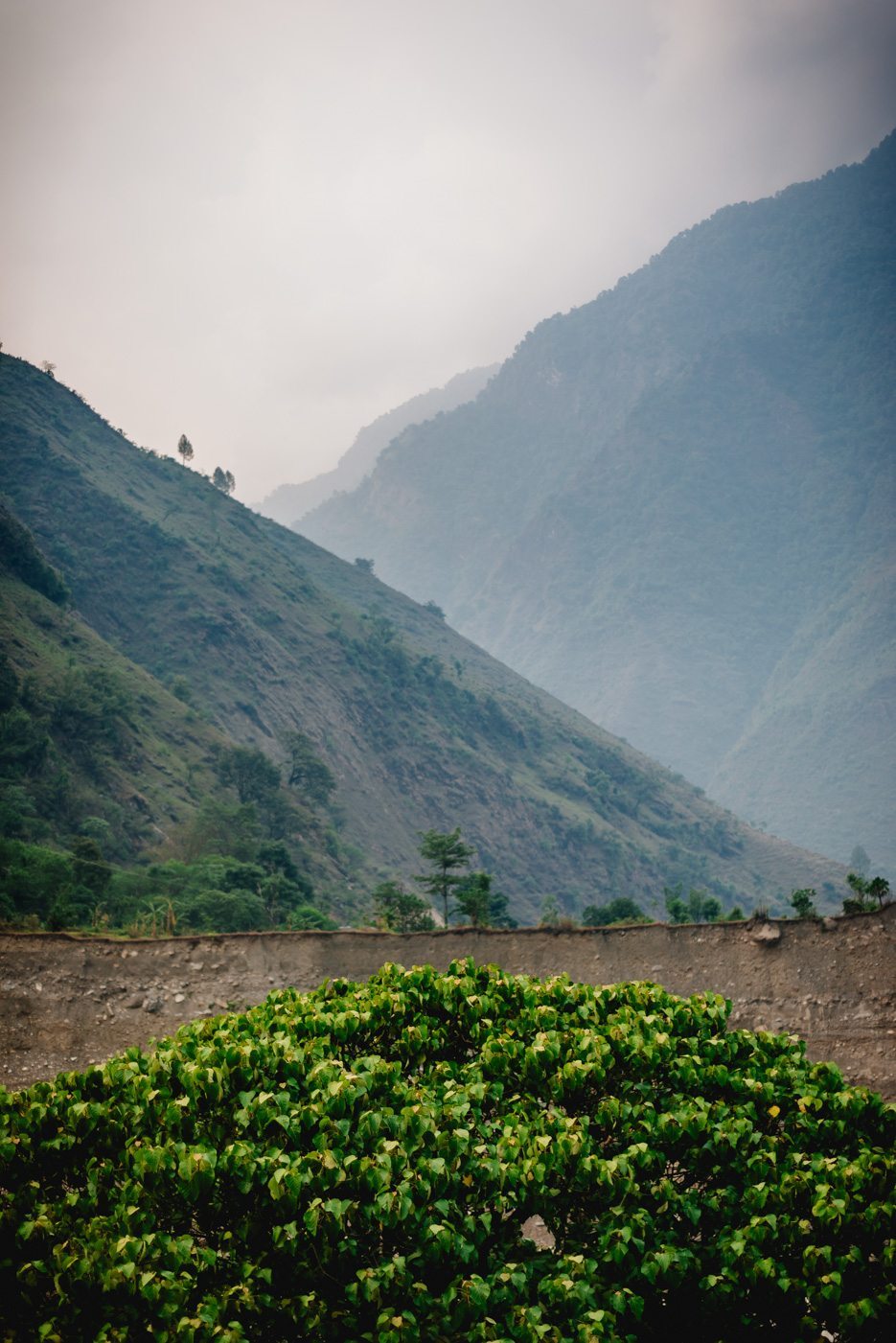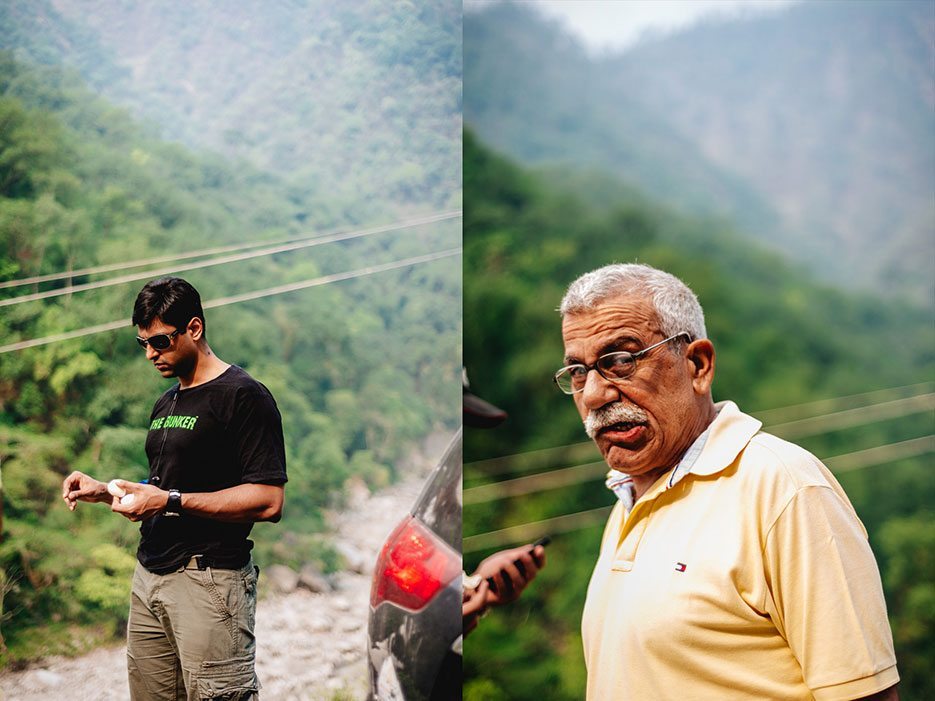 We stop for a quick bite of boiled eggs breakfast.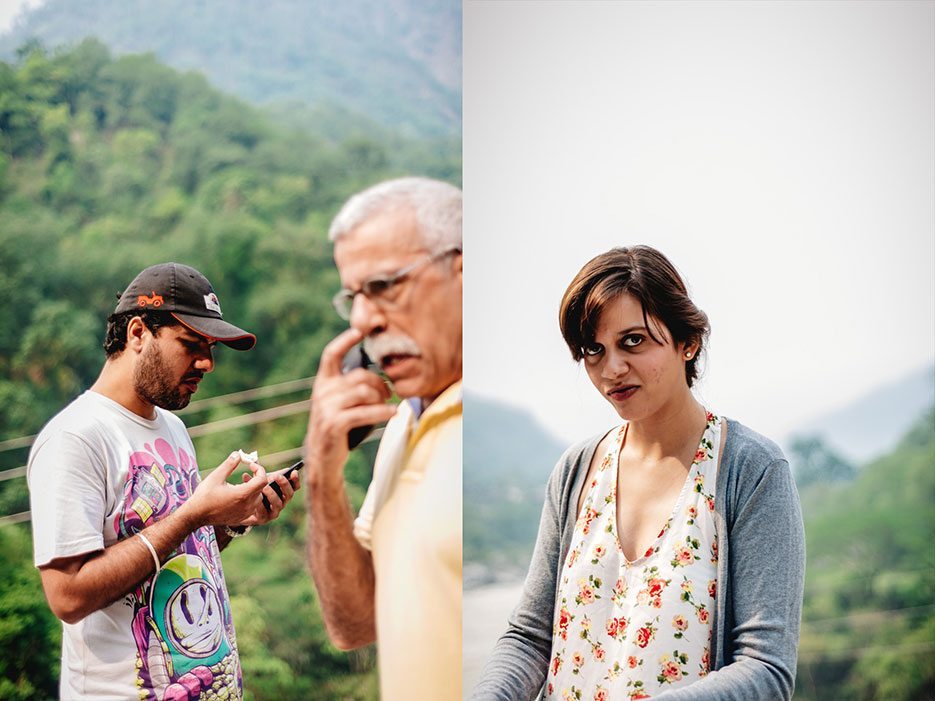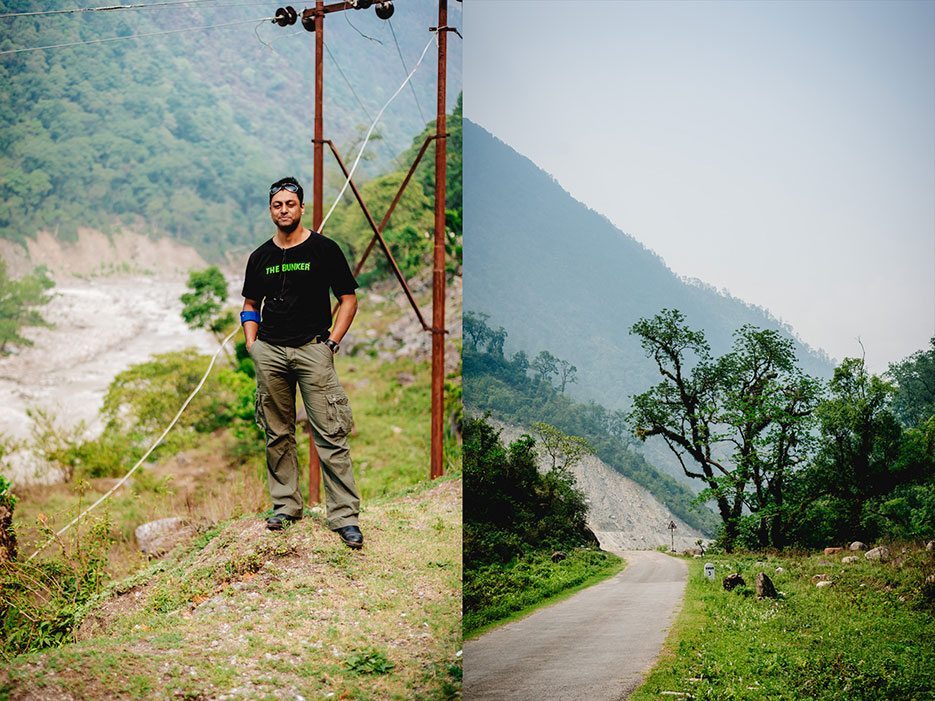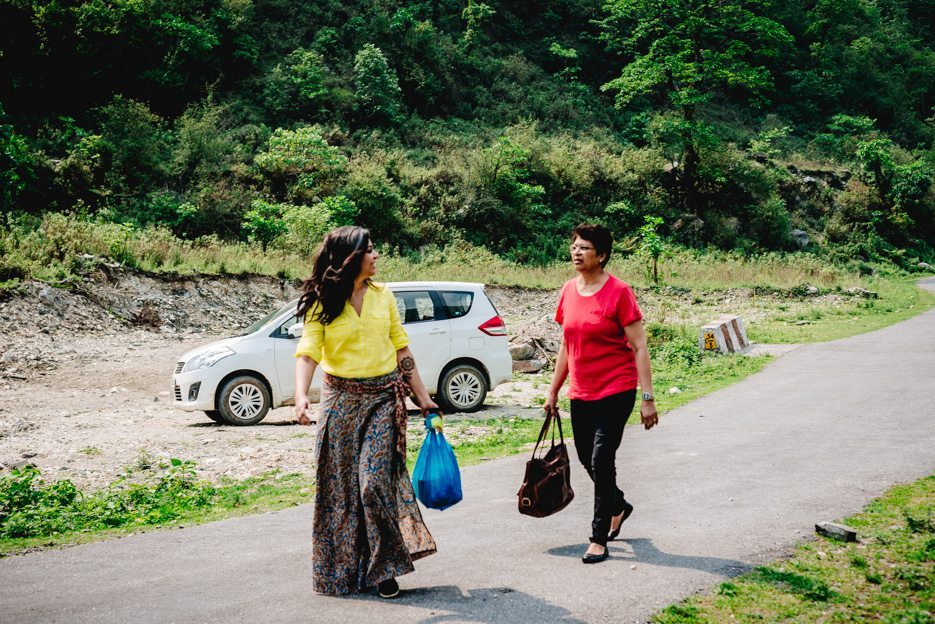 And now we stop for lunch at a spot we saw off the road that led right down to the river. We still hadn't gone right down to the river and if we didn't do it even once, it wouldn't be much of a trip now would it? The route we took for our return journey from Dharchula to New Delhi was different from the one we took on our way to the hills. On the former, the road had been terrible where it had existed and there had been more traffic than anticipated.
We were told there was another route via Almora, which was slightly longer but the road was better and there was less traffic. The only disadvantage, we were told was that the road was a lot more winding. Our pit stop for night one was going to be a place called Munshiyari, which doesn't have any army unlike Banbasa but has an ITBP guest house.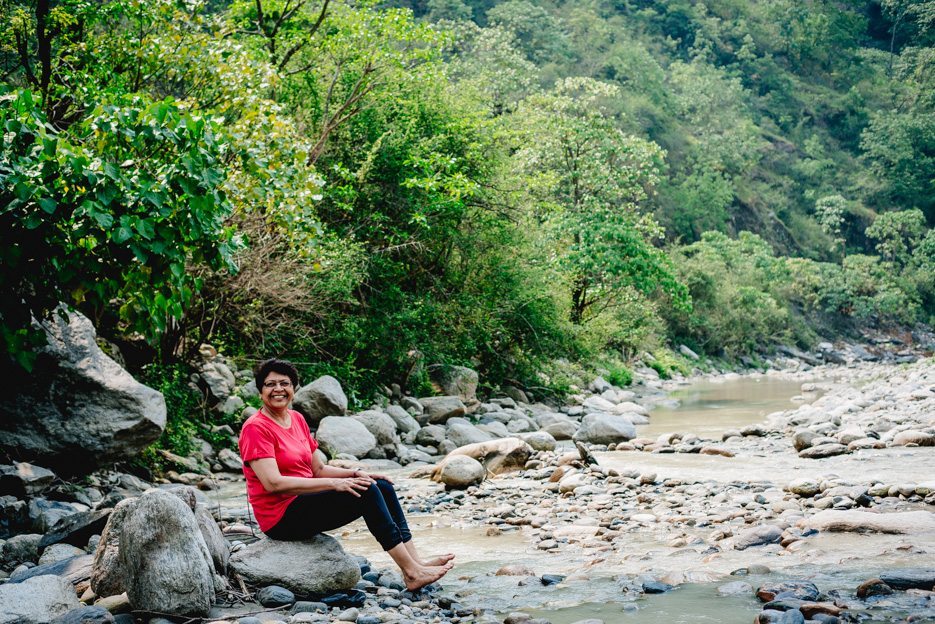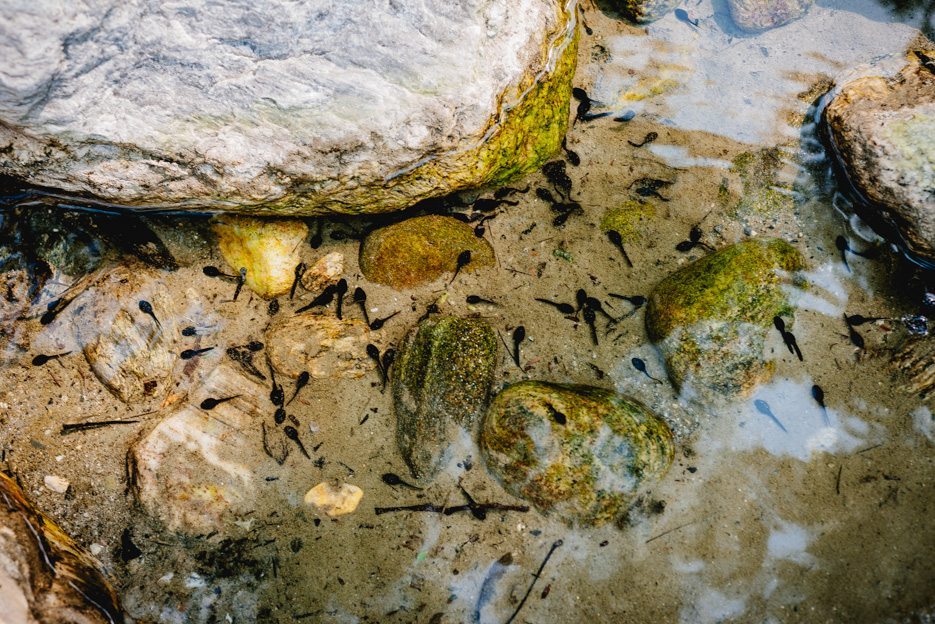 Tadpoles above.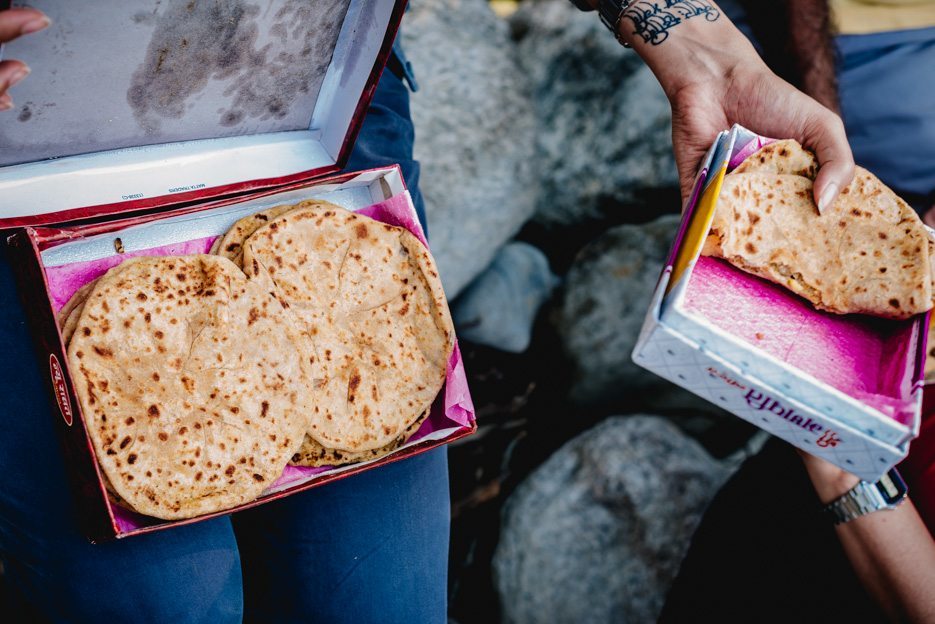 Aloo ka paranthas with onions and pickle. Perfect lunch.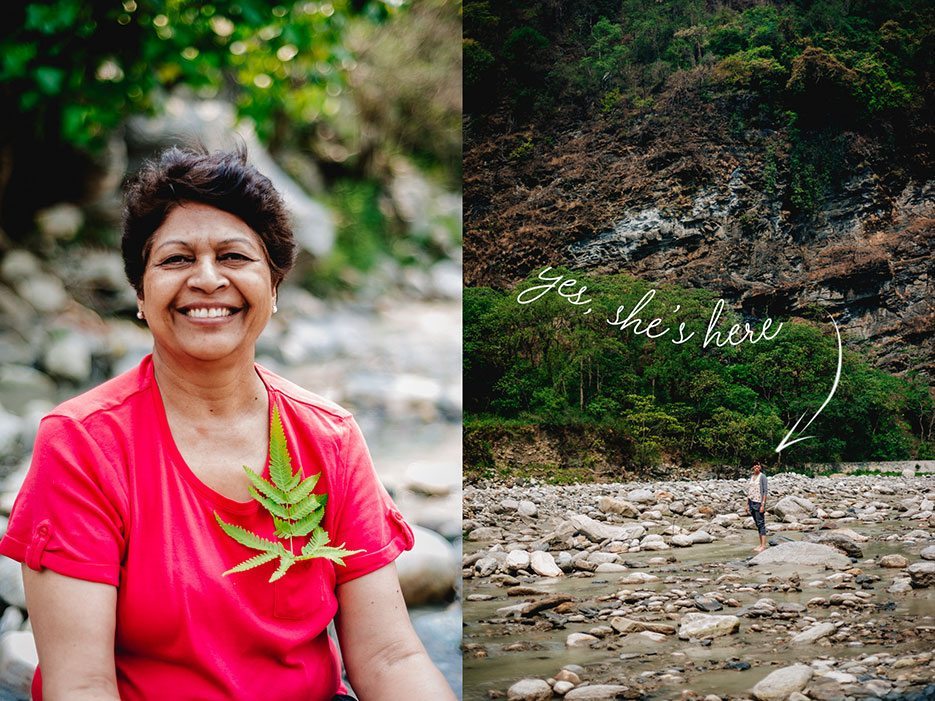 The girls spent some time dipping their toes in the water. I think my feet froze.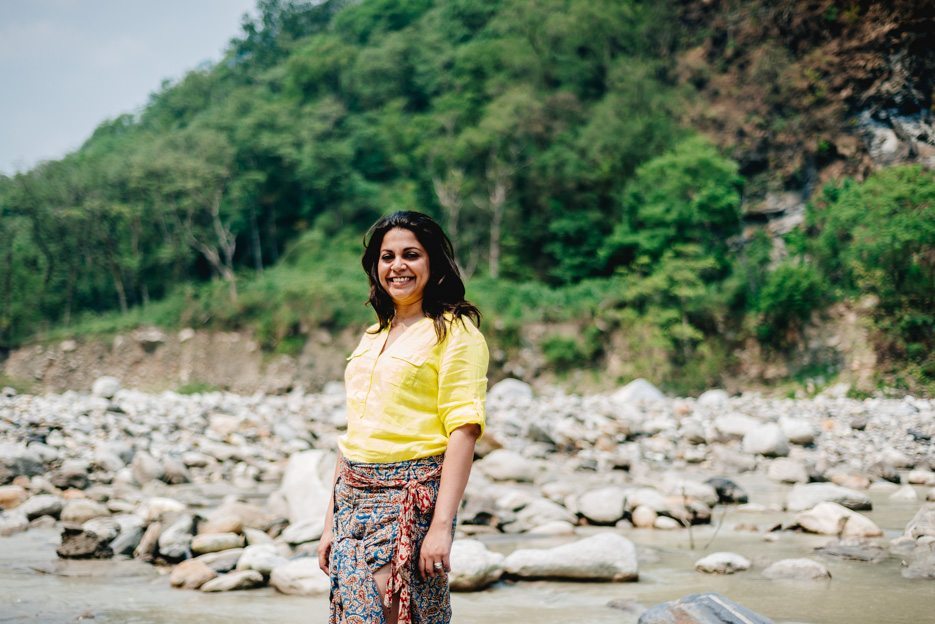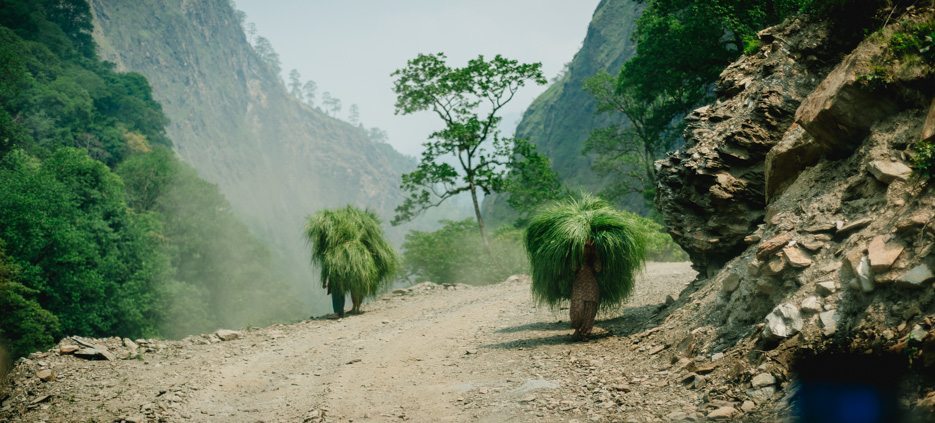 Grass ladies above and Aman manoeuvring his Pajero through a very fresh landslide.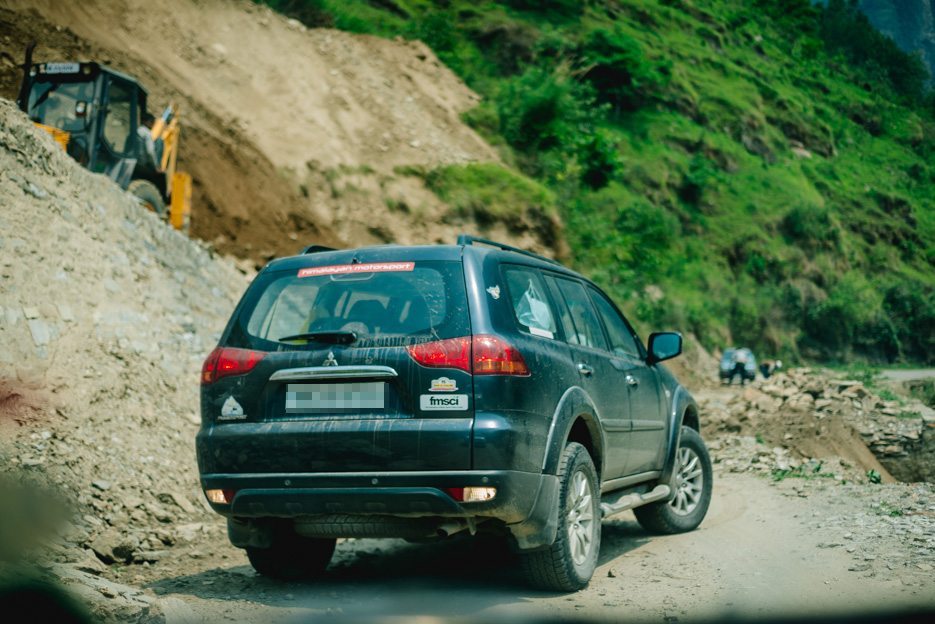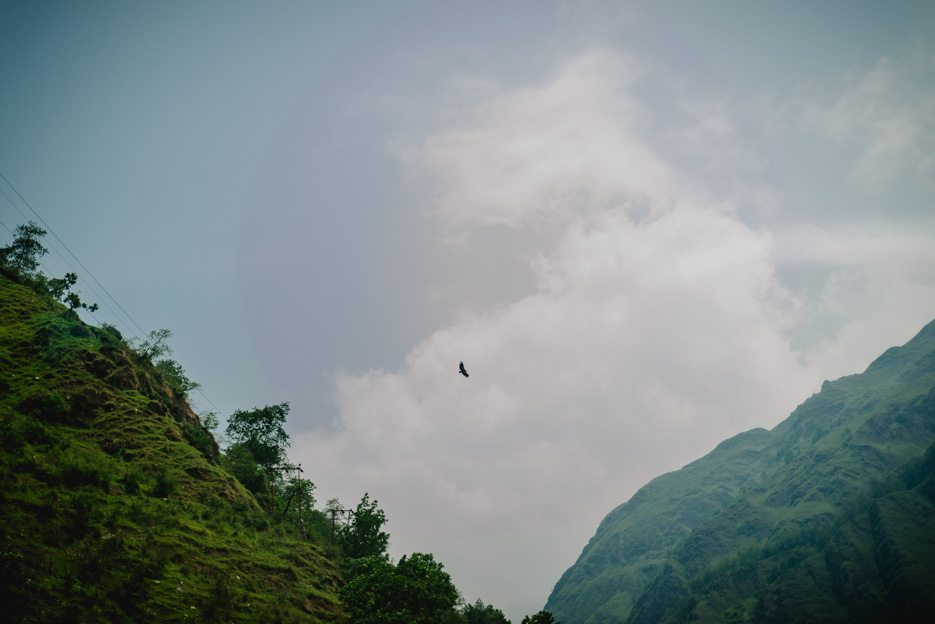 We reached the Vishranti guest house at Munshiyari at about 4/5 p.m. and it was cooler than Dharchula.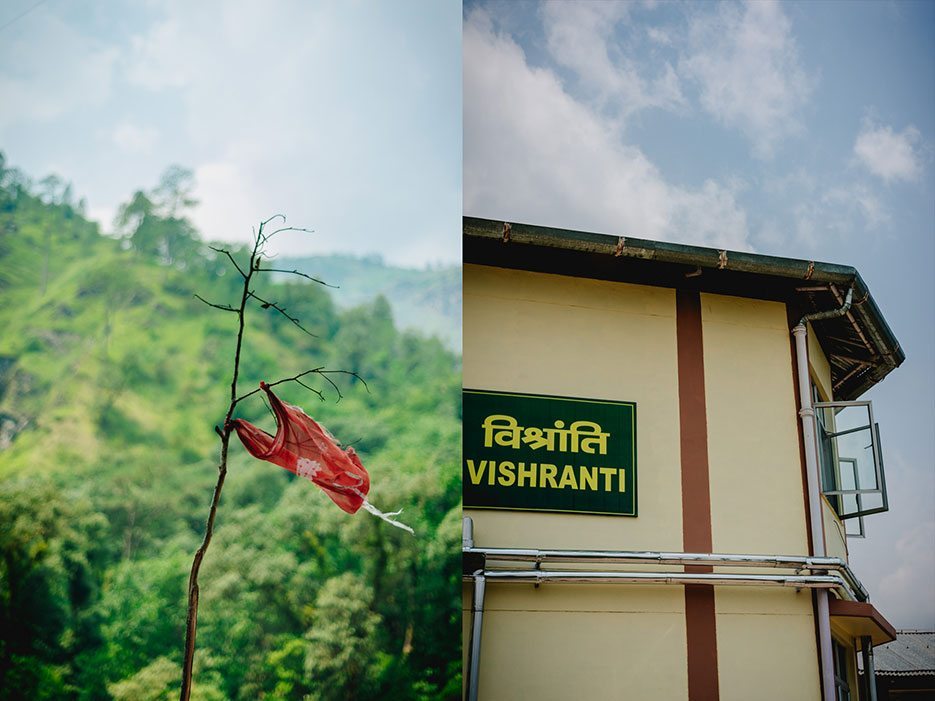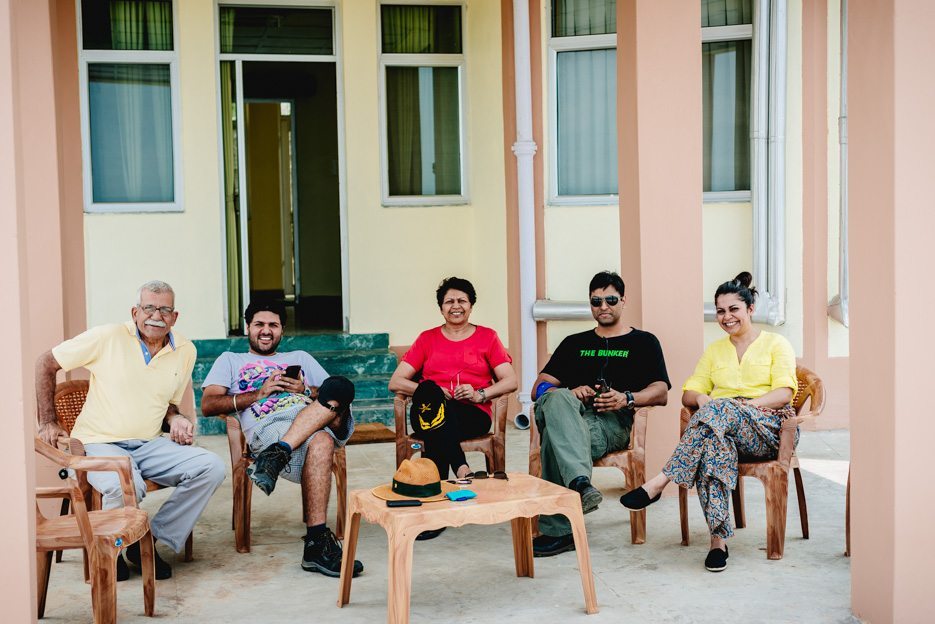 We spent some time admiring the stunning view. The Panchachuli range is supposed to be visible from the view point where we were spending the night but at least when we got there, we couldn't see anything. It was hazy and the sun was going to set soon.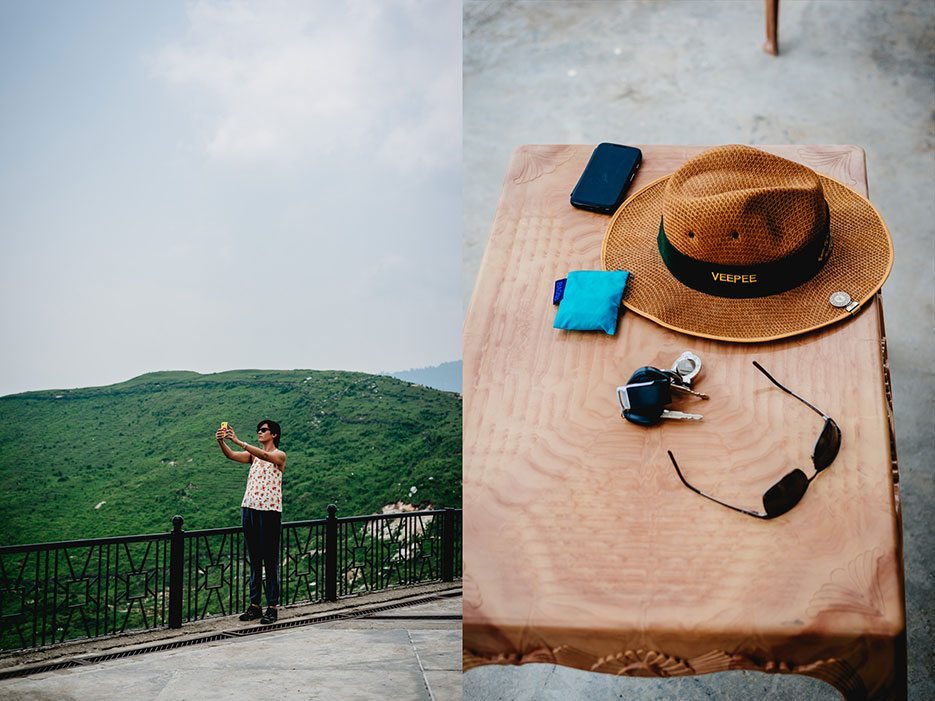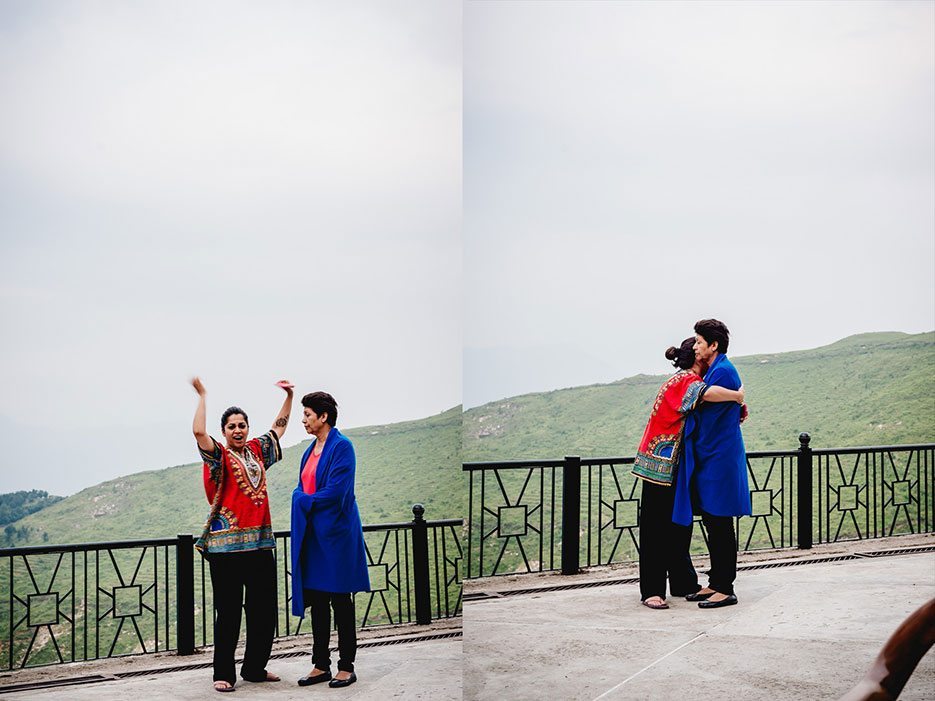 Me trying to cheer Mom up.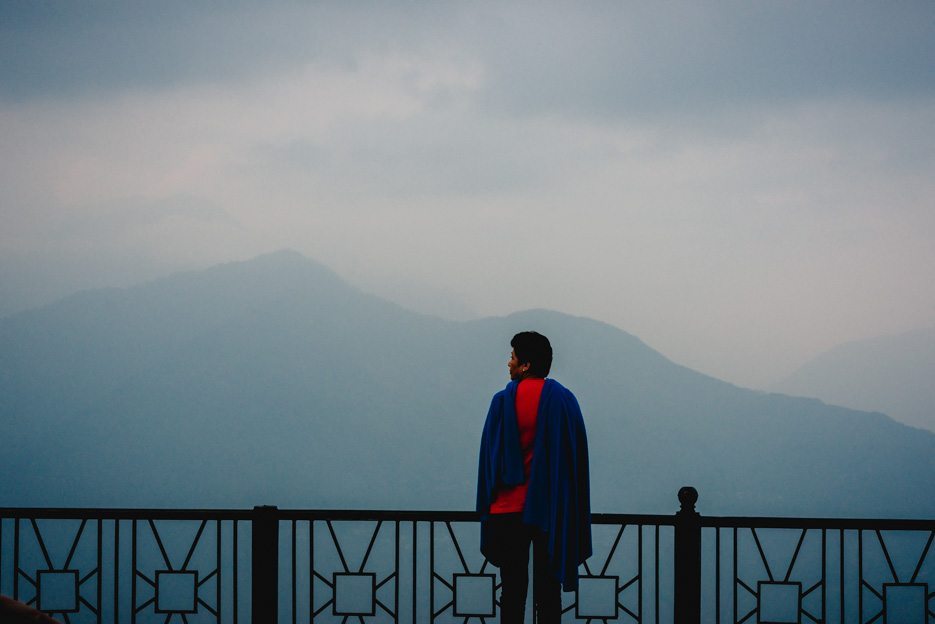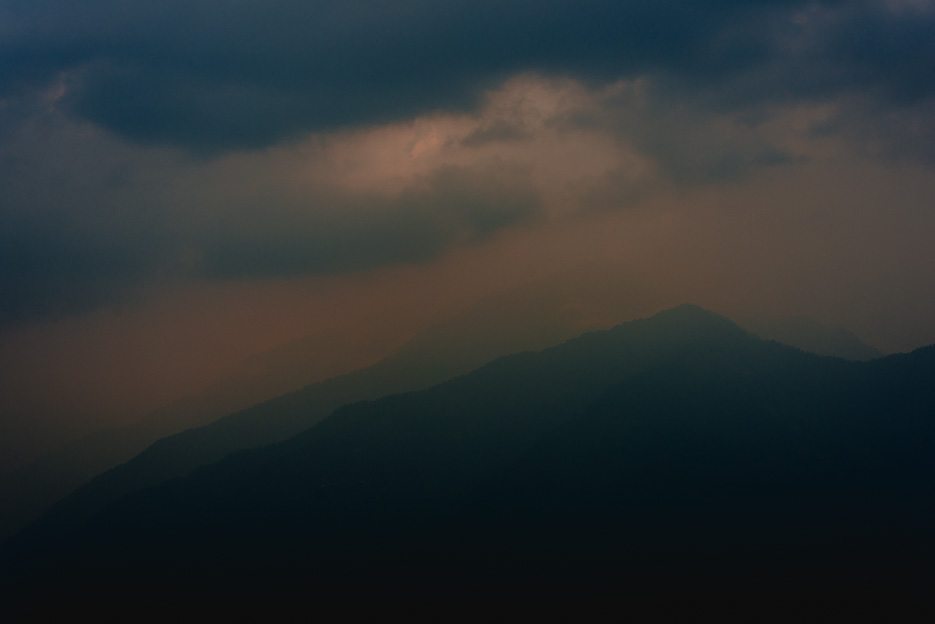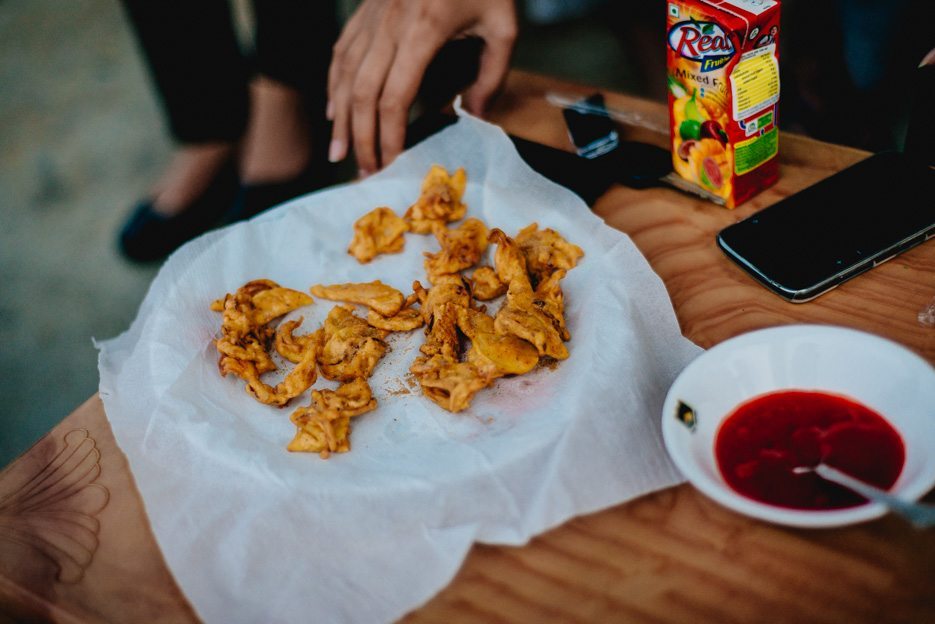 Pakoras are always welcome!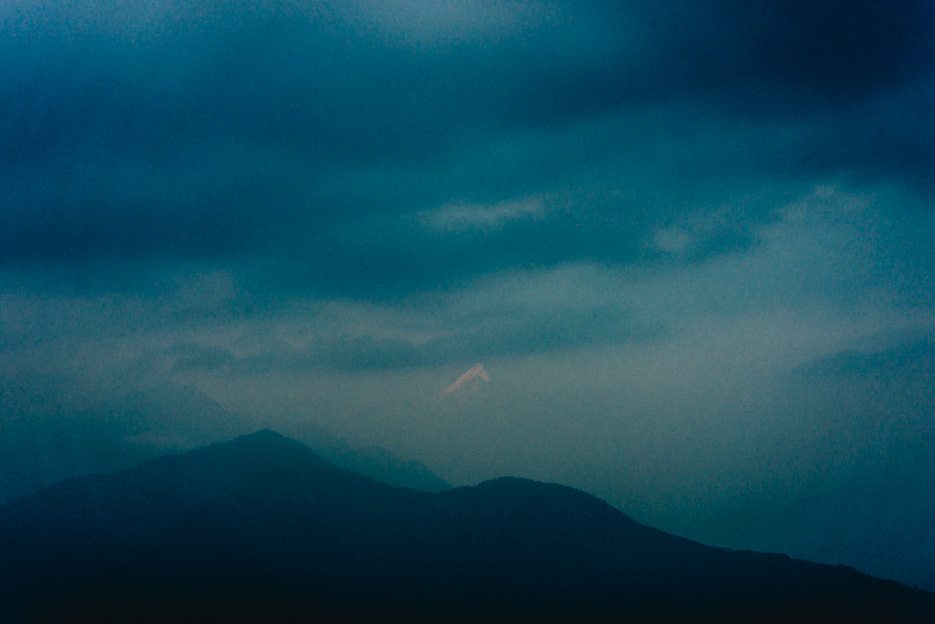 A snow-capped peak peeks out from all the cloud cover and the haze above.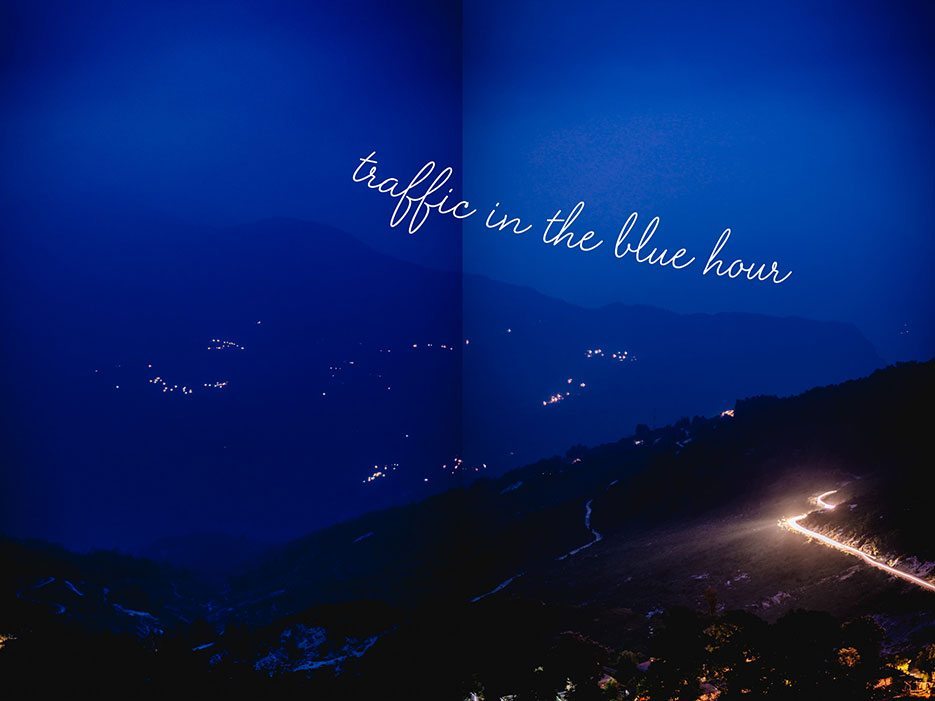 A mosquito-like insect called a Strider. The size of my hand ( palm and fingers put together ). Lots of other massive bugs were also attracted to the lights. We called it a night and retired to our rooms. Another day of driving after an early-morning departure awaited us before we reached New Delhi.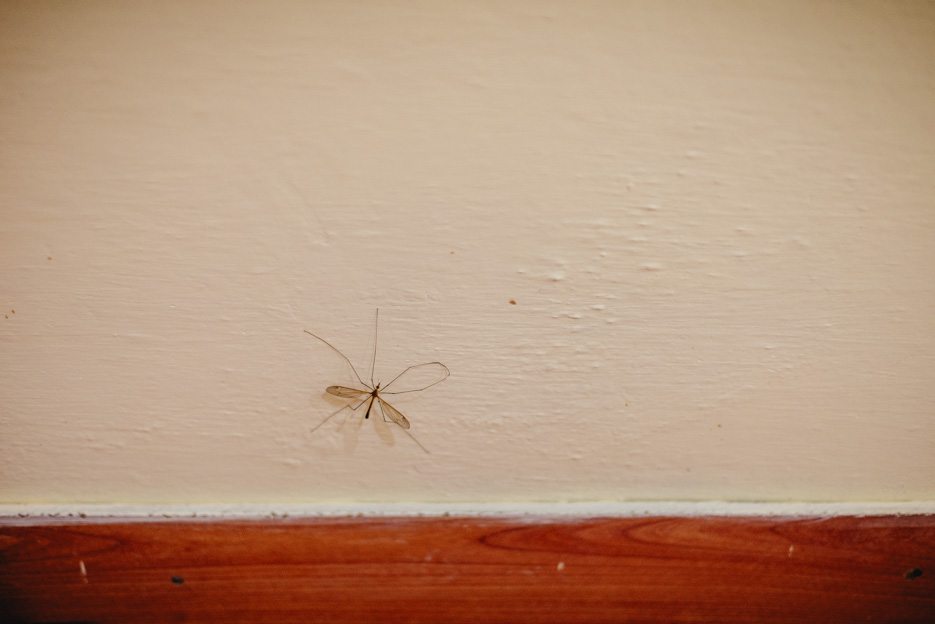 The next morning, the Sun rose from behind the Panchachuli range and that's all the glimpse we got.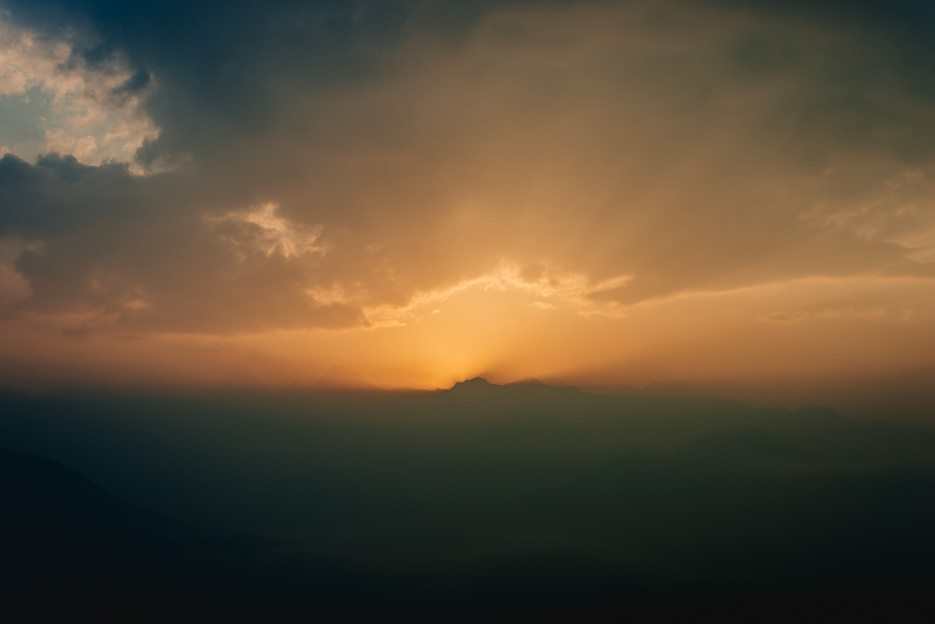 The fog soon rose from the valley and covered the Sun and whatever little was visible.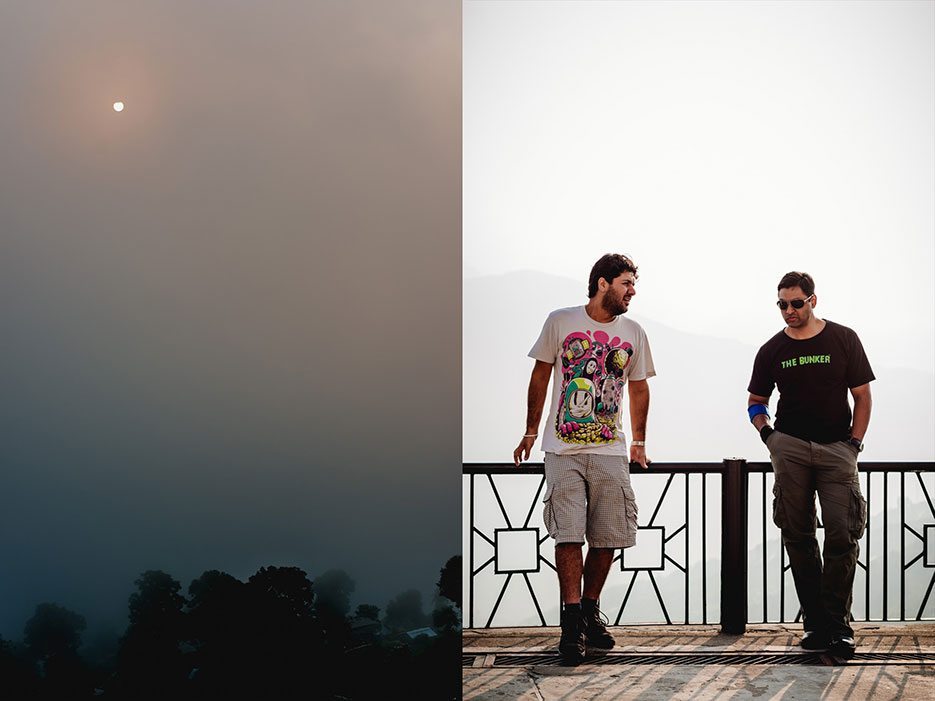 We set out on the alternate route and for many kilometers our speed was about 20 kmph due to fog. At two pit stops for pee breaks we were also attacked by leeches! Luckily the four that did stick onto legs and ankles were quickly spotted before they had done much damage.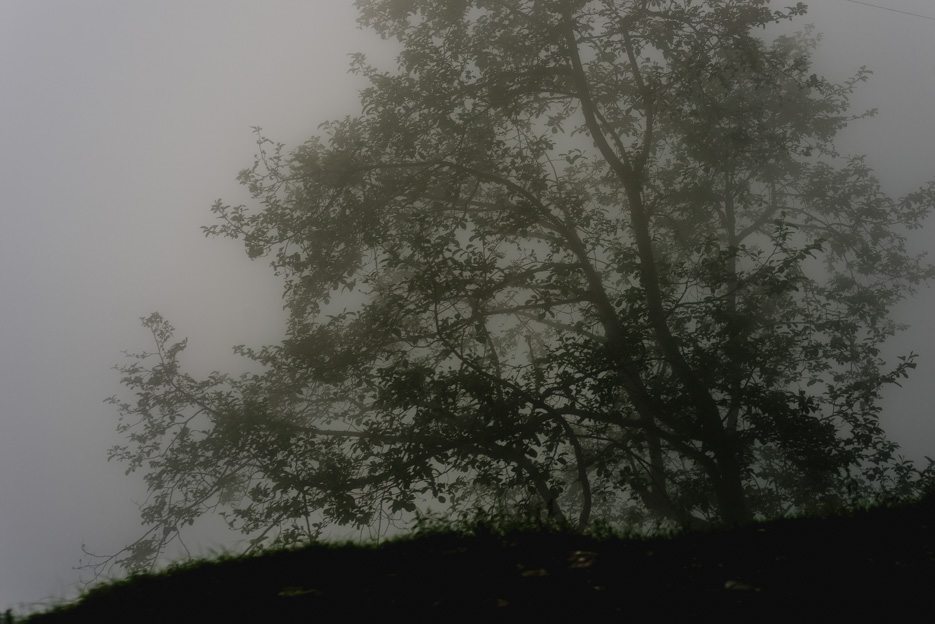 School girls walk single file below.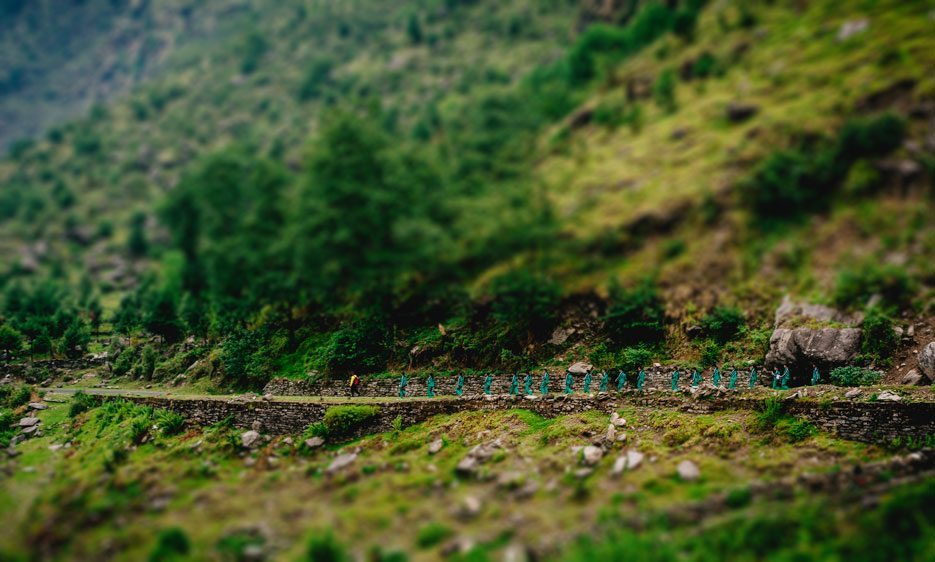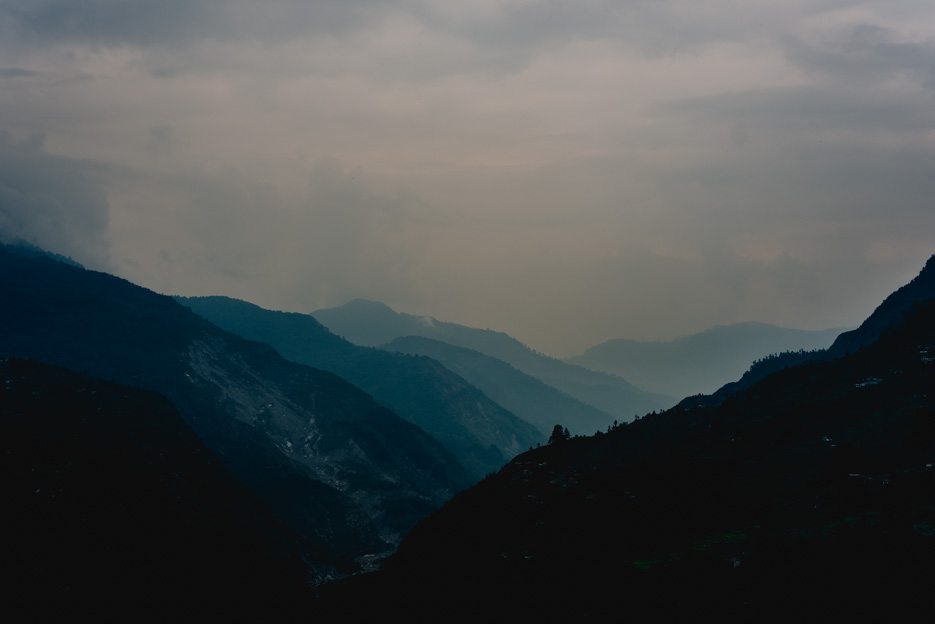 The Ertiga was having some trouble especially while ascending a slope and we took a break to check it out. The air-filter was filthy and we cleaned it out manually. The car did slightly better for the rest of the way but it was still choked and stalled a couple more times. Aman's guess was that this was due to bad diesel supply in the hills. We'd stopped to fill gas only at one fuel station and that was probably the culprit. The Pajero had not re-fuelled there and reported no trouble.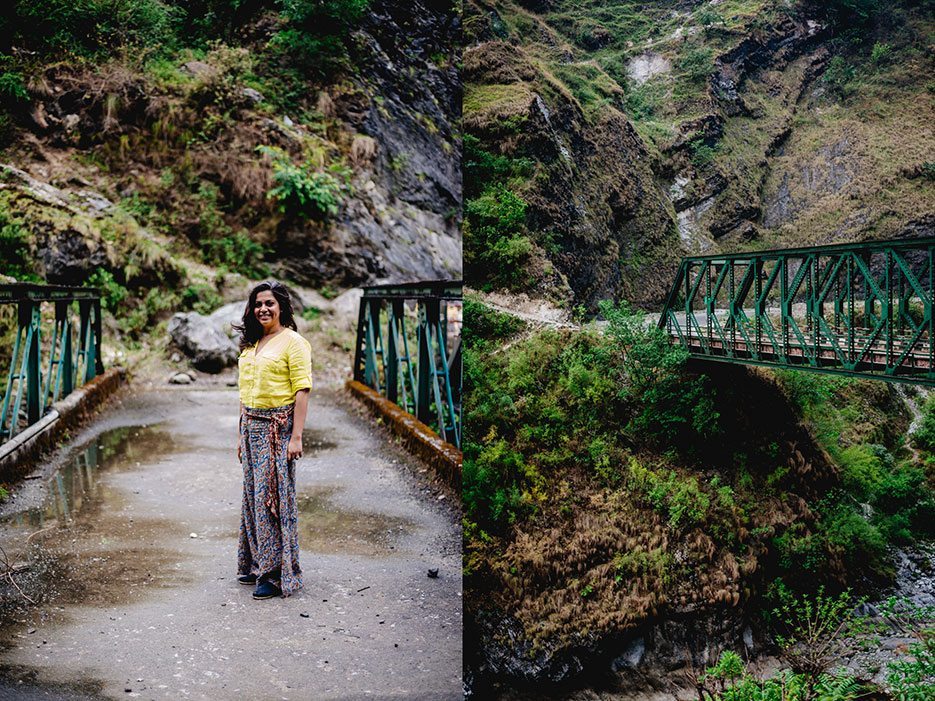 We stopped fro a tea break at the next town. Below, a man sells local fruit called "Kaaphal". We bought a bagful. Most of the fruit is seed though.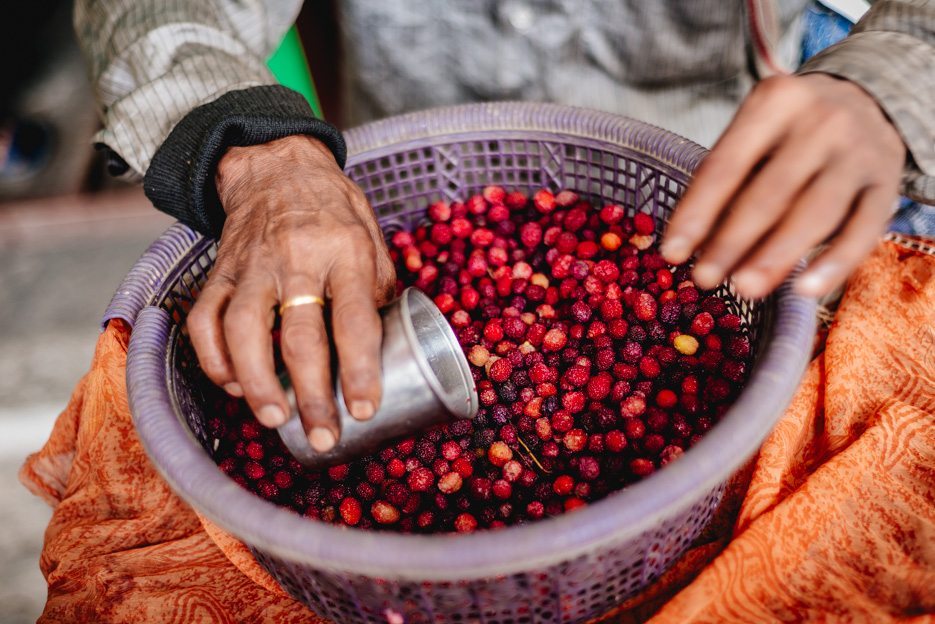 At the next town we stopped for lunch. Below, we pick from the limited menu. They didn't have any of the Kumaoni fare that all of us would have preferred, so we settled for things like Maggi with eggs and local chowmein etc.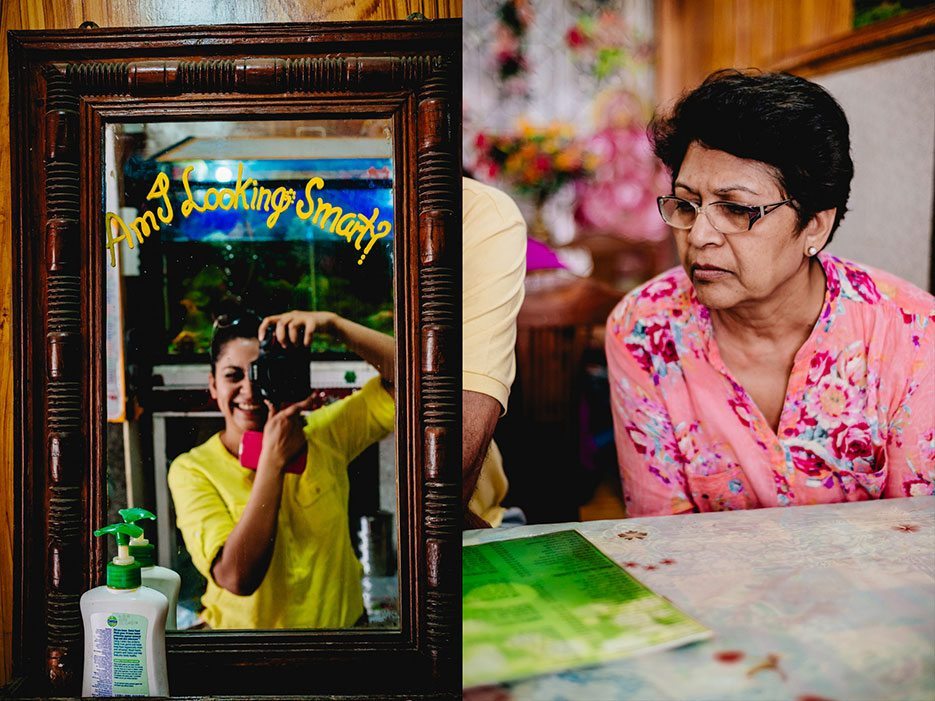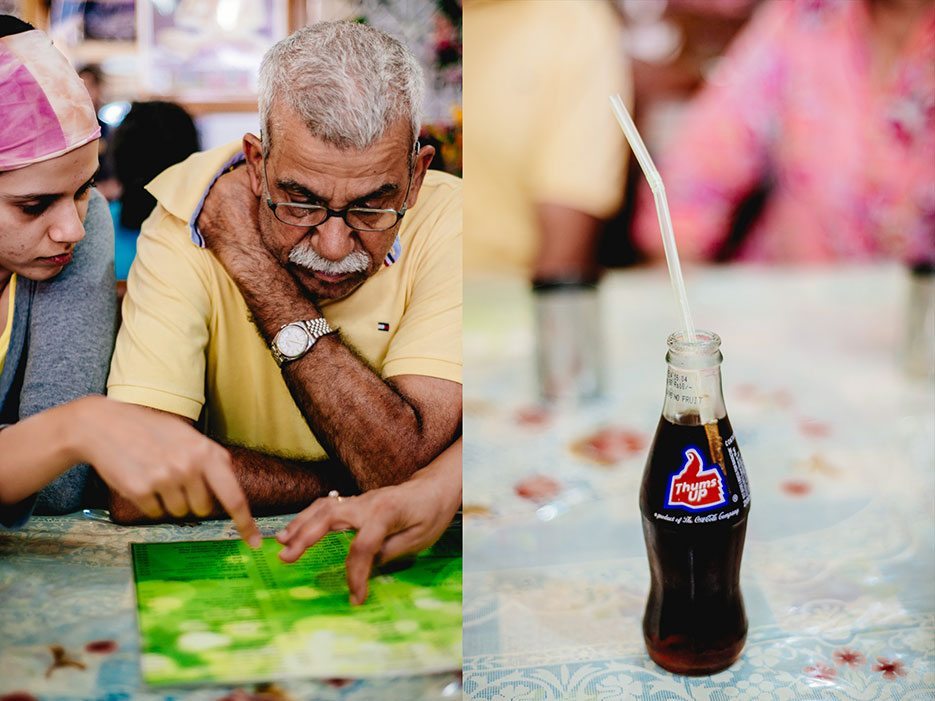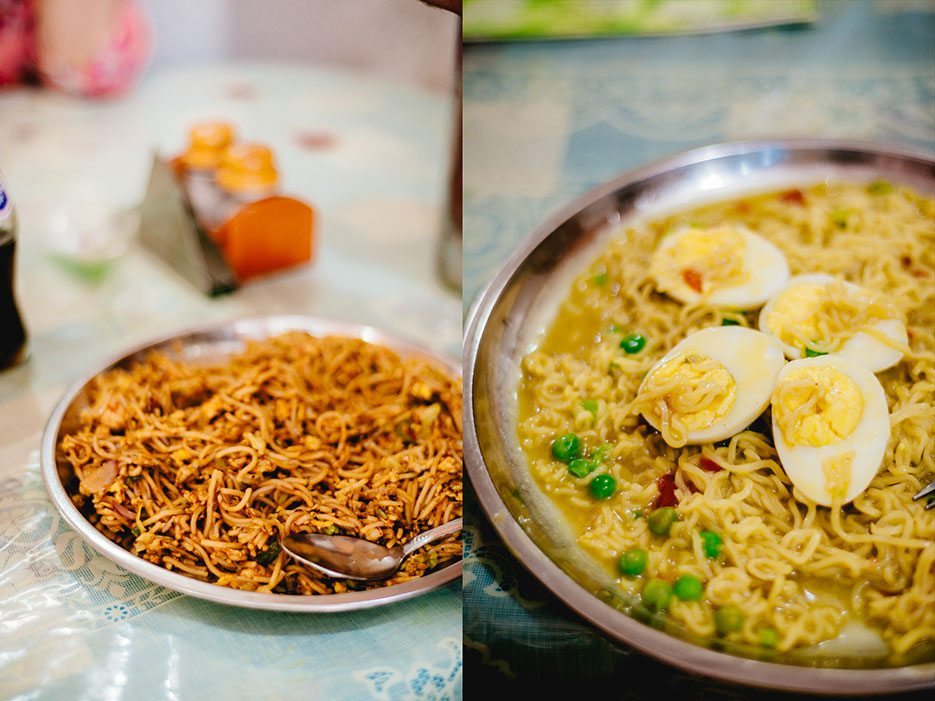 Lots of things happened post this meal but I have no photographs.
The Pajero's fuel dried up because in order to prevent the dirty-fuel-fate of the Ertiga, we'd put in only a few liters at the last fuel station and then hadn't found another fuel station for miles! The next fuel station we found, had no diesel supply and we were told that fuel shortage was compounding from the plains to the hills. The Ertiga had fuel and some of us decided to drive to the next town to procure at least 5-10 liters of diesel so as to make it to our destination for the night.
Luckily we were able to locate a fuel station ( at Jyolikot ) that had ample supply of diesel and till then the Pajero had managed to wrangle four liters from the fuel station that had told us they had no fuel. Oh India.
Our night halt was at a place called Kathgodam. Unfortunately, it was the worst stop-over so far. No air conditioning. No food. No tea / water / amenities whatsoever and it's an army transit point. This caught us unawares. Luckily, there's a dhaba located right across the road and they delivered awesome chicken and other food. There were no utensils either so we ate from poly bags and food boxes. Quite a night.
It then proceeded to rain cats and dogs throughout the night, which meant no power. Even the fans that were there in the rooms were hence rendered ineffective.
All of us were relieved to wake up the next morning and fuck off.
We found another massive traffic jam at Rampur – ALWAYS Rampur. But this time the Pajero's GPS jumped to our rescue and we were able to find a route from within a village to make it to the next town. Dusty roads sure but clear of traffic.
Lunch was at a Sagar Ratna somewhere close to Moradabad after which we drove pretty much non-stop to Noida. Vehicle thermometers showed that the city temperature was still a scorching 46 degrees Celcius but we couldn't wait to get back to our air-conditioned rooms! Most of us were in for a rude surprise though. It was as if the power cuts had followed us back home and there have been massive power cuts in NCR all of the remaining summer. There was one that led to protests on the streets somewhere between Gurgaon and Delhi as well.
Dharchula and Munsiyari were just a memory. Hopefully I will not forget to revisit the blog stories from time to time.
This wraps up all photographs and blog stories from the Dharchula vacation. All stories from this journey to and from Dharchula here.
More #EyesForTravel stories on Naina.co.
#EyesForIndia stories on Naina.co
Updates from Naina.co on Facebook | Twitter | Instagram | Pinterest | Buy a Print from the Naina.co Store