( All images are clickable for viewing in larger sizes. )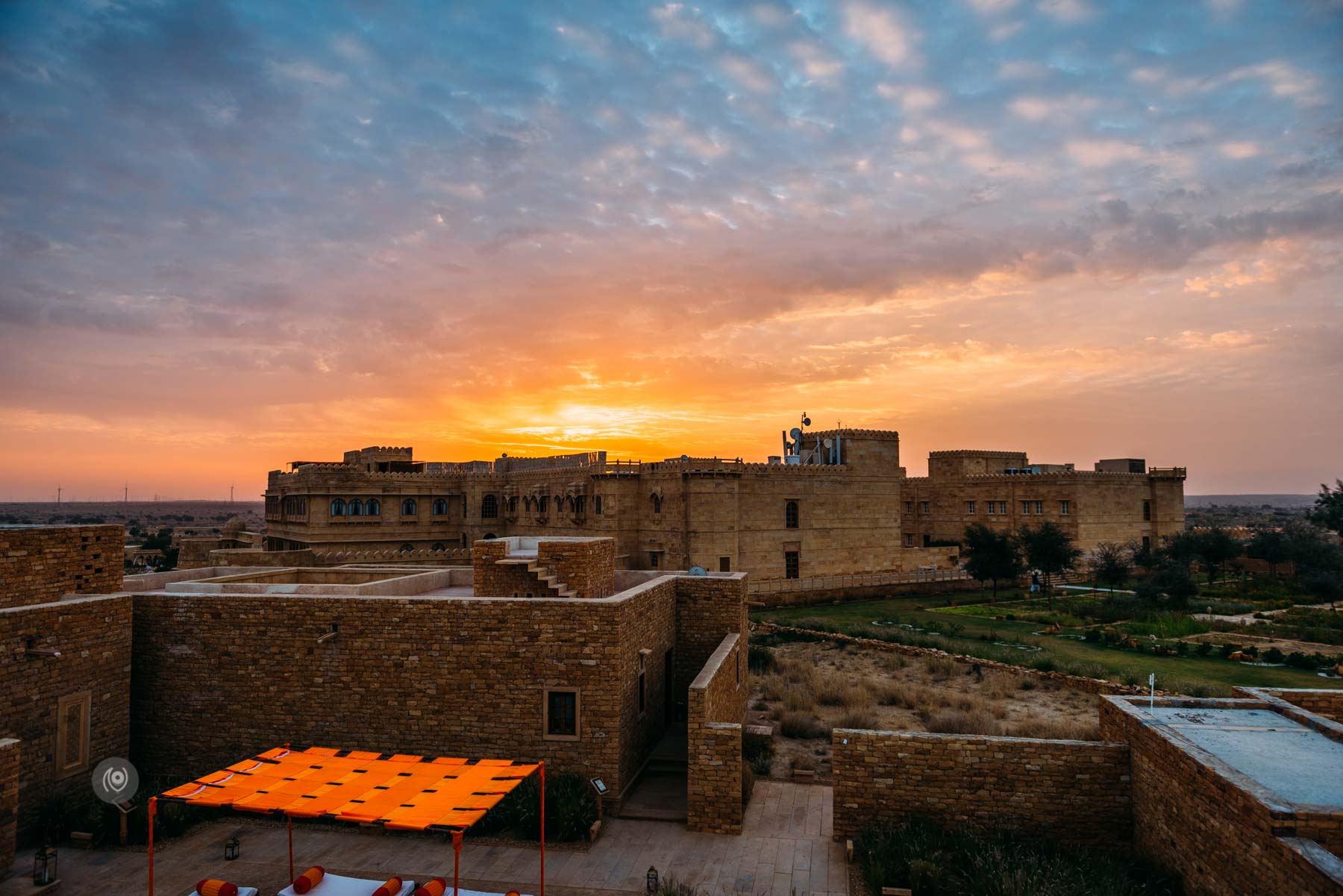 As much as Suryagarh was the epitome of luxury and luxurious experiences, Narendra Bhawan in Bikaner was the epitome of art deco, kitsch and just a whole load of fun! While Suryagarh was far away from Jaisalmer city, Narendra Bhawan is conveniently located within Bikaner. You're driving down some wide roads and suddenly, there it is! Experience at both properties are curated accordingly as well. Both cities are very different from each other, even if they're both in the state of Rajasthan.
We bade goodbye ( for now ) to Suryagarh – I didn't want to leave. And drove to Bikaner. Narendra Bhawan wasn't hard to find and what a welcome Karan had prepared for us! Prior to meeting Karan ( who is the President of the groups that Suryagarh and Narendra Bhawan fall under ), I had never considered just how much work went into setting up a hospitality property. But then, I'd never been to a hospitality property where there was SO MUCH attention to detail anyway.
I mean, I thought was a decent story-teller but one day with Karan – while I watched him work – and I knew I'd met a MASTER of storytelling. Long way to go Naina!
So, on Day Six of our #EyesForRajasthan trip, we found ourselves being welcome – very warmly – at Narandra Bhawan in Bikaner. The property originally belonged to Narendra Singhji, who was the last reigning Maharaja of Bikaner. It was his home and has now been converted into a wonderfully cute hotel.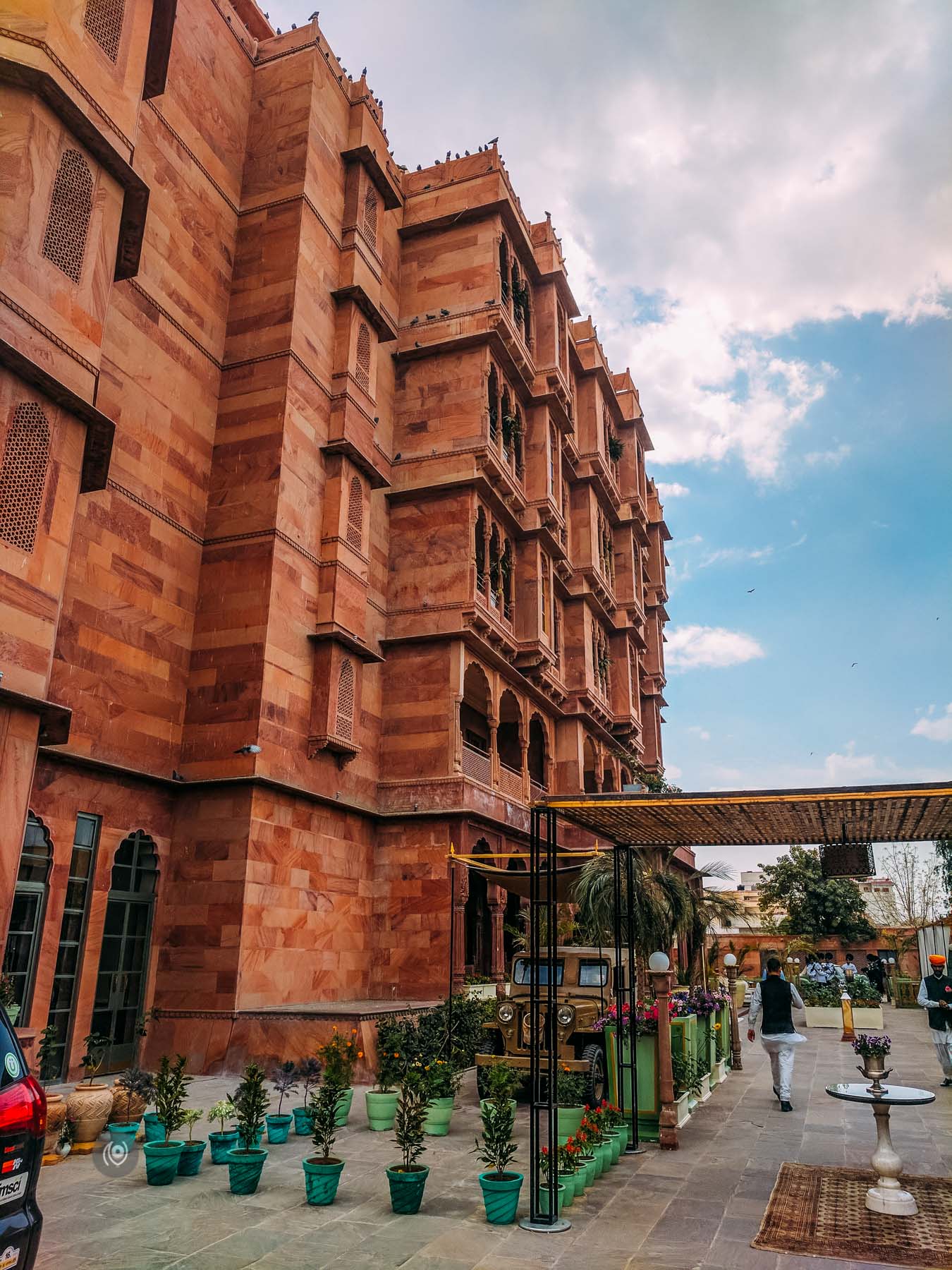 The hotel had way too many interesting details and it would only be fair to keep some from you, dear reader, so that you can go see for yourself! And Karan is always switching things up a little, so even if I, somehow, managed to photograph every thing, there would still be something new to see when you got there yourself. For example, Eton, the resident monster ( he's currently teething ) will be all grown up by the time I get back to Narendra Bhawan. He's such a cutie. I love that there are so many pets at both Suryagarh and Narandra Bhawan – didn't get to meet Juju the kitty cat, but I wisely left something for next time!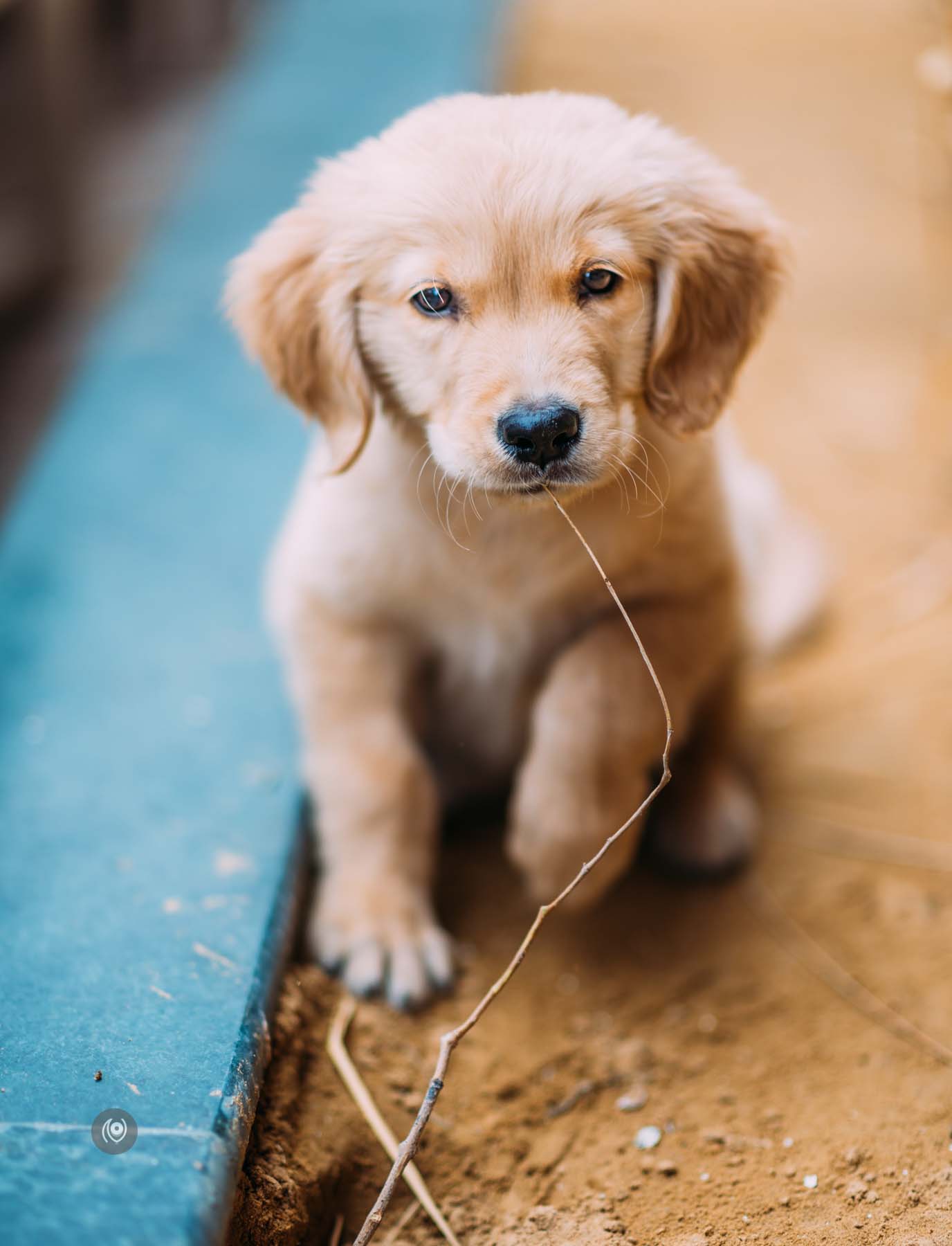 The food at Narendra Bhawan is also as different and delightful as I could've possibly imagined after reading about the property and the thought behind the design. The cafe / restaurant is called P&C ( Pearls and Chiffon ) and while the buffet serves all kinds of cuisines, our welcome lunch was delightfully "English". Apologies in advance to Sachit, I love eating my food and photographing it but I'm not one for paying attention to the details. It was DELICIOUS is all I can vouch for. Salmon, Onion / Mushroom soup and the Chicken! Melted in my mouth – I ate entire portions too. ( Remember, we were quite stuffed from our four days at Suryagarh! )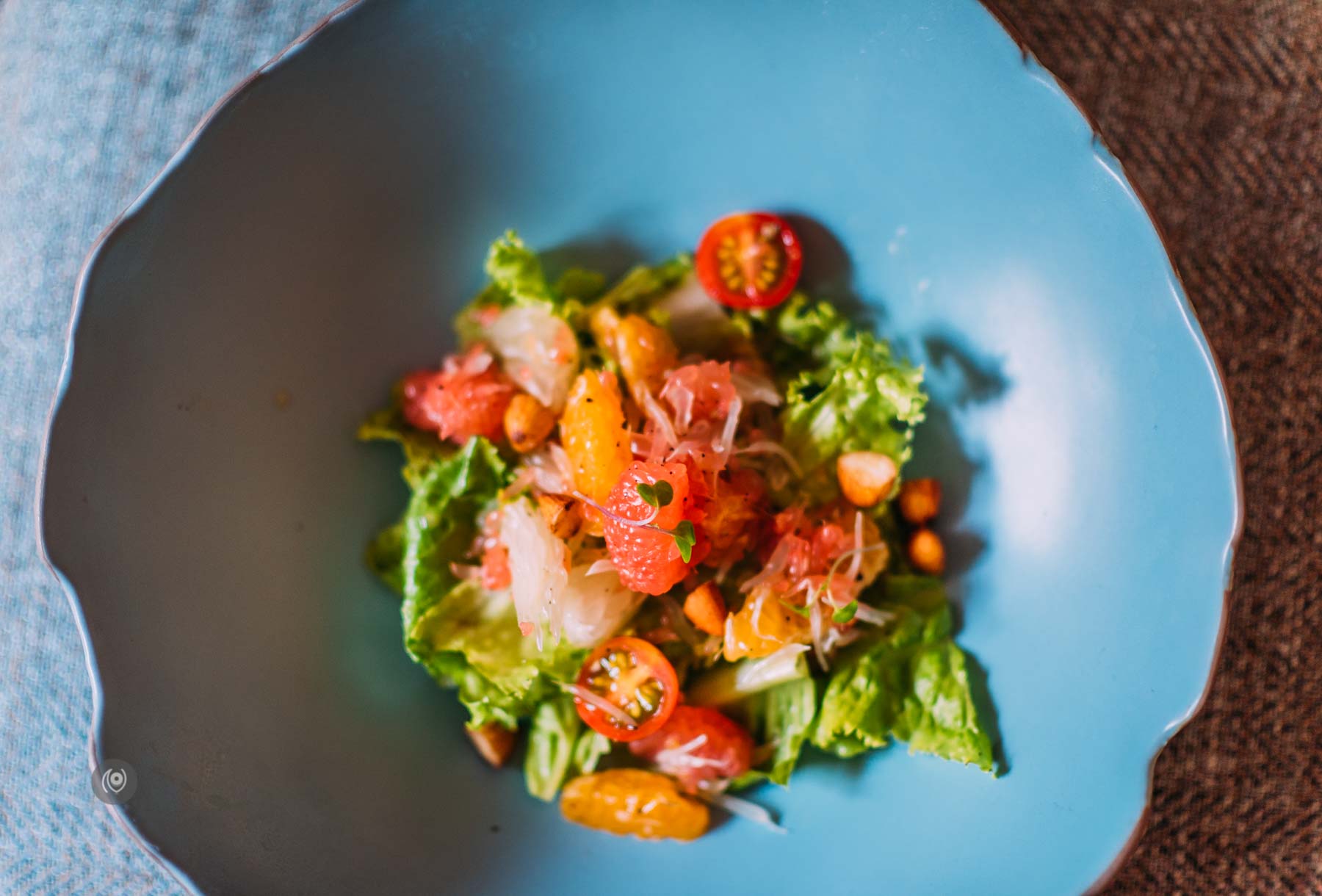 We were accommodated in the Prince's Rooms. Plush double beds, don't miss the Portugese tiles across the entire hotel, the beautifully woven rugs, mirrors, lots of closet space and wonderful Ayca Oudh bath products.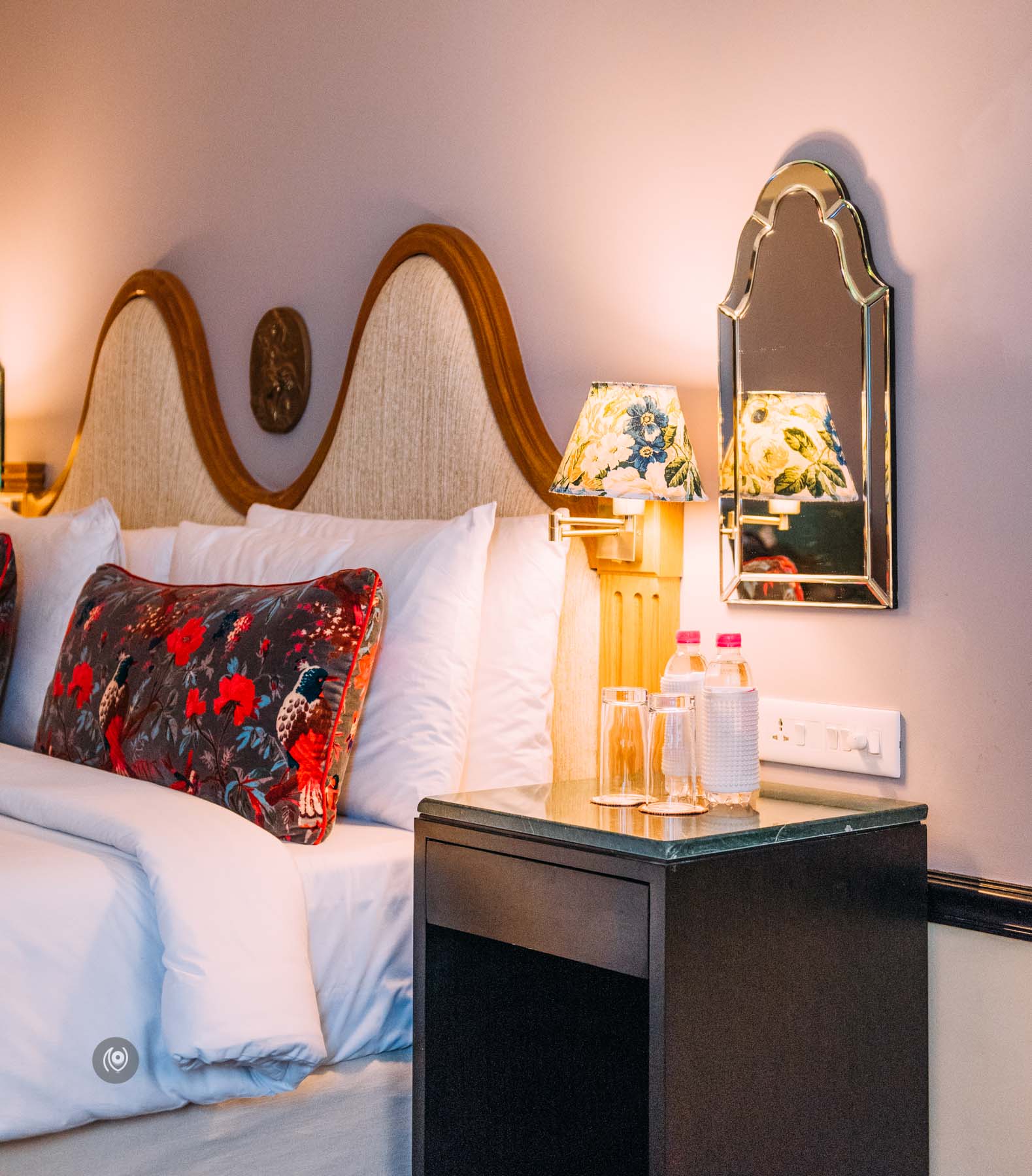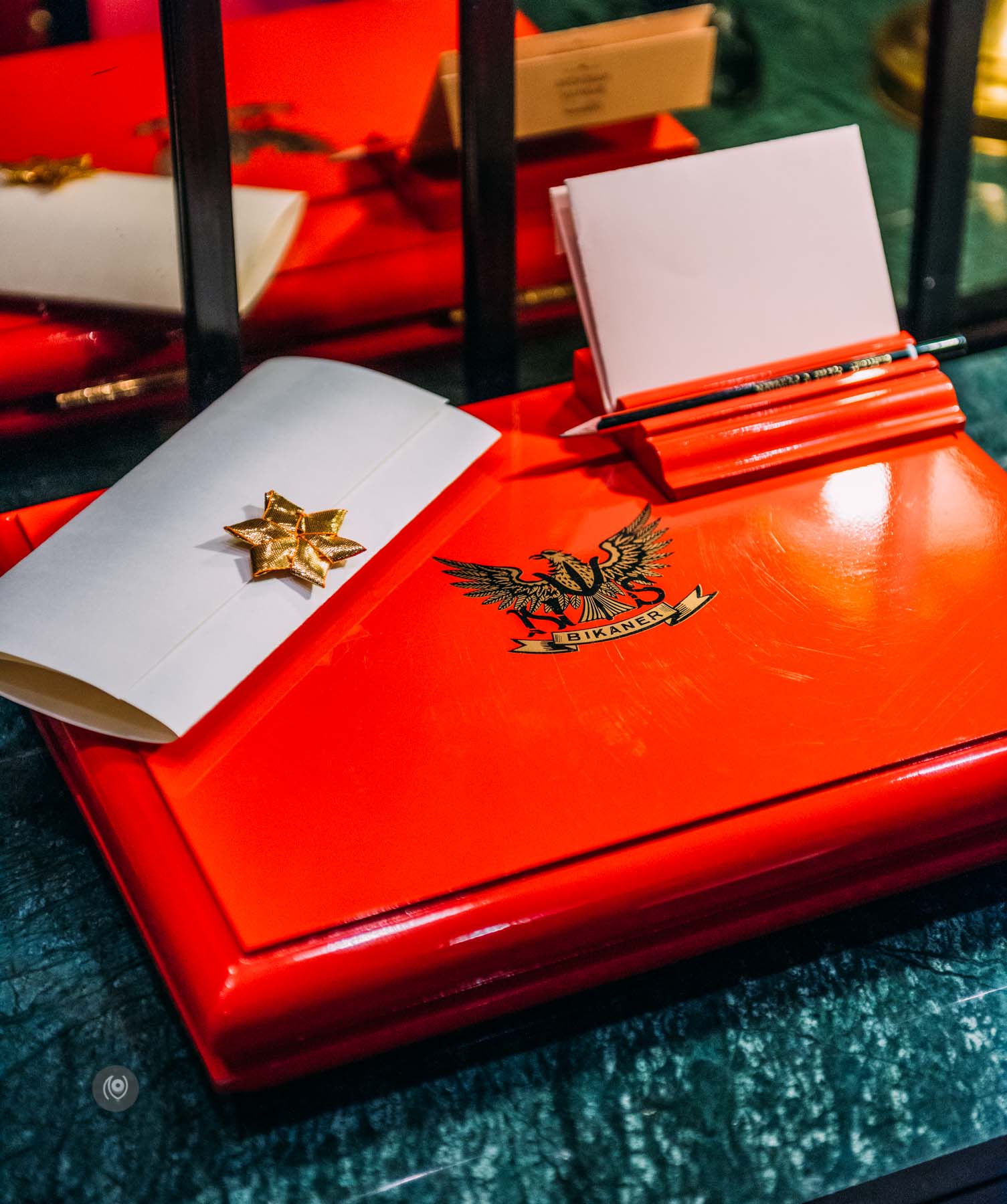 Since the hotel is within the city, while you can catch a wonderful sunset / sunrise, there's also a ton of roofs of homes you can point your camera at. I'm a voyeur in that sense – always looking for nice colours, shapes and angles.
After we'd rested for a bit, we were driven to a secluded spot on the outskirts of the city for a dinner by the lake! I'd been told it would be pitch dark and I was in the mood for relaxing anyway, so didn't carry the camera with me, which, as expected, I regret SUPREMELY. There were fires burning under ancient Banyan trees, reflected in the lake and then the clouds parted and the Moon shone and it was STUNNING.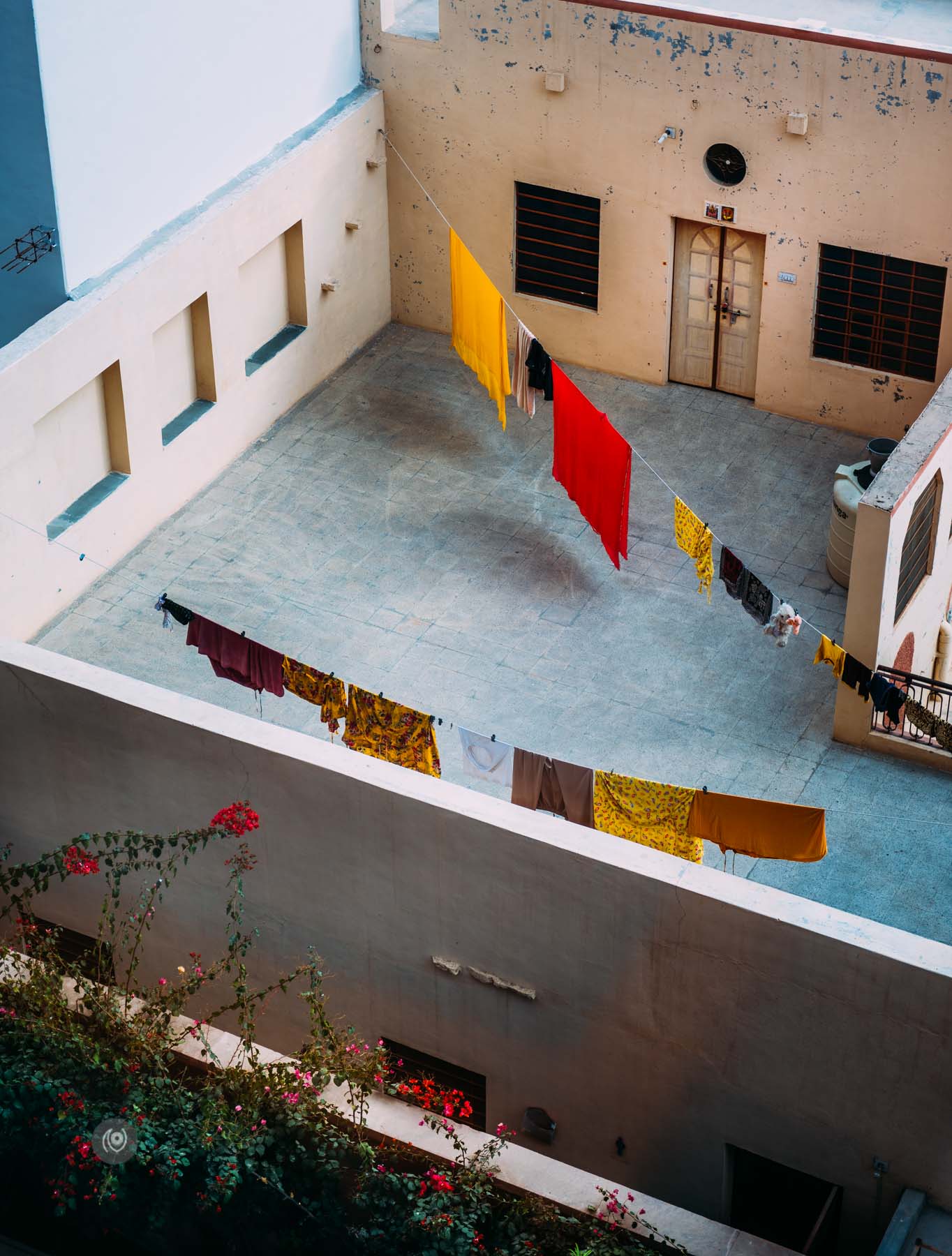 I photographed a whole lot more inside the hotel – there's an edition of #CoverUp too! Can't wait to finally get all these photo stories out and tell you more about the unreal life I sometimes get to live thanks to wonderful brands like Narendra Bhawan and marvellous people like Karan, Siddharth and Sachit. Hat-tip to the folks at PR Pundit as well, who made this wonderful experience possible!
Narendra Bhawan Bikaner : Website | Twitter | Instagram | Facebook
#EyesForRajasthan for other Rajasthan related features on Naina.co