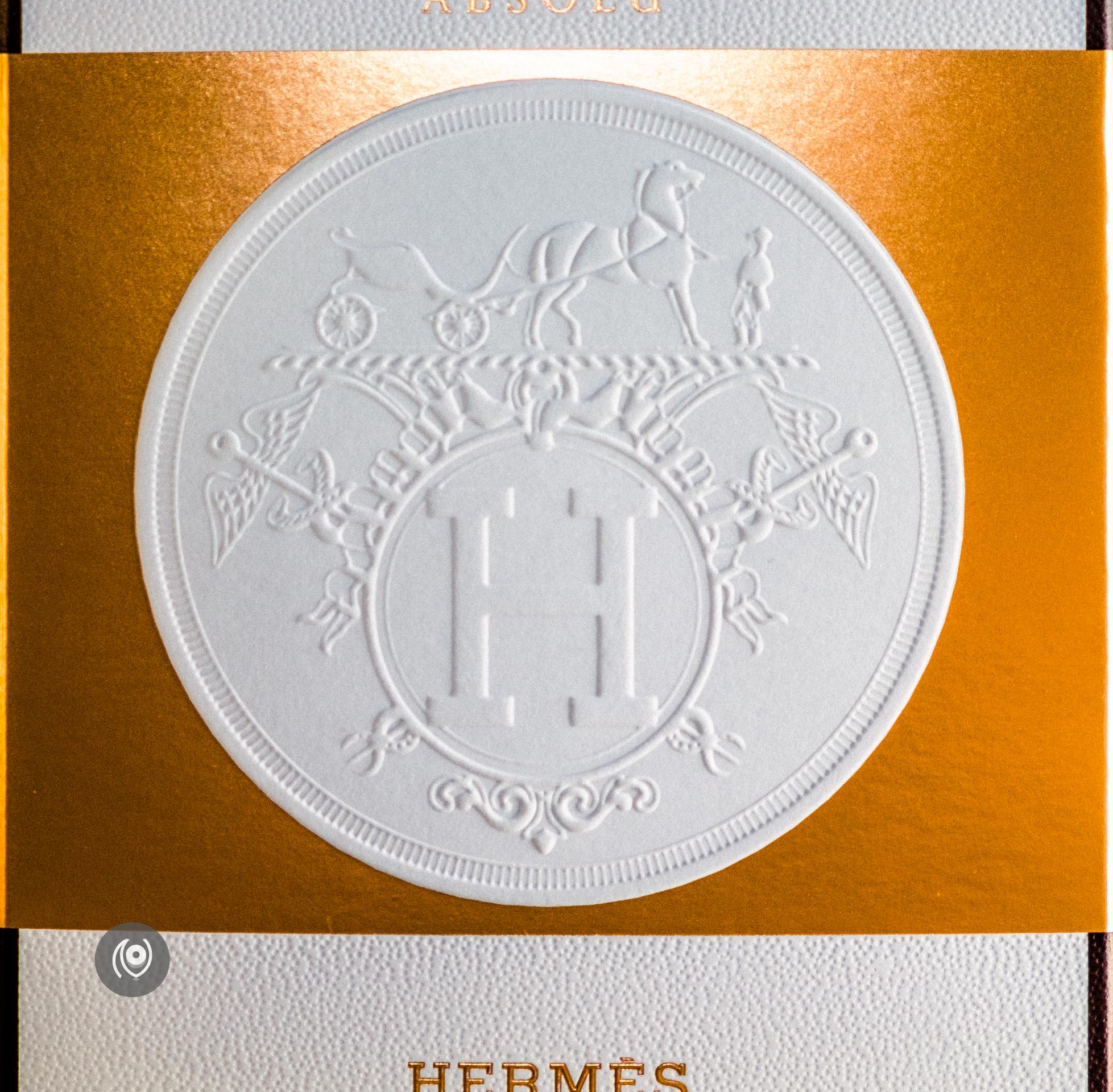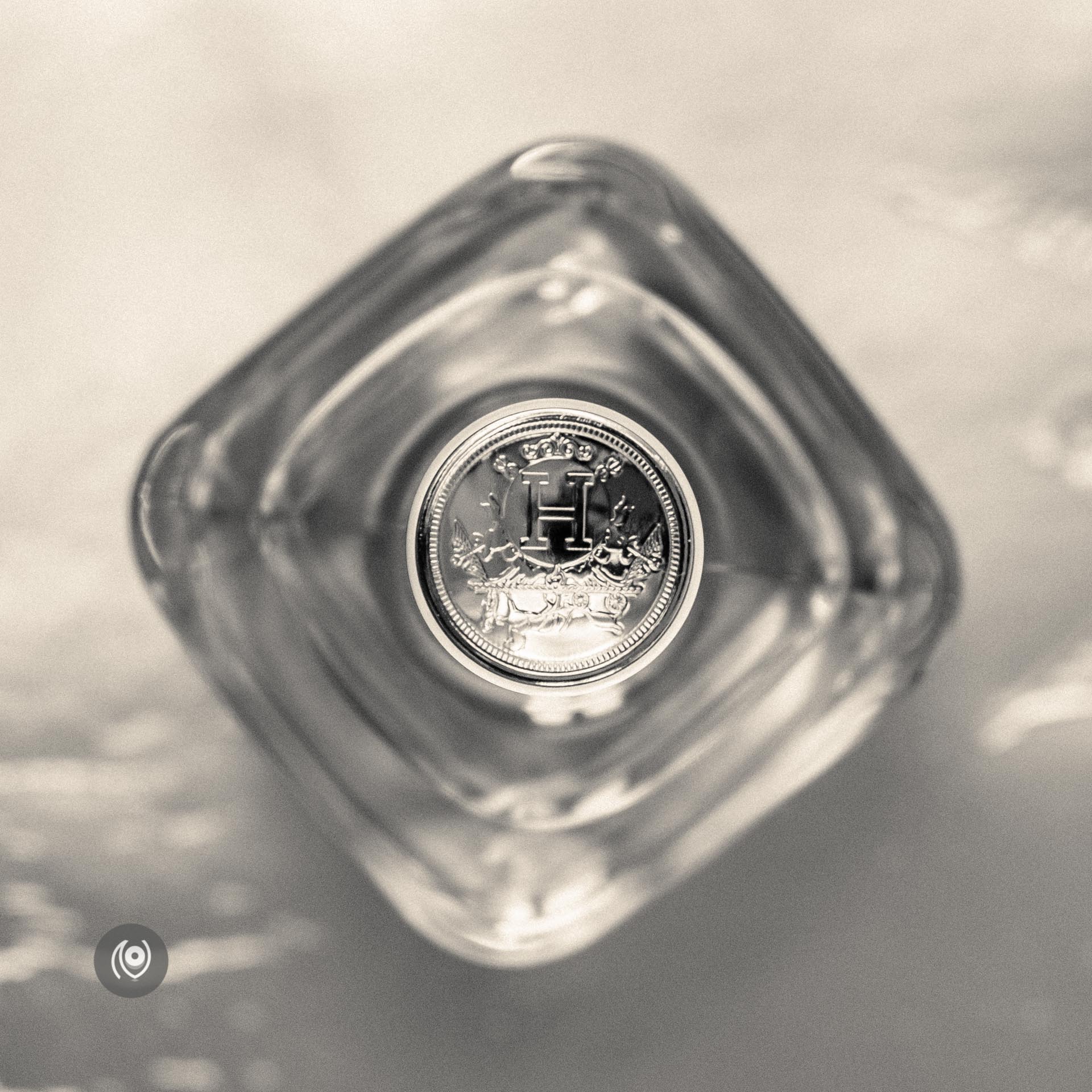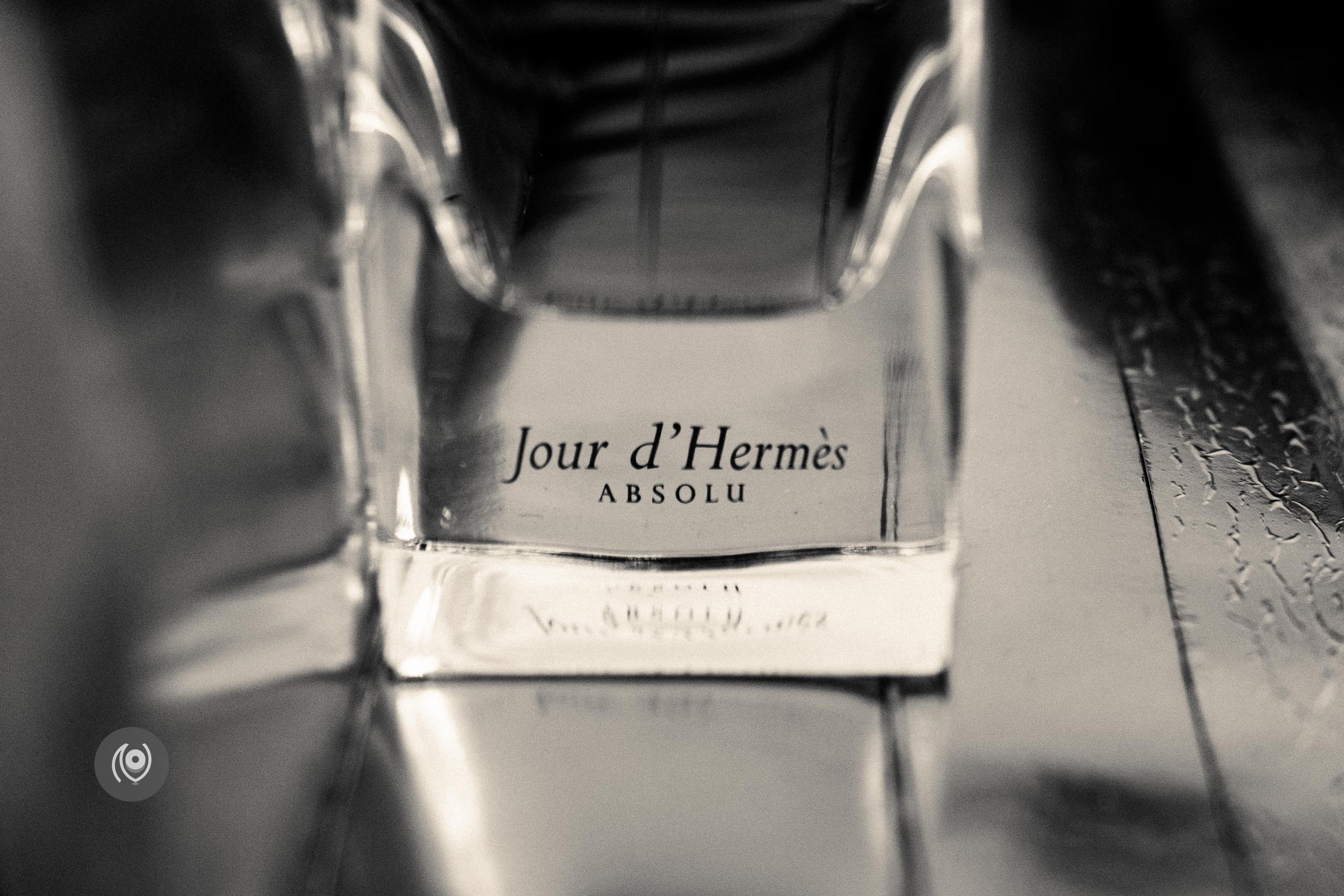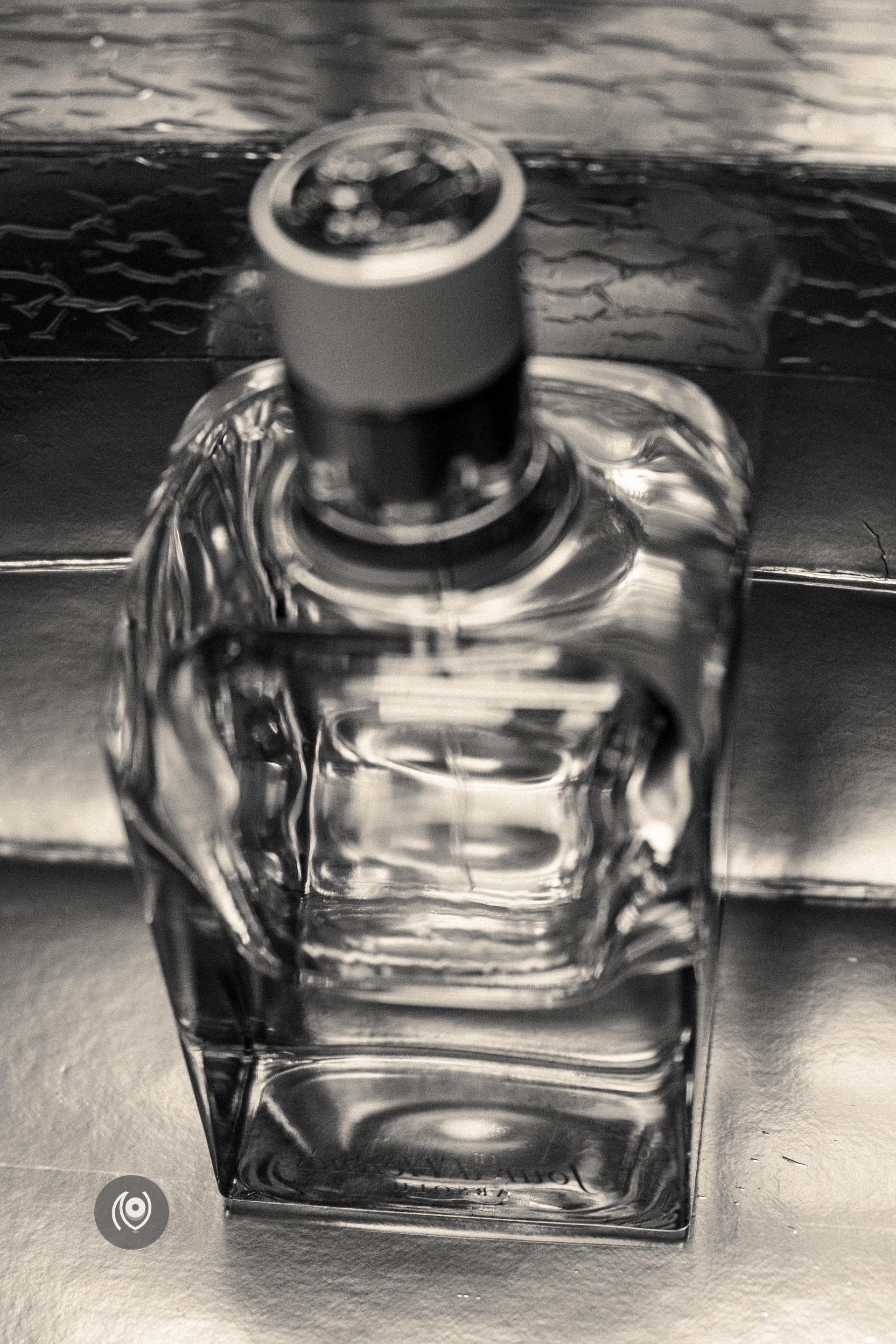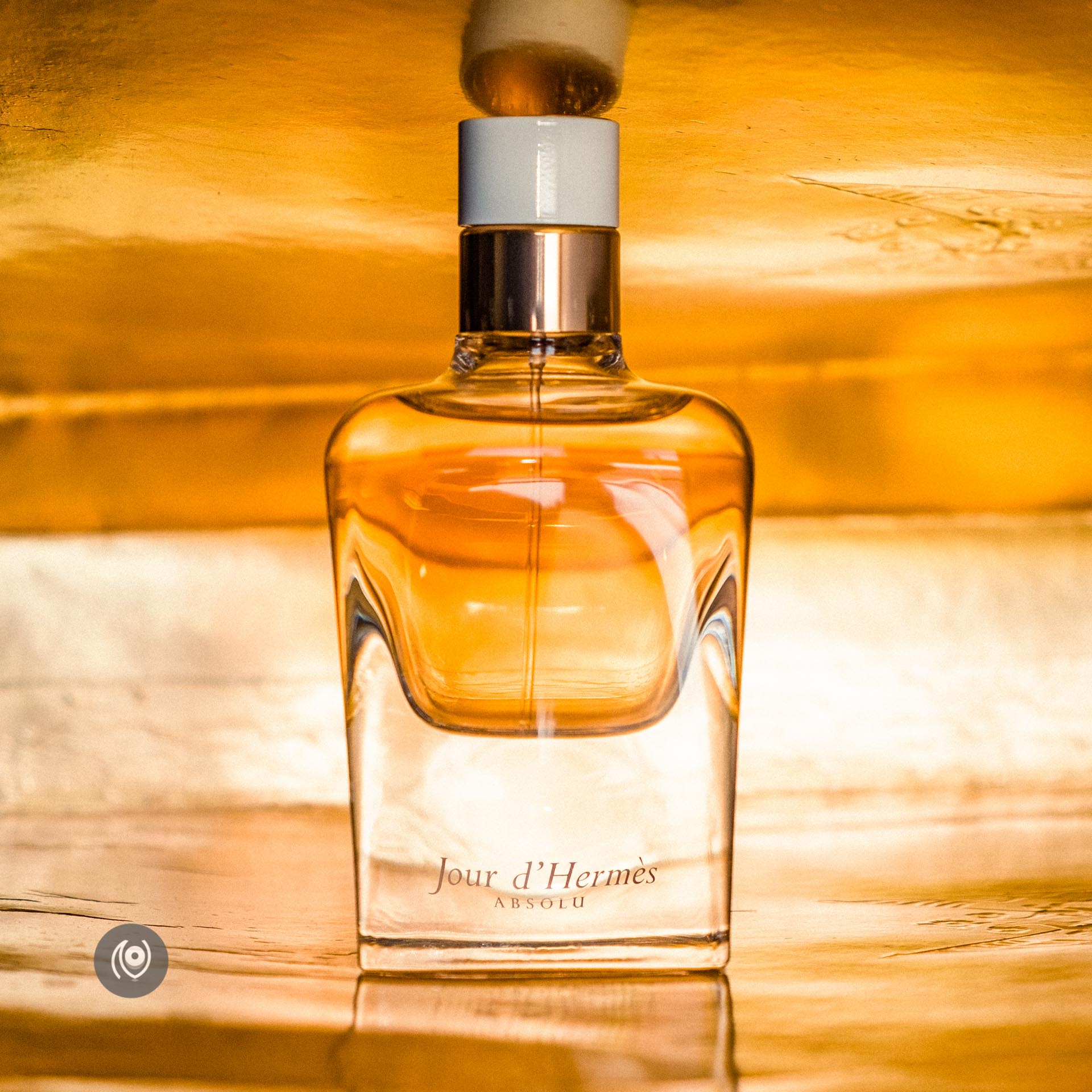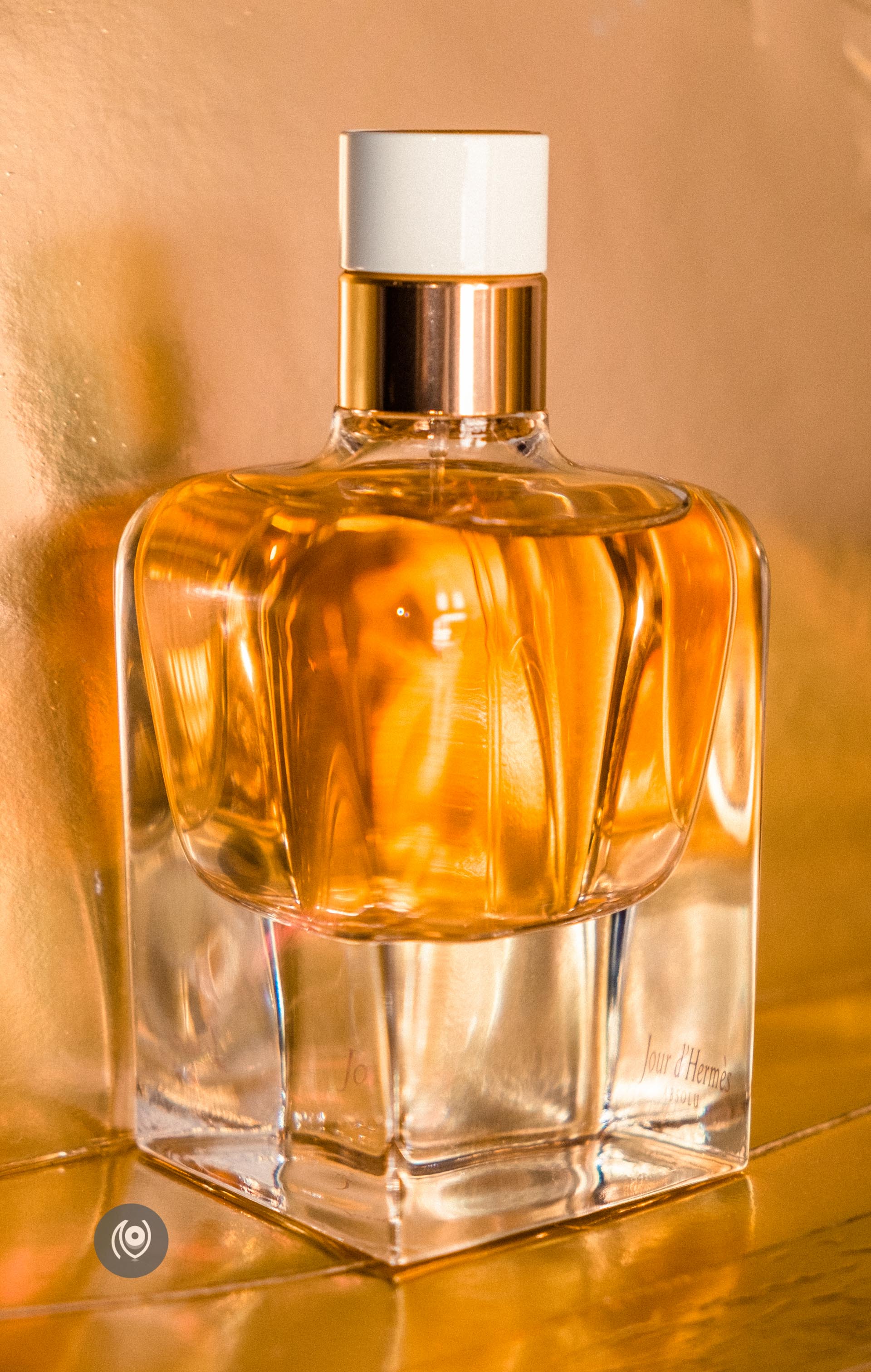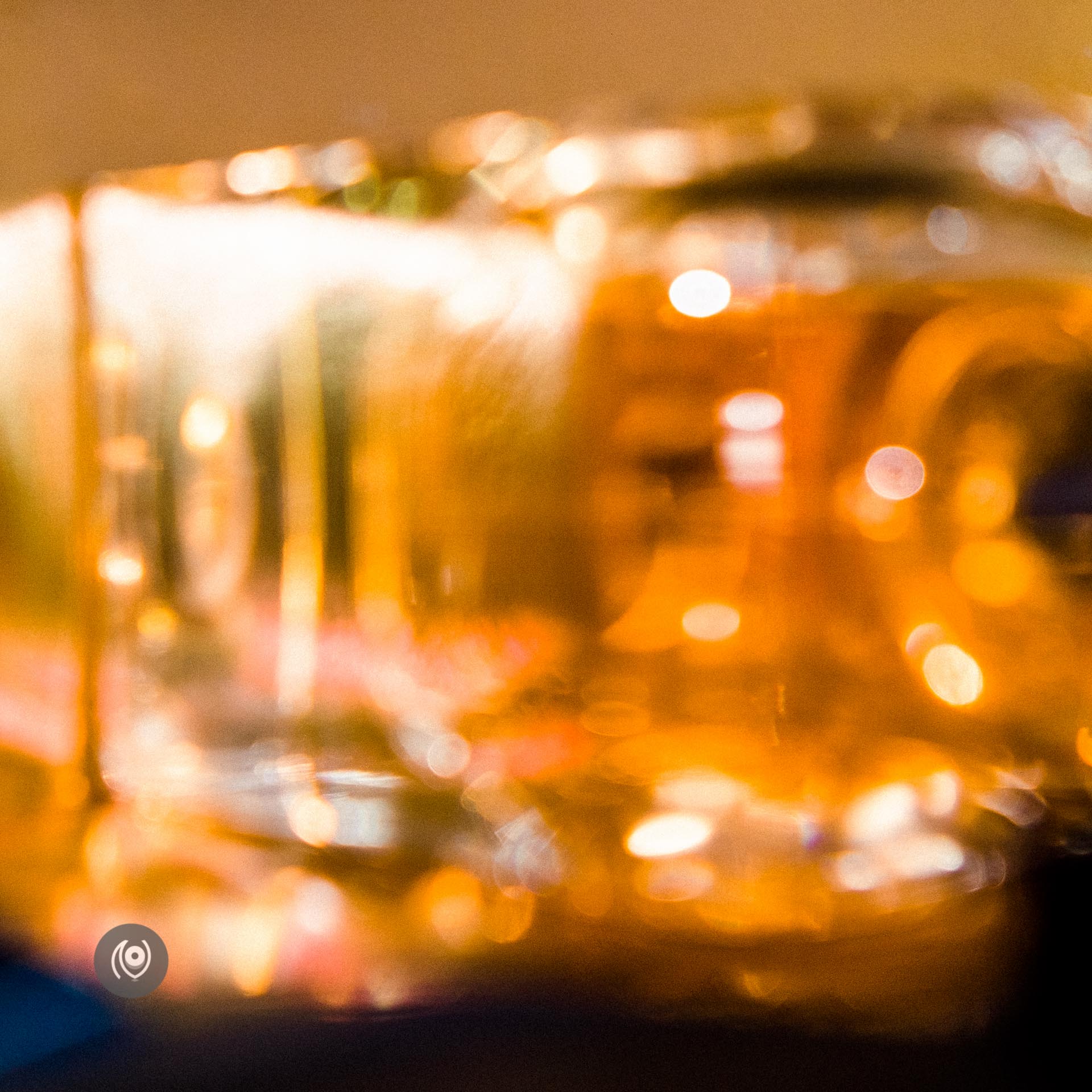 My choice for fragrance of the month in November. I picked this up at the Los Angeles Duty Free story. I had about 4 hours to spend before it was time to board my flight, so I got into the fragrance section and went around on a spray-it-on-my-skin spree. I recommend testing a fragrance on your skin, not on those paper strips because what smells delicious on your skin, for example, might smell like poop on mine – and I'm not joking – I tried a perfume at the duty free and after 20 minutes had to go to the washroom to soap it off my arm because it had started to smell like poop. I forget which one it was.
I love fragrances designed by genius parfumier Jean-Claude Ellena and a stop over at the Hermès fragrances section is mandatory. They make some of the best fragrances I've ever had in my collection. I've written a little bit about L'Ambre Des Merveilles by Hermès and Un Jardin En Mediterranee earlier.
Jour d'Hermes Absolu, for me, is a fresh, light but lingering – not a heavy fragrance ( L'Ambre Des Merveilles for example, is a heavy Christmasy one – buttery ). Absolu felt like a flowery perfume that I could finally love! I got a bit of a woody scent as well – but flowery woody – not an overpowering woody / musk. It feels like a happy, flowery green without any of the sticky, icky, overpowering flowery perfumes that I usually see on shelves in the beauty department.
One of the strong points of this fragrance is of course that on my skin, finally, it lasts really long! I spray it on my neck, wrists and arm pits. It has heavy sillage but doesn't overpower a room. My clothes carry the fragrance for 2-3 days at a time, which is stunningly fabulous for a climate like the one in North India. I would use this fragrance mostly during the summer season but it would do well in the winters too. Heavier fragrances like the L'Ambre Des Merveilles can be worn preferably in winters because they seem too heavy for the summer season in India.
I rarely ever compliment a flowery fragrance so this is a complete surprise for me. What's even more surprising is that fragrance I've picked as fragrance of the month in December is also a flowery one! And I love it!
The flower notes that Jour d'Hermes Absolu is supposed to have are : sweet peas, apricot flowers, gardenias, roses, lilies and jasmine. I can't point out any of these scents separately – it feels more like standing under a tree of hundreds of fresh, bright, green, happy flowers. Not powdery.
If you're interested in trying out Hermès fragrances and if you're in Delhi, you can visit their store at The Oberoi Hotel. You can also order directly from the Hermès website. This particular bottle is refillable as well as mentioned on the side of the packaging and if you end up loving it, you could find out how the refilling option works – and tell me also!
All #FragranceOfTheMonth Features.