Sometimes, the colours just work. Jaisalmer is known as the "Golden City" because of the yellow stone and the color of the sand dunes. The wonderful "hotel" we were being hosted at, uses the "golden" to its advantage. Named, "Suryagarh", it means "The Home of The Sun" or "The Sun's HomeTown", they used yellow colored stone from the desert to build a home. Which is why the "hotel" is in double quotes. It IS a hotel but it feels a lot like home. ( More on this later. )
I got to wear and carry and have myself photographed with the following colorful brands :
Pure Ghee Designs makes some lovely contemporary hand bags and accessories with traditionally sourced, woven and hand-crafted material, all #MadeInIndia. I picked their beautiful bottle-green Mashru Silk bucket bag. They also sent a textile-flower "gajra", which is supposed to be worn by women in their long hair. But as you can see in the photographs, I accessorized the bag with it. I've also worn it as a neck-ornament in one of the podcasts I recorded recently.
Pure Ghee Designs : Website | Facebook | Twitter | Instagram
Working with Ray-Ban is always a pleasure and this time, I picked a pair of polarized sunglasses from their online-only exclusive collection for India. The sunglasses are called Gatsby II and are a combination of plastic and metal – they are chic, comfortable to wear and stylish AF. I fell in love with them the moment I laid eyes on them on the Ray-Ban India website.
Ray-Ban : Website | Online Exclusive Collection | Gatsby II ( featured above ) | Instagram | Twitter | Facebook
I'm also wearing a lovely bomber jacket by IX by Kartikeya.
Location Courtesy : Suryagarh, Jaisalmer, Rajasthan
Photographs of me by Bharat Joshi
Post-production, styling, art-direction and photographs of the bag and glasses by me.
#EyesForRajasthan for other Rajasthan related features on Naina.co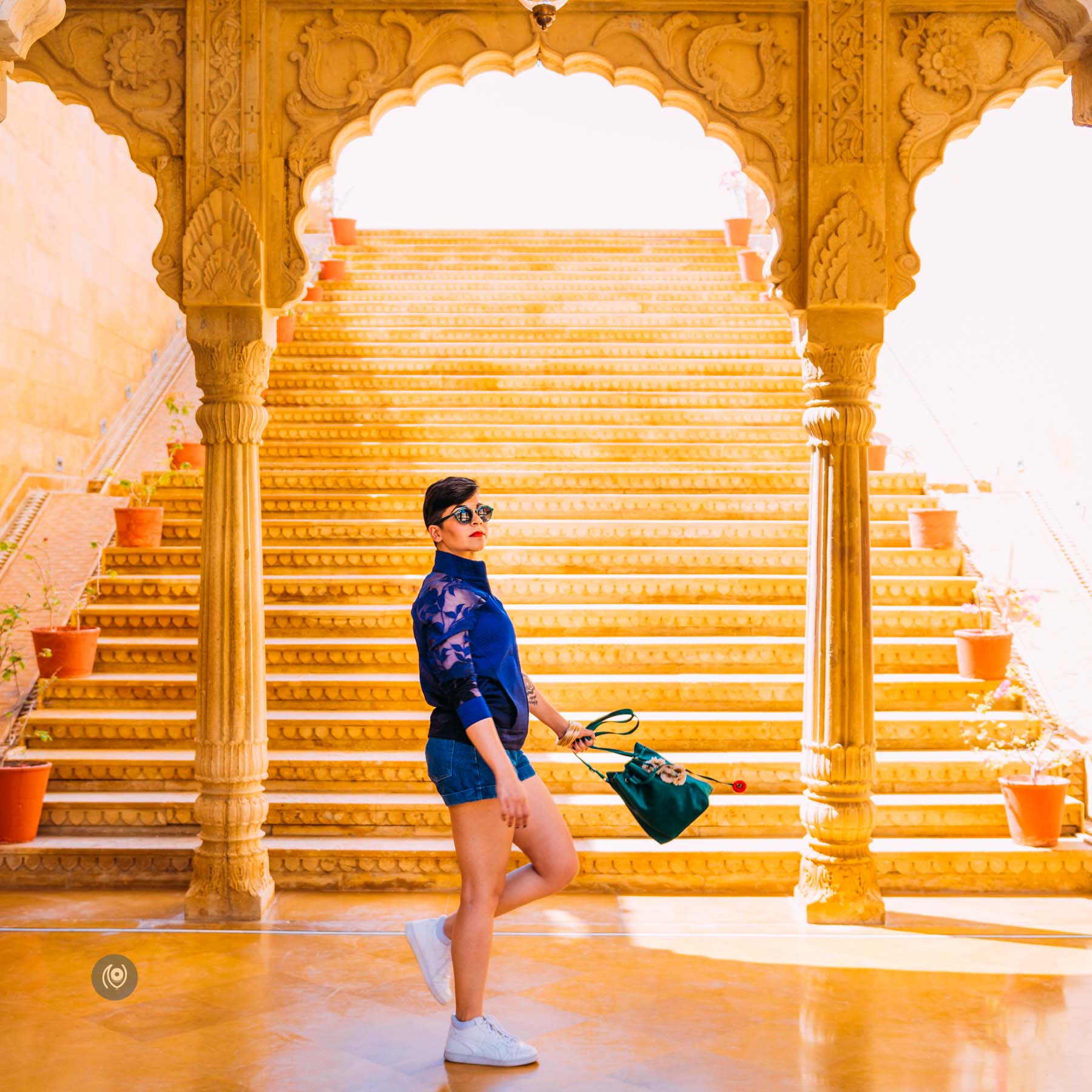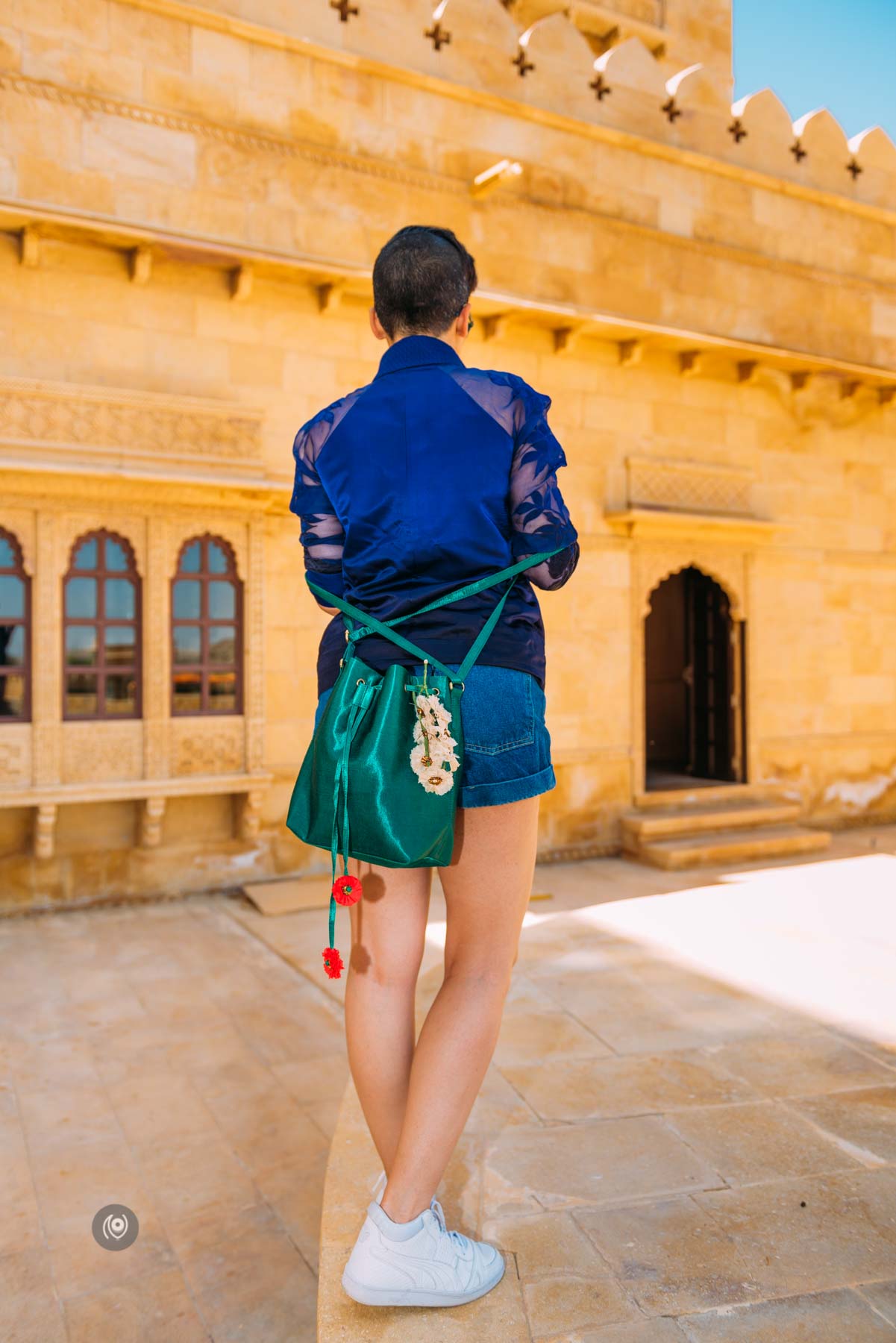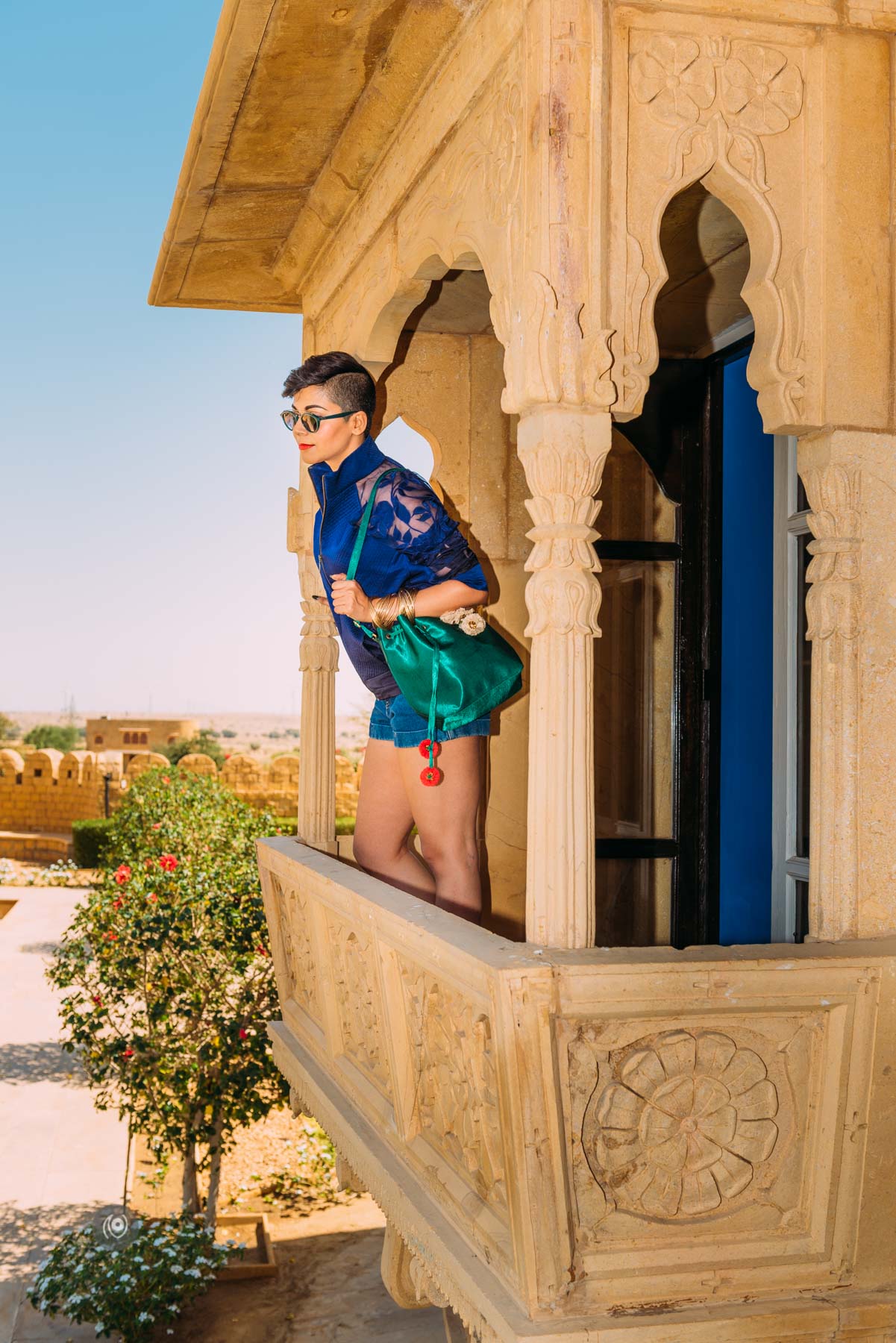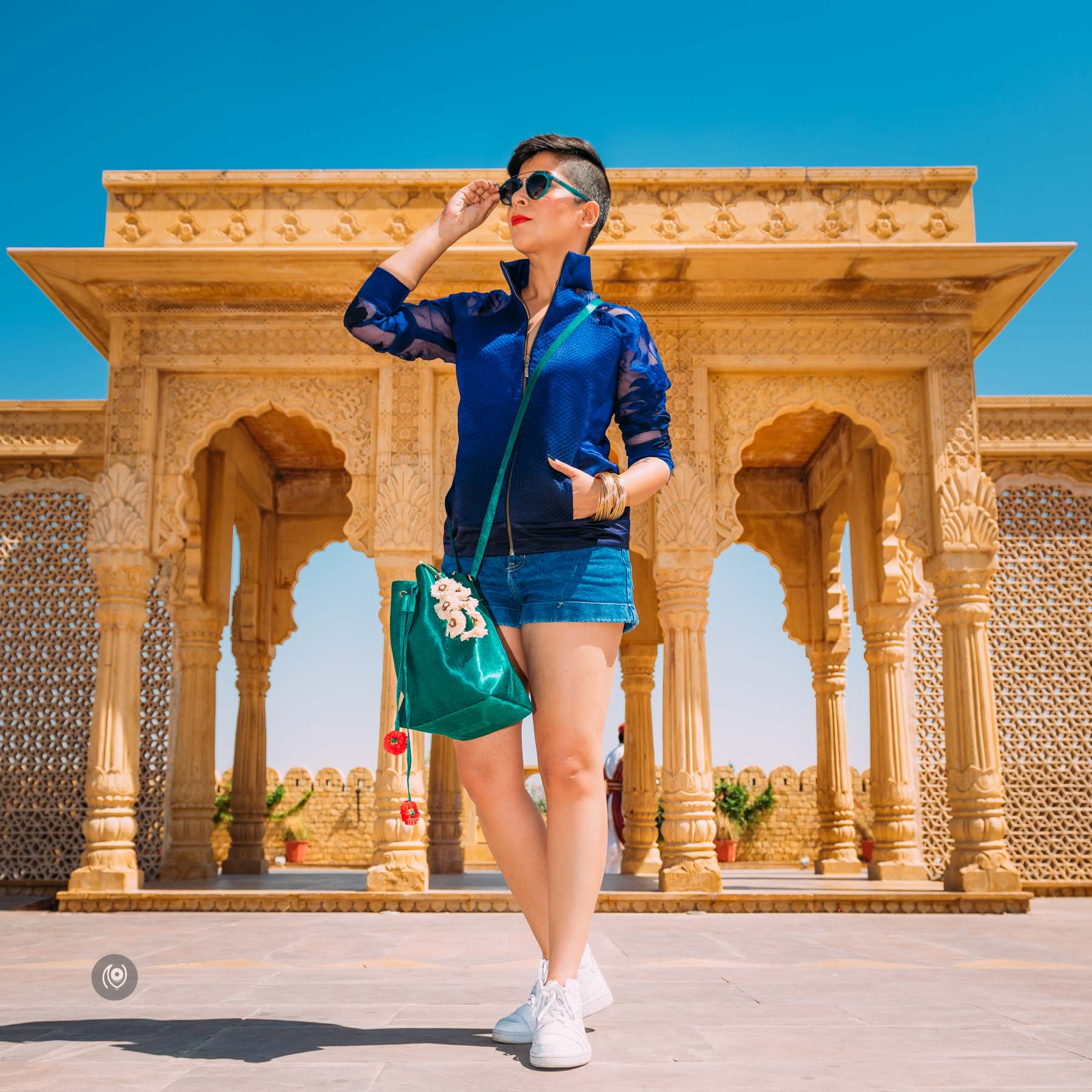 Also up now : Welcome To Suryagarh and Dinner On The Dunes