( As always, all images are clickable if you'd like to view larger versions – especially the panorama ones and the ones with the stars. )
Our second day at Suryagarh started with a late brunch. After the incessant eating the previous day, we wanted to start a bit later after Bharat and I had run through a #CoverUp shoot that we'd planned at the hotel. The brunch was conveniently setup in the private courtyard of the Villas. Food was simple and included green directly from their vegetable patch, which is visible from the Villas. The Mint Chaas was so refreshing in the early afternoon heat that Bharat and I ended up drinking multiple glasses.
The agenda for the rest of the day was that we were all very excited about the "Dinner On The Dunes". We'd been told to bundle up since it would be cold on the dunes out in the desert. Suryagarh has worked out permissions with the local authorities for a private spot that is not accessible to other tourists or visitors. Which is great, because we were told that the dunes at "Sam" were more like Chandni Chowk in the middle of the desert than a peaceful spot to watch the sunrise from. Ouch. Luckily, we didn't have to go to Sam and were in awe of the luxury of having our very own spot, smack in the middle of the desert, with great food and drinks and company. It was one of those experiences that I am not going to forget anytime soon.
Suryagarh's musicians belted out beautiful Rajasthani folk songs. They were perched atop a dune, at quite some distance, yet their voice carried crystal clear and powerful. A fire was lit and there was plenty of comfortable seating. The hotel had also, very thoughtfully, packed extra duvets that we eventually wrapped around us as the temperature continued to dip.
I'd carried my tripod with me on this trip – obviously! And put it to some decent use to get a panorama and one star trail set. All below.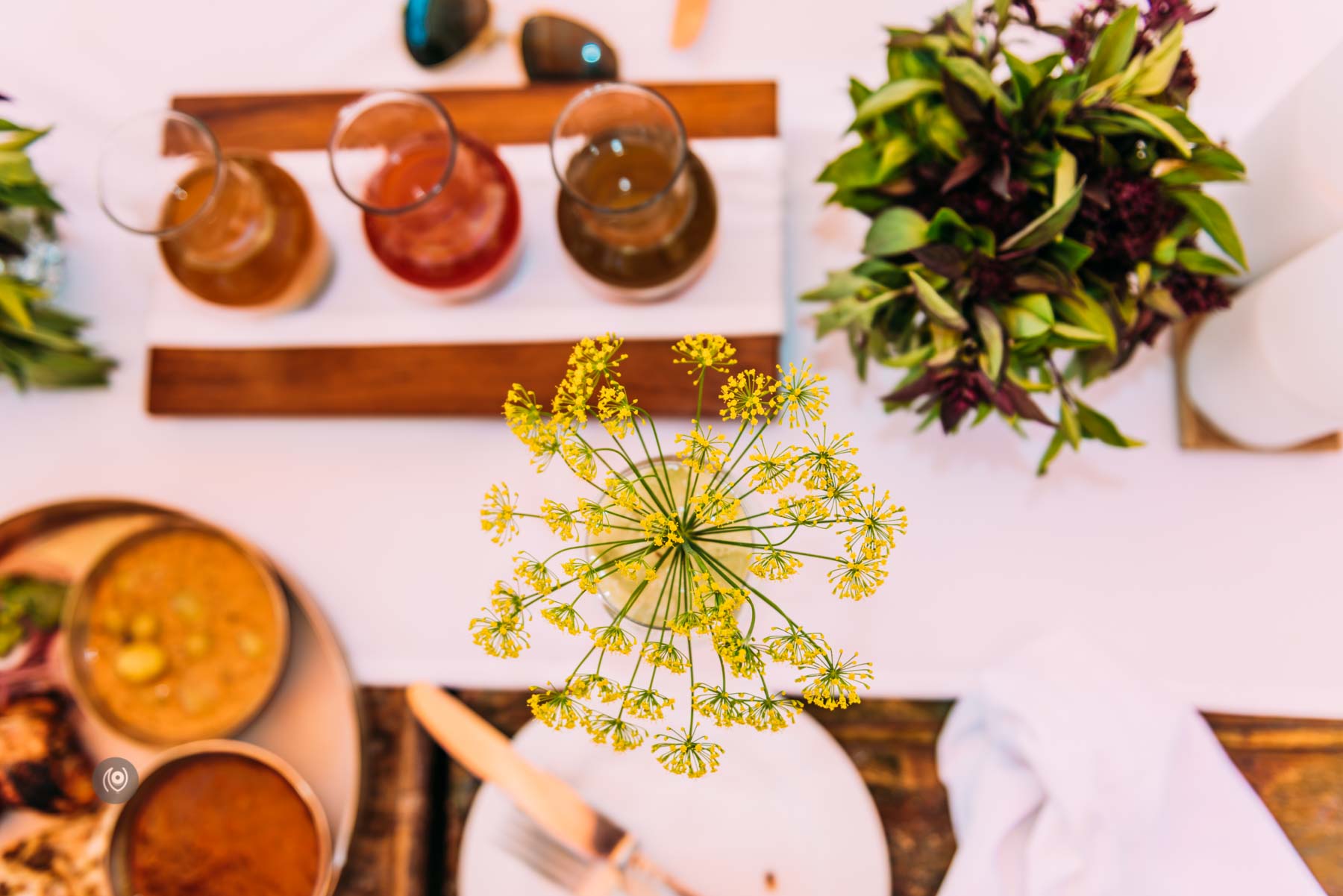 During the day, Bharat and I also got ourselves deep tissue massages at Rait, which is Suryagarh's in-house spa. One of the better massage experiences I've had in a long time. The staff is just mind-bogglingly nice.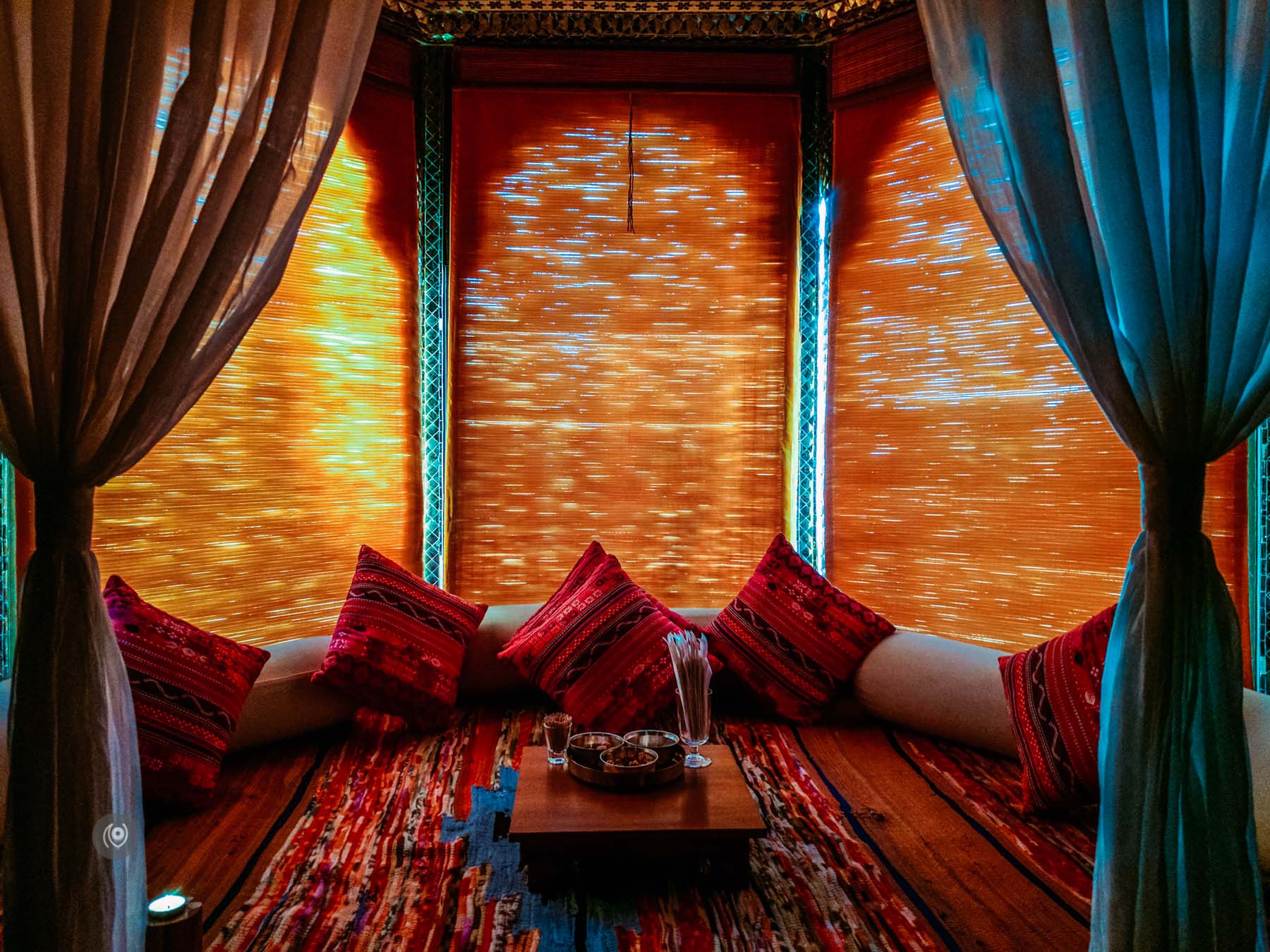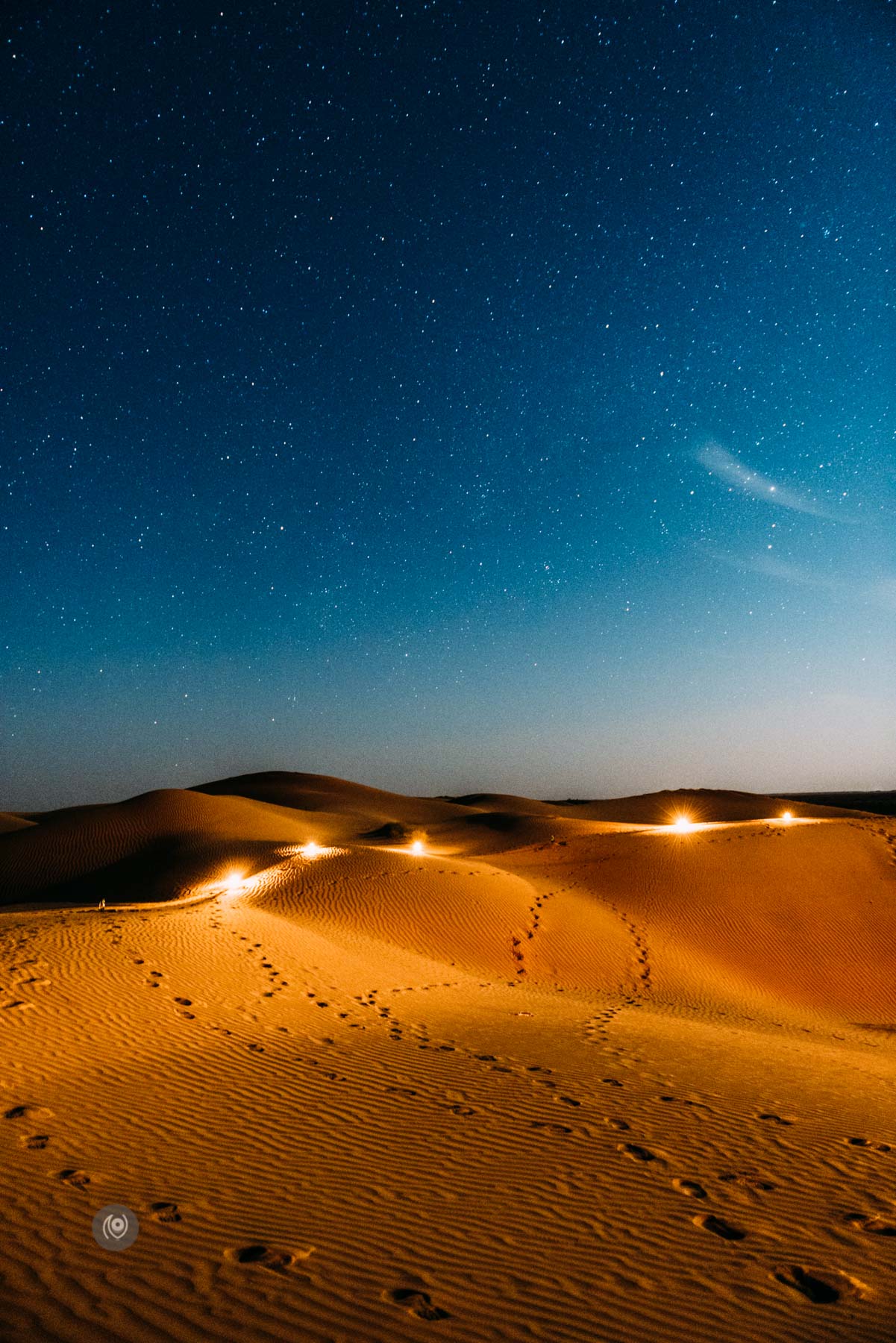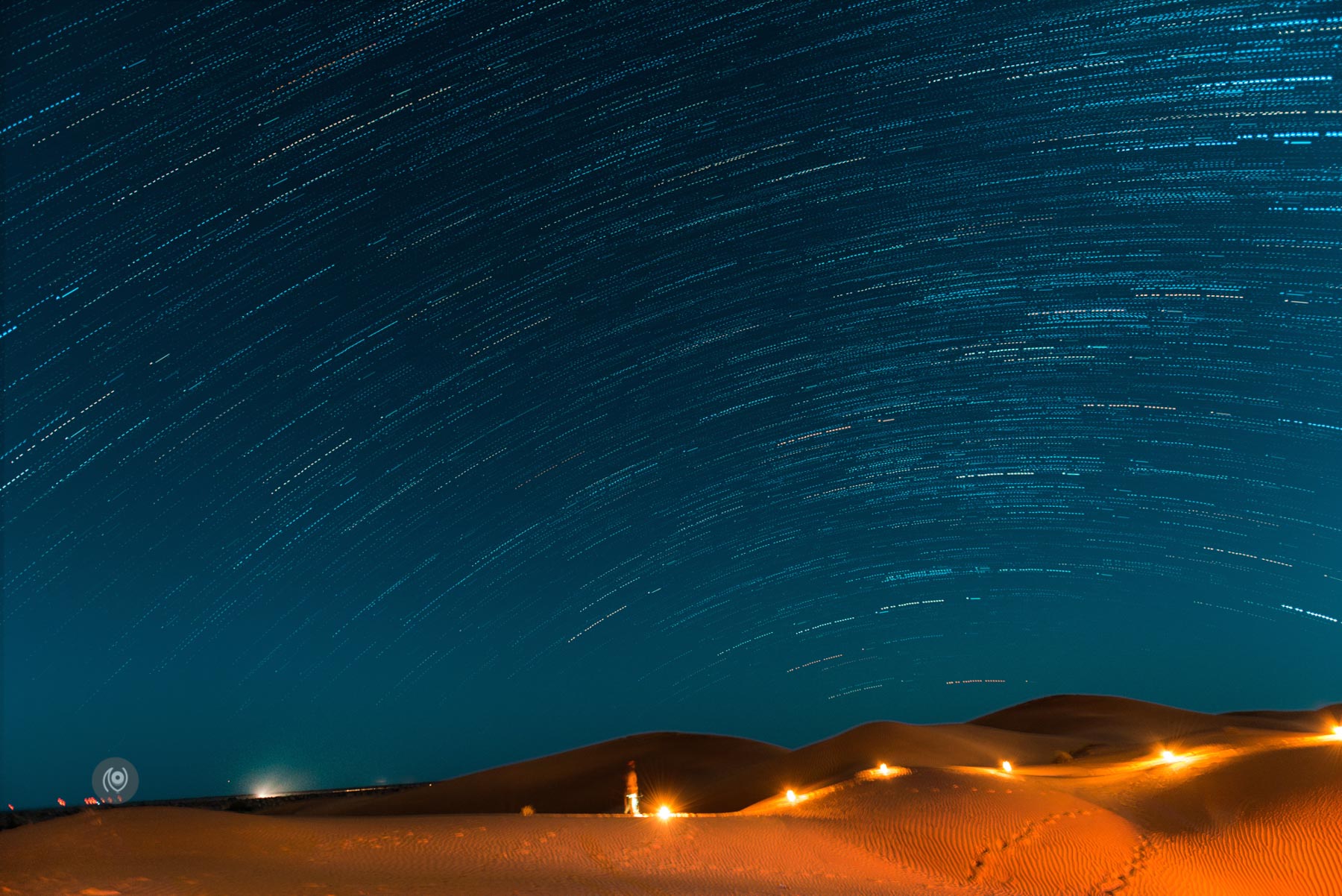 And then it was back to the hotel – about a 30 minute drive from the dinner location on the dunes. Our third day at Suryagarh was going to be busy and I wanted to turn it as soon as possible because I also wanted to catch the sunrise and the courtyard scene in the morning. You're going to LOVE the next photo feature – I myself can't wait to get started editing and publishing it!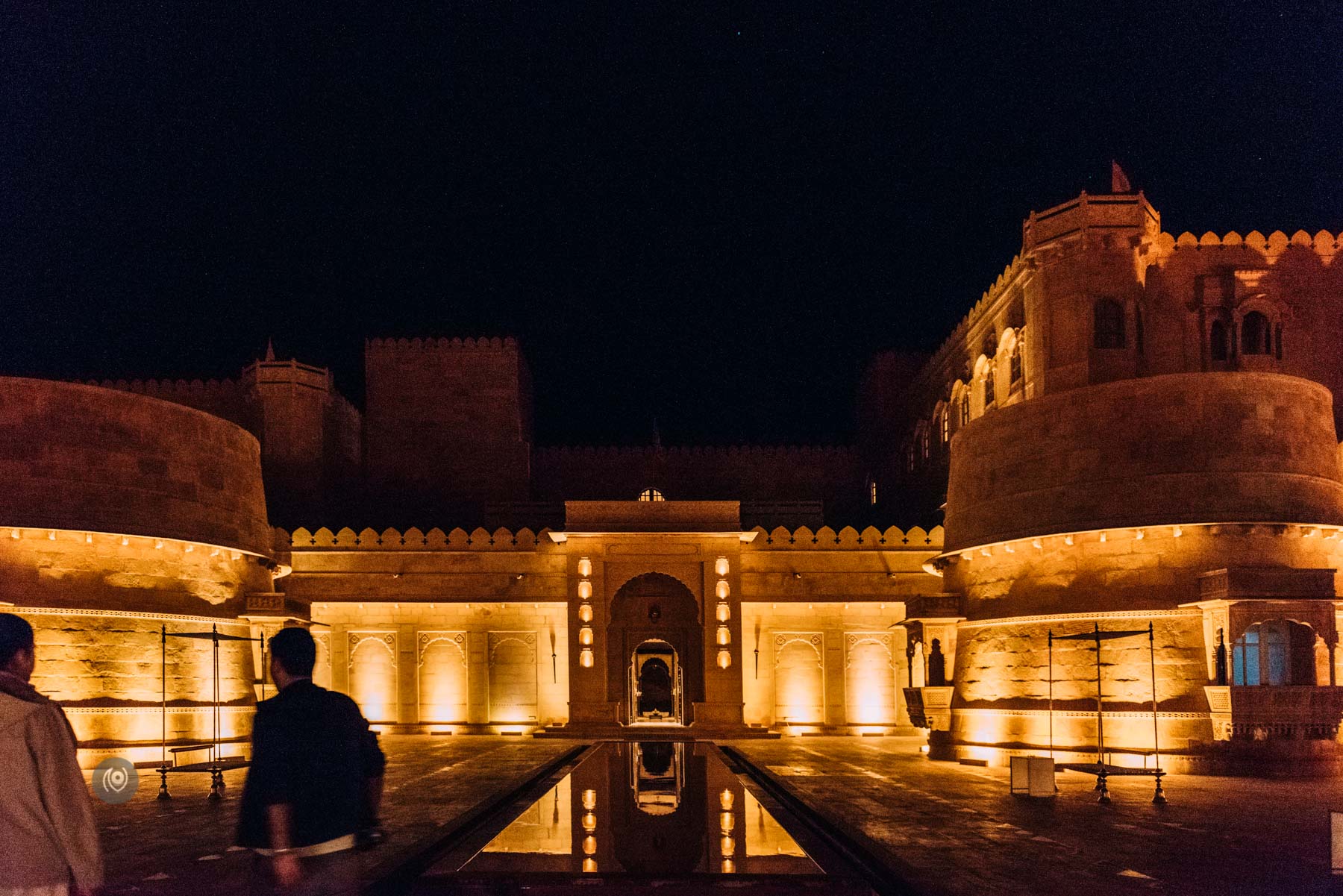 Oh yes. Infinity pool at night! Seriously. This is luxury. Peace. Quiet. Far from the maddening crowd. It's like this little spot of refuge that I could go to once every six months and let them spoil me silly. Not in any sense of opulence or ostentatious "show" but in how they make me feel at-home with their care and love and warmth.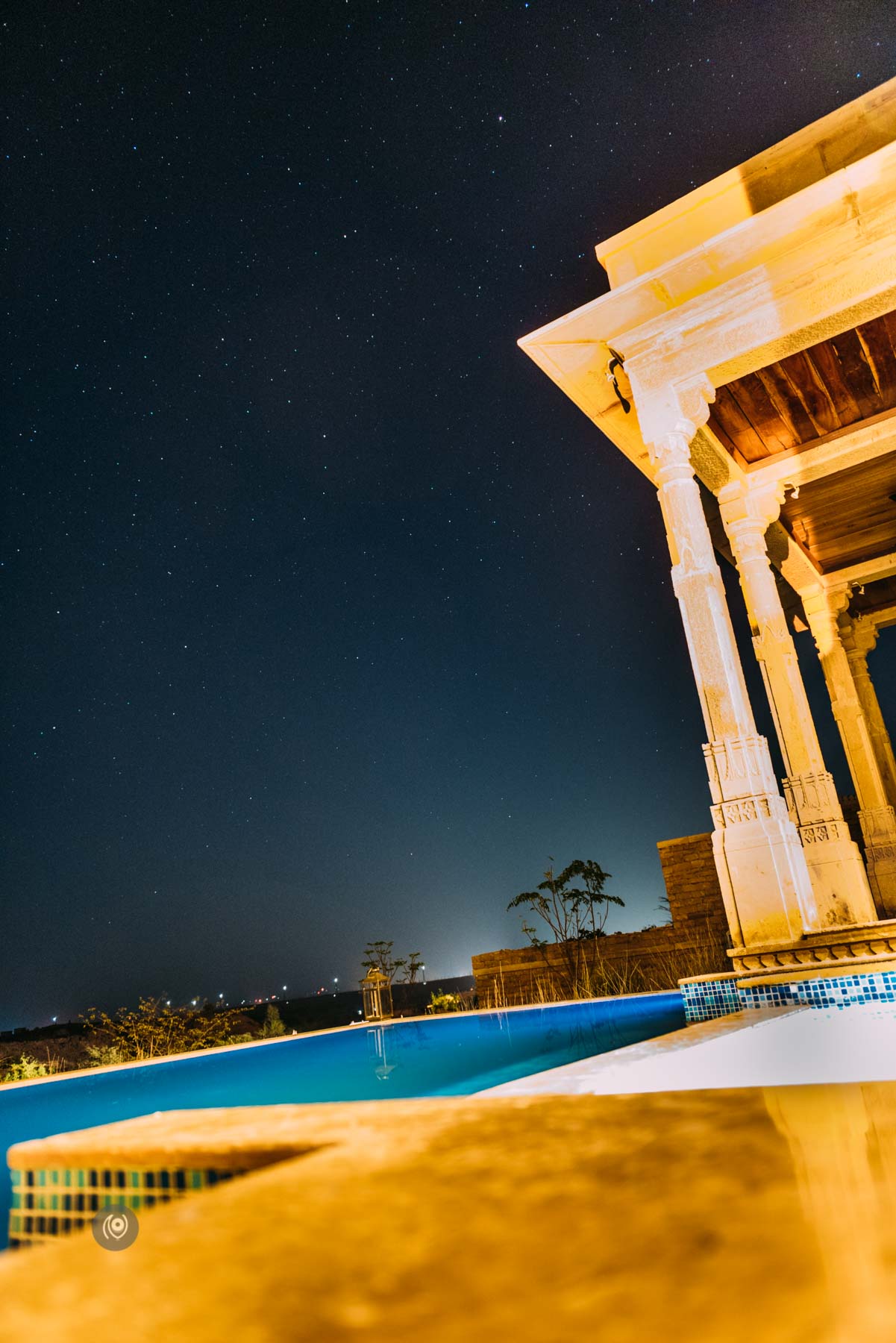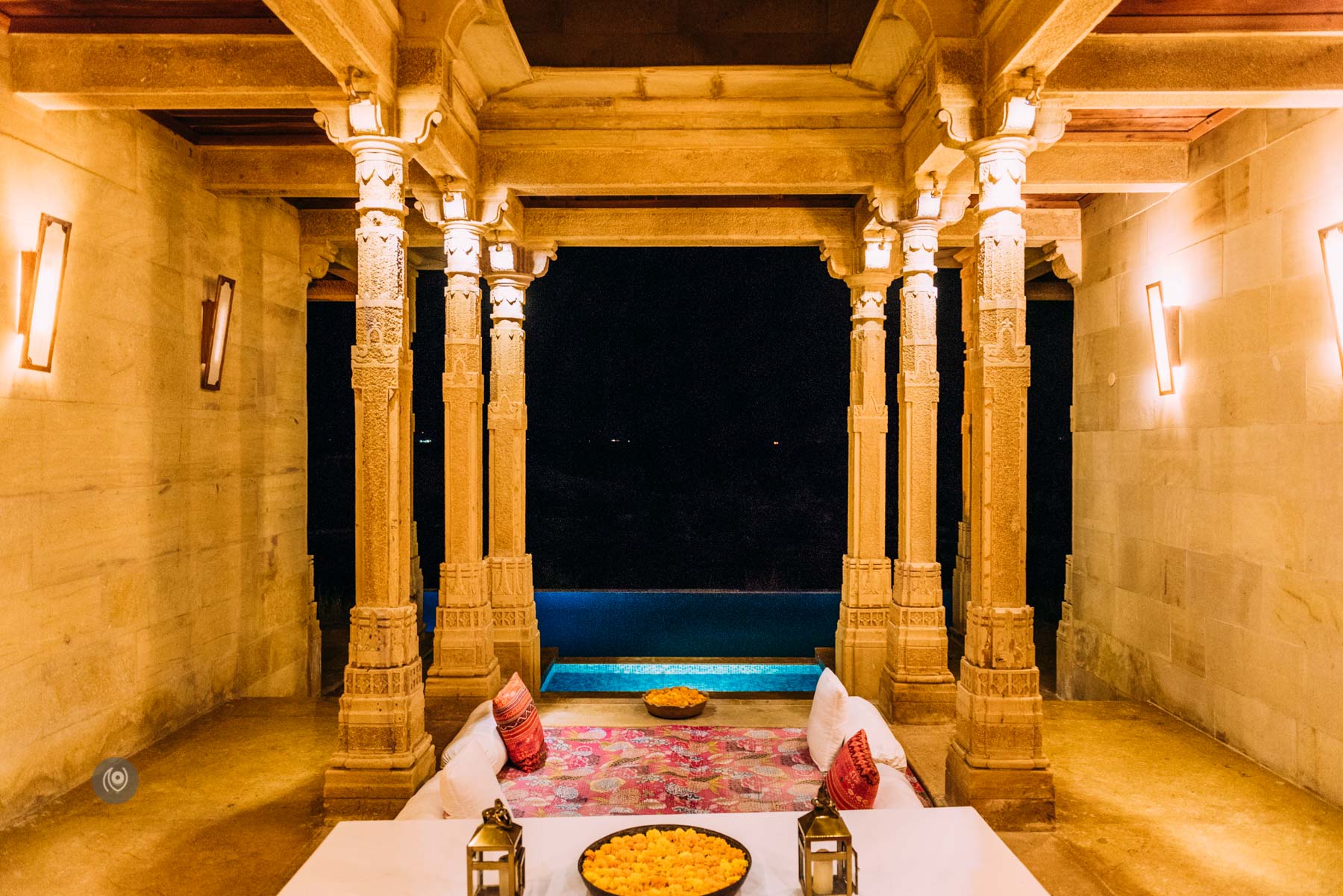 Previous photo stories from this trip :
– #CoverUp personal style feature that was photographed at Suryagarh ;
– recorded one episode of my podcast, The Naina Redhu Experience, from the roof of my room at Suryagarh ;
– Welcome to Suryagarh.