Leaving Paris after La Biennale Paris, and the night stay at La Mirande at Avignon, Alexis picked us from the hotel and drove us straight to Regis Mathieu's home in Gargas, from where we were driven to the Mathieu Lustrerie workshop where chandeliers are restored, designed and built. That's the summary anyway – hard to describe the beauty of the landscape in South of France and the marvels inside the Mathieu Lustrerie workshop. Which is why, my best excuse, as always, is to show you photographs!
The photos are a chronological documentation of the day. Some were photographed on the DSLR and some on the Google Pixel phone. There are LOTS of photographs and this is after my forceful culling of so many others that would "Look great on Instagram!" #Obsessed
From Regis' beautiful home, the two lovely dogs, his car collection and the swimming pool, to the workshop and the golden wires and crystal and smoked glass, to the museum with hundreds of chandeliers of all shapes and sizes and provenances and colors, to the lunch created and served by Regis' wonderful chef! I've conveniently left out the French wines because no number of photographs could do those any justice – you have to go and drink them.
I had never been inside a chandelier restoration and design workshop, so I was completely smitten. The artisans were generous allowing me into their space, camera pointed at their faces and hands as they worked on pieces of metal and glass and transformed them into a work of art that would adorn someone's home. Or hotel lobby – La Mirande hotel at Avignon prominently displays work from the Mathieu Lustrerie collection in their dining areas and the lounge.
The Mathieu Lustrerie brand already works with Indian clientele and customers and were recently featured in a Vogue India shoot with Gauri Khan, who is an interiors designer.
The Home
The Workshop & Office
The Extended Space for Guests / Guest Rooms
The Museum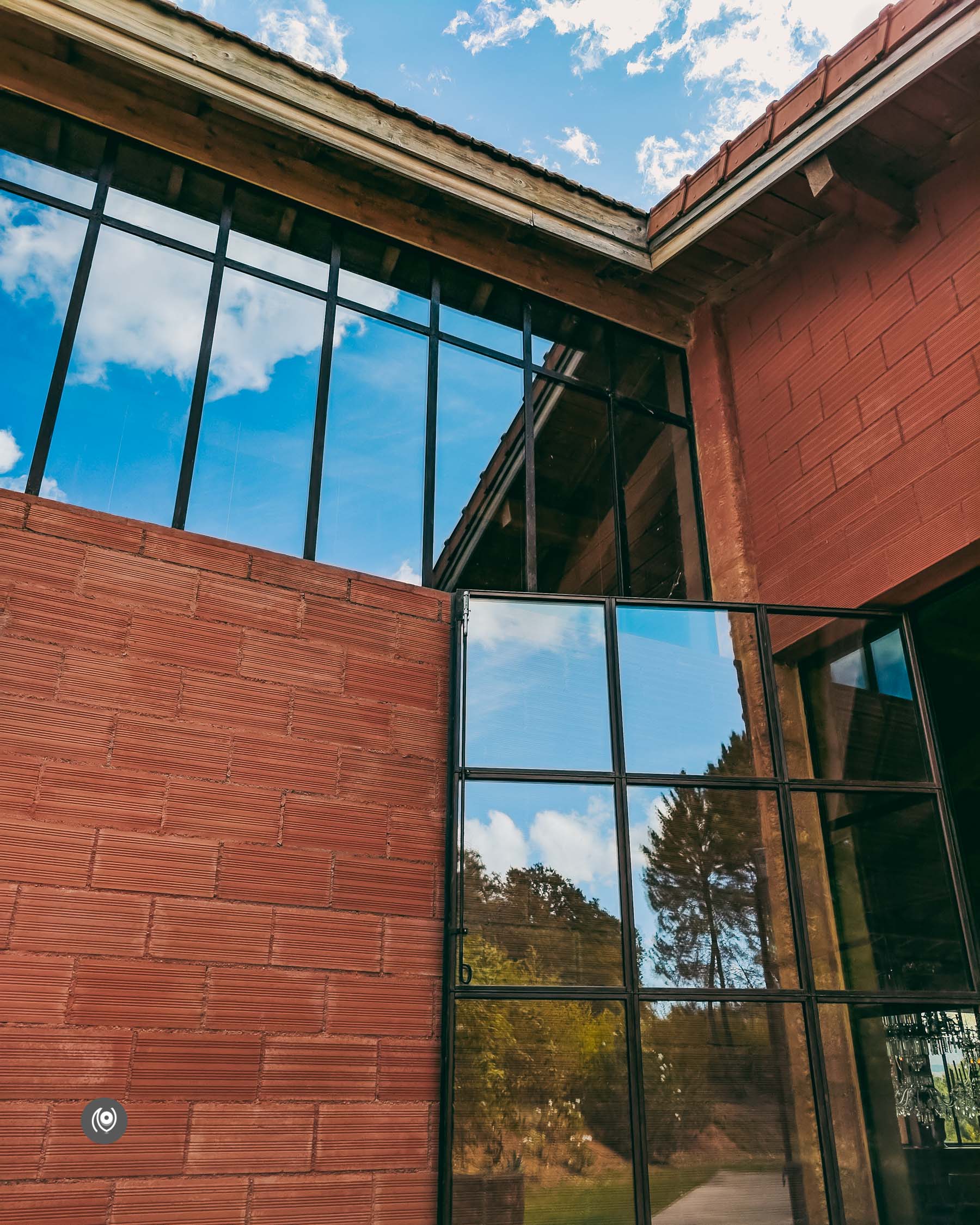 The Chandeliers
Memories of Lunch at the Museum
Thank you for hosting me Regis! Hope to see you soon in India!
Also special thanks to Alexis! OMG I love you Alexis – see you soon in India!
Mathieu Lustrerie : Website | Instagram | Facebook
Regis Mathieu : Instagram
More features from the luxury space can be seen under the #EyesForLuxury category on Naina.co
Features from France and Paris can be seen under the #EyesForFrance and #EyesForParis tags.
For travel related features, there's always #EyesForDestinations!